A lovely simple delicious version of Karaage Chicken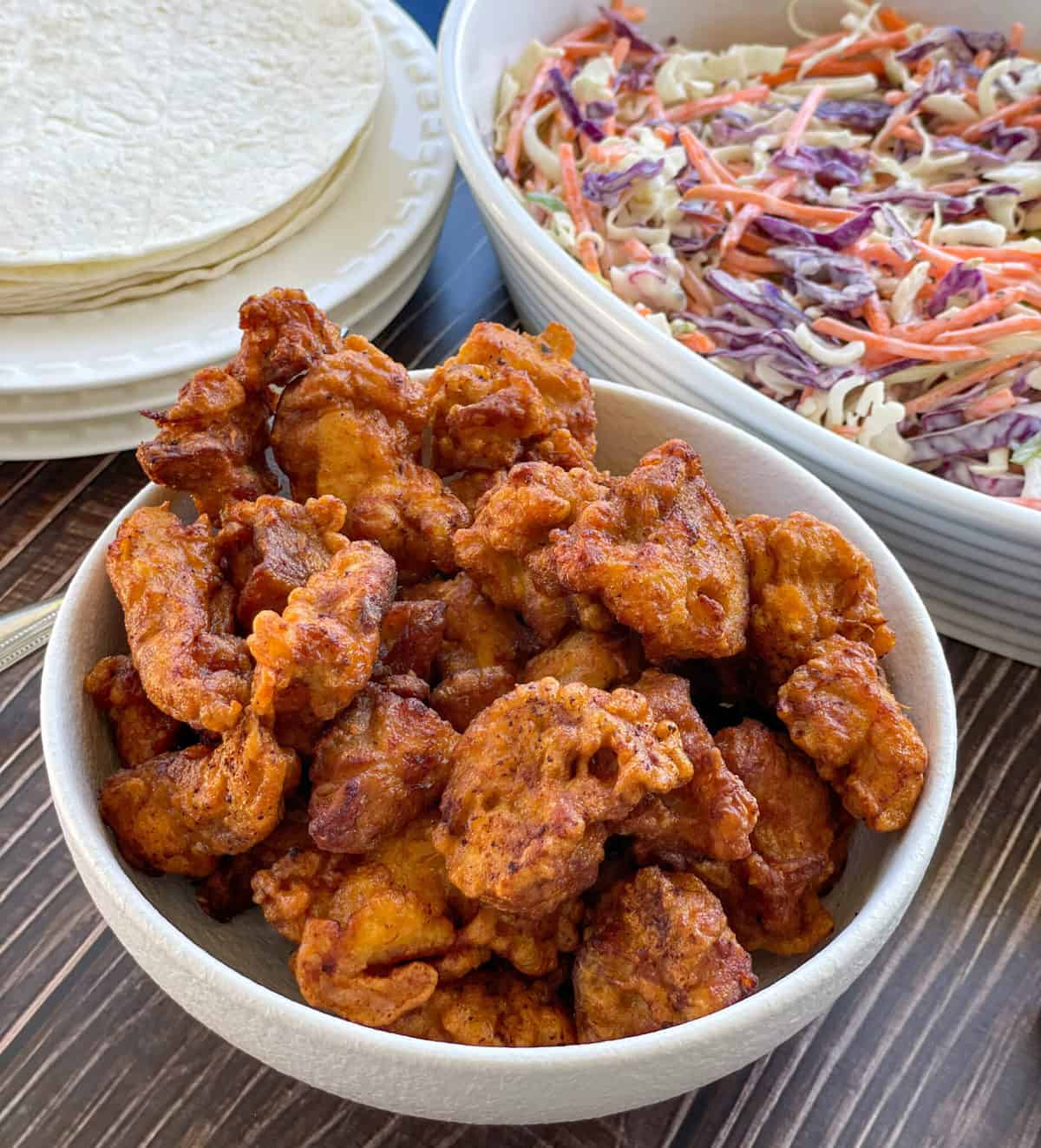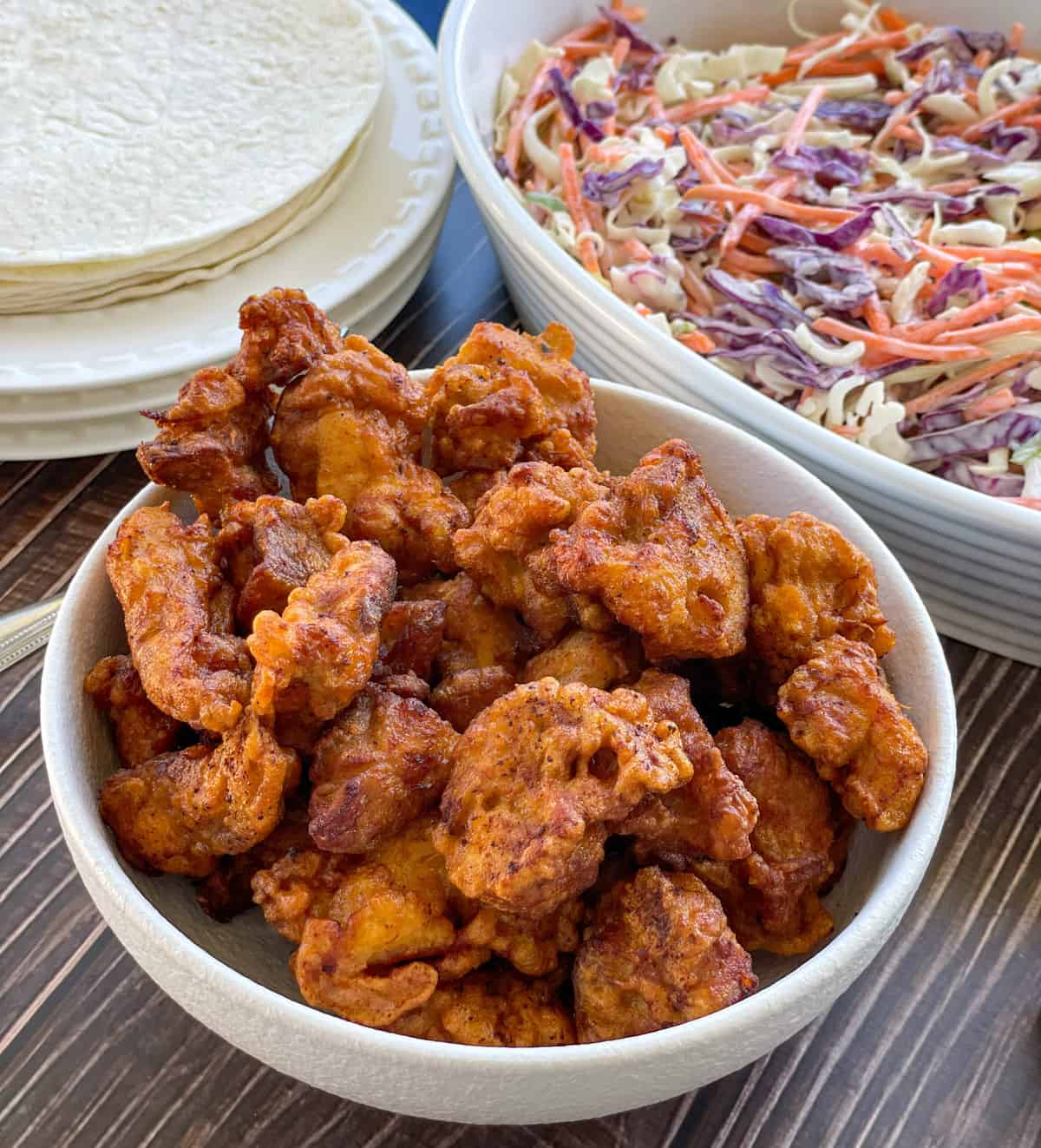 We have been eating Karaage Chicken soft tacos once a week for several months so I was keen to try and recreate the frozen convenience version we have been using from scratch now that we are getting back to routine.
Countdown Supermarkets have partnered with me to ask me to showcase a meal that is quick and easy to recreate and also cost effective for a weeknight meal.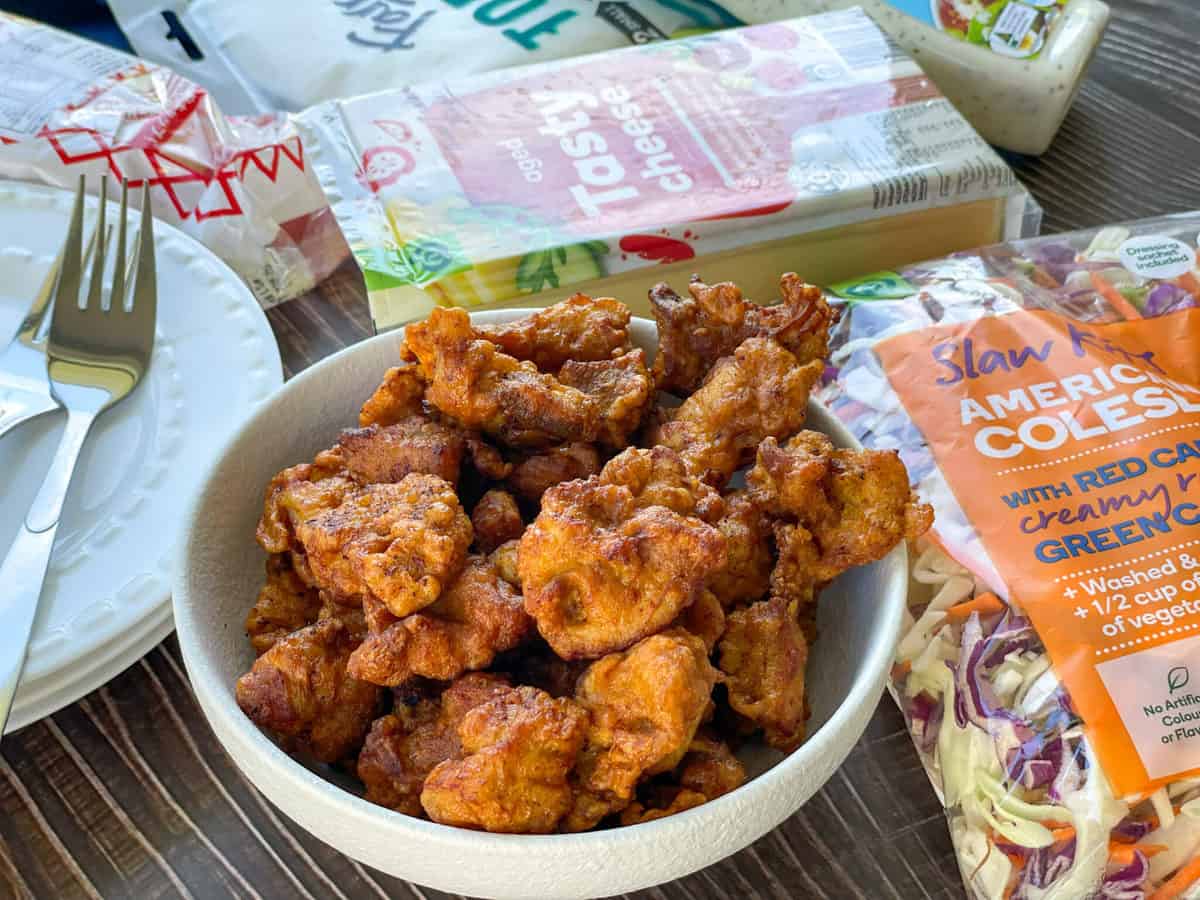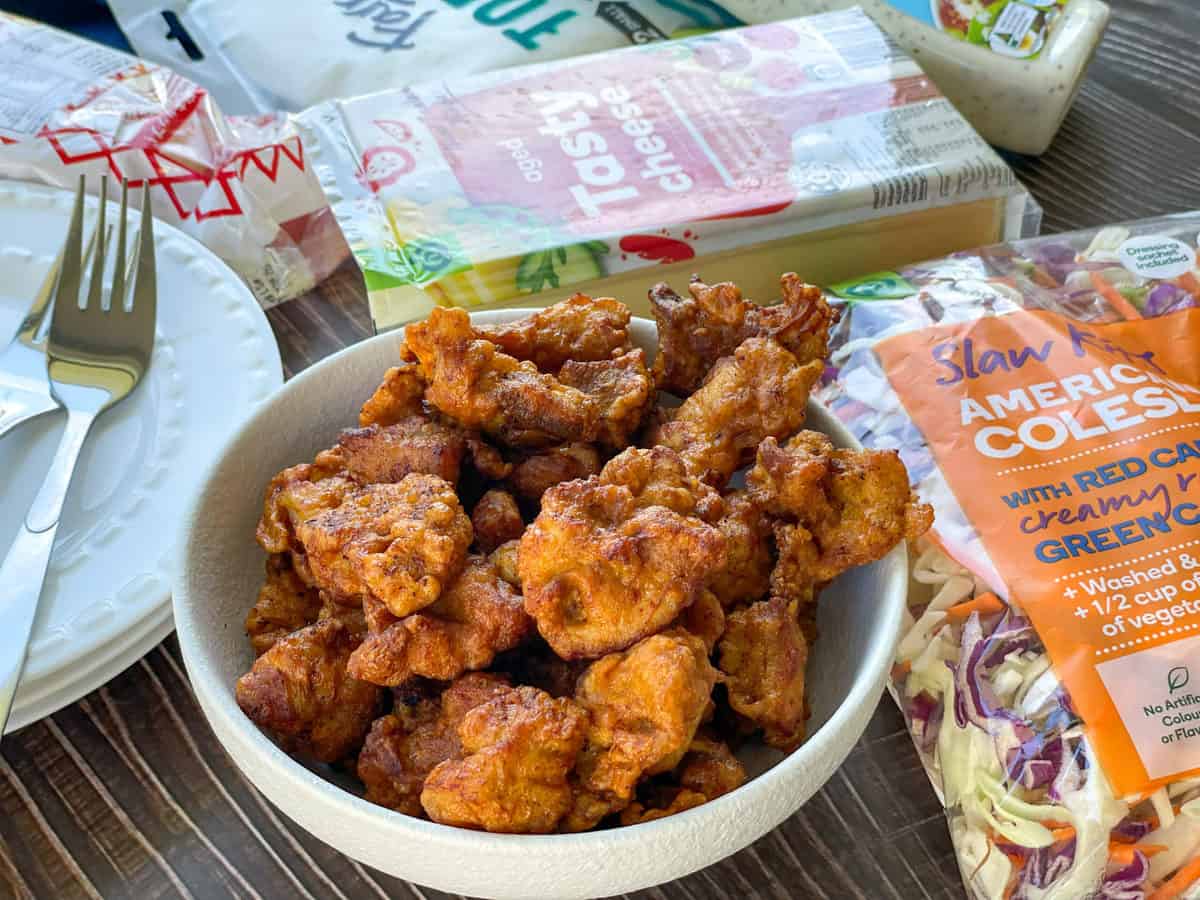 So while the chicken recipe is something special here, the basic soft tacos are something we have once a week, with various meat fillings but always our favourite American Ranch Coleslaw which you can buy at Countdown Supermarkets
We have it so often with various meals since everyone loves it, it is delicious with lasagne too. We have even perfected it by adding a little extra Countdown Ranch dressing to the slaw to make it even better!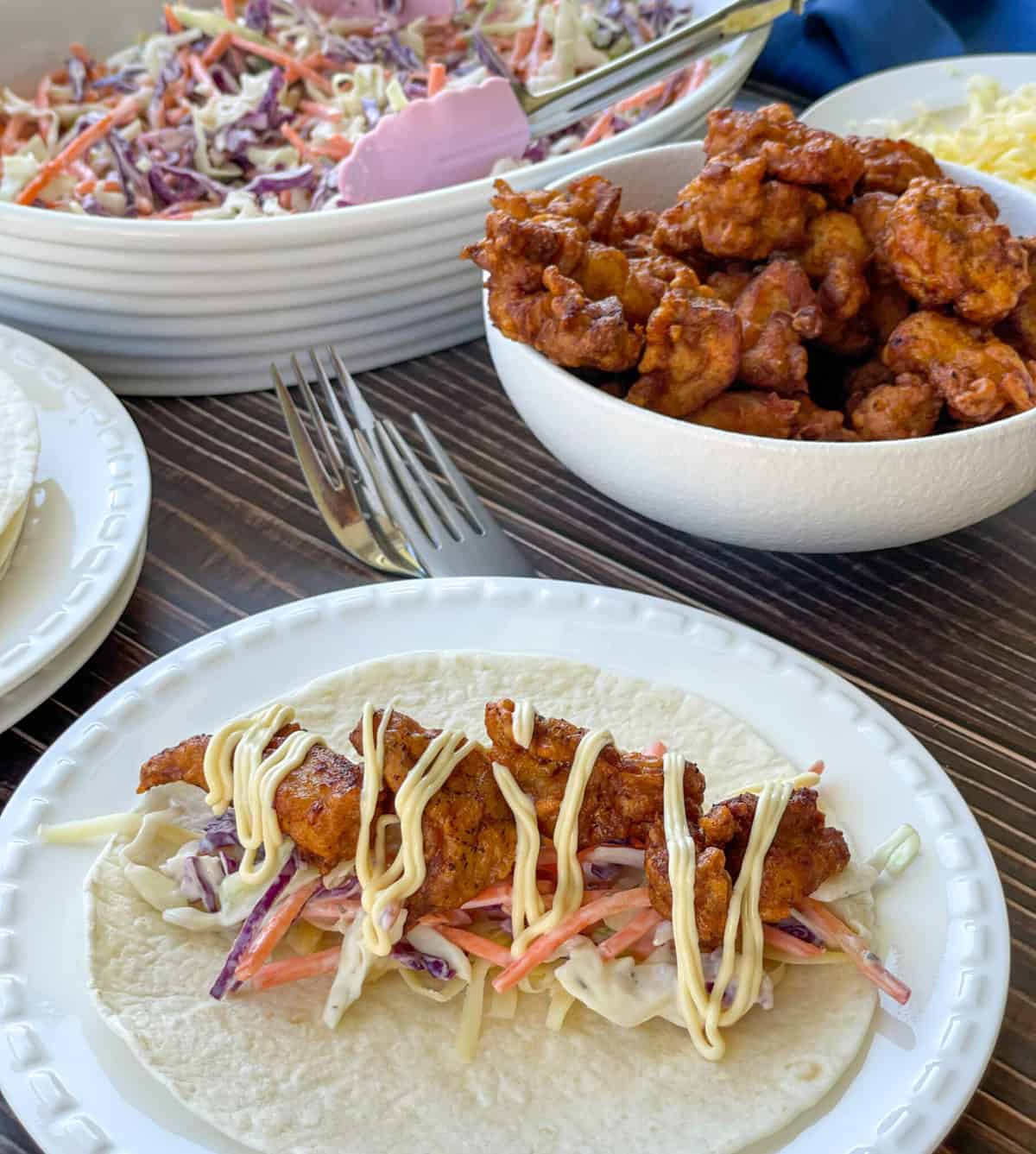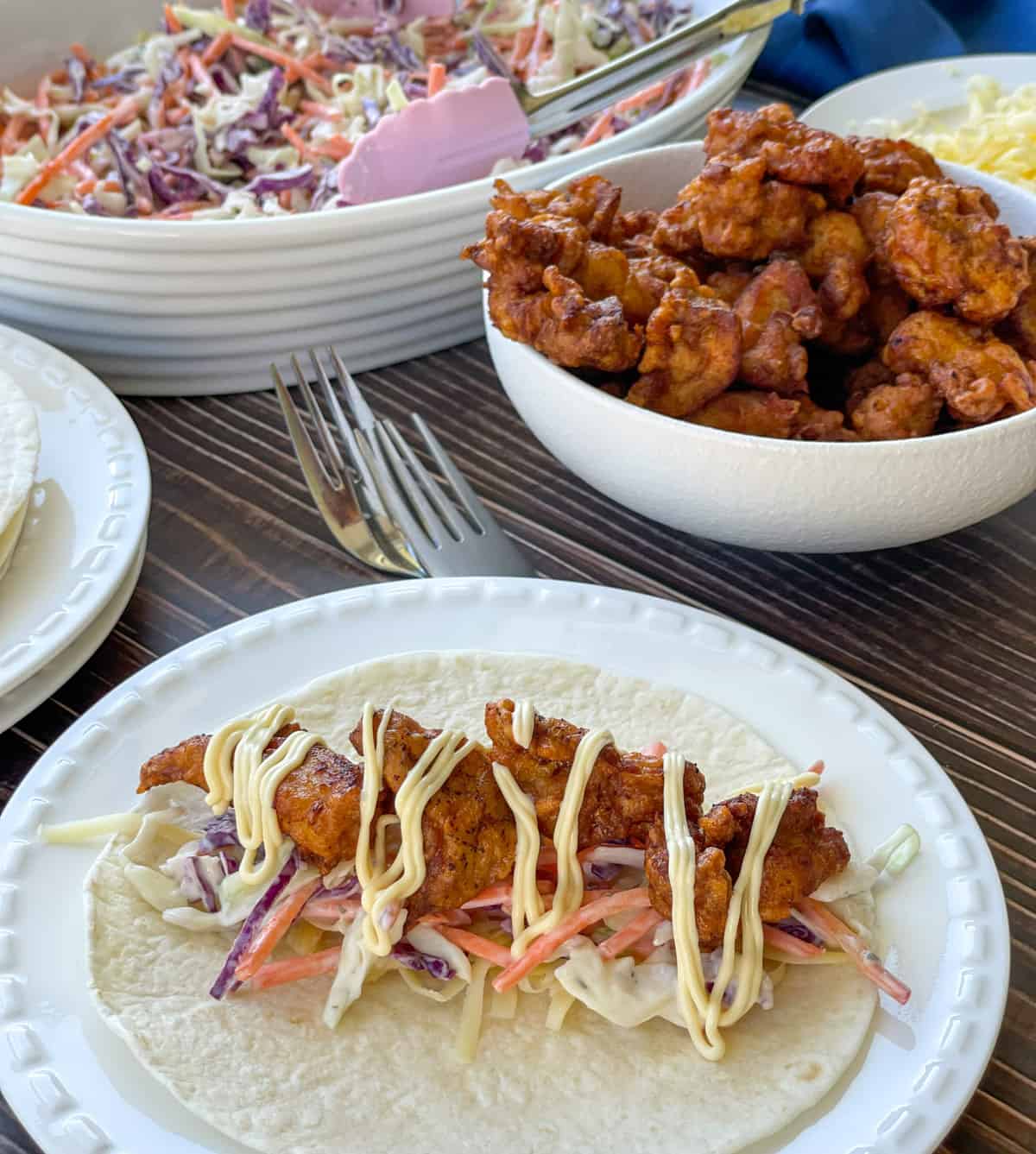 Whether we use this Karaage Chicken, leftover roast lamb or chicken it is such a versatile dinner. We use Farrahs mini soft tacos which are just delicious, a little cheese, the ranch coleslaw, meat and top it off with a lovely Kewpie Mayo. I hope you enjoy these flavours together.
Karaage Chicken (said Kah-la-ah-geh) is a Japanese marinated chicken, often skin-on chicken thighs, then coated and deep fried. The difference between this and fried chicken is the seasoning or marinating it first.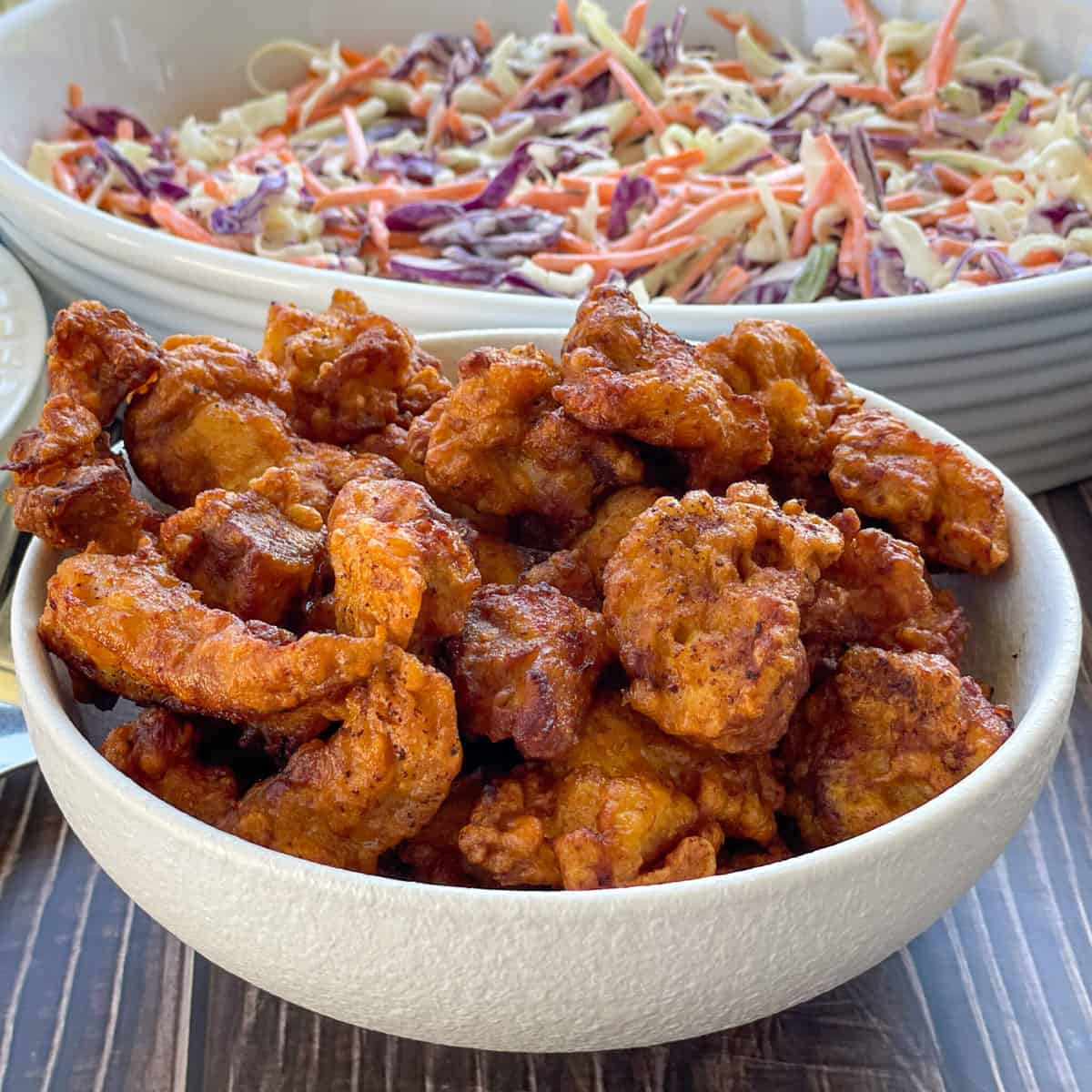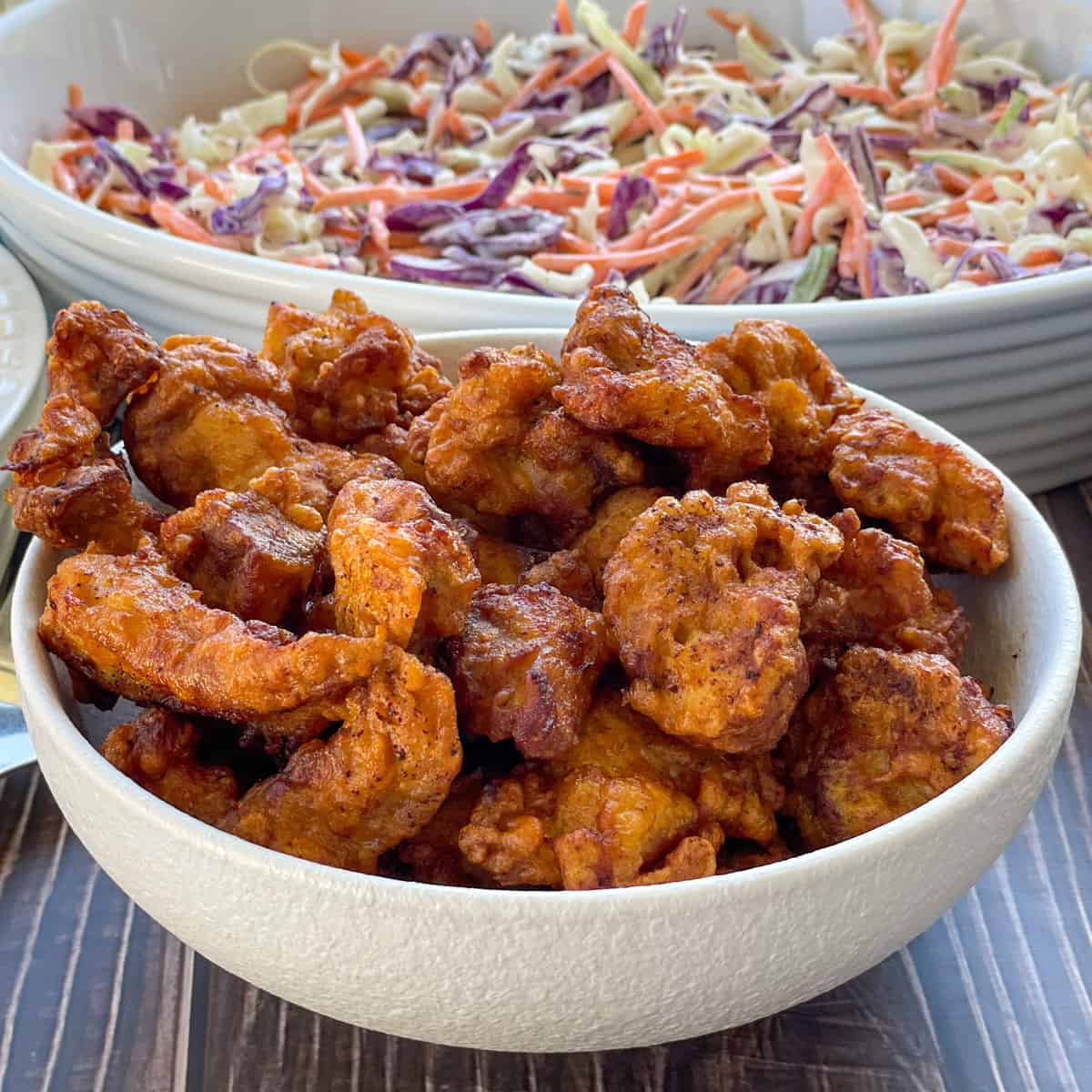 It is marinated with a combination of soy, garlic and ginger and coated with either cornflour or potato starch. There are many recipe variations online but all contain those basic flavours.
I wanted to share with you an easy way to deep fry. It isn't something I often do, but this recipe calls for it and it is so good! If you are uncomfortable with deep frying you can of course shallow fry this recipe but the genuine way is to deep fry so I would like to share my tips with you.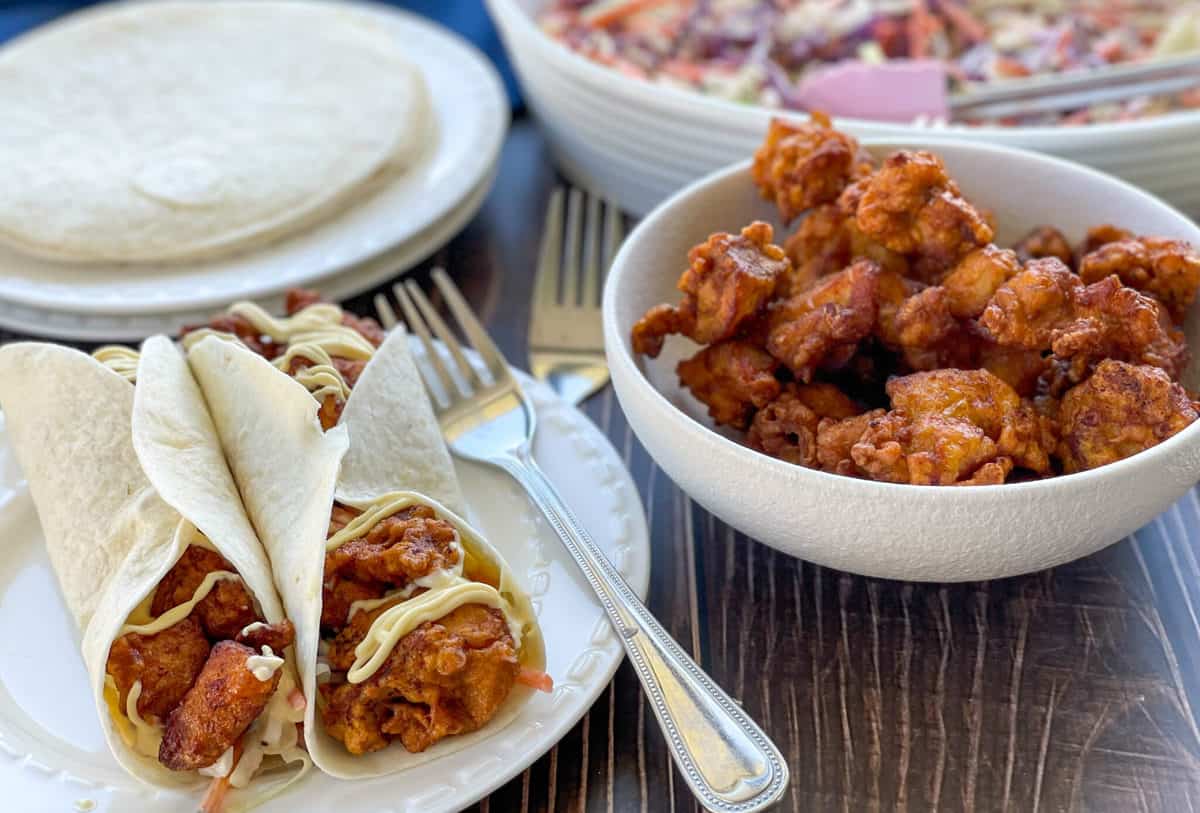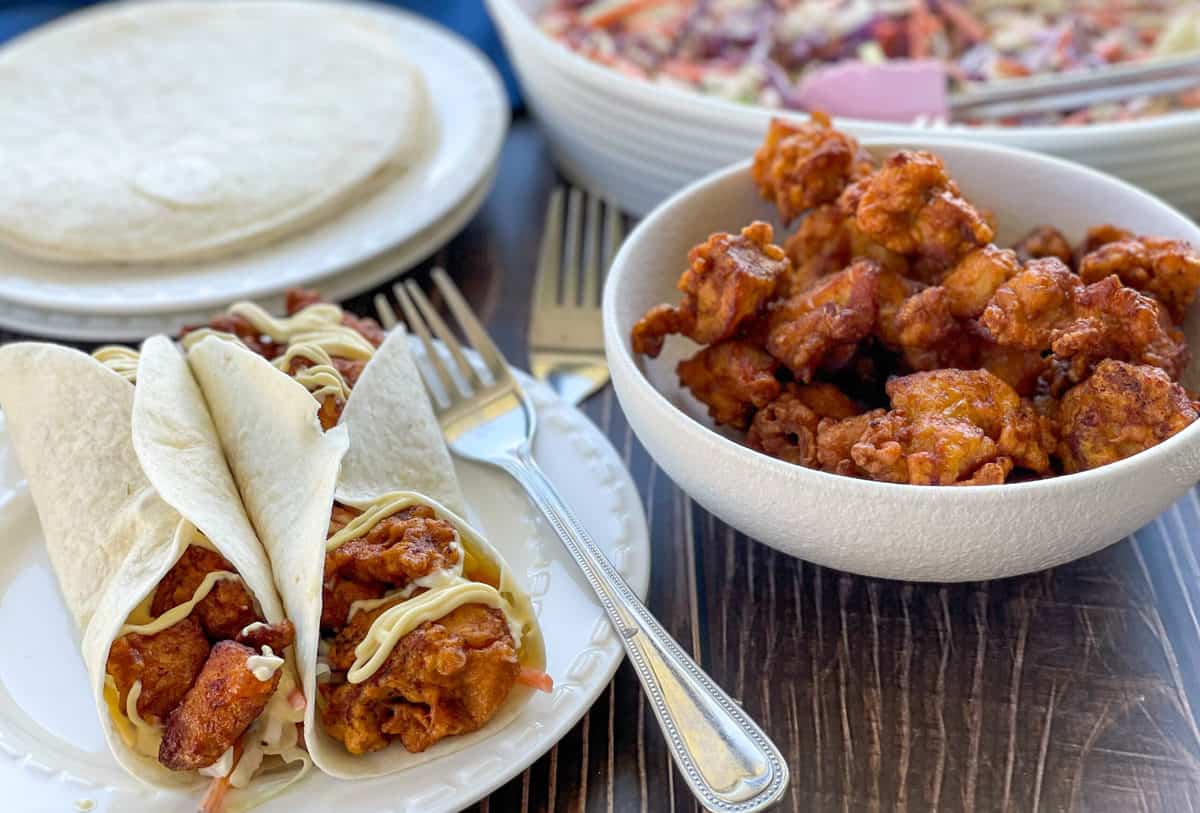 The ingredients for the Marinade are as follows:
Soy Sauce

Garlic

Fresh Ginger

Sugar

Sake, Mirin or Rice Wine Vinegar

Salt & Pepper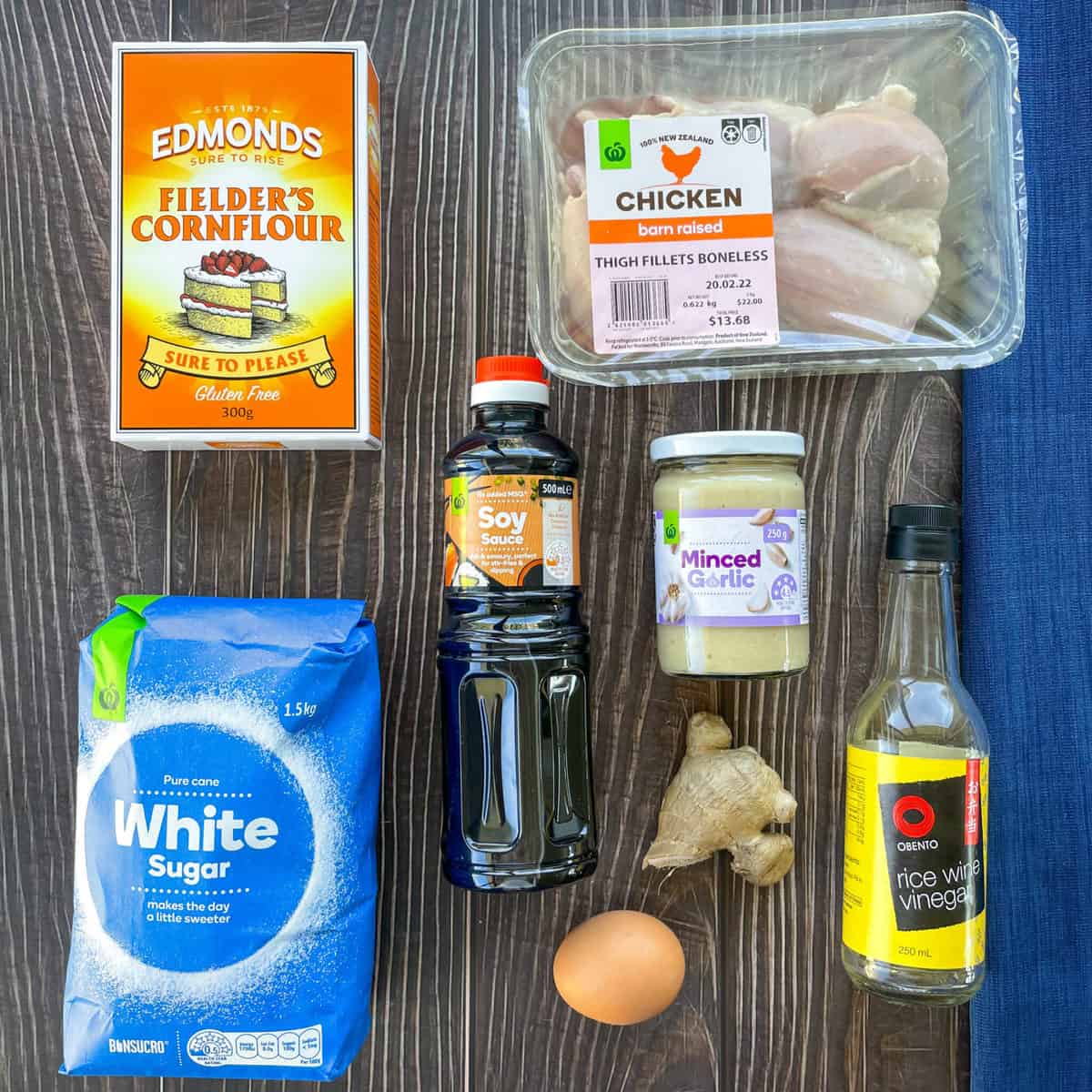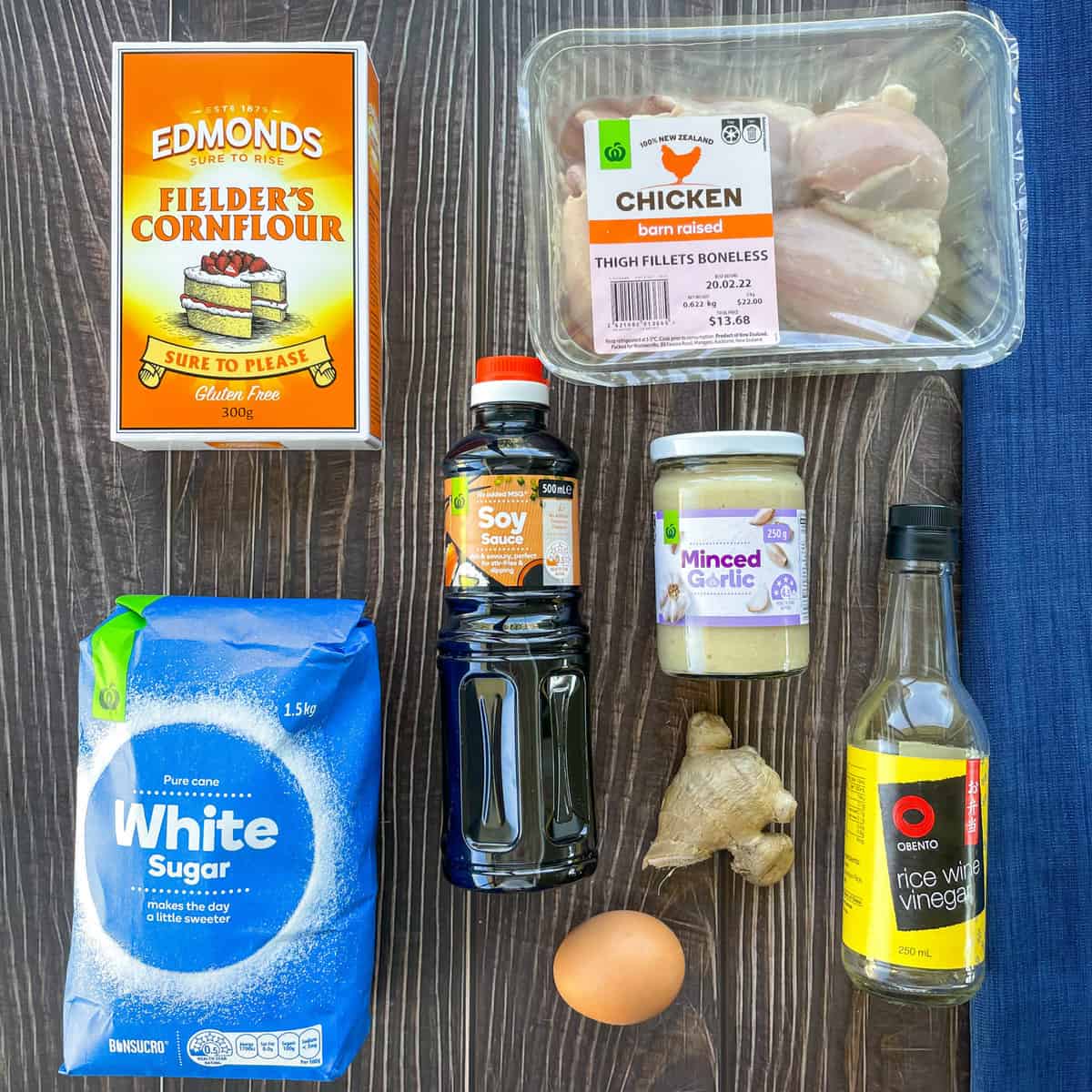 You can marinate this anywhere from 30 minutes to several hours so you can prepare this step in the morning. The ginger and garlic give a lovely spice to the recipe, the original versions use Sake which I do not have. Others replace this with mirin but today I have used Rice Wine Vinegar as I have this always on hand.


Once it has marinated I add an egg and some corn flour (or potato starch) then prepare the hot oil.
To deep fry you need to either use a deep fryer or as in my case a saucepan with 3-4 cups of oil. The best oil to use is one with a high smoke point, I have today used Canola. Grapeseed, Soy or Corn oil is also suitable. You can also reuse drained oil used for deep-frying, see my notes below for how to do this.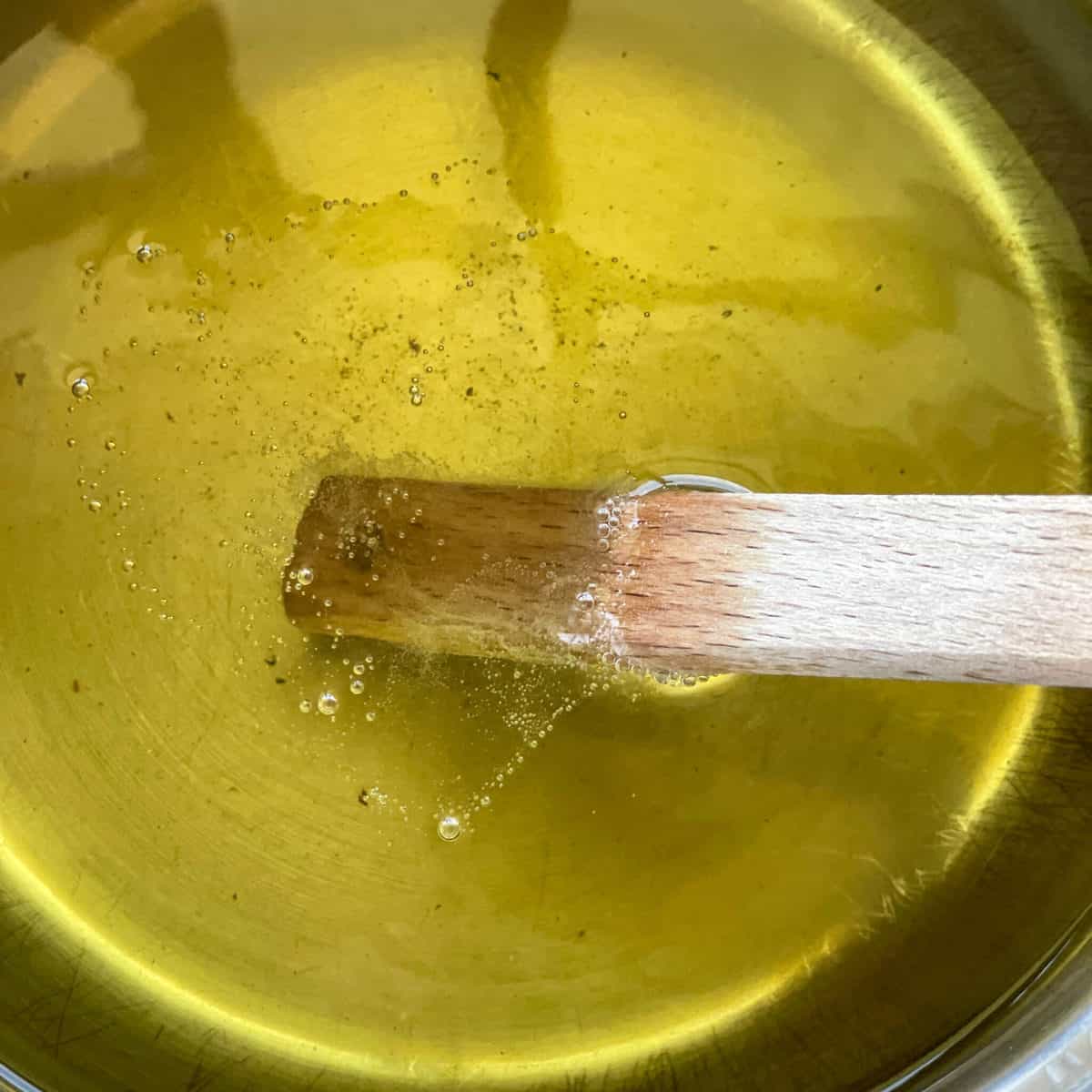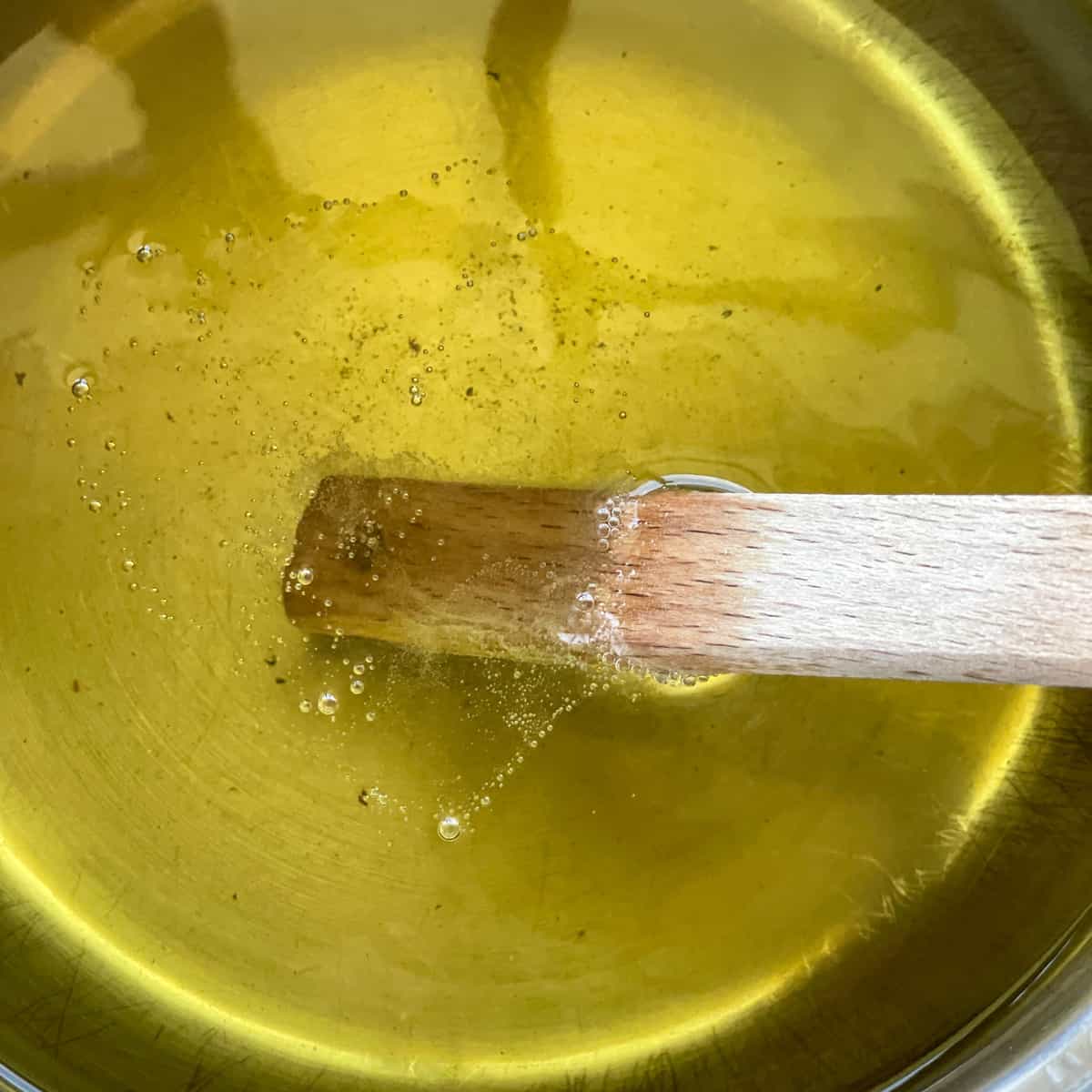 Ideally you want to use a thermometer that goes up to 200C to test the oil for the perfect temperature (170C). I do not have one so there are a few techniques that I use to test the readiness of the oil for cooking.
Trust me, you want the right temperature, too hot and it will instantly burn, too cold and it won't work.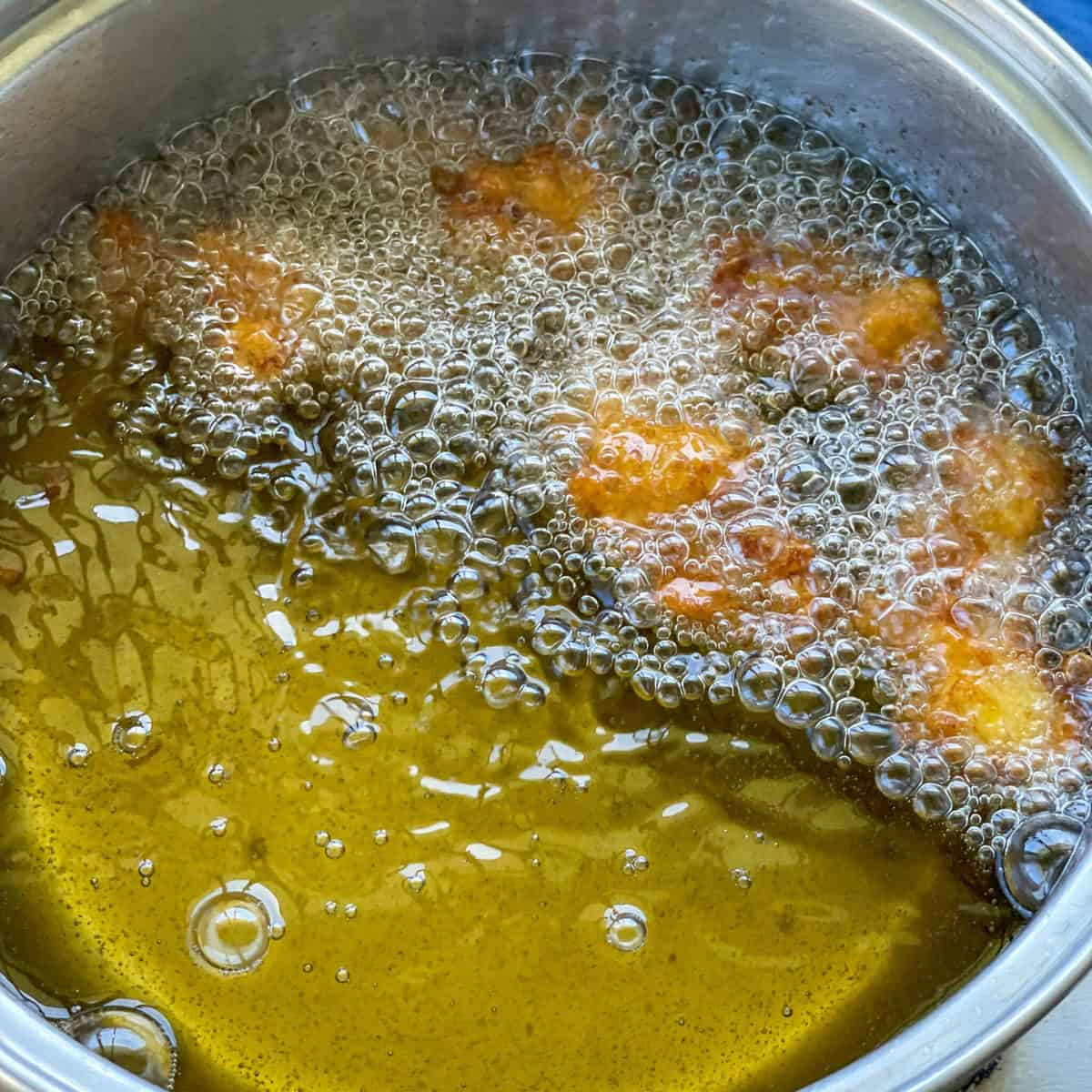 There are three methods recommended online for testing the right temperature of the oil for deep-frying if not using a thermometer. The oil can take at least 10-20 minutes to come to temperature.
Use the handle of a wooden spoon or wooden chopstick. Hold the chopstick in the oil once it has been heated, if it is ready small bubbles will readily boil around the wooden spoon and rise to the top. If bubbling too rapidly it is too hot and needs to be cooled down.

The second method is to use a small piece of bread. Drop it into the oil and it should take up to 60 seconds to go golden brown. Again if it browns too quickly the heat is too hot.

The final method is to drop a kernel of popping corn in the oil when it is cold, when it pops remove it and your oil is ready. I have not tested this one!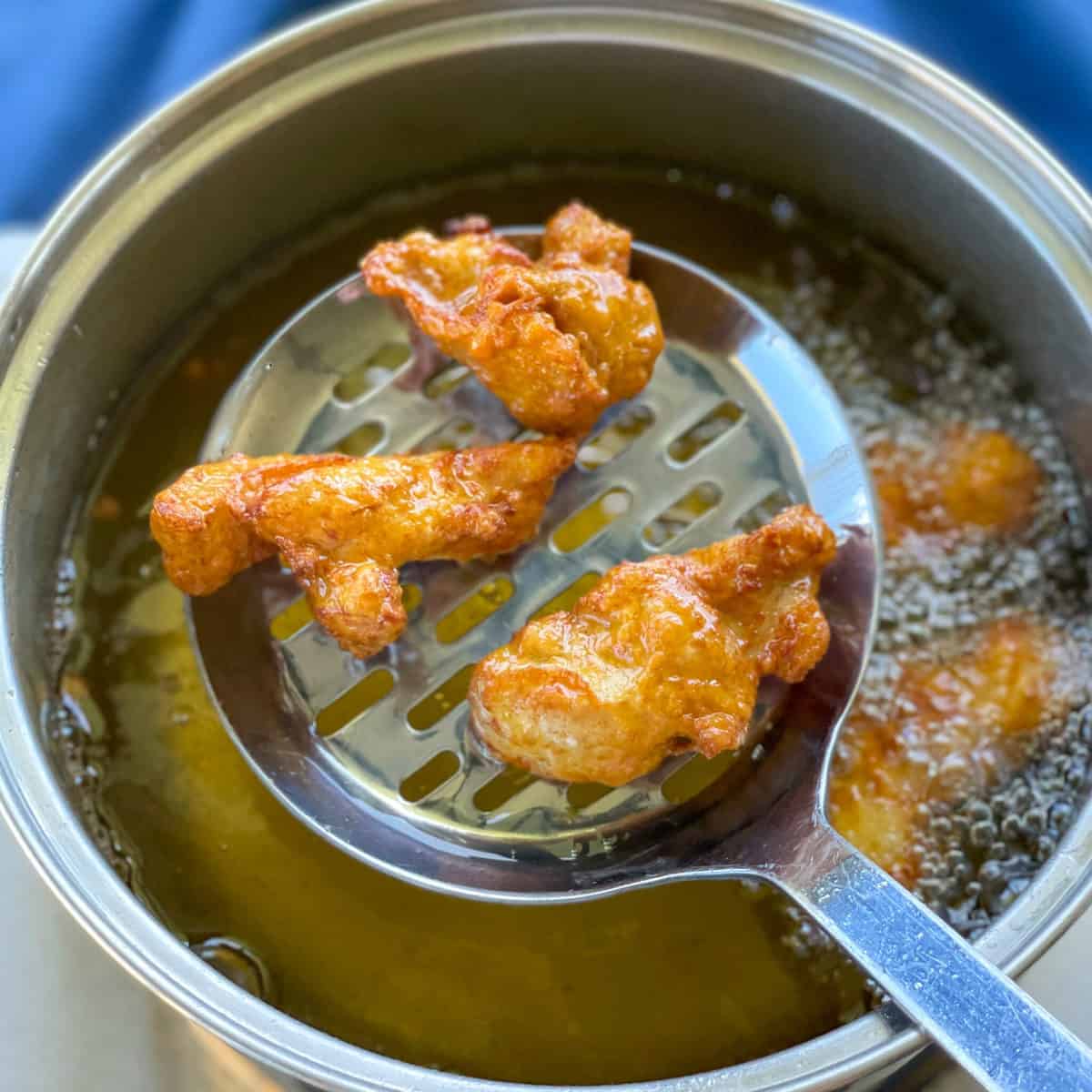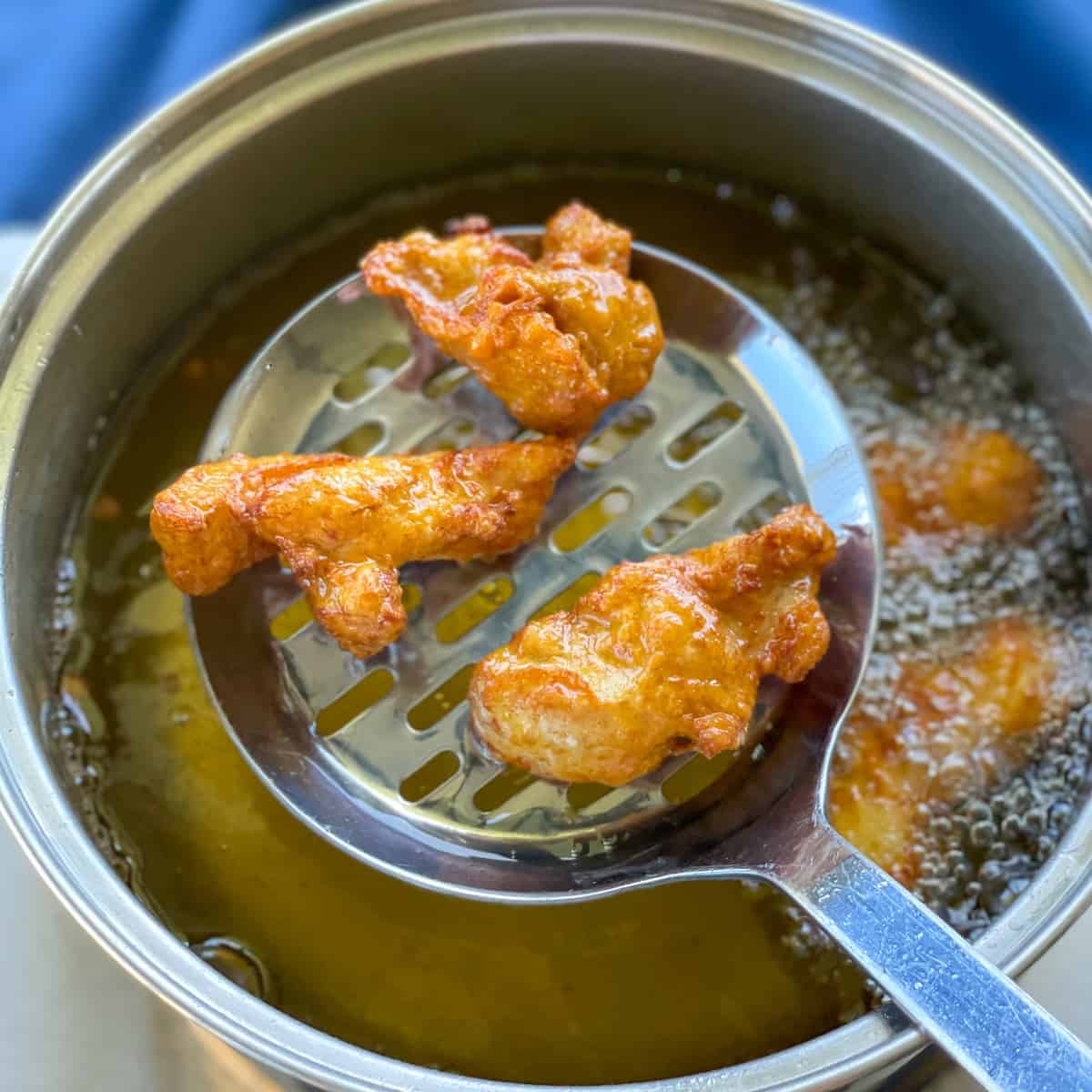 You want to keep the temperature steady and cook the chicken in batches. You will get to know the oil and the right temperature as you go. Please take care working with hot oil if you are new to it.


Some people double fry the chicken to add an extra crispy layer, if you wish to do this cook the chicken for 3 minutes or so, drain then return to hot oil before serving for a further 3 minutes until golden brown.
Ensure the chicken is cooked through by slicing and testing a piece of chicken.
So onto this version of Karaage Chicken – a delicious dish to try.
I cannot wait to hear what you think of this one! Be sure to let me know in the comments below once you make it.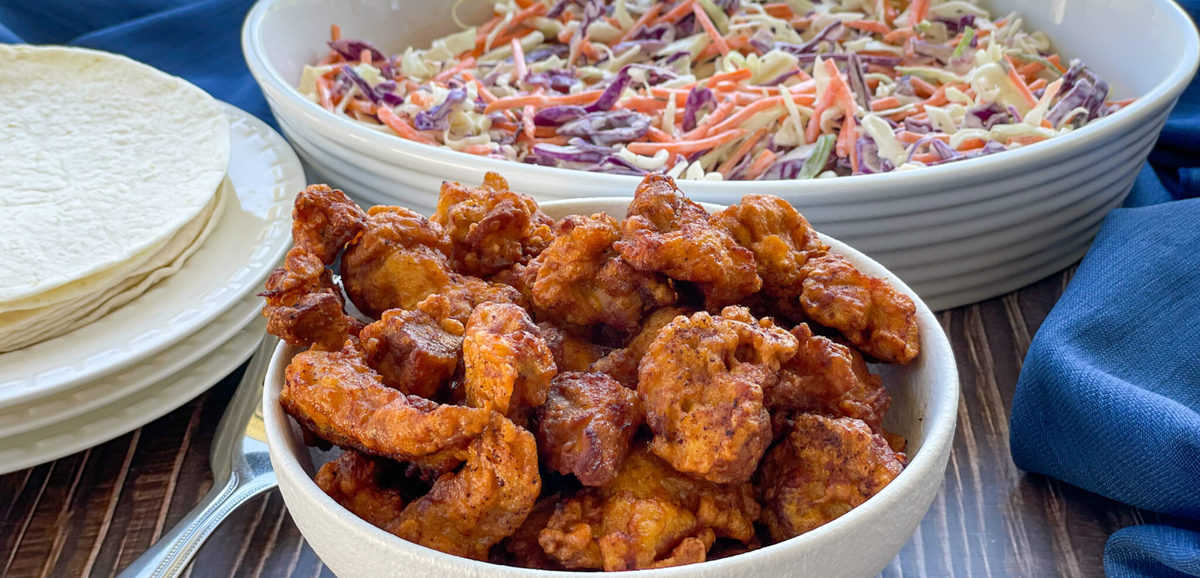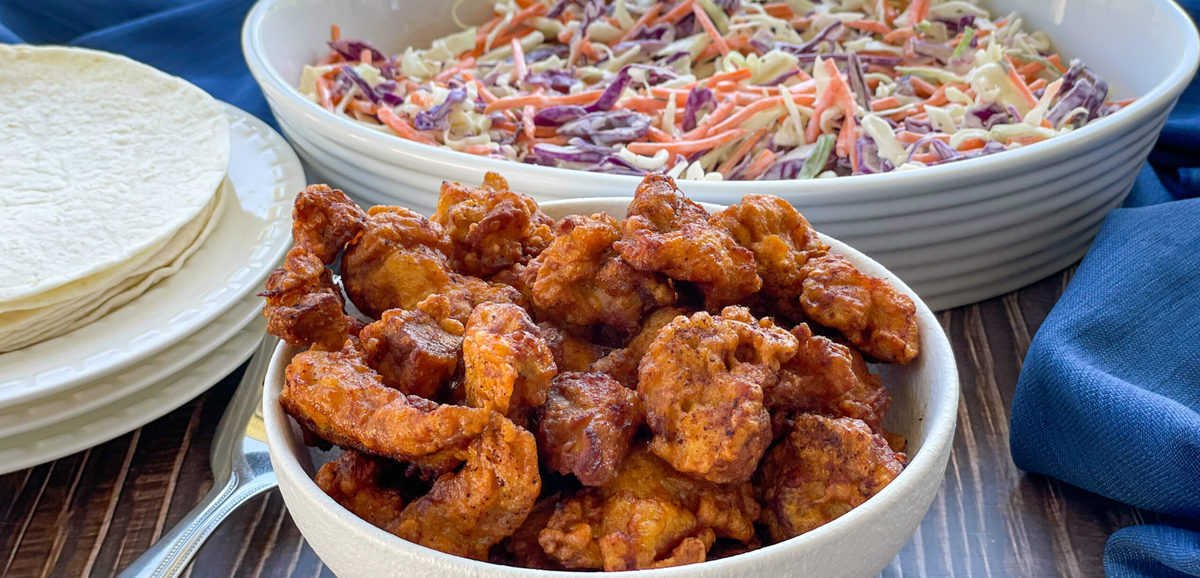 Thank you so much for stopping by to check out my latest recipes on my blog. If you are not already, be sure to follow me on Facebook or Instagram for more deliciousness, and you can register your email in the subscription box below to receive all my recipes as I publish them.
Happy Cooking!
Anna
Pin It! Pinterest