A delicious way to make Slow Cooker Corned Beef that uses just a few ingredients including Ginger Ale and loads of flavour.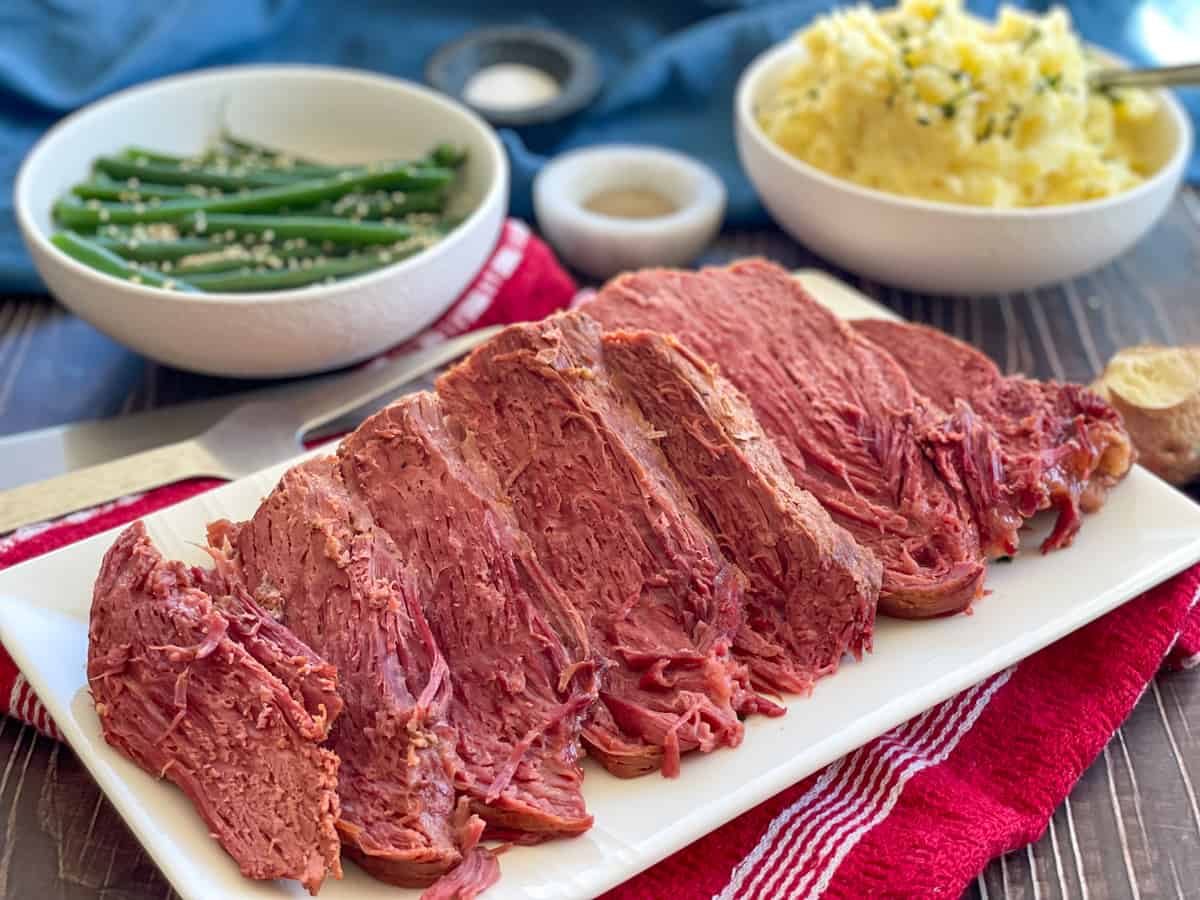 Every time I share my original version of Slow Cooked corned beef with malt vinegar and brown sugar I get asked if I have made the Ginger Ale version and yes I have! So I thought it was time to share that one as well.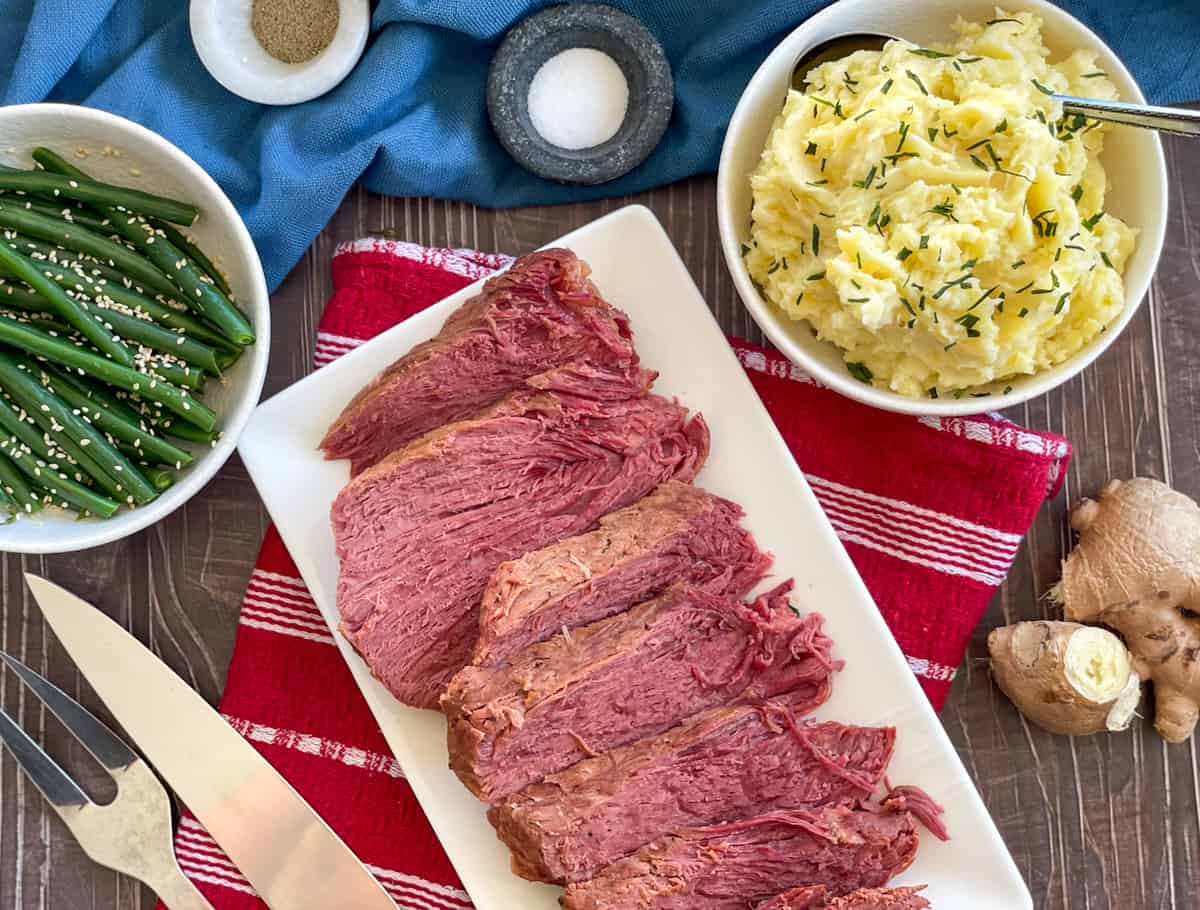 Corned beef is best cooked in a long and slow way so a slow cooker is perfect for this – although you can now do it in an Instant Pot or multi cooker so I will include that instruction below too.
What is Corned Beef Silverside?
Corned Beef is a cut of beef called brisket, it is then taken through a long curing process using a salty brine, which used to be called 'corning'. If you then cook it long and slow you can create a lovely tender meat. It should really fall apart as you begin to slice it!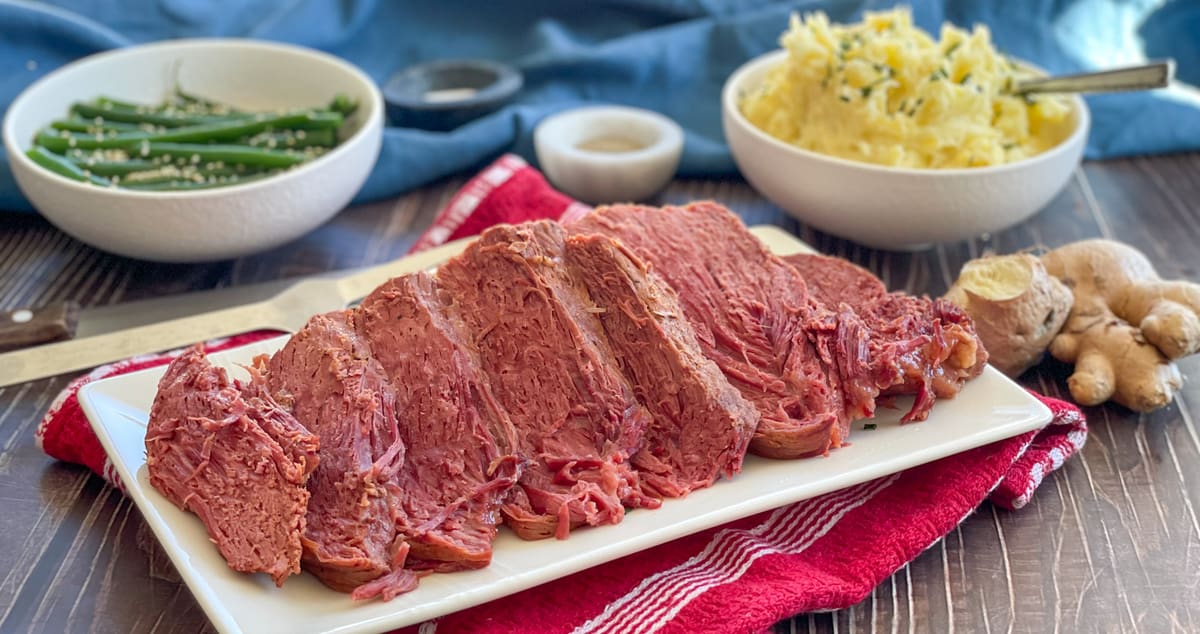 It has a distinct pink colour which is caused as the curing process fixes the colour of the meat. So don't fear that it has not been cooked well by the colour – you will know as it is lovely and tender – falling apart!
Corned Beef is best cooked over a low heat for a long time, ideally between 7 & 9 hours, I would not recommend cooking on high in the slow cooker if you have the time to do it on low – however you can of course, the timing would be 4-6 hours on high.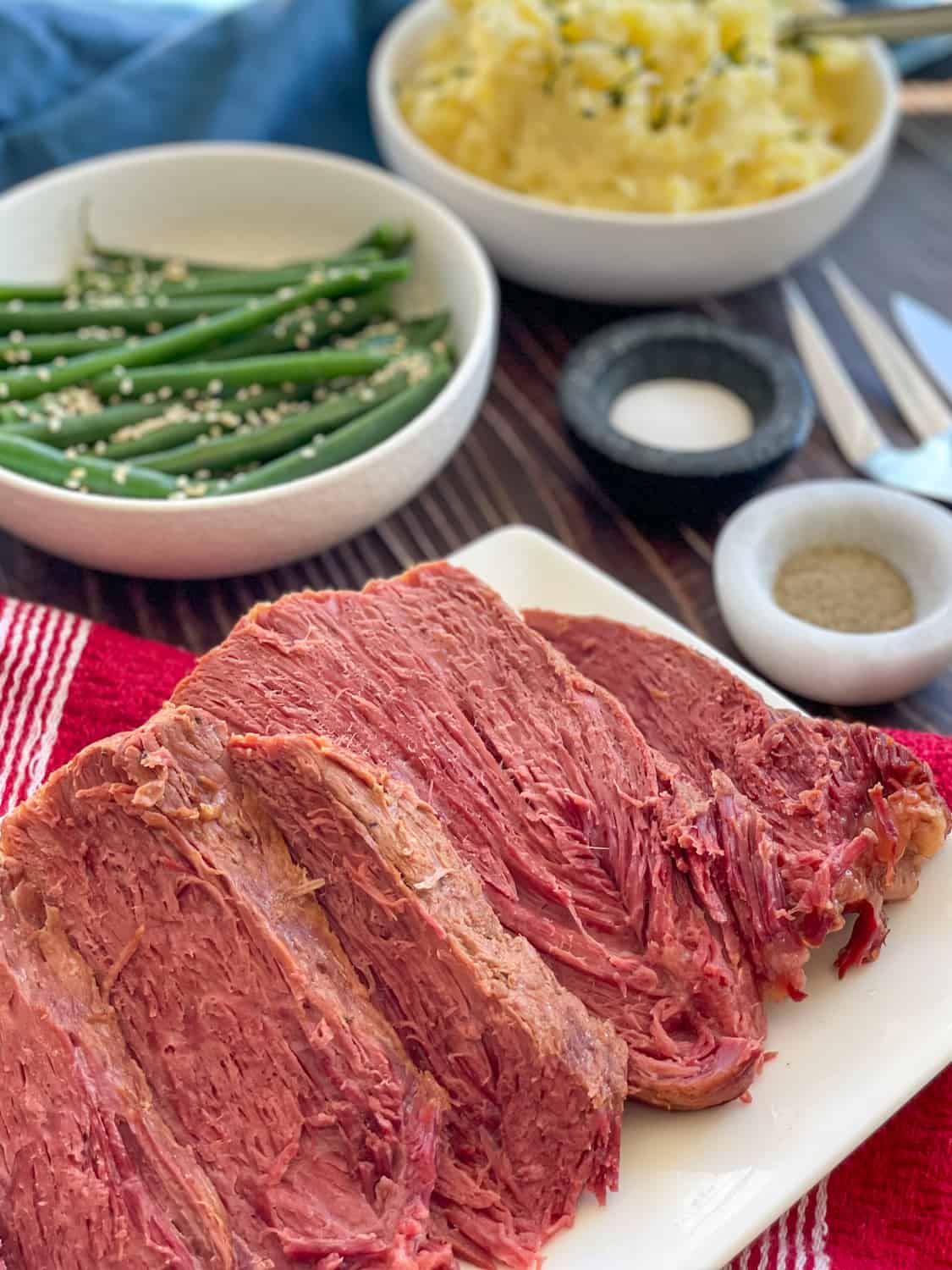 Alternatively it is stunning cooked in a pressure cooker which many slow cookers are now days as a multi cooker. It takes 1 hour 45 to cook on high this way so is great if you forget to get the meat on earlier in the day. It will be fall apart perfect. Remember to allow the pressure cooker to slow release on its own before opening.
I always rinse the corned beef well before I add it to the slow cooker, this reduces the salt content of the final product. It is tradition for us to serve this with mashed potatoes, vegetables and a mustard sauce.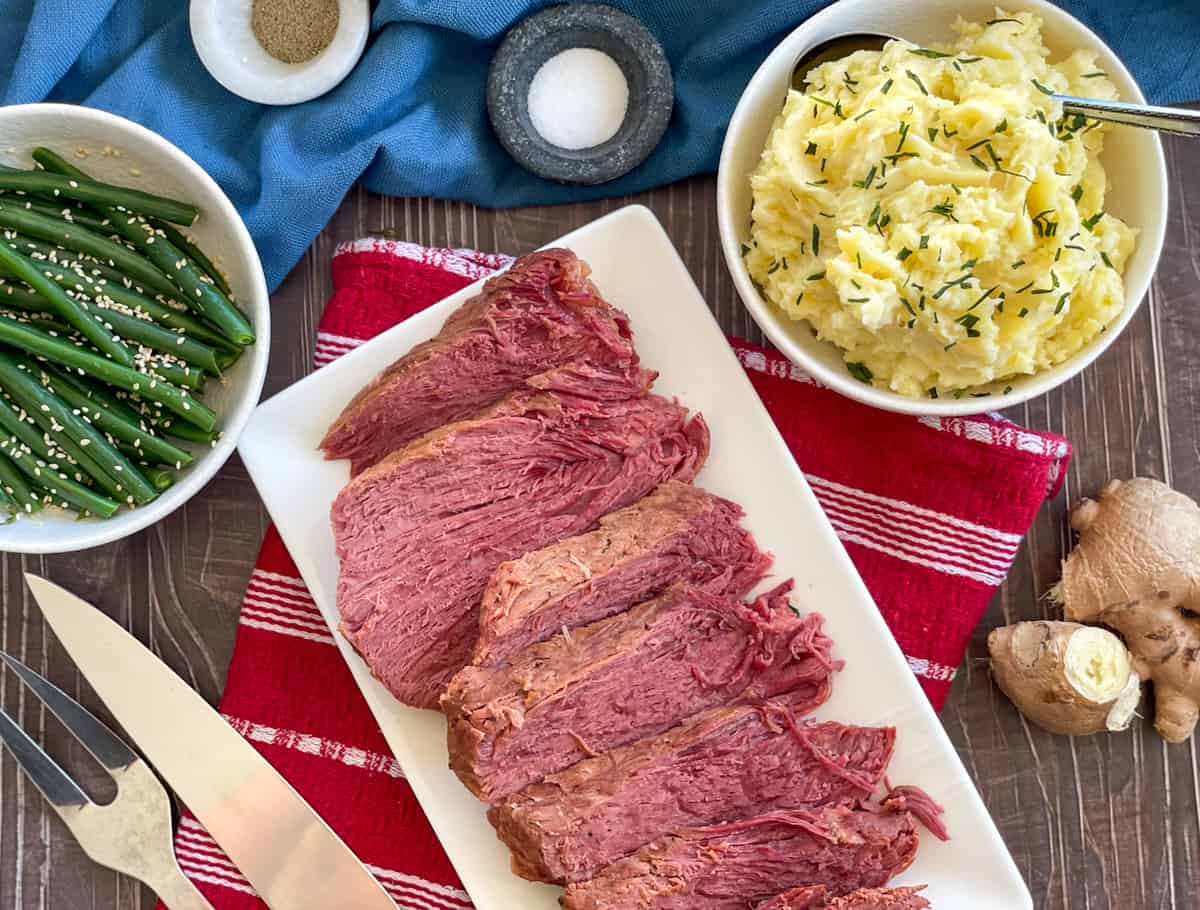 My husband is a big fan of corned beef sandwiches, so enjoying the cold meat the next day on fresh white bread – try it – its a delicacy!
If you enjoy using your slow cooker for main meals using different cuts of meat be sure to try these family favourites
CLICK ON THE TITLE TO GO TO THE RECIPE
There are only 5 ingredients required to make this recipe
Corned Beef

Ginger Ale

Fresh or powdered Ginger

Honey

Water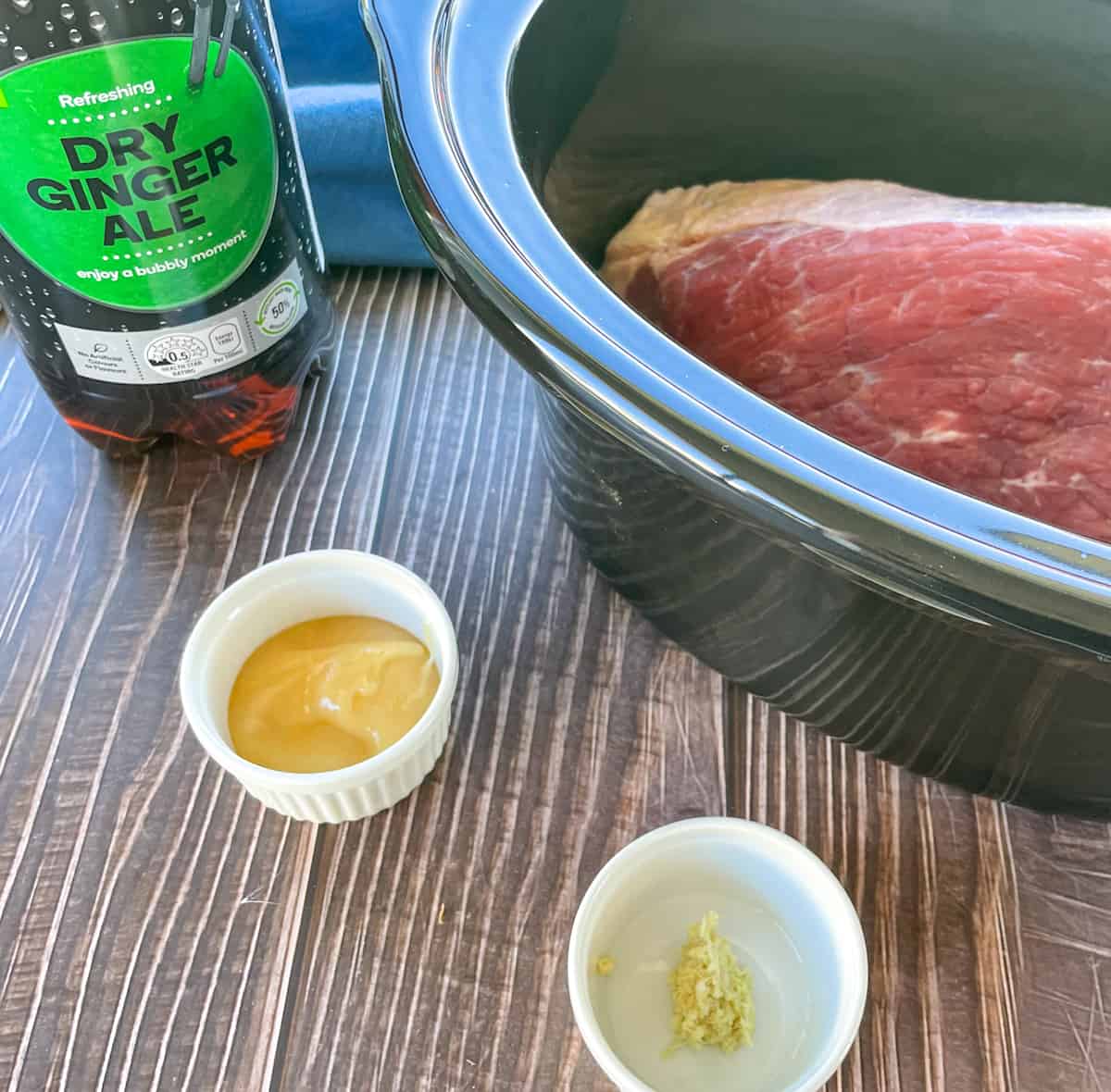 The method could not be more simple. Always rinse a corned beef well to remove the salty brine and pat dry.
Place in the corned beef in the bowl, then add the heated ginger ale. It is best to heat the ginger ale simply so it does not take so long for the liquids to come up to temperature and more actual cooking time!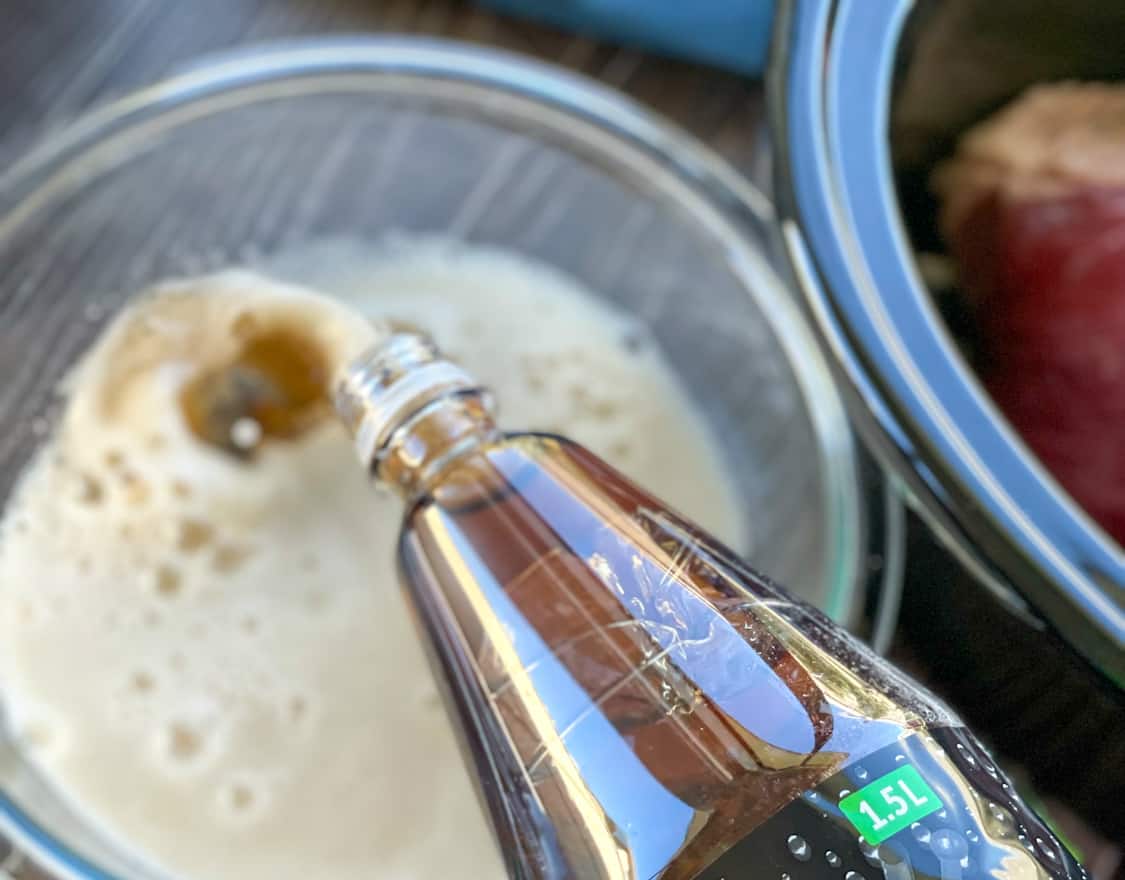 I like to use fresh grated ginger but you can easily use some ground ginger in its place if you have that one hand. Some honey for sweetness and top up with some hot water.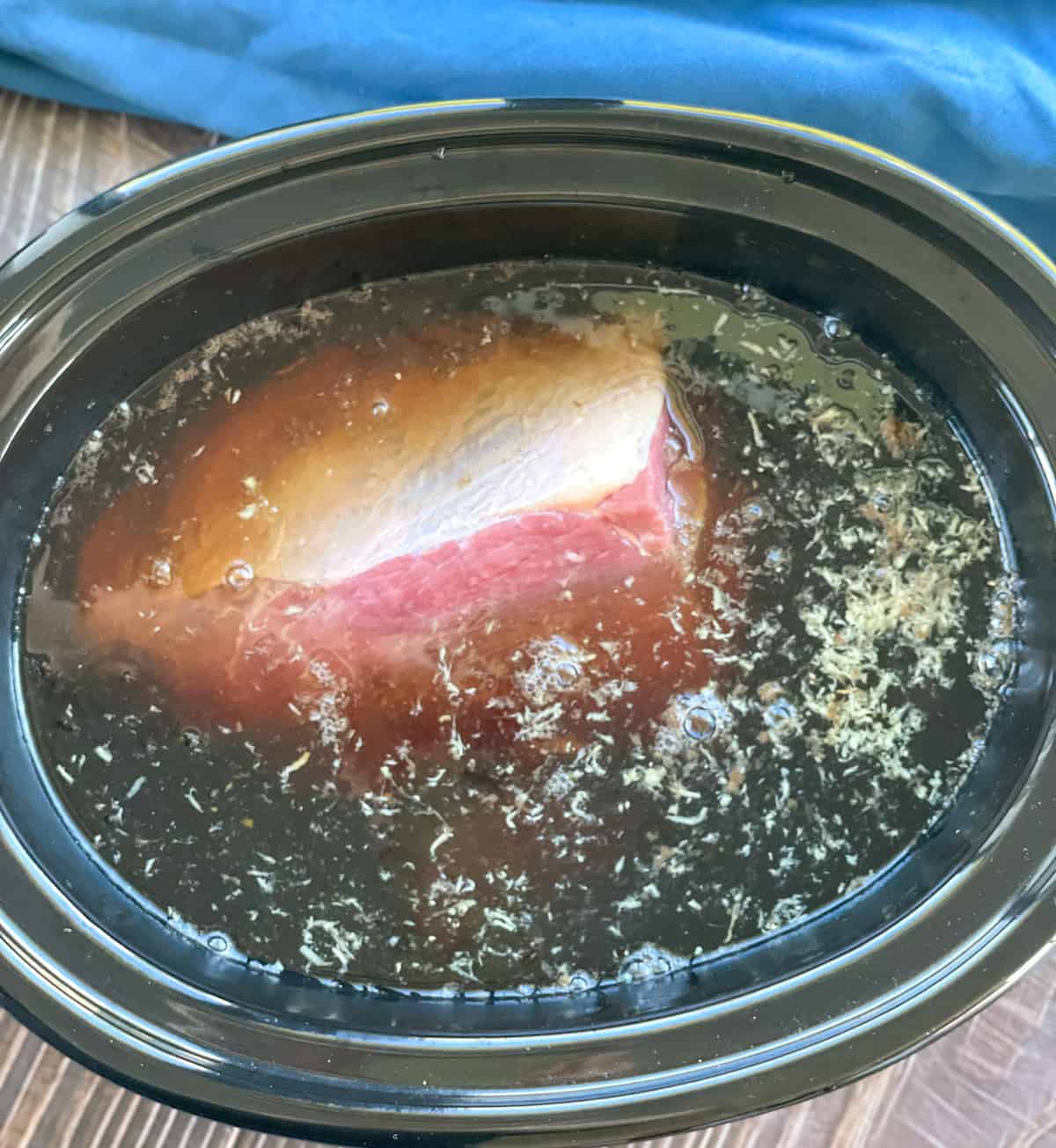 You want to just barely cover the corned beef. Then cover with the lid, set it on low and cook slowly for 8-10 hours depending on your slow cooker. Serve with mashed potato and green beans!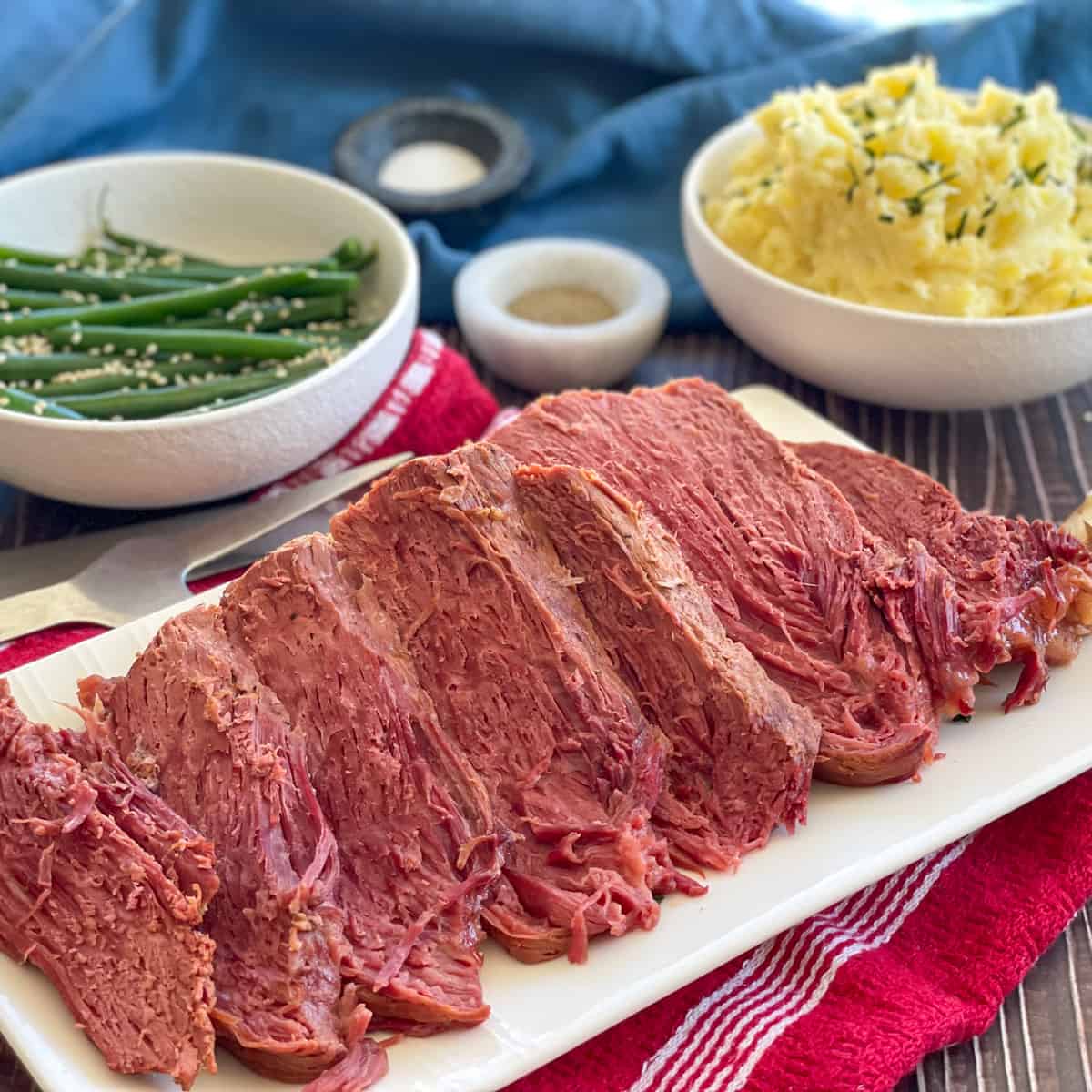 I hope you enjoy this recipe as much as we do.
Check out this version of Slow Cooker Corned Beef with Ginger Ale
So easy! Please let me know in the comments below what your preferred method is for making corned beef.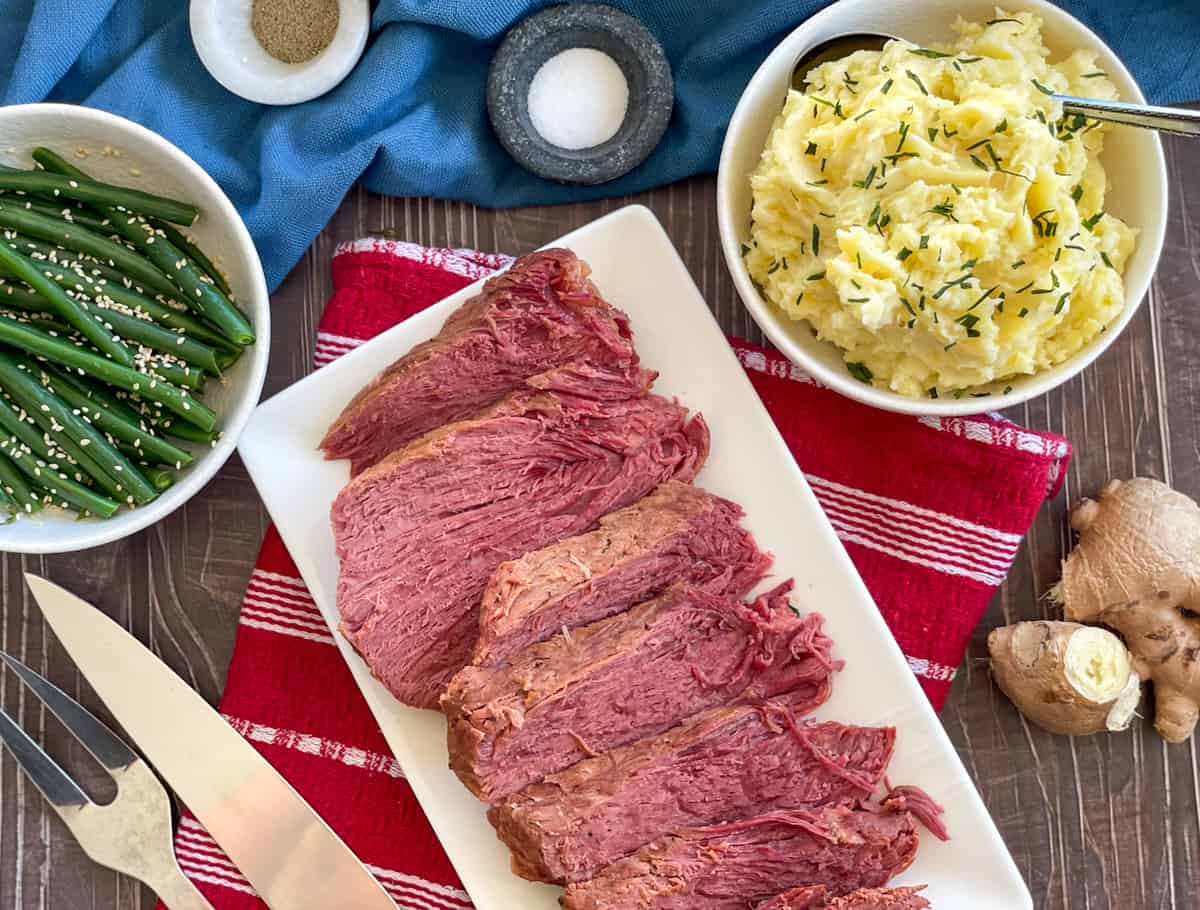 Thank you so much for stopping by to check out my latest recipes on my blog. If you are not already be sure to follow me on Facebook or Instagram for more deliciousness, and you can register your email in the subscription box below to receive all my recipes as I publish them.
Happy Baking!
Anna
Pin it! Pinterest