One of my favourite dinners of all time! This version of Slow Cooker Apricot Chicken is so tasty and easy to put together.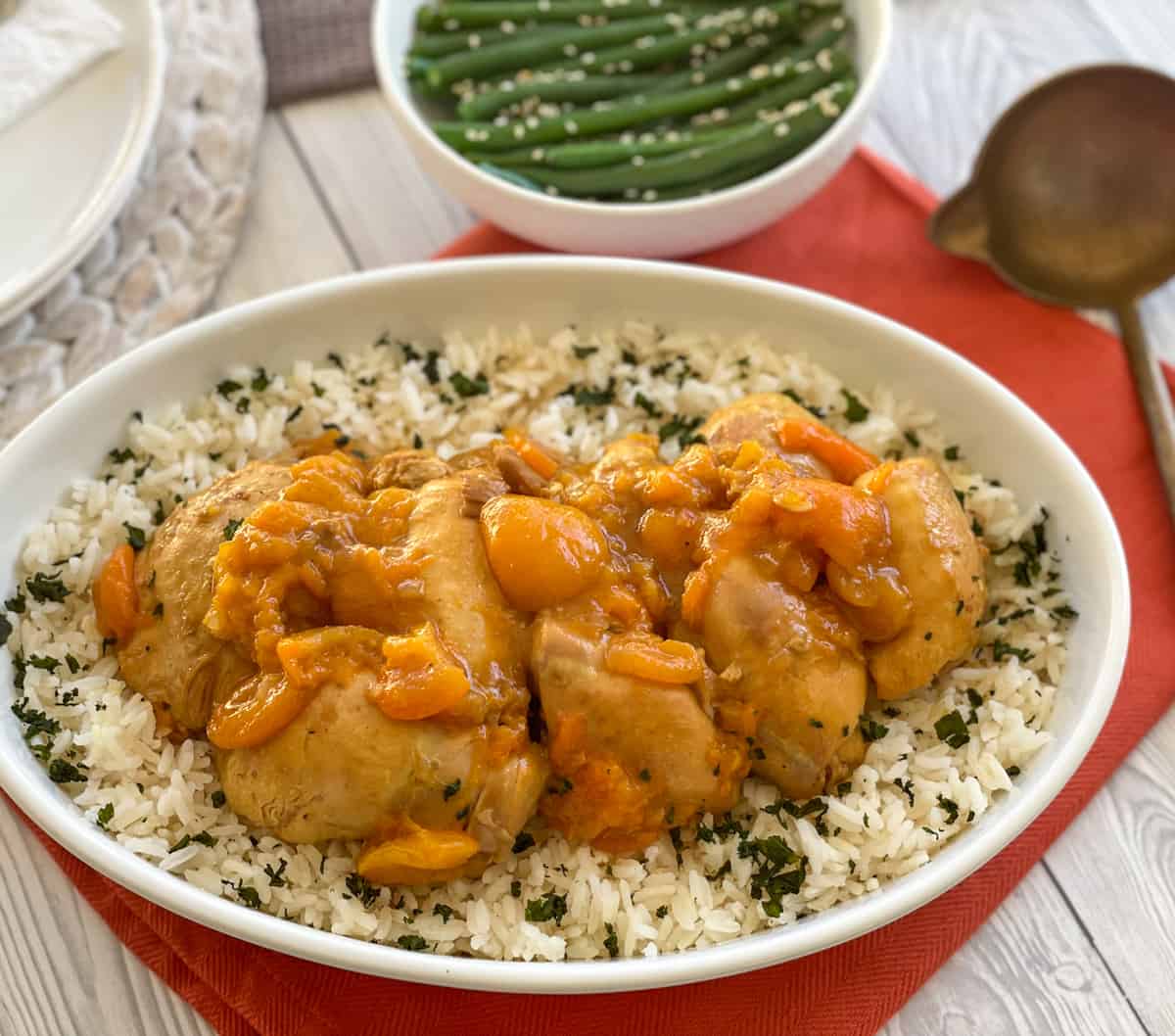 The ingredients for this recipe are provided by Countdown Supermarkets as Brand Ambassador, all opinions are me own
This is one of my top ten dinners of all time! I find it so comforting and just love the combination of the savoury and sweet apricot and chicken.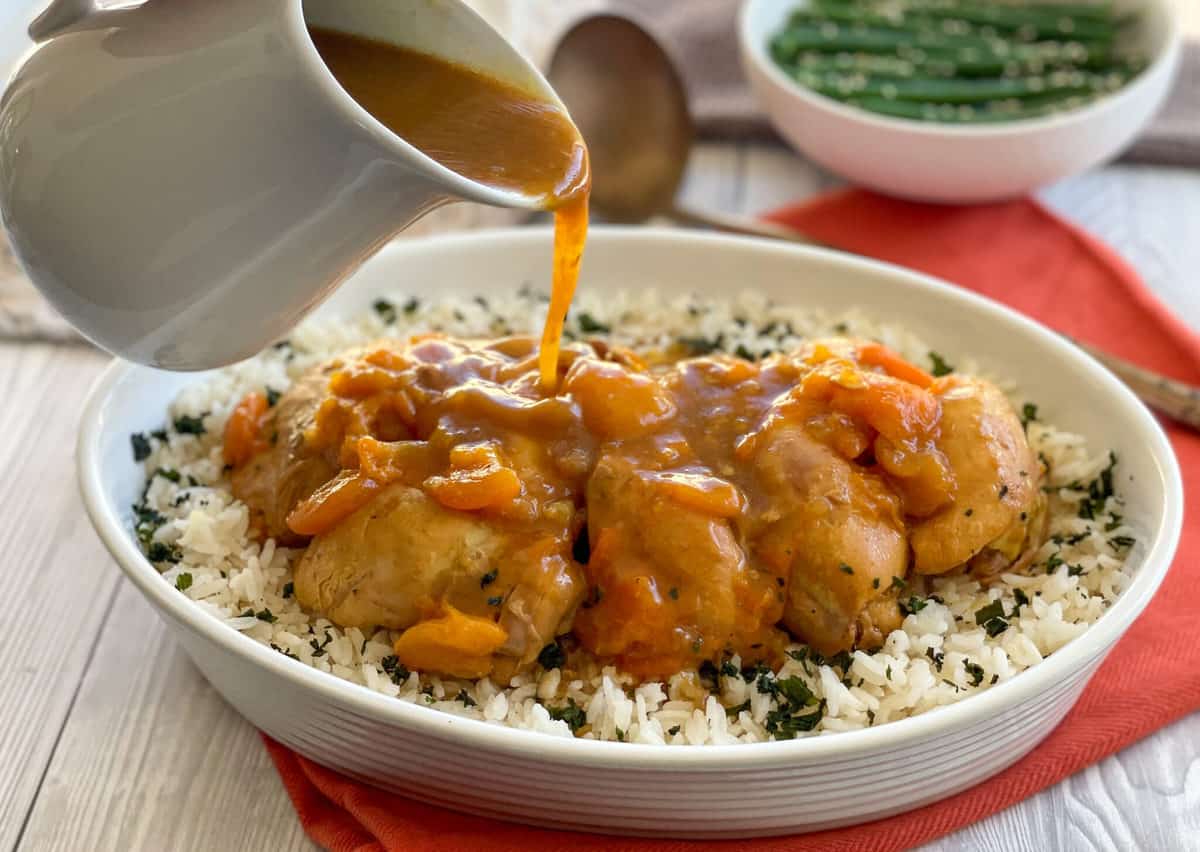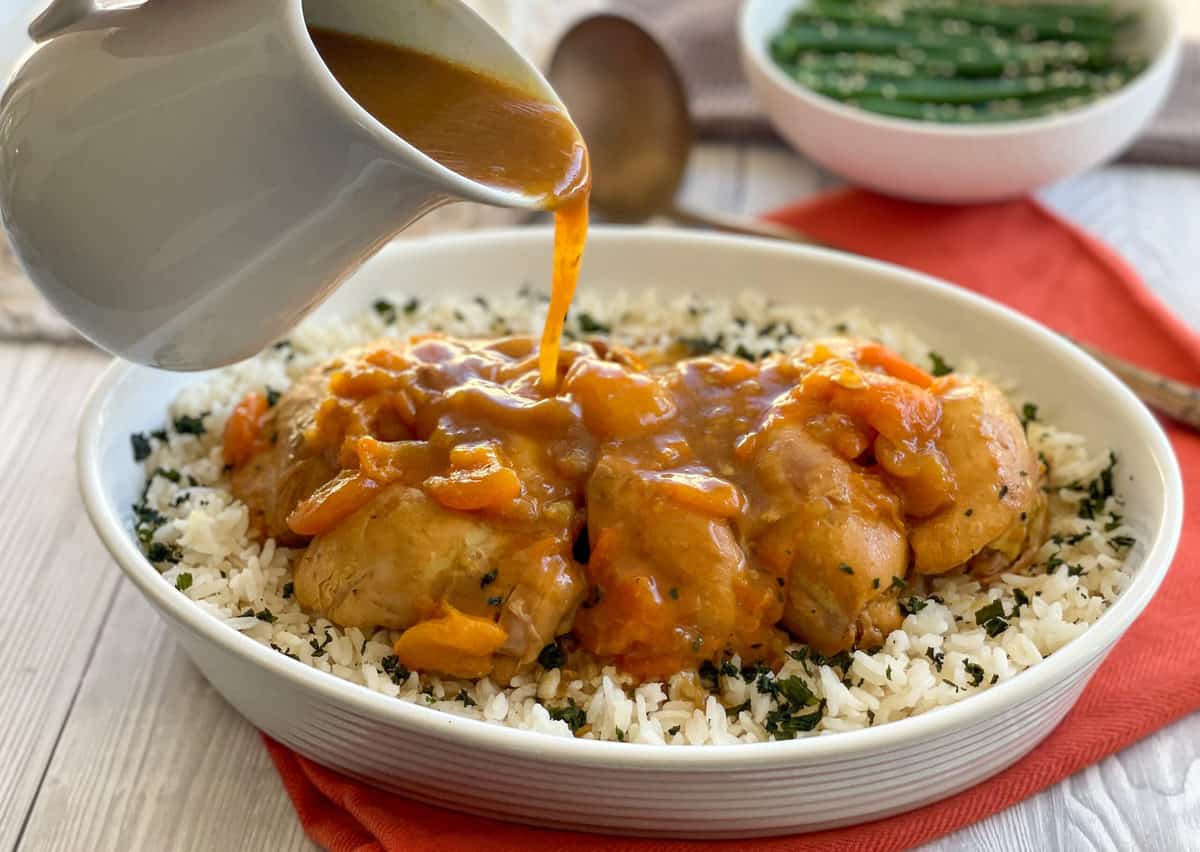 In fact this is the exact meal my Mum made me when I came home with one of my brand new babies and I sat in the dark eating it with one hand, these lovely familiar flavours.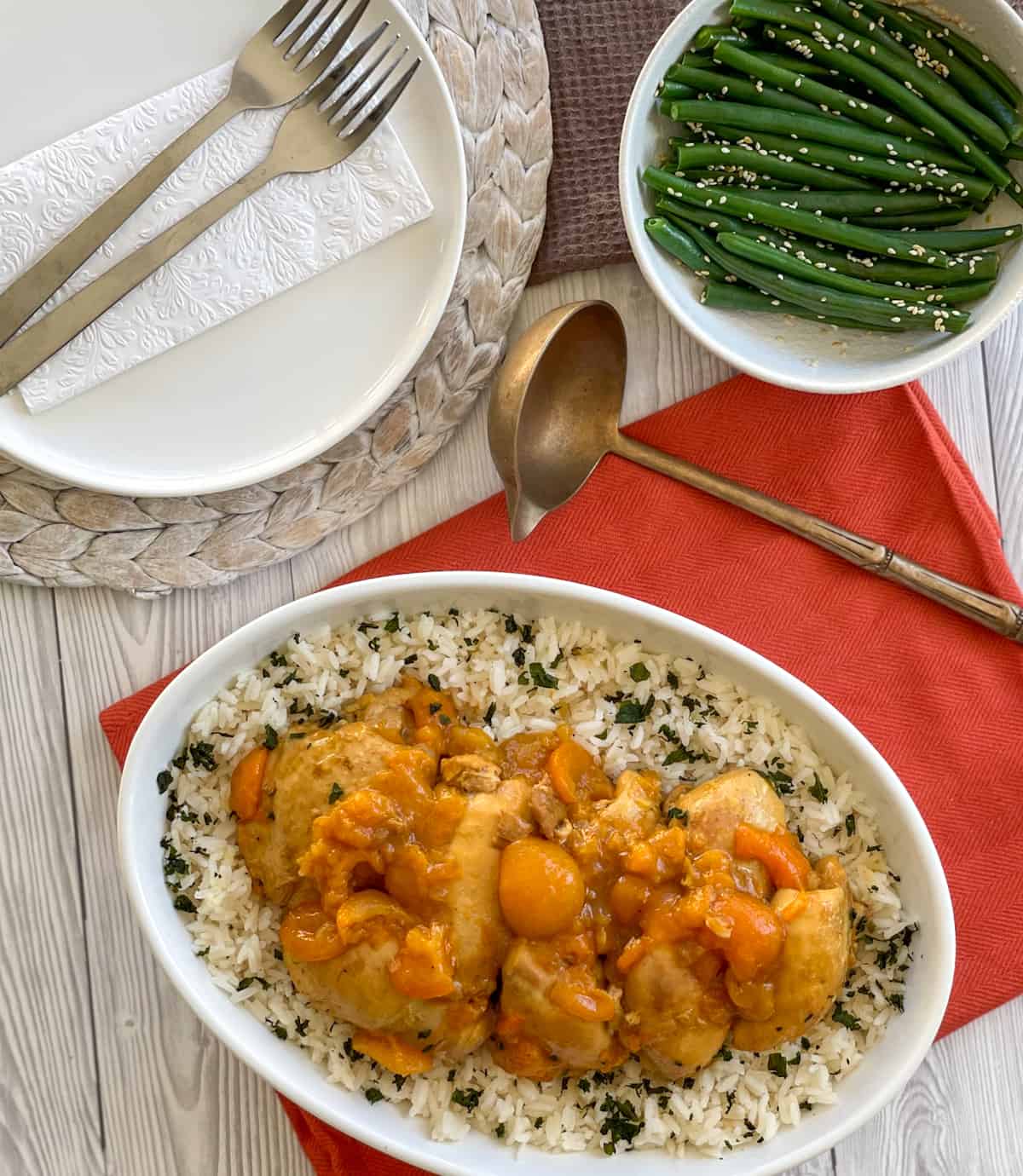 Slow cooker chicken is just lovely, so tender and falls apart, adding the savoury flavours with the sweetness of the apricot is so good. Are you a fan of fruit with savoury meals? I know some people definitely are not but give this a nudge!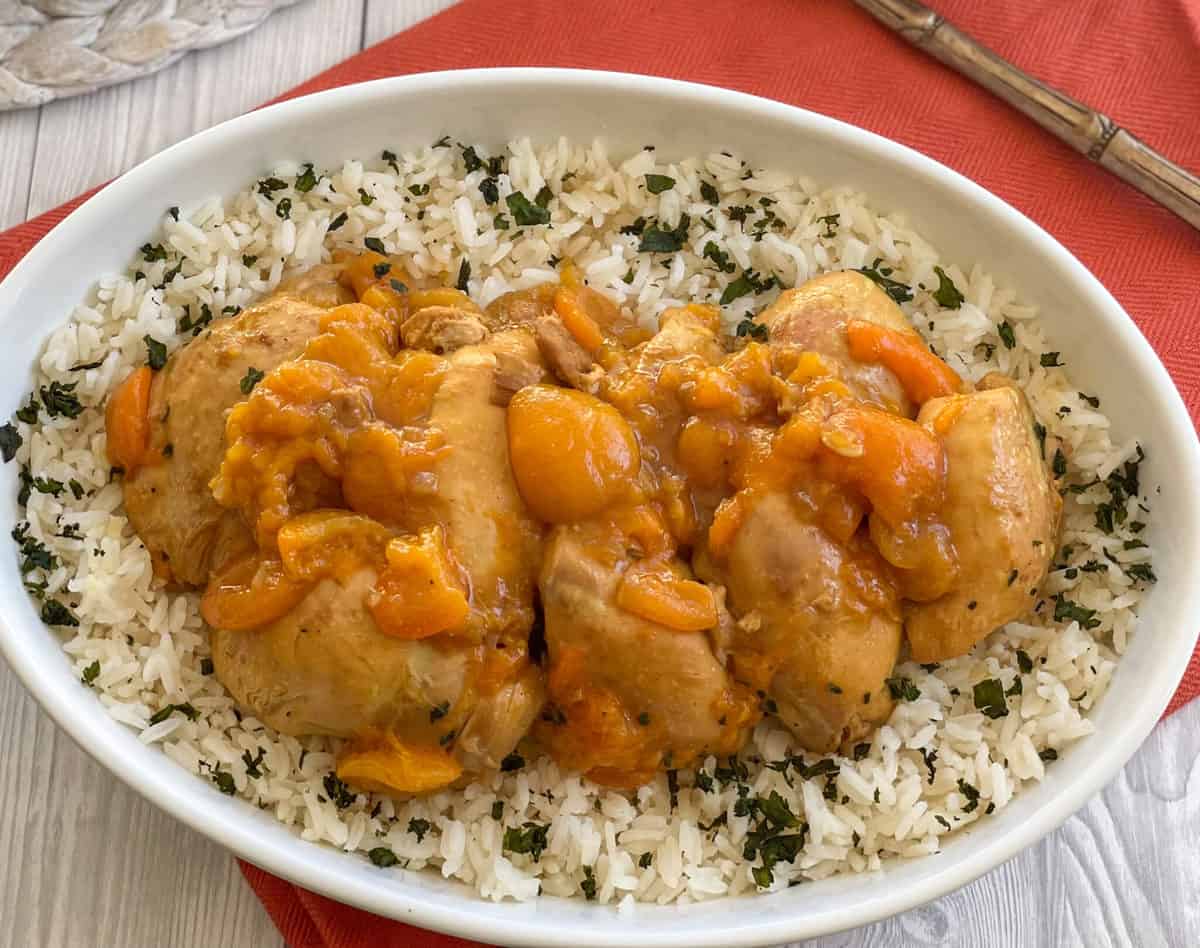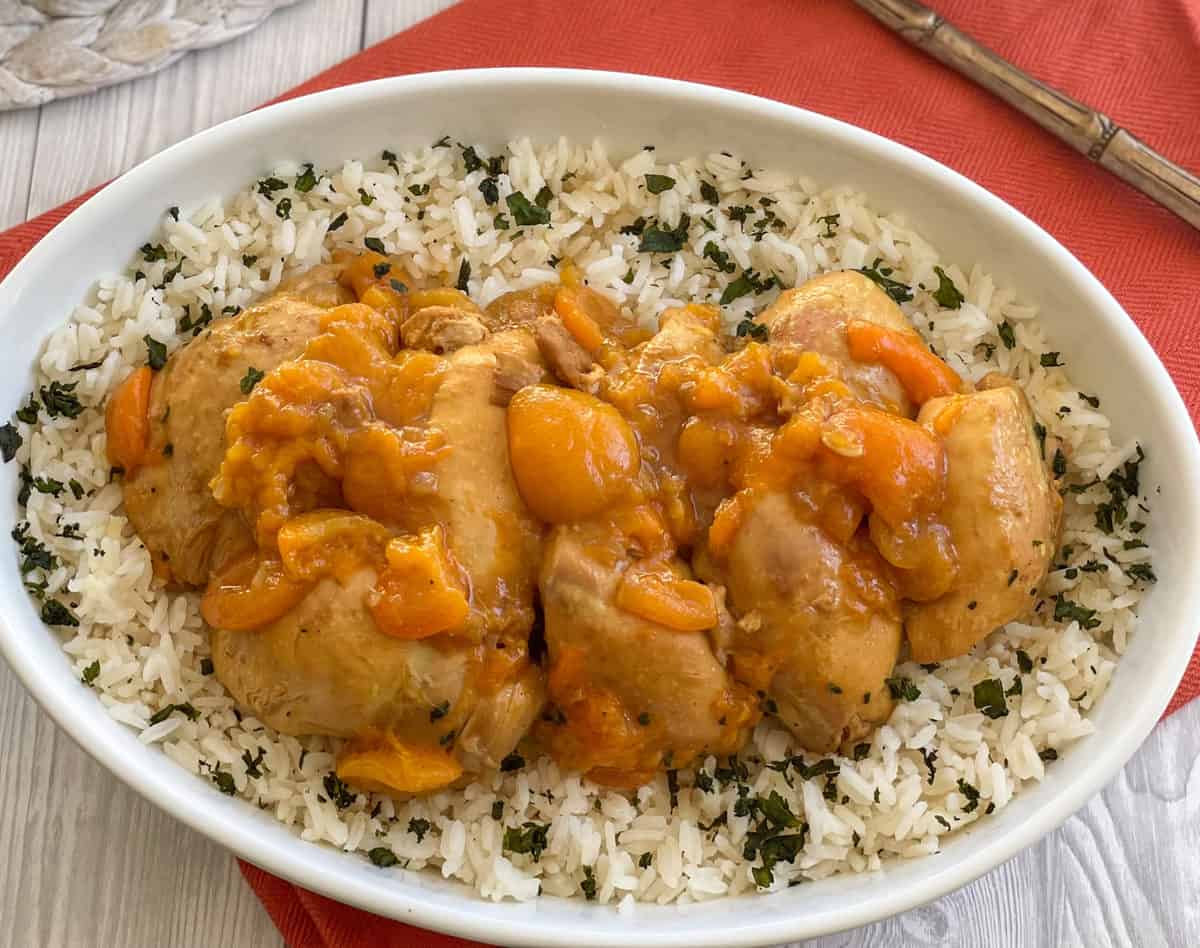 There are many variations of this same recipe, it has been around forever. There is even a sachet of Apricot Chicken in the Maggi range for a meal, but I like to make it myself with a few extra ingredients to add more flavour.
The ingredients are lovely and simple, not too many of them either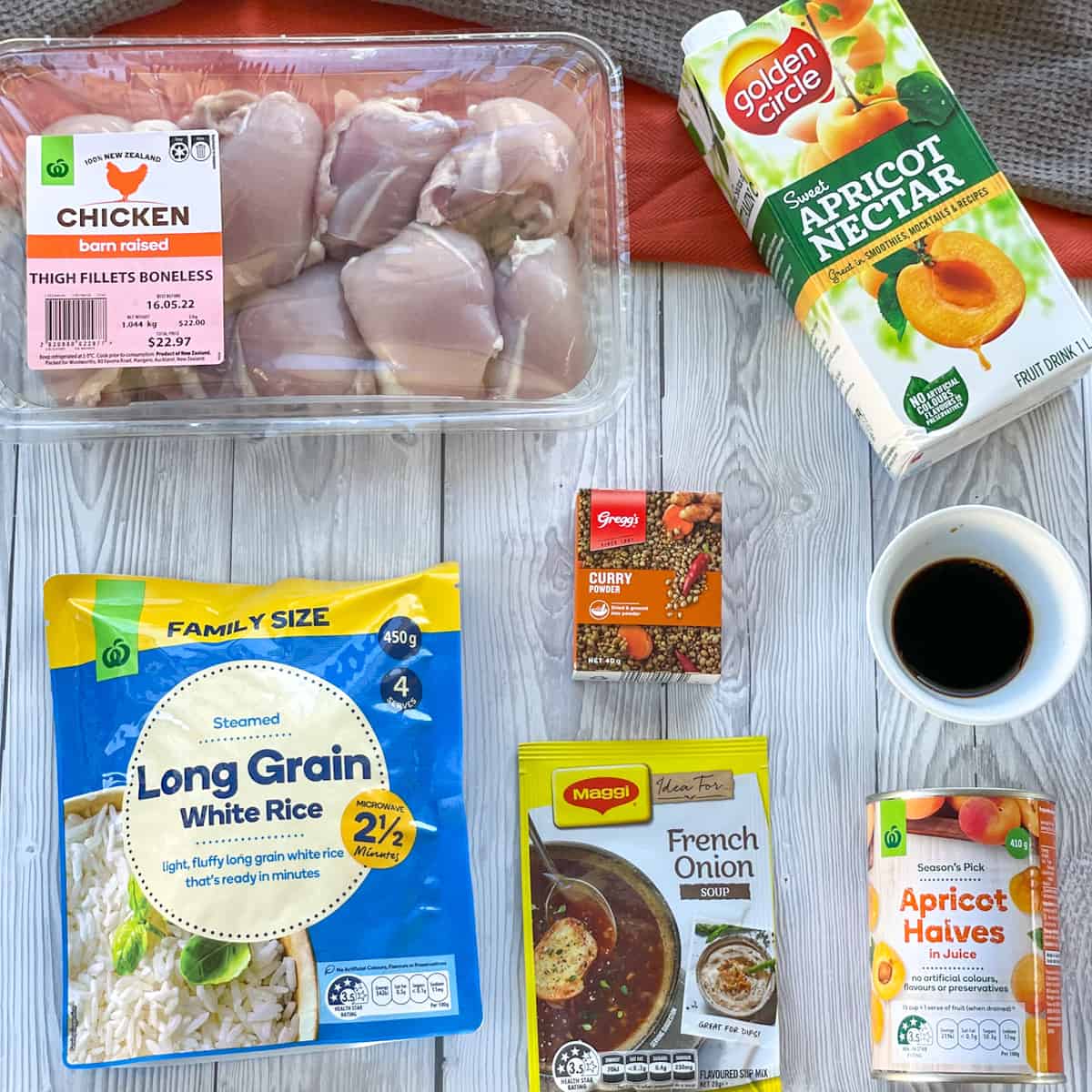 You will need:
Chicken Thighs, or breasts

Apricot Nectar

French Onion Soup Powder

Curry Powder

Soy Sauce

Canned Apricot Halves

Cornflour (Optional)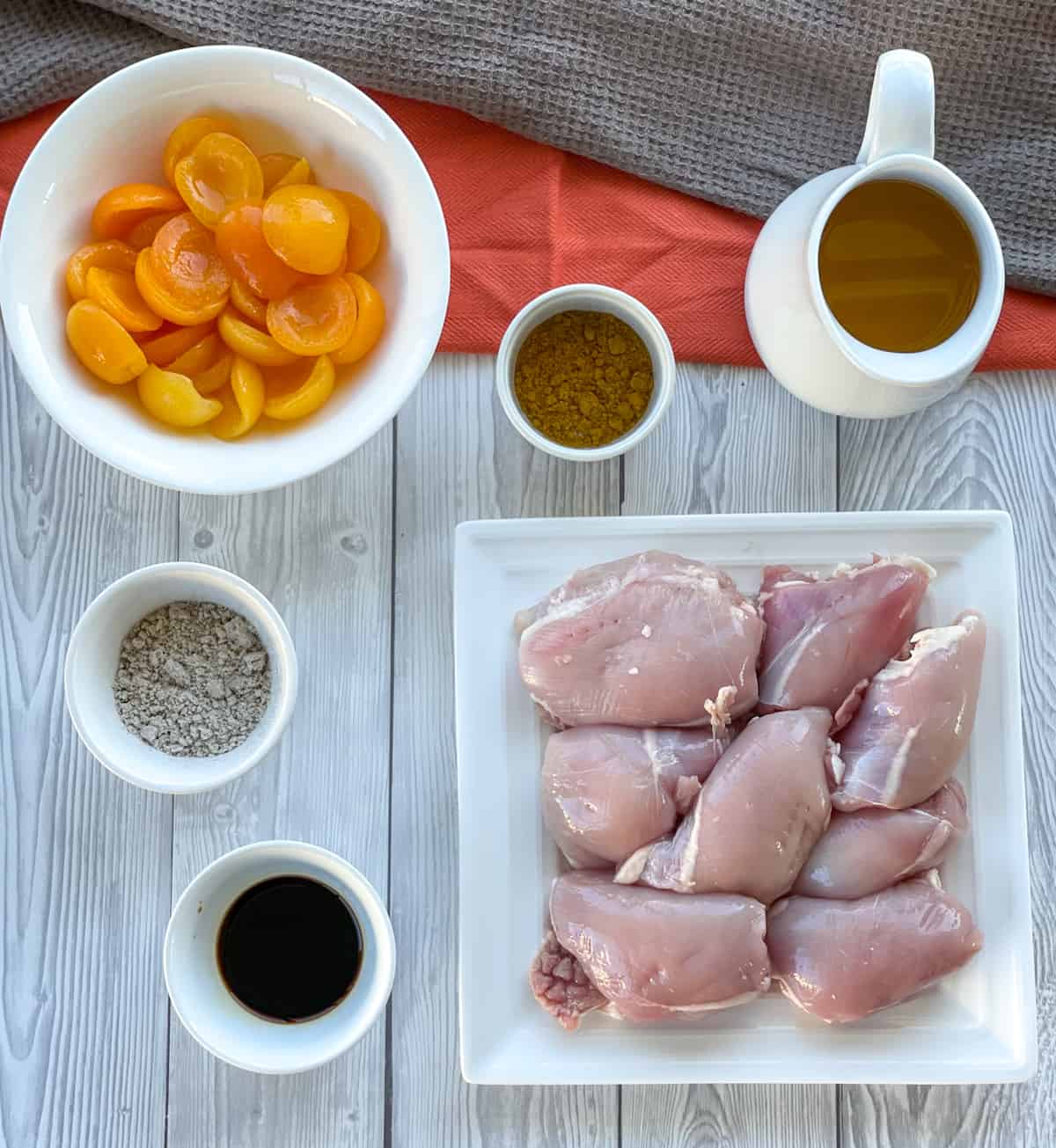 I have a few tips for this recipe, firstly what on earth is Apricot Nectar you ask? You will find it in the juice section of the supermarket, for me it came in a 1 litre box, you may find it in smaller ones at some stores.
It is basically the juice of an apricot, thick and sweet, often mixed with sugar and water. You can make your own if you like, but convenience is good!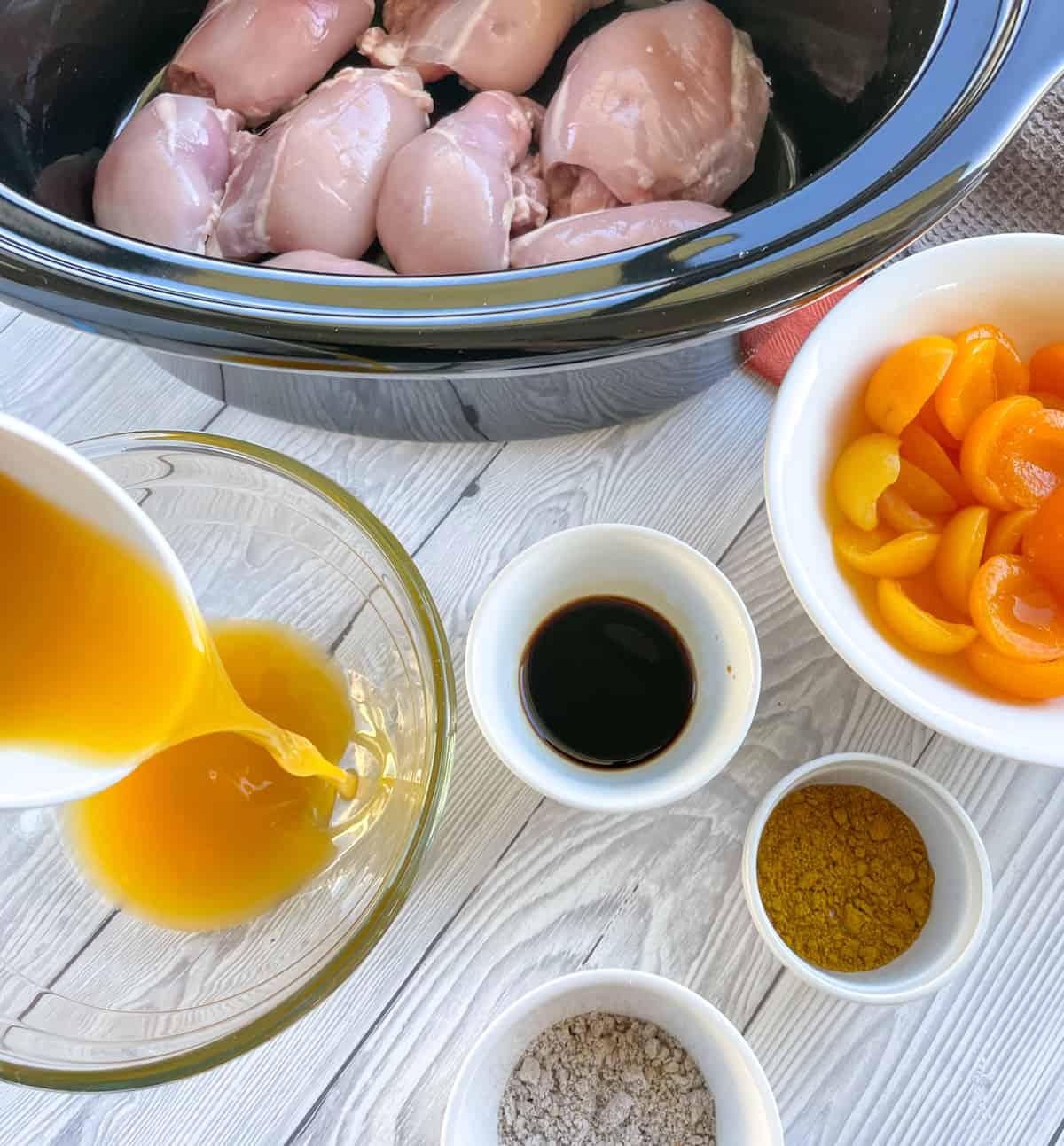 French Onion Soup Powder is the powder you use to make french onion soup, it is the flavour base for this recipe, it is a combination of onion flakes, powder, pepper and beef stock among other things. Again this can be made from scratch if you prefer!
Curry Powder is common in some countries, but not in others, it is usually a mix of turmeric, cumin, ginger, and black pepper. I like to add soy sauce to add more savoury notes and some salt.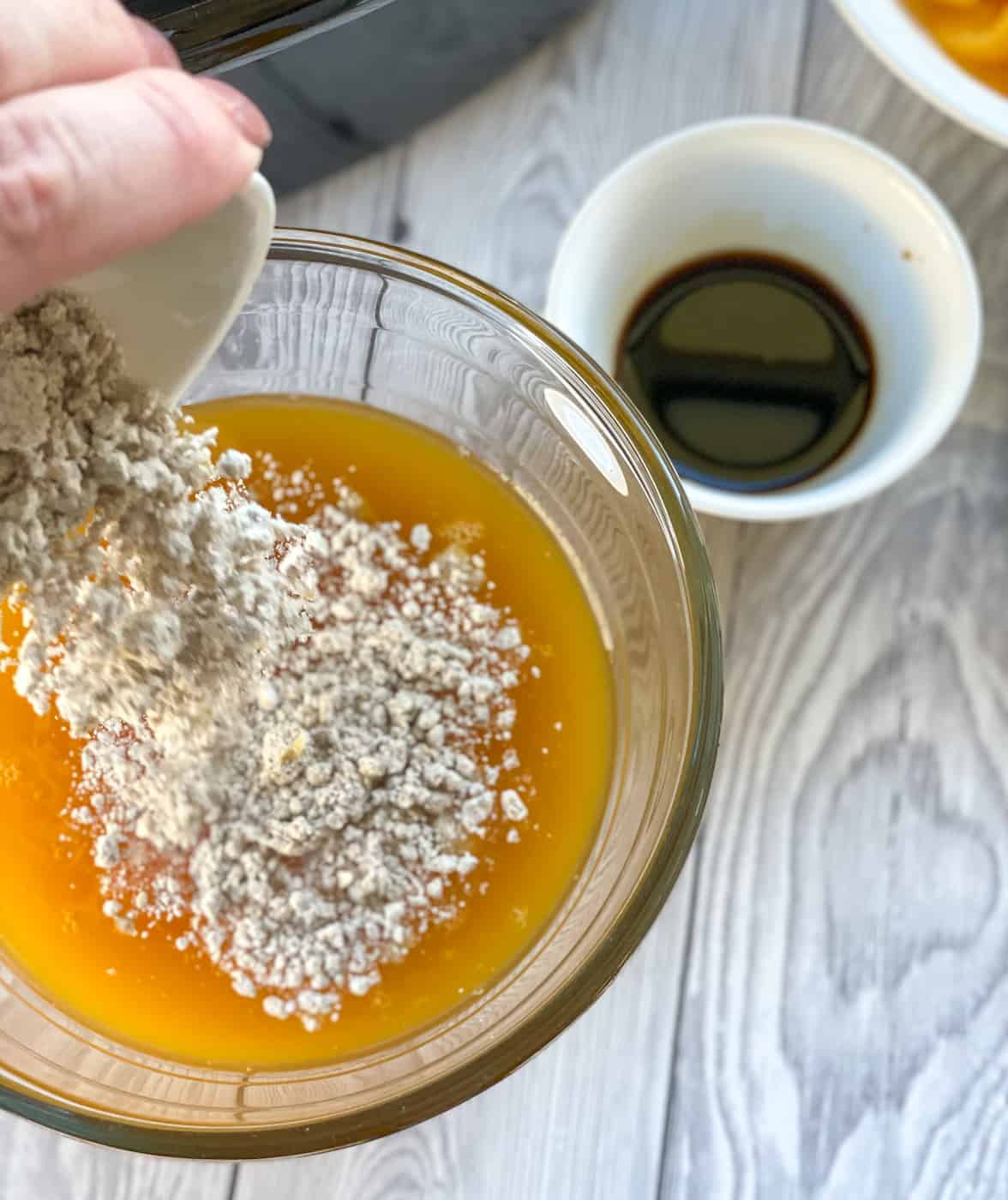 Canned halved apricots are the fruit of choice! They are just softer and nicer than fresh, don't ask me why! You can absolutely use fresh if you prefer. They are slow cooked so will cook down beautifully.
So to make this recipe it is very much a dump in the slow cooker and cook kind of recipe, so perfect for popping on in the morning and having ready for you after a long winters day.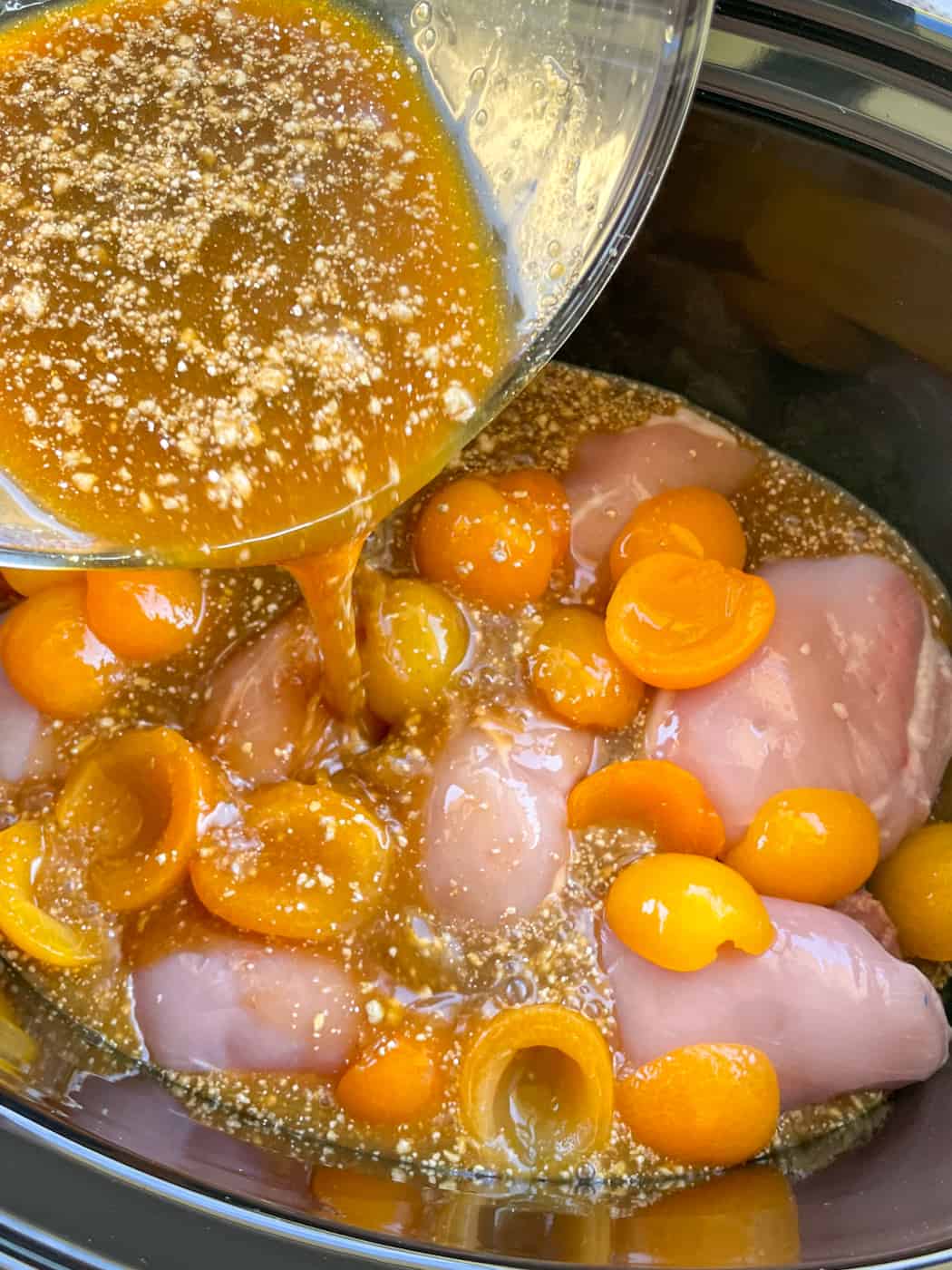 I like to use trimmed skinless boneless chicken thighs as they are a lovely tender cut of meat, but you can absolutely use chicken breasts, halve them first if they are particularly large.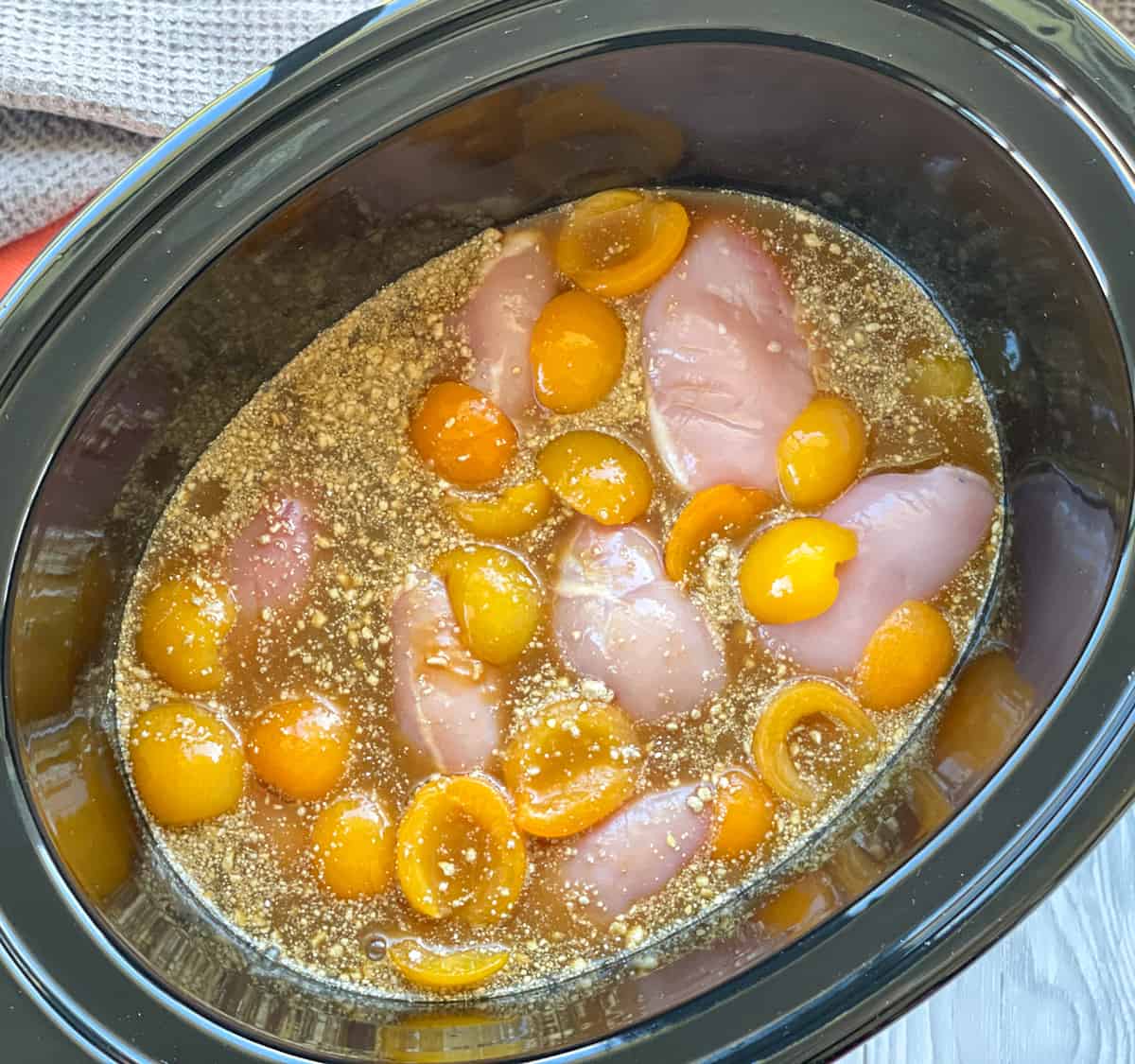 You can cook this on low for 8 hours or on high for 4 hours depending on the time you have available. If once it has cooked you would like the sauce a little thicker then add a bit of cornflour to the mix to thicken.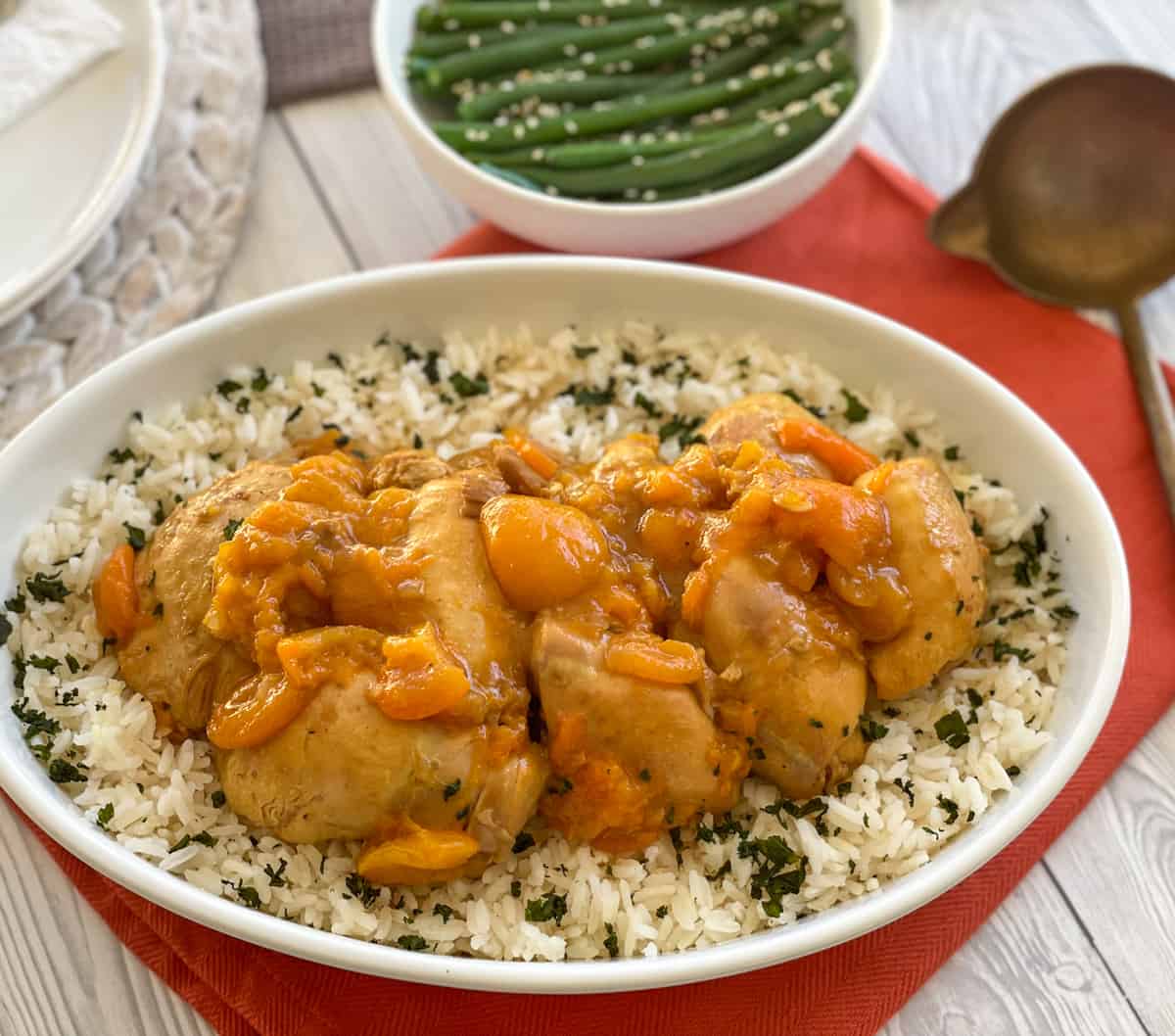 I like to serve it over rice and you can have veges on the side.
So onto the recipe, I hope you love this one as much as I do
This is so easy and delicious, I cannot wait to hear what you think of it, be sure to let me know in the comments below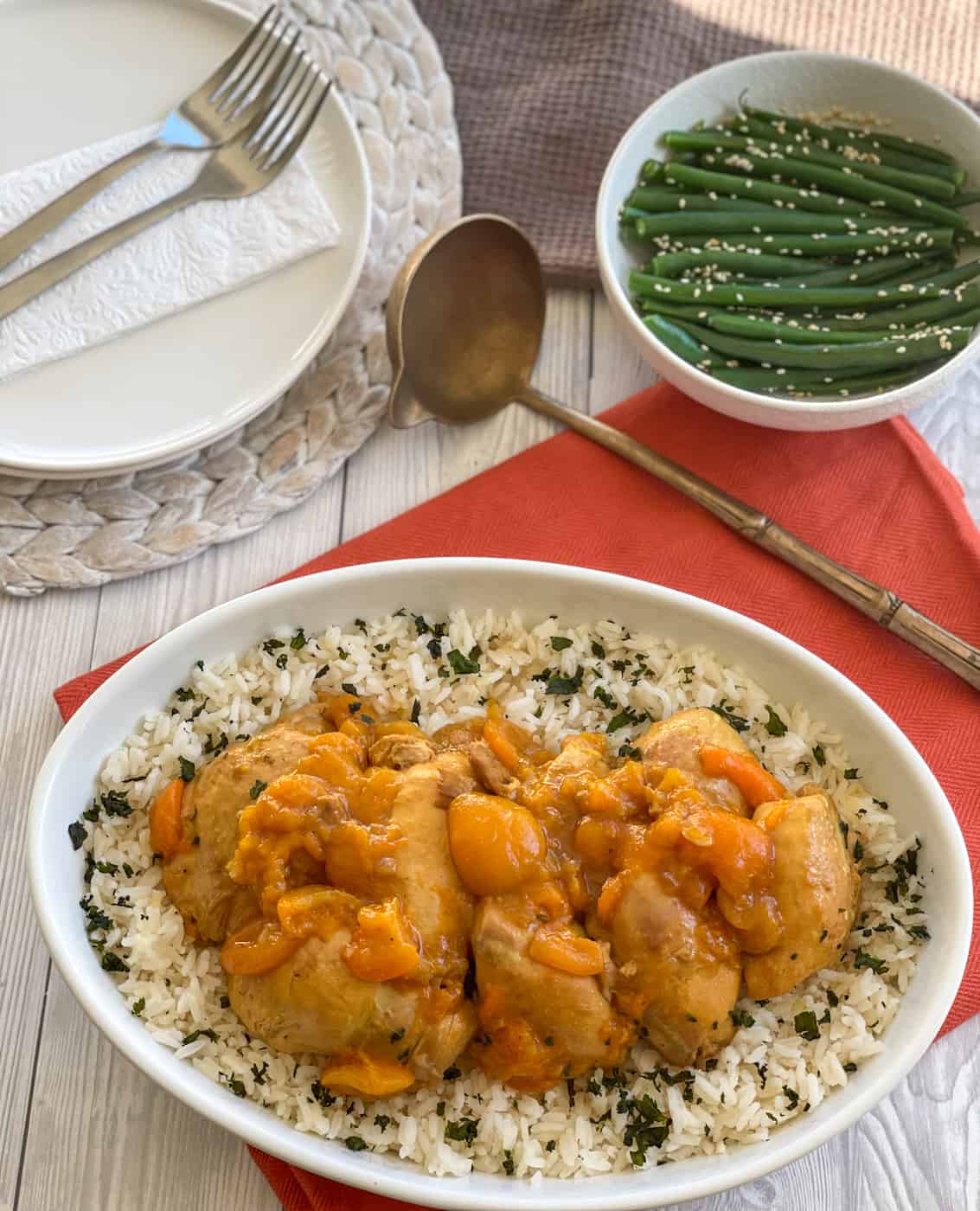 Thank you so much for stopping by to check out my latest recipes on my blog. If you are not already be sure to follow me on Facebook or Instagram for more deliciousness, and you can register your email in the subscription box below to receive all my recipes as I publish them.
Happy Cooking!
Anna
PS if you love slow cooker chicken recipes check out this one! Slow Cooker BBQ Pulled Chicken
Pin it! Pinterest