A lovely winter warming slow cooker meal of Lamb Shanks in Red Wine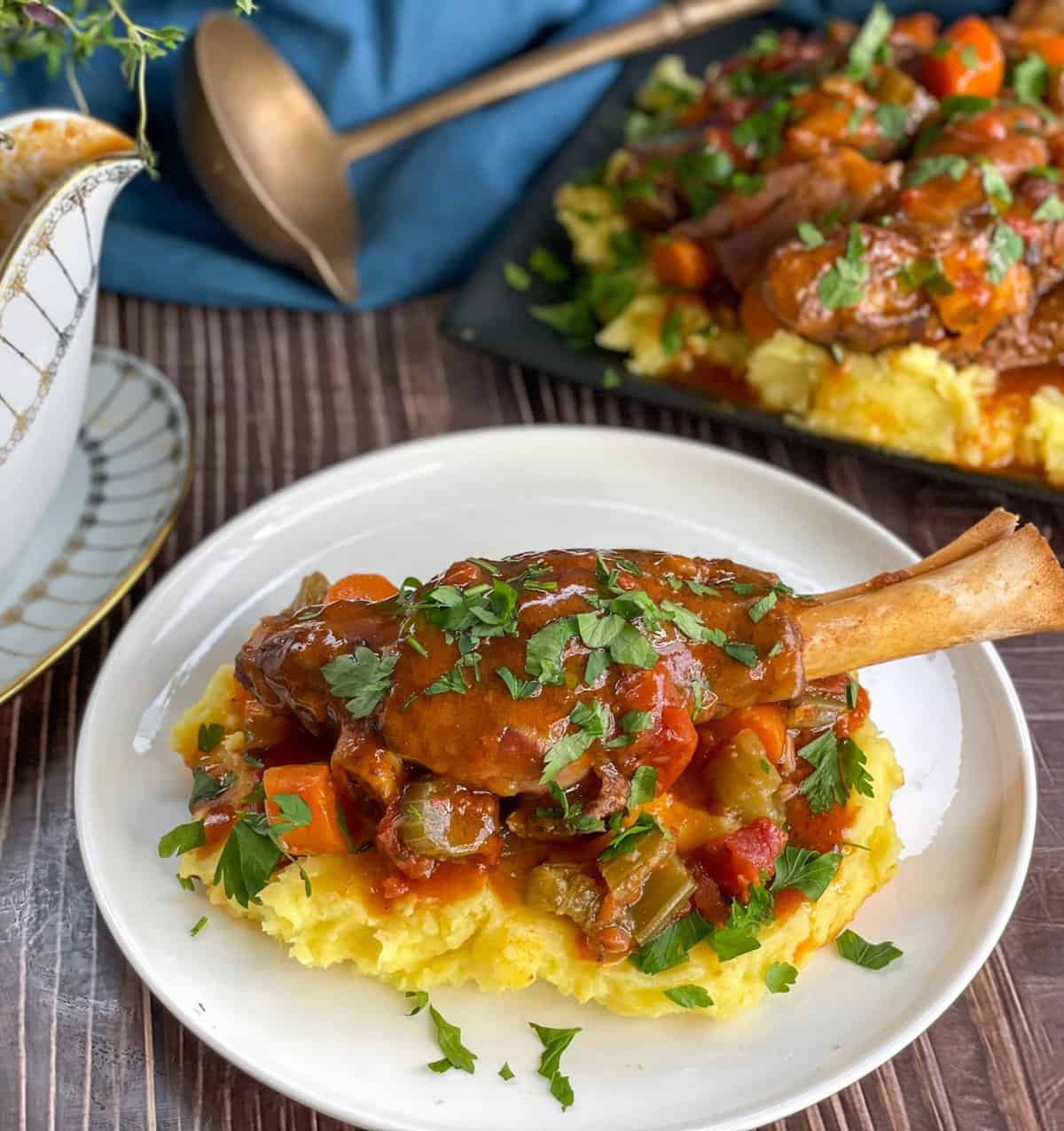 The ingredients for this recipe have been provided by Countdown Supermarkets as Brand Ambassador, all opinions are my own
There is something so luxurious about slow cooked lamb, it is truly such a treat. Melt in the mouth lamb, so tender and falling off the bone. Lamb is definitely a luxury cut of meat, but if you have the chance to cook with it I hope you give this recipe a try.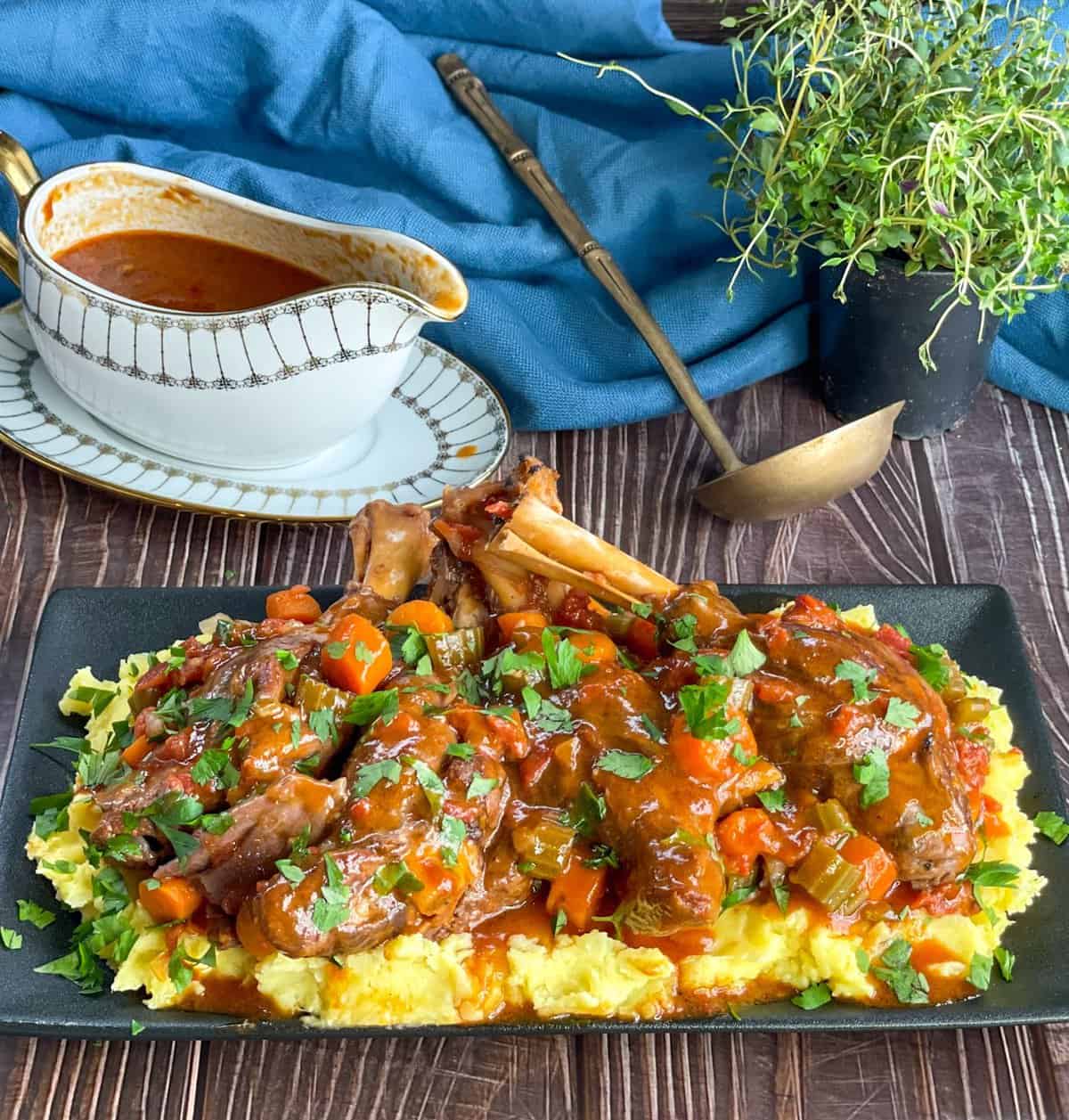 There are so many variations of this recipe available, I tend to throw in things I believe will complement each other in taste and provide some useful techniques to elevate the whole dish.
This recipe uses red wine, when cooking with wine the alcohol cooks off so you are simply left with the flavour so this is still a family friendly meal. Any rich full bodied red wine will do, like a merlot, cabaret sauvignon or shiraz, today I used a pinot noir as that is what we had on hand! No need for it to be an expensive wine, but one that is tasty.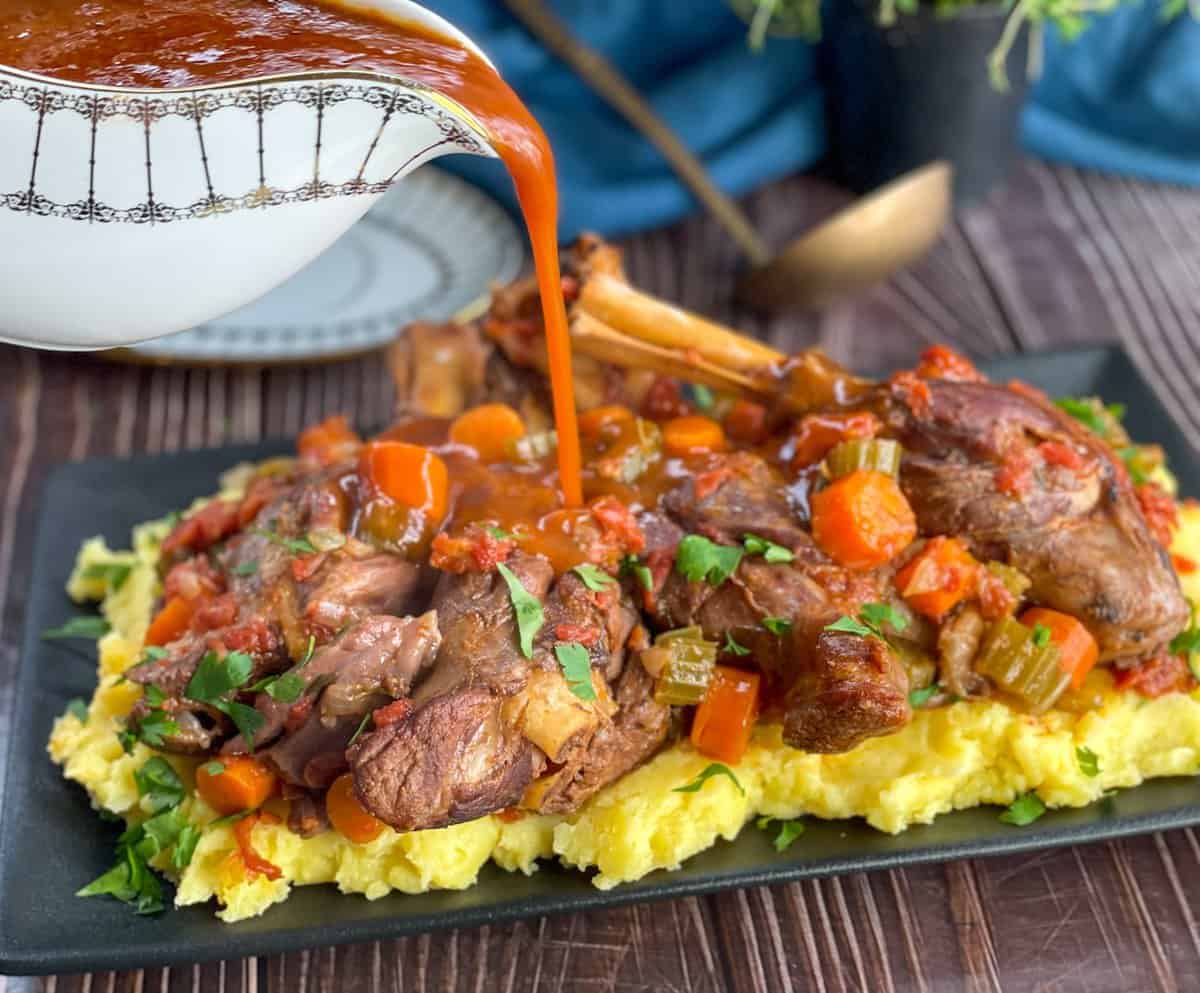 If you prefer not to use wine, you can substitute extra stock and stock cubes to enhance the flavours.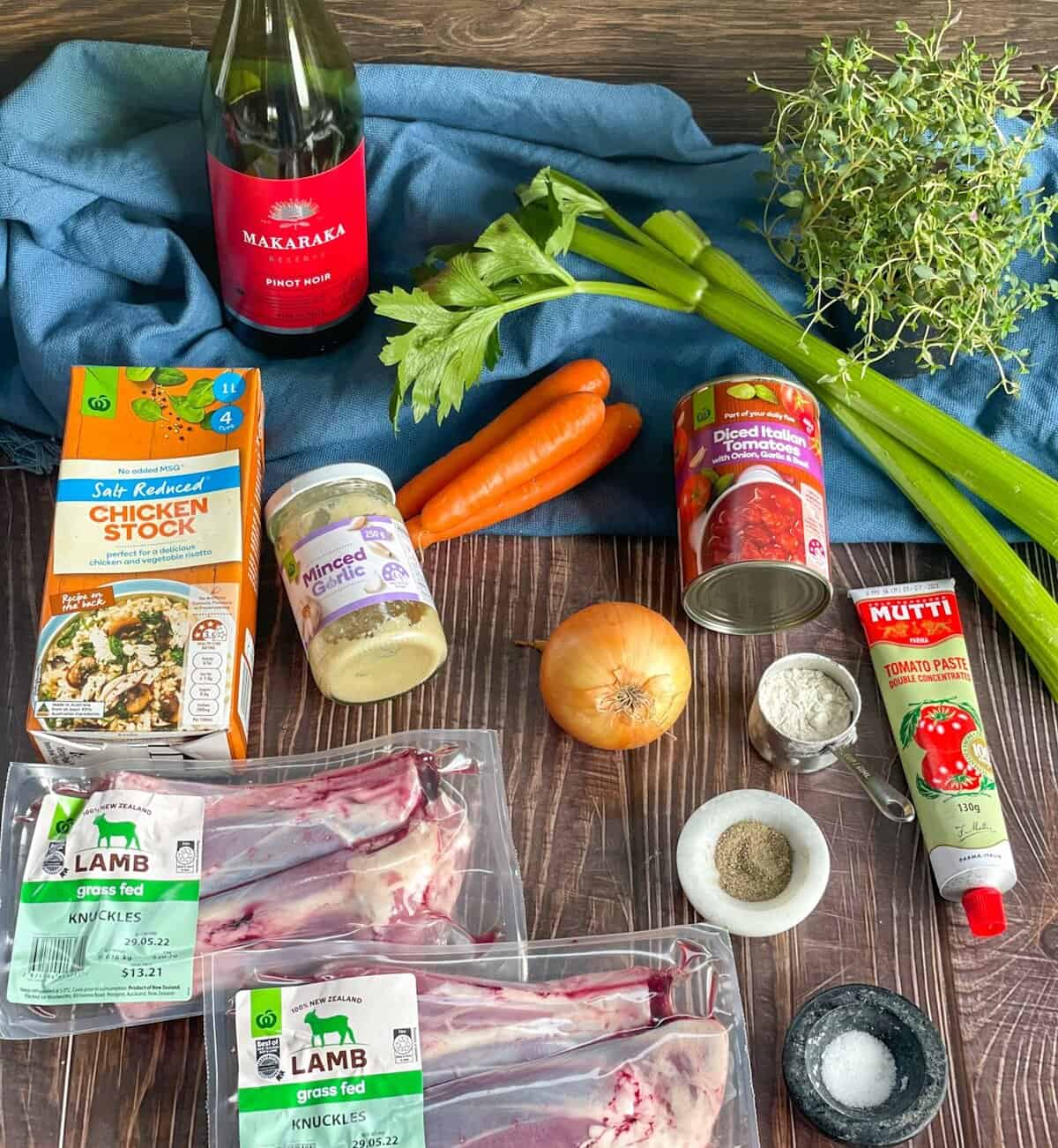 The ingredients you will need are as follows
Lamb Shanks (or Lamb Knuckles)

Oil

Salt & Pepper

Onion

Garlic

Flour

Tomato Paste

Carrots

Celery

Red Wine

Chicken Stock

Tinned Tomatoes

Thyme

Cornflour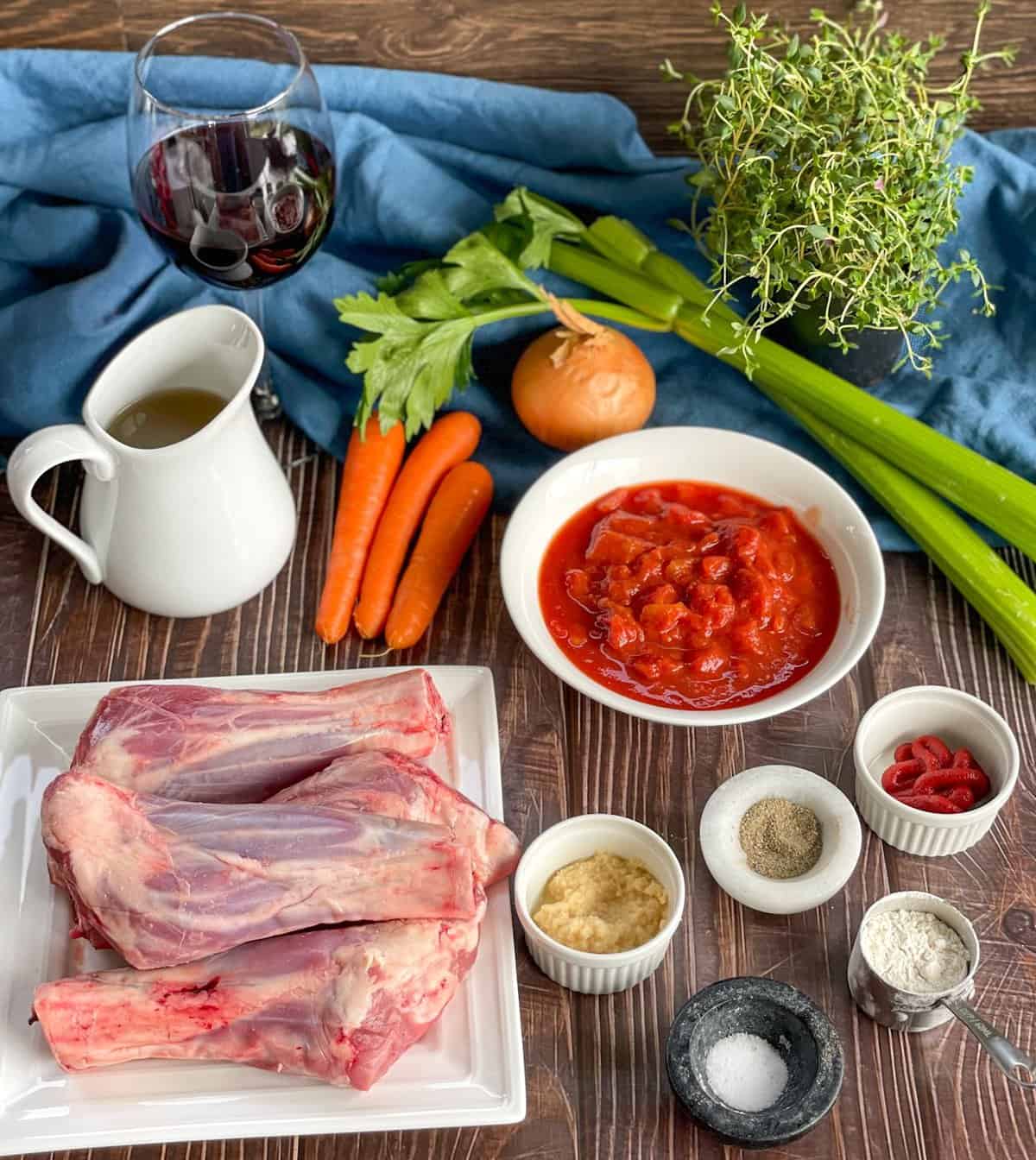 I have a few tips for you to ensure that your lamb shanks are cooked to perfection, this is for both the slow cooker and a pressure cooker (Multi pot or Instant Pot) if you prefer to use that.
There is a little prep at the start and end of this recipe. Unlike many slow cooker recipes, the key to getting great flavour is to prep the dish well at the beginning and then again take some time before serving to make something truly special.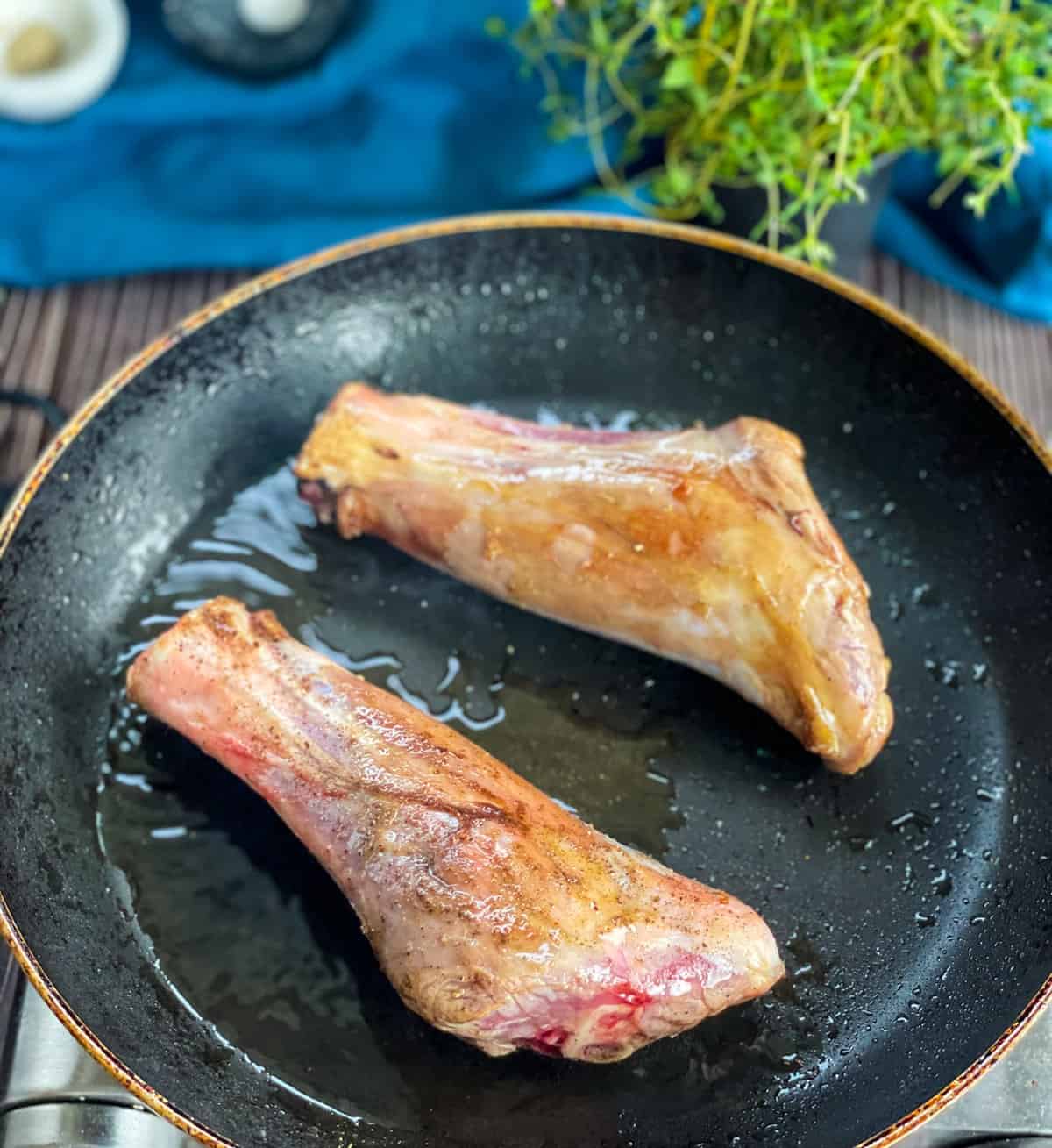 The first step is to prepare the lamb shanks, or knuckles, they need to be trimmed as well as you can of the visible fat. For maximum flavour it is best to sear the lamb shanks on all sides before placing them in the slow cooker – season well with salt and pepper and pan fry.
Some people like to cook this dish the day before, the reason being they can skim the fat from the top after it cools. If you do this reheat it until it is piping hot again.


In the same pan you will want to sweat off the onion and garlic, then add the carrot and celery to begin to soften them briefly. I then stir through some flour and tomato paste then use the red wine to deglaze the pan, creating a simmering flavourful stock to add to the lamb shanks.


For extra flavour I use chicken stock and tinned tomatoes. I know some recipes call for all red wine, but I like this version for something different.
You want to cover the lamb shanks in the liquids, so ensure you press down the shanks if needed into the liquid before cooking.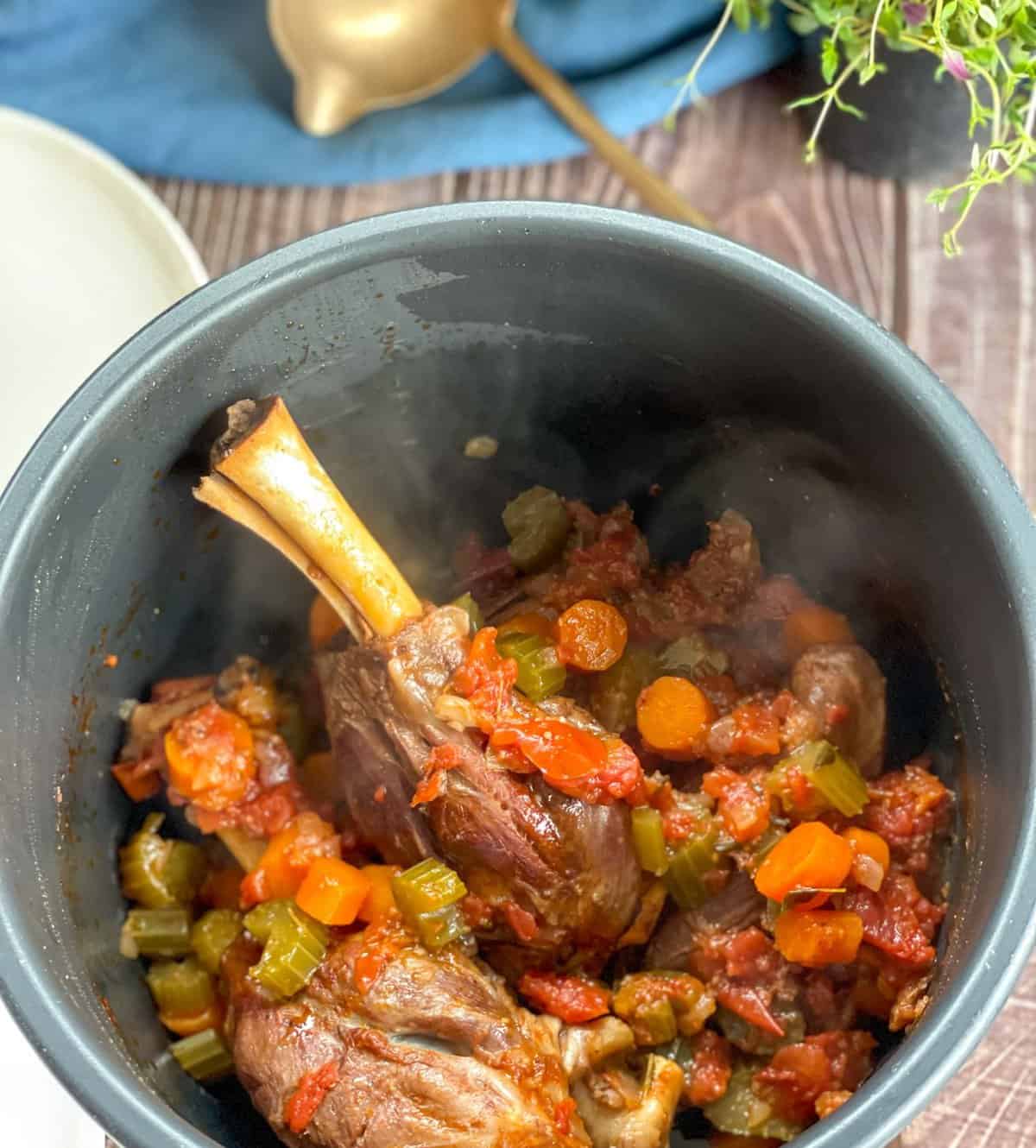 Ideally you want to cook the lamb shanks long and on low for around 8 hours, however they are beautiful done in the multi cooker (pressure cooked) for 60 minutes, plus heating and slow release time.
The final step after cooking is to carefully remove the lamb from the slow cooker, then drain the liquids through a sieve. This separates the vegetables from the sauce.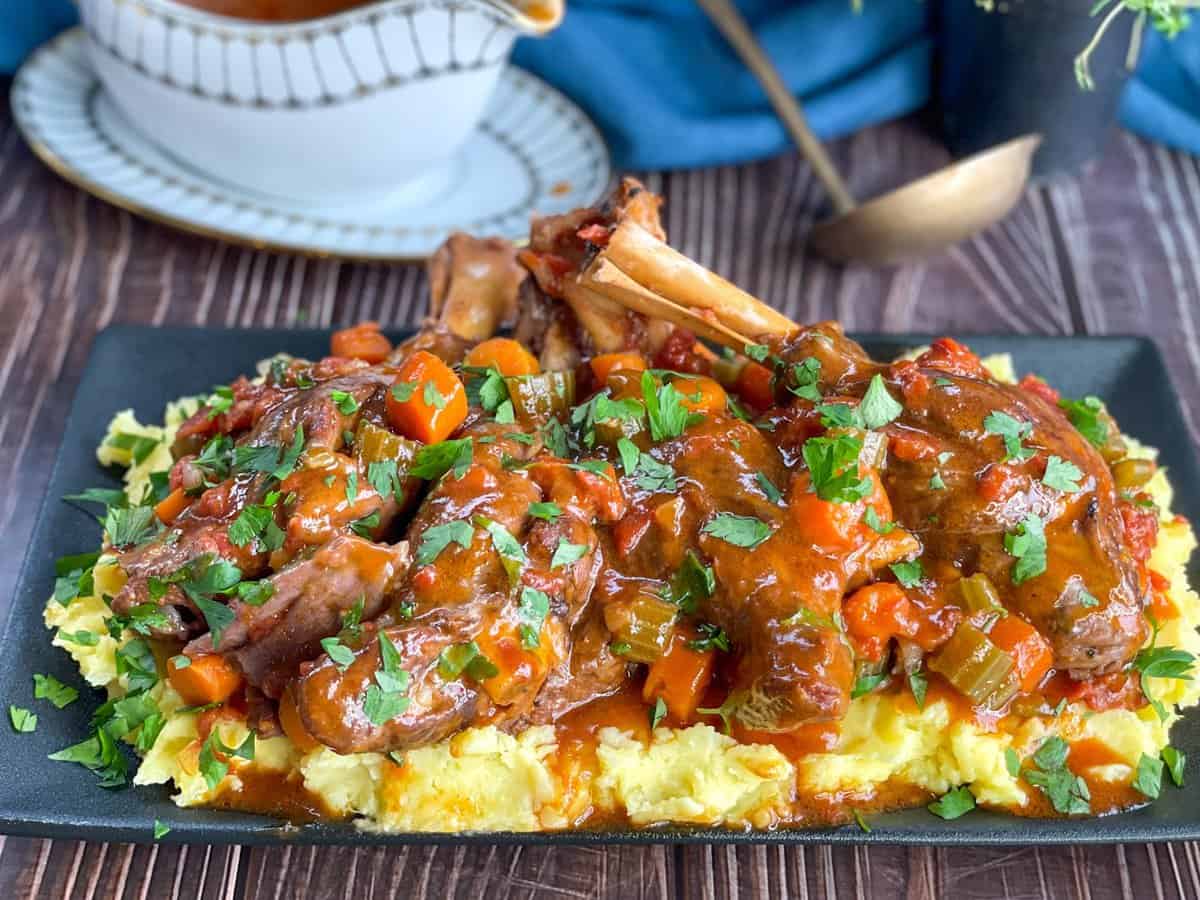 The sauce at this stage is quite thin, you will want to pour this into a frying pan, add cornflour and reduce the liquids by 2/3rds over a rolling boil. This thickens the sauce and enhances all the lovely flavours. I do this while my potatoes cook as we love to serve them with mashed potatoes.
If you love slow cooker recipes, be sure to check out my other website, dedicated to just that! Just Slow Cooker Recipes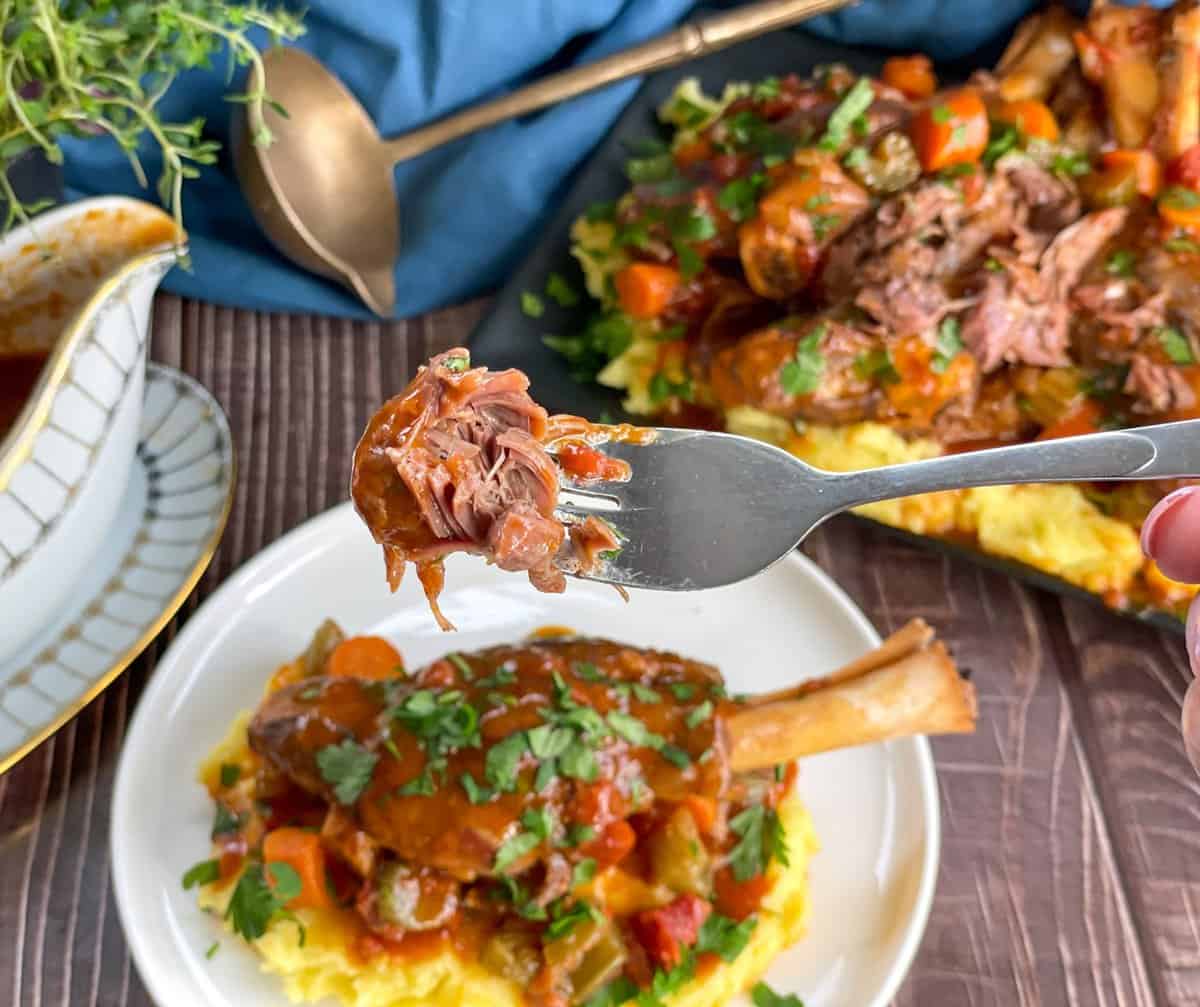 So onto my recipe for Slow Cooker Lamb Shanks in a Red Wine Sauce.
I hope you love this special recipe! Be sure to let me know in the comments below what you think of it!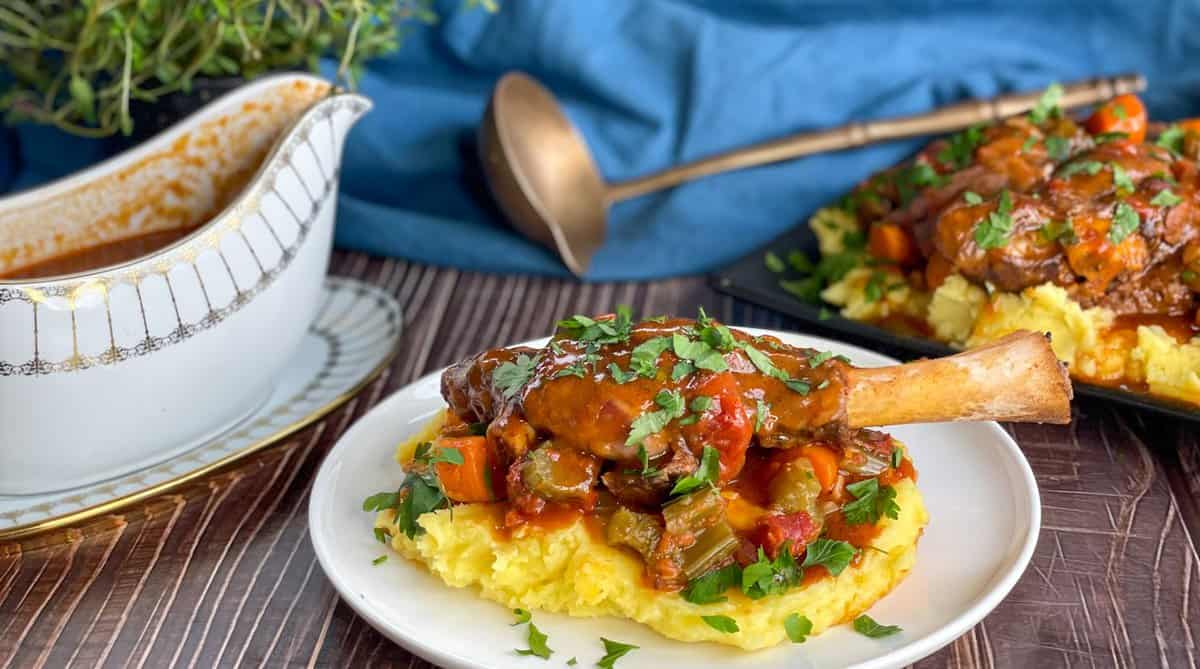 Thank you so much for stopping by to check out my latest recipes on my blog. If you are not already be sure to follow me on Facebook or Instagram for more deliciousness, and you can register your email in the subscription box below to receive all my recipes as I publish them.
Happy Cooking!
Anna
PS If you are looking for another lamb dish – try these Beef & Lamb Koftas!
Pin it! Pinterest