A lovely dinner option for cold winters evenings, this Chilli Con Carne Potato Top Pie is simple and delicious.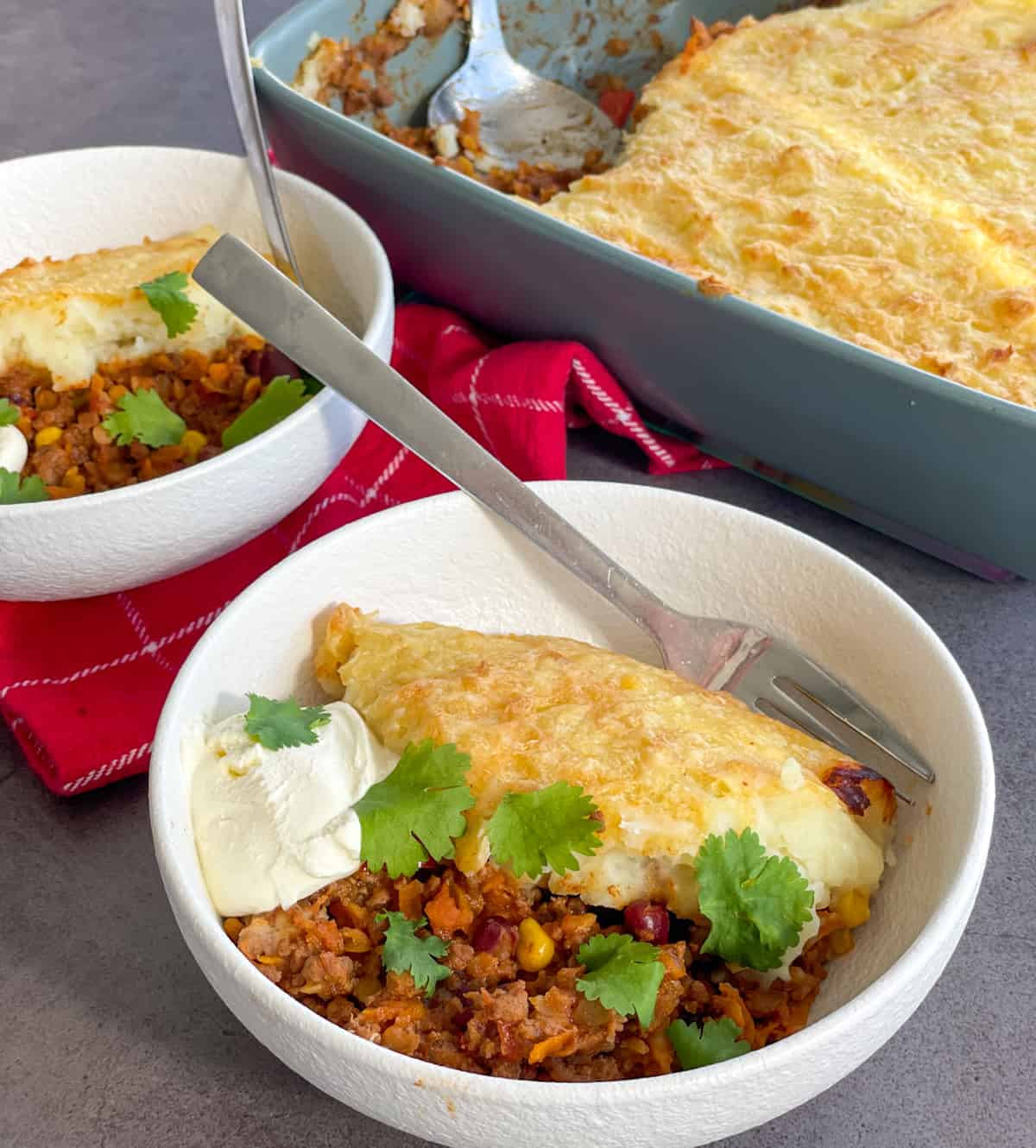 This recipe has been sponsored by Countdown Supermarkets, where all the ingredients are available, all opinions are my own
I love the flavours of Chilli Con Carne, so warm and comforting. I usually make it in a big pot and serve it over rice or in burritos. However I wanted to make a different version here today.
This recipe still has all the flavours you love but it has much less liquid and is created into a full meal with the inclusion of mashed potato as the topping.
I am working with Countdown Supermarkets to bring you this recipe. They wanted me to share ways that I create family meals by stretching ingredients and working with common ingredients we often have on hand.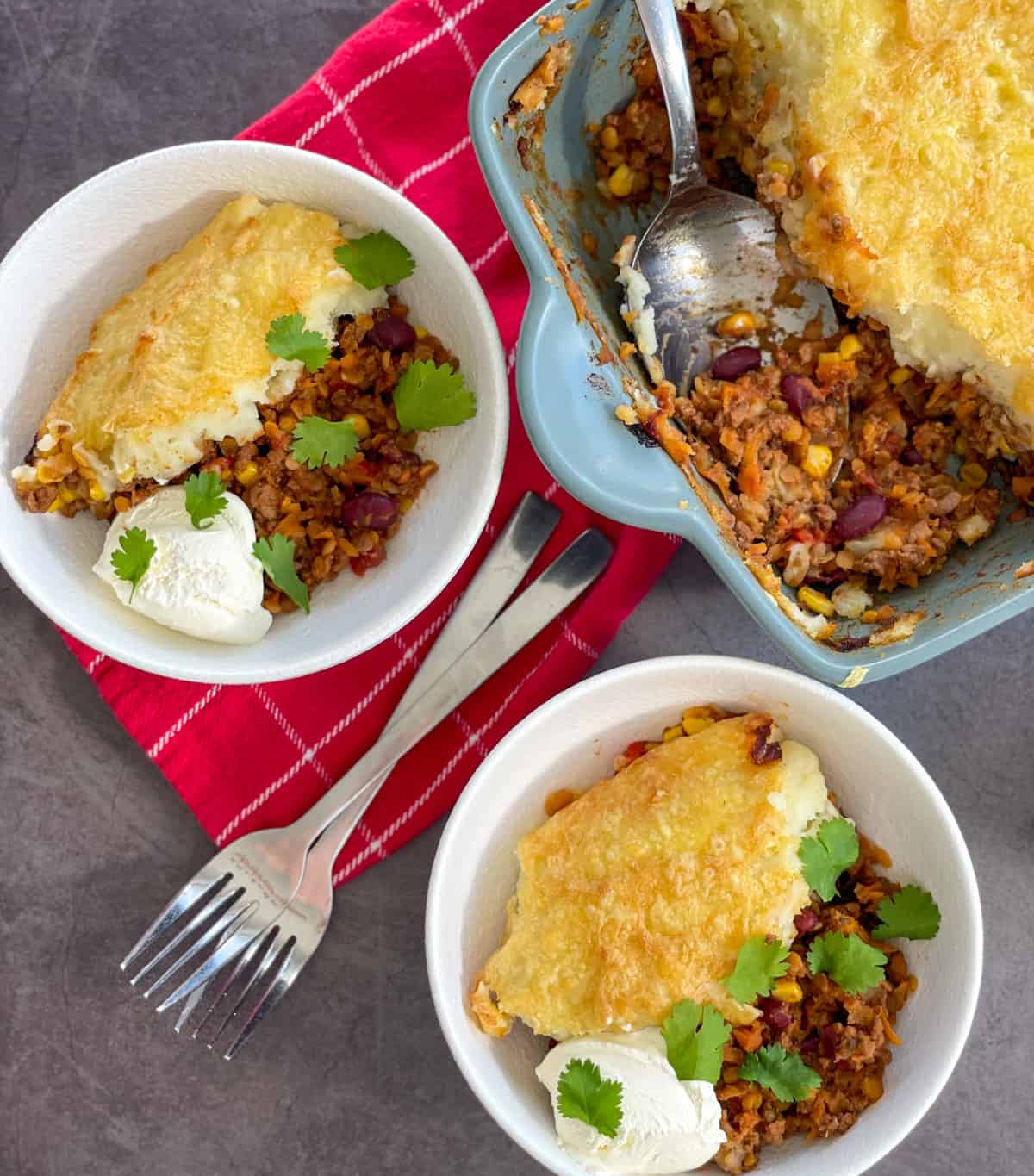 I asked my Instagram audience what they have usually in their pantry and freezer for meals and it was so interesting to see that the answers were all really common ingredients I use too. One of the common meats was mince, and the pantry staples were simple too.
For me what I have on hand in the pantry really does not change much, I like to have common ingredients that I can use in a range of recipes depending on what meat I want to use as the recipe base. So I always have stock, canned tomatoes, herbs, spices and vegetables that I can add to almost any meal.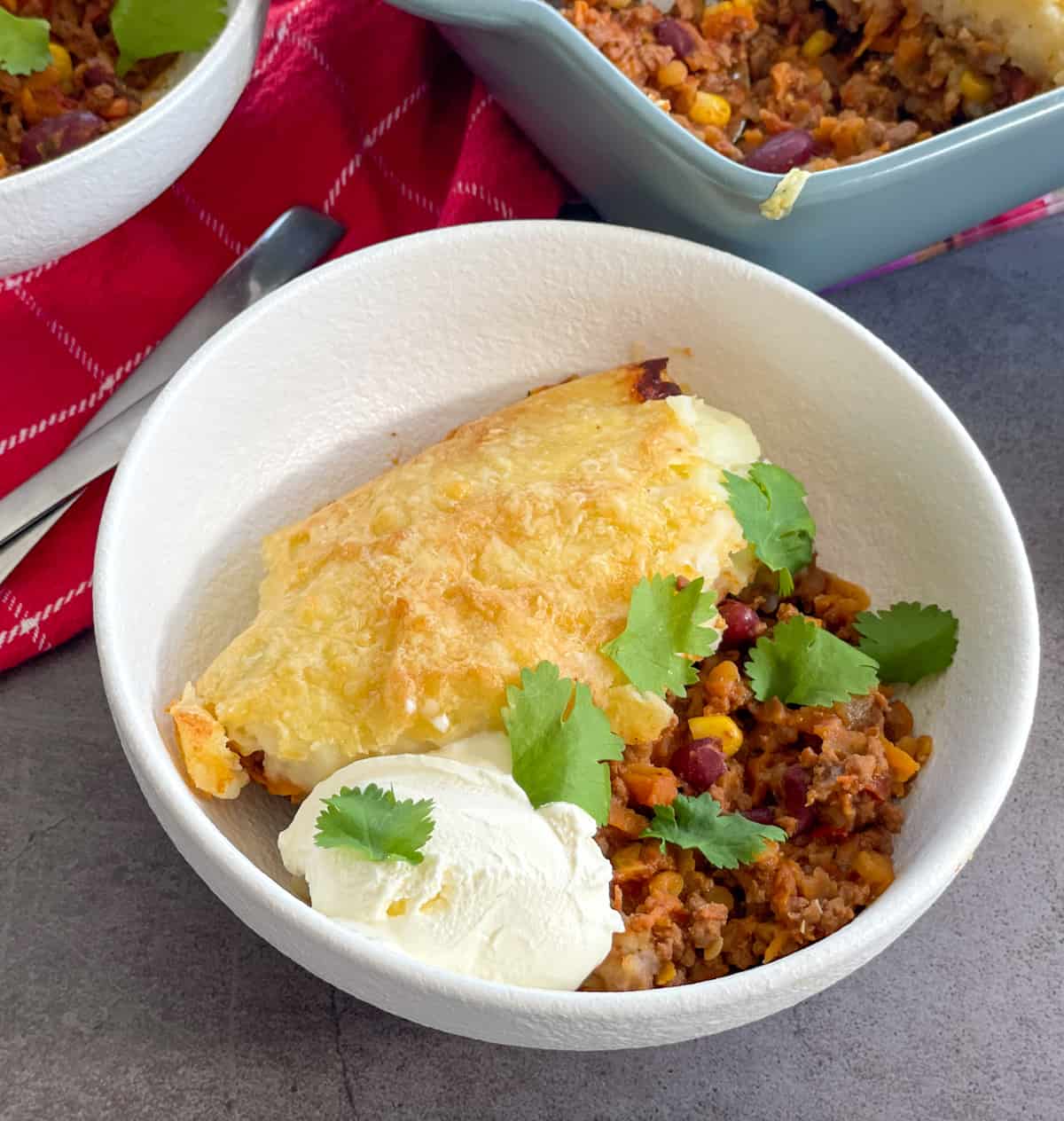 The last thing I want is to have ingredients that I will only use once! When we talk of value, we often thing of the total $ amount of the meal, this is important, but also important is no waste. That means only buying items you know you are going to use in the coming months.
The total cost of this meal comes to $21.27, or around $3.50 a head. Which sounds great, but of course the actual cost is more as you will buy a whole bag of carrots, box of stock, full spices and herbs, and a block of cheese.
So the key is to make sure you plan out your meals to include these ingredients over and over again, rather than one off ingredients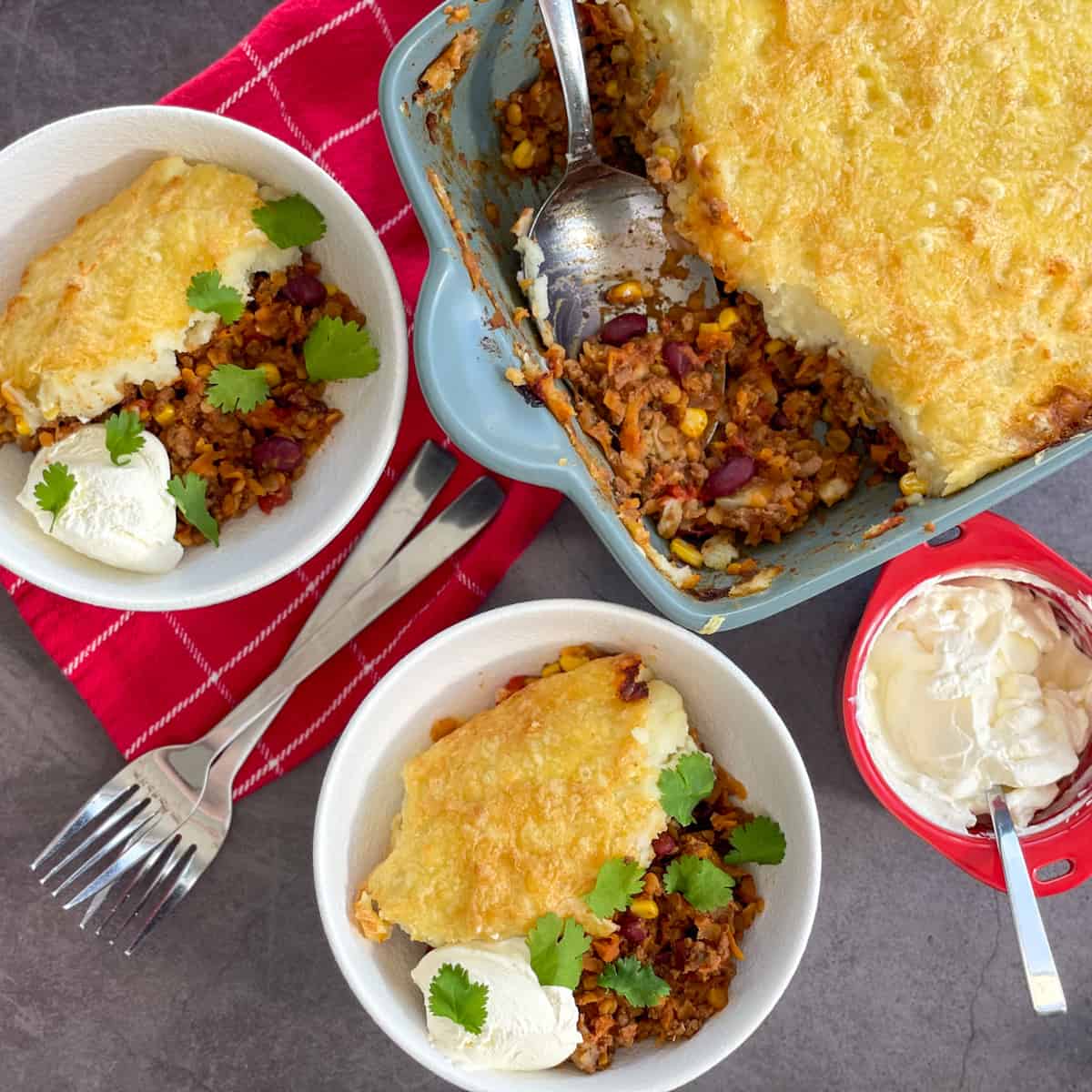 I also like ways to bulk out meals so that they go further, we are a family of 5 and with our kids in their teen years it often feels like we are serving 4 adults now! So I am delighted to share a few ways we make our meals delicious but to stretch further. I hope you find this post useful in that regard and in how to sneak in extra veges too.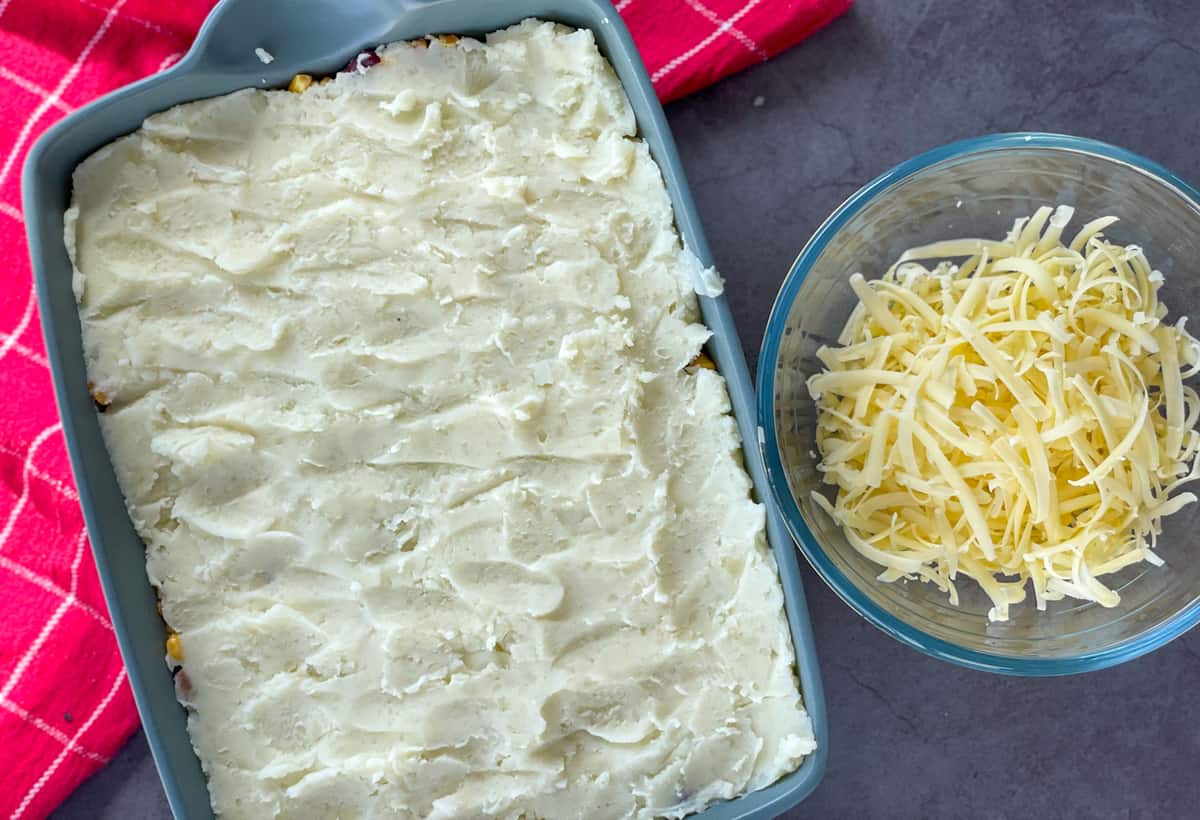 The ingredients might seem like quite the list here – especially when we are talking about value, however these are ingredients that you will use across a wide range of meals, so I like to grab one or two of these when they are on special, or the Countdown own brand products to build up my supplies.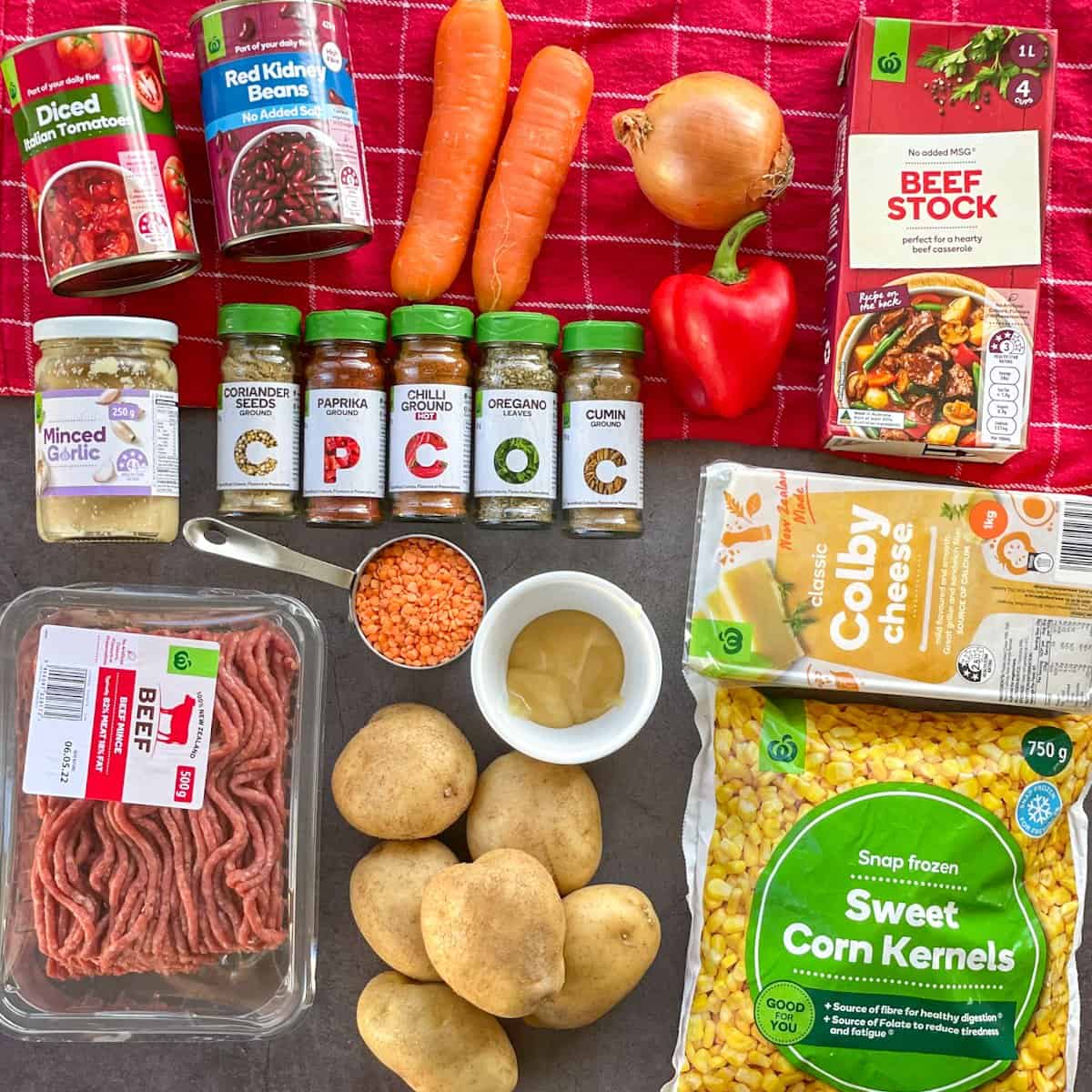 For this recipe you will need:
Beef Mince

Onion

Garlic

Beef Stock

Red Lentils

Crushed Tomatoes

Carrots

Capsicum

Honey

Kidney Beans

Frozen Corn

Paprika

Cumin

Coriander

Oregano

Chilli Powder

Salt & Pepper

Potatoes

Butter

Milk

Cheese
If you were to make this as just a chilli con carne you would simply increase the canned tomatoes to 2 cans, otherwise keep it as is!


The method is lovely and simple and your house will smell amazing. You will see I have added red lentils to this recipe. I use these in quite a few recipes as they really do bulk out a recipe and they are good for you! Try them in stews and curry's.
They are really reasonably priced and a bag will be enough for several meals as you only need half a cup or so per recipe but it makes a difference to the end result.


Usually 500 grams of mince would not be enough for us, but in this case with these additional ingredients it really can go a long way! This pie can easily feed 6.
The way to make a lovely Chilli Con Carne is to build the flavours then let those flavours infuse together for a long time. You will need a large frying pan for this one as we really add the ingredients!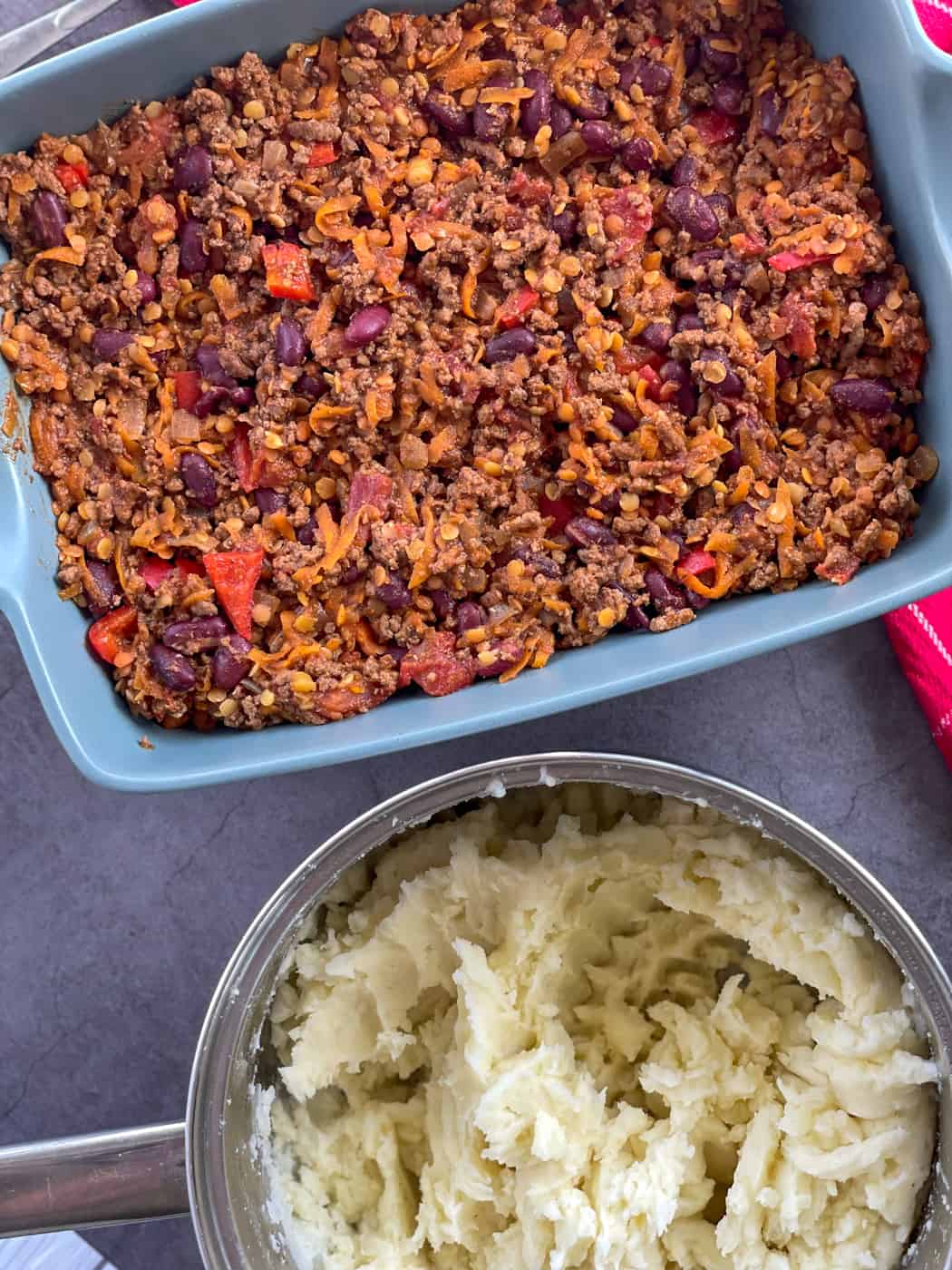 The heat is up to you, you can do as little as half a teaspoon of chilli, which is what my family likes, we use hot chilli powder, or you can increase as per your taste!
The mix of ingredients is what is often referred to as a "Chilli Spice Mix", some countries you will find when they refer to chilli mix they mean all of these ingredients so it pays to check before adding it.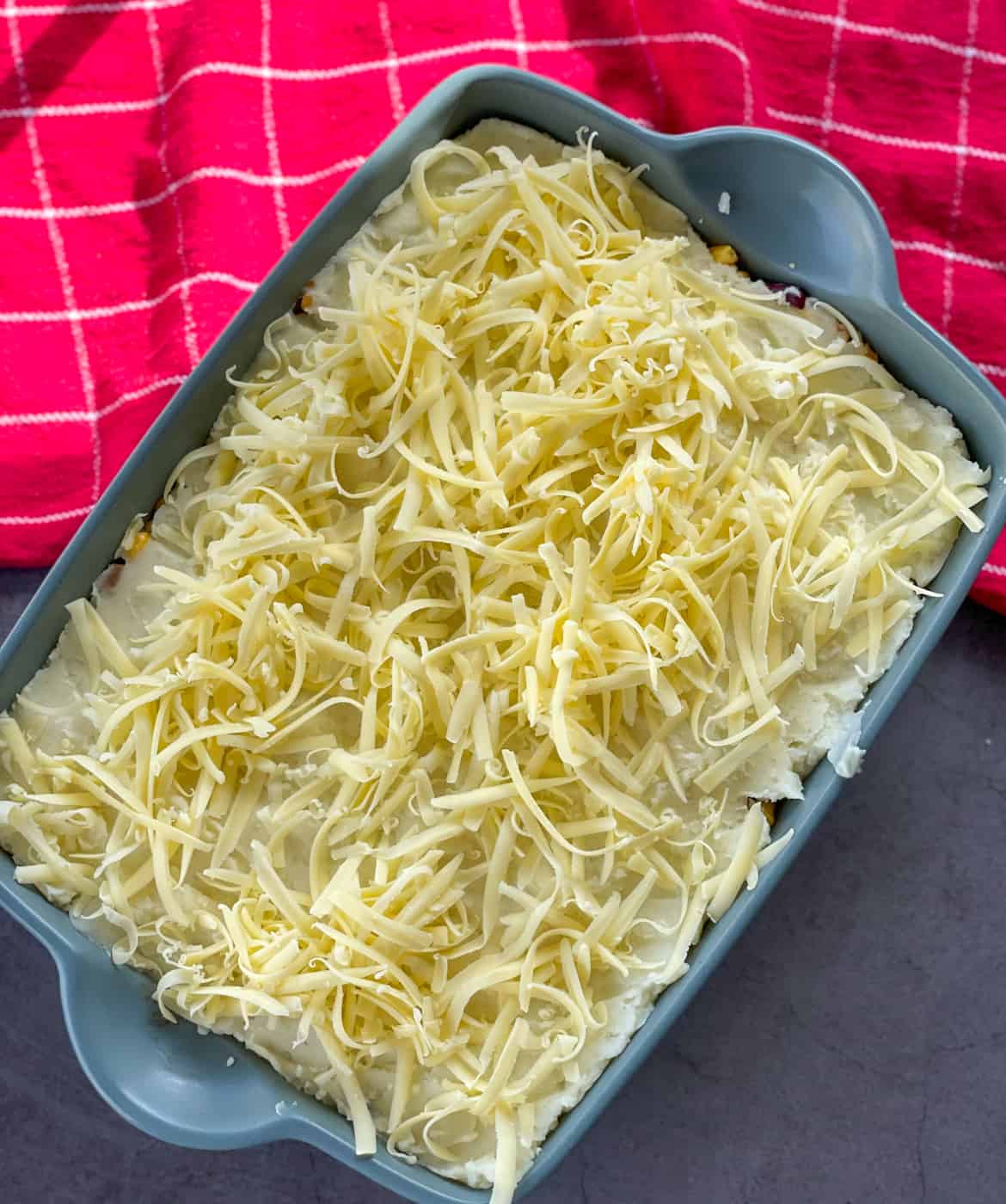 I hope you love this recipe, it is warm chilli topped with a lovely mashed potato and a sprinkling of cheese. Baked in the oven and served on a cold winter evening, it will be a hit!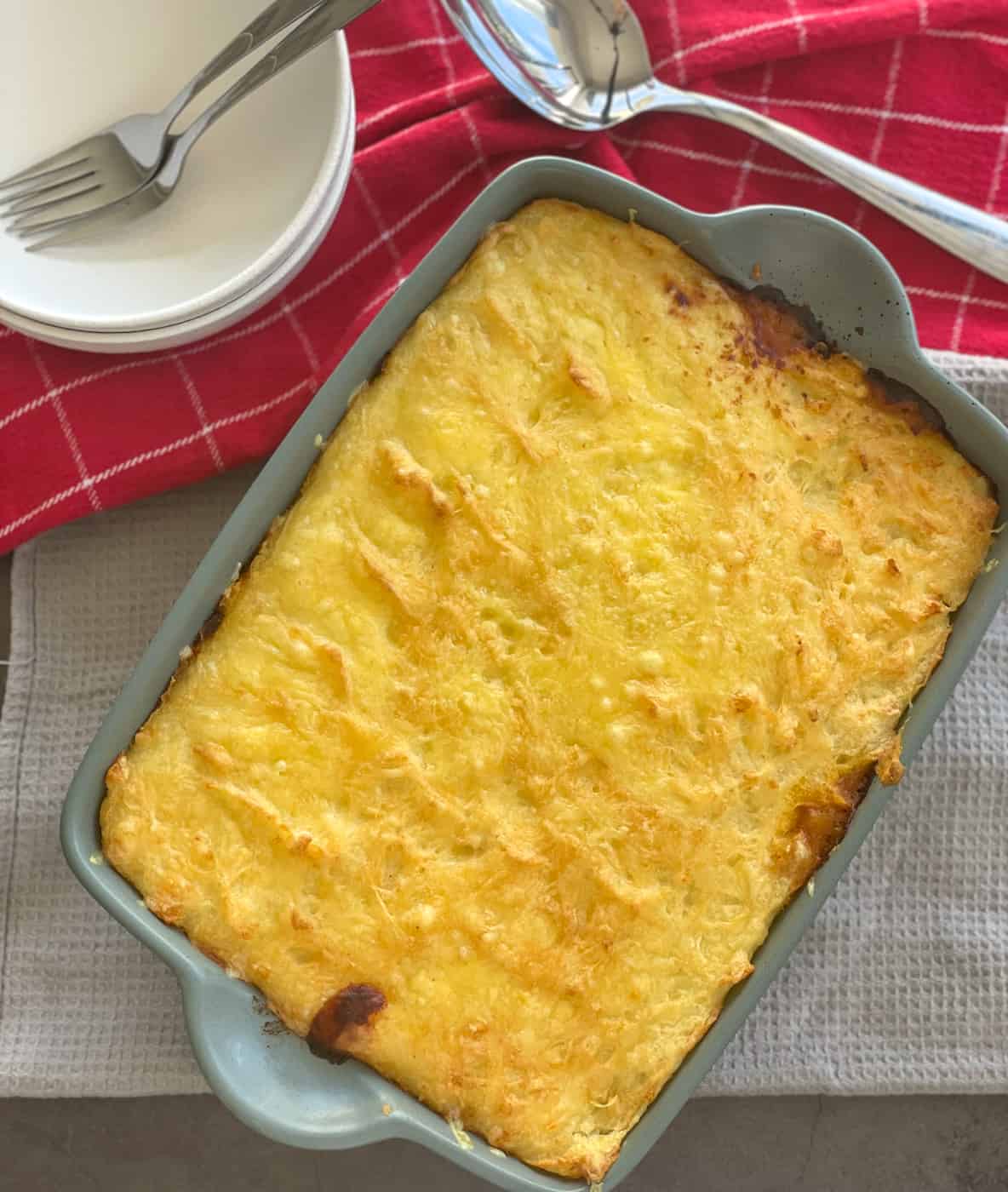 Onto my version of Chilli Con Carne Potato Top Pie
I so look forward to hearing what you think of this one, be sure to let me know in the comments down below.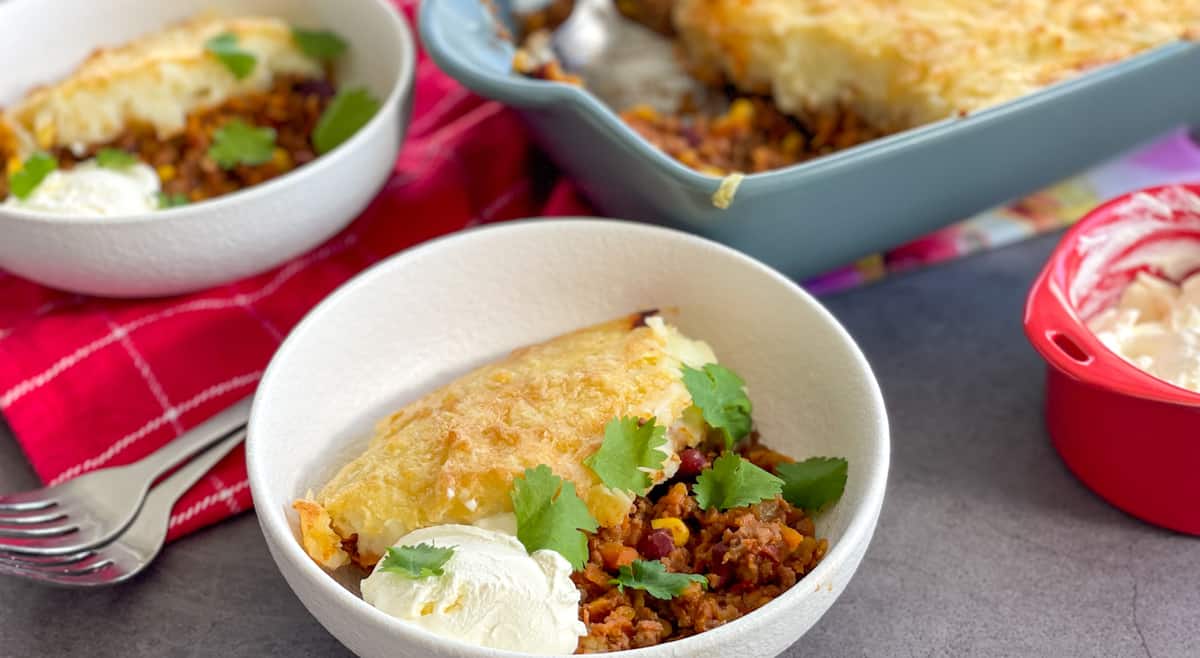 Thank you so much for stopping by to check out my latest recipes on my blog. If you are not already be sure to follow me on Facebook or Instagram for more deliciousness, and you can register your email in the subscription box below to receive all my recipes as I publish them.
Happy Cooking!
Anna
Pin it! Pinterest