A delicious classic recipe from my Mum for Blueberry Muffins.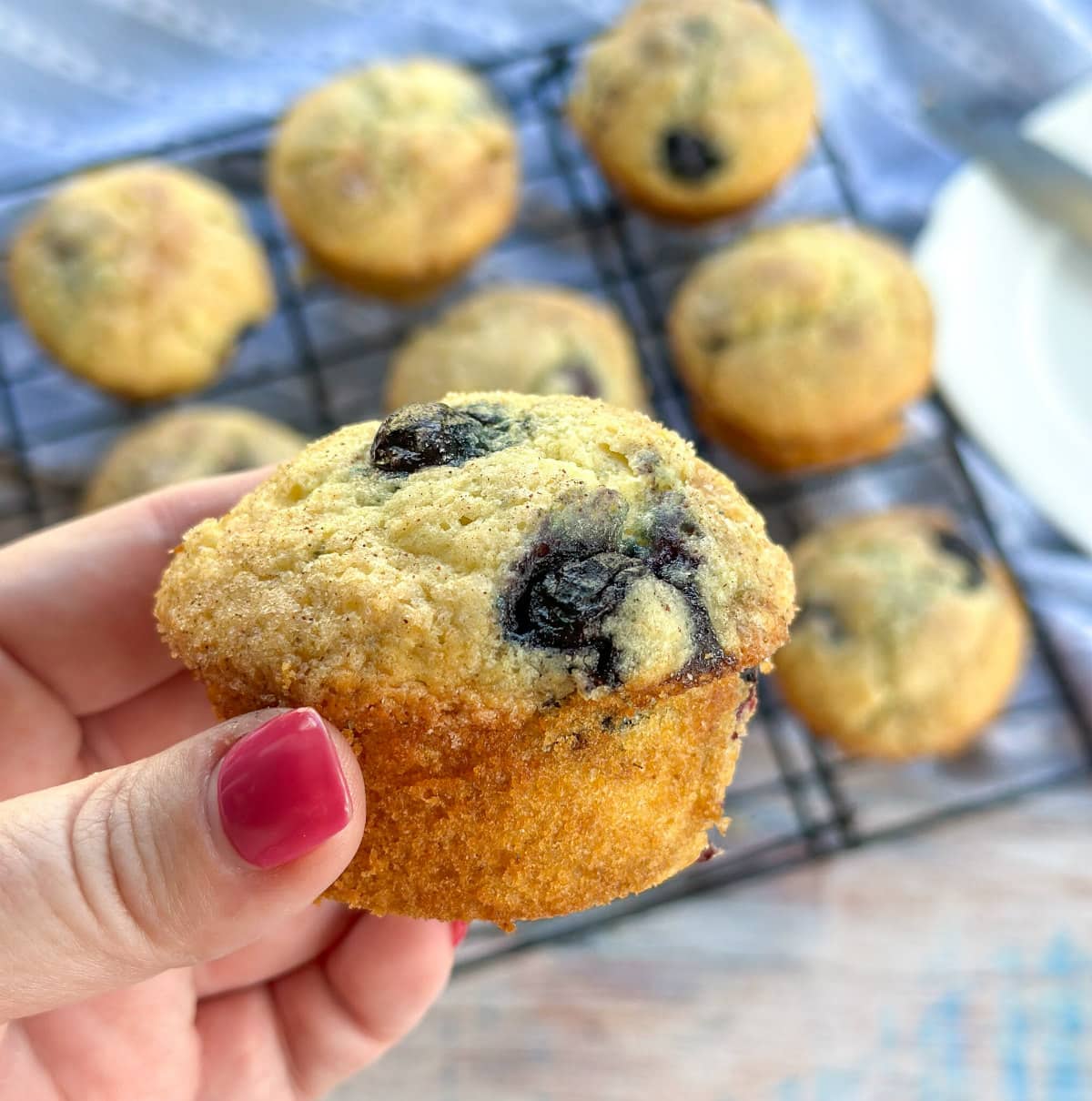 The ingredients for this recipe have been supplied by Countdown Supermarkets as Brand Ambassador, all opinions are my own.
When asked how I come up with what recipes to share I can safely say I don't think I will ever run out! I still have loads of hand written recipes I have been given over the years to work through.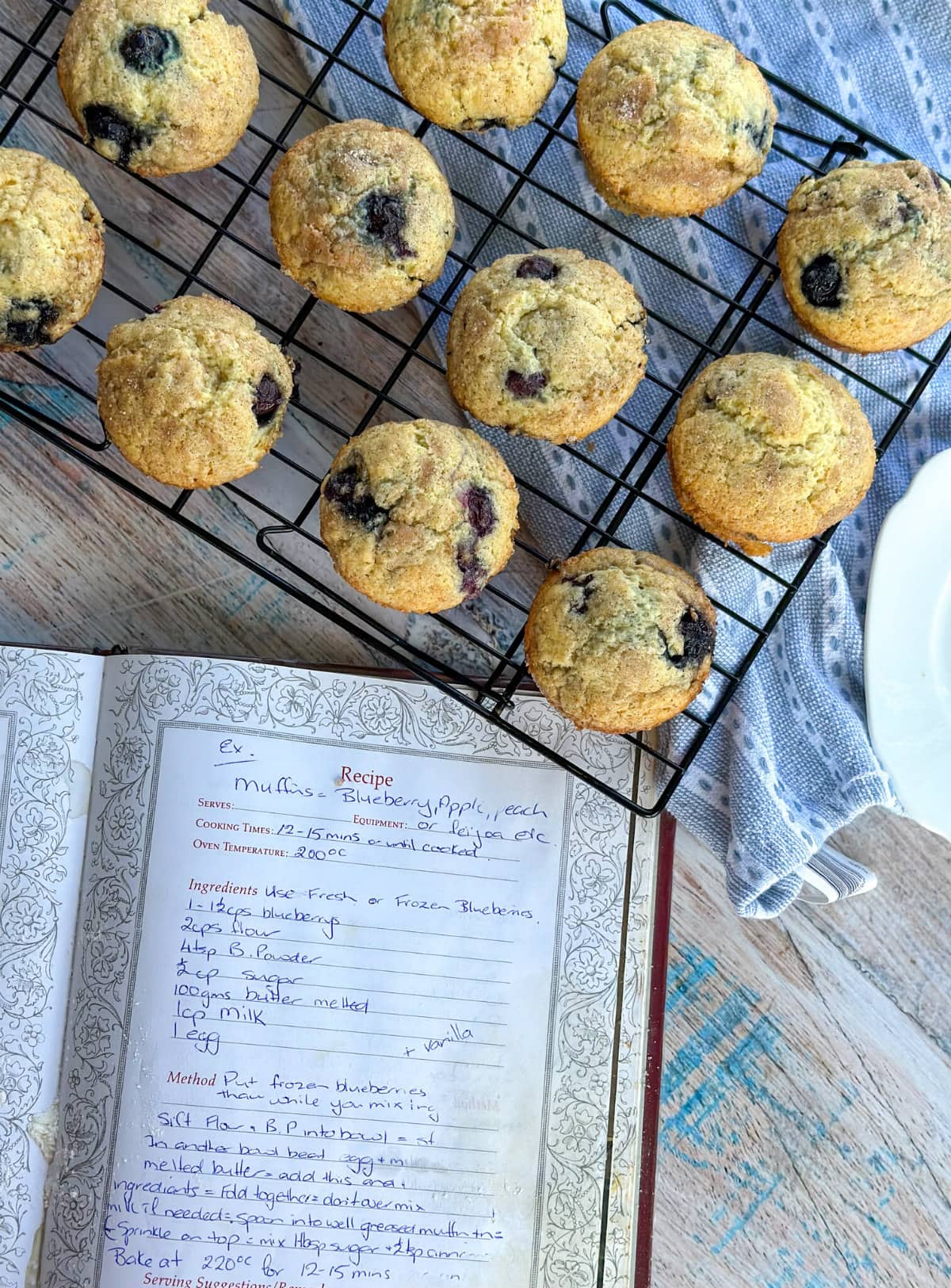 I am sure they are not originals and have been handwritten out from somewhere as she knows they work!
This recipe I must have been given over 20 years ago by my lovely Mum, for her Blueberry Muffins, she also suggests it is lovely with other fruits such as apple, peach or feijoa so I am going to test it out over the coming months.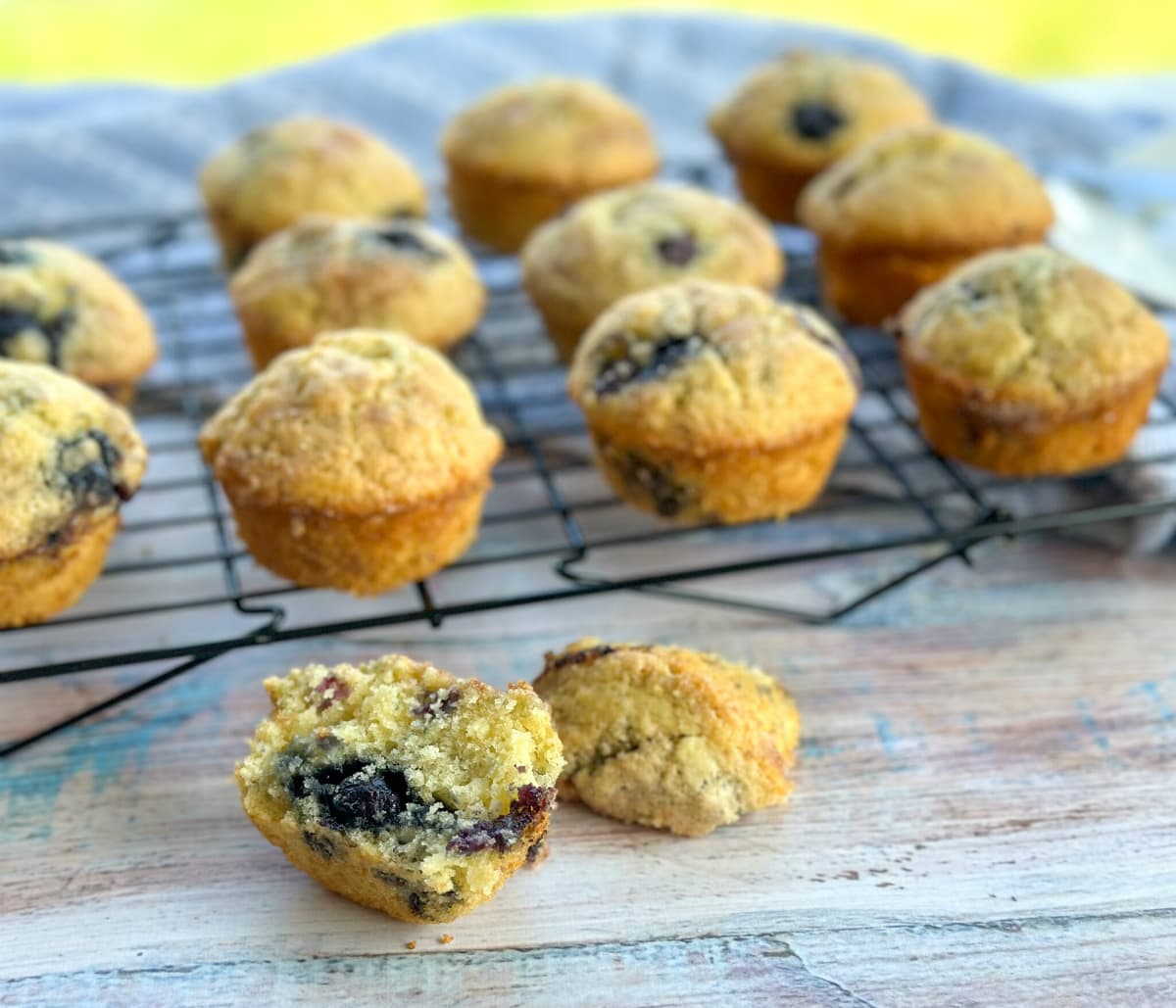 But there is nothing quite like a blueberry muffin, the plump delicious blueberries bursting in each mouthful. I have used frozen blue berries today but you can use fresh if you have them on hand.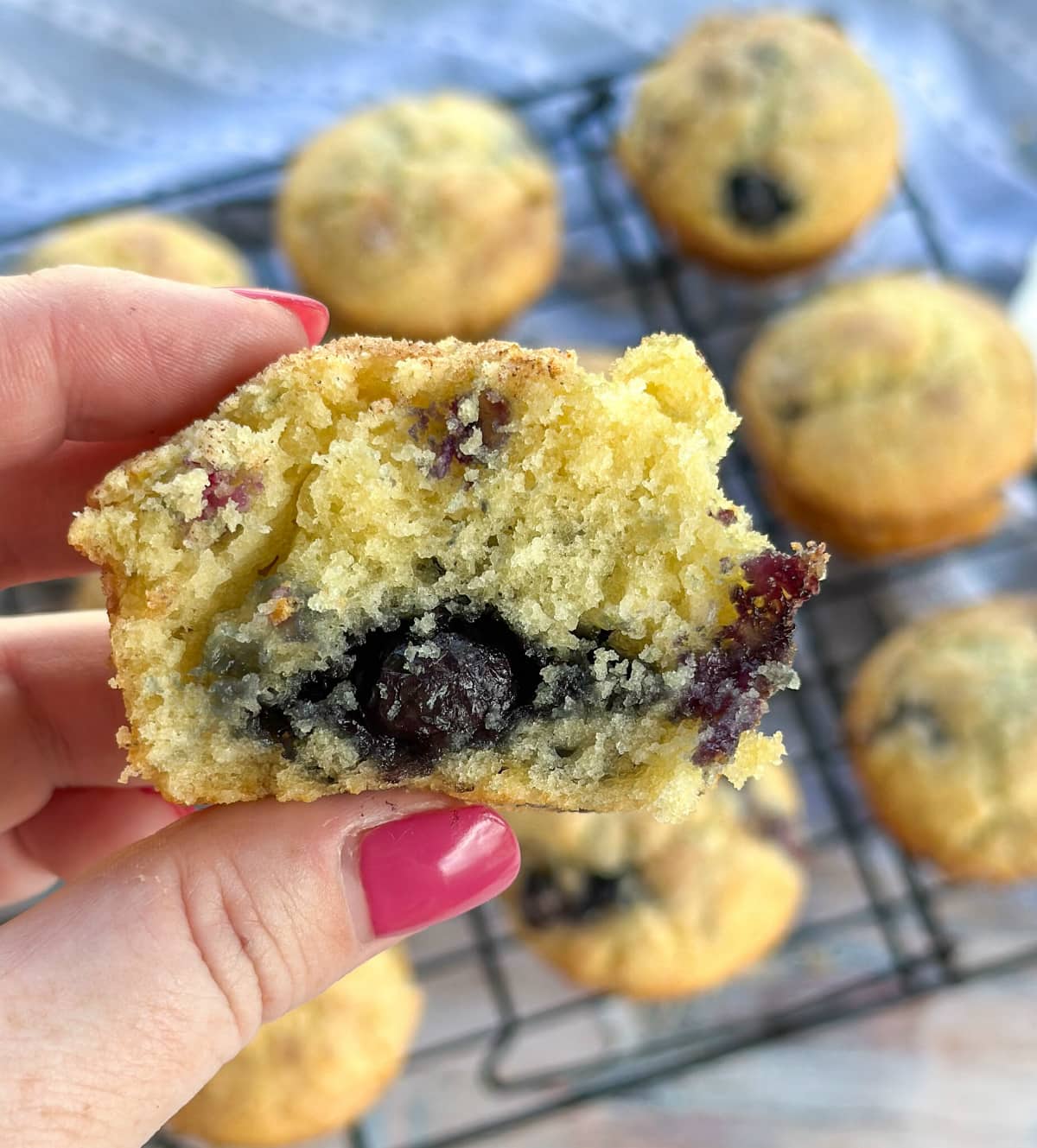 I will also give you a few tips how to ensure the blueberries mix in nicely and do not stain your batter, although that is fine if they do!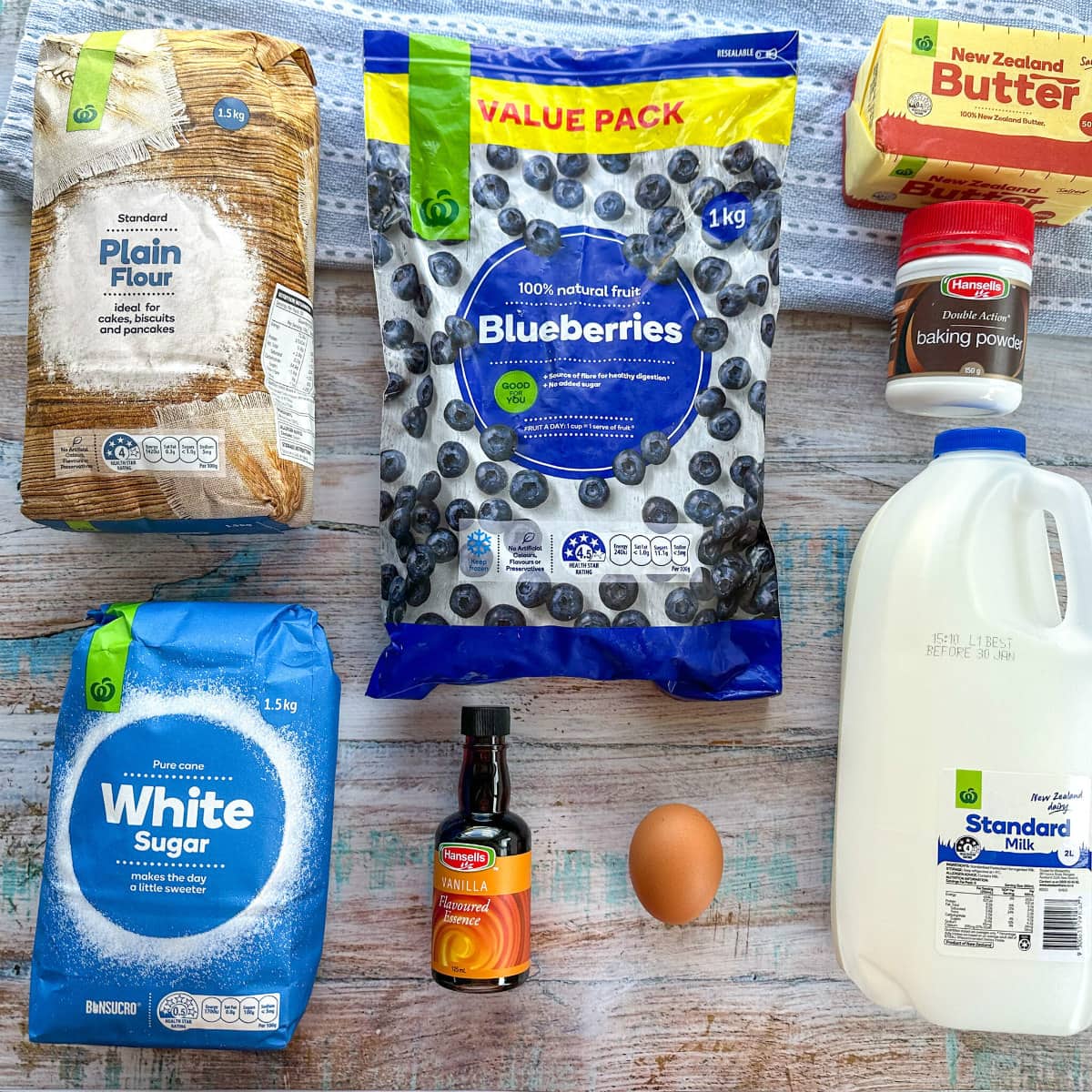 All you need for this recipe are pantry basics – check out the full recipe card below for quantities and method
Blueberries, fresh or frozen

White Flour

Baking Powder

White Sugar

Butter

Milk

Egg

Vanilla

Cinnamon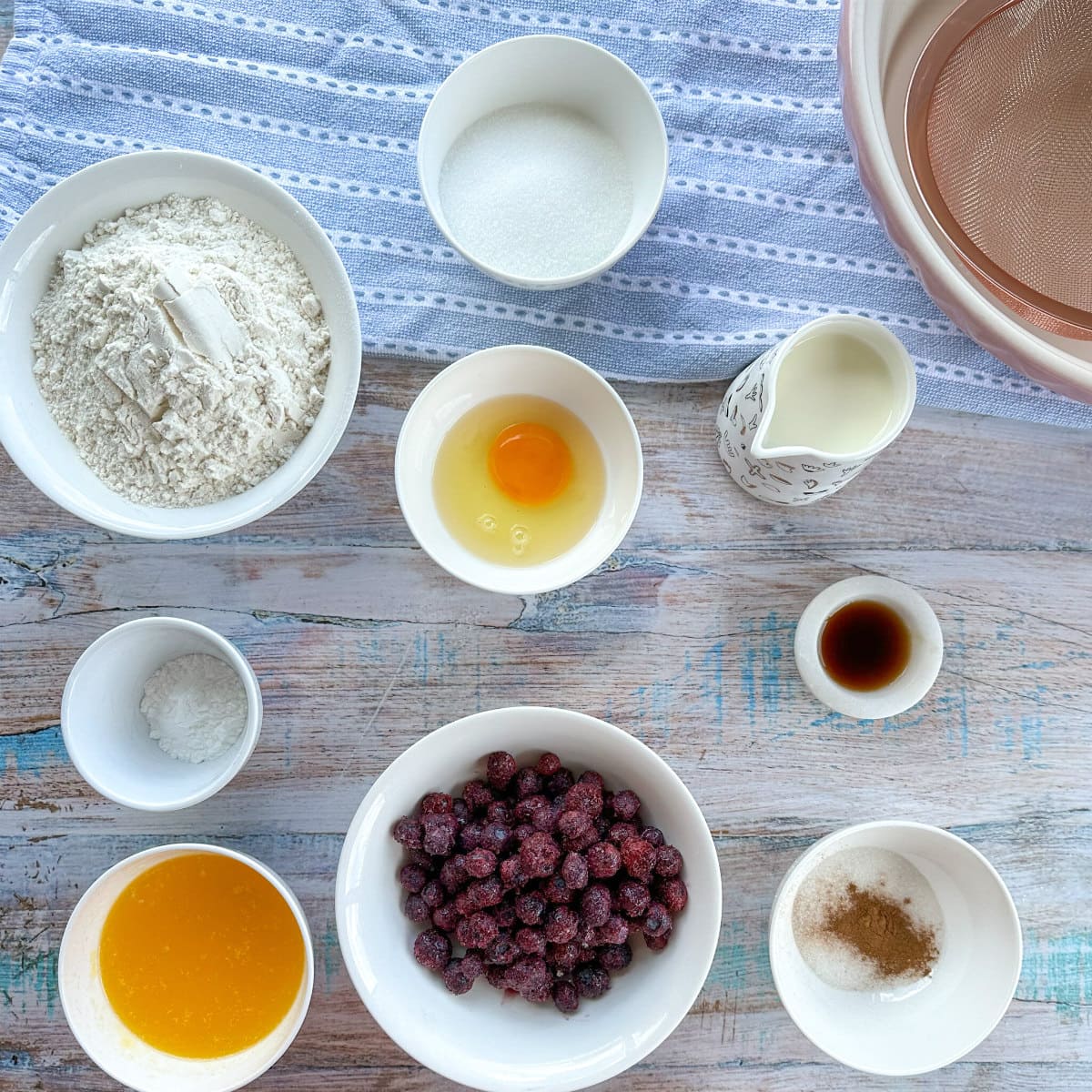 The only change I have made to the original recipe is to add a little vanilla as I love adding that extra touch of flavour. These would be just as lovely with lemon zest and a little lemon juice in them also.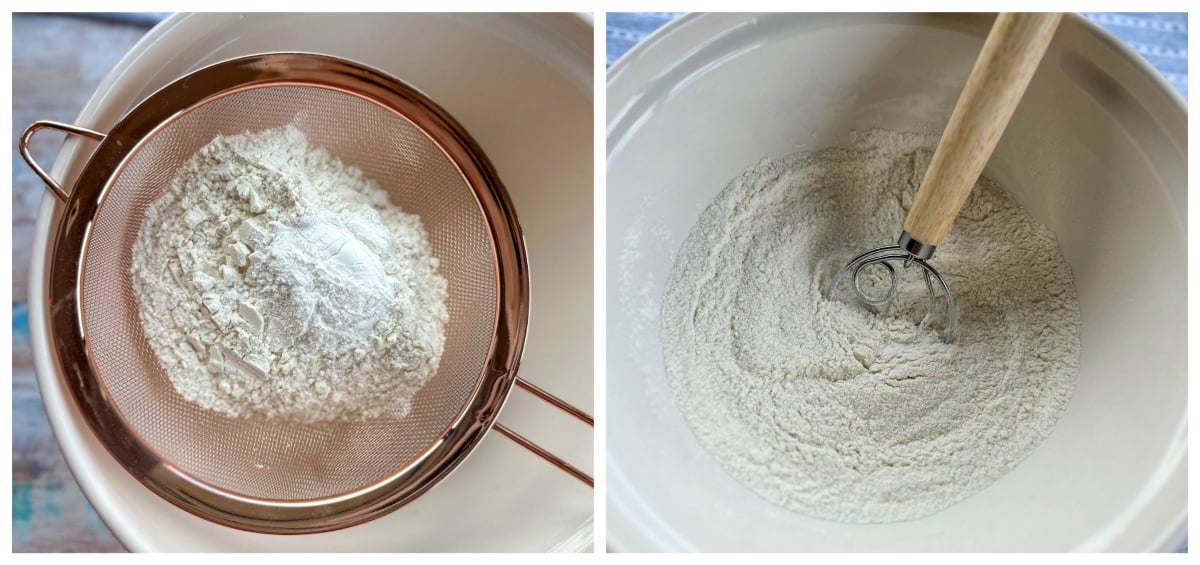 To make muffins is always so easy, simply a matter of combining the dry ingredients then adding the wet. First you sift together the flour and baking powder, this ensures the baking powder is completely dispersed into the flour.
You can now buy my pretty rose gold sieves in my new store! So be sure to check them out before they sell out here – Just A Mum's Kitchen Shop. Currently only available in New Zealand.
Then I stir through the sugar, before preparing the wet ingredients. Combine the egg, milk and then pour in the butter and whisk together well. Pour this into the dry ingredients and mix carefully until only just combined.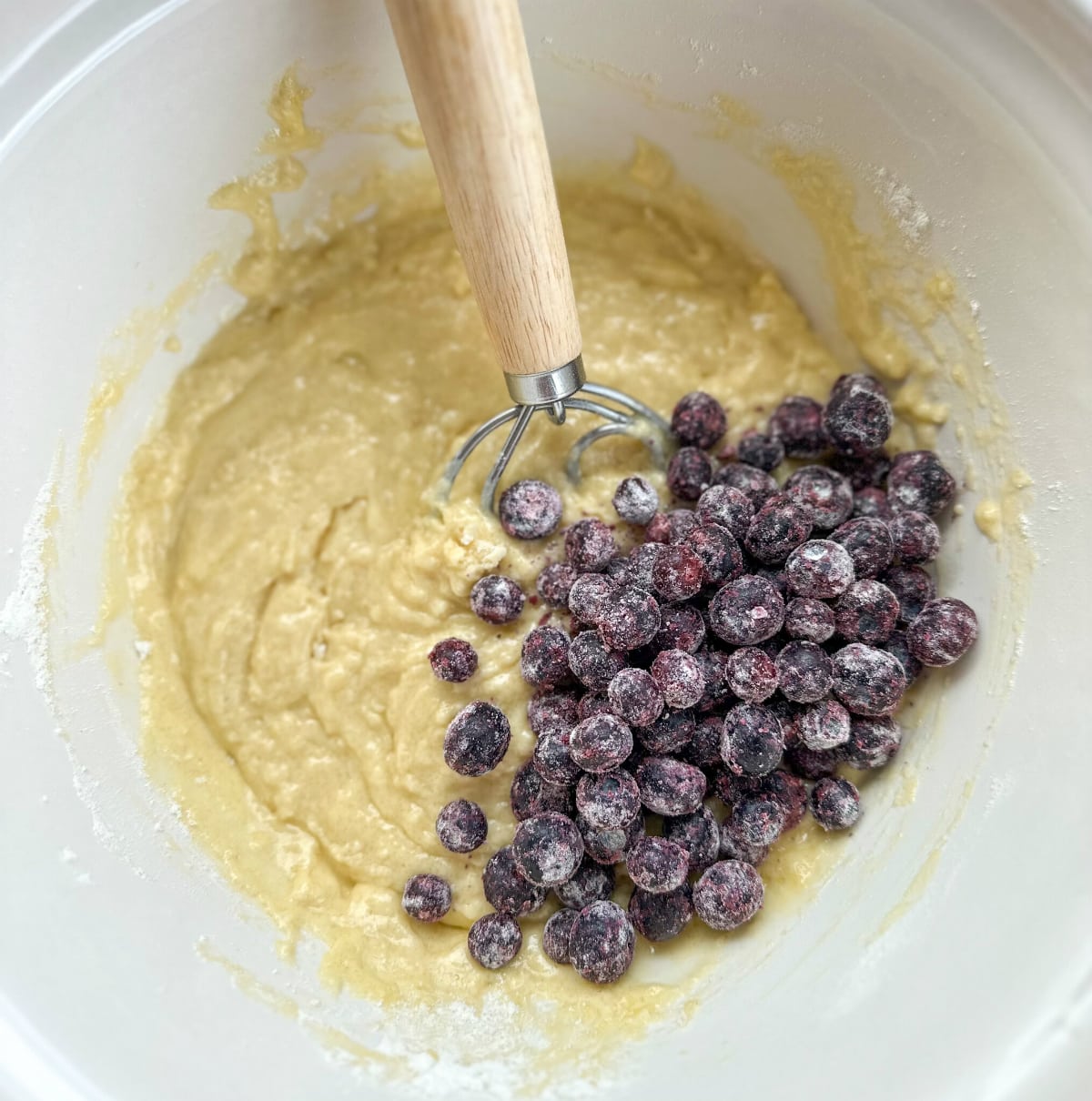 Tough and doughy muffins are caused by over mixing, so I like to stir until no flour remains but stop exactly then. If you are adding a second ingredient, such as berries or chocolate then I stop while a little flour remains as this will be folded through again.
When using frozen blueberries they can discolour the batter. I find that if I pat them dry with a paper towel then dust over a little flour they tend not to stain the batter. Also ensure the berries are placed in the batter while still frozen so leave them in the freezer till you are ready to use them.
Carefully fold the berries into the mixture just a few times until evenly dispersed then scoop into the well greased muffin pan until nearly at the top of the pan, this recipe makes 12 muffins. To finish sprinkle with a mixture of white sugar and cinnamon before baking.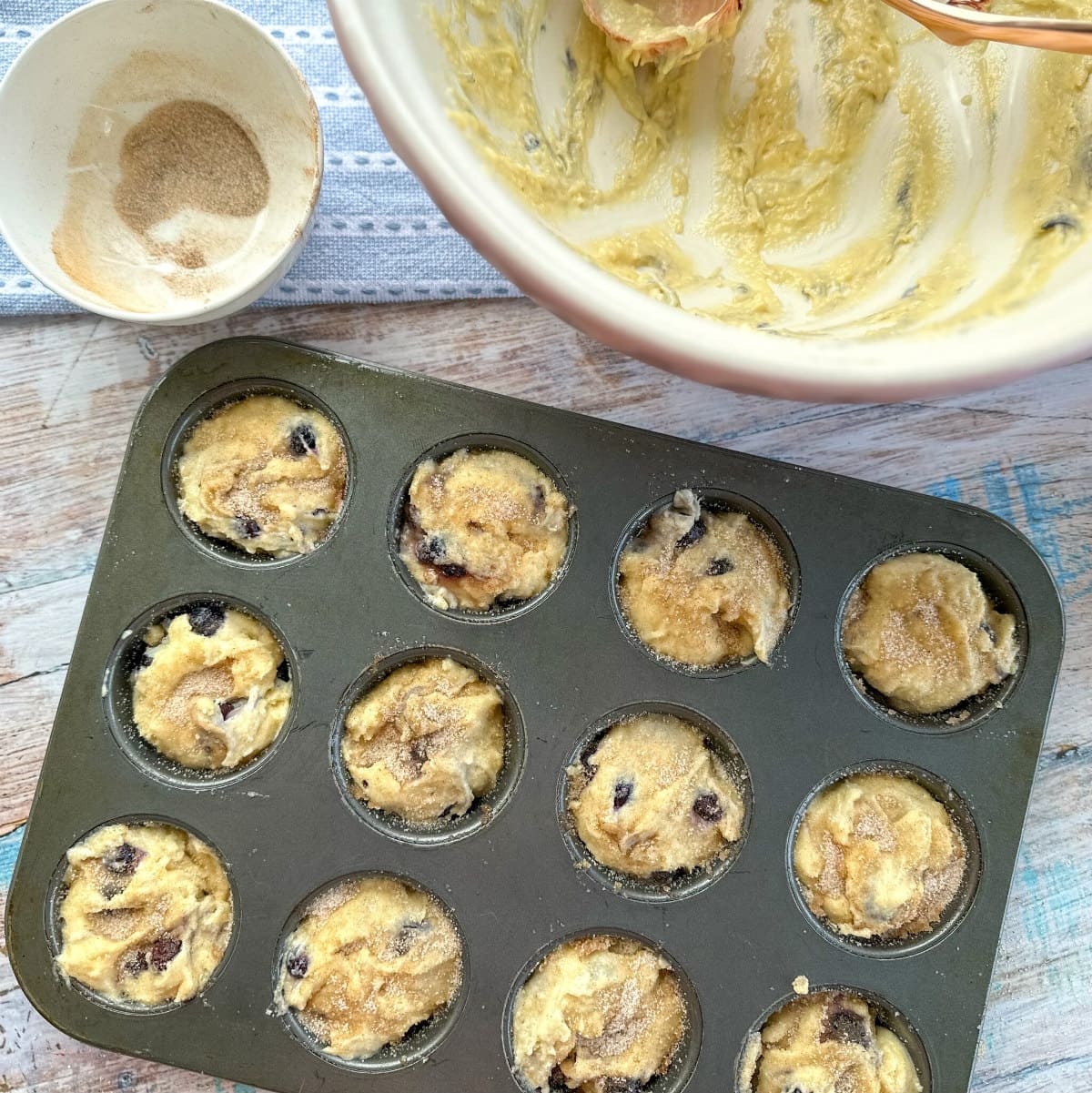 All ovens are different but bake until the muffins spring back to the touch, remove from the oven and then allow to cool for 5 minutes before removing from the pan carefully using a sharp knife to run around the edge.
When using fruit or additions to muffins they can stick to the sides, so do grease the pans well.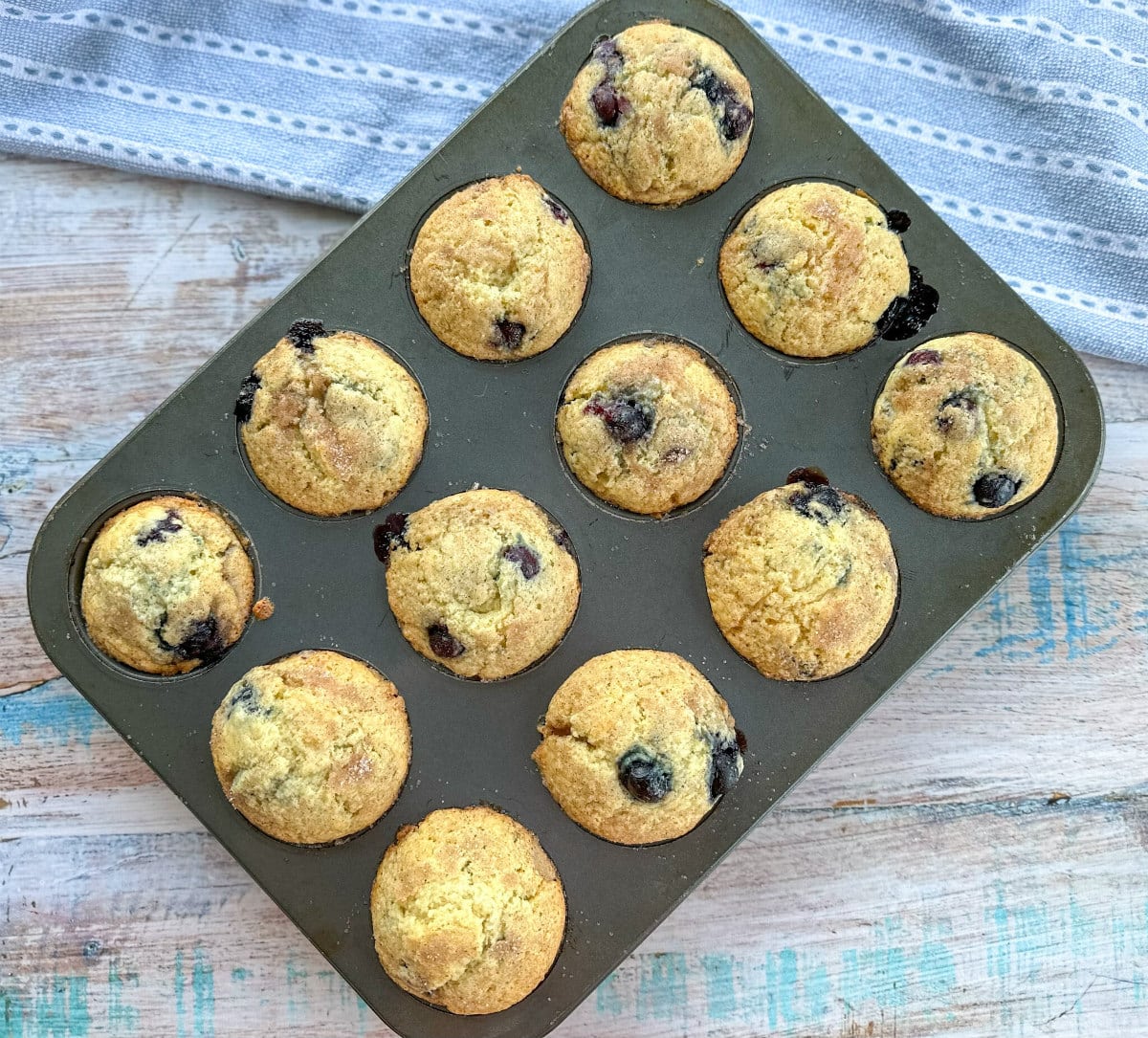 Onto the full recipe and method for these lovely light and airy Blueberry Muffins
Thanks Mum for the recipe – only taken me forever to type it up!
I hope you love this lovely recipe! One to add to your collection, be sure to let me know when you make it.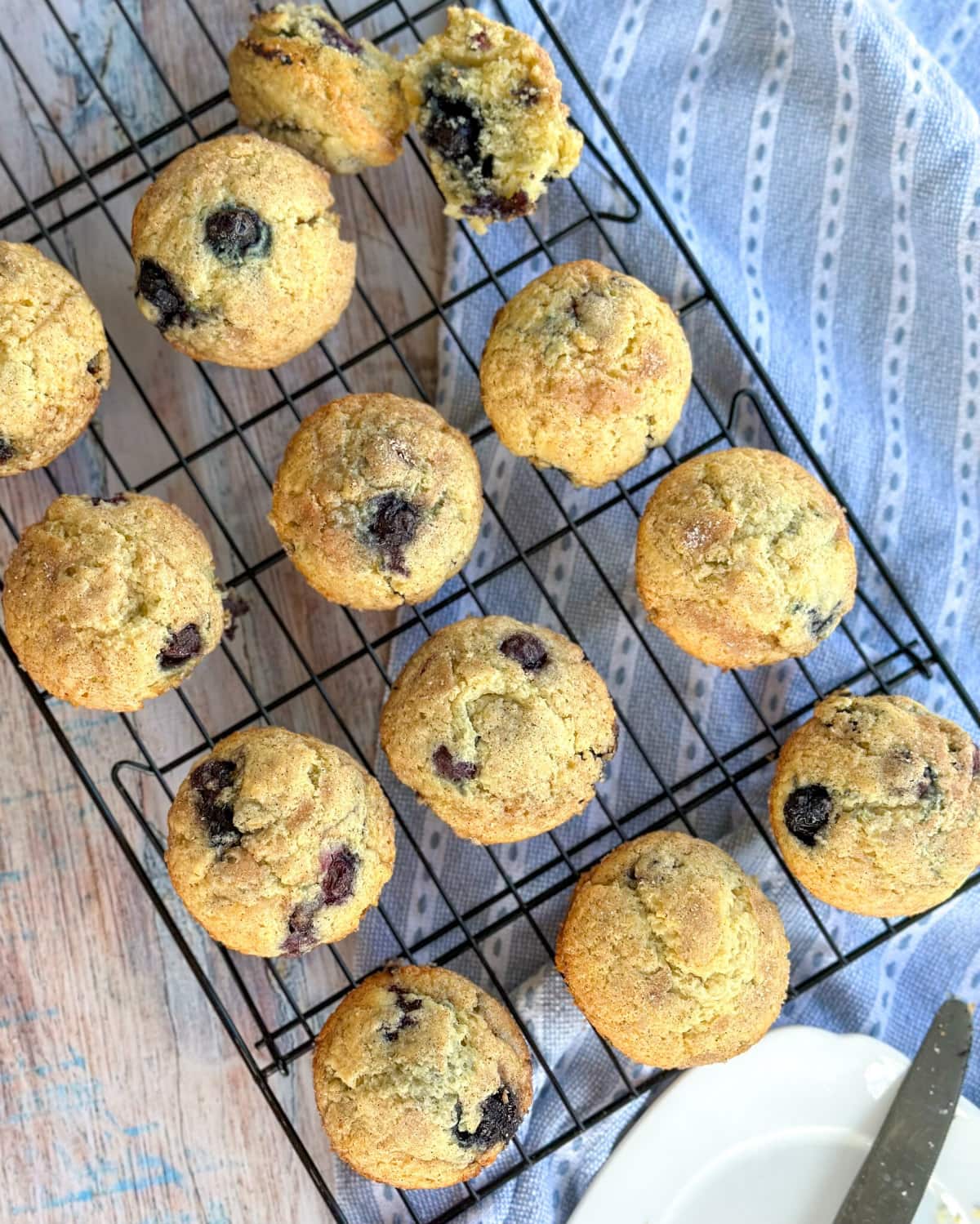 Thank you so much for stopping by to check out my latest recipes on my blog. If you are not already, be sure to follow me on Facebook or Instagram for more deliciousness, and you can register your email in the subscription box below to receive all my recipes as I publish them.
Happy Baking!
Anna
Pin It! Pinterest