A New Zealand bakery classic, this Louise Slice or Cake is lovely and easy to make.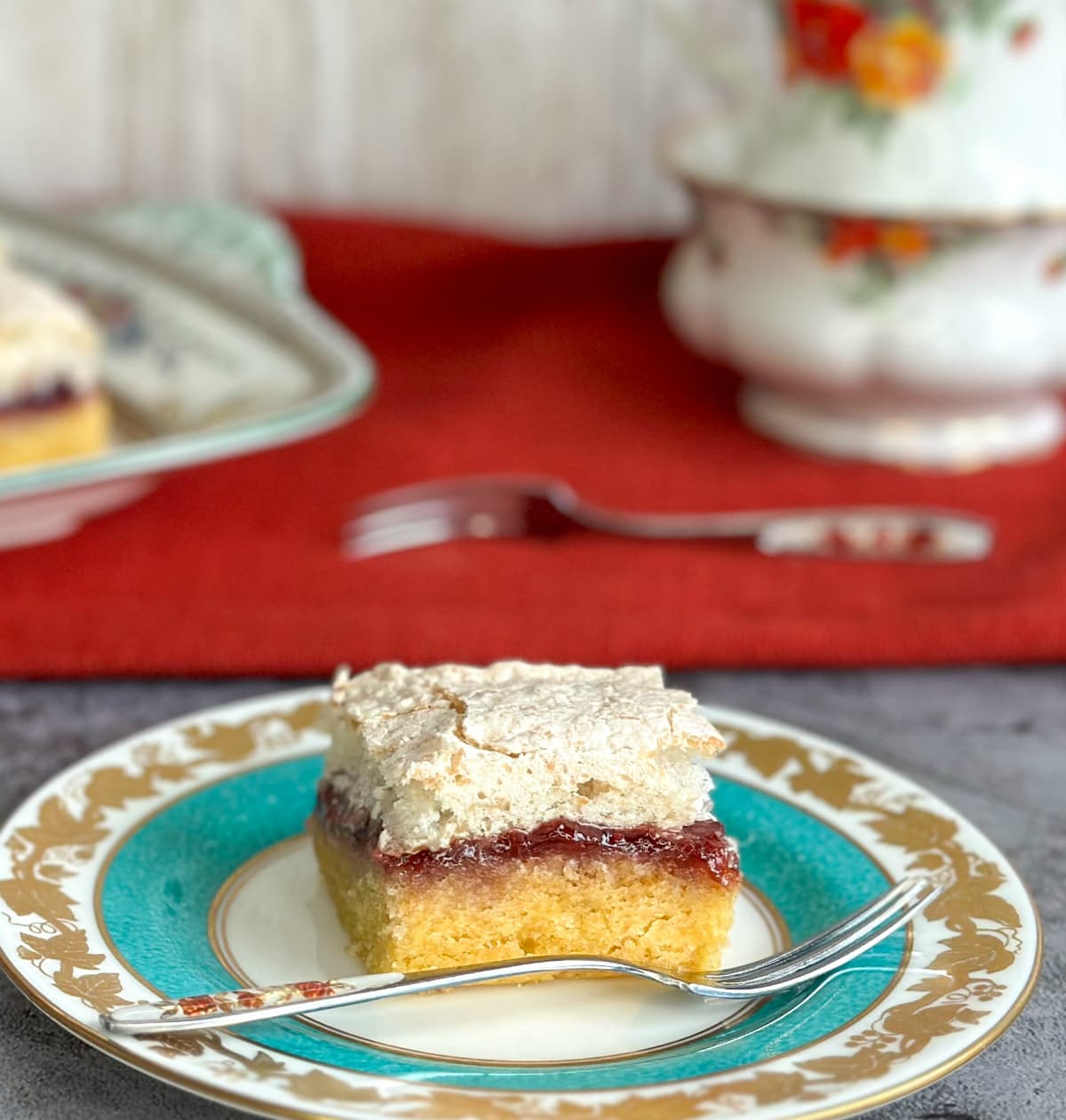 The ingredients shown in this recipe are provided by Countdown Supermarkets as Brand Ambassador, all opinions are my own
There are so many recipes we remember fondly from growing up, Louise Slice or Cake as it is often called, is a Kiwi bakery regular and one people love! It is a combination of a shortbread base, a jam filling and a lovely coconut meringue topping.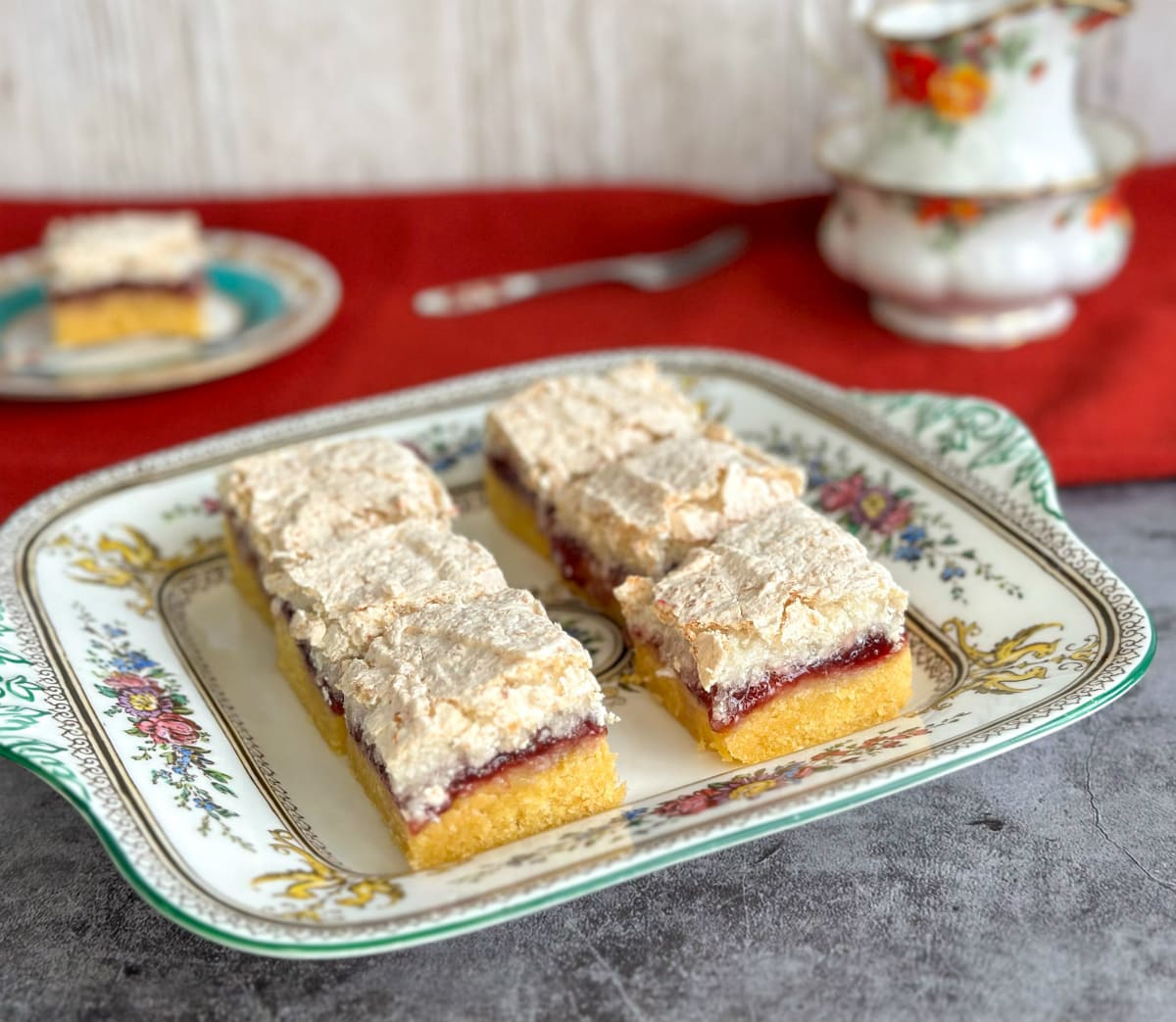 Traditionally thought of as a Kiwi recipe, likely its origins are British and there is a rumour that it was named for Queen Victoria's daughter Princess Louise, however no one truly knows.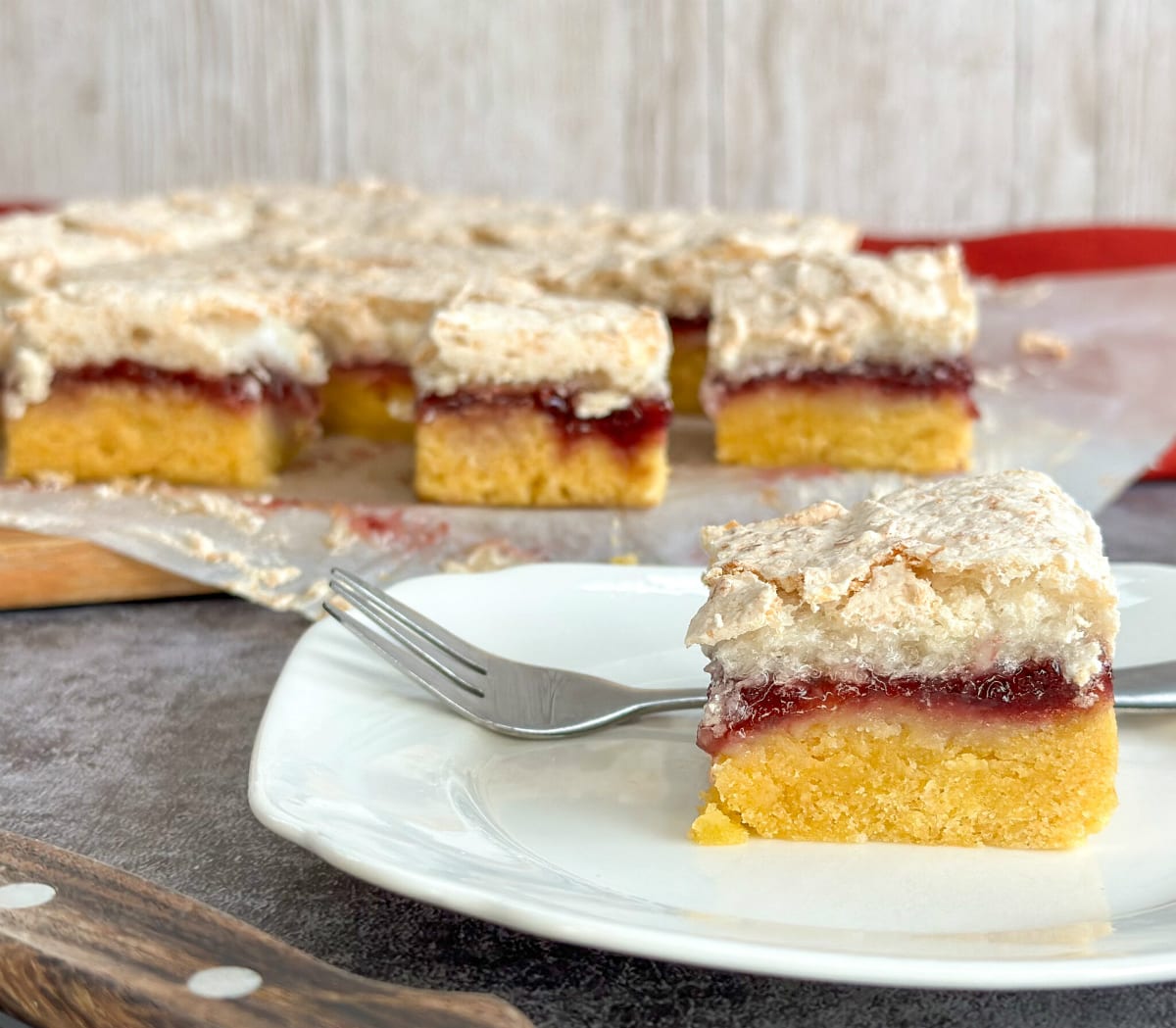 Either way, it is definitely a popular recipe and one I wanted to have stored here. There are three layers, but it does not take too long to put them together and I have shared a few tips to make the process nice and easy.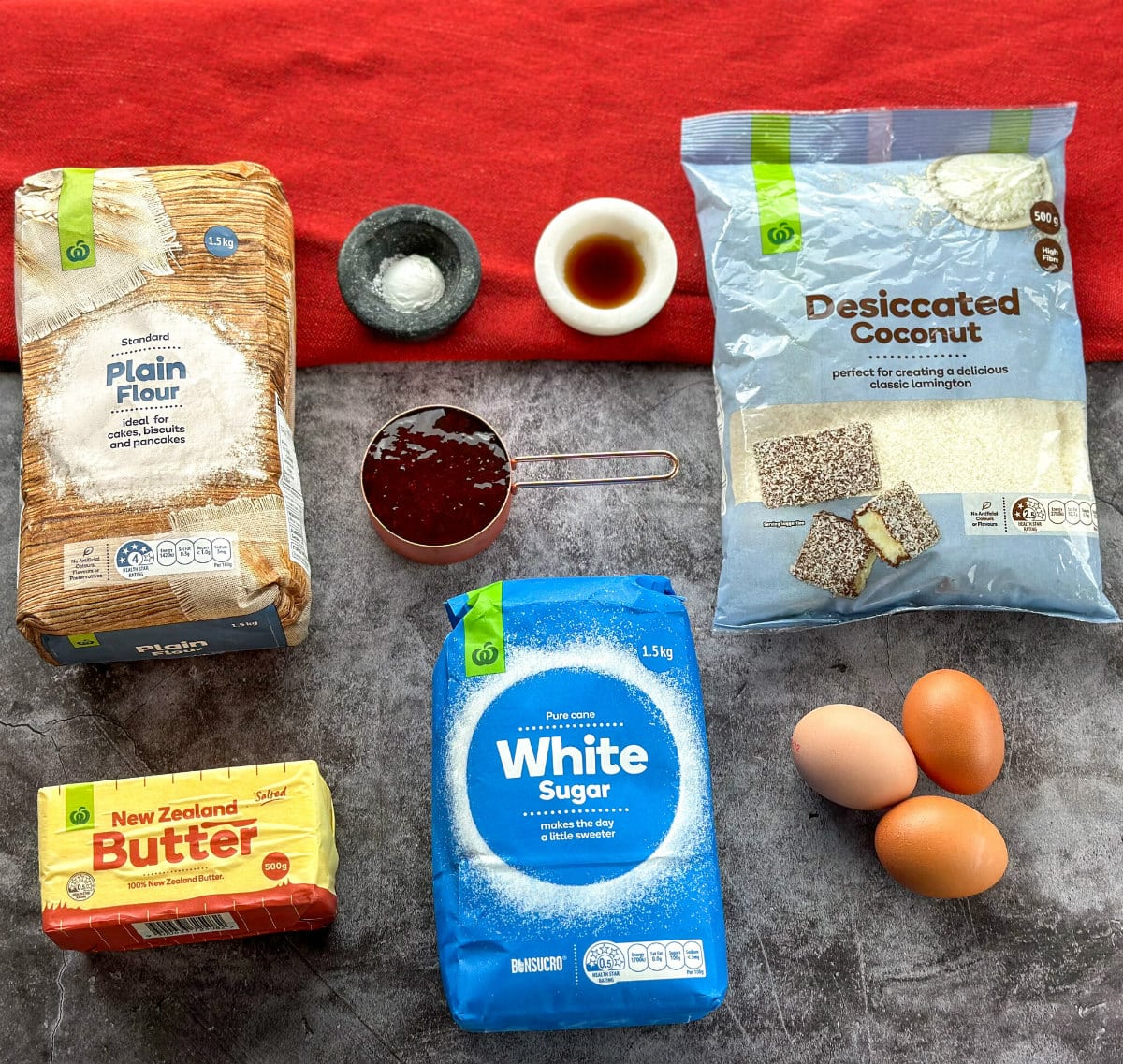 The ingredients are all pantry staples (please see the recipe card below for full ingredients list, measurements and method)
Butter

Sugar

Eggs

Vanilla Essence

Plain White Flour

Baking Powder

Raspberry or Jam of your choice

Coconut, desiccated or shredded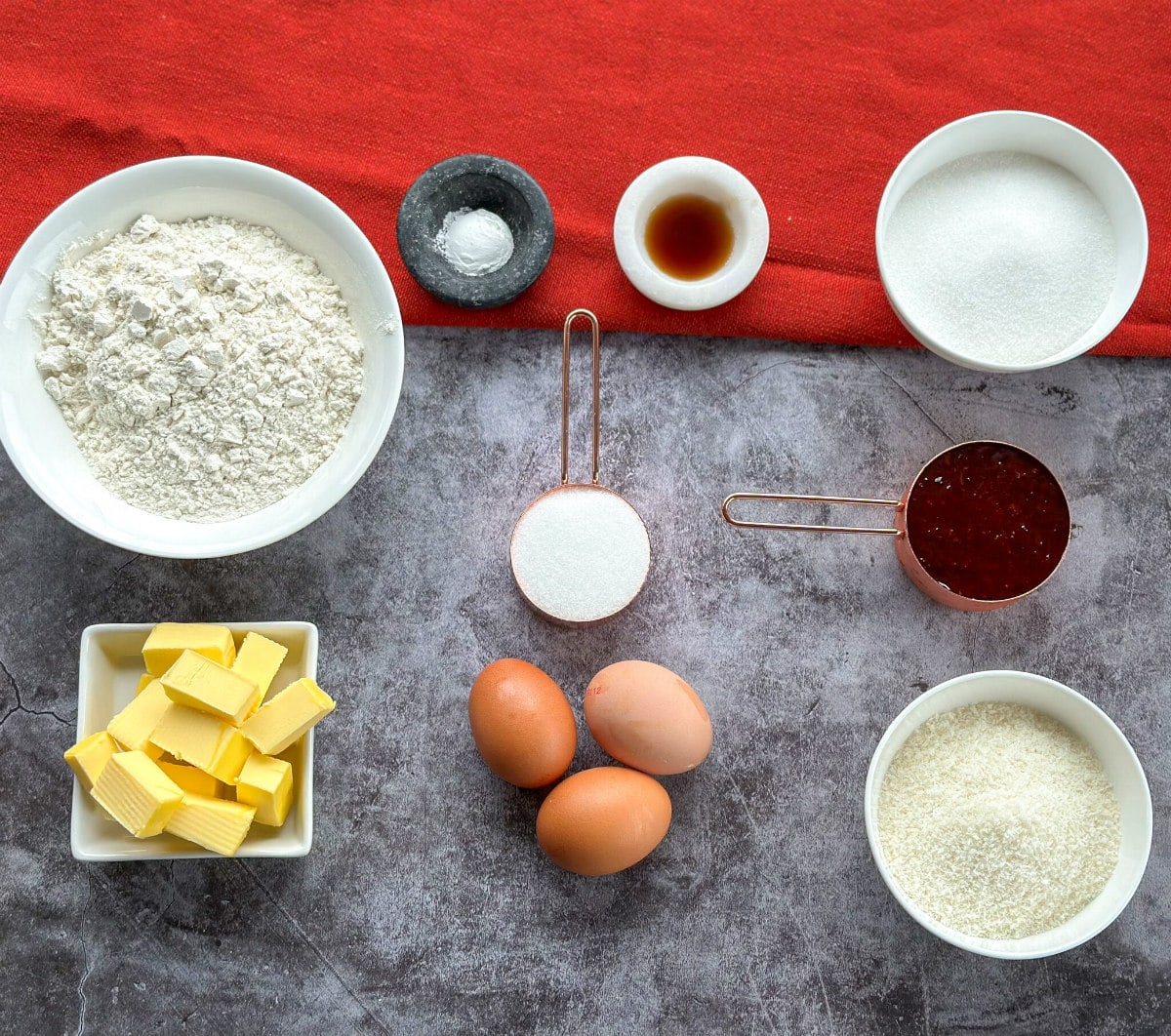 All three of the layers are prepared before you bake it. Some methods bake the base first, but I find it just as good to leave it until the end. If you bake the base first it will be a little firmer than doing it my way.
First you create the base, in a food mixer creaming the butter, sugar then adding to this the other ingredients until you form a lovely soft dough. You want to carefully press this into a baking tin lined well with baking paper with an overhang of paper to assist in removal later.

Originally this called for a slice tin, which is usually rectangular in shape, I have simply used my square baking tin here as that is what I had on hand. Either will be lovely.
Then spread on the jam, I use around half a cup. Any jam will do, traditionally raspberry jam is used, today I have used a combination of strawberry and raspberry, but any berry or even a plum jam will be lovely.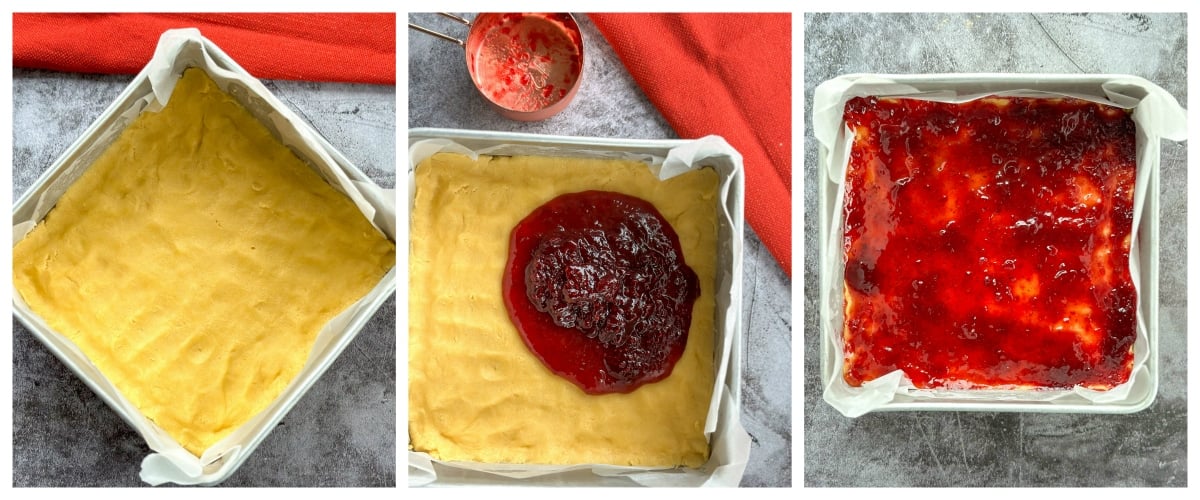 Then clean your food mixer bowl to prepare the meringue topping. There are a few tips to getting a lovely soft meringue. The first being to ensure that the mixing bowl is completely clean.
Once I have washed it I rinse it with hot water, dry it with a clean towel then wipe the inside of the bowl and the whisk attachment with some white vinegar to remove any other residue.

Start the meringue by beating the egg whites until they form soft white peaks, then while whisking on a high speed, add a tablespoon of sugar slowly, mixing well between each addition. Scrape down the sides of the bowl often too with a clean wiped spatula.
Once all of the sugar has been slowly added mix until it is thick and glossy, there should be no sugar crystals remaining when you rub the mixture between your fingers.

For the coconut you can use desiccated or shredded. It is completely personal preference, some like the texture of having the longer strings of coconut in the topping others the taste without too much of the texture. If you absolutely cannot cope with having coconut just leave it out.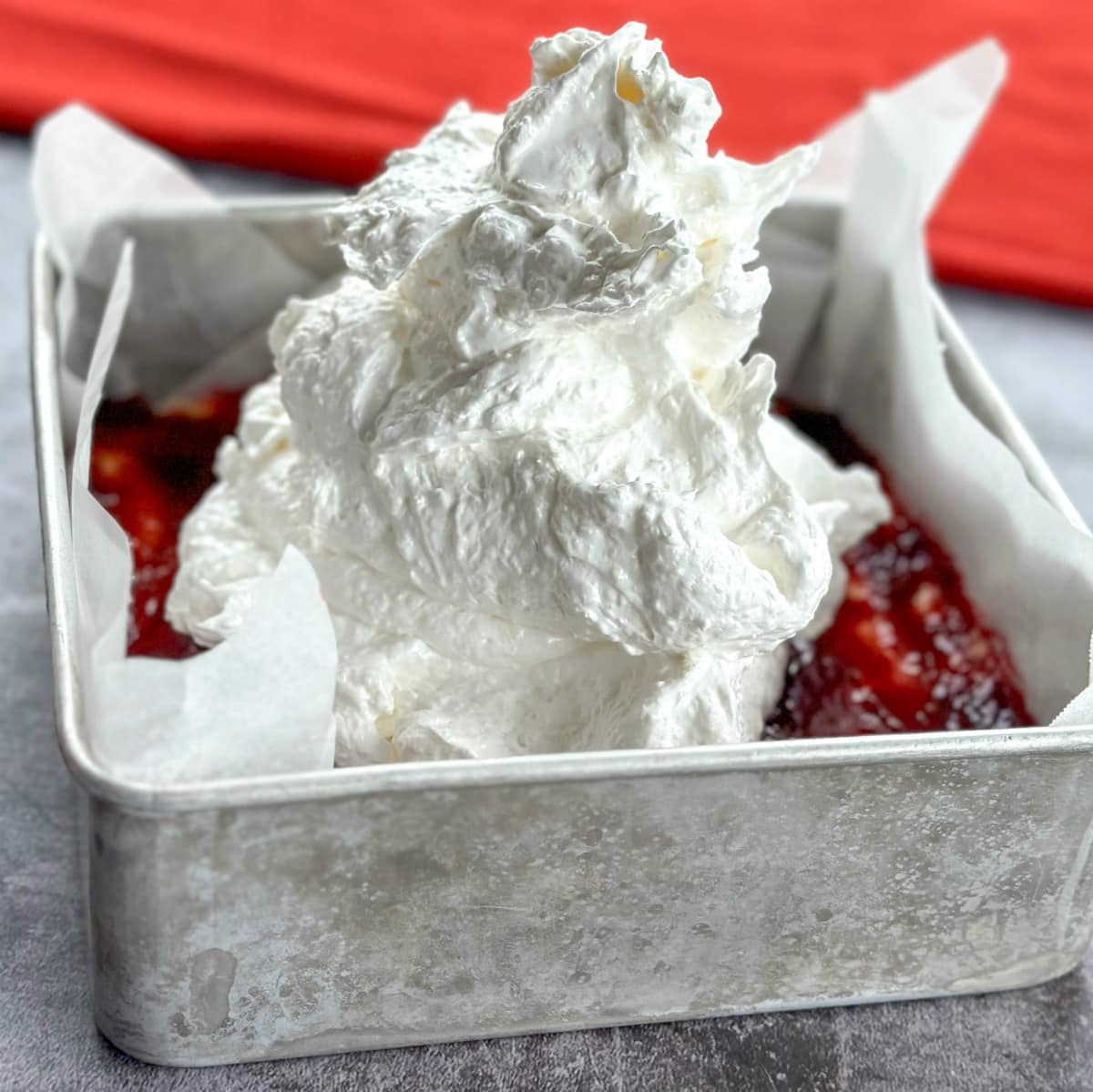 Carefully fold through the coconut into the meringue until well blended then spoon this onto the base and spread in a smooth even layer, ensuring it is flat so that it bakes evenly. Then bake for around 30 minutes until the top of the meringue is a lovely light golden brown.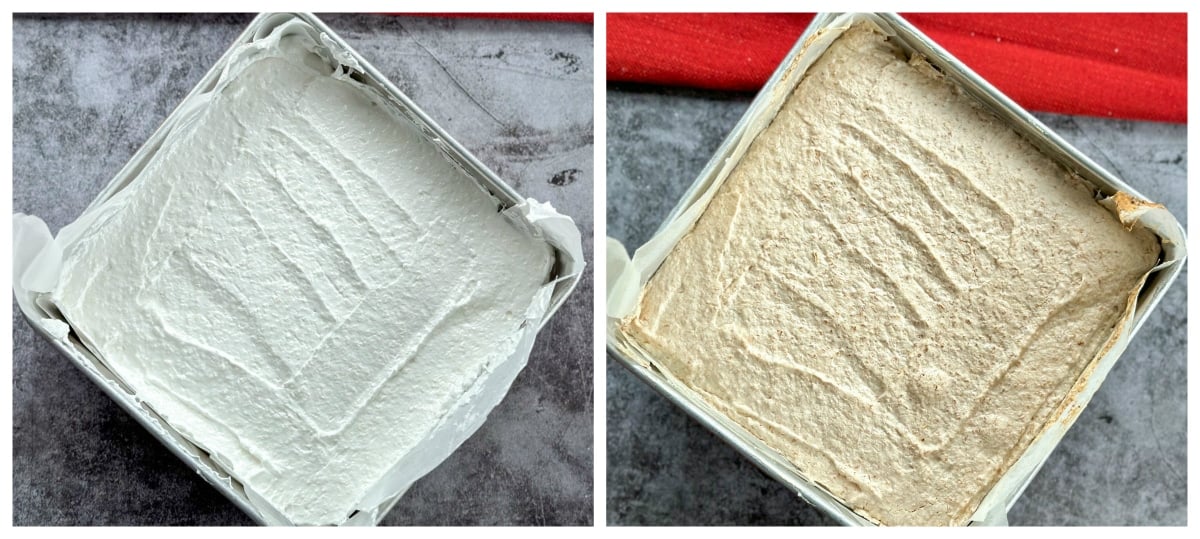 This needs to be completely cool before slicing. Expect the top of the meringue to sink slightly as it cools. Slice with a hot sharp knife. How I like to cut slices like this is I dip a very sharp knife in hot water, dry with a cloth then slice and repeat for each slice. This works well with most slices.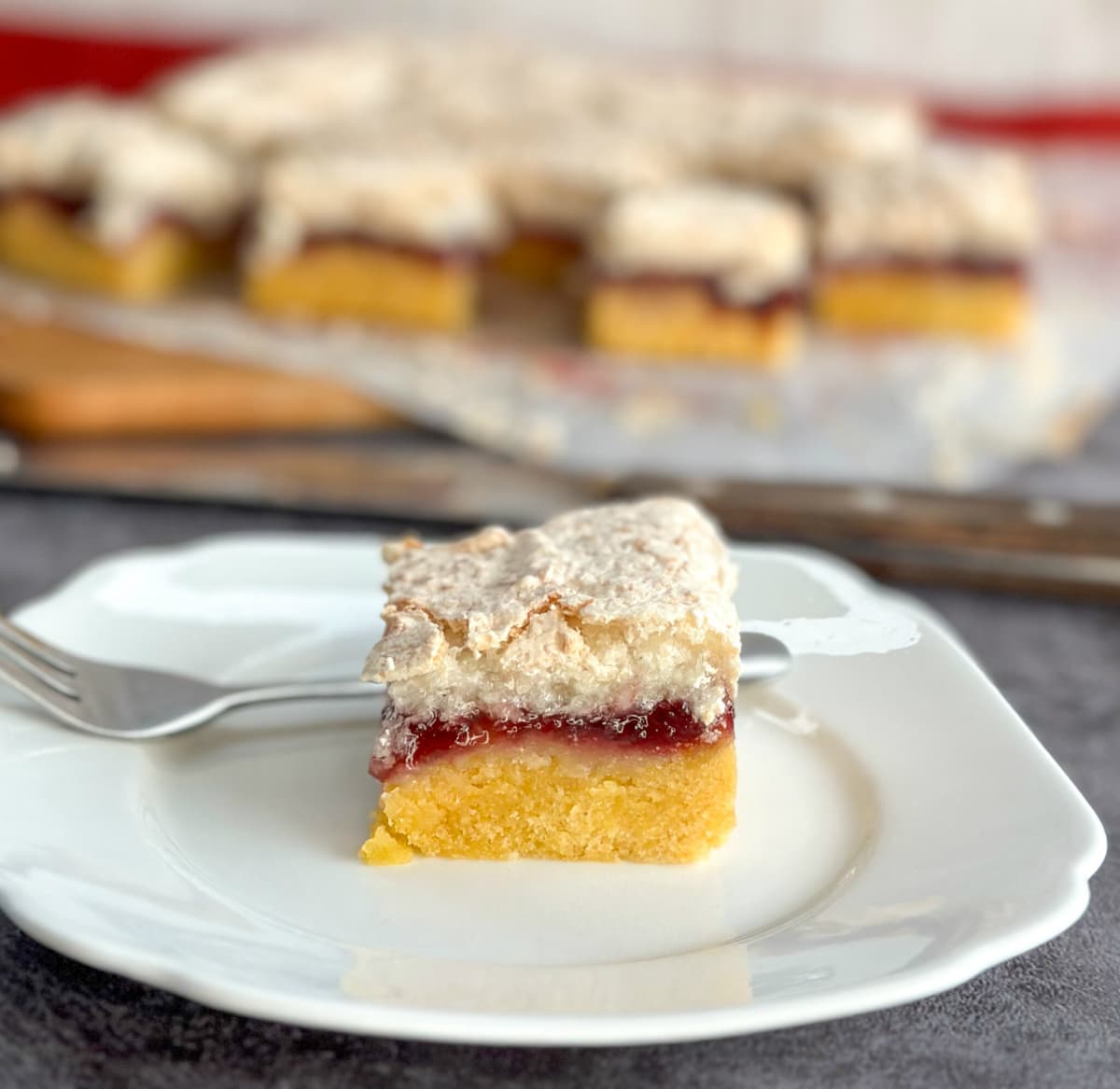 Then serve or store in an airtight container at room temperature. I hope you love this classic recipe. Definitely one we want remembered forever.
I hope you enjoy this version of Louise Cake Slice
I hope you love this recipe, be sure to let me know in the comments below once you make it! What bakery classic should I add to my recipes?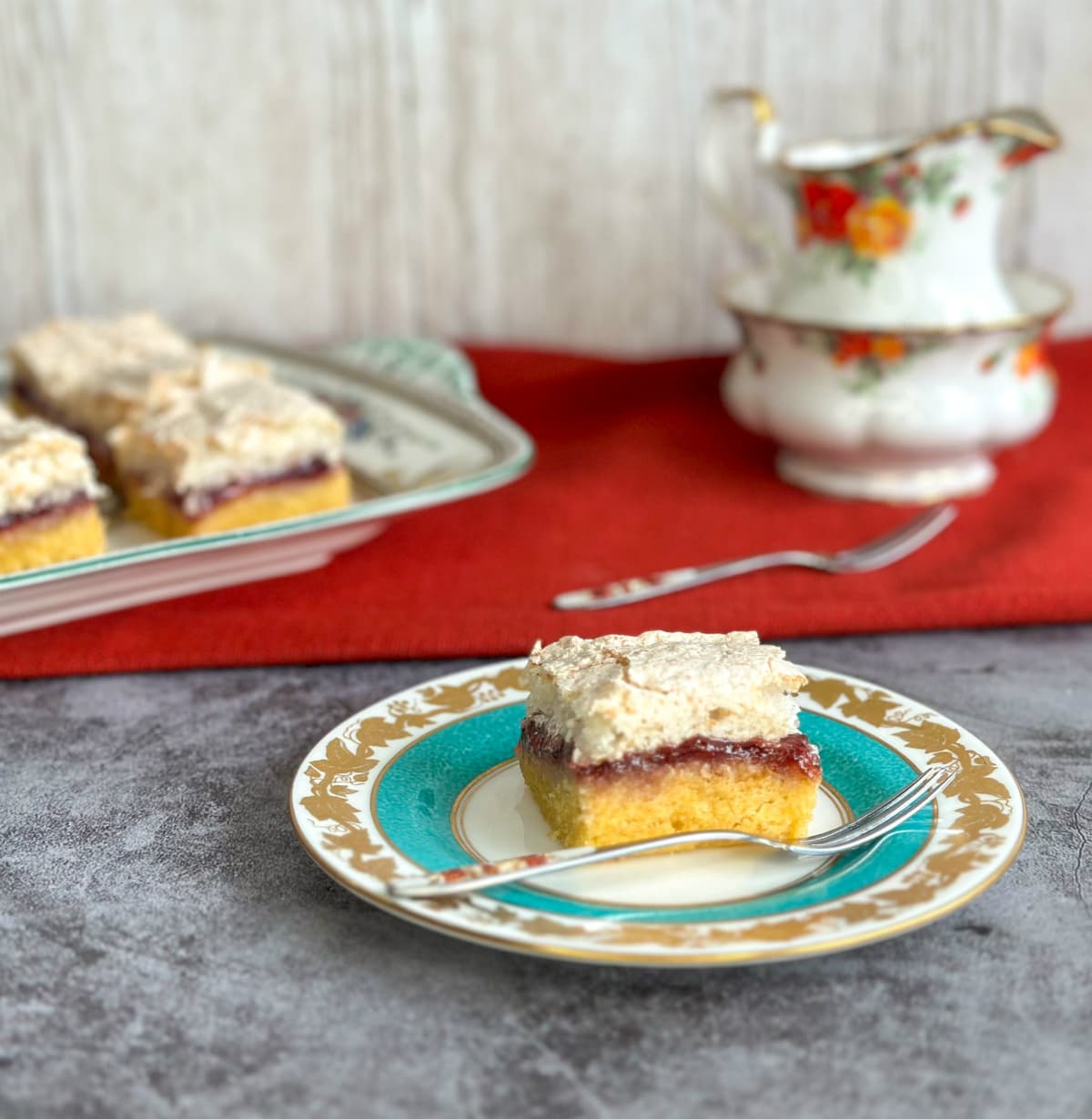 Thank you so much for stopping by to check out my latest recipes on my blog. If you are not already be sure to follow me on Facebook or Instagram for more deliciousness, and you can register your email in the subscription box below to receive all my recipes as I publish them.
Happy Baking
Anna
Pin It! Pinterest