Making a classic fresh coleslaw from scratch is so easy to do not to mention delicious!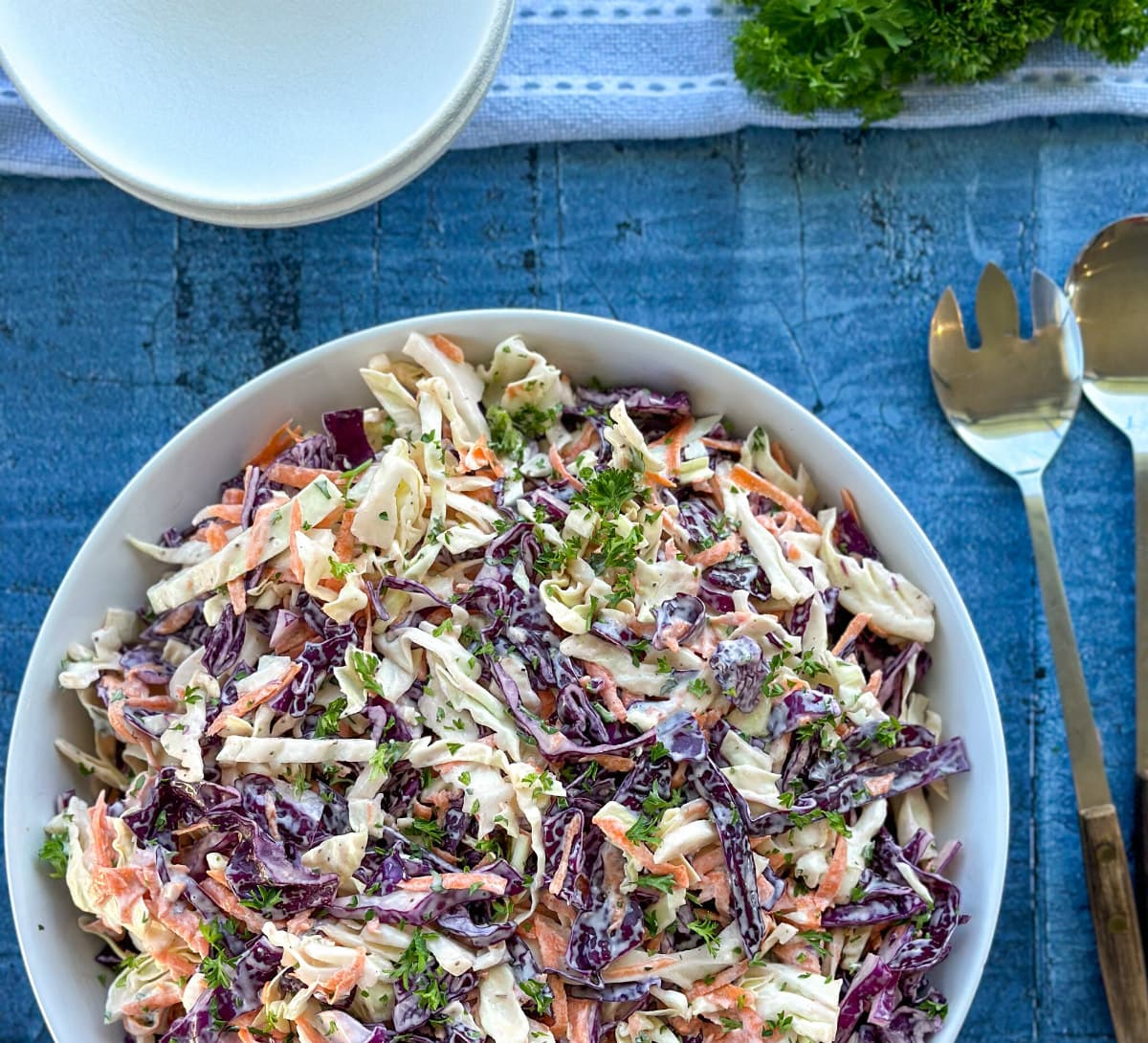 This recipe is supported by Countdown Supermarkets as Brand Ambassador, ingredients have been kindly gifted.
We have so many convenience foods now available at our fingertips when we go to the supermarket, that we sometimes forget how easy it is to prepare things from scratch!
With both the deli and the fresh produce aisle having coleslaw available either bagged or premade I have gotten lazy! So I thought that I would share a very simple and delicious classic coleslaw to try, a great idea when those pre prepared are not available.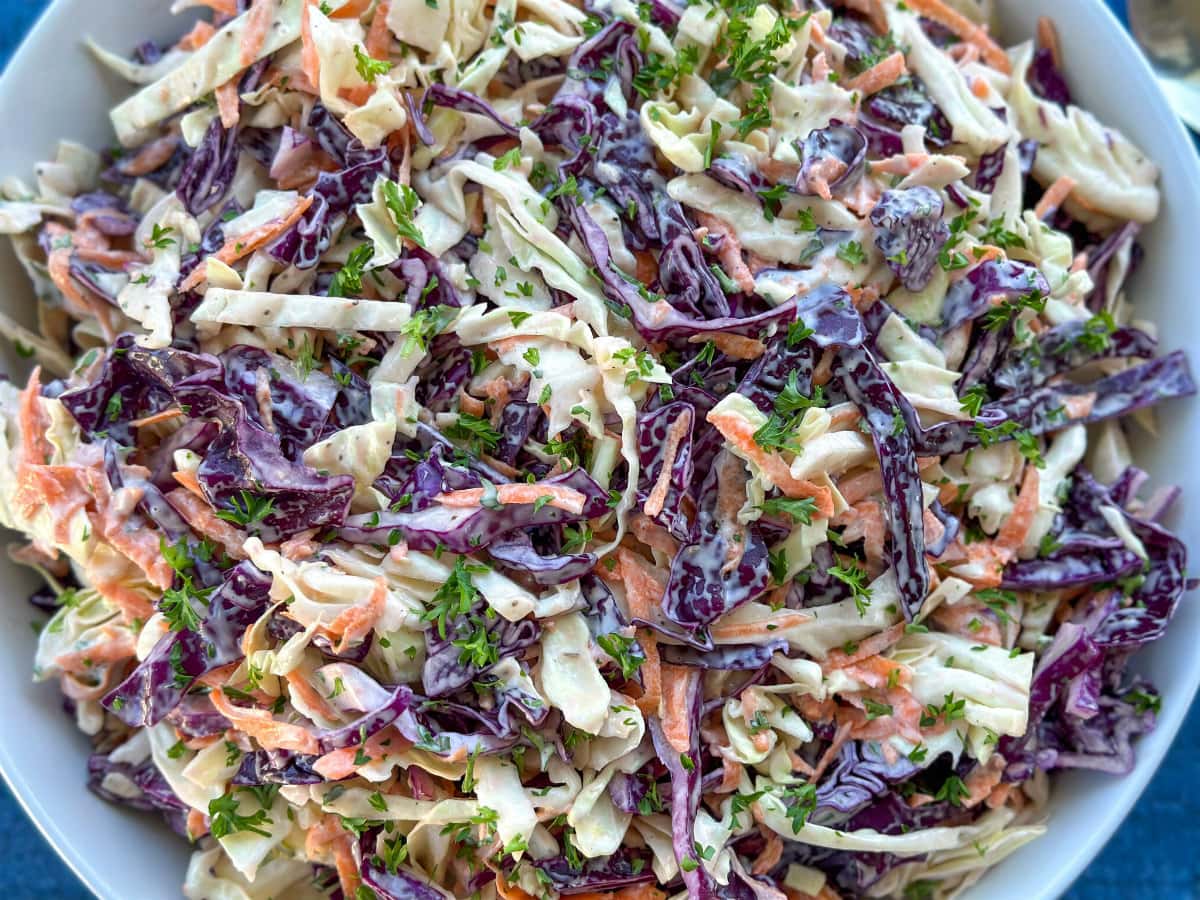 This recipe makes a huge batch, feel free to halve it if you do not think you would get through it, however it does last for at least 4-5 days so can go over several meals.
One of our favourite ways to enjoy coleslaw is in soft tacos, with either a crunchy karaage chicken , pulled chicken or pork or leftover roast lamb. Otherwise I love it as a side for rich meals such as lasagne or macaroni cheese where it helps cut through the cheesy goodness!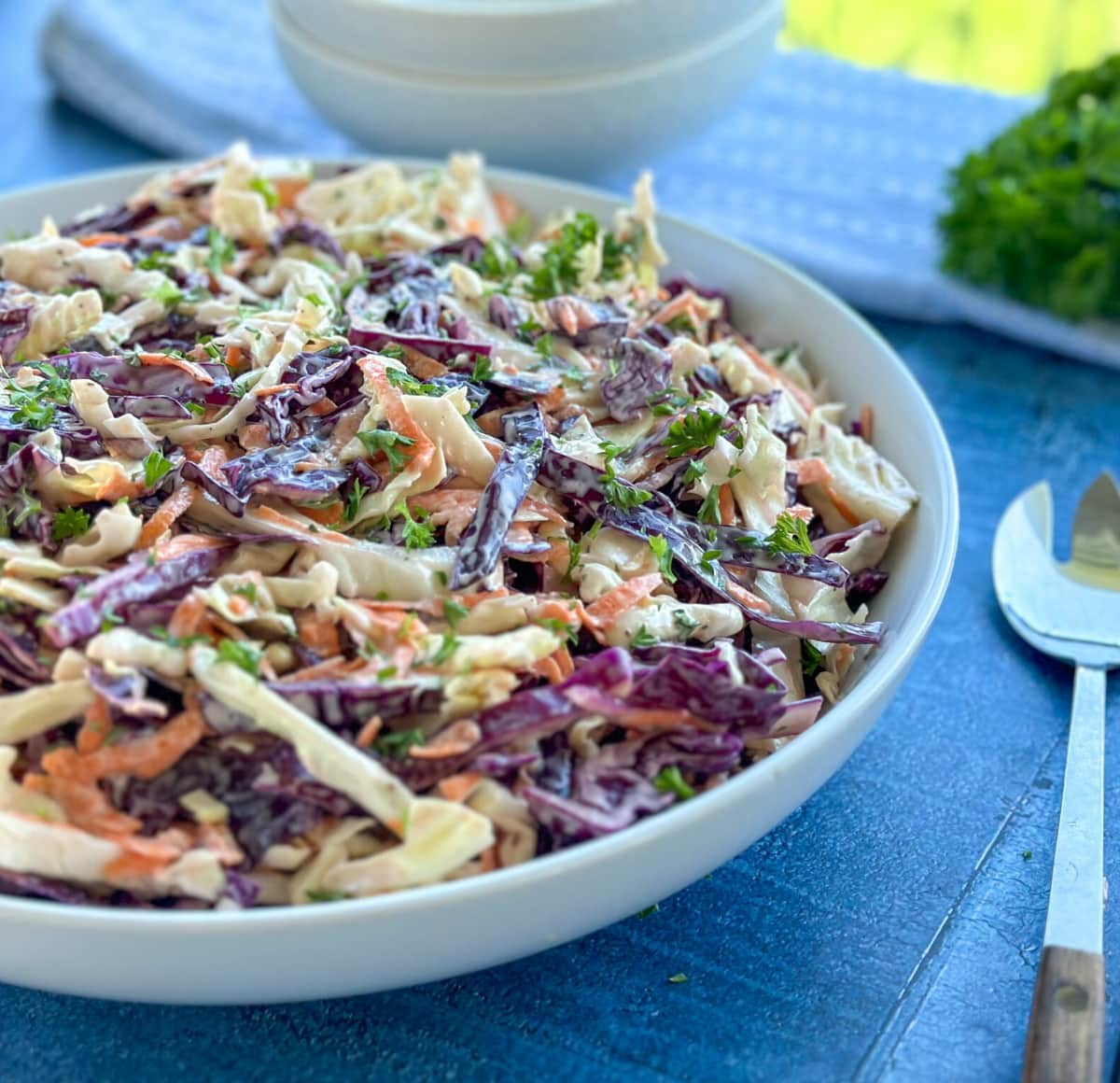 All that to say you can definitely plan on using it across several meals throughout the week.
This is a classic coleslaw with the very basics, I will share a few other variations over the coming weeks which are just lovely.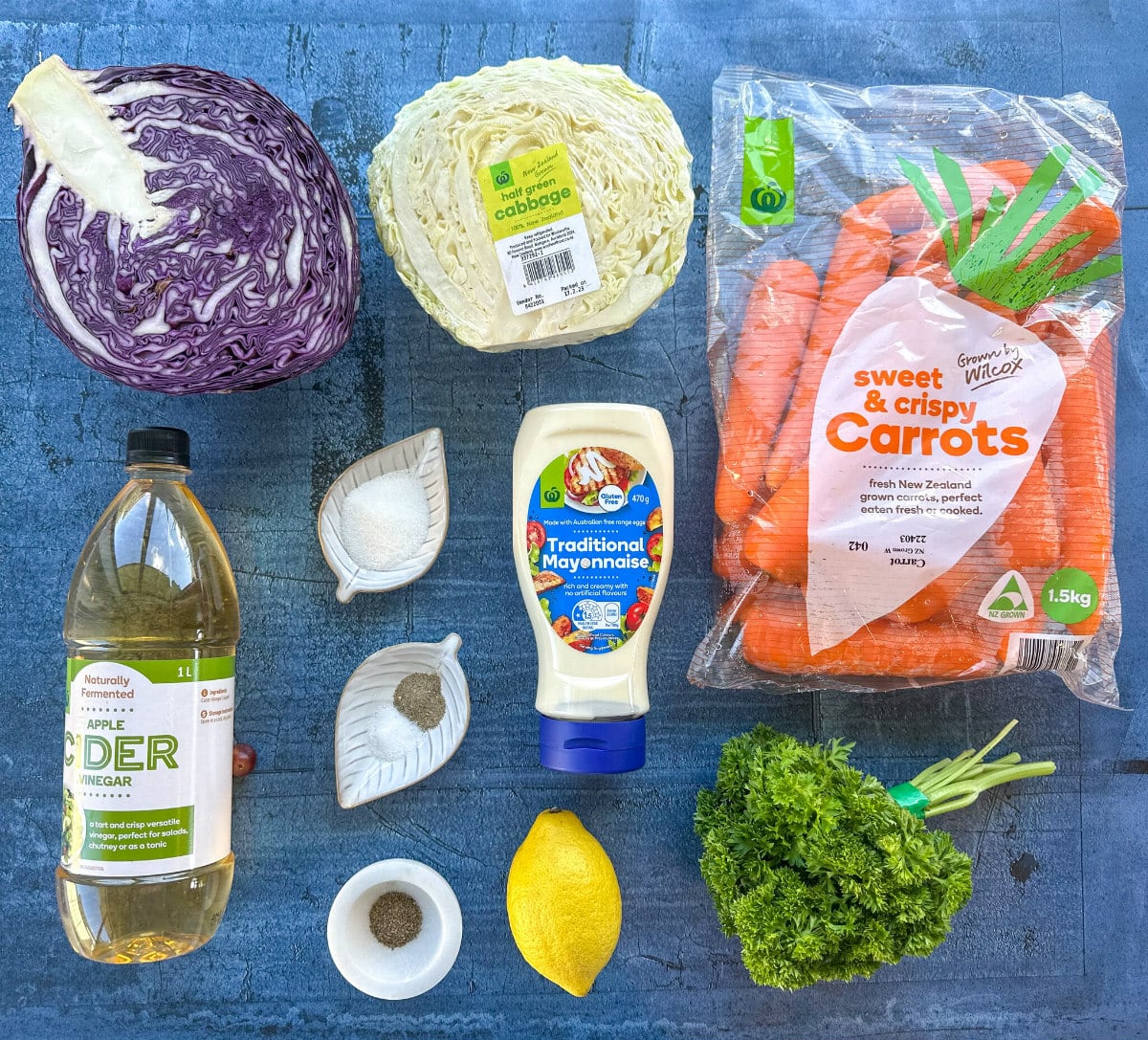 The ingredients you will require are: (Please scroll further down the page for the full recipe card with quantities and method)
Mayonnaise

Sugar

Lemon Juice

Apple Cider Vinegar

Pepper

Salt

Celery Seeds (optional)

Green and/or Red Cabbage

Carrots

Parsley (optional)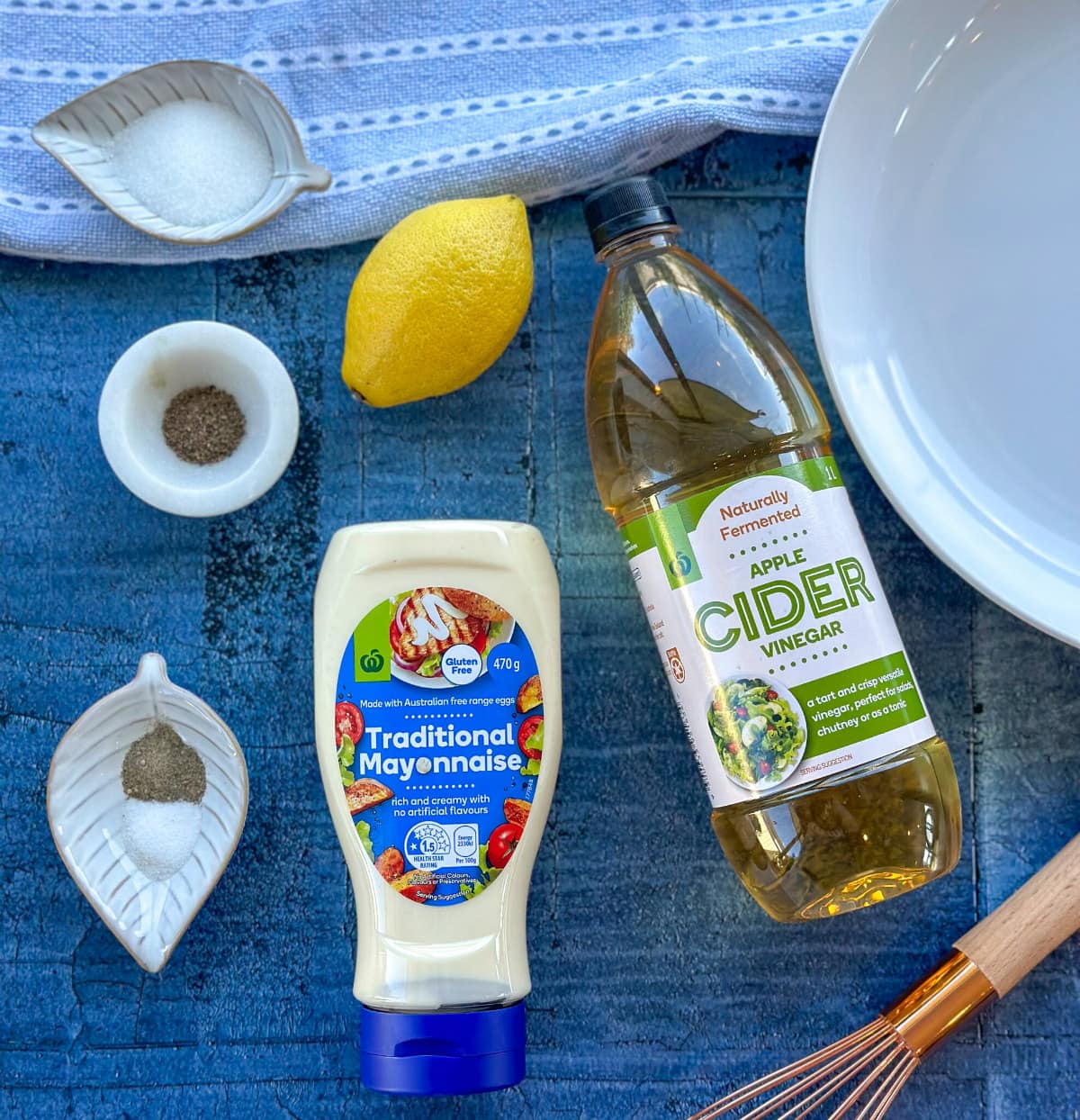 What makes a coleslaw stand out is a lovely creamy dressing, in this case a very simple one which uses just a few ingredients. The main component being mayonnaise, use your favourite one here.
Then you add both the citrus and tang of the lemon and vinegar, then round it off with sugar, salt & pepper. I have also used celery seeds here as I love the flavour of these but they are optional.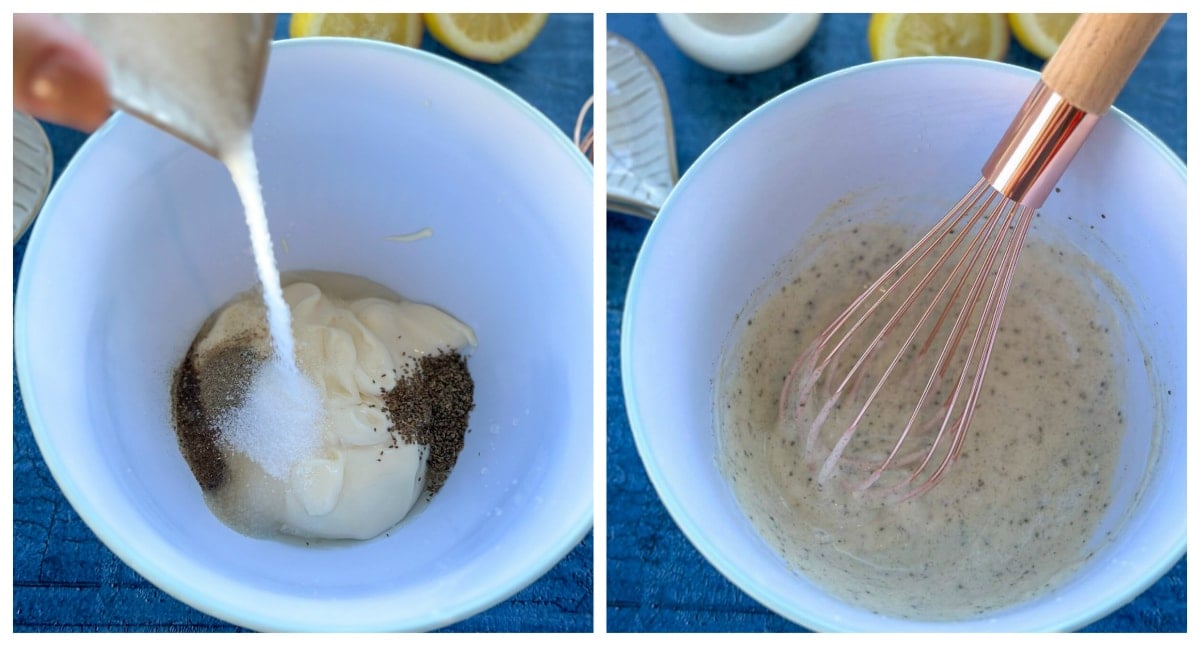 Then the main vegetables are simply cabbage and carrots. Some salads will include red onion and celery but this one I have kept very plain to mimic those found in store.
I like to use both red and green cabbage as it gives a lovely contrast in flavours and colours. Carrots are plentiful year round and if you have it parsley adds a lovely flavour and colour to the final salad.
To prepare the cabbage is lovely and simple. I have used half of each colour here. Simply quarter the halves, cut out the core, then half the quarters again and finely slice. My top tip here is ALWAYS use a much bigger bowl than you think you will need when preparing salads!!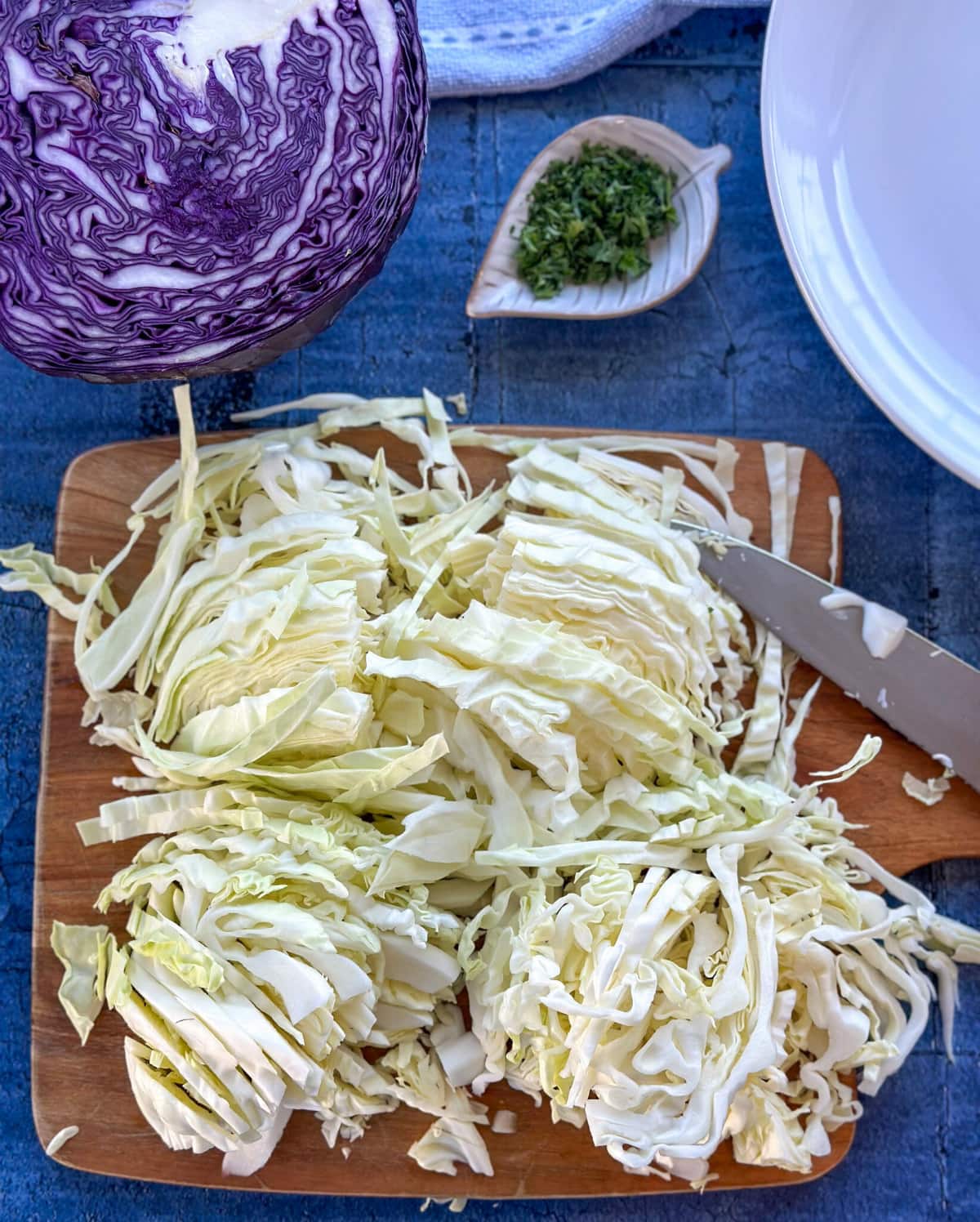 I have simply grated by carrots, however you can julienne these, or use a food processor with a grating attachment on both the carrots and the cabbage to make this even quicker to prepare.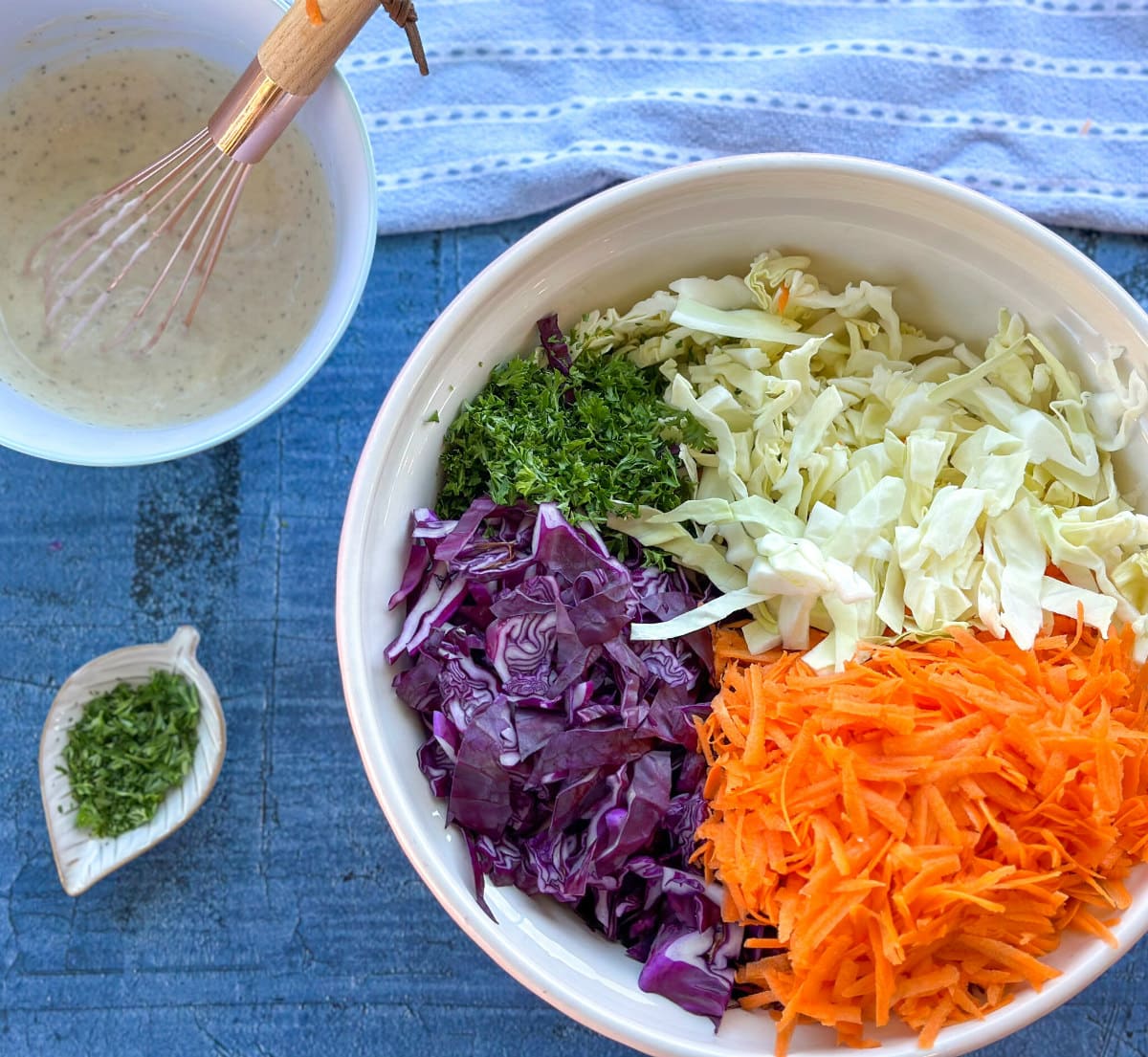 Then it is a matter of tossing together all of the ingredients with the dressing, I like to use clean hands here as it is much easier especially given the size of the salad.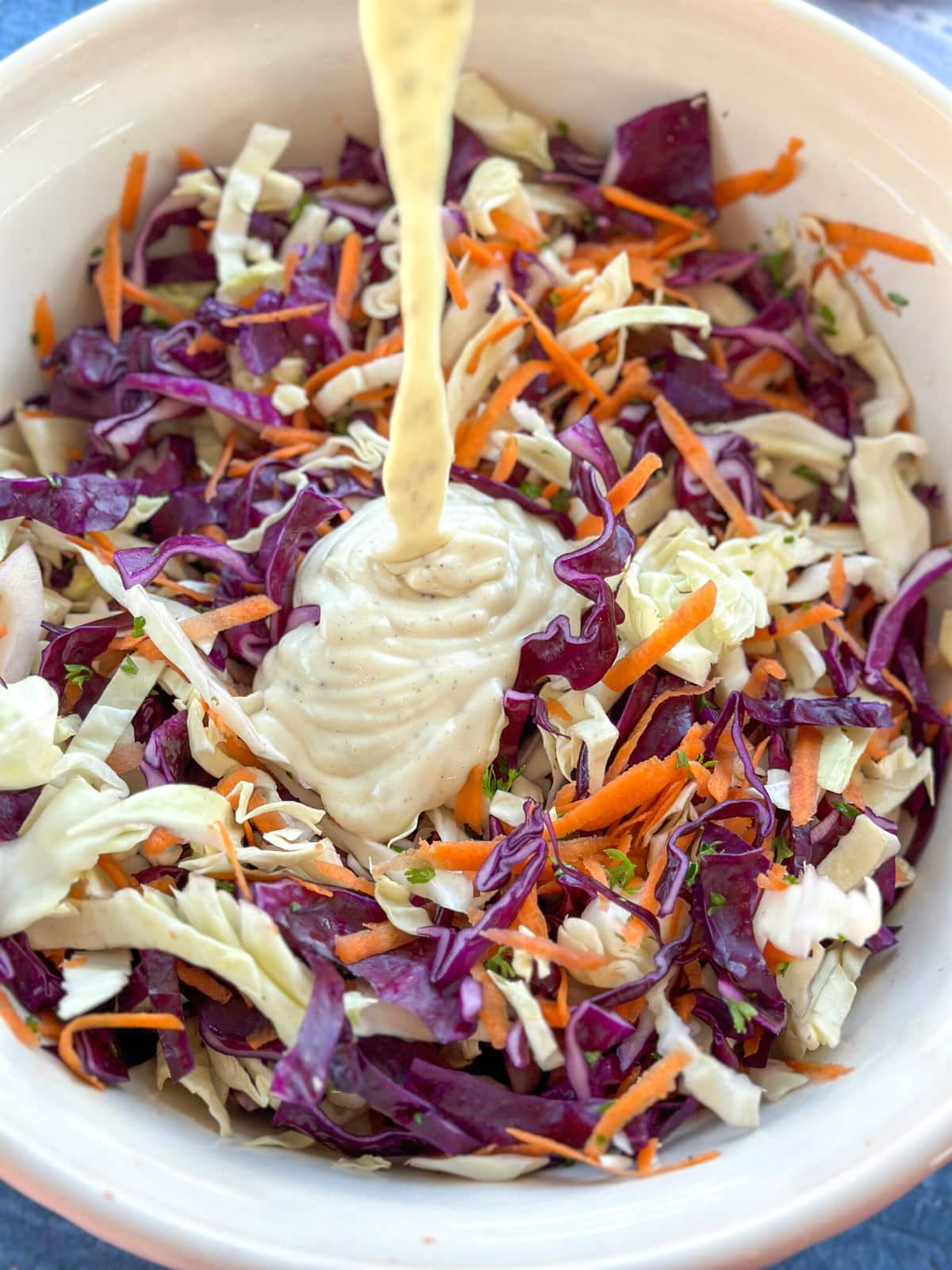 So onto the recipe, I have lots of delicious salad ideas on the blog so be sure to check those out while you are here.
Classic Coleslaw – large salad ahead!
I hope you love this one, let me know in the comments below if you make it.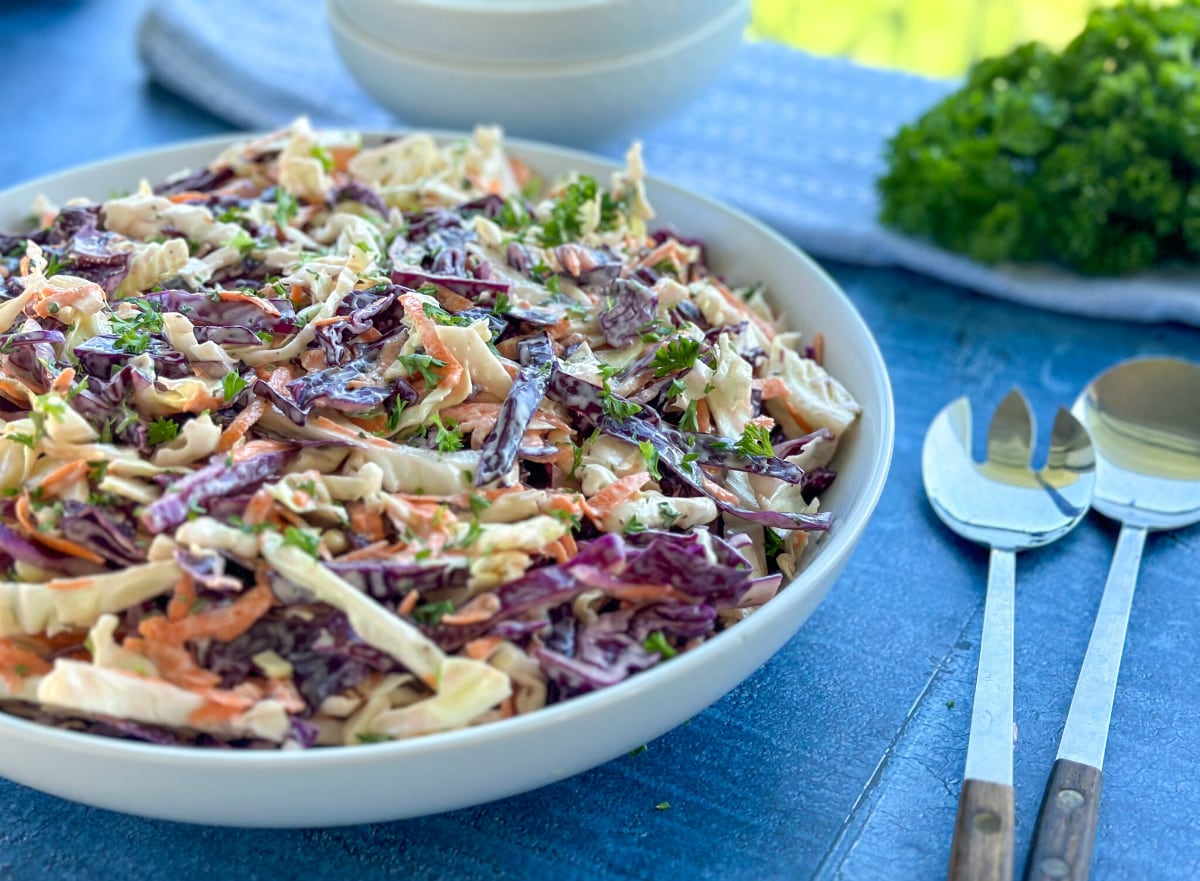 Thank you so much for stopping by to check out my latest recipes on my blog. If you are not already, be sure to follow me on Facebook or Instagram for more deliciousness, and you can register your email in the subscription box below to receive all my recipes as I publish them.
Happy Baking!
Anna
Pin It! Pinterest