Delicious and packed full of fresh flavour this sweetcorn salad is a great summer side dish.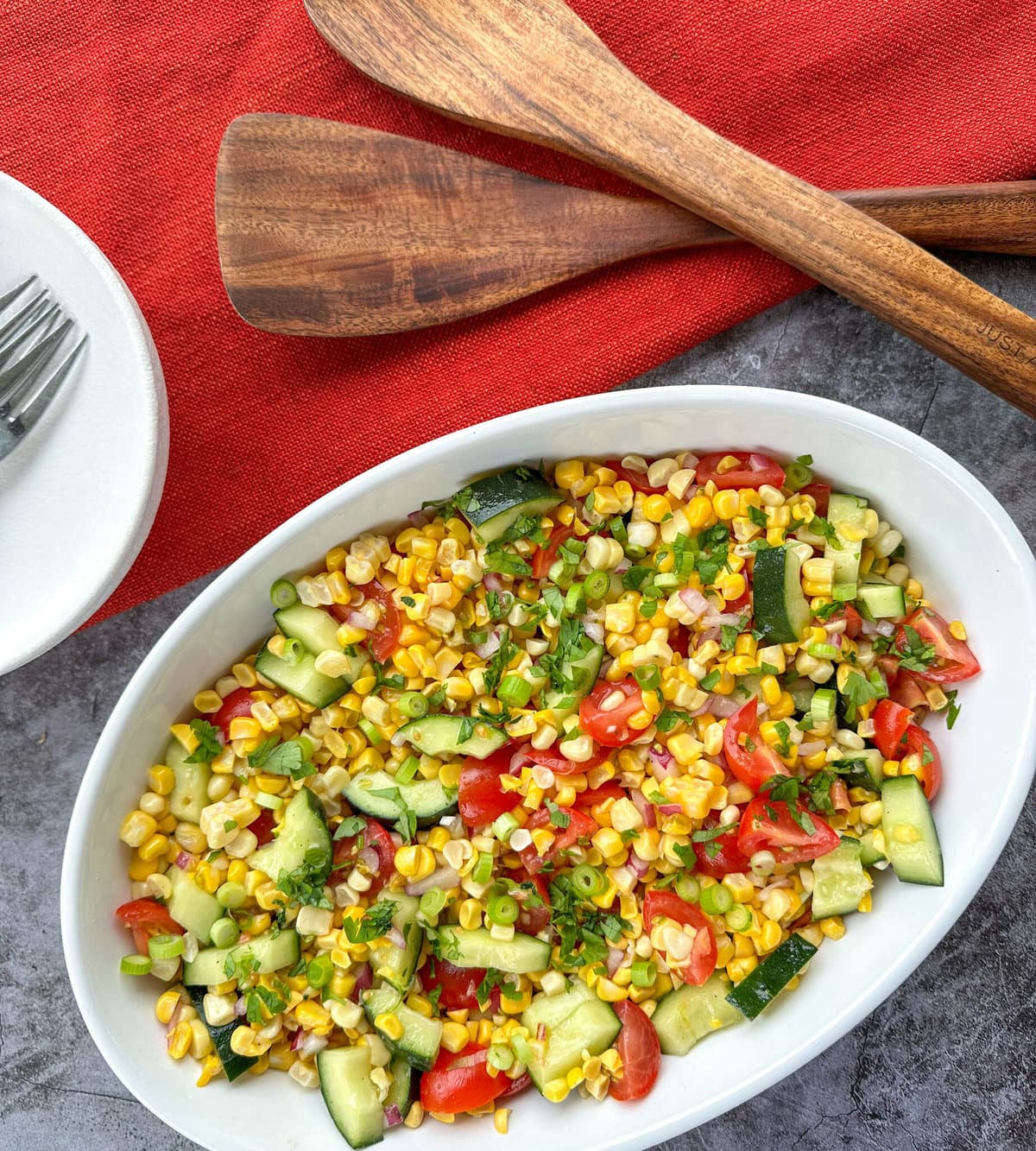 The ingredients for this recipe have kindly been provided by Countdown Supermarkets as Brand Ambassador, all opinions are my own.
This is a lovely fresh salad that would be a great accompaniment to any dinner, from BBQ's to a special occasion to a week night meal. It has a lovely freshness that really works with so many dishes.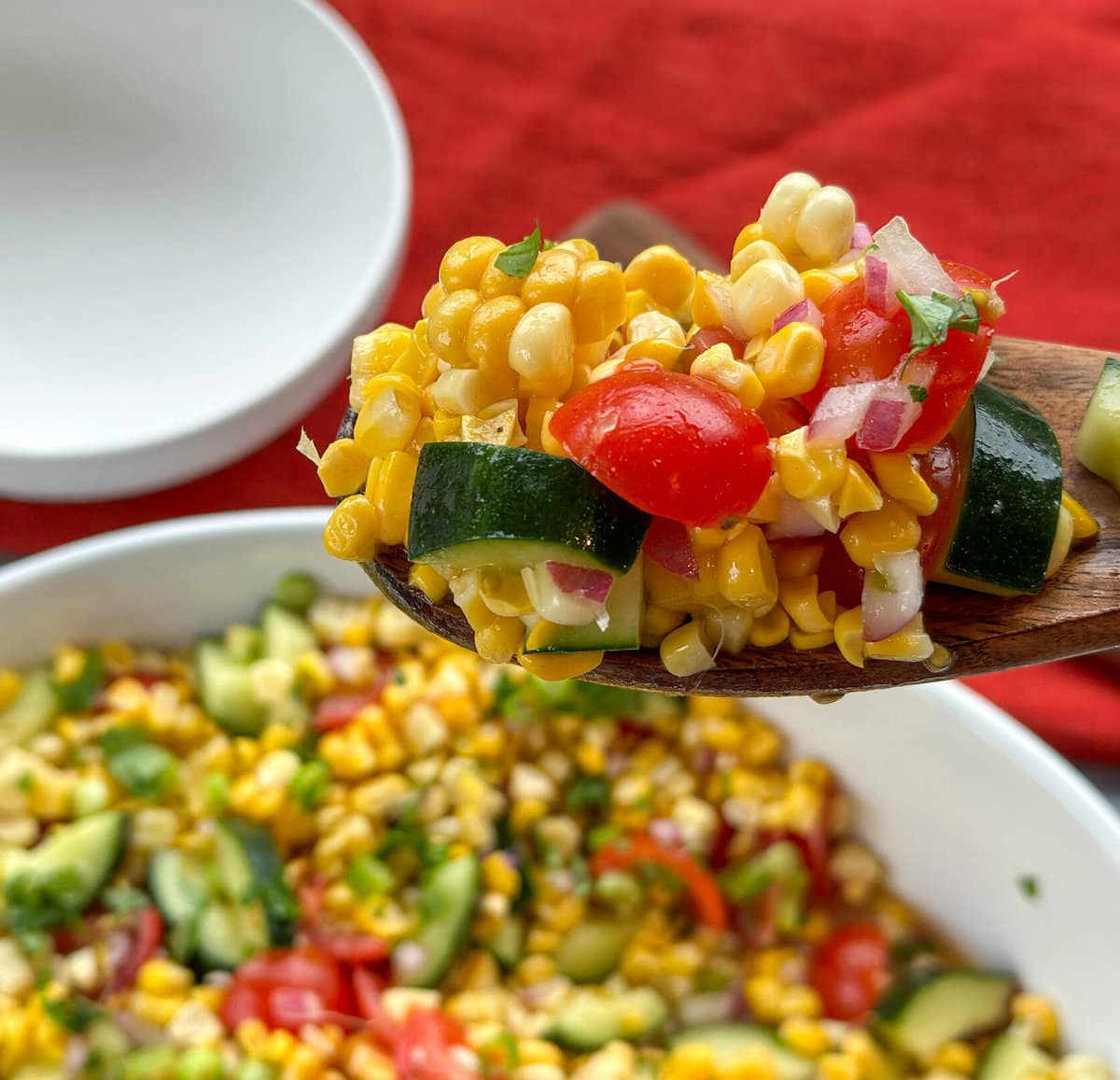 Sweetcorn is plentiful in Summer here in New Zealand and while my kids happily eat it on the cob I wanted to share another lovely way to use it. I have used whole corn on the cob here, you can microwave, boil or even chargrill your corn for this recipe.
You can used canned or frozen corn also, you just need to prepare it well depending on the corn you choose.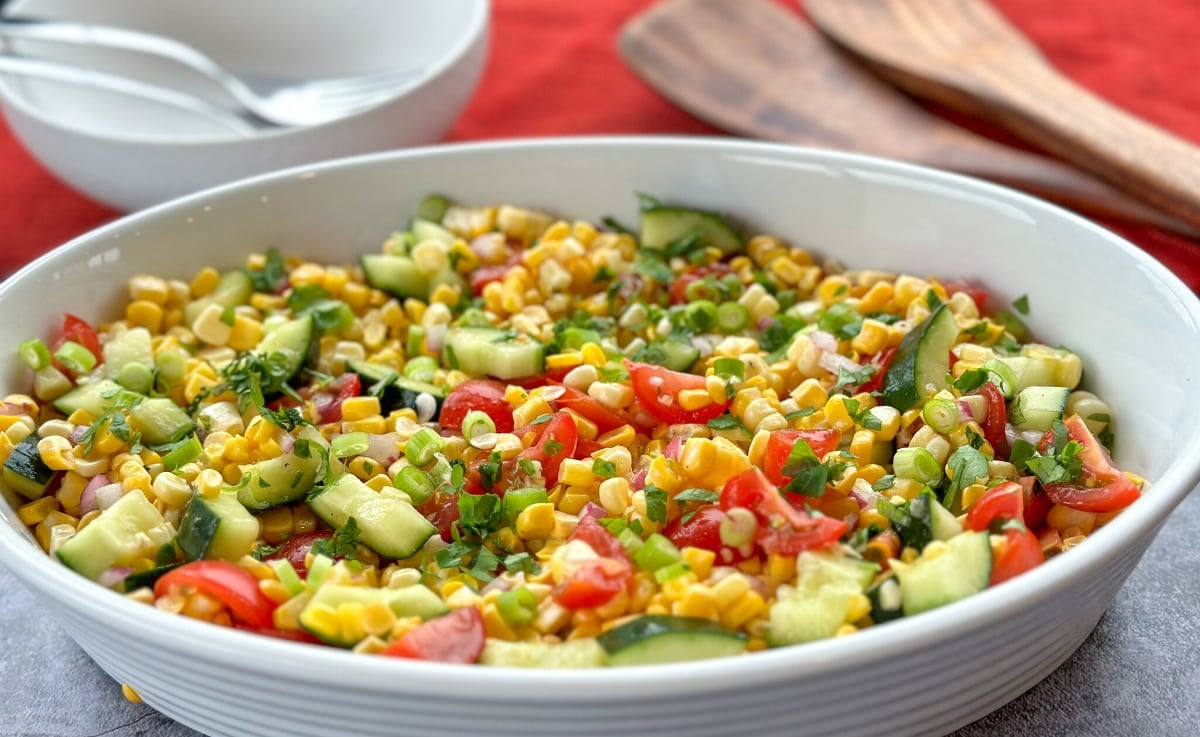 For canned corn, rinse and drain it well, for frozen corn thaw it in the refrigerator overnight to make sure it is thawed and be sure to drain it well.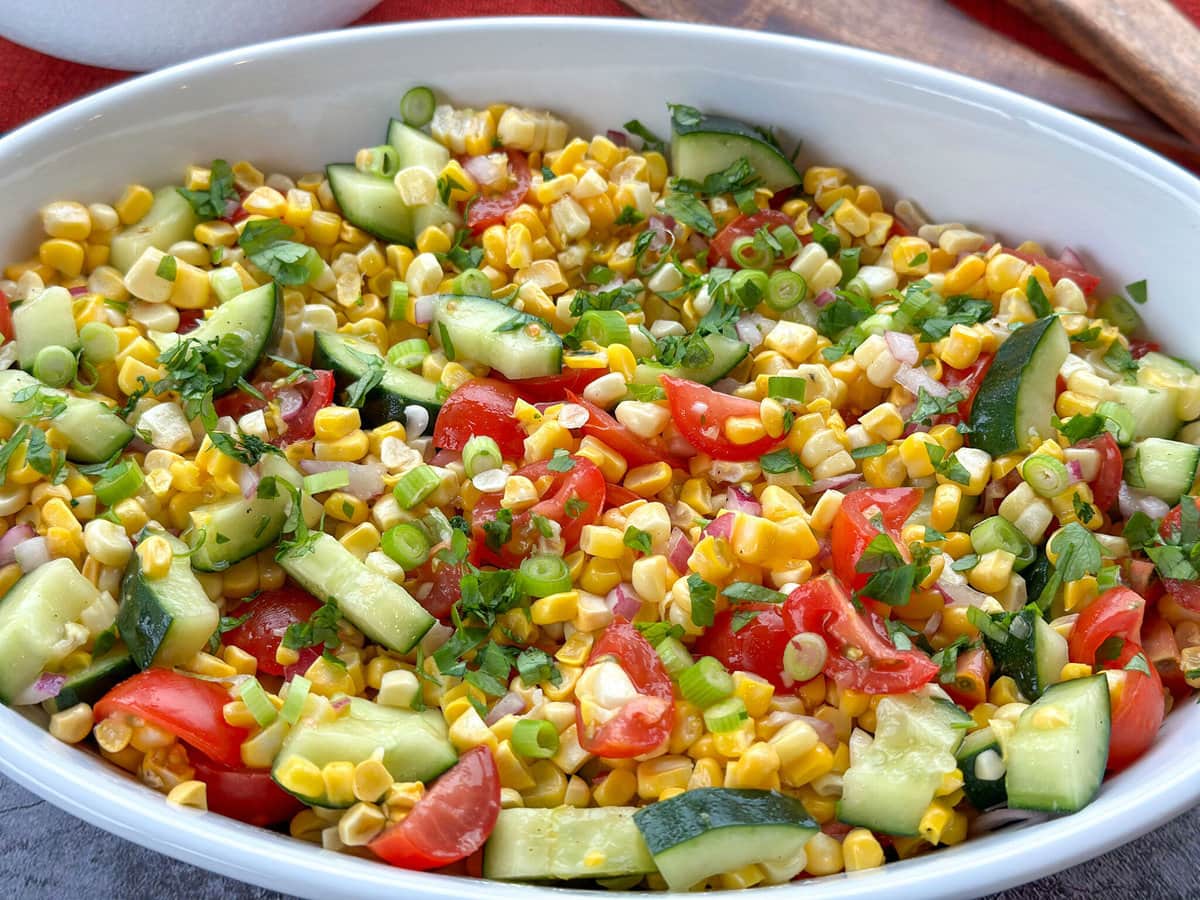 There are so many variations of this salad online this is just the one that works best for our family. You can of course add or omit any ingredients you like or think will work well.
The key to a good salad is to balance the flavours, and here the vegetables do that already, with the sweetness of the corn, the bite of the red onion and the lovely fresh bursts of the cherry tomatoes, so the dressing will want to compliment that.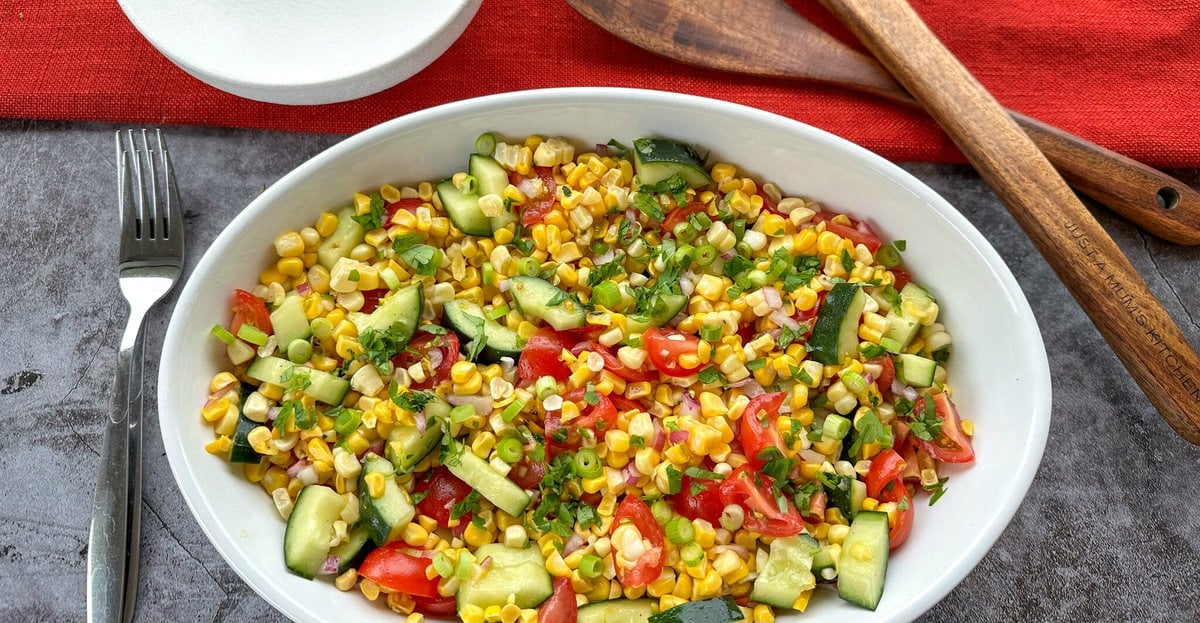 I have prepared a lovely simple olive oil and apple cider vinegar dressing here, this is a common base for many of my salad dressings, it is balanced with some honey and honey mustard to elevate the flavour even more.
You can replace the honey mustard for another mustard of your choice or a little minced garlic if you prefer.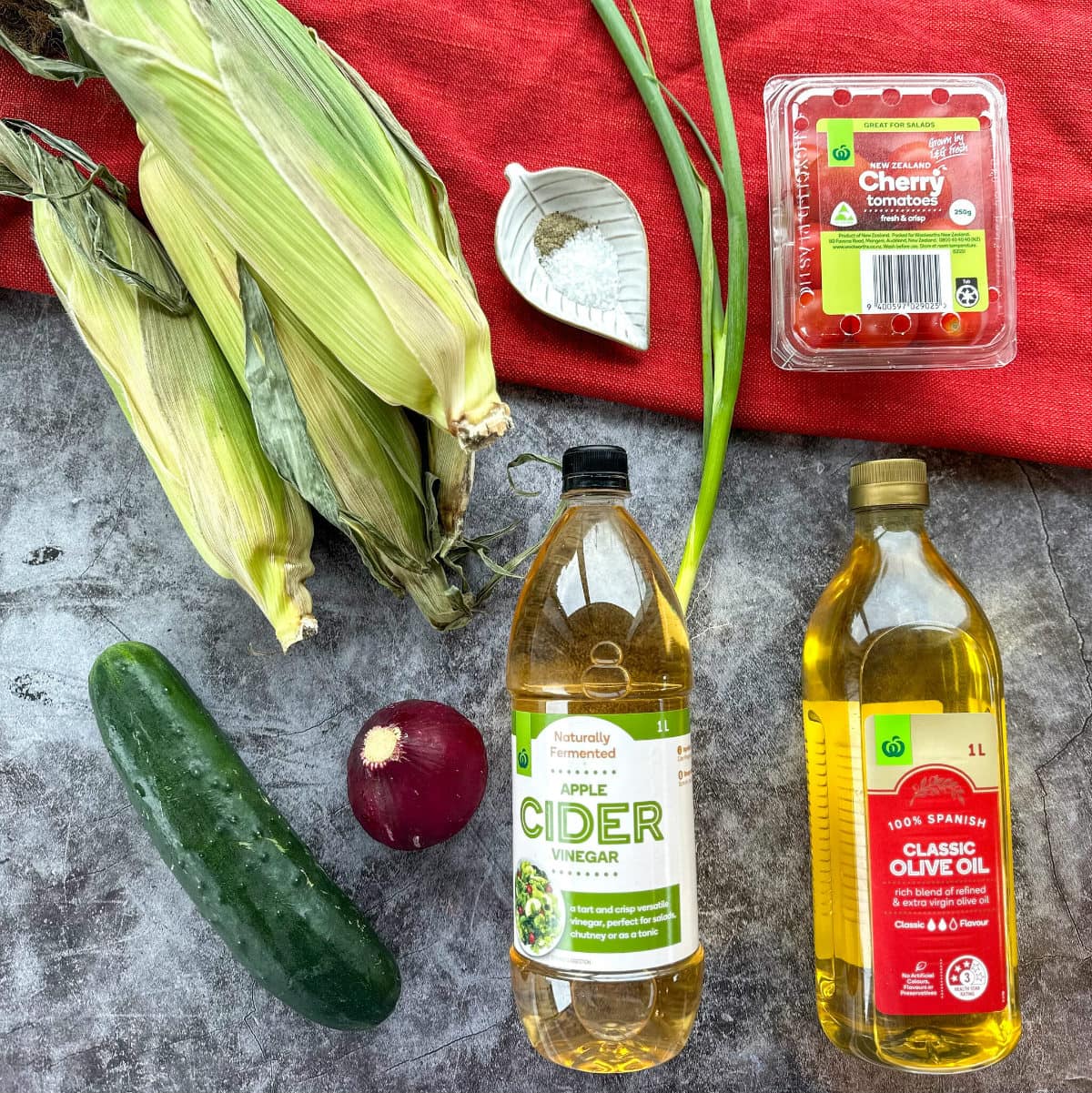 The ingredients you will need are:
Corn

English or Lebanese Cucumber

Cherry Tomatoes

Red Onion

Parsley

Spring Onion (Optional)

Olive Oil

Apple Cider Vinegar

Honey

Honey Mustard (or any mustard or even a little minced garlic)

Salt & Pepper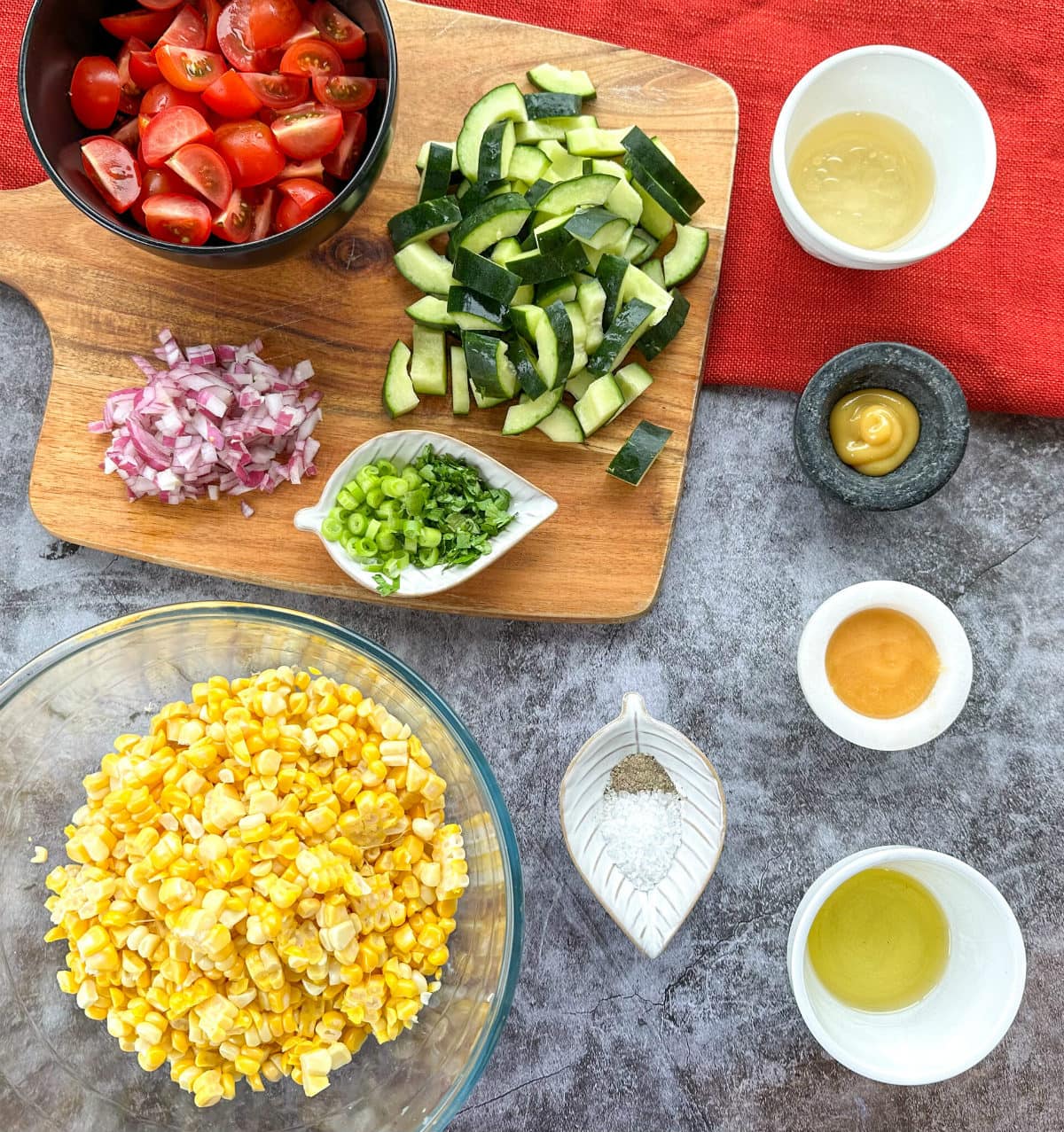 To prepare the recipe is so lovely and simple, while my sweet corn is cooking I dice and prepare the rest of the ingredients. The first thing you will want to do is to soak and rinse your red onion. This removes some of the astringent bite from it to make it just a little sweeter and more pleasant.
To soak your red onion finely dice it and then place in ice cold water for at least ten minutes, stirring occasionally, then rinse with cold water and pat dry.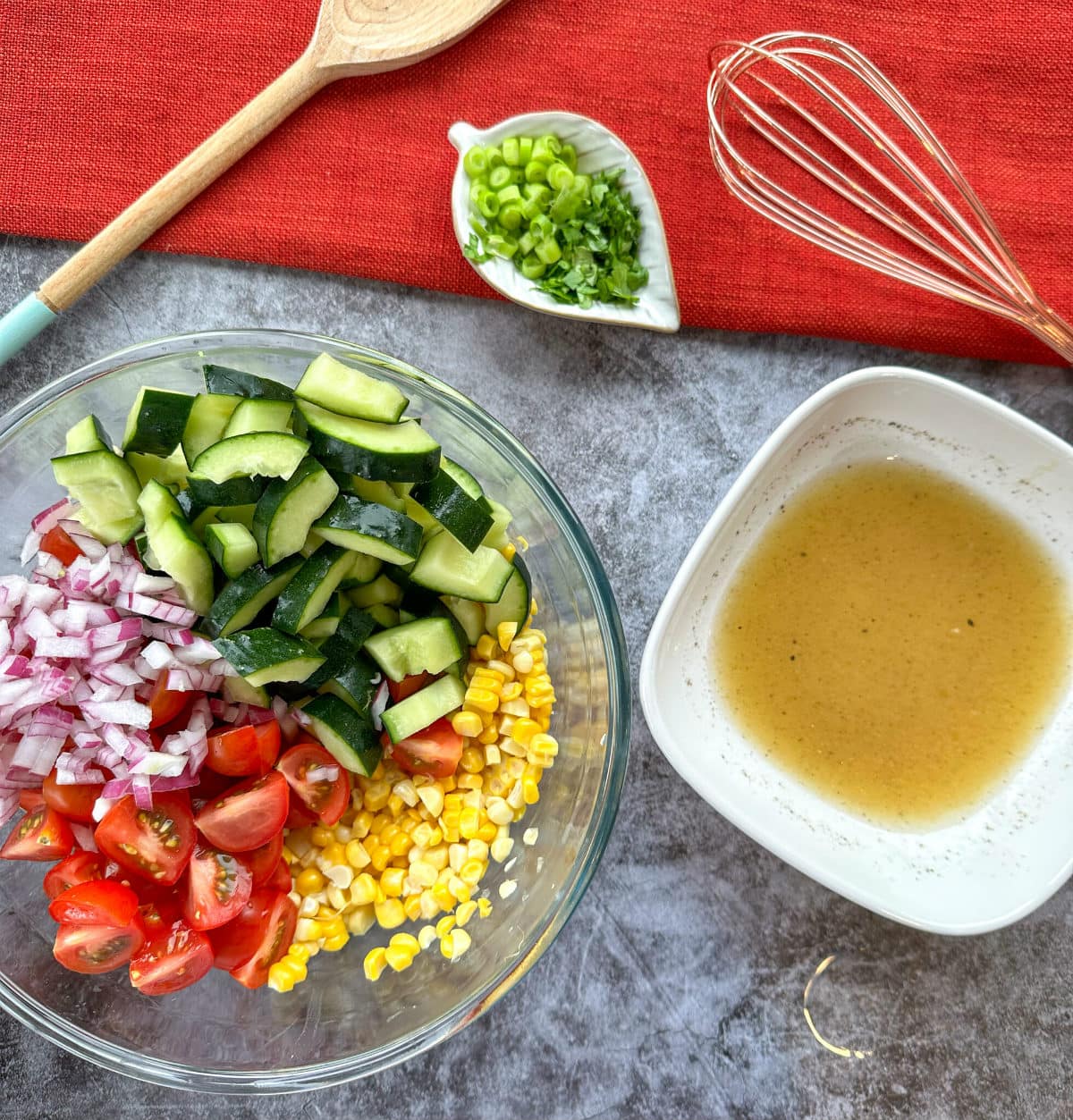 To prepare the cucumber you slice the ends off and then cut in half lengthways. Then using a teaspoon scrape out the seeds from the inside. Slice each half in half again and then thinly slice.
Cut your cherry tomatoes into quarters, finely dice your parsley and if using (if you want extra onion hit) finely slice some of the light green portion of a spring onion.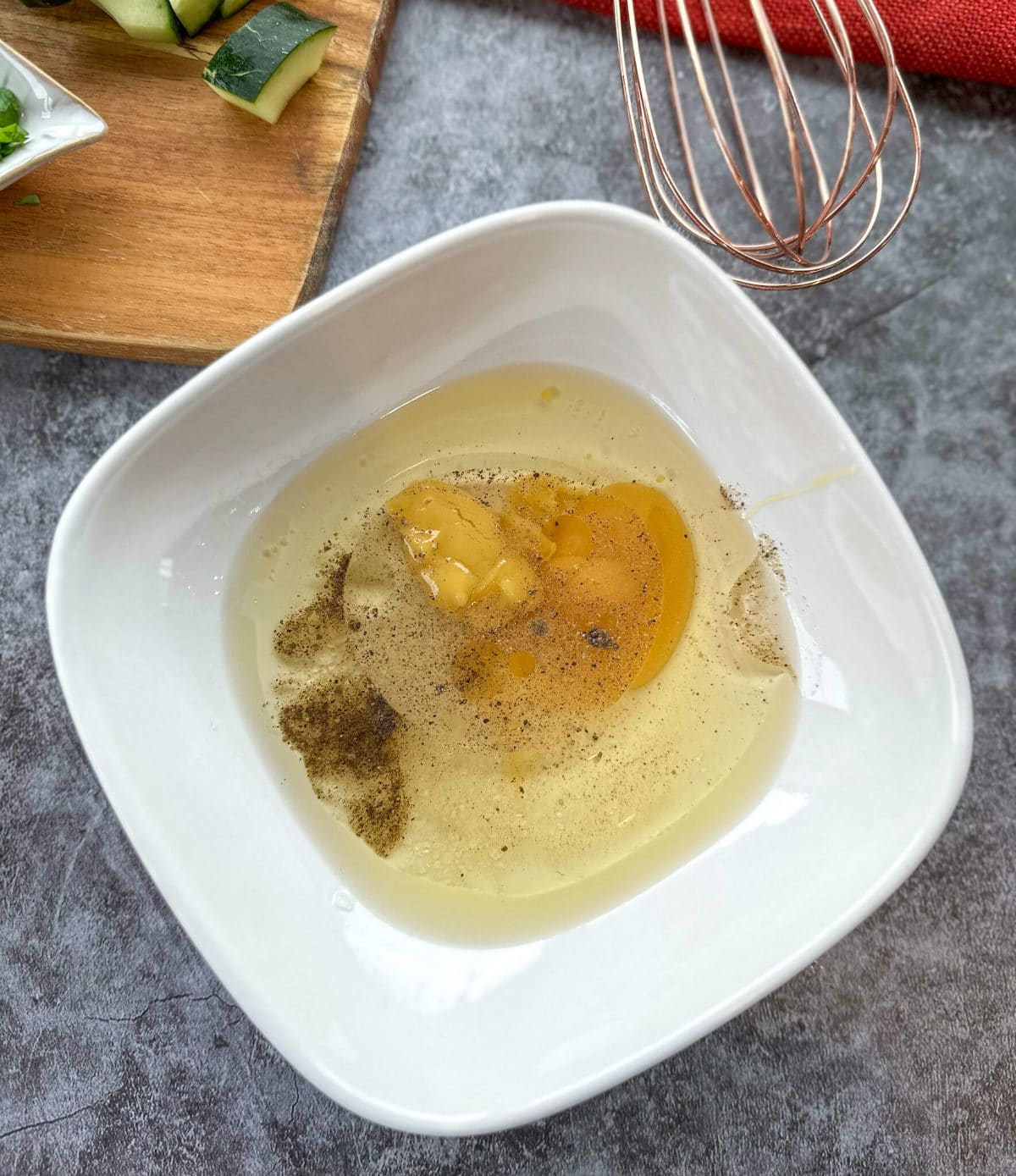 To prepare the dressing, simply add all of the dressing ingredients to a small bowl then whisk well to combine ensuring no lumps of honey remain.
If you are using corn on the cob, slice each piece of cooked corn cob in half and then with the piece of corn standing on its end slice down to remove the corn using a sharp knife, be sure not to get any of the middle or cob of the corn. Repeat with all remaining pieces of corn.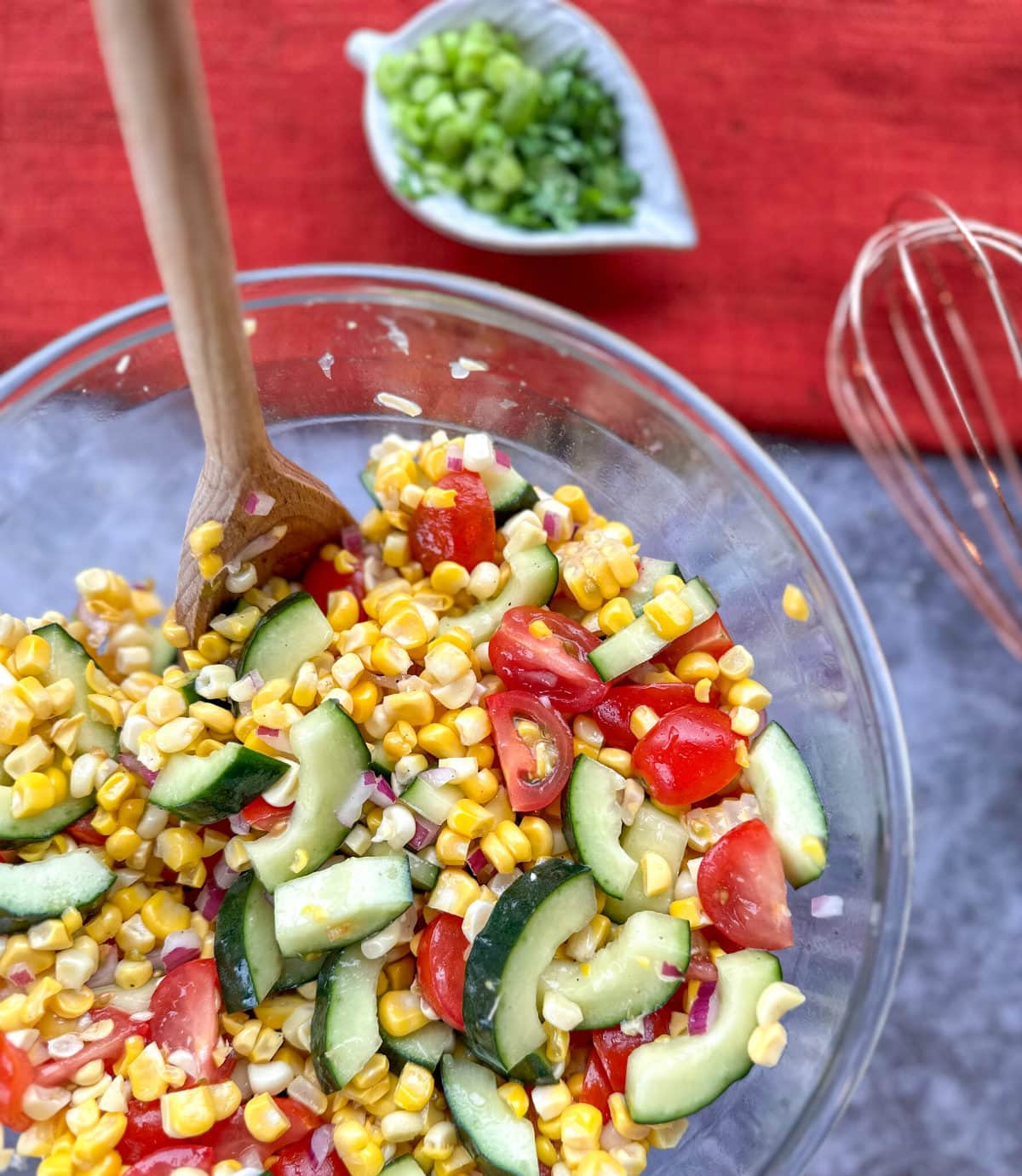 Then it is just a matter of combining all of the salad ingredients, mixing then coating with the dressing.
You can then sprinkle with the parsley and spring onion if using. It is so lovely and simple, it gets better as the flavours infuse. I hope you enjoy this lovely salad.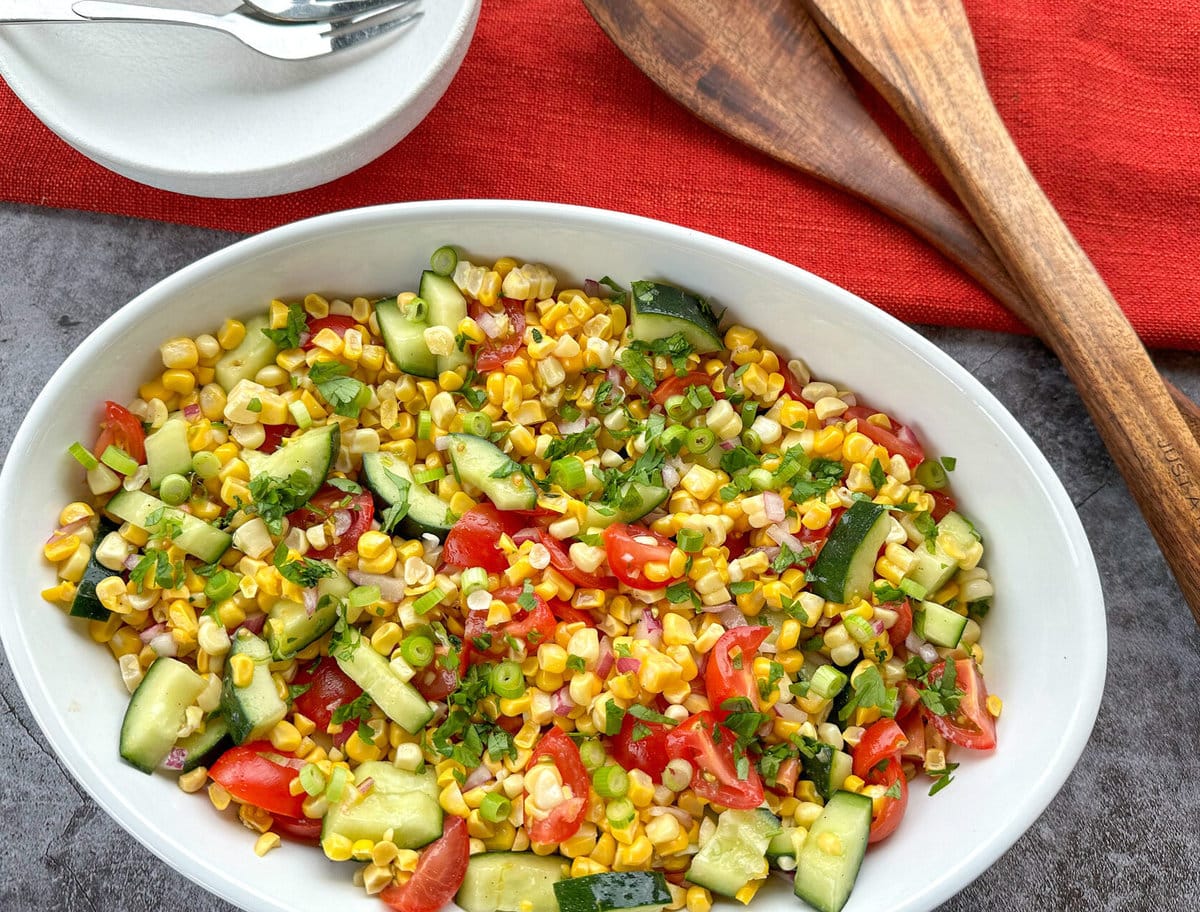 Sweetcorn Salad Recipe
I hope this becomes a favourite, it definitely is popular here. Be sure to let me know in the comments below what you think. Check out this post for more summer salads – HERE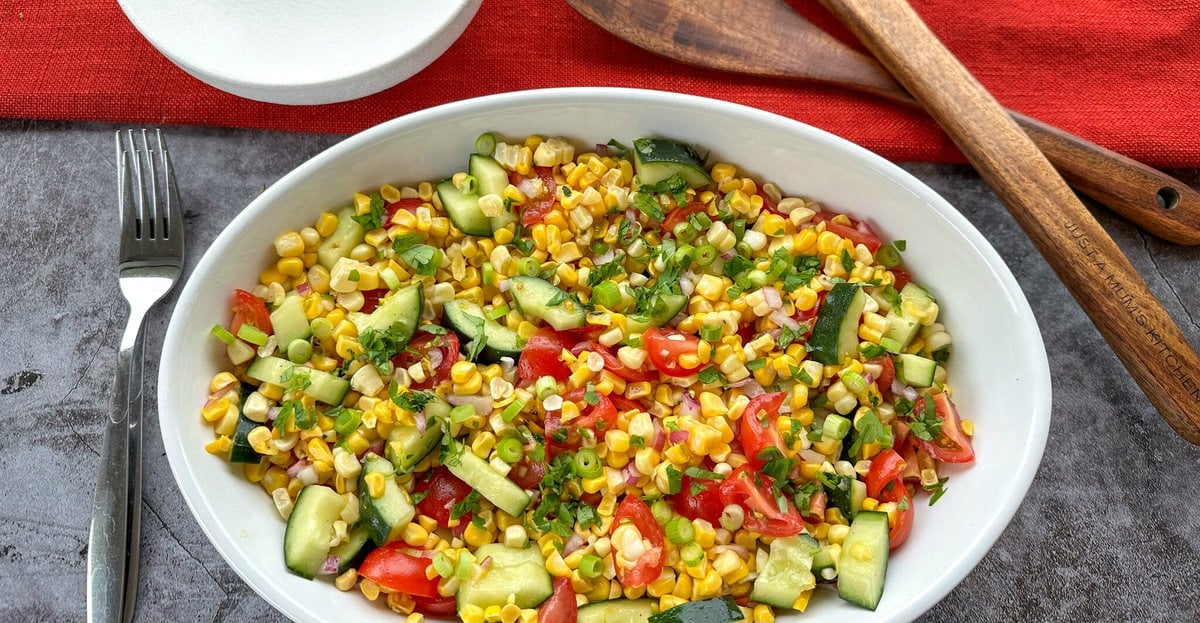 Thank you so much for stopping by to check out my latest recipes on my blog. If you are not already, be sure to follow me on Facebook or Instagram for more deliciousness, and you can register your email in the subscription box below to receive all my recipes as I publish them.
Happy Cooking!
Anna
Pin It! Pinterest