Delicious flavourful Brown Butter & Toasted Coconut Cookies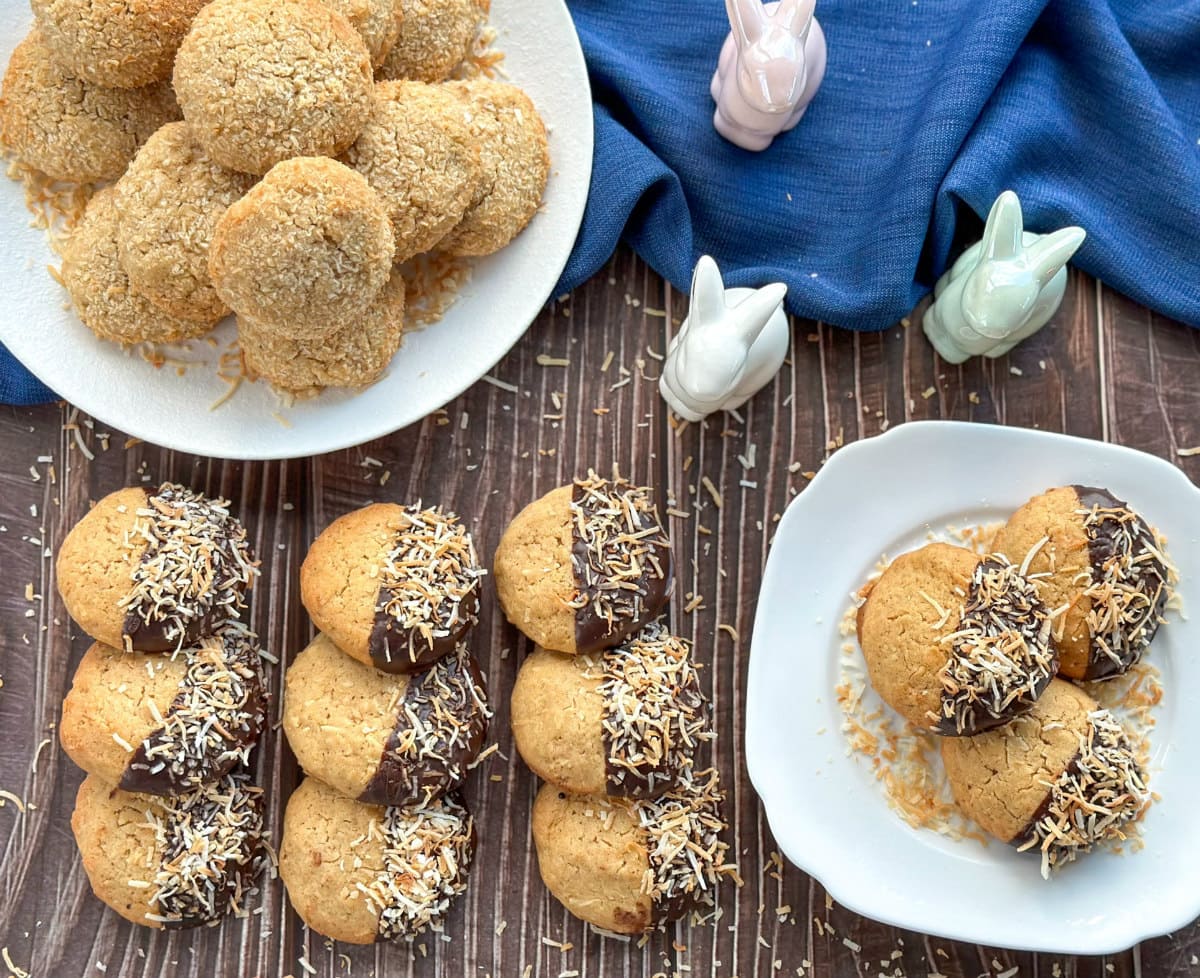 This recipe is sponsored by Countdown Supermarkets, all opinions are my own.
When asked by Countdown to showcase their Own Brand range in my baking for Easter I knew what I wanted to make and it is these cookies. I love coconut baking at Easter time and these cookies are something just a little bit special.
I exclusively use the Own Brand baking range so it was as easy as going to my own pantry.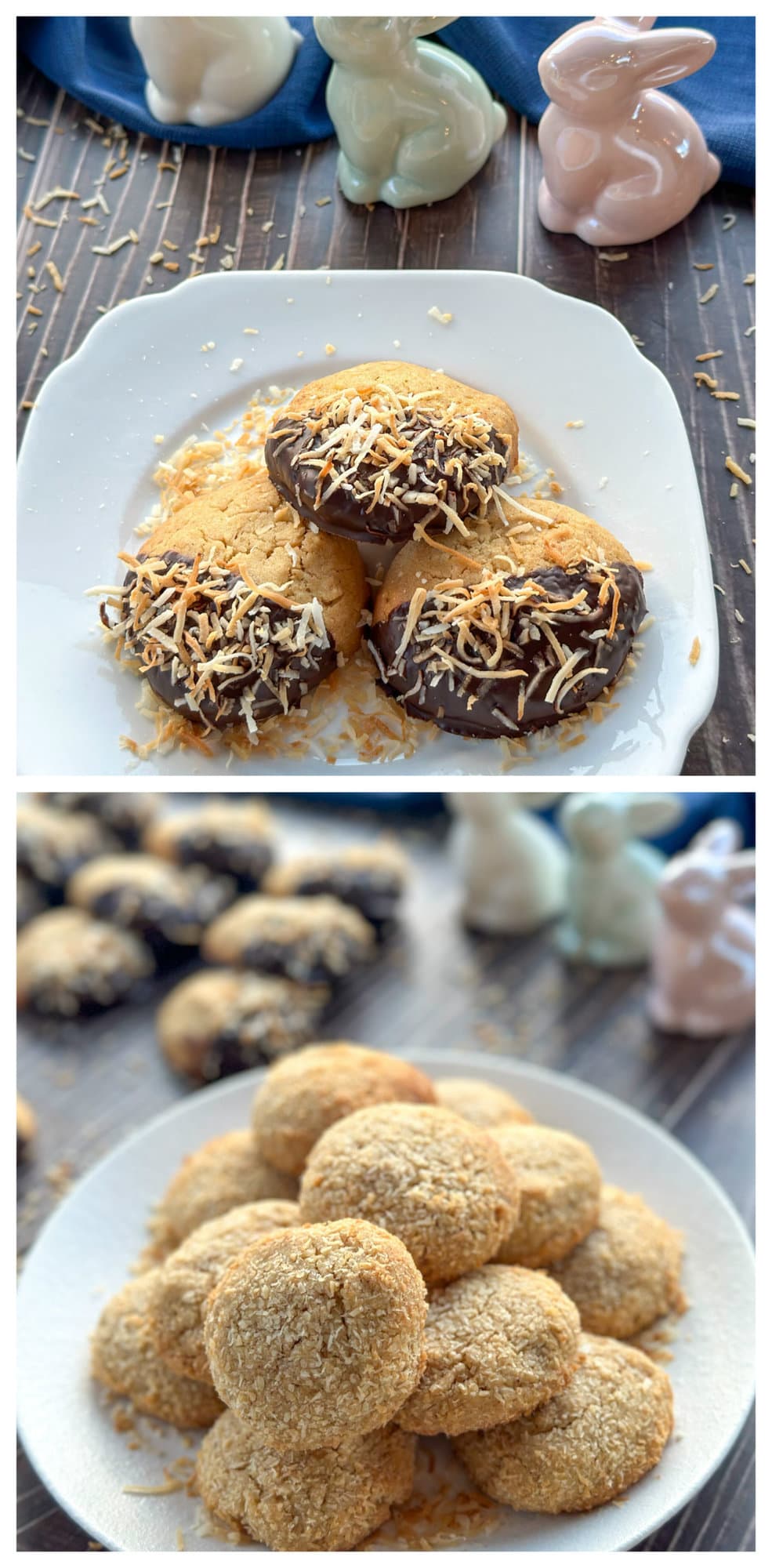 Using simple pantry basics but enhancing the flavour of them in a few ways just elevates the whole dish. I have used both browned butter and toasted shredded coconut here as it just lifts these from an ordinary coconut cookie.
There are so many variations of these cookies around, everyone has their own way of making them shine, this is just my version to make something a bit special for the long Easter weekend or any time of the year!
Within this recipe I will share how to brown butter, it is a lovely simple method that requires some time and patience to get it right, and of course toasted coconut. Again a super simple thing to do, but can go badly quickly if you do not take care.
I hope you enjoy both of these methods so you can use them in other recipes.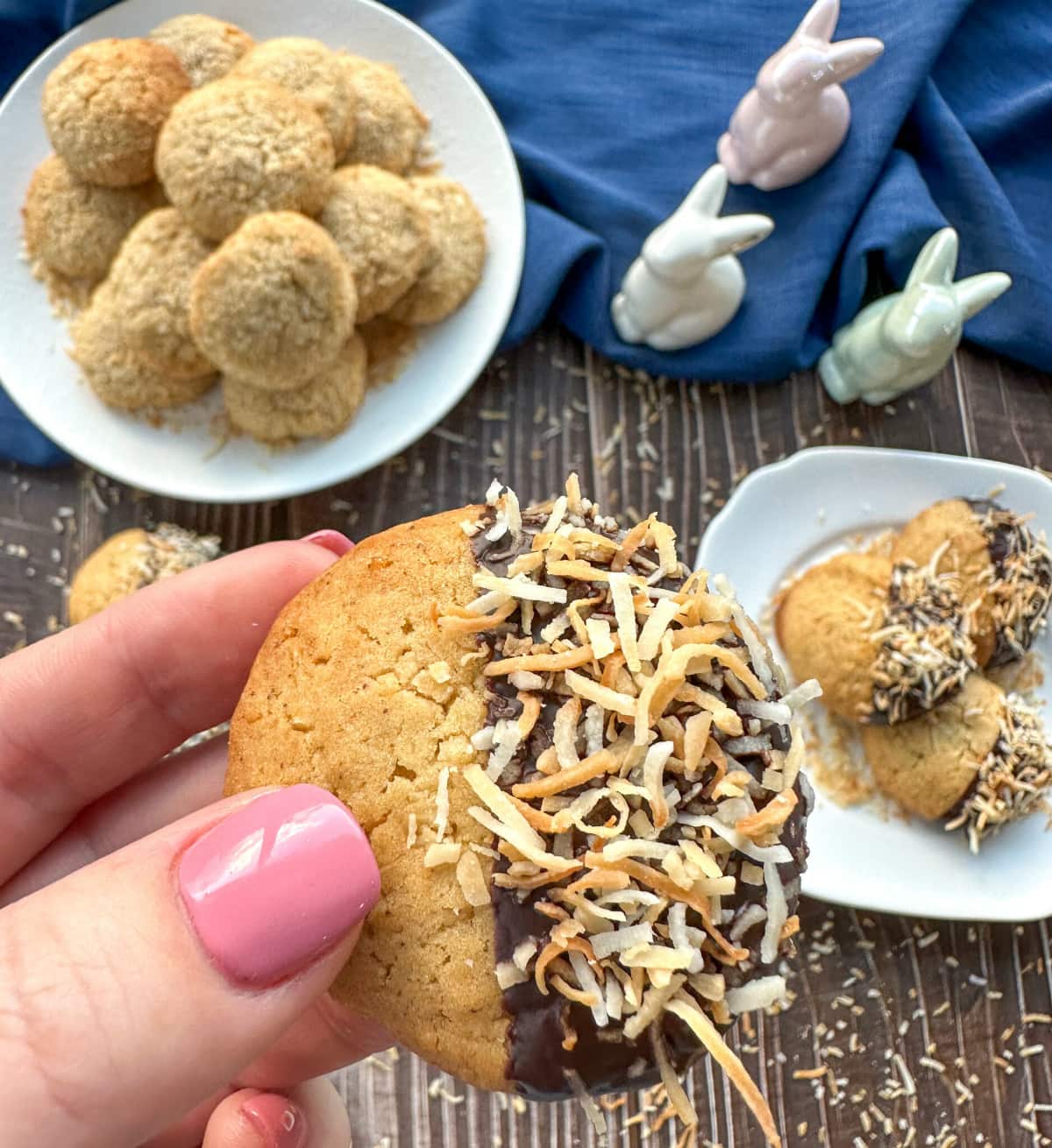 You will see I have finished these cookies in two different ways, one is coated in desiccated coconut, the other dipped in dark chocolate. You can of course leave them plain and they are so good! So I shall leave that up to you.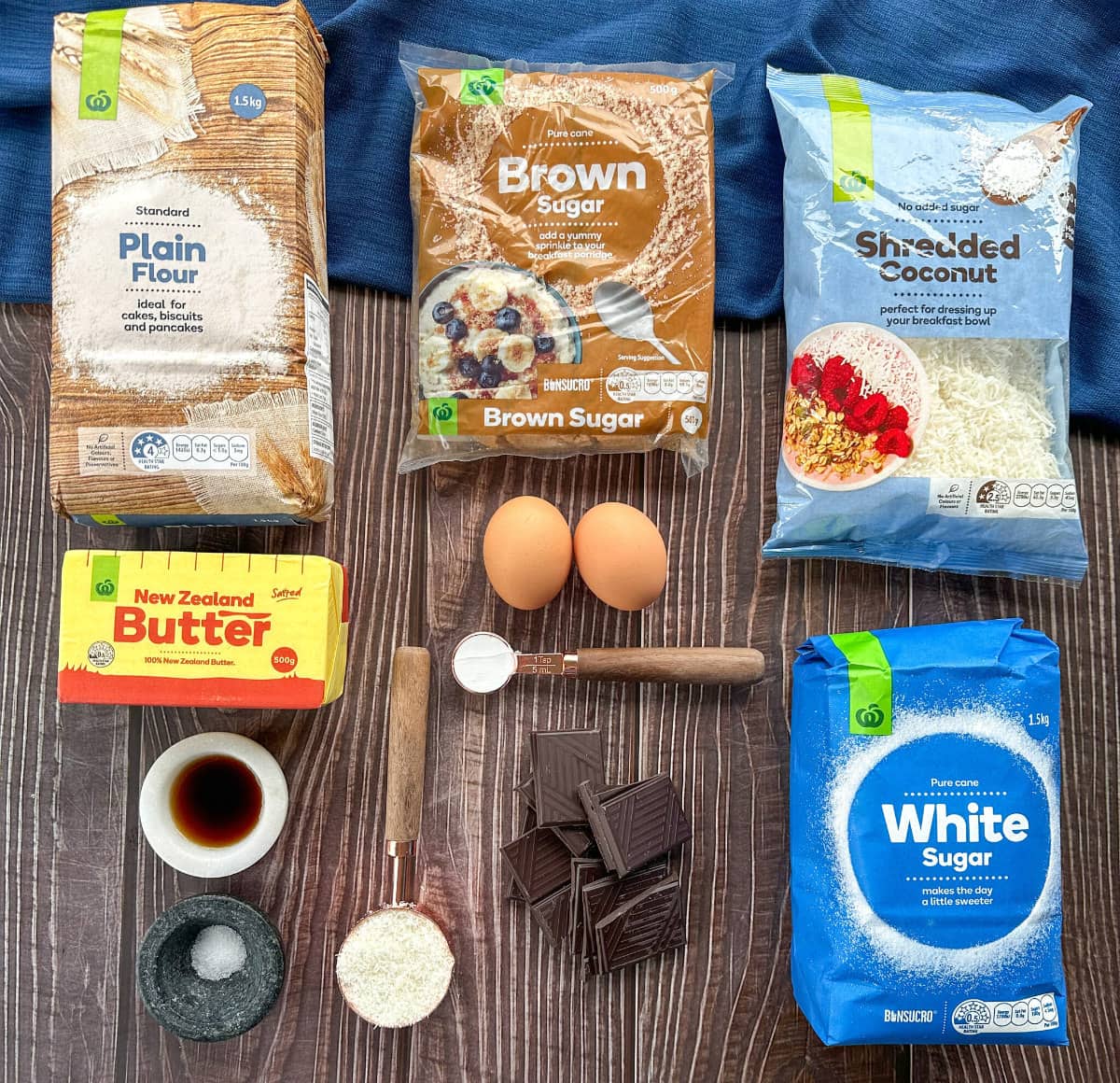 The ingredients you will need are (please scroll down to find the recipe card for full details)
Plain White Flour

Baking Powder

Salt

Butter, browned

Brown Sugar

White Sugar

Eggs

Vanilla

Shredded Coconut (toasted)

Optional: Desiccated Coconut or Dark Chocolate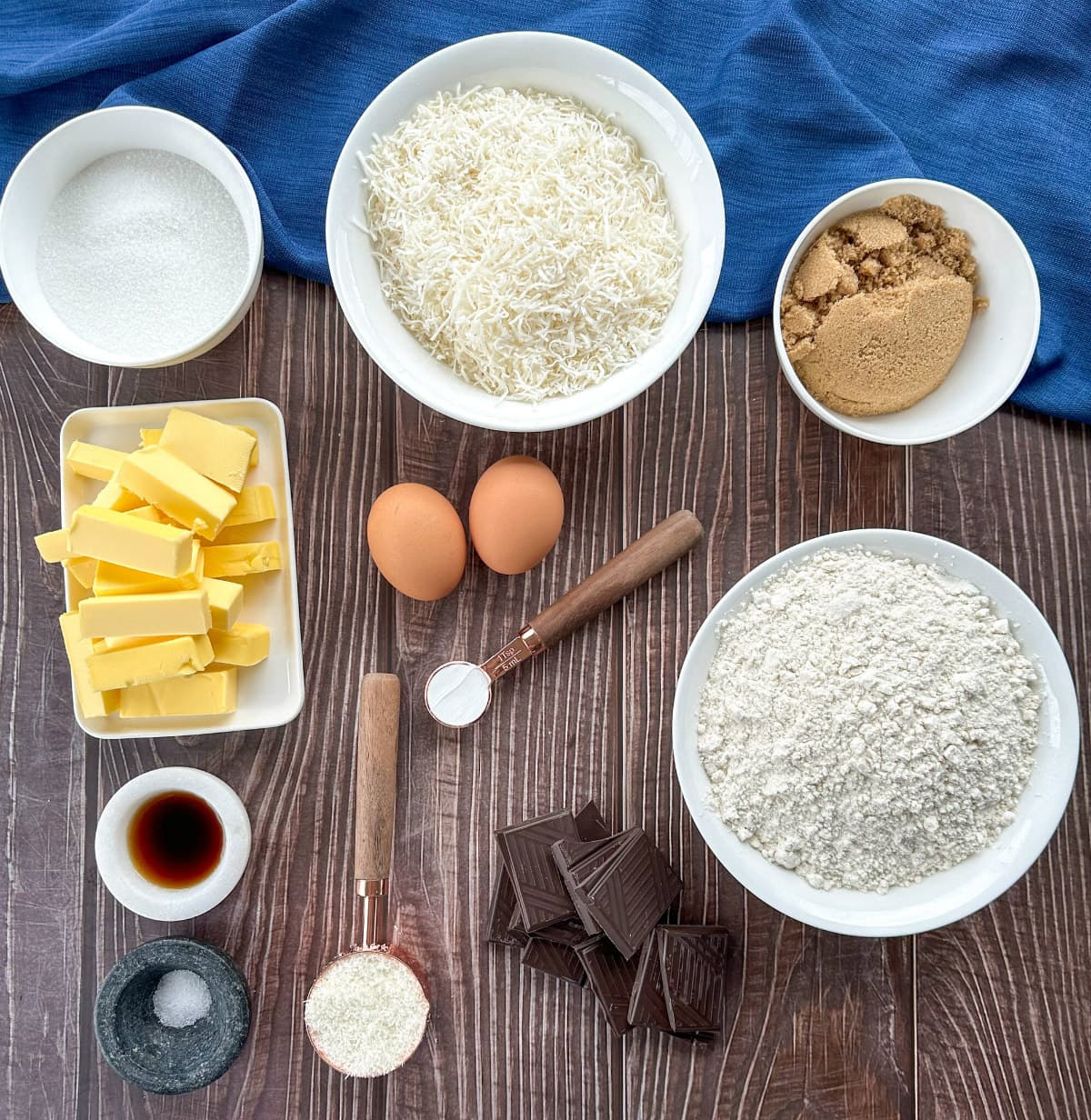 Before you begin to make the cookies you will need to brown the butter, this takes basic melted butter to a whole new flavour level, bringing out a lovely caramelised nutty flavour.
The way to brown butter is to slice the butter into small even pieces, place in a saucepan and over a low heat begin to melt the butter. It will then sizzle (this is releasing the water) then after this it will begin to foam and then the milk solids will fall to the bottom of the pan.

At this point, stirring frequently, you will notice a foam form on top of the butter and as you whisk it, you will see that the butter underneath is becoming a lovely amber colour. Once you can smell the nutty aroma, and the liquid at the bottom is a lovely golden brown remove this from the heat and pour into a heat proof bowl so it stops cooking.
Be sure to scrape all of the brown bits from the pan as this is where all the flavour lives. Set this aside to cool to room temperature while you toast the coconut. Once cold you will add a few tablespoons of water back into the butter to increase it to the volume it was before melting.

To toast coconut, you take the two cups of shredded coconut and spread them evenly on a baking tray. In a preheated oven it will take around 7-8 minutes to brown. But you will need to stir the coconut every 2 minutes to prevent it burning on the top. You can of course do this on the stove top too in a heavy bottomed pan.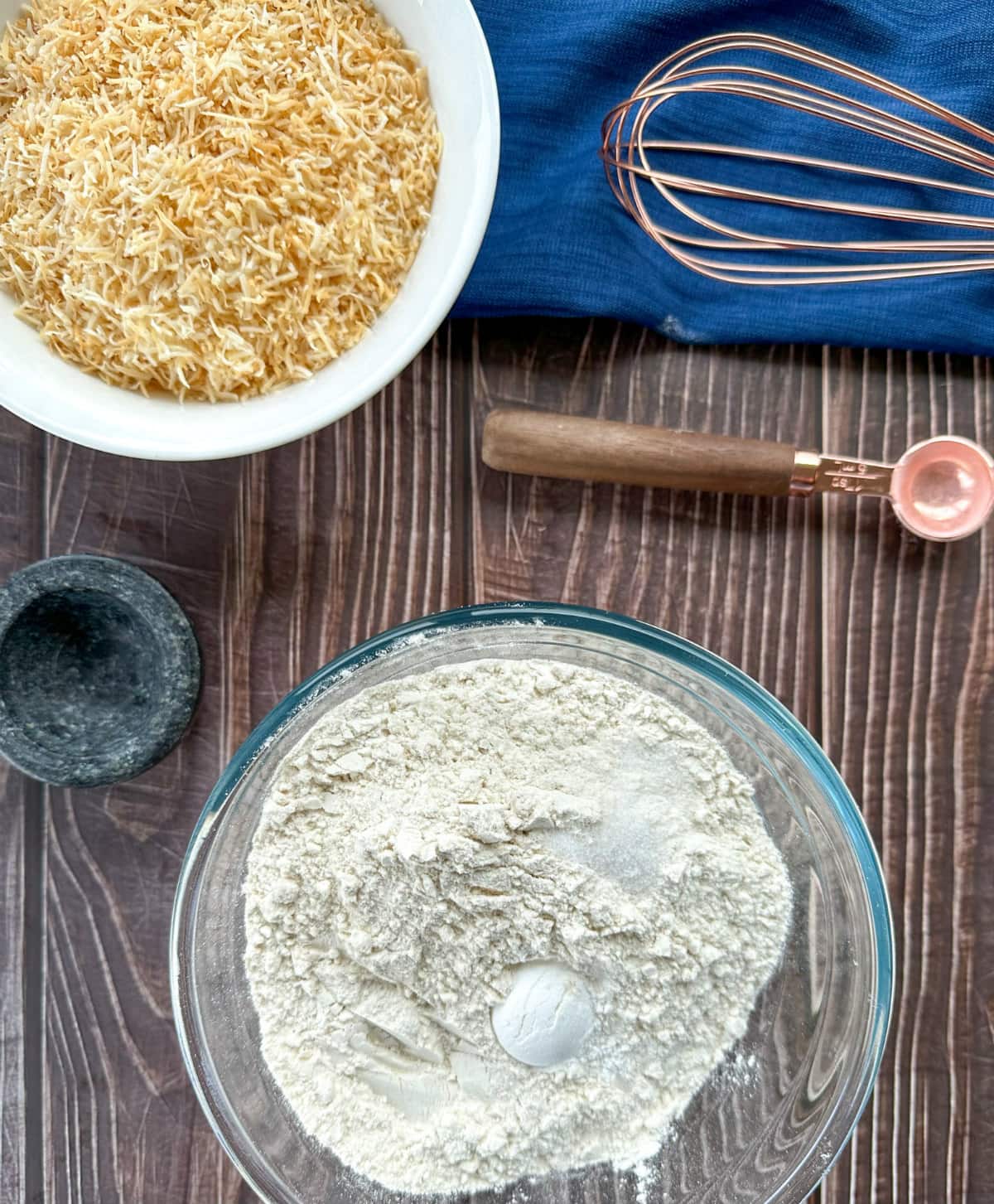 Coconut is toasted when the edges of the coconut begin to brown, this is when the flavours are enhanced, but before it burns. Once you are happy with the colour remove from the oven and allow it to cool in a heat proof bowl while you prepare the rest of the cookie dough.

To make the cookies themselves is so easy, very similar to my Best Ever Chocolate Chip recipe. The key to great cookies is to blend well for the first two steps of the recipe, that is the browned butter and sugars, then when you add the egg and vanilla.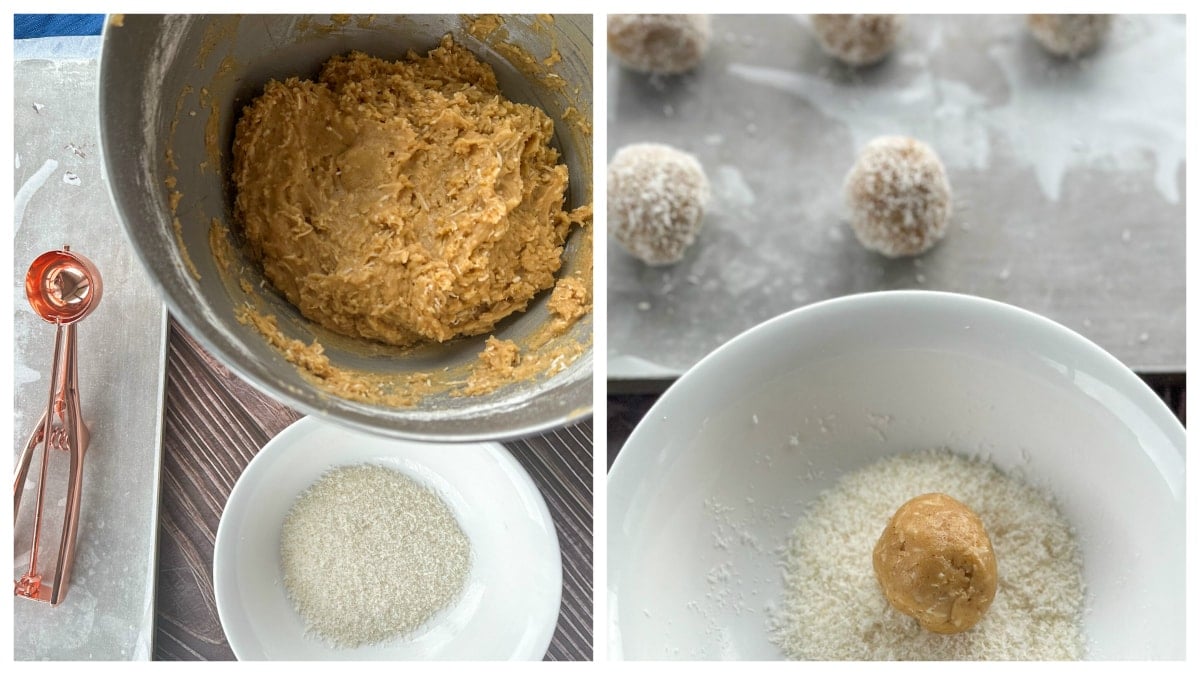 The next steps are simply carefully folding through the dry ingredients. You will see I have prepared the cookies two different ways, one rolled in desiccated coconut, the other left plain to dip in chocolate later. You could also add chocolate chips to the recipe for another lovely flavour.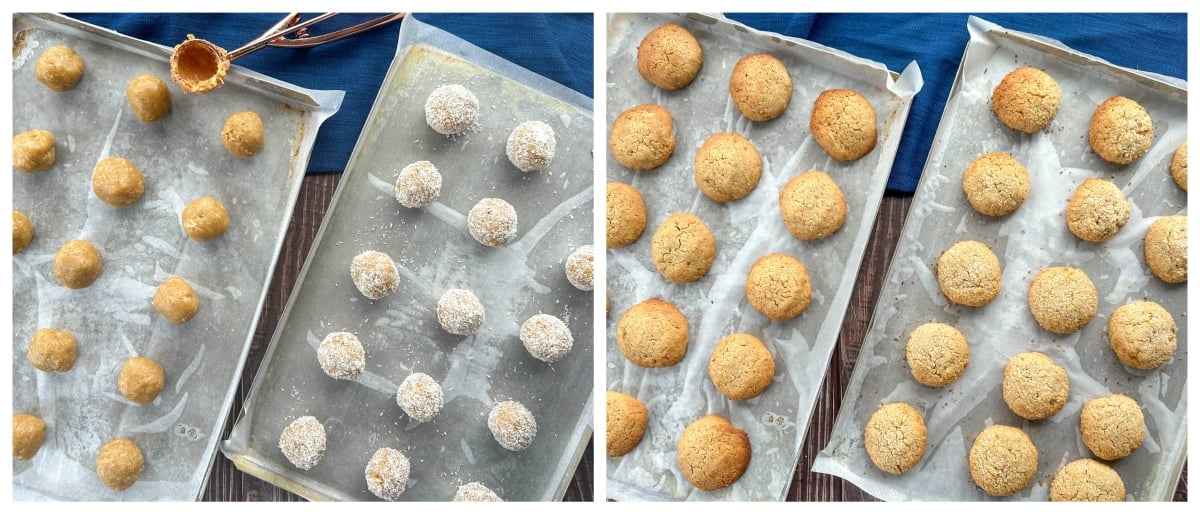 The dough does need to chill before being baked for 30-60 minutes until it becomes more solid. Then bake the cookies until they are lightly golden brown, allow them to cool before storing. The cookie dough and prepared cookies can both be frozen.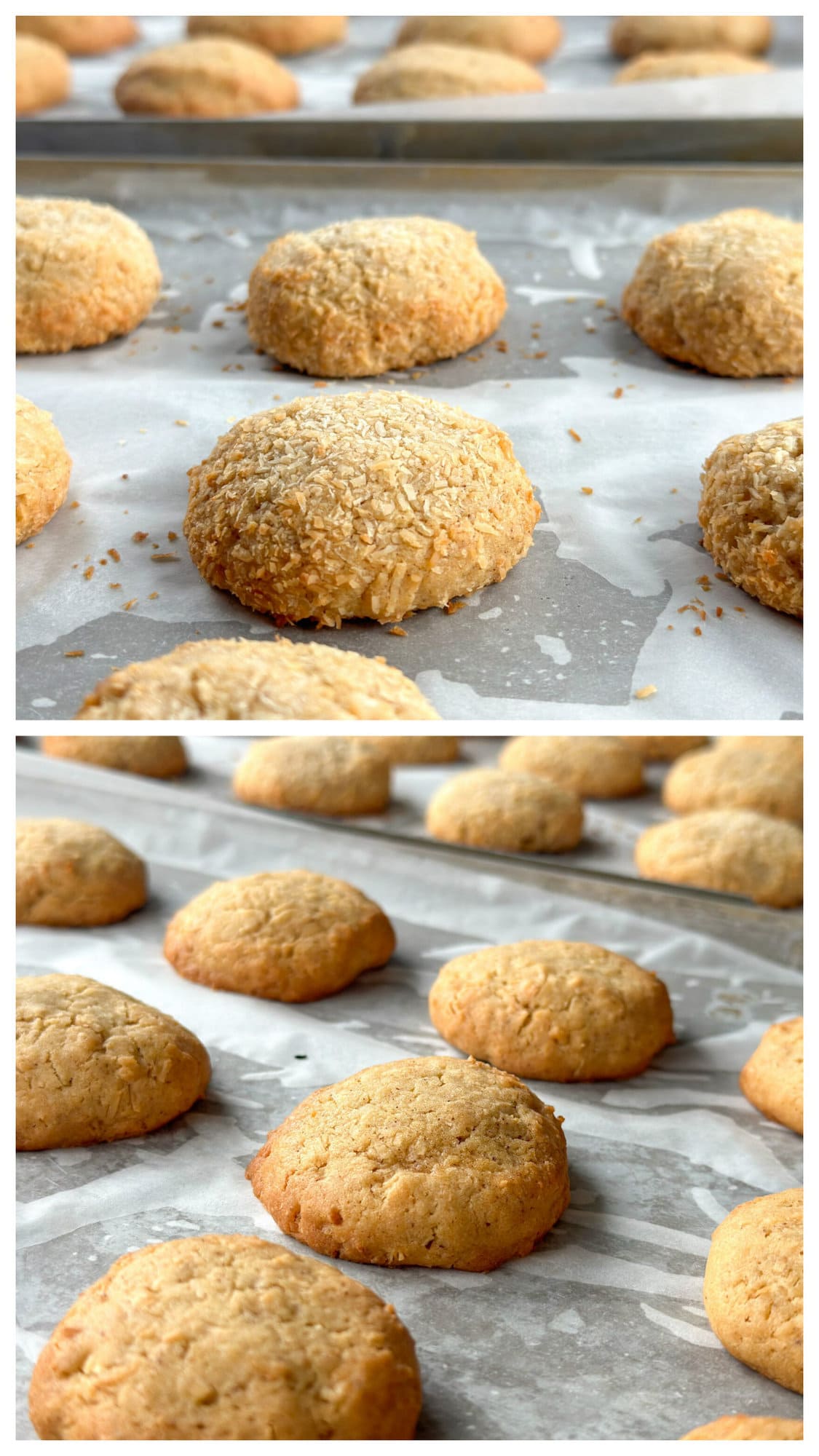 I hope you love this recipe, it involves some fun techniques that are great to try.
Brown Butter Coconut Cookies Recipe
Be sure to comment below if you make it, or share a photo on my social media pages. If you love toasted coconut be sure to check out this special cheesecake too – Toasted Coconut Easter Cheesecake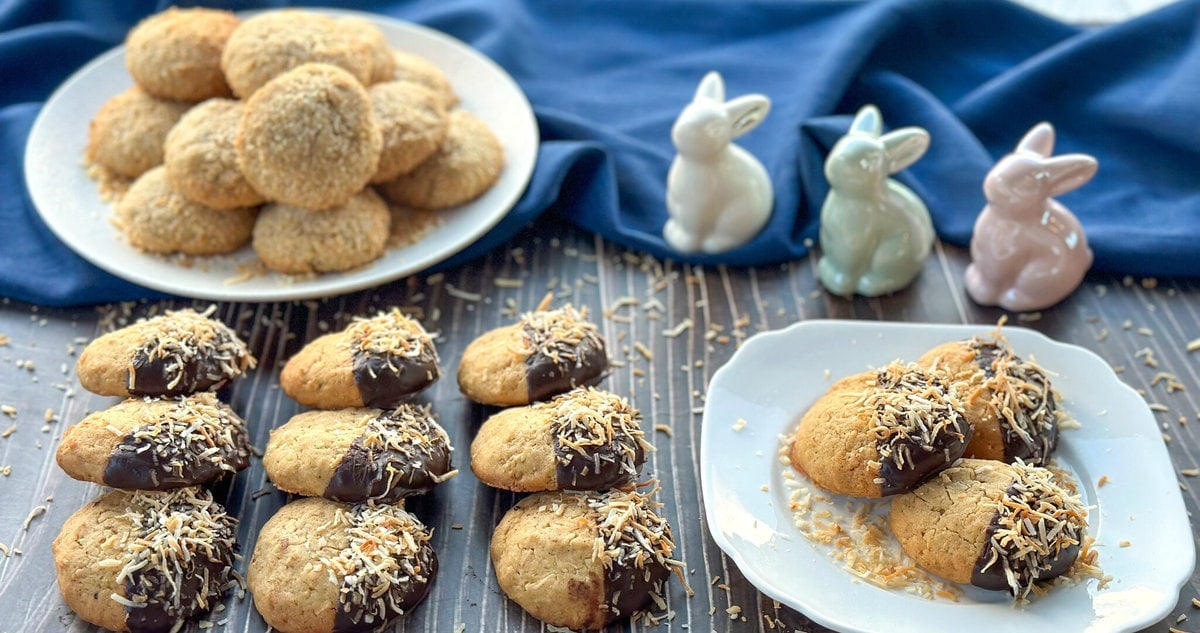 Thank you so much for stopping by to check out my latest recipes on my blog. If you are not already, be sure to follow me on Facebook or Instagram for more deliciousness, and you can register your email in the subscription box below to receive all my recipes as I publish them.
Happy Baking!
Anna
Pin It! Pinterest