This is a delicious family meal that is loaded with hidden vege and super quick to make – we love this Creamy Tomato Pasta Bake.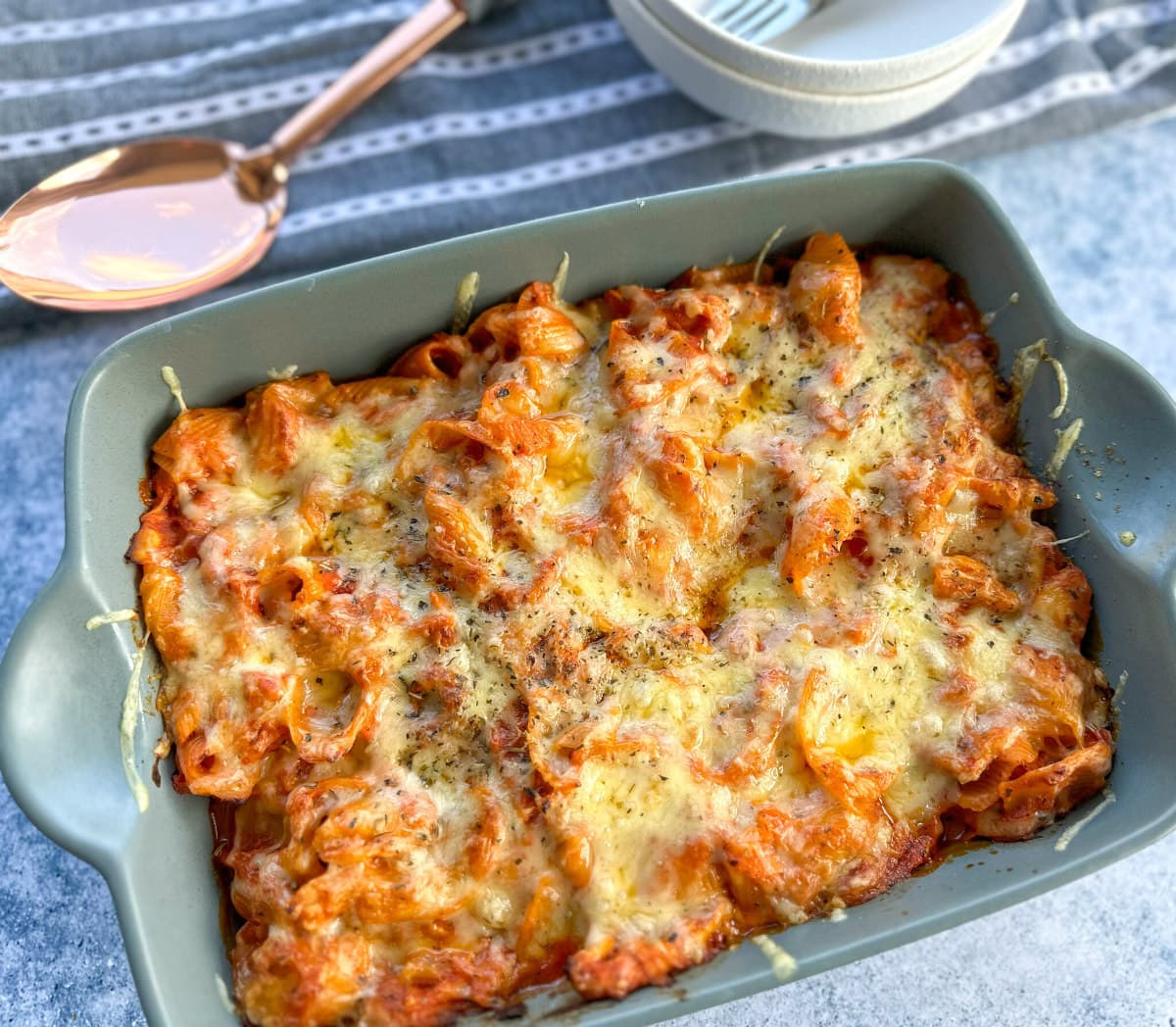 This recipe is sponsored by Countdown Supermarkets, all opinions are my own
You can never have too many easy family dinners. All to often meals include so much prep that it becomes too hard on busy week nights. This recipe is lovely and quick and best of all super versatile.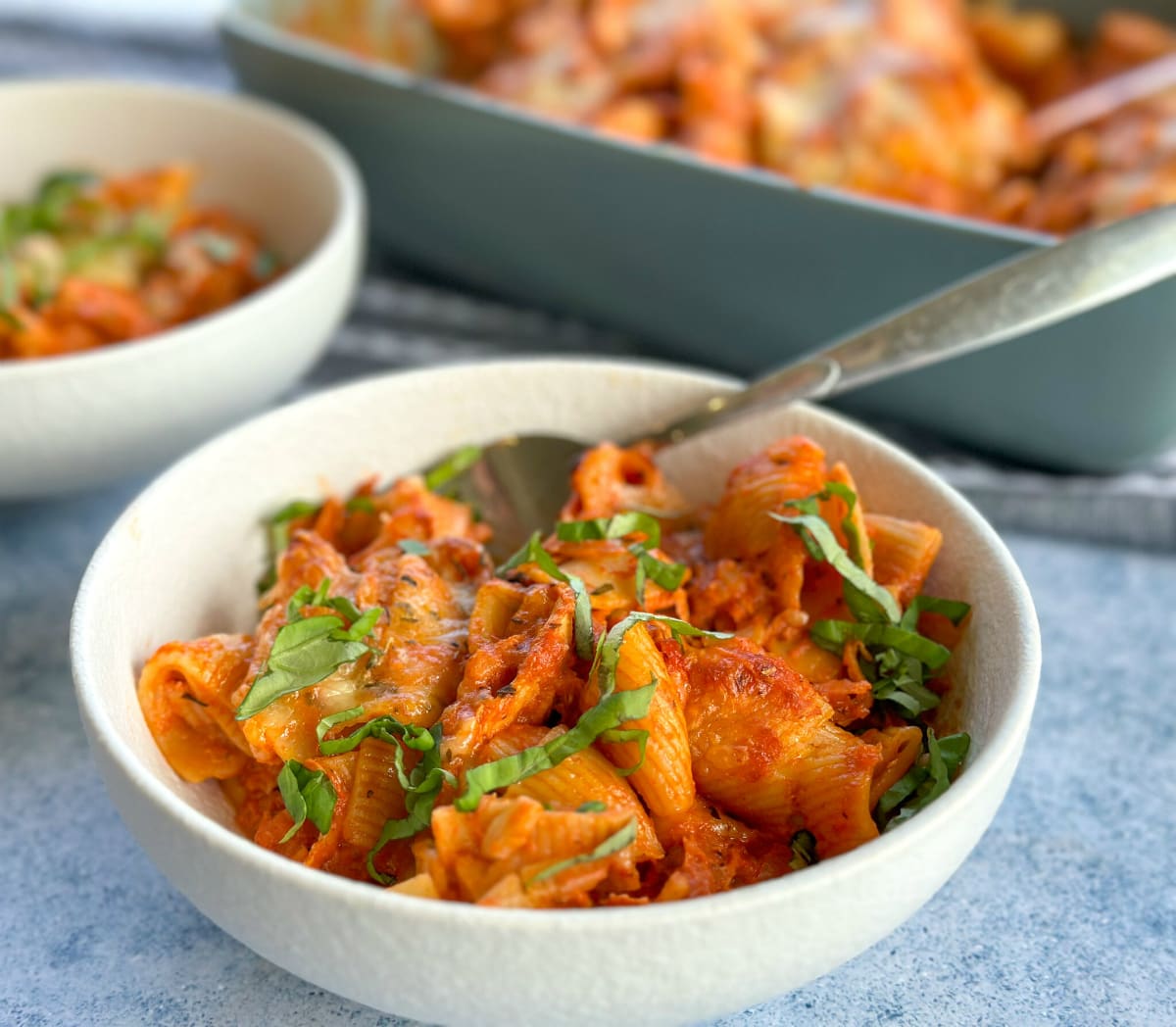 Countdown supermarkets has everything you need to get back into routine as kids start back at school and we start back at work. Using in season vege and some convenient deli meats you can have dinner on the table in no time with not much hassle.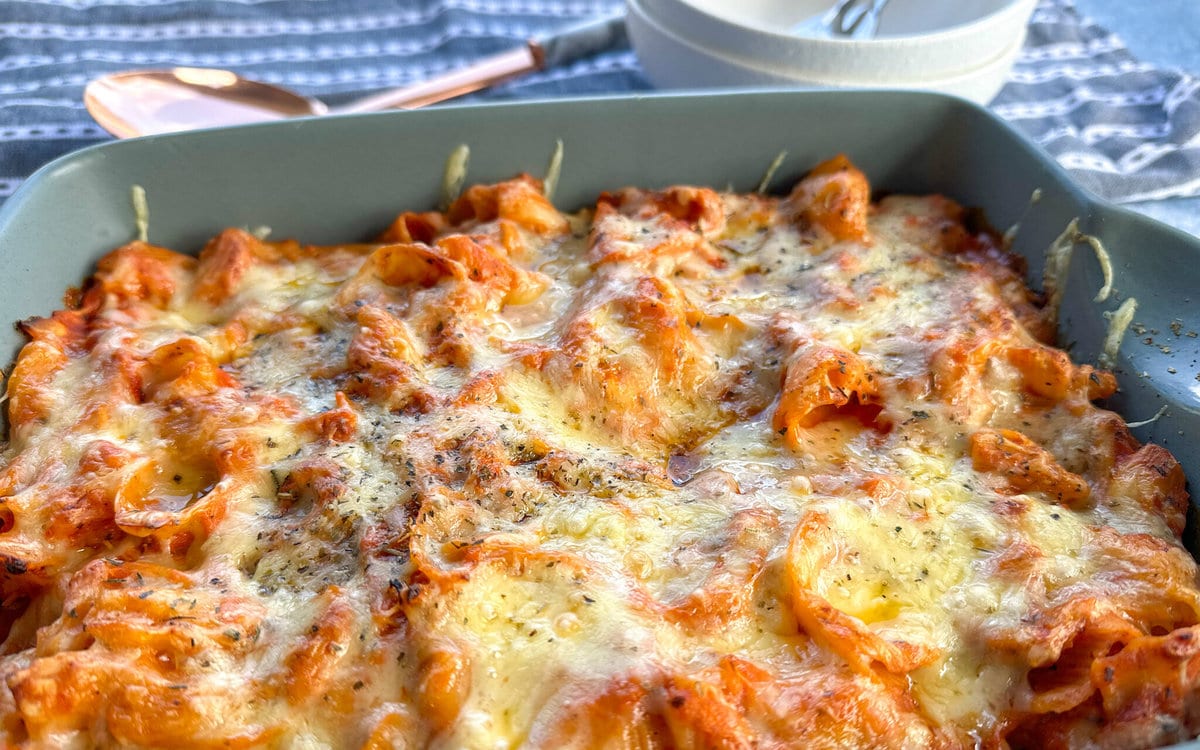 This Creamy Tomato Pasta Bake is really versatile. You can stick to the recipe as I have done here, or you can add or omit things depending on your families preferences. You can add any deli meats you like, use up left over roast chicken or make this a meat free meal if you prefer.
I have kept the vegetables purposely simple and hidden, it just feels like a chicken tomato pasta bake as the vegetables included don't jump out so this suits even the fussiest of family members.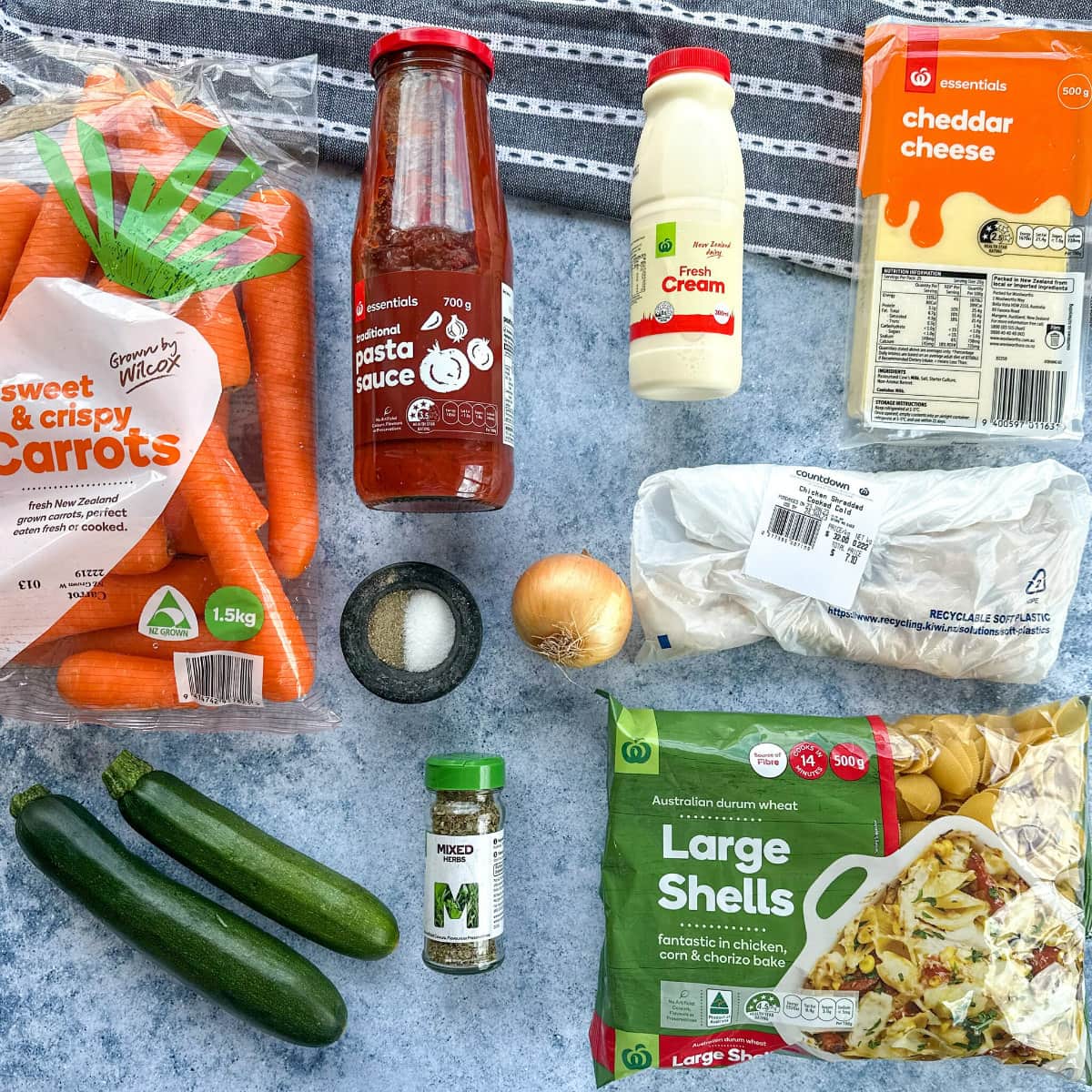 The ingredients I have used today are as follows, the full recipe and method is further down the page
Pasta Shells

Olive Oil

Onion

Garlic

Dried Herbs

Carrot

Courgettes

Tomato Pasta Sauce

Cream

Salt & Pepper

Shredded Chicken

Cheese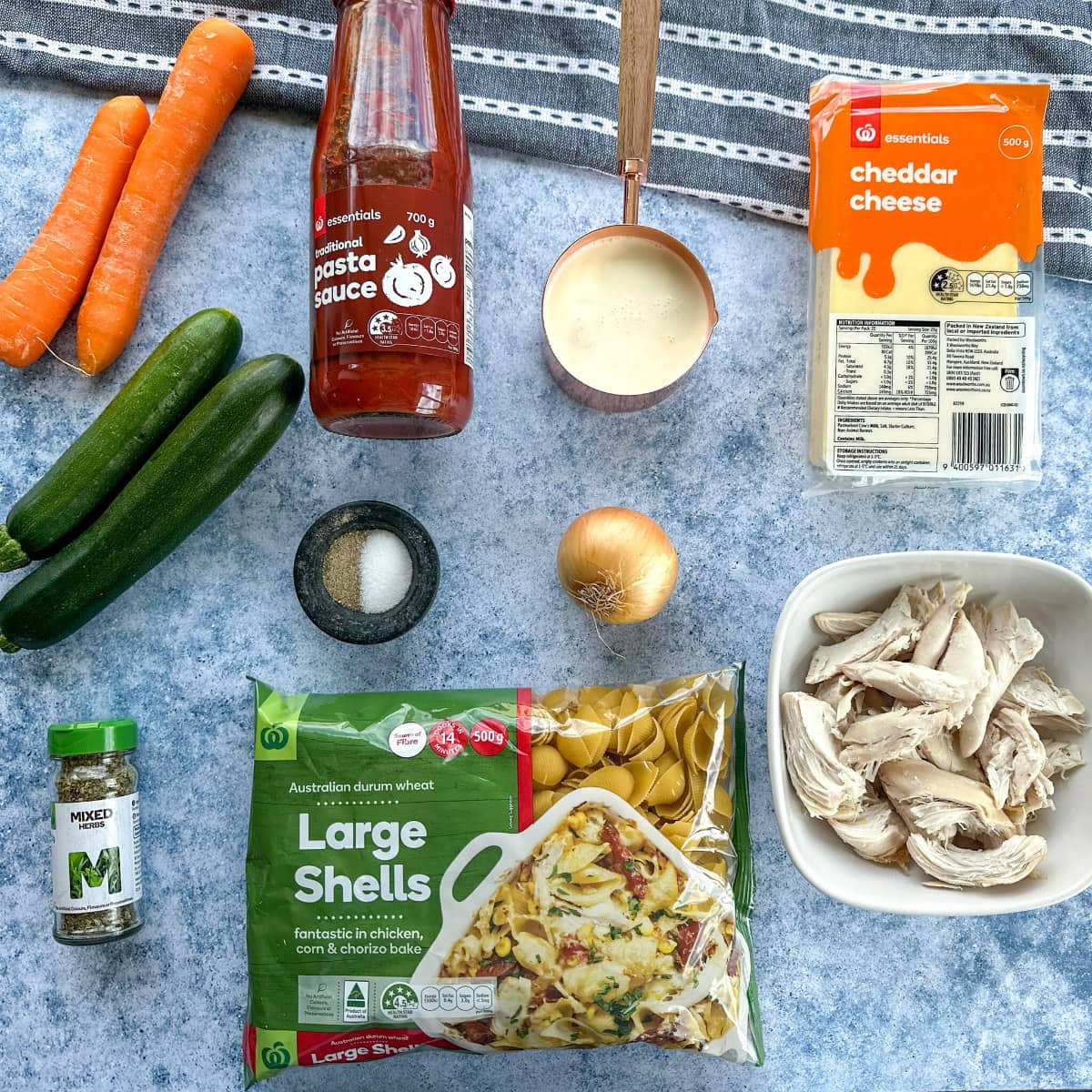 The method is super simple, while you boil the pasta prepare the pasta sauce which is where all the flavour comes from. I use pasta shells for my pasta bake as their shape scoops up the sauce, but spirals or penne will do nicely as well.
Cook the pasta until only just al dente and reserve the water or leave in the water until ready to add to the sauce. While this is cooking you can prepare the sauce.

To prepare the pasta sauce sauté the onion in some olive oil then add the garlic and dried herbs to infuse some flavour. Then add to this the grated carrot and courgette. I peel my courgette so that no green bits are visible for the fussy ones…….
Once this has softened and changed colour I add my pasta sauce, salt and pepper and then the cream, stir this all together and then add the cold shredded chicken. Heat for just a minute or two.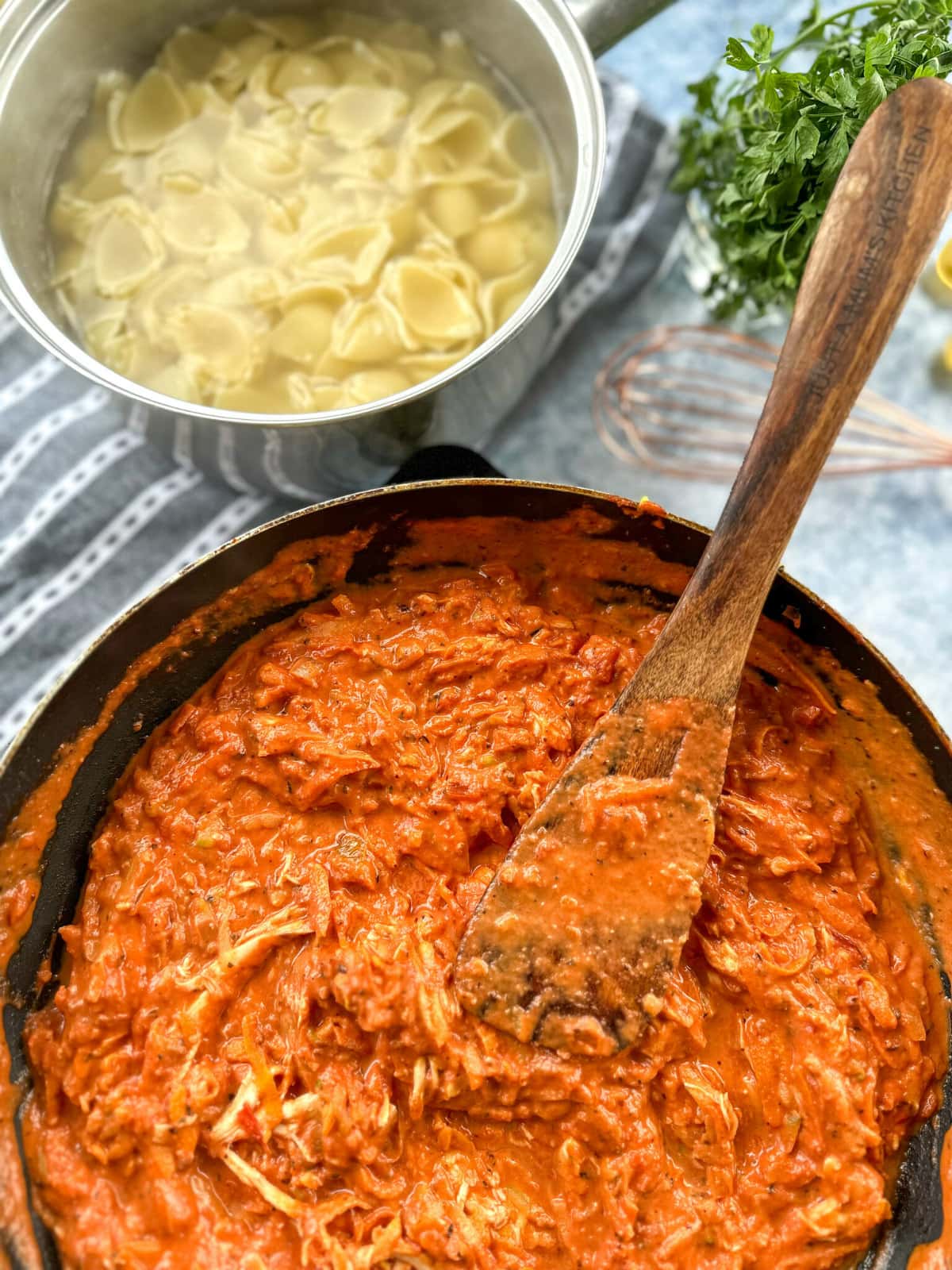 Then add to this scoop fulls of the pasta, I do this using a slotted spoon directly from the pasta in water, this way I add a little extra liquid to the dish so that it is not dry once the pasta is added.

Then add this to a baking dish and cover with grated cheese of your choice. You can also sprinkle over some dried herbs if you like.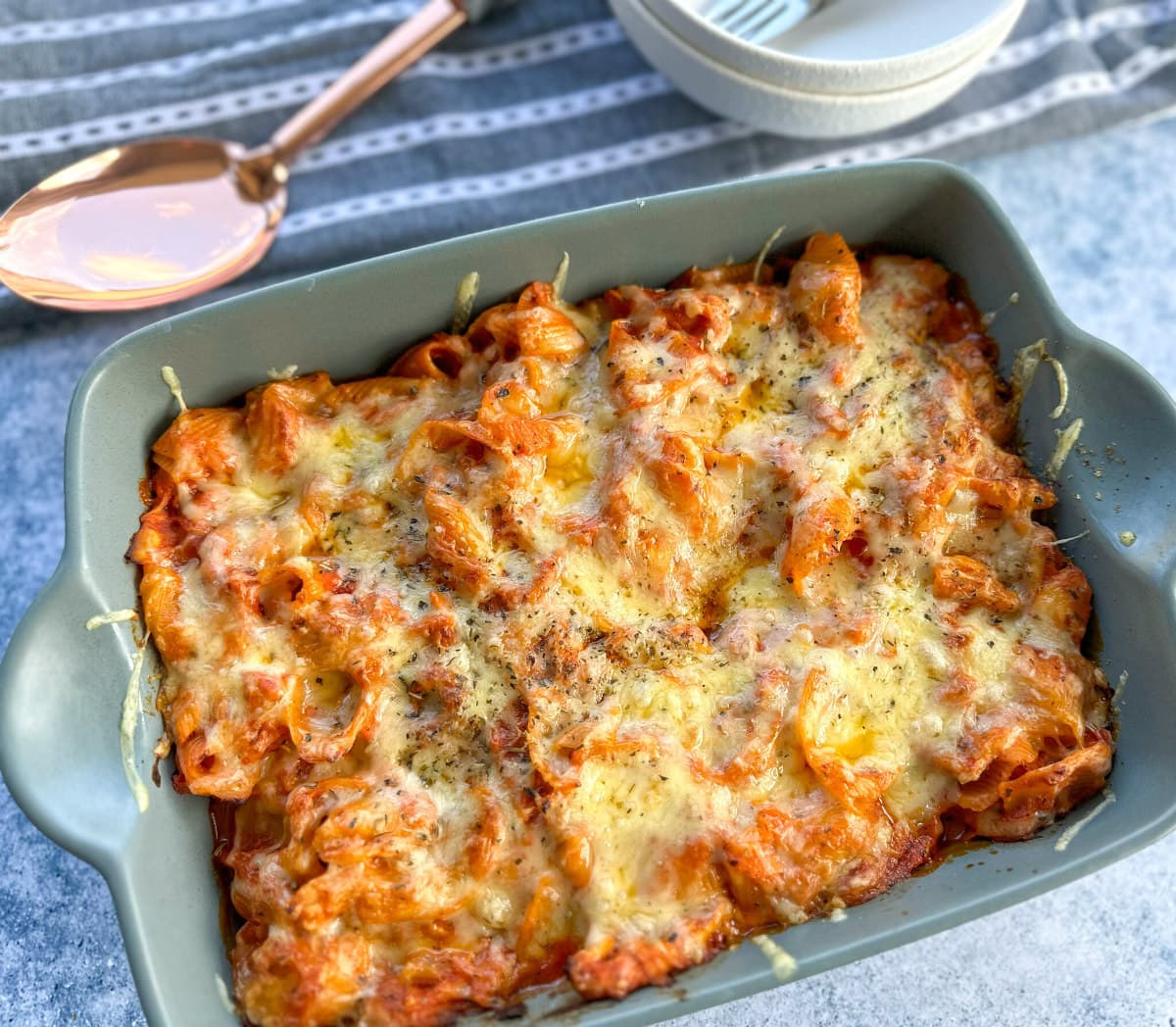 Then bake until golden brown and bubbling. You can serve on its own as it is a full meal, or with a side salad or some crusty bread.
I hope you love this one, quick, easy, delicious. You can find many other easy family dinners here on my website, like this delicious Creamy Chicken Bacon Fettucine
My recipe for Creamy Tomato Pasta bake with chicken and hidden veges
I hope you love this recipe and look forward to hearing what you think in the comments below. Be sure to share with us if you made changes so we can try other variations too!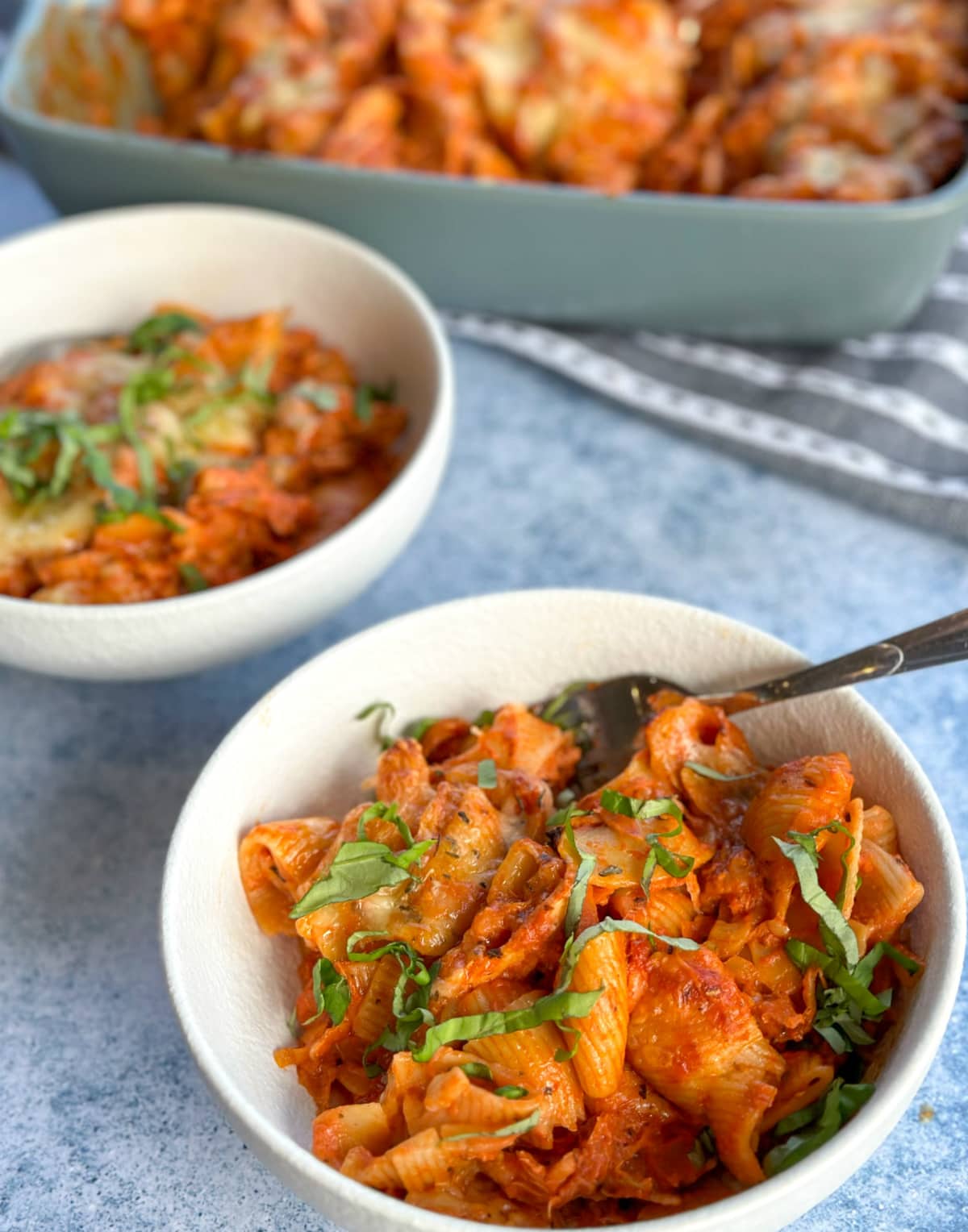 Thank you so much for stopping by to check out my latest recipes on my blog. If you are not already, be sure to follow me on Facebook or Instagram for more deliciousness, and you can register your email in the subscription box below to receive all my recipes as I publish them.
Happy Baking!
Anna
Pin It! Pinterest