A delicious retro recipe, curried sausages is a tasty, hearty and quick dinner idea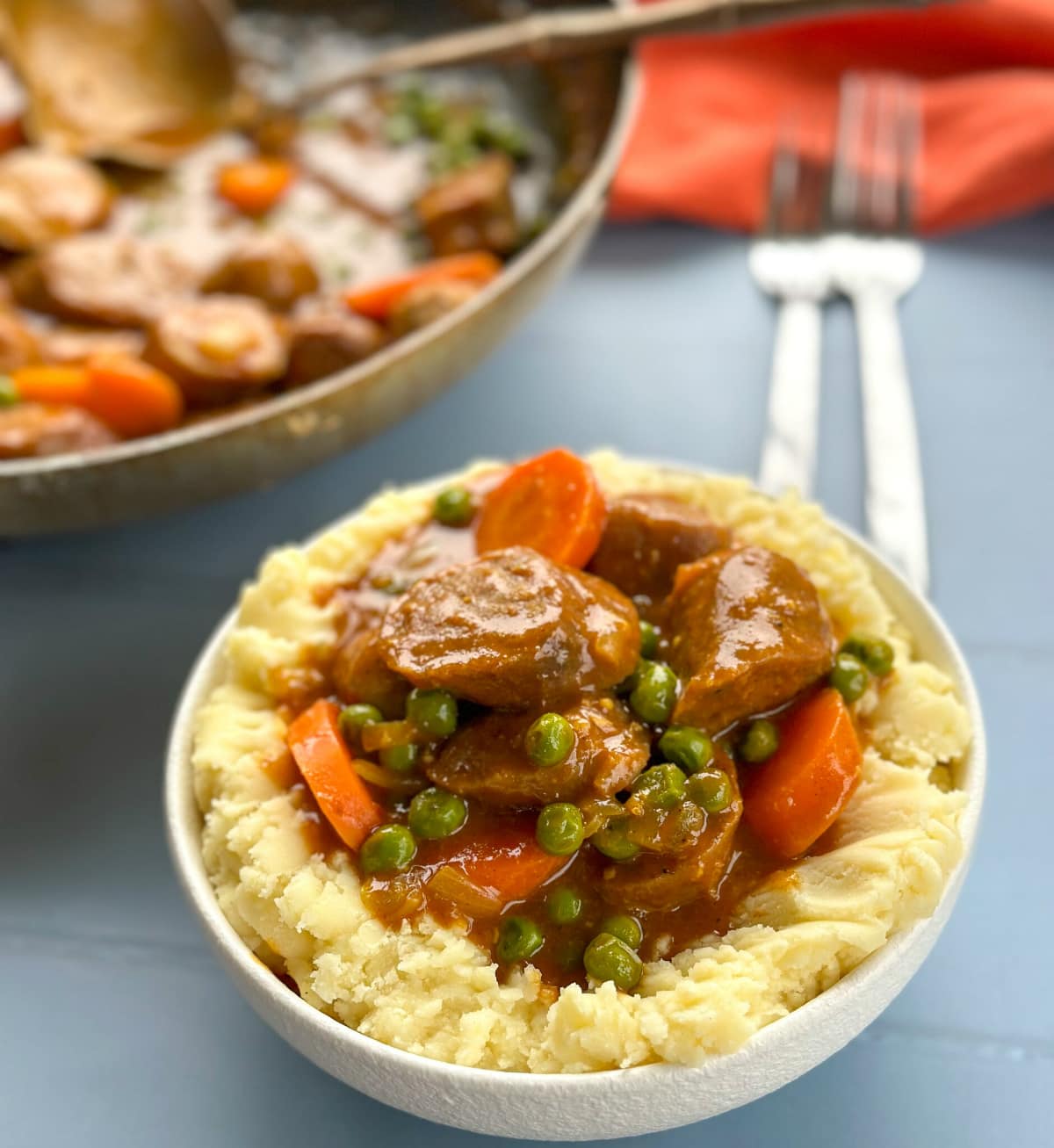 The ingredients in this recipe have been provided by Countdown Supermarkets as Brand Ambassador, all opinions are my own.
This recipe has been around longer than I have! Popular in the 1970's it is a recipe well known in the UK, NZ & Australia.
It seems to originate from a recipe many years ago called Currywurst which was a sausage dish with a sauce with spiced curry and tomato notes from Berlin street Kiosks a few decades earlier.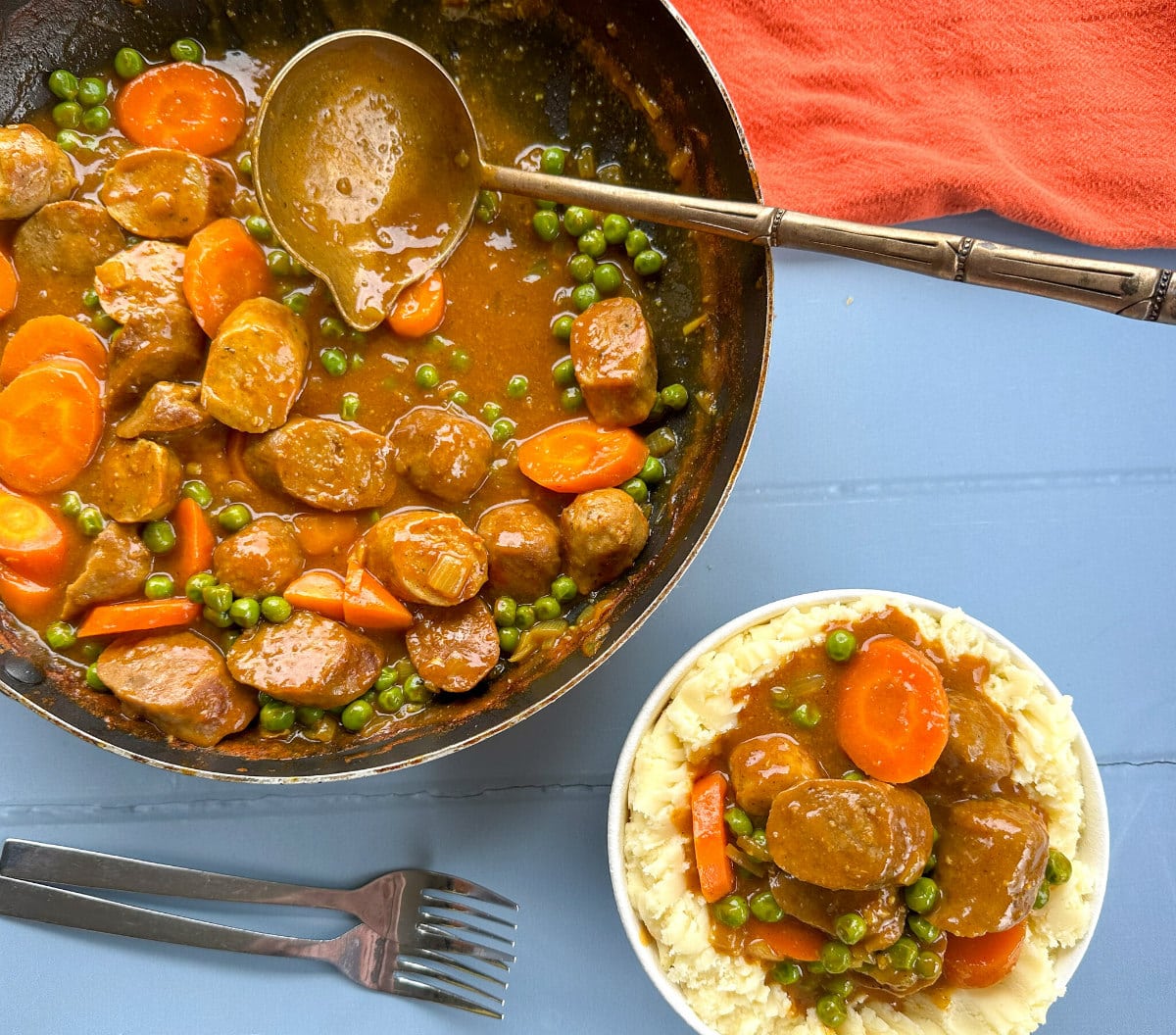 The curried sausage recipe we now know is much sweeter with a thick sauce and carrots and peas. Often served with mashed potato, rice or on its own with some lovely fresh bread to mop up the delicious sauce.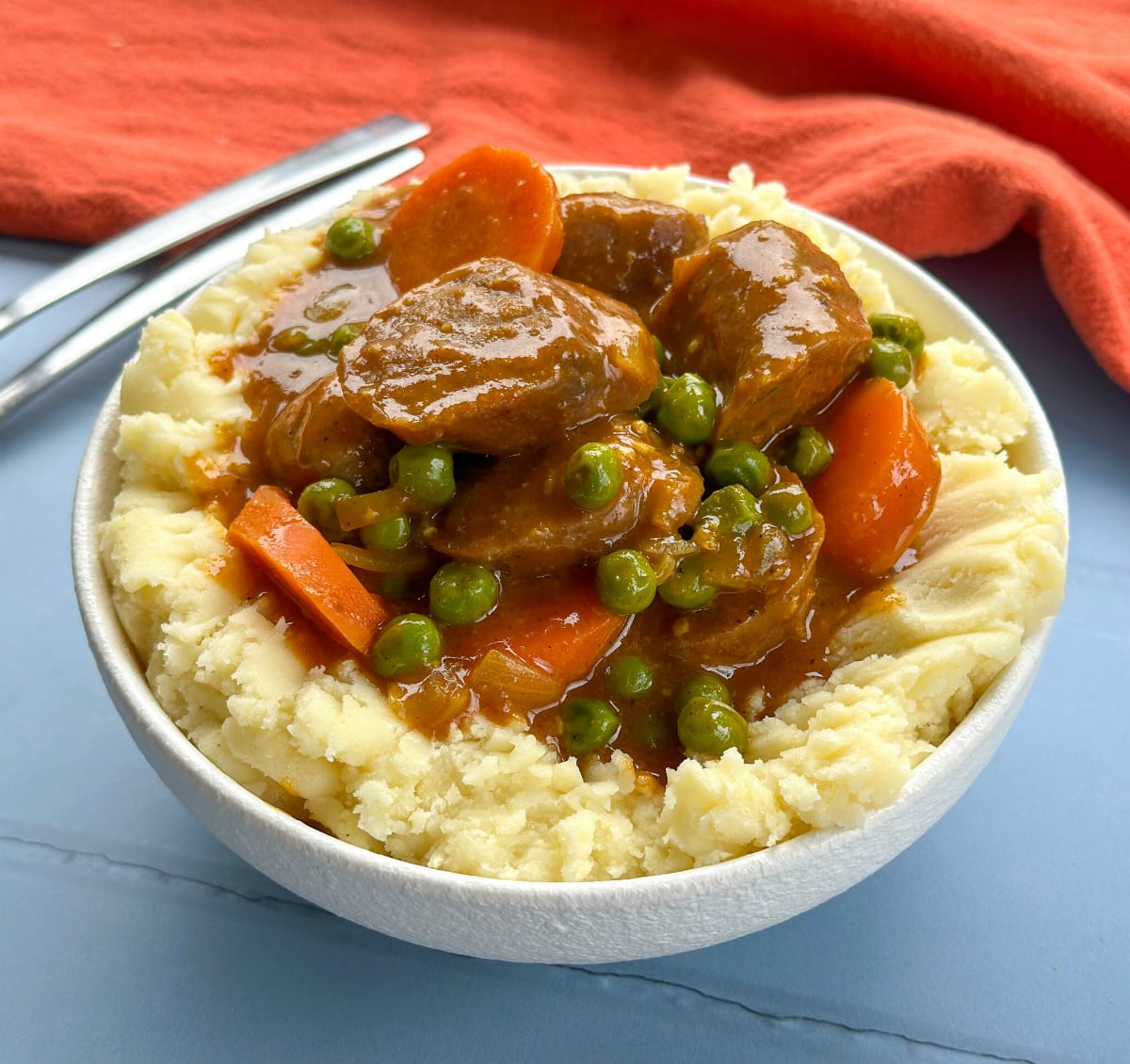 This version is for the stove top, I also have a slow cooker version on my sister website Just Slow Cooker Recipes so feel free to check that out if you prefer.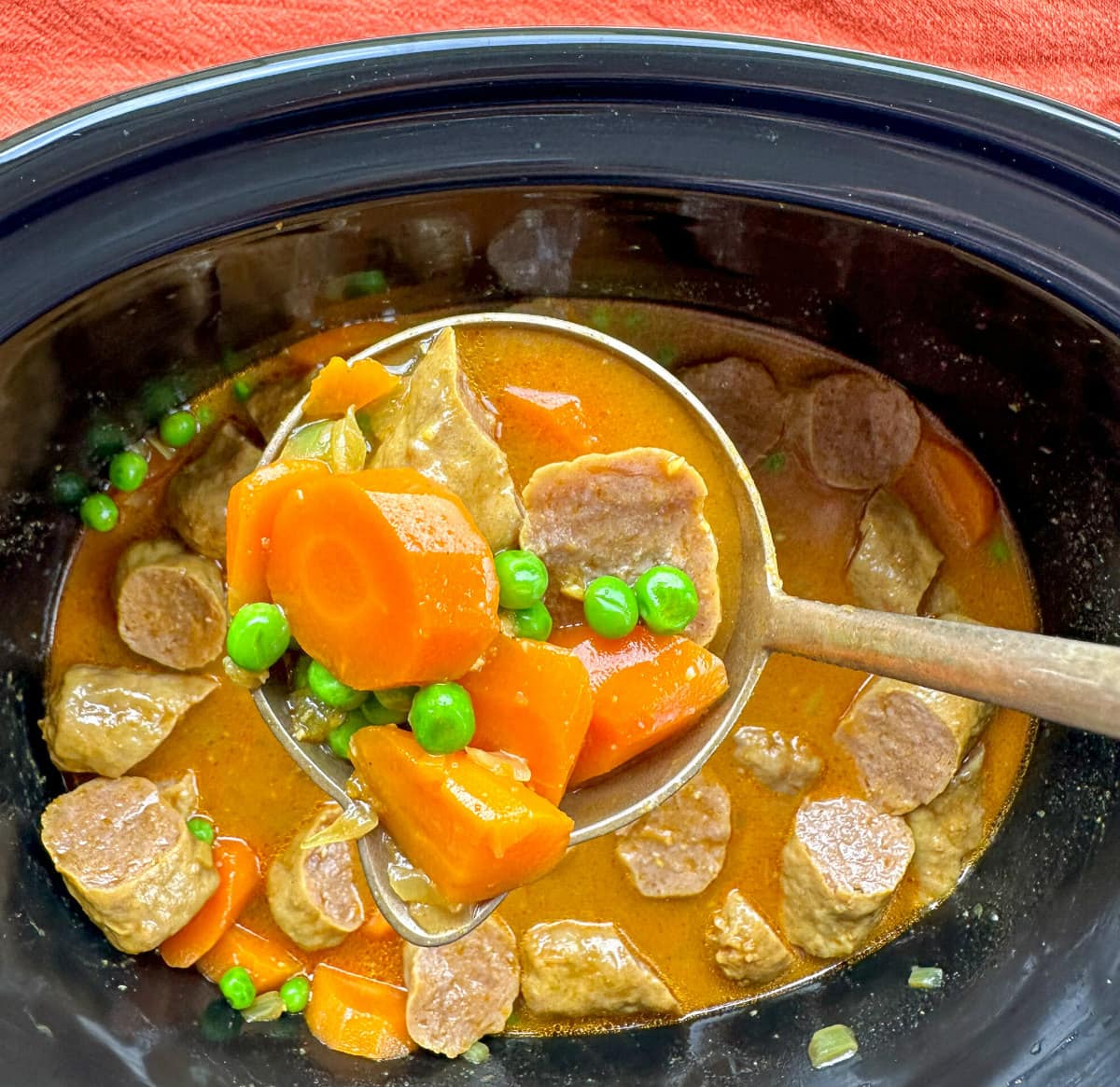 This recipe works well with any flavour sausage you choose, from beef, lamb, venison, pork or even chicken. Traditionally this is served with carrots and peas, but feel free to add any additional vegetables if you prefer.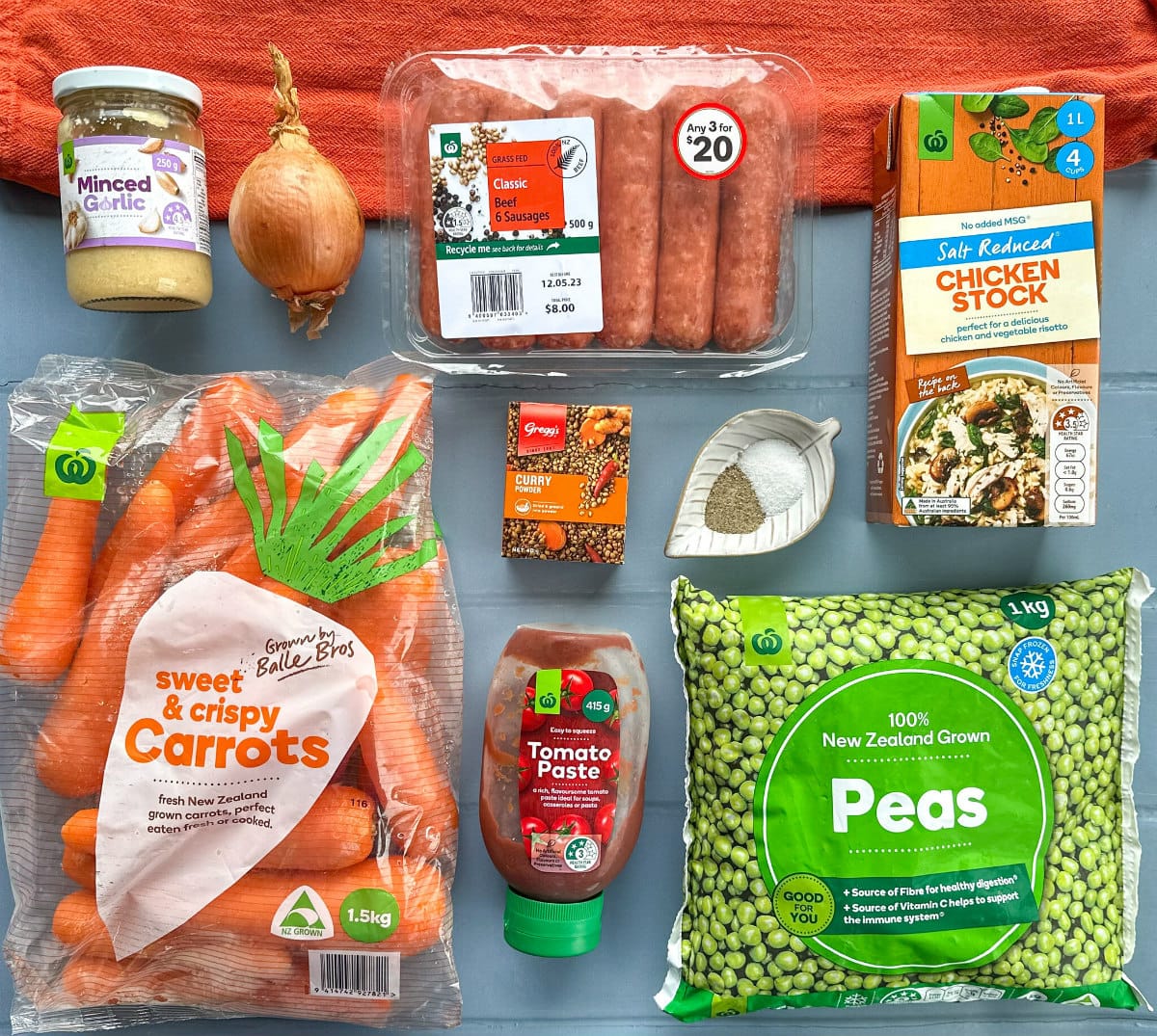 The ingredients are lovely and simple
(scroll down to the printable recipe card for the full recipe list and method)
Sausages

Onion

Garlic

Carrots

Peas

Stock – beef or chicken

Tomato Paste or Sauce

Salt & Pepper

Cornflour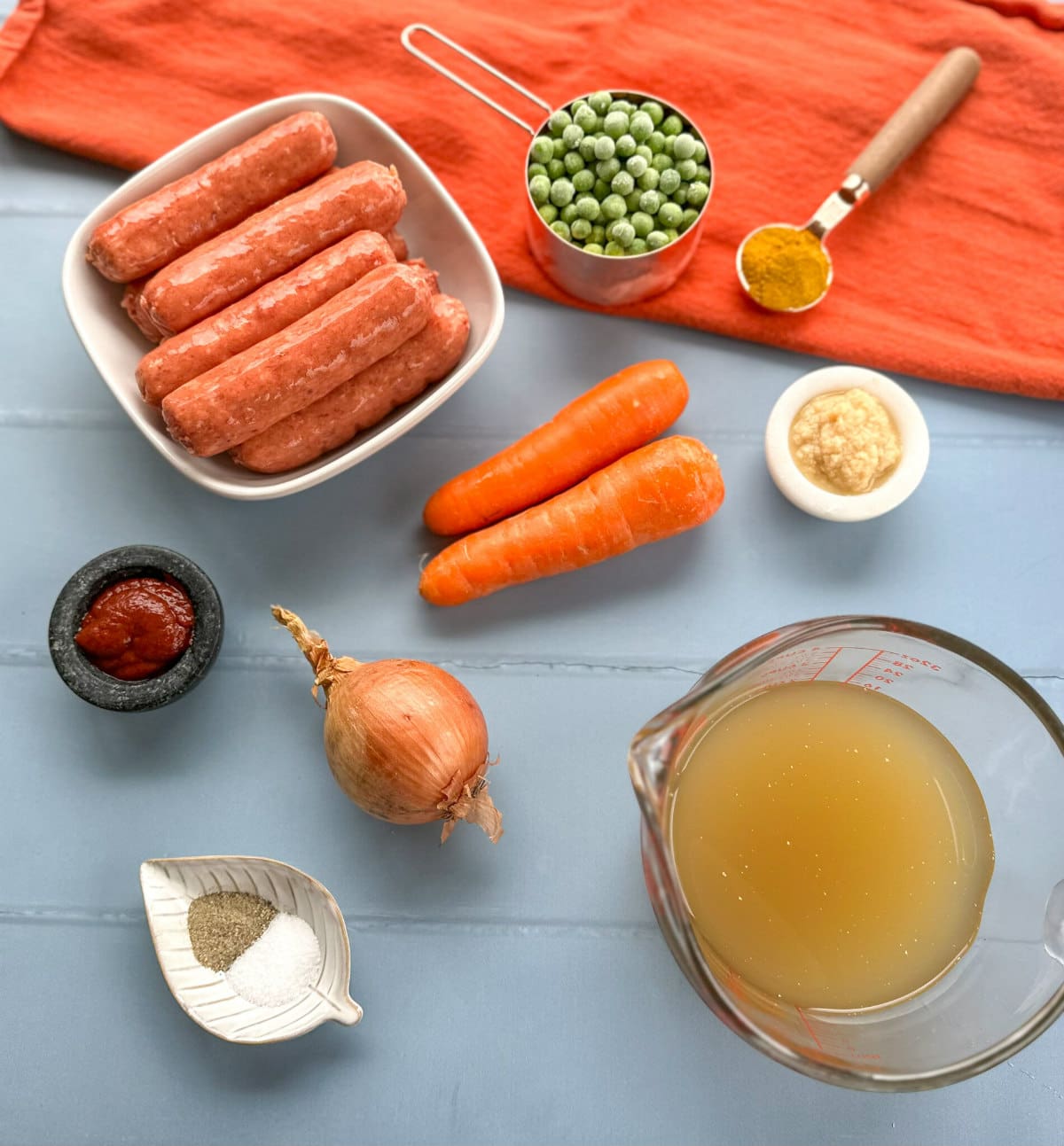 This recipe is prepared on the stove top in a frying pan, you will want to make sure it is large enough to hold all the ingredients.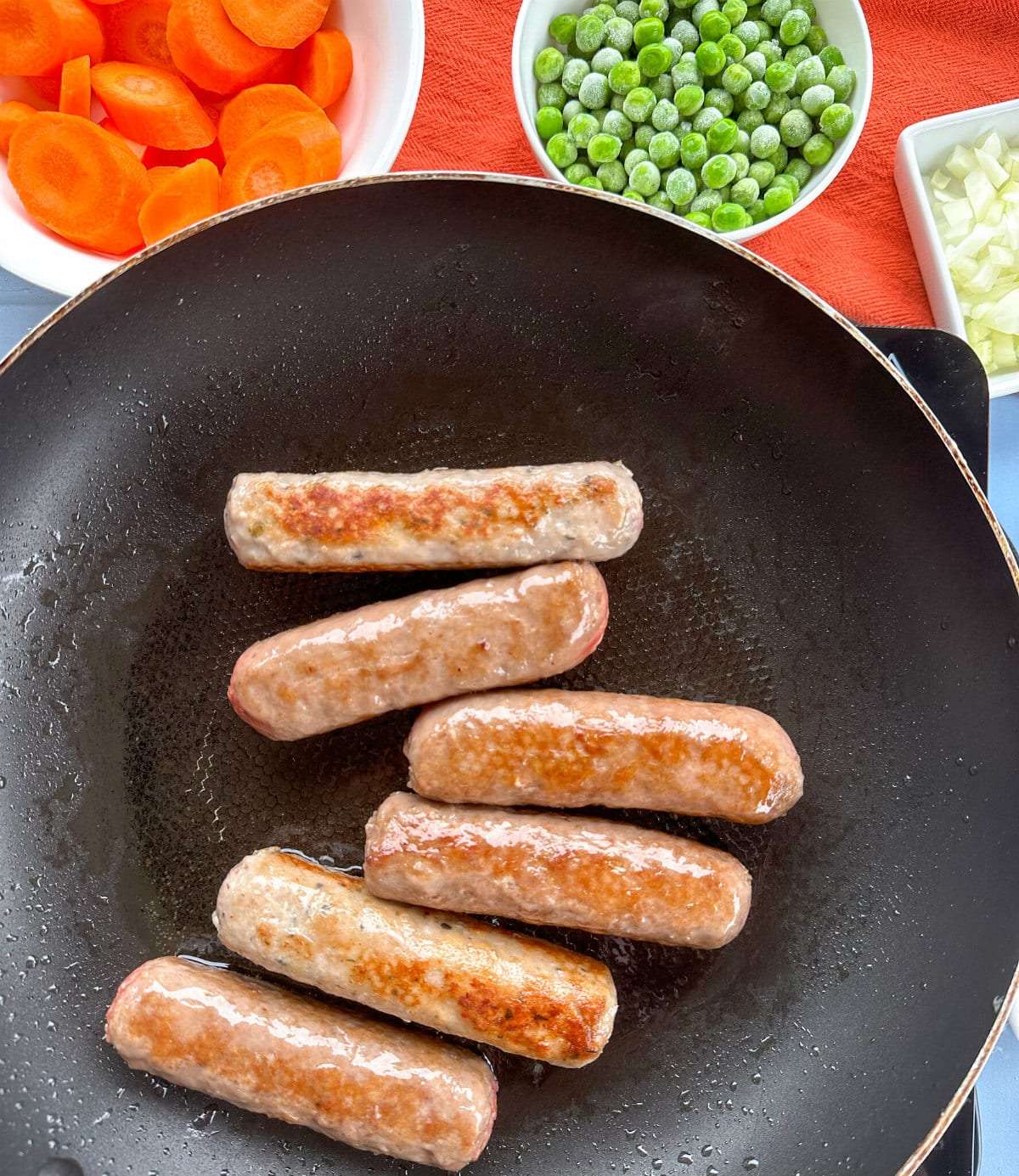 The steps are lovely and simple, browning the sausages before cooking off the rest of the vegetables in the same pan. There is no need to worry about fully cooking the sausages in the first step as they will cook well in the final stages.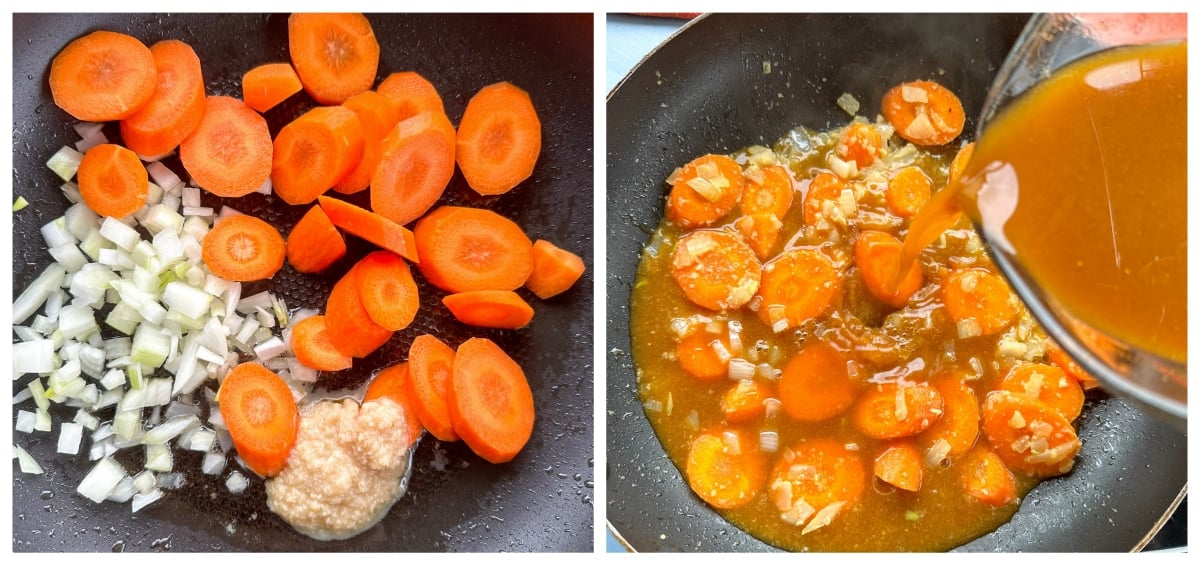 The recipe recommends a tablespoon of curry powder, I like to use a heaped tablespoon so if you like more flavour feel free to add it in there.
Many recipes traditionally use chutney where I have used tomato paste, so feel free to add a few tablespoons of that instead. I just find I more often have paste or tomato sauce on hand.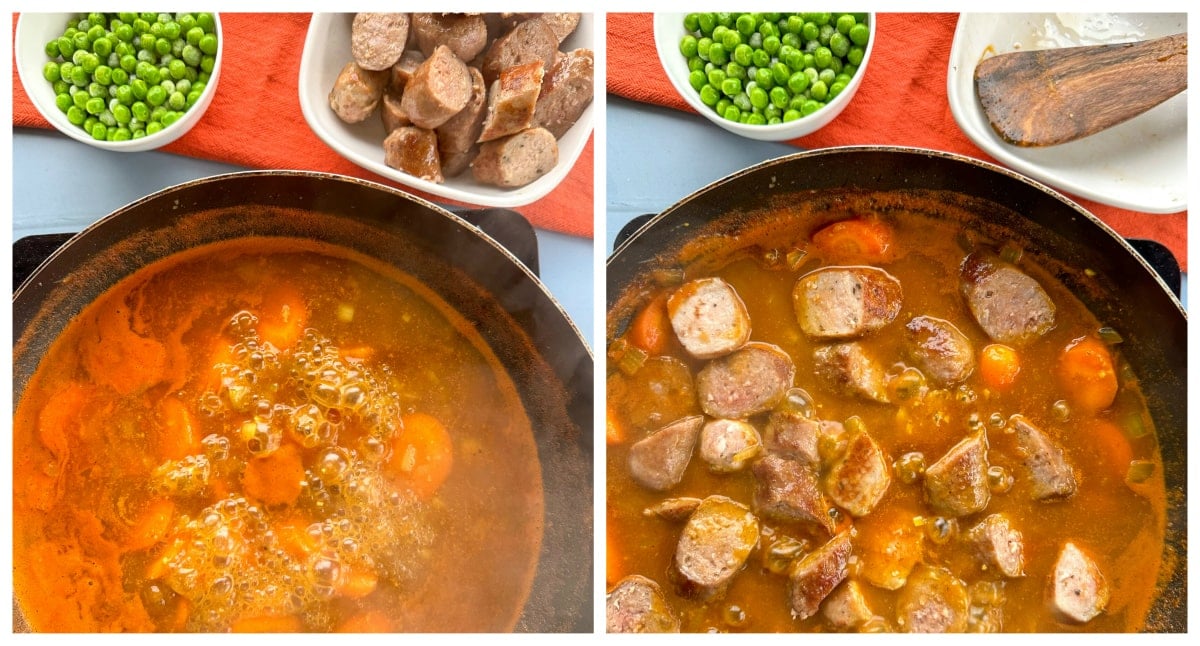 This recipe does require the sauce to be thickened, I use cornflour to achieve this as one of the final steps, it makes a lovely thick glossy sauce in the end. The peas are then added to ensure they stay lovely and green.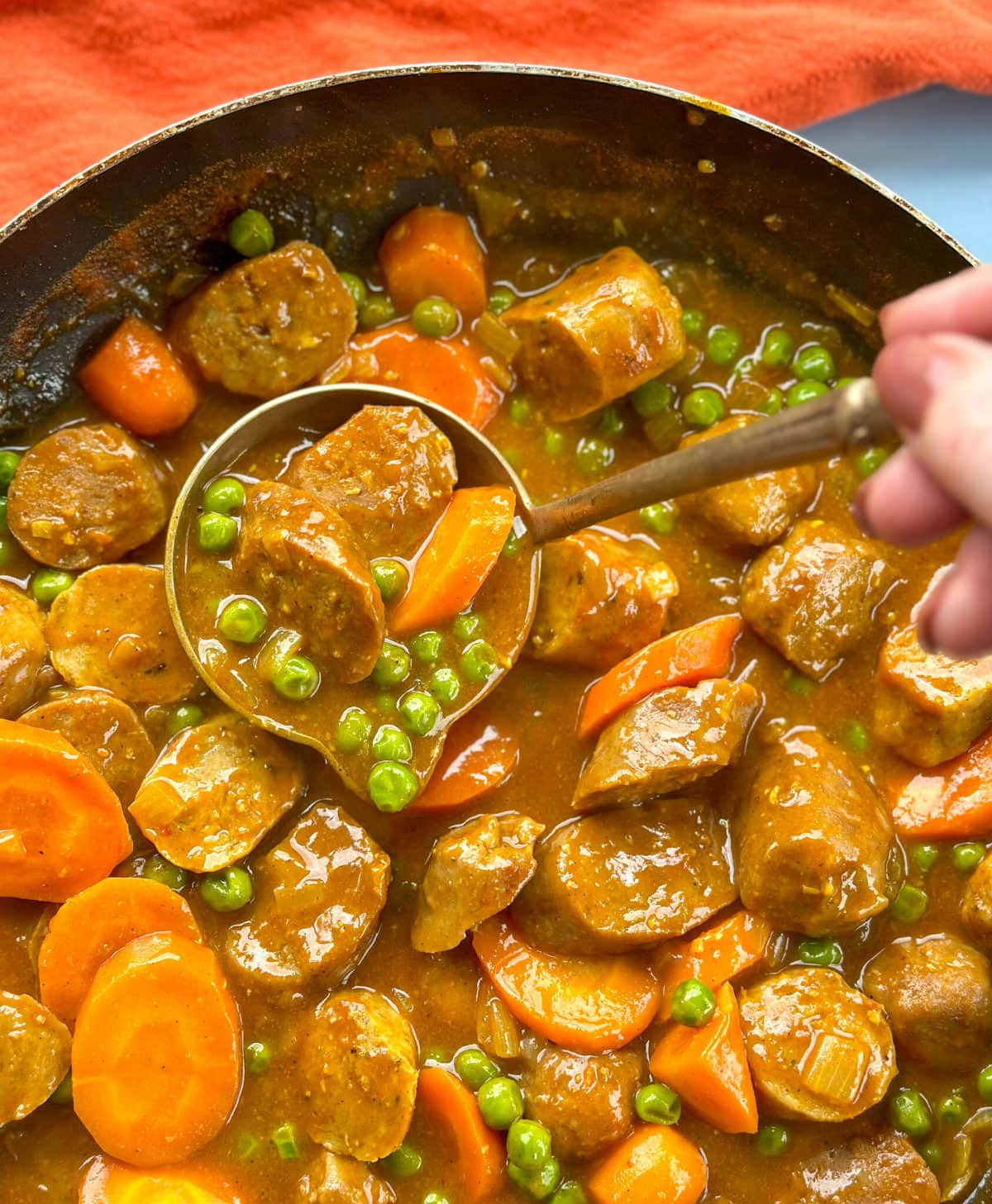 If you love using sausages in cooking try some my favourites
Pork & Cranberry Sausage Rolls
Onto the recipe for Curried Sausages
Do you remember this recipe? If you try this one please let me know what you think in the comments below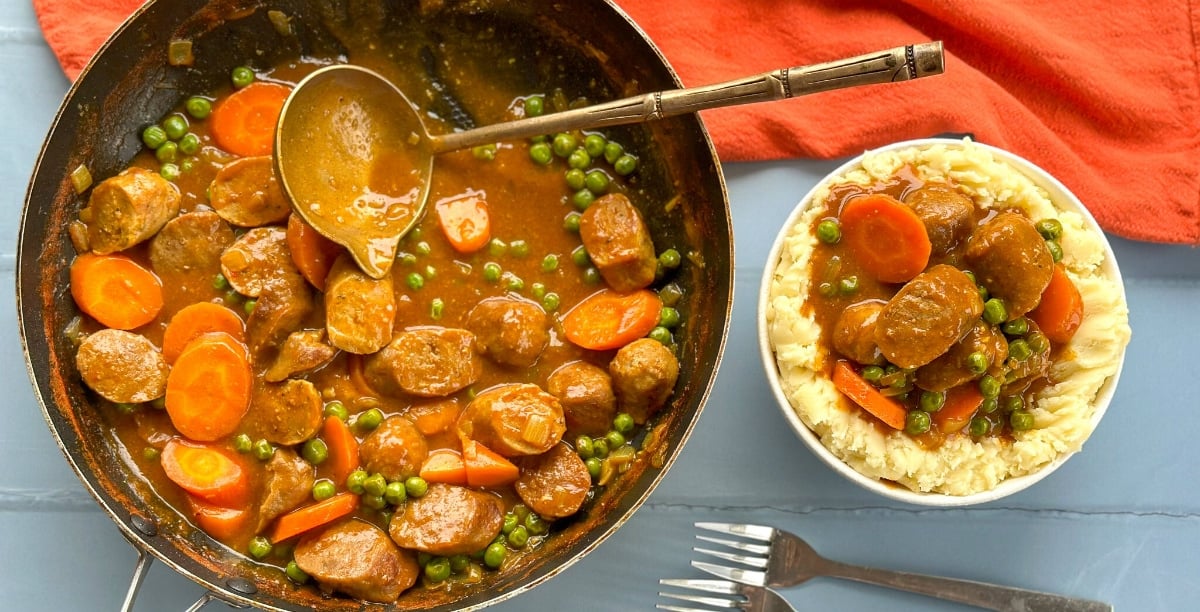 Thank you so much for stopping by to check out my latest recipes on my blog. If you are not already, be sure to follow me on Facebook or Instagram for more deliciousness, and you can register your email in the subscription box below to receive all my recipes as I publish them.
Pin It! Pinterest