This recipe for Pork & Cranberry Sausage Rolls is absolutely delicious and super simple!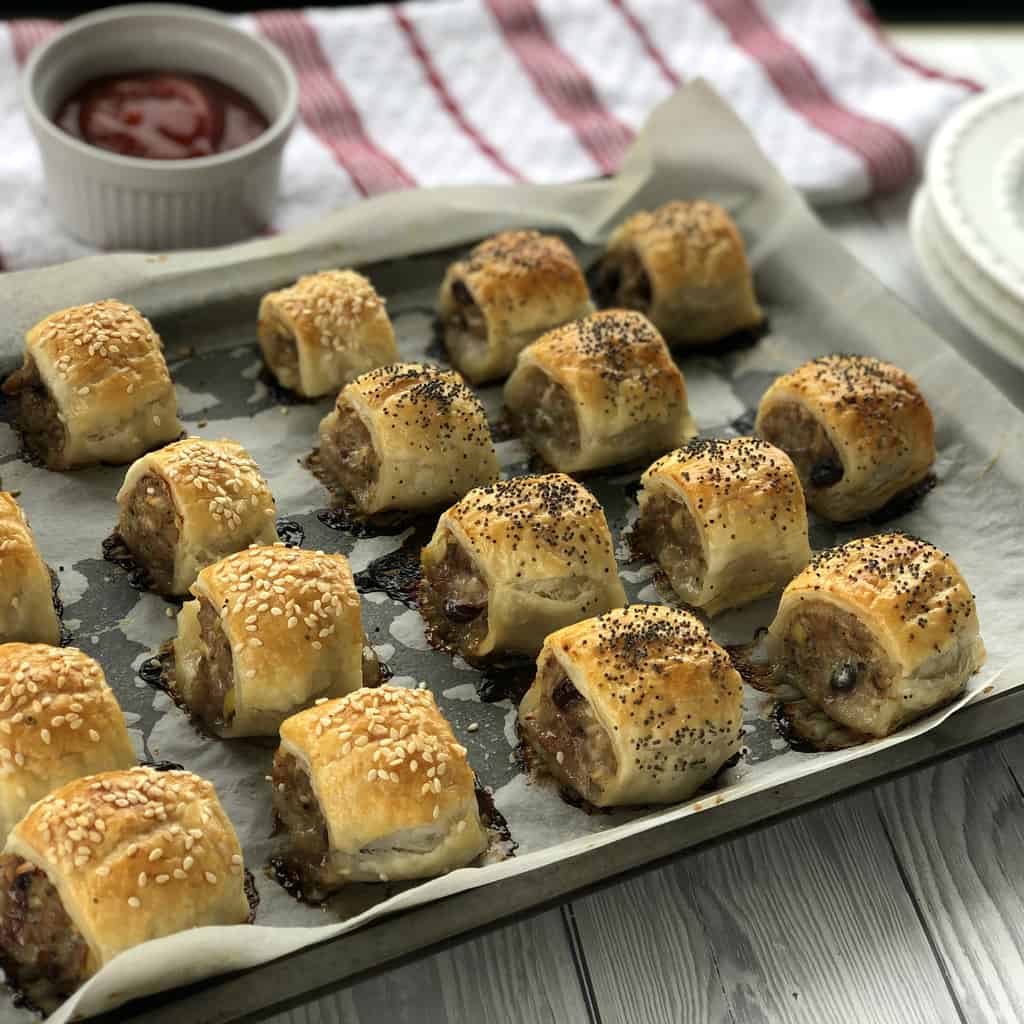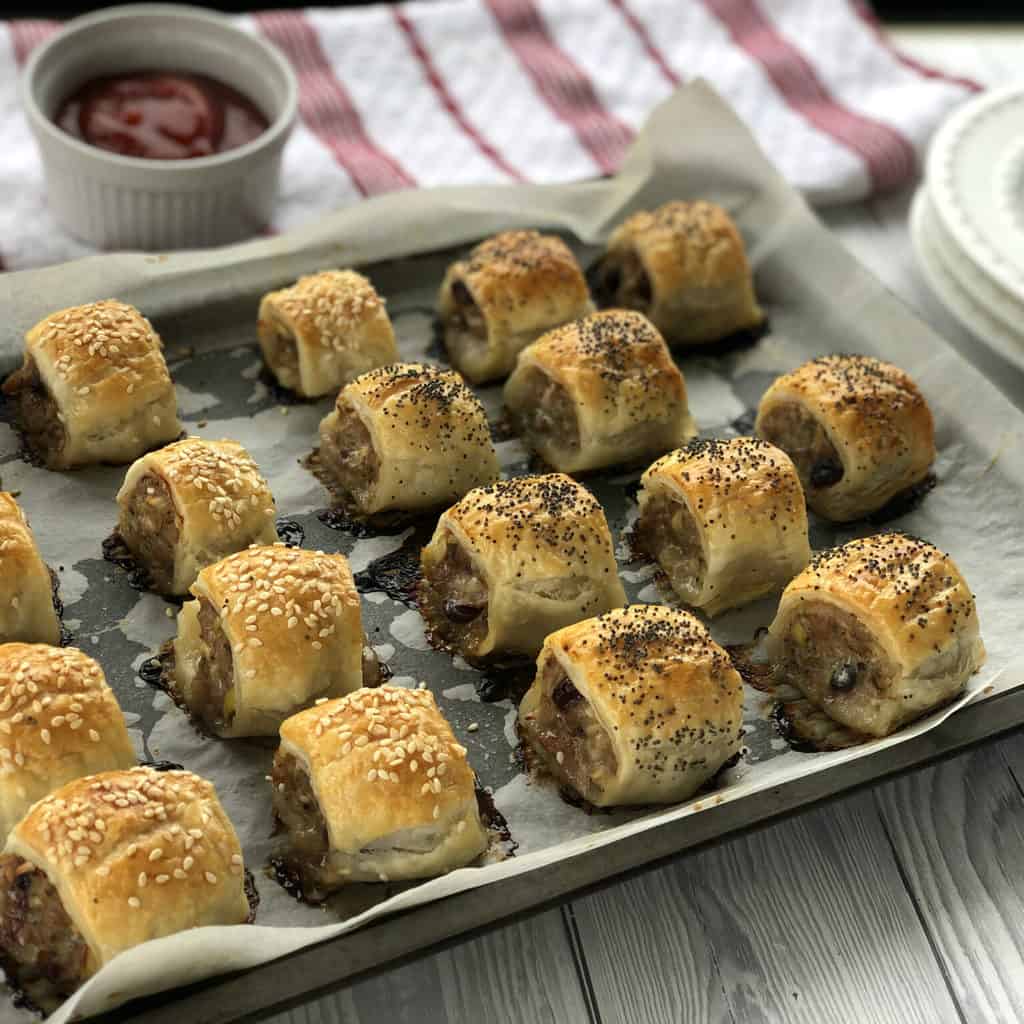 The ingredients for this recipe has been kindly gifted by Countdown Supermarkets, all ideas are my own
I have wanted to share this recipe for a number of years, a friend once made homemade pork sausage rolls with cranberries in it and I thought it was just so tasty! So I decided today was the day to test out if my idea would work – and it did!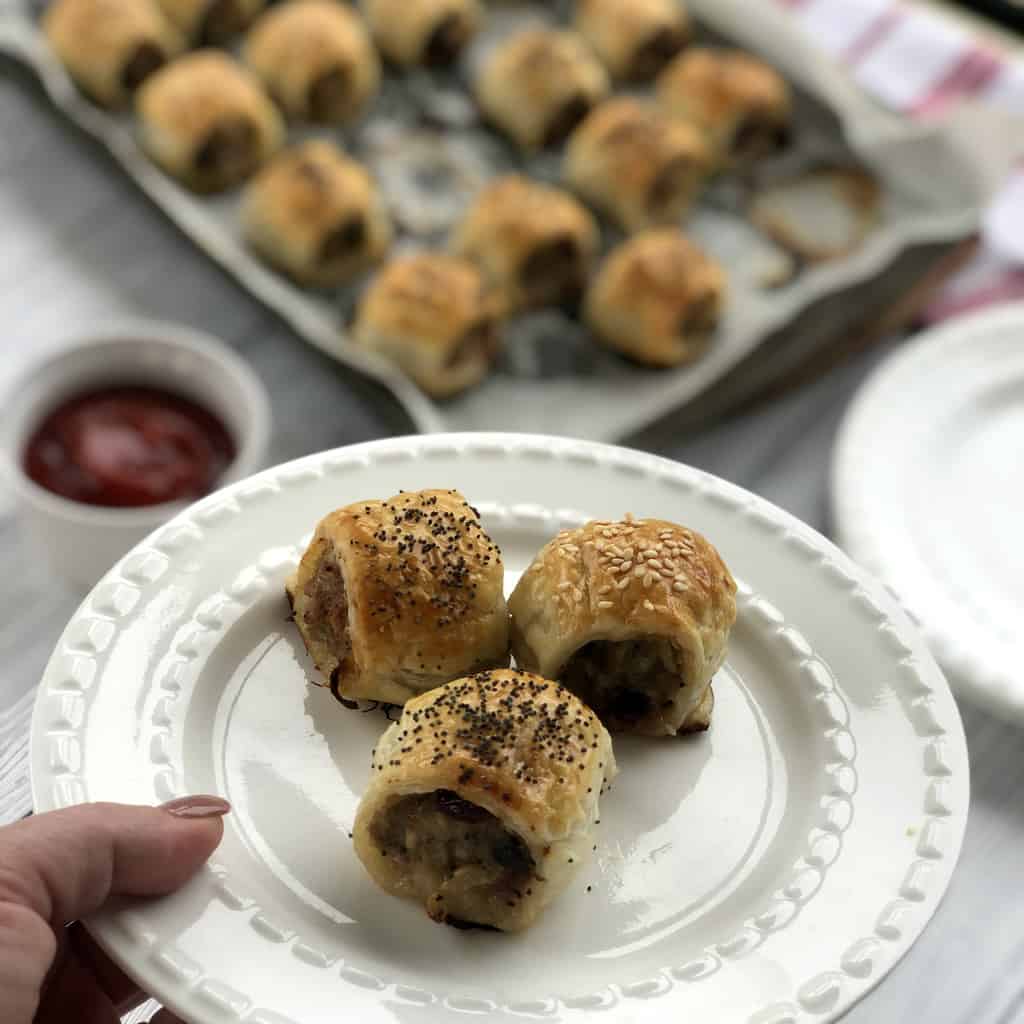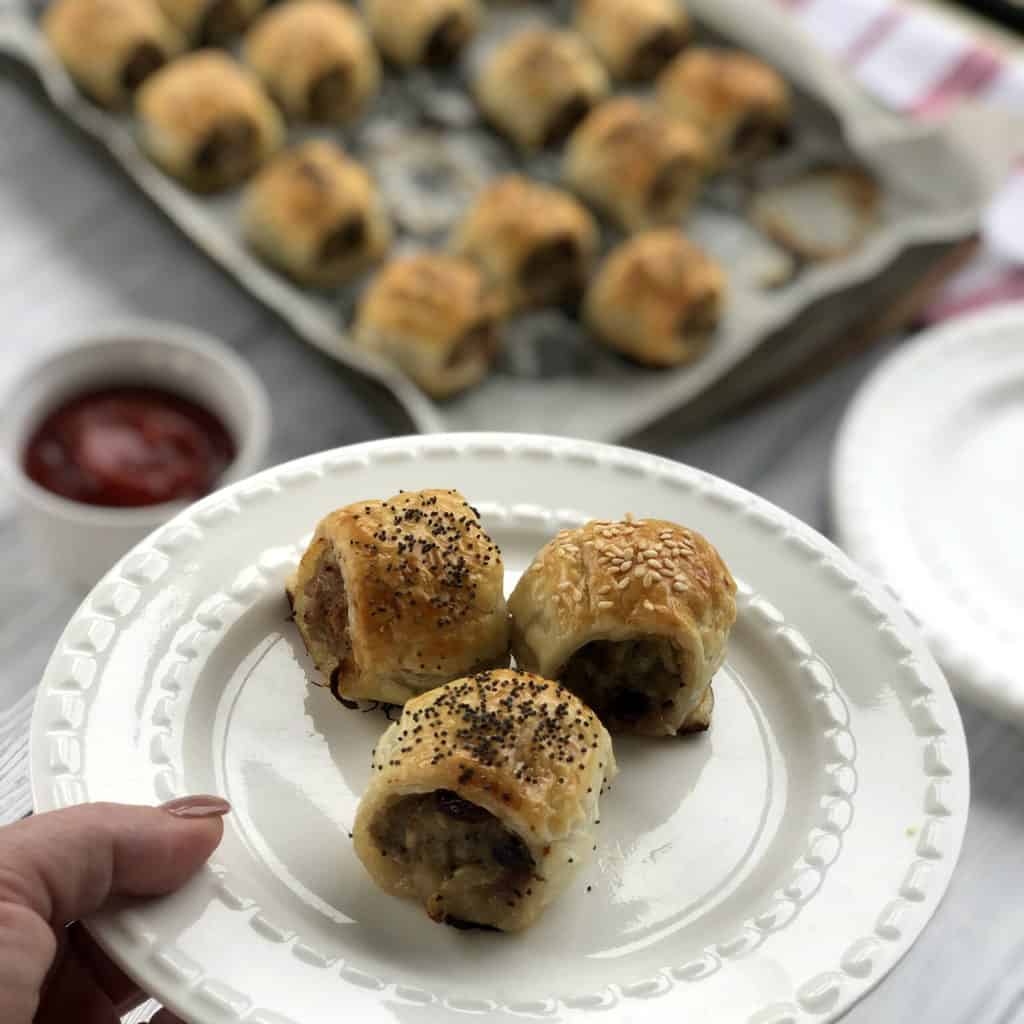 There are hundreds of recipes for homemade sausage rolls online so I am glad you have chosen my version to try. Not an original idea of course but lovely all the same.
The filling for these is as often the case for my recipes very easy and quick to put together. I have made the steps very simple so that it is something you can whip up in no time.
You may just prefer these ones over store bought!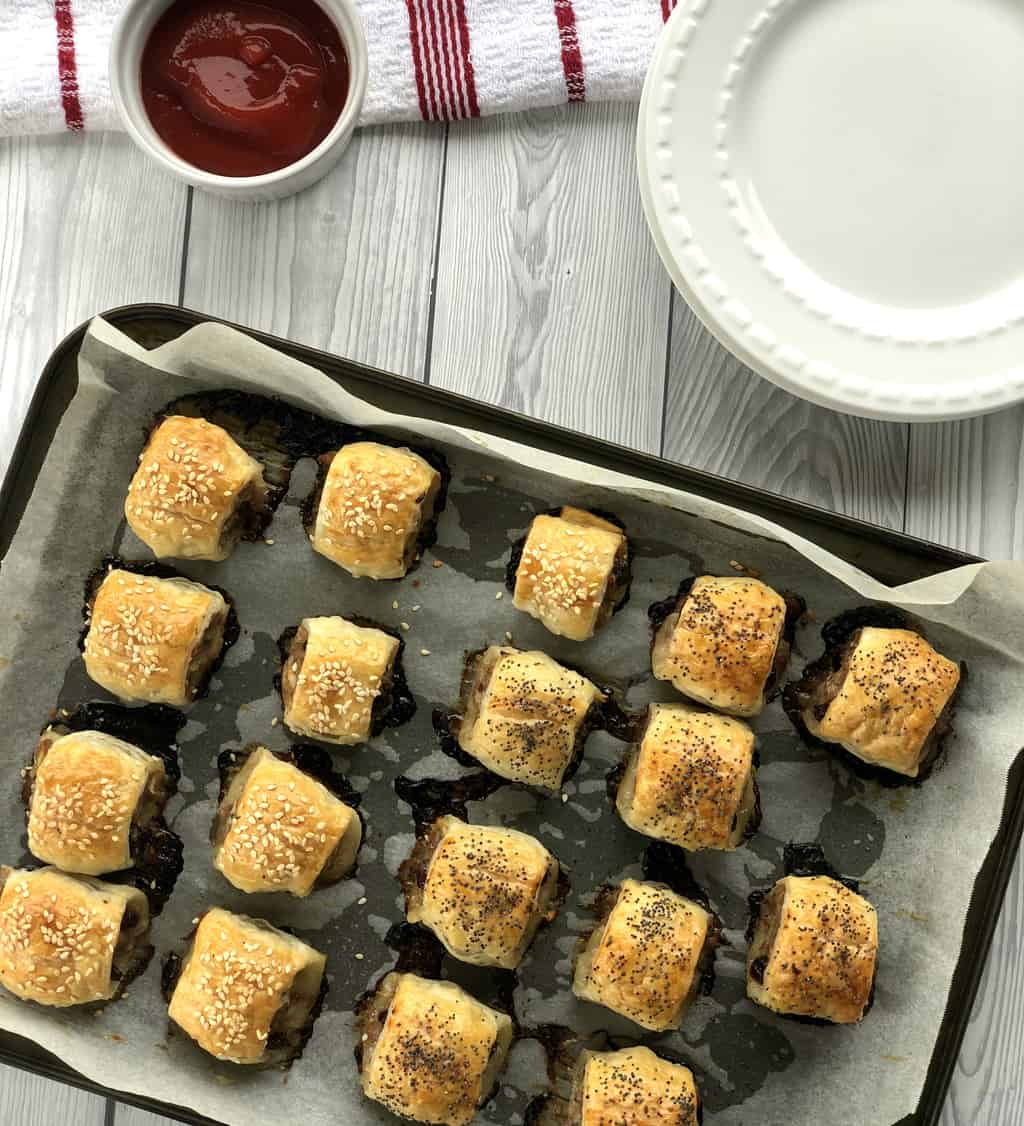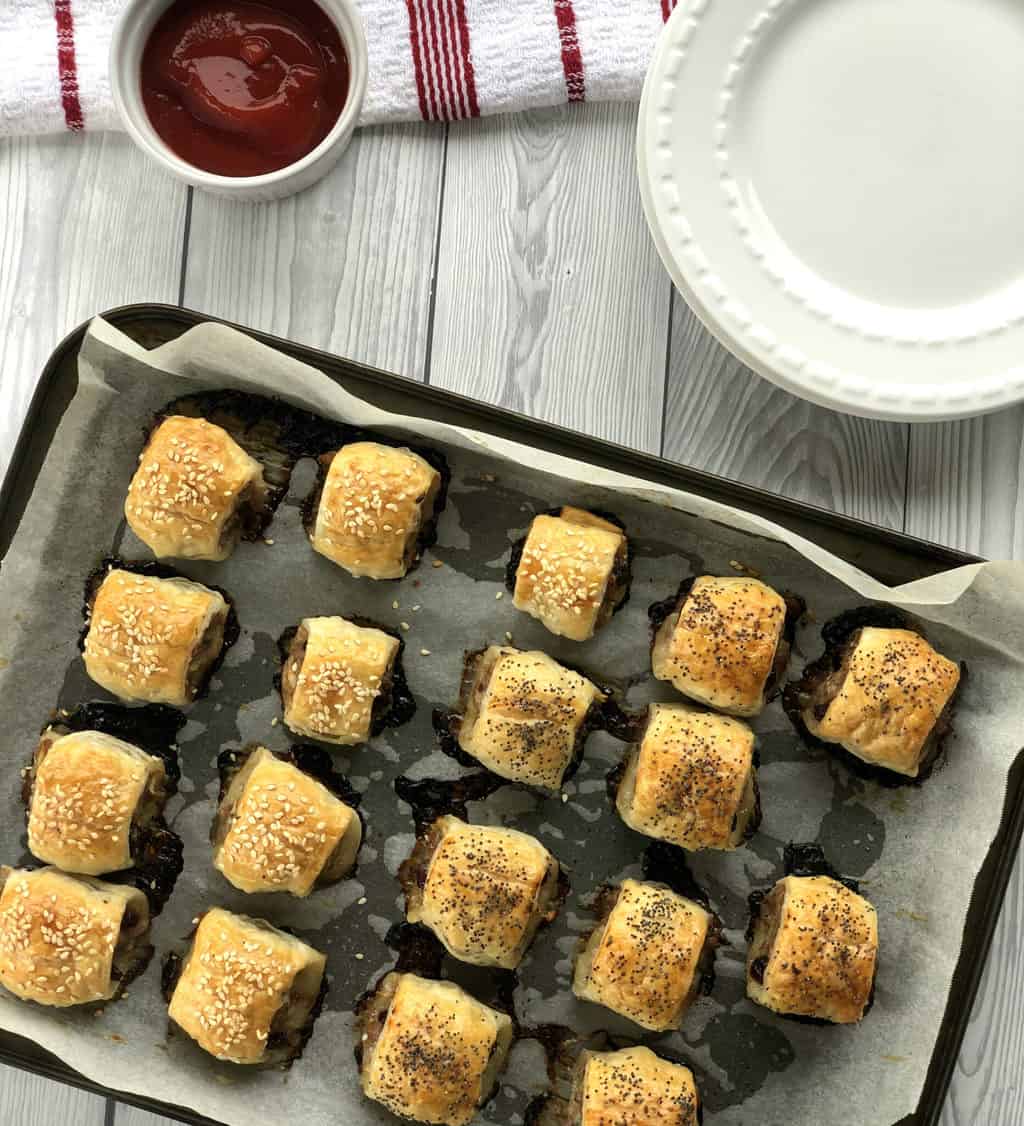 I have used Italian flavoured sausages today , but you can easily just use pork sausages and add extra flavour enhancers to it. But here I have used an Italian infused pork sausage as it has the flavour base I wanted in this recipe so keep an eye out for those at Countdown Supermarkets.
To this I have added both cranberries and apple, this sweet tartness is so good along side the buttery pastry and sausage. I have also used shallots instead of onion, although you may use what you have on hand.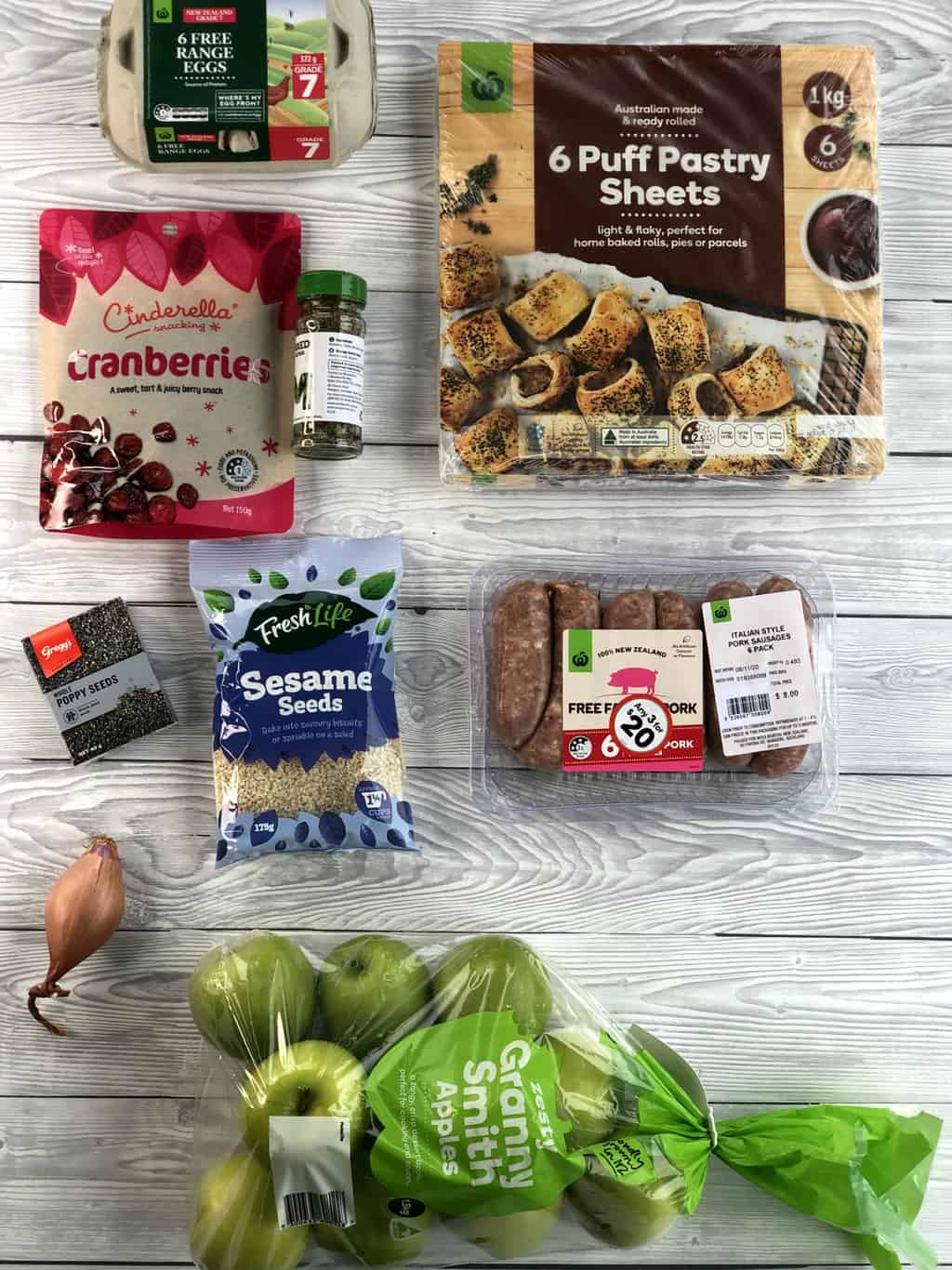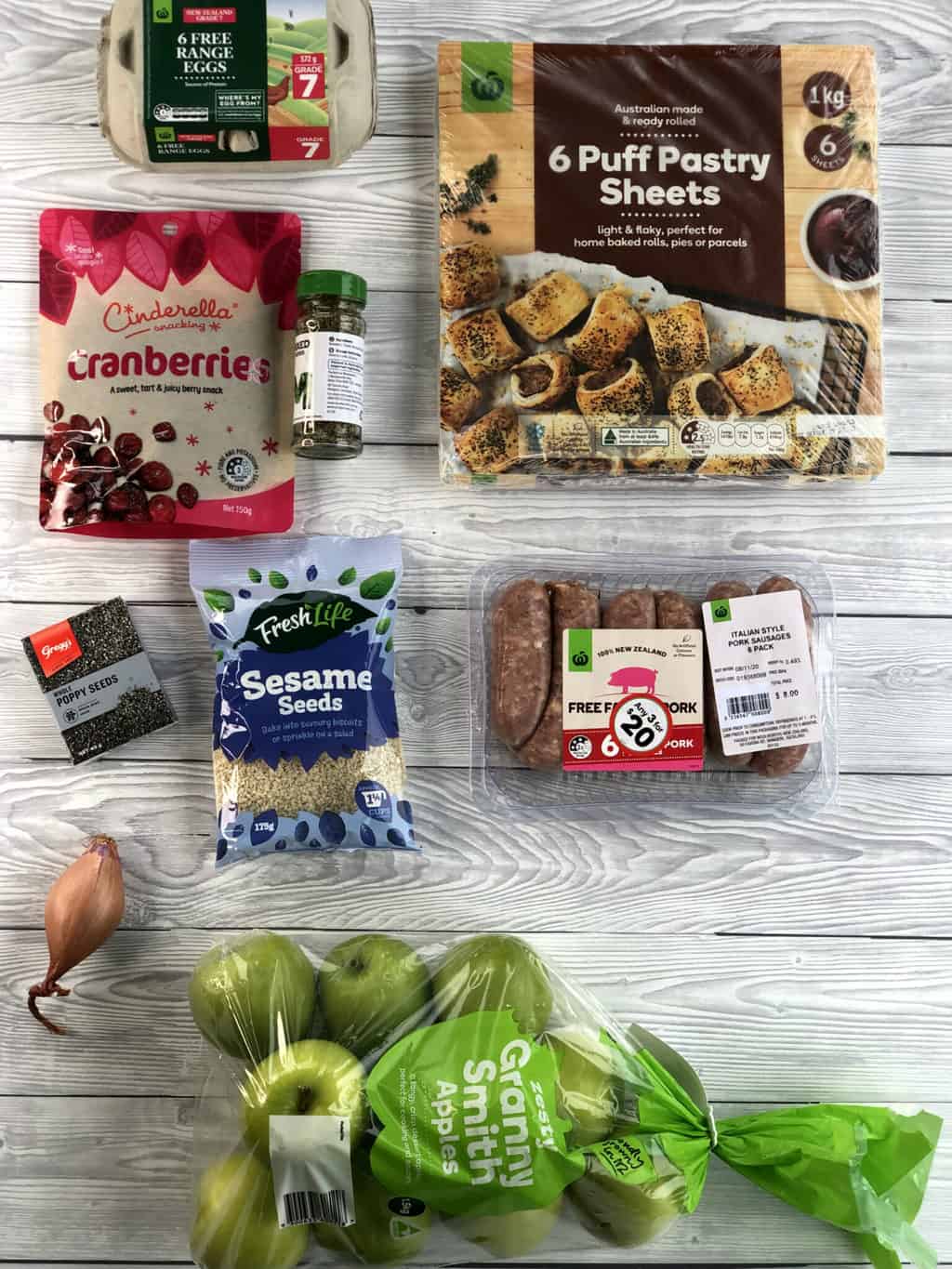 Ingredients
Puff Pastry

Italian Pork Sausages

Dried Cranberries

Apple

Mixed Herbs

Shallot

Egg Wash

Poppy & Sesame Seeds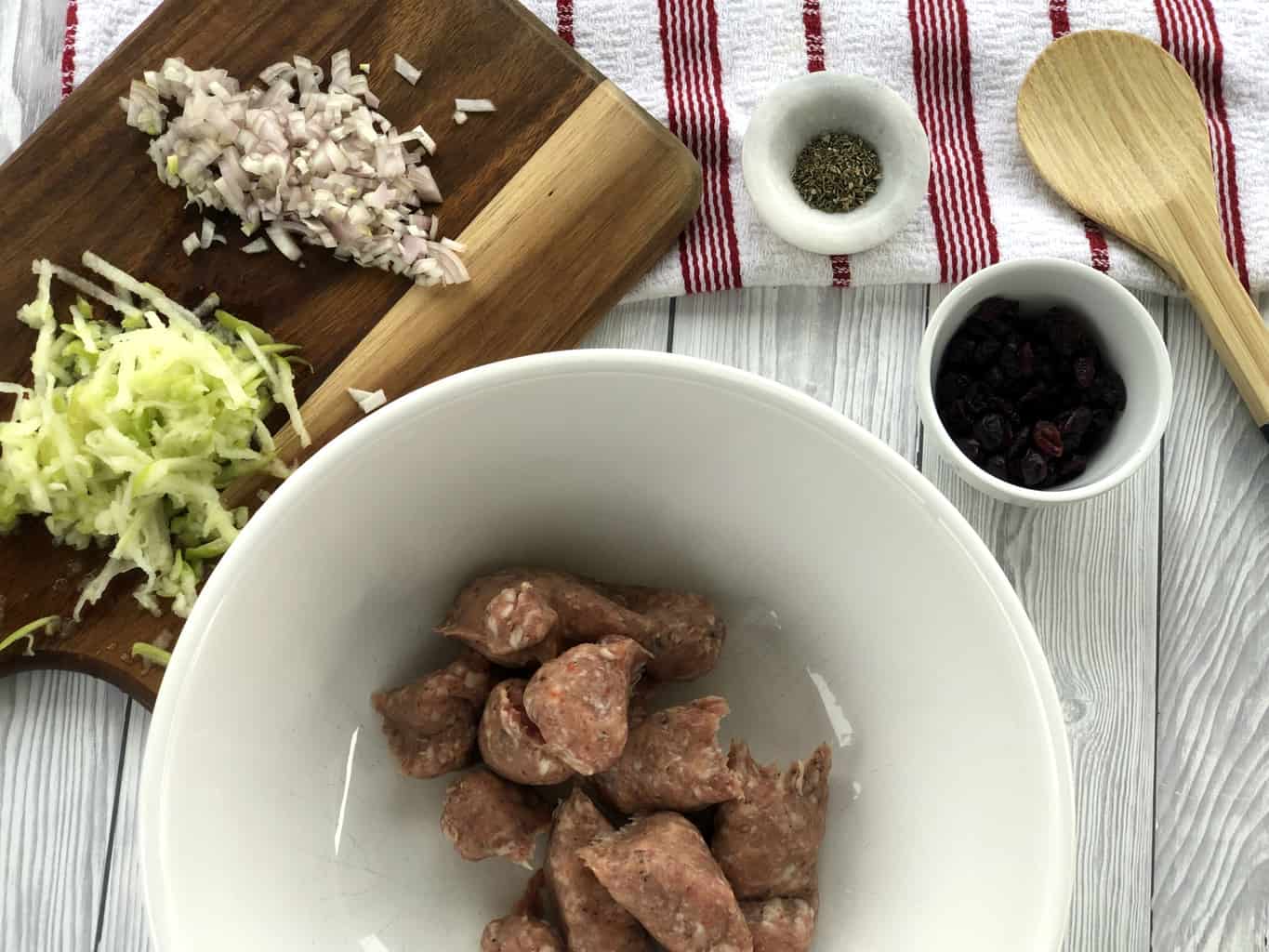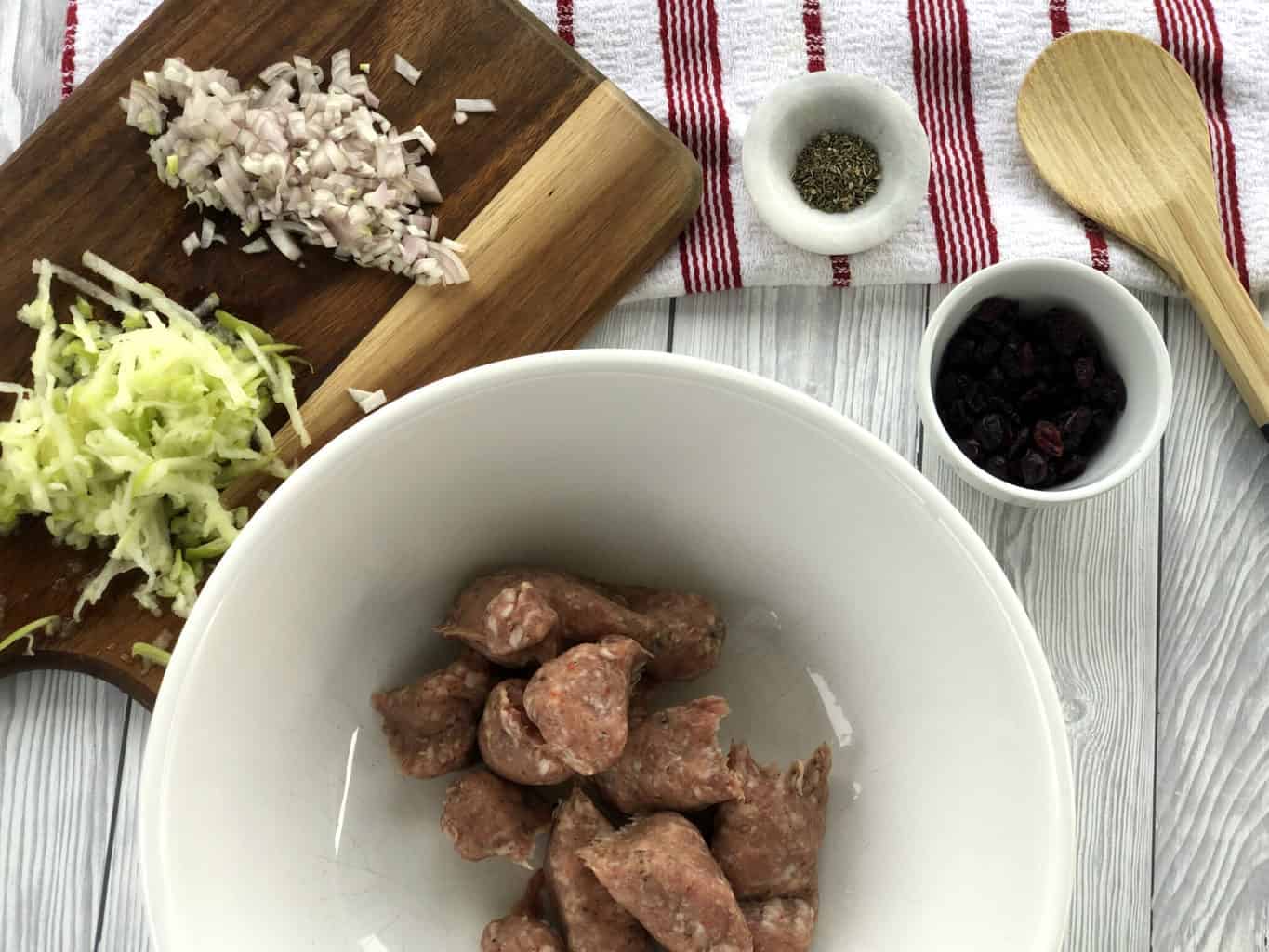 Shallots are slightly sweeter and more delicate than onion and without the heat. I wanted the flavours to balance nicely not have any one thing overpower the recipe. I have also diced the shallot very fine and grated the apple, again so that the texture is even for every mouthful.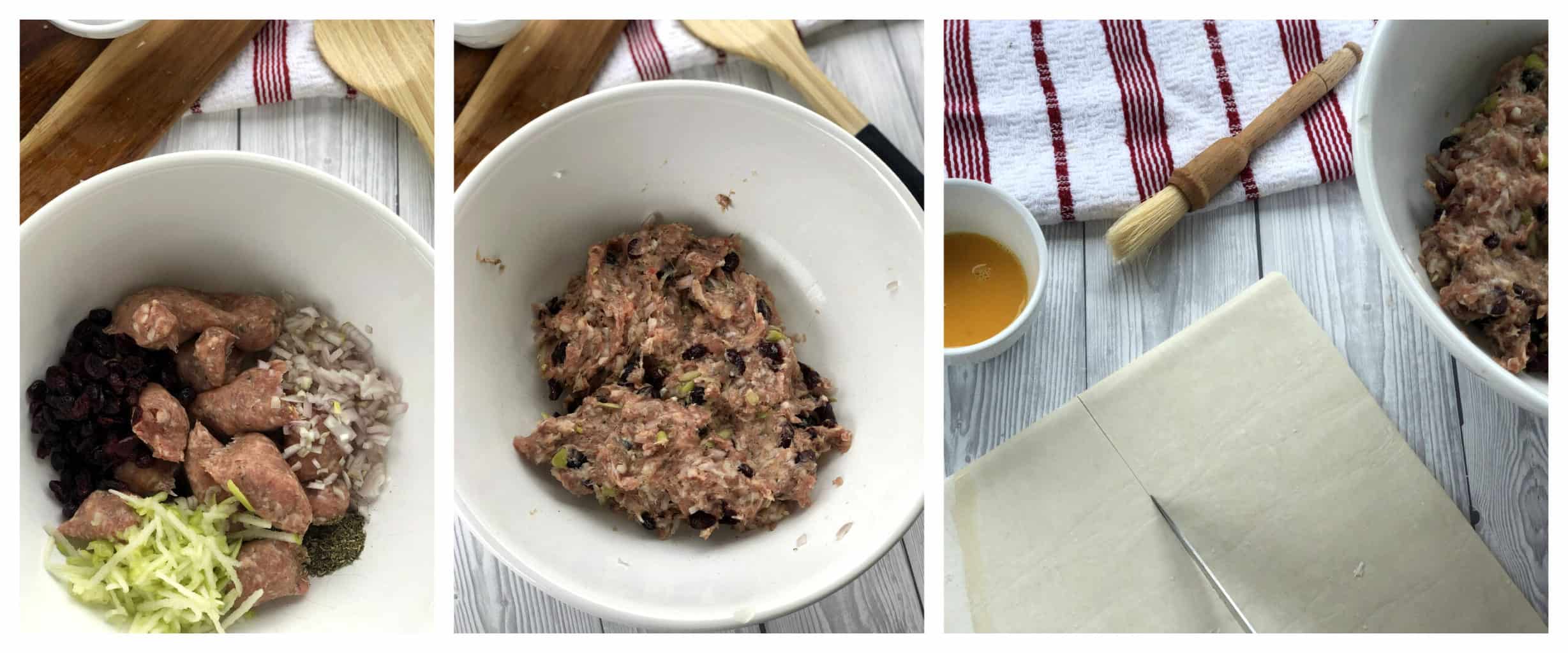 How to Roll a Sausage Roll
This part is easy with a few tips. I have used premade and rolled puff pastry today, so each sheet makes two lengths of sausage roll. You simply slice the square of pastry in half and create a sausage shape with the meat mixture approximately 3-4cm round, from one end to the other and place on the edge of the pastry.
Then holding firmly against the meat roll the pastry over and towards the other edge. Brush the final edge with some egg wash to help it stick. Ensure all the ends are wrapped well and the roll is tight.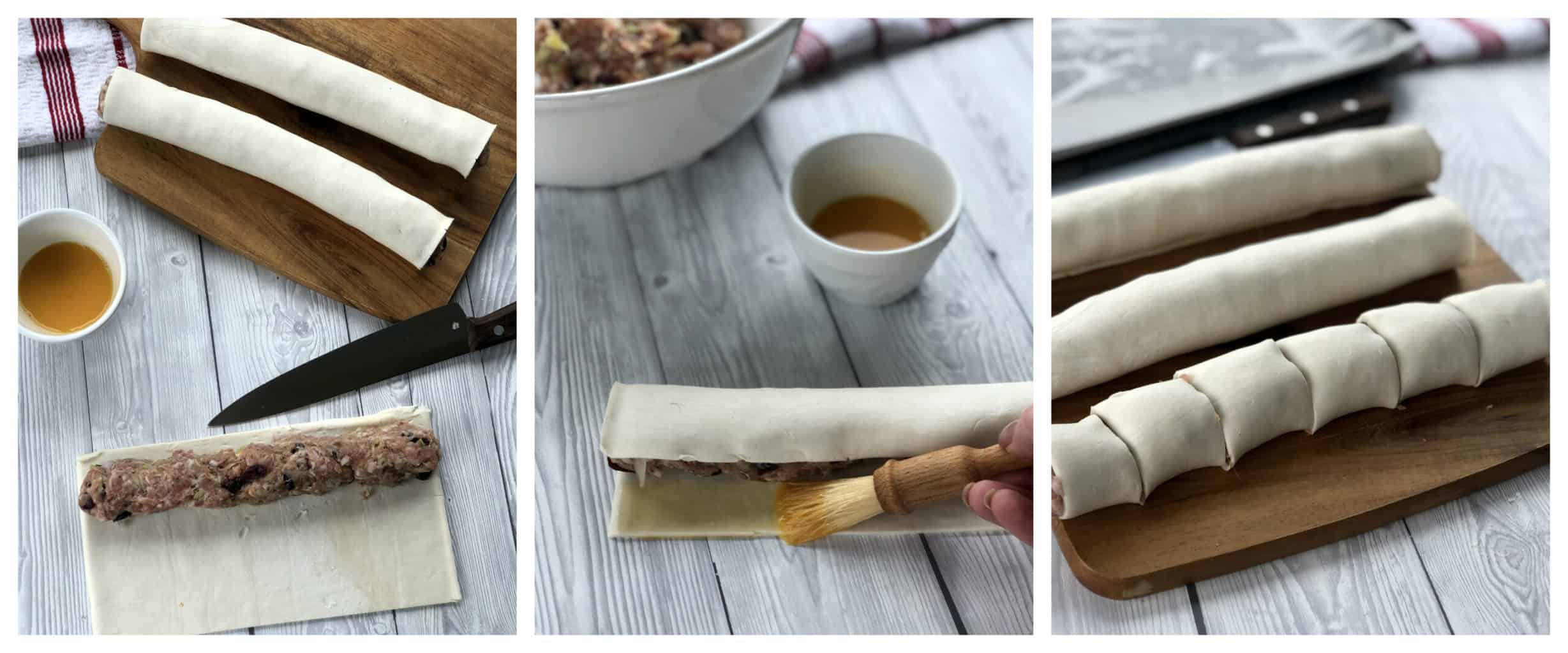 With a very sharp knife cut the sausage roll length in half, then each half into thirds, carefully place on the baking tray and brush with more egg wash. I have sprinkled this with poppy seeds and sesame seeds but you can omit this step if you do not have any on hand.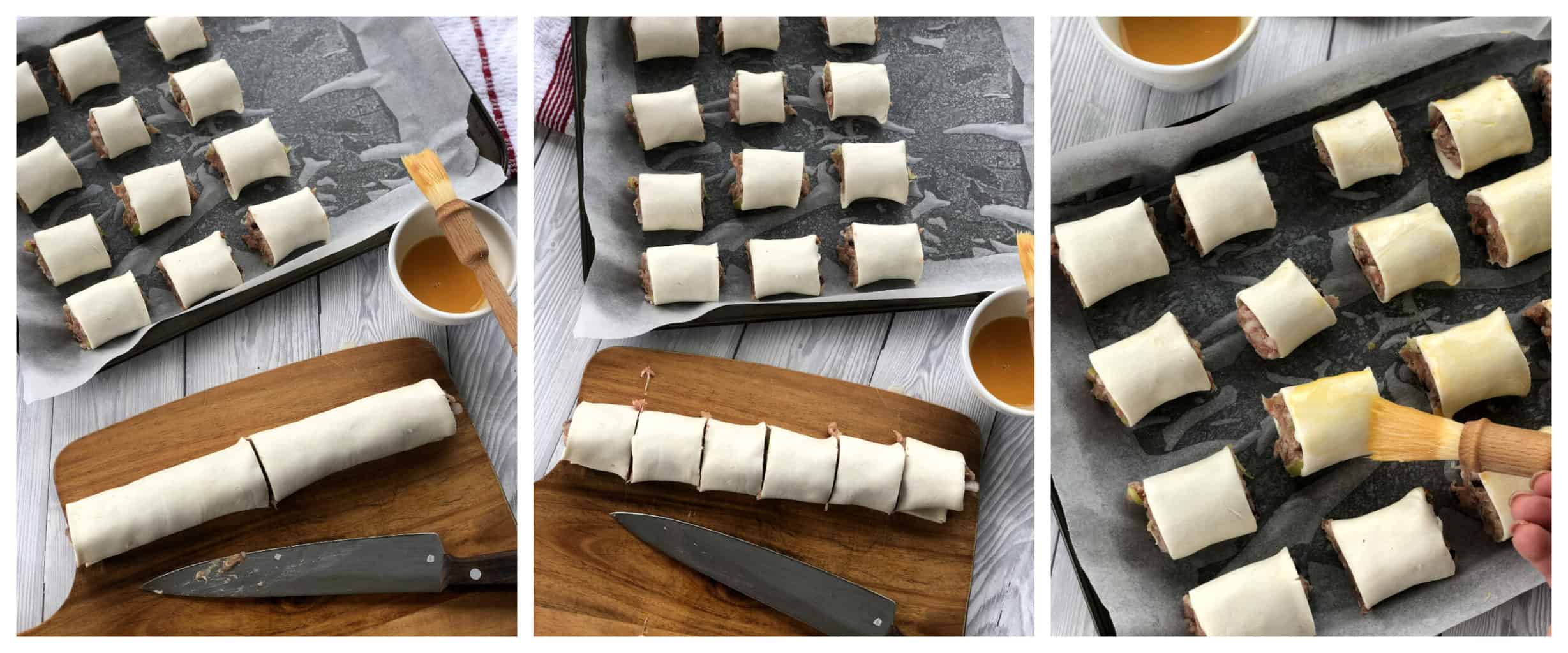 I like to bake my sausage rolls until they are golden brown, ensuring the base is also golden. Because of the moisture of the apple it is normal for the sausage rolls to weep a little as it cooks, it caramalises and adds to the flavour.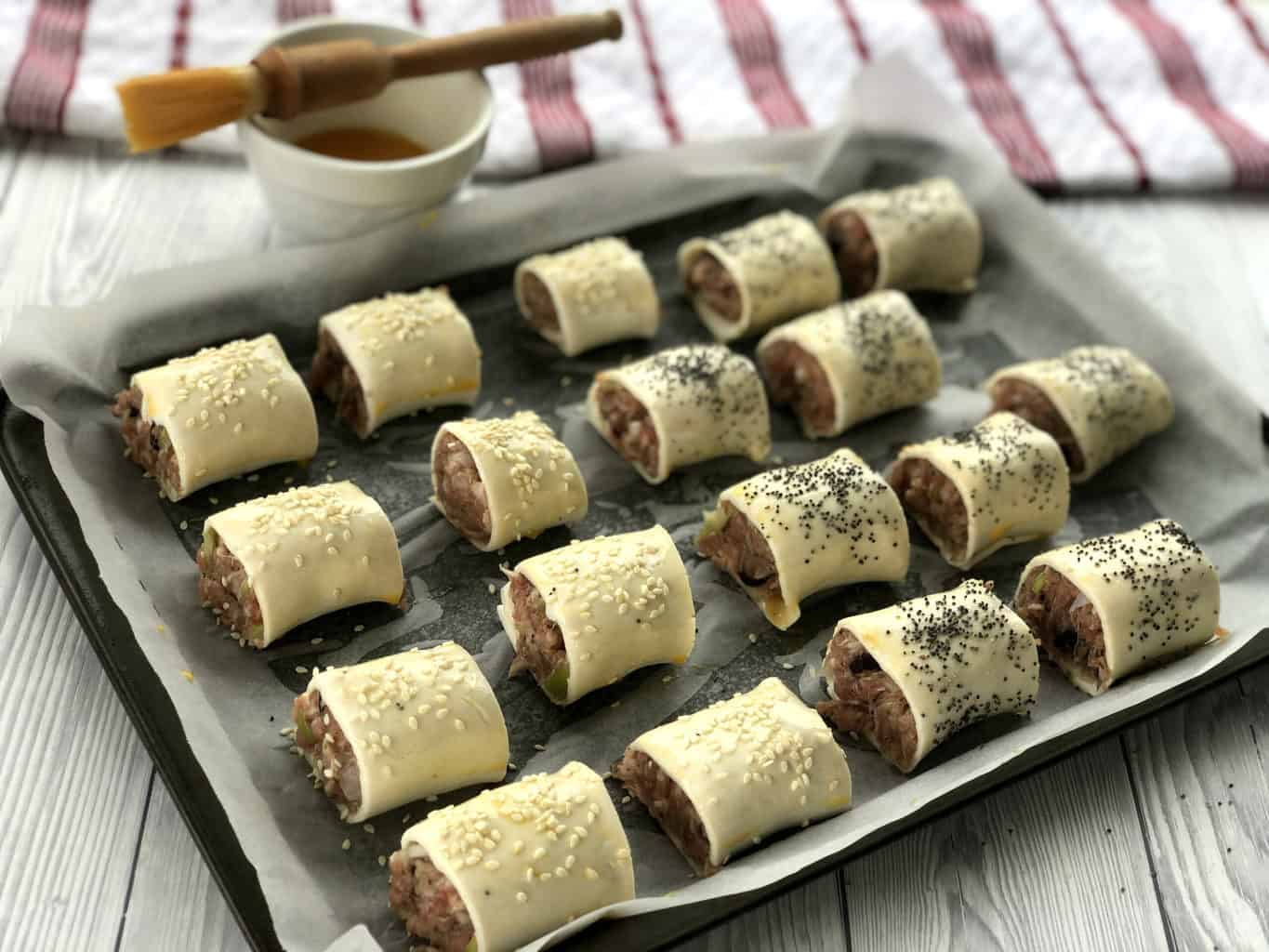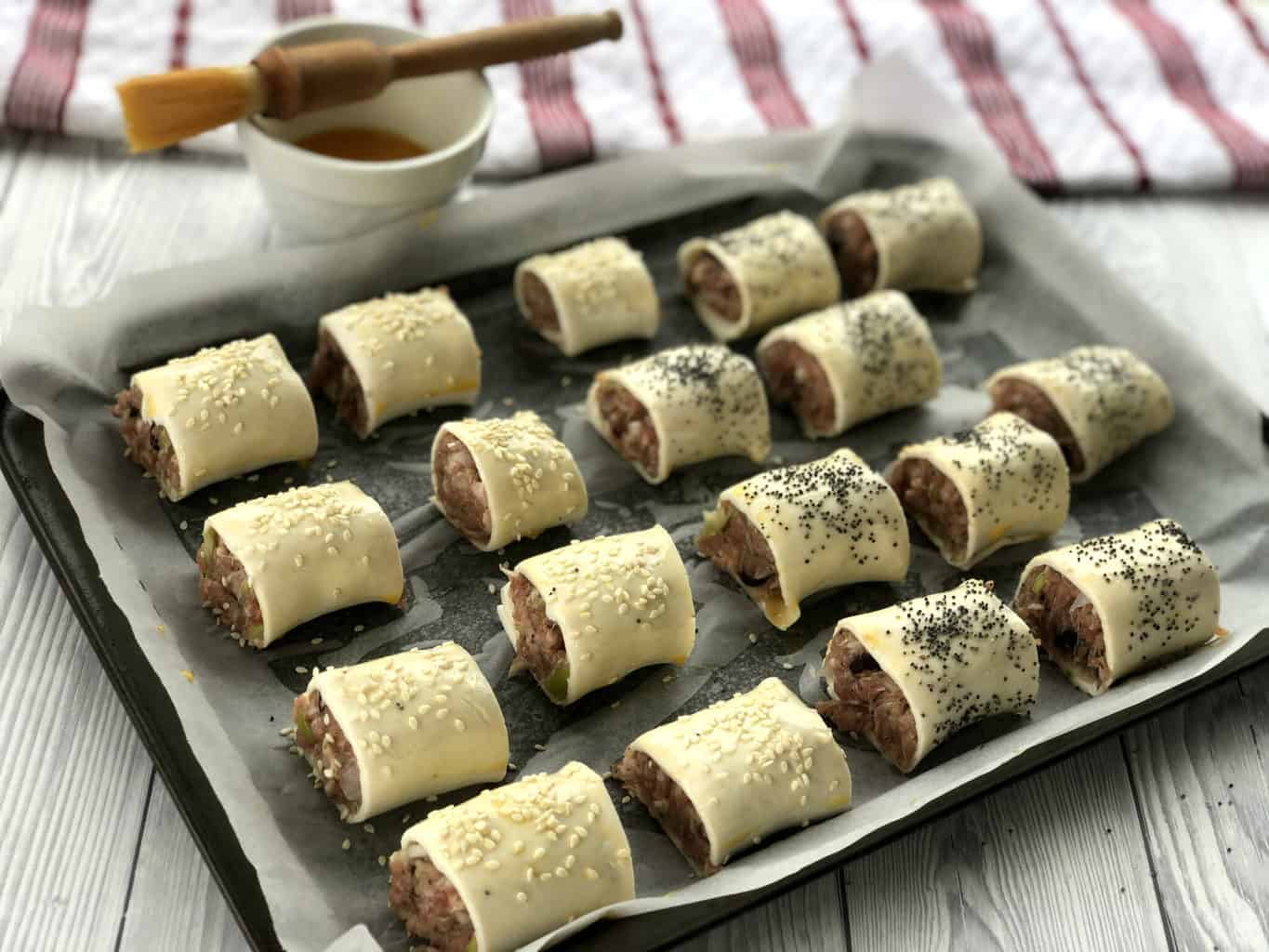 Sausage rolls are best eaten warm fresh from the oven but these are lovely cold too. You can freeze these uncooked as long as the pork that you use has not been previously frozen.
I hope you enjoy this recipe as much as we do, it makes a lovely difference to the basic sausage roll recipe we all know and love.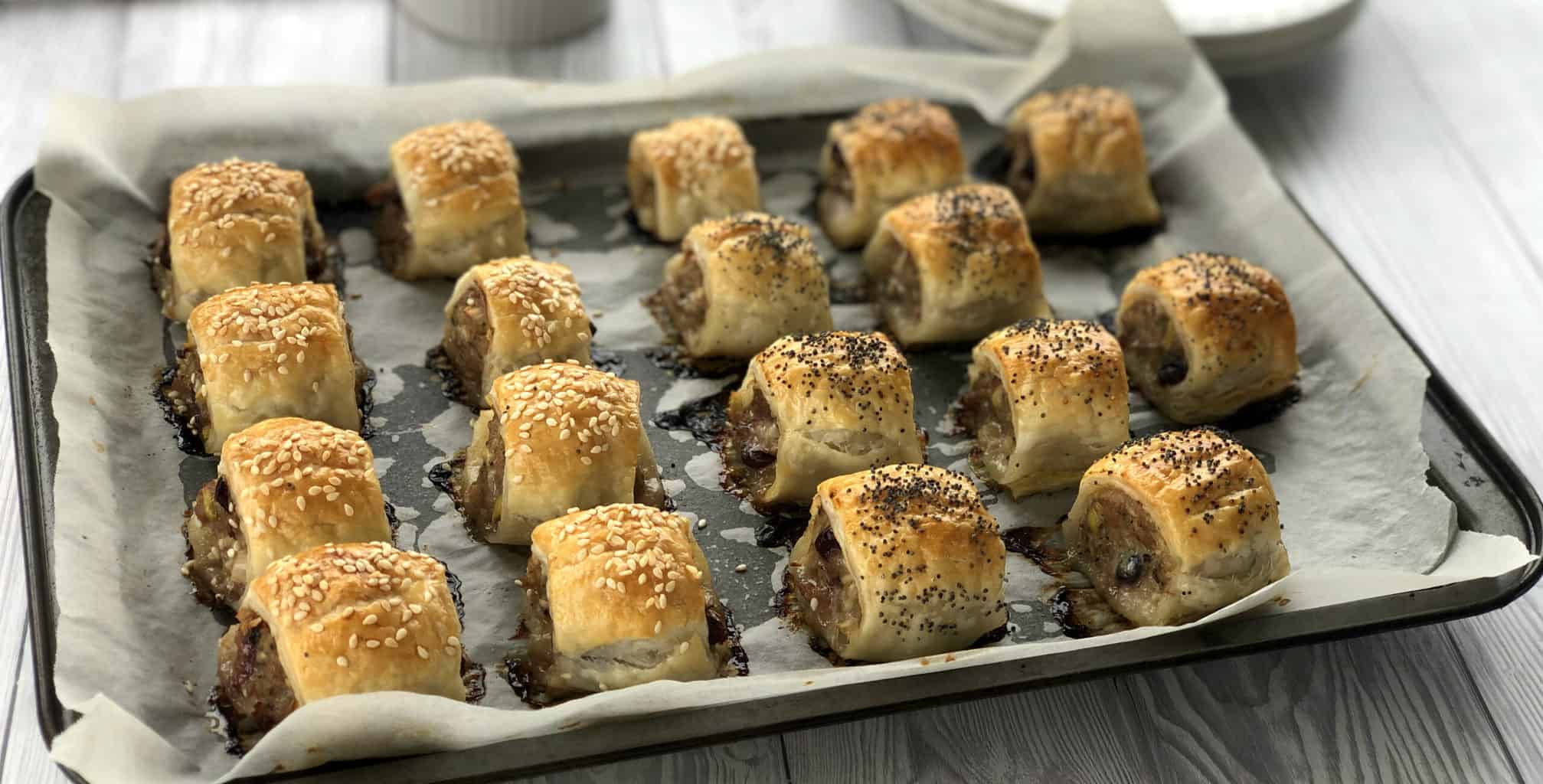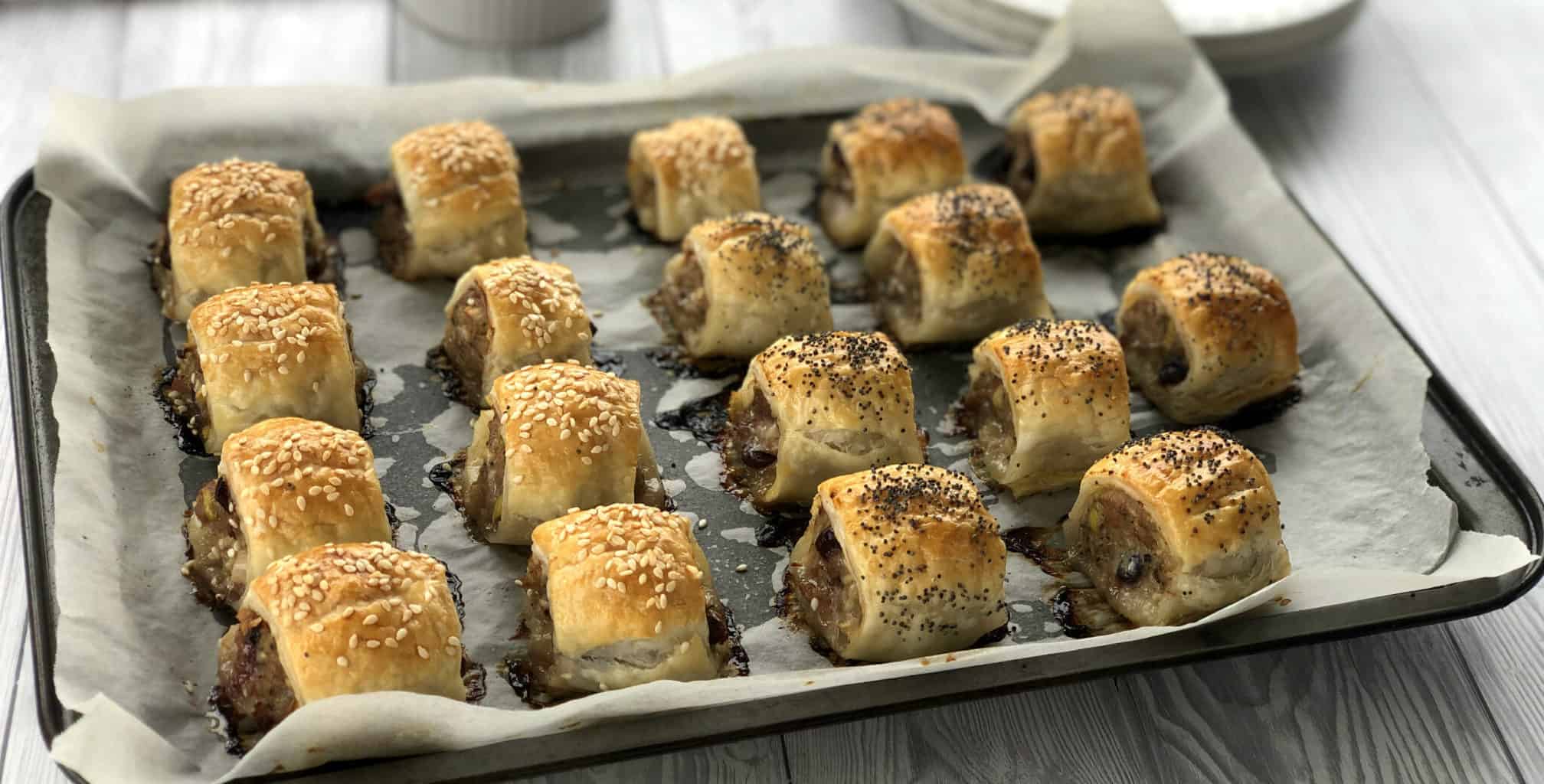 Please enjoy this recipe for Pork & Cranberry Sausage Rolls
These are absolutely delicious and oh so easy to make! These will become a firm family favourite for many years to come I hope!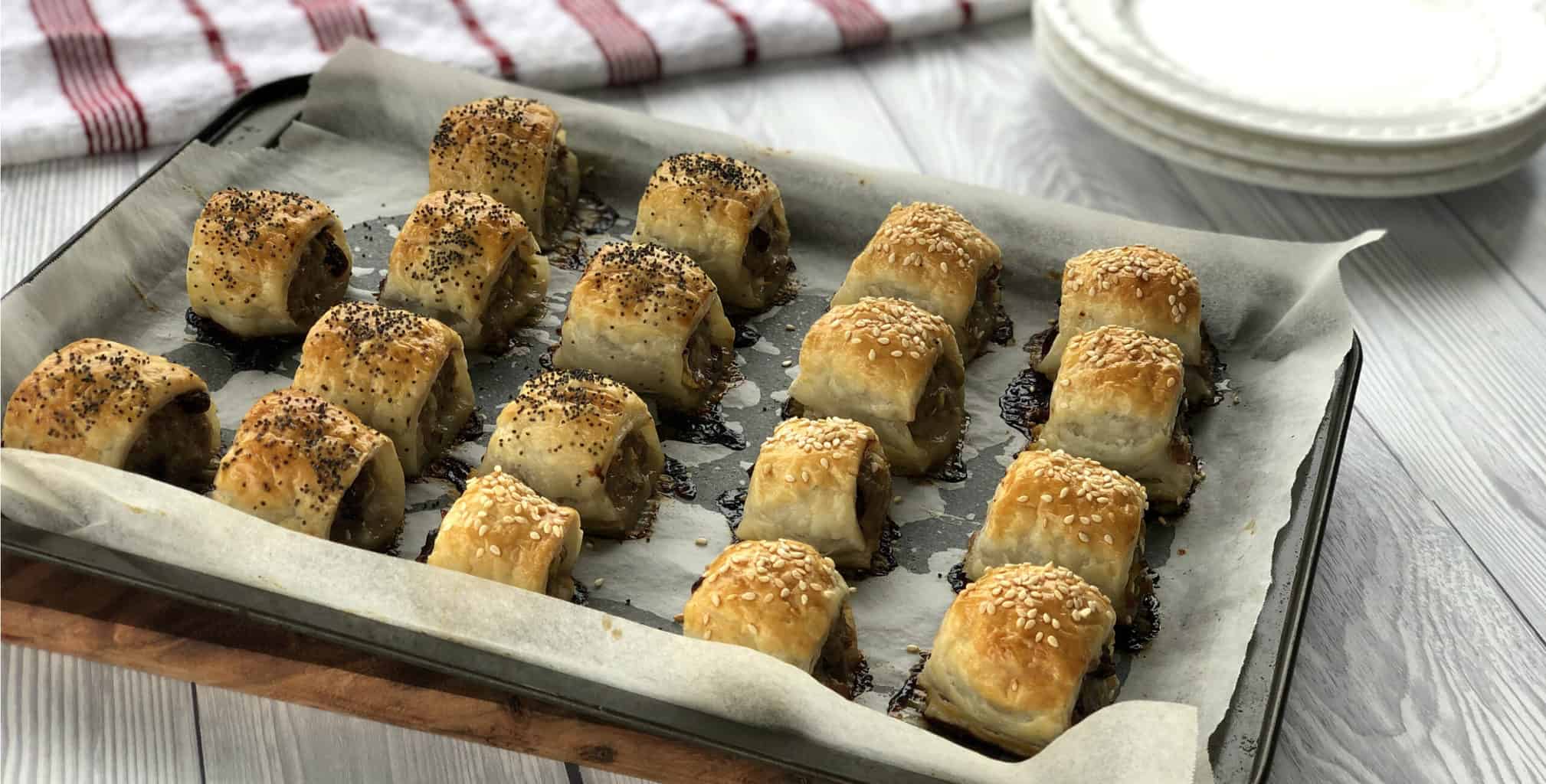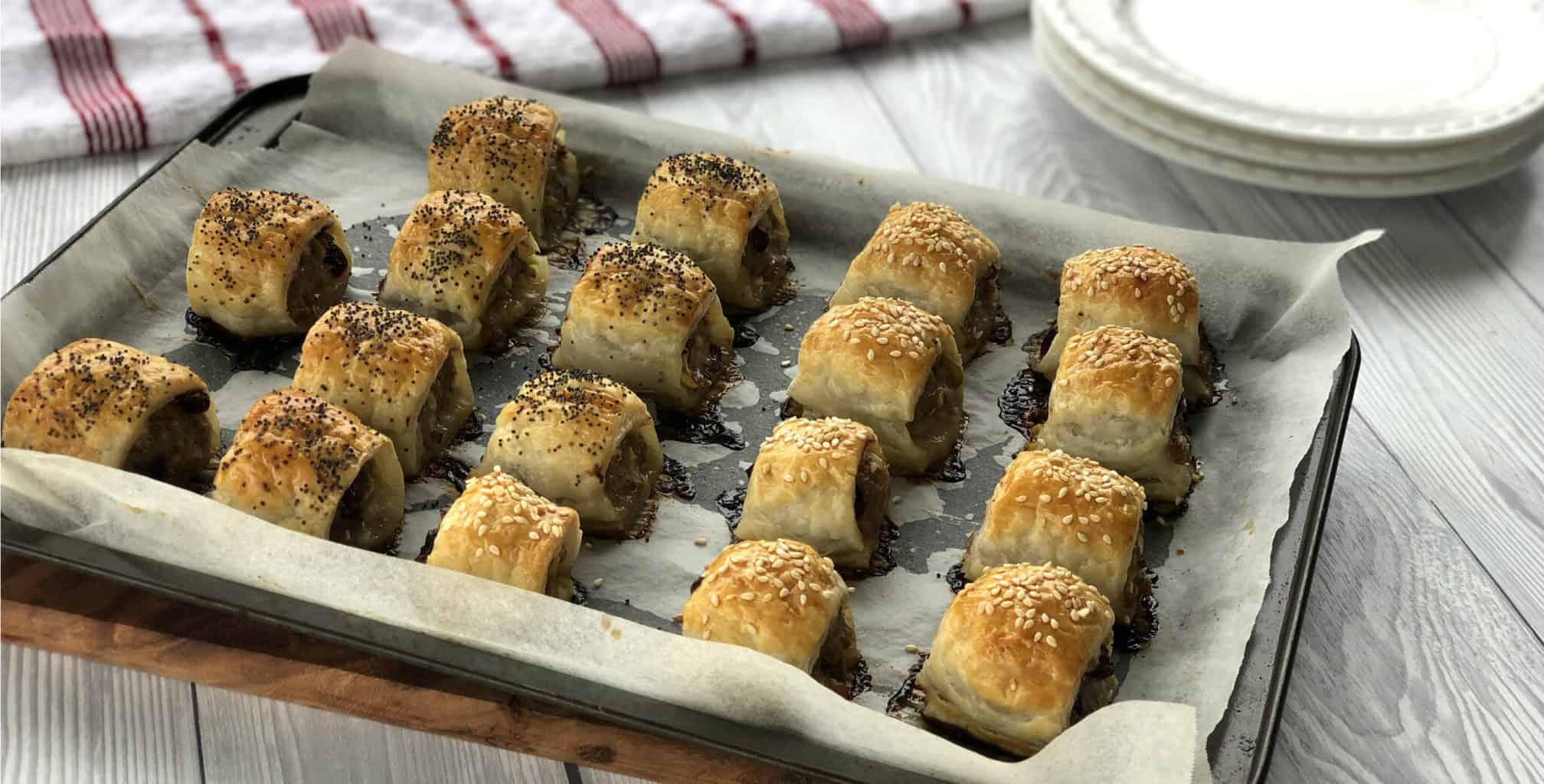 Thank you so much for stopping by to check out my latest recipes on my blog. If you are not already be sure to follow me on Facebook or Instagram for more deliciousness, and you can register your email in the subscription box below to receive all my recipes as I publish them.
If you are a fan of cooking with pork be sure to check out these two recipes!
Easy BBQ Slow Cooker Sauce Pulled Pork
Slow Cooker Roast Pork with a Butter Honey Garlic Gravy
Happy Baking
Anna
Pin It! Pinterest