Delicious tender oven baked BBQ Pulled Chicken recipe, sweet and simple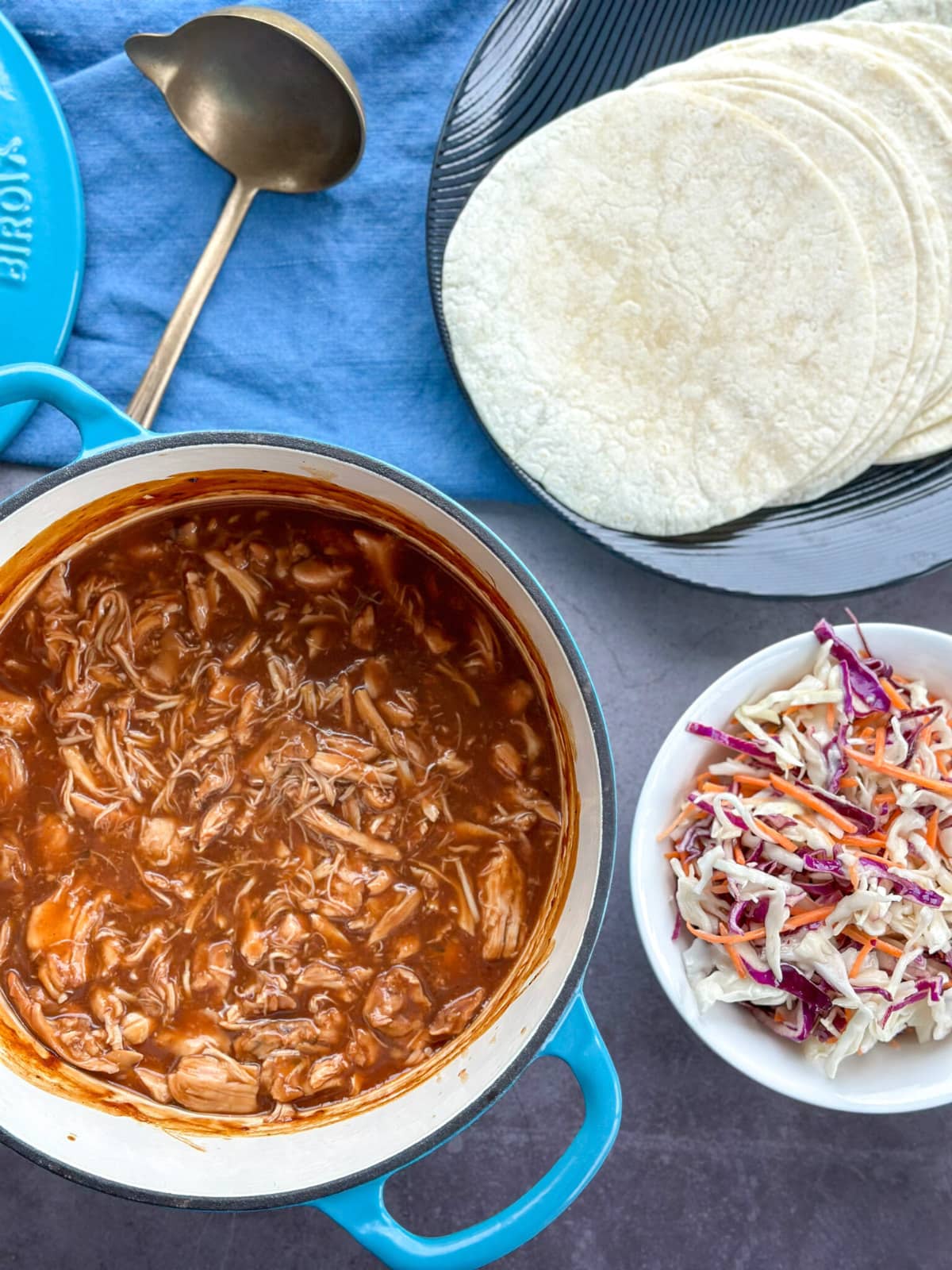 This recipe features a gifted Biroix Dutch Oven in Blue to showcase this recipe.
I have a lovely slow cooker version of this recipe and I was asked the other day for a version for those without a slow cooker or pressure cooker. So thought best I test it myself to see how to create the best oven baked version.
You can find my Slow Cooker BBQ Pulled Chicken Here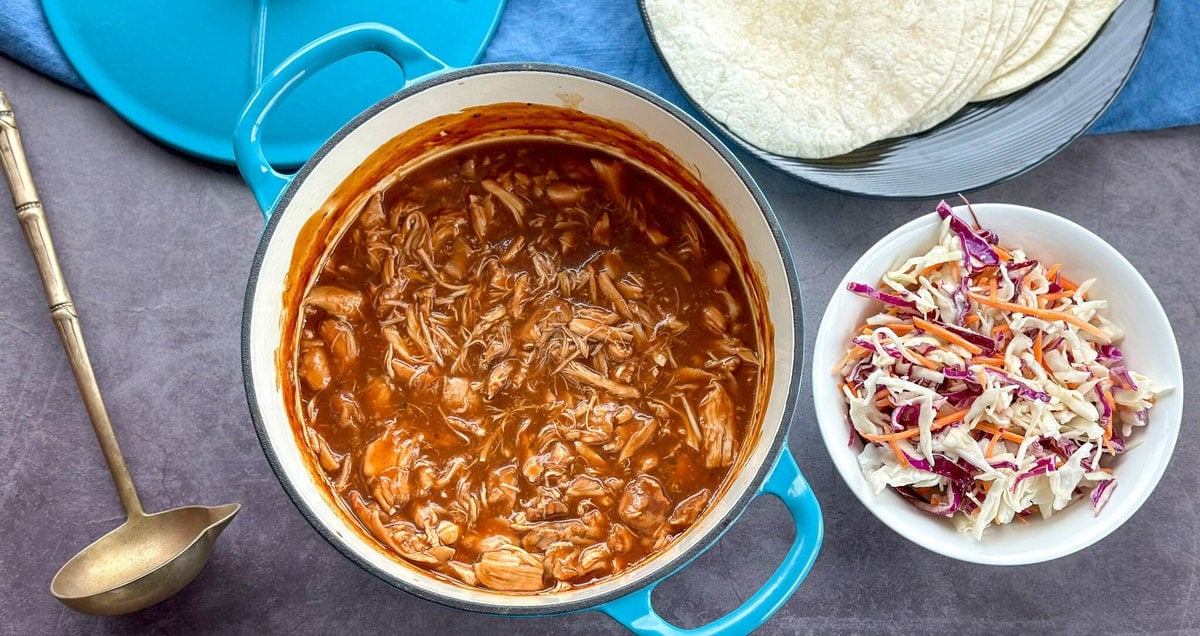 It was so lovely and simple and I am delighted to bring you an oven baked version. I have kept it very similar in that it contains just a few ingredients.
The base of this recipe is a BBQ sauce. I tend to use a lovely sweet cheap BBQ sauce as that brings such a gorgeous end result. If you prefer a spicier or richer version then use whatever you have on hand.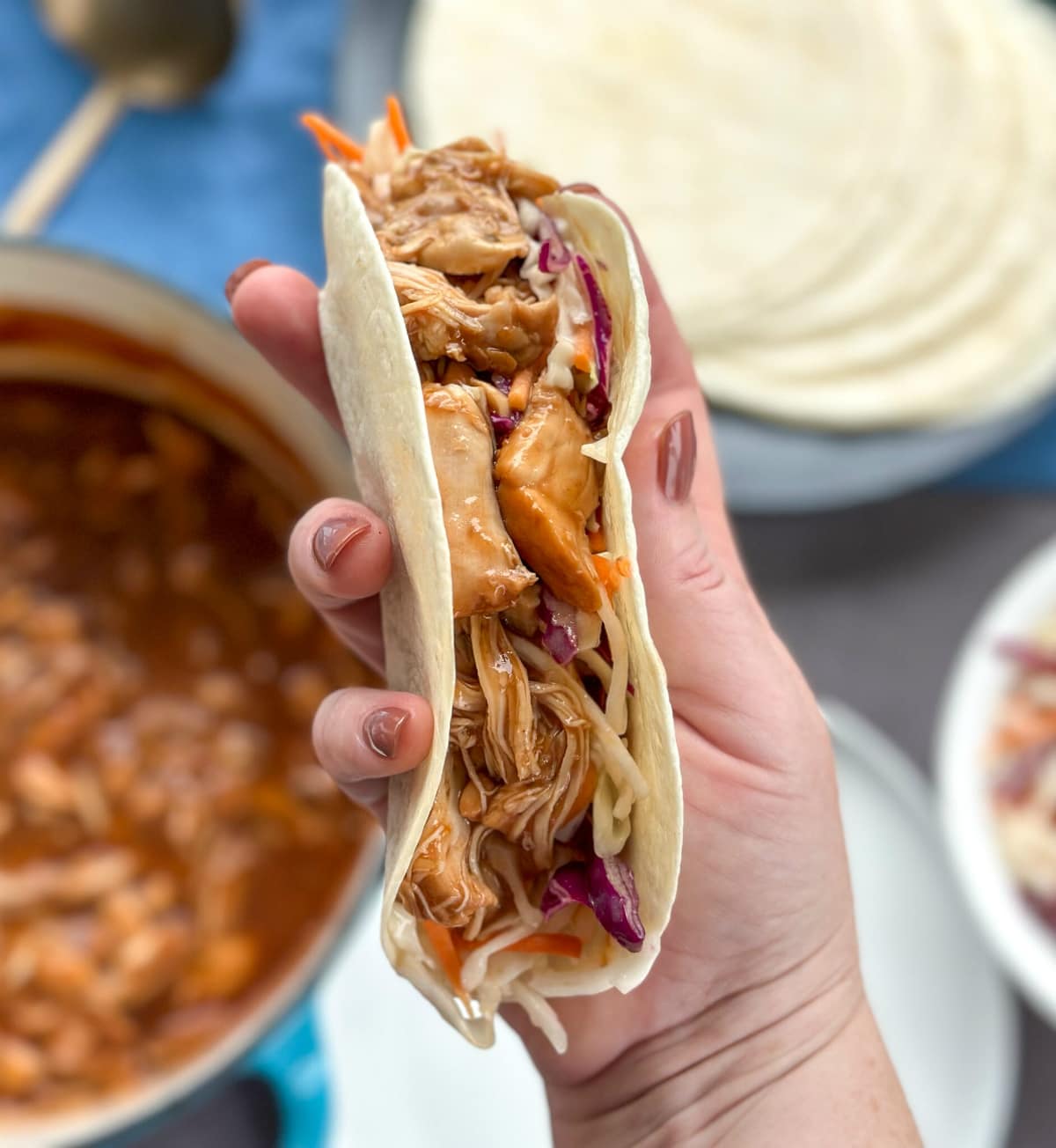 Today I have used a dutch oven as having a lidded dish is best. However all you really need is an oven proof dish and aluminum foil to top it with to keep the heat in the dish.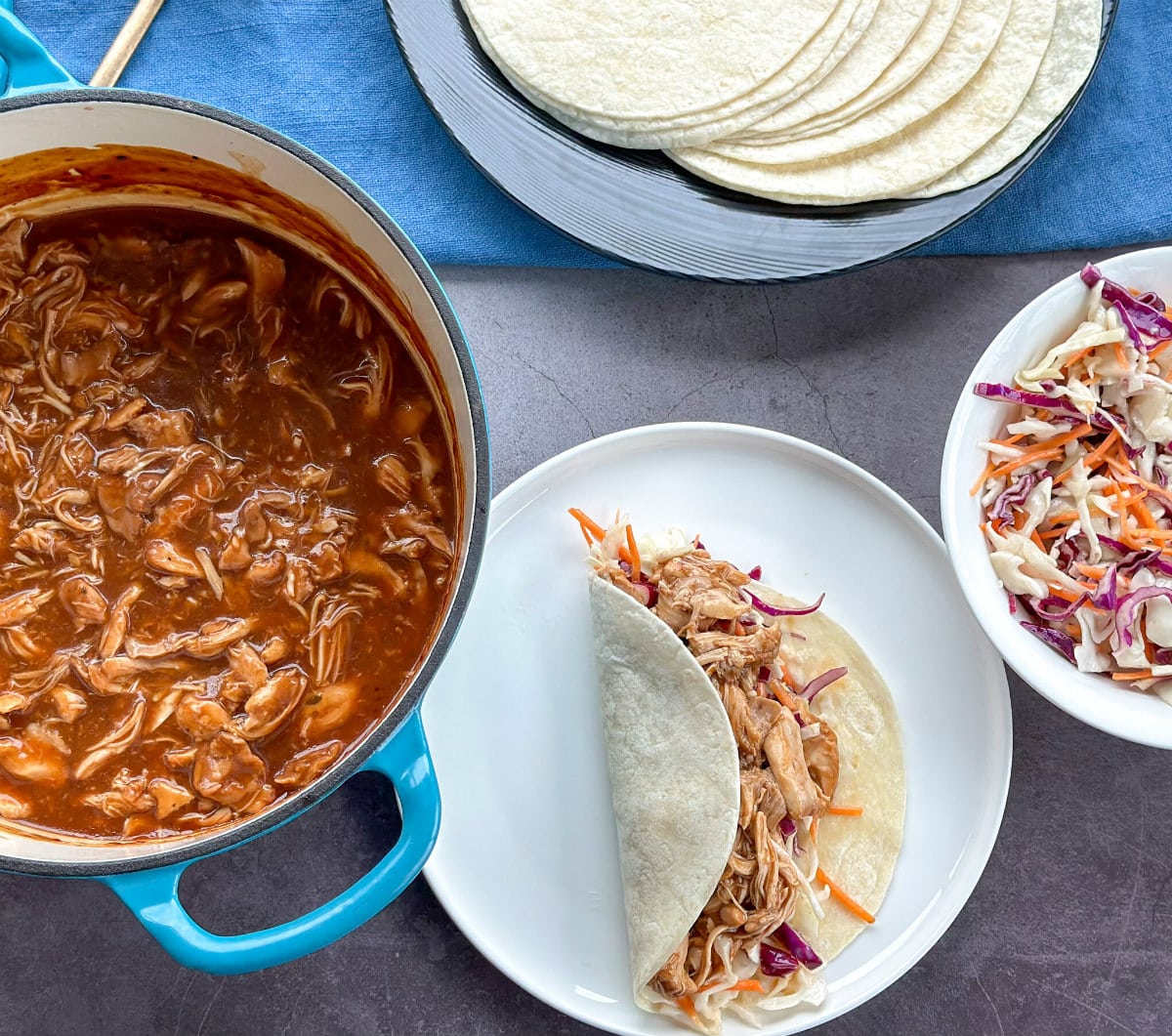 The key is to bake it until the chicken is fall apart tender. You may use chicken breasts or chicken thighs. I always prefer to use thighs for pulled chicken as it is so flavoursome and tender but if you do use breasts cooking time may vary.
The ingredients are simple – feel free to add or omit ingredients to your tastes
(The full recipe and method is in the printable recipe card – scroll down)
Chicken Thighs or Breasts

BBQ Sauce

Onion

Garlic

Apple Cider Vinegar or White Wine Vinegar

Oregano

Salt & Pepper

Cornflour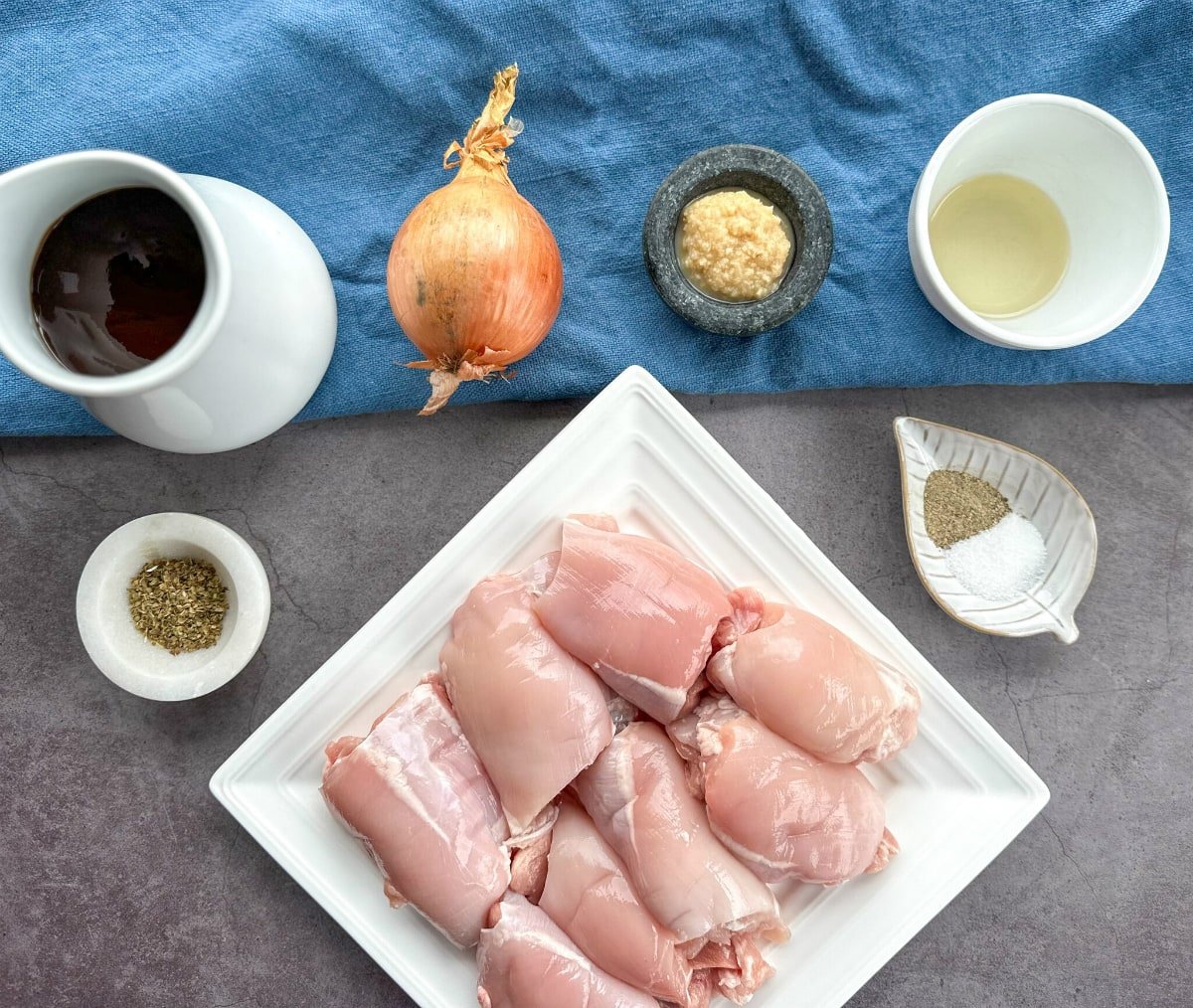 If you wish you can omit the onion, vinegar and oregano and still have a delicious dish! So it really is versatile.
To assemble this could not be easier, in the oven dish you add the chicken thighs or breasts trimmed of most of the visible fat. Then top this with the onion if using.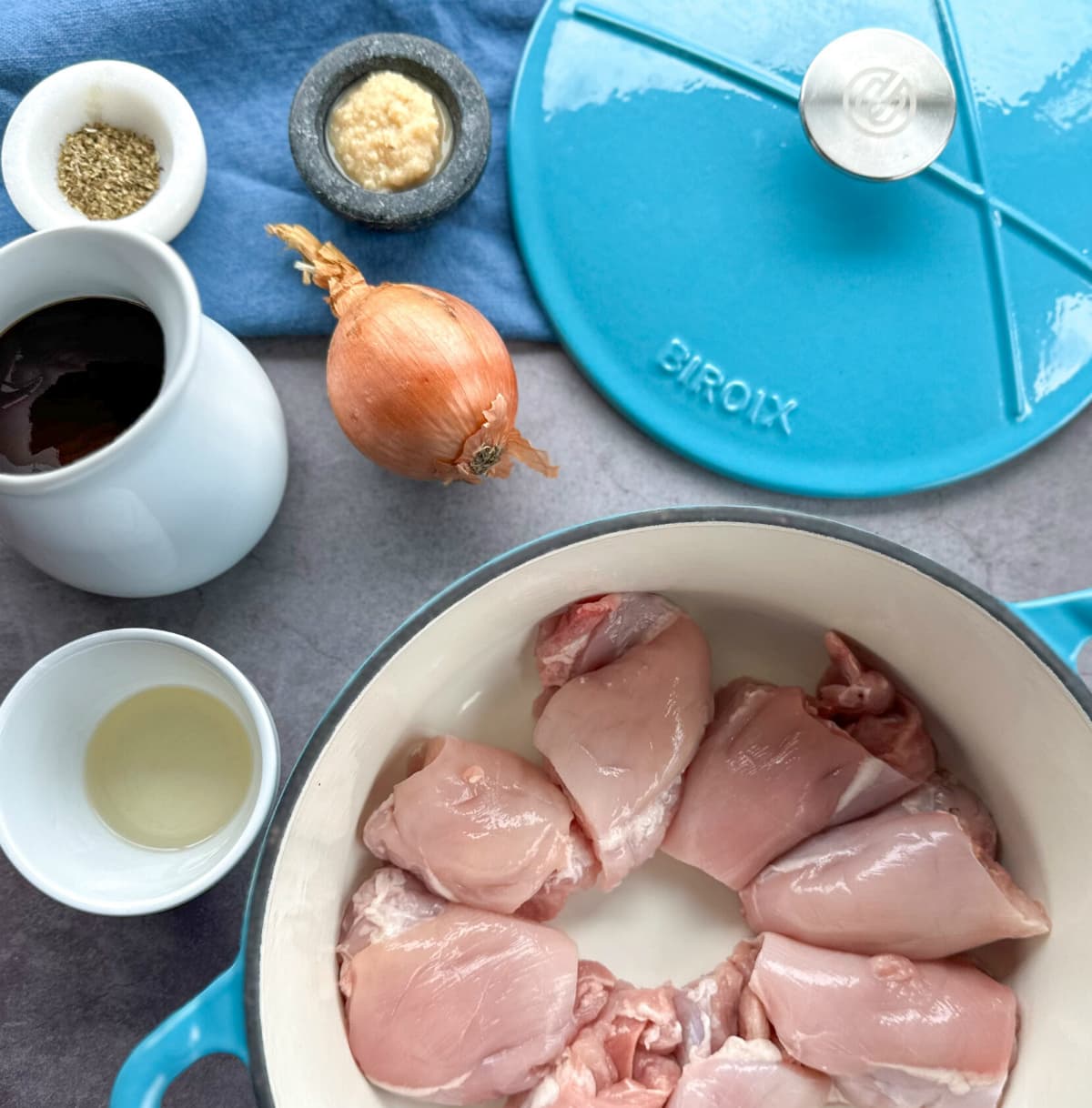 Then combine all of the rest of the ingredients, and pour this over the chicken breasts. Ensure that you toss to coat every nook and cranny of the chicken to ensure it is well coated

Then pop on the lid or a double layer of aluminum foil and bake. At around the one hour mark I like to stir it, this allows me to check on the progress of the chicken – then cook for up to a further hour.
Depending on the cut of chicken it should be perfectly tender at the 2 hour mark.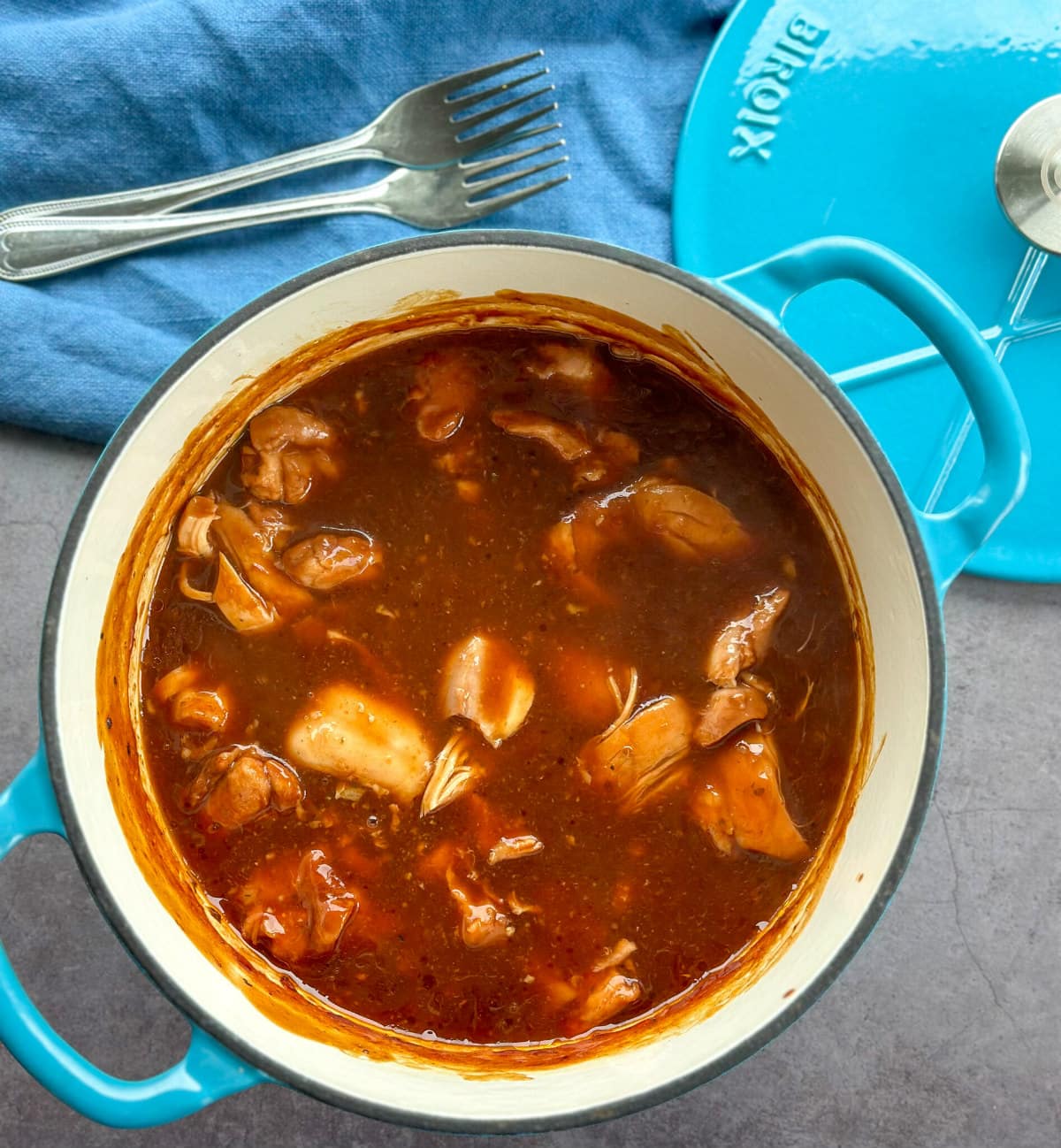 Then take the dish from the oven, remove the chicken carefully and add it to a bowl. Using two forks or meat claws shred the chicken into small pieces.
With the sauce if you wish you can add cornflour to it to thicken, if doing so take out a third of a cup of the liquid and add 2 teaspoons of cornflour and mix well, pour back into the oven dish and whisk to ensure no lumps remain.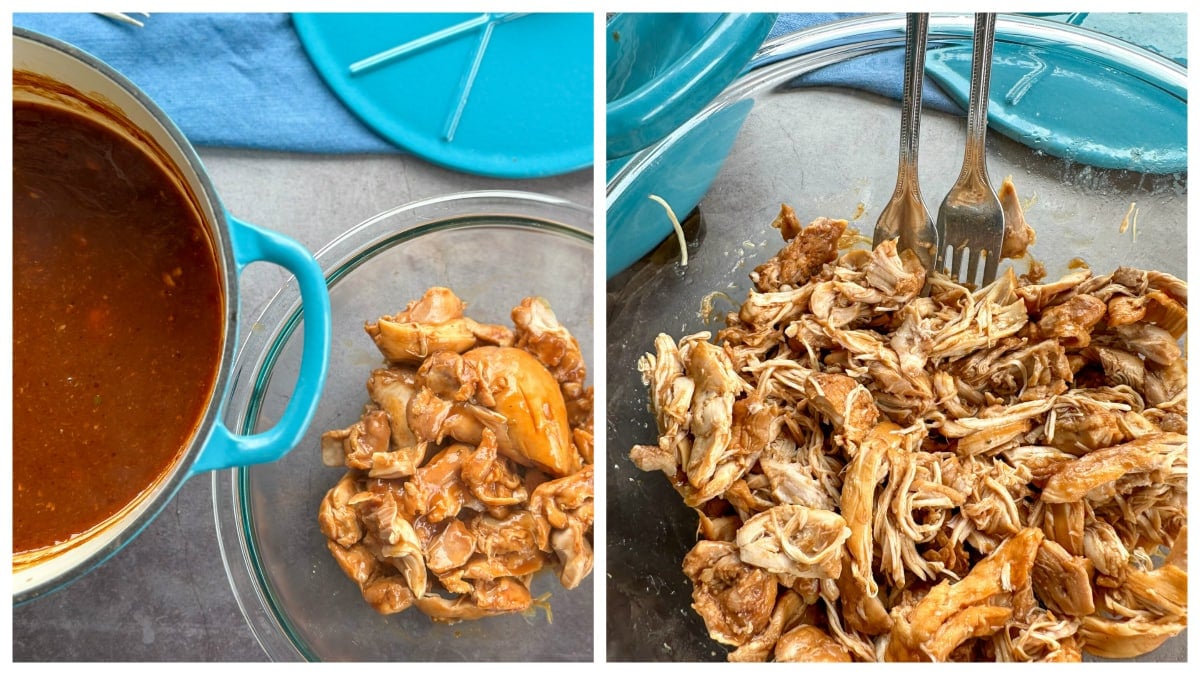 Then return the shredded chicken to the sauce to coat. How you serve this is up to you! It is lovely served over rice with coleslaw or a salad, or in soft tacos layered with coleslaw and topped with kewpie mayo, in sliders, bao buns, or even in baked in enchiladas. For us this serves 2 meals and freezes well also.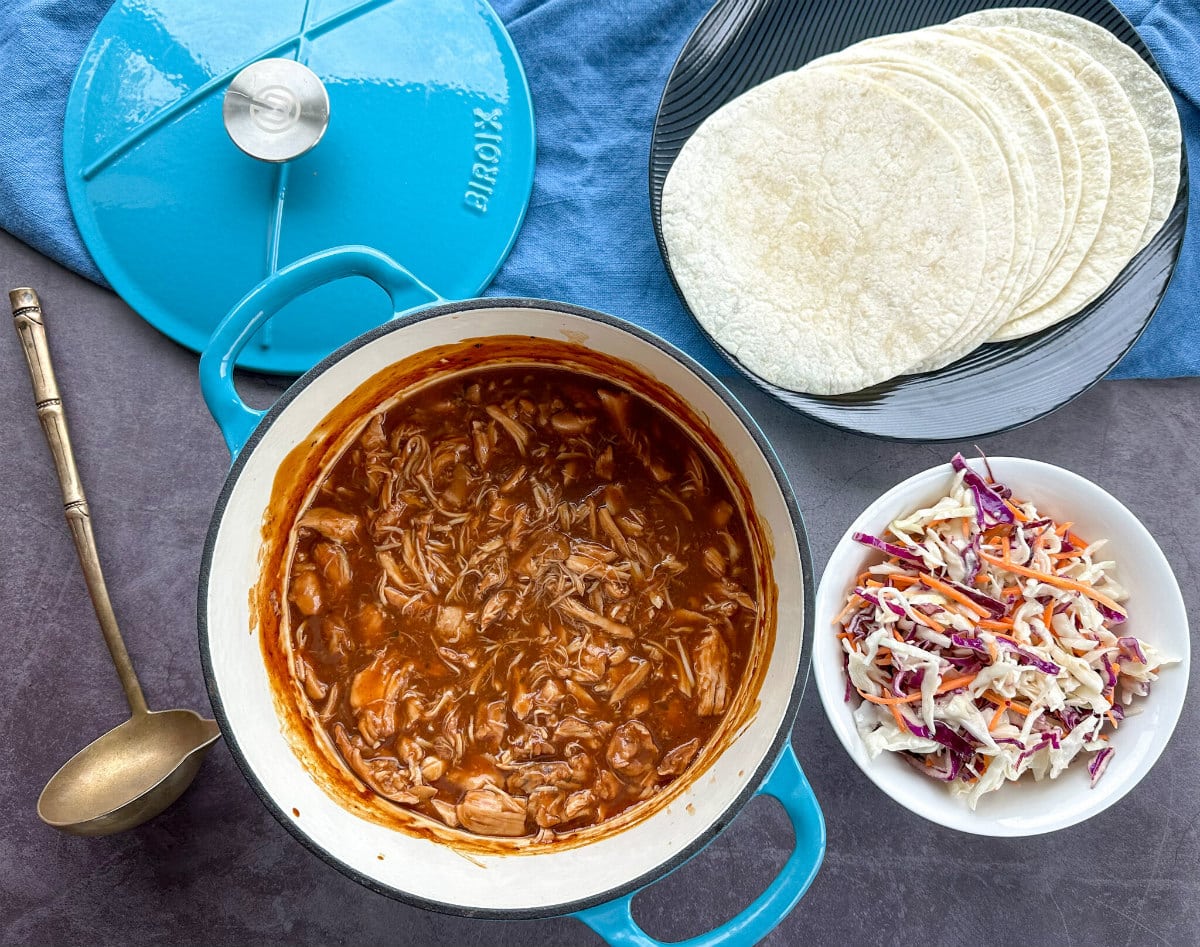 If you are a fan of chicken dishes check out some of my favourites
So onto the recipe, I hope you love it!
Oven Baked BBQ Pulled Chicken
I hope you love this recipe as much as we do! Be sure to let me know in the comments below and rate it above.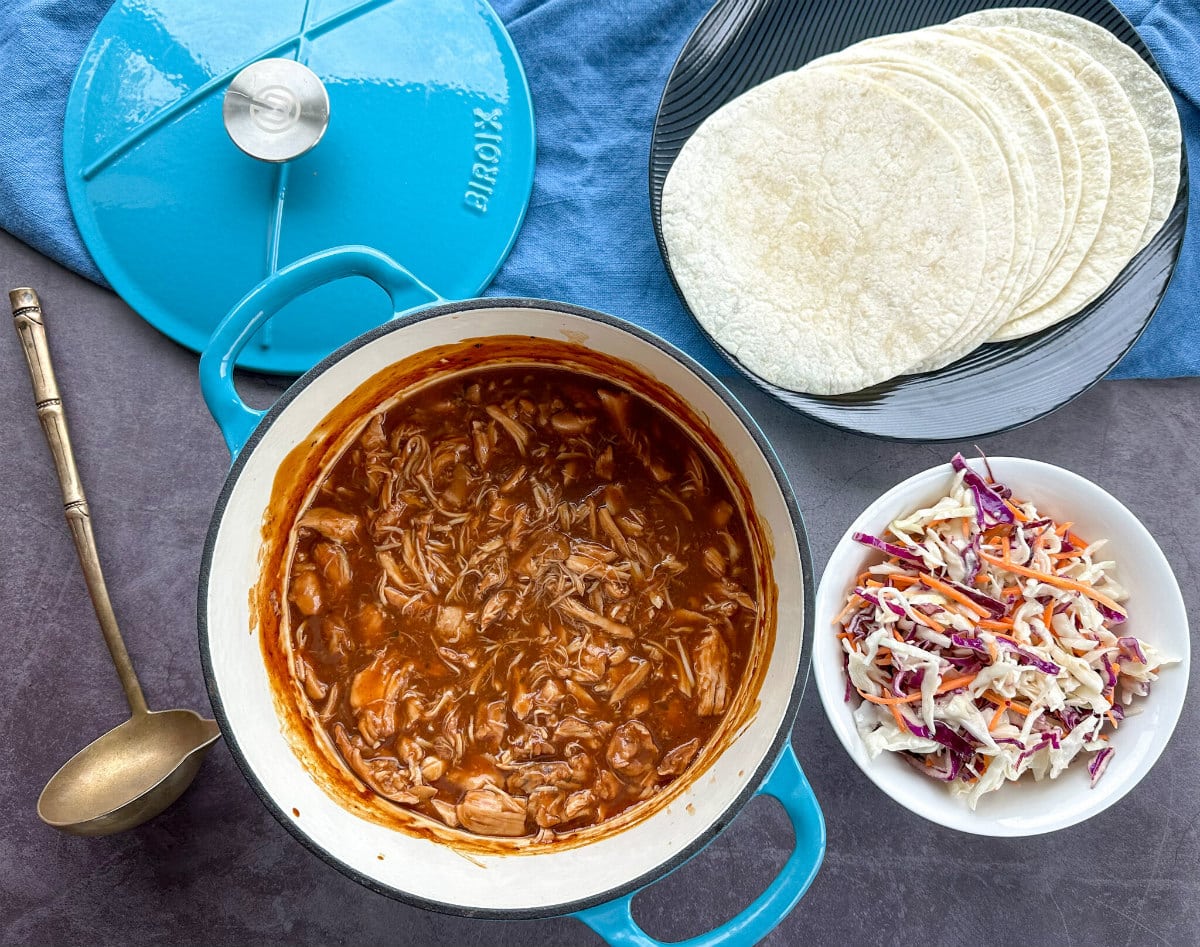 Thank you so much for stopping by to check out my latest recipes on my blog. If you are not already, be sure to follow me on Facebook or Instagram for more deliciousness, and you can register your email in the subscription box below to receive all my recipes as I publish them.
Pin It! Pinterest