A delicious decadent Cherry Chocolate Brownie, super easy but such a treat!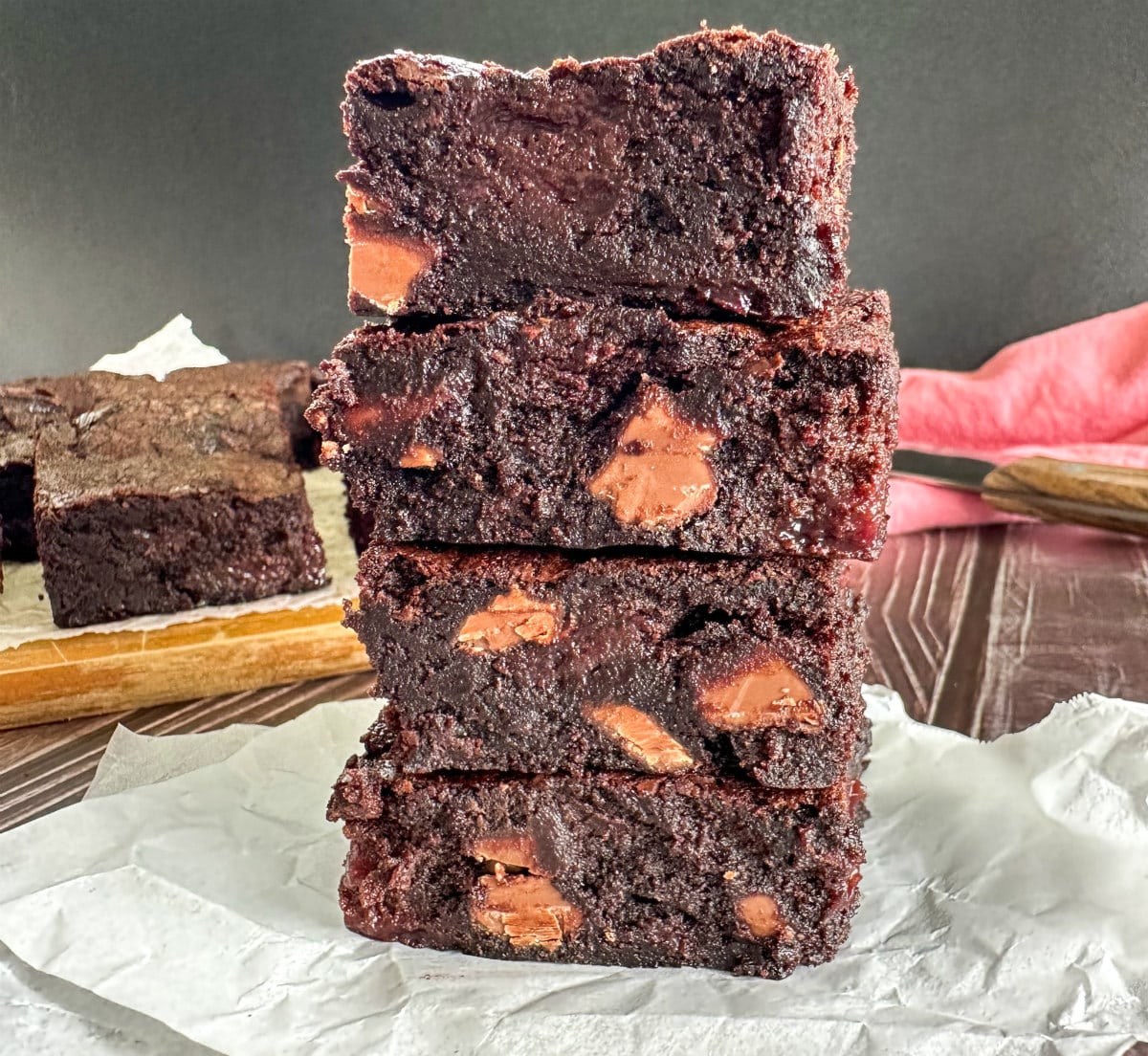 The ingredients for this recipe have been provided by Countdown Supermarkets as Brand Ambassador, all opinions are my own.
This is a lovely rich, dark and decadent brownie, elevated to a new level with the addition of cherries and chunks of chocolate. The base recipe is a treat alone, but these additions are just lovely.
If you are a fan of a delicious dense moist brownie then you will want to give this amazing recipe a try. I have so many brownie recipes but really you can never have enough!
I have used canned black cherries today, but you can also use fresh or frozen cherries. Fresh of course gives the best flavour, frozen and canned can add a little extra time to baking as they are so moist.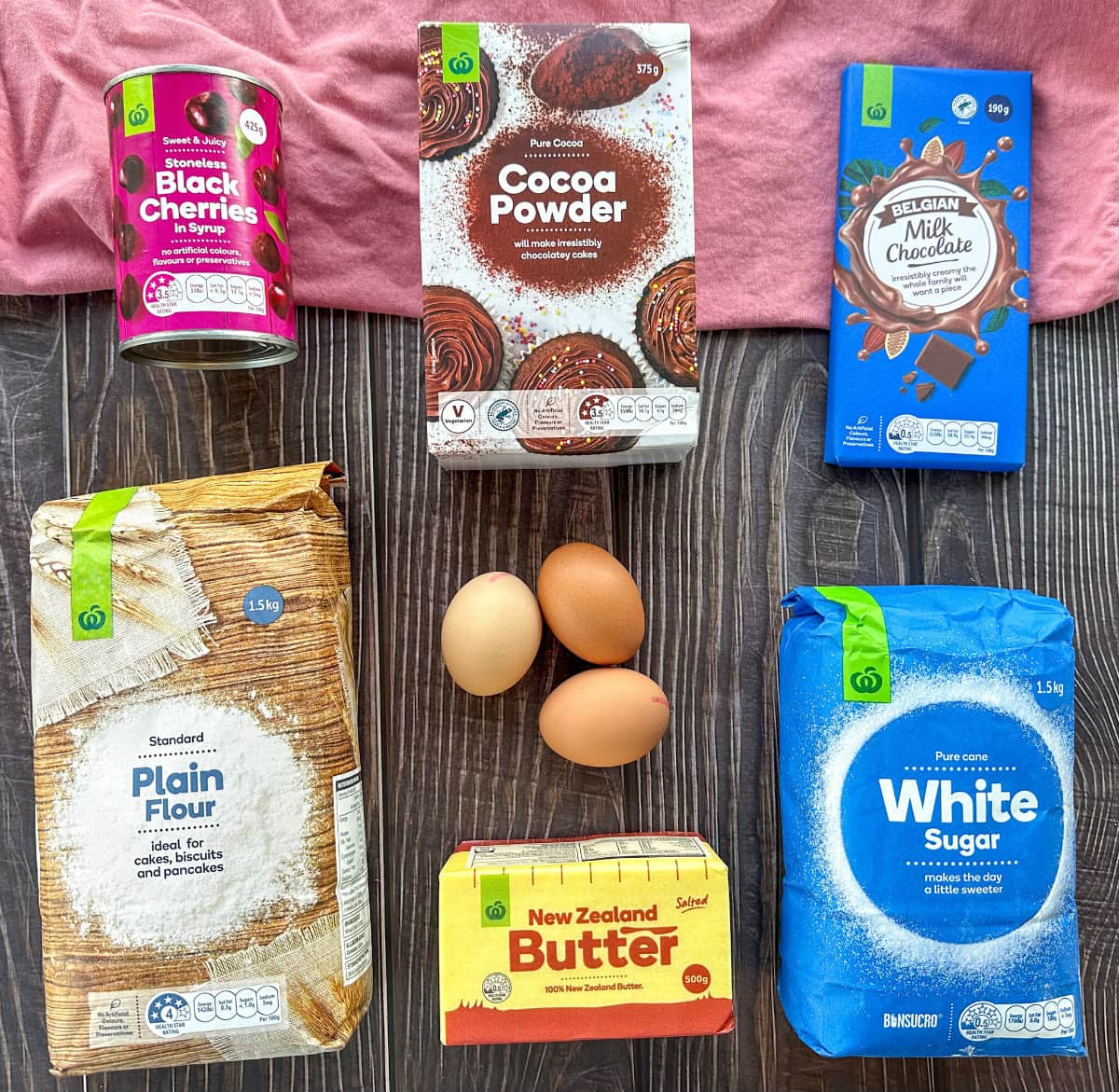 All the ingredients you need are as follows
Please scroll down to the printable recipe card for full quantities and method
Butter

White Sugar

Cocoa Powder

Eggs

Plain White Flour

Cherries, Fresh, Frozen or Canned

Chocolate, Milk or Dark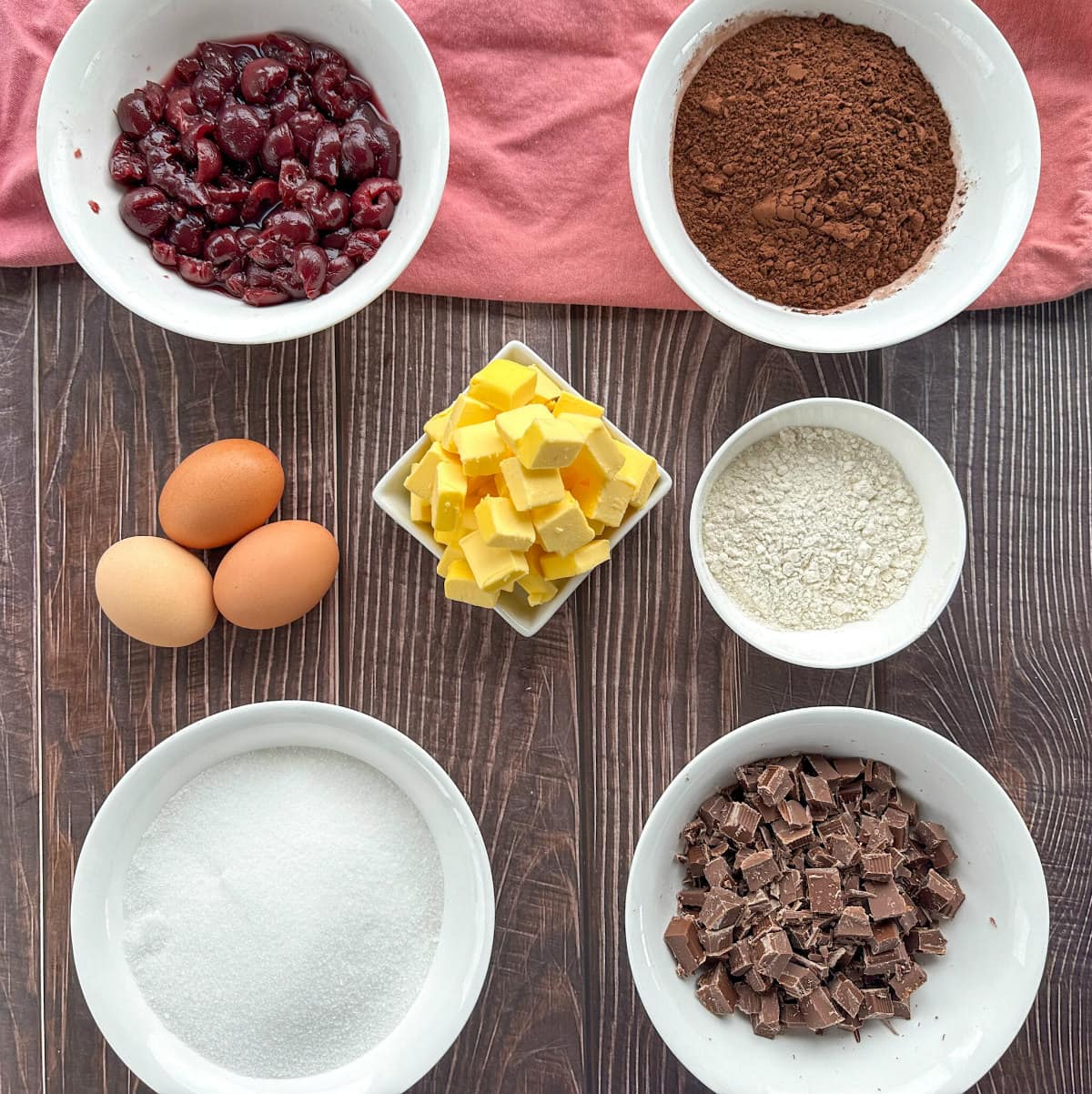 You will need a food mixer or electric handheld beater for this one as the first step is creaming together the butter and sugar. This recipe is cooked long and low so allow good time for baking.
To make this recipe is incredibly easy, the first step being to cream together the butter and sugar. The key here is to make sure the butter is at room temperature before you beat it. If it is not quite there yet, ten seconds or so in the microwave helps!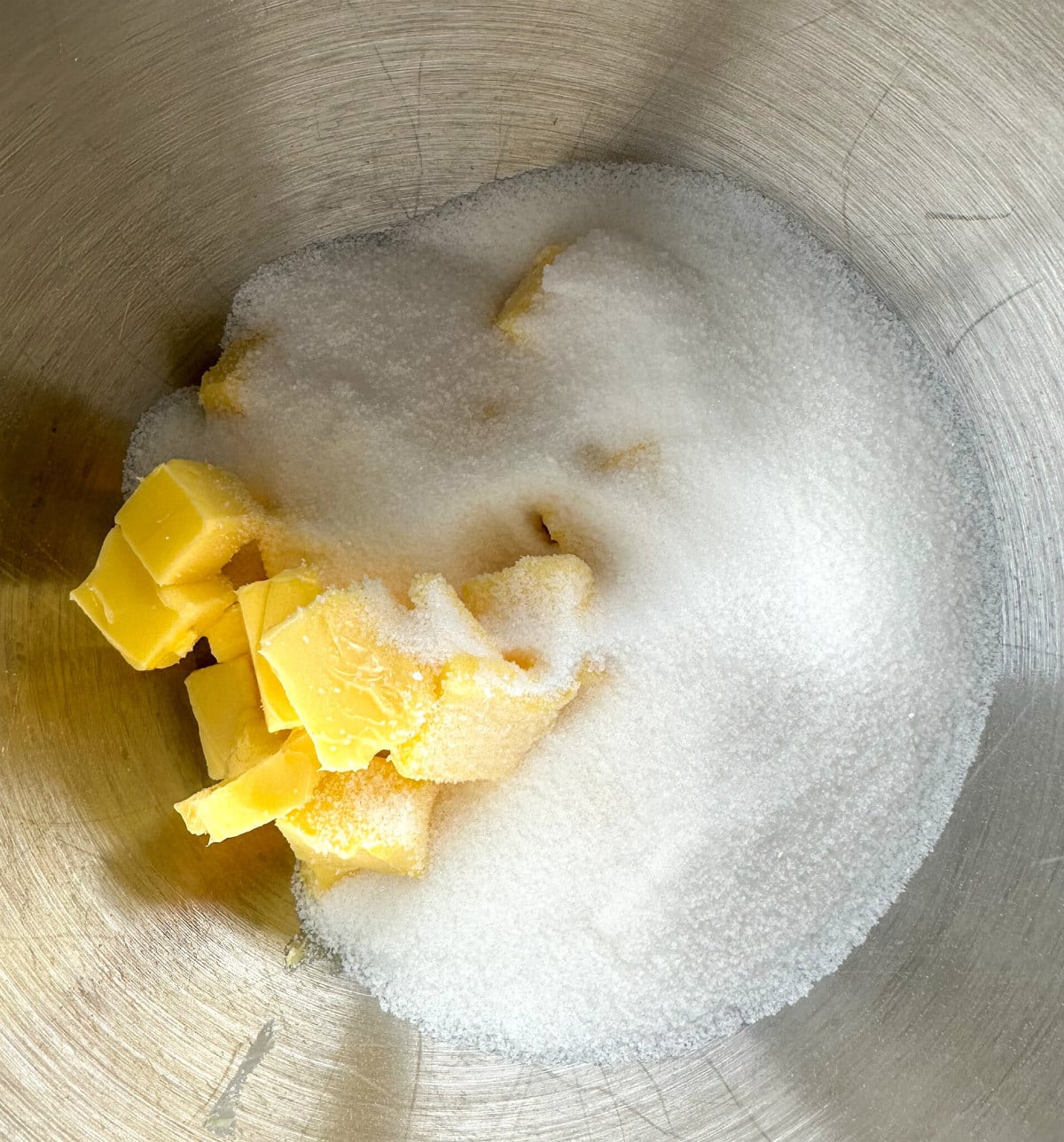 Then add to this the cocoa powder and blend this into the creamed butter and sugar for around 4 minutes, you want to start the mixer slowly as cocoa powder has a habit of poofing up EVERYWHERE, then whip this for an additional 4 minutes, scraping down the sides frequently.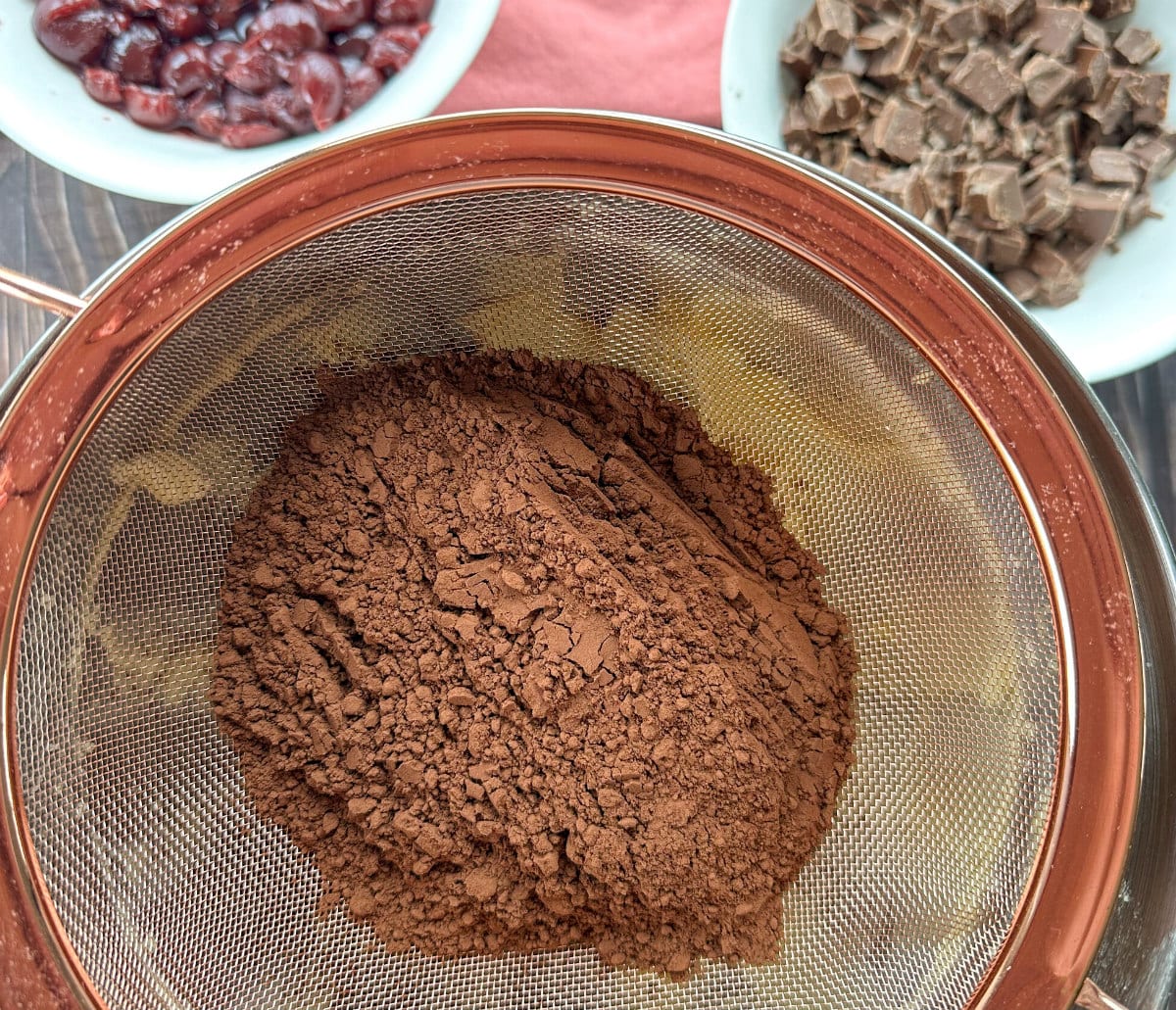 Do you love this sieve – check out my Kitchenware Range here
The mixture will look a little grainy at this stage and that is ok. Then add the eggs one at a time beating well between each addition, you will find the mixture becomes a lovely glossy colour.
Finally fold through the flour, then the well drained cherries and chunks of chocolate, dark or milk chocolate are both just lovely. Spoon this into a prepared tin and bake for around an hour until just cooked through.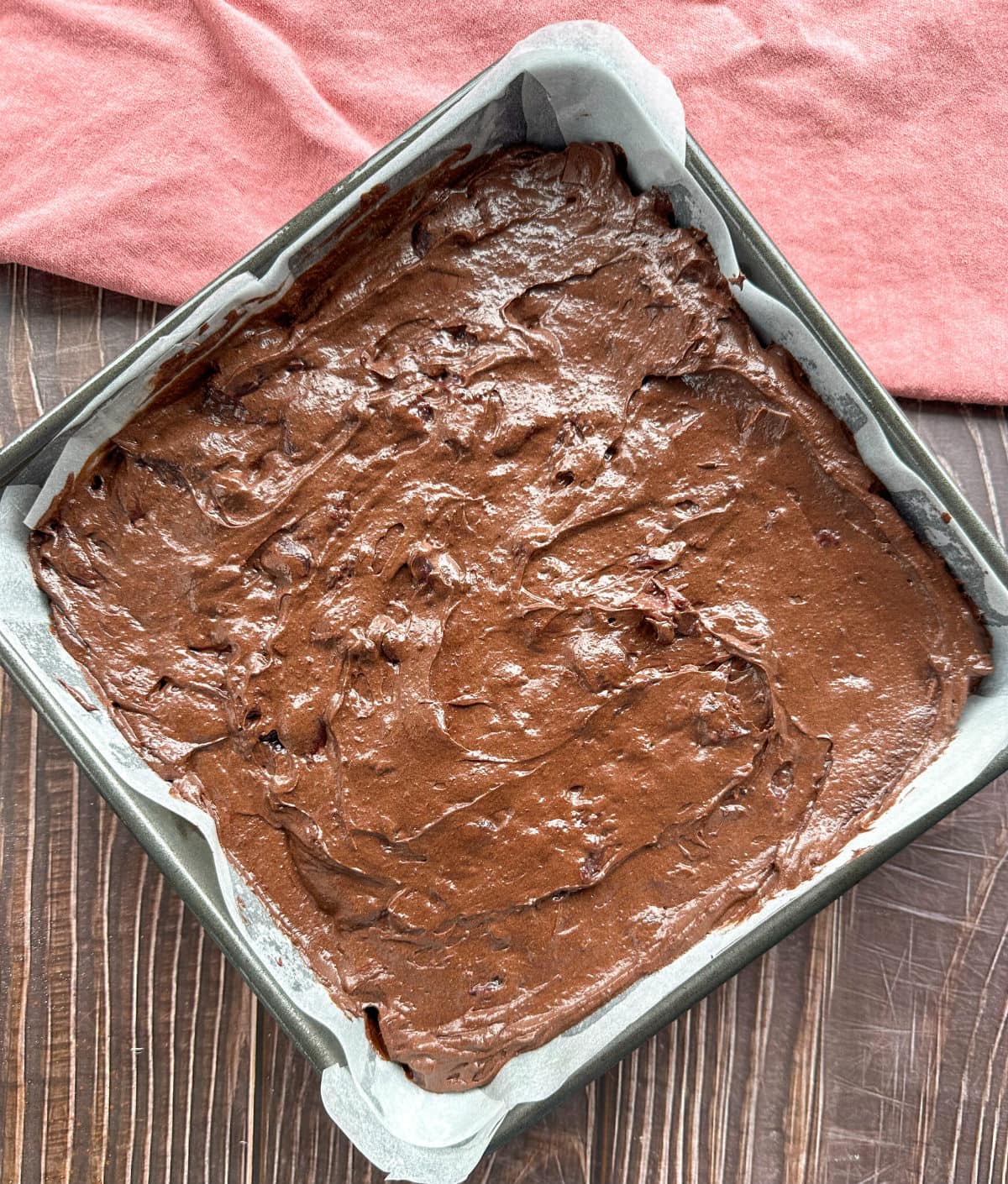 Final step is to allow the brownie to cool completely in the tin, you can assist this step by popping it in the fridge until completely cold before slicing or leaving it on the kitchen bench. It stores beautifully and freezes well too.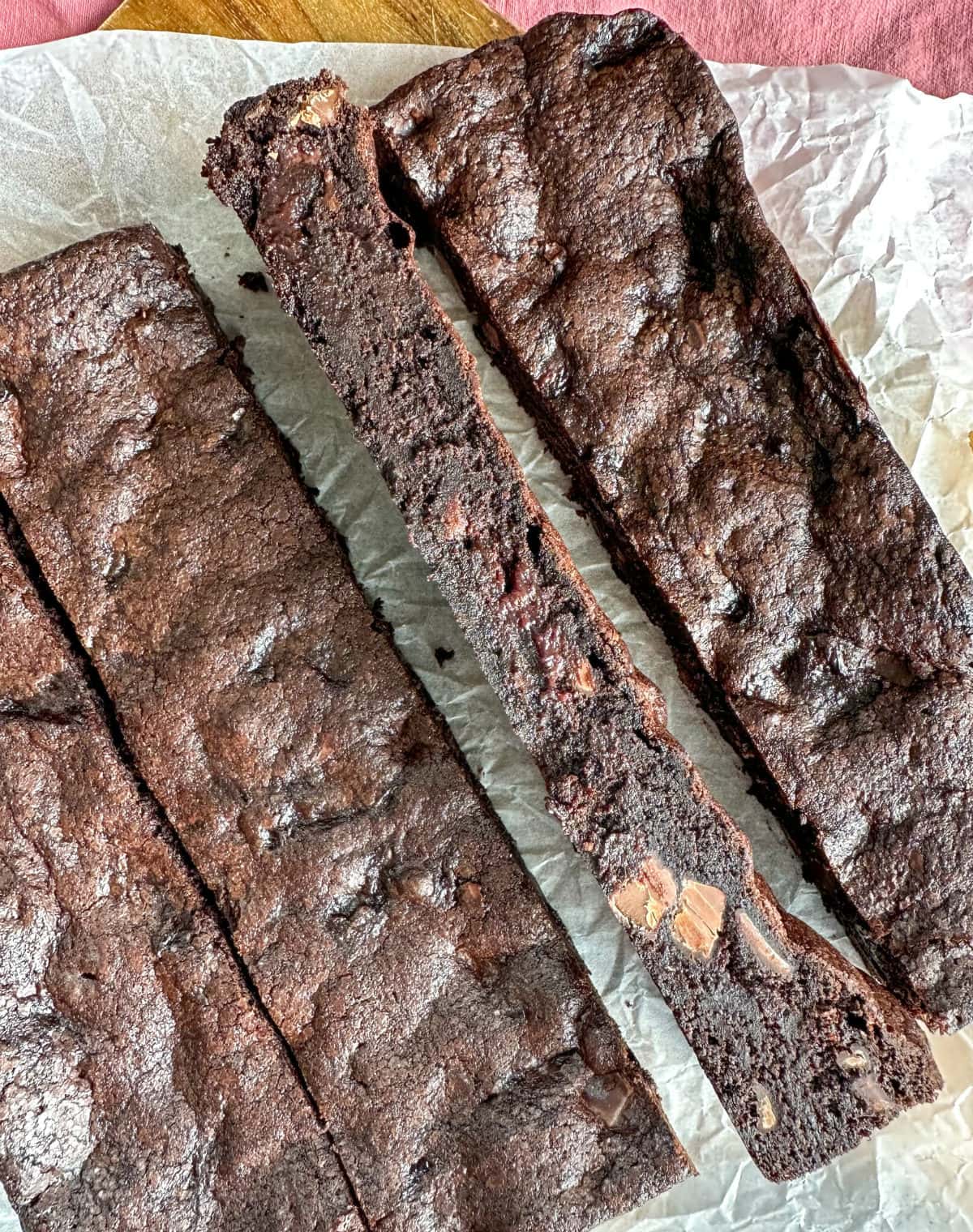 Onto my version of Cherry Chocolate Brownie
I hope you love this special recipe, it really is lovely. Be sure to let me know in the comments below what you think of this one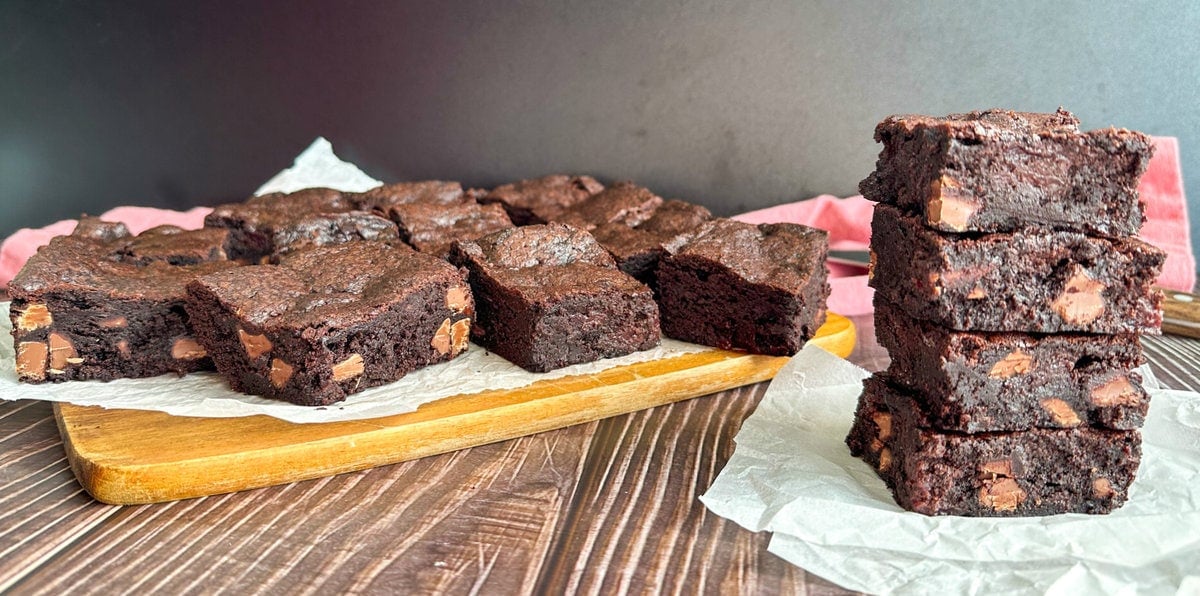 Thank you so much for stopping by to check out this recipe. If you are not already please do follow me on Facebook and Instagram for more delicious ideas.
Happy Baking!
Anna
Pin It! Pinterest