This is my version of the best guacamole, so easy to make I hope you love this recipe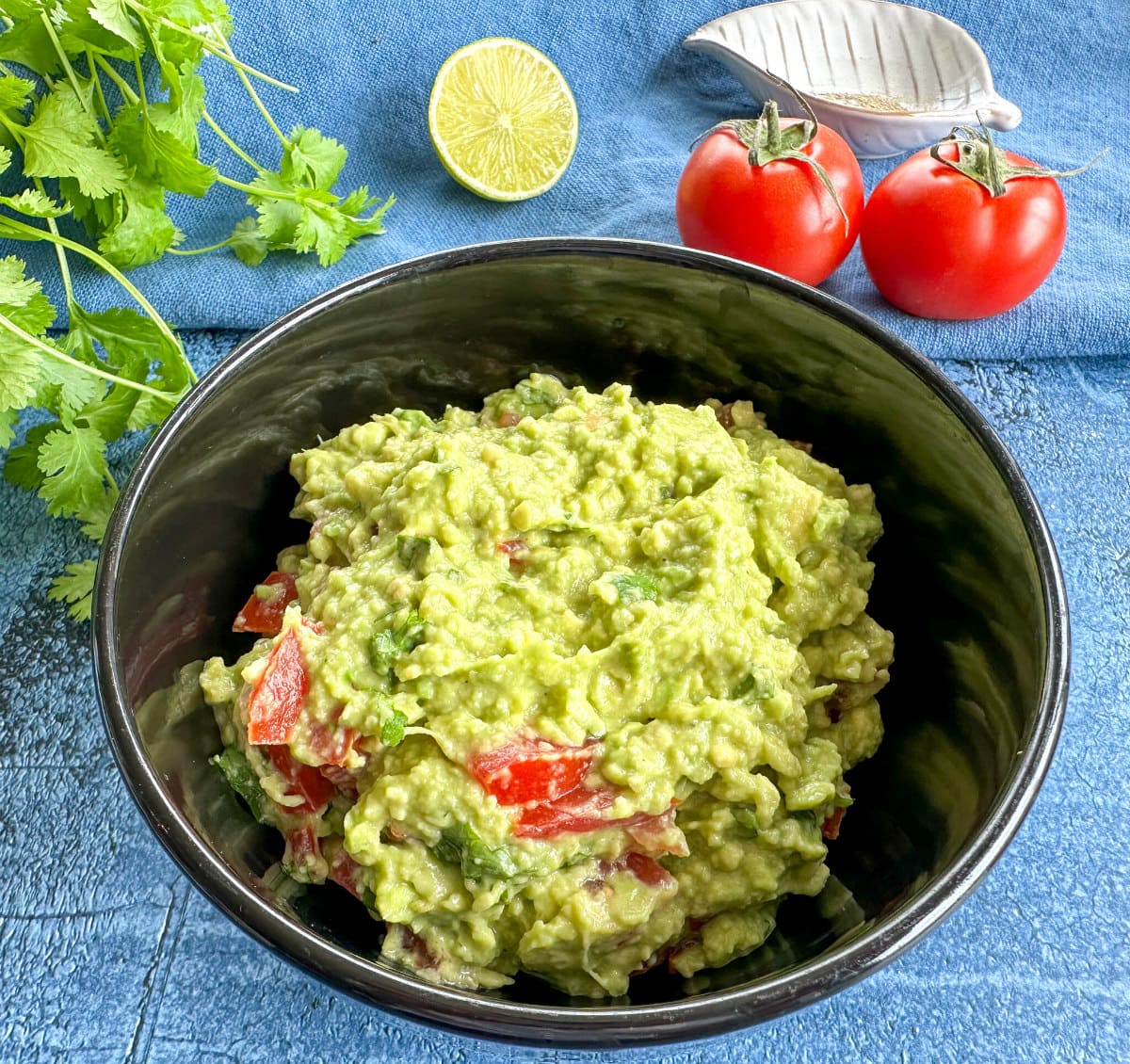 The ingredients for this recipe have been provided by Countdown Supermarkets as Brand Ambassador, all opinions are my own.
I have been making and loving guacamole since I was in my early 20's, it is such an easy delicious recipe I cannot believe I have not shared it here before. But it is one that I wanted to have on my blog so that my kids can have this one to make for years to come.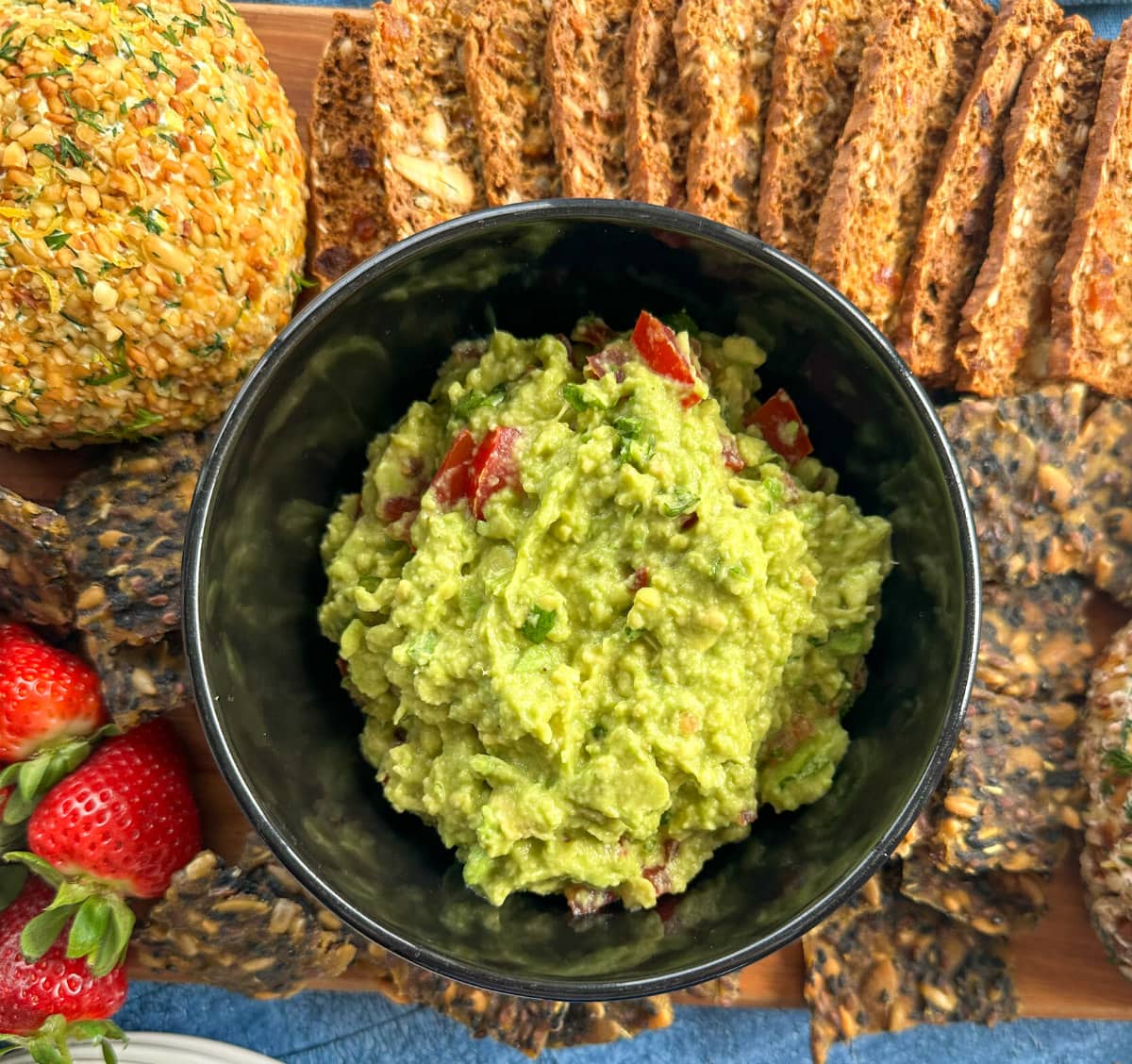 Guacamole is a Mexican avocado based dish, there are so many variations out there, largely all you really need is avocado and some salt, some lime juice to to balance the flavours. But if you really want to take it to the next level it's the additions that make for the best versions.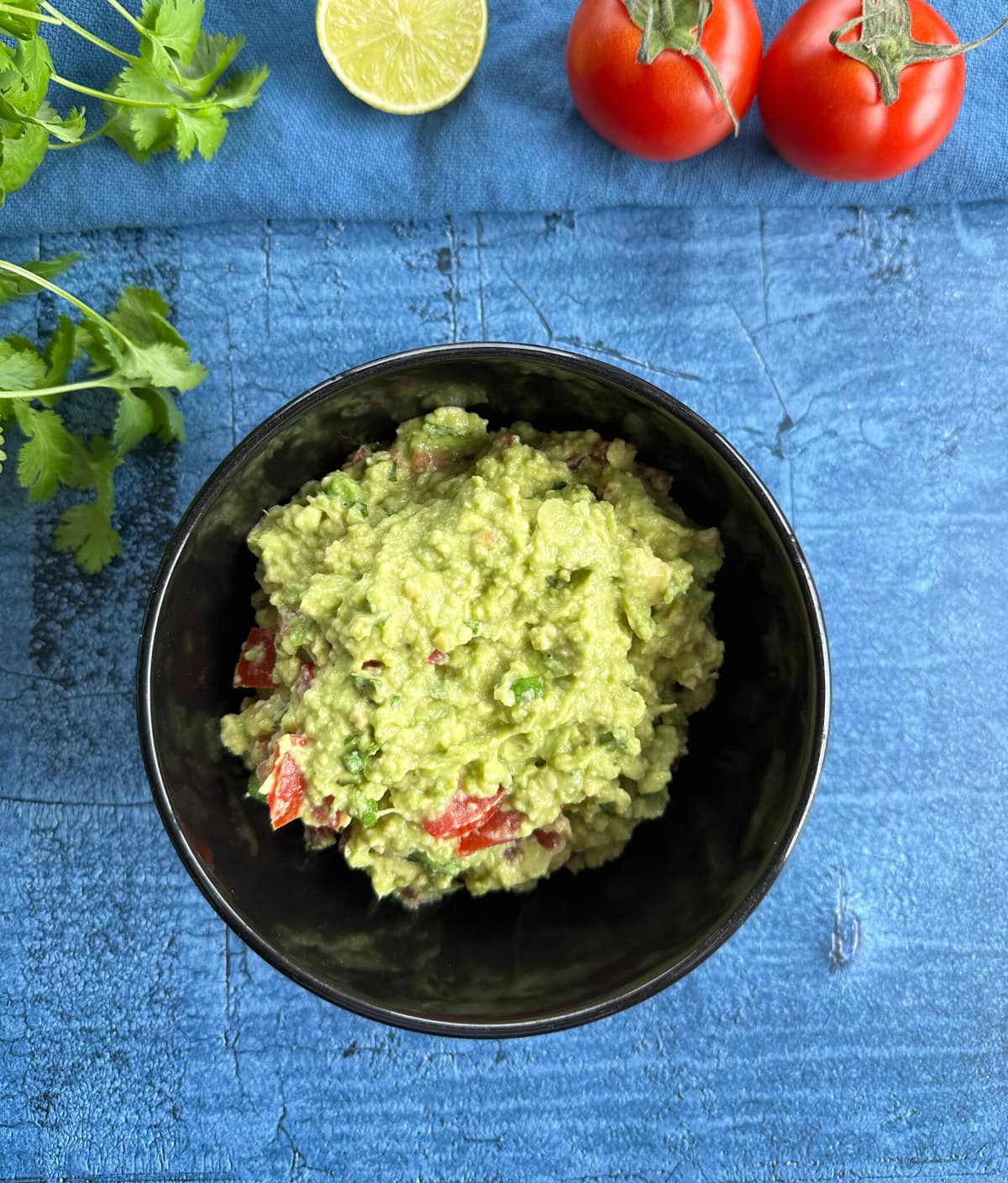 The key to a great guacamole is choosing perfectly ripe avocados. If they are not ripe enough then they will be too hard to mash and not enough flavour, if they are overripe then they may be discoloured, and they will not taste quite right! So I have some advice for that first of all.
How to Choose The Perfect Avocado for Guacamole
Avocado is a vegetable with a creamy flesh, the perfect ripeness is vital for a good guacamole. The easiest way to test for ripeness is to think of the wee button at the top of the avocado as its "tell" if it has a little wiggle to it its good to go.
In terms of colour, the skin will have a darker green colour, smooth, not too wrinkly, but this is not always the case, so the final test is a gentle squeeze near the larger end. It should have some give and be lightly soft, but not feel mushy.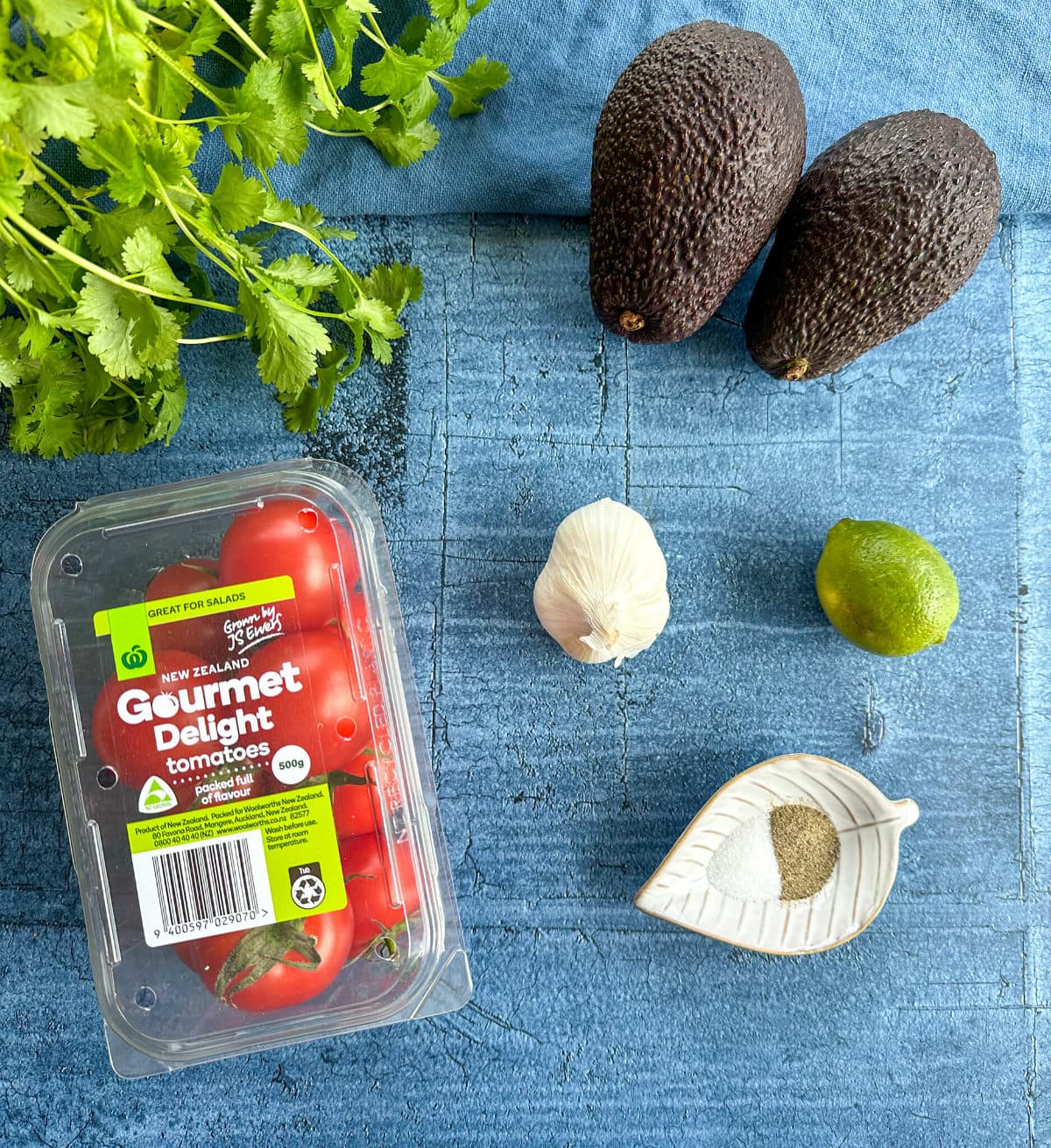 All you need to make the best guacamole is
Please scroll down to the printable recipe card for all the quantities and method
Avocados

Garlic, fresh

Lime or Lemon Juice, fresh

Tomatoes

Coriander

Salt & Pepper
There are of course loads of other things you can add, or omit! For many coriander will ruin it, others like a pinch of chilli flakes. This is just what I love and make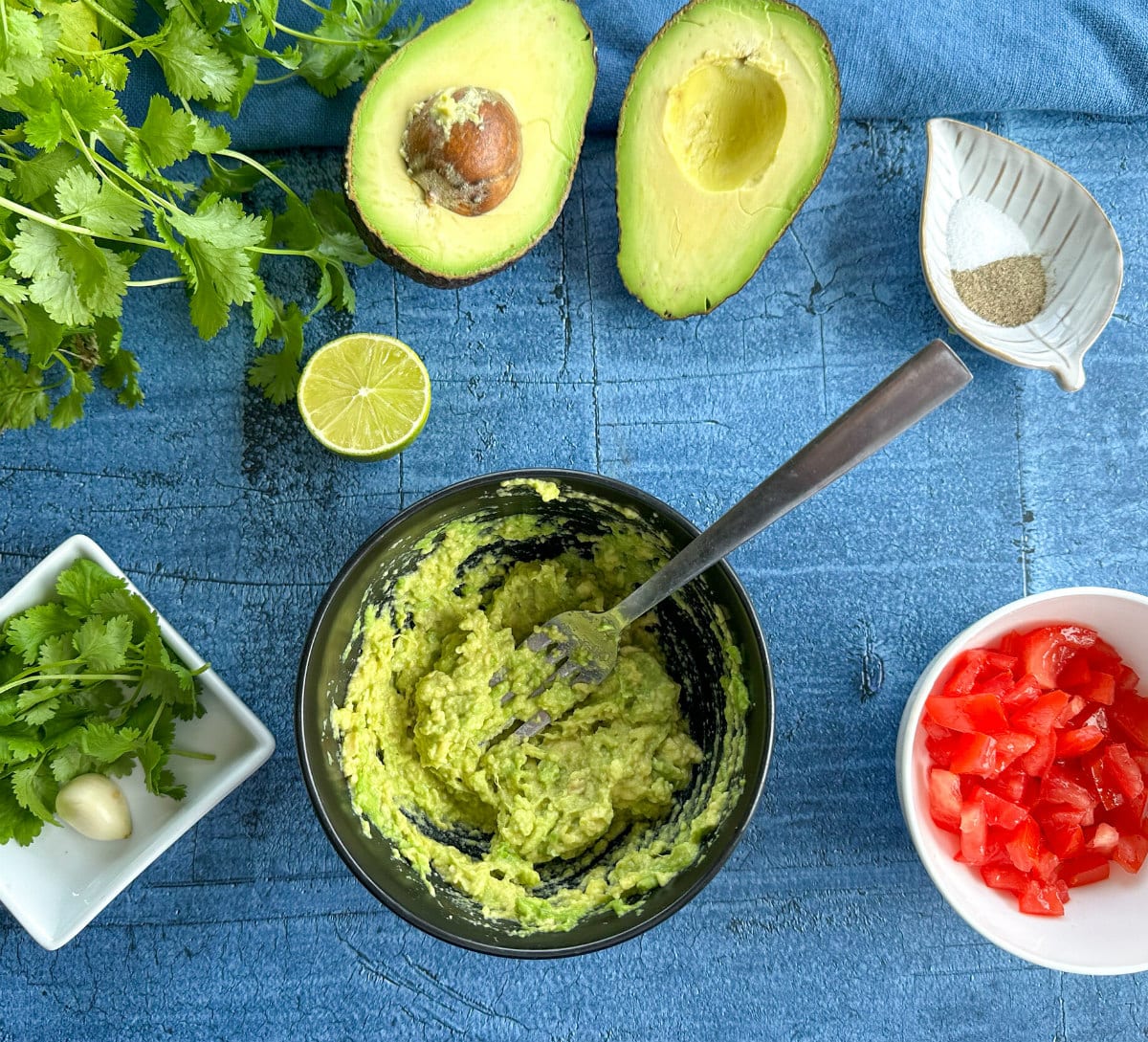 To slice an avocado you carefully run a sharp knife vertically around the entire avocado around the pit, then twist apart the two pieces. To scoop out the pit there are two methods, the safest is to use a spoon to scoop it out, otherwise use a large knife and hit the pit with the edge of the blade until it digs into the pit and then you can twist the knife to lift it out.
Do not use the knife tip-first to scoop out the pit or you may dig through the avocado into your hand. Please take care if it's your first time!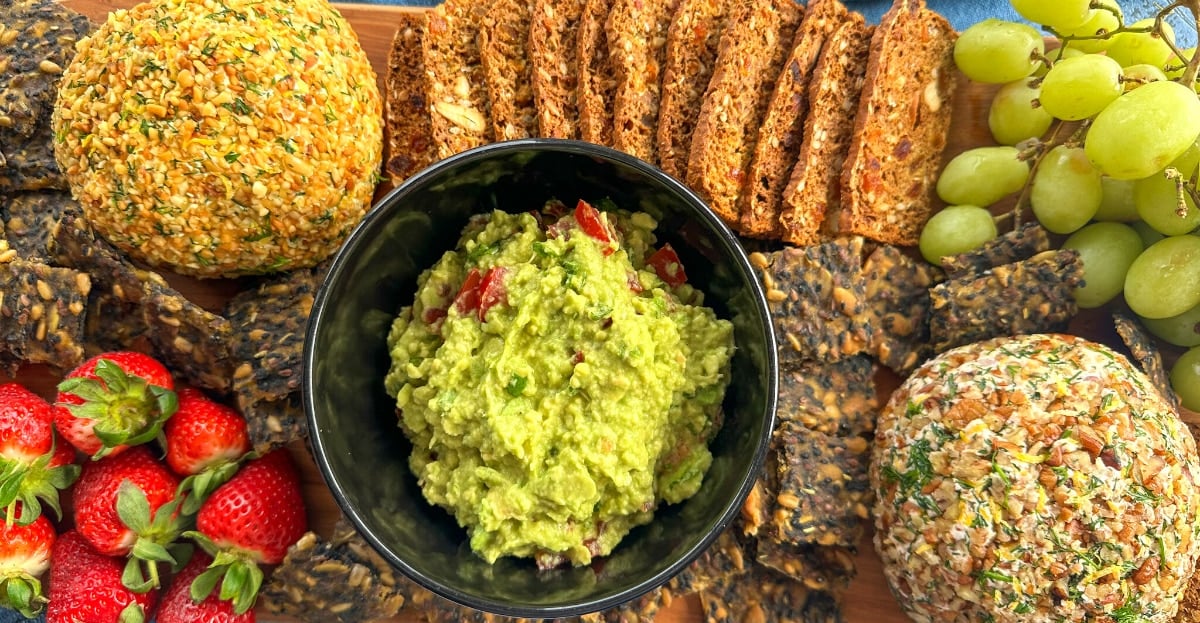 Here is my recipe for the best guacamole
Please feel free to halve this recipe for a smaller quantity!
I hope you love this recipe and hope it pops up for friends and families gatherings for years to come, perfect on a cheese platter or with some corn chips while watching sports, its a classic that we love.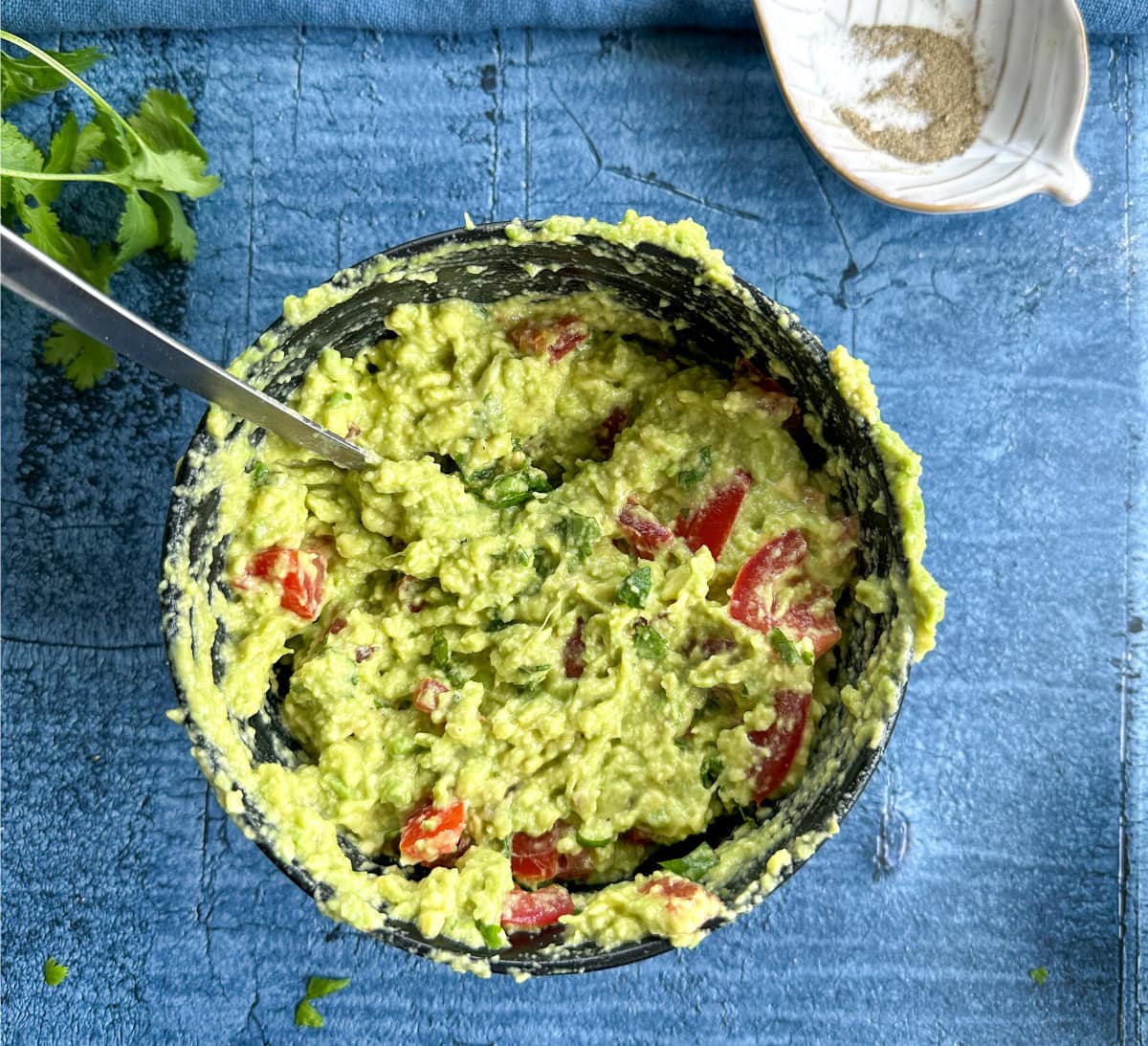 Thank you so much for stopping by to check out this recipe. If you are not already please do follow me on Facebook and Instagram for more delicious ideas.
Happy Cooking!
Anna
Pin It! Pinterest