Creamy Salmon Cheeseball, a wonderful tasty addition to any cheese platter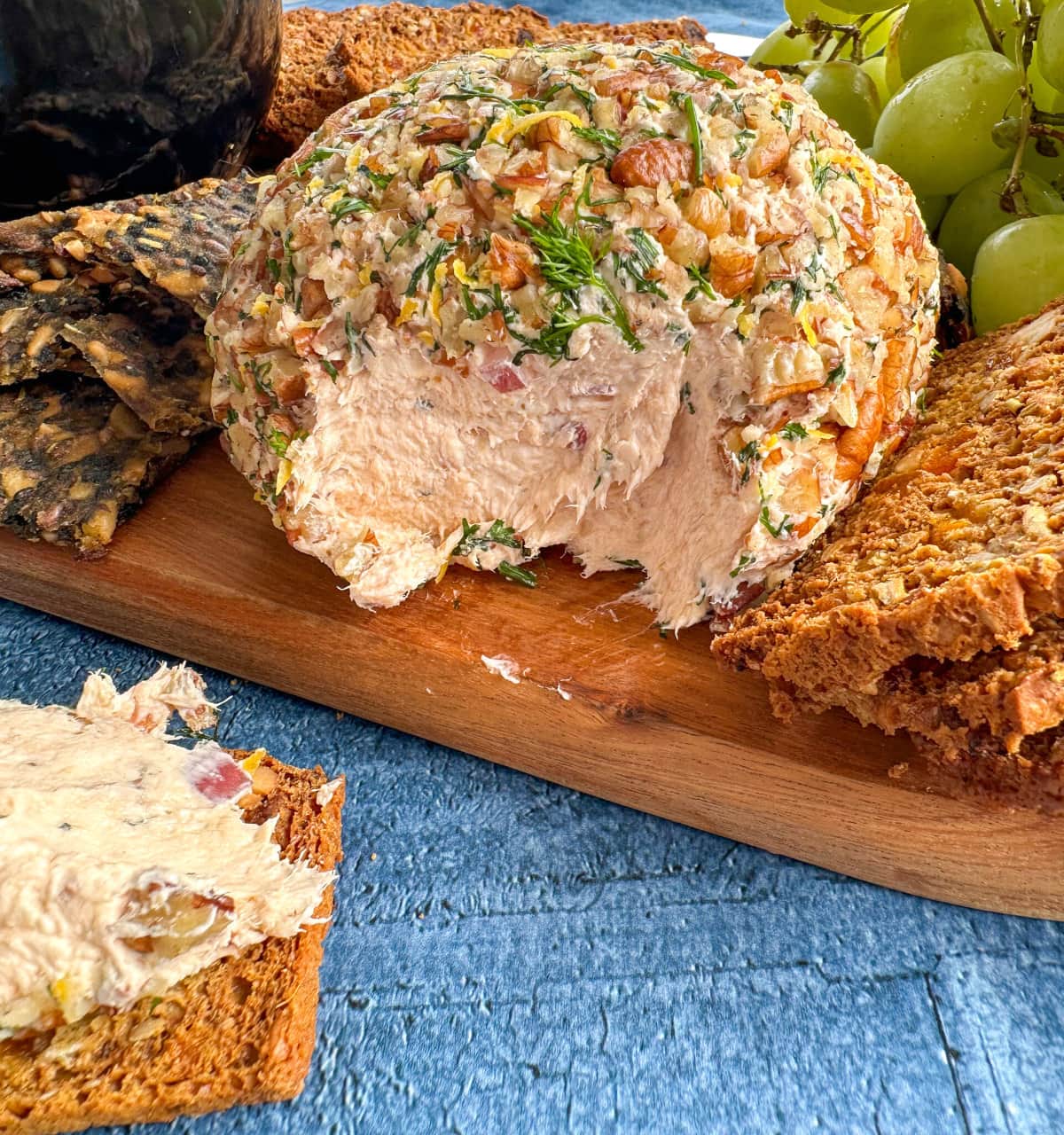 The ingredients for this recipe have kindly been provided by Countdown Supermarkets as Brand Ambassador, all opinions are my own
Cheeseballs are the absolute most retro recipe and I do not want this delicious appetizer to disappear from our memories so I have made it my mission to bring you as many flavours of them as I can think of.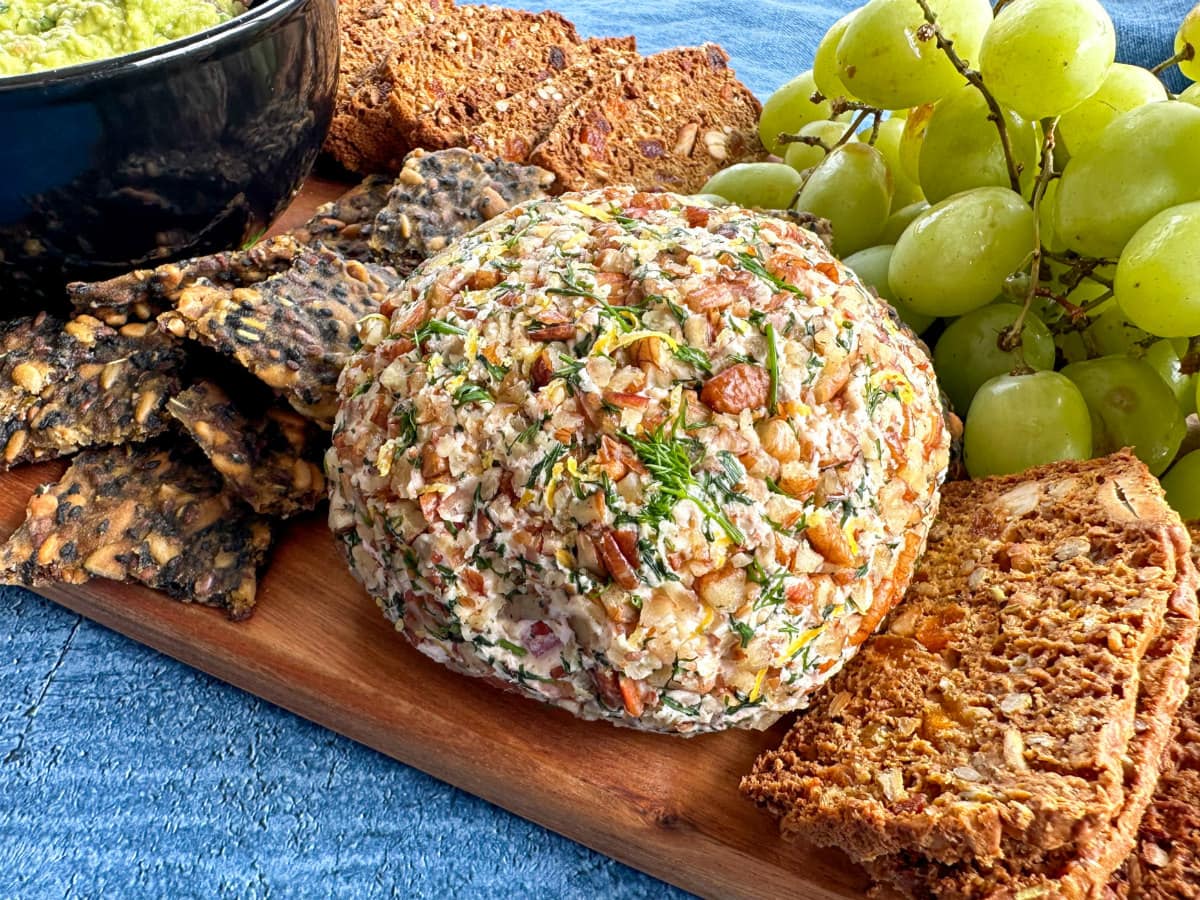 Today I am sharing the classic salmon version. Cheeseballs are a cream cheese base with any flavour combination you desire. If you think something will work with cream cheese and salmon then chuck it in! They are so forgiving and the more flavours the better.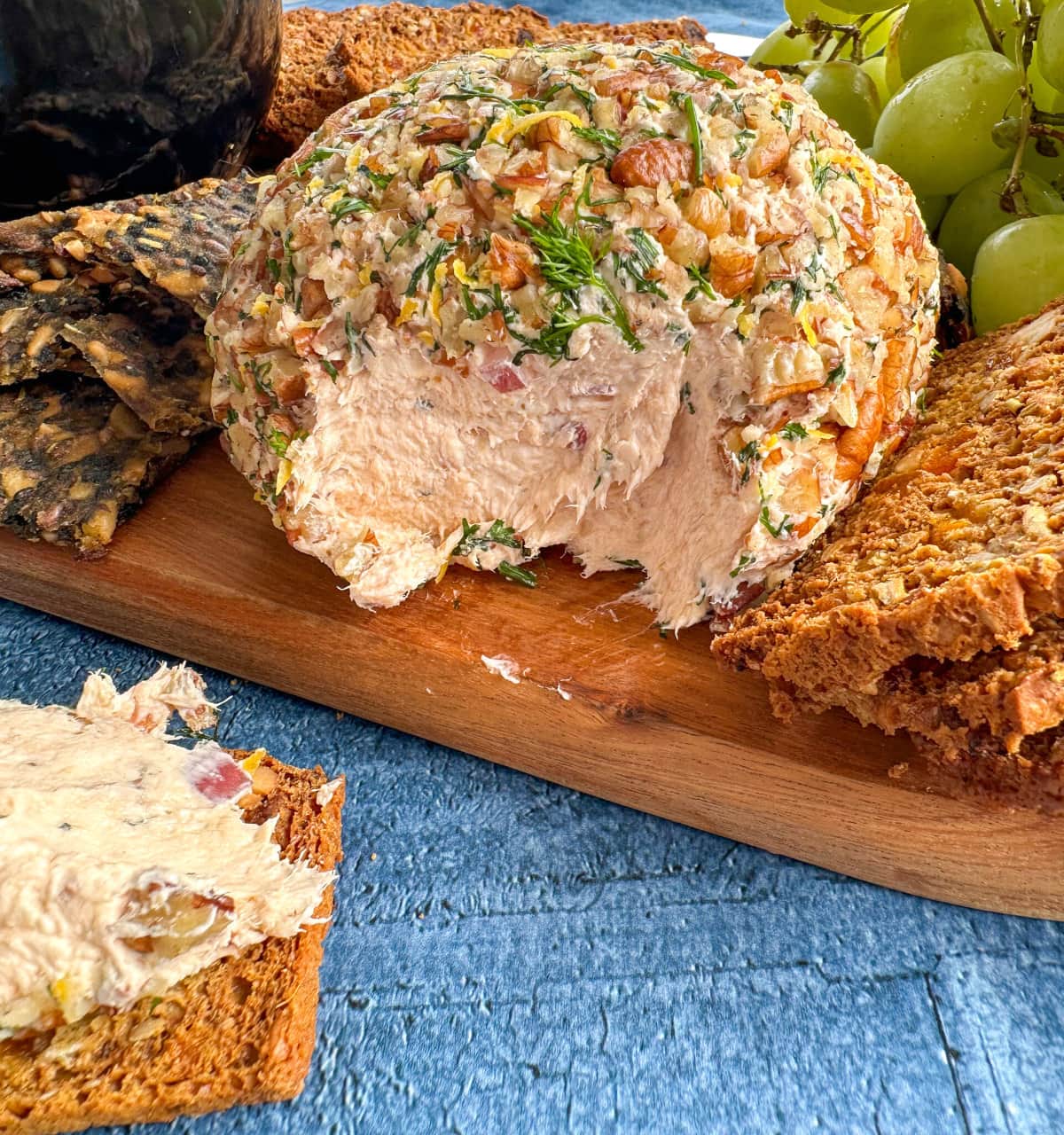 Today I have combined classic flavours of cream cheese, smoked salmon with some red onion, lemon dill and more.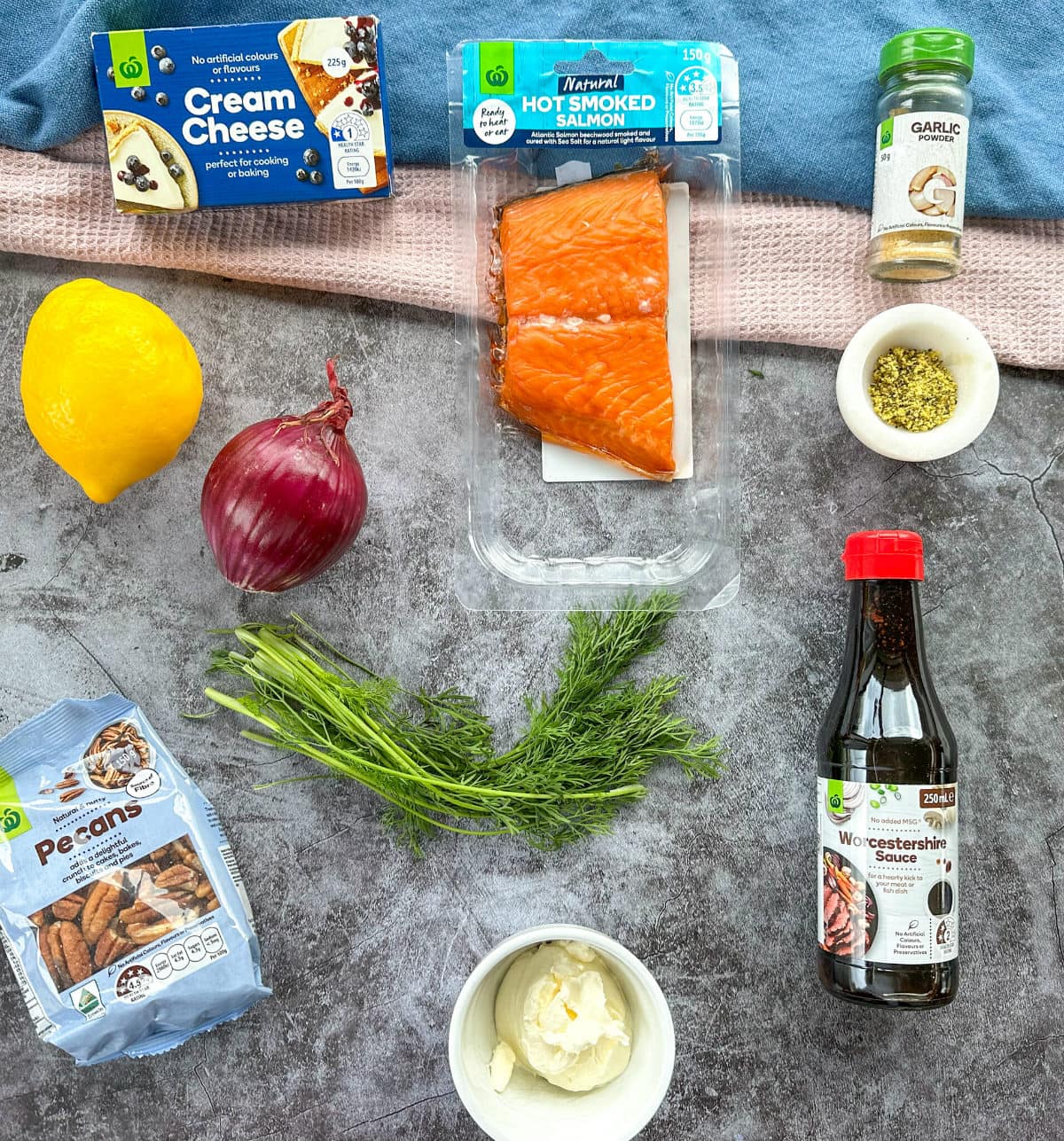 The ingredients I used are
Please scroll down to the printable recipe card for the full recipe and method
Cream Cheese

Smoked Salmon, can use fresh or canned

Sour Cream

Red Onion

Lemon Pepper Seasoning

Garlic Powder

Lemon

Worcestershire Sauce

Pecans

Dill or Parsley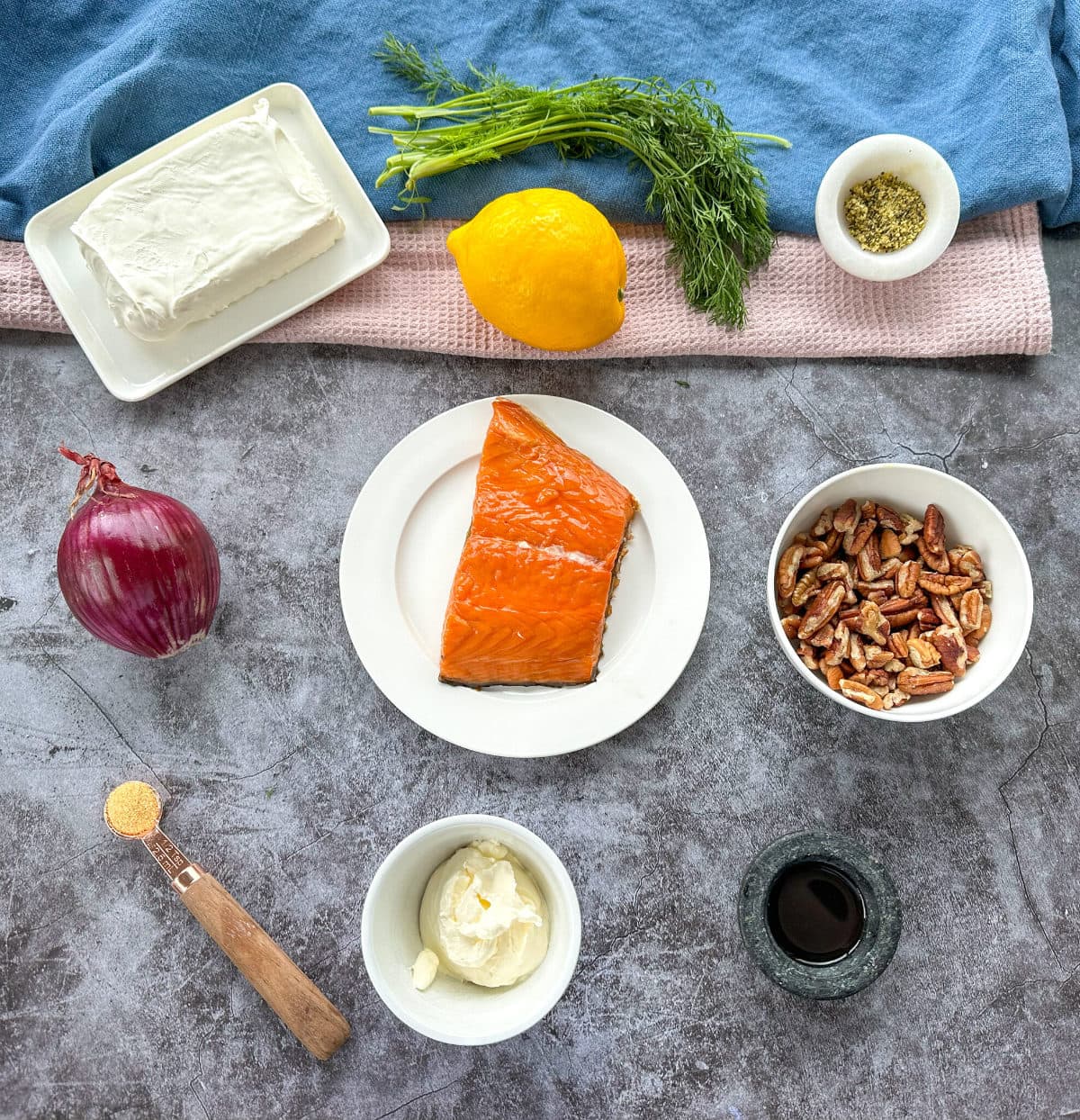 It is lovely to use smoked salmon in this one for extra flavour to cut through the creaminess of the dish. Making a cheeseball is so quick and easy I think this will become a favourite over the summer months.
First start with room temperature cream cheese, this makes it easier to soften and combine with the other ingredients. You can make cheeseballs in a food mixer or processor but I prefer using a firm wooden spoon and bowl as there is less mess and I can work with it much easier.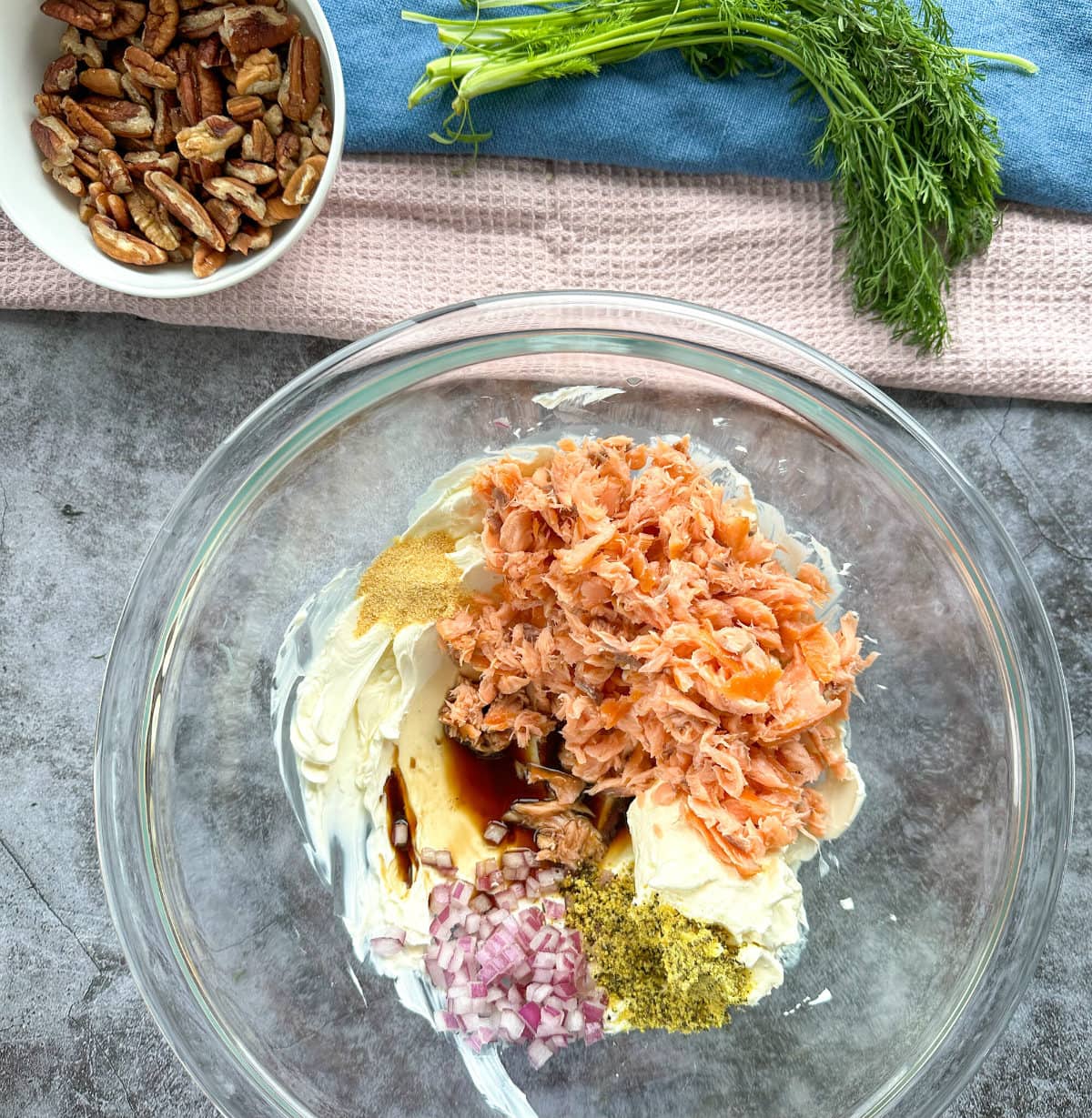 In a large bowl add the cream cheese then using a strong wooden spoon soften and squash the cream cheese until it is easier to work with. Then you want to flake up the salmon.
I did this using two forks, then add all the lovely salmon to the cream cheese and the rest of the ingredients and combine well.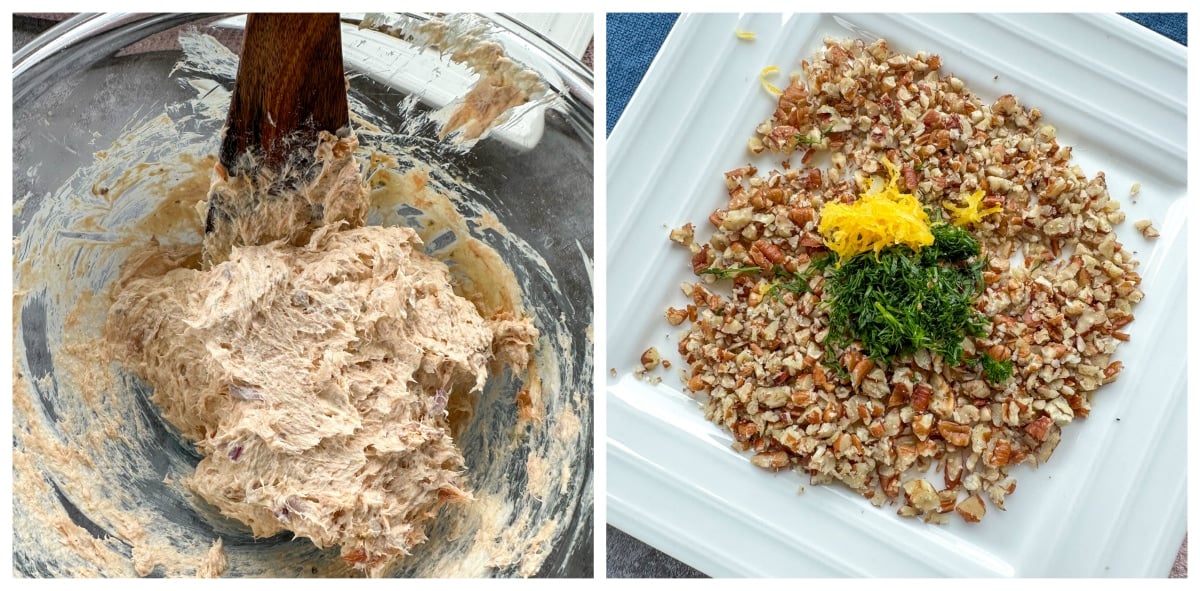 Then you want to prepare the crumb. I have made a crumb from diced pecans, lemon zest and dill and spread this onto a flat plate. You can use crackers, corn chips or another nut if you prefer. Chop the pecans to a small uniform size for best coating.
And then I lay out a piece of plastic wrap, the next steps are using your hands so if everything is prepared ahead of time then you are making your life much easier in terms of mess.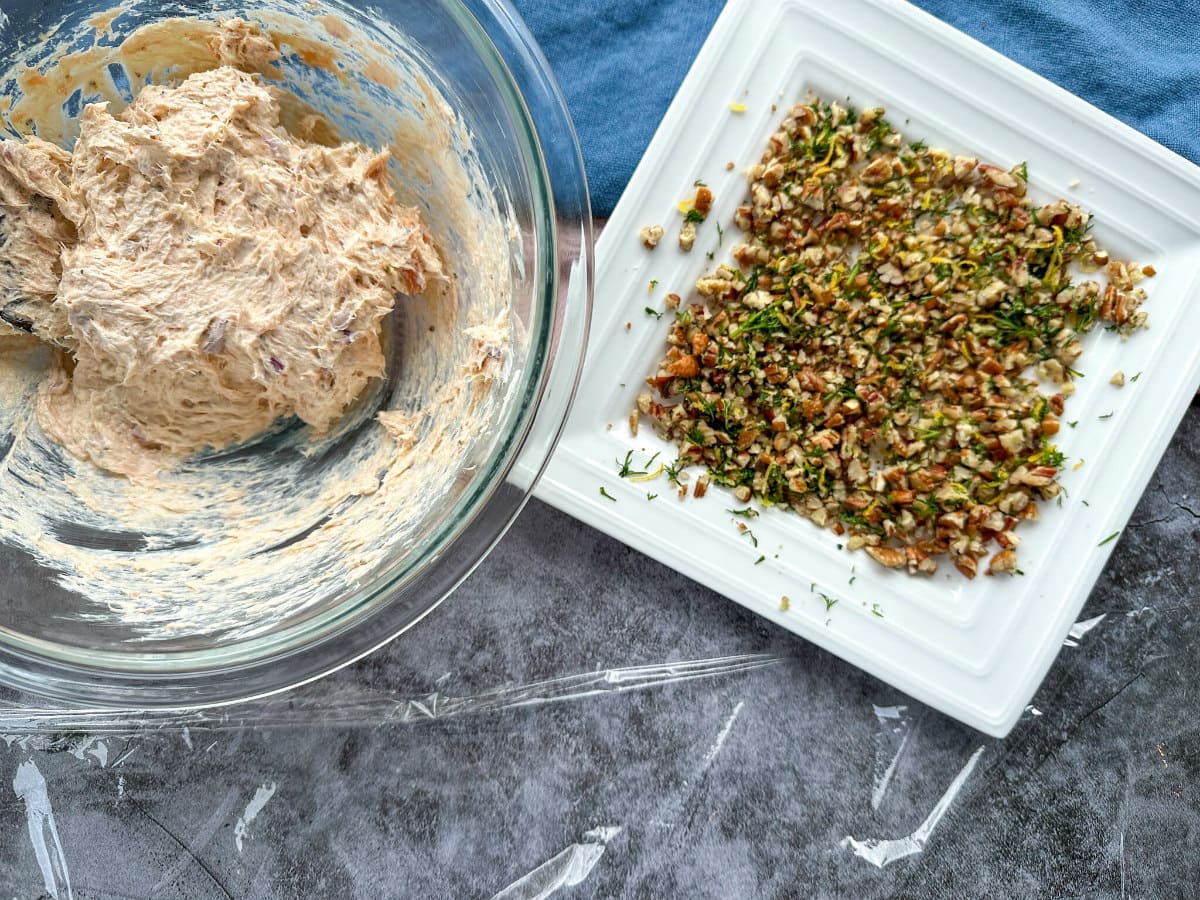 Using a rubber spatula I bring the ingredients together in the bowl to a loose ball, then pick up with you hands and begin to shape into a round ball, then place the ball onto the crumb plate and coat. All the time you are continuing to shape the ball so that once you refrigerate it the shape is lovely and smooth.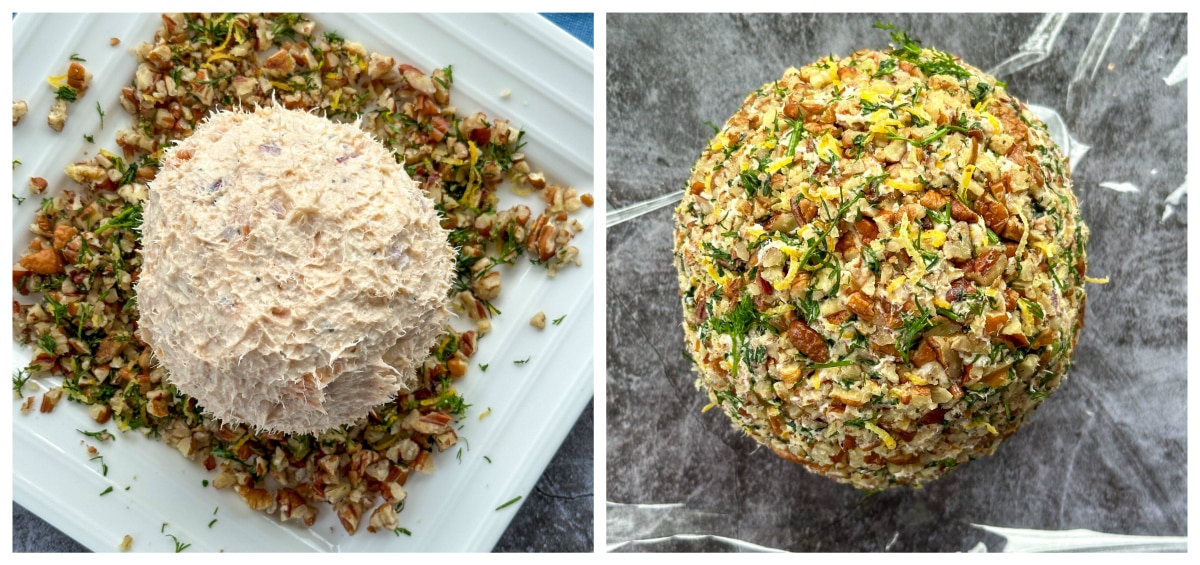 You want to chill a cheeseball for at least 2 hours, to firm up but also to meld together the lovely flavours. Some people do not coat the cheeseball until serving. If you prefer the nuts to be firm then do this, but I like to do it at the time. A cheeseball can be made up to 2 days before.
For more of my delicious cheeseball recipes please check out my other versions here, let me know what flavour combination I am missing
Onto my recipe for Salmon Cheeseball
I hope you love this recipe, be sure to let me know in the comments below when you make it.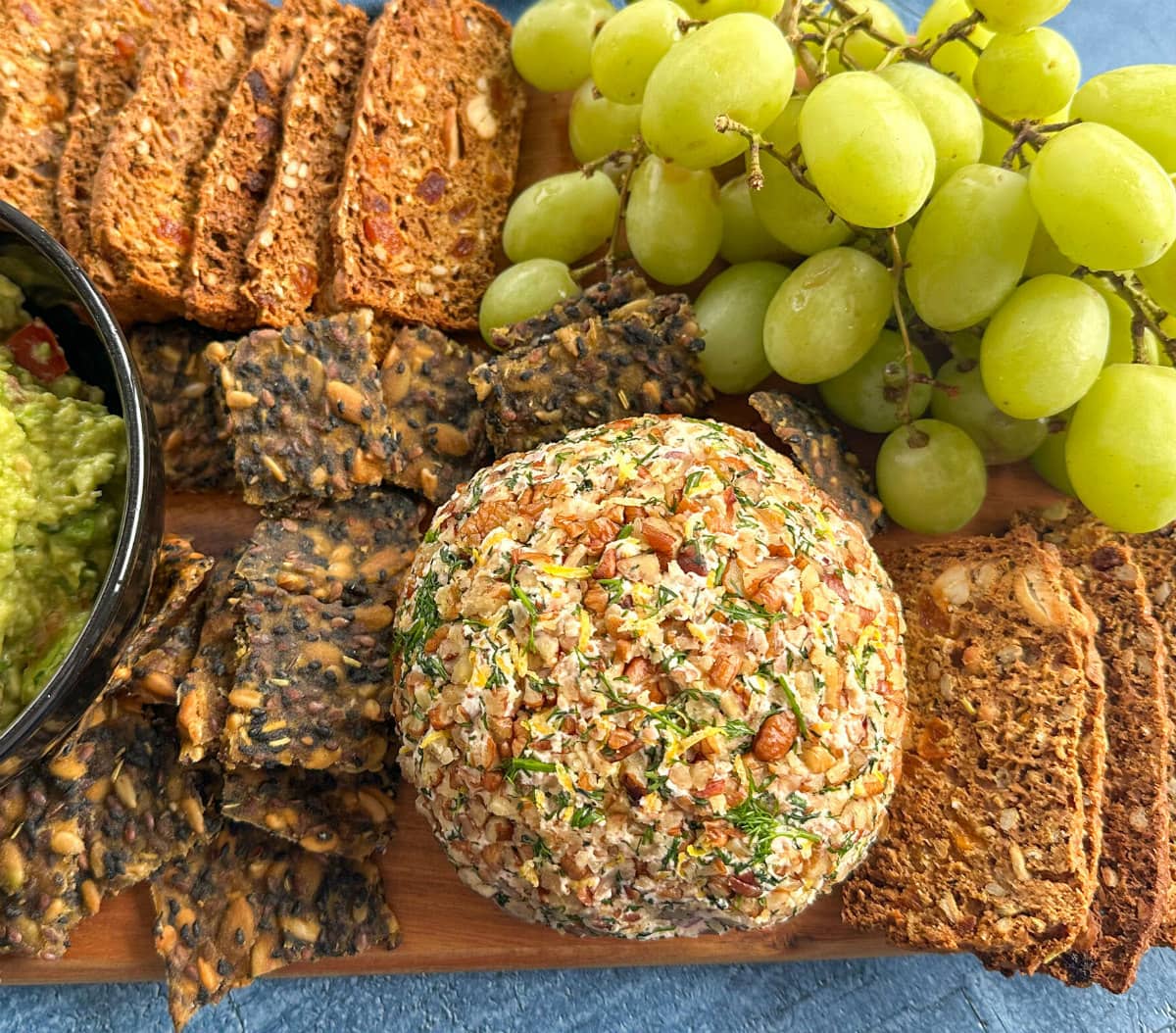 Thank you so much for stopping by to check out this recipe. If you are not already please do follow me on Facebook and Instagram for more delicious ideas.
Happy Baking!
Anna
Pin It! Pinterest