Yet another delicious cheeseball combo, a sweet chilli cheeseball with a corn chip crumb.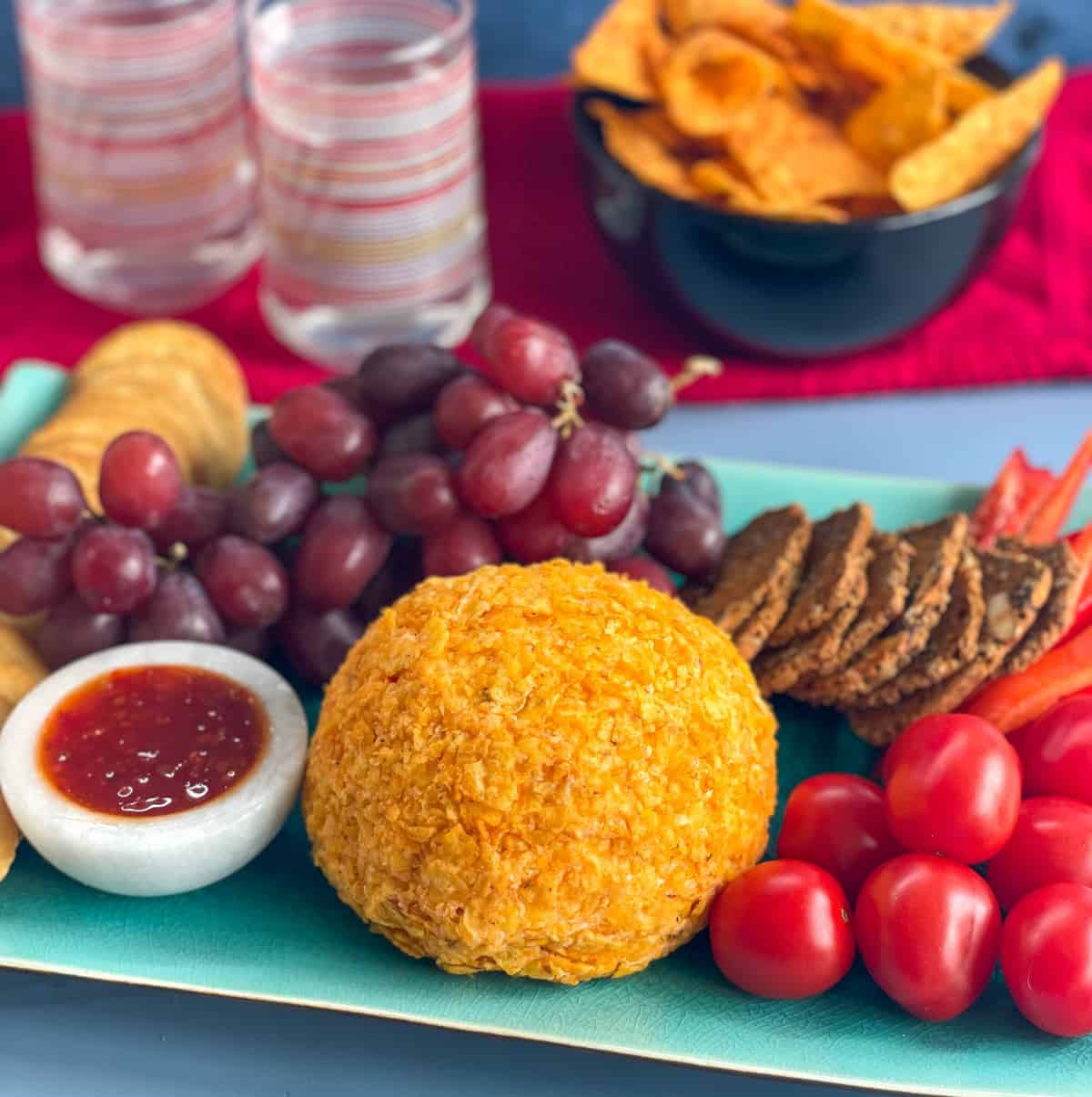 When does an idea become an obsession, two cheeseball recipes, 3, how about 4? Well the good news is I have more to come and the even better news is how much everyone is loving this retro throwback.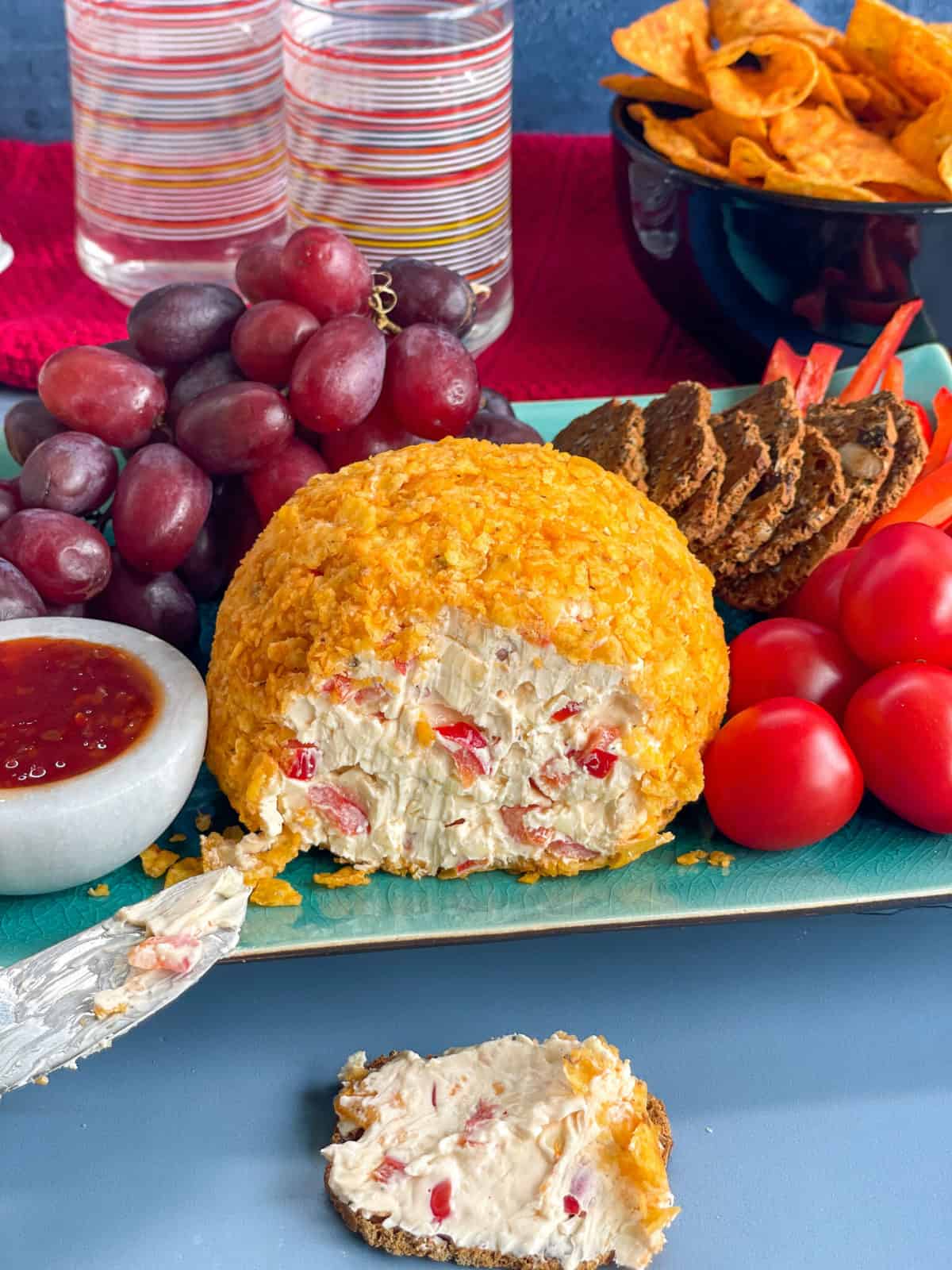 Todays version is absolutely lovely, sweet chilli with cream cheese, bursts of red capsicum and a lovely vibrant corn chip crumb as an alternative to the usual nuts.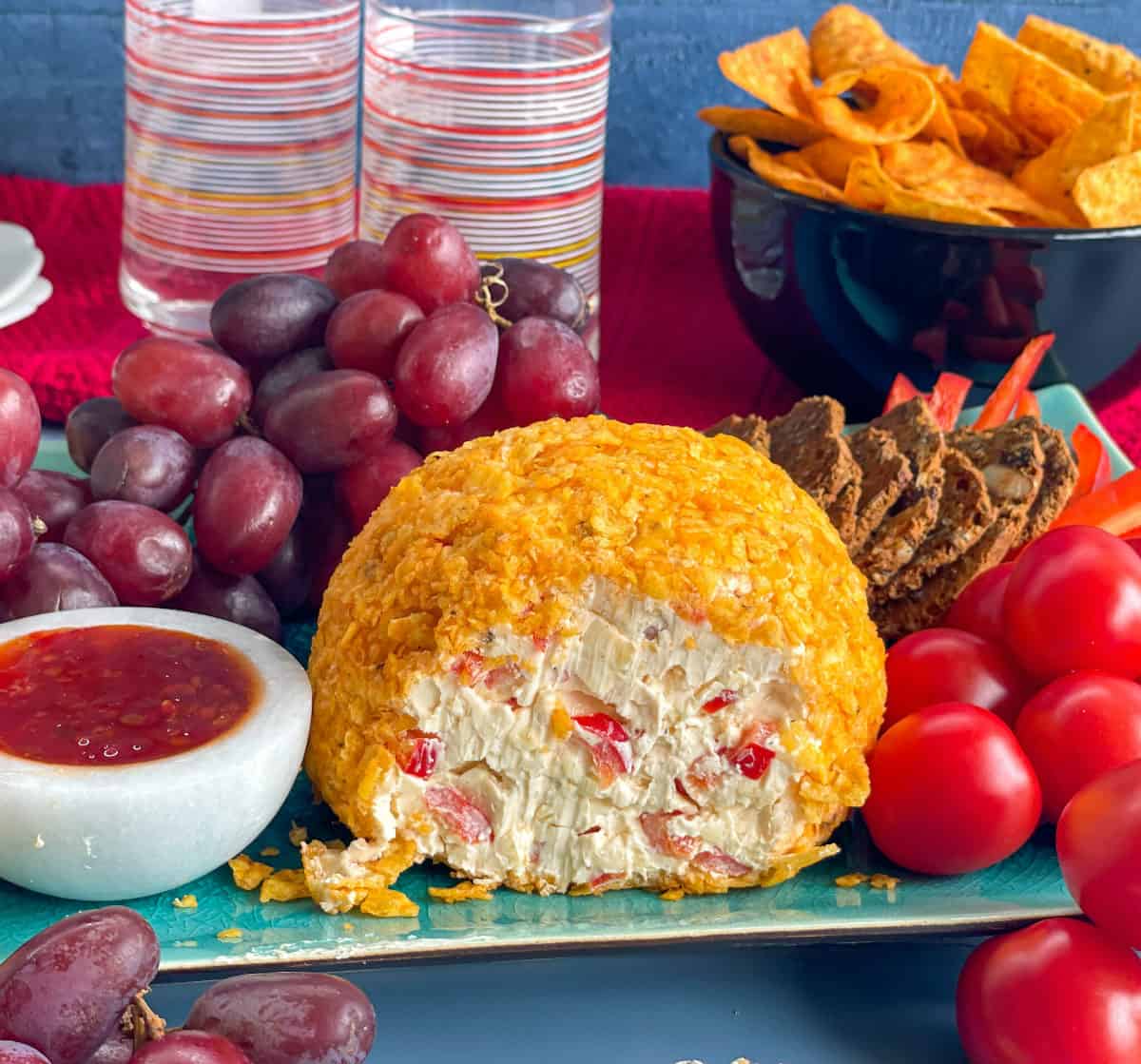 So far you can find the following versions on my blog
Be sure to let me know in the comments when you try them which one you prefer. Cheeseballs have been around for thousands of years, and had many revivals over the years so it is time to bring back this 70's & 80's classic before it is forgotten!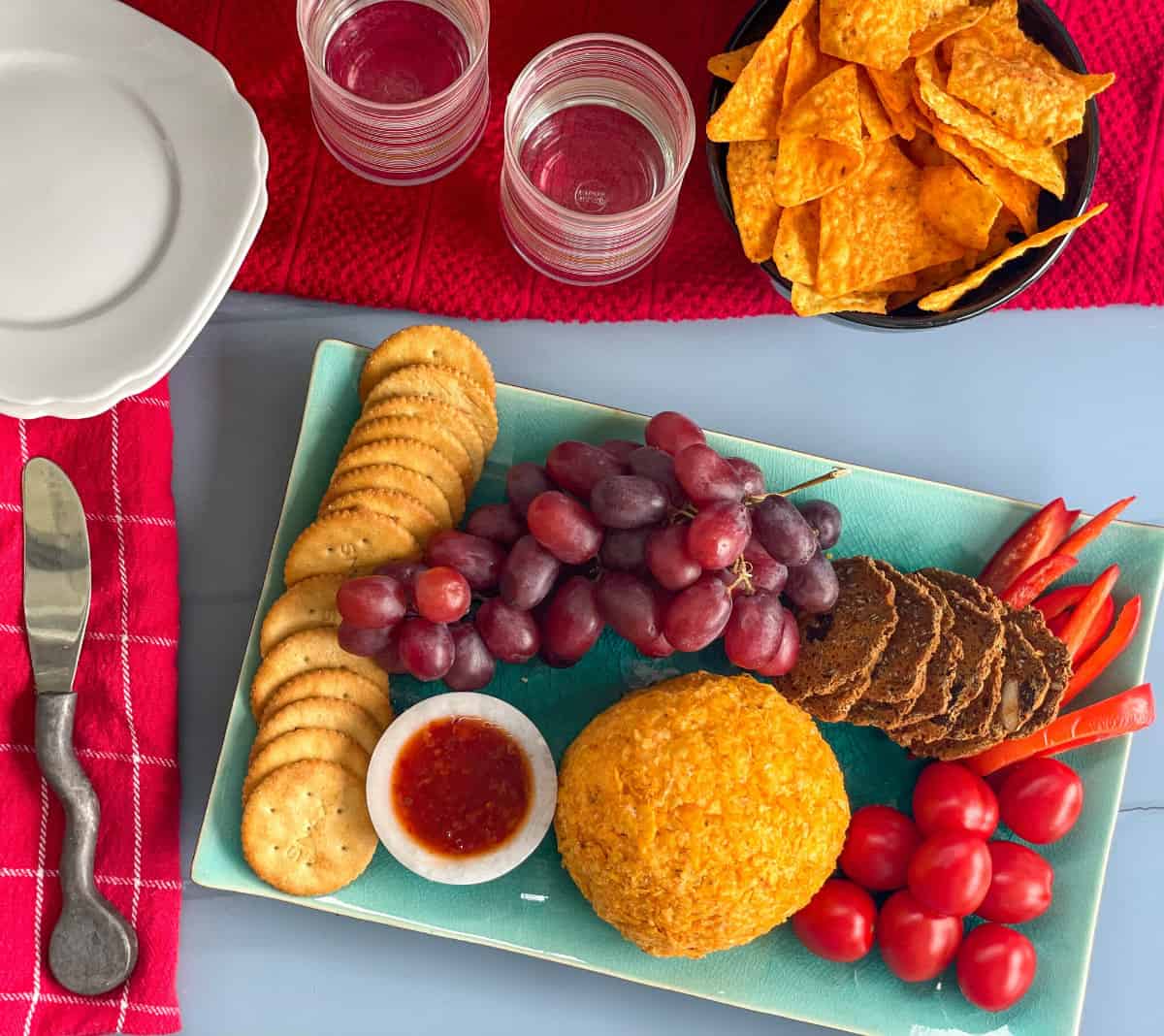 All you need for this version is
Cream Cheese

Red Capsicum

Cheese

Sweet Chilli Sauce

Sour Cream

Garlic Powder

Salt & Pepper

Corn Chips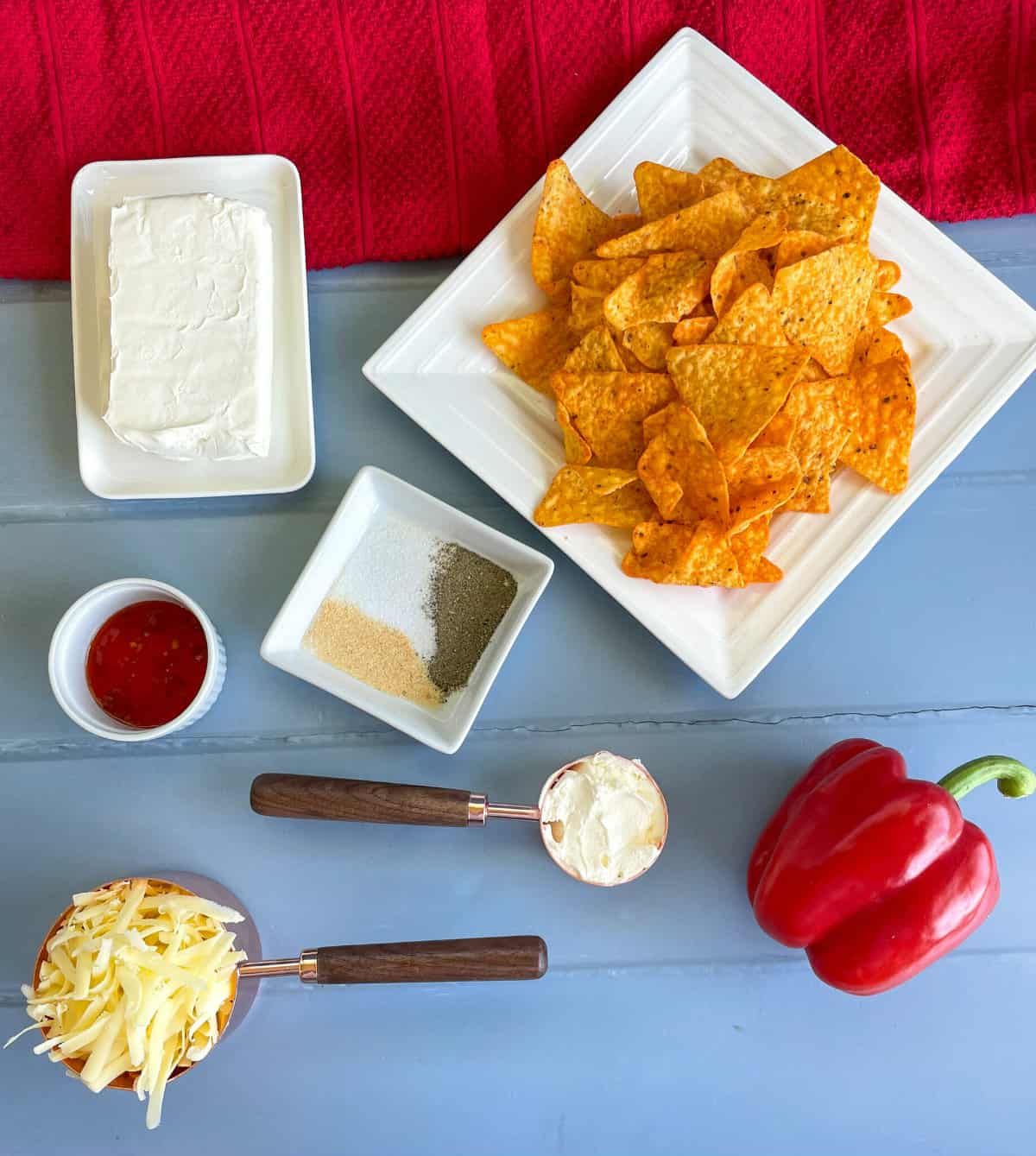 Below are some more detailed tips for making a cheeseball, if you are just here for the recipe and to get going, scroll on down.
The method for making a cheese ball or log is really super simple. A bit of prep before hand and then some time chilling before serving.
To begin the cream cheese needs to be room temperature to allow it to be soft enough to combine with the rest of the ingredients. Before you begin prepare the ingredients such as finely dicing the capsicum, measuring out what you need. And the vital and messy step of crushing the corn chips.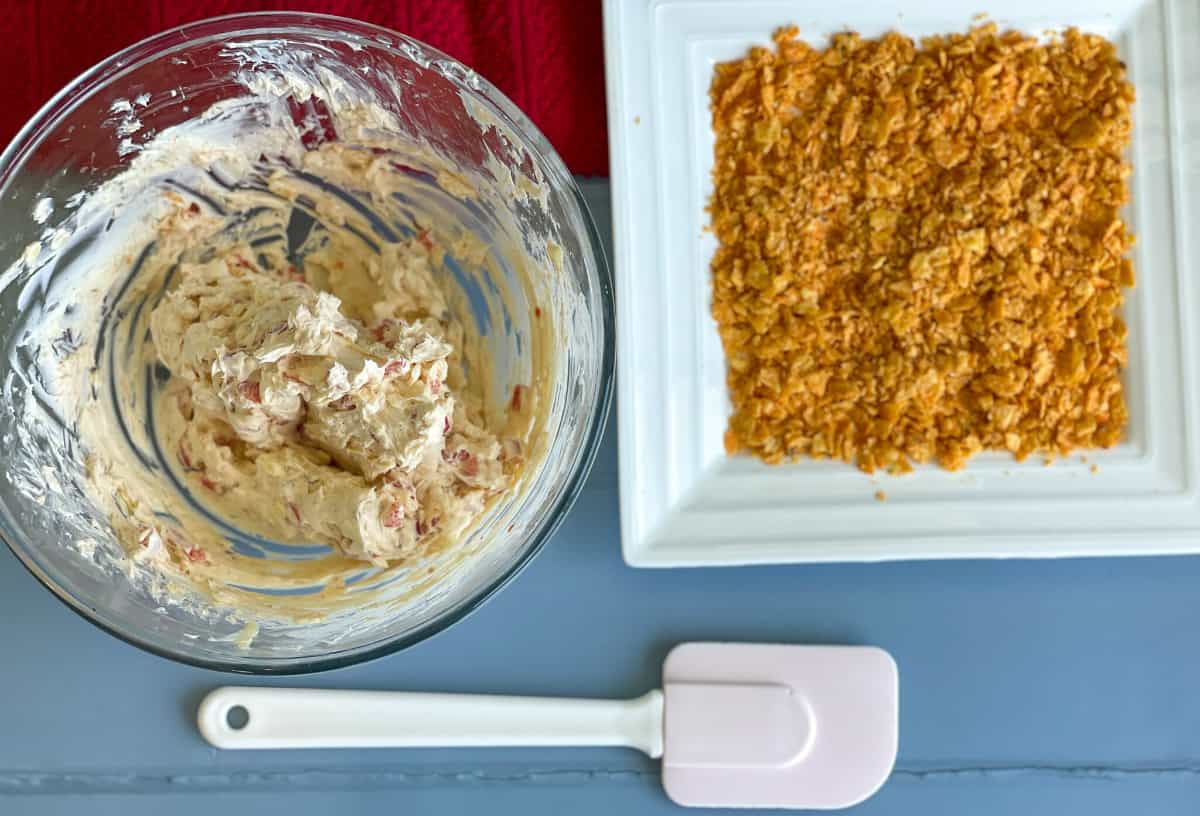 I have coated the cheeseball in a bright cheese nacho corn chip – I think the flavour, texture and colour looks so cool on a platter and is something different than nuts.
I like to crush small handfuls by hand, ensuring that the crumb is quite small, but not too fine. You don't want bits that are over 3-4mm so that it moulds easily around the cheeseball. It does get a little messy but washes up well enough!
Set this aside on a flat plate for rolling later.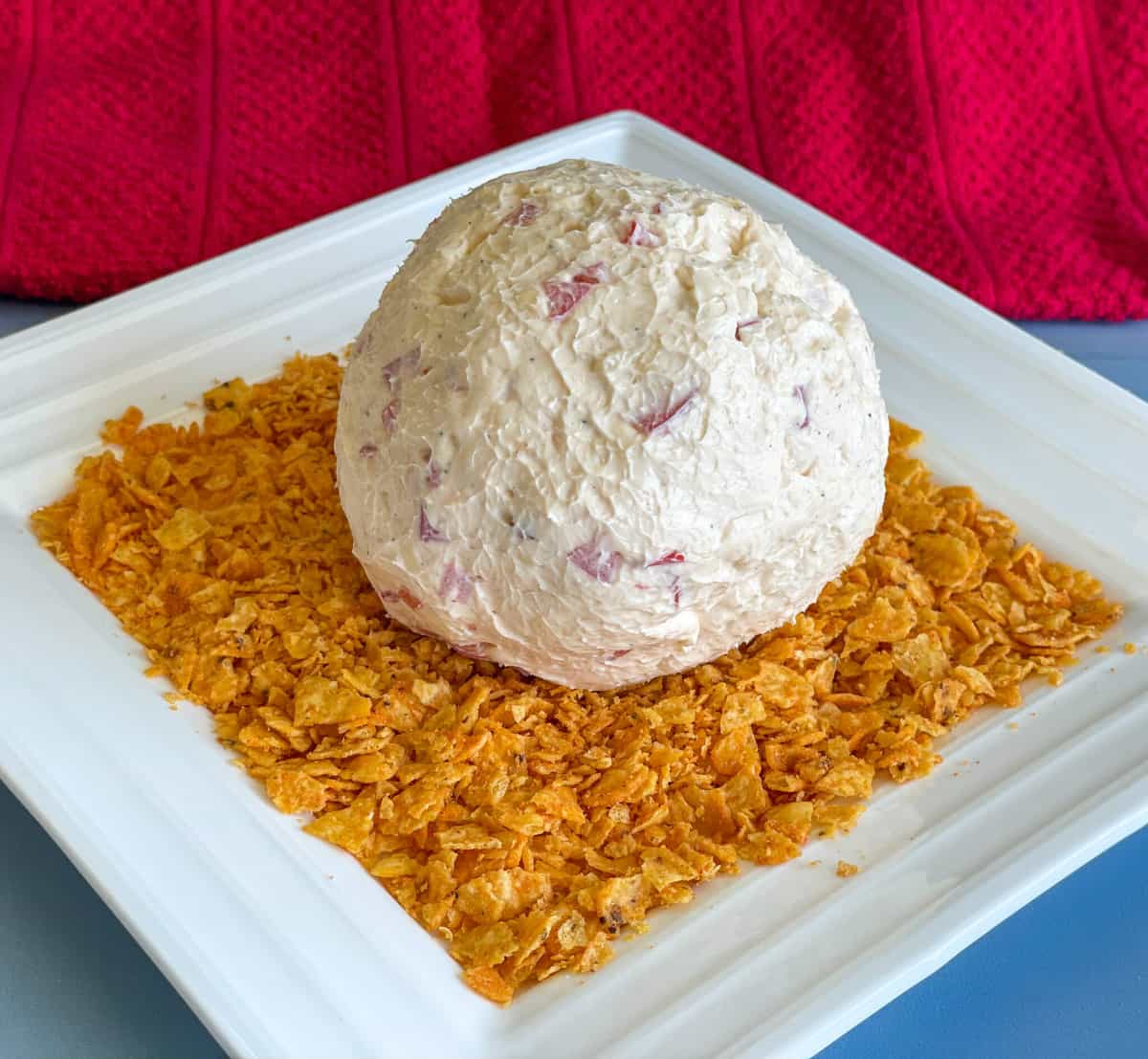 Then you combine all of the cheeseball ingredients in a bowl and with a strong wooden spoon mix them all together, ensuring the ingredients are well blended through. Be quite thorough with this step.
Then to form the ball is easier than you might think. I like to begin to form the ball in the bowl with a rubber spatula first, then lift it in my hands and shape it with a firm touch into a ball shape with no gaps.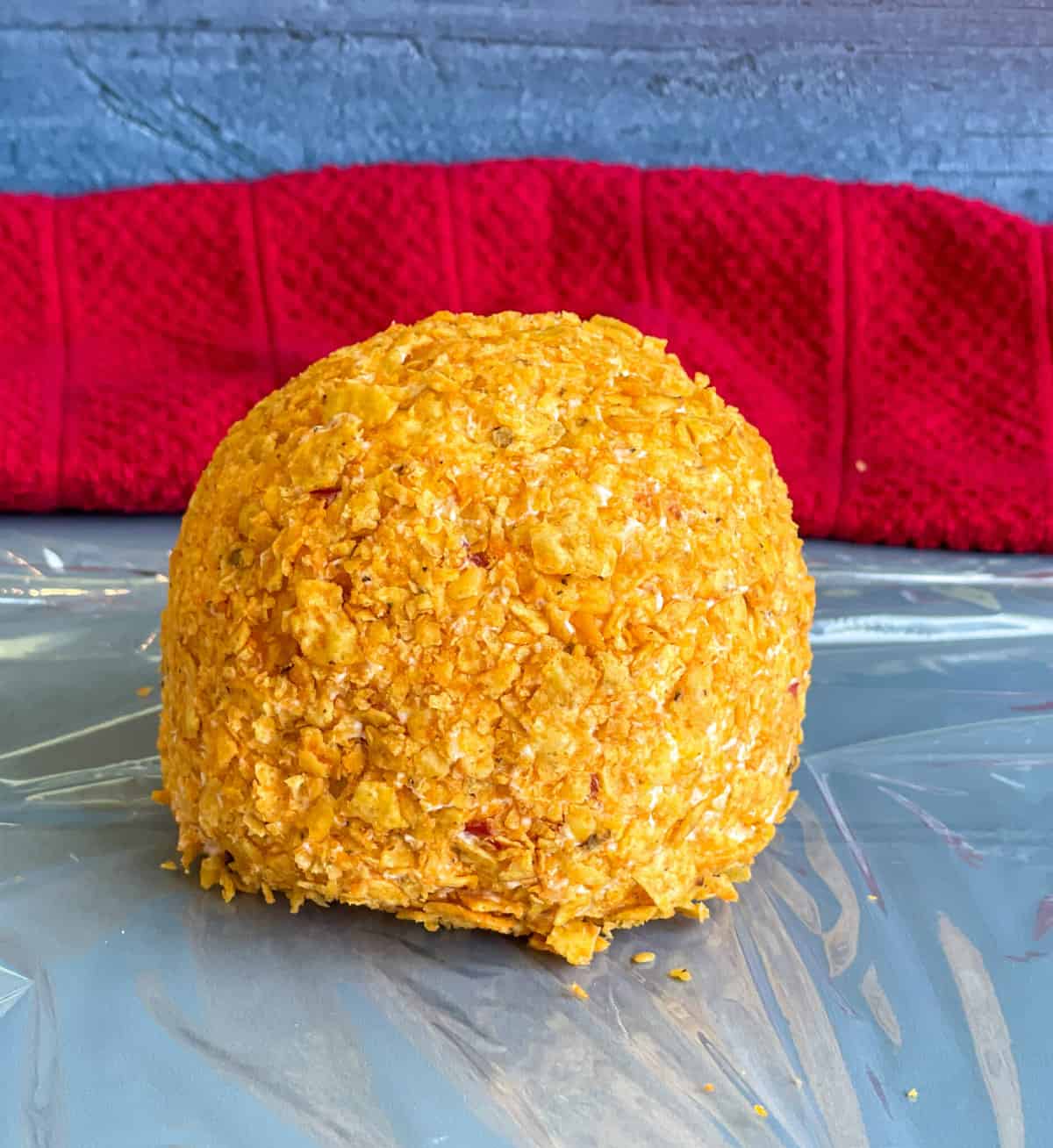 Then I roll it into the corn chip crumb, coating and shaping as I go. Press the cornchips into every surface and continue to shape the ball as you roll it.
Then place it onto a piece of plastic wrap and cover it well so no gaps remain, again shaping it a final time as you place it in the refrigerator to chill for at least a few hours to firm up.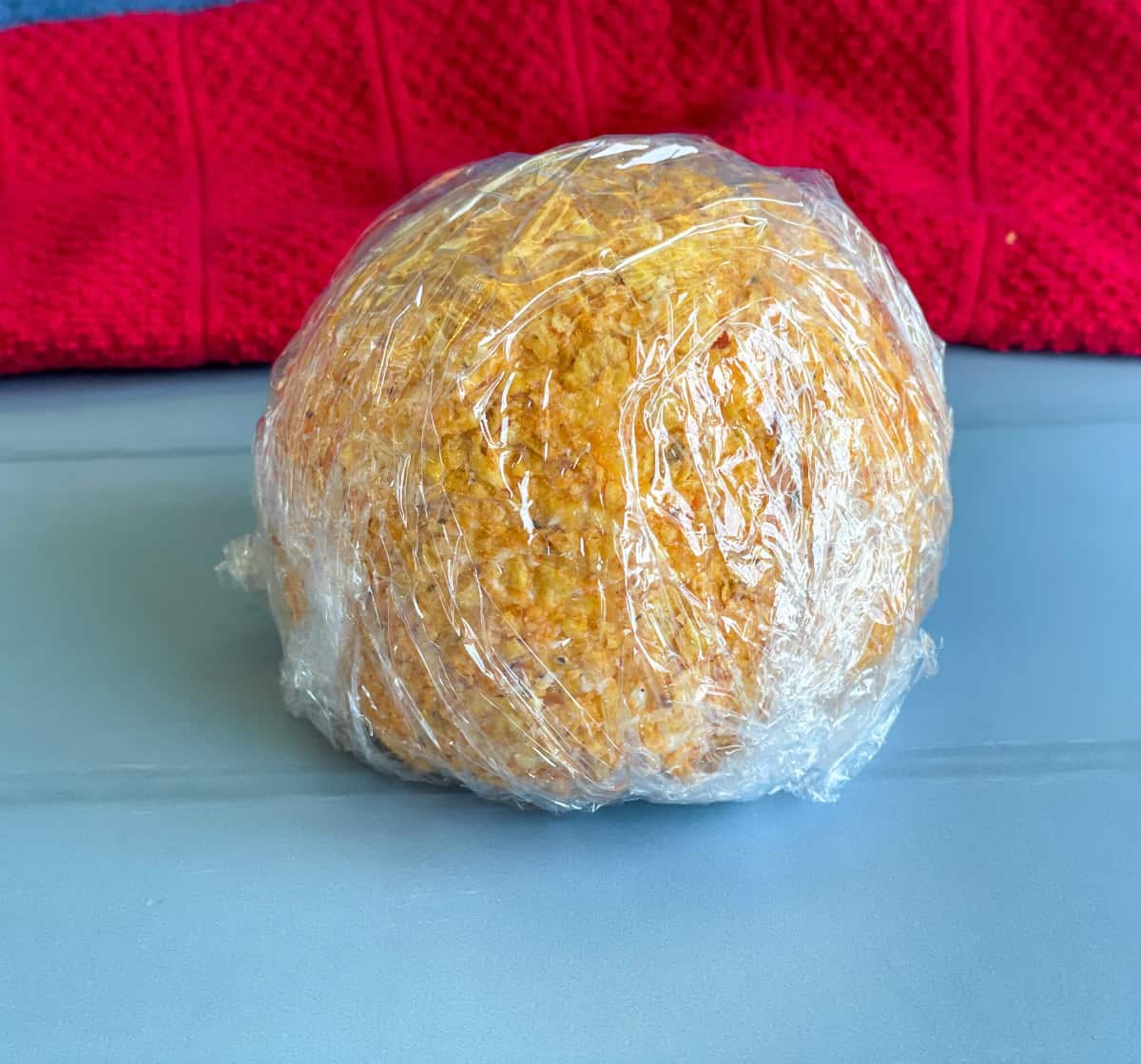 The corn chips do naturally soften as the cheeseball rests in the fridge, but this is quite lovely.
So onto my version of a Sweet Chilli Cheeseball
I hope you love this recipe! Be sure to let me know in the comments below when you make it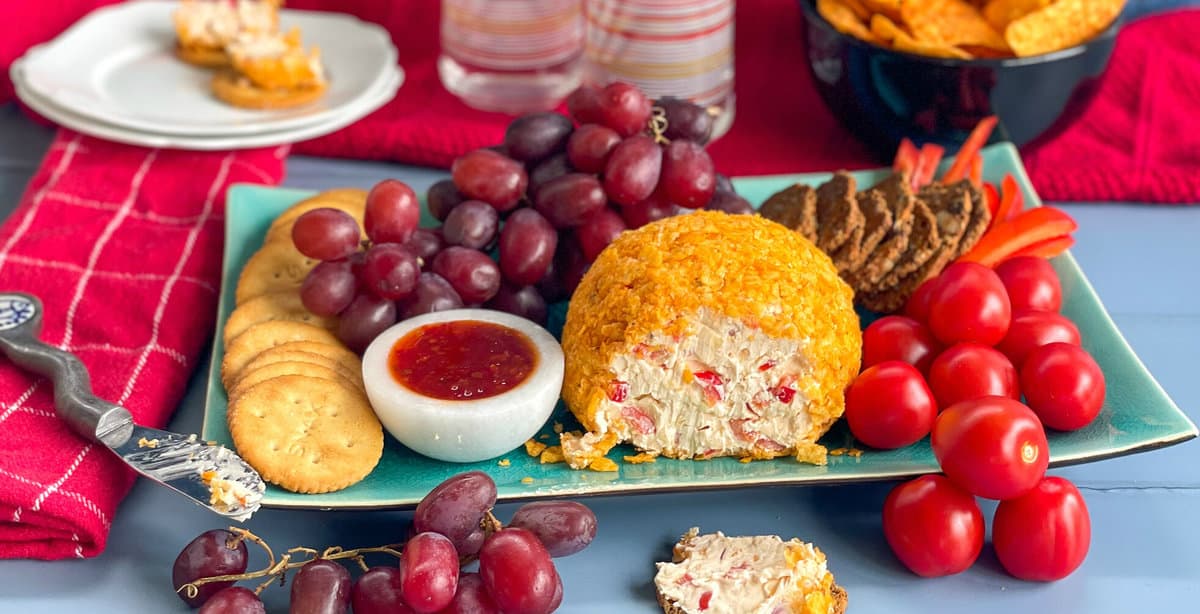 Thank you so much for stopping by to check out this recipe. If you are not already please do follow me on Facebook and Instagram for more delicious ideas.
Happy Baking!
Anna
Pin It! Pinterest