This classic has always been a favourite of mine, the simple but delicious curry cheeseball.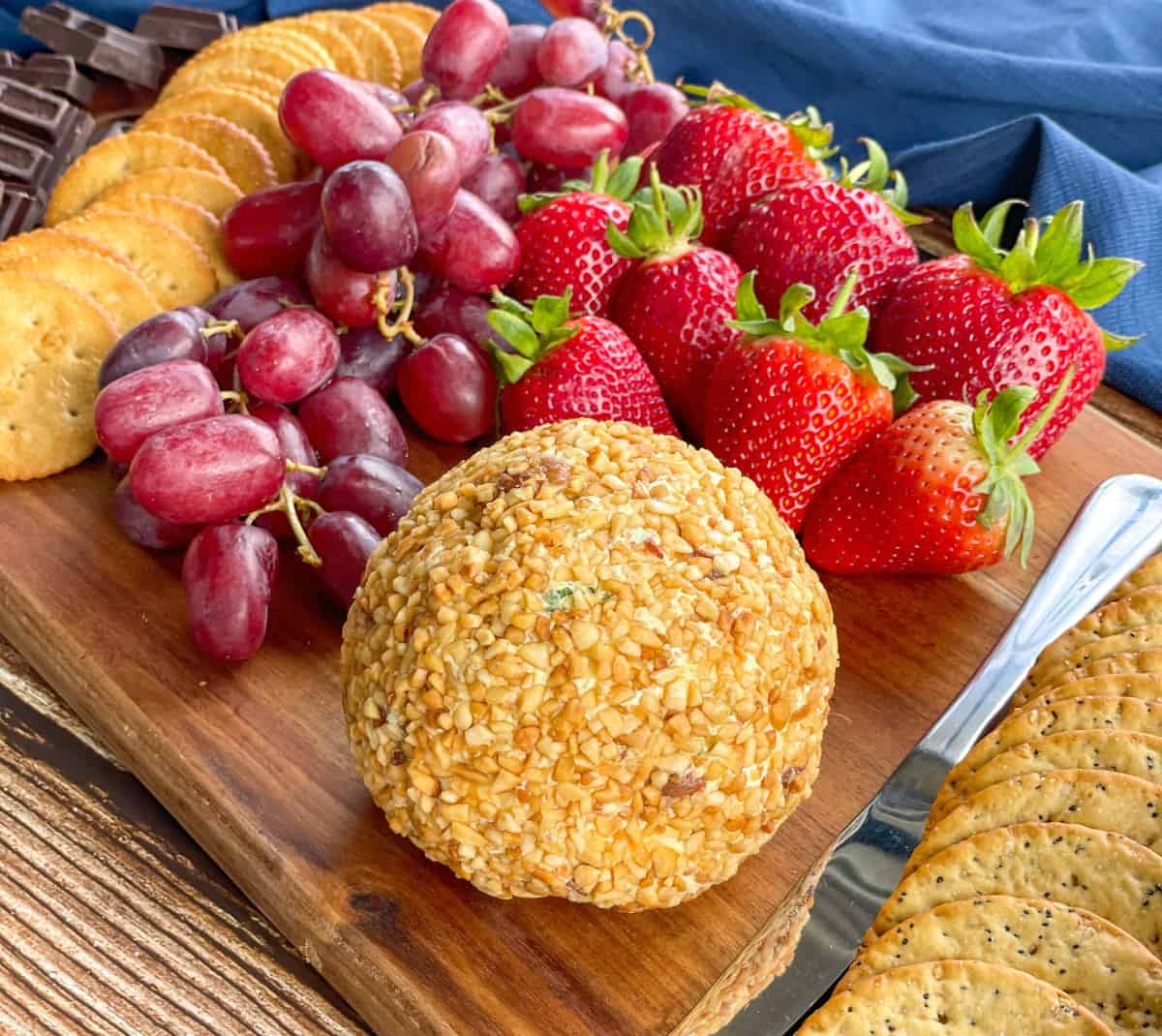 Ingredients in this recipe have kindly been provided by Countdown Supermarkets as Brand Ambassador, all opinions are my own.
For those that love to read this for all sorts of useless information you will be delighted to know Cheeseballs originated way back in the 1800's! Given as a gift to an American President, rumour has it that it weighed in at 560KG!
They have had many revivals over the years, so I am now on a mission to bring this retro recipe to the forefront of your minds.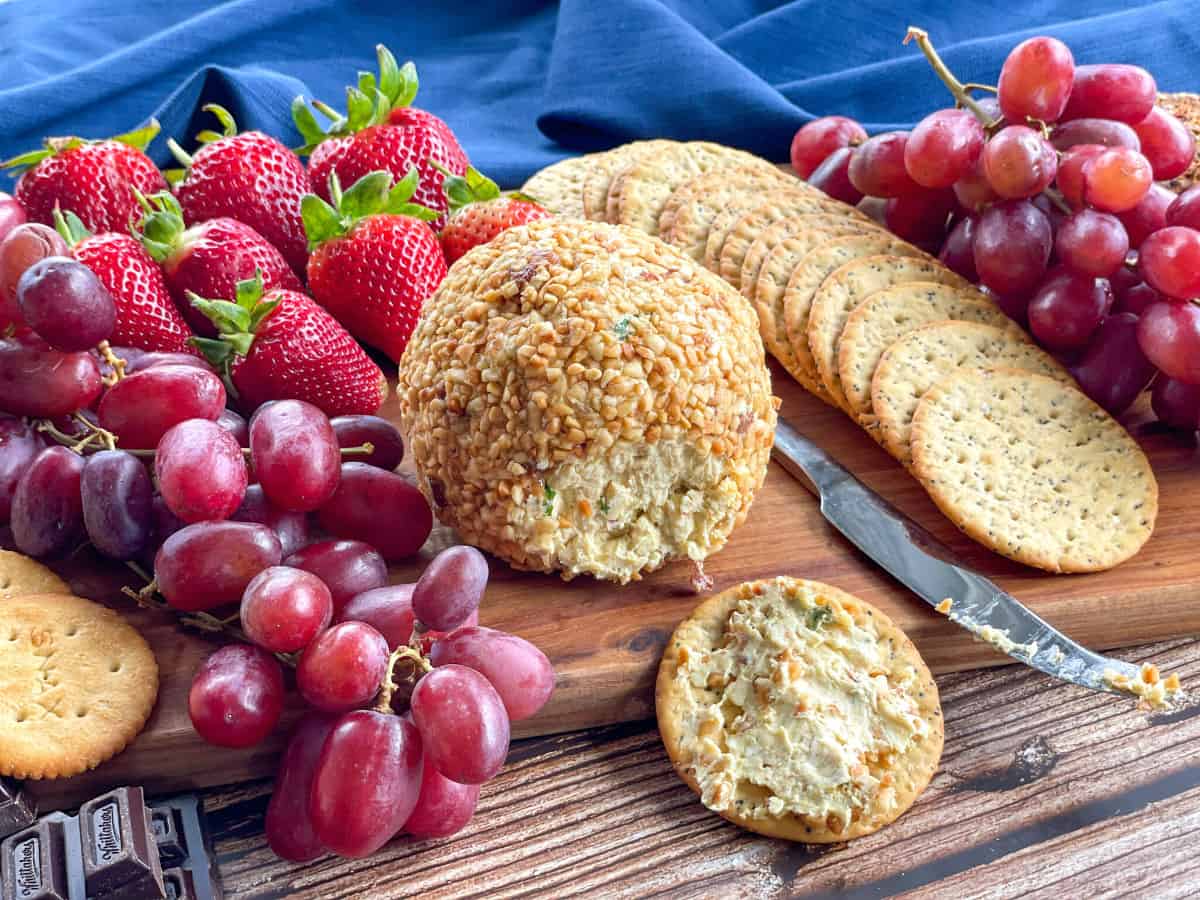 A cheeseball is a cream cheese based ball of goodness, can be packed with all sorts of flavours, dried fruits and nuts and often rolled in something so it looks prettier!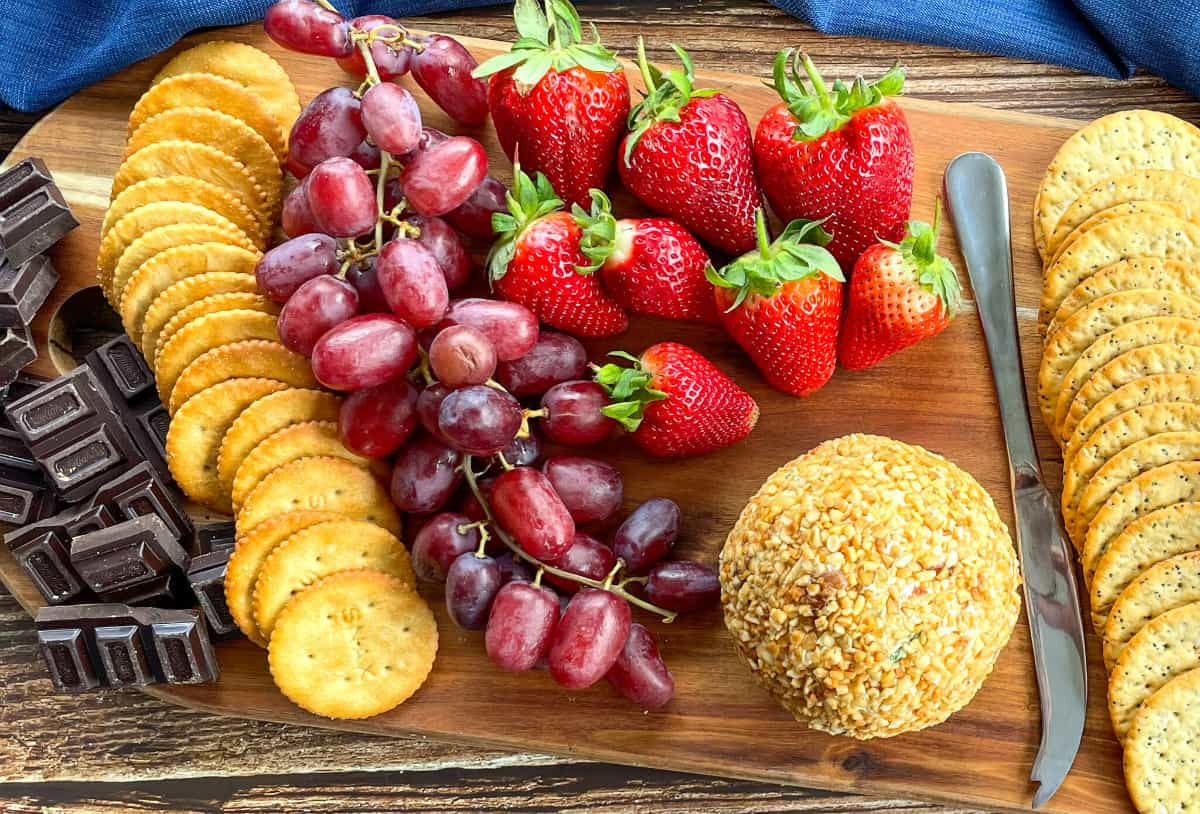 There are many varieties and you can expect me to share some more in the lead up to summer, cheese platters are a lovely easy way to entertain and with how quick and fun these are you are sure to impress. The next cab off the rank is my FAVOURITE!
What if I don't like or cannot eat nuts?! No problem, you can use so many other options to coat, parsley, sesame seeds, poppy seeds, crispy bacon pieces, crushed corn chips or crisps, crushed crackers and more!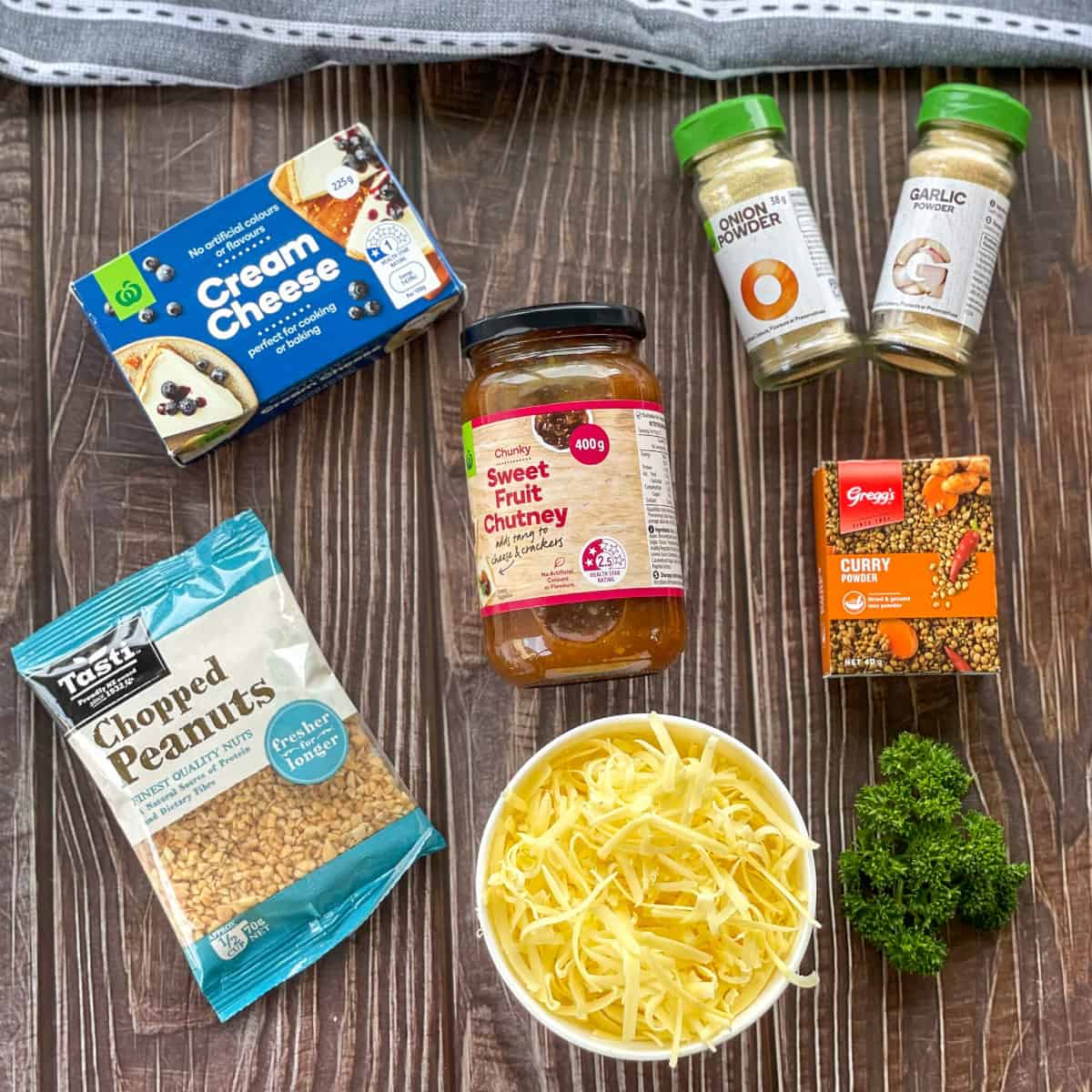 All you will need is
Cream Cheese

Cheese

Chutney

Curry Powder

Onion Powder

Garlic Powder

Parsley

Peanuts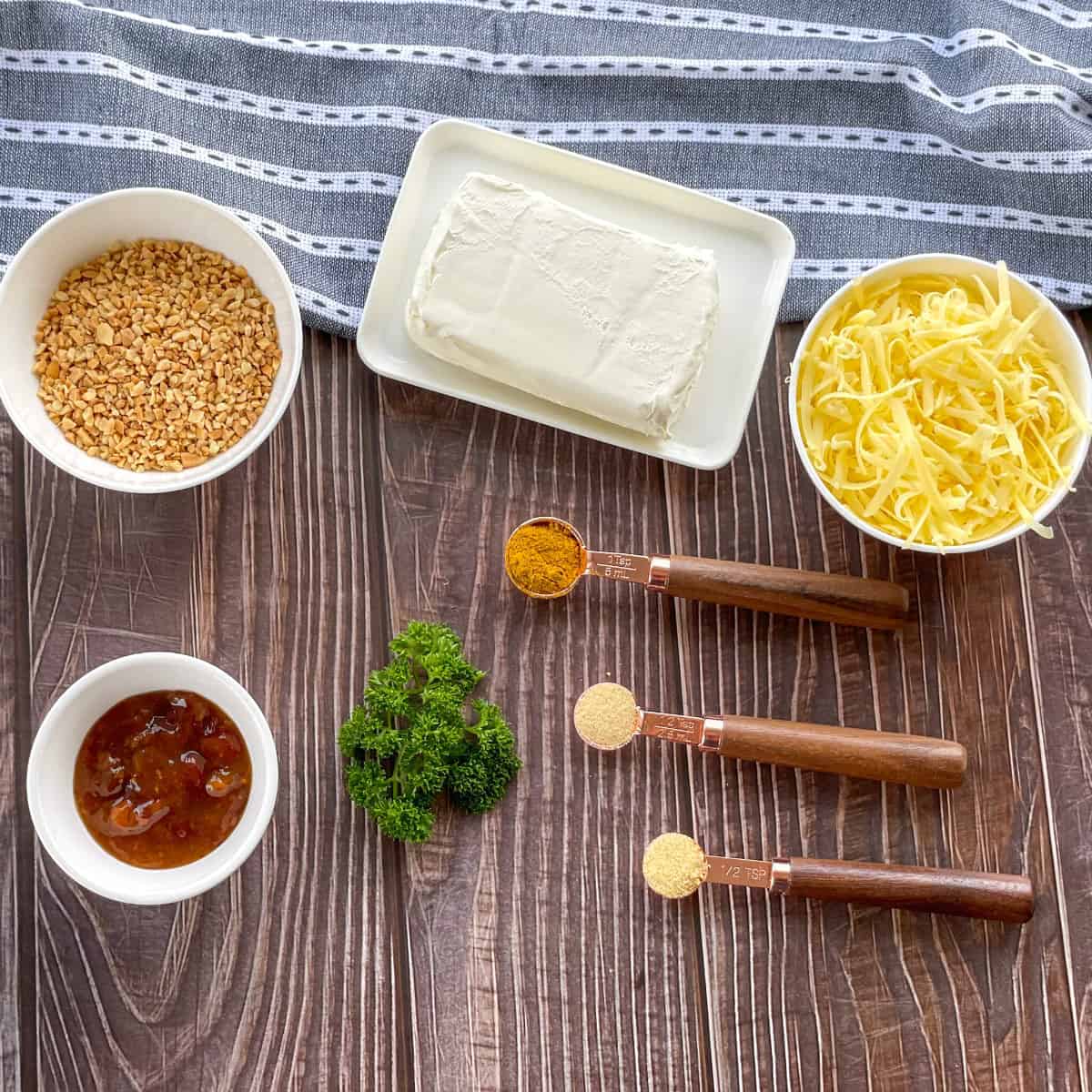 Sounds like an interesting assortment of ingredients but I can assure you they all meld beautifully together to form a lovely addition to your cheeseboard.
The first step is to ensure the cream cheese is at room temperature or softened, this makes mixing it with the other ingredients much easier.

With a strong wooden spoon (or you could use your food mixer with a scraper attachment) soften and blend the cream cheese.
Then add the other ingredients, except the peanuts, they are just for coating. These ingredients can very easily be subbed out for others, if you prefer to omit the curry powder for example it will still be lovely or you can use something other than peanuts to coat it.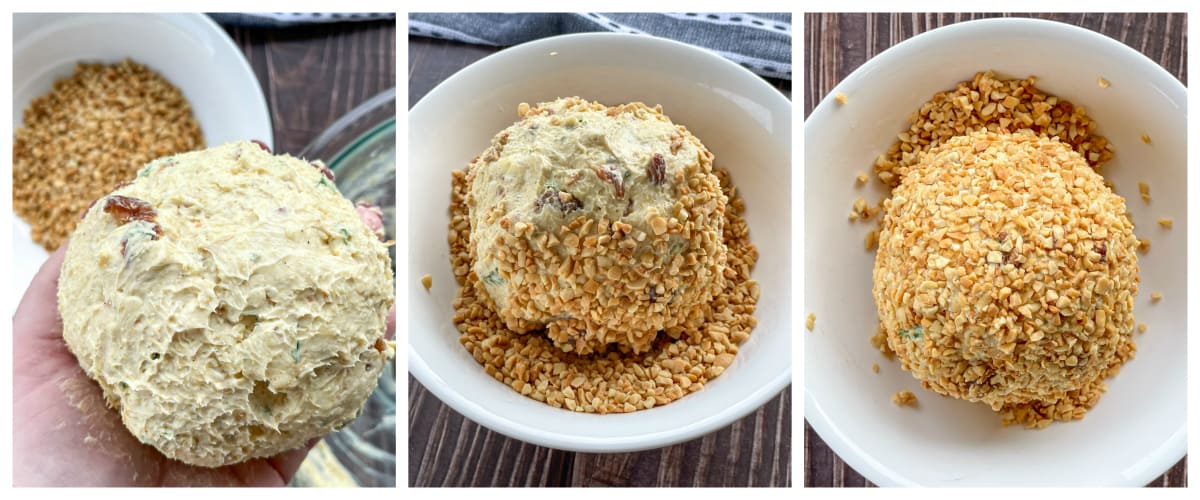 Once you have the ingredients fully combined, I like to add the chopped peanuts to a dessert bowl and prepare the piece of plastic wrap (gladwrap) for the next steps.
Then using a rubber spatula begin to bring the ingredients together in a sort of ball shape, scraping down the sides of the bowl to grab every last bit of goodness.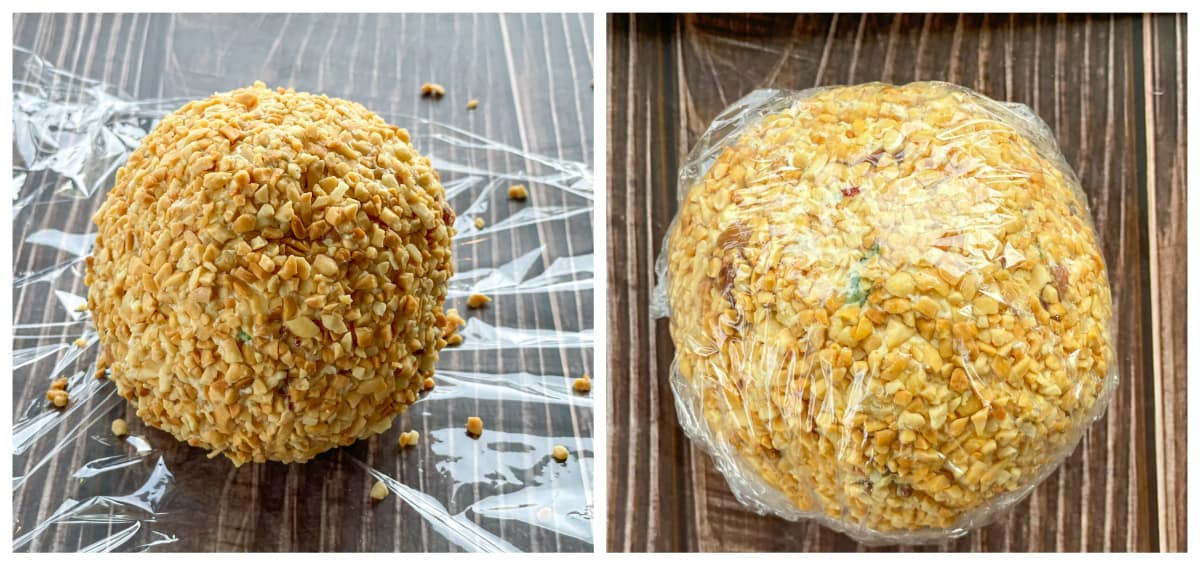 Then using damp hands lift up the cream cheese mixture and form it into a ball shape as best you can. Then pop it in the peanuts and roll gently to coat the ball completely, pressing the nuts in as you go and keep trying to mold it into that round shape. Yes it is messy but so worth it.
Once you are happy it is coated and somewhat roundish, pop it on the plastic wrap, and with clean hands cover it well. Pop this in the fridge for at least 2 hours until you are ready to serve it.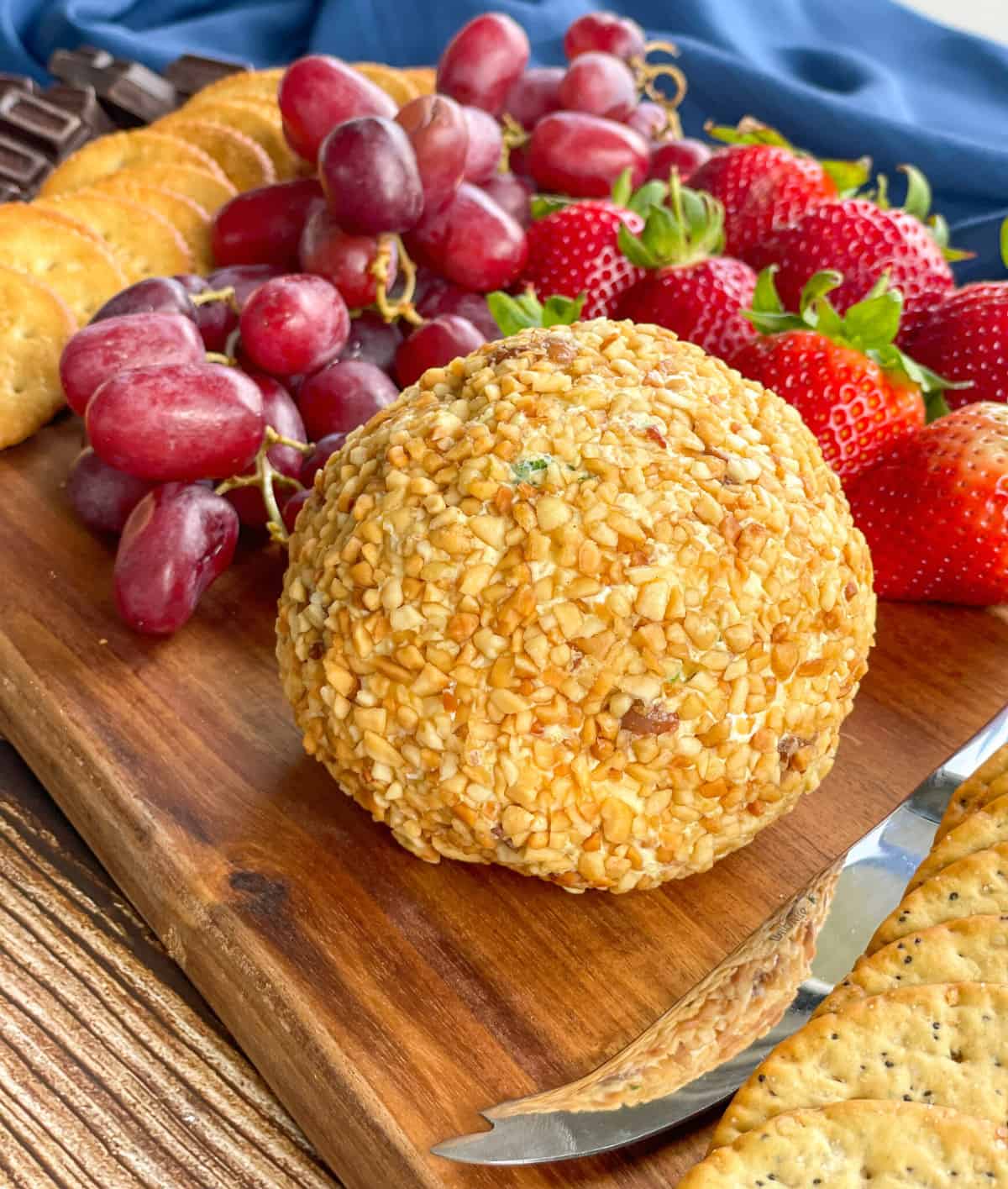 It is nice if it does come out of the fridge around 20 minutes before serving. Just to soften it a little and make sure the flavours can shine. This will keep for a few days in the fridge so you can prepare it ahead of time.
If you are not going to consume it that day, some people like to roll it in the nuts on the day of serving, but I am ok if they soften a little.
This recipe would go beautifully with my Curried Cheese Crackers, a homemade cheese platter with some fresh fruits, you will be the star of the show.
Onto the recipe for my version of a Classic Cheeseball
I hope you love this recipe! Be sure to let me know in the comments below when you make it and what variation I should make next.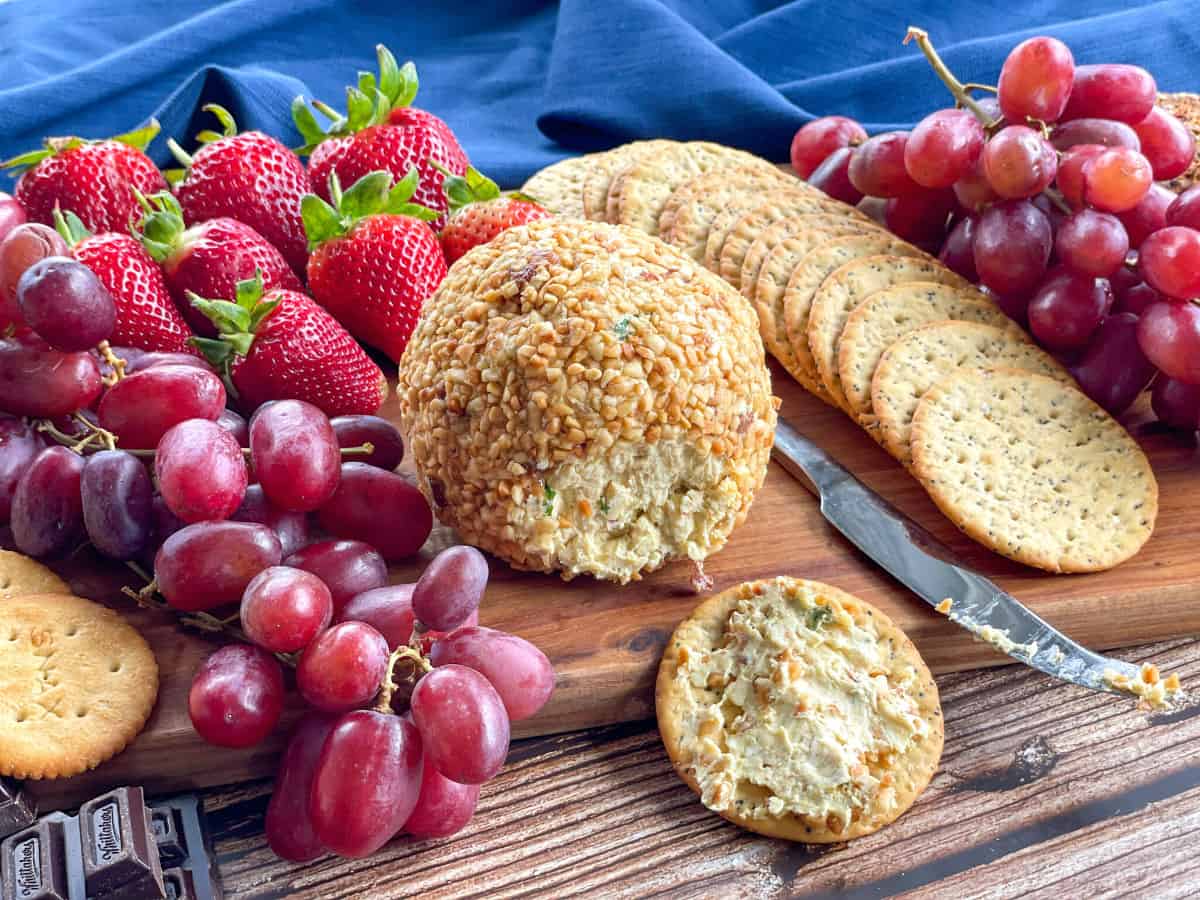 Thank you so much for stopping by to check out this recipe. If you are not already please do follow me on Facebook and Instagram for more delicious ideas.
Happy Baking!
Anna
PIN IT! PINTEREST