Another delicious recipe in my cheeseball series, this time with Pineapple, Macadamia & Coconut Cheese Log, divine!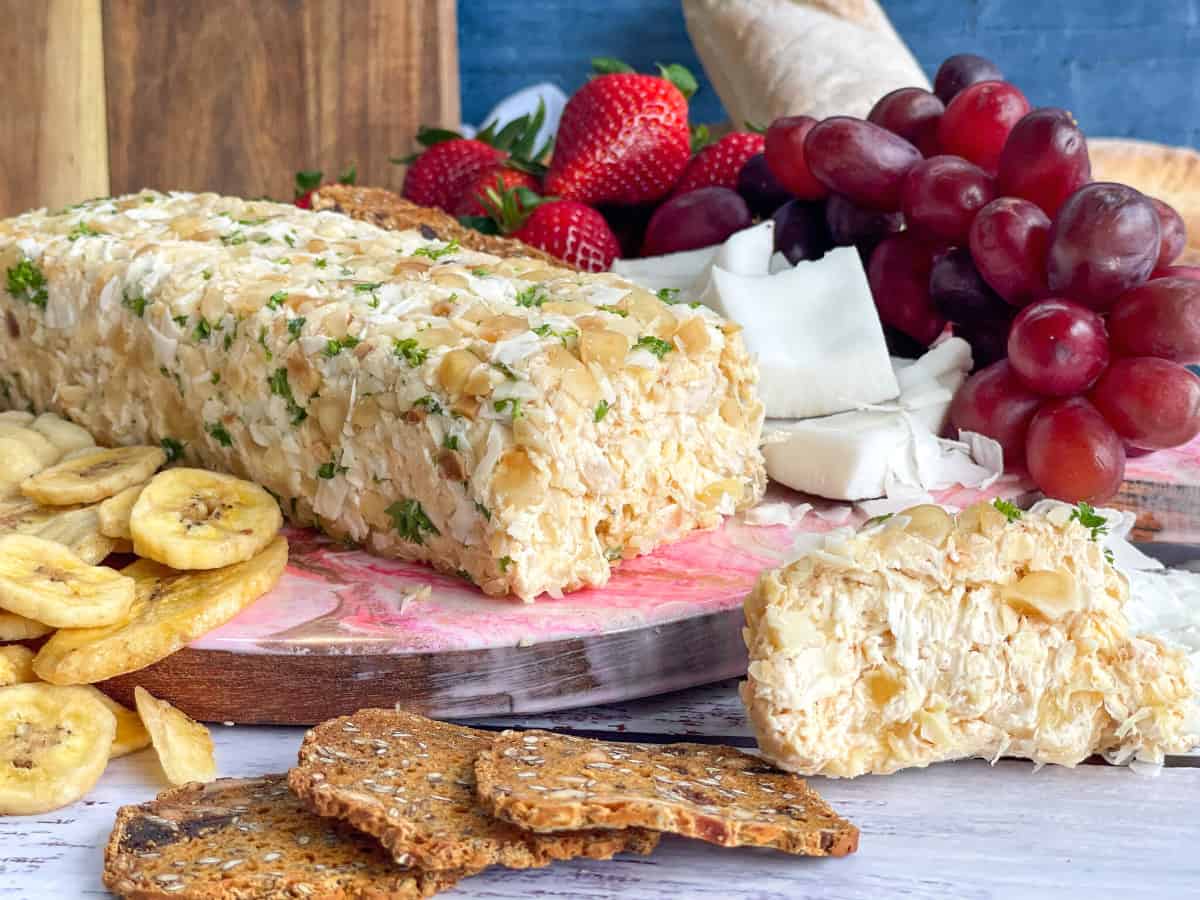 I have gone a little crazy finally sharing my cheeseball and cheese log recipes, but as soon as I make one I think of another delicious combo so I figure why not share that too!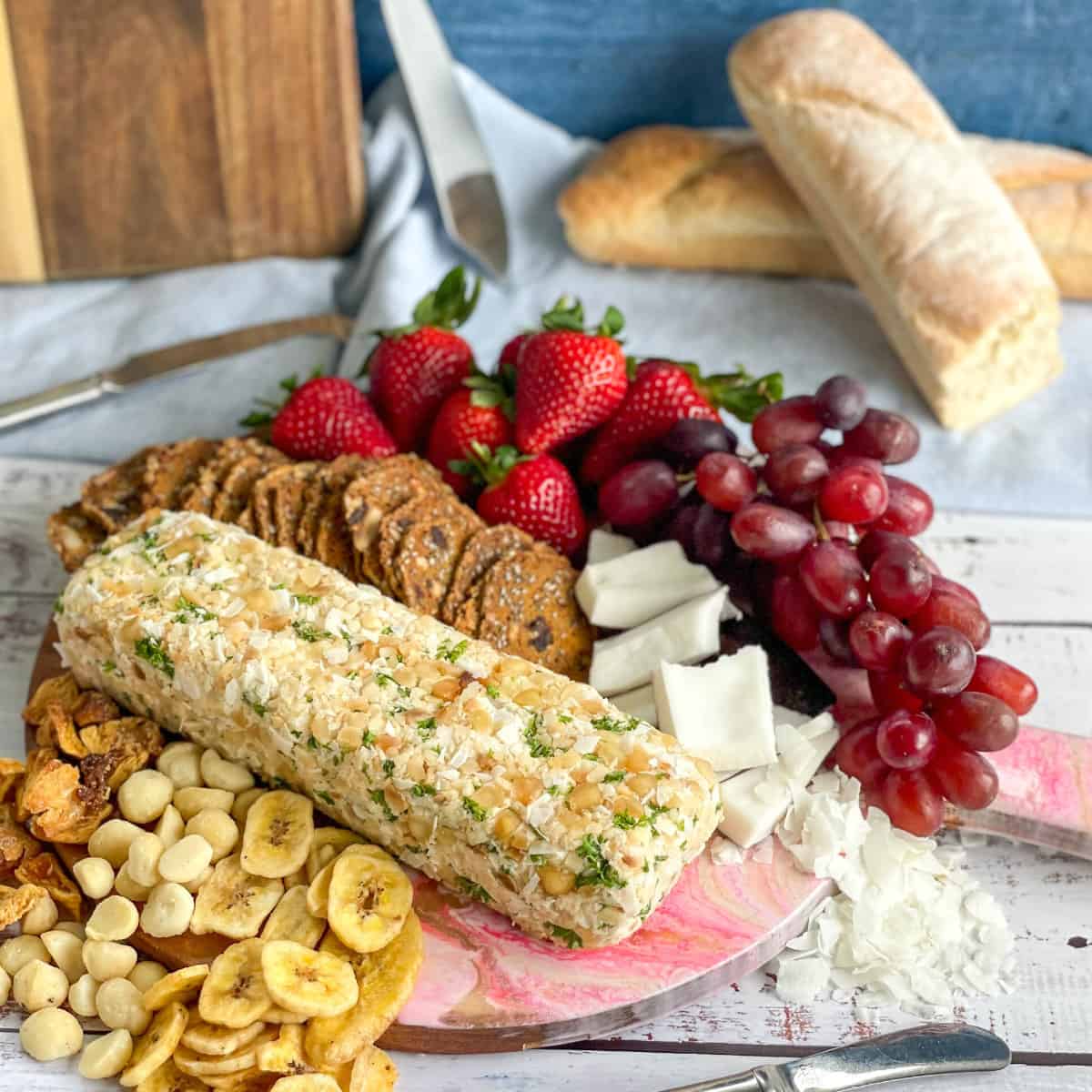 These are such simple and versatile recipes, if you do not like an ingredient simply swap it out for something you will like that complements the flavours.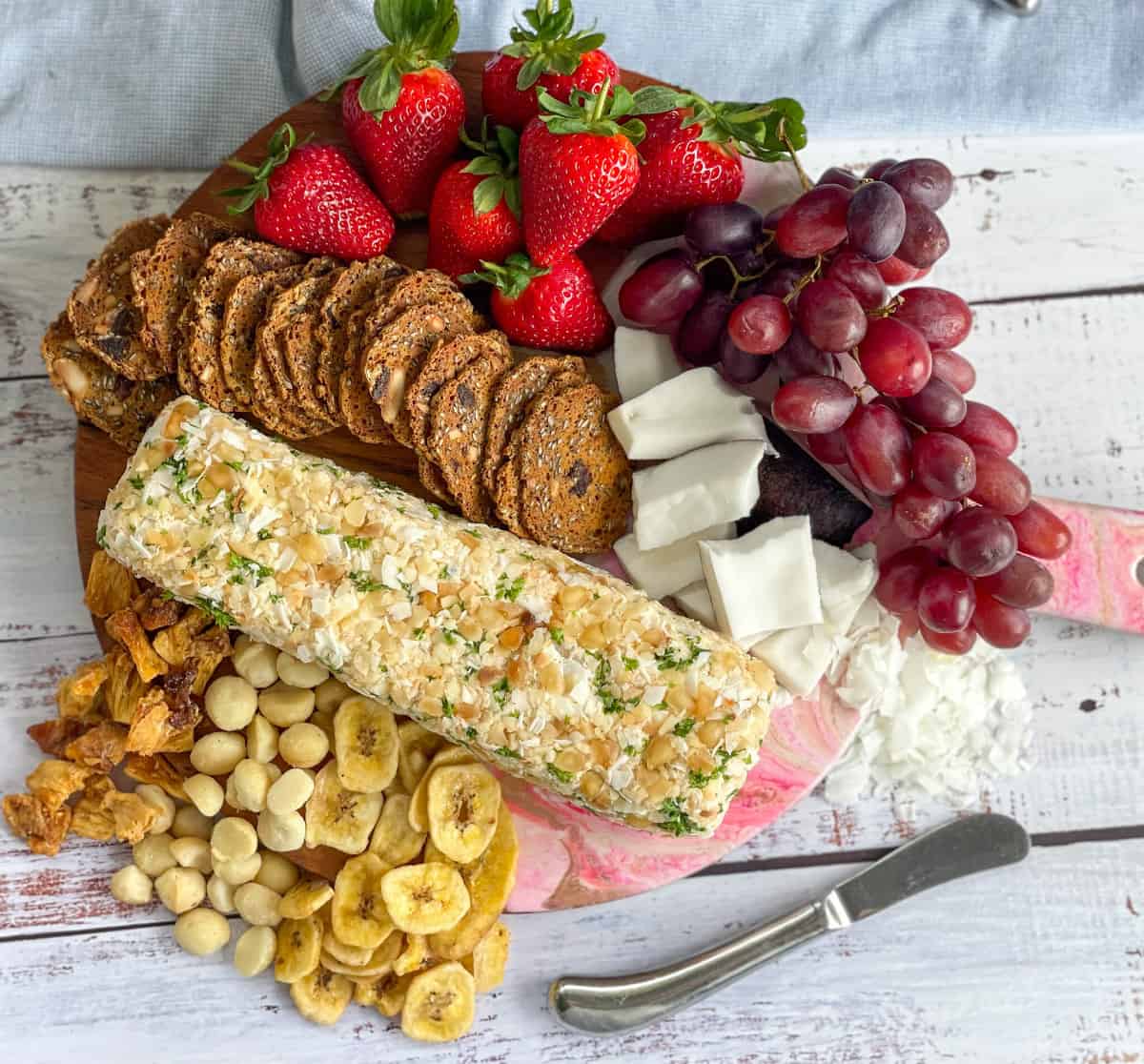 Pineapple Macadamia and Coconut is such a classic combo, I have kept things pretty simple here to allow those flavours to shine. Any strong herbs or spices might take over or compete.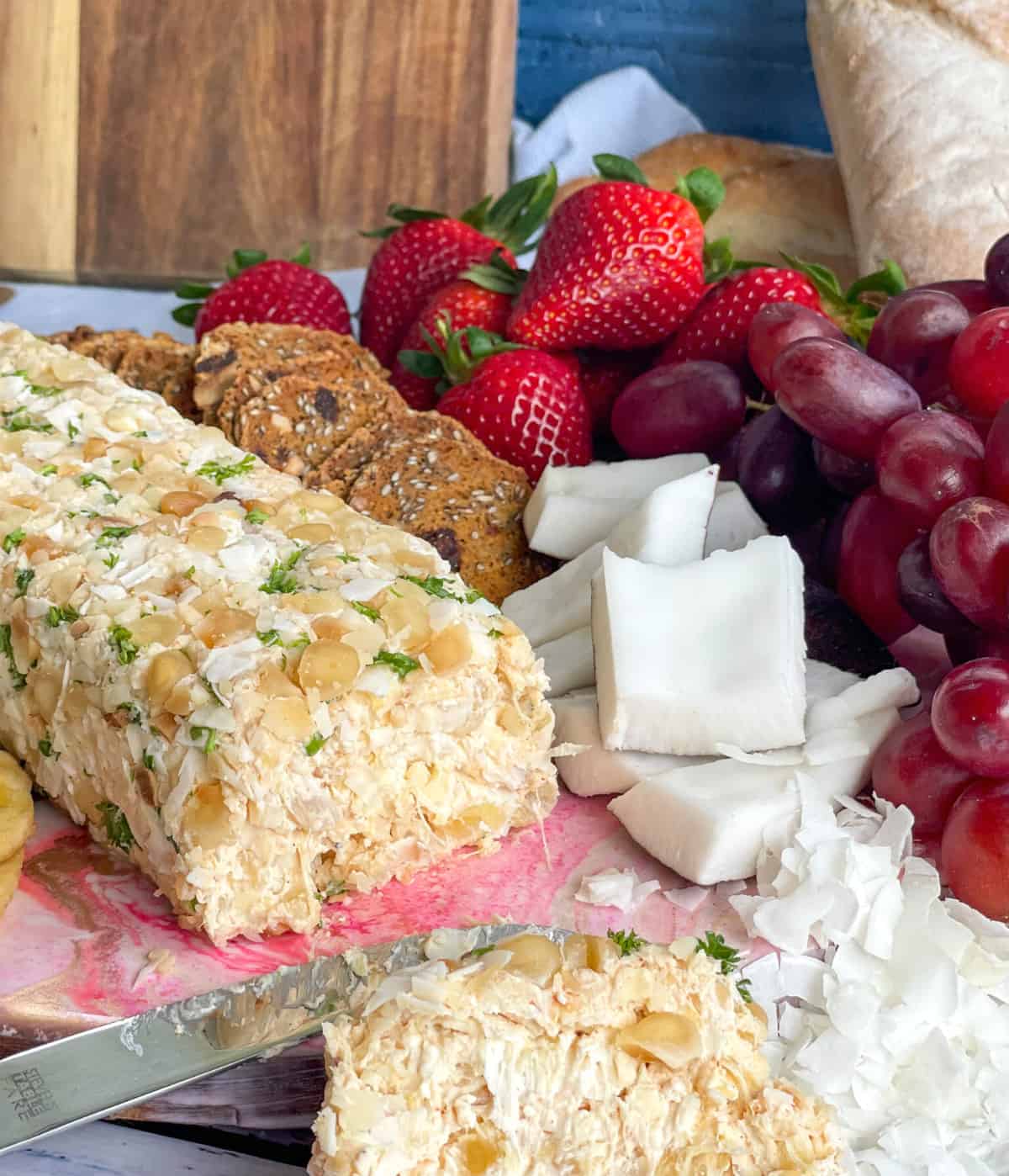 The ingredients are as follows, see the recipe card below for the amounts and method
Cream Cheese

Crushed Pineapple

Cheese

Spring Onions

Macadamias

Coconut Chips

Sour Cream

Garlic Powder

Paprika

Salt & Pepper

Parsley
There is a bit of prep here to ensure that you have everything ready to go. I like to toast my macadamias for more flavour, so I do this in a moderate oven until they just begin to brown and become more fragrant, you will then want them to cool down before using in this recipe.
The other key is to have the cream cheese softened or room temperature. This makes it easy to mix together and ensure that there are no lumps of cream cheese at the end in your mixture.
The next steps are to prepare the coating ingredients. For the macadamias I like to take half a cup and cut them into chunky but still small pieces, for inside the log, then I take the other half a cup and cut this much more finely for the coating.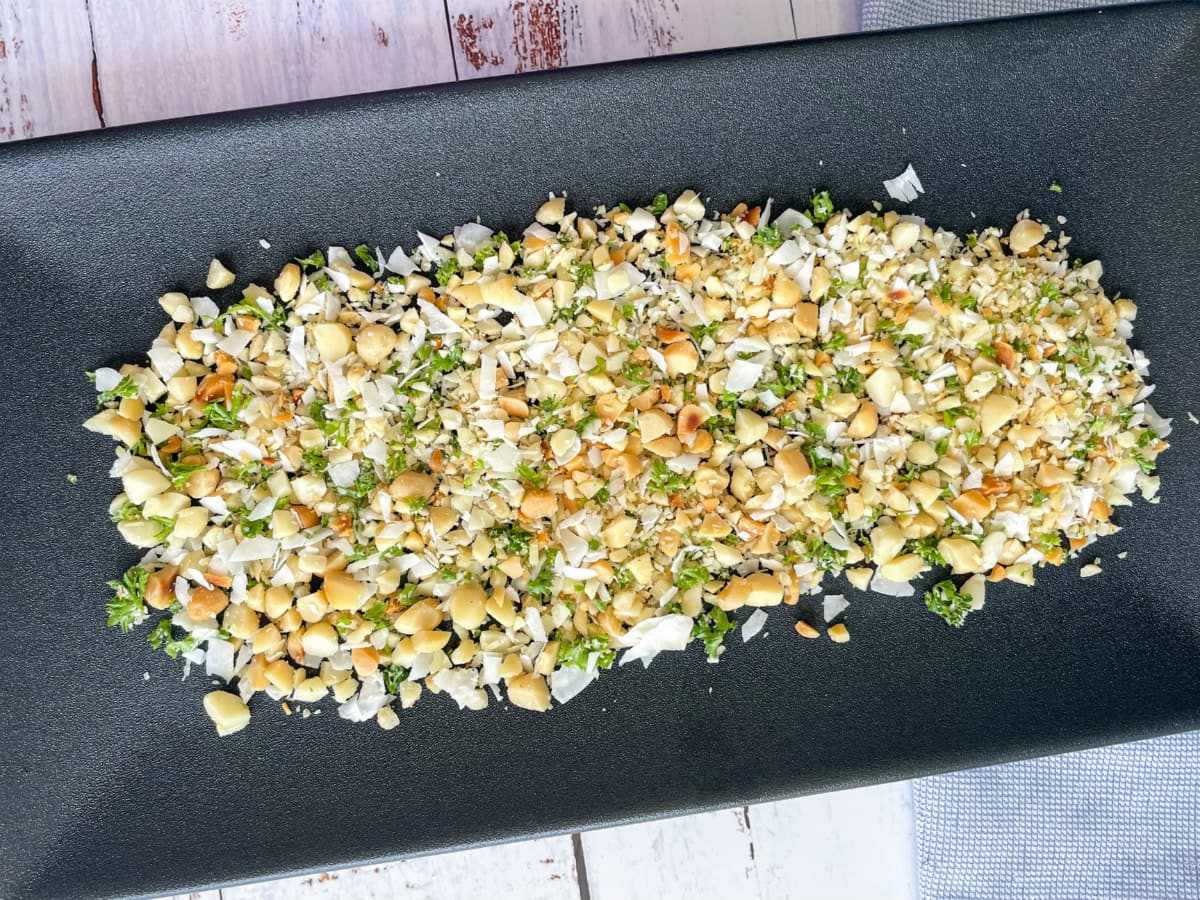 I also take 3 tablespoons of the coconut chips and finely dice them also along with the parsley and combine with the finely chopped macadamias and set aside on a flat plate for the coating later on.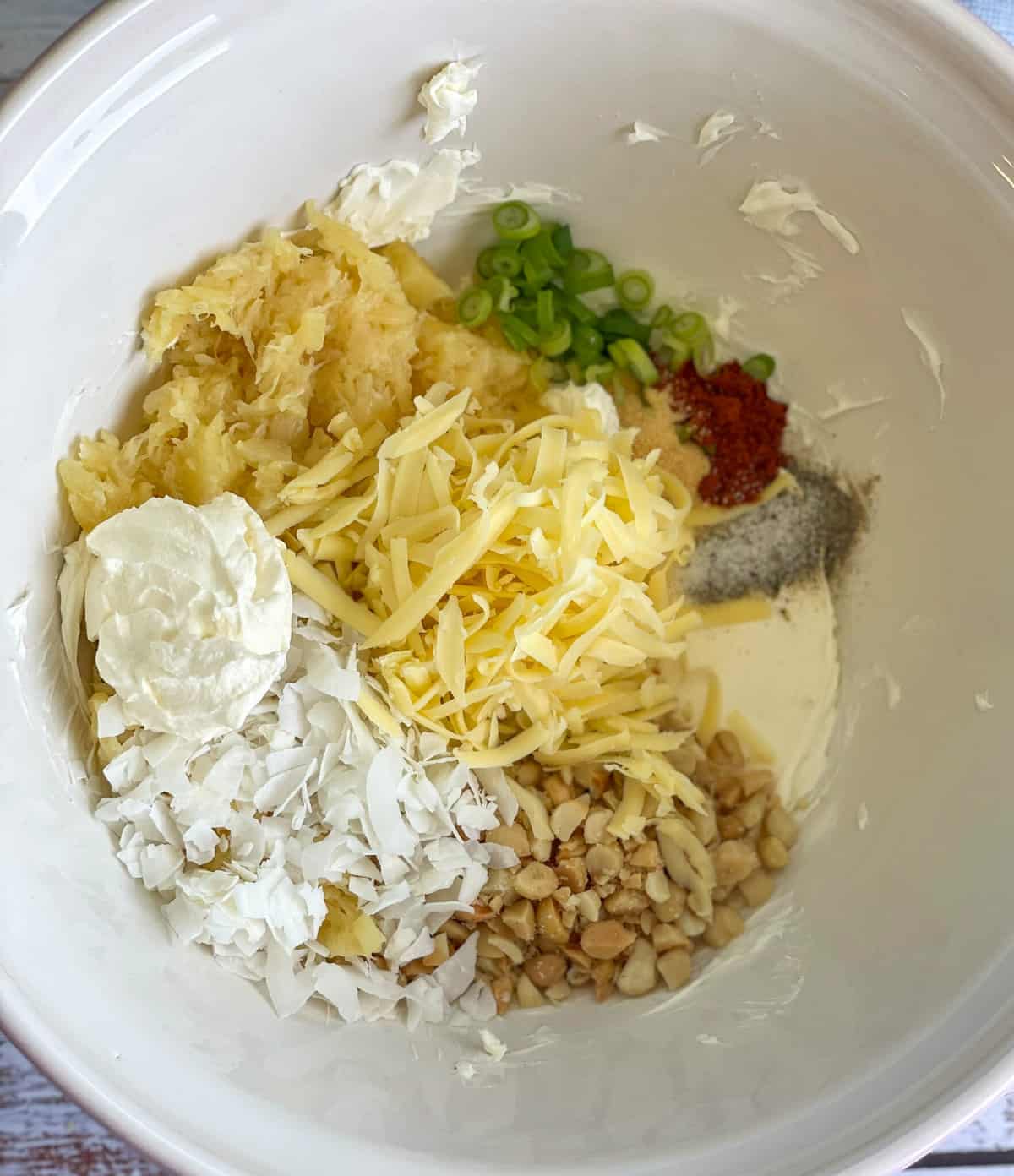 Then we are onto the cheese log itself, simply mix and soften the cream cheese in a large bowl with a strong wooden spoon, then add the other ingredients stirring well.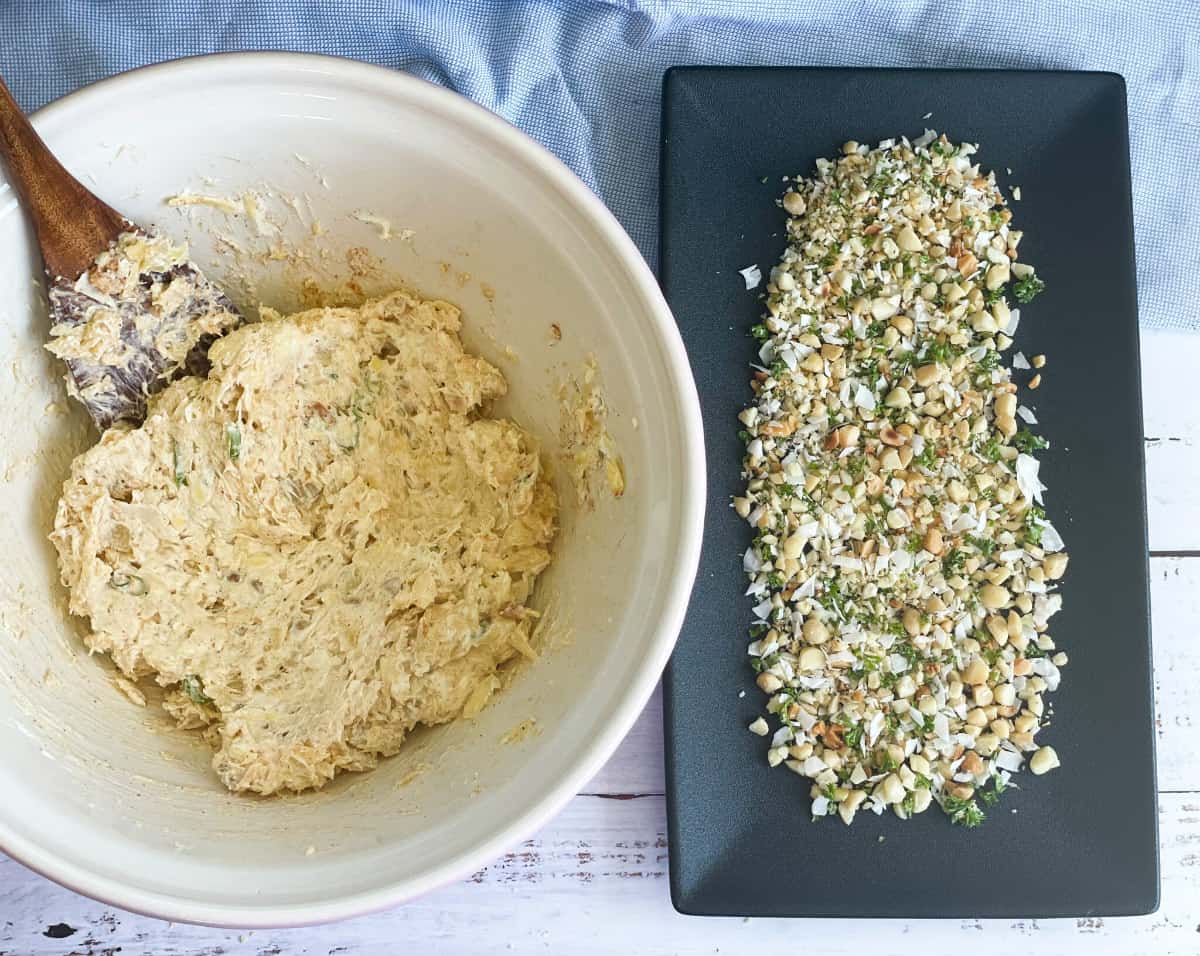 To form it into a long I begin to combine it into that shape in the bowl, then with damp hands I lift it up and create the shape I want, a ball or a log. In this case I have created a long cube shape, then pop it in to the prepared coating and turn to coat each side and the ends.
As I turn to coat I continue to shape it into my desired shape. You can definitely make this into two smaller logs or balls if you prefer.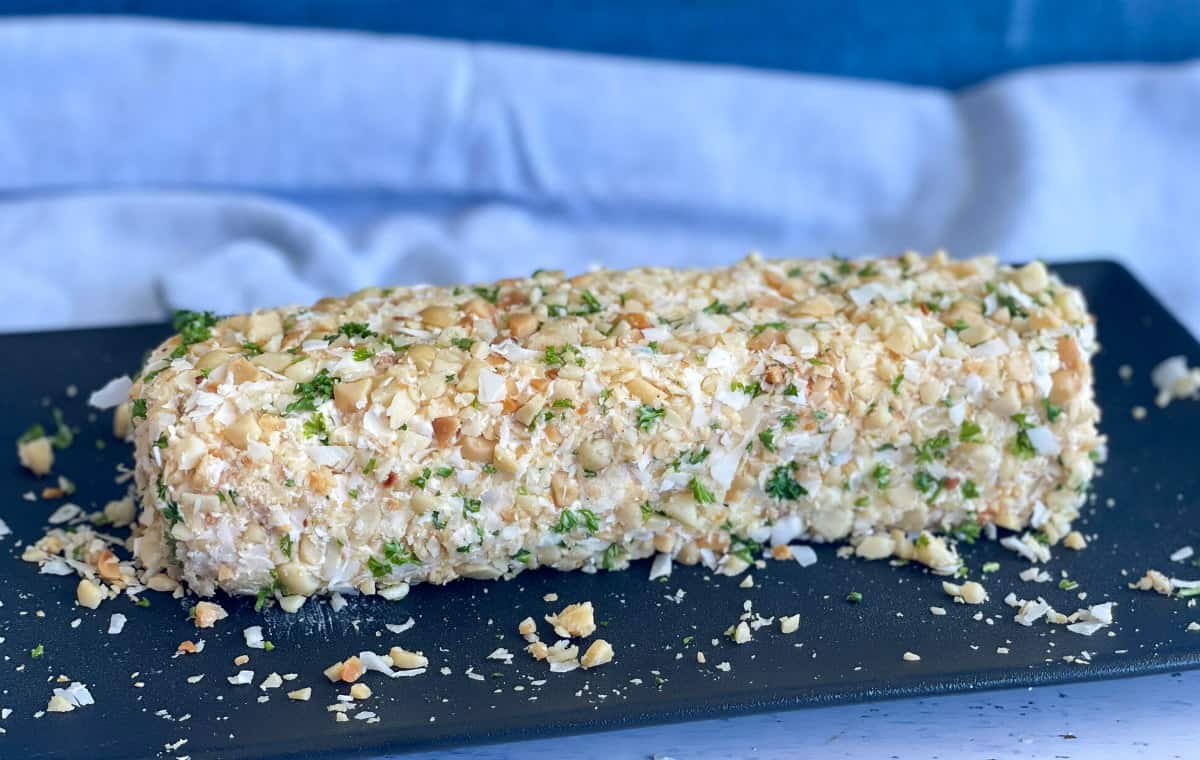 Then I pop it on some plastic wrap, giving it a final shape before I pop it in the refrigerator for a few hour at least to set. The flavours will infuse over the coming days.
So far I have these Cheese delights for you to try also for your next cheese platter
So onto my recipe for Pineapple Macadamia & Coconut Cheese Log
I hope you love this recipe! Be sure to let me know in the comments below when you make it and what variation I should make next.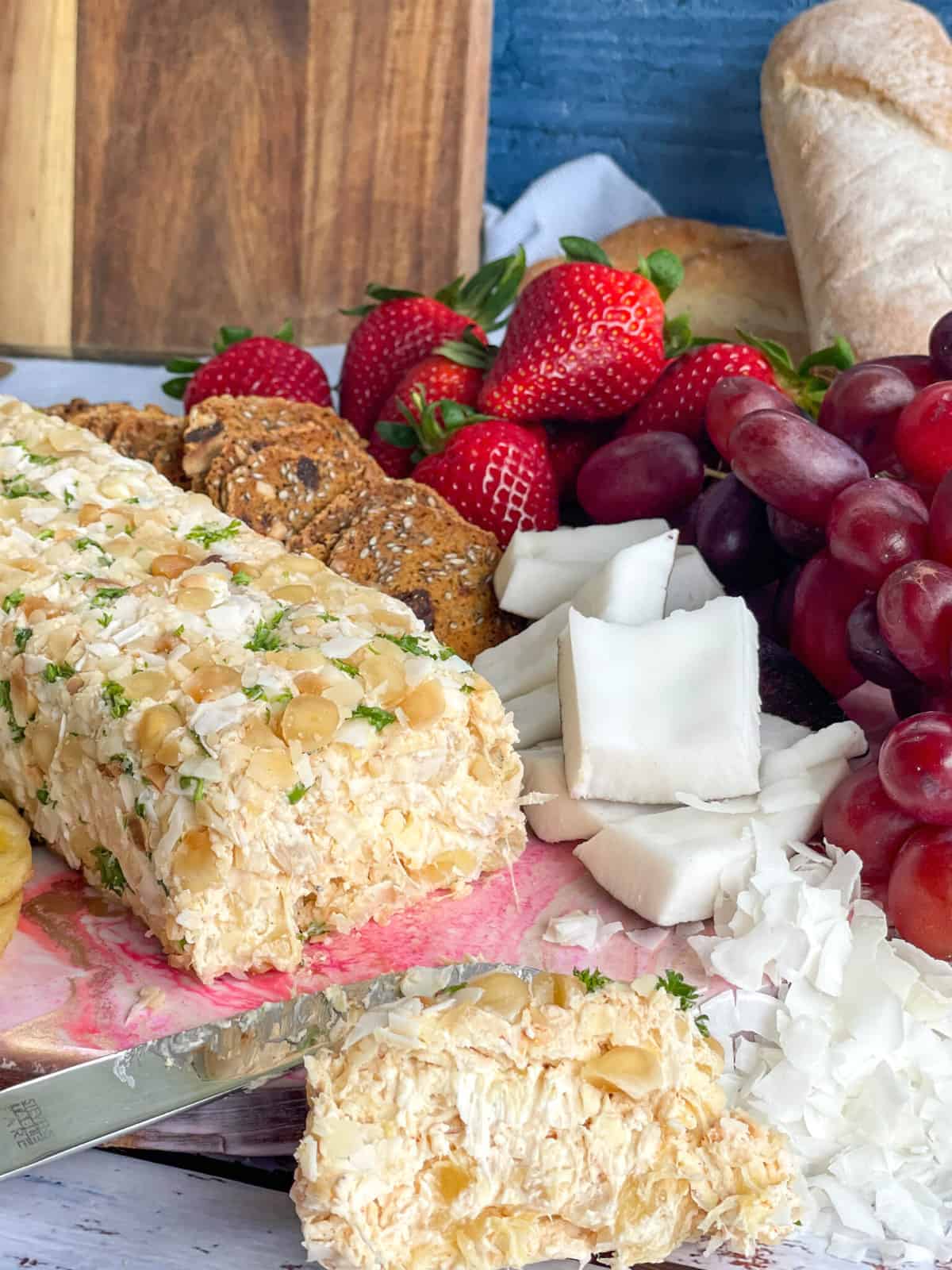 Thank you so much for stopping by to check out this recipe. If you are not already please do follow me on Facebook and Instagram for more delicious ideas.
Happy Baking!
Anna
PIN IT! PINTEREST