A delicious Gluten Free Orange & Almond Cake with a lovely orange syrup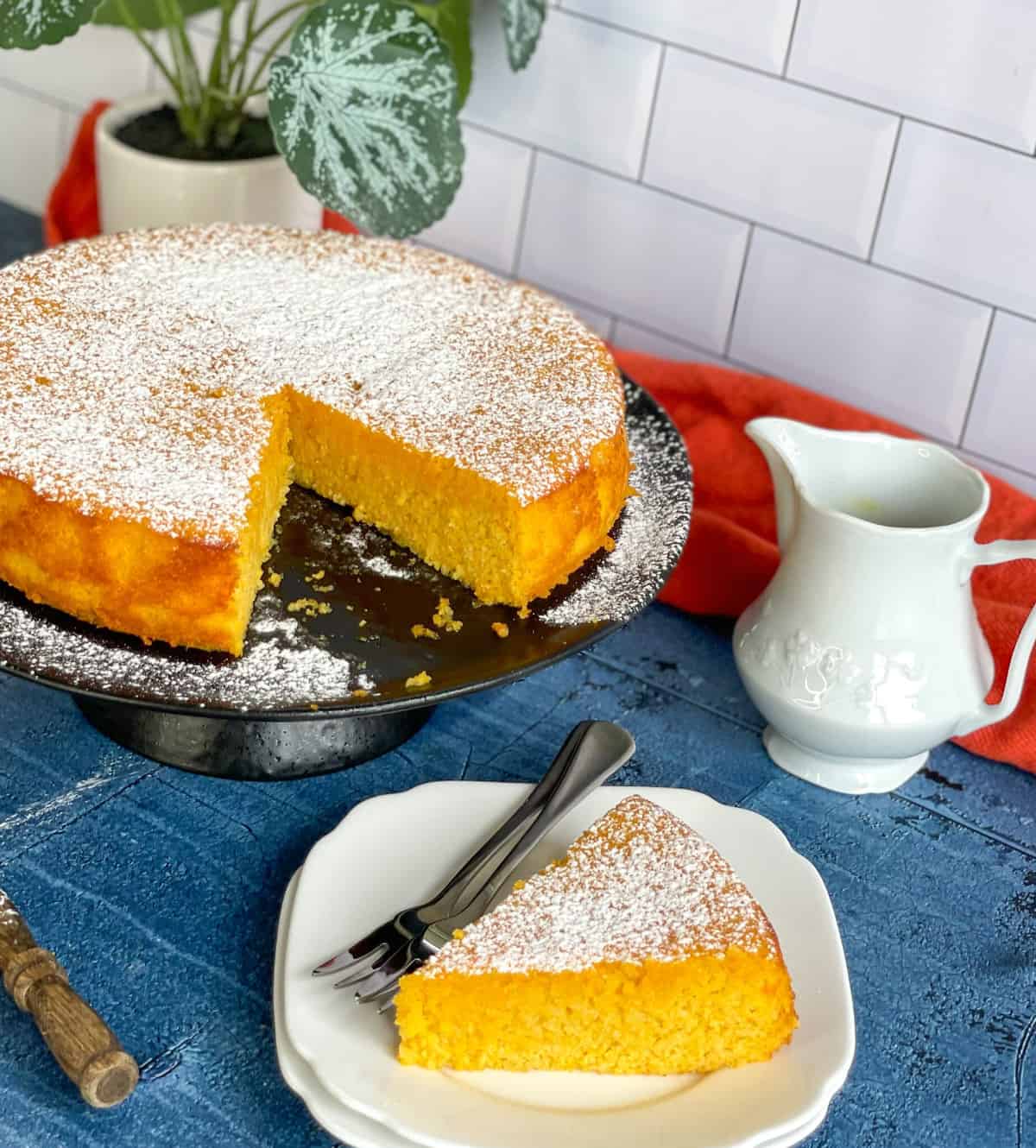 The ingredients in this recipe have been kindly supplied by Countdown Supermarkets as Brand Ambassador, all opinions are my own
I love all things citrus and this cake is absolutely stunning. The texture and flavour is really something unique. This classic combo is not an original recipe, but it is hugely popular for a reason!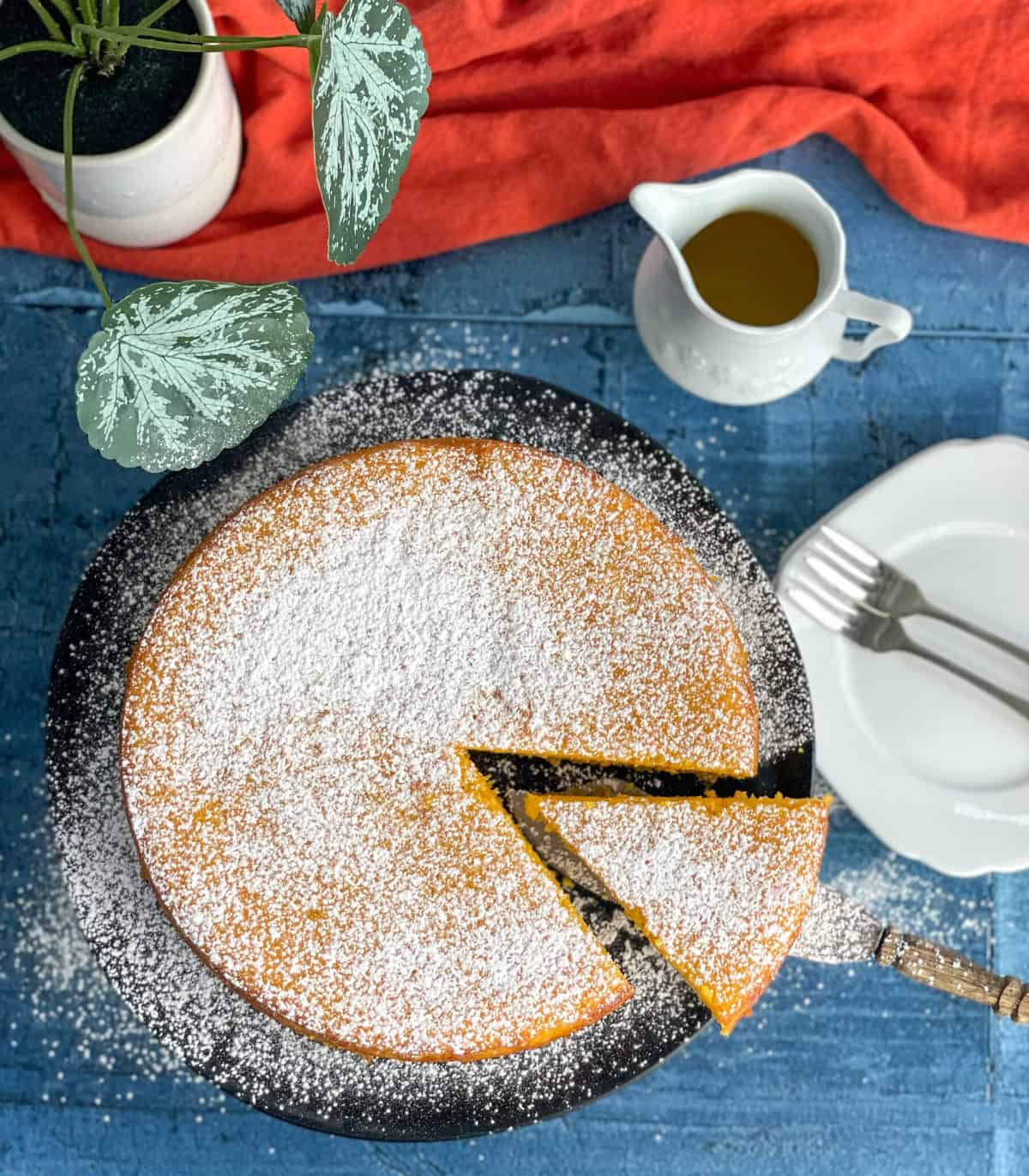 I am often asked for Gluten Free recipes, and while I am not an expert I love to find and share recipes that are truly gluten free and not simply swapping out the flour for GF flour.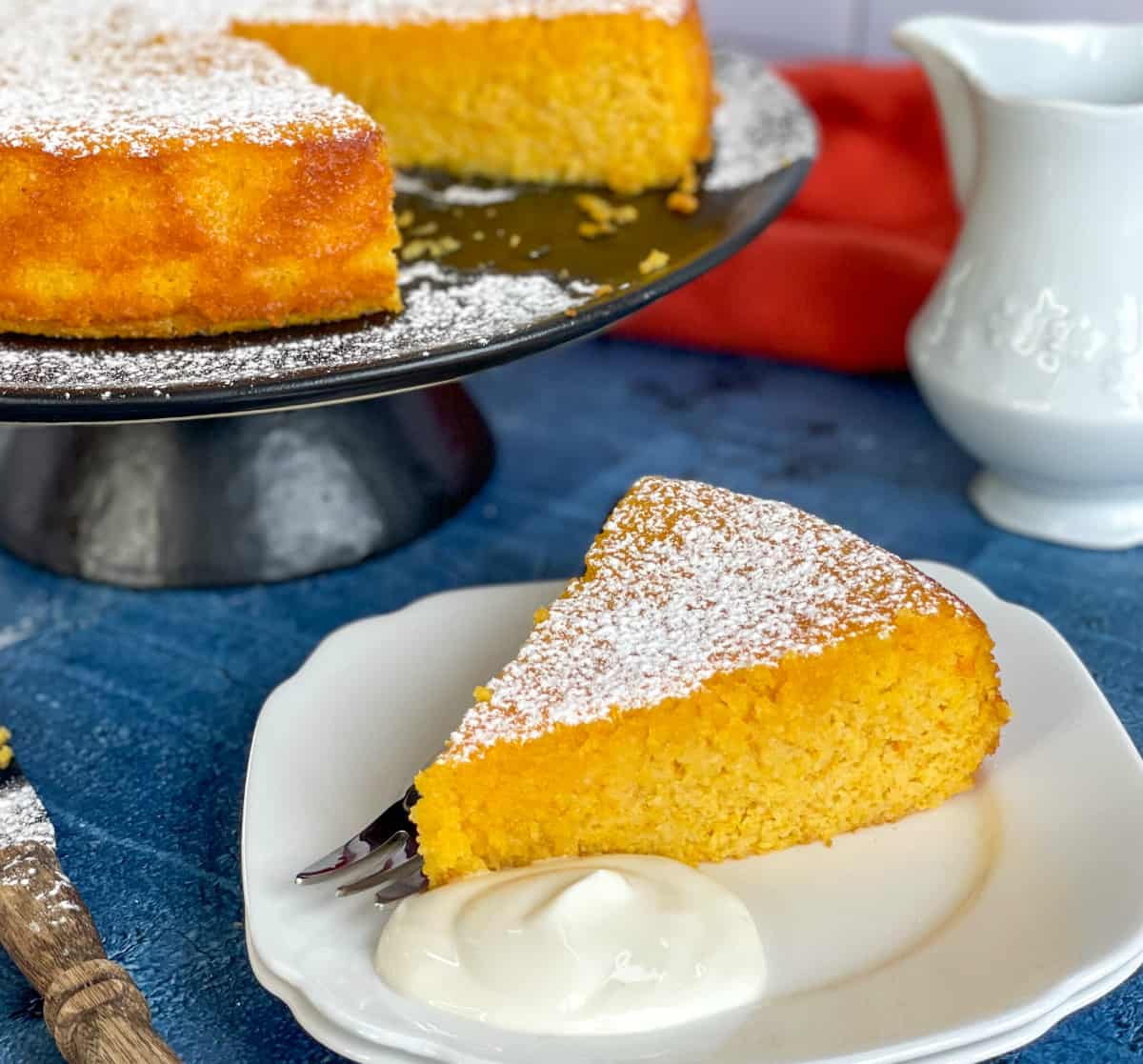 As long as you source gluten free baking powder and almond meal then this can be a truly special recipe for all! Using two whole oranges, boiled to remove any bitterness it is a fun recipe to make.
I have made a lovely thick orange glaze to absorb into the cake for extra moisture. It really isn't compulsory but it does add a lovely little something extra.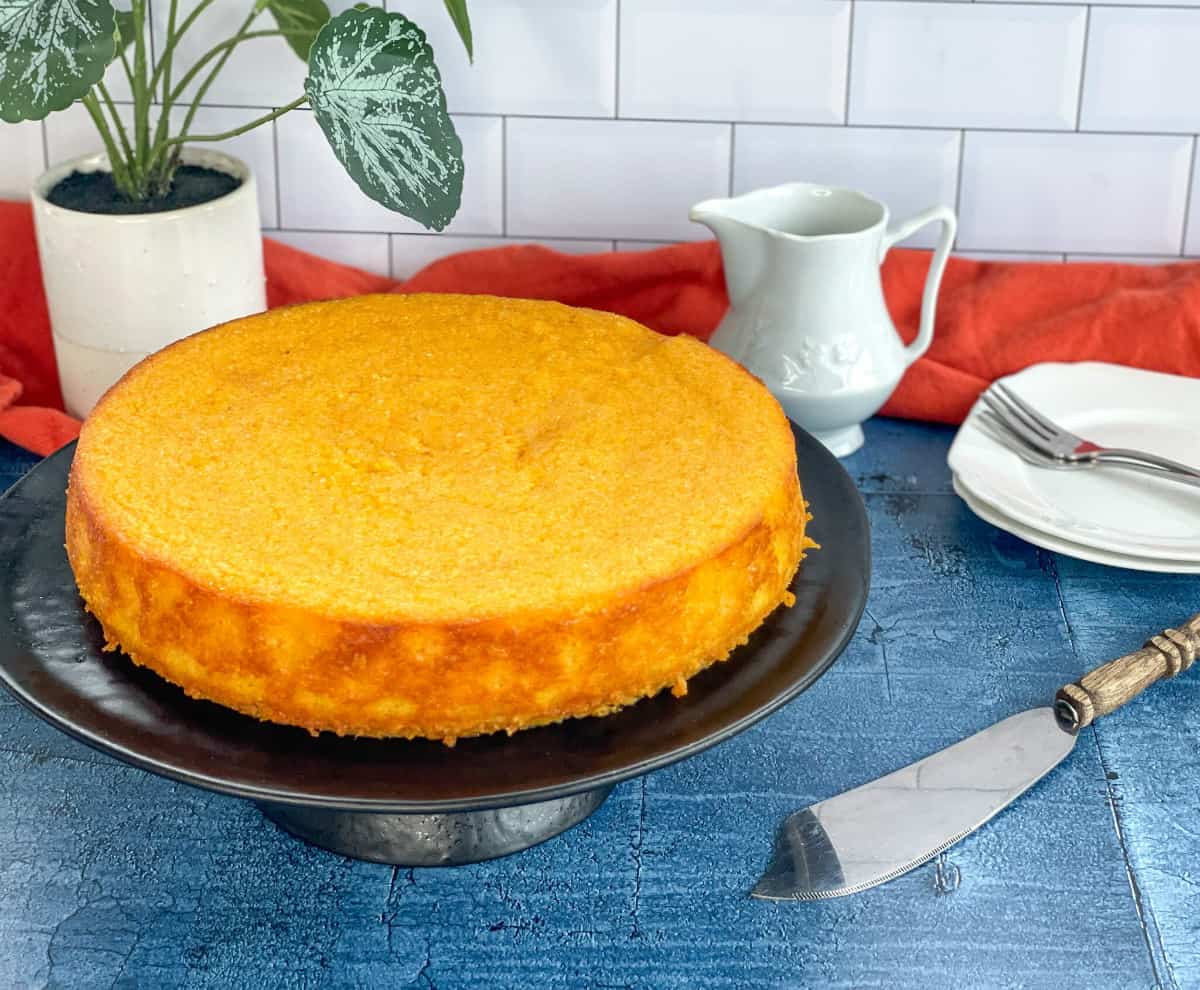 This is such a moist flavourful cake, all it requires is a dusting of icing sugar, lovely served with some yoghurt or cream or on its own. Also it only requires a few ingredients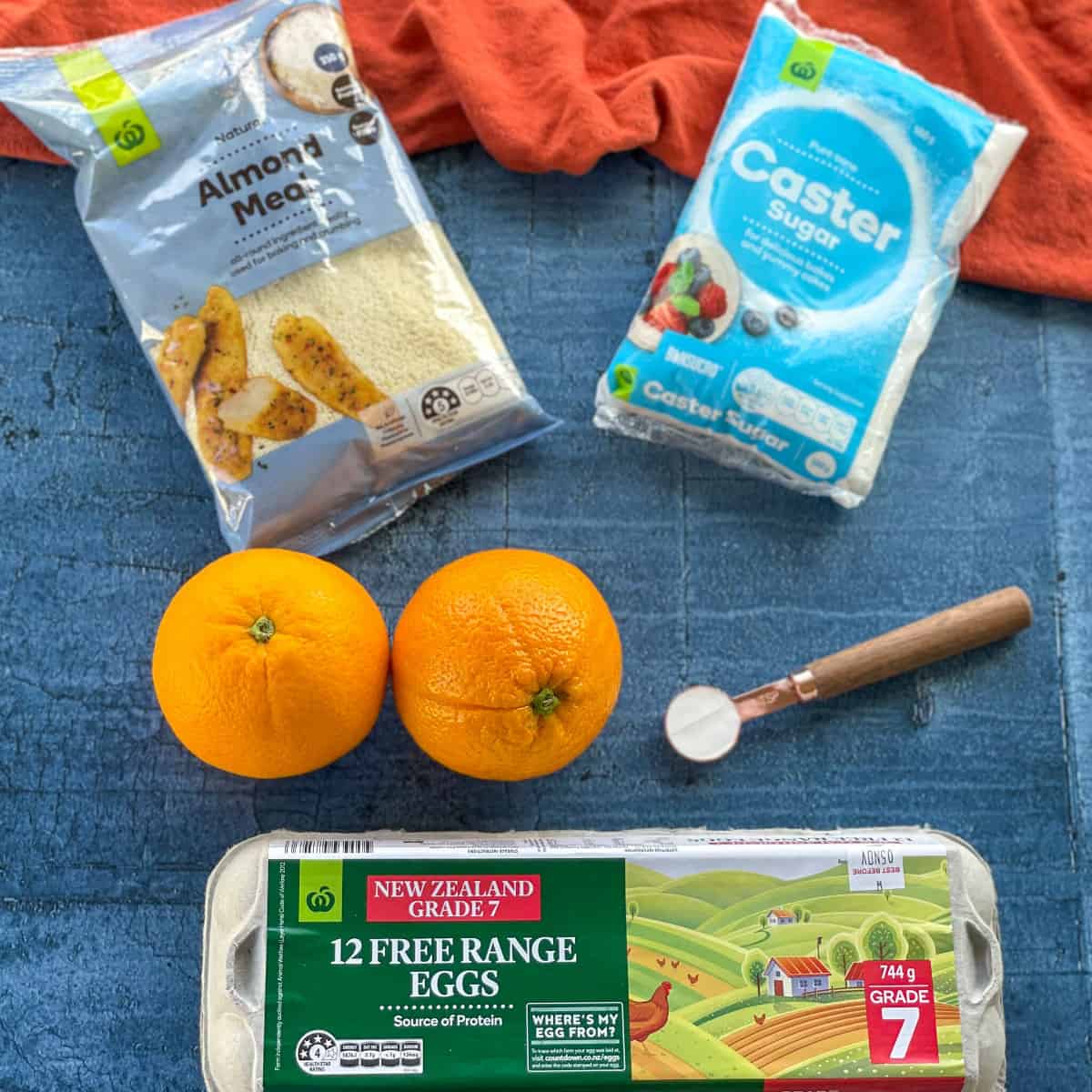 You will need
Oranges

Almond Meal

Baking Powder

Eggs

Caster Sugar
If you are making a syrup this is simply
Water

Sugar

Butter

Fresh Orange Juice
There is a bit of time involved in preparing this cake, this is due to the boiling method with the oranges. The first step is to boil two whole oranges for an hour, this is to soften the oranges and remove any lingering bitterness in the skins.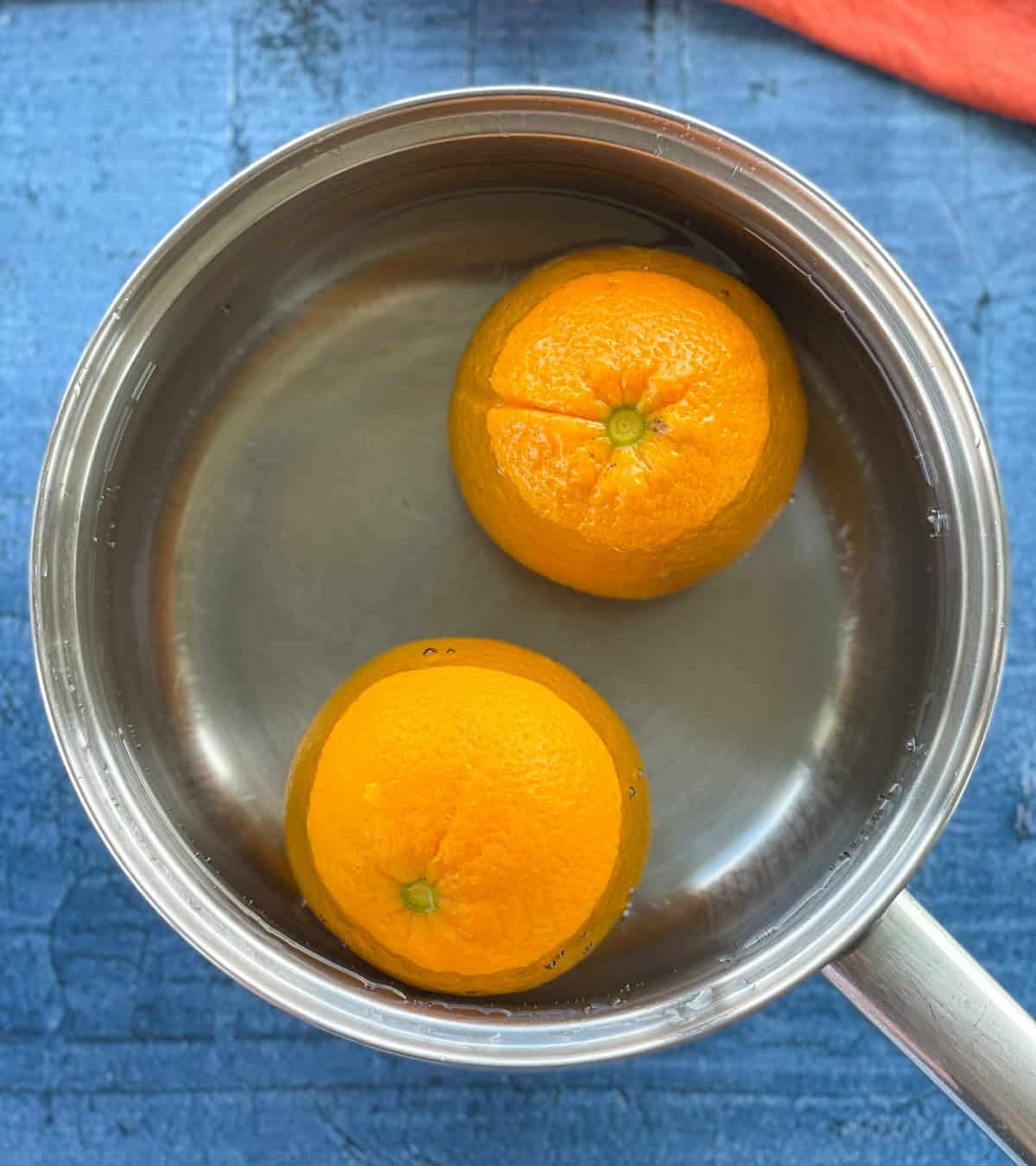 You may know I have a Magical Orange Cake that does not boil the oranges and it is so so good! No bitterness at all, but it is quite a different method.
To boil the oranges you pop them covered in a saucepan and set to a boil. You will need to keep an eye on the pot and top up the water as it reduces. I like to keep the kettle boiled so that I am putting in hot water each time.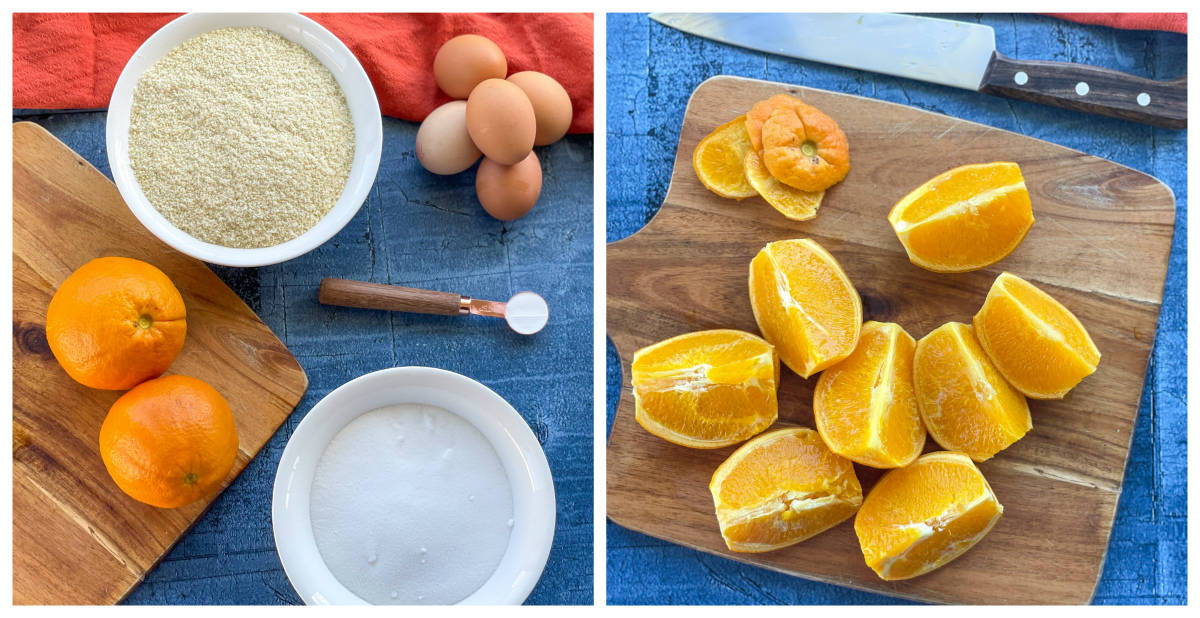 Once the oranges are boiled, drain and rinse them and set aside until they are cool enough to handle. Then slice off the hard ends, cut into quarters and remove any thick white core or pips.
Then next step is to blitz the oranges in a food processor or blender until it forms a pulp. Some like to keep a few little larger pieces, I prefer it to be quite smooth.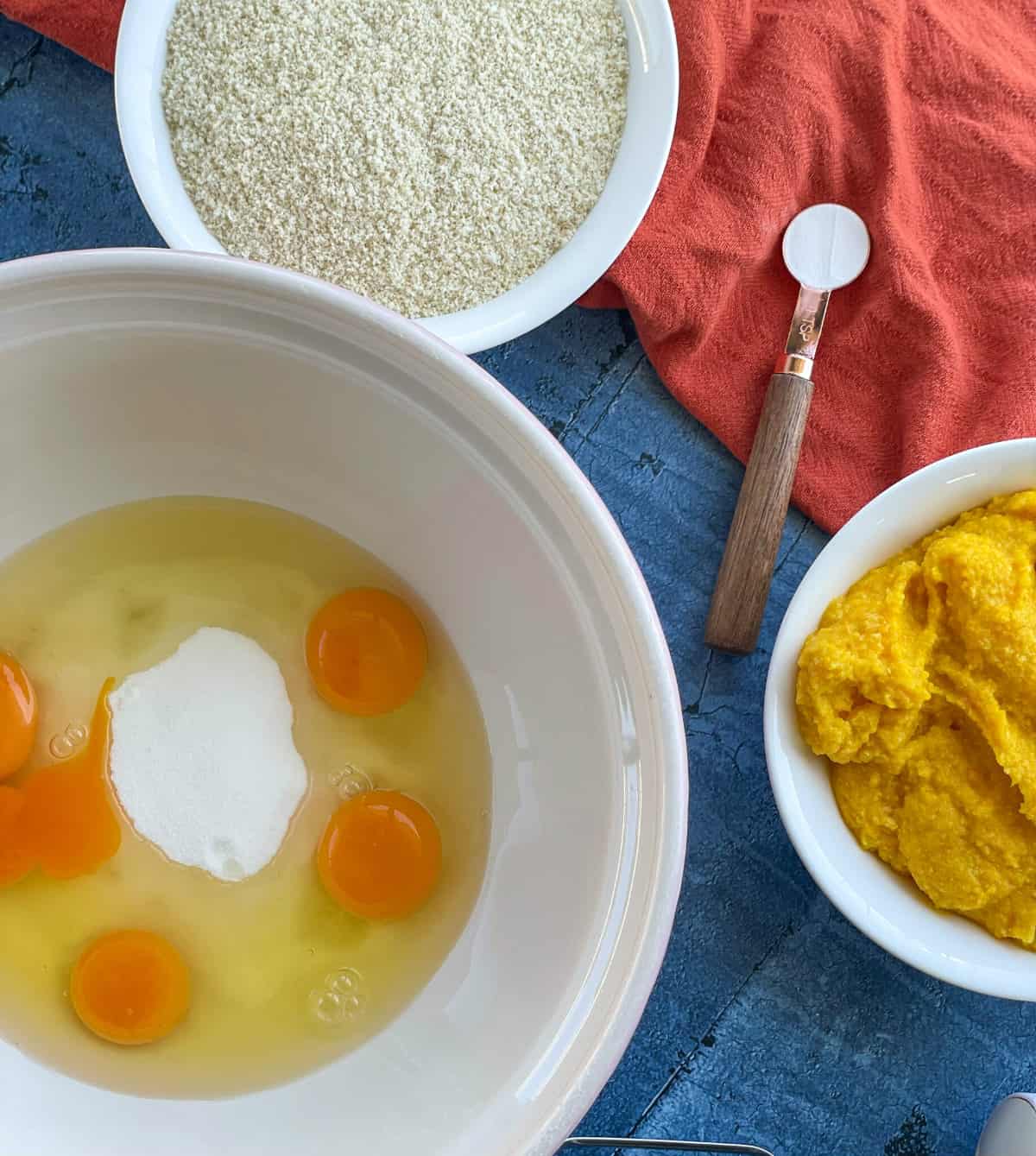 Then with a food mixer or hand held electric beaters whip together the eggs and caster sugar until they are pale, creamy and thickened. This can take at least 5 minutes or more.
Once you are happy with the consistency of the eggs and sugar, mix the baking powder thoroughly into the almond meal then pour into the egg and sugar mixture, along with the pulped oranges.

Gently fold this through until no lumps remain. Then pour into a prepared cake tin. I like to use a springform tin as since this is such a soft and moist cake you need to think ahead to getting it out of the tin!
I line both the base and the sides of the tin with baking paper. It is a sticky cake so this helps it not to stick. Bake the cake for around an hour until a skewer comes out clean.

In the last step before the cake comes out of the oven is to prepare the syrup if using. This is lovely and simple but you want to keep an eye on it. In a saucepan add the water, sugar and orange juice and butter and boil until it thickens and coats the back of the spoon.
Pour this syrup over the cake as soon as you remove it from the oven. It will slowly absorb, then you need to allow the entire cake in the tin to cool completely before removing.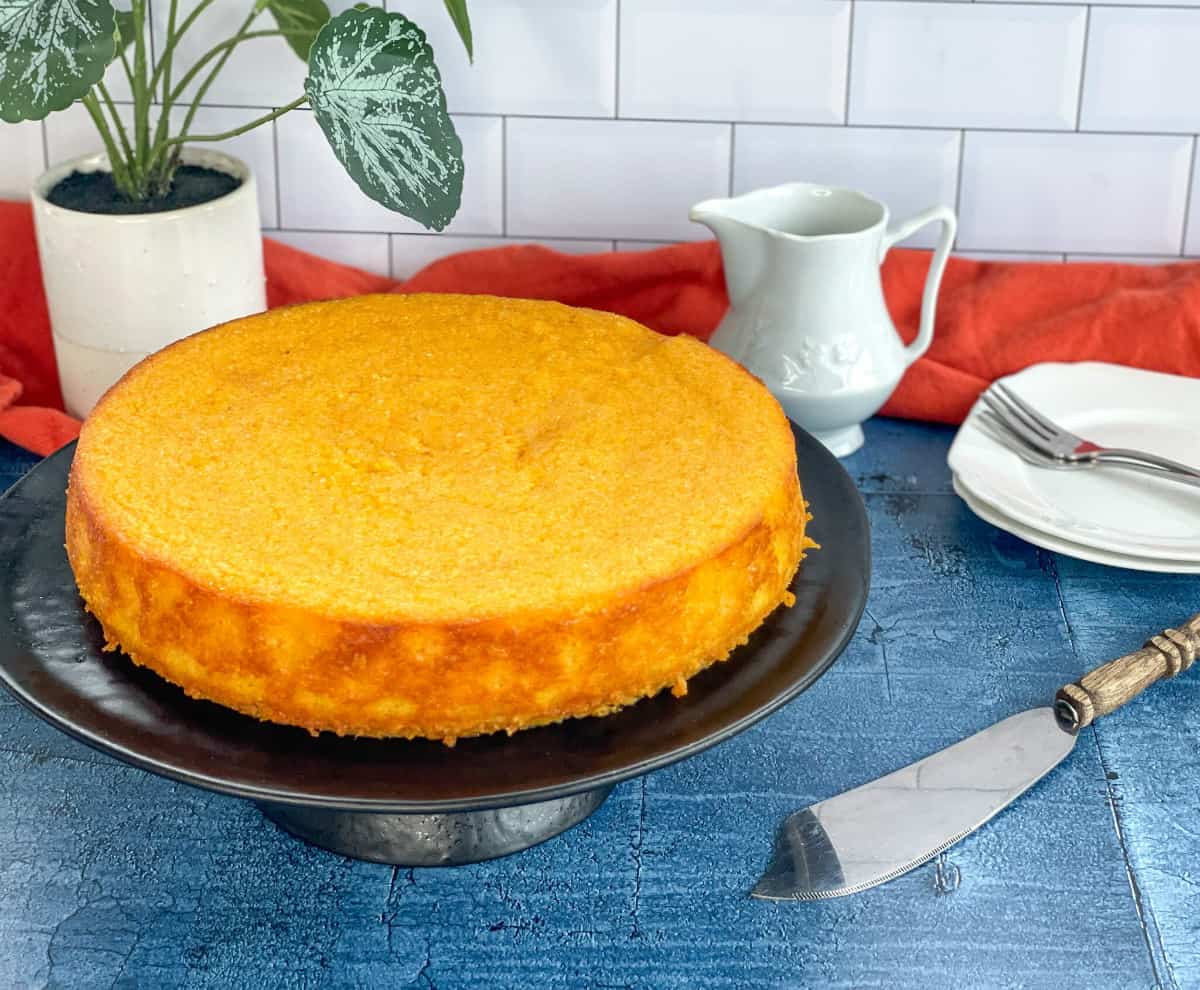 This can take overnight or several hours to completely cool, or you can pop in the fridge if you need to speed up the process. I like to dust with icing sugar to serve, but it will absorb after a while due to how moist the top is.
You can keep the remaining syrup to pour over the slices of cake as you serve them. I hope you love this recipe, well worth the effort for something so special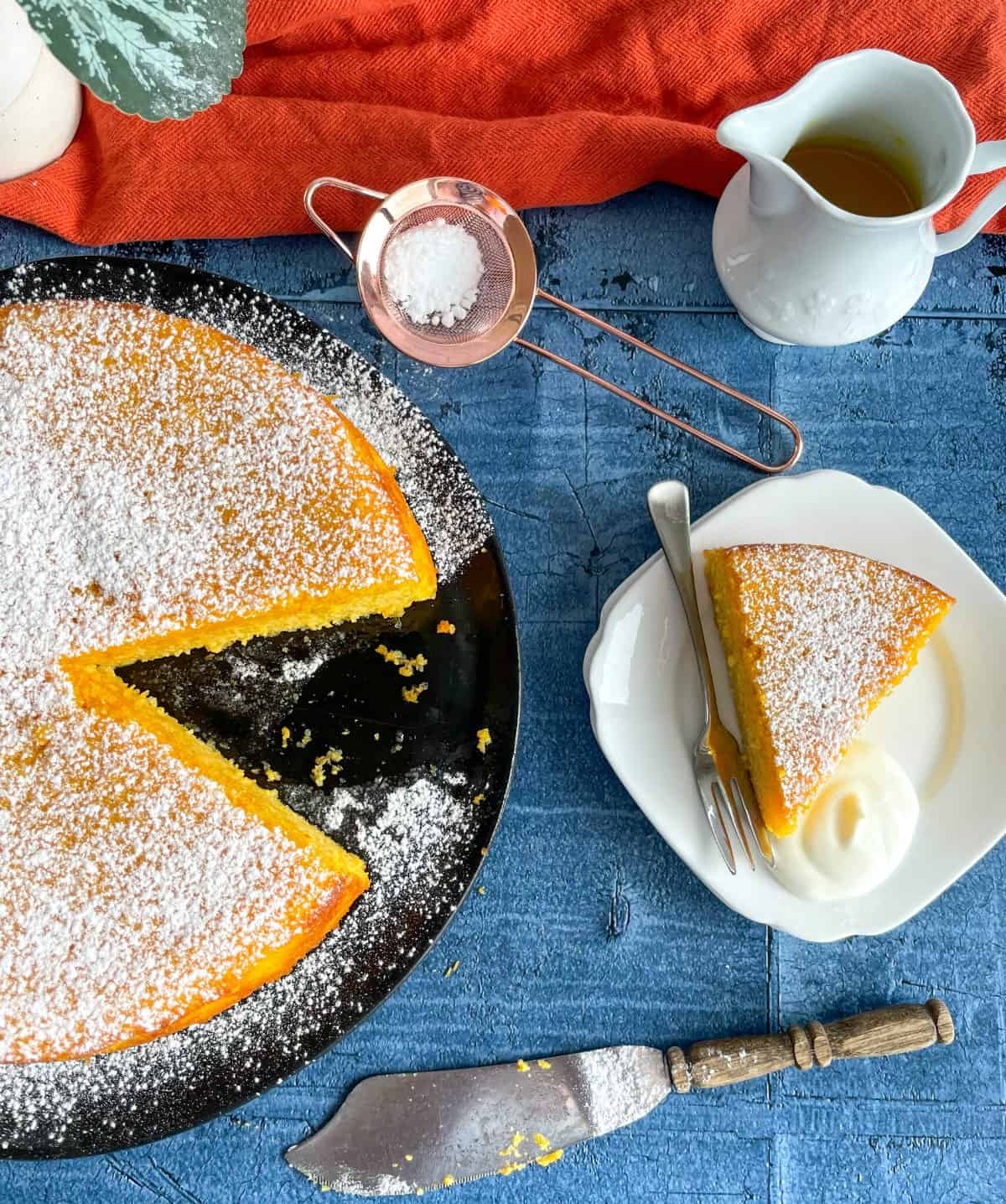 Here is my version of Orange & Almond Syrup Cake
I hope you love that recipe as much as I do! Please let me know what you think in the comments below.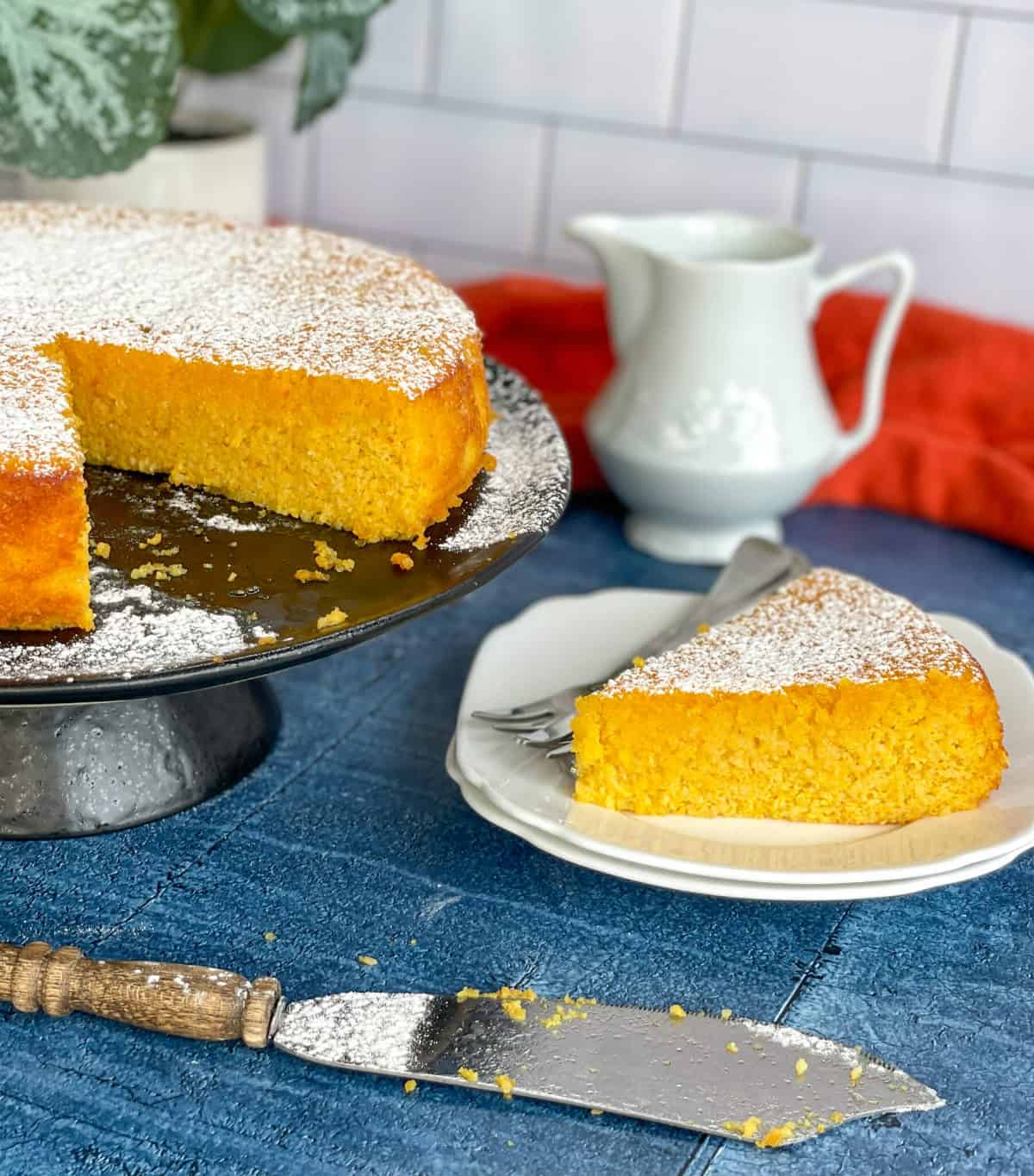 Thank you so much for stopping by to check out my latest recipes on my blog. If you are not already, be sure to follow me on Facebook or Instagram for more deliciousness, and you can register your email in the subscription box below to receive all my recipes as I publish them.
Happy Cooking!
Anna
Pin It! Pinterest