Magical Orange Cake, the magic I think is in how very very simple it is! Just five ingredients including an entire orange, it takes just minutes to prepare and is absolutely delicious.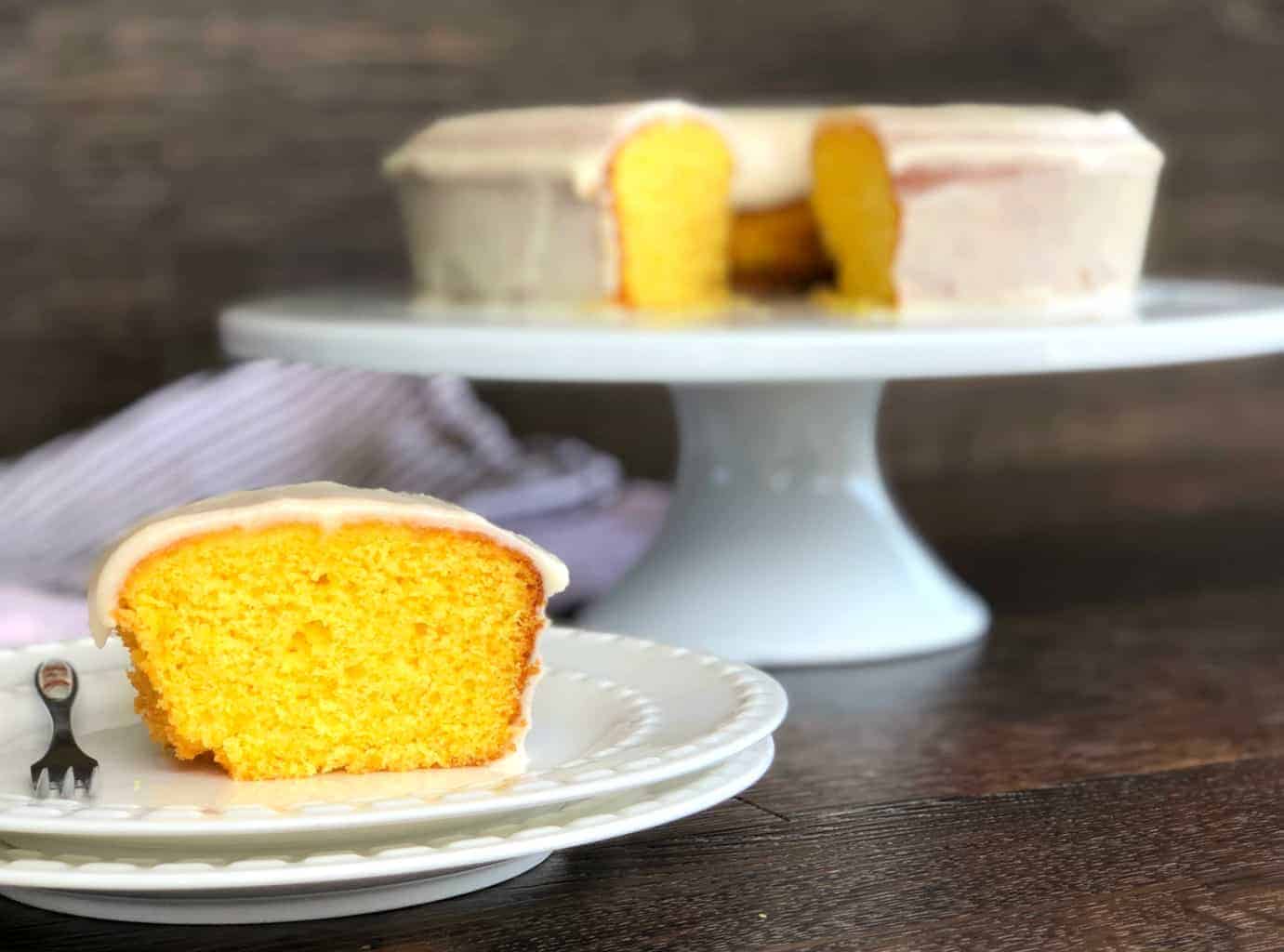 I found this recipe many years ago on a recipe message board, I have since seen it in so many places all over the internet so I am not sure who to attribute this to. But I can say that it is sensational. No fussy techniques but you will require a food processor as it is all made in that.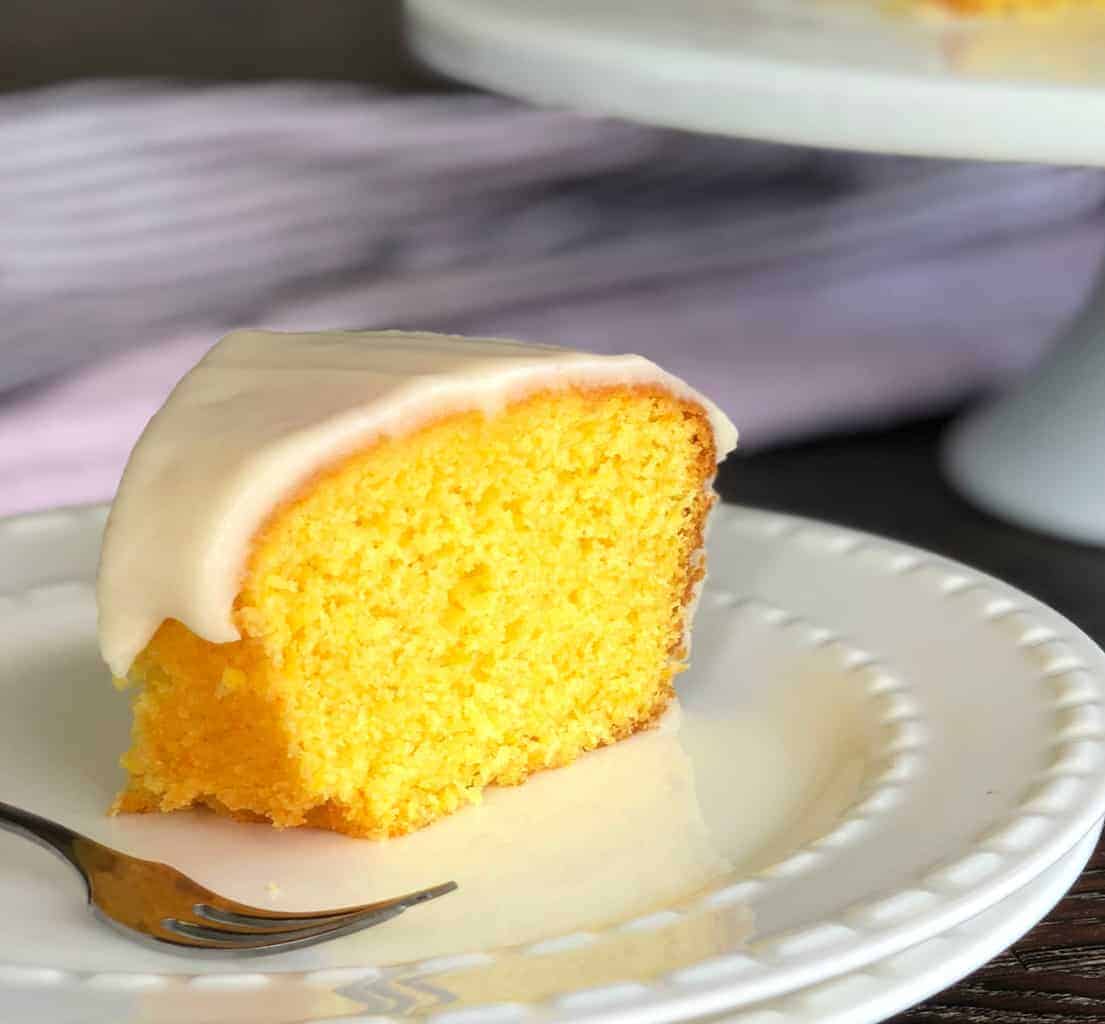 As I have mentioned, this cake uses a whole orange, the ENTIRE thing! This is not a typo. I often have people query this or say we I didn't want to do that so I used just the skin or just the insides. That is fine, but you need to TRUST me, this cake is absolutely divine made this way. I tend to cut off the green stalky bit and occasional I will slice off a thick end piece. But otherwise follow each step in this recipe and you will have a truly special cake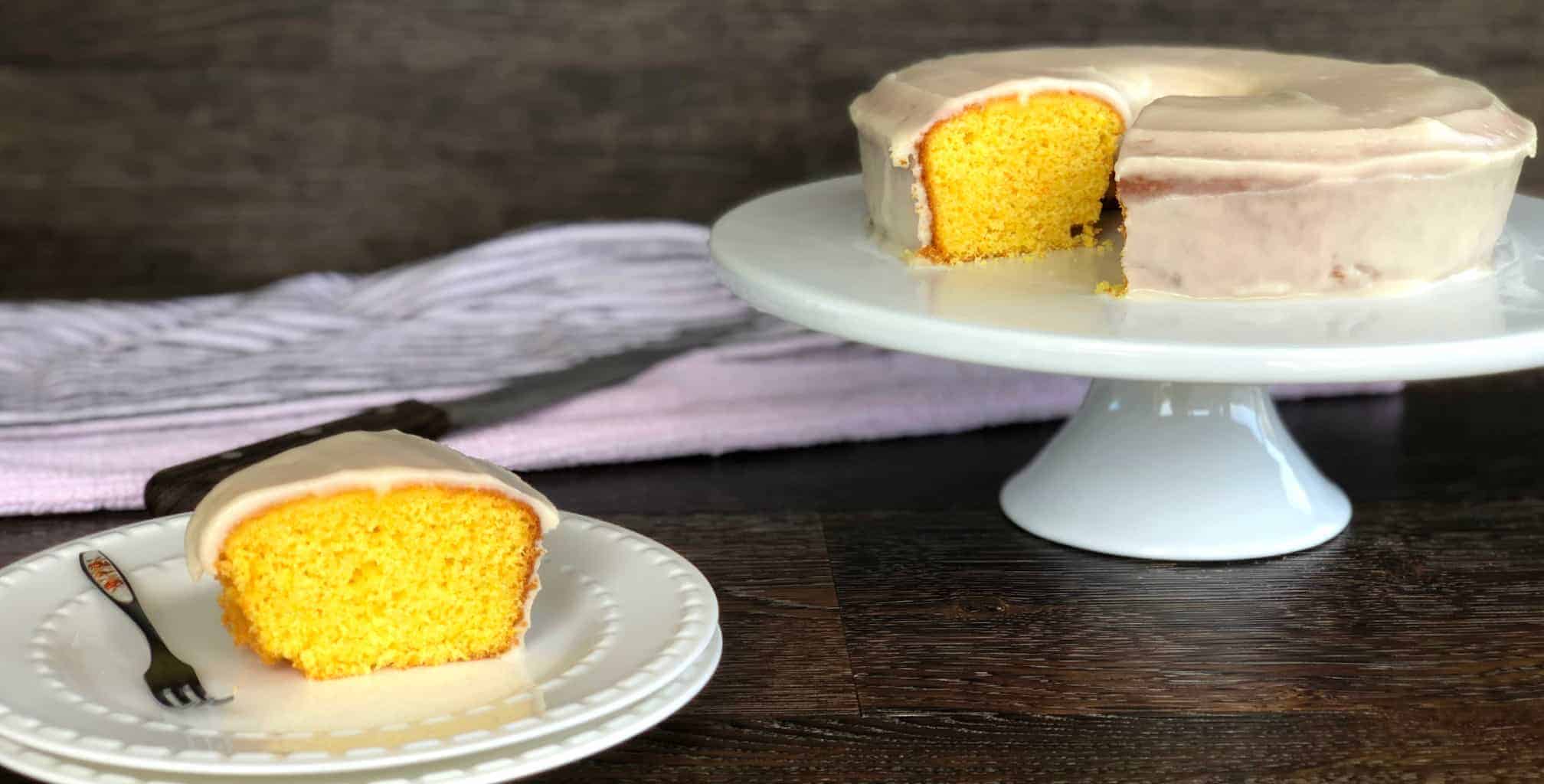 In addition to an orange, there are only four other ingredients, so a 5 minute cake with 5 ingredients sound like my idea of fun. Self raising flour, sugar, eggs and butter is all that goes into this one. The flavour is absolutely sensational, the smell even more so. This recipe also makes delicious little cupcakes so feel free to give that a try.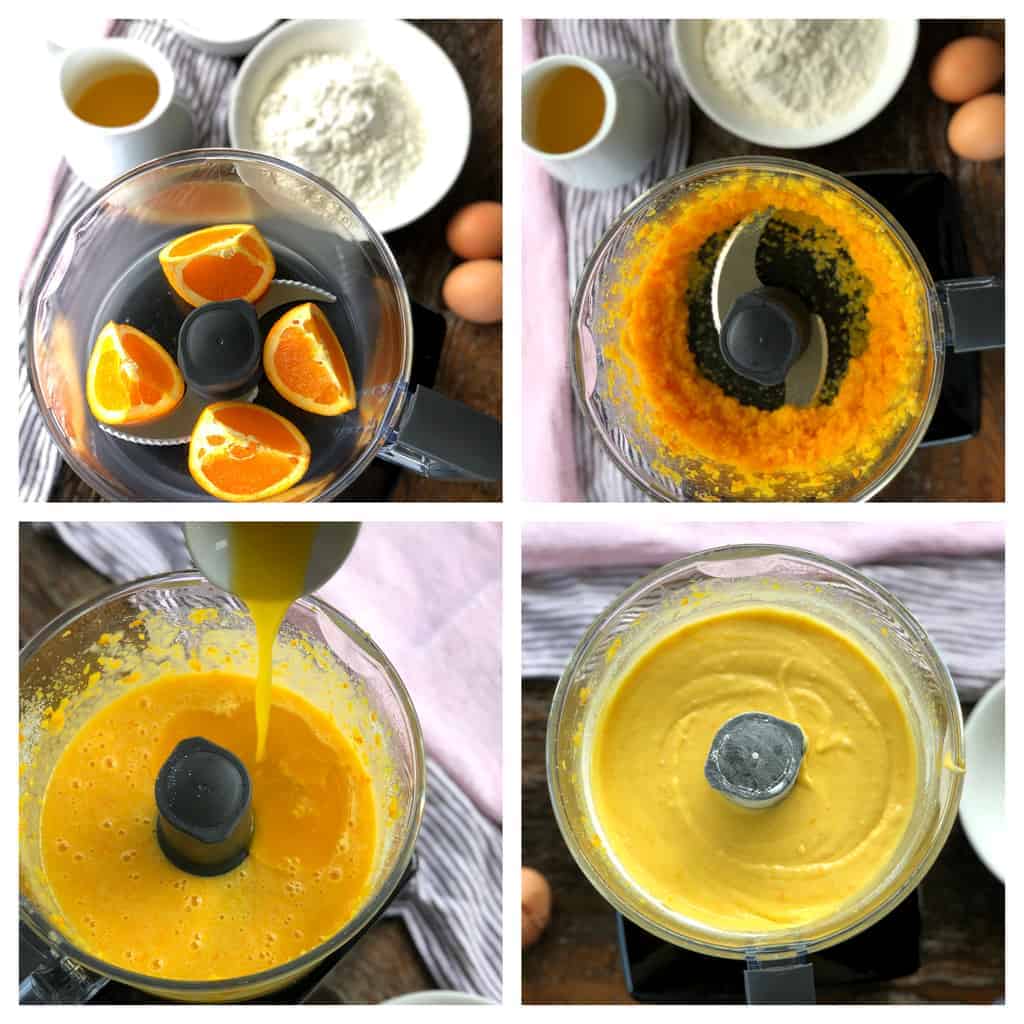 The method is so simple, you will need a food processor, but all you do is pulp the whole orange, then add the eggs and sugar, the butter and finally the self raising flour. Only takes a few minutes, takes longer to heat the oven! I like to make mine in a ring tin, it is not a huge cake, but you can make it in a loaf tin or a small baking pan, approx 20-23cm.
I have also created a lemon version of this, and it is absolutely delicious also, you want to ensure you use good quality tasty lemons and remove the pips. But it is well worth a try also if you are a lemon fan, you can find the recipe for Magical Lemon Cake here
Like this Magical Orange Cake I love orange recipes, I now have so many on the blog, I am sure there are many more I will make over the years, let me know in the comments below what are some of your favourites. Simply click the titles below to see what I have shared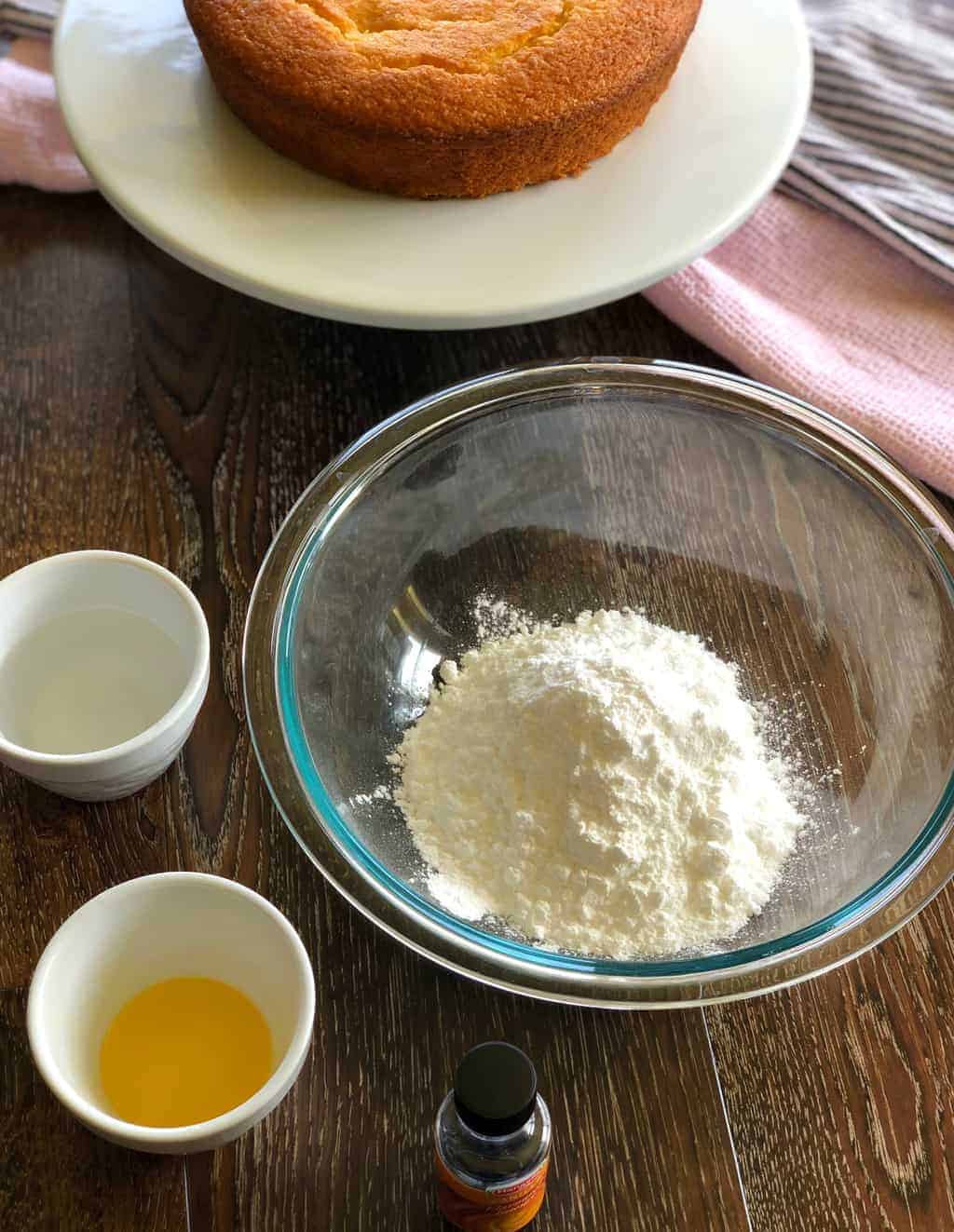 Today I have chosen to ice this cake with my basic vanilla icing. I love the simple sweetness in contrast to the bright orange flavours of the cake. You can of course use any icing you choose, or add zest or orange juice to make it even more of a citrus explosion. But I really like this simple way. Those ingredients are also so simple, icing sugar, melted butter, vanilla and water.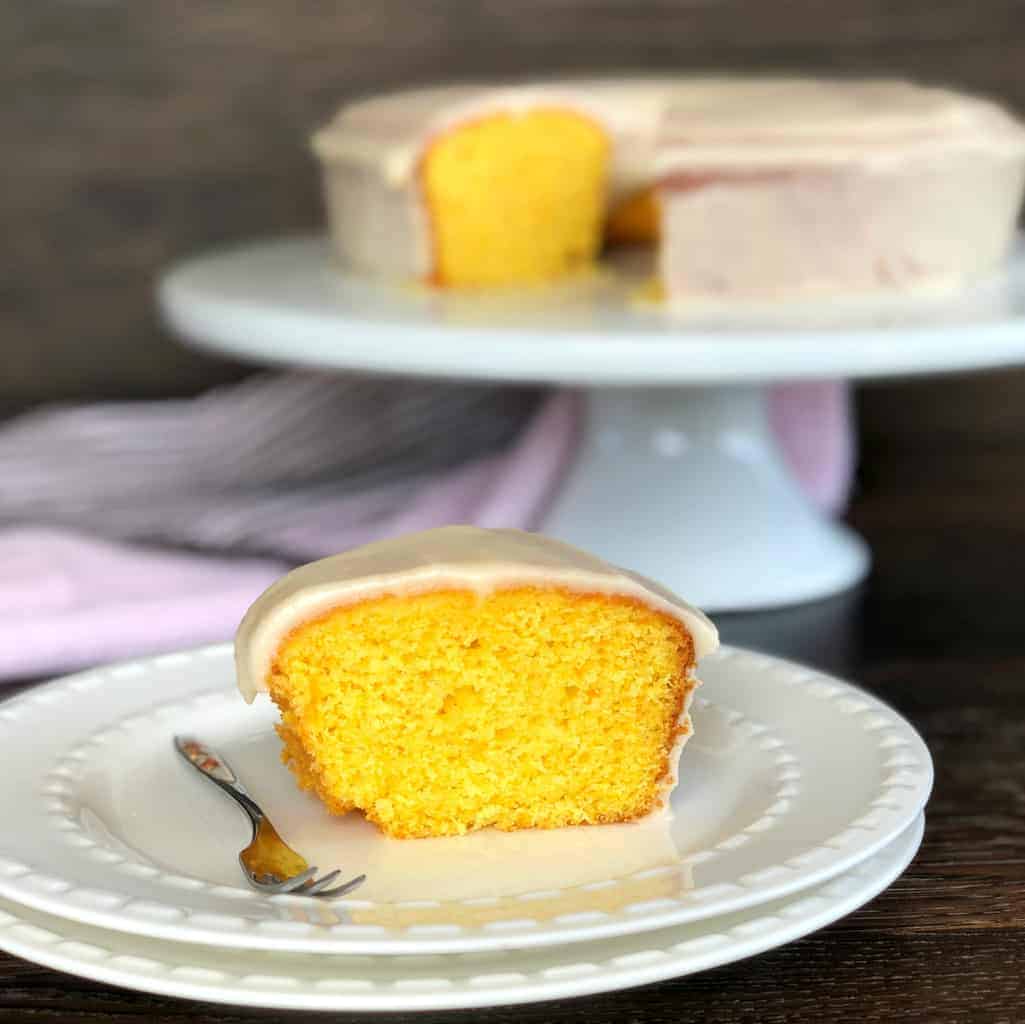 And now onto the recipe, I think you will absolutely adore this one, whether you ice it, leave it plain or serve with a simple orange syrup it is a total winner.
It is as easy as that, I hope you enjoy this recipe for Magical Orange cake. Such a lovely recipe, it smells as good as it looks. This one is sure to be popular wherever you take it.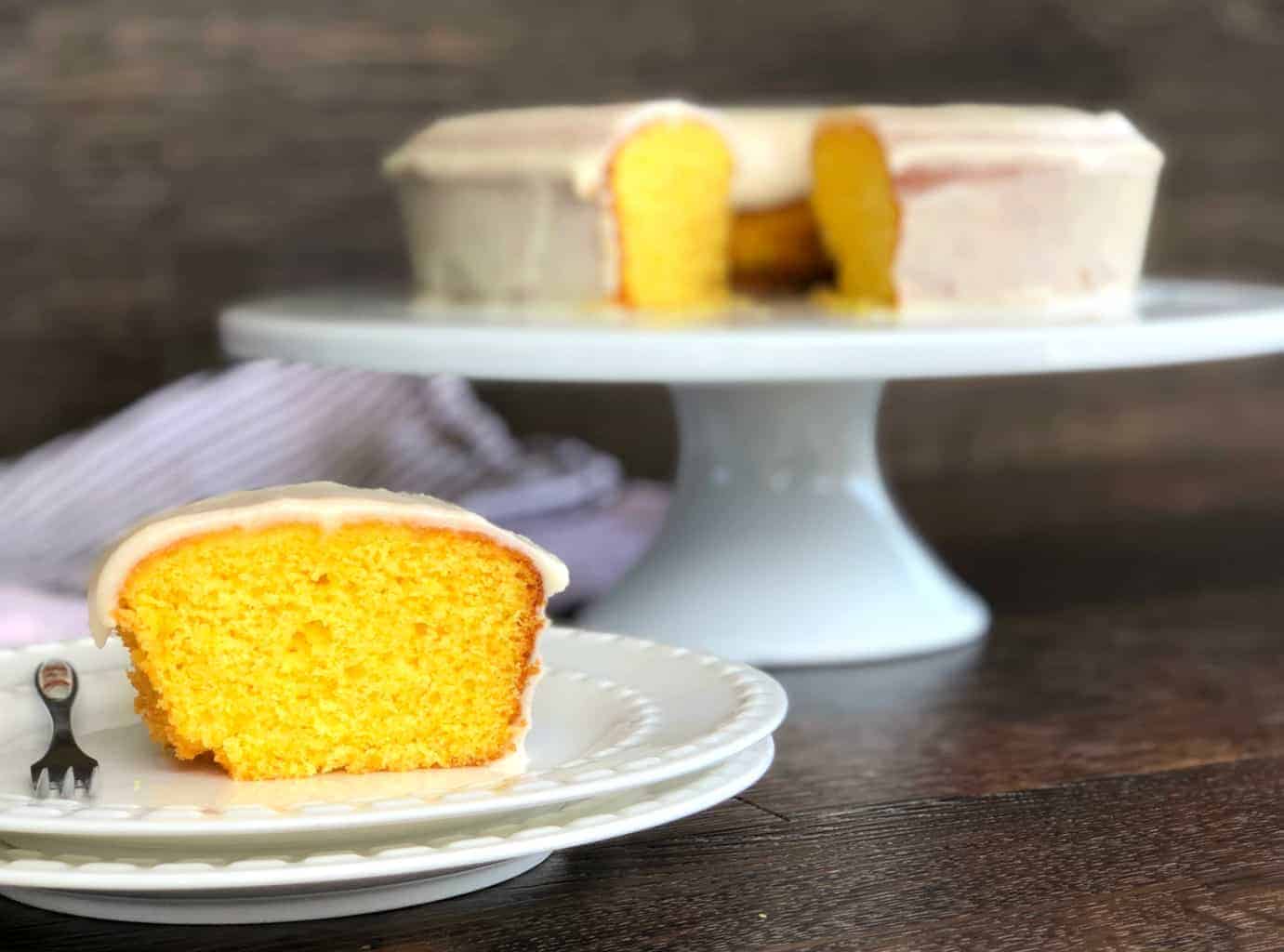 Thank you so much for stopping by to check out this recipe. Please also follow me on Facebook or Instagram and you can be one of the first to receive my new recipes by subscribing via email in the link below. Your comments are always warmly welcomed and recipe suggestions too!
Happy Baking!
Anna
Pinterest – Pin Me!