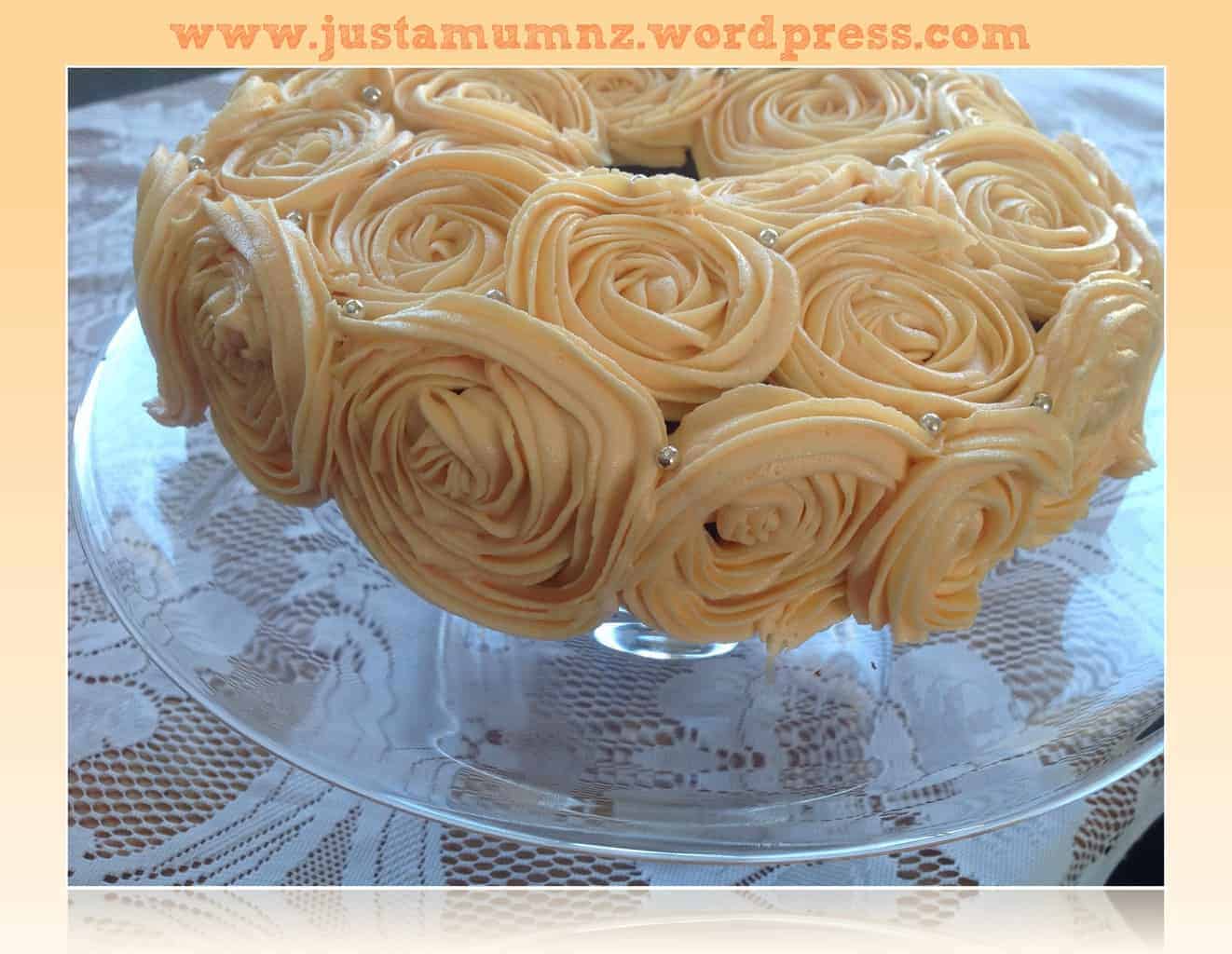 This cake is super easy – made all in the food processor in under 5 minutes! Basically chuck it all in – blend and bake! Guess that is what makes it magical – a yummy moist cake with a gorgeous citrus flavour. I found it on a recipe message board but have since seen it in several other places online, it is a versatile and delicious cake!


Ingredients

1 whole orange – washed & pulped, skin and all! (I remove the green stalk bit)
125g melted butter
1 Cup sugar
2 medium eggs
1 1/2 cups self raising flour
Method:
I quarter and pulp the orange first in the food processor, then pop in the butter, sugar, eggs & self raising flour and mix until just combined.
Pour into a lined or greased cake tin and bake for approx. 30-40 minutes at 180C (355F), testing with a skewer and once skewer comes out clean you are done, or cake bounces back at the touch!
I often make this as a base for my cupcakes, it is a lovely sweet treat with an easy vanilla icing, or you could easily make it as a loaf with an orange syrup glaze.
This cake is a little overcooked – don't do that, be better than me and don't get distracted! 😉
Easy Vanilla Icing
1 1/2 cups icing sugar
1/2 to 1 tsp vanilla essense
1 tsp melted butter
Add tiny amounts of water until you get the desired consistency – just add more icing sugar if you add to much water, spread on the cake or cupcakes once cooled.
I  have used my Buttercream Icing recipe for the photos on this page – recipe here http://justamumnz.wordpress.com/2014/02/28/buttercream-icing-recipe-step-by-step/
Thanks for taking the time to read this quick recipe – please feel free to like & share.
Follow me on Facebook to keep up to date with new recipes, fun kids activities and Mum musings. https://www.facebook.com/justamumnz or on twitter www.twitter.com/justamumnz
Enjoy 😀