The main source of inspiration for my recipes still comes from me opening my pantry and using what I have on hand, recently I was given a whole heap of dried cranberries so I decided to get recipe testing! The result was this delicious White Chocolate and Cranberry Loaf with a simple Citrus Glaze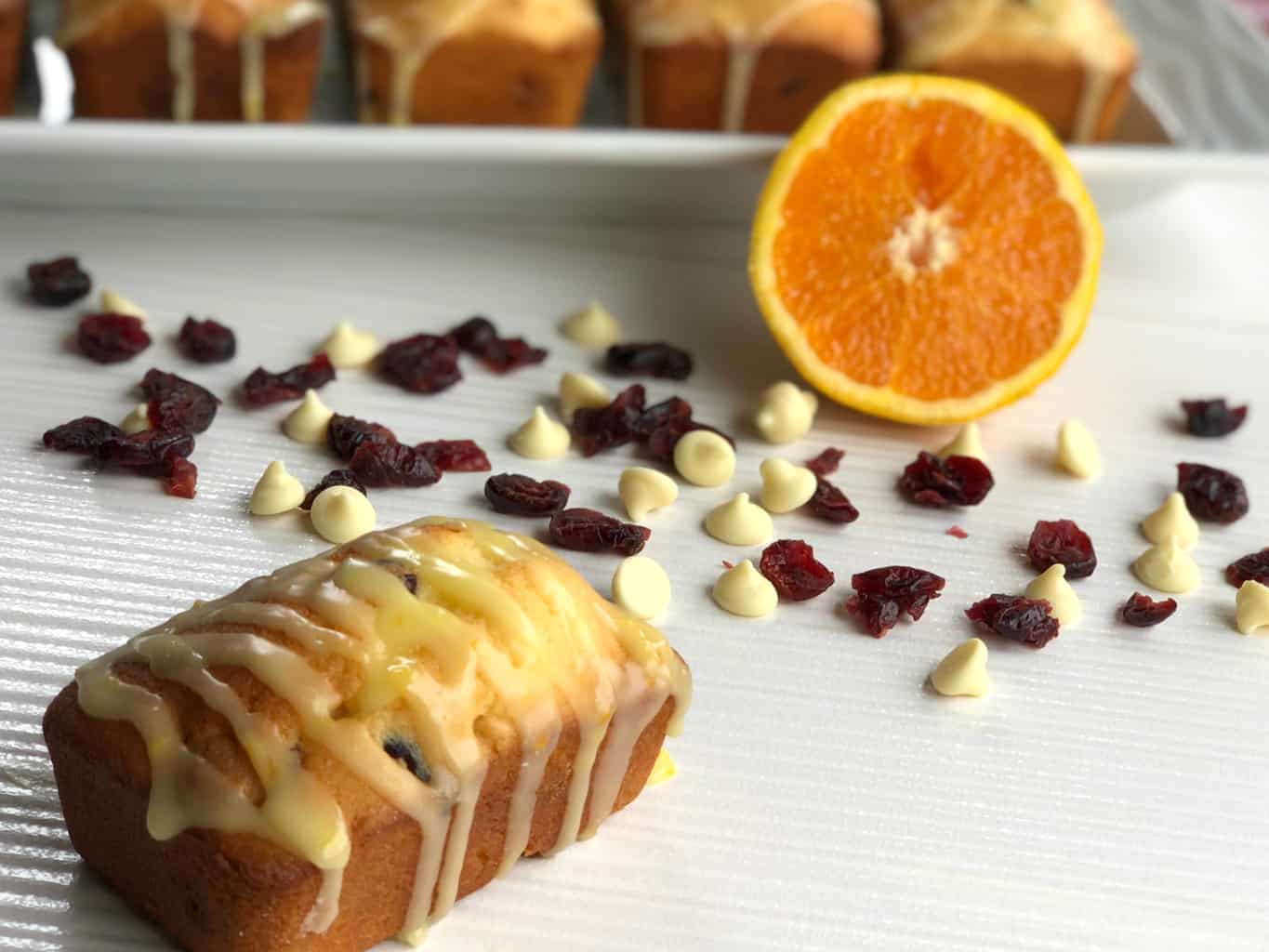 Dried cranberries are such a lovely ingredient to have on hand, I usually like to have them in salads as I think their sweetness works well but they are equally as delicious in baking.
This recipe was inspired both by the cranberries in the cupboard and sitting right on top of a stash of white chocolate, so I have adapted a few recipes to come up with a combination I hope you enjoy. I think the flavour combination is absolutely divine!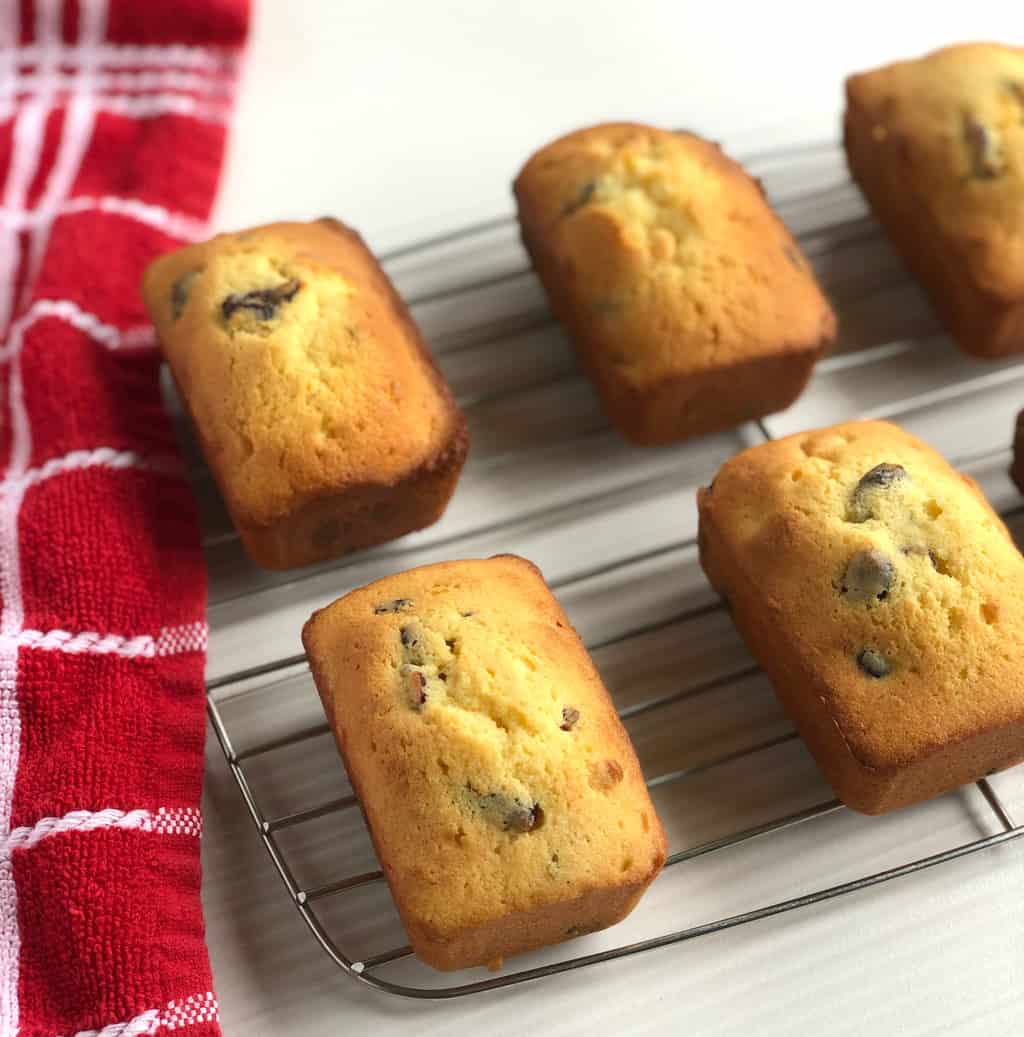 I love adding citrus flavours to my baking, so adding orange zest and juice to this one was a simple choice to make. I think it adds such a lovely contrast to the other flavours. I have also included the orange zest into the simple glaze on top which you don't really need but honestly it looks super pretty and makes the loaf taste even better! You want the consistency of the icing to be thick but runny, so just add a little orange juice at at time. Also you can replace the juice called for in the recipe with lemon too for a different flavour – less sweet but just as delicious!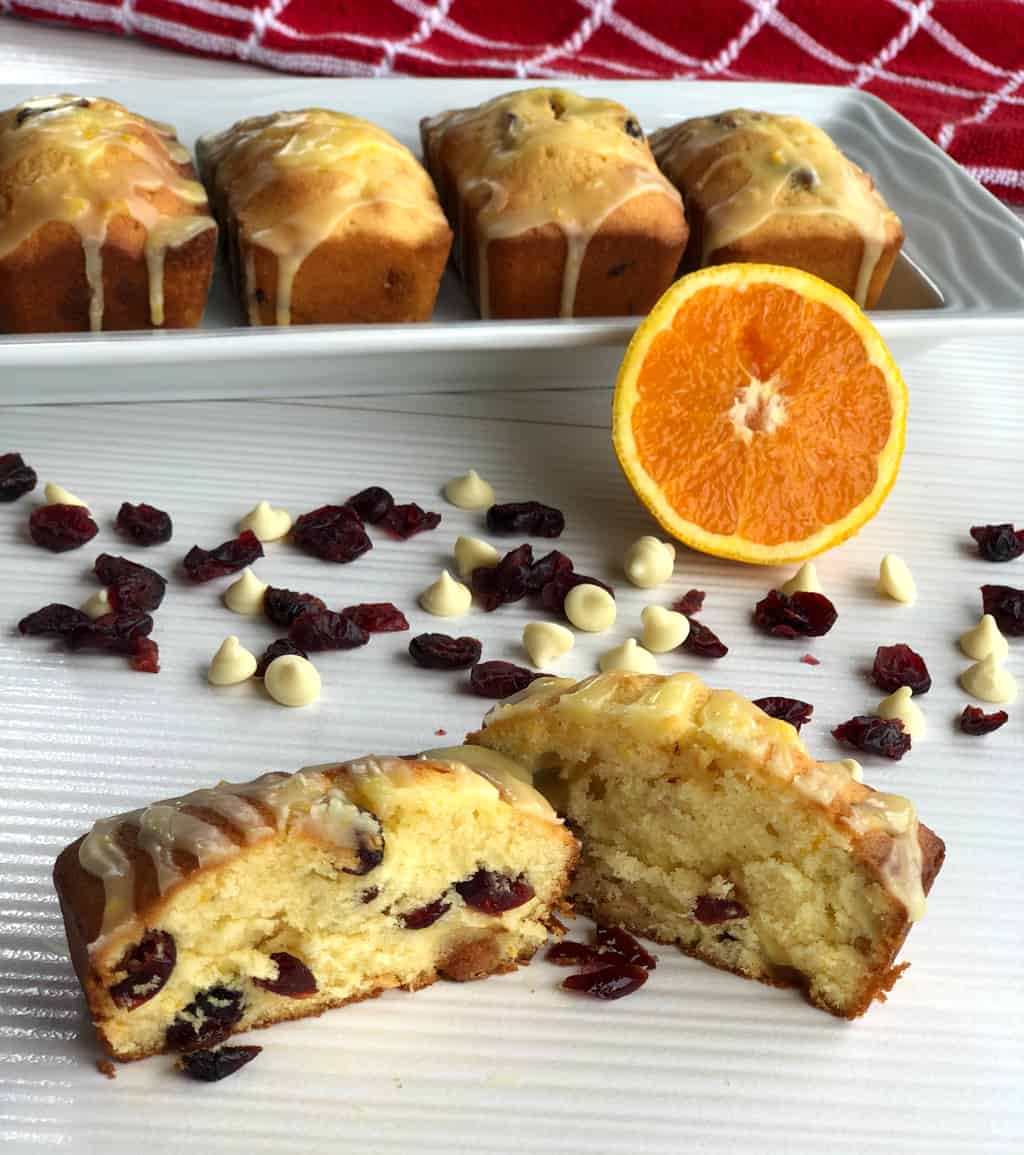 Loaves can be tricky to bake at times, often the edges can burn or the top does not rise, this can be due to so many factors, the oven temperatures alone from oven to oven can vary 20 degrees. Often the outside of our baking will cook first and it takes much longer for the dense inside to catch up. I tend to watch my baking quite carefully so feel free to check and test early to ensure you get a lovely even cooking.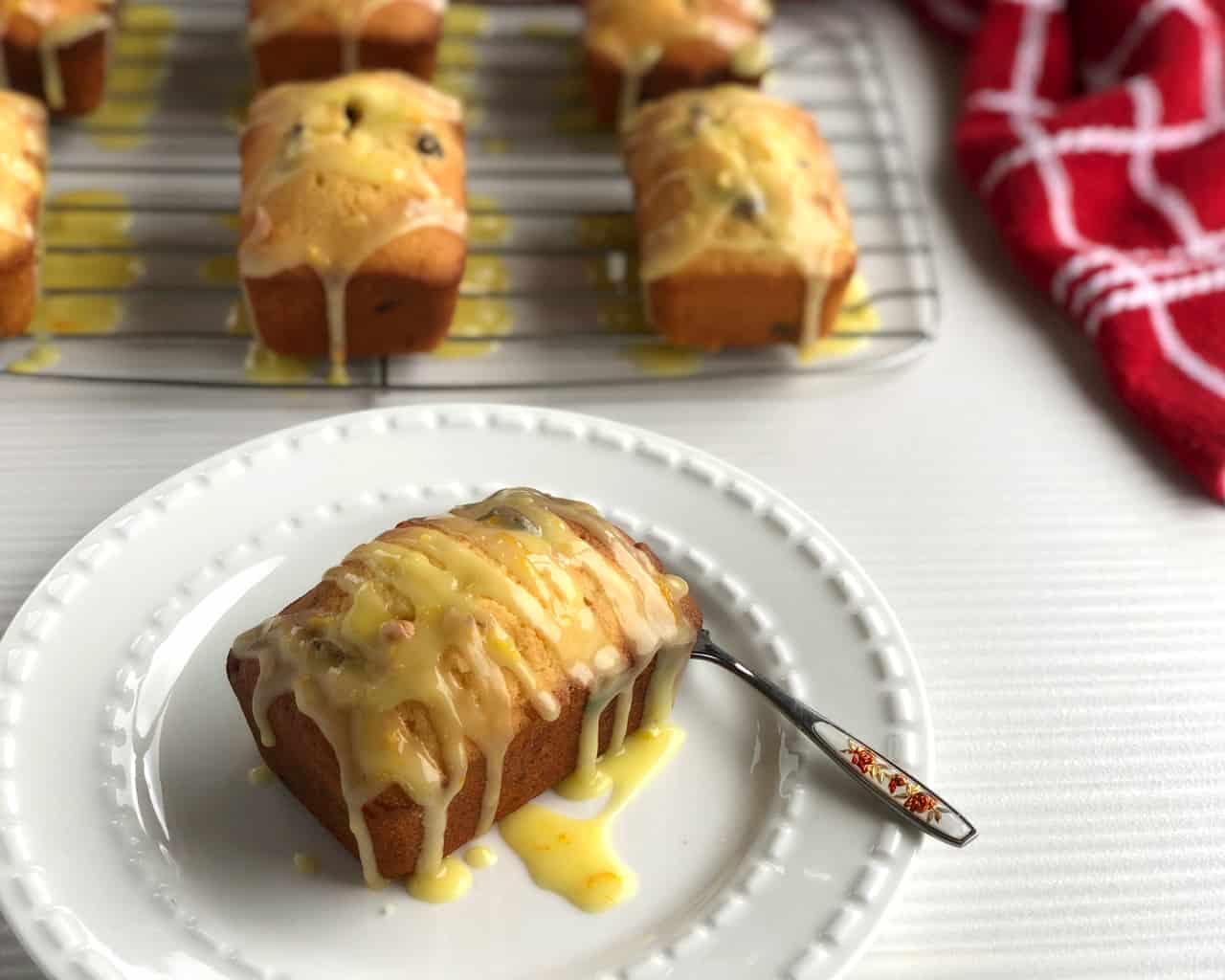 Today I used a mini loaf tin and I loved the results! This takes the cooking time down to 25 minutes, they are lovely and moist. If you are using a standard loaf tin it does make a good amount of batter, so use a good size loaf tin.
I will share a number of other cranberry recipes over the coming months as I work through my stash of cranberries, I would love to hear what you enjoy using them in? You can always reach out via email, Facebook or Instagram, I love to chat to all of you, knowing people are enjoying my recipes really is the best bit part of what I do!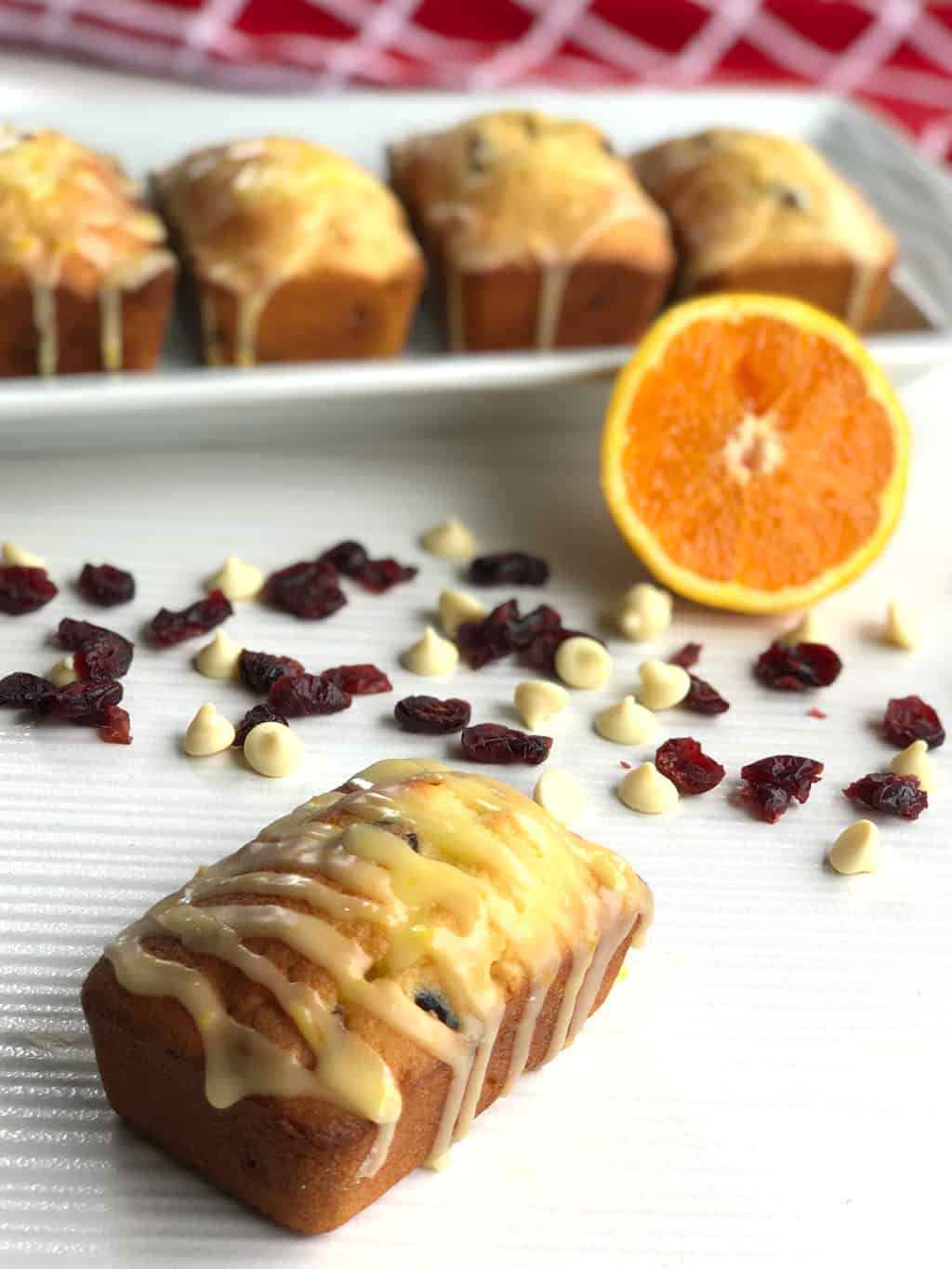 If you are a fan of loaves, then check out these ones
So onto the recipe, I hope you enjoy, I have adapted this recipe from one found on Genius Kitchen
Thank you so much for stopping by to check out this recipe and others on my blog. If you are not already be sure to follow me on
Facebook
or
Instagram
for more deliciousness, and you can register your email in the subscription box below to receive all my recipes as I publish them.
Happy Baking!
Anna