This Rocket Strawberry and Feta Salad is lovely and refreshing with some strong flavours that work so well together.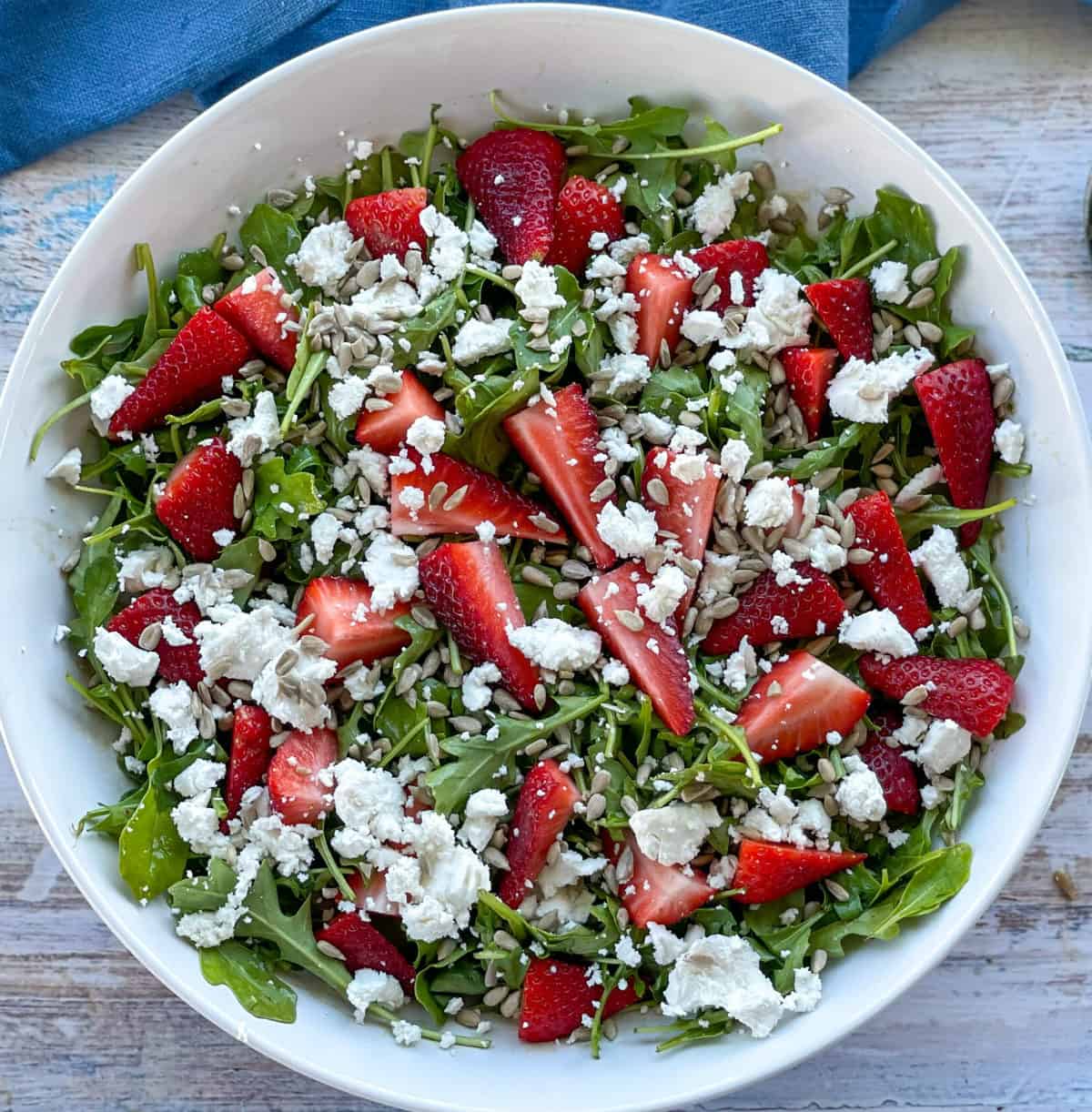 The ingredients included in this recipe have kindly been provided by Countdown Supermarkets as Brand Ambassador, all opinions are my own.
Fruit in salads is a little controversial, some do not like the sweet with the savoury, but you have to trust me that almost always it is absolutely delicious! This is a popular combination enjoyed around the world.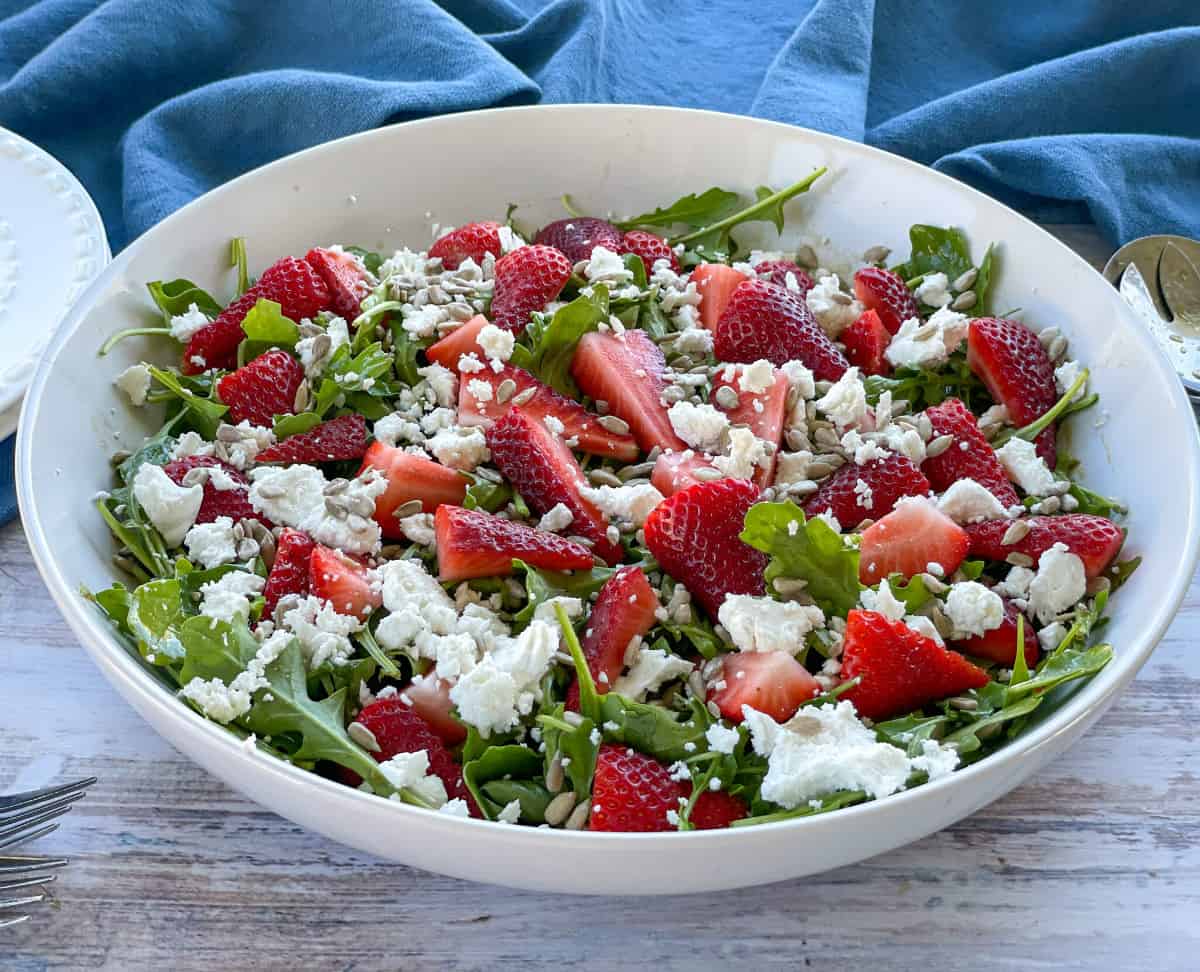 With strawberries back for summer and finally affordable I wanted to share this recipe with you. It looks absolutely stunning on the table and is so quick and easy to make.
Rocket, or arugula as it is called in some countries, is a delicious peppery salad green. I am a huge fan and love using it in summer sandwiches and my salads. The peppery tastes works so well with the sweetness of the strawberries.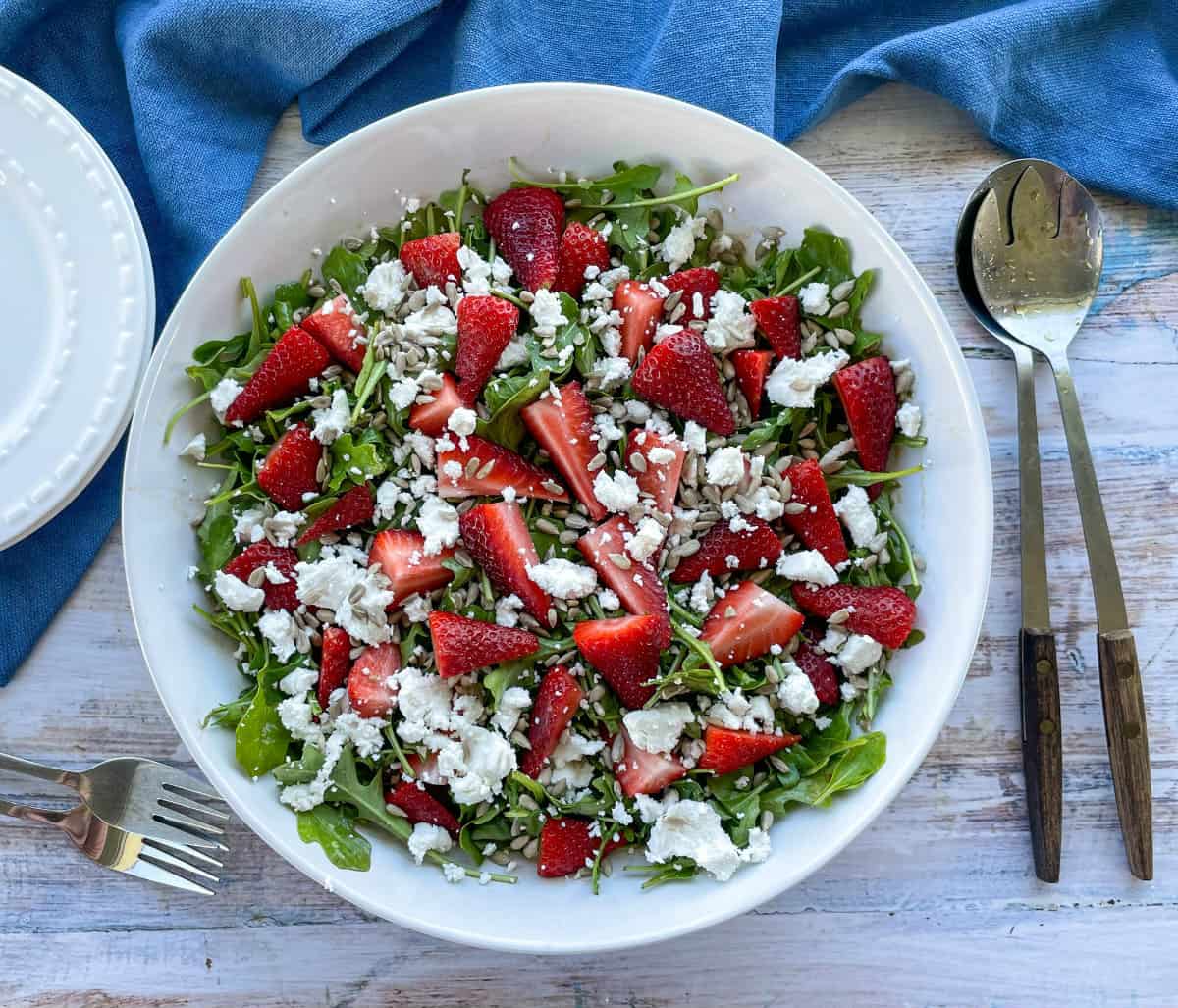 I have used a store bought Italian balsamic dressing here as I have it on hand and like to use it in many of my salads. But I have also given instructions for how to make your own from scratch.
I have topped it with some feta for a creamy tangy contrast and some sunflower seeds for some added crunch, so all your bases are covered!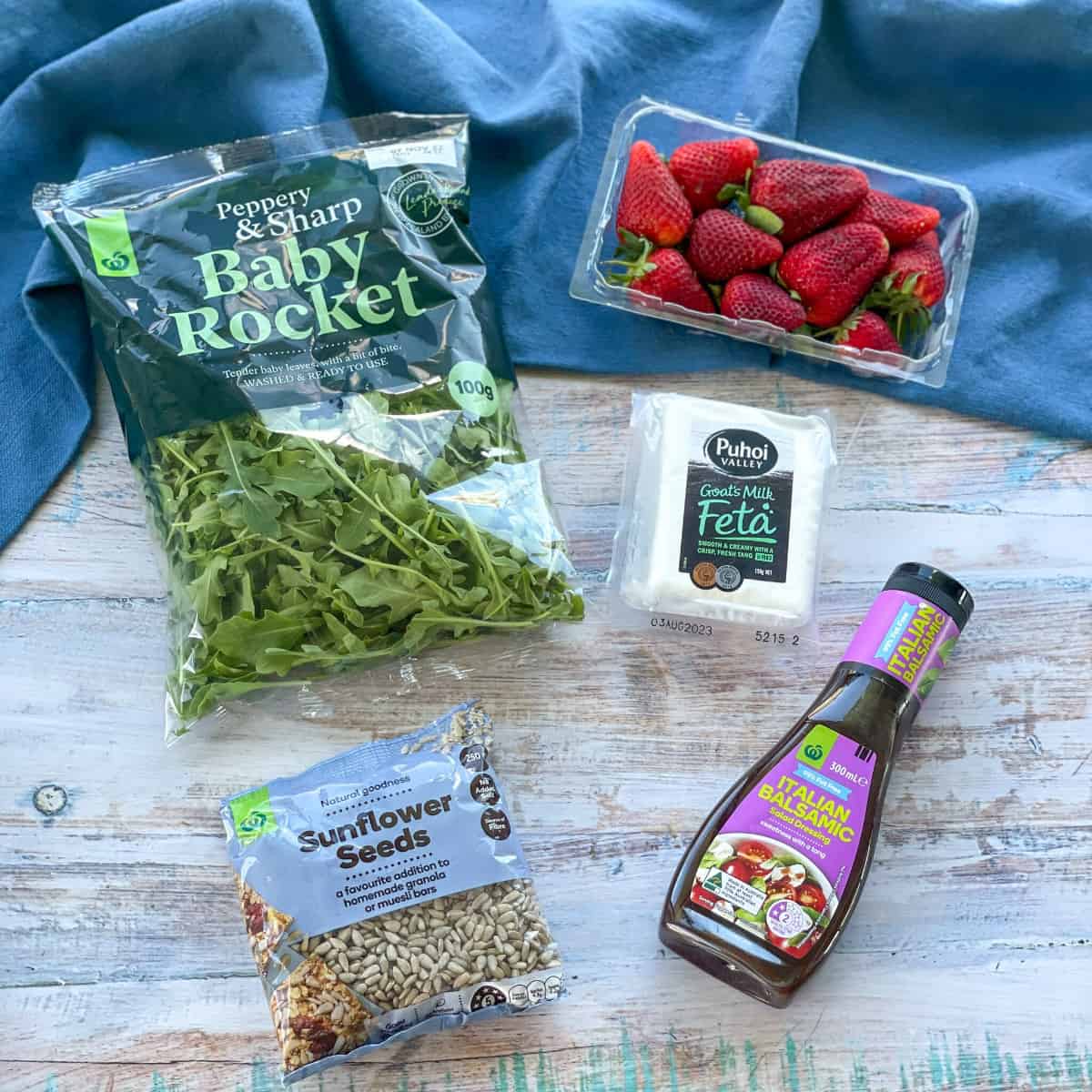 All you will need is
Rocket

Strawberries

Feta

Sunflower Seeds

Balsamic Dressing (or see below for homemade version)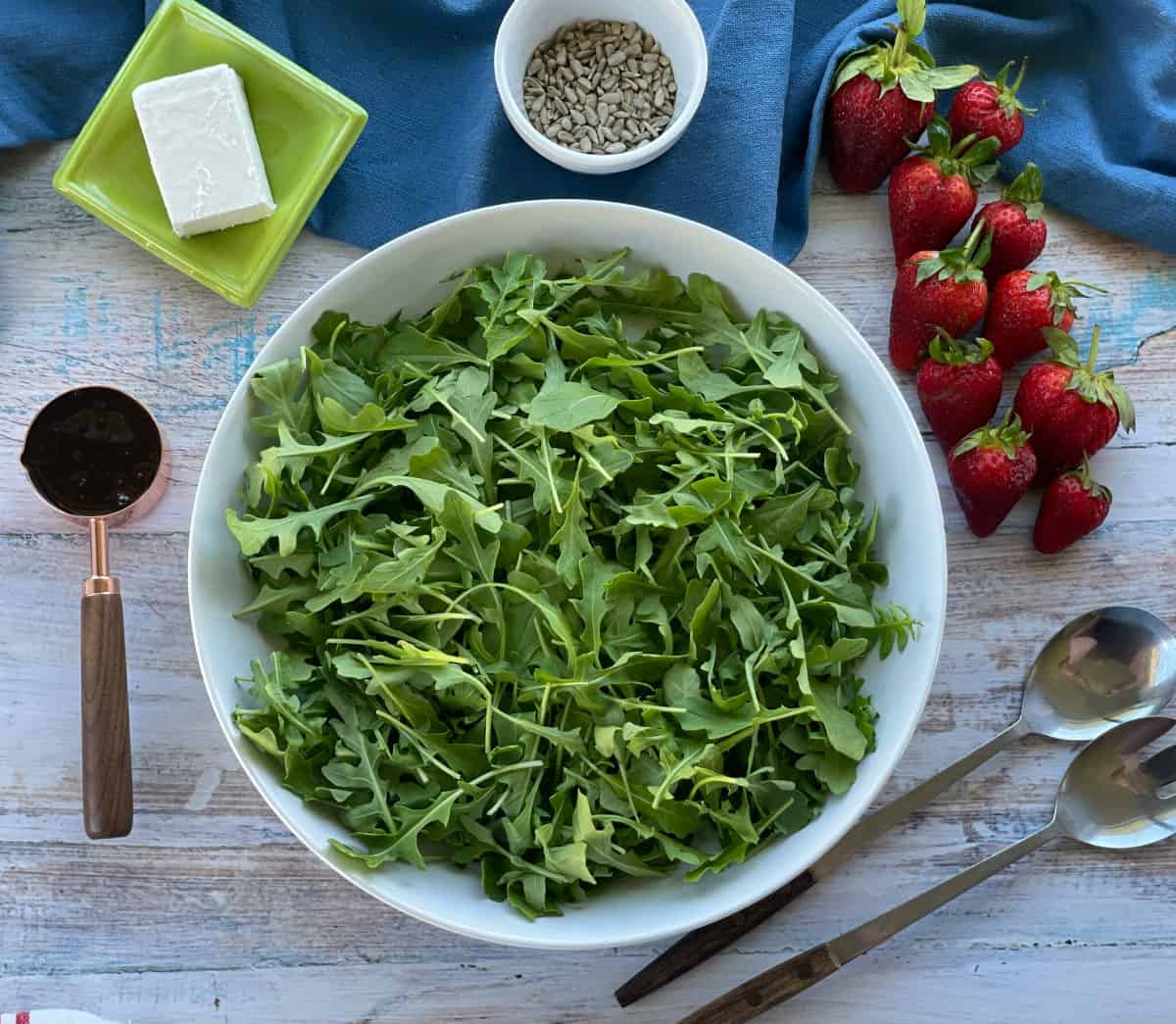 Then you just need to prepare it in your favourite salad bowl. Visually you will want to layer it rather than have all the ingredients mixed in however I have a few tips to maximise flavour.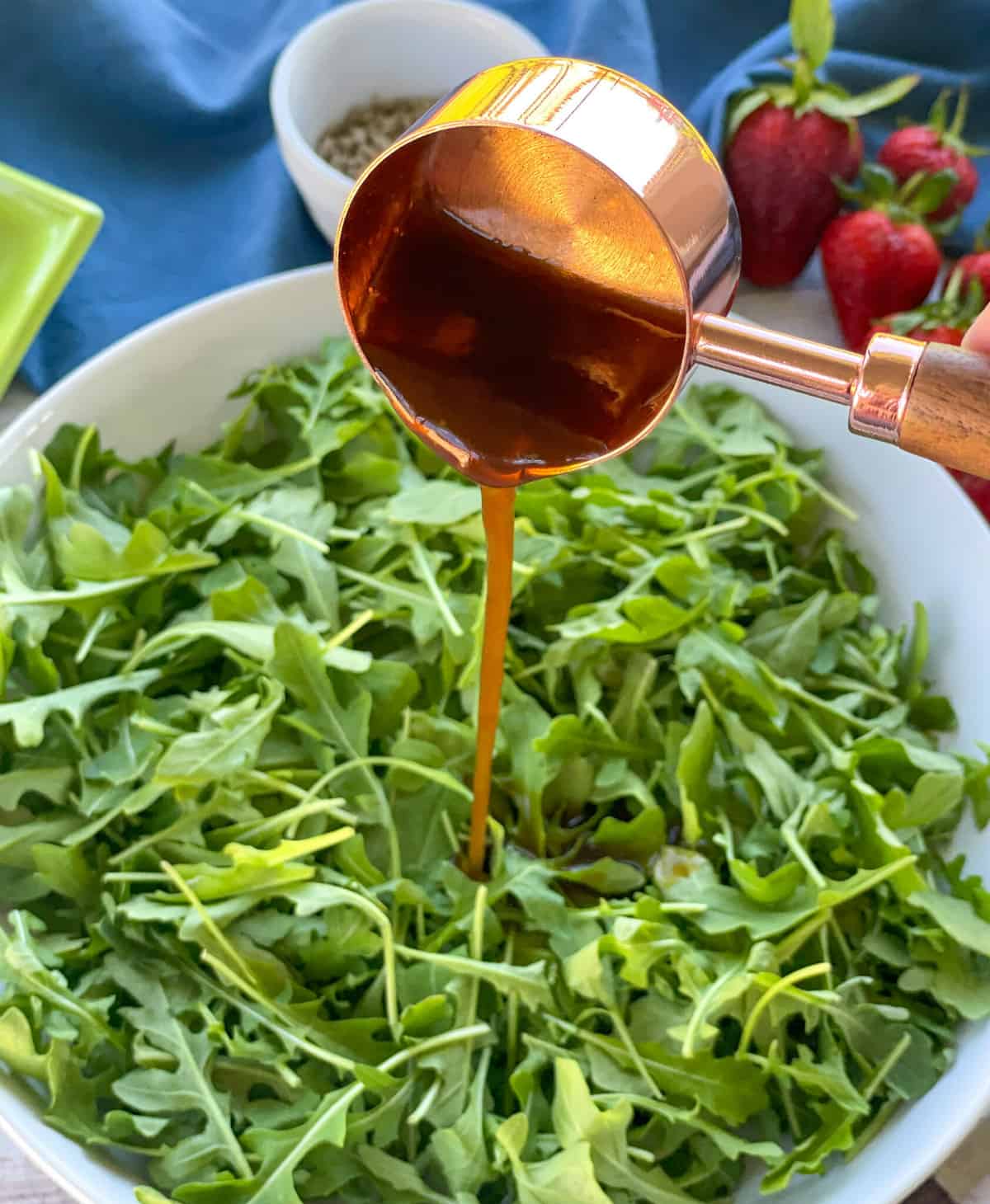 There is nothing worse than salad leaves that have not been dressed properly, so rather than drizzling the dressing over at the end I like to toss the leaves and half the sunflower seeds in the dressing first.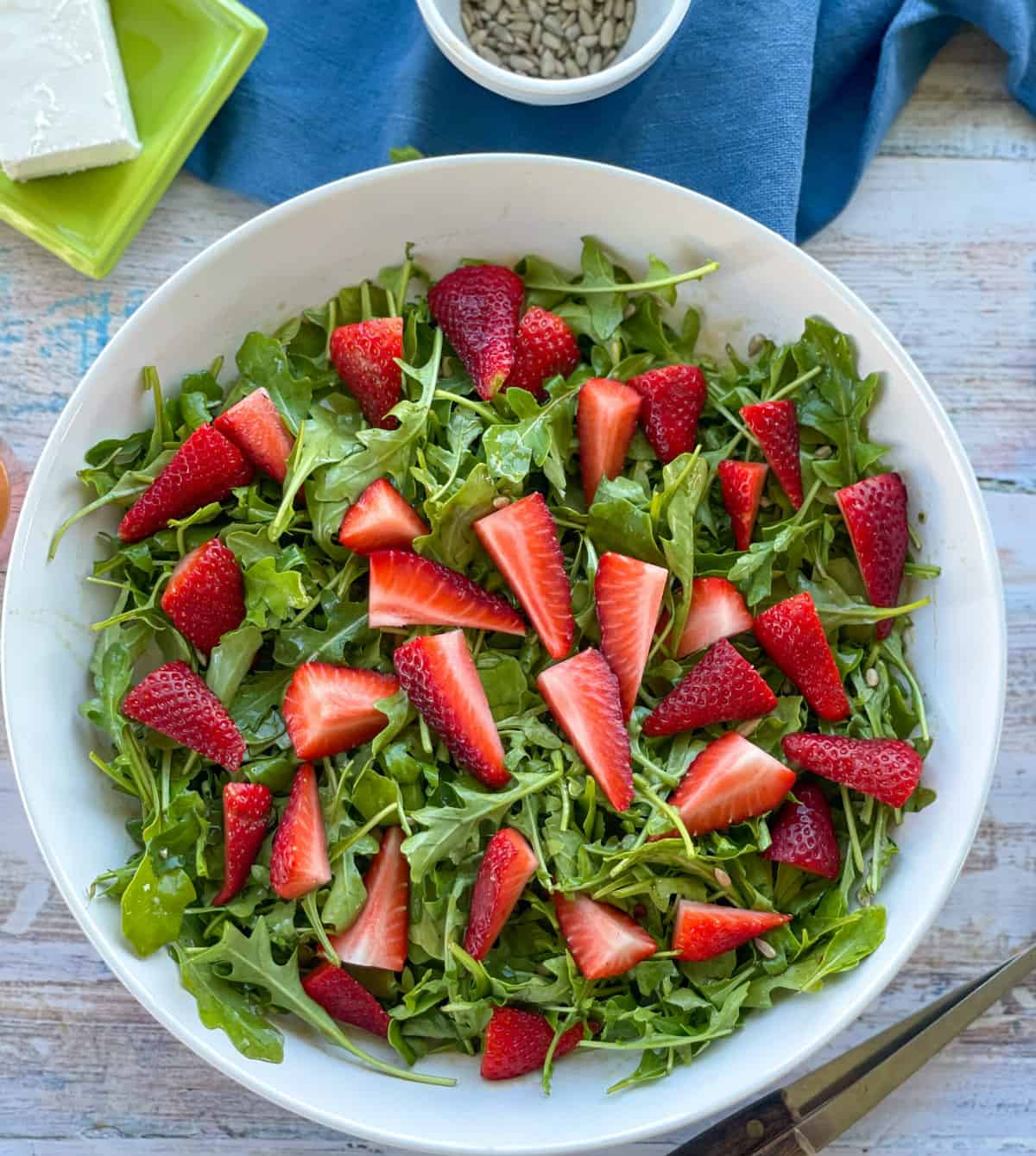 Then I layer on the strawberries, the feta and the remaining sunflower seeds. It is that easy! This will be perfect for summer BBQ's or the Christmas table with the green and red hues. You can have a little more of the dressing on the side when you serve.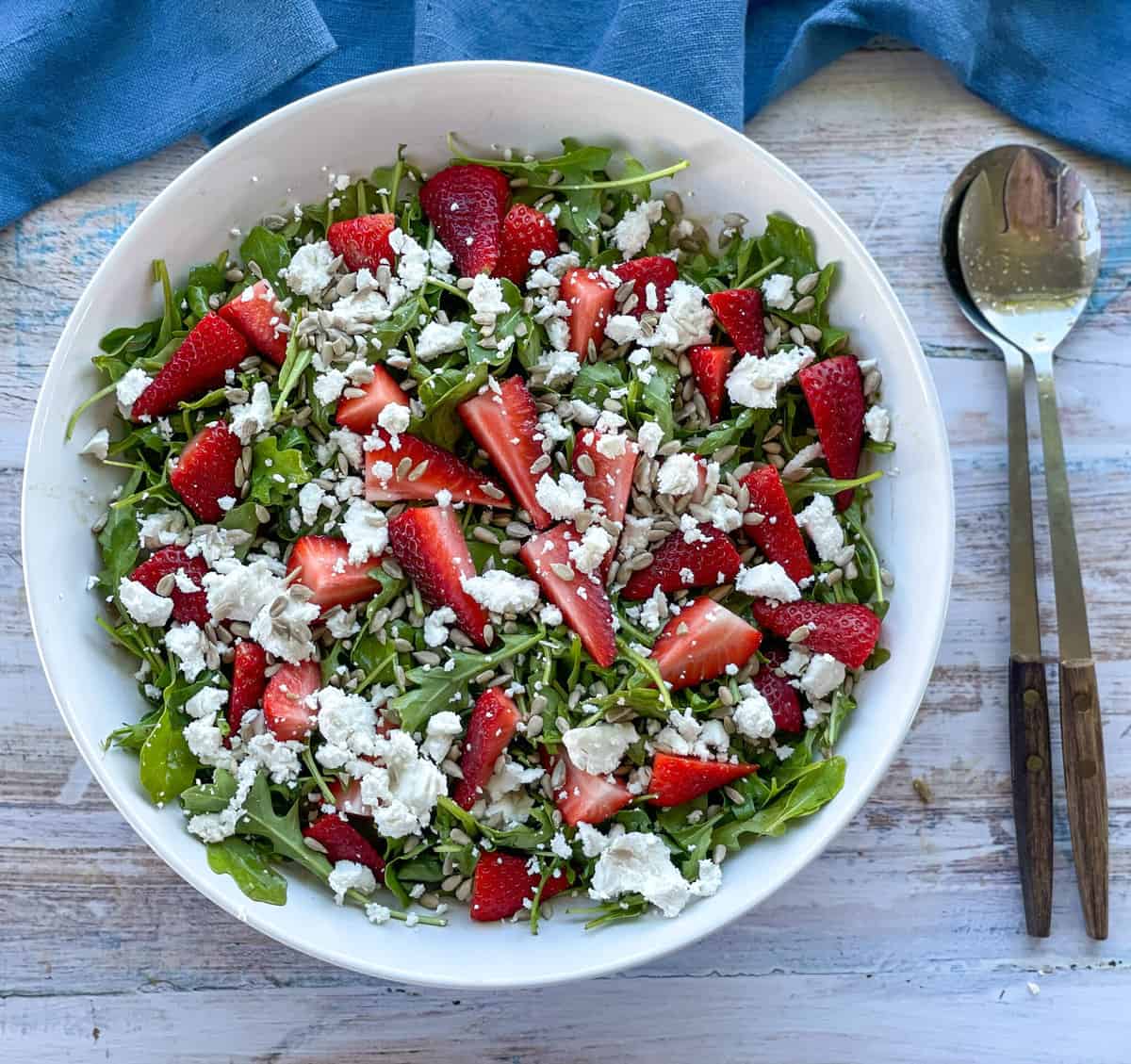 You can find more delicious summer salads here
Onto this easy recipe for Rocket, Strawberry & Feta Salad
So easy – so delicious! Please let me know if you make it in the comments below.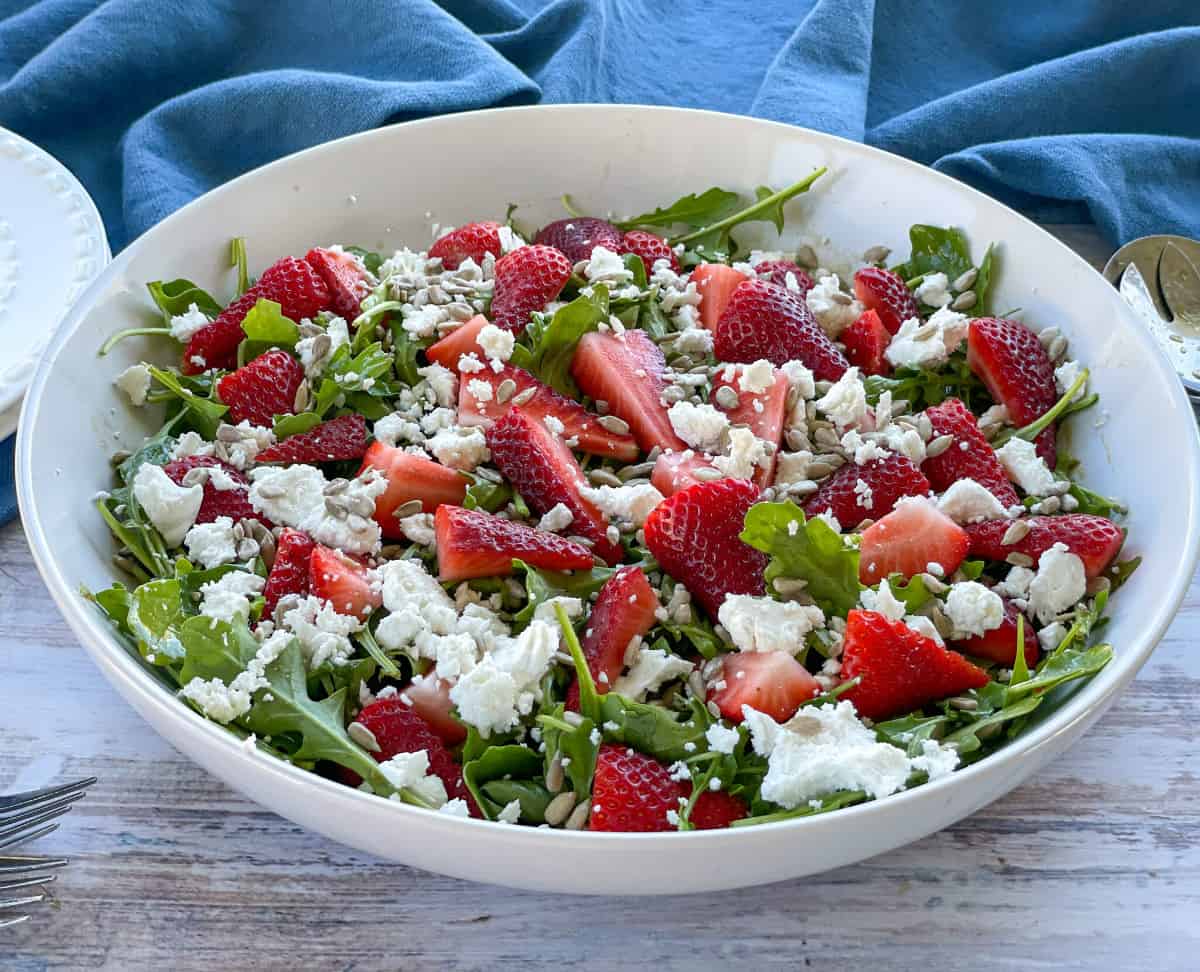 Thank you so much for stopping by to check out my latest recipes on my blog. If you are not already, be sure to follow me on Facebook or Instagram for more deliciousness, and you can register your email in the subscription box below to receive all my recipes as I publish them.
Happy Cooking!
Anna
Pin It! Pinterest