I went to make playdough today and realised we did not have enough salt for our usual recipe! So a quick Google and I managed to combine a few different ideas and make up a recipe – no salt, no cream of tarter. So if your little ones eat playdough this might be a more palatable recipe for them! No Salt Playdough – genuis!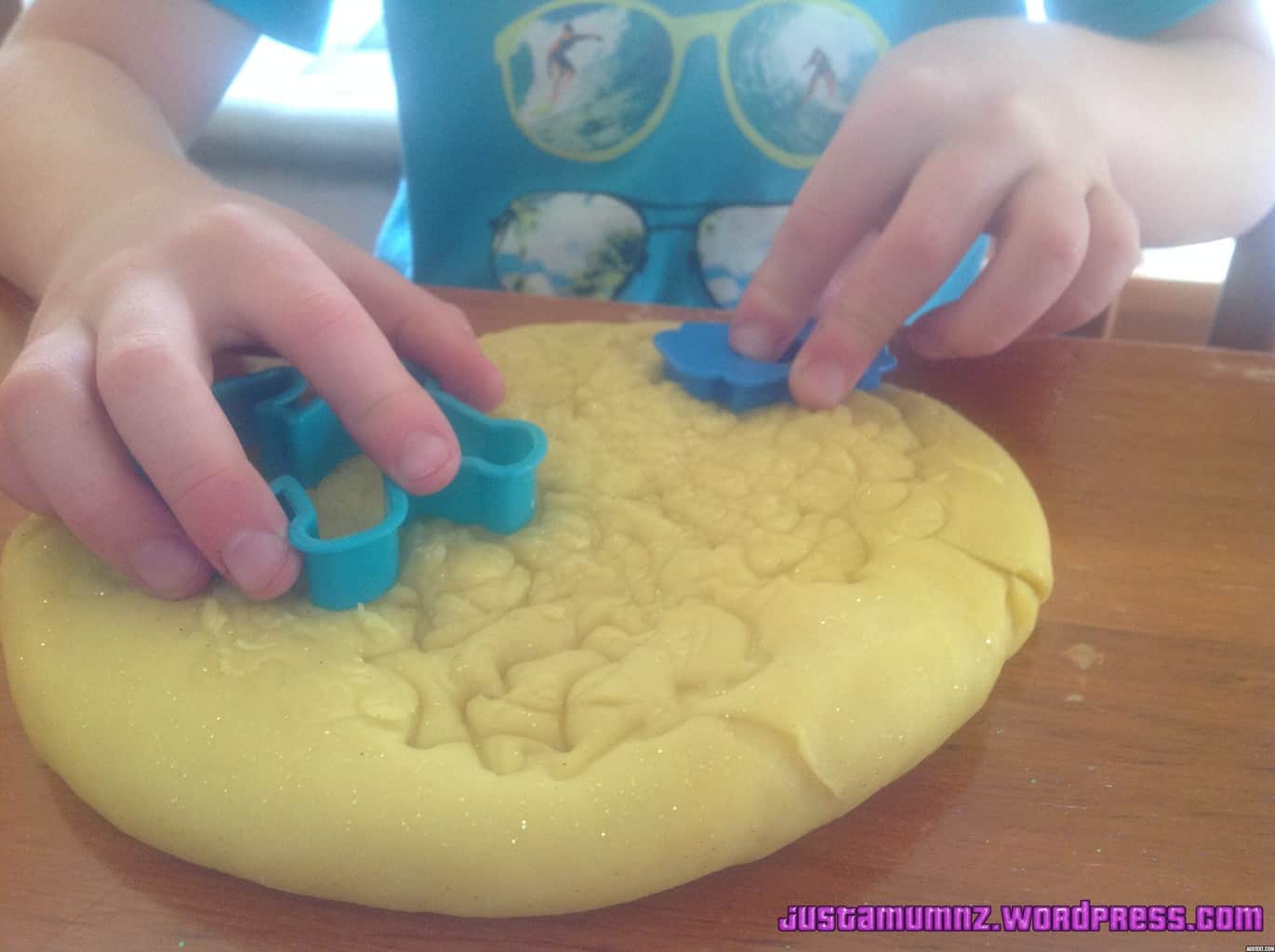 My kids just love playing with playdough, it seems no matter the age there is some relaxation and therapy to be found in smooth, rolling and slicing dough. I love that this recipe is so simple. Using just a few ingredients I hope you give this a try.
The reason you have salt and cream of tarter in the usual playdough recipe is that it helps the playdough to last much longer, weeks in fact. This one will not last as well or as long, but as it is so cheap to make this is ok, then kids can combine colours and textures to their hearts desire until you think it is best thrown out.
I have several other playdough recipes you can try, simply click the title to check them out: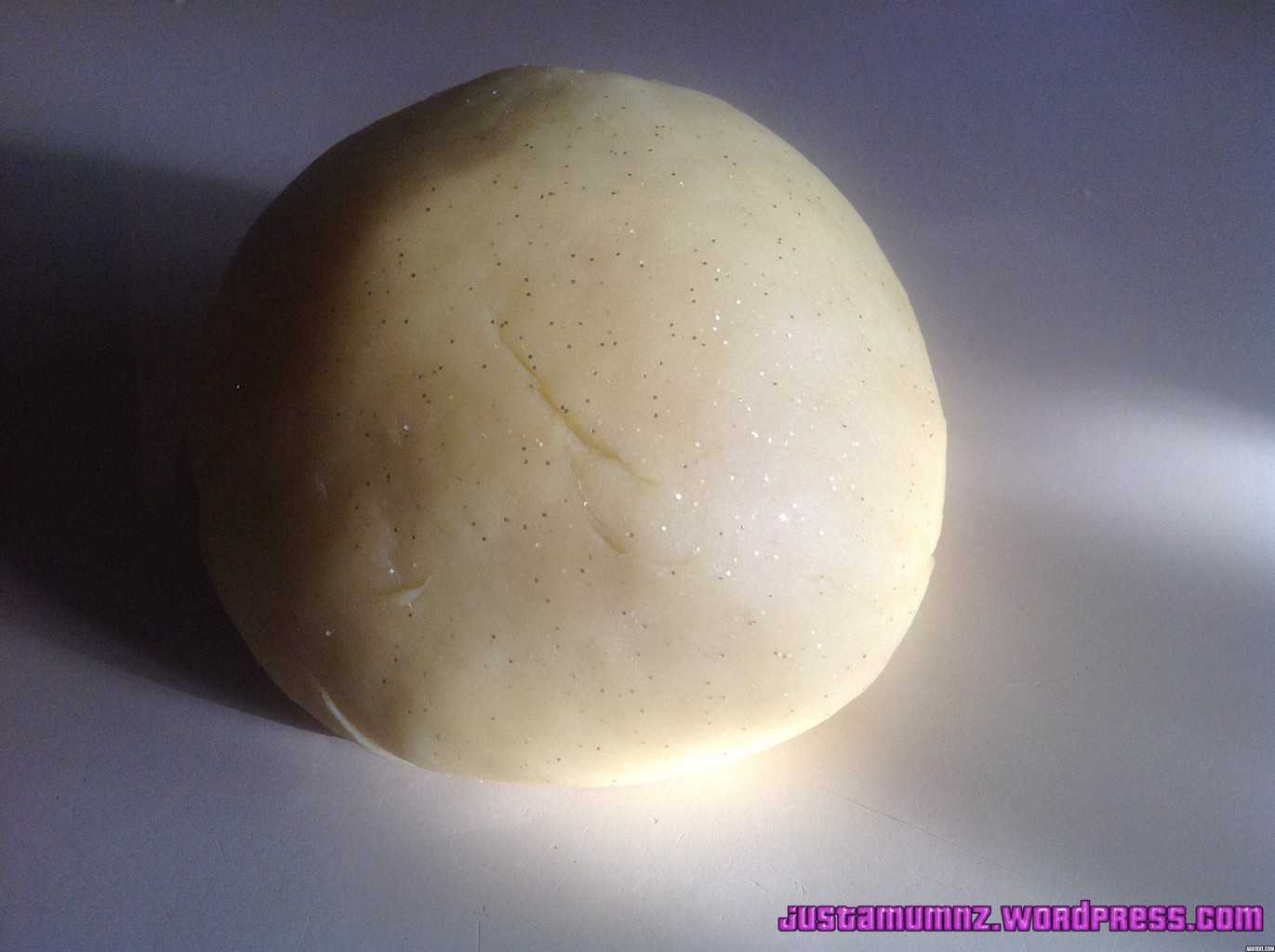 We love using different colours and textures in our playdough. Using equipment that you have at home is just as fun as fancy playdough tools, so have a look around the cupboards and drawers and get creative!
Pin It – No Salt Playdough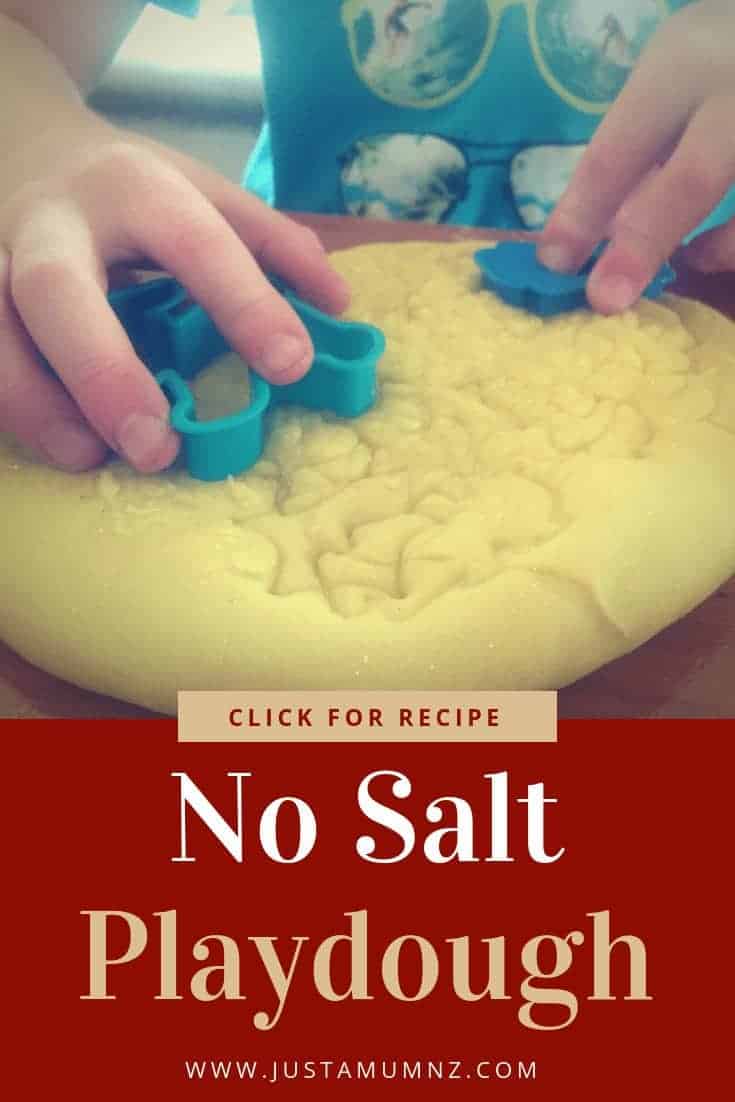 Onto the recipe, let me know how you get on! Remember to take the time to knead it well for best results.
I hope your little ones enjoy this recipe as much as we did!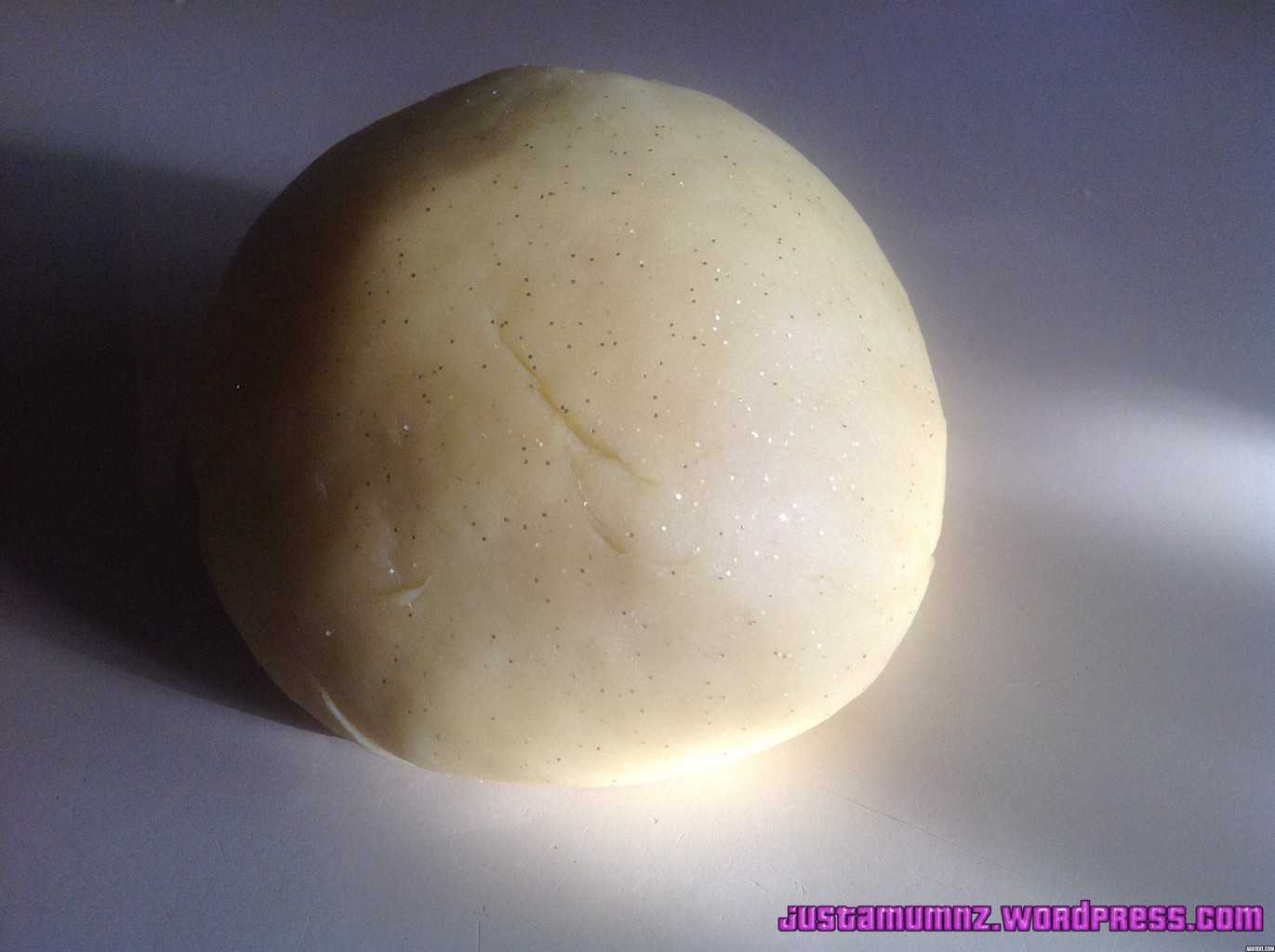 This mixture will not keep as well as the traditional salt mixture but in my house playdough is usually well used within a few days so no problem for us, especially with this recipe as you can use cheap flour and oil and this fun activity can cost very little! Store playdough in an airtight container when not playing with it.
Thank you so much for stopping by to check out this recipe. Please also follow me on Facebook or Instagram and you can be one of the first to receive my new recipes by subscribing via email in the link below. Your comments are always warmly welcomed and recipe suggestions too!