The smell of lovely fresh bread without any fuss – this Slow Cooker Cheesy Savoury Loaf is a great recipe to have on hand. No yeast, no kneading.
This recipe originally appeared on my new website Just Slow Cooker Recipes – republished here with permission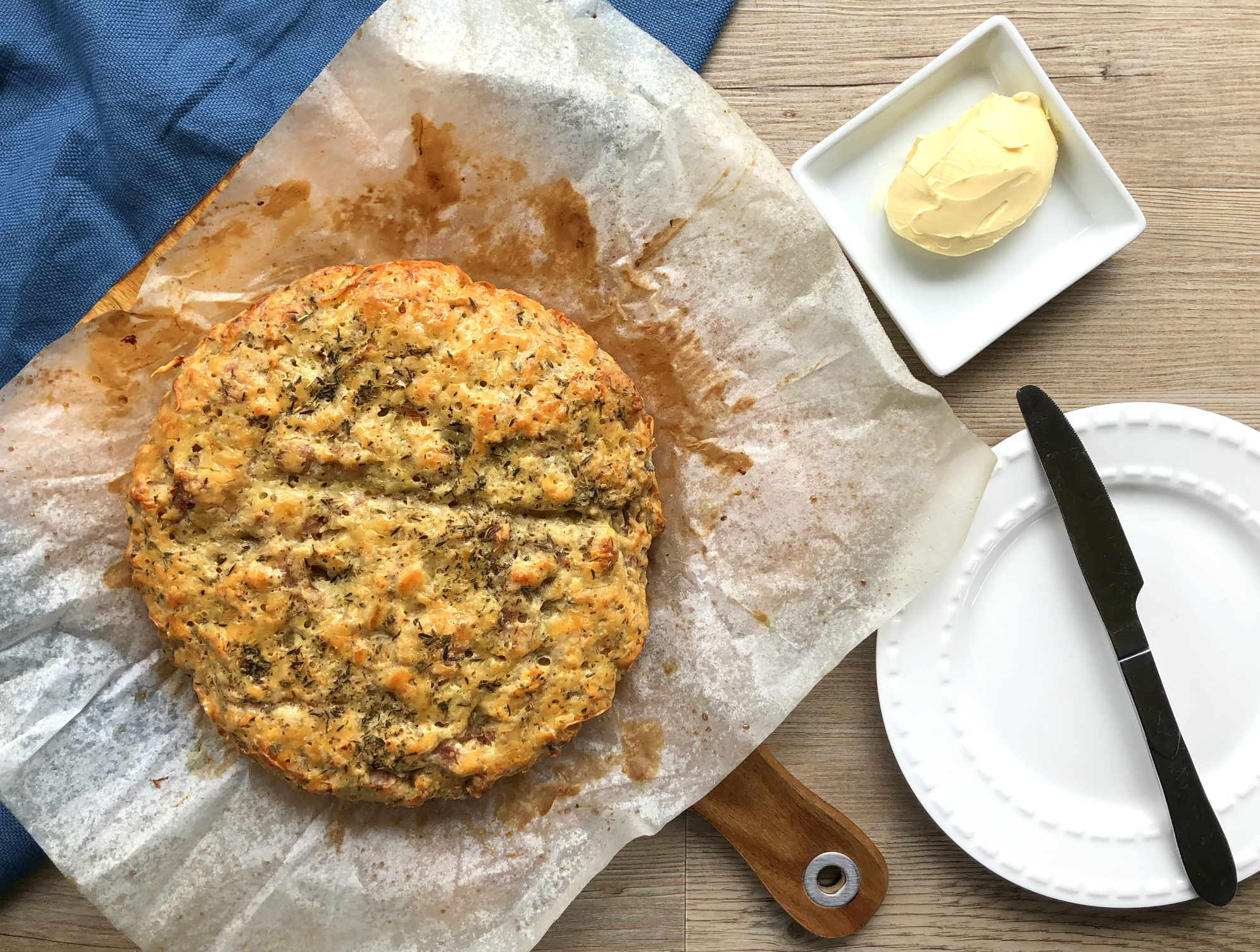 This is such a simple and versatile recipe. I love trawling message boards for recipes that are tried and tested, family recipes that people are keen to share. This is one such recipe!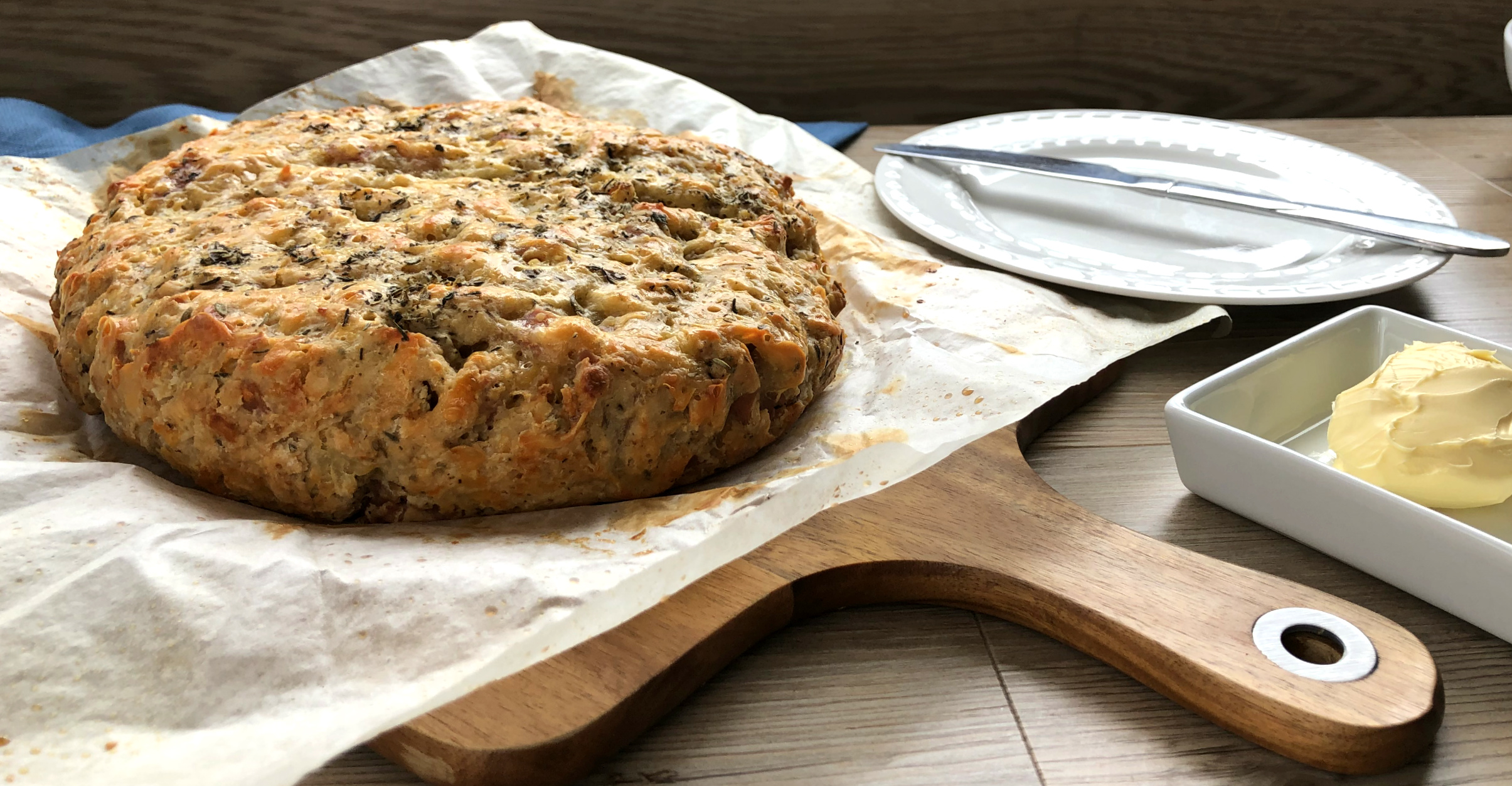 There are so many Slow Cooker message boards available on sites such as Facebook, it is so lovely to see people sharing recipes with others to make our lives a little easier and also of course what not to do! I came across this recipe the other day by Scherrie and just had to give it a go, and I am so pleased I did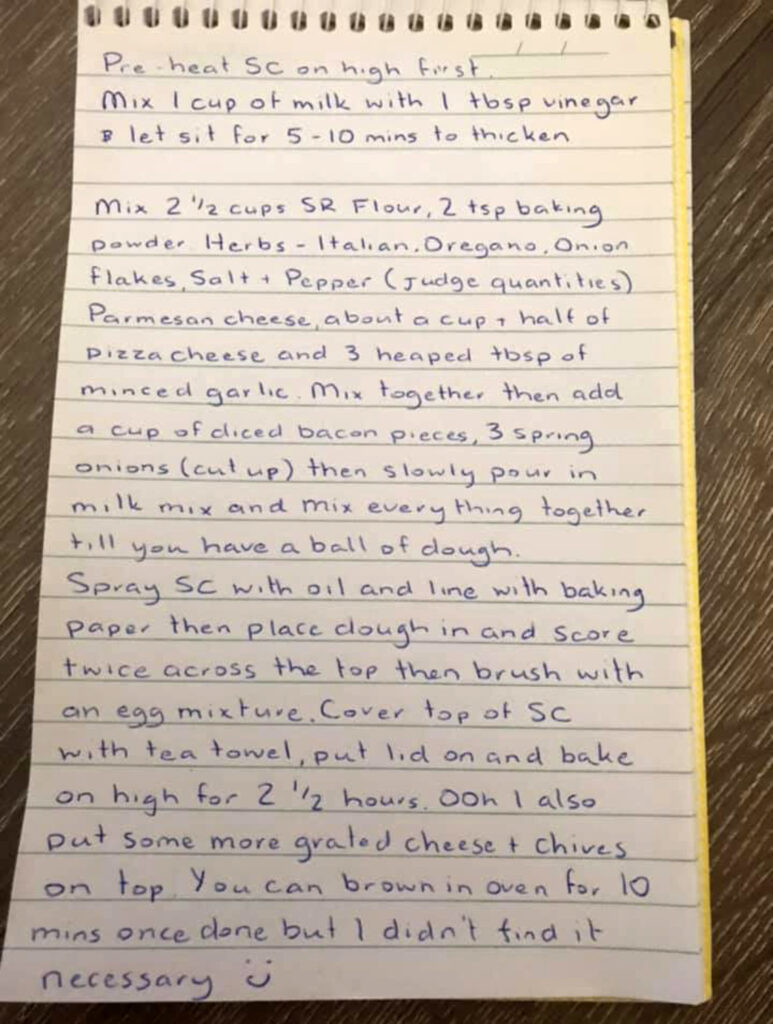 This is a lovely soft dense loaf, somewhere between bread and a flat bread, the method is incredibly simple. Also versatile! I didn't have all the ingredients on hand from Scherries original recipe so I made do with what we have in the fridge and pantry and since my husband ate it all I can only assume it worked well!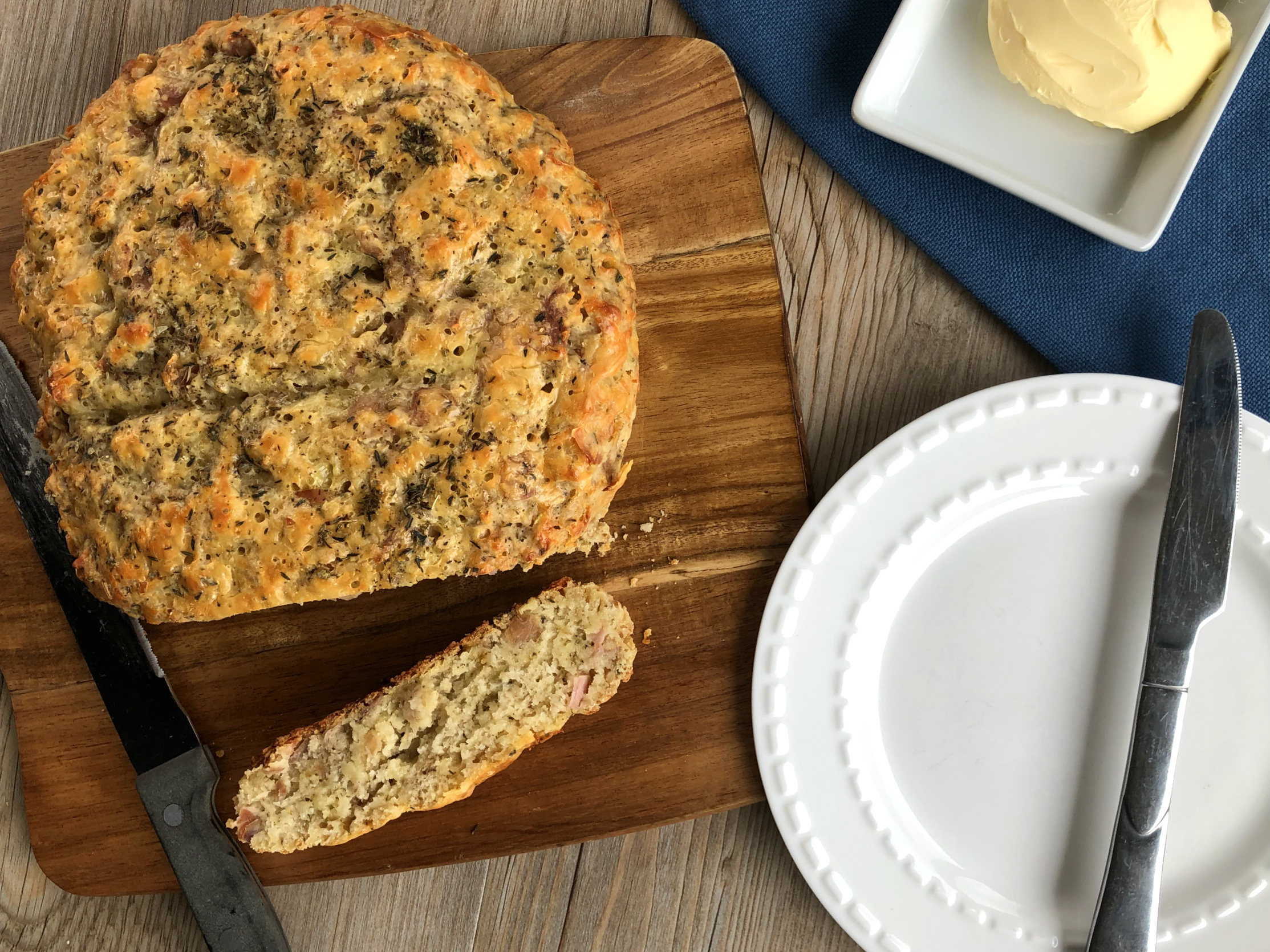 The original recipe calls for spring onions, Parmesan and bacon, I did not have those so I substituted a little more herbs, regular cheese and ham, and it worked perfectly. So really you can play around with the ingredients for this one and I am sure will have success. Have you cooked bread in the slow cooker before? This is all new to me but such a lovely outcome.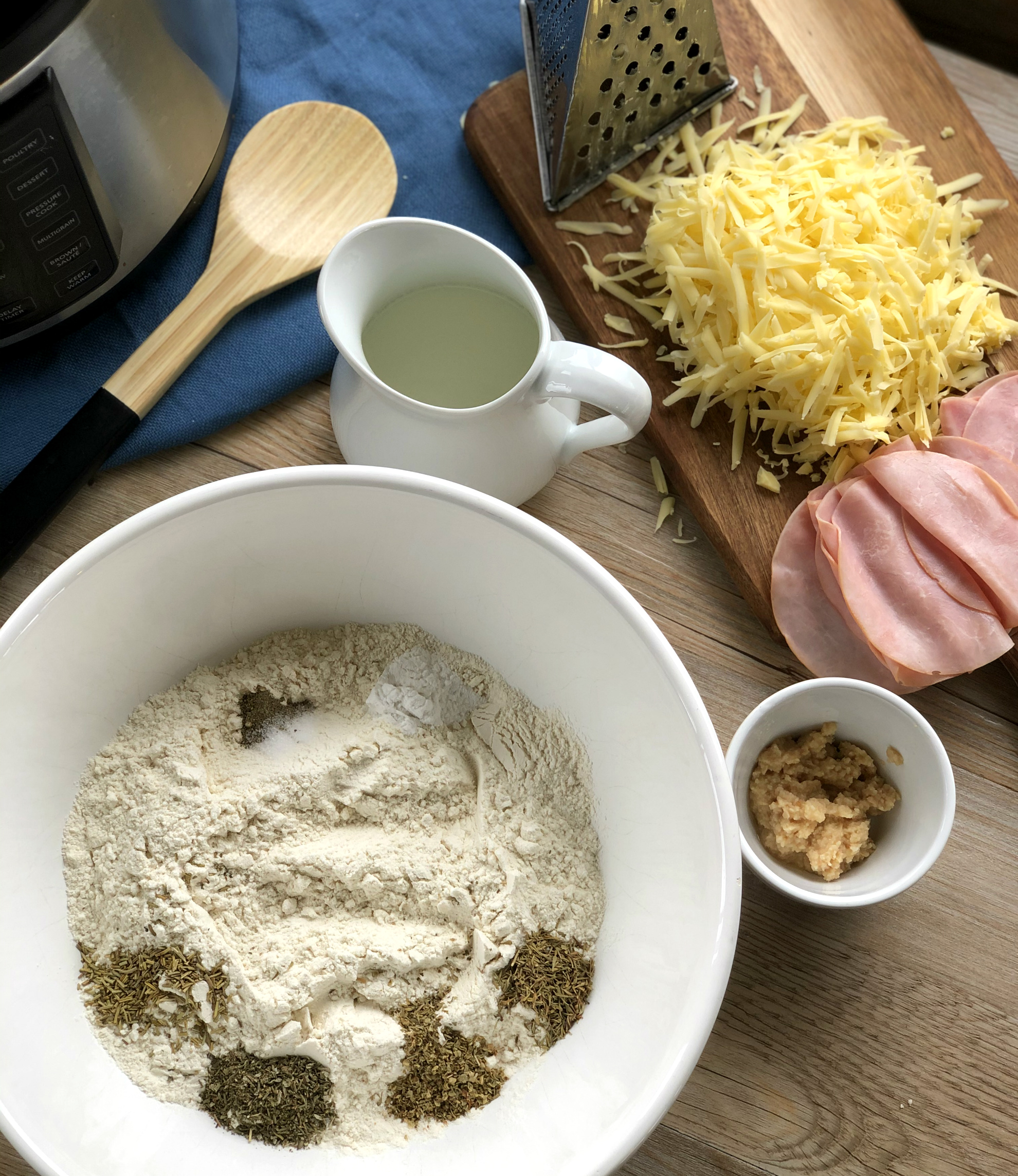 In this recipe I introduce the Tea Towel Trick. This is something that home cooks have discovered is useful in baking cakes, breads and desserts. This ensures that the condensation does not make the baking product soggy. Therefore it is not recommended that you leave the house while this one cooks, while households all over the world do use this method, it is best to be near. I have given some tips for this method here, read up before proceeding with the recipe.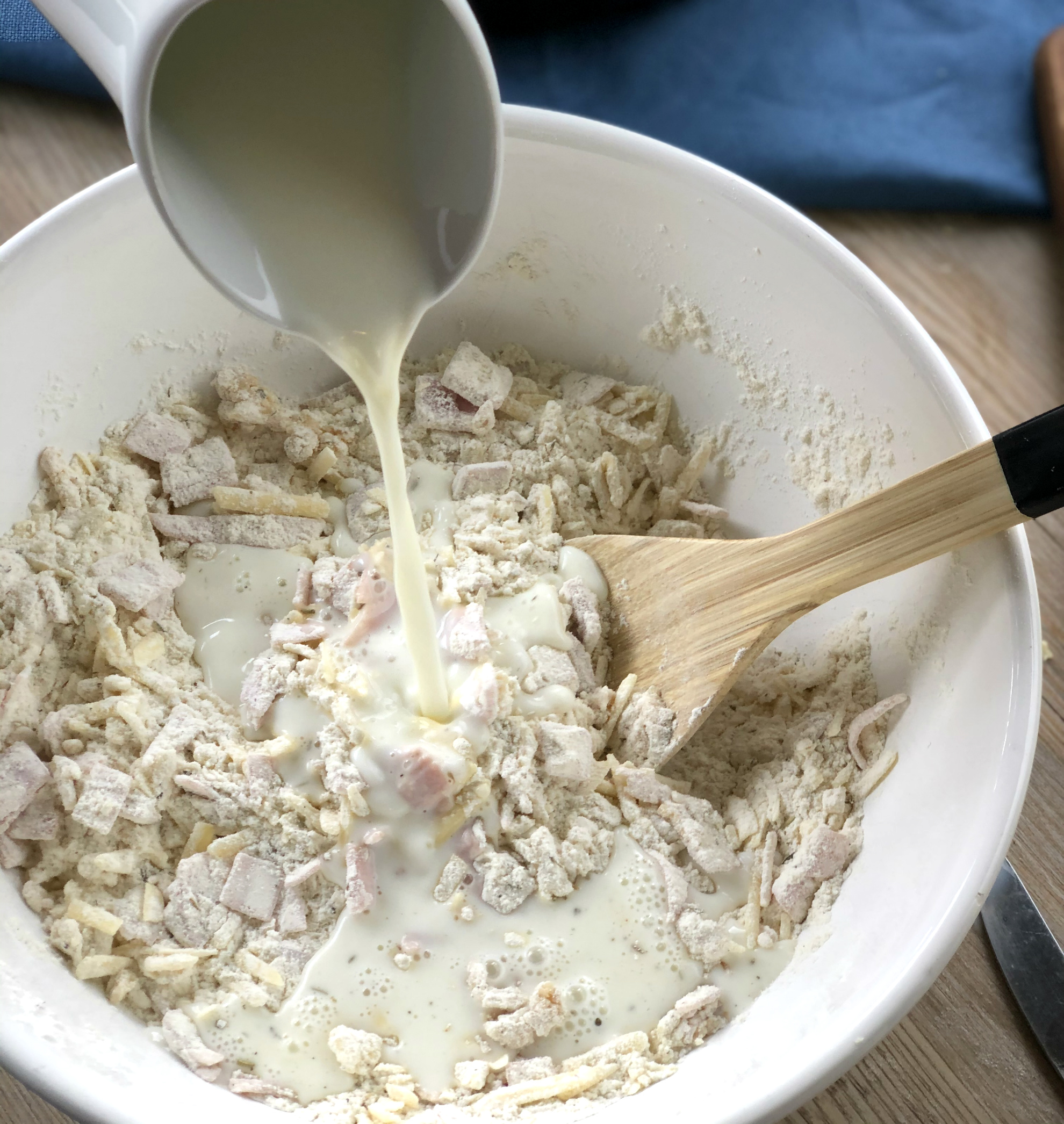 To begin the recipe we are going to create a homemade buttermilk, this recipe contains no yeast. Buttermilk brings a tangy taste to baking like breads and cakes but also it is acidic so helps tenderise the gluten in things like this bread. It is very easy to make with milk and either white vinegar and lemon.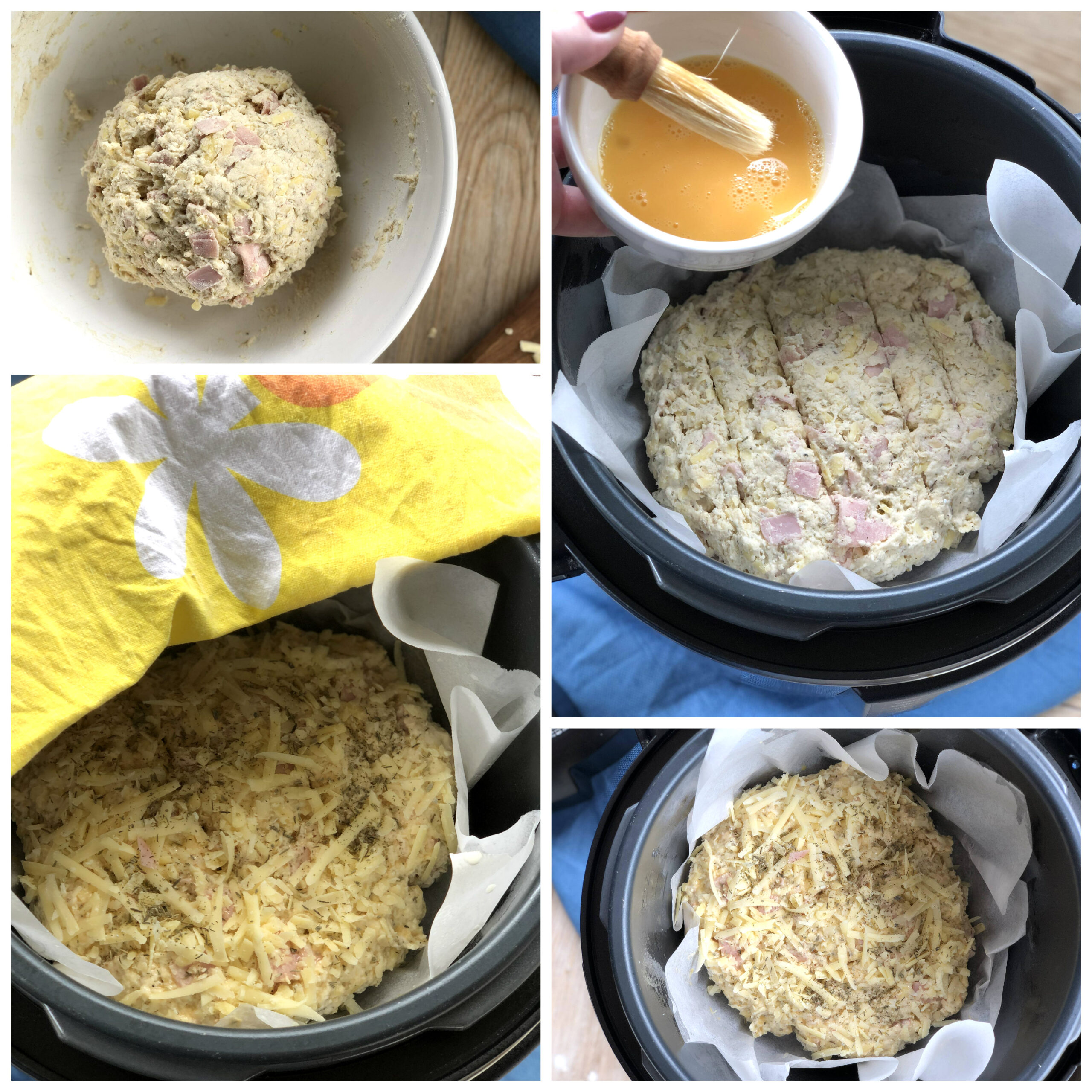 All slow cookers are so different, different in size, capacity and heating times. The original recipe calls for 2 1/2 hours baking time on HIGH, you can check at this point, either leave in for longer, or place in a medium high oven for 10 minuites to brown. This is such a lovely bread to serve with soups, stews or just lashings of butter.
The larger your slow cooker the flatter the loaf will be and that is ok! If you have a very large slow cooker why not double the recipe or make it 1.5 times bigger!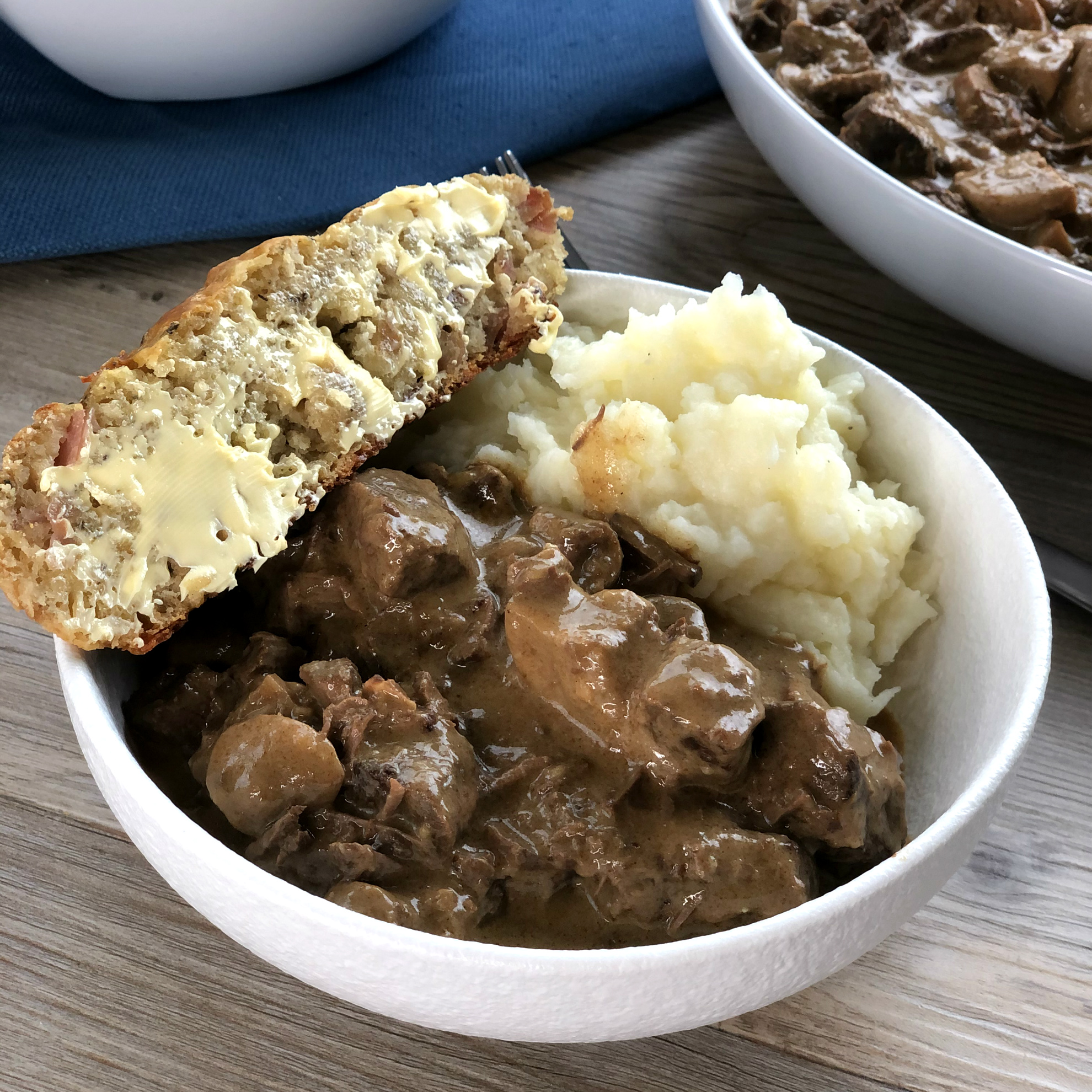 This Slow Cooker Cheesy Savoury Loaf would go perfectly with these recipes too!
As you can see I have set up a second website! All dedicated to Slow Cooker recipes, I will add to this site each week, so be sure to follow along over there too!
Onto the recipe, I hope you enjoy this one, it is lovely and simple and oh so tasty! Scherrie's recipe for Slow Cooker Cheesy Savoury Loaf
It is so easy! I hope you enjoy this lovely simple herb loaf, I look forward to hearing what you think and also what variations you tried in the comments below.
So many of you love using your Slow Cooker so I have set up the second site, sharing this here but you can check out the original HERE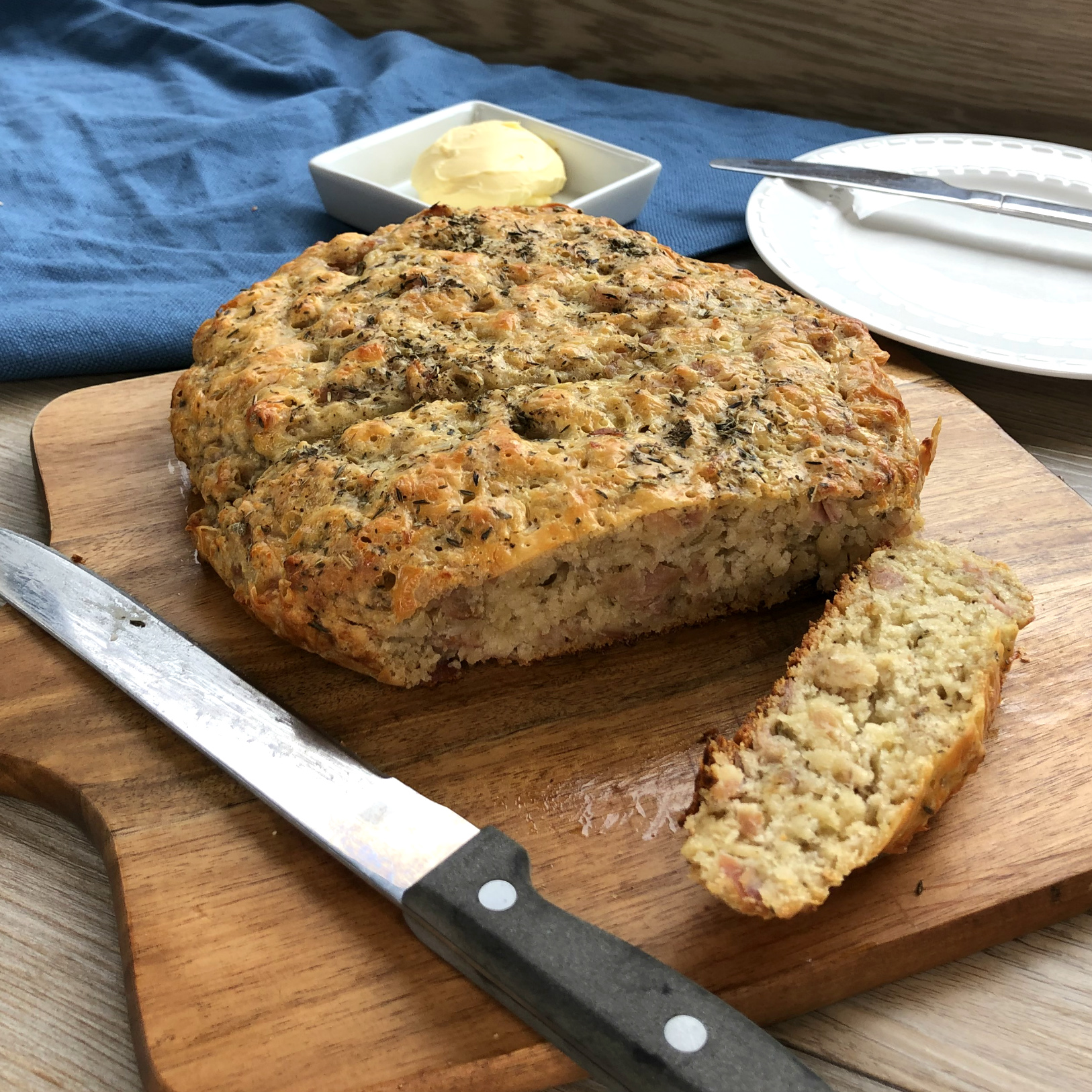 Thank you so much for stopping by to check out my latest recipe and others on my blog. If you are not already be sure to follow me on Facebook or Instagram for more Slow Cooker deliciousness, and you can register your email in the subscription box below to receive all my recipes as I publish them.
Happy Cooking!
Anna
Pin It! Pinterest