Ambrosia is a lovely classic recipe, this one is the best! So simple to make and super versatile.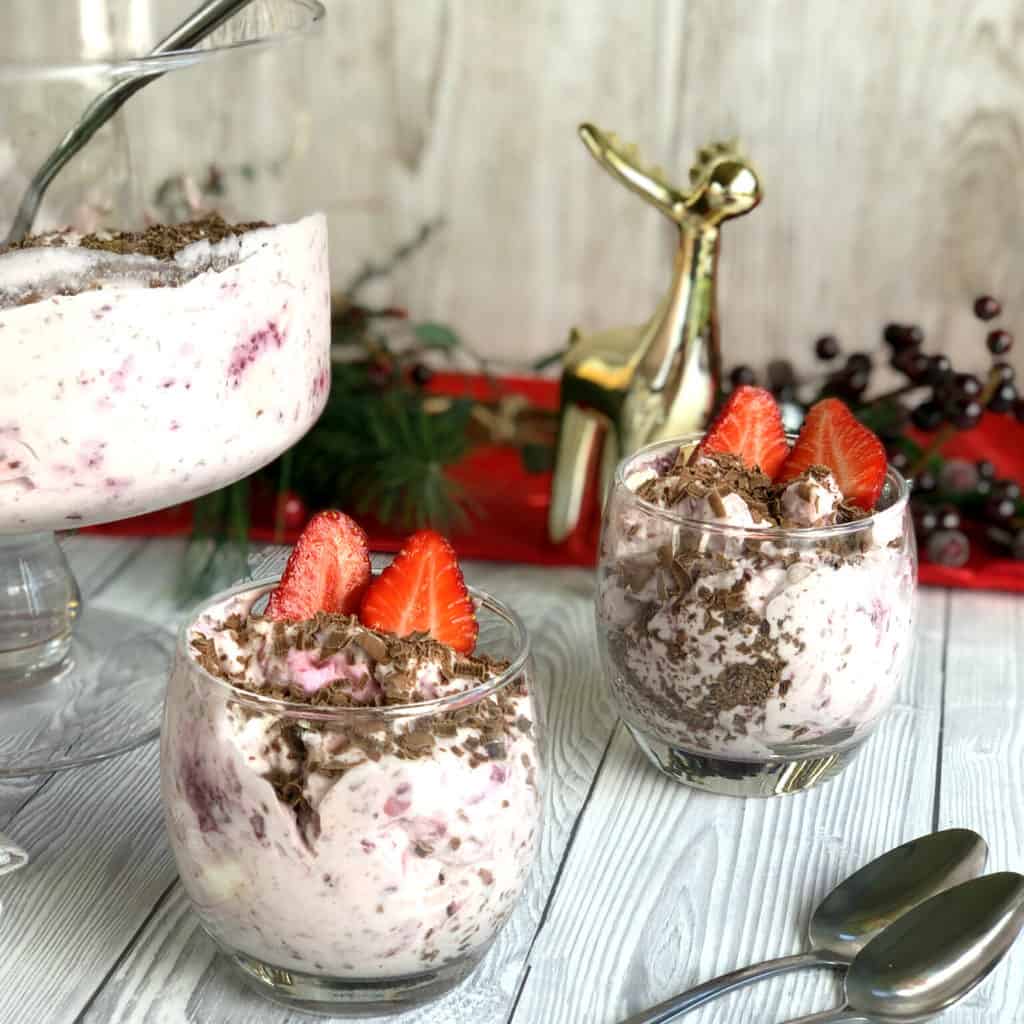 This post contains gifted products from Countdown Supermarkets as a Brand Ambassador.
This recipe has appeared on the Christmas table in our family since I was a little girl. My lovely Aunty Dianne would bring it every time and it was always the popular choice come dessert time!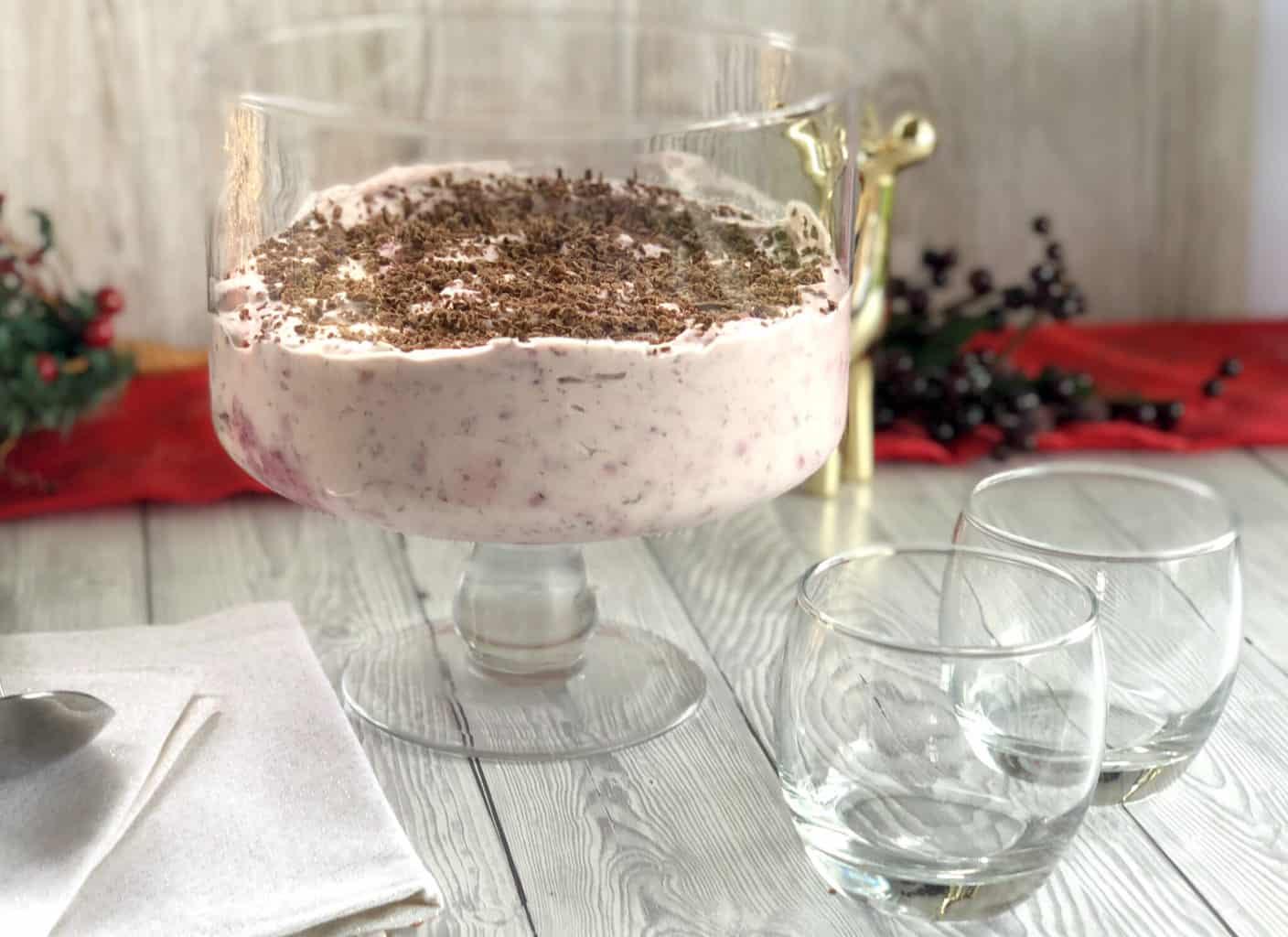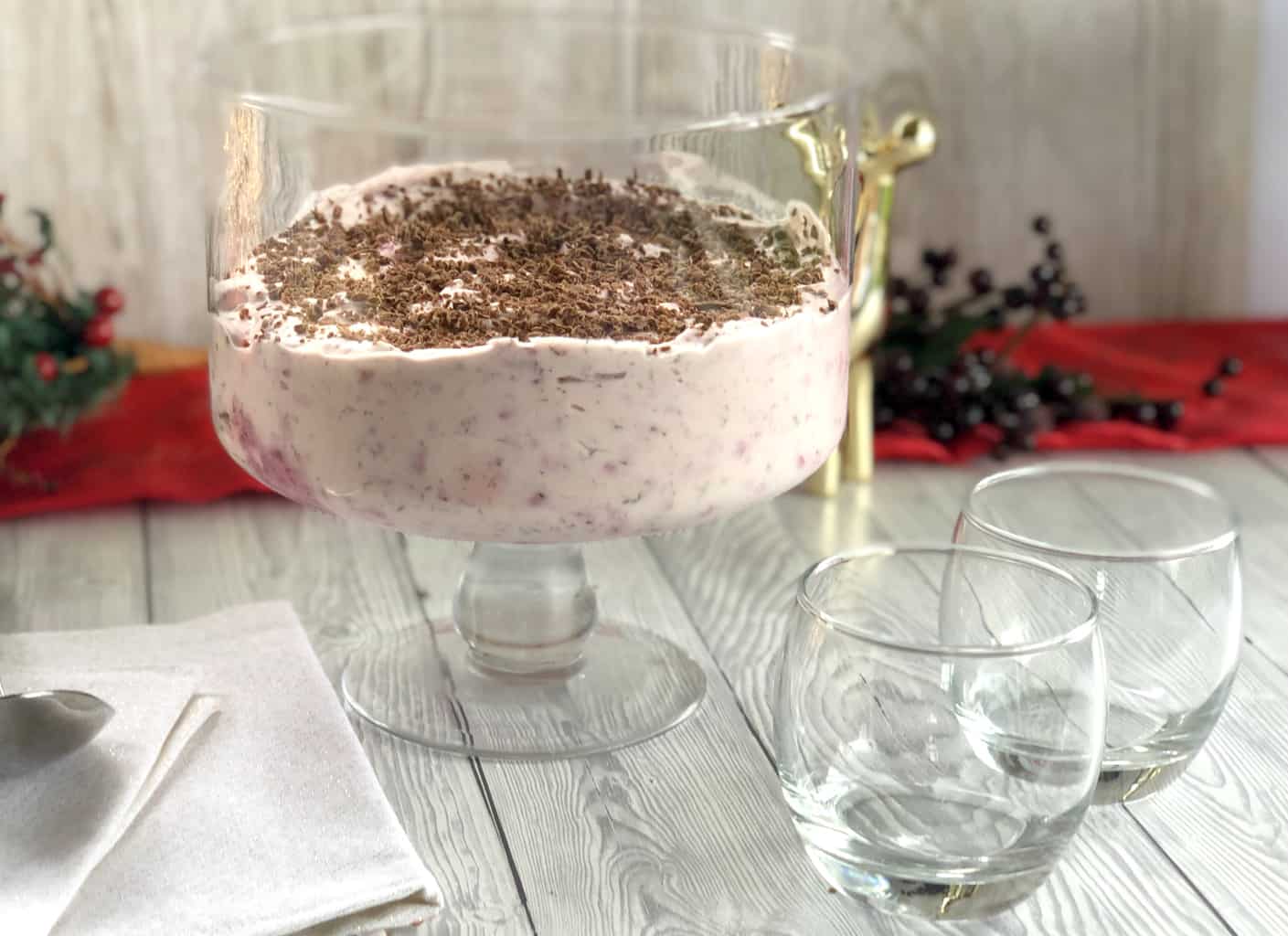 This recipe has been around in one version or another for decades. If you are unfamiliar with what an Ambrosia is it is a combination of whipped cream, yoghurt, fruits, marshmallows and often grated chocolate.
You can serve in a large glass bowl or in individual small glasses.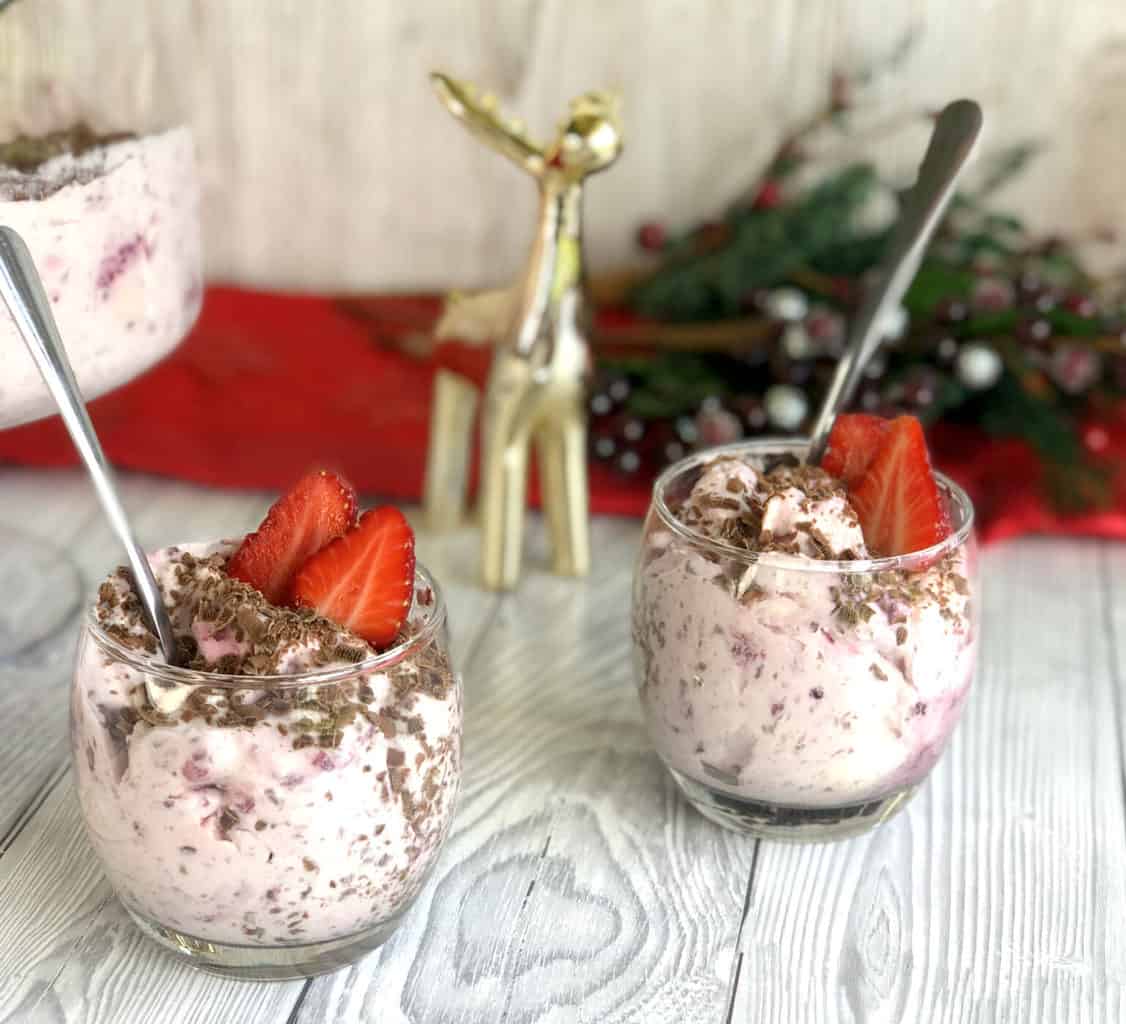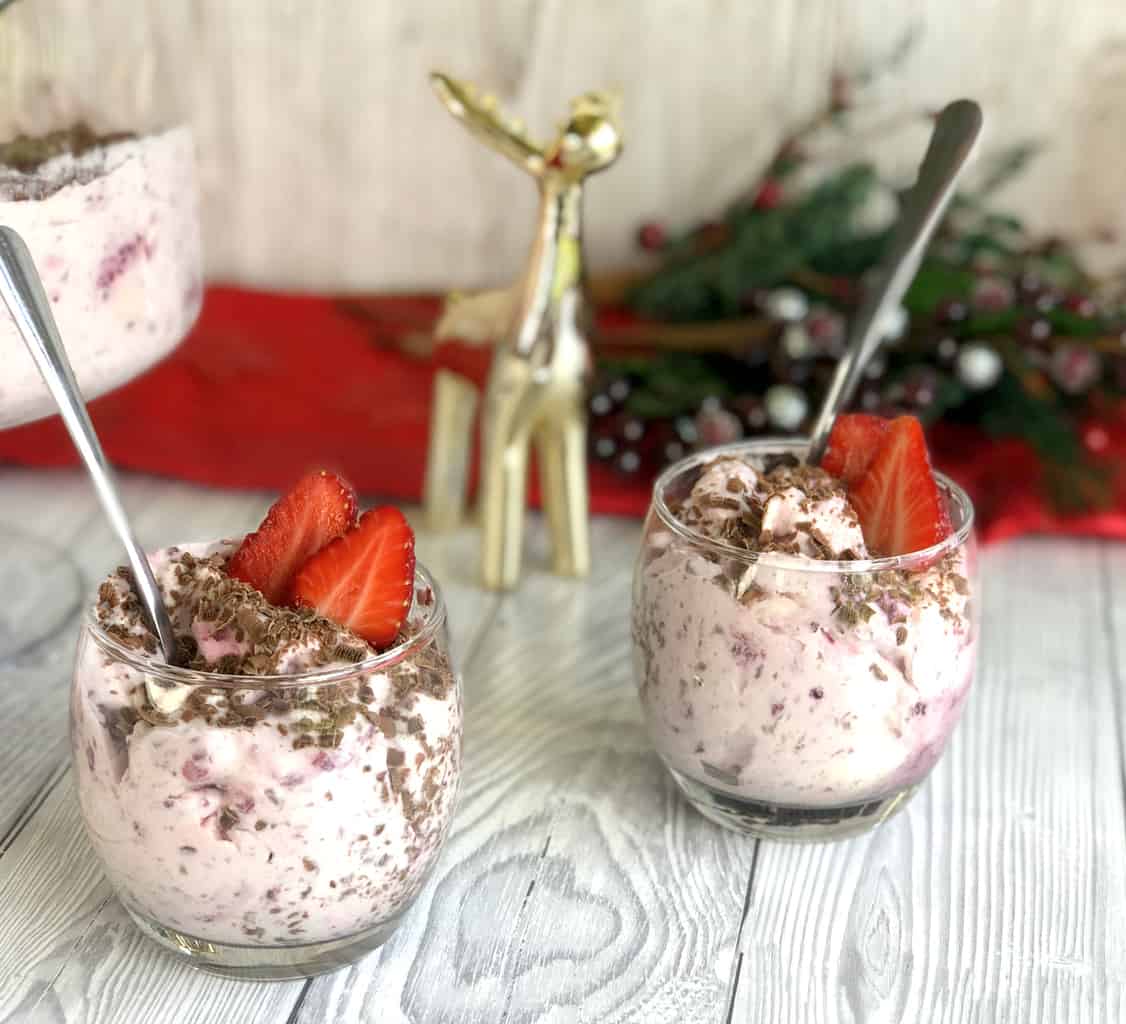 This unusual combination of ingredients works so well and is a much loved dessert here in New Zealand. I hope we can spread this a little further around the world.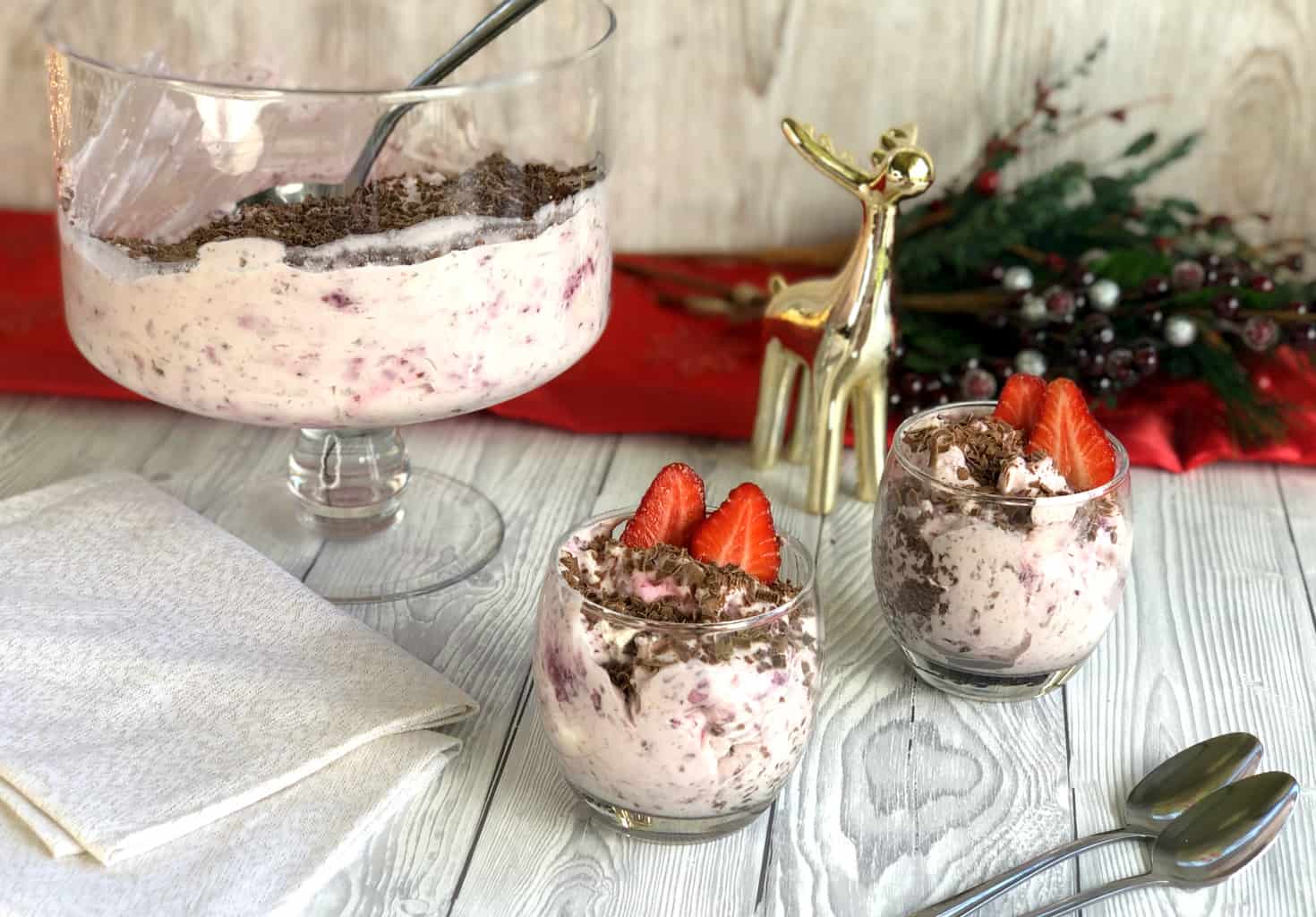 Also known by many as Summer Salad or Summer Dessert you can make this in many ways, so don't be limited by what I have done here today. There are only a few simple ingredients – but you can make it your own!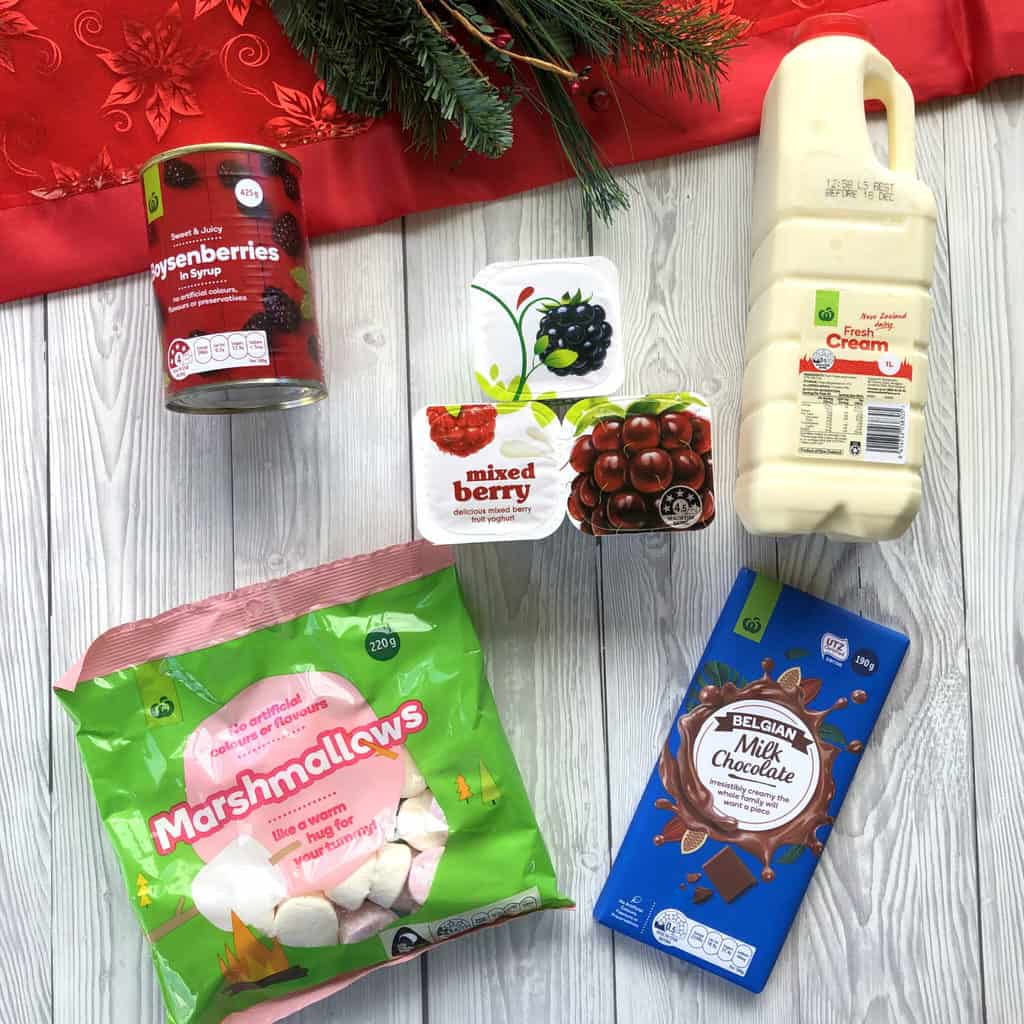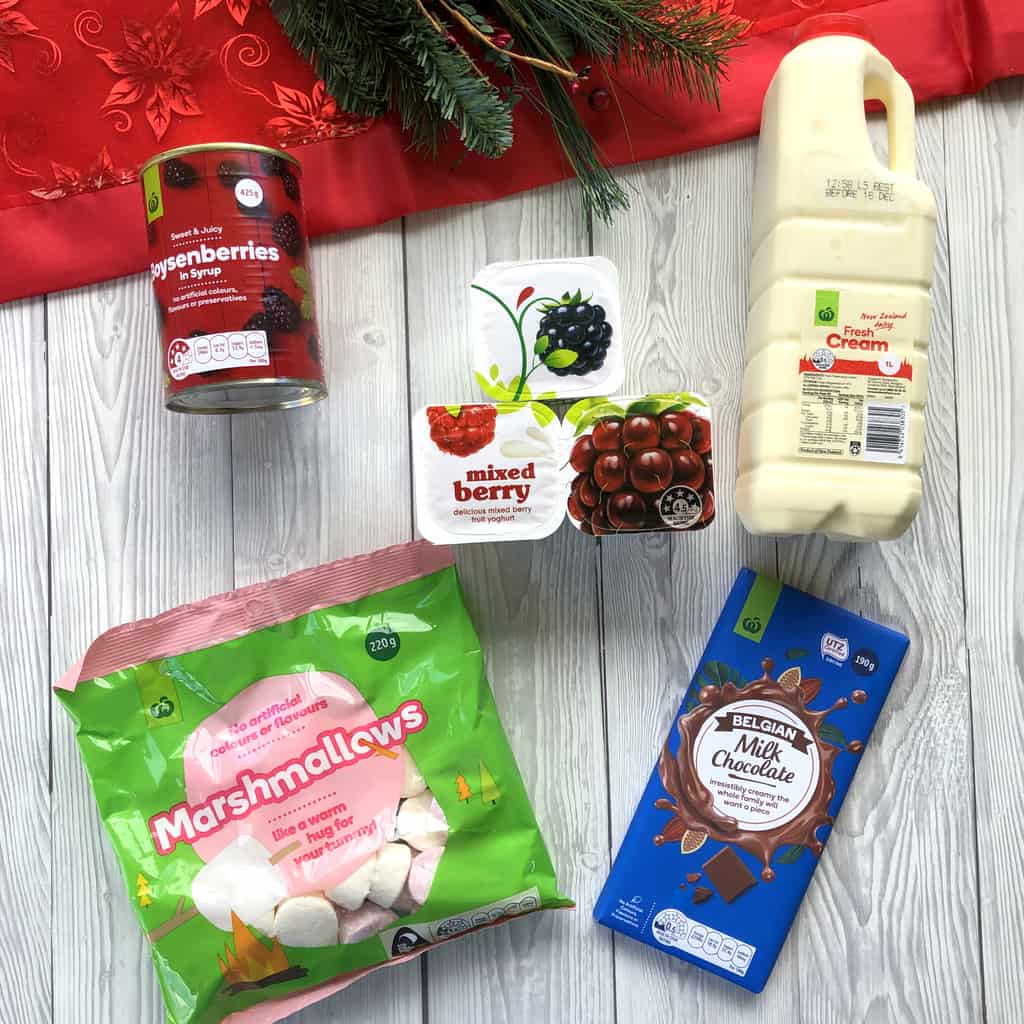 You can choose any flavour yoghurt you feel would pair best with the fruits you choose, a sweetened fruit yoghurt of your choice. I have used mixed berry today but you can use any fruit yoghurt.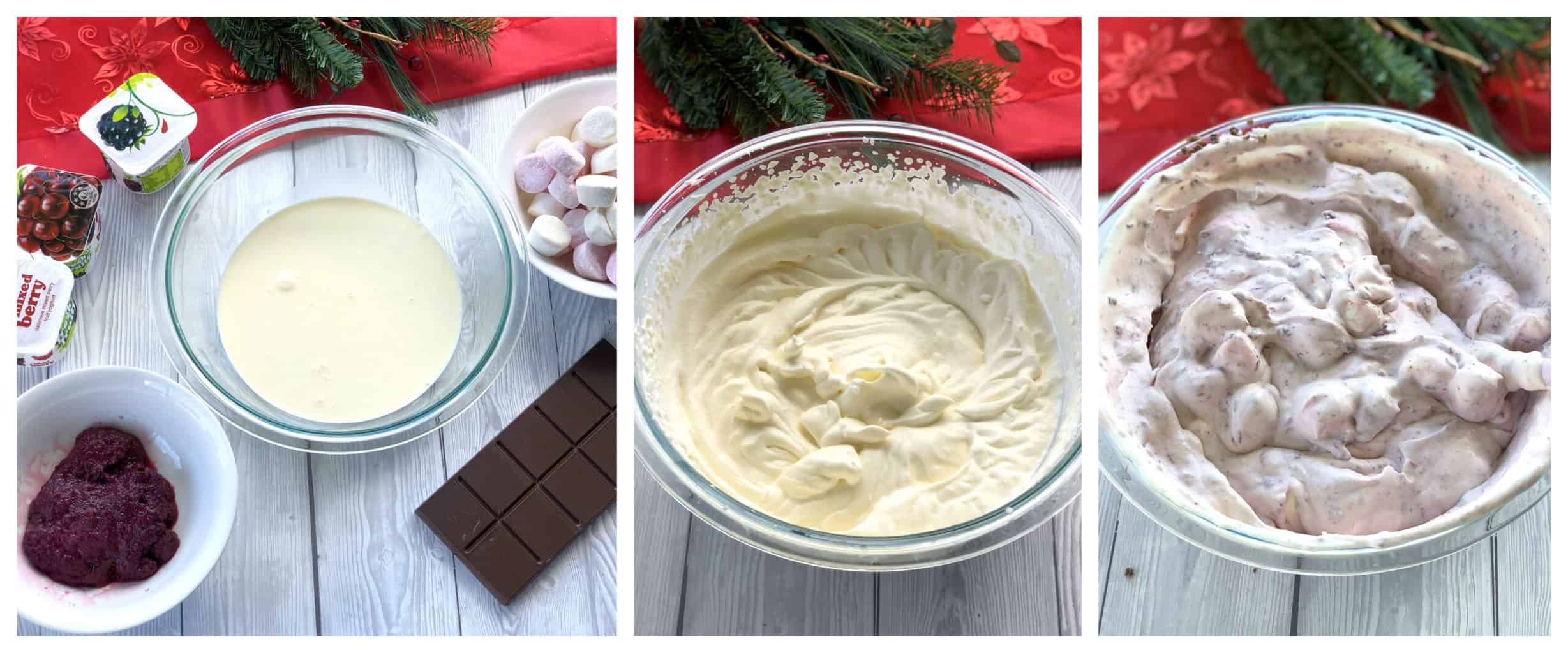 I have used a can of drained boysenberries today as that is the version I most fondly remember, but the options are unlimited! Think apricots, bananas, peaches, strawberries and more!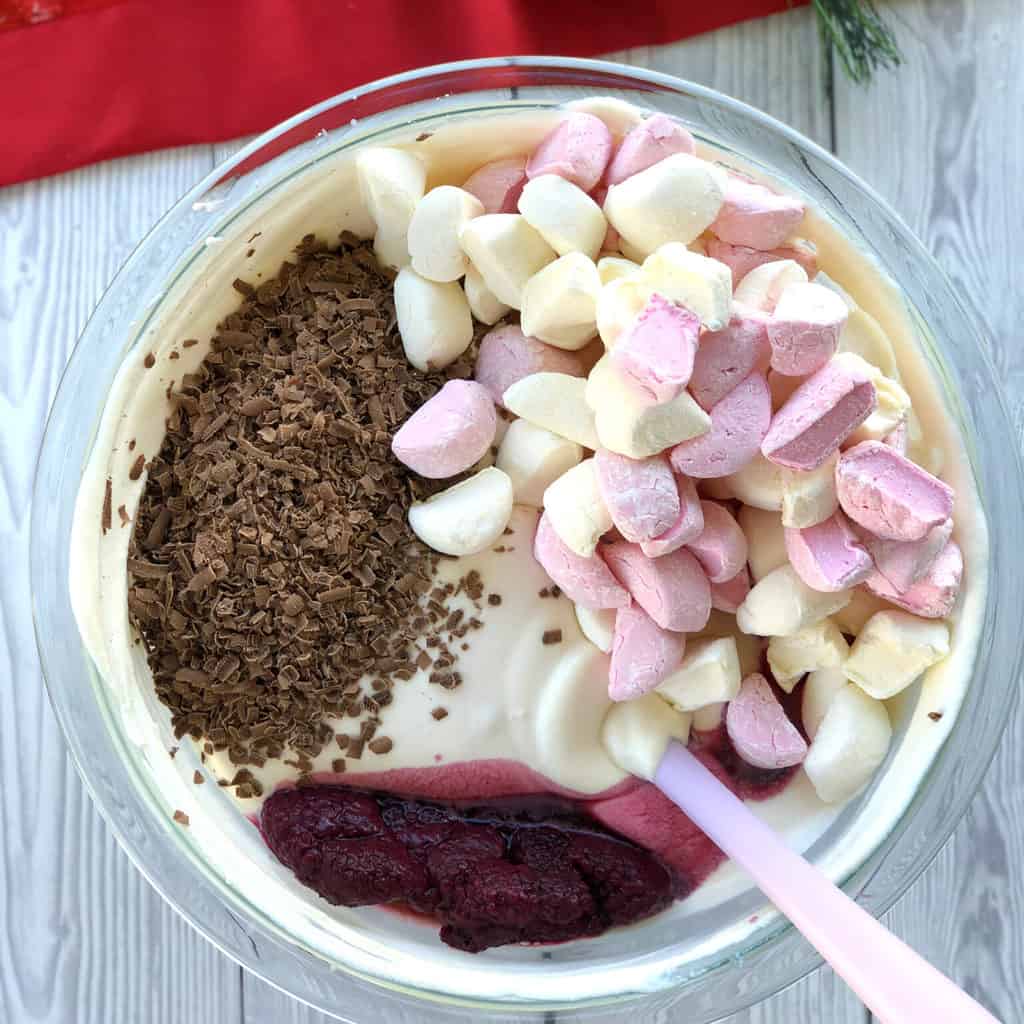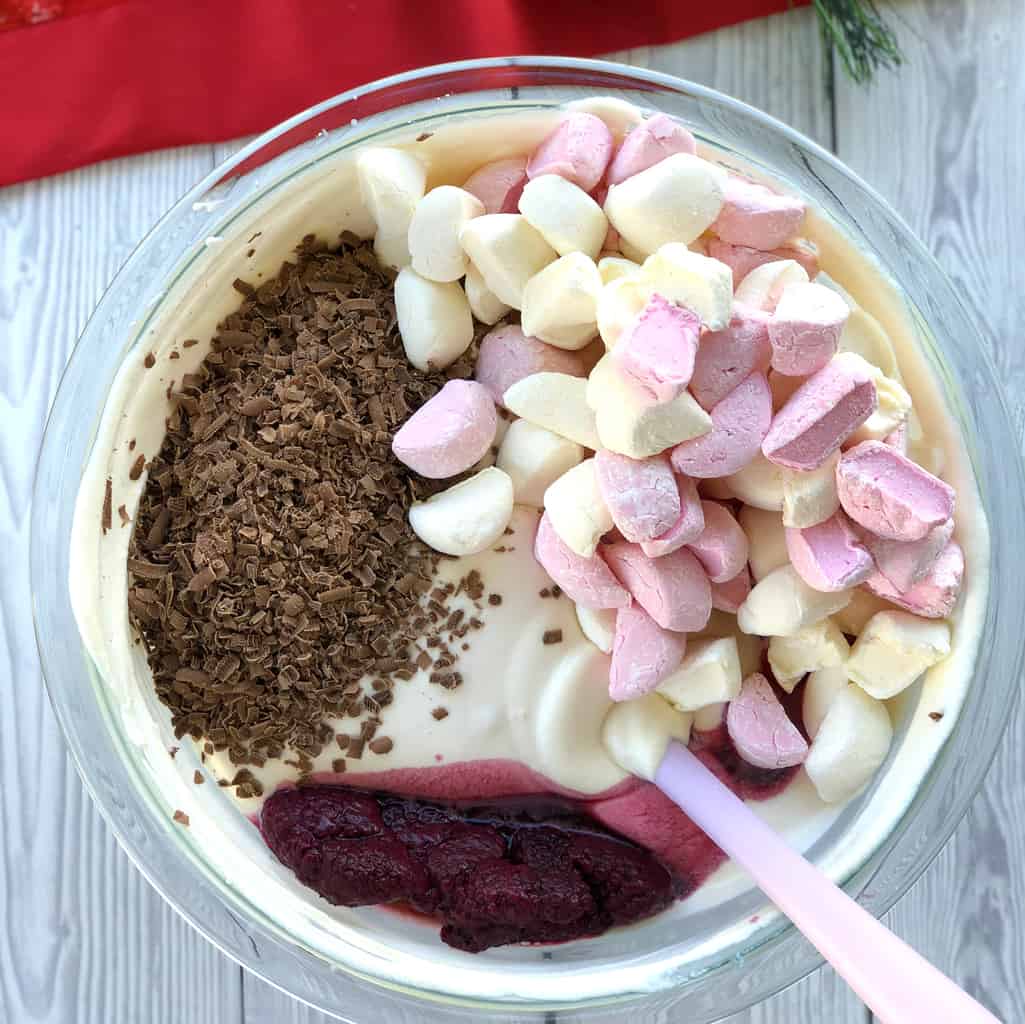 If marshmallows isn't to your taste feel free to omit that too! I have amended the original recipe a little to suit the size we usually require but I have also included the original recipe here as I was given it by my Aunty
Original Ambrosia Recipe
300 mls Cream
1-2 pots (125g) of fruit yoghurt, fruit flavoured
Fruit (apricots, bananas, boysenberries, strawberries, peaches etc)
If desired chopped marshmallows & grated chocolate
The preparation of this recipe is really simple, you need to whip the cream until soft peaks form.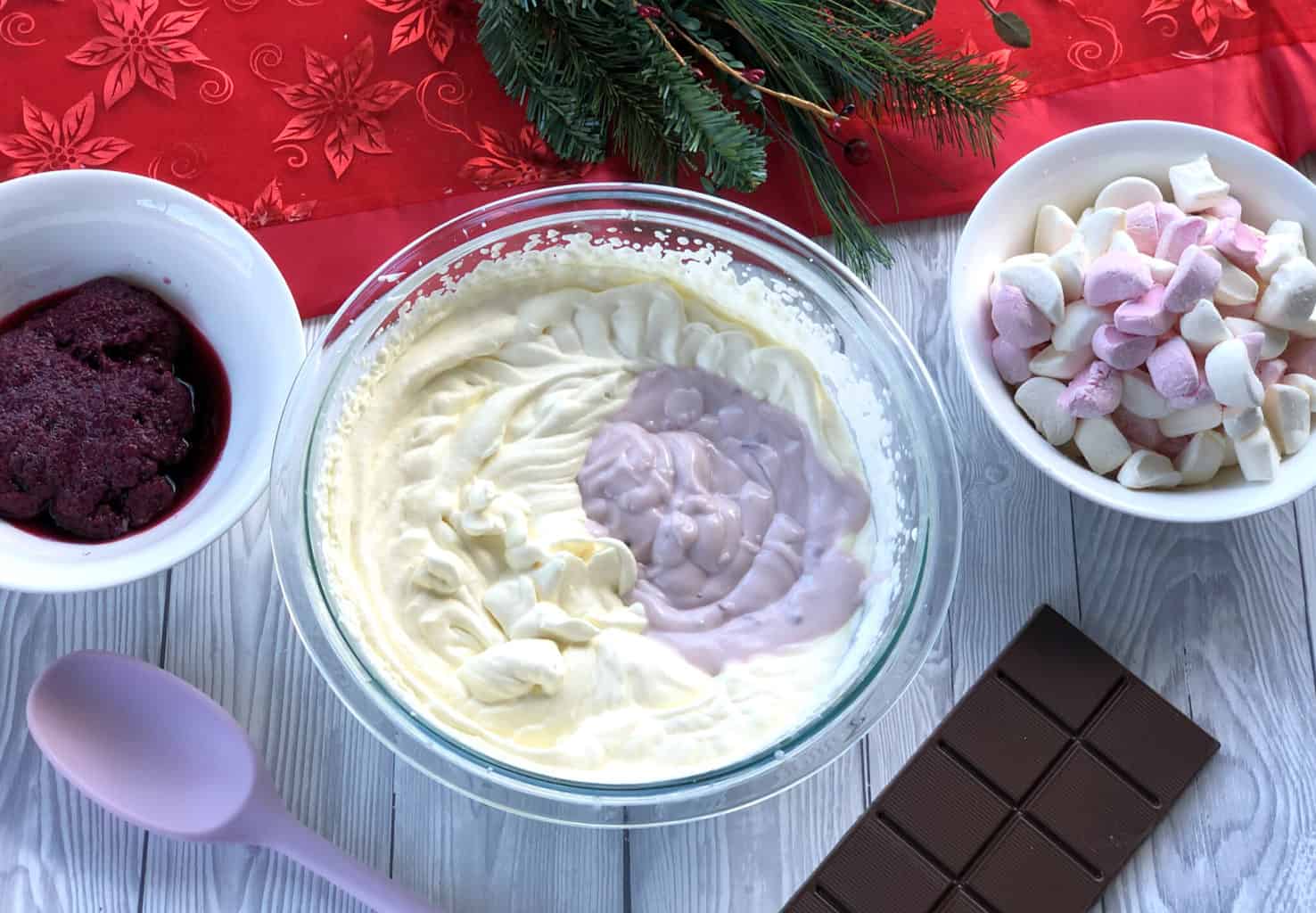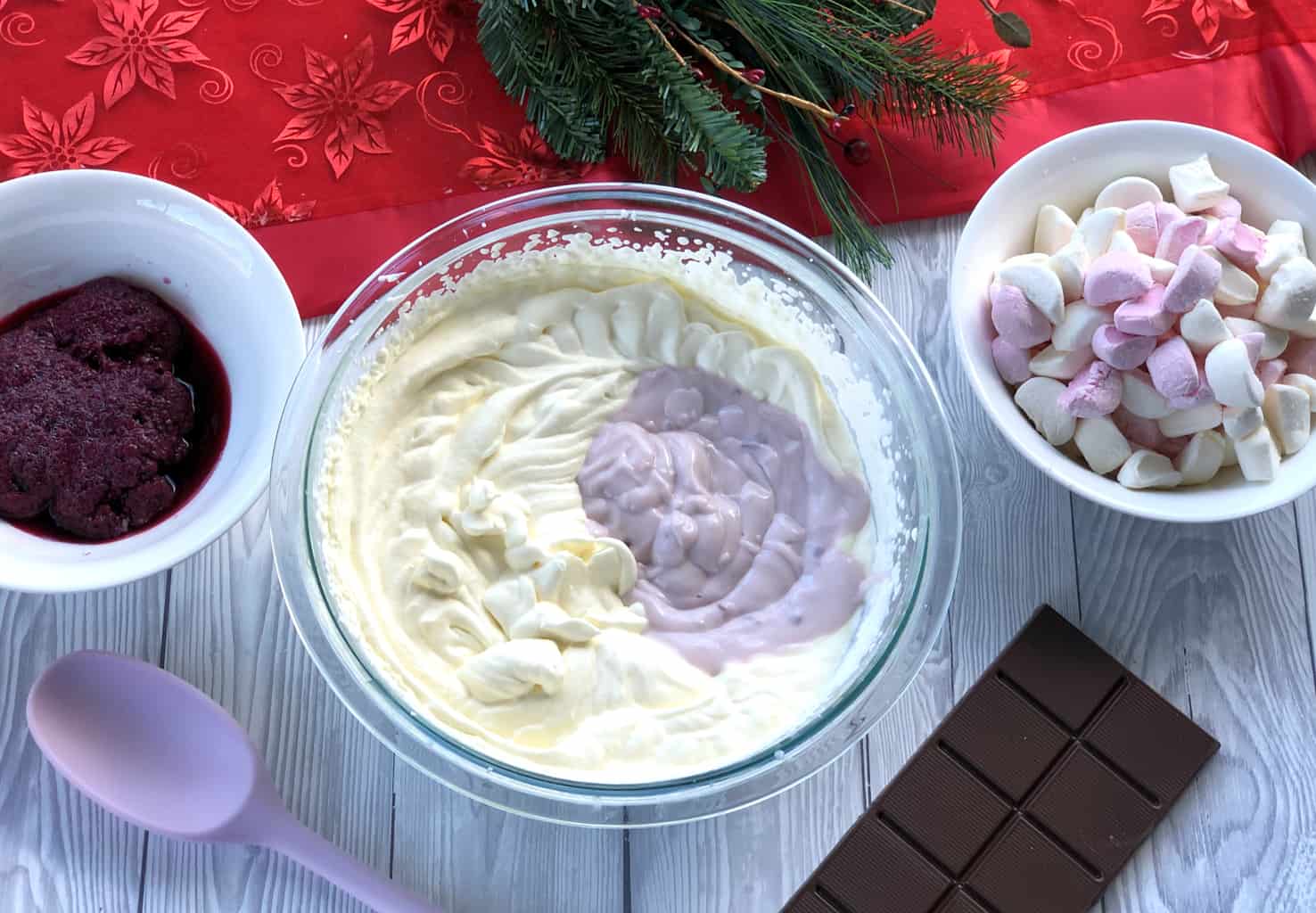 How do I get soft peaks with whipped cream?
Add your cream to a clean bowl and using electric beaters (or hand held if you are feeling patient!) beat on a medium speed until the cream begins to froth or foam then increase the speed to medium high.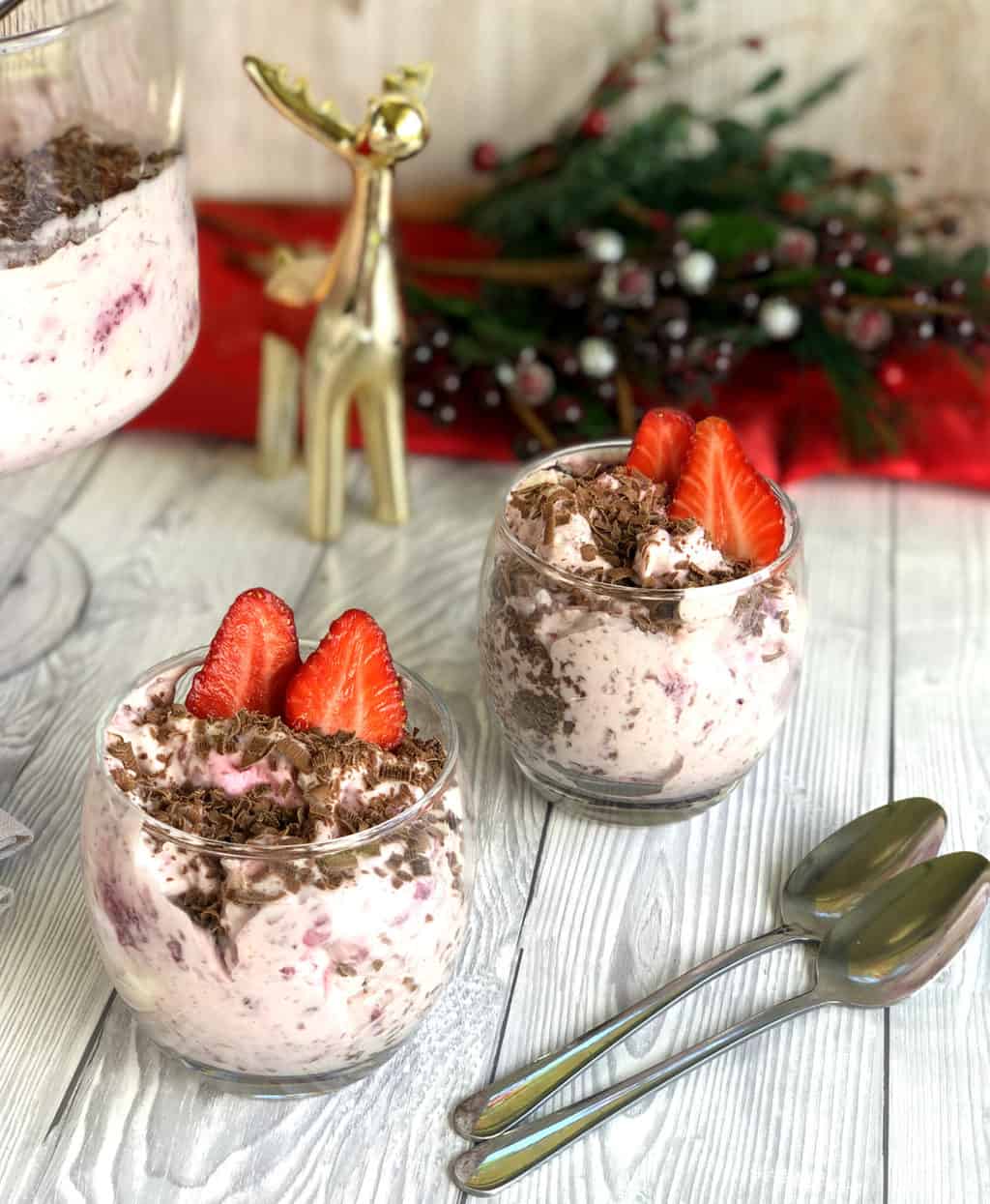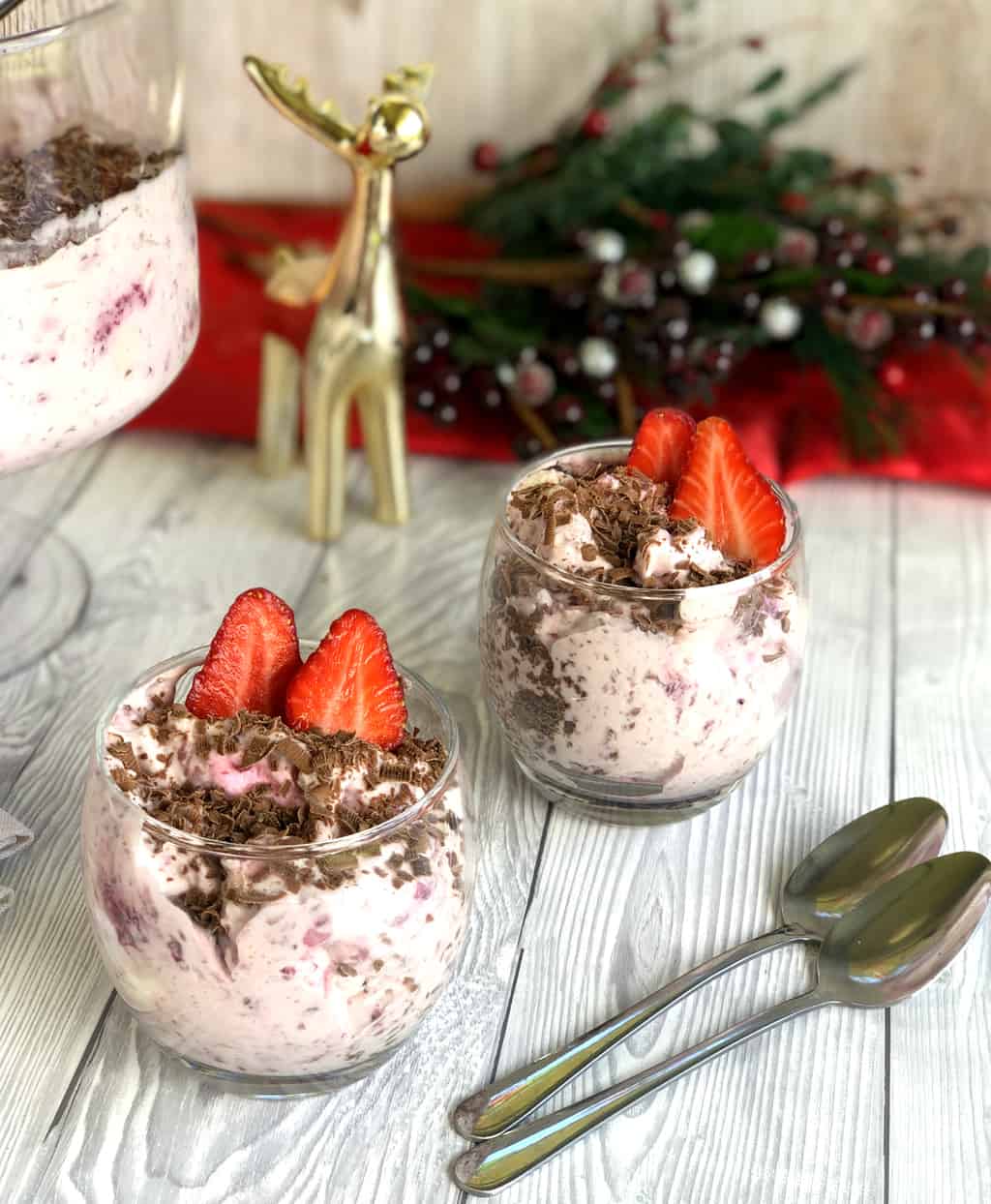 Once the cream begins to thicken and leave a trail from the beaters you will see if you lift the beaters that the cream lifts up. A peak forms but immediately the peak falls, this is a soft peak.
Take care at this stage as you can easily overbeat cream. A medium peak will hold its form for much longer.
If you are looking for more Christmas desserts with cream please check out my Eton Mess!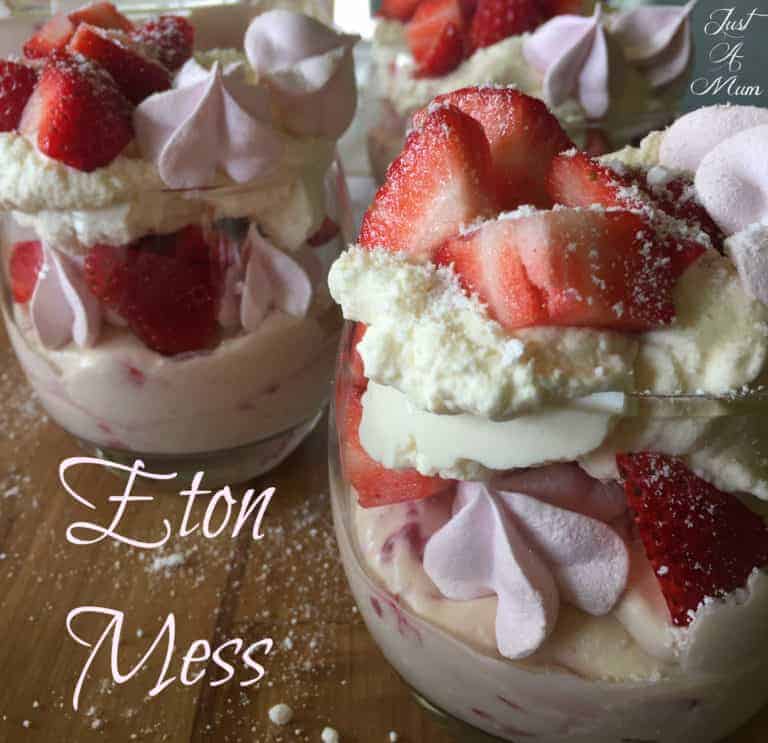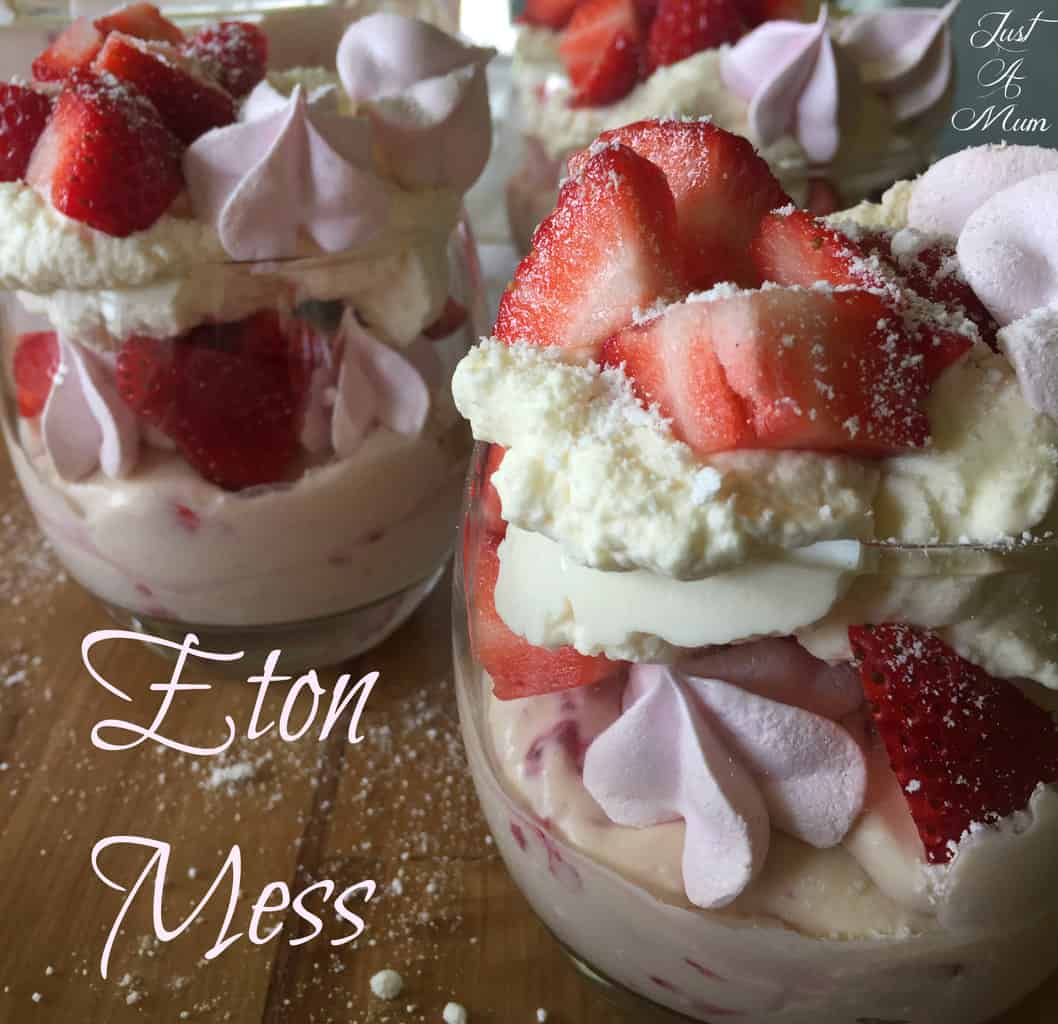 I hope you enjoy this lovely family recipe for many more years to come
Onto the recipe!
So very easy, just 20 minutes to make and you will have a glorious dessert to share with the whole family.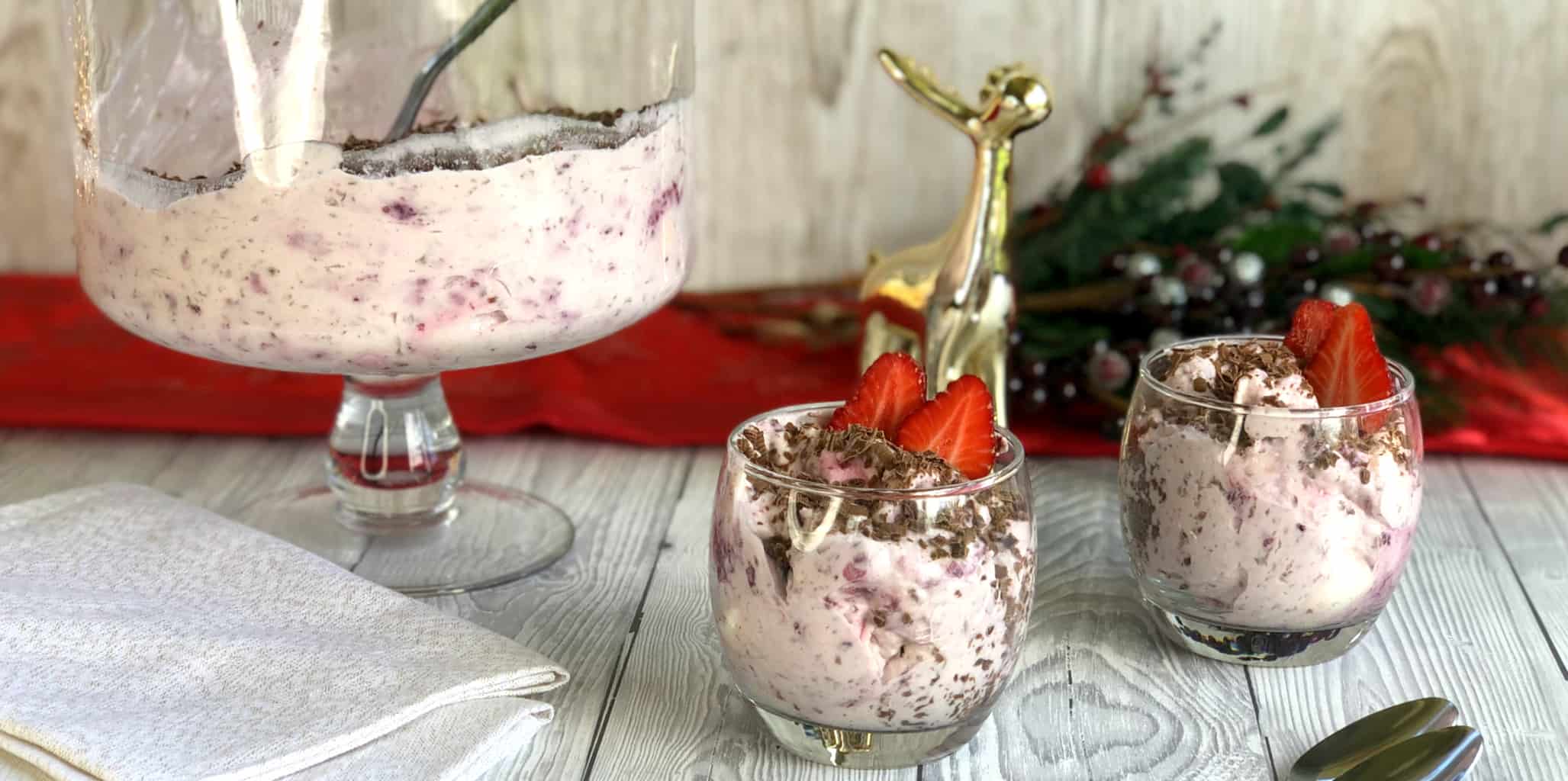 Thank you so much for stopping by to check out my latest recipes on my blog. If you are not already be sure to follow me on Facebook or Instagram for more deliciousness, and you can register your email in the subscription box below to receive all my recipes as I publish them.
Happy Baking
Anna
Pin It! Pinterest