This is a truly delicious dessert treat, I hope that this Ambrosia Trifle inspires you to give an old recipe a new makeover this Christmas.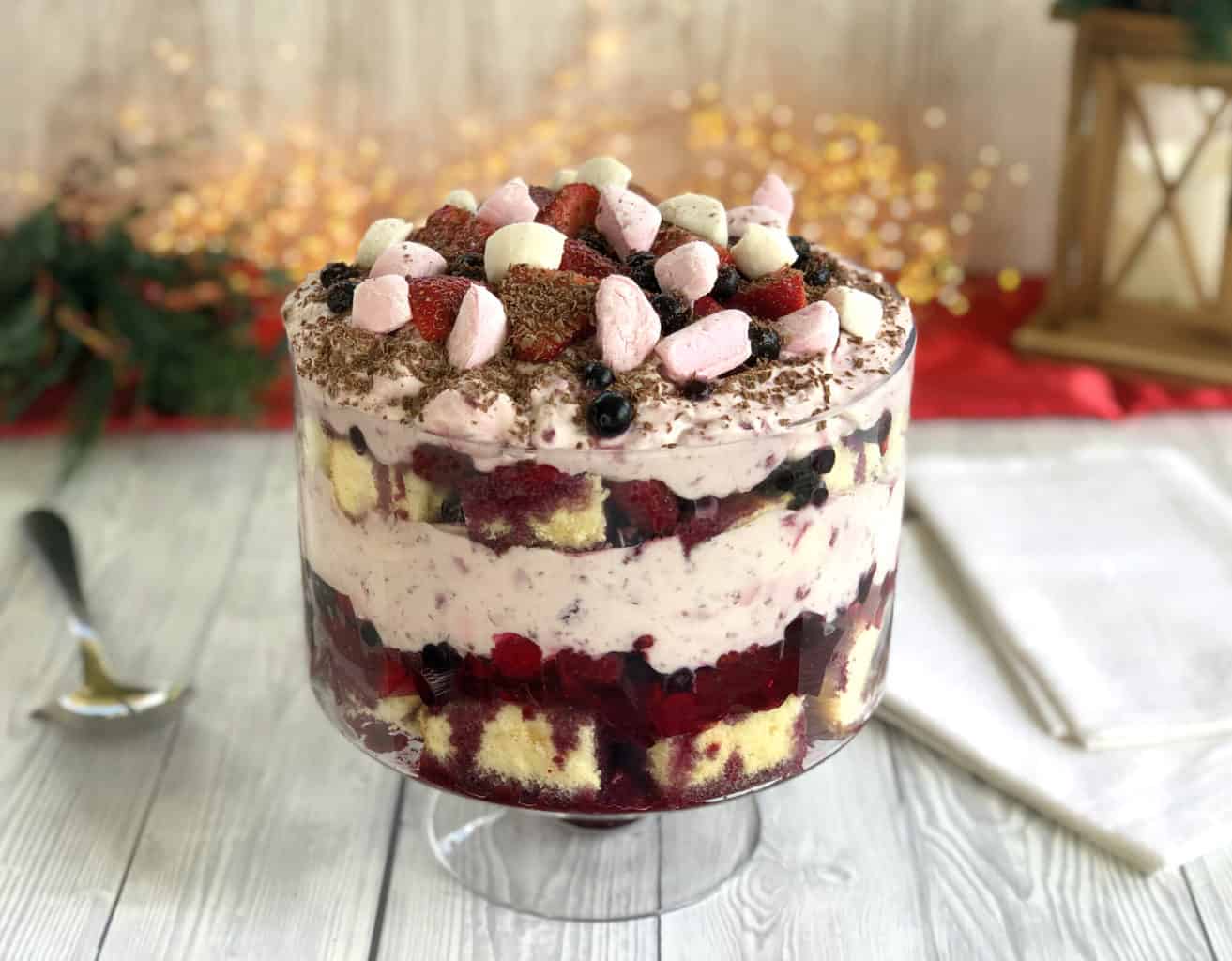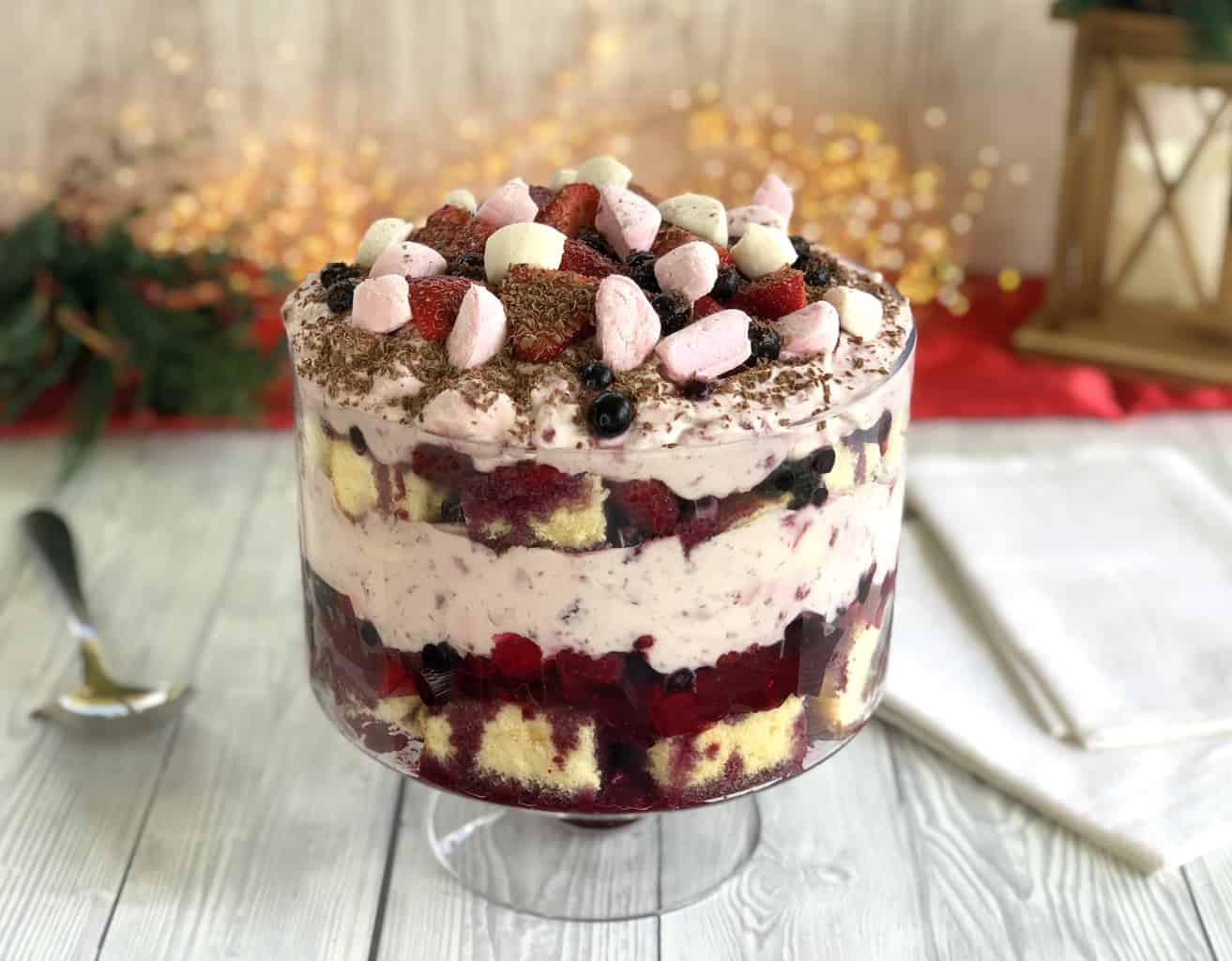 This post has been sponsored by Countdown Supermarkets, all products can be found in store or online.
Each year I like to create a truly decadent delicious new Christmas recipe to provide you with an idea for a true Christmas Showstopper. This year I have partnered with Countdown to bring you something so easy to make but so pretty that you will be the talk of the party!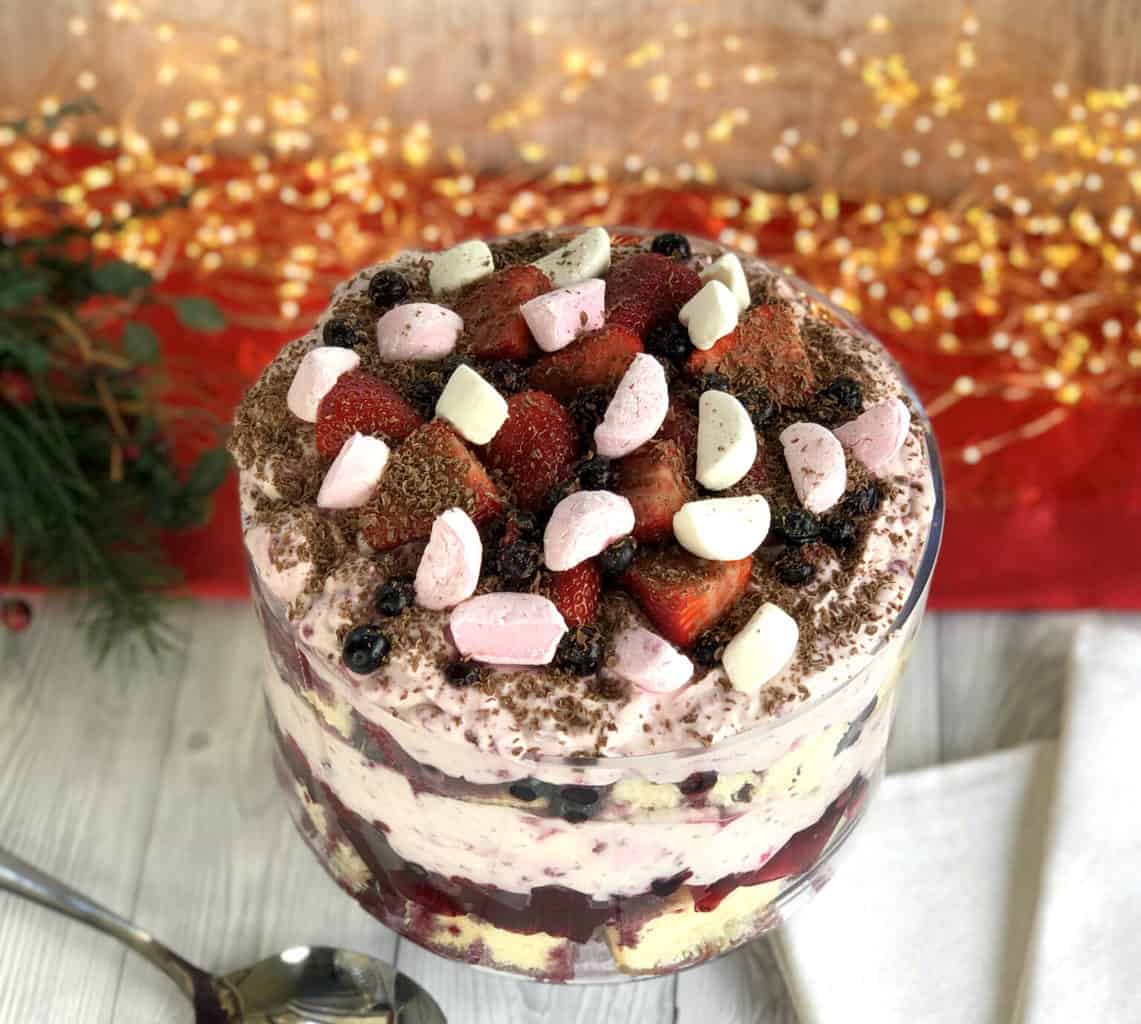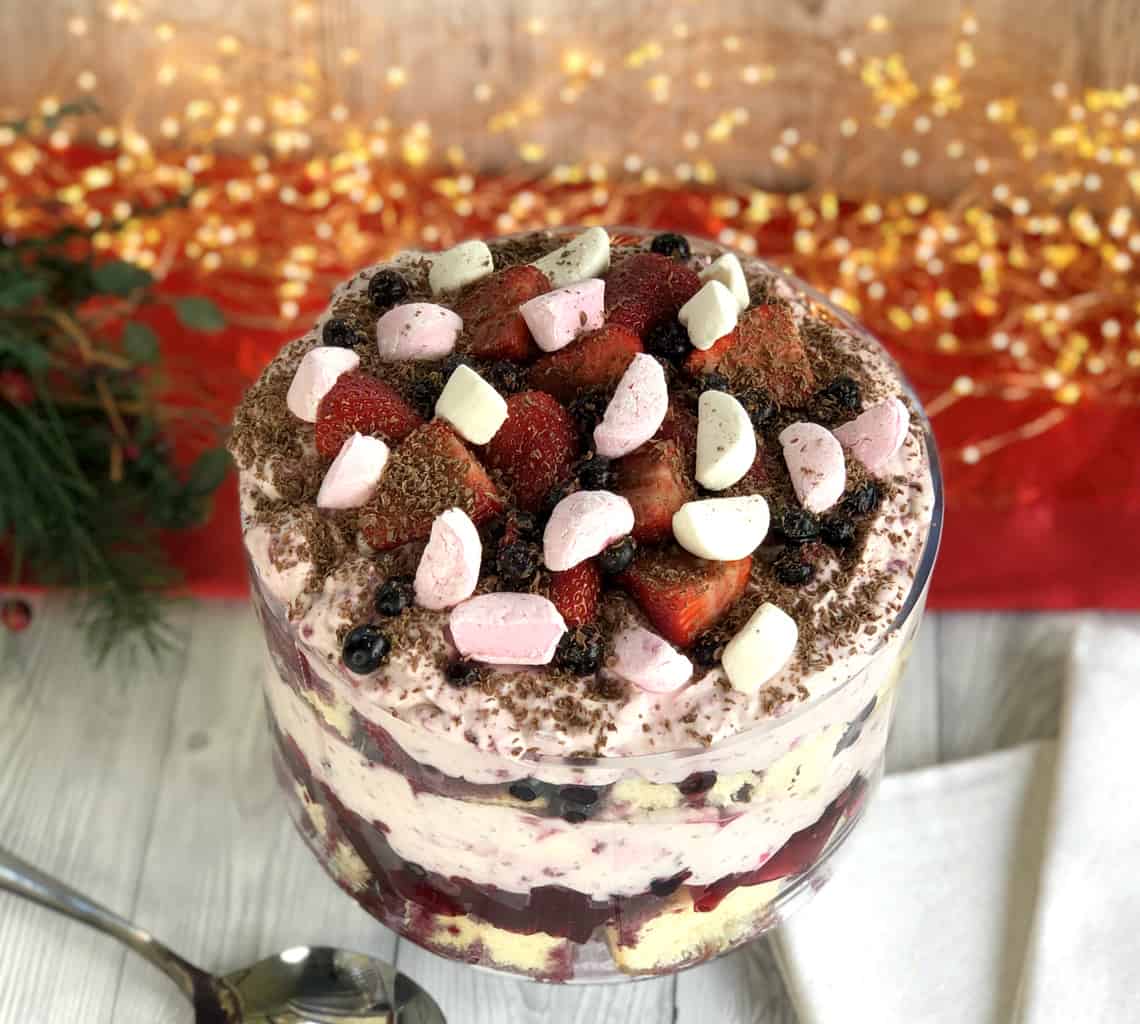 Ambrosia is a classic dessert that has been appearing on tables here in New Zealand for generations. My lovely Aunty Dianne has been making this for our Christmas day desserts since I was a little girl.
I finally asked her for the recipe and then realised I could fuse it with another classic Kiwi dessert, the trifle for something truly special.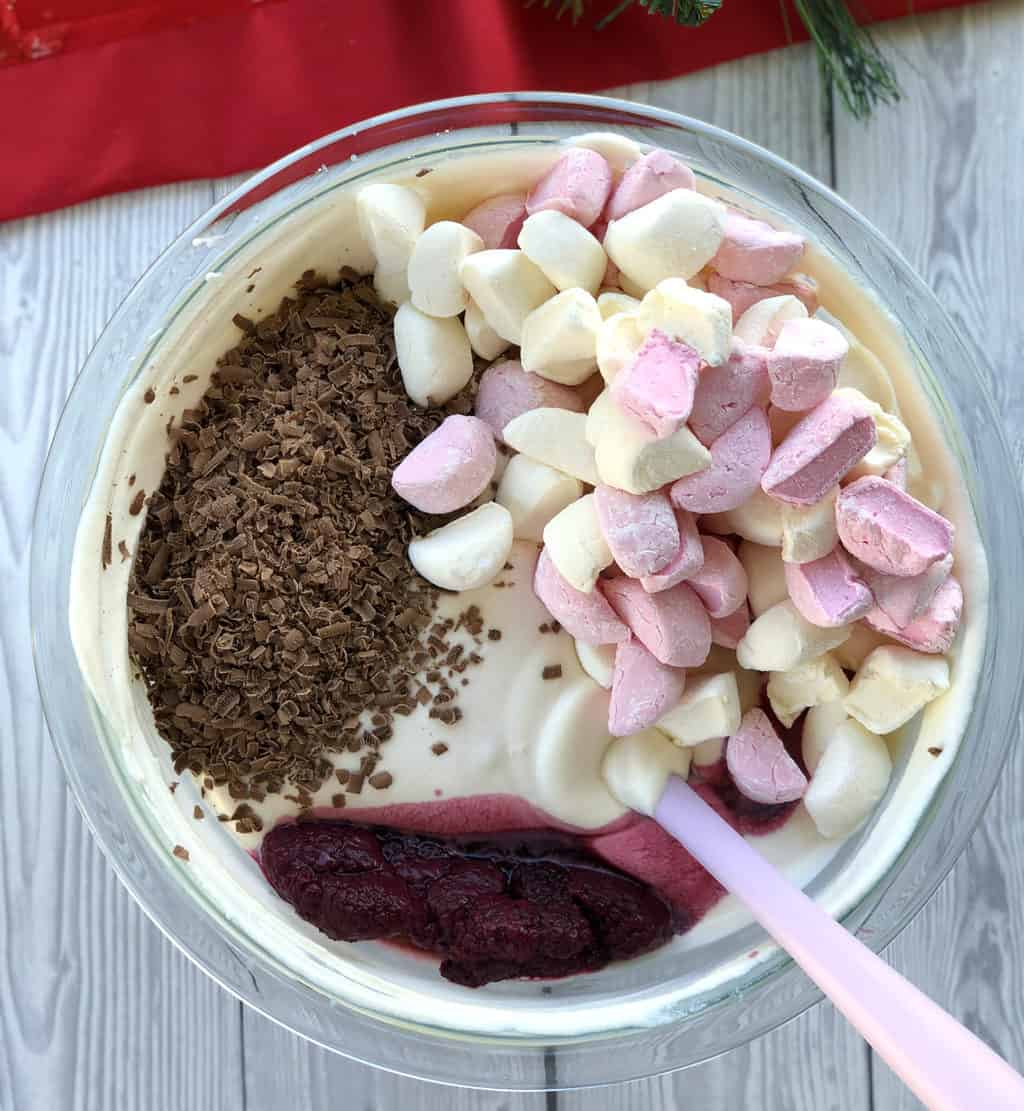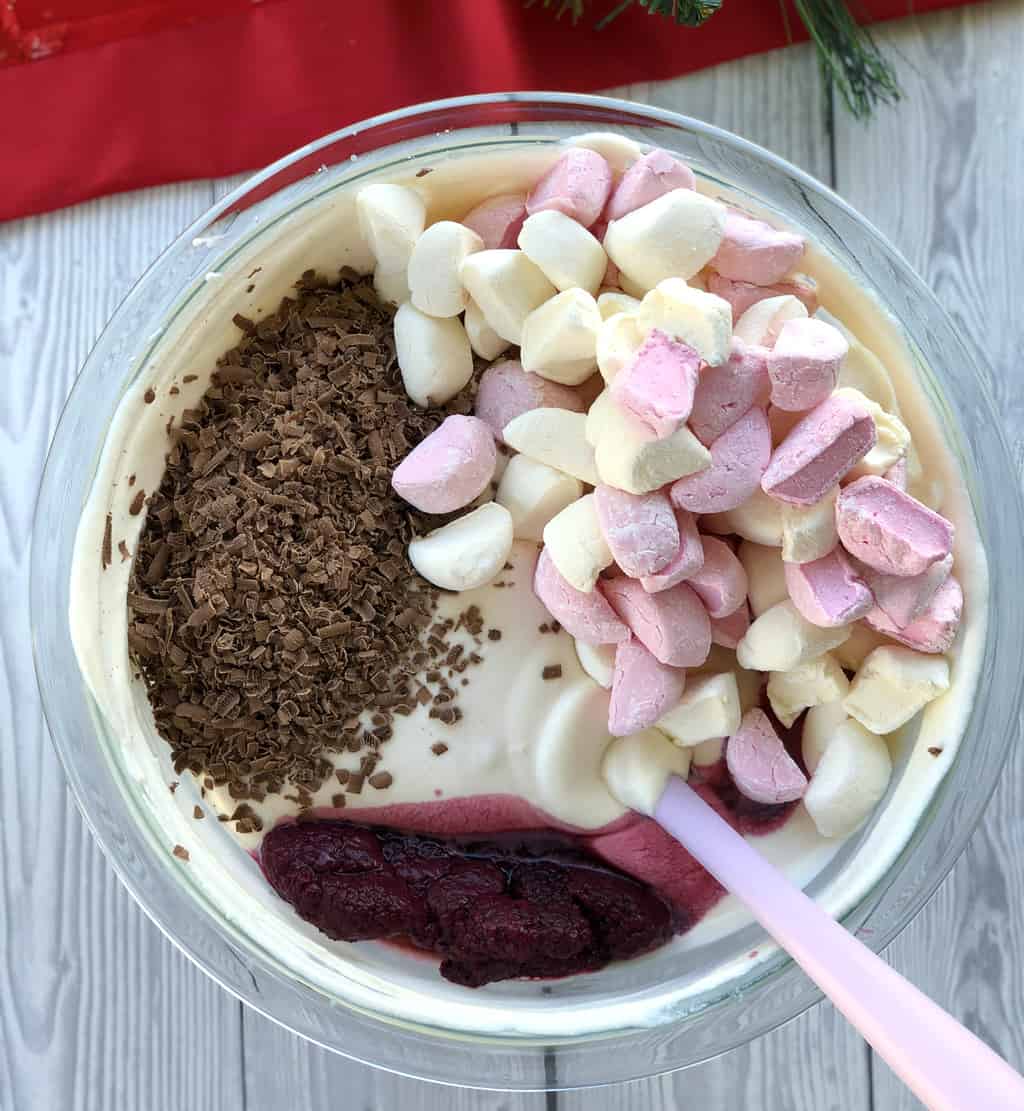 Ambrosia is a combination of whipped cream, yoghurt, fruits, marshmallows and often grated chocolate. Sometimes called Summer Salad, or dessert, it has been around for years. You can find my recipe for it here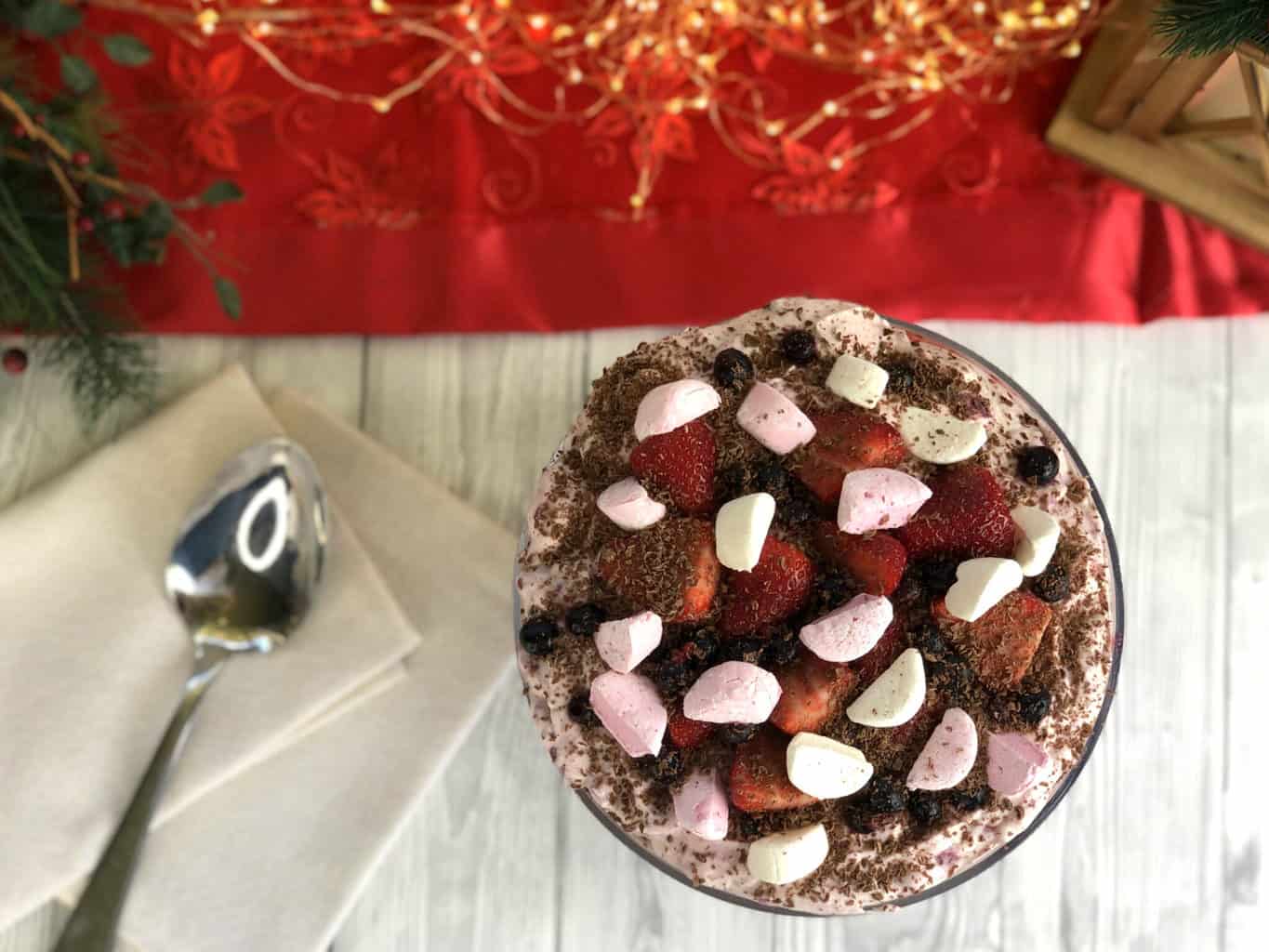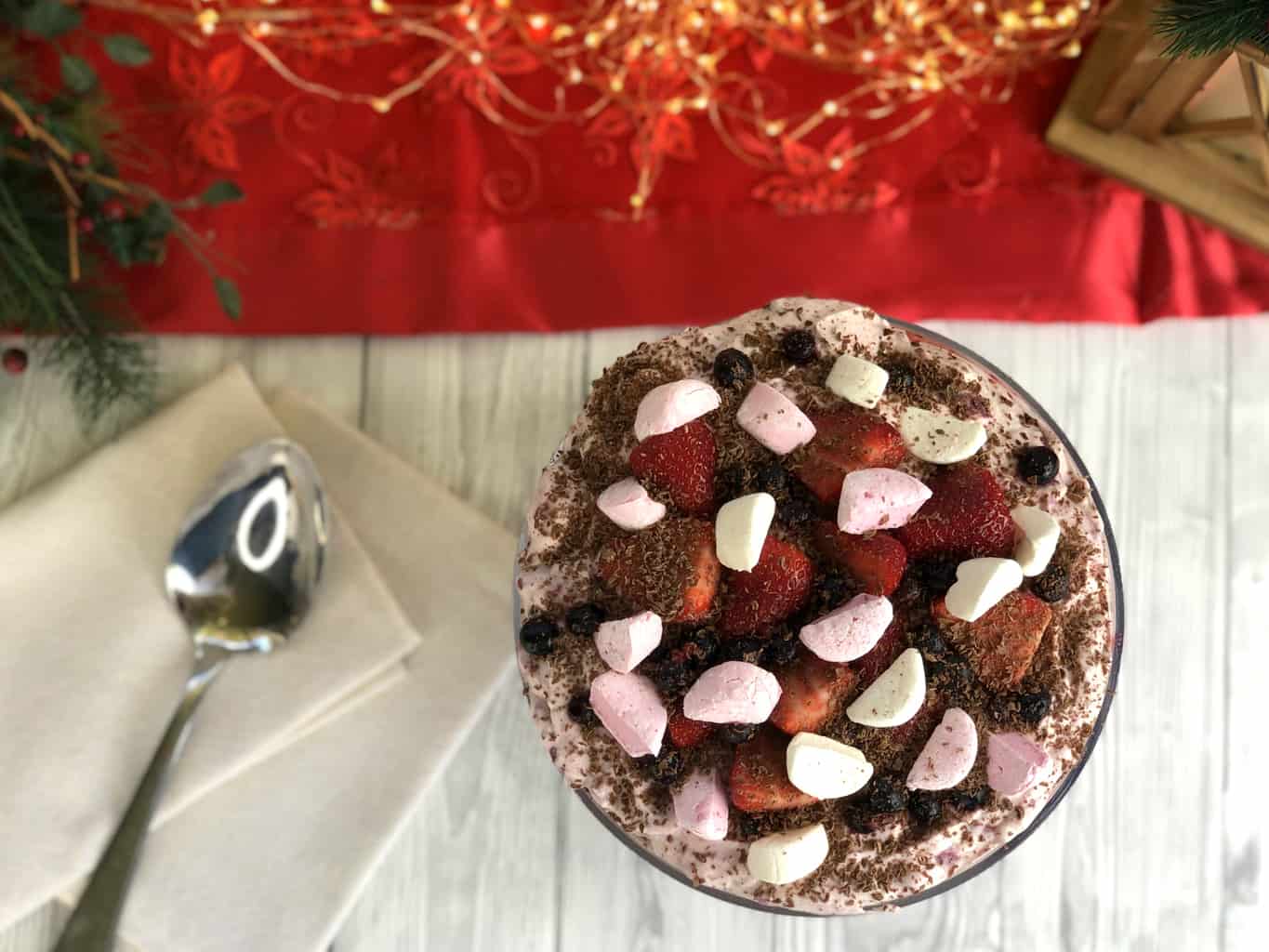 I have shared the more traditional version here with boysenberries, but the options are endless in terms of fruits you can use and the flavour of yoghurt. As long as the yoghurt is a sweetened fruit yoghurt it will work perfectly.
Because of using the boysenberries that has led to me using mixed berries and a mixed berry yoghurt, but if you use peaches and apricots you can change up the liquid you use and the flavour yoghurt. Truly make it your own.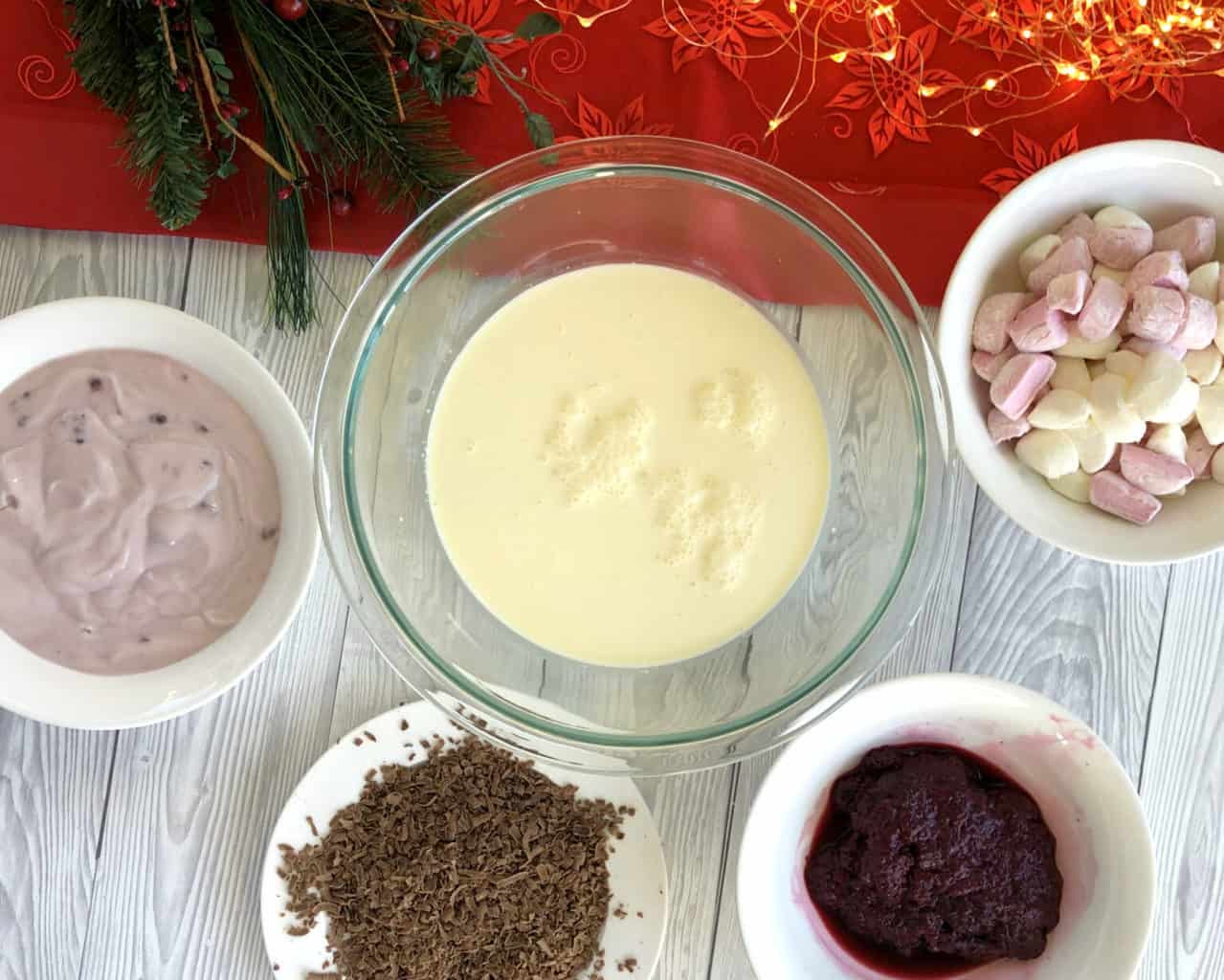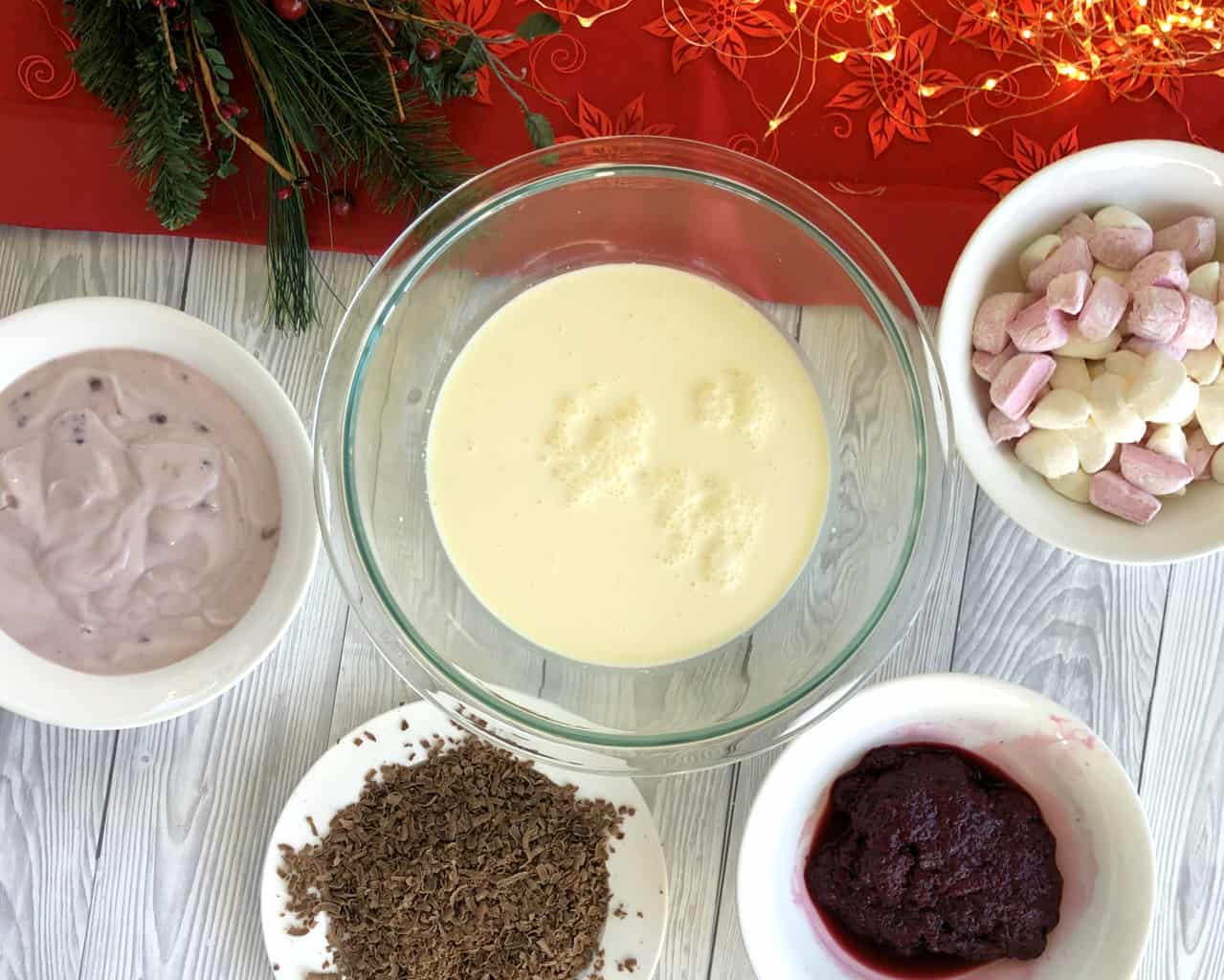 Traditionally trifle uses some form of alcohol to pour over the sponge, this adds extra flavour and does not leave the sponge too dry. Here I have left out the alcohol but an orange liquor would be lovely added to the boysenberry juice.
There is some contention as to whether trifle sponge should be soaked in liquid and therefore soggy or left dry. I fall somewhere in the middle, I like to add a little liquid to soak in and add flavour but not so much it is mush!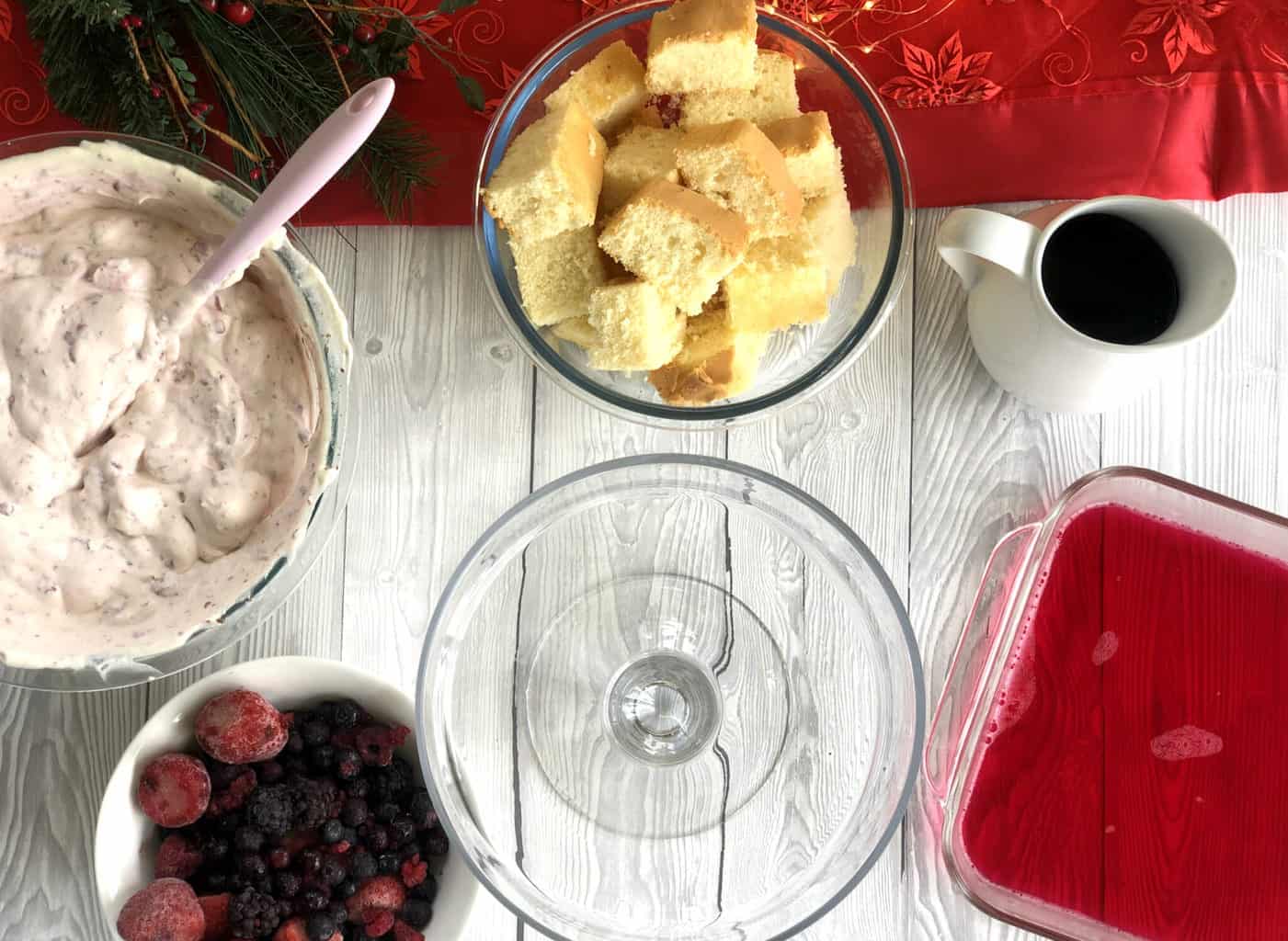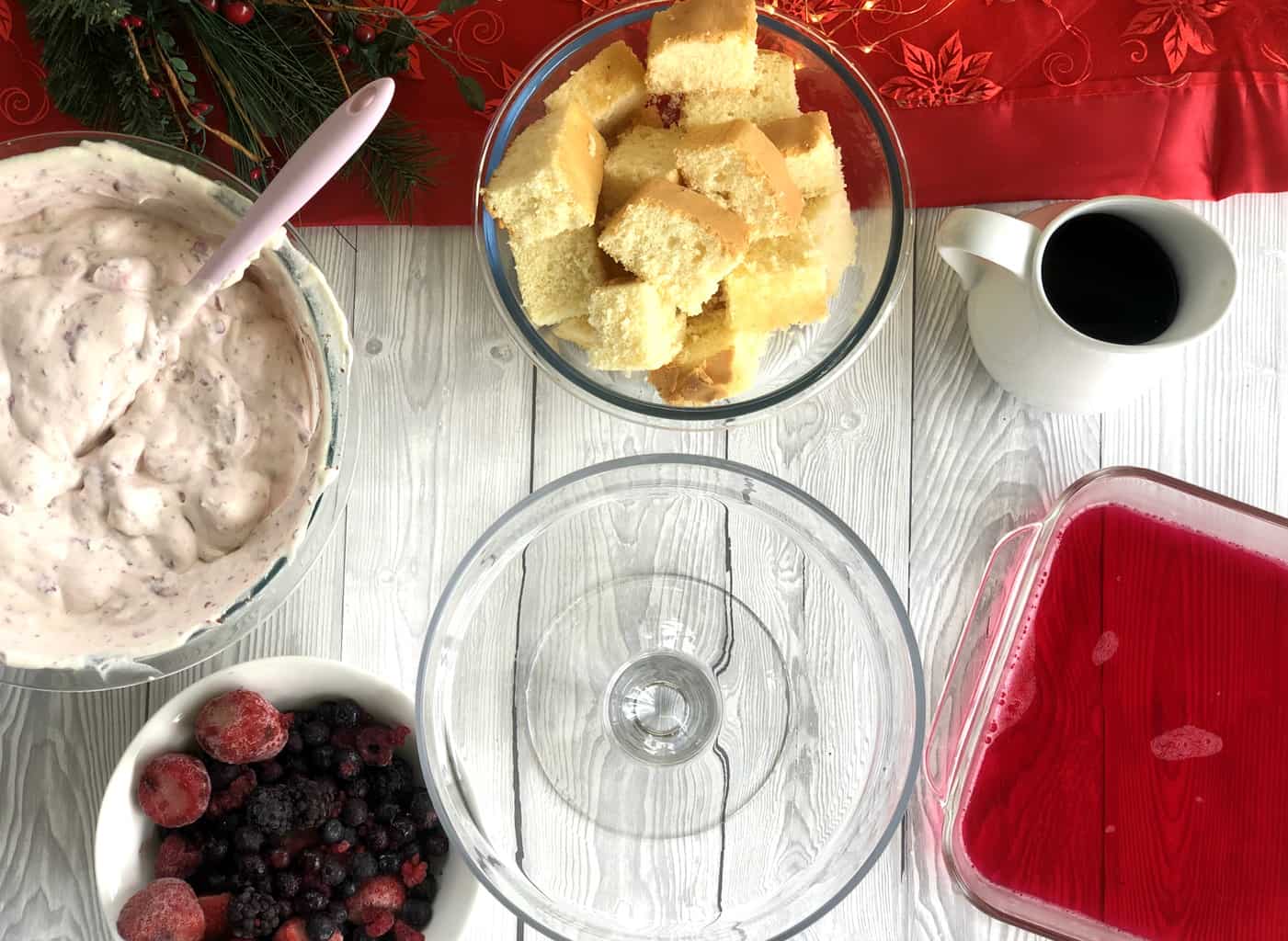 This is such an easy to assemble recipe, it can be made ahead and enjoyed the next day or 6 hours time. I always find trifles are best the next day, and of course I highly encourage this as a breakfast food too!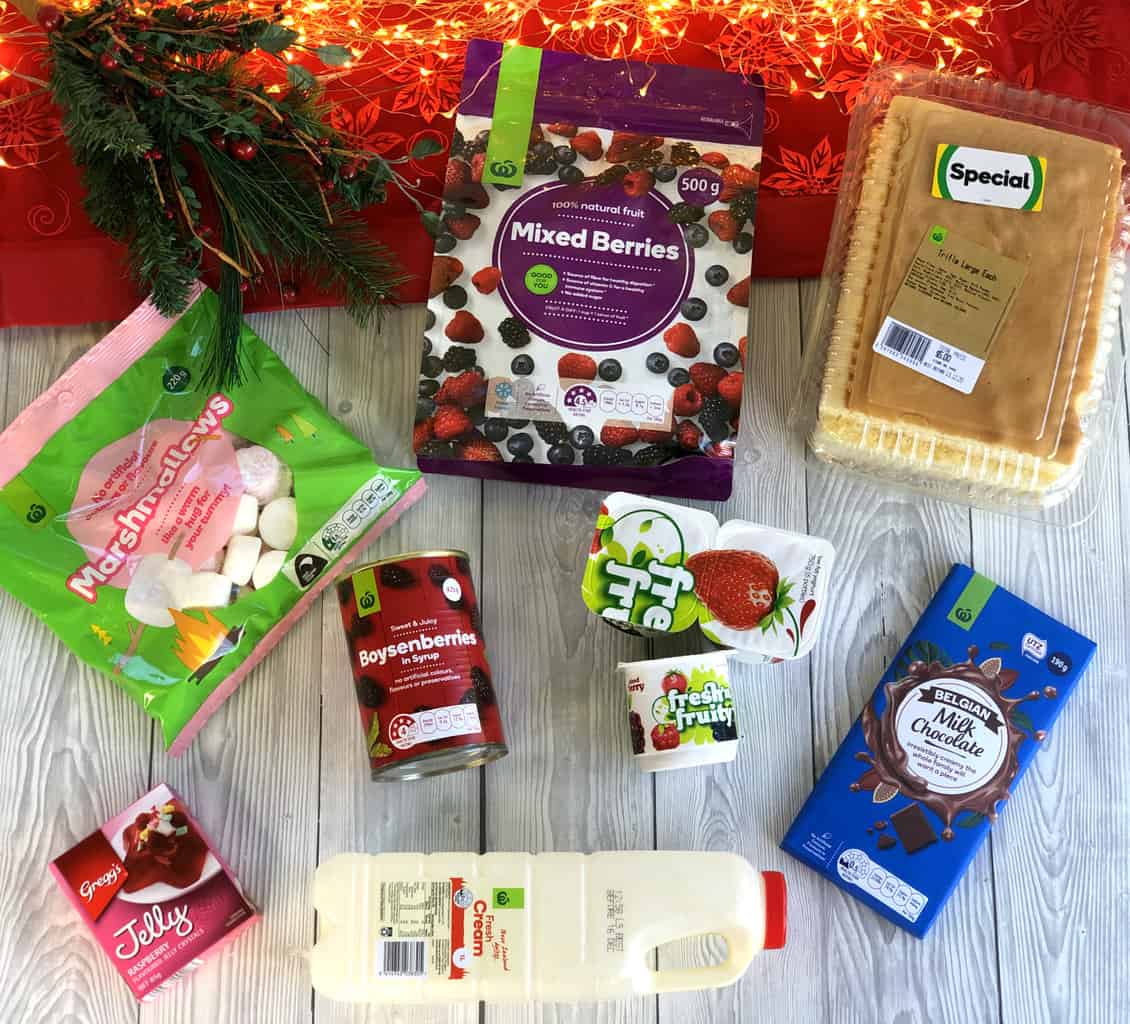 The ingredients are all simple and easy to find in store or online at Countdown Supermarkets.
You will need
Cream

Fruit Yoghurt

Marshmallows

Can of Boysenberries & Juice

Chocolate

Large Sponge Cake

Raspberry Jelly

Frozen Mixed Berries

Extra toppings to serve
You will need to prepare the jelly the night before, I set this in a square baking tin so that it is only a few cm high.
First you prepare the Ambrosia. Then you prepare all of the ingredients while that chills slightly and begin to layer these until you have done two layers. You will require a large trifle bowl for this, mine is 3.5 litres and it was full!

I usually make this the night before and this allows the Ambrosia to set and the flavours to blend well. You can decorate the top just before serving. With what is up to you!
I have used a combination of fresh strawberries, marshmallows, frozen blueberries and grated chocolate. You could add a few mint leaves to be extra festive.

Would you like another version of trifle that is totally divine and cream free? Check that out here
I hope this recipe makes an appearance on Christmas tables all across the world!
Onto the recipe for Ambrosia Trifle
I hope you love how easy and special this is and cannot wait to hear what you think
A huge thank you to Countdown Supermarkets for partnering with me again this Christmas to bring you this special recipe.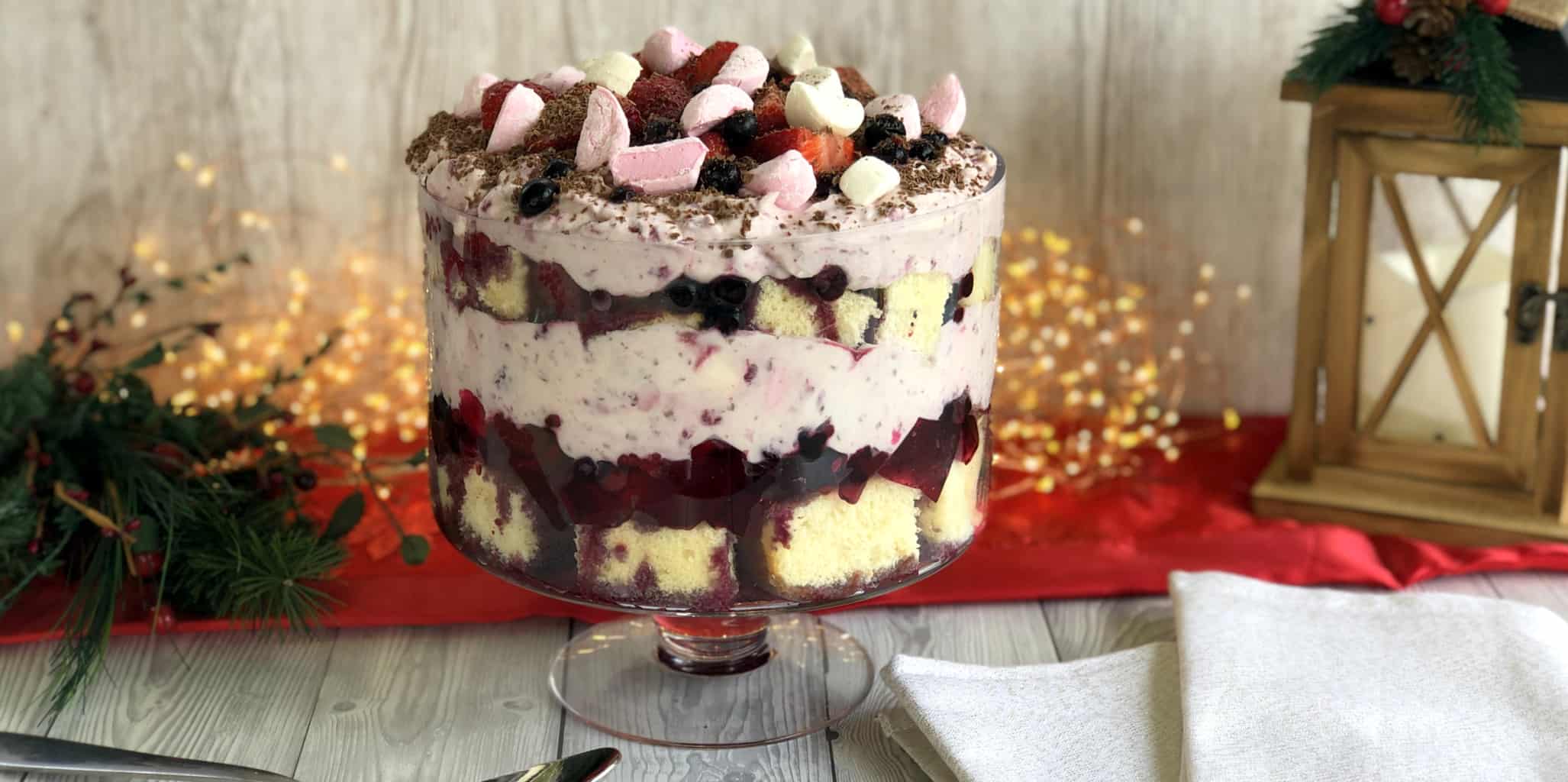 Thank you so much for stopping by to check out my latest recipes on my blog. If you are not already be sure to follow me on Facebook or Instagram for more deliciousness, and you can register your email in the subscription box below to receive all my recipes as I publish them.
Happy Baking
Anna
Pin It! Pinterest