This classic Greek Salad is a great recipe to have on hand, a delicious combo of flavours.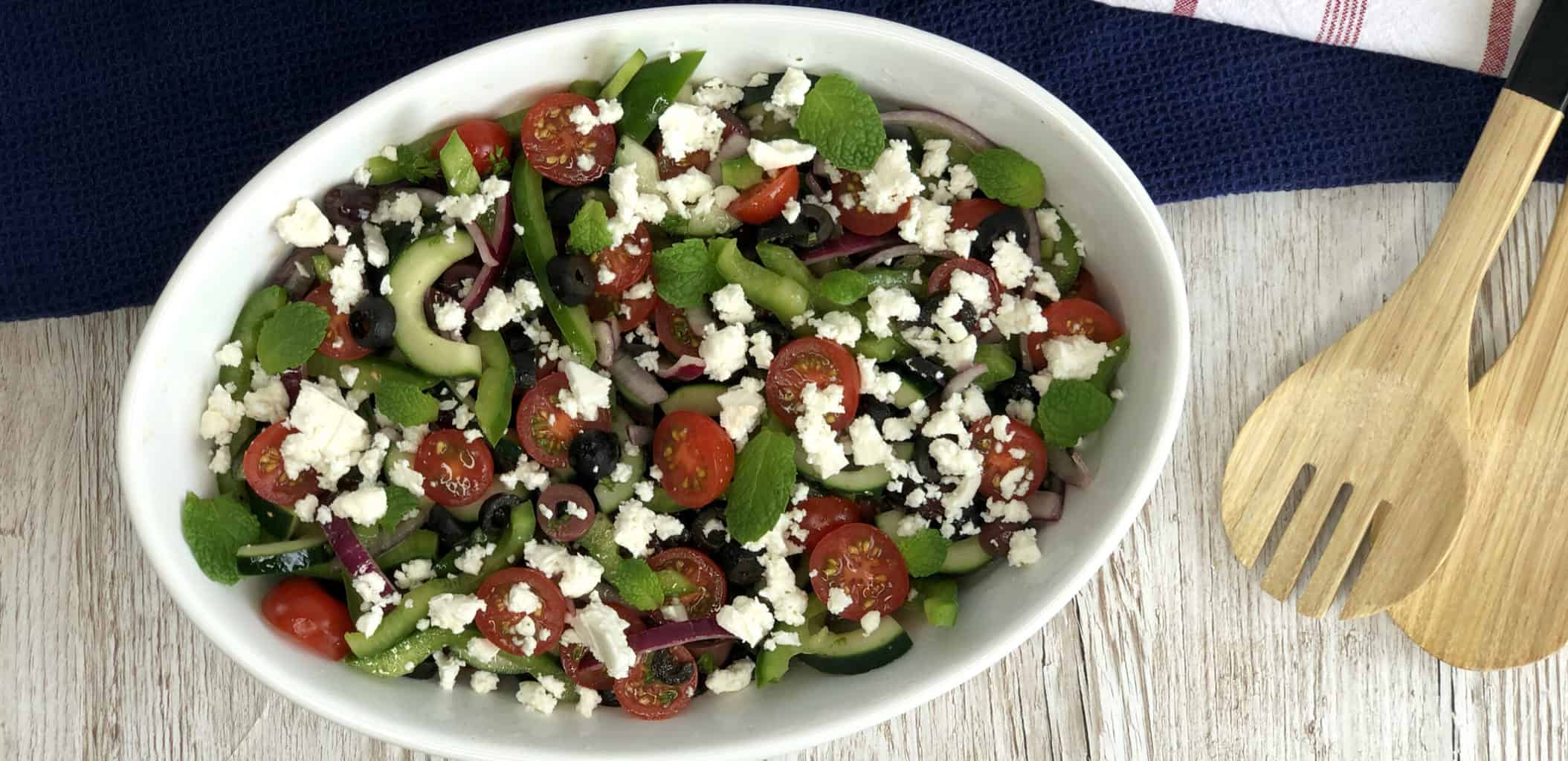 THE INGREDIENTS SHARED IN THIS RECIPE HAVE BEEN KINDLY GIFTED BY COUNTDOWN SUPERMARKETS, ALL IDEAS ARE MY OWN
I have been making this salad for years, it is a lovely one to take to a shared dinner, and a perfect accompaniment to any BBQ.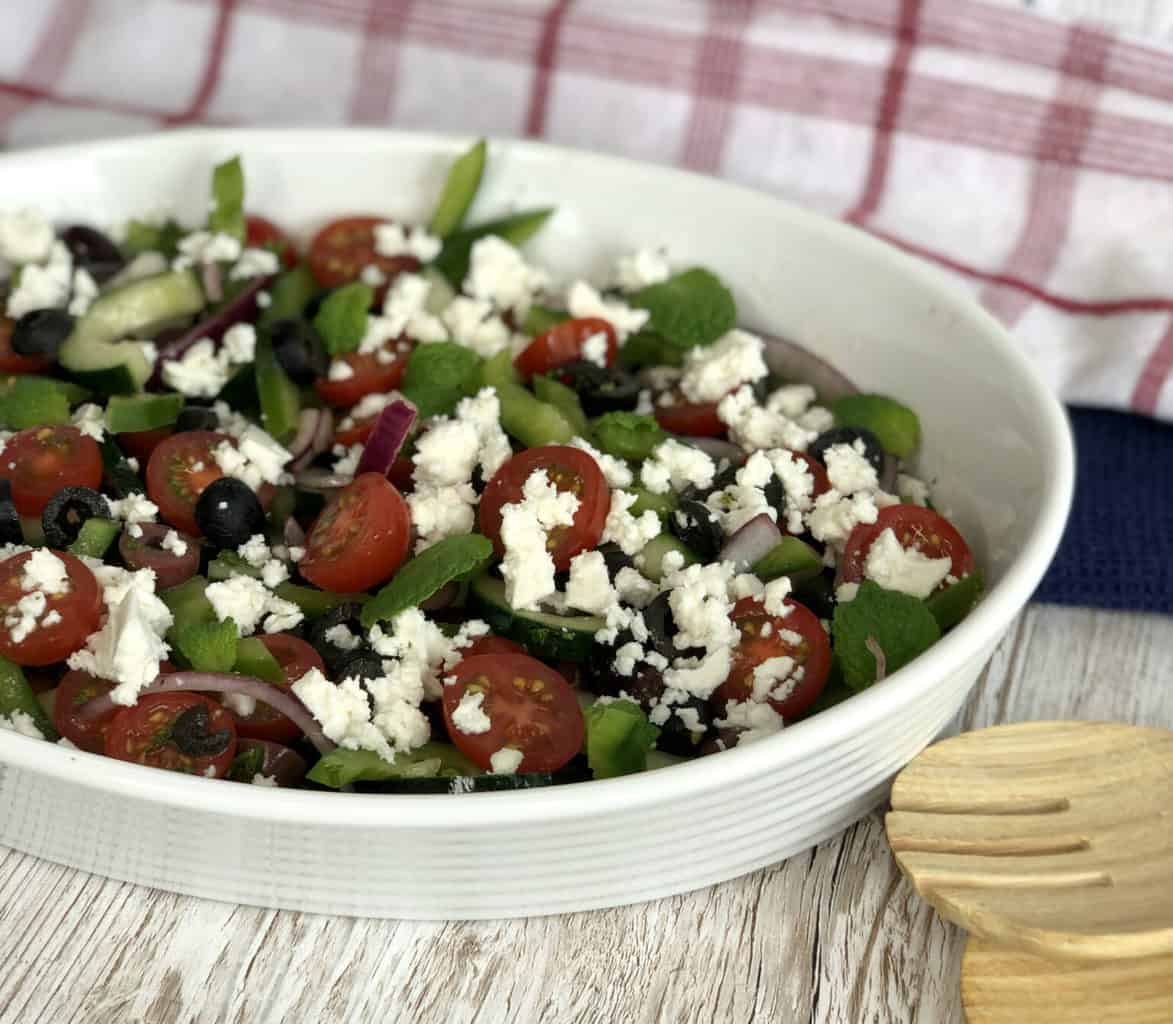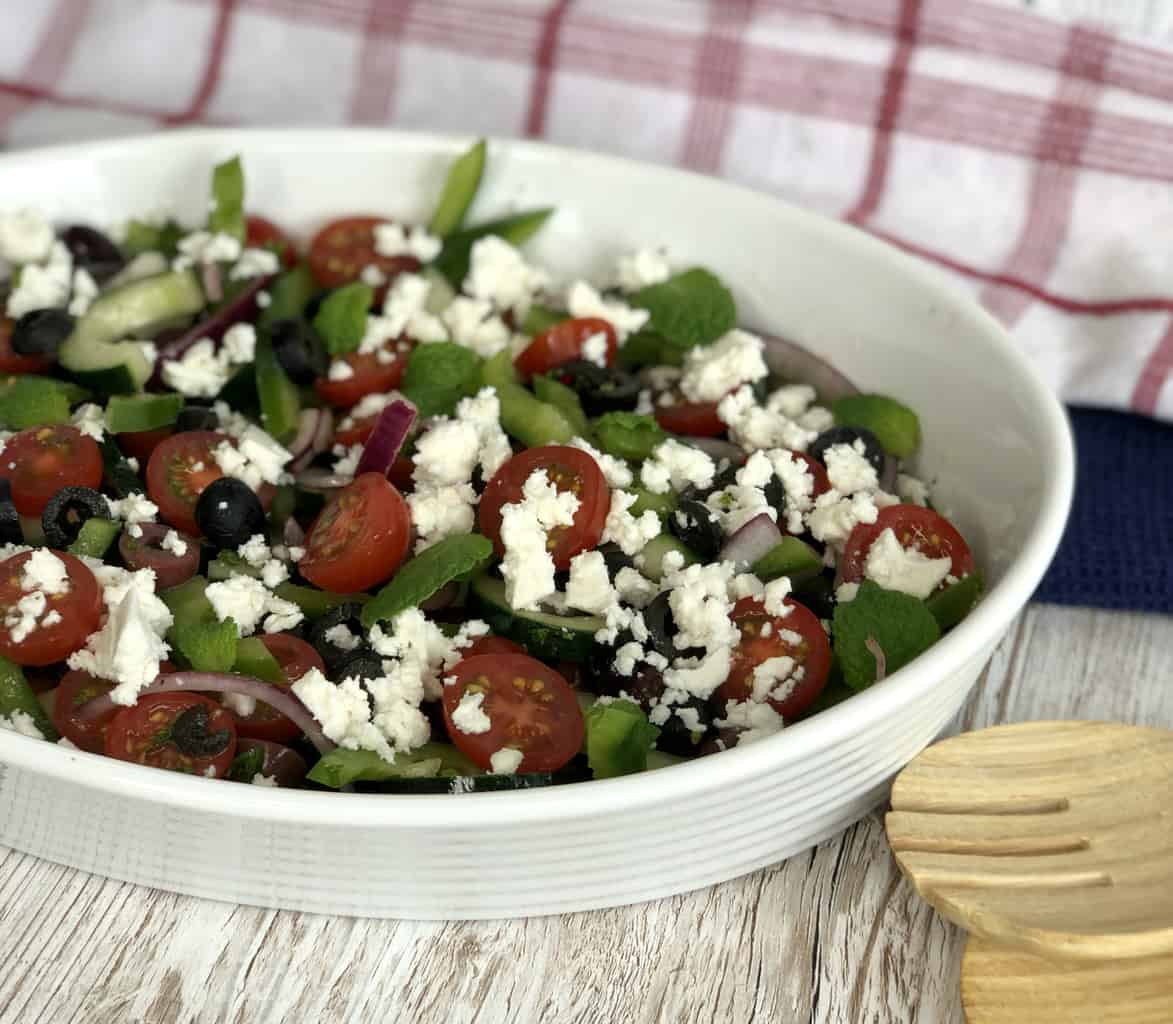 The ingredients are all lovely and fresh, and they compliment each other perfectly. Best of all it takes so little prep that you can have it ready in no time.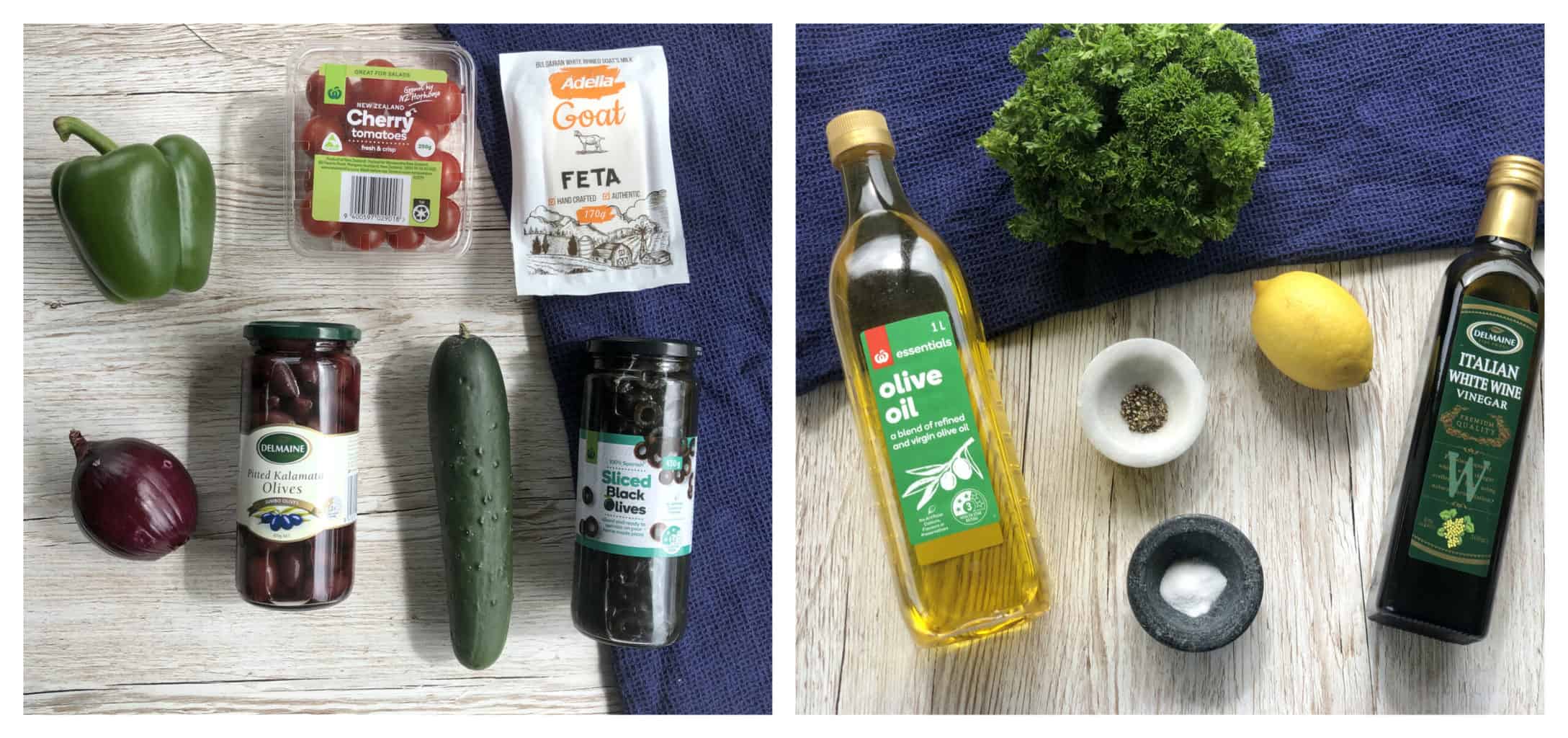 INGREDIENTS FOR A GREEK SALAD
LEBANESE CUCUMBER

GREEN CAPSICUM (BELL PEPPERS)

CHERRY OR ROMA TOMATOES

RED ONION

KALAMATA & BLACK OLIVES

FETA

GREEK SALAD DRESSING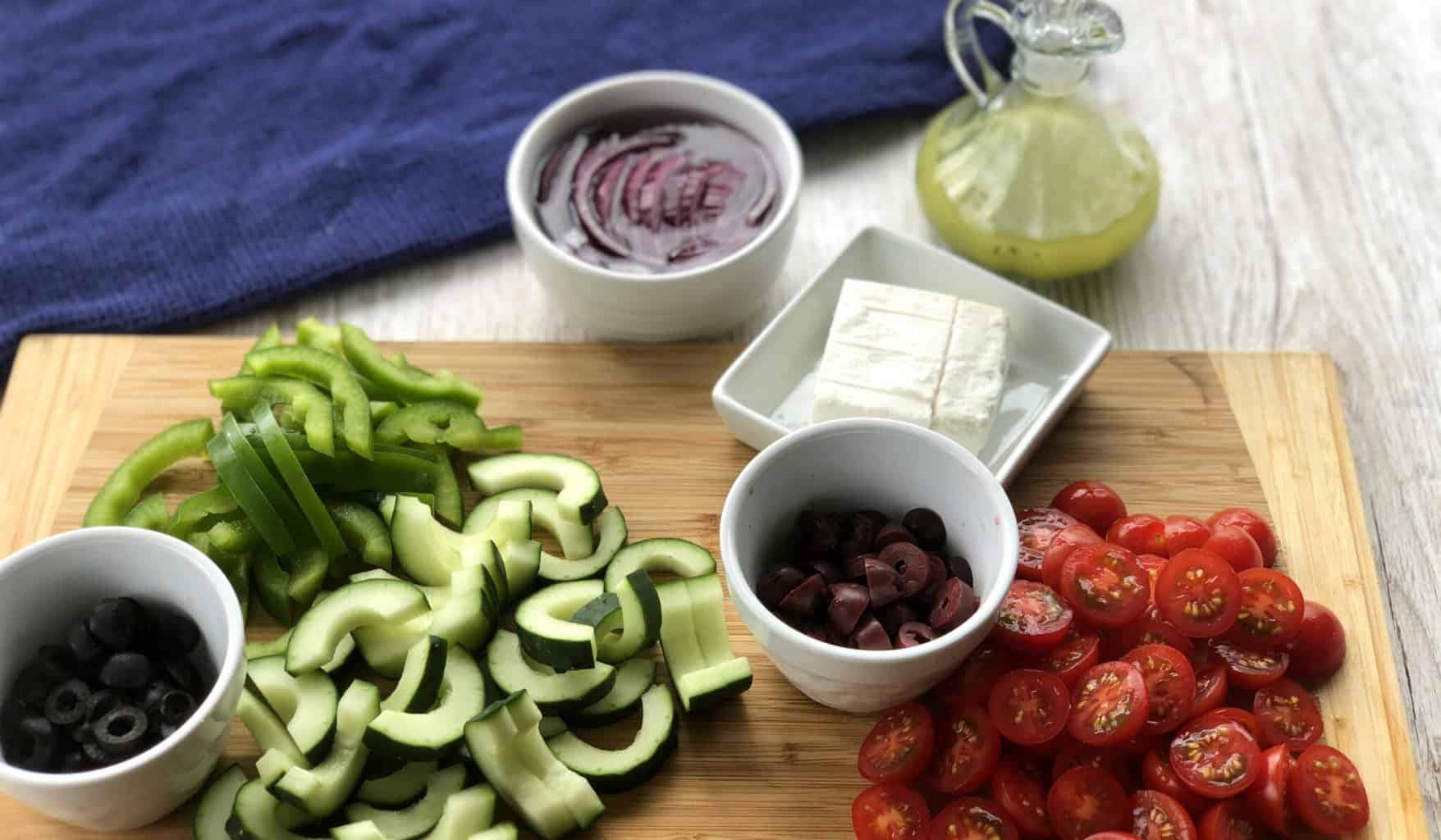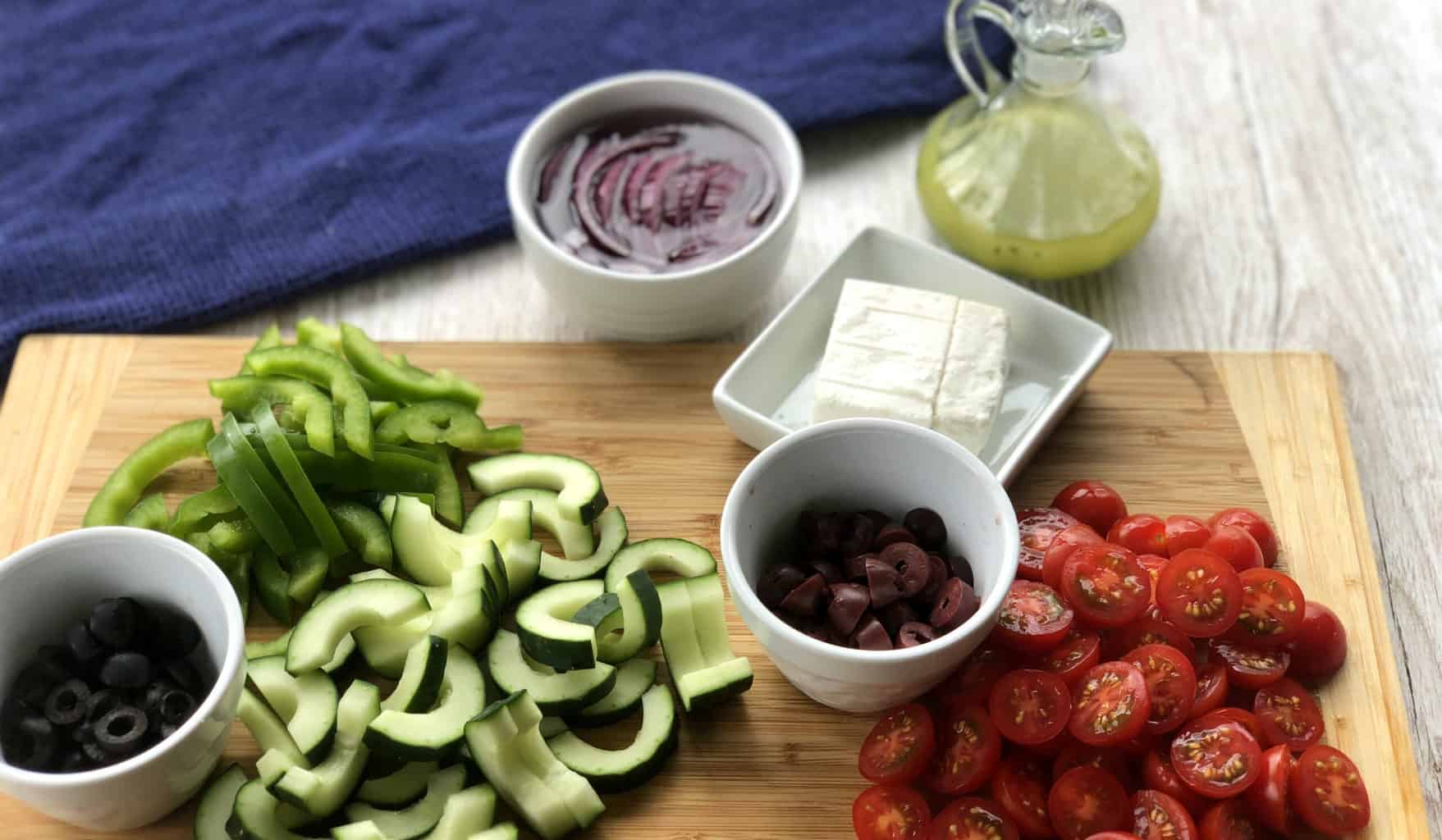 This salad keeps well for a few days in the fridge, and it often better the next day as it infuses the flavours through. You can use a store bought greek salad dressing or the one I have included below.
Remember to remove the seeds from the Lebanese cucumber!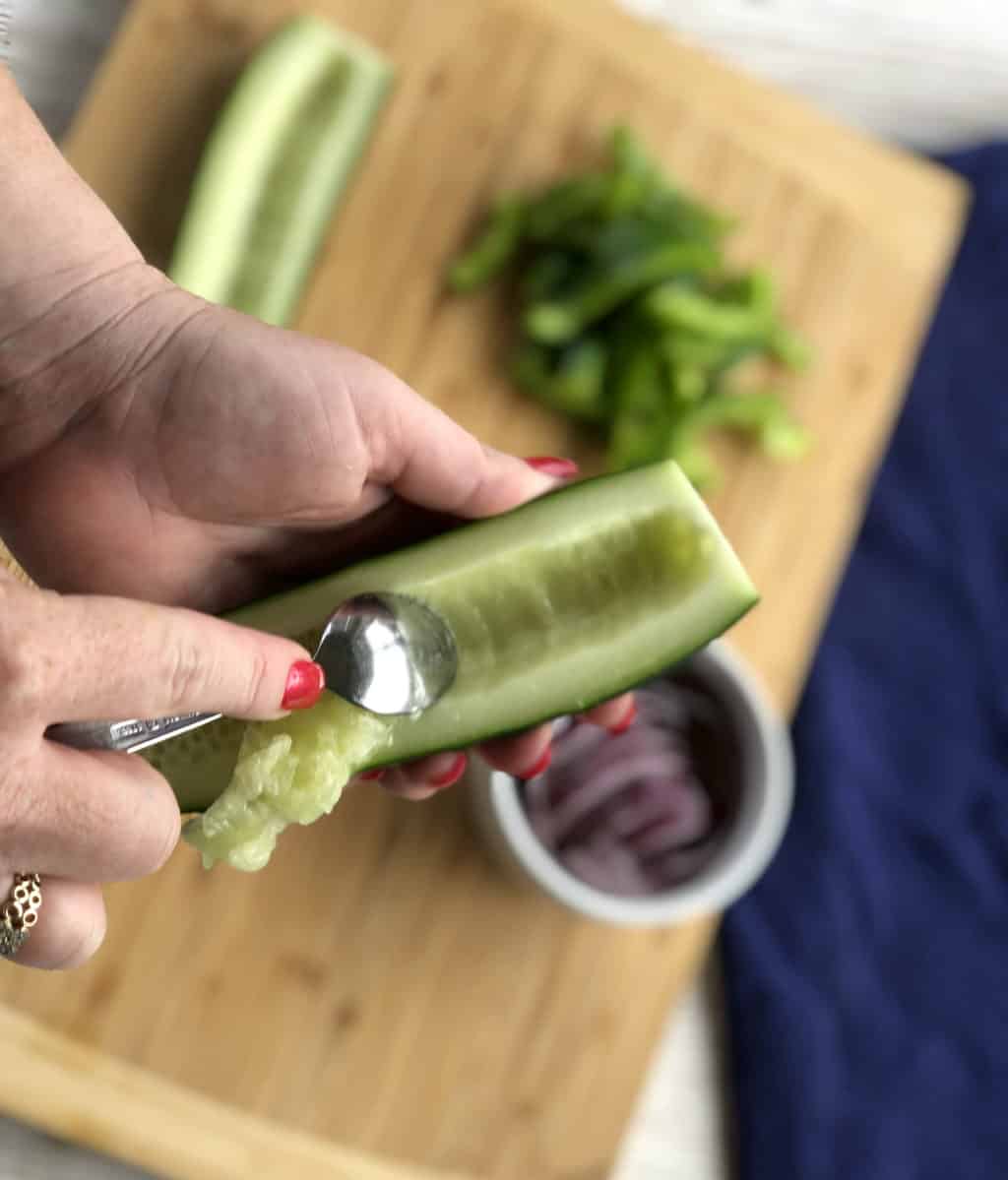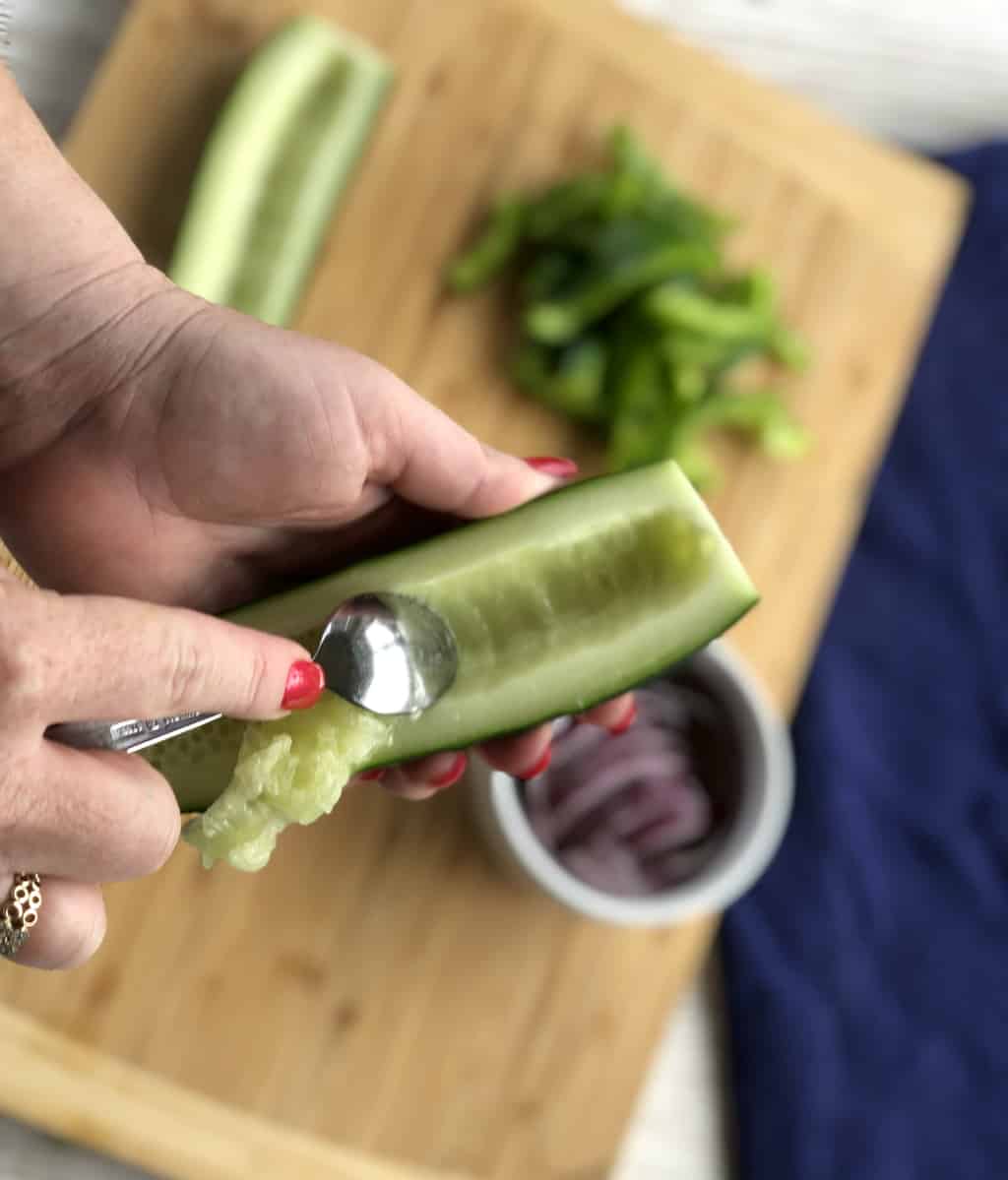 The Greek Salad as we know it became popular to tourists in the Plaka neighbourhood in Athens. Adding feta to an already well established salad they found tourists could not resist and they could charge well for the privilege!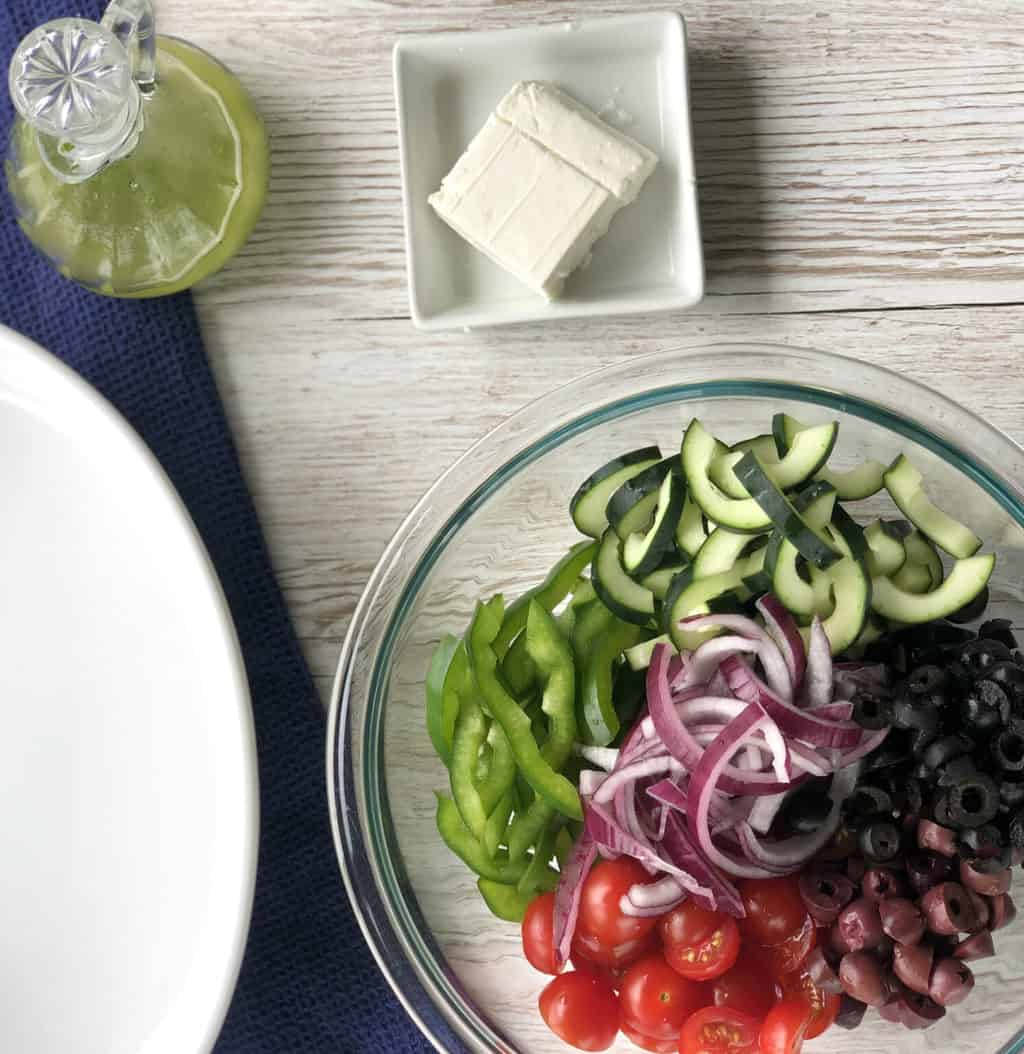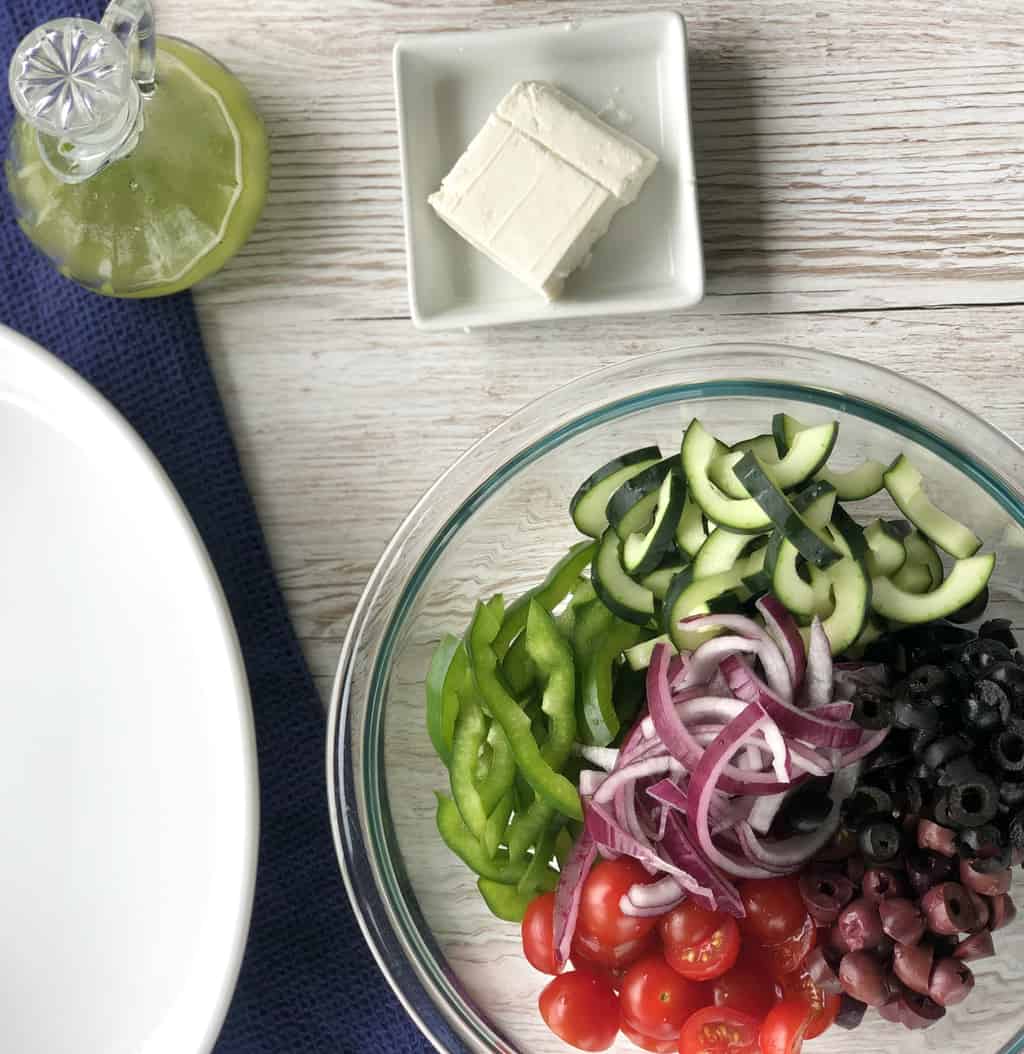 The salad varies from person to person so feel free to change up the ingredients if you like, but no lettuce! In the dressing I have used white wine vinegar but you can sub this for red wine vinegar.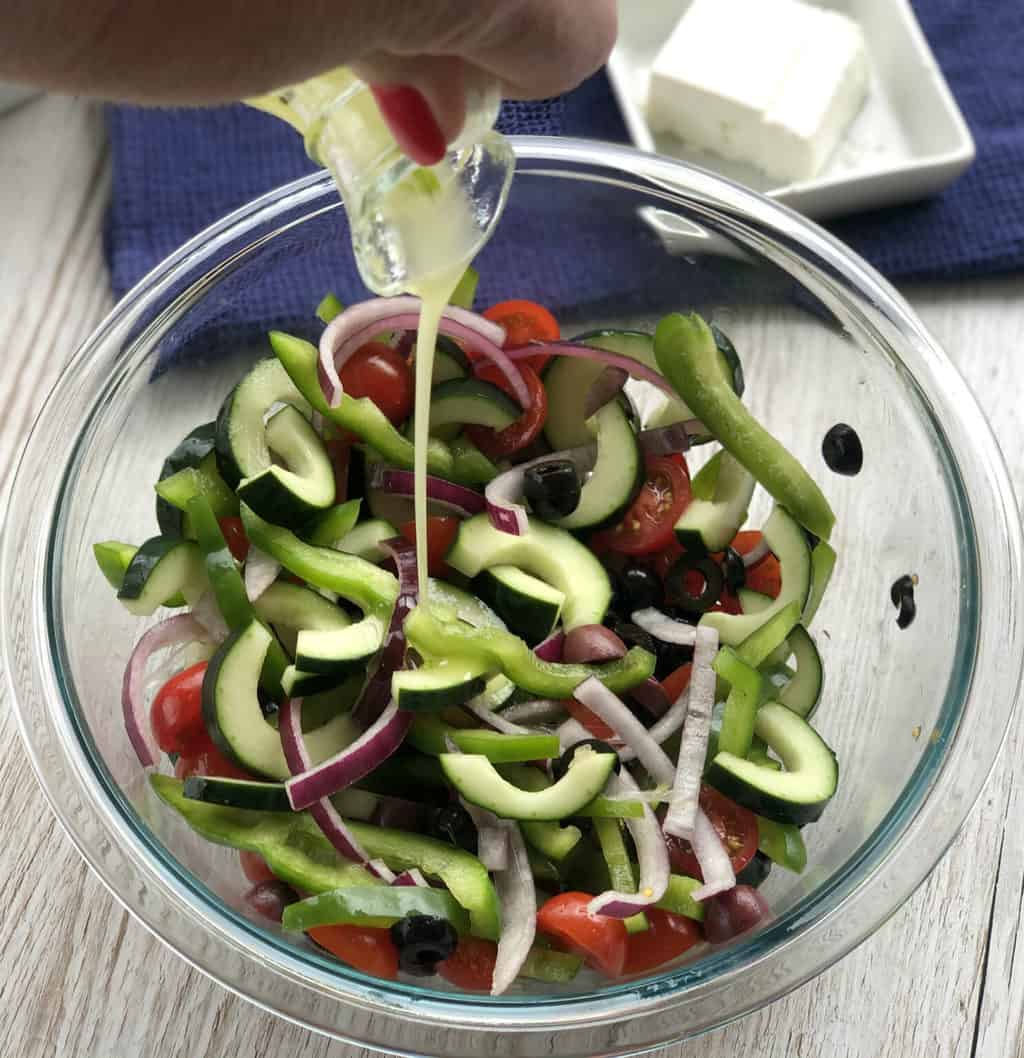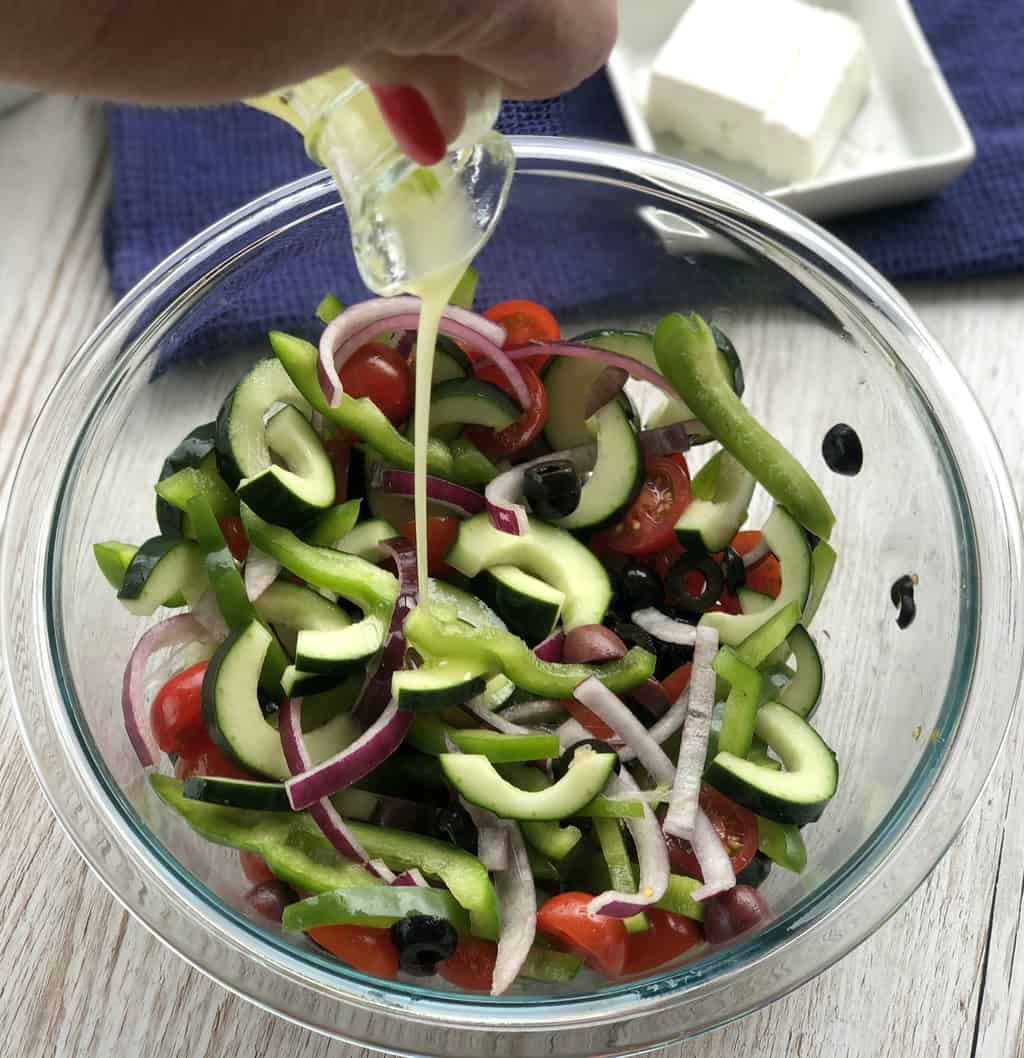 In the original there was no dressing, rather the tomatoes were salted to release their juices to allow all these flavours to be mopped up with a crusty loaf of bread.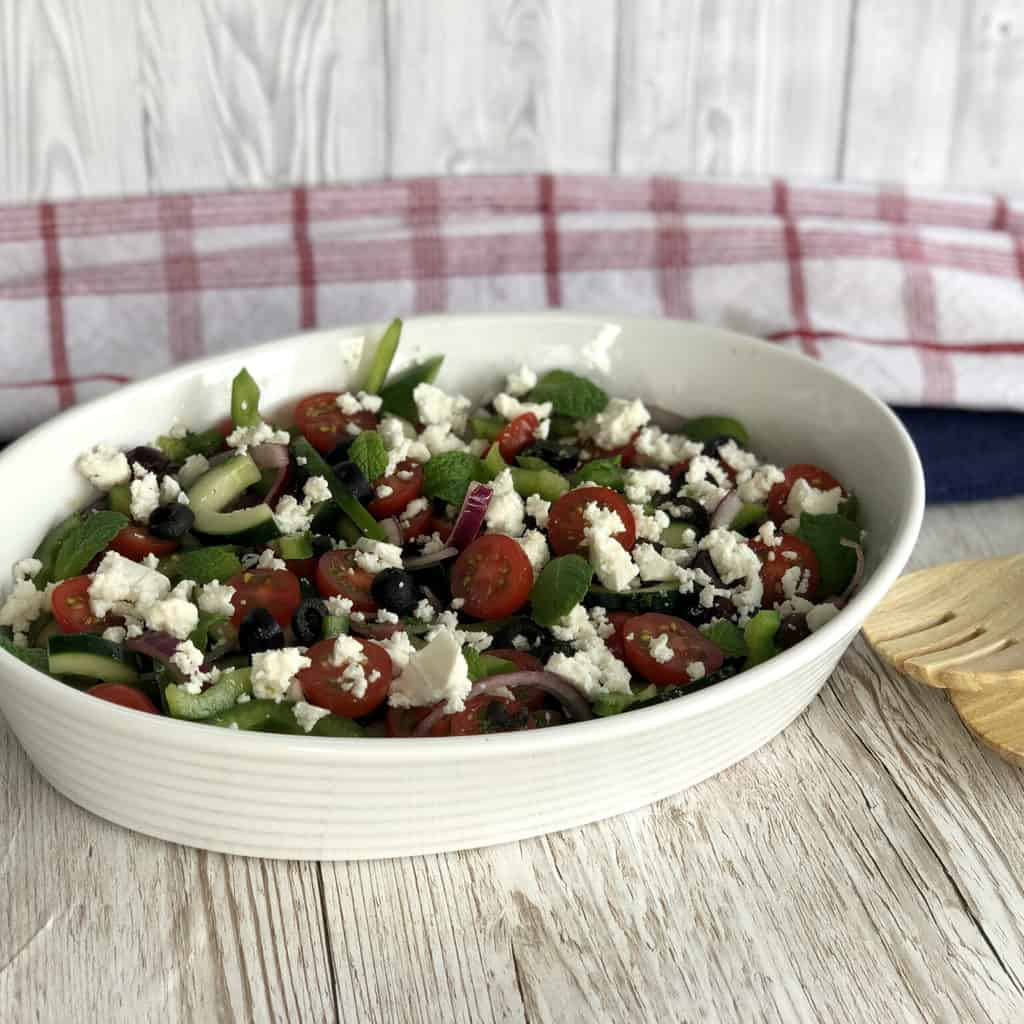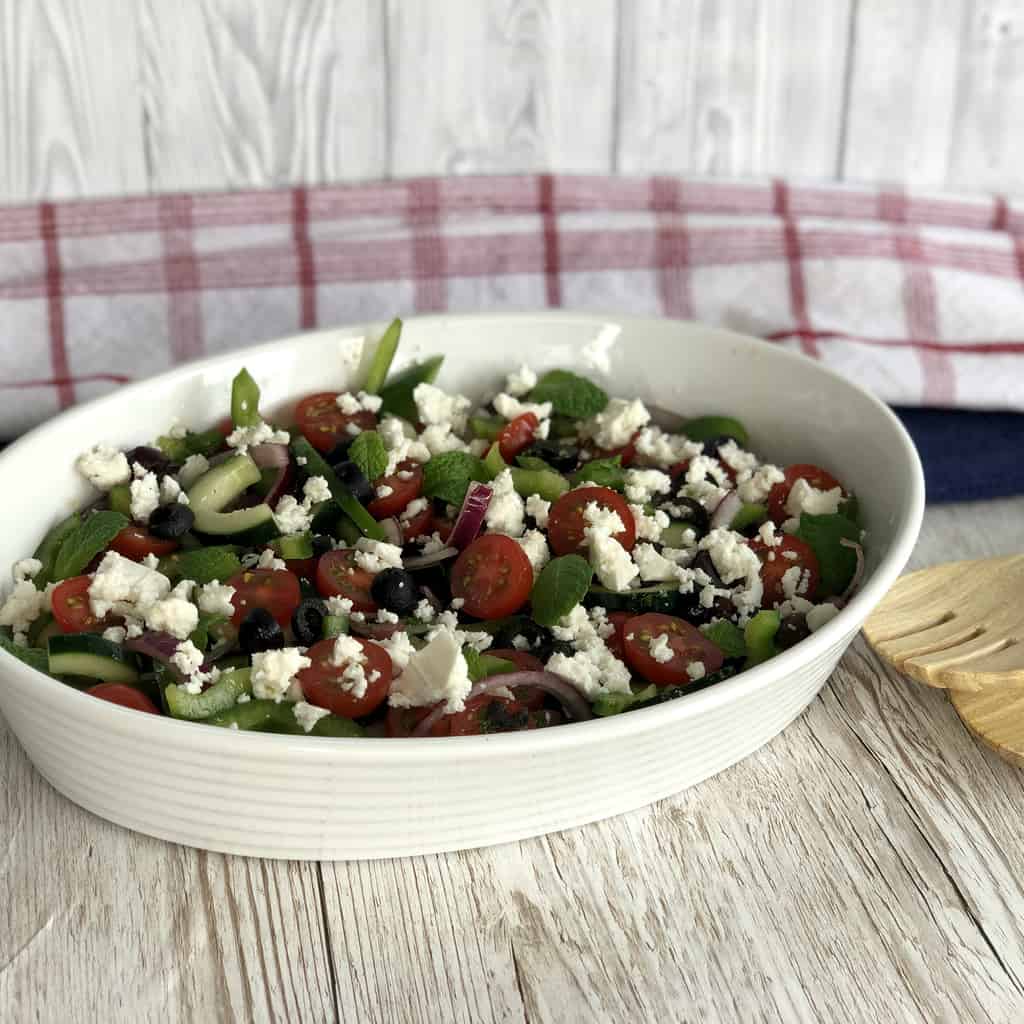 I love salads, there are so many you can prepare. I have collated 10 of my favourite right here if you would like to check them out!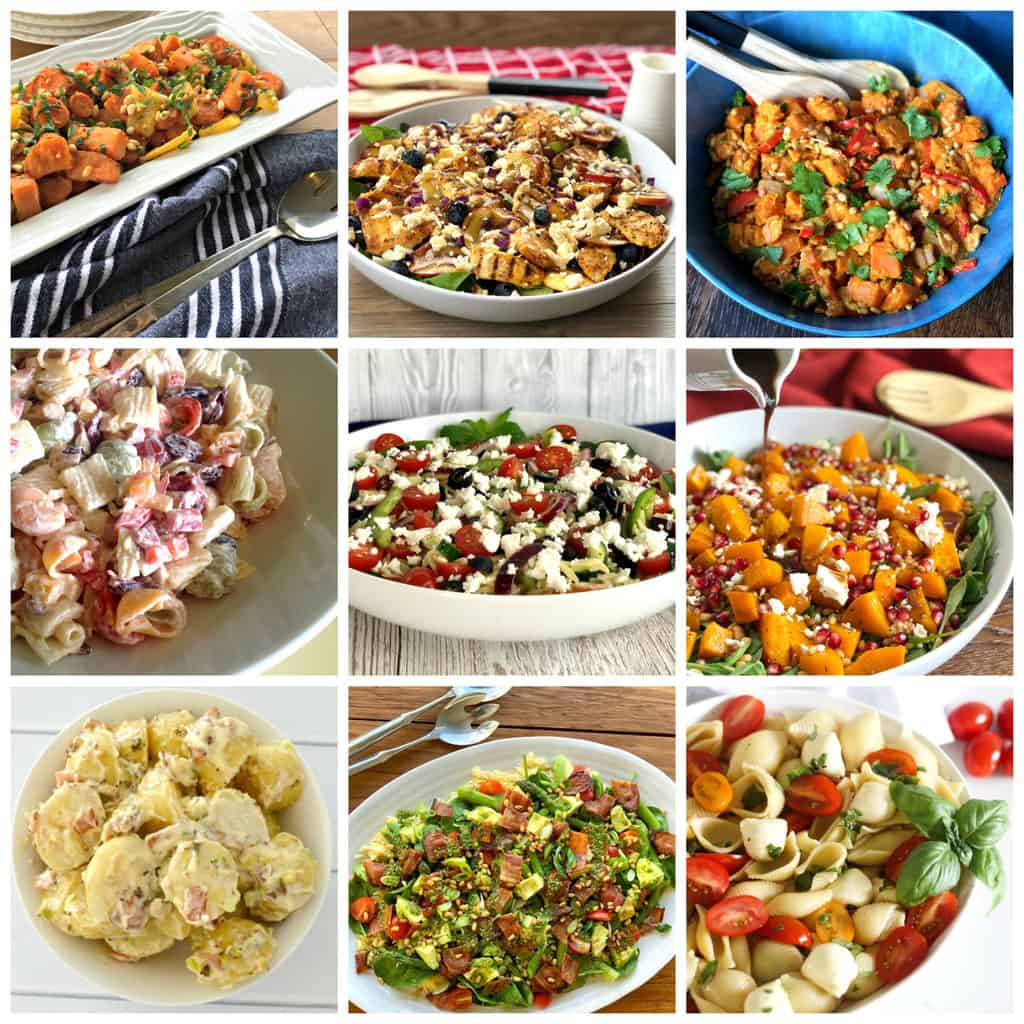 I also have a delicious Greek Orzo Salad using these same delicious flavours. Makes it into a complete meal!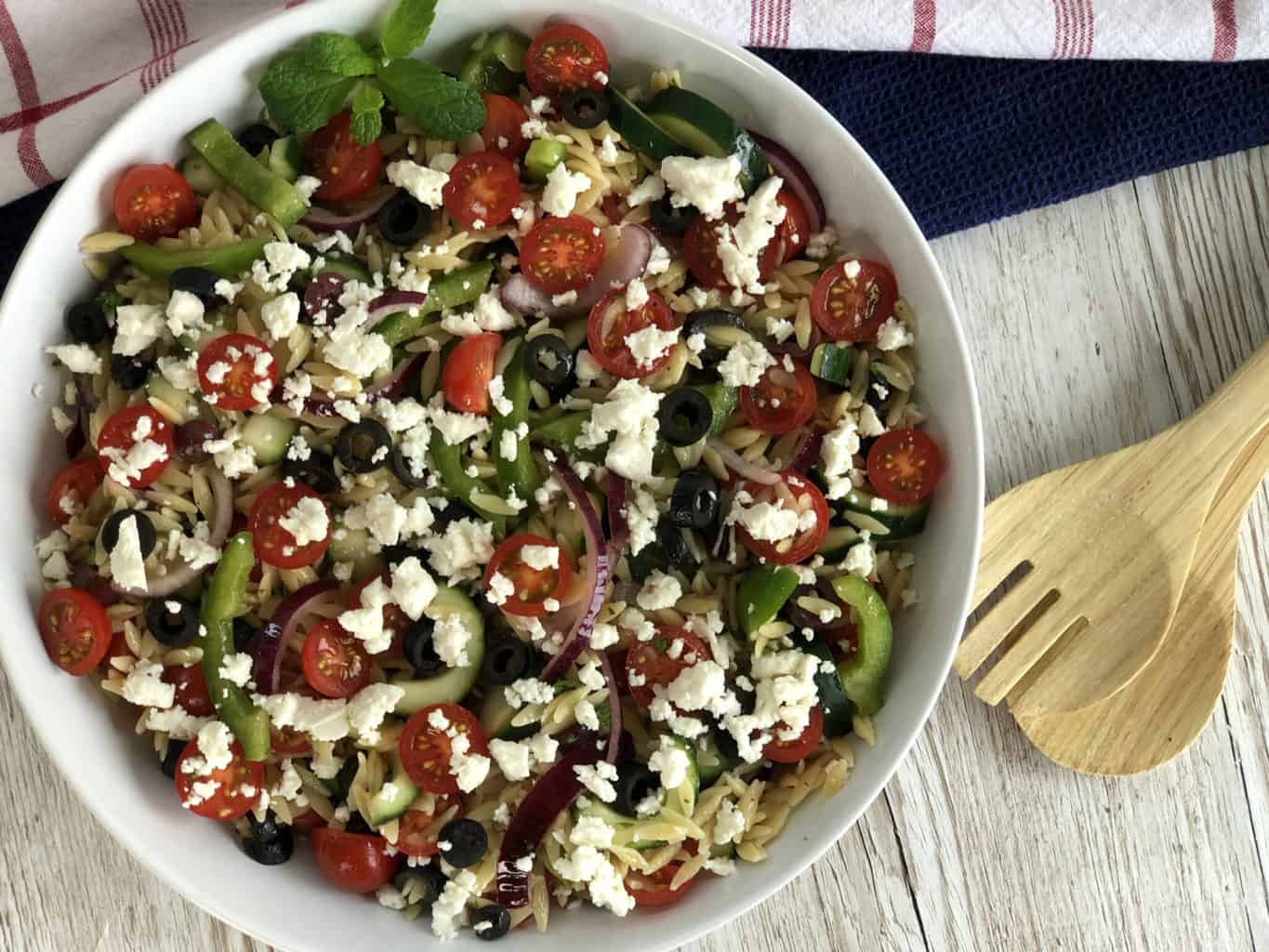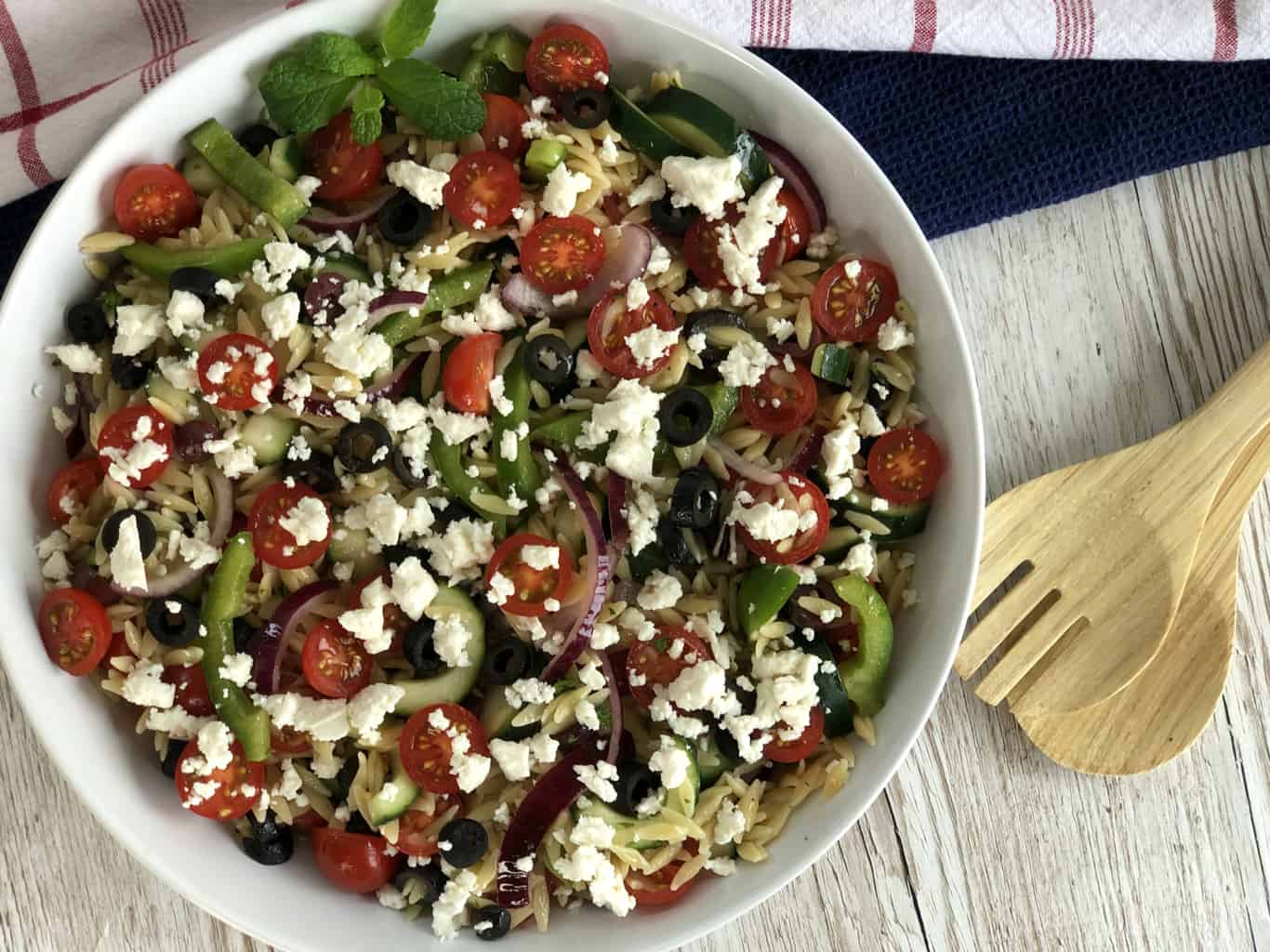 Onto the recipe! Let me know if you make it in the comments below
Enjoy!
Thank you so much for stopping by to check out my latest recipes on my blog. If you are not already be sure to follow me on Facebook or Instagram for more deliciousness, and you can register your email in the subscription box below to receive all my recipes as I publish them.
Happy Baking
Anna
Pin it! Pinterest