Simple and delicious, this is the best waffle recipe, no need for any other!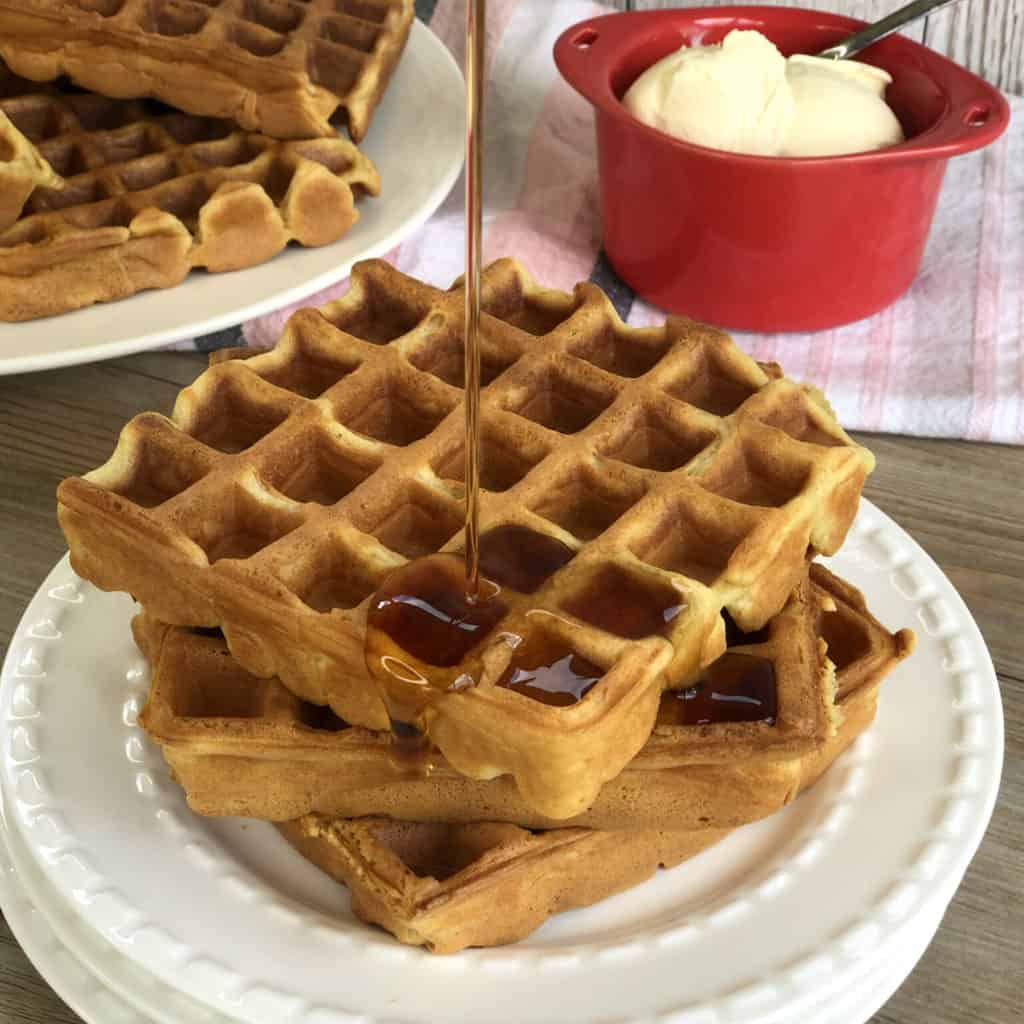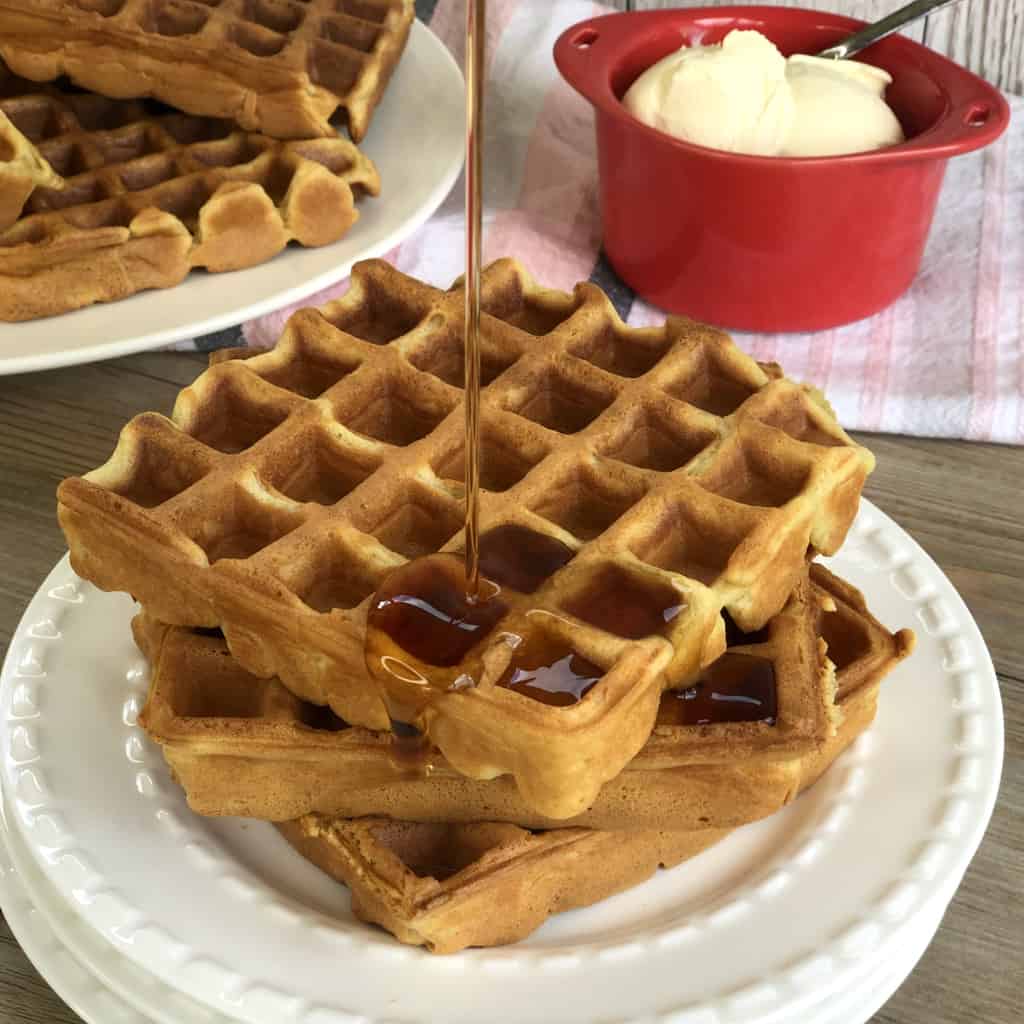 This recipe includes ingredients gifted by Countdown Supermarkets as a Brand Ambassador, all opinions are my own
My kids love waffles and pancakes for a special treat breakfast, usually when they have friends for a sleep over. This is my go to waffle recipe loosely based on my favourite pancake mix.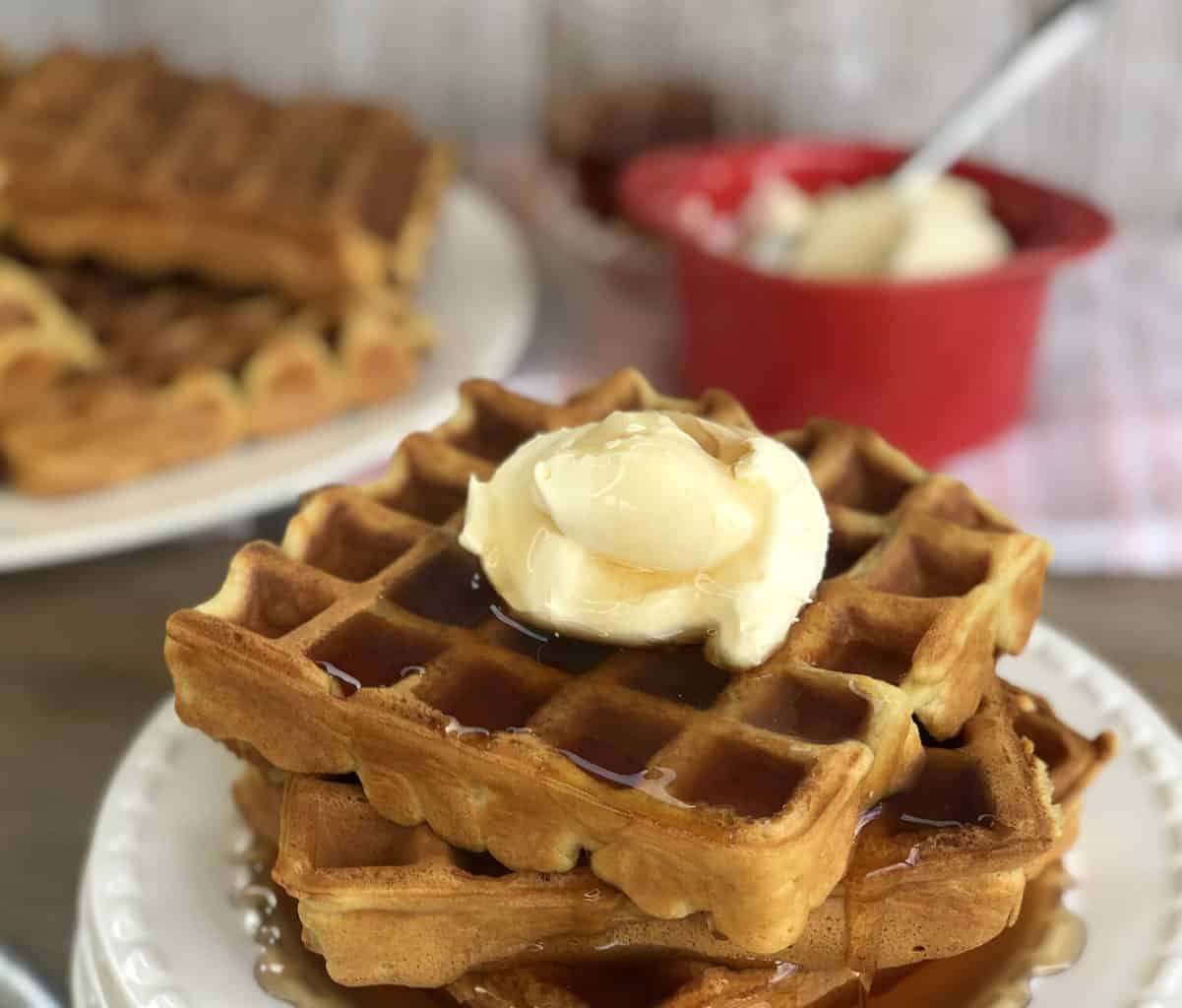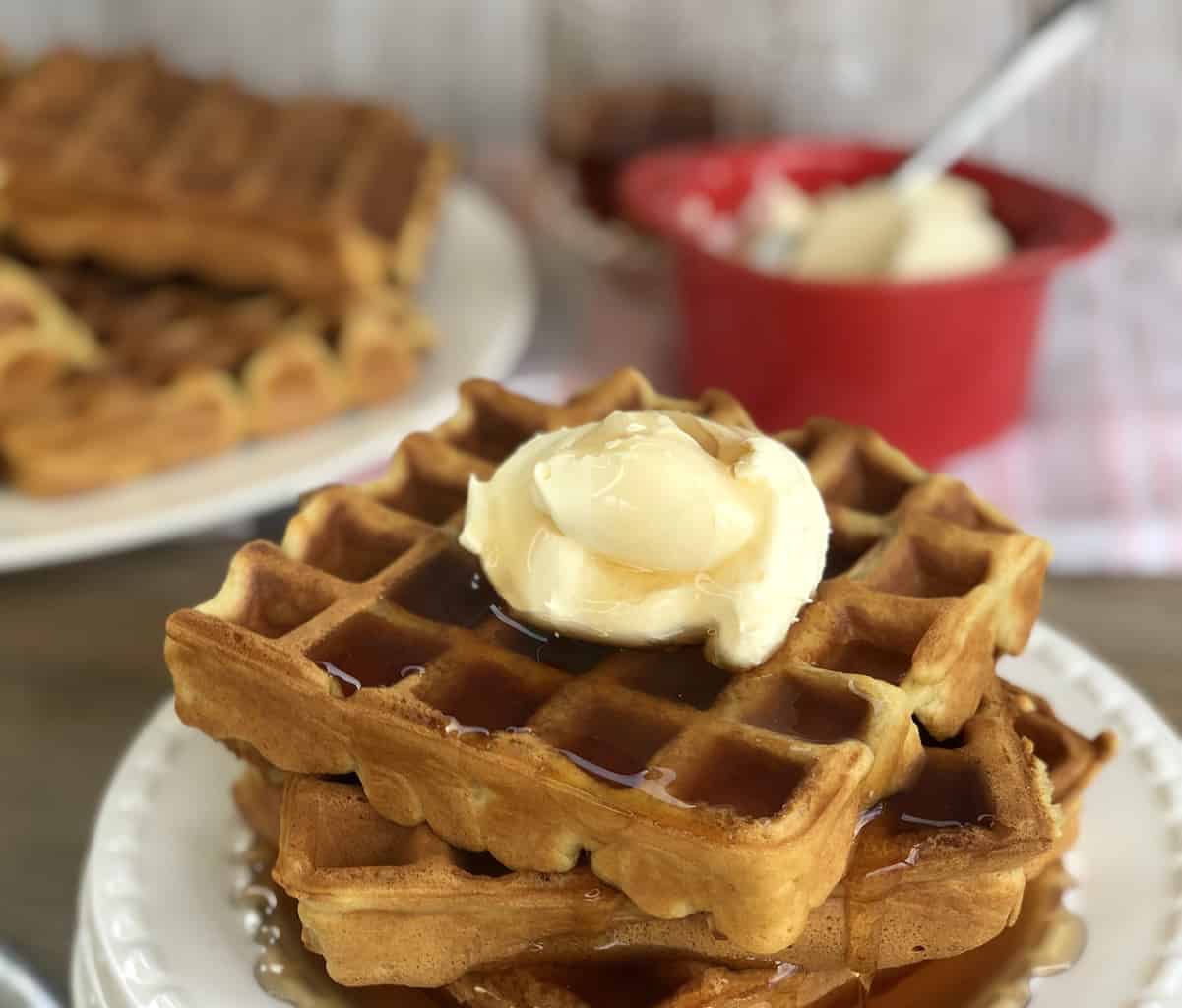 There is a difference between pancake batter and waffle batter, for one it is a little thicker, and two it has a little extra fat, in this case butter to create that lovely crisp we all love.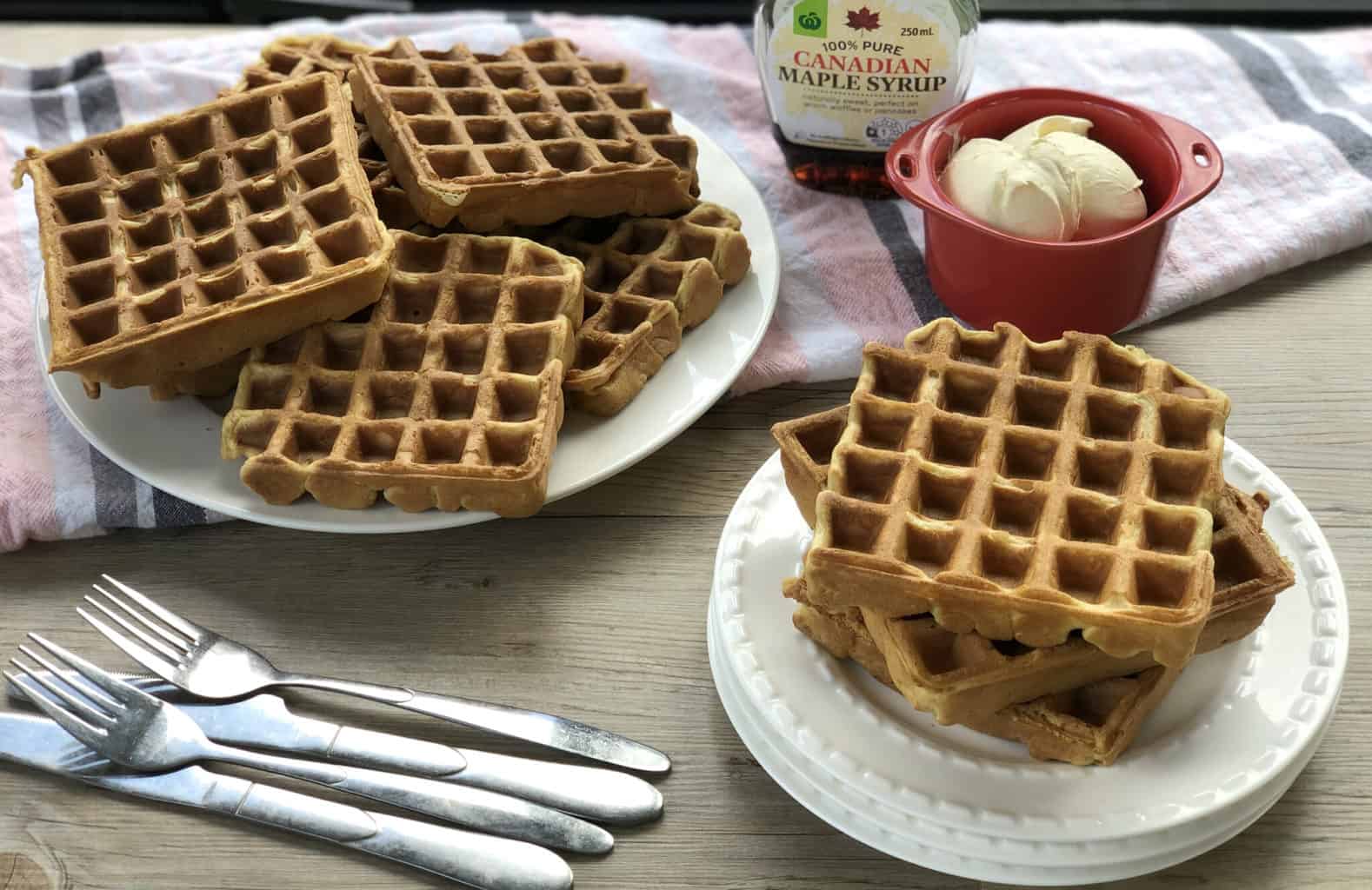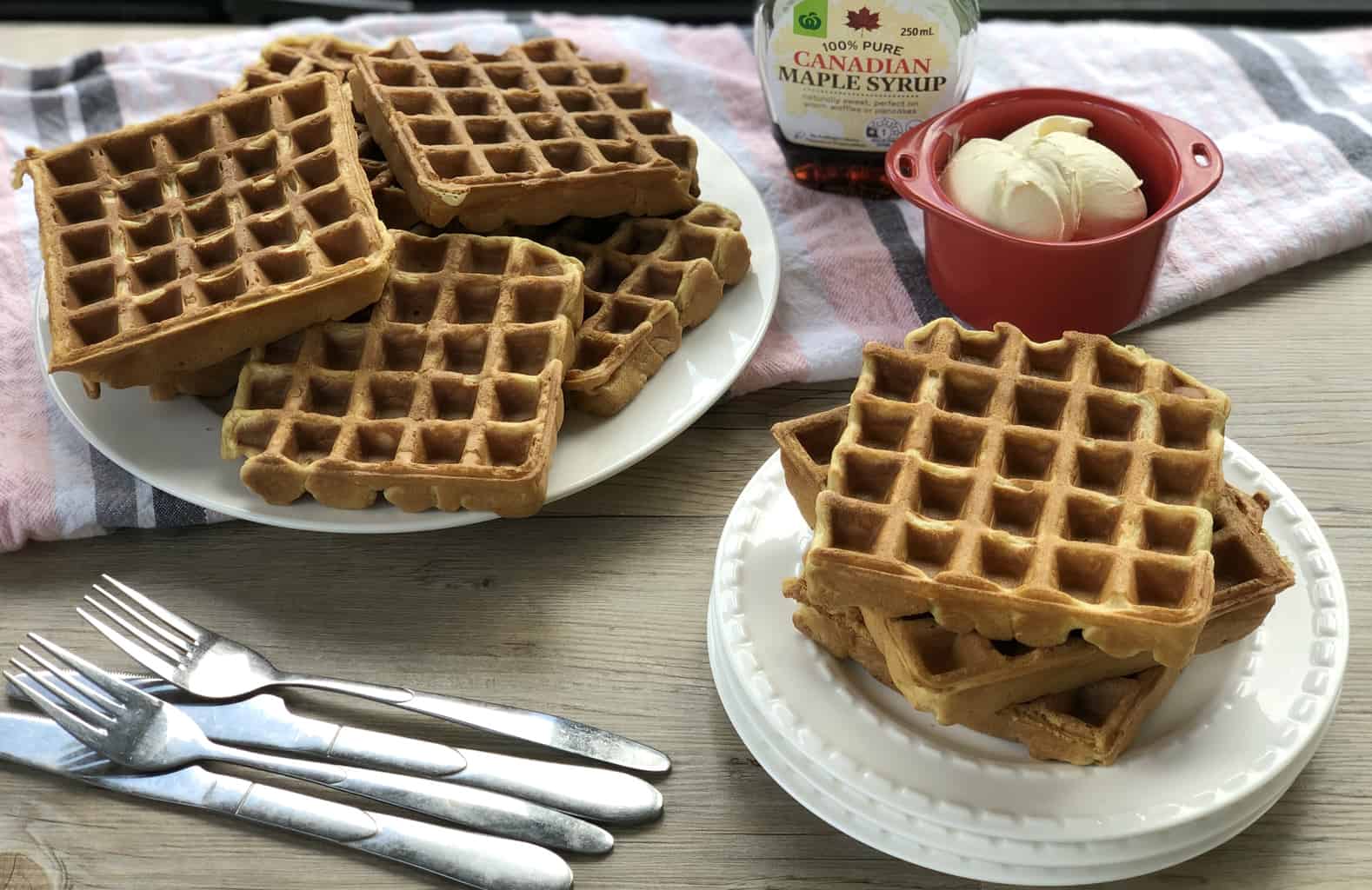 For all those asking any waffle maker will do! We recently invested in a multi waffle maker otherwise for a family of five plus extras I was spending a lot of time with our tiny waffle maker as it tends to take around 4 minutes to cook them.
However our little single waffle maker has done us well for years, bought for around $15.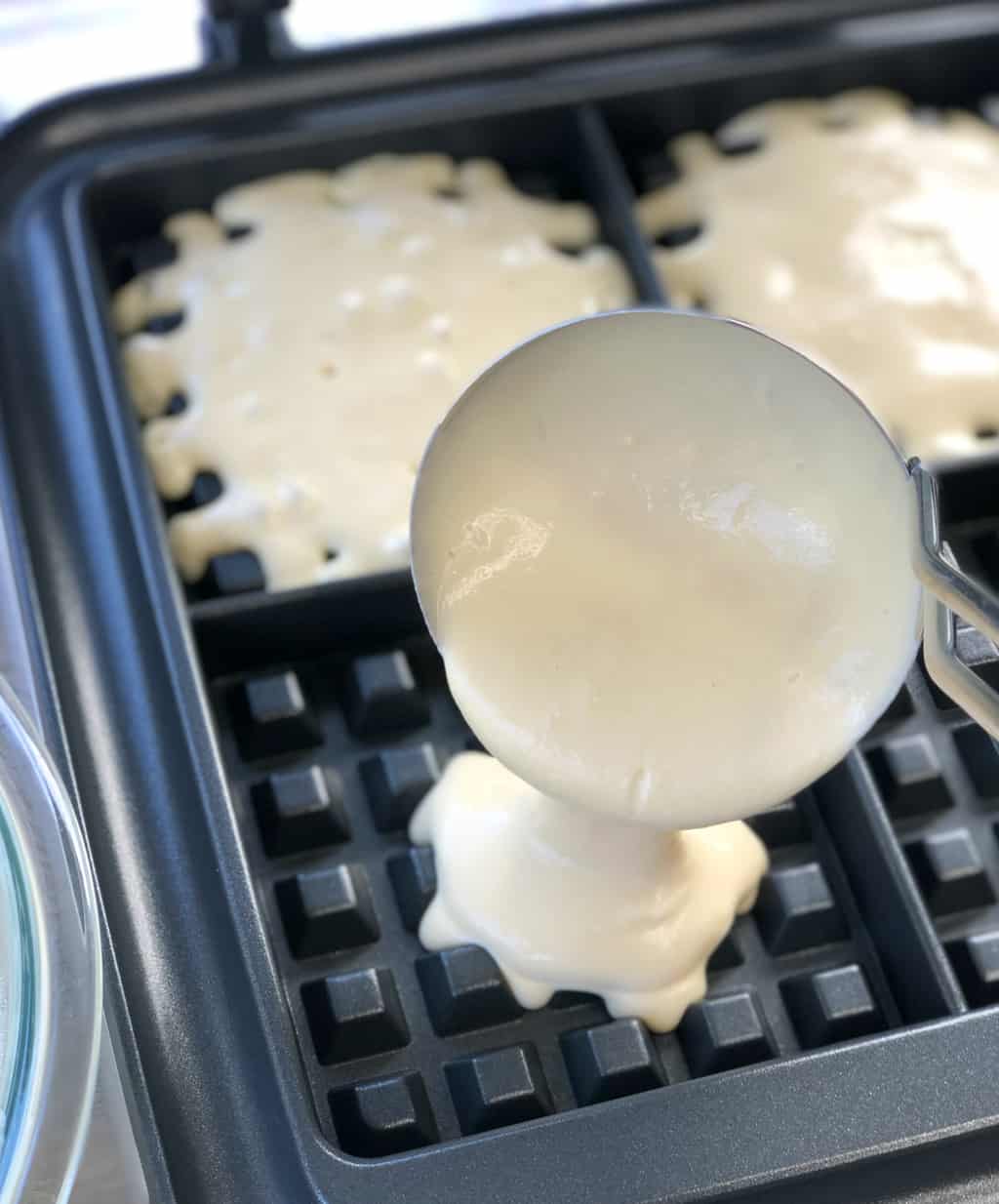 There is much talk online with regards to the difference between Belgium waffles and regular. The main difference is in the cooking method or rather the sort of waffle maker you use.
A traditional Belgium waffle is light and crispy but also cooked in a deep waffle maker, so the pockets are deep – which of course makes for the perfect spot for divine pools of maple syrup.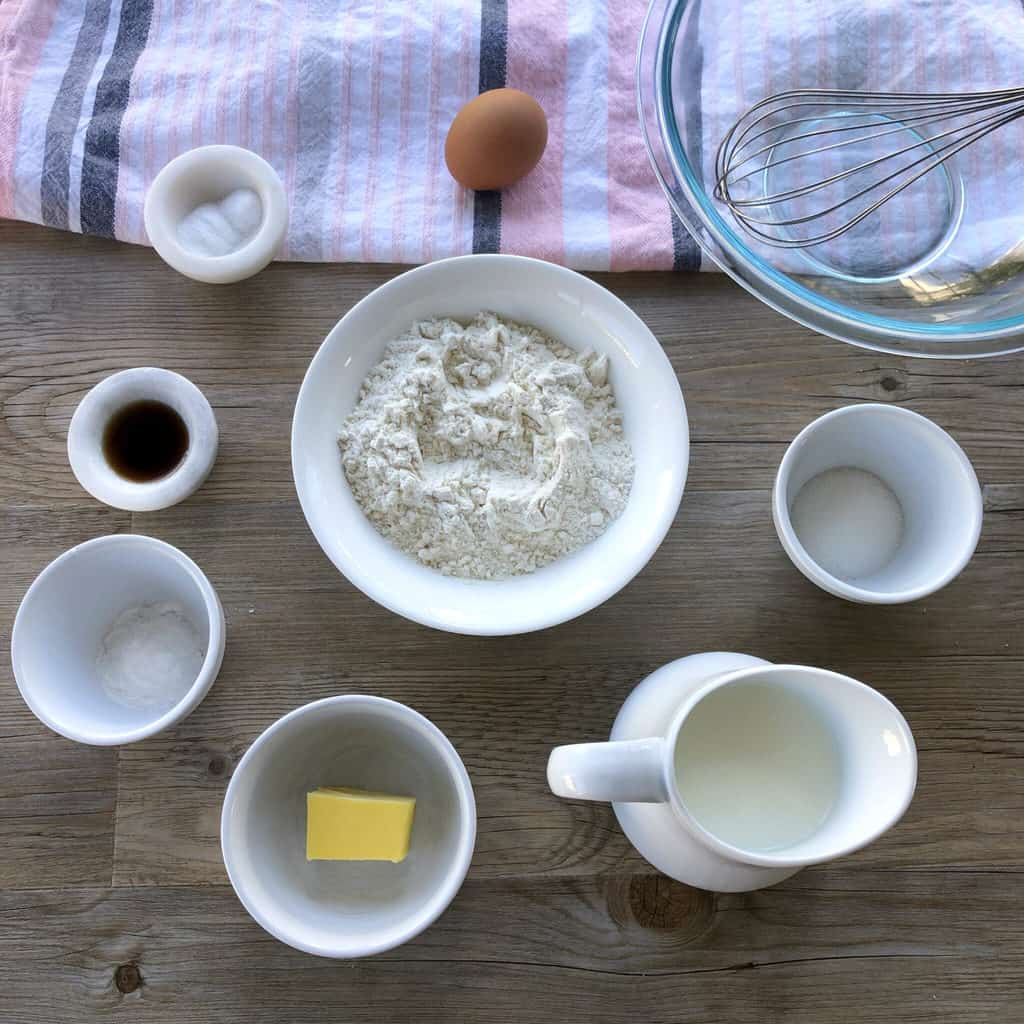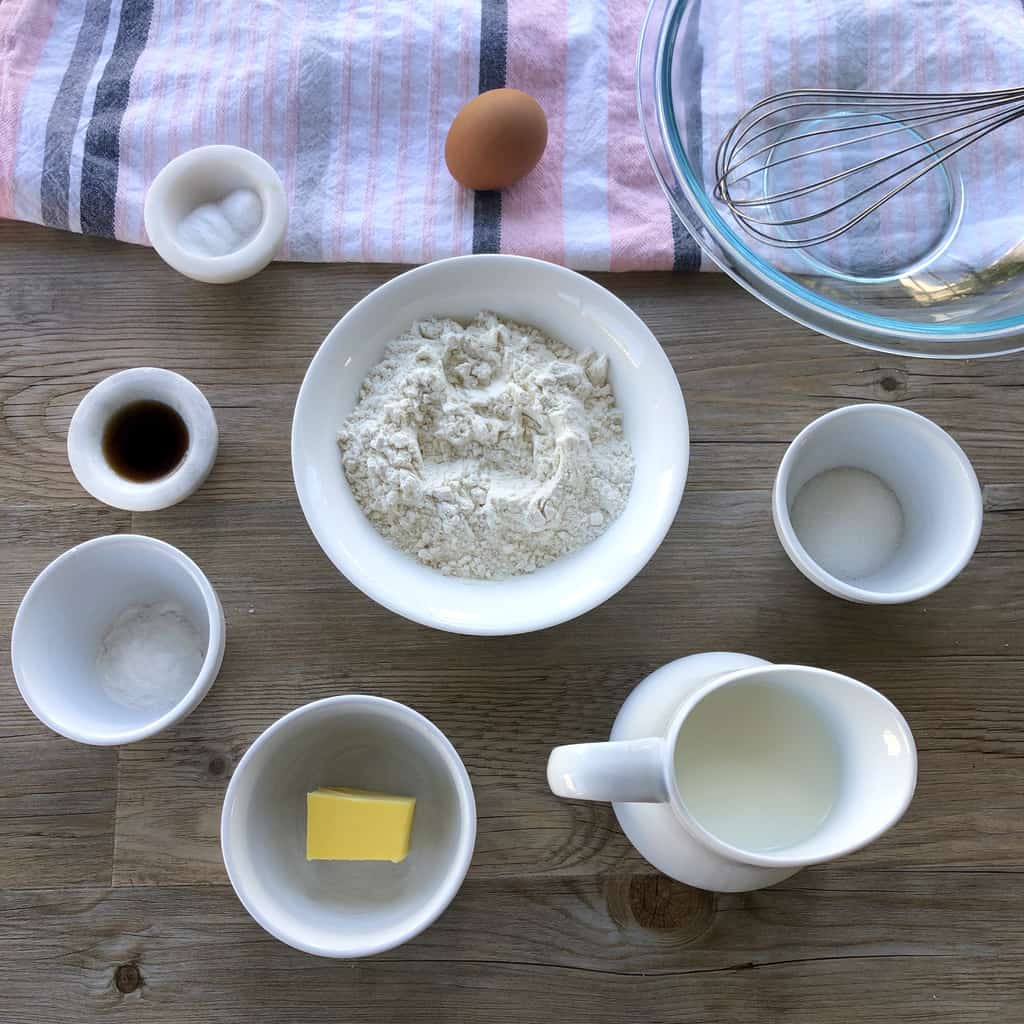 I wanted to share this recipe as there are no fussy techniques. If you look online there are many recipes that claim to create light and airy waffles with whipping egg whites or letting the batter rest but in my opinion there is no need.
I find that these are absolutely delicious, light, fluffy, crispy and super simple without all that!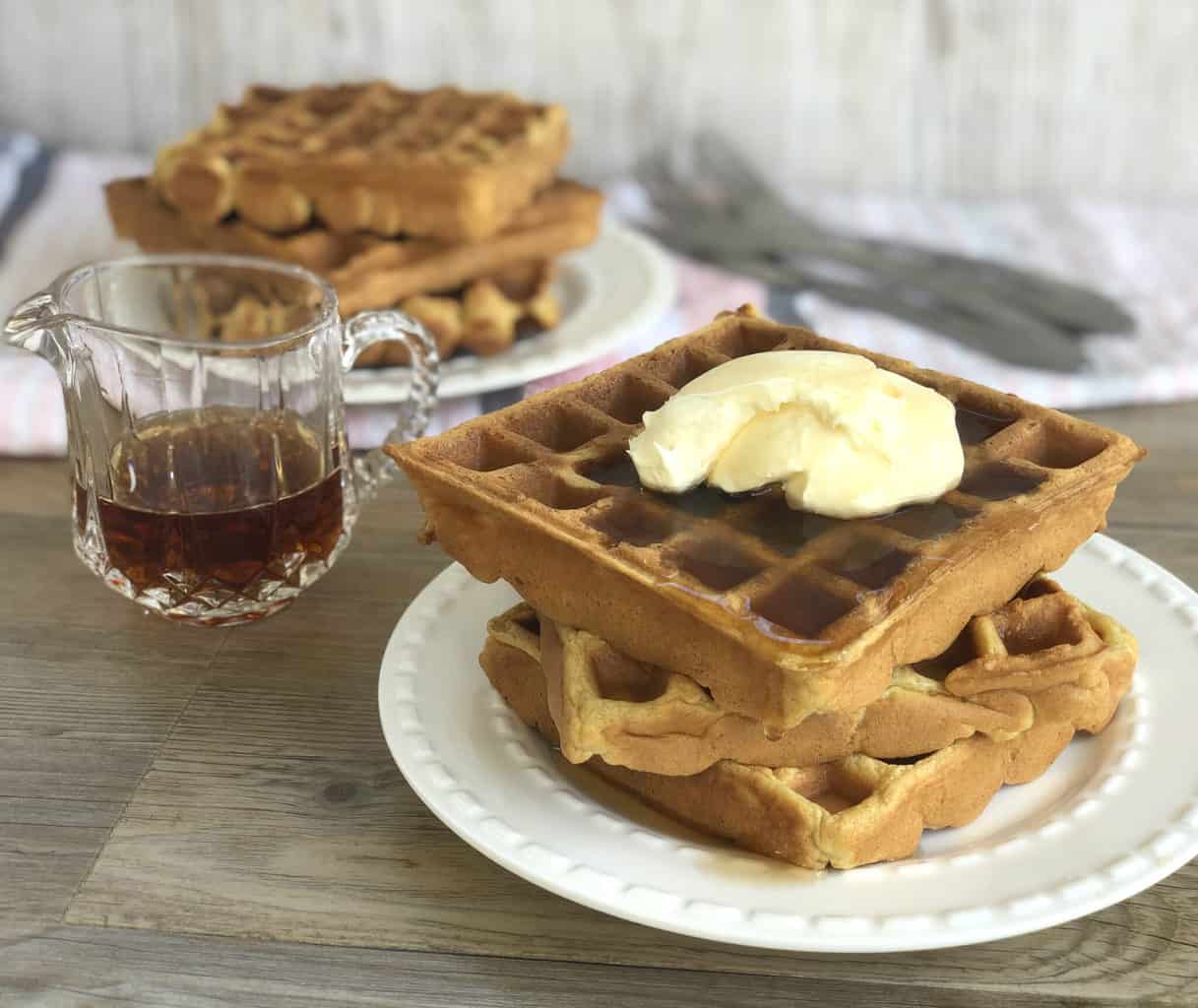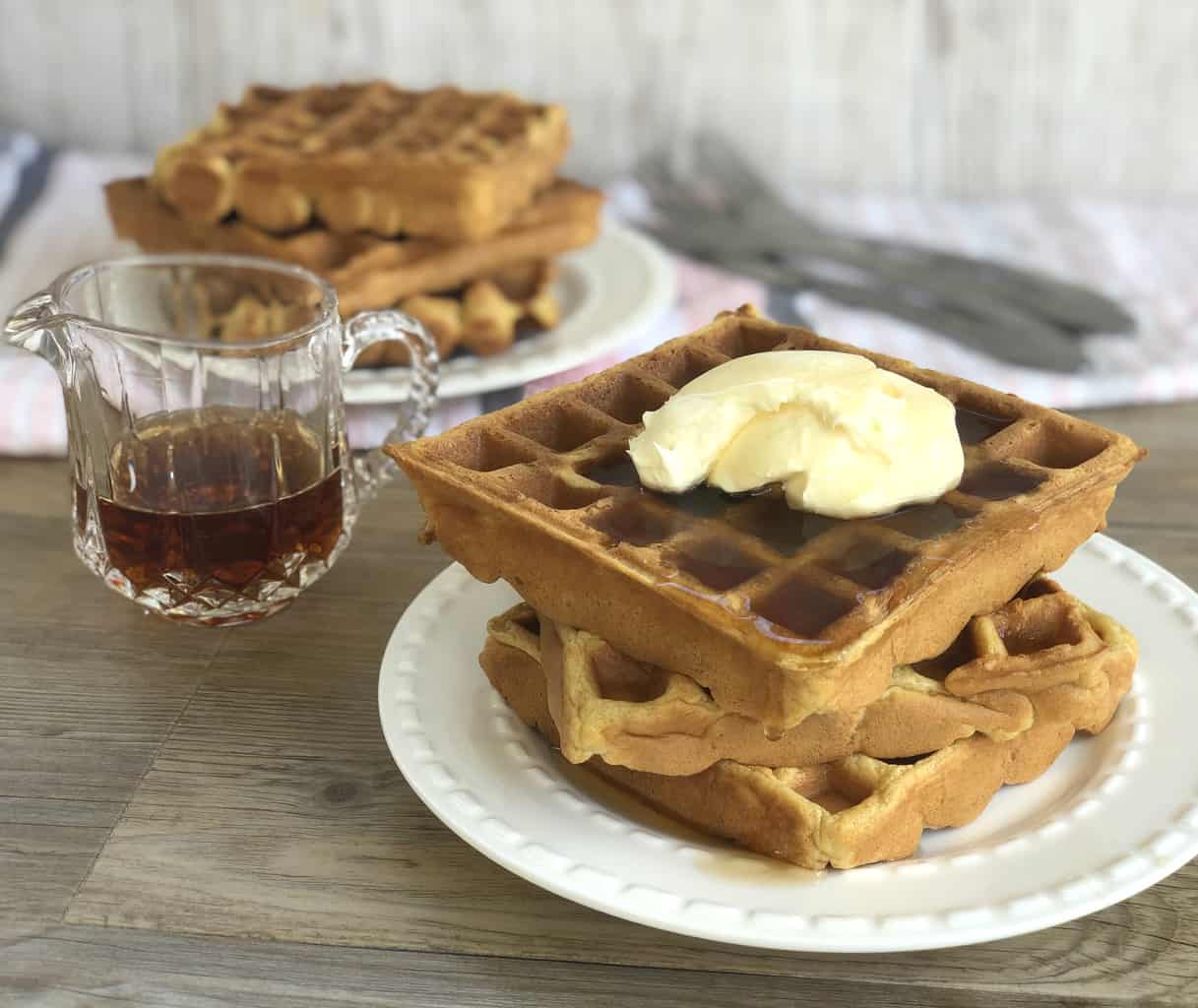 The ingredients are also pantry staples so hopefully you can whip up a batch soon!
What you will need
Plain White Flour
Sugar
Baking Powder
Baking Soda
Salt
Eggs
Milk
Vanilla Essence
Butter
The method is really easy, simply combine the dry ingredients then in a separate bowl whisk together the wet ingredients, adding the melted butter at the end. Combine the two together and whisk until no lumps remain.

You want to be able to use a ladle or cup to pour the batter into the waffle maker, so it does not want to be as runny as pancake batter, the perfect waffle batter is thicker but still able to be poured.
How you serve the waffles is up to you! Today I have simply used thickened cream with maple syrup, you can add fruits, chocolate syrup, ice cream, nuts and more!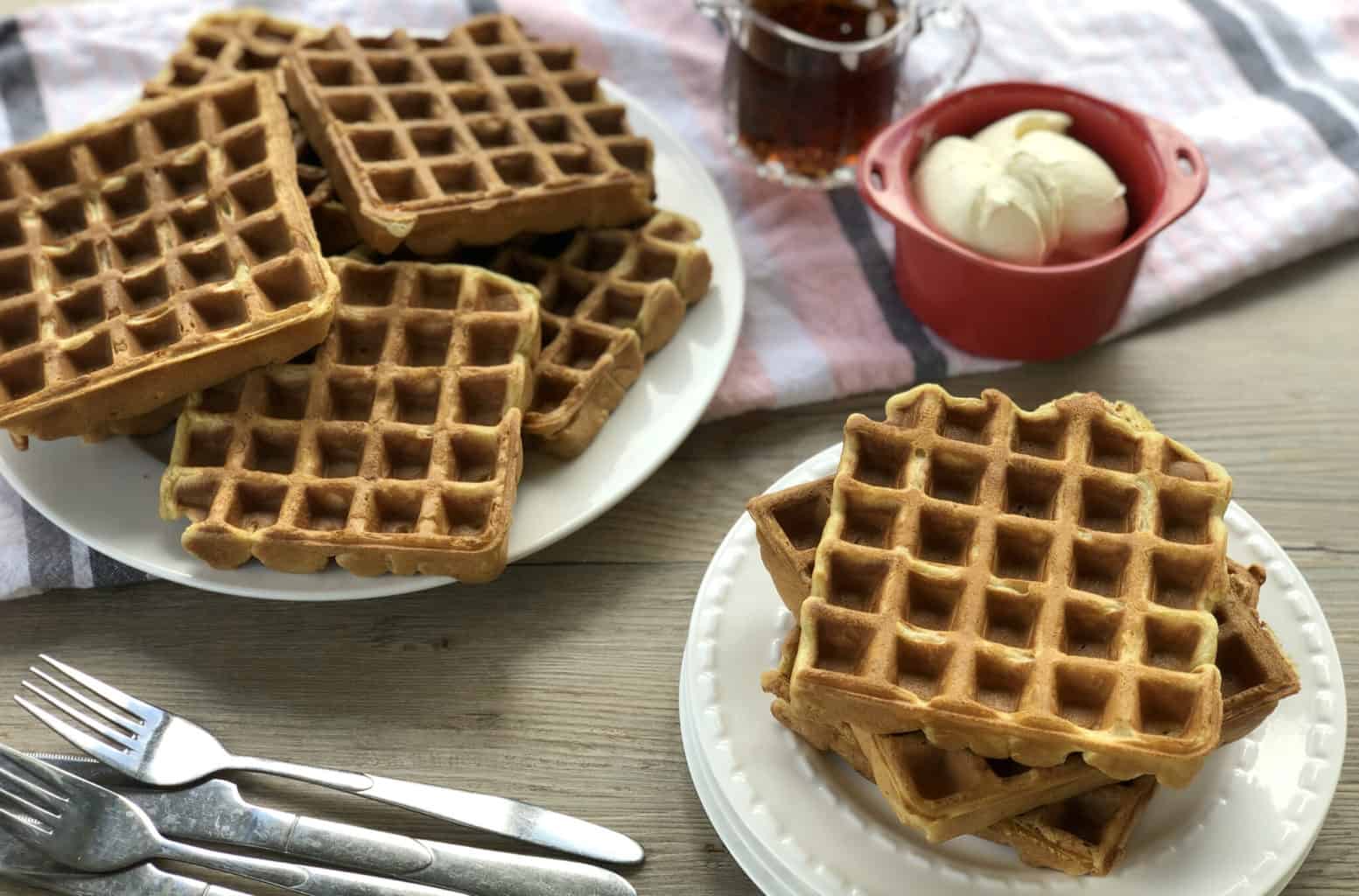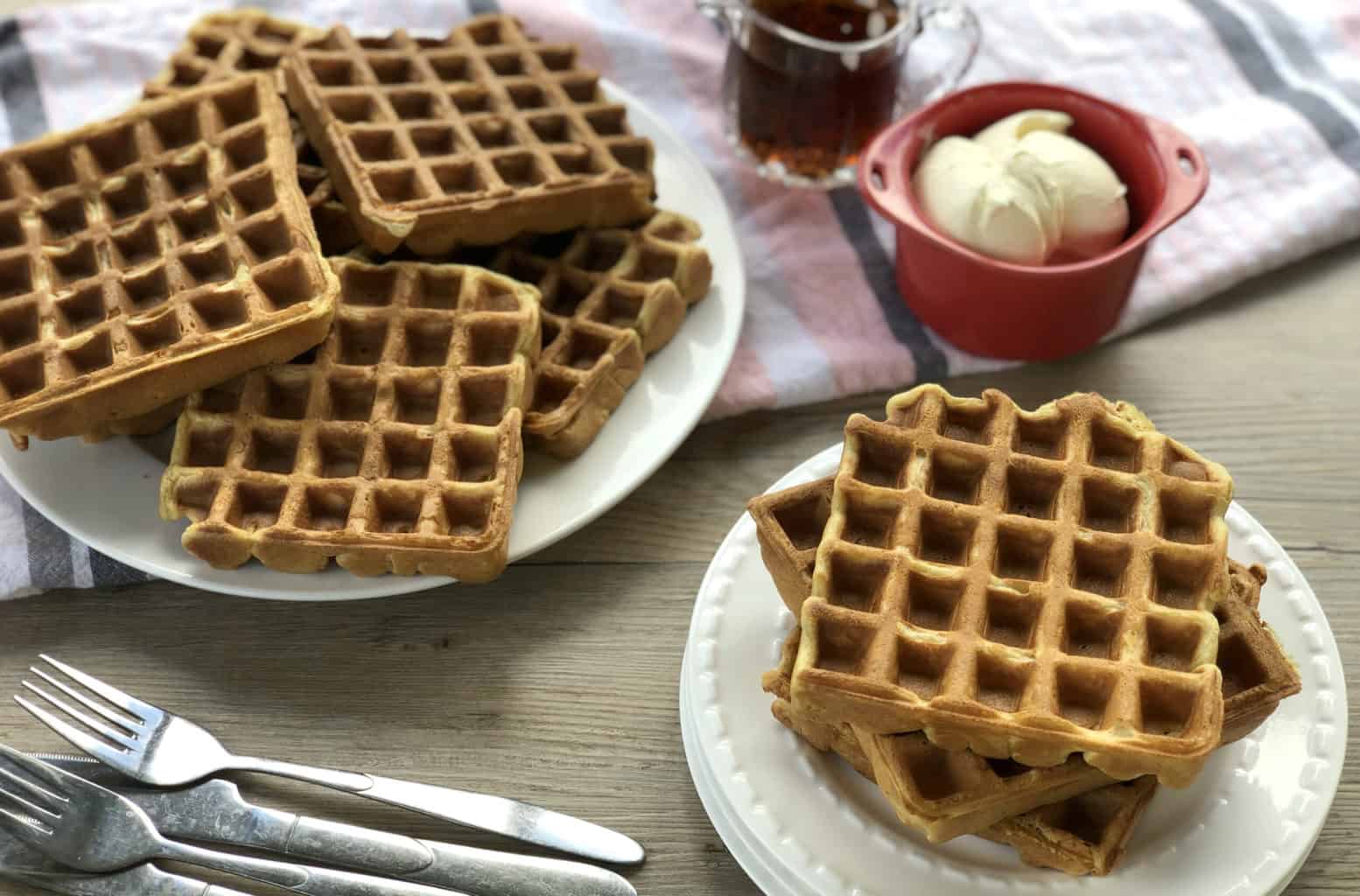 Waffles are a great brunch treat but also lovely as a dessert. While they are low in sugar overall, of course the toppings you add are going to make all the difference! You can even make savoury waffles with this recipe.
If you are a fan of pancakes, I have several recipes, one of the most popular being my Homemade Pancake Mix, you can make pancakes at a moments notice!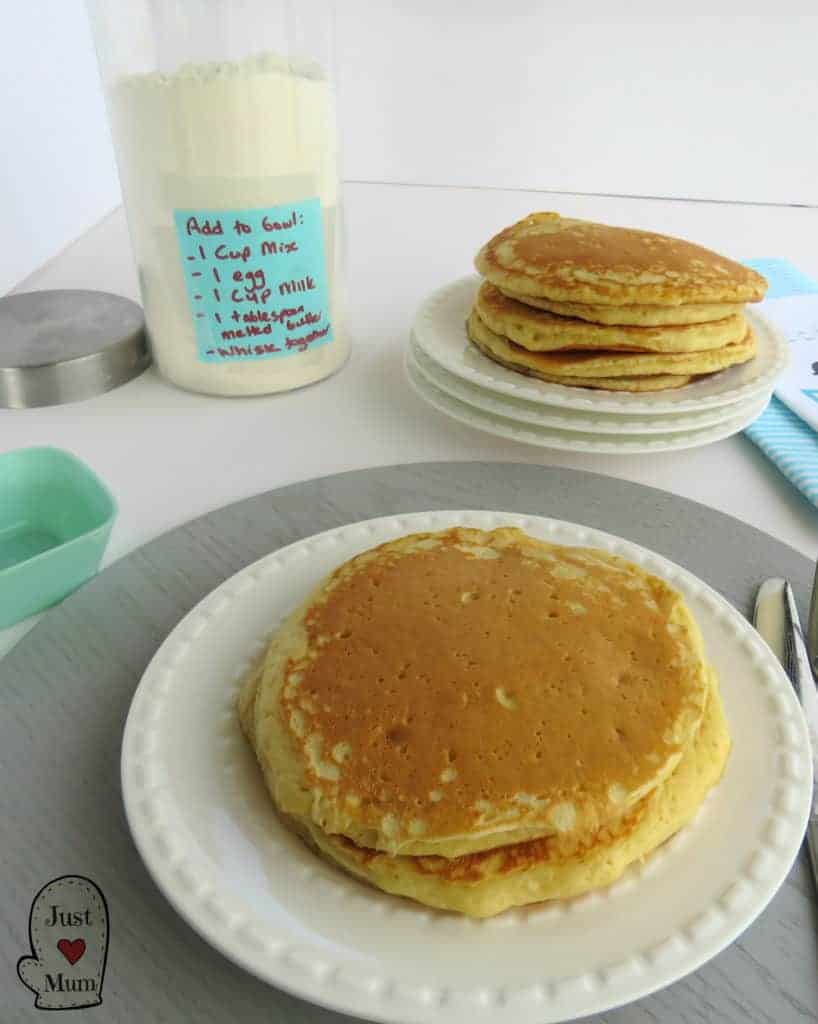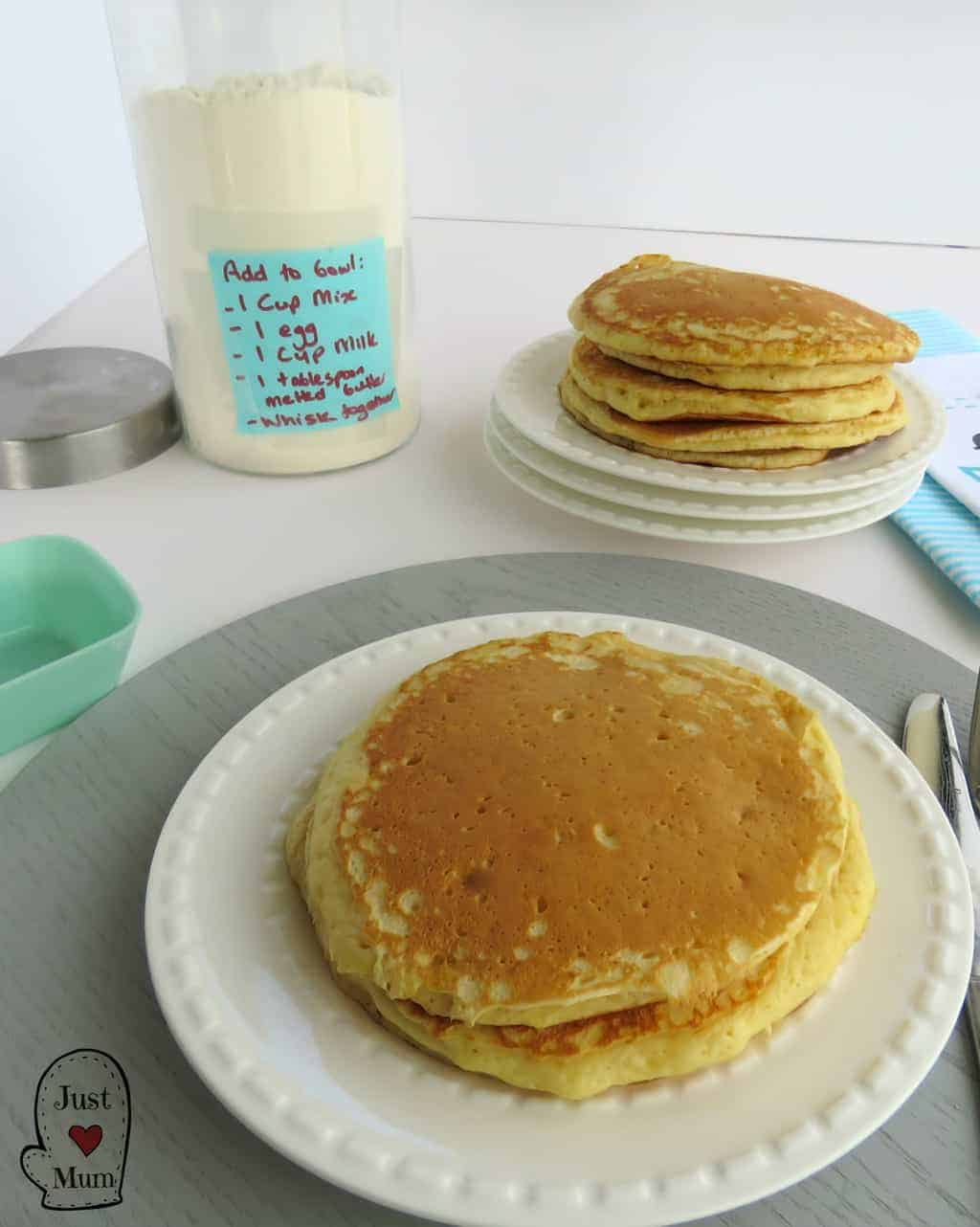 So onto the recipe for the Best Waffles, I hope this is one you enjoy for many years to come
I cannot wait to hear what you think of this recipe, who is heading out to buy a waffle maker now? Remember you just need one that works well not the most expensive!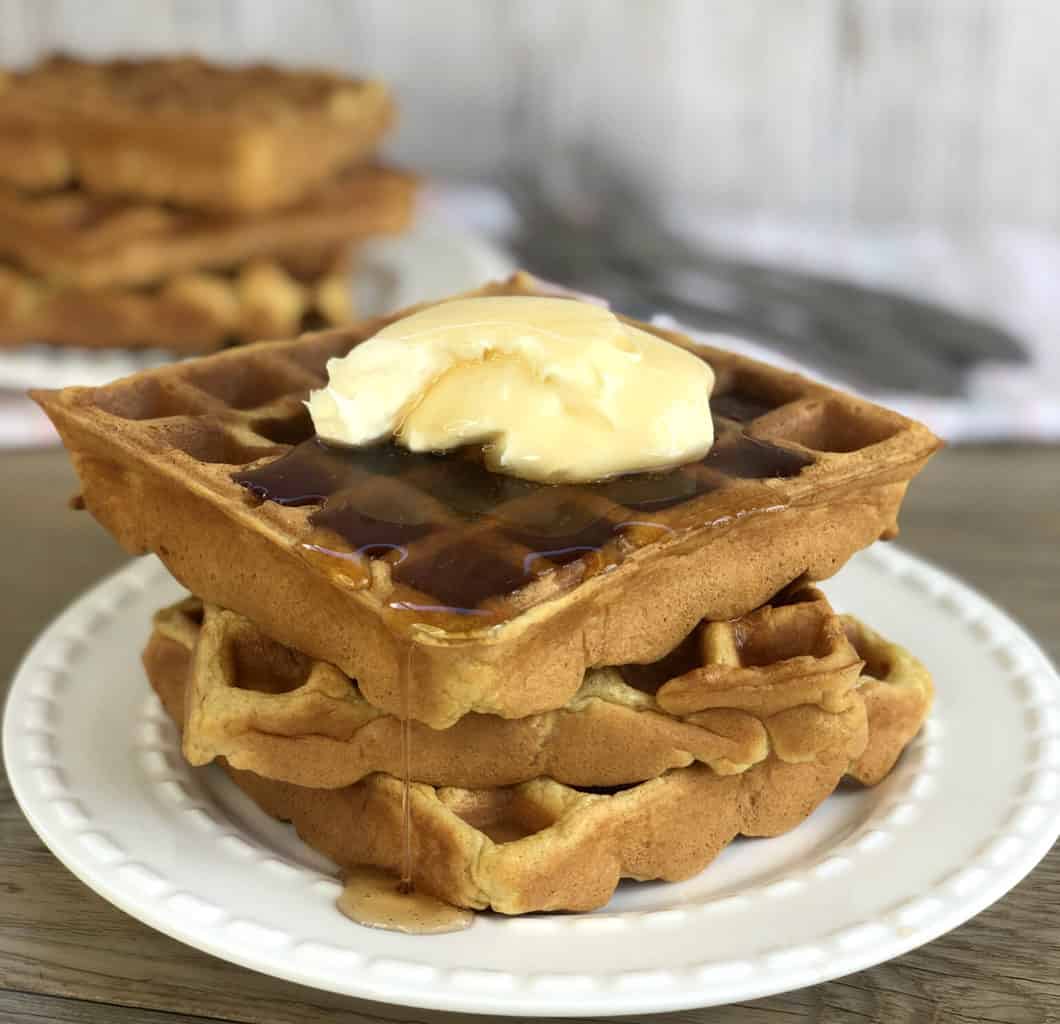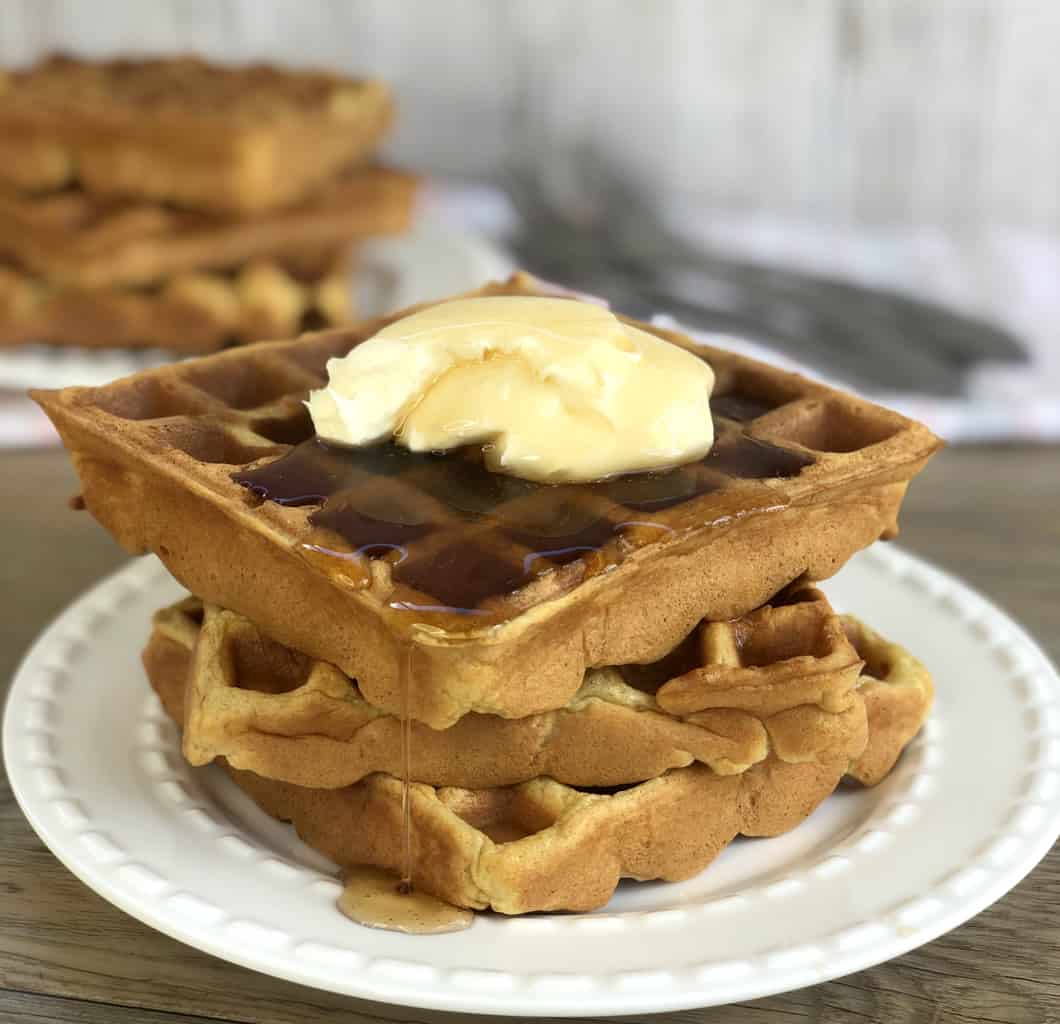 Thank you so much for stopping by to check out my latest recipes on my blog. If you are not already be sure to follow me on Facebook or Instagram for more deliciousness, and you can register your email in the subscription box below to receive all my recipes as I publish them.
Happy Baking
Anna
Pin It! Pinterest