This delicious recipe for the Perfect Apricot & Soy Glazed Pork Chops contains lots of great tips to cook the perfect pork chops!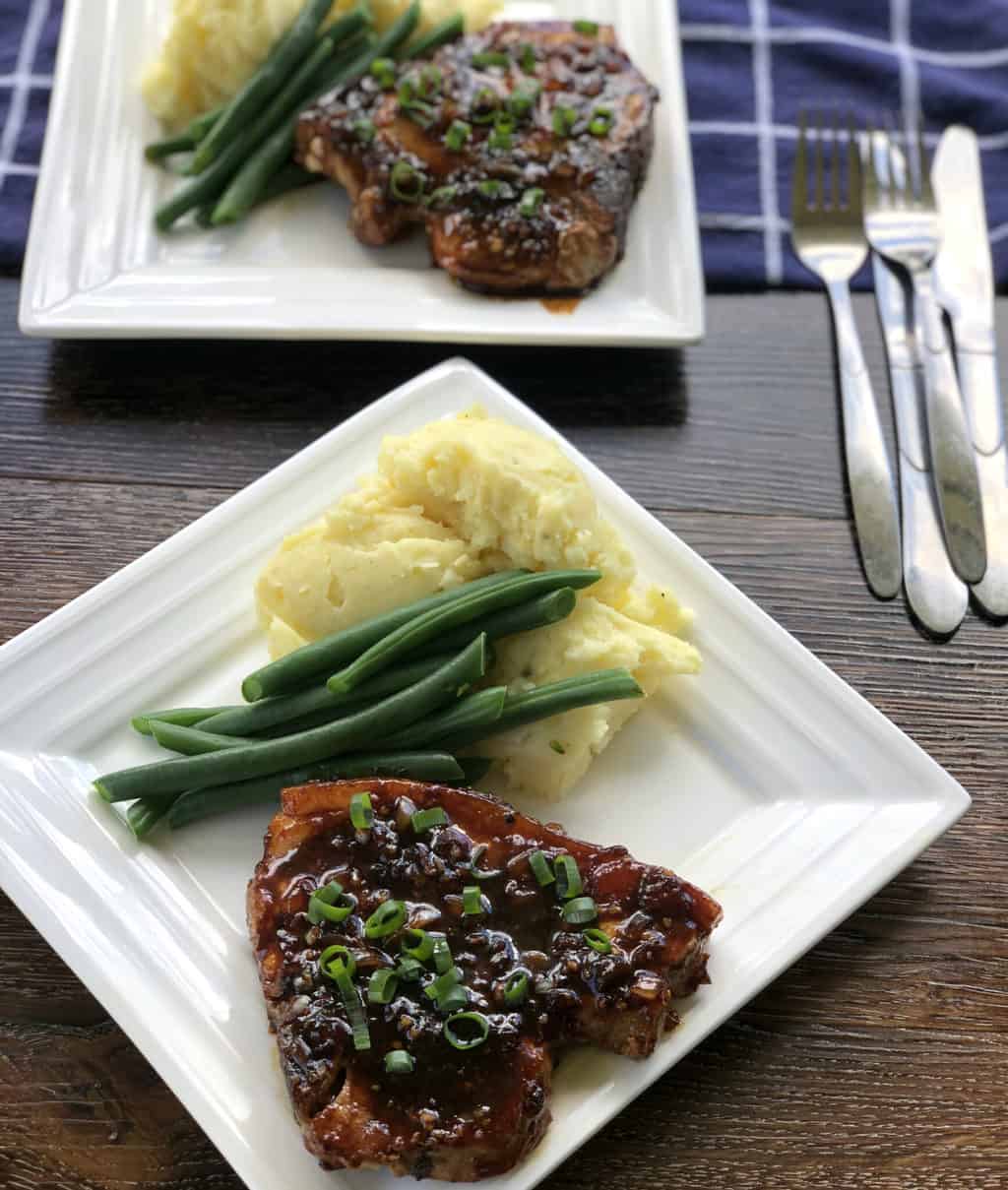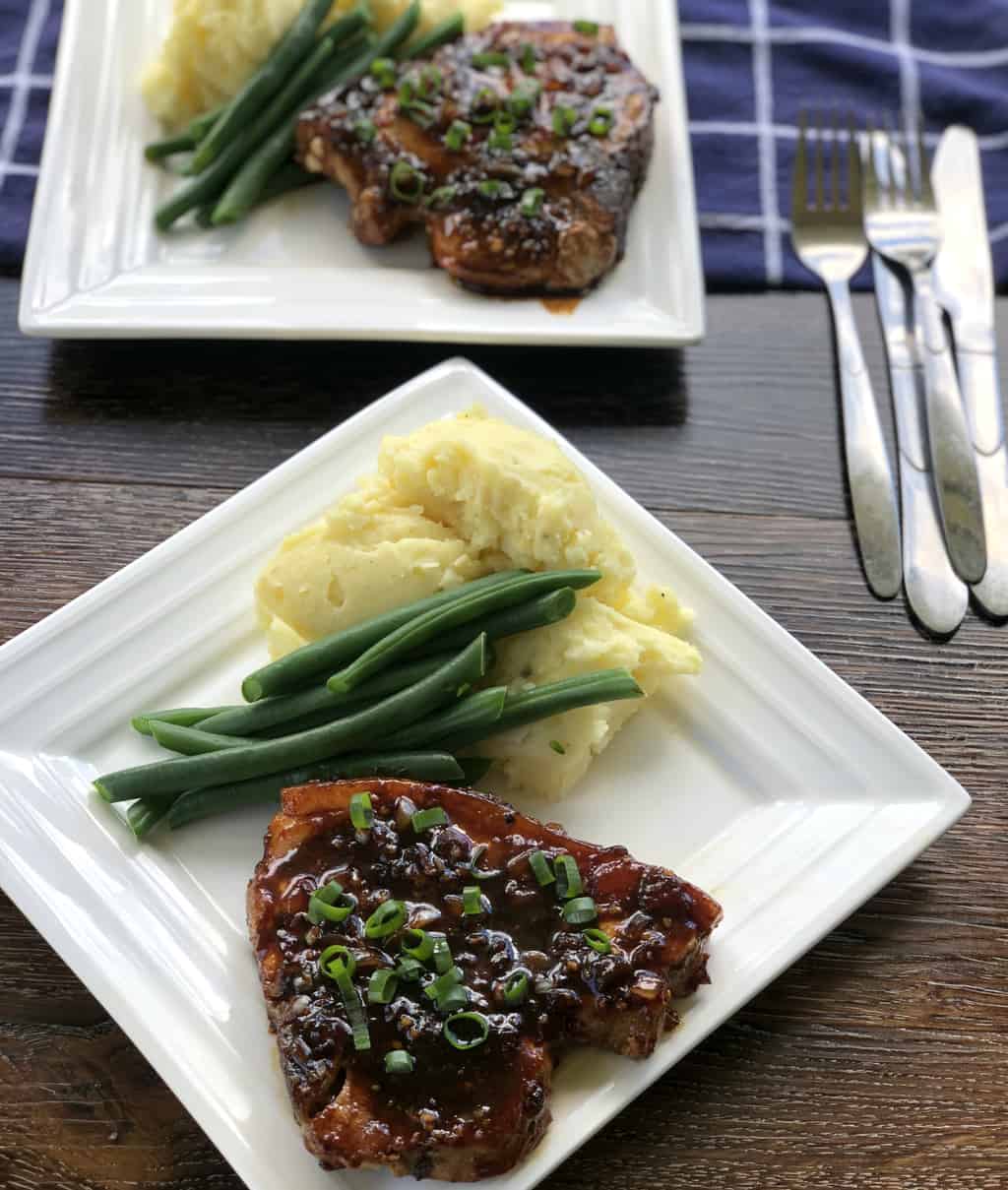 THIS POST IS SPONSORED BY NZ PORK, ALL OPINIONS ARE MY OWN.
If you find you avoid certain cuts of pork as you are unsure of how to cook them or the best way to prepare them then I am here to help!
Gone are the days of overcooking pork – NZ Pork and I have partnered together to share an easy method you will remember for the rest of time!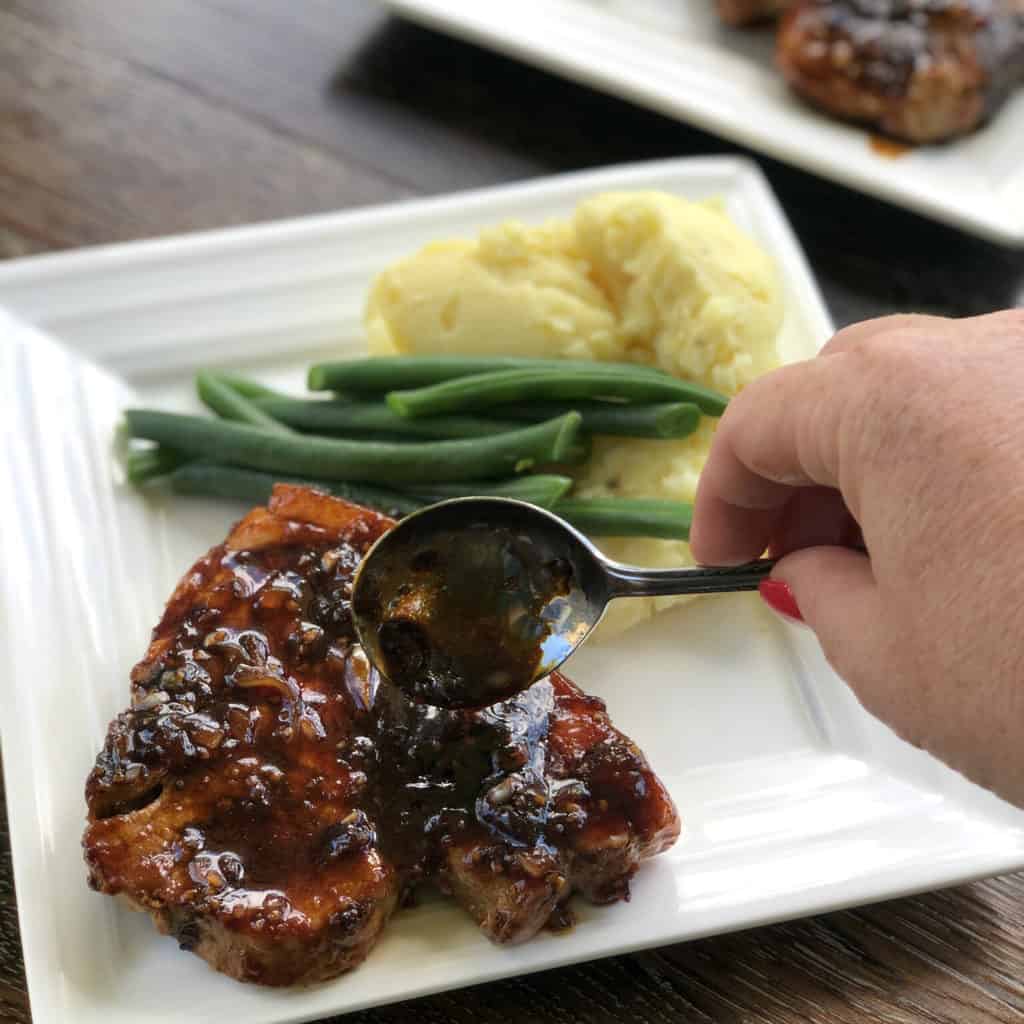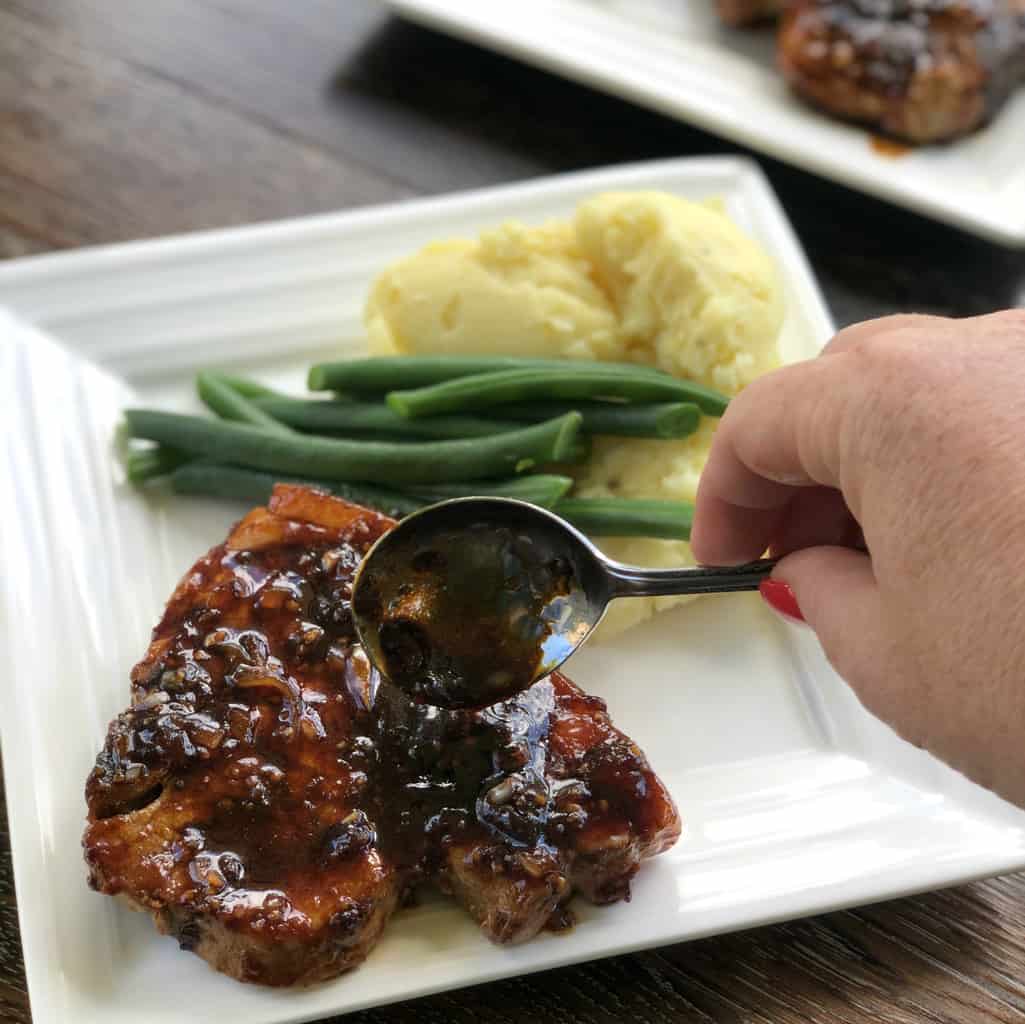 6+2+2
It is that simple. To cook New Zealand Pork Steaks or Chops simply cook them for 6 minutes on one side, turn and cook for a further two minutes, then finally allow the pork to rest for 2. Simple, delicious and perfectly cooked.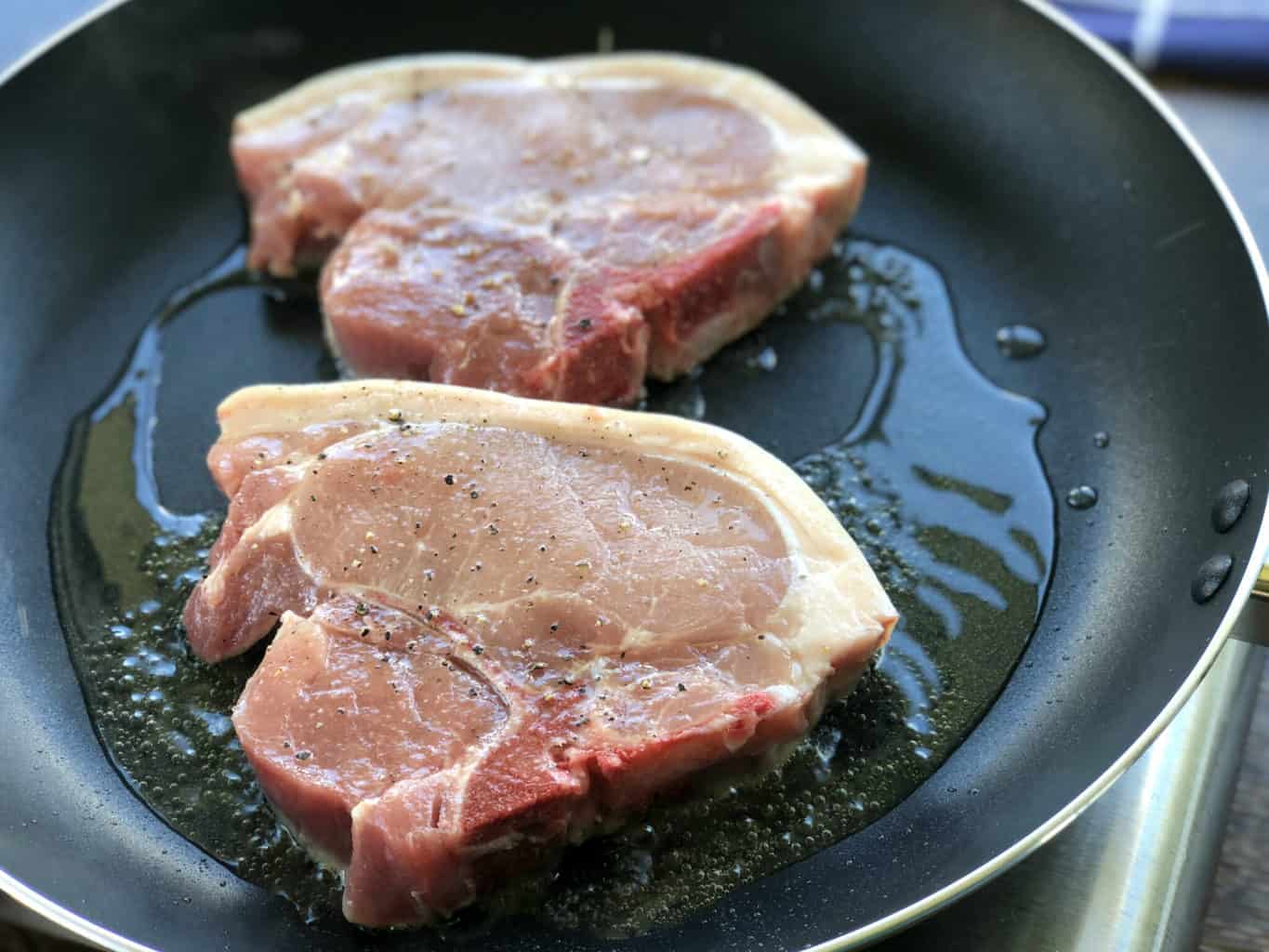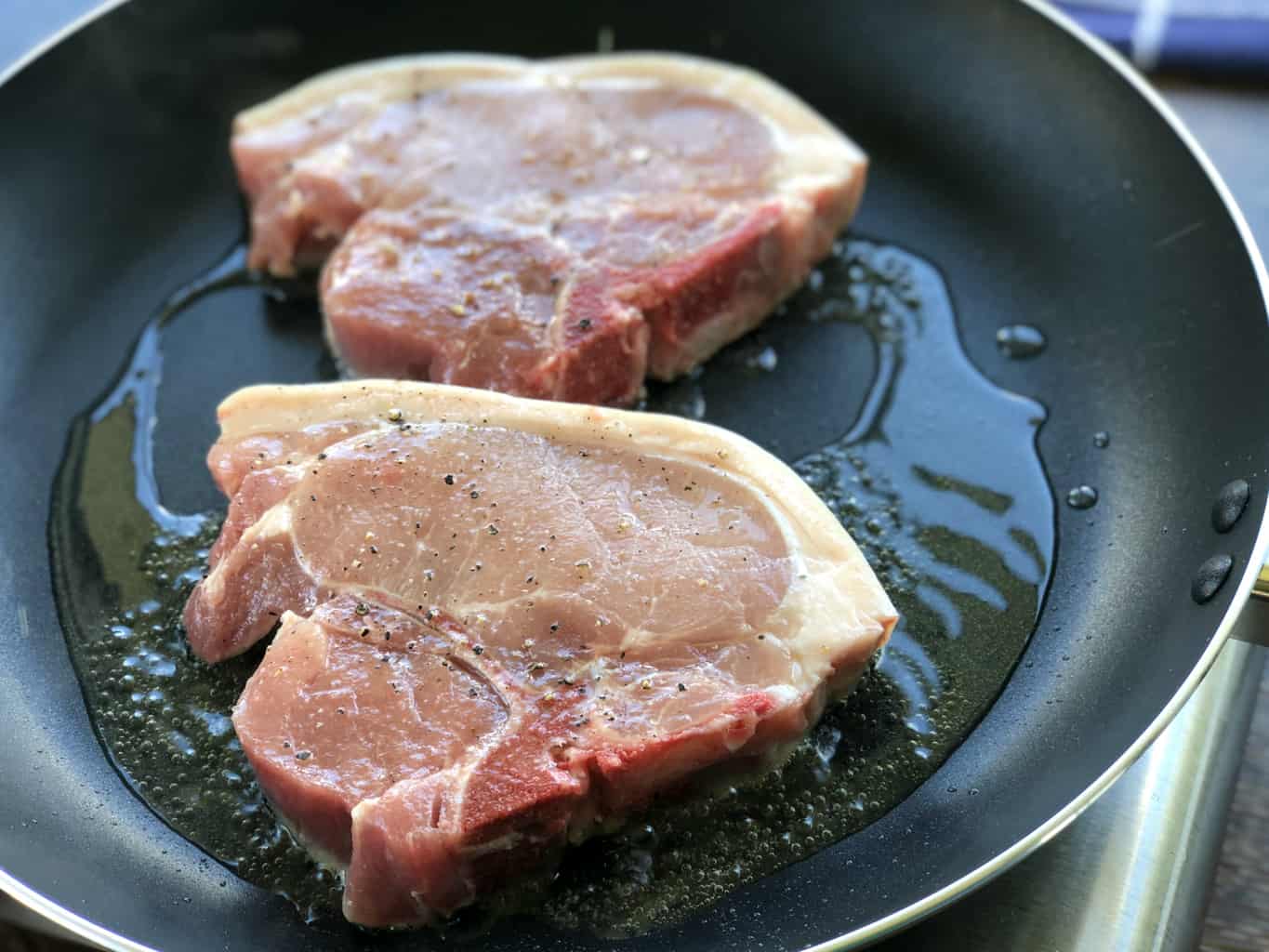 When in store you want to look out for pork labelled with "NZ Pork" or either the 100% New Zealand or the PigCare born and raised in New Zealand stickers. This will be labeled as such whether you purchase it from your local butcher or favourite supermarket.
This way you know you are supporting local farmers, their families and their local communities, plus of course New Zealand pork is farmed to higher animal welfare standards than imported pork.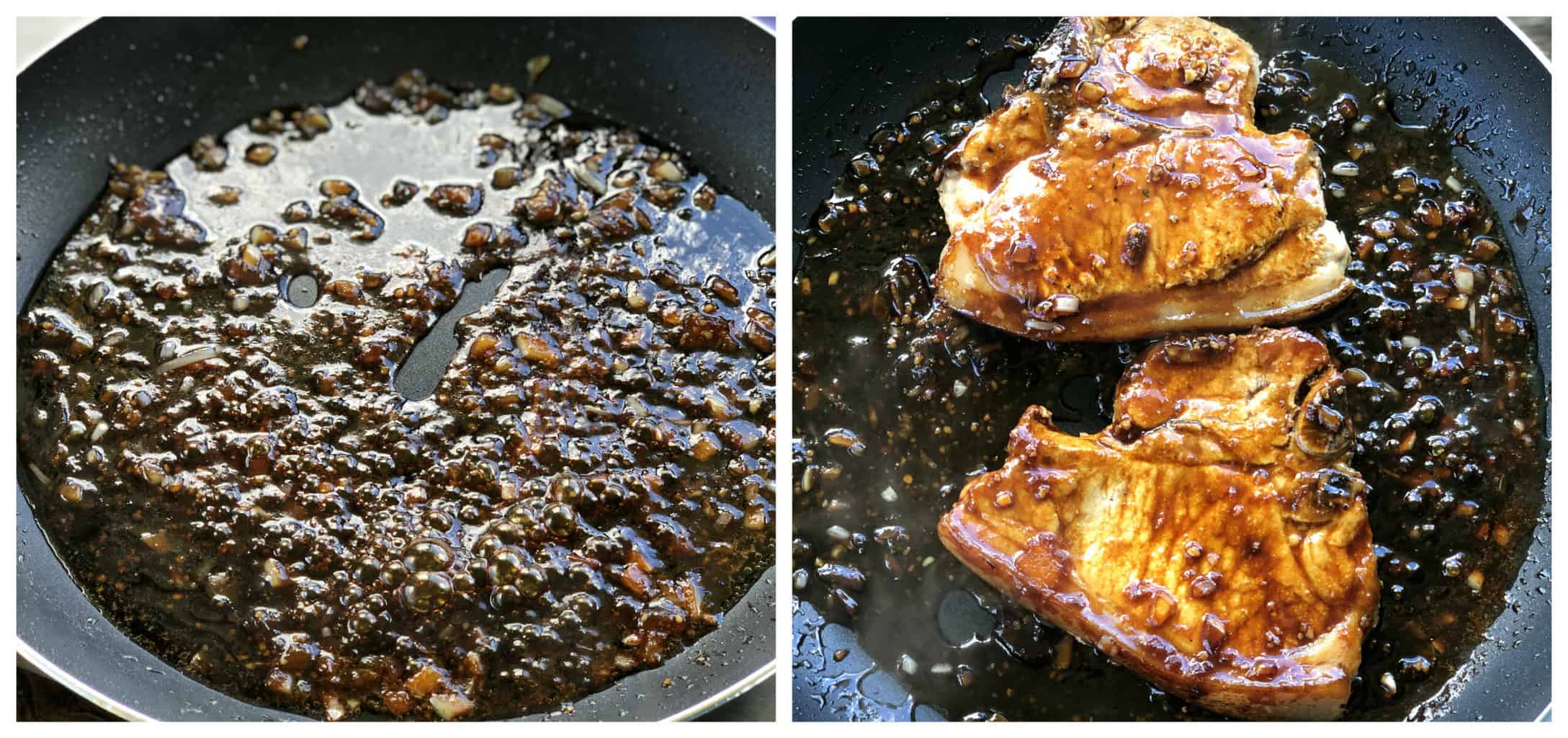 Now, onto the tips for this recipe in particular. I really wanted to share with you the 6+2+2 method – what accompanying sauce you use is then entirely up to you!
Pork is lovely served as is, with a little apple sauce on the side, honey & garlic glaze, or as I have done here a sweet and salty combo to complement the meat.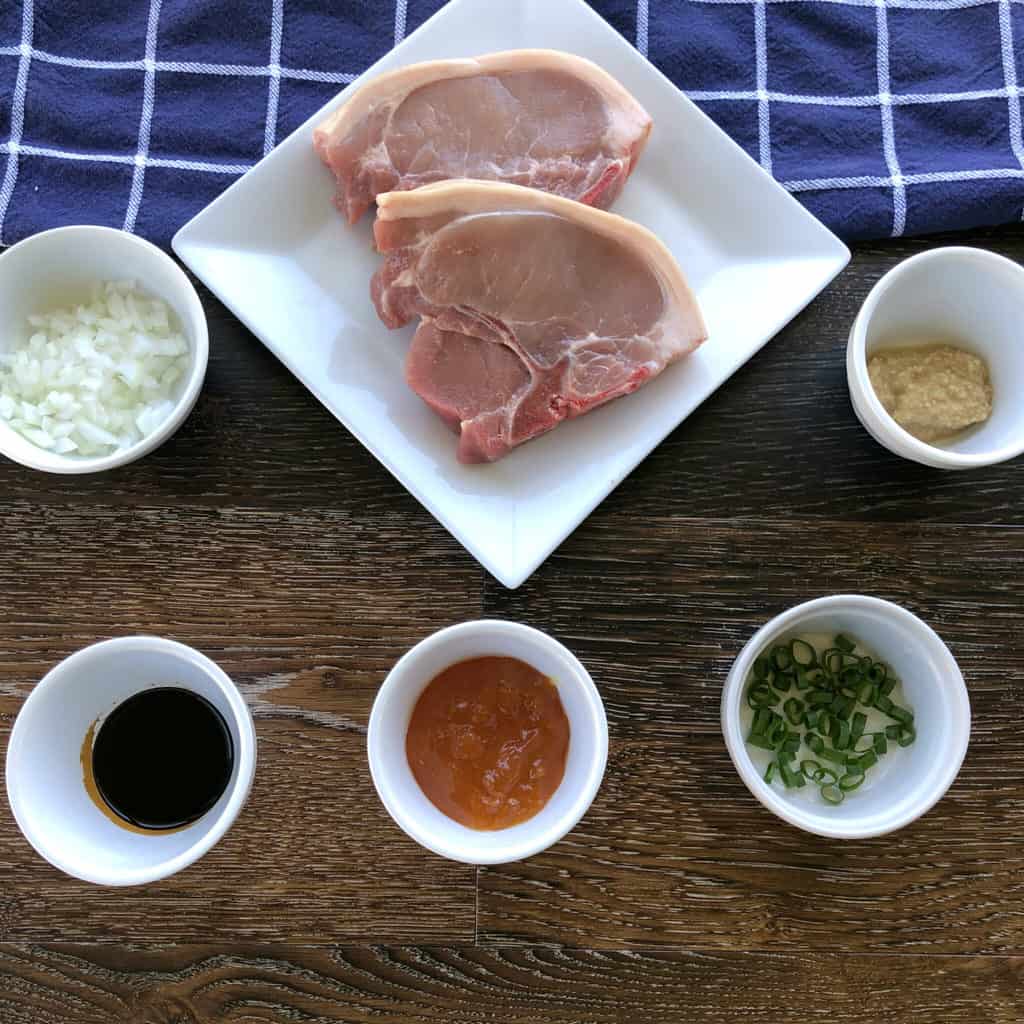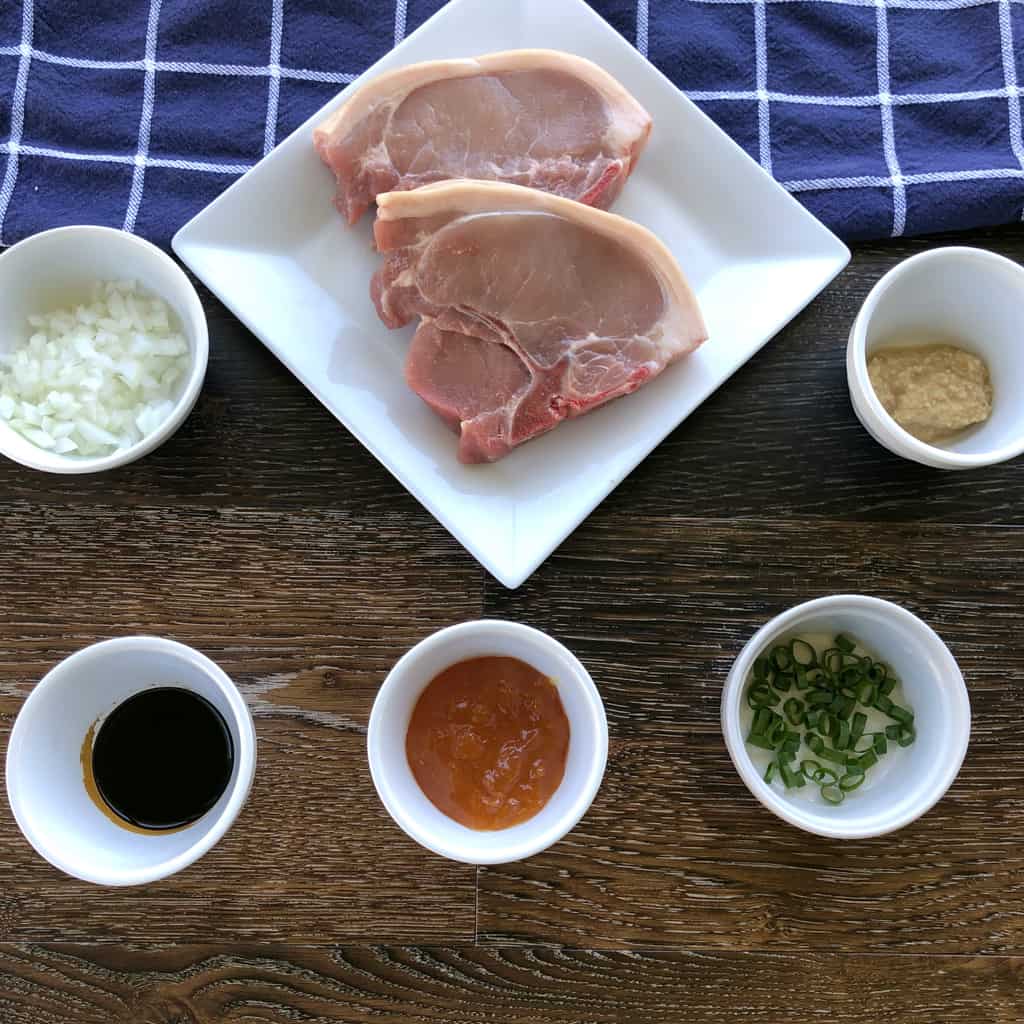 I know many have lots of questions when it comes to cooking pork steaks and chops so I thought I would attempt to answer some of them for you here.
WHAT IS THE BEST METHOD FOR COOKING New Zealand PORK STEAKS OR CHOPS?
It depends on the cut – shoulder chops with the bone in can be cooked in the slow cooker, however boneless steaks and leaner cuts will become tough in the slow cooker. Steaks and loin chops are best pan fried or on the BBQ – using the 6+2+2 method so the meat is tender and juicy.
WHY IS MY PORK OFTEN DRY?
Pork steaks and loin chops are very lean cut of meat. They don't take long at all to cook so it is easy to take them too far. This results in dry, tough and chewy meat.
HOW CAN I STOP MY PORK CHOPS FROM BEING TOO DRY?
Buy bone-in pork chops with fat

Soak in a marinade or brine before cooking

Add a glaze as I have done here

Cook quickly with the 6+2+2 method

Let it rest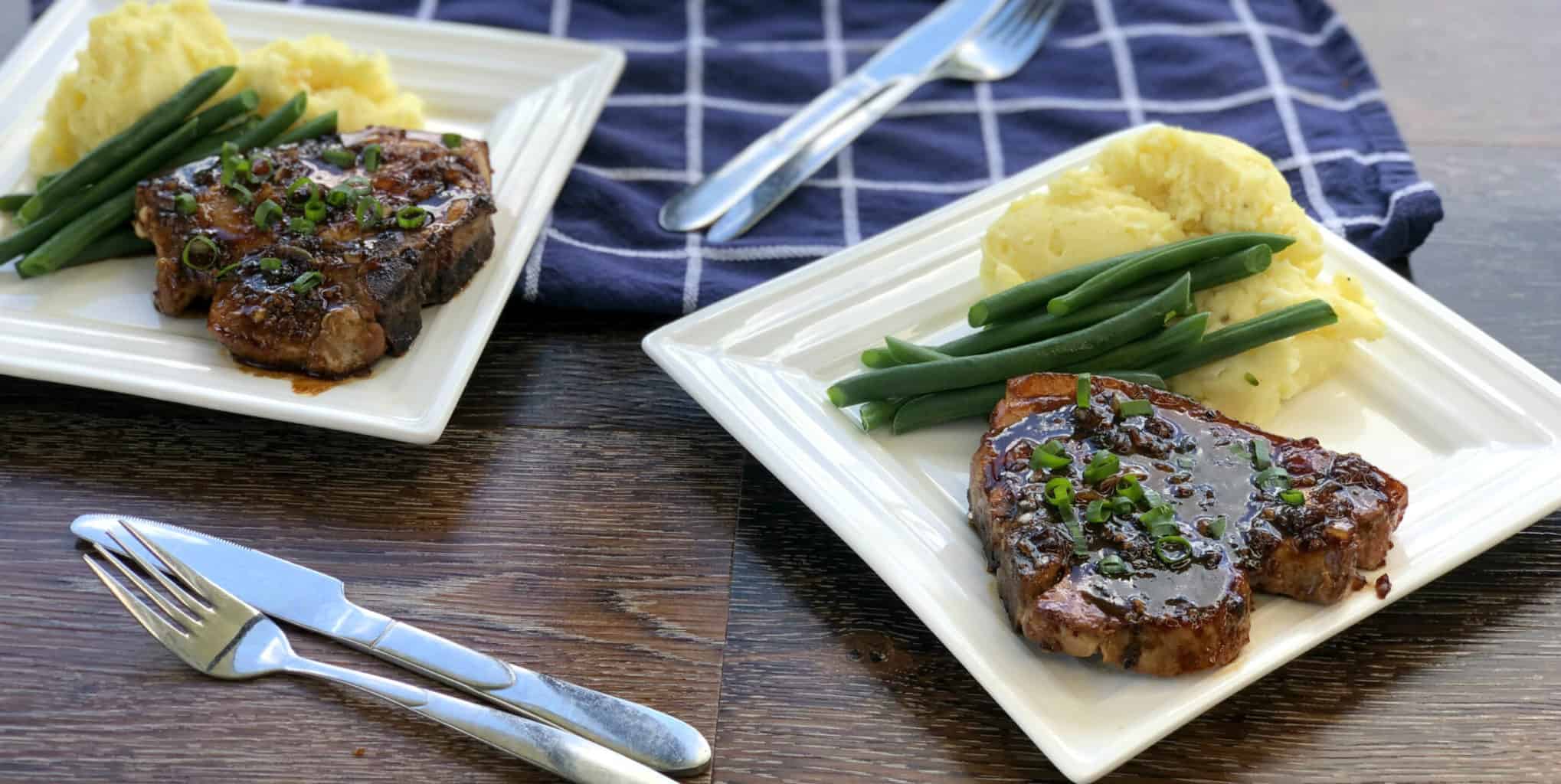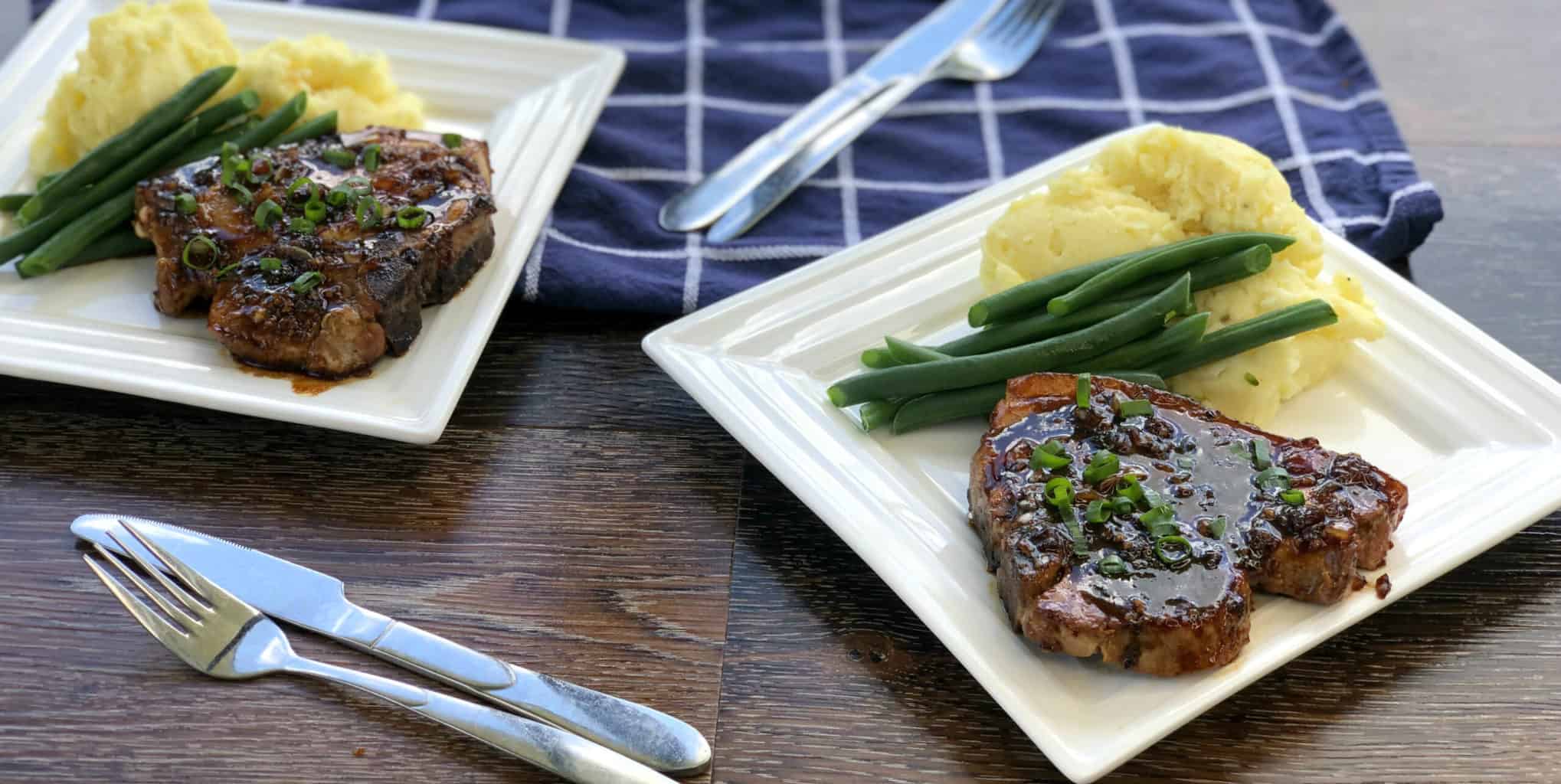 WHAT ARE PORK CHOPS?
Pork chops are the most popular cut from the pork loin, which is the strip of meat that runs from the pig's hip to shoulder. You can also get shoulder chops which are fattier.
CAN I EAT PORK A LITTLE PINK IN THE MIDDLE?
Yes you can! In the past it was assumed you could not which is why people tended to over cook pork. However now the risks are low and you can safely prepare your pork to be a little pink in the middle. To be certain use a meat thermometer to see if the meat has reached an internal temperature of 71 degrees C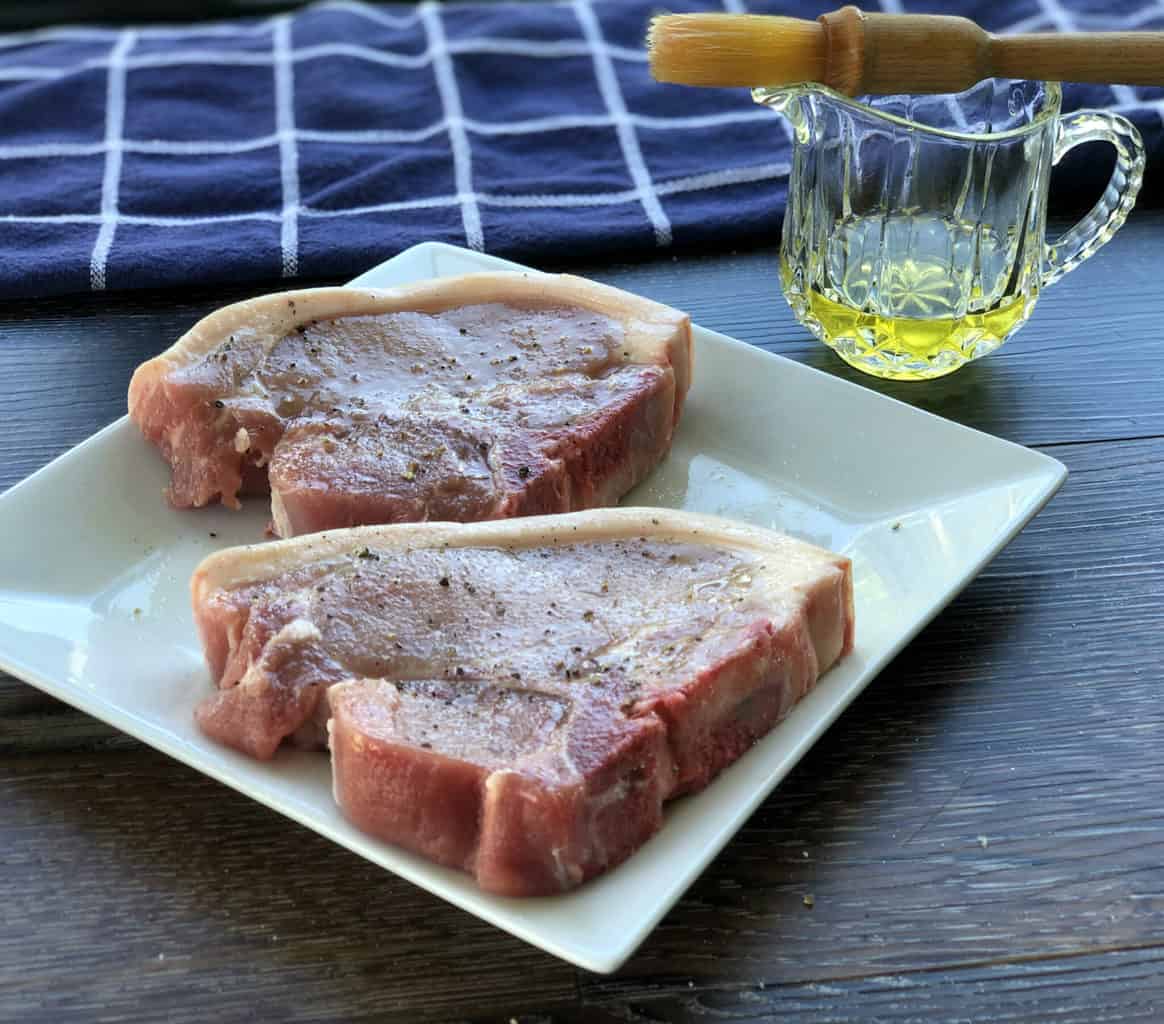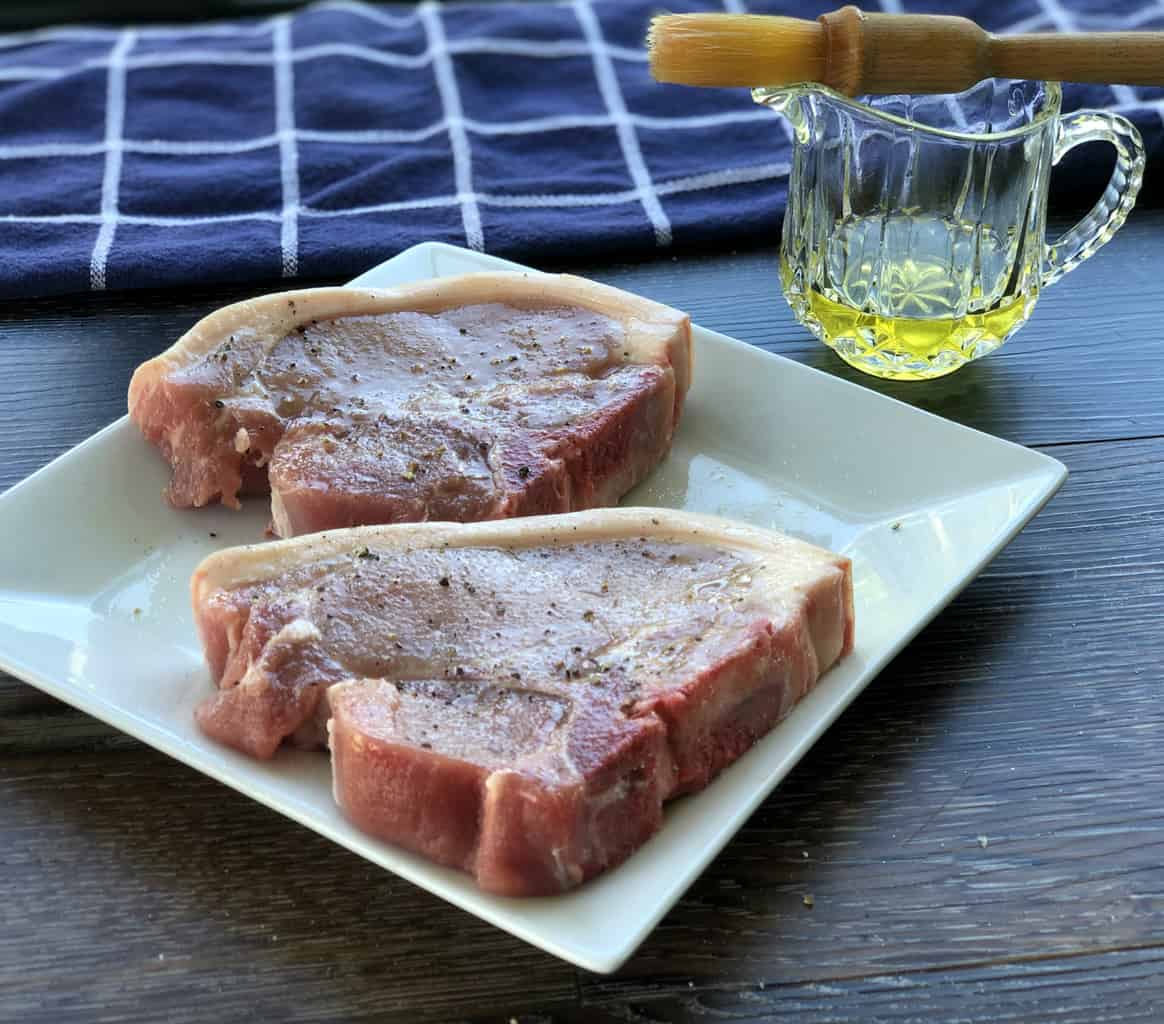 WHAT PORK CUTS SUITS THE 6+2+2 PAN FRYING METHOD?
Pork Steaks and Loin Chops are best suited to this method – choose a cut that is 2cm thick.
Should I remove the skin, rind or fat?
You want to leave a layer of fat on if you wish to sear this and render down the fat. You can remove any fat, skin, or rind if you prefer before cooking or fry this and render the fat as part of your cooking process.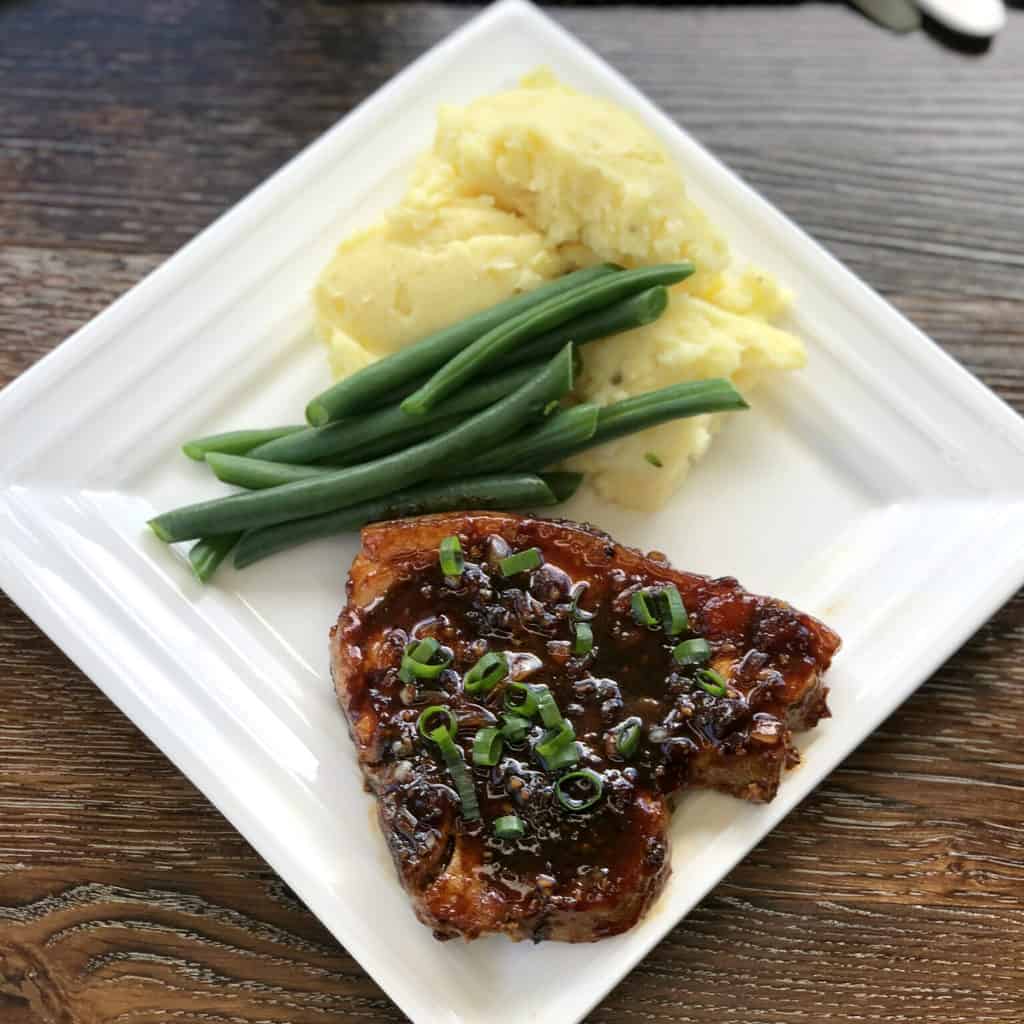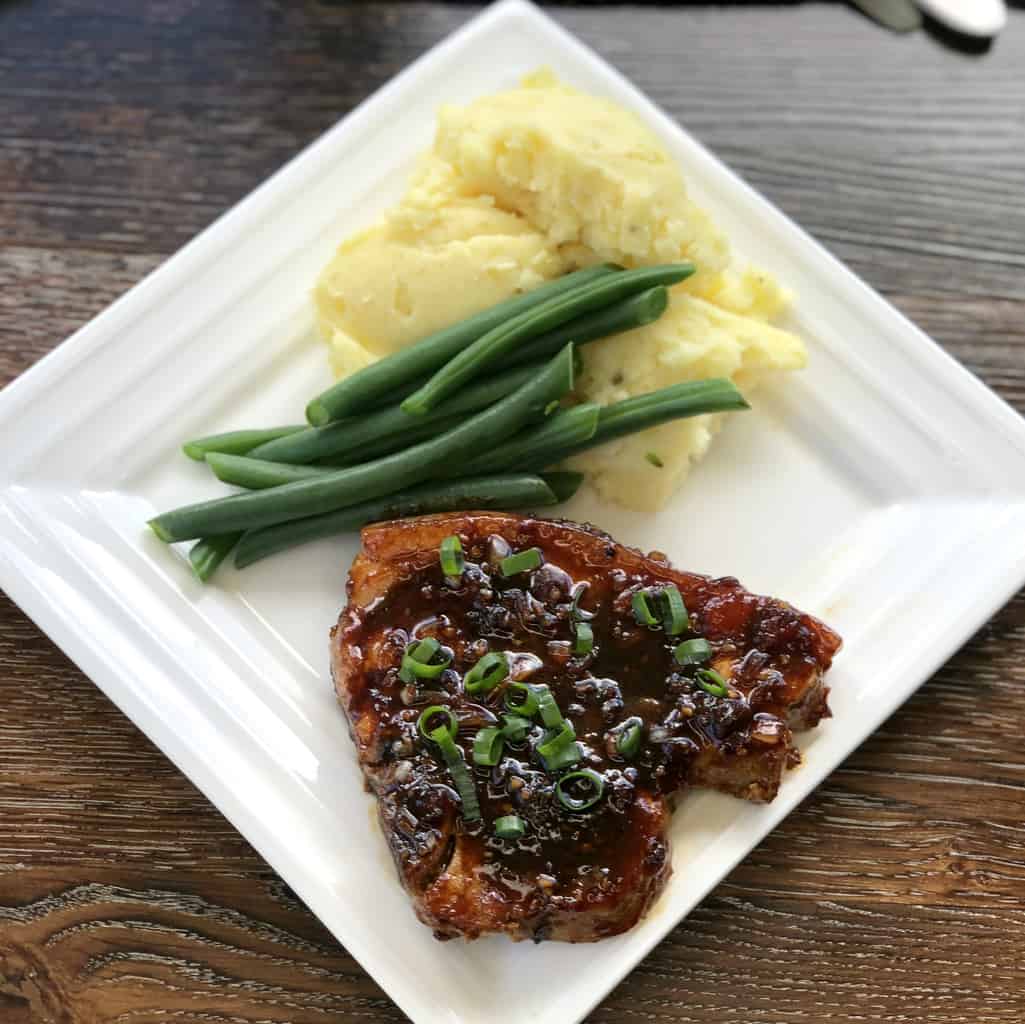 Today I have prepared an Apricot Soy Sauce Glaze to finish off my New Zealand Pork Chops. It is so easy to make and absolutely delicious. I prepare the ingredients while my pork is cooking so that I can quickly whip it up while the pork chops are resting.
Since it takes such a little time to prepare the pork, manage your timing for any accompanying side dishes so that you can prepare the pork last.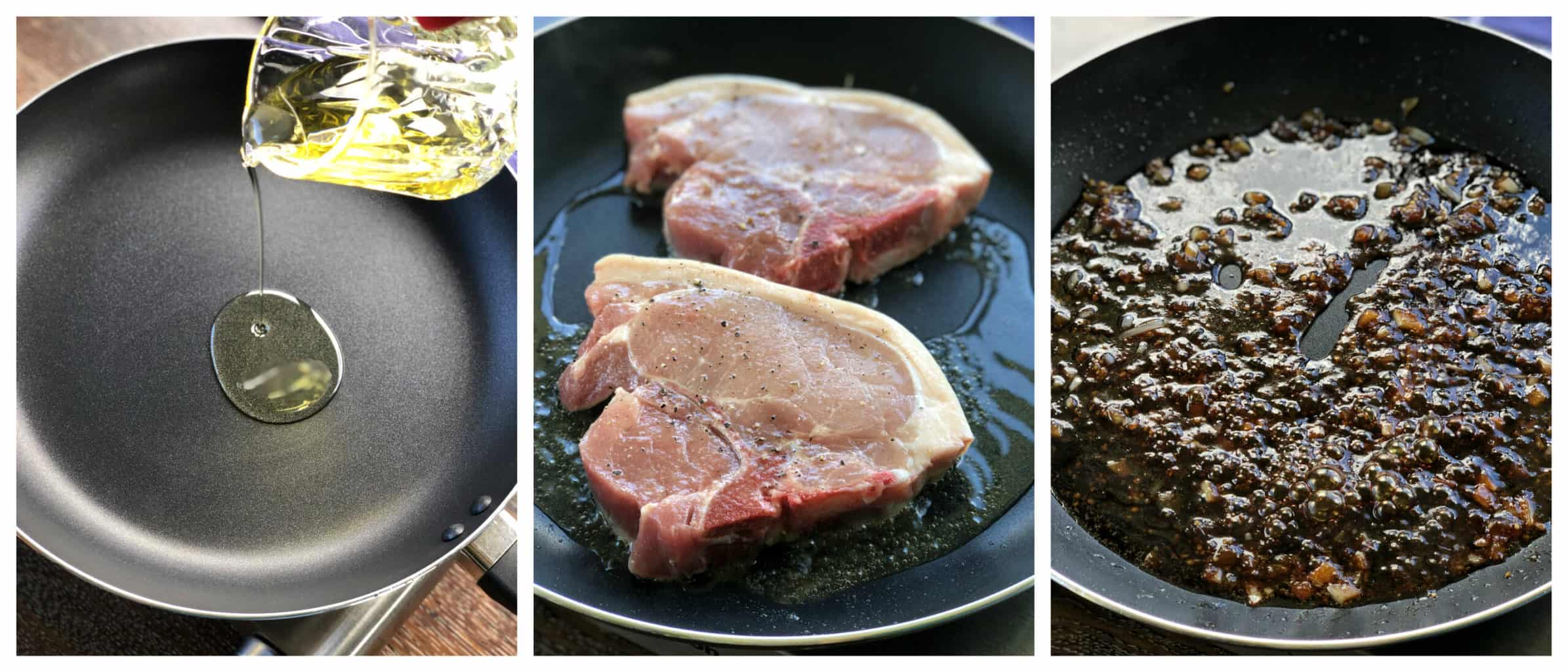 Apricot & Soy Sauce Ingredients
APRICOT JAM
ONIONS
GARLIC
SOY SAUCE
While your pork is resting simply sauté down the onions then add the rest of the ingredients. Once thickened, only a few minutes later, you can add your pork and turn to glaze before serving immediately.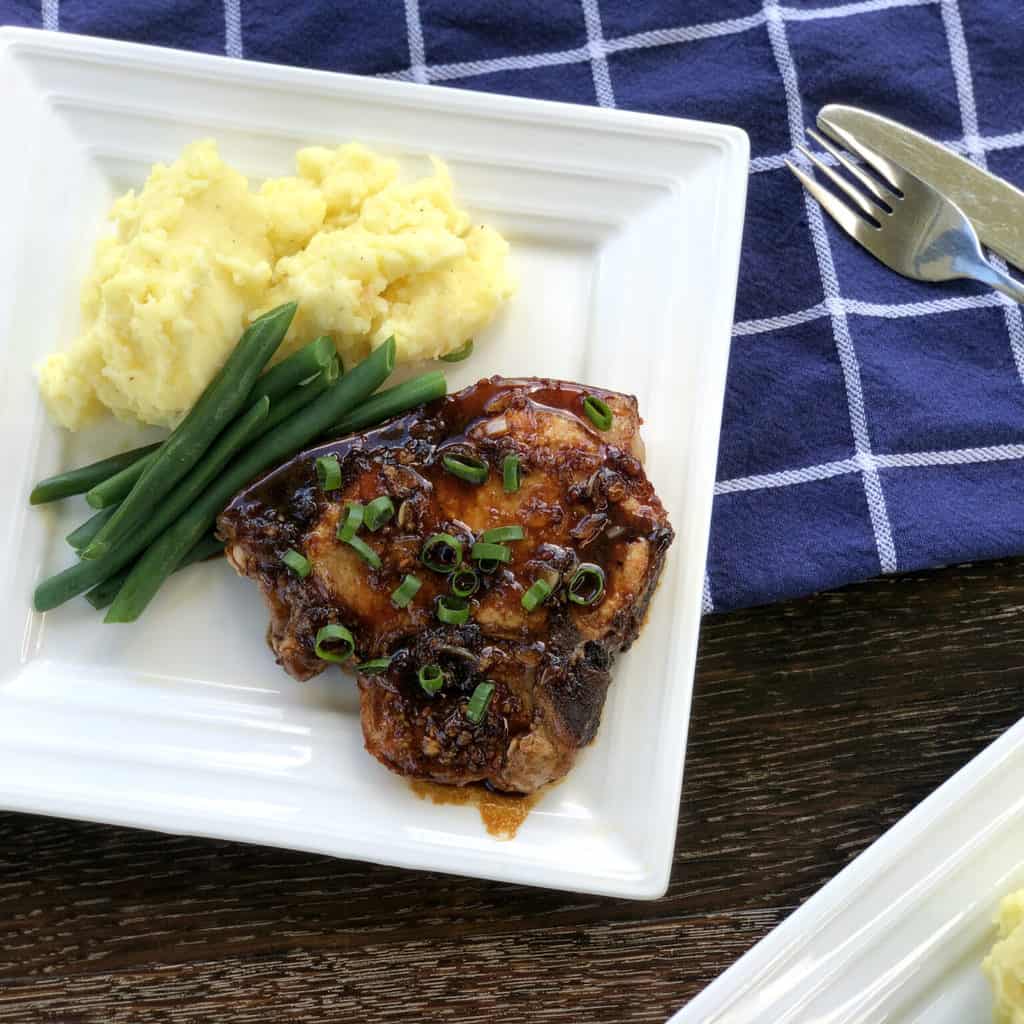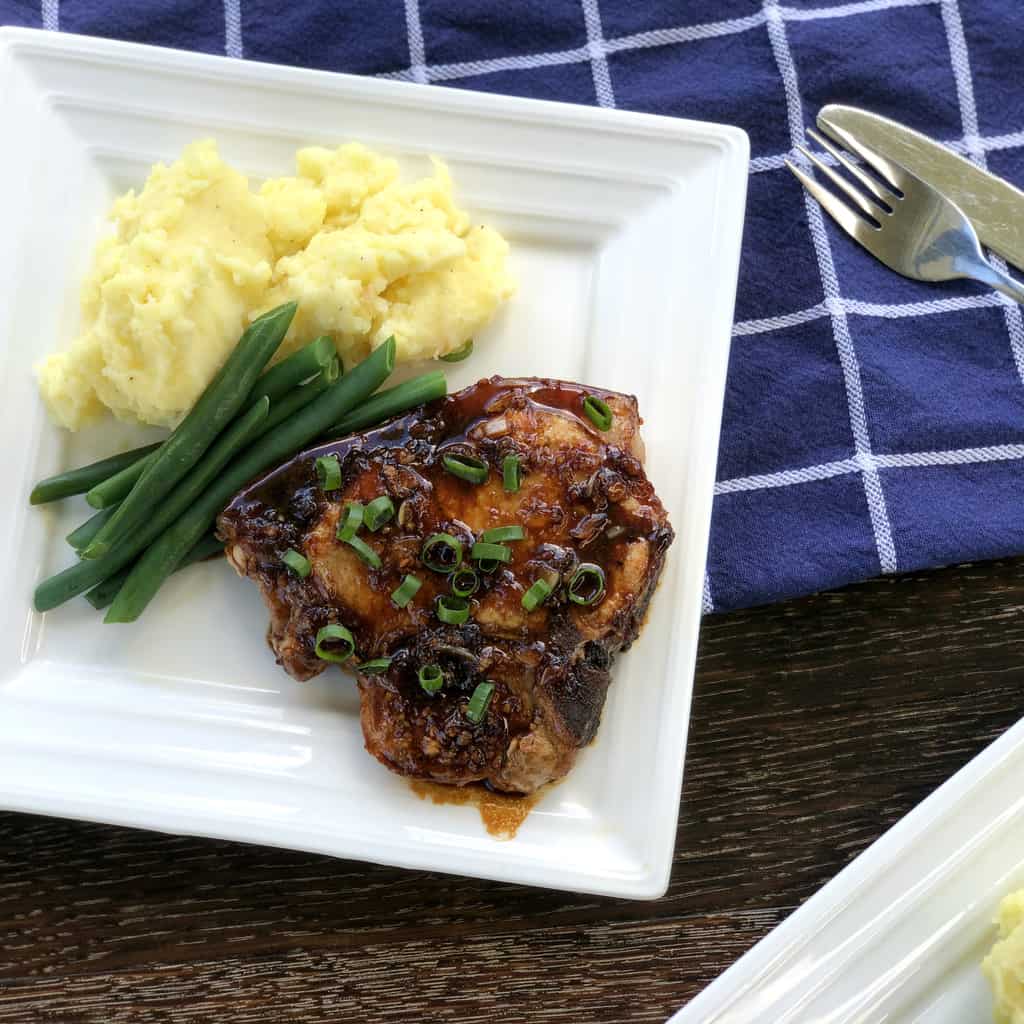 Onto the recipe for Perfect Apricot Soy Glazed Pork Chops
I hope this 6+2+2 method shared with us by NZ Pork goes some way to making New Zealand pork chops a go to meal for you this summer! So easy to do and creates delicious juicy tender pork. Let me know how you get on!
A huge thank you to NZ Pork for partnering with me again, last time we made this delicious Bacon & Egg Quiche which is another great summer dish, perfect for picnics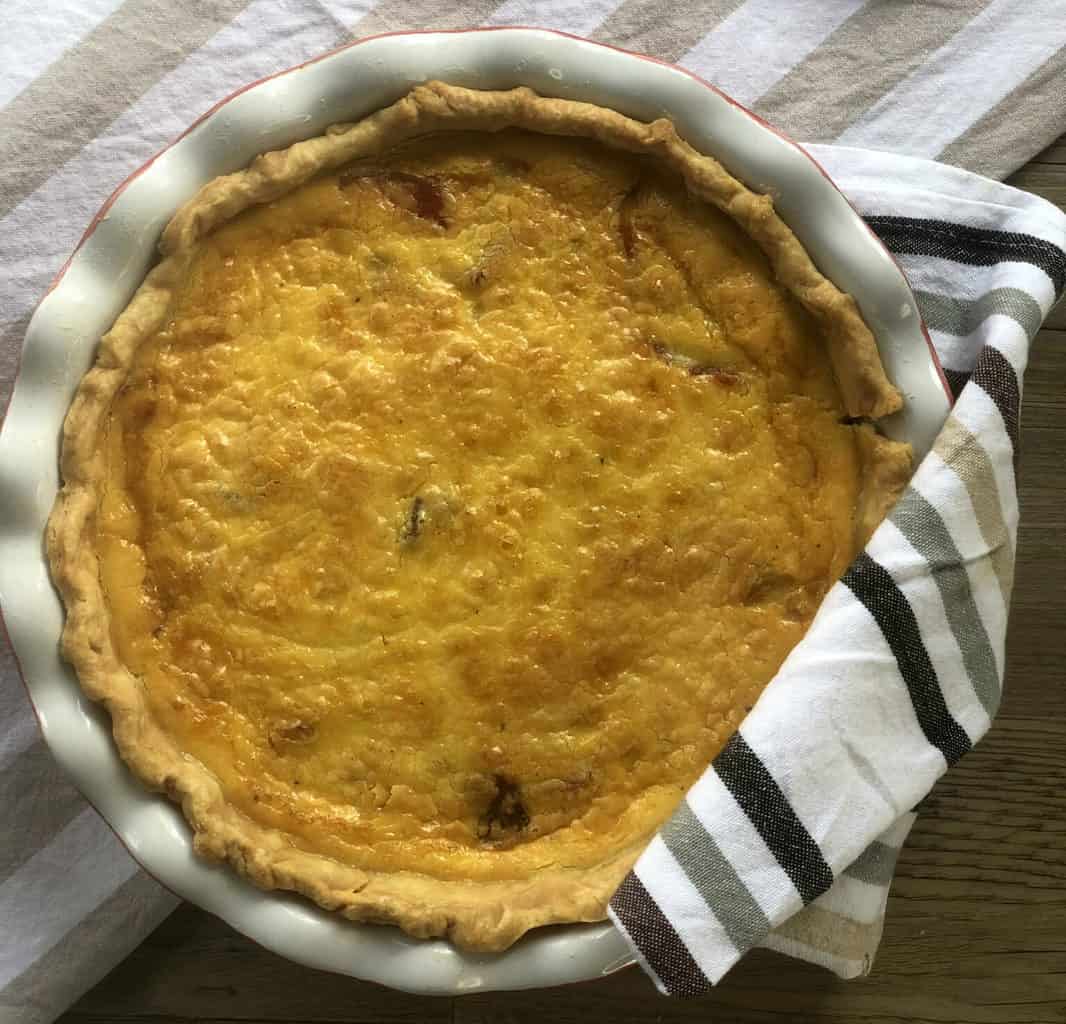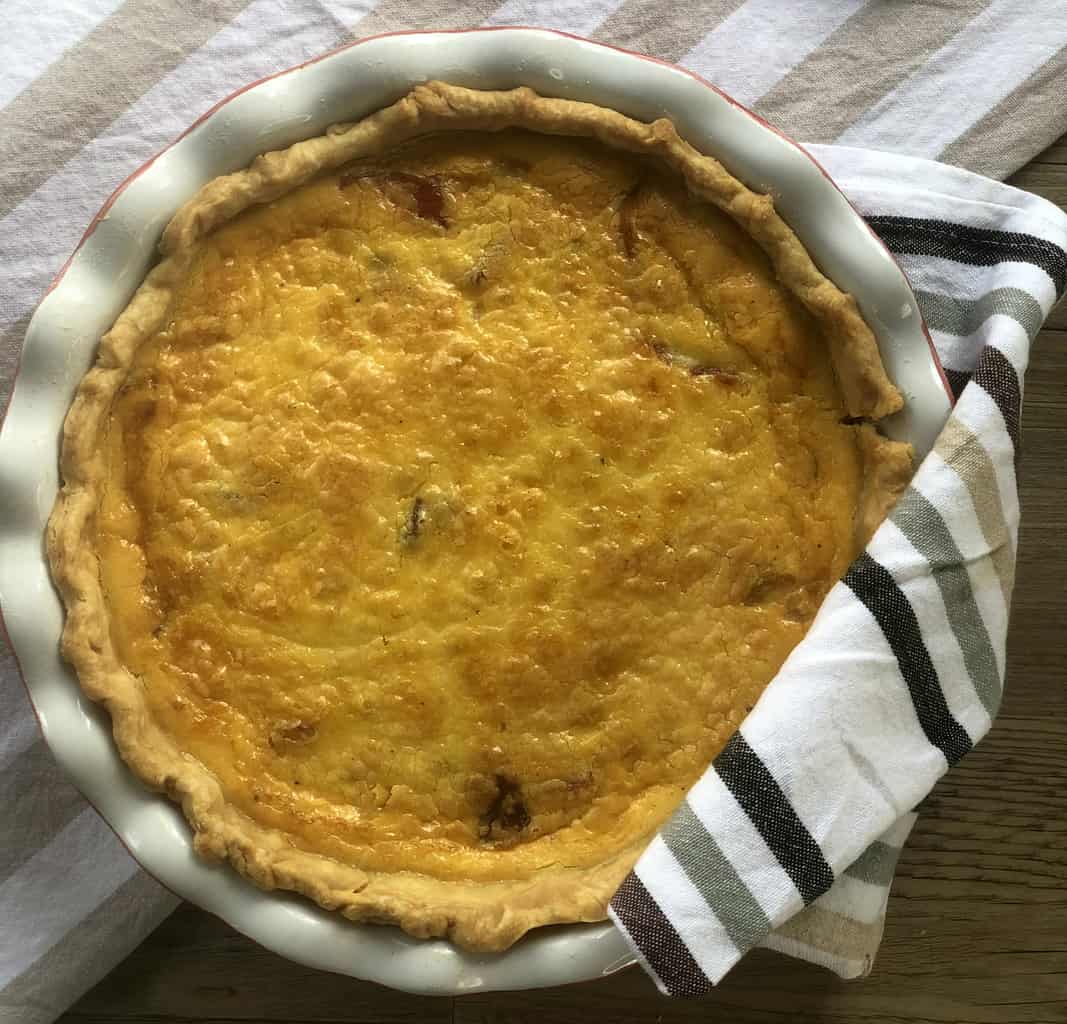 Thank you so much for stopping by to check out my latest recipes on my blog. If you are not already be sure to follow me on Facebook or Instagram for more deliciousness, and you can register your email in the subscription box below to receive all my recipes as I publish them.
Happy Cooking
Anna
Pin It! Pinterest