This is a lovely Carrot Salad recipe that is quick and easy to make, perfect as a side dish to any summer meal.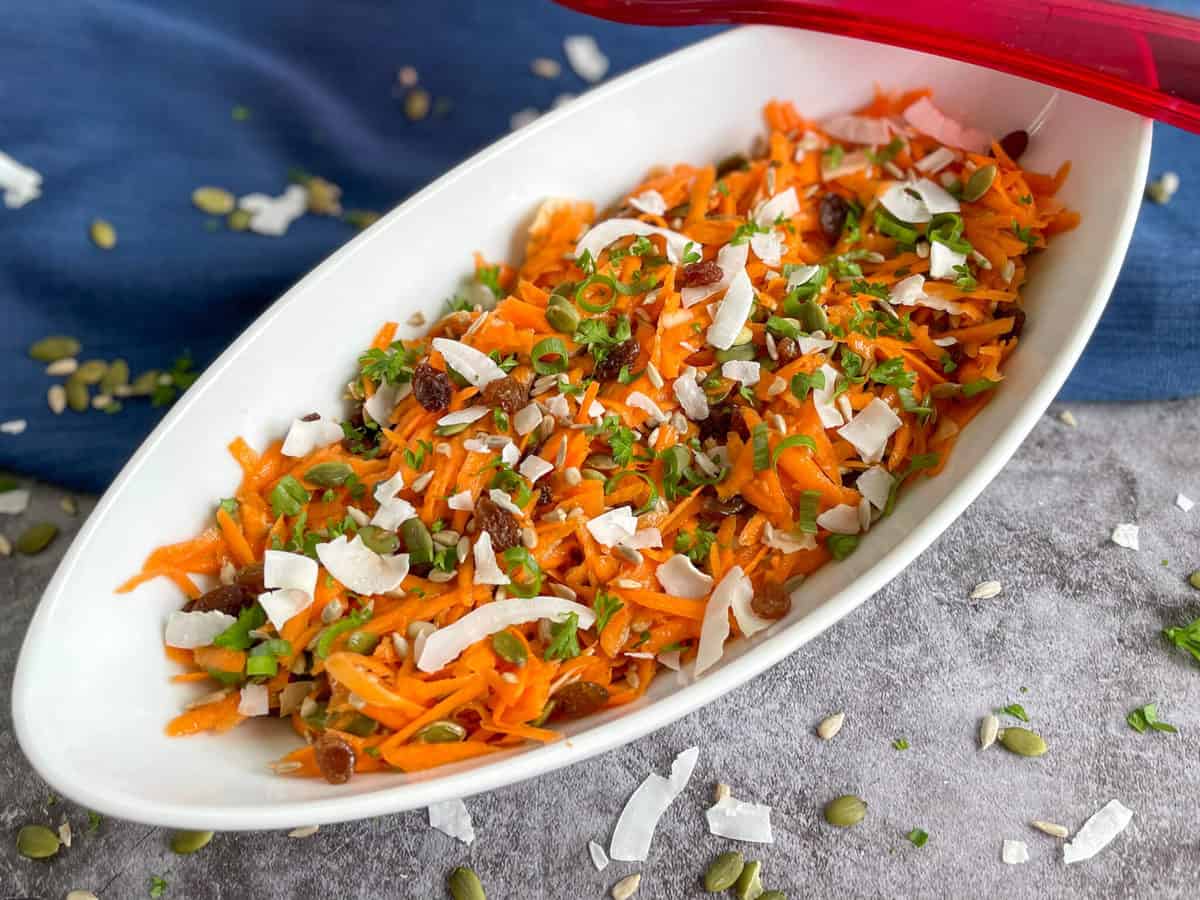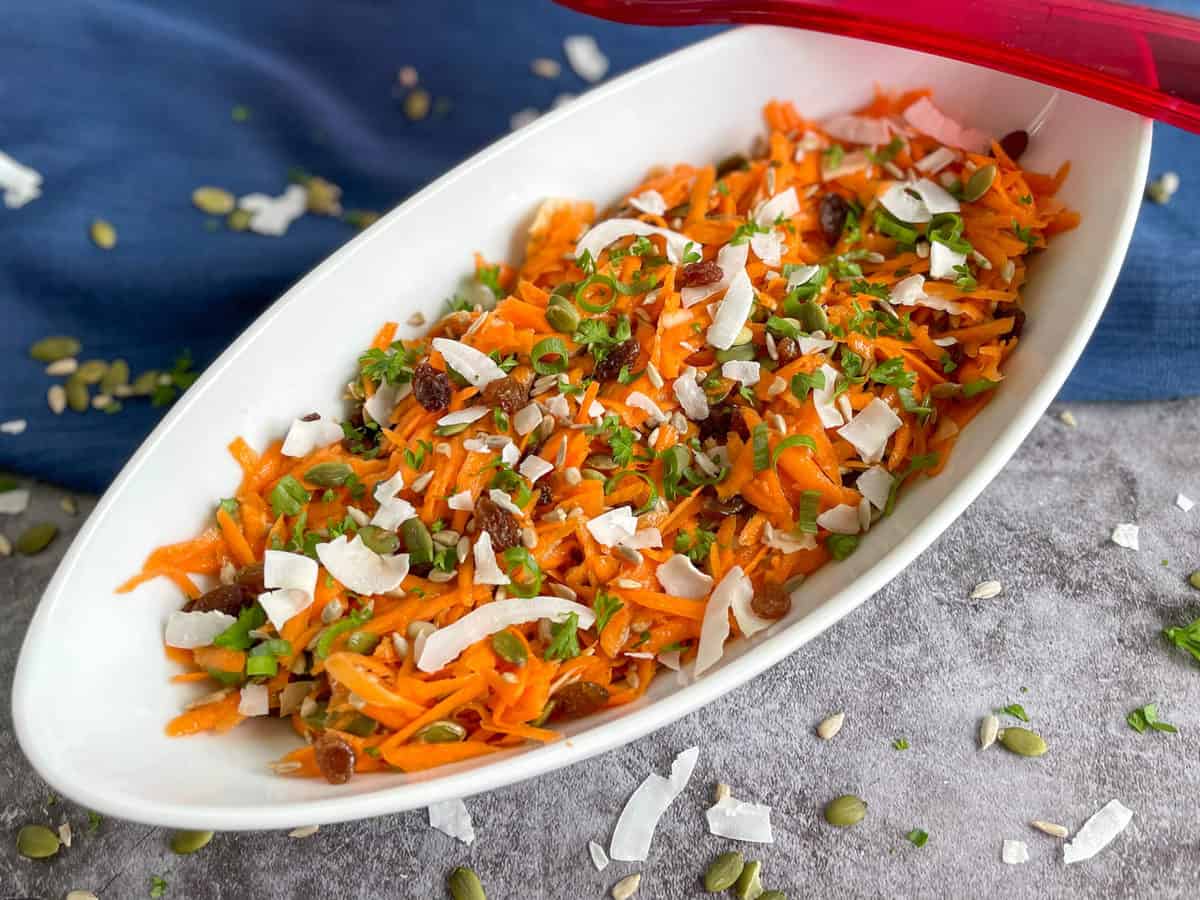 Ingredients in this recipe have been provided by Countdown Supermarkets as Brand Ambassador, all opinions are my own.
I love a fresh easy salad that is super quick to make, but really versatile, and this recipe is it! I like to add various bits and pieces to the basic carrots to add both different textures and flavours.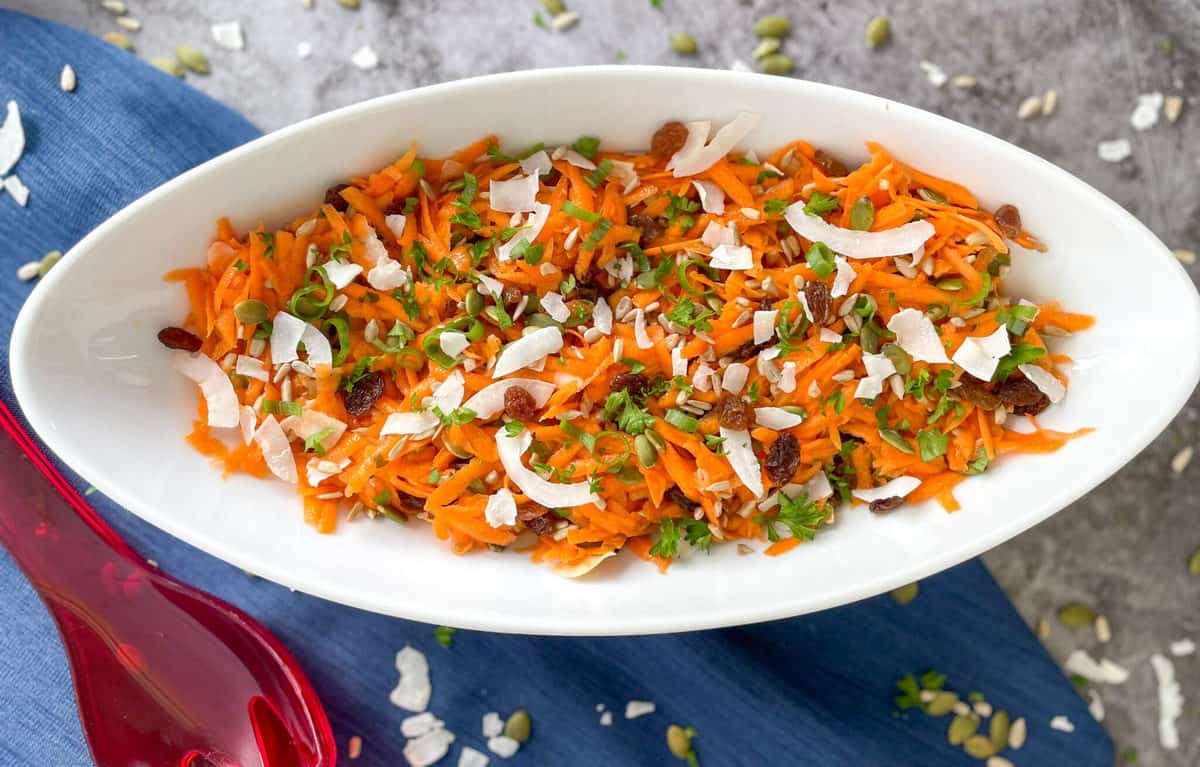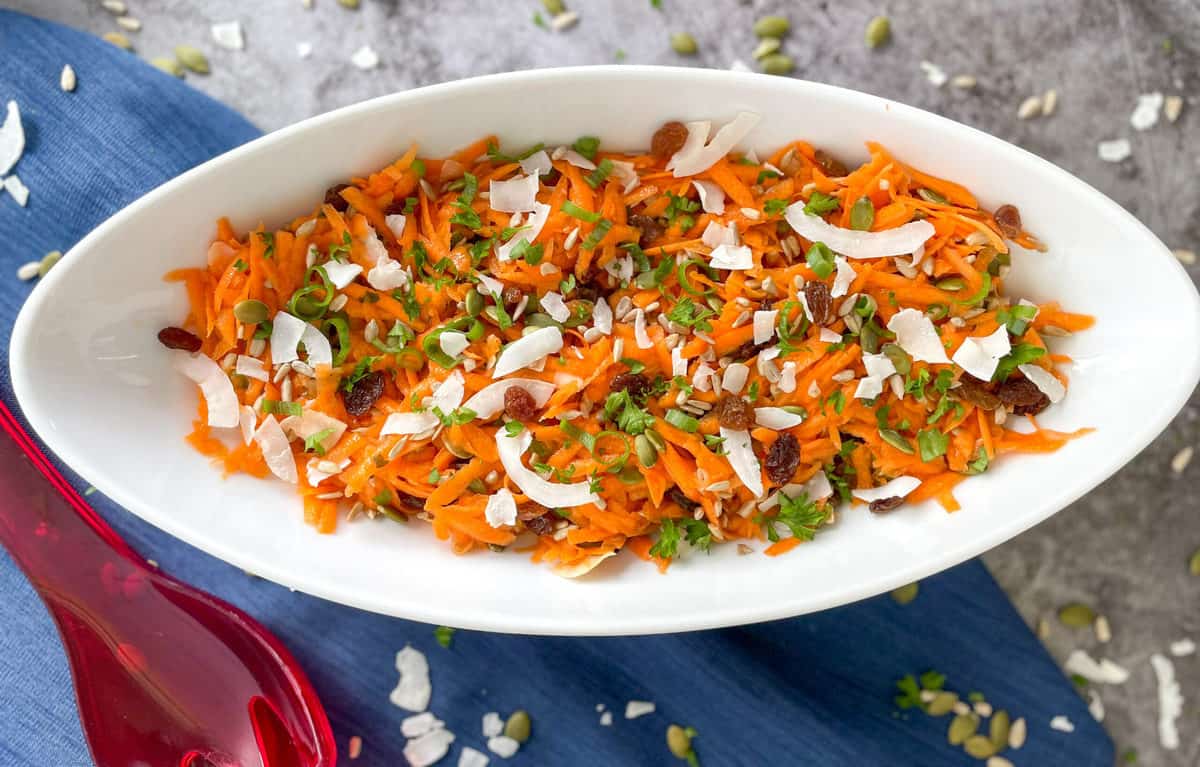 I tend to use store bought French dressing for this one, simply because it is something we always have in the cupboard and is so easy to use, but you can definitely make one from scratch and I will include the recipe for that down below.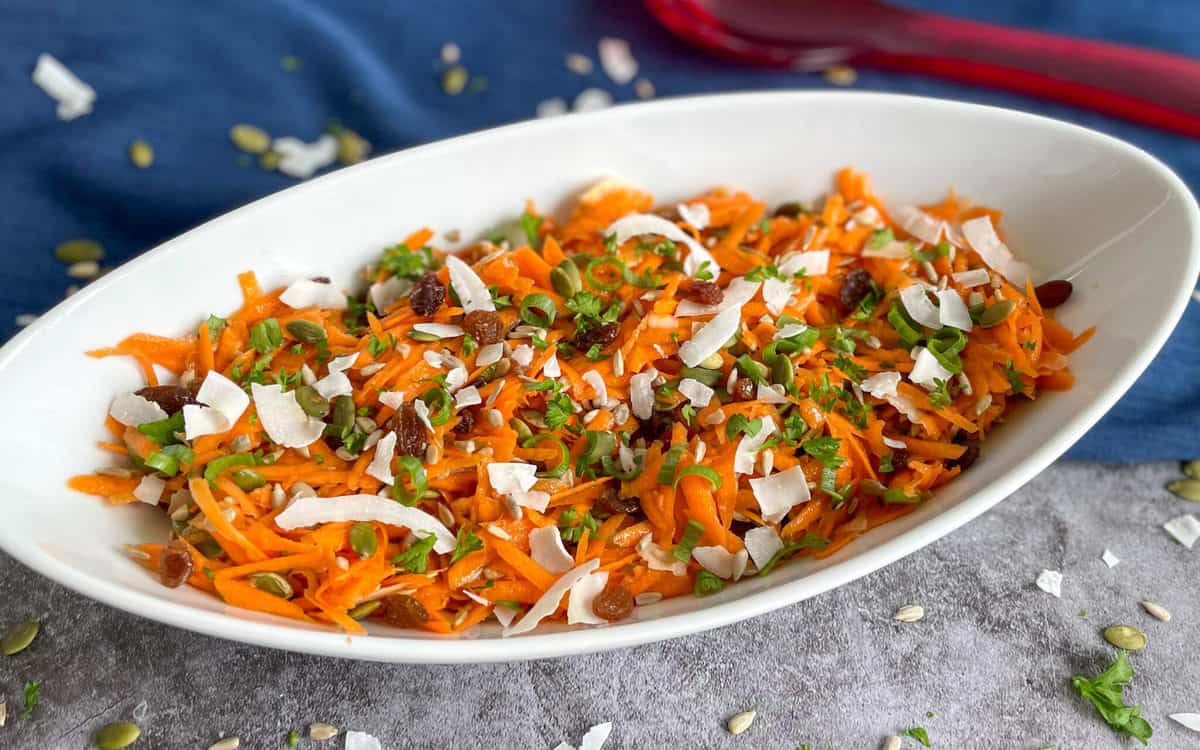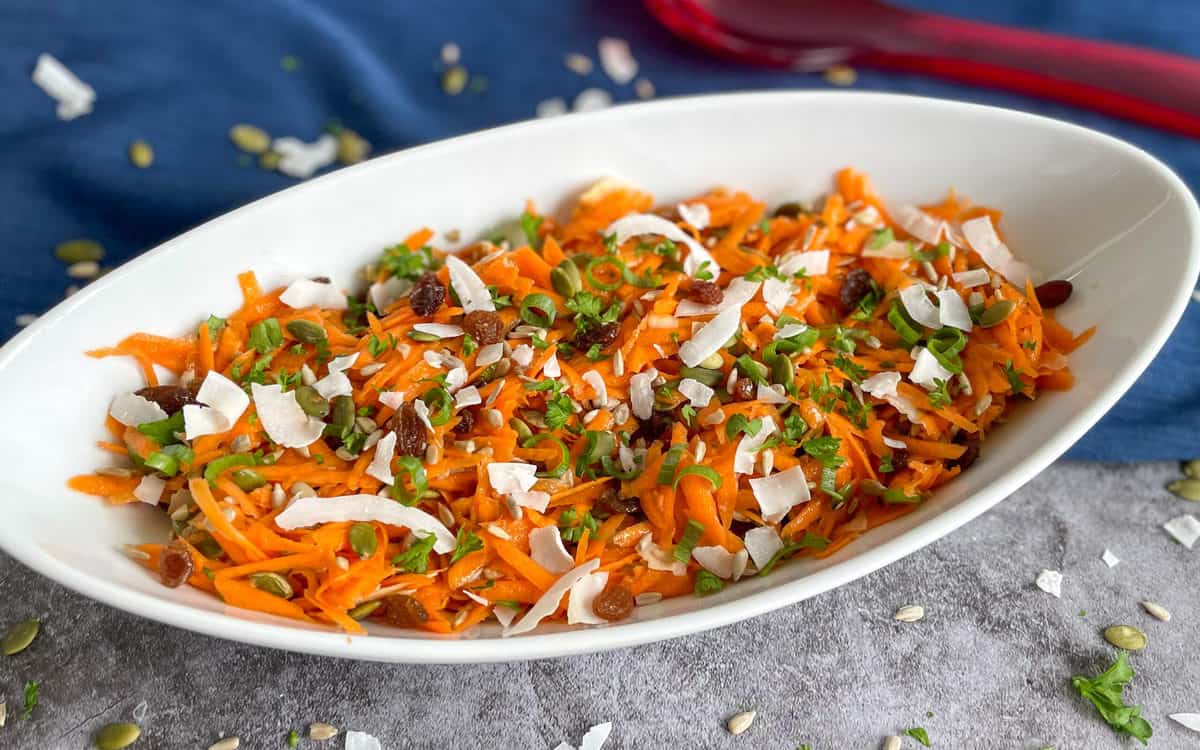 The dressing I have used is a French dressing, a base of white wine vinegar and olive oil with infused garlic. This is zesty and tasty against the sweetness of the carrot, which is a great balance of flavours.
We are lucky to have carrots year round, so this salad can be made any time of they year.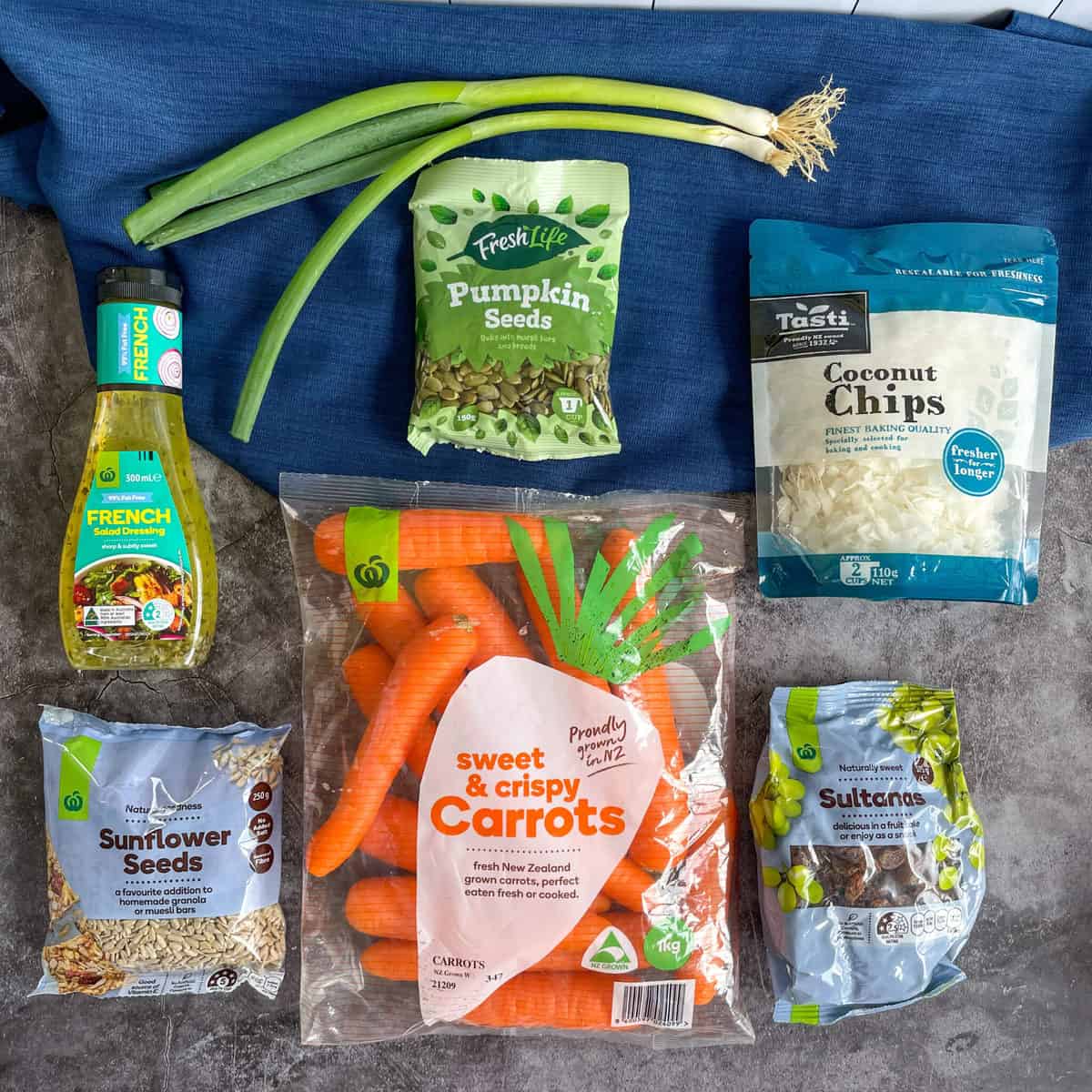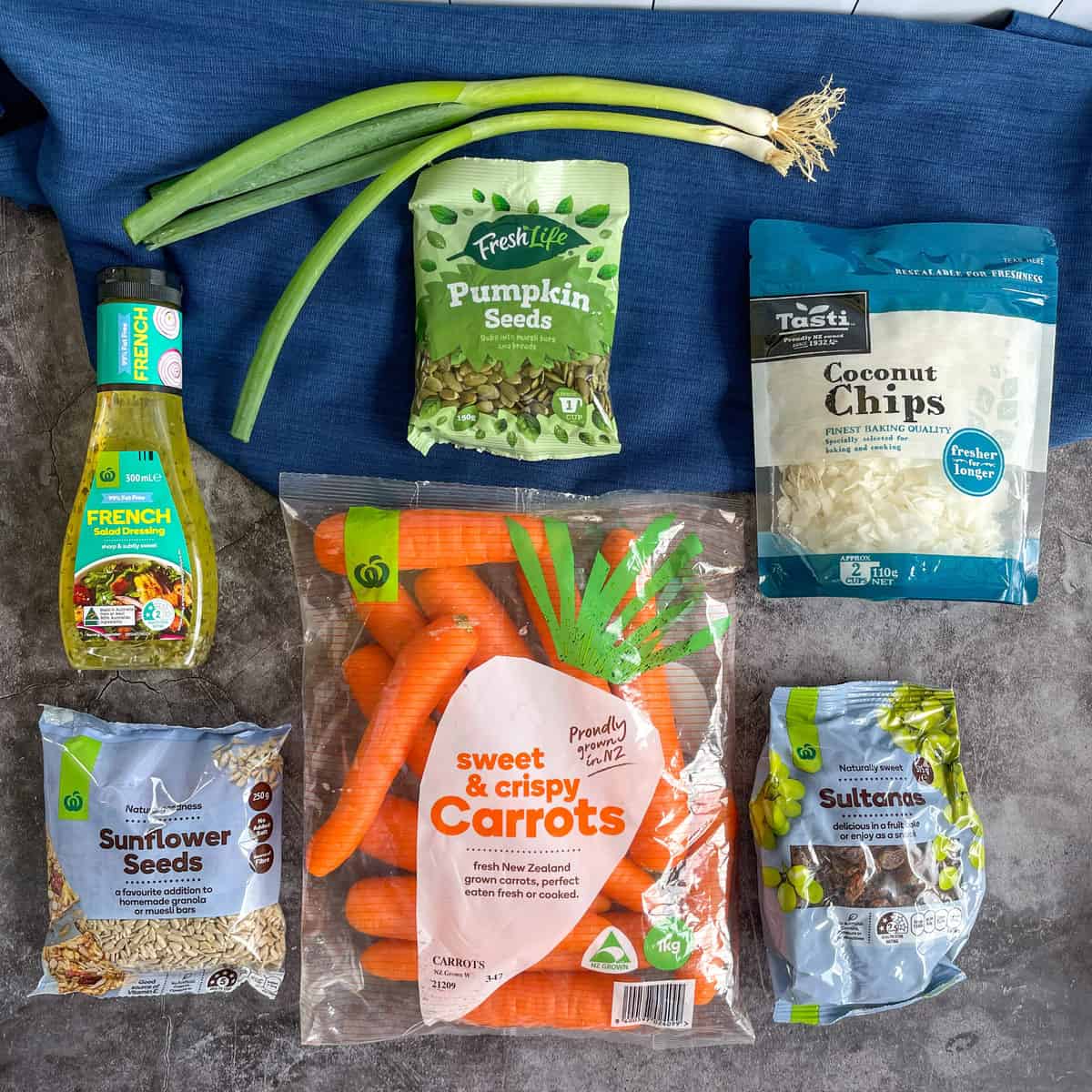 All you will need is
Carrots

Sunflower Seeds

Pumpkin Seeds

Raisins or Sultanas

Coconut Flakes

Spring Onion

French Dressing

Parsley or Mint to Serve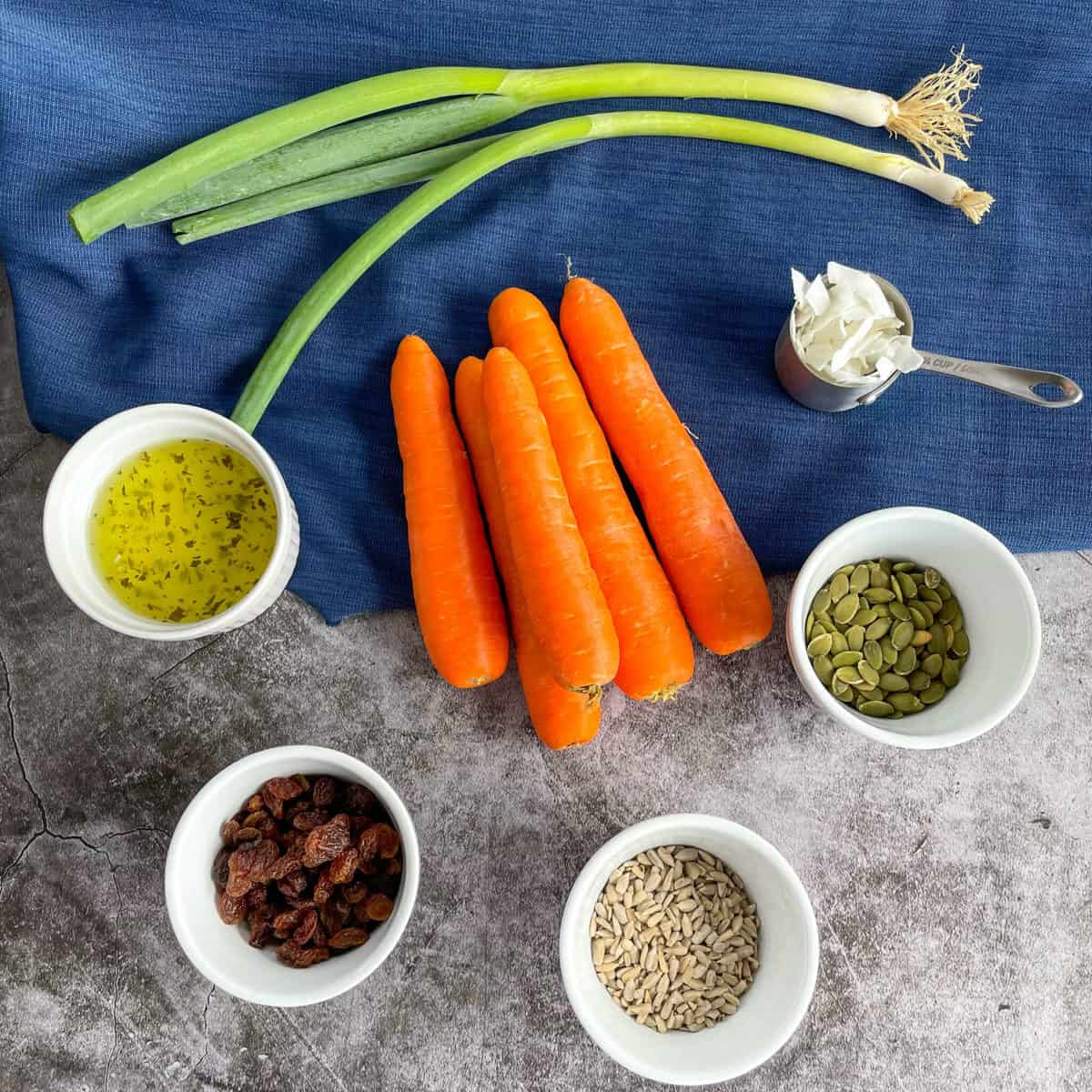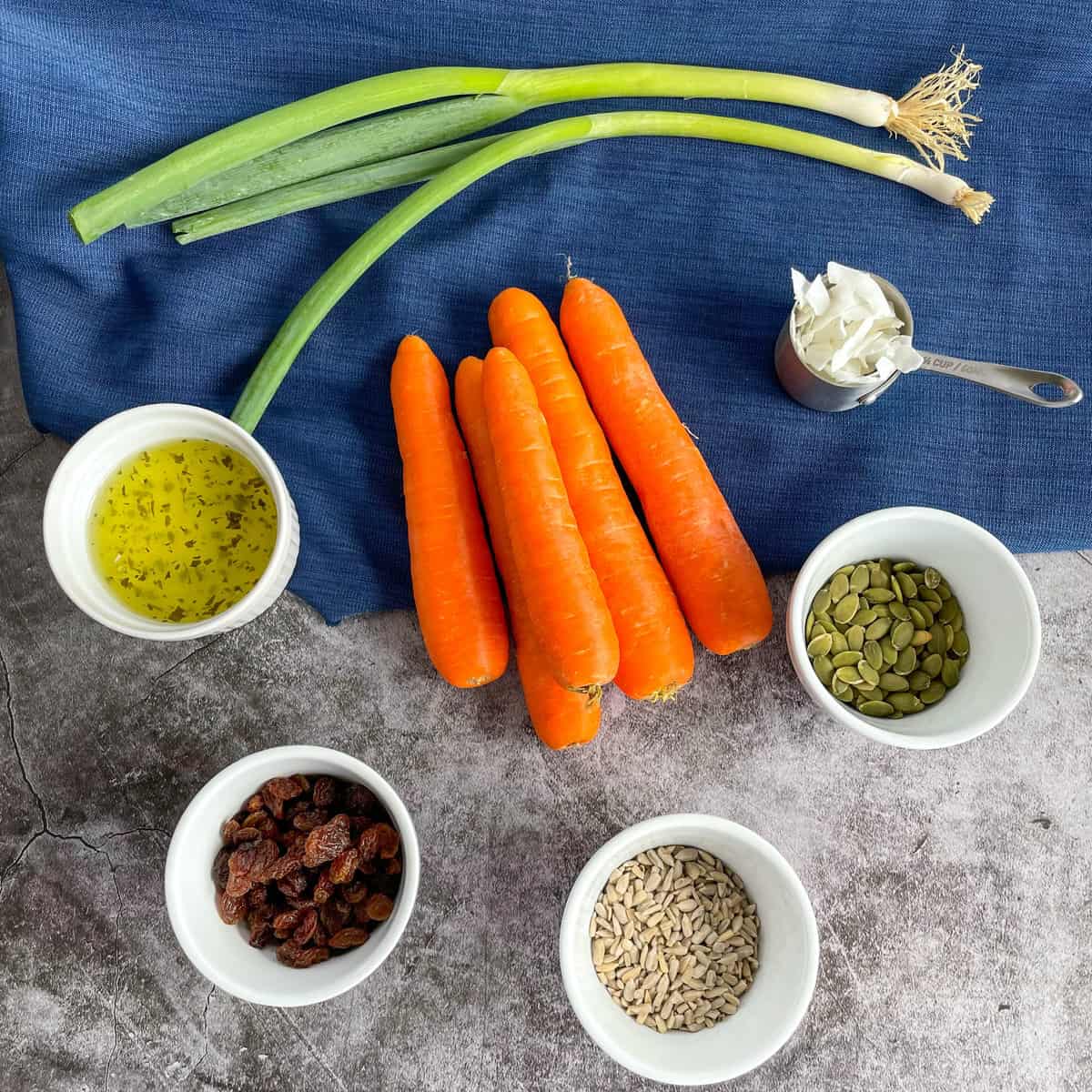 Putting this recipe together is super simple and no fussy techniques. I just use a standard grater using the large holes for the carrots, but you can use a food processor attachment which creates prettier strands of carrot if you prefer but it still looks great.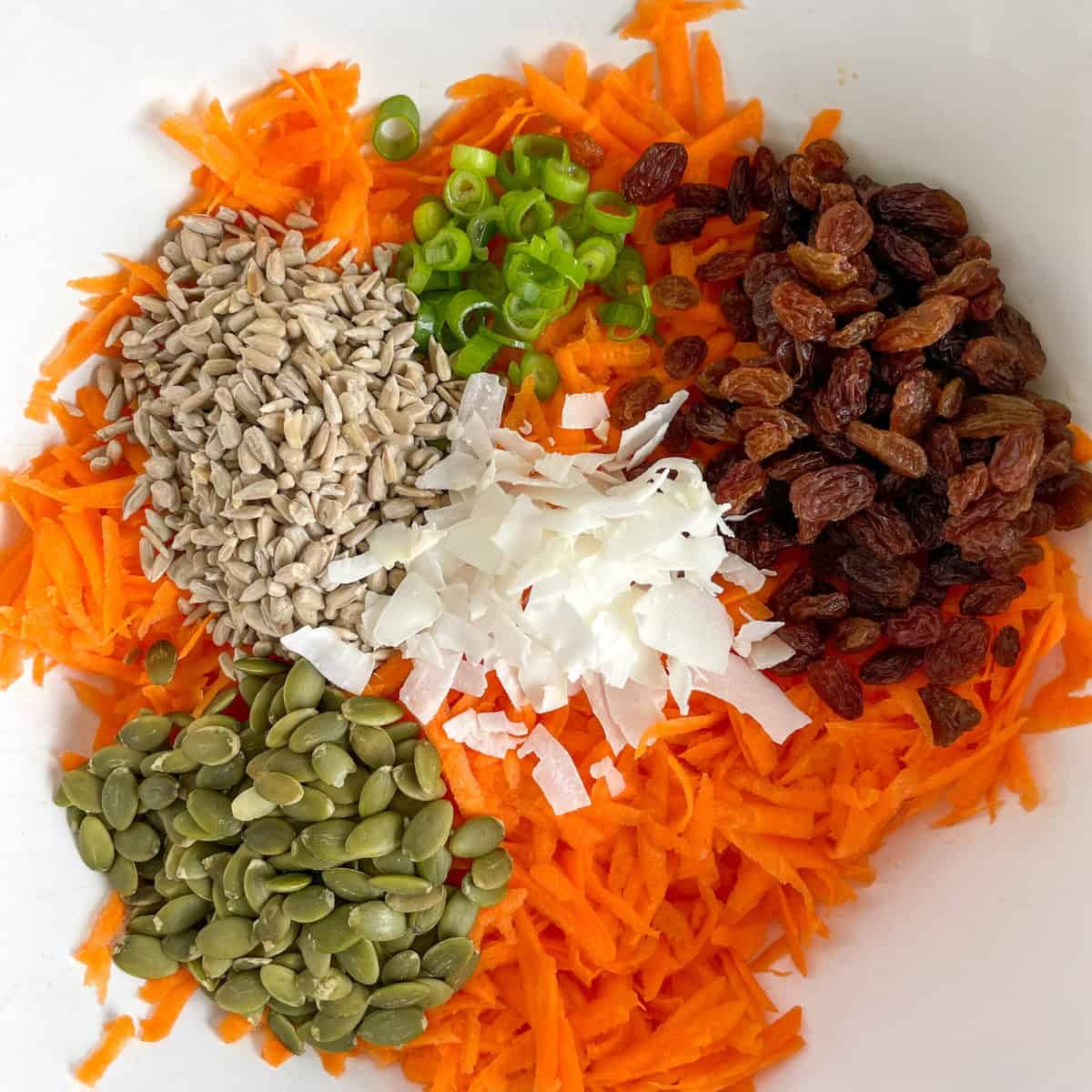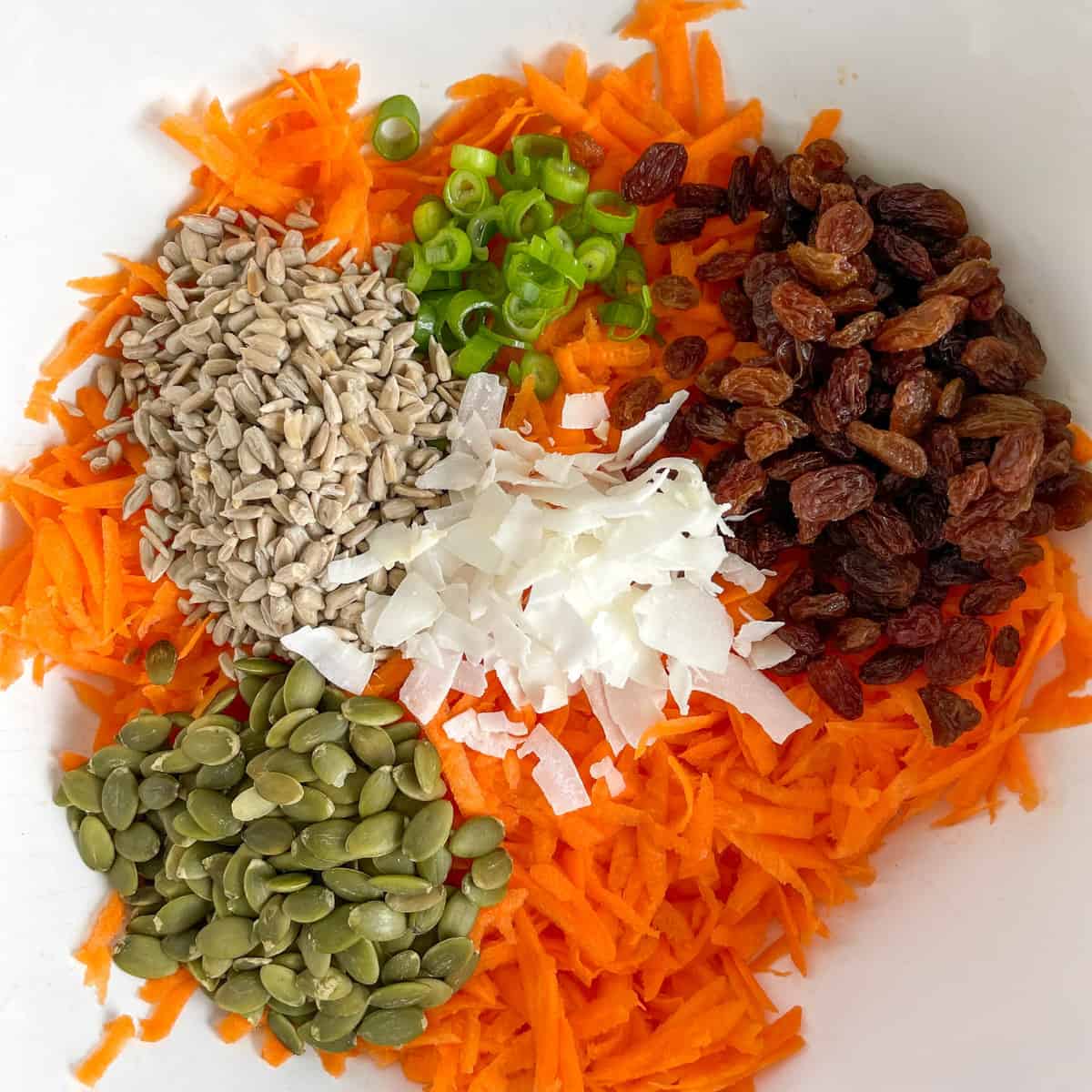 The seeds, raisins and coconut provide a lovely contrast in textures and tastes but can be omitted or swapped for an ingredient you prefer. Just consider the salad as a whole to find complementary flavours.
I have used a store bought French dressing here today as we always have it on hand, but if you prefer you can make your own.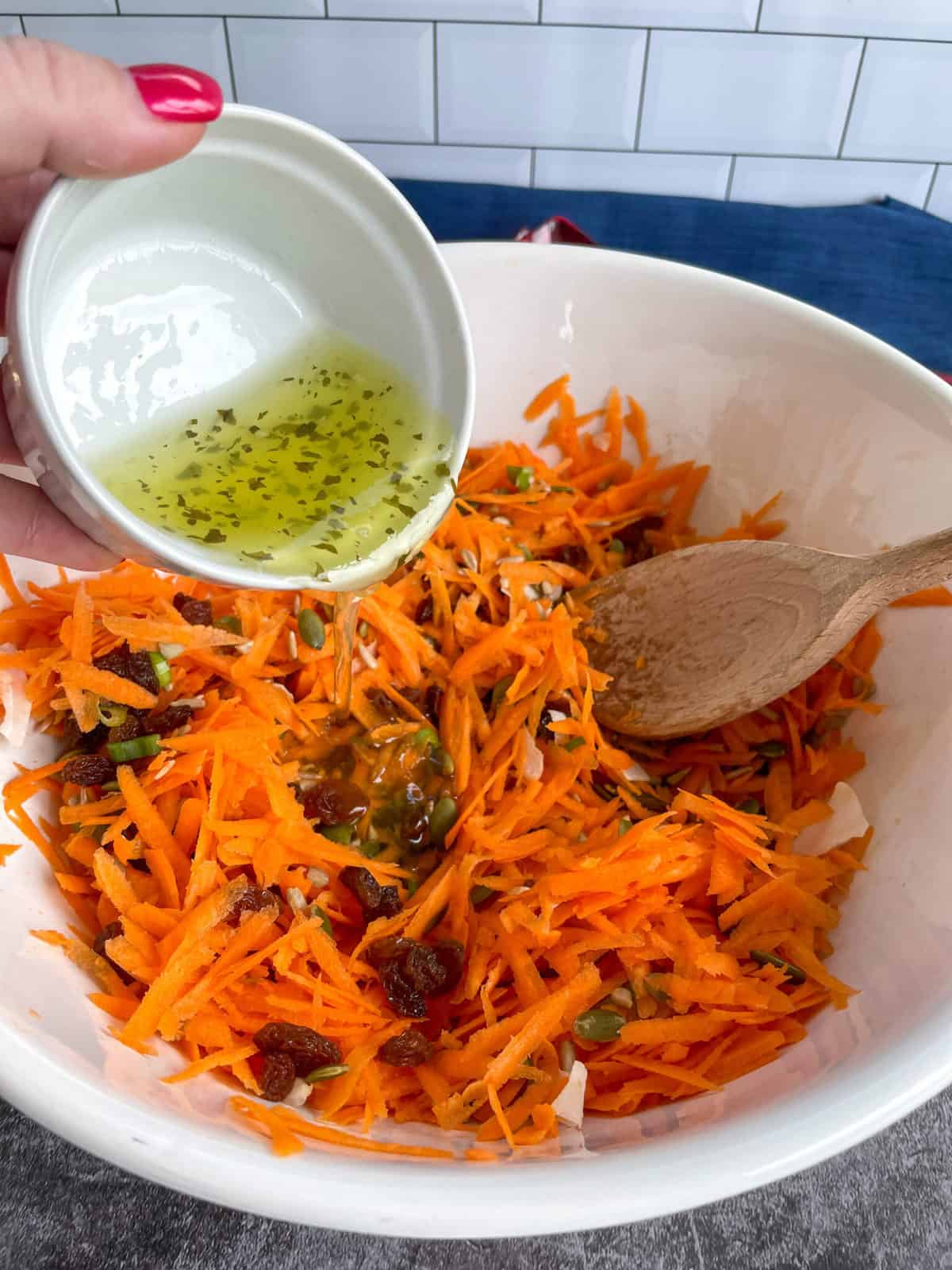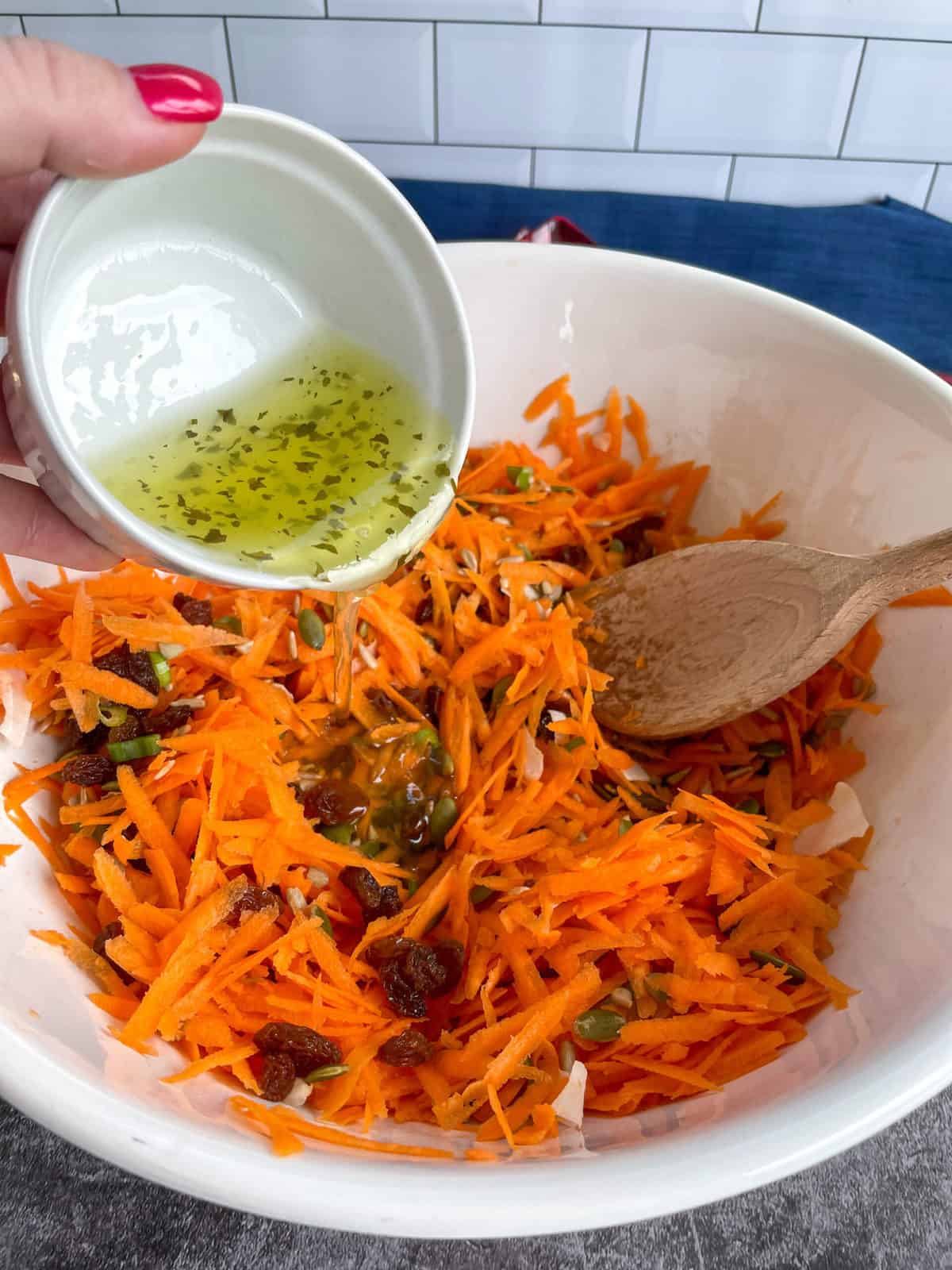 In a small jar simply add the following and shake well
1 teaspoon Dijon Mustard
2 Tablespoons of White Wine Vinegar
6 Tablespoons Extra Virgin Olive Oil
1/2 clove Garlic, crushed
1 teaspoon Parsley, finely sliced
a pinch of sugar
To make the recipe is lovely and simple, simply grate the carrots into a large bowl, add the seeds, raisins, coconut and spring onions, mix together then add the dressing and chill until ready to serve!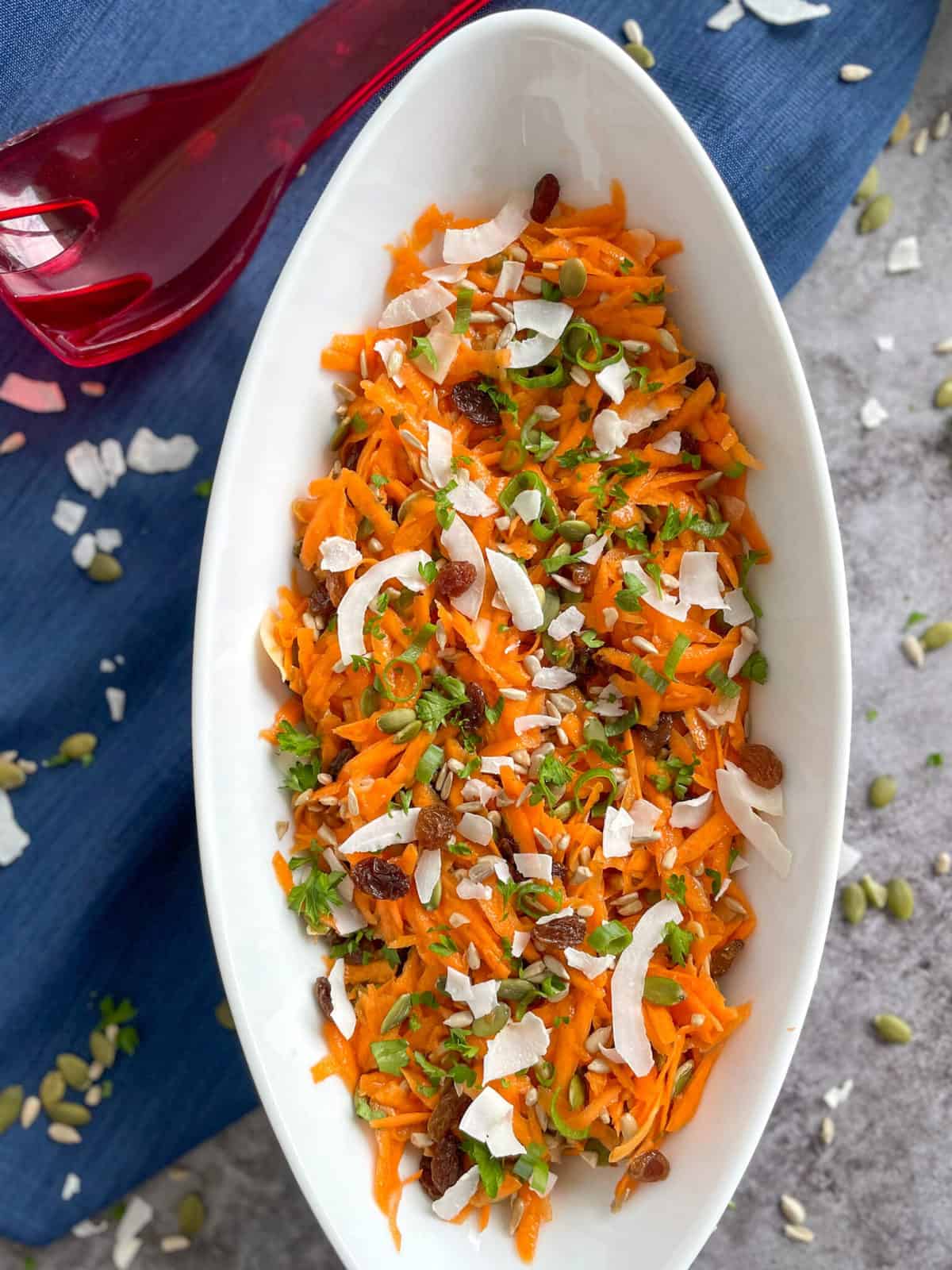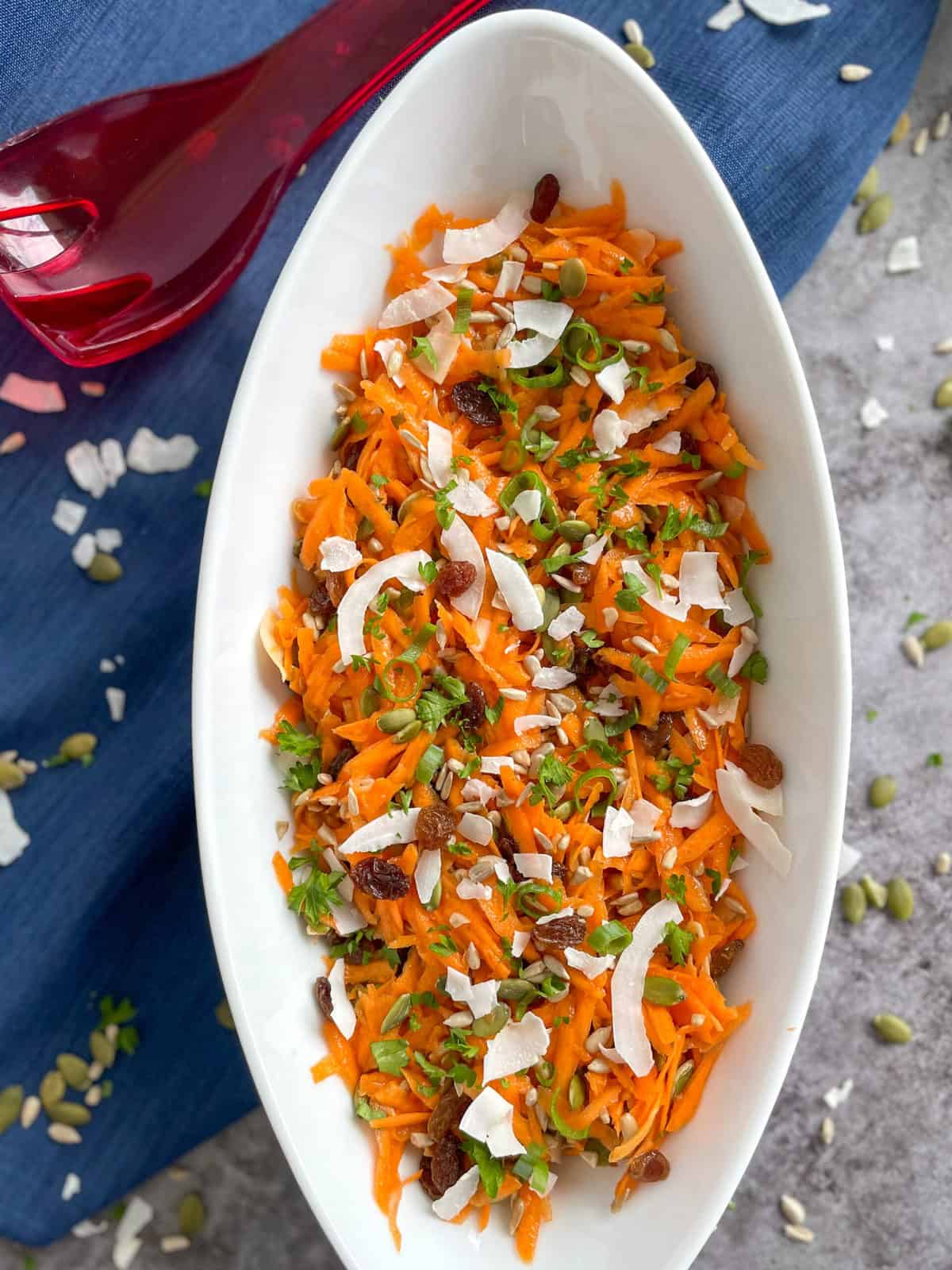 You can make this salad ahead of time if you wish, after an hour or two the flavours have blended together well.
If you are a fan of salads be sure to check out a range of my salads such as this lovely simple Greek Salad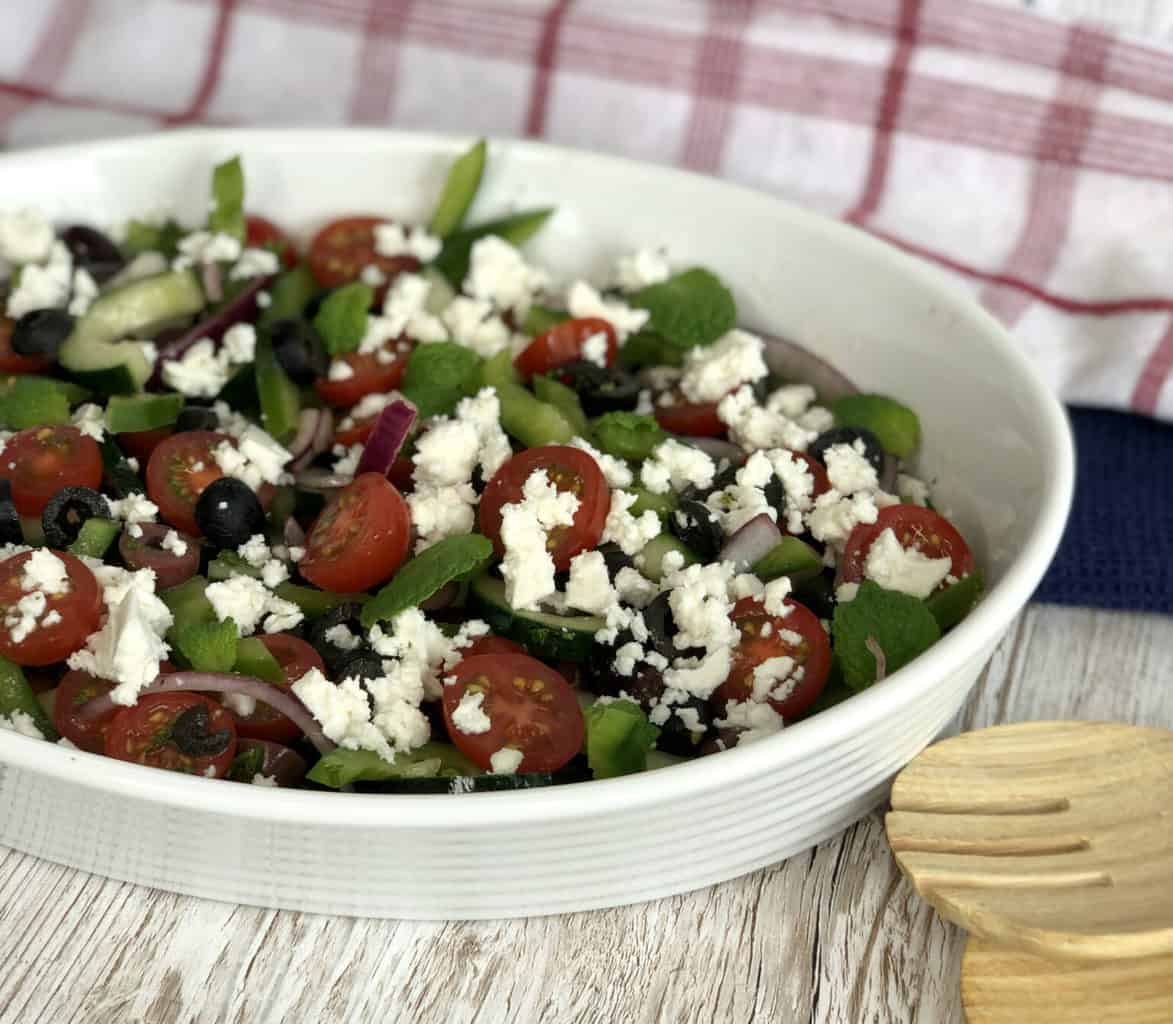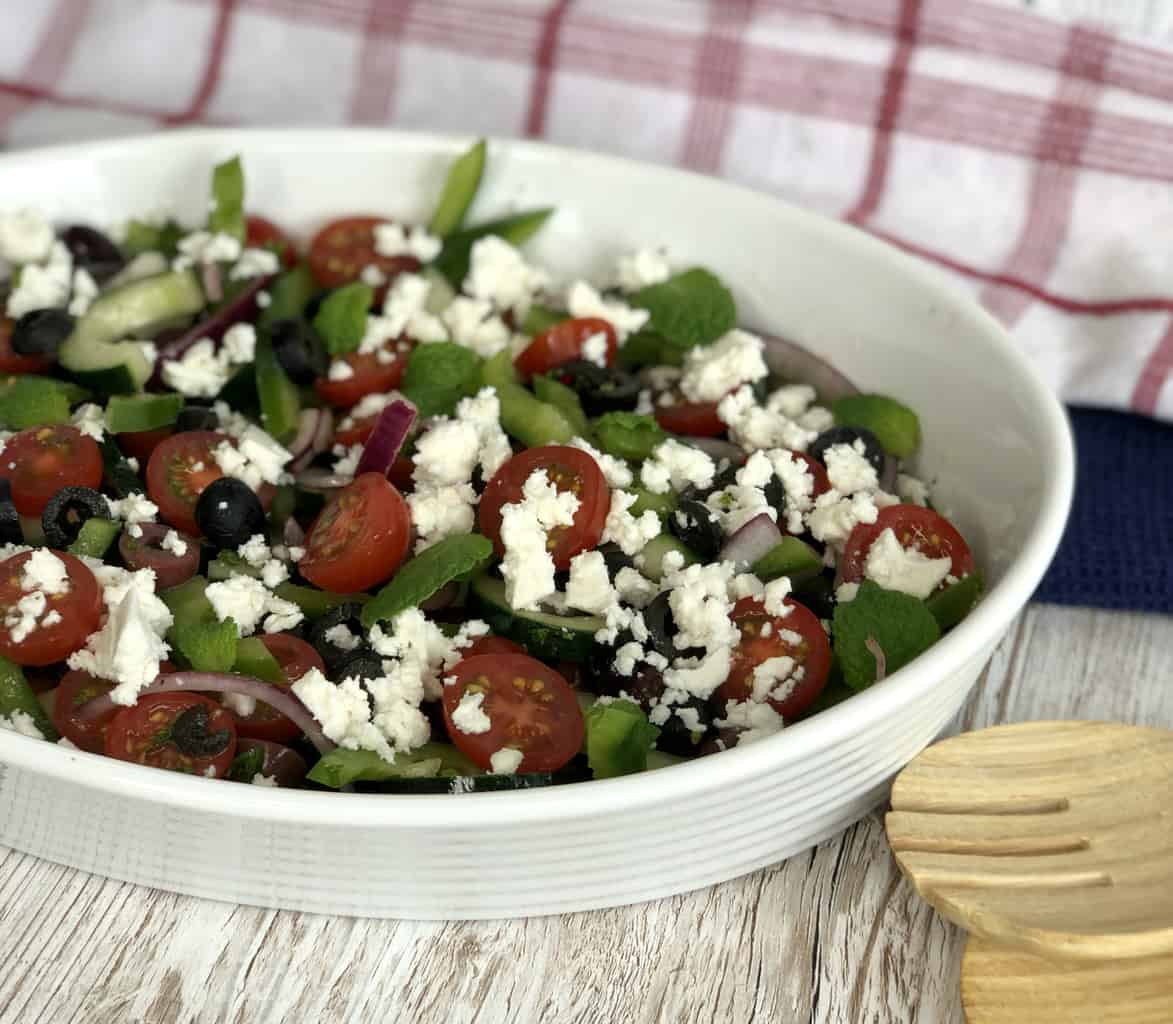 Onto this lovely quick Carrot Salad recipe
It is so very easy! I hope you love this recipe as much as we do. Please let me know in the comments below if you make it.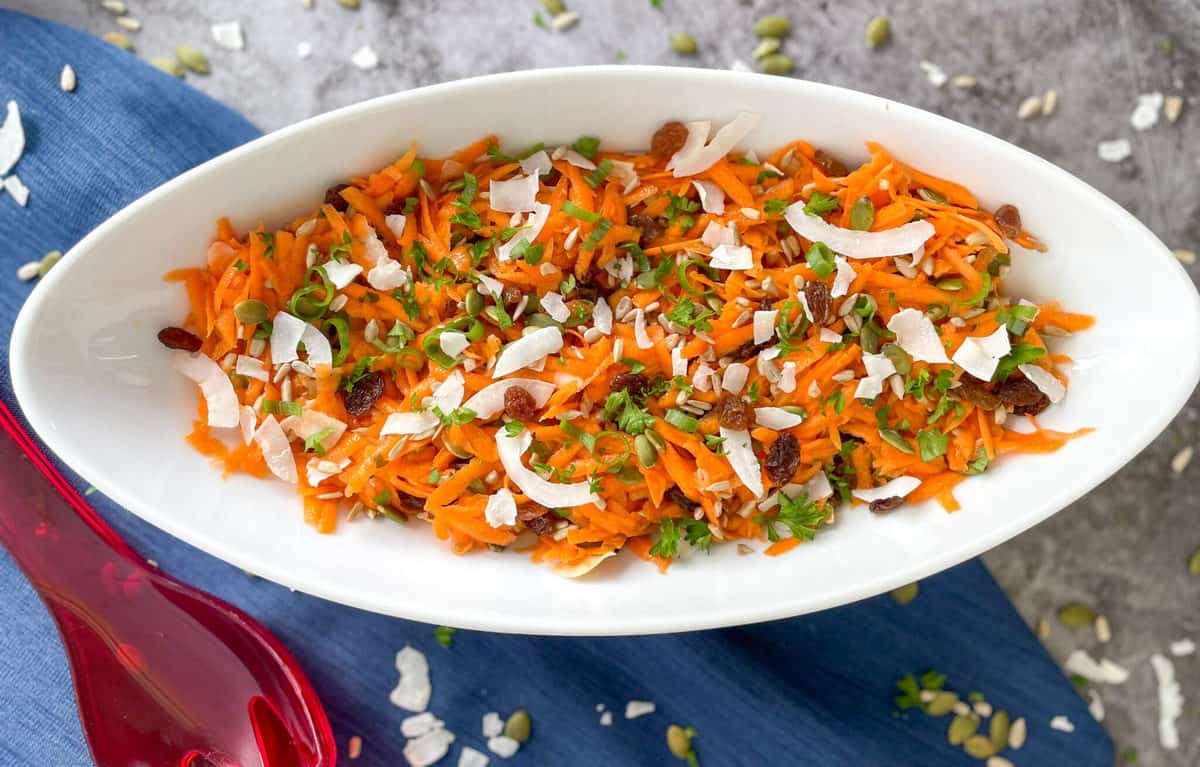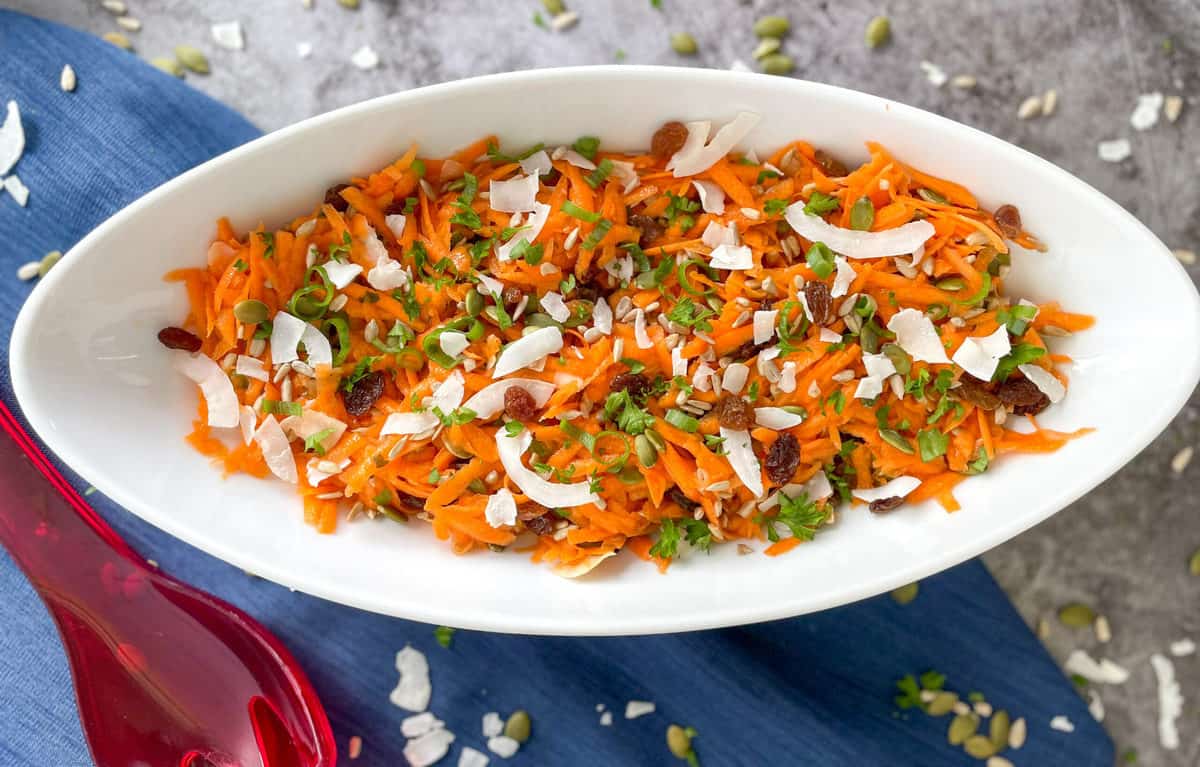 Thank you so much for stopping by to check out this recipe. Please also follow me on Facebook or Instagram and you can be one of the first to receive my new recipes by subscribing via email in the link below.
Happy Baking!
Anna
Pin It! Pinterest