If you are looking for a festive Christmas sweet treat look no further! This White Chocolate and Peppermint Fudge is so easy with just a few ingredients.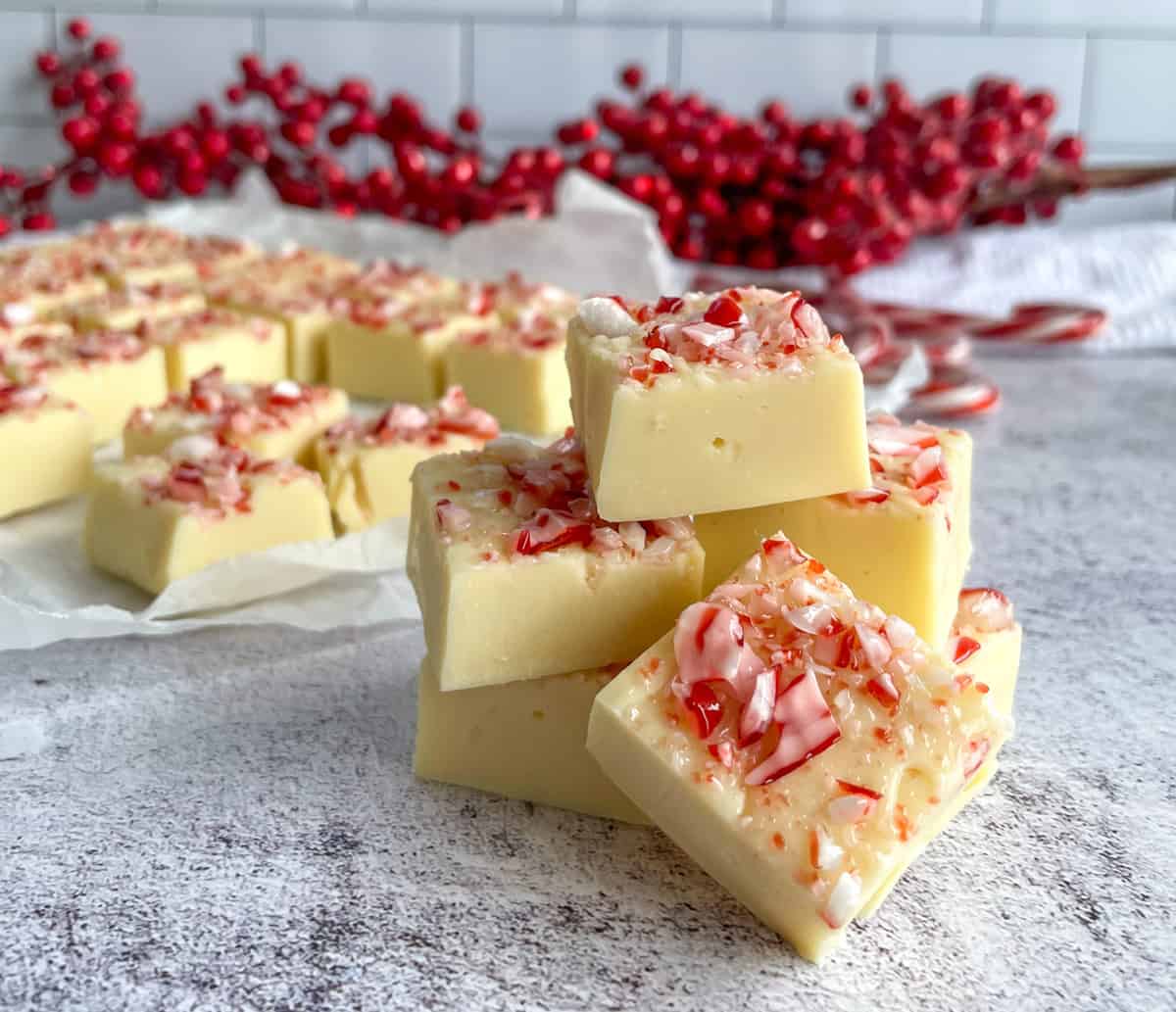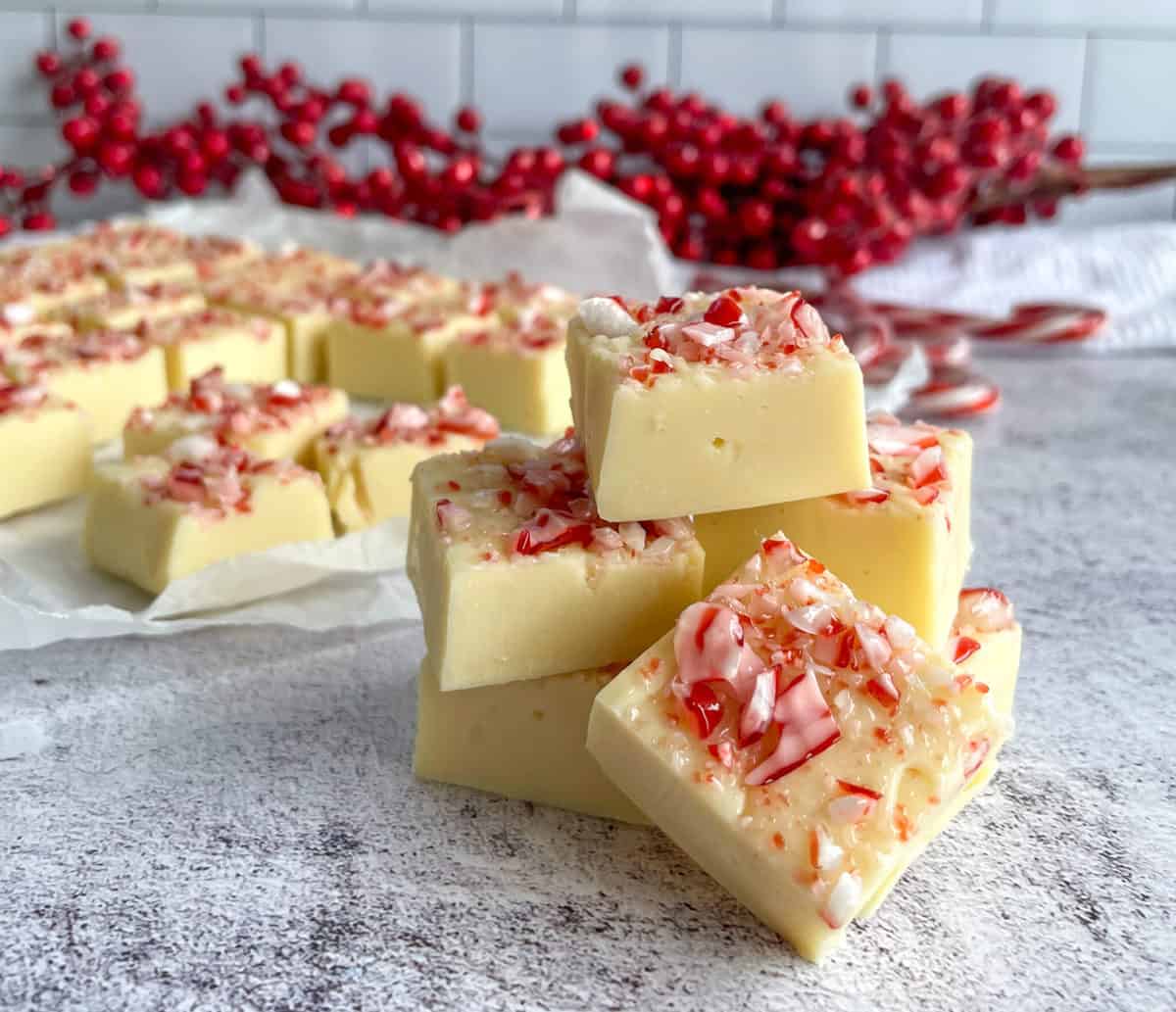 The ingredients for this recipe have been provided by Countdown Supermarkets as Brand Ambassador, all opinions are my own
I love variations on the classic 3 ingredient fudge. The basic ingredients are chocolate, condensed milk and butter. Today I have made a very Christmassy version with peppermint essence and candy cane topping.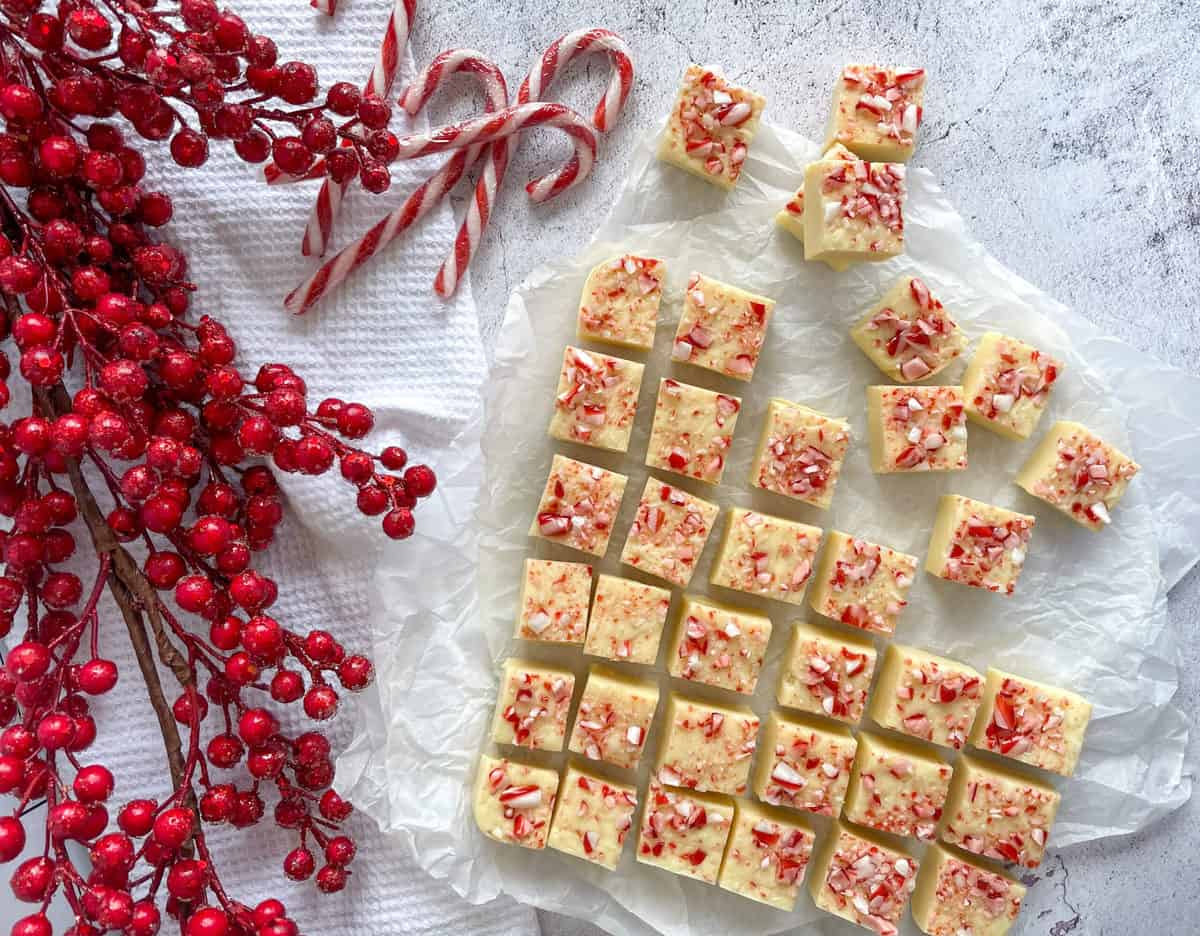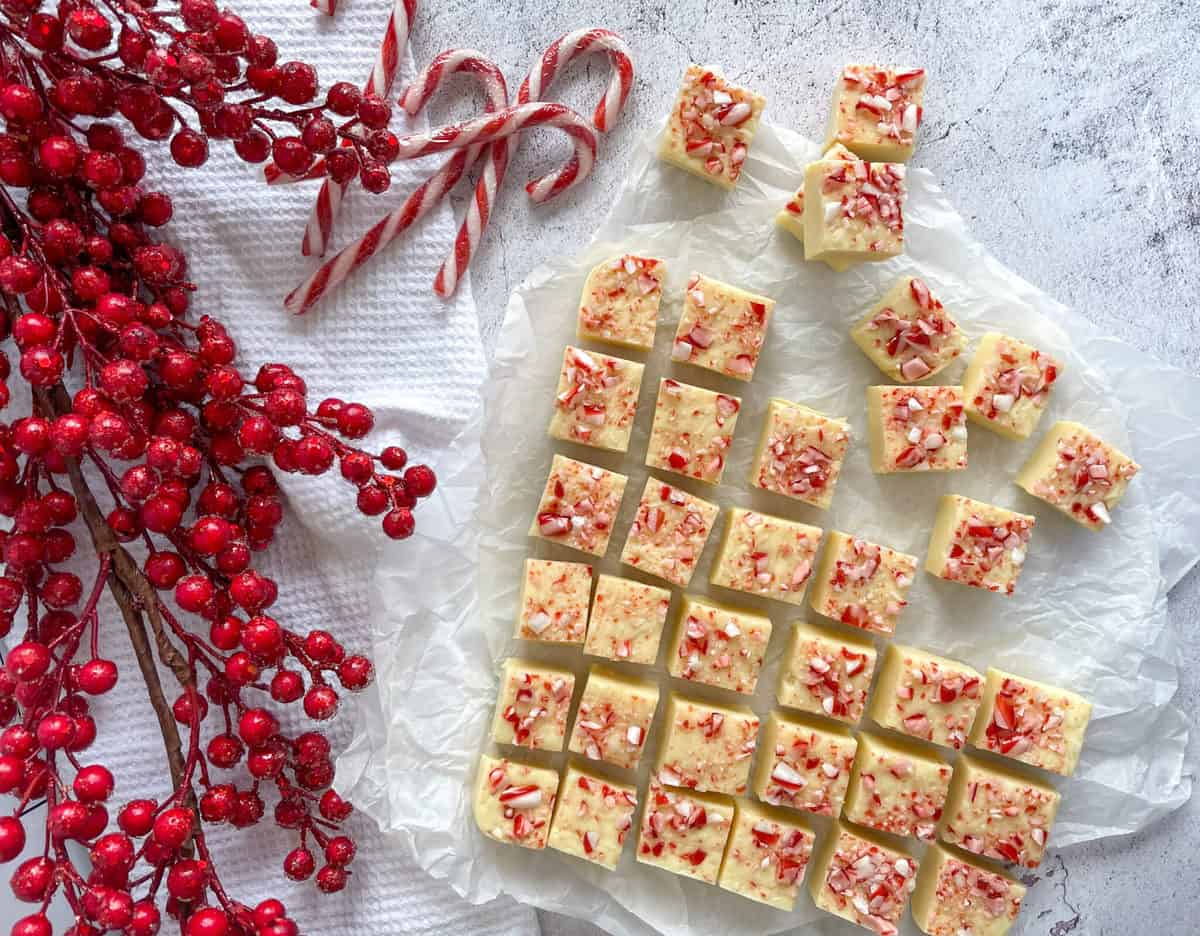 There are two sorts of fudge people tend to make, the classic with milk and sugar, and this one using condensed milk. I prefer this one as it is so easy and involves no concerns around temperatures and consistency.
The resulting fudge is a soft melt in the mouth texture that is simply lovely.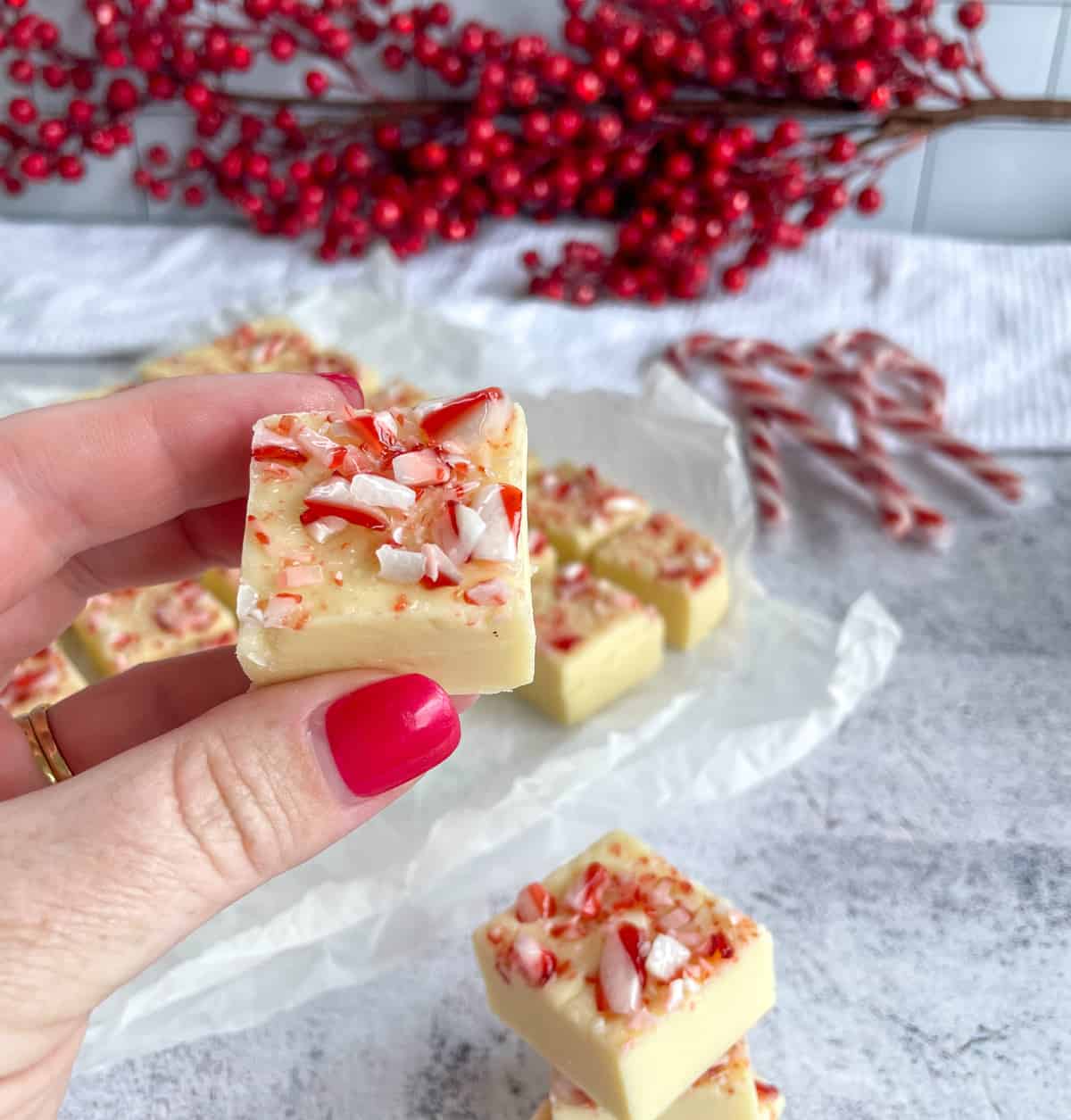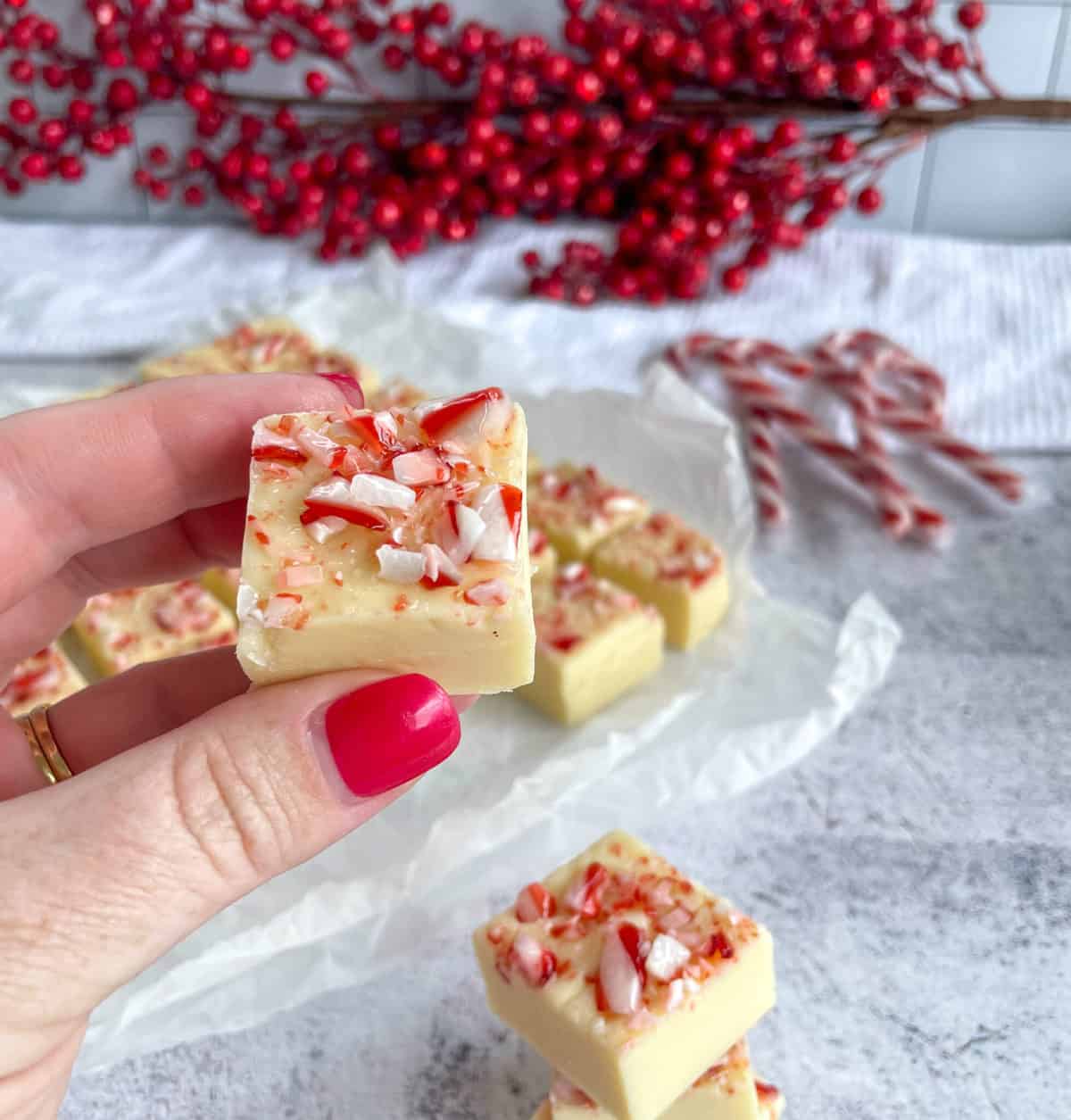 The ingredients you will need are as follows, the full recipe and method is further below.
White Chocolate

Condensed Milk

Butter

Peppermint Essence

Candy Canes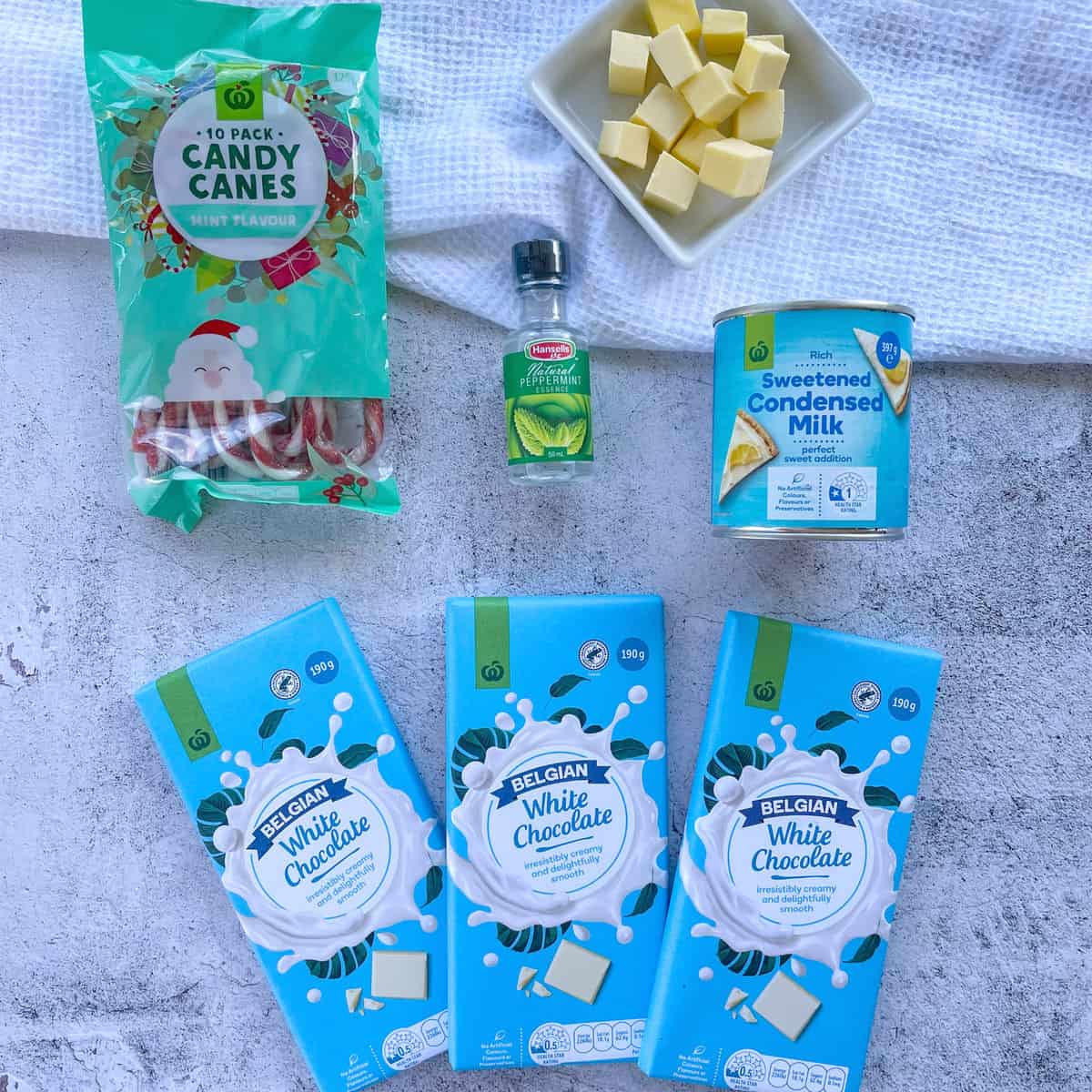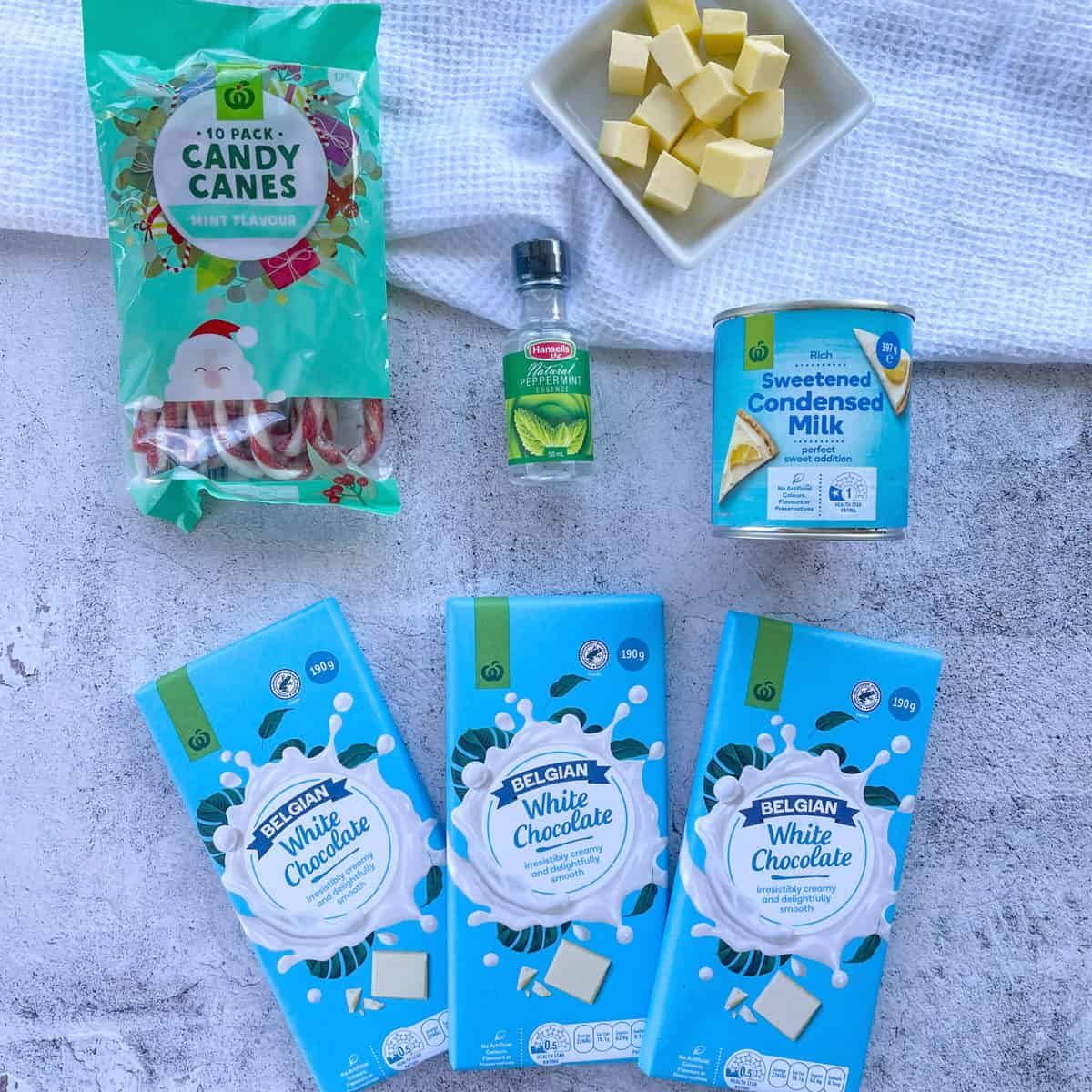 Choosing the right ingredients is important, the fudge will have a better outcome with a good quality white chocolate. And choosing a lovely concentrated peppermint essence will give you more of a punch in flavour than a milder one. Plus you will use less of it.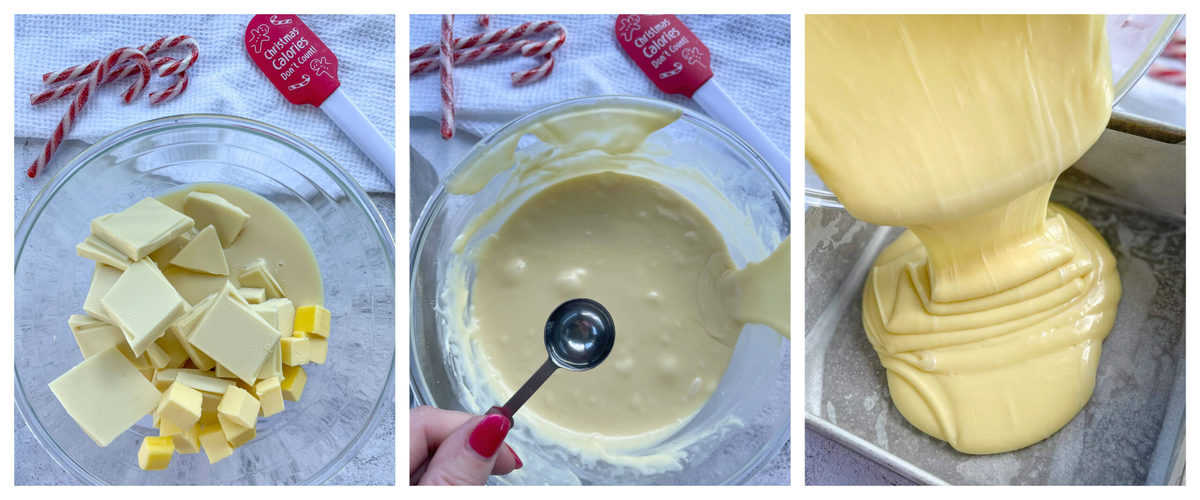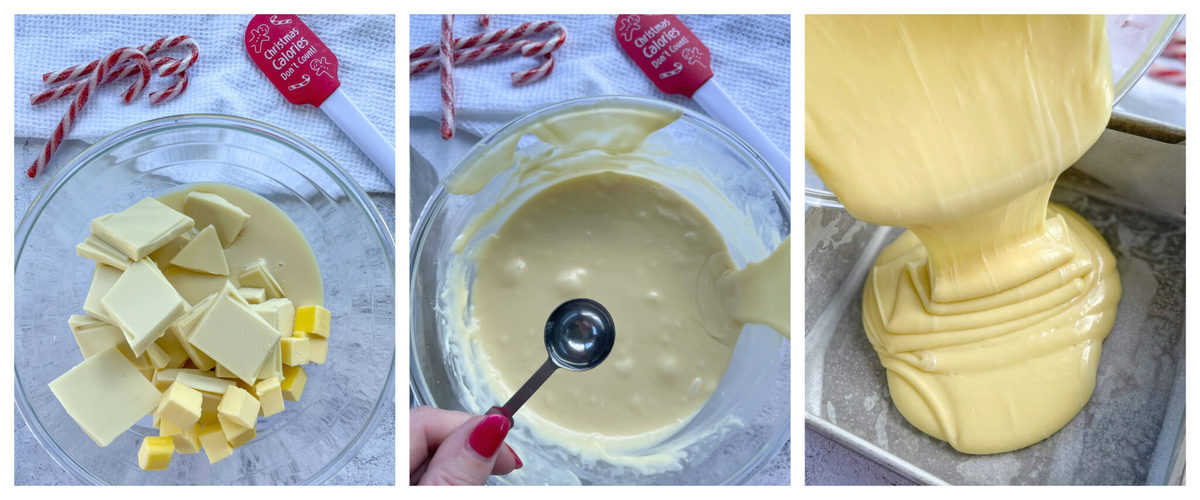 I make this fudge in the microwave, but you can easily make it on a double boiler if you prefer. It does not take long, simply as long as it takes for the chocolate to have completely melted.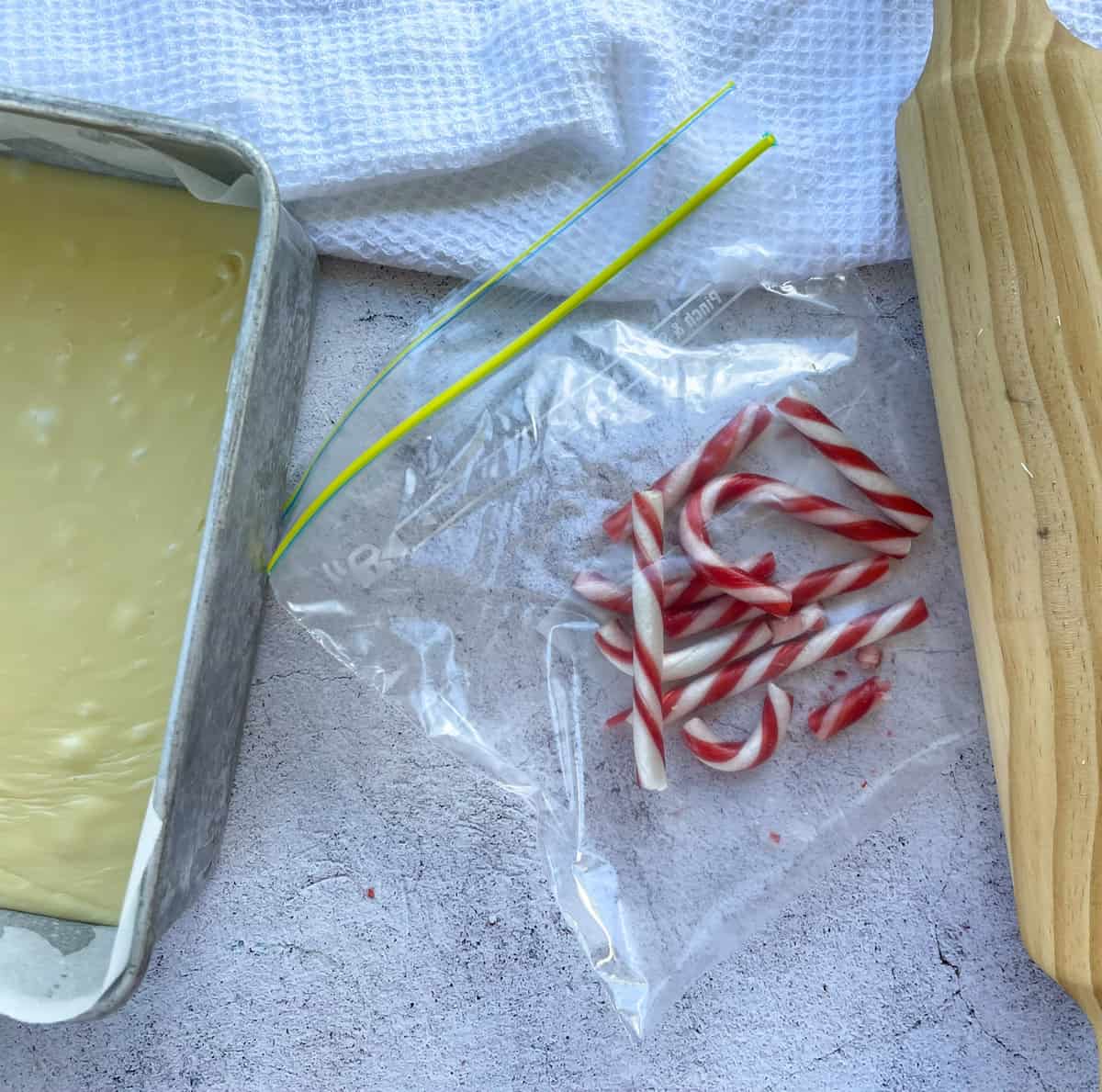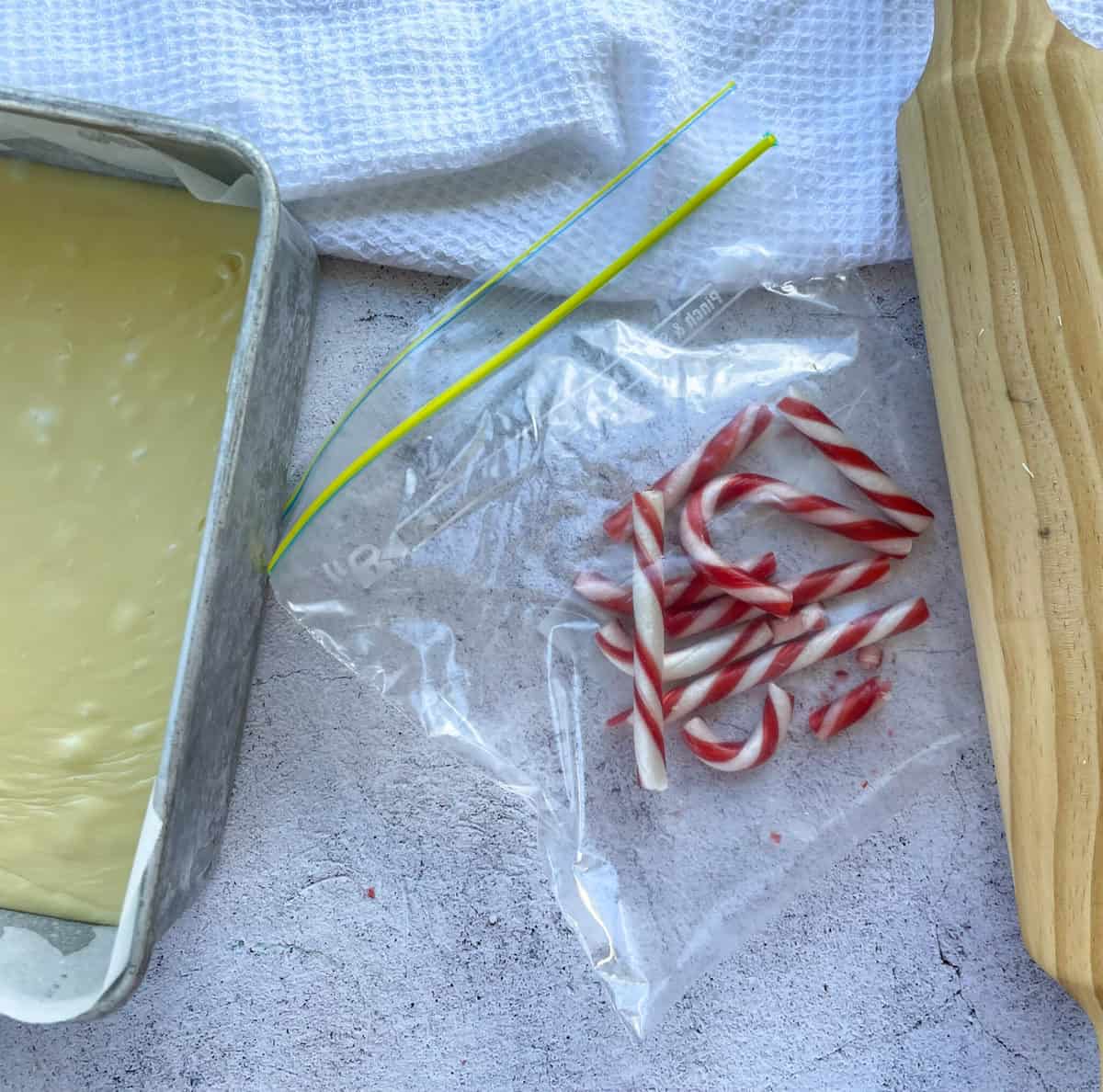 Commonly Asked Questions
Can I freeze Microwave Fudge with Condensed Milk?
Yes! You can, simply wrap the whole slice in plastic wrap, then in aluminium foil and then place this in an airtight container or freezer bag.
How long will Microwave Fudge Last?
Stored in the fridge it should last 2-3 weeks in an airtight container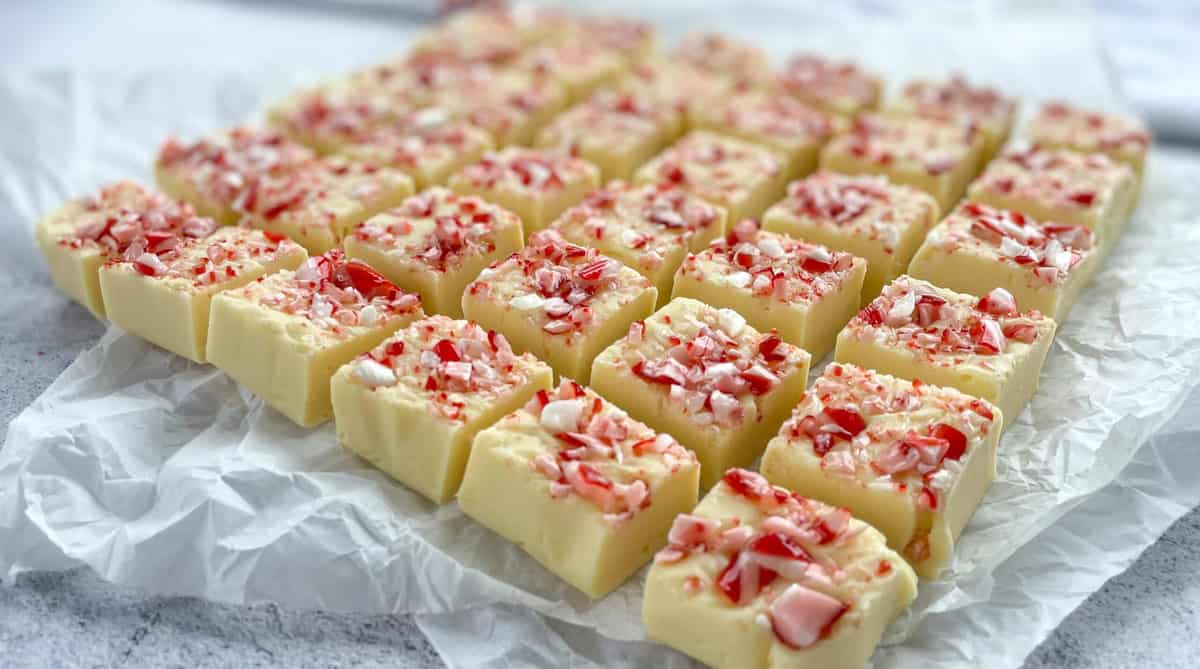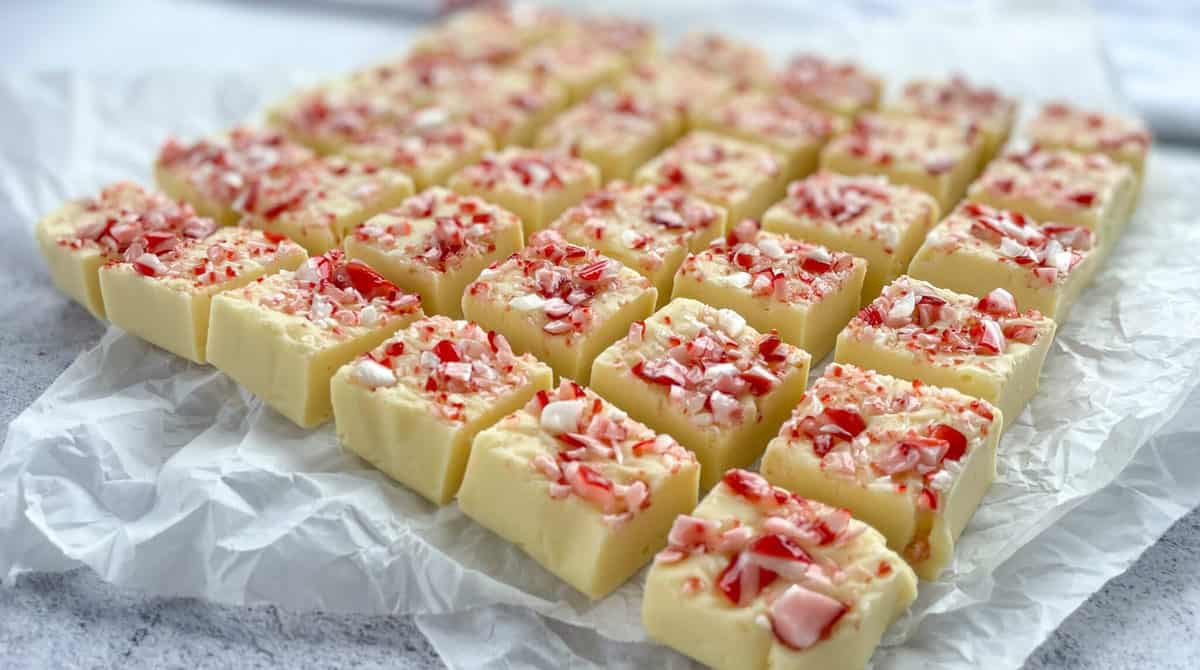 Can I use any chocolate in my Microwave Fudge?
Yes! Simply swap out the same quantity of chocolate, dark chocolate, milk chocolate, or white chocolate
How long does it take to set Microwave Fudge?
Allow at least 6 hours, or overnight to set the fudge.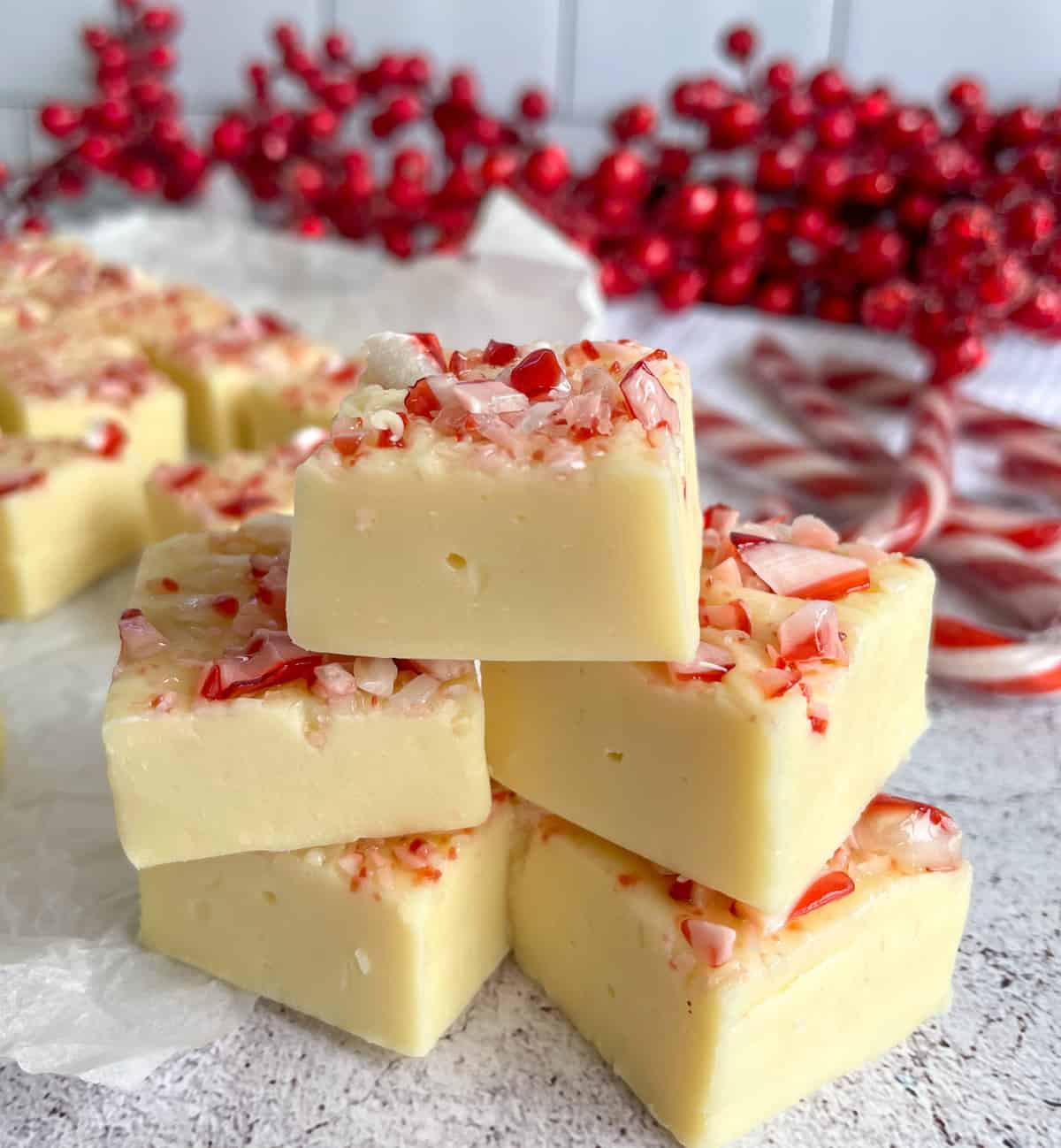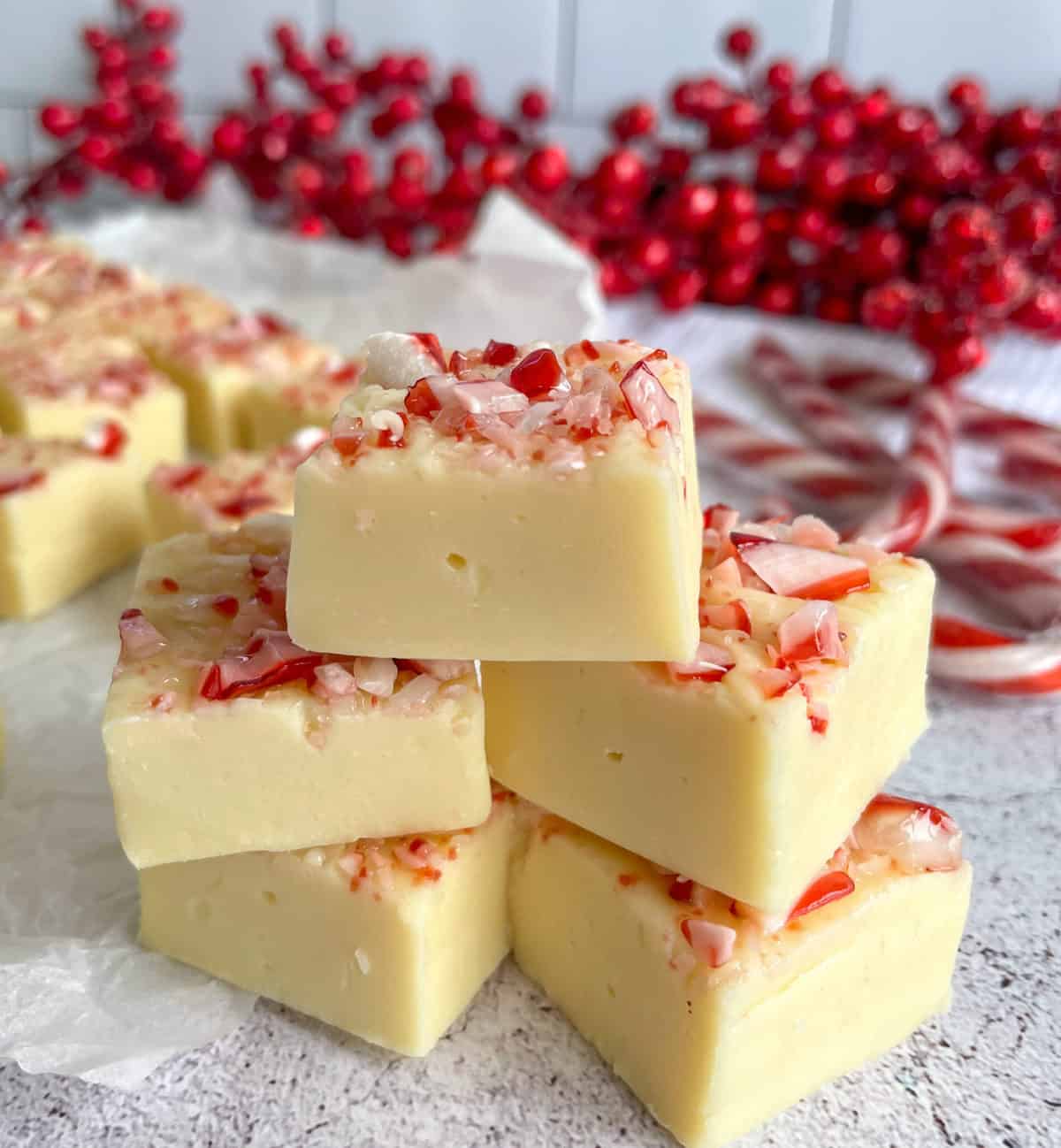 I hope you enjoy this lovely simple recipe. You can check out some of my other fudge recipes below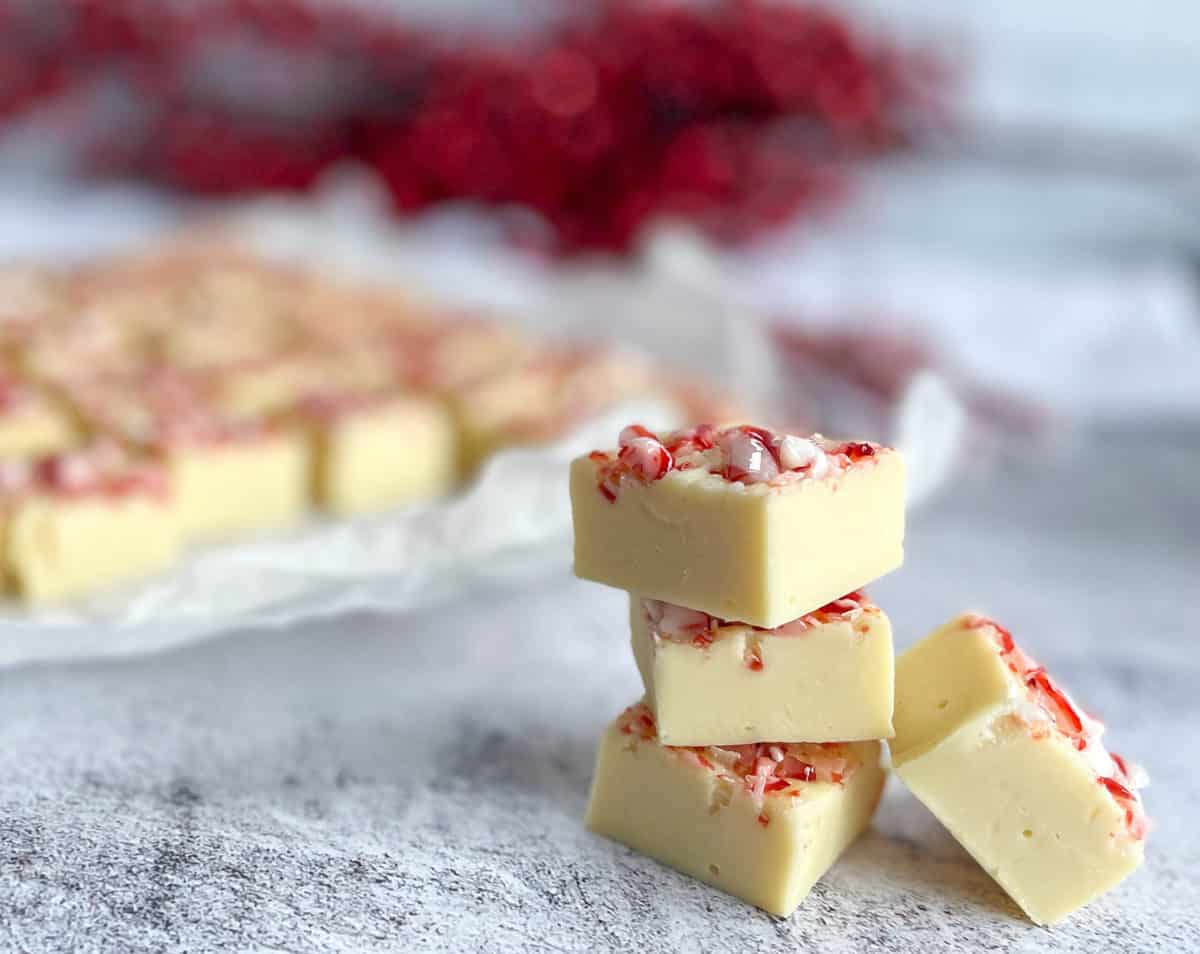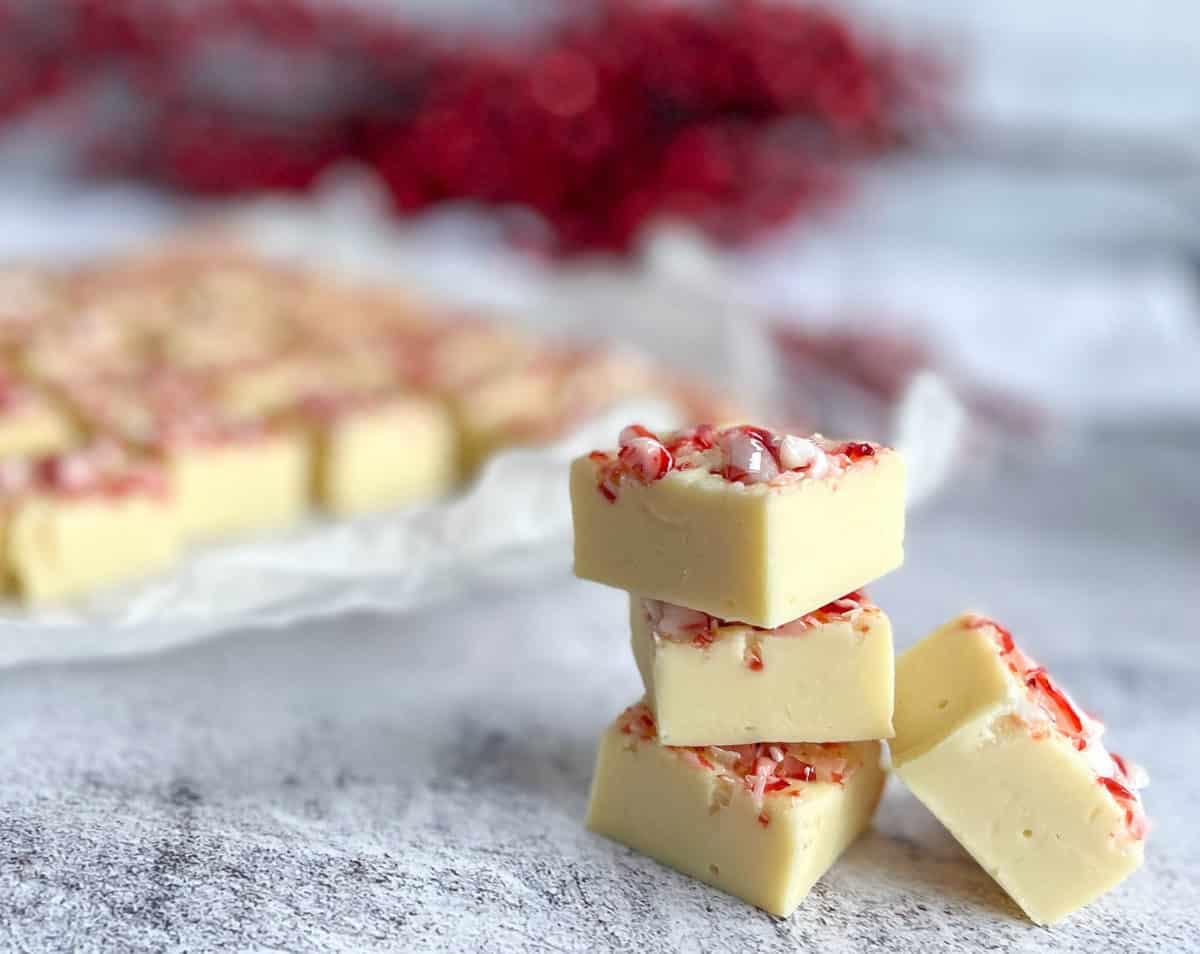 Onto the recipe for my version of White Chocolate Peppermint Fudge
I hope you enjoy this lovely recipe for Christmas.
If you make it be sure to let me know what you think in the comments below.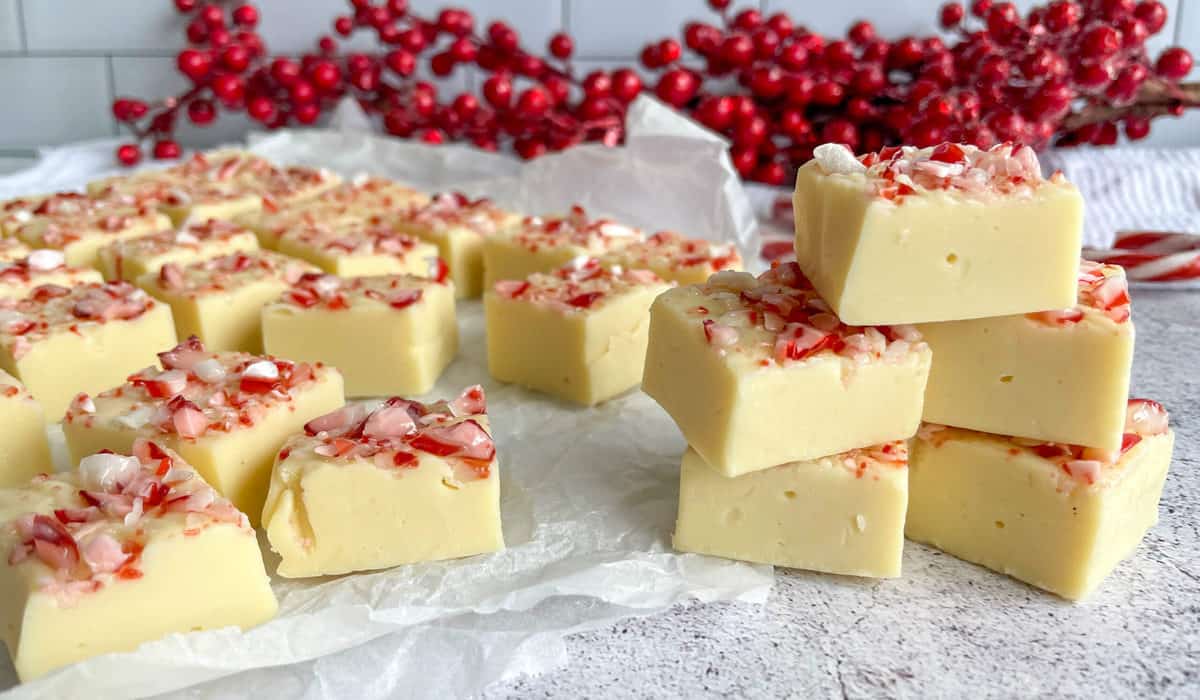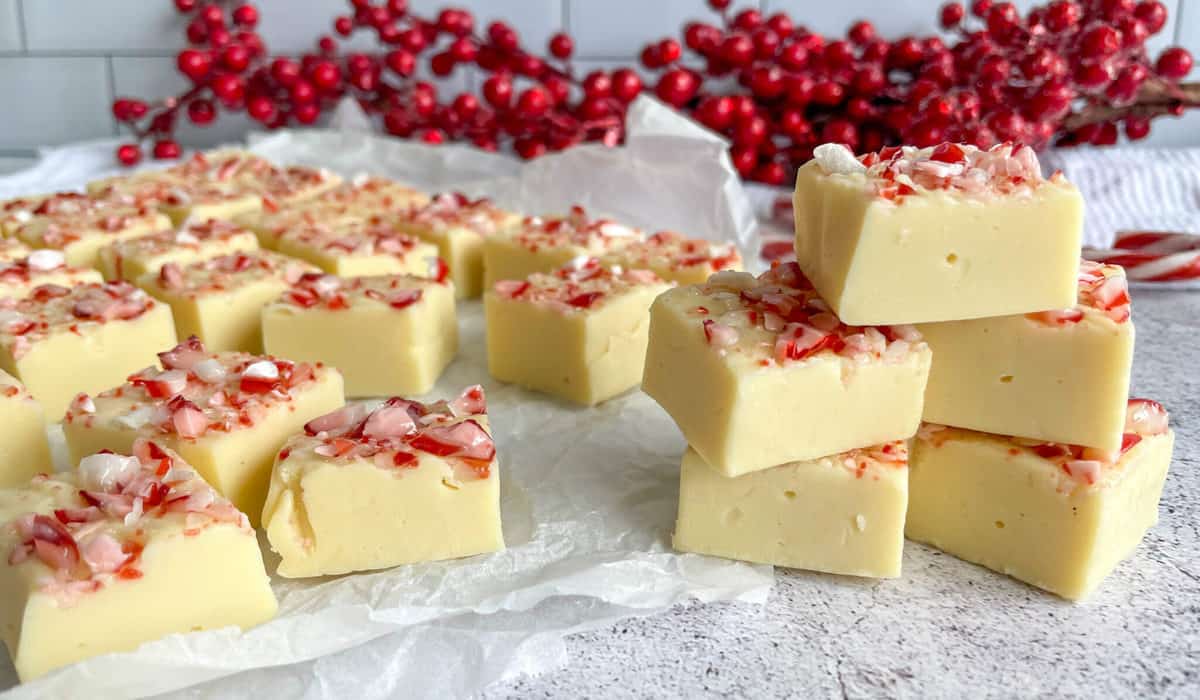 Thank you so much for stopping by to check out my latest recipe and others on my blog. If you are not already be sure to follow me on Facebook or Instagram for more deliciousness, and you can register your email in the subscription box below to receive all my recipes as I publish them.
Happy Baking!
Anna
Pin It – Pinterest!