Hot Cross Buns are an Easter favourite here! French Toast is the perfect way to use any leftover hot cross buns.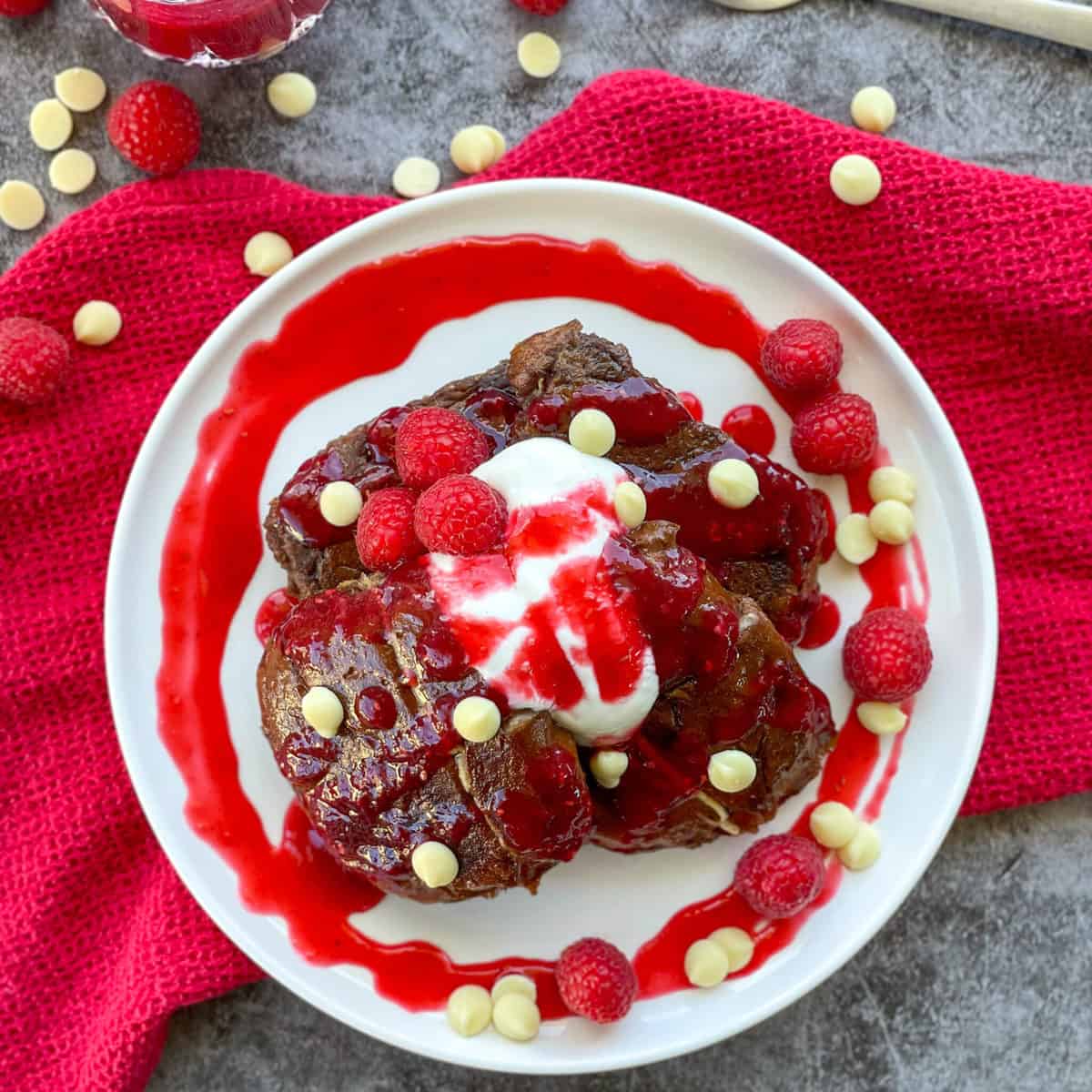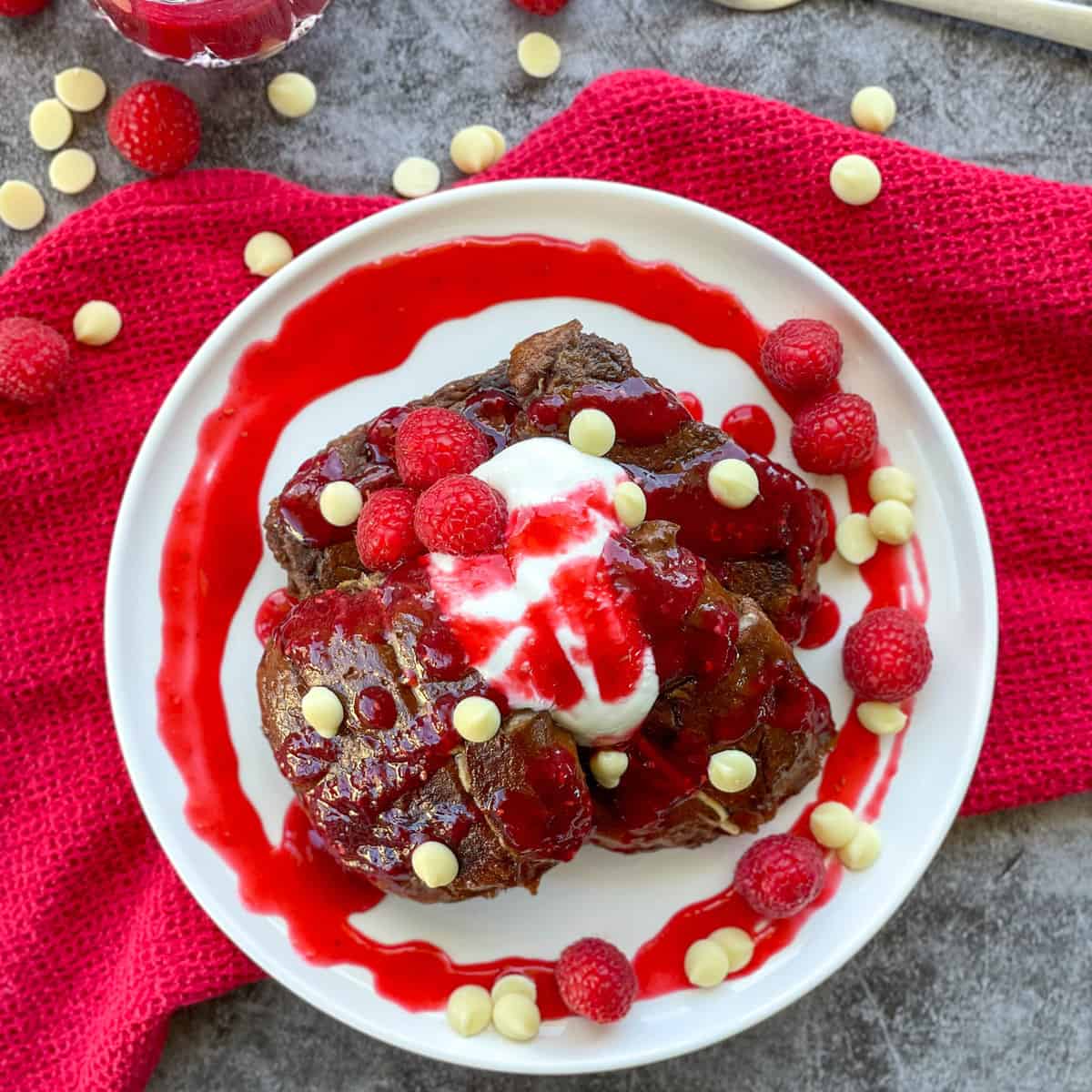 I am one of those people that will put hot cross buns in my trolley the minute they are available for sale each year! We love them and they are so handy, tasty, always have a few packets in the freezer.
This year Countdown has gone above and beyond catering for those of us who cannot get enough of these tasty treats! They are bringing out several new flavours and they are all SO good.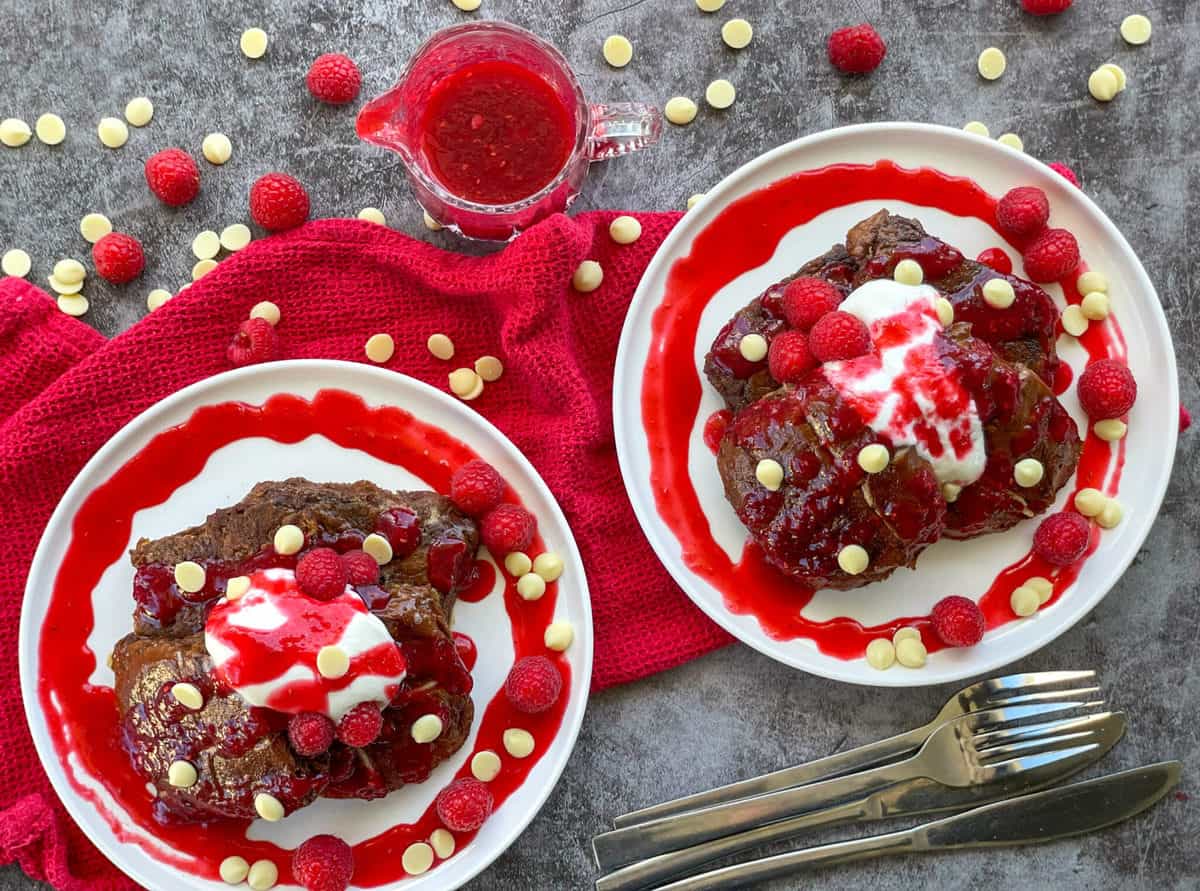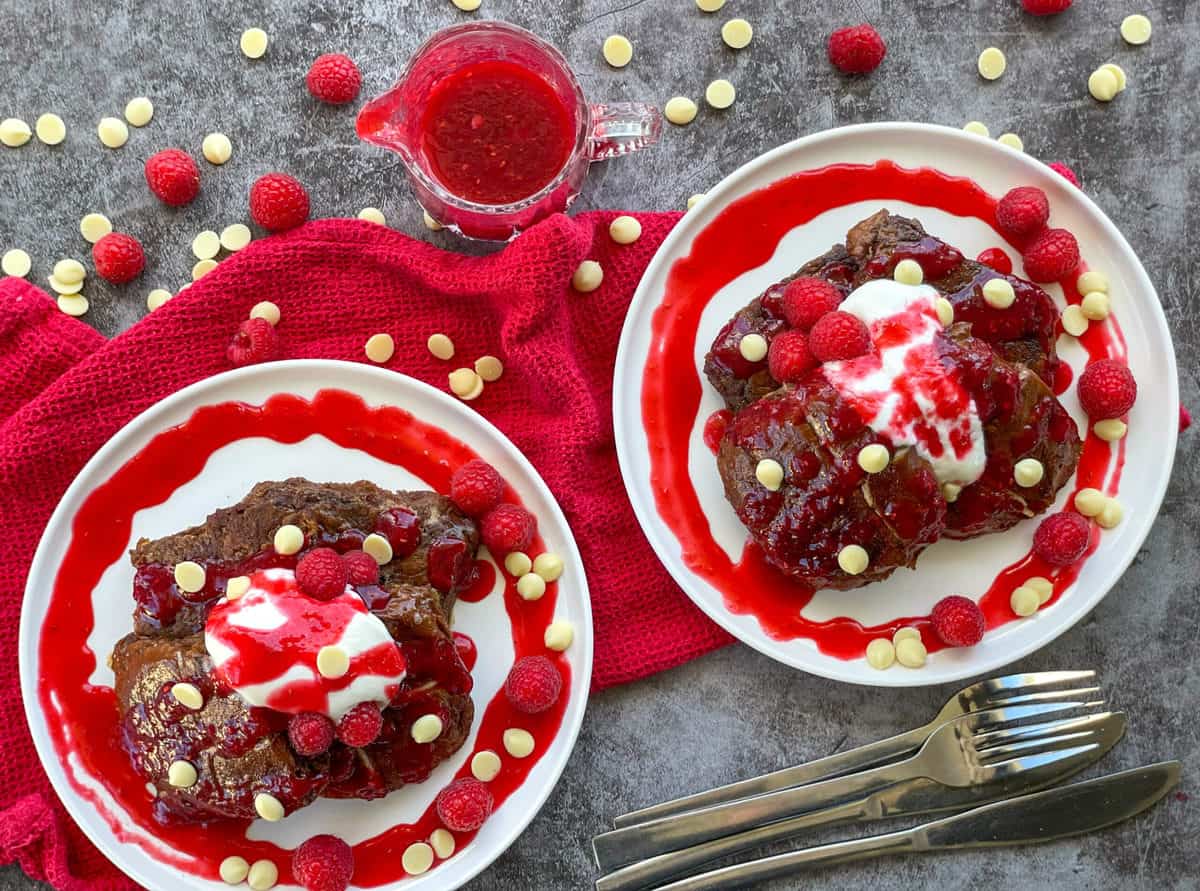 In fact I spoke to the bakery team last week and they mentioned that one of the new flavours is currently outselling the traditional version! So you know they must be good.
The flavour combos they have introduced are all so good, but the one that caught my eye was the Raspberry and White Chocolate version. I wanted to share a delicious way to enjoy these for brunch over Easter.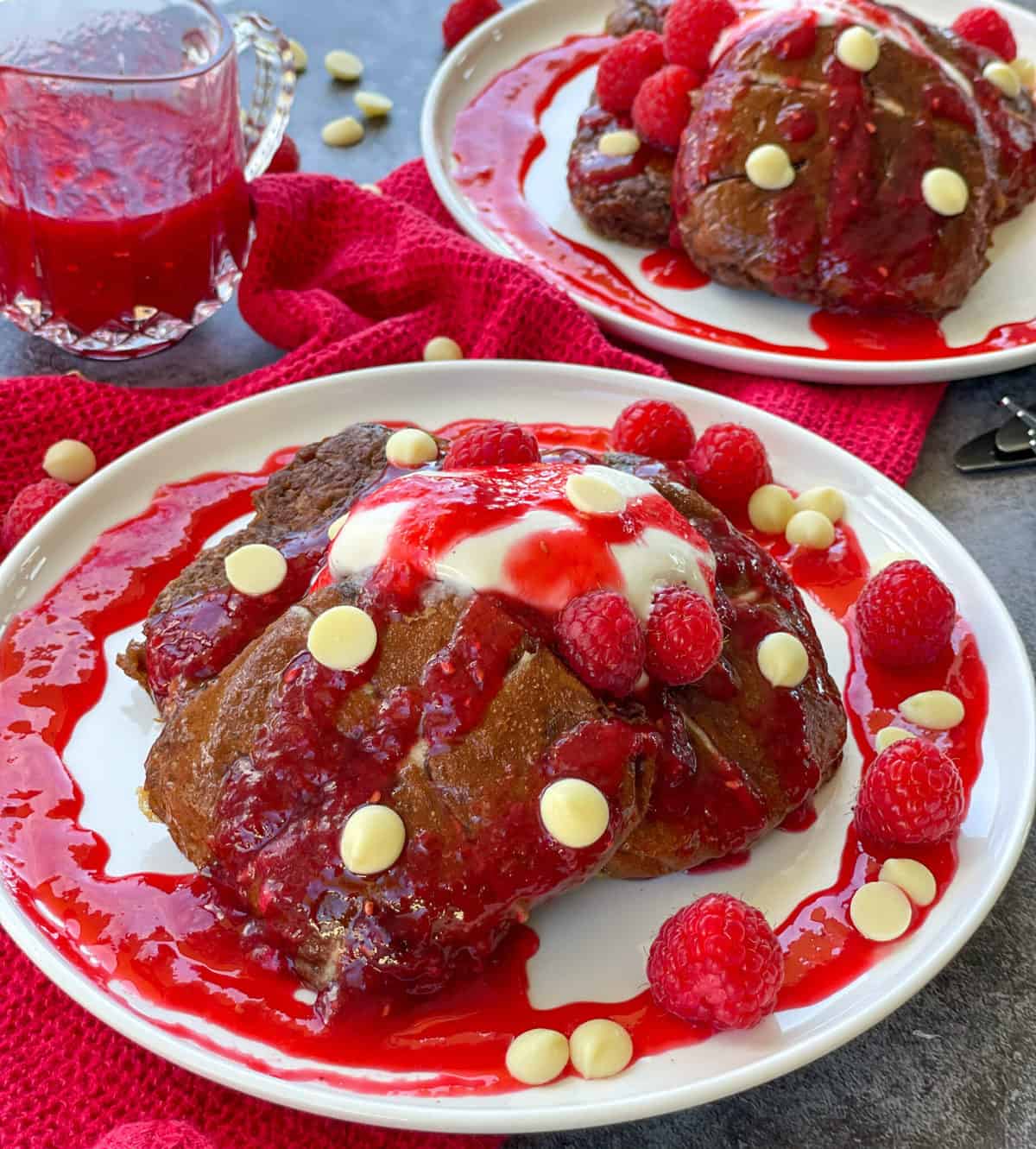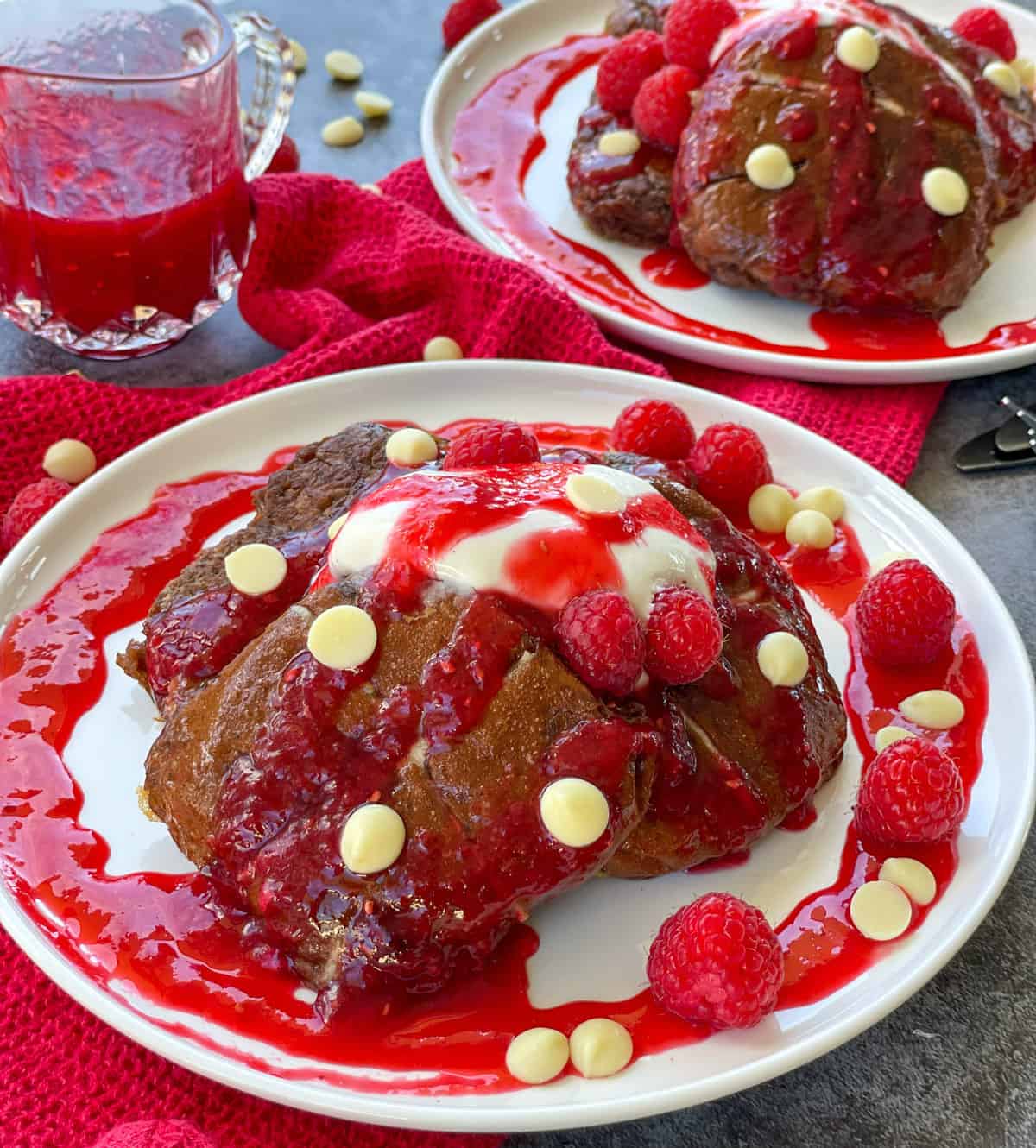 French toast dates back to Ancient Rome where they would dip bread in milk and sometimes eggs and pan fry it. Of course as with all things now it has become more decadent and more varied over the years.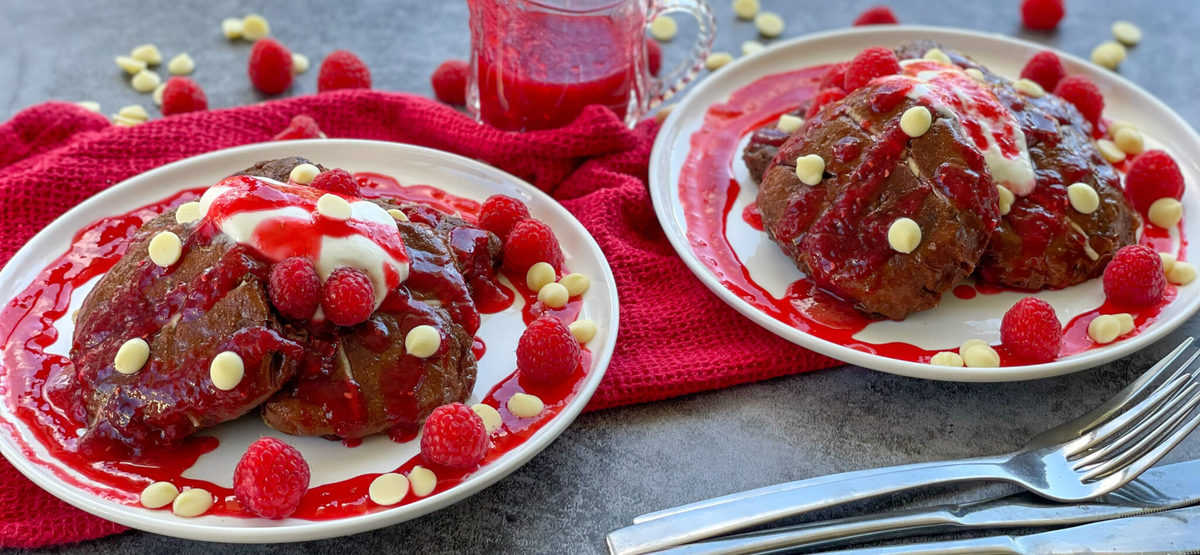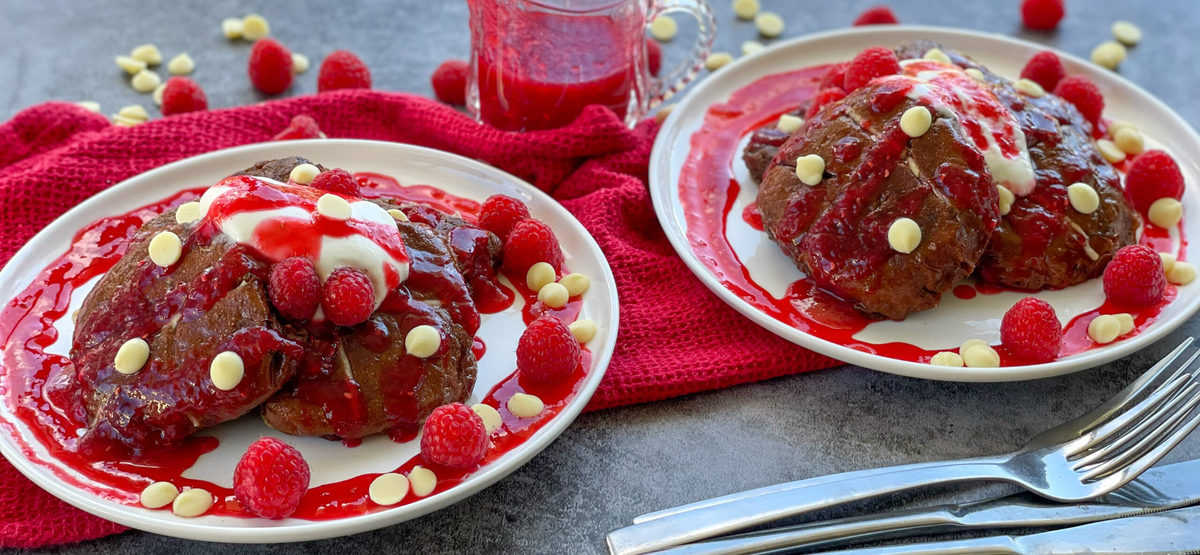 For a slightly different treat I wanted to enhance the raspberry flavours here and use a raspberry coulis for the topping instead of maple syrup. Topped with fresh raspberries and a few drops of white chocolate and some thick Greek yoghurt this is sure to impress your friends and family.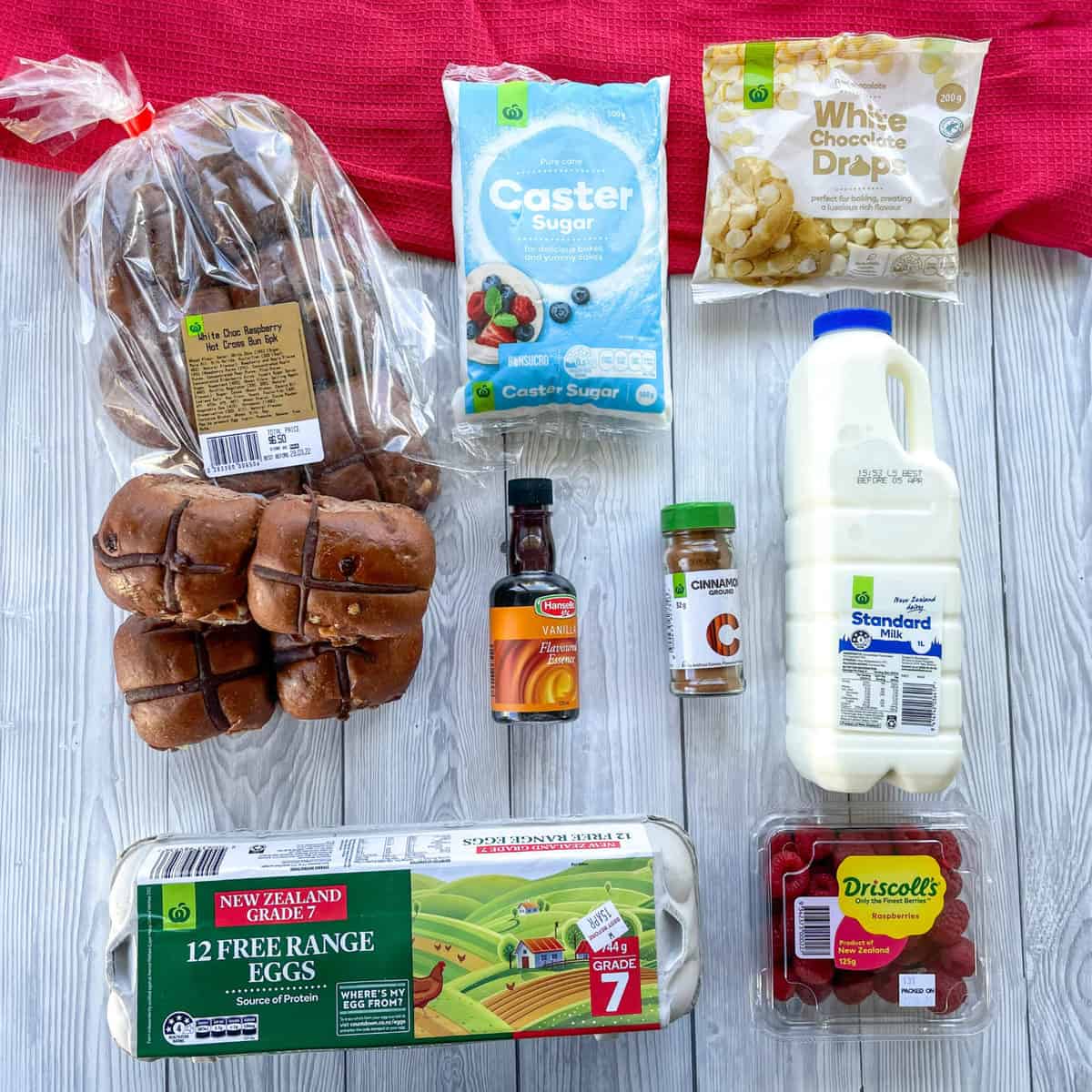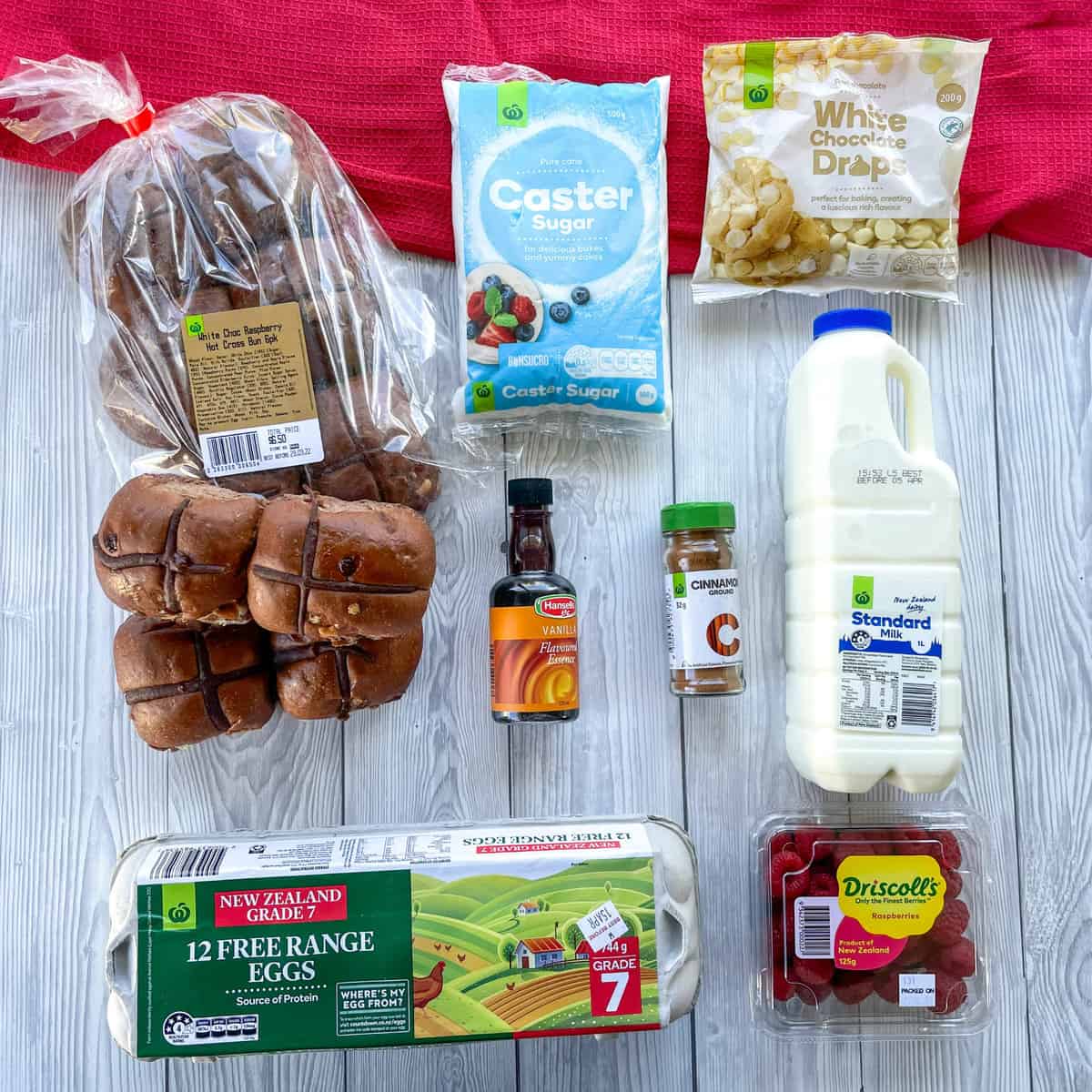 The ingredients are as follows, scroll down to the recipe card for the full ingredients and method
Countdown Raspberry & White Chocolate Hot Cross Buns

Raspberries

Caster Sugar

Eggs

Milk

Vanilla Essence

Cinnamon

Butter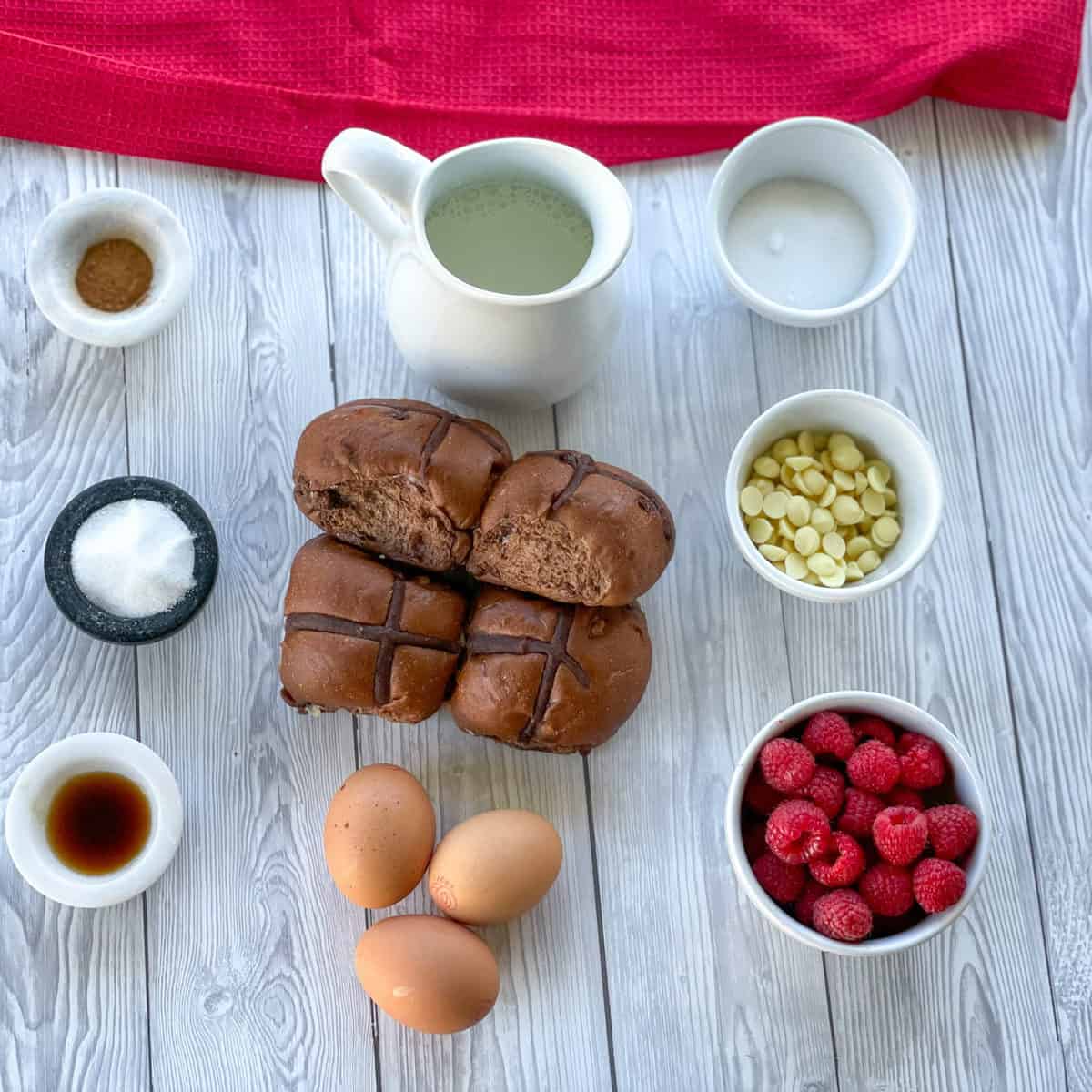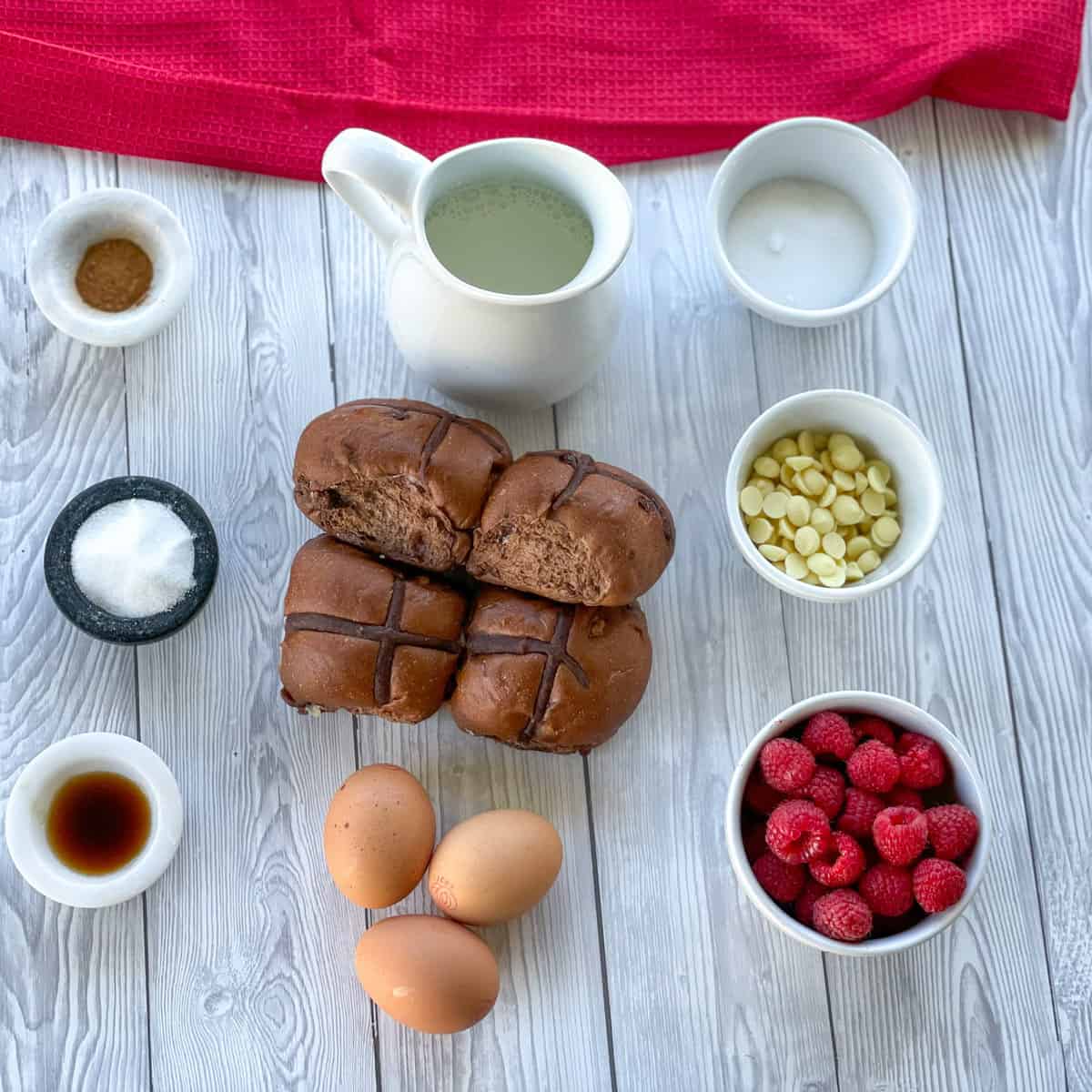 If you are familiar with making French toast you will find this method very easy to follow. I like to prepare the raspberry coulis first as this takes the longest and needs to cool. You can even make this the night before if you prefer.


For the raspberry coulis I use a combination of fresh or frozen raspberries and caster sugar, heated until it forms a liquid then pushed through a fine sieve to create a lovely thick sauce.
It is best to use day old or slightly stale bread or hot cross buns for French toast, the reason being the fresher the bread it will become soggy after dipping into the liquid. So this lends itself perfectly to a leftover bag of hot cross buns on the long weekend.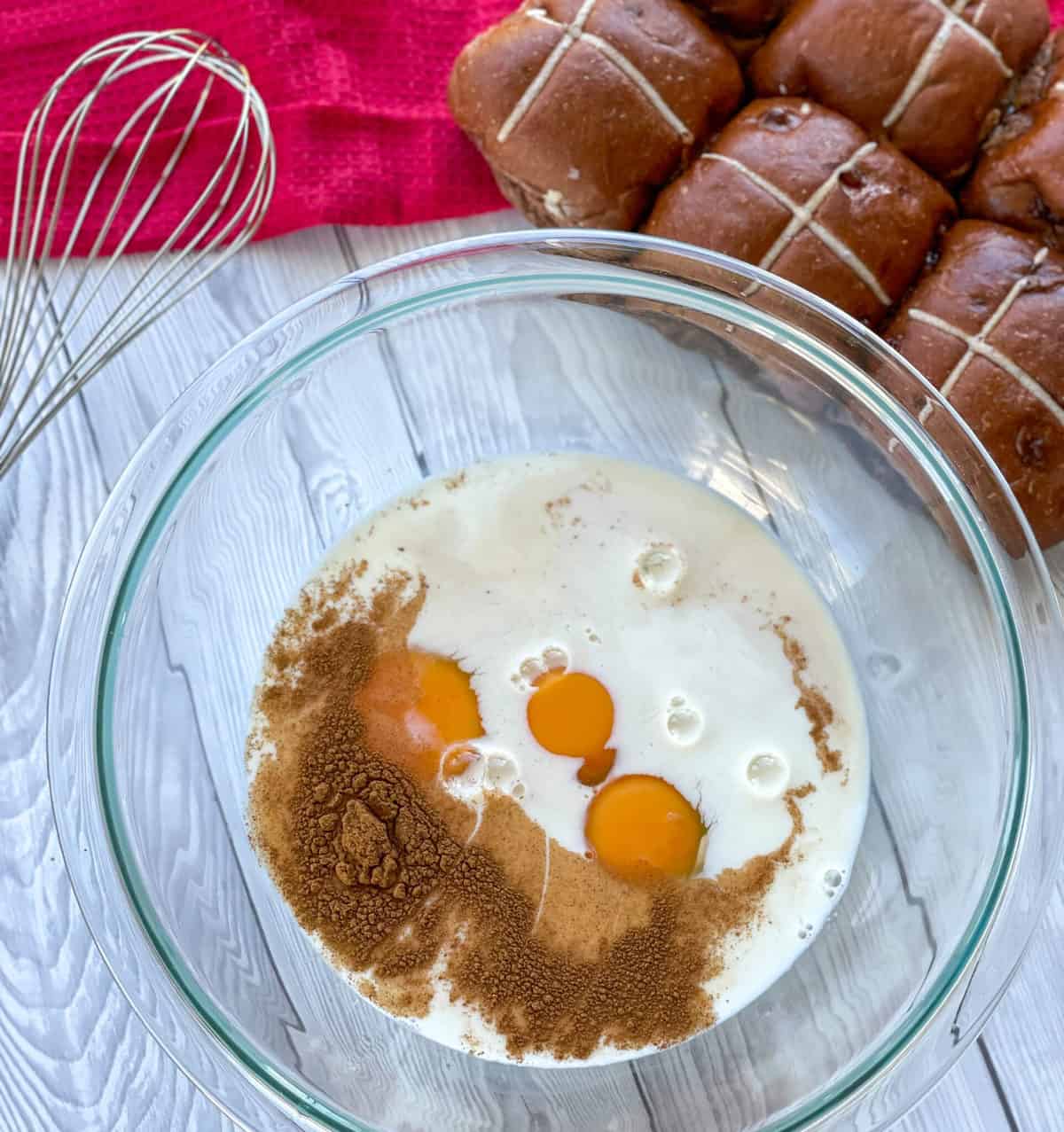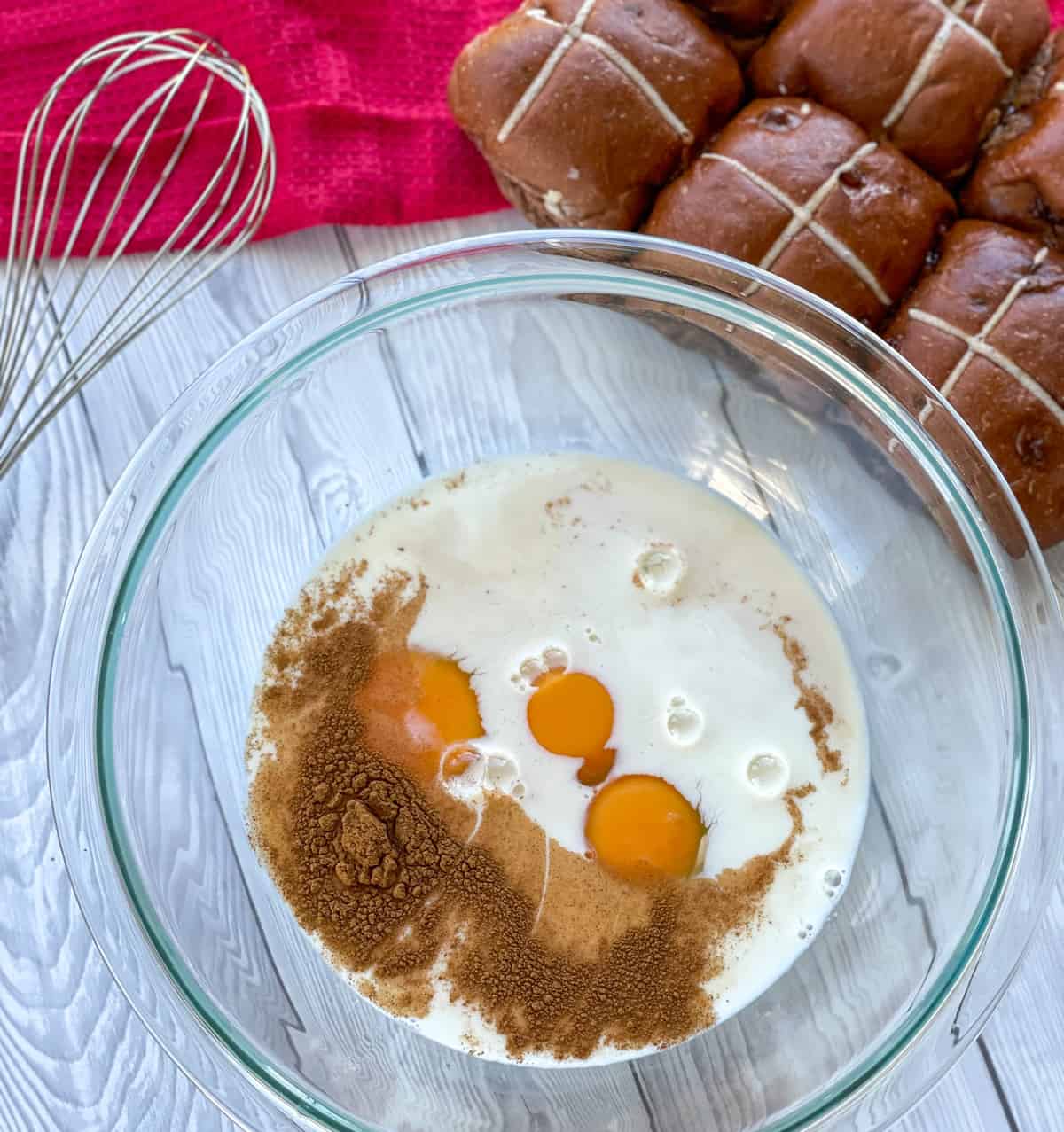 To make the French toast you combine the eggs, milk, caster sugar, vanilla and cinnamon and whisk well to combine. Then slice the hot cross buns in half and dip them briefly into the liquid before placing them on a hot pan with a knob of butter.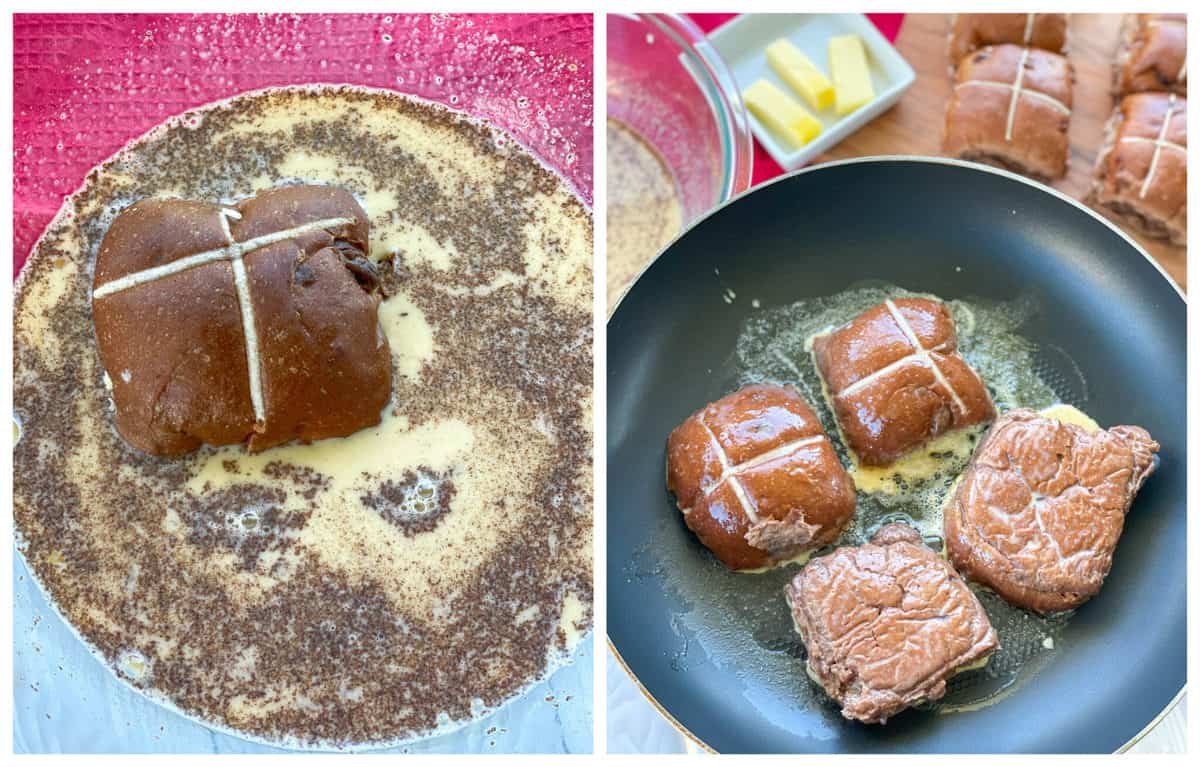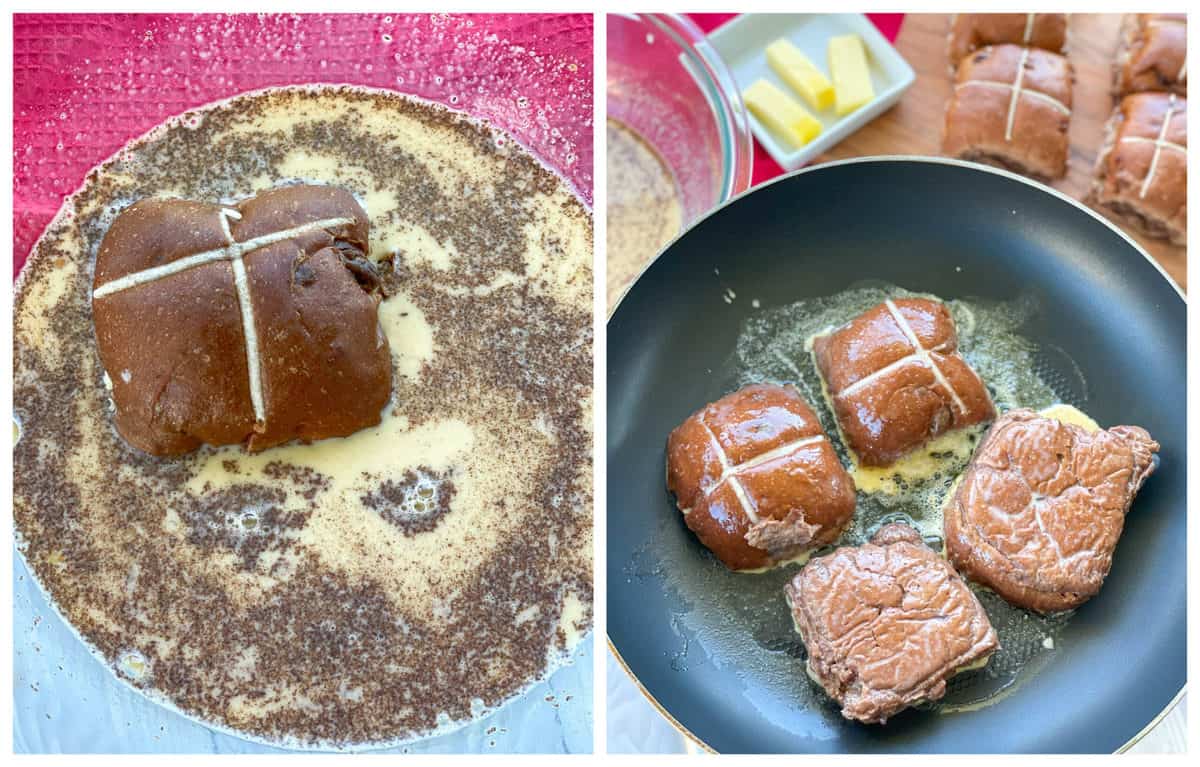 Cook for a few minutes until golden brown the turn and bake the other side.
Then once you have cooked all of the buns you serve one or two hot cross buns with some thick Greek yoghurt and drizzle over the lovely rich raspberry coulis. You can add banana or other fresh fruit to lift the dish further.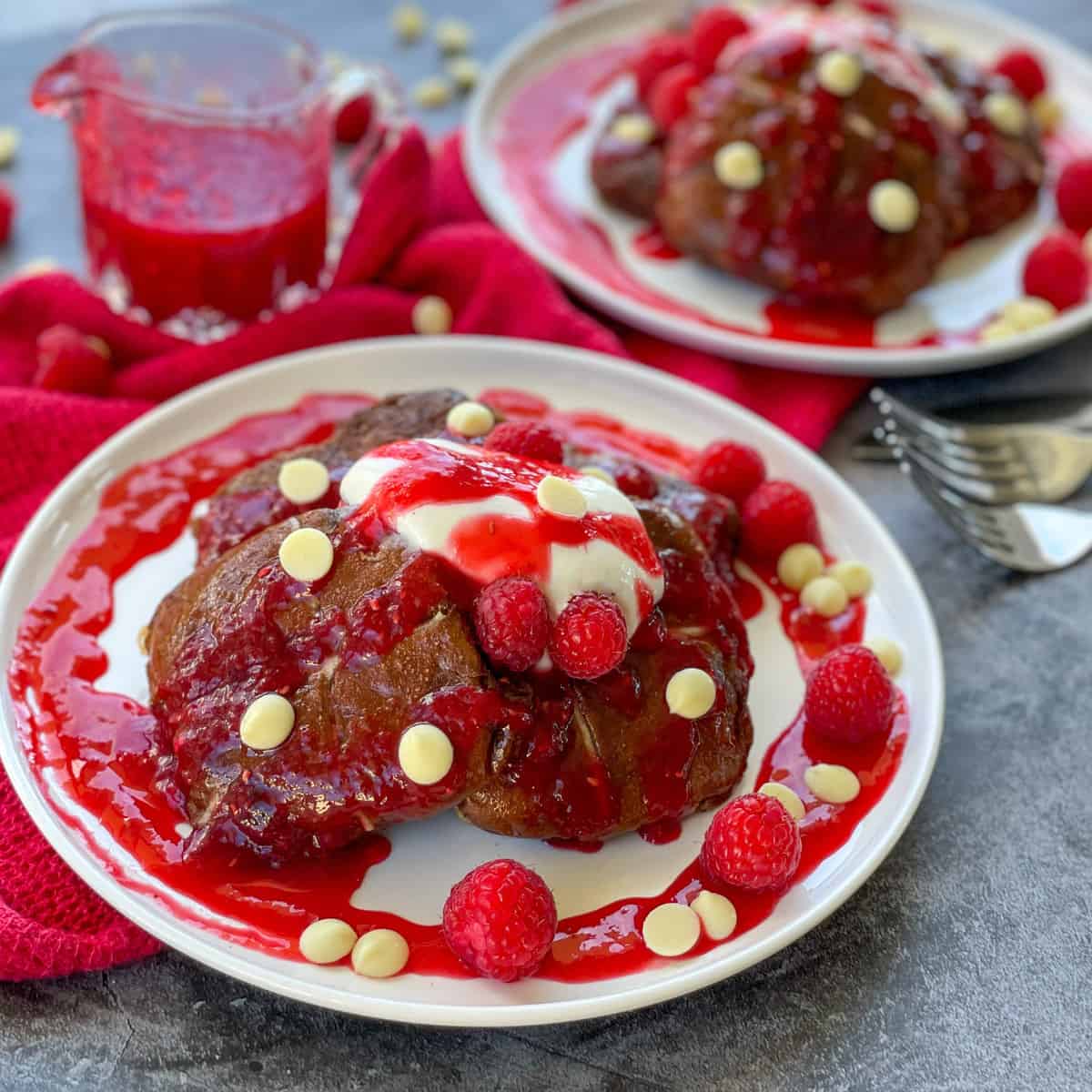 It is that easy! Do you think you will give this a go? This is lovely with any of the range of Hot Cross Buns you can get this year at Countdown so let me know what your favourite is.
Onto this recipe for Hot Cross Bun French Toast
Be sure to let me know in the comments below when you make this one.
If you are a fan of all things Hot Cross then try these Hot Cross Scones! They are a fun brunch idea for Easter.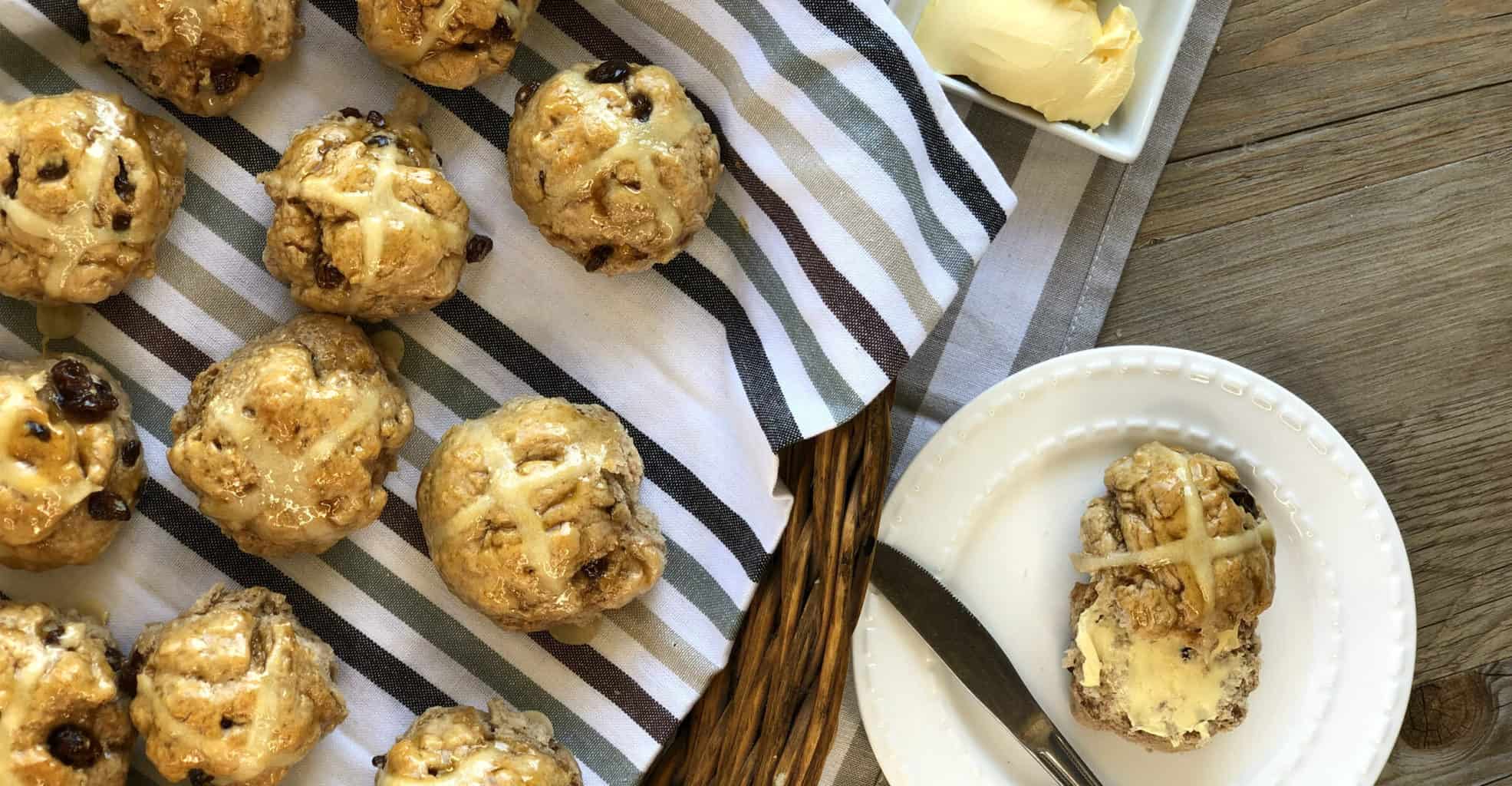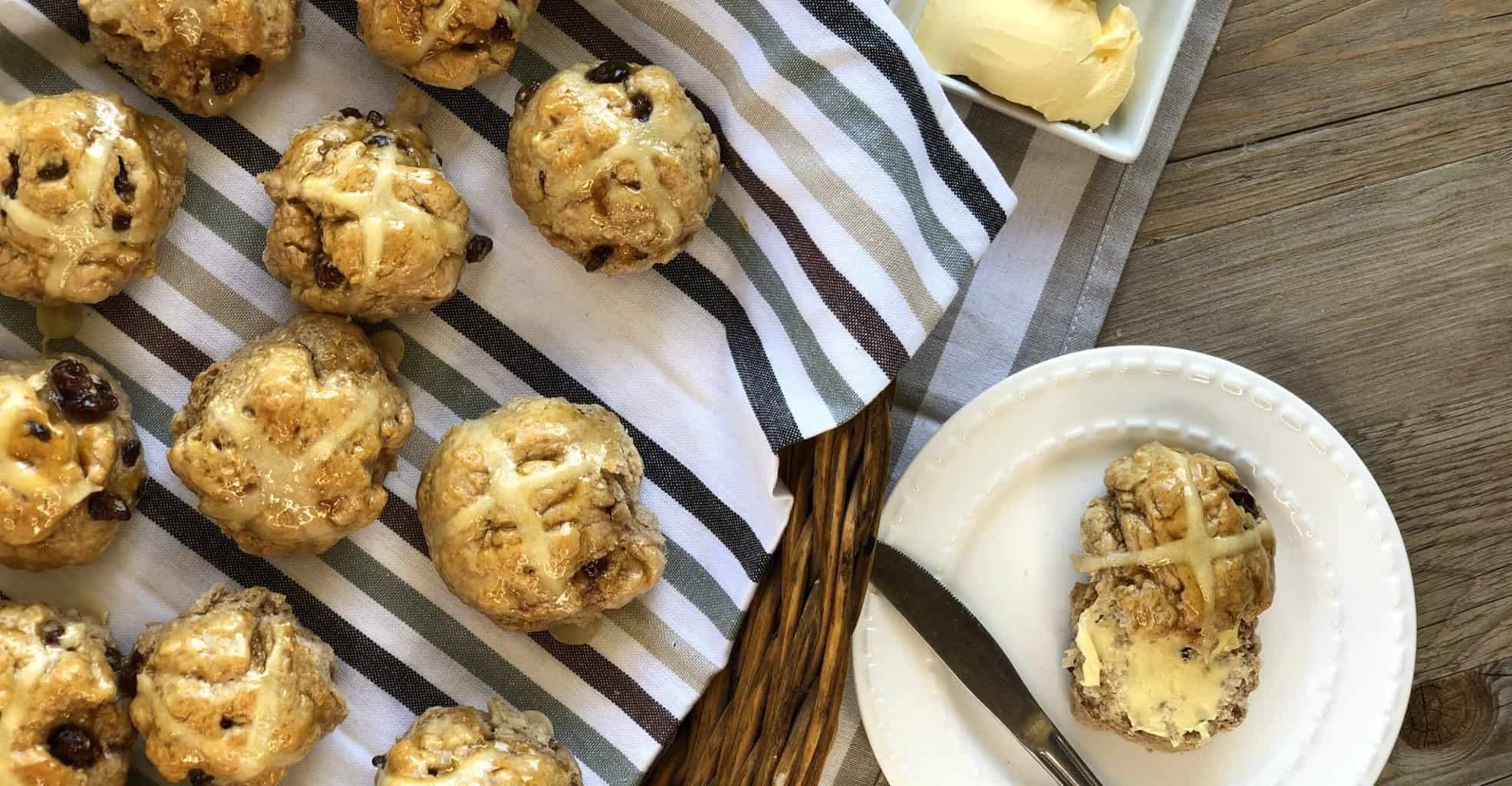 Thank you so much for stopping by to check out my latest recipes on my blog. If you are not already, be sure to follow me on Facebook or Instagram for more deliciousness, and you can register your email in the subscription box below to receive all my recipes as I publish them.
Happy Baking!
Anna
Pin It! Pinterest