Honey Soy Chicken is one of our families favourites, now I bring you an easy stir fry version for you to make from scratch.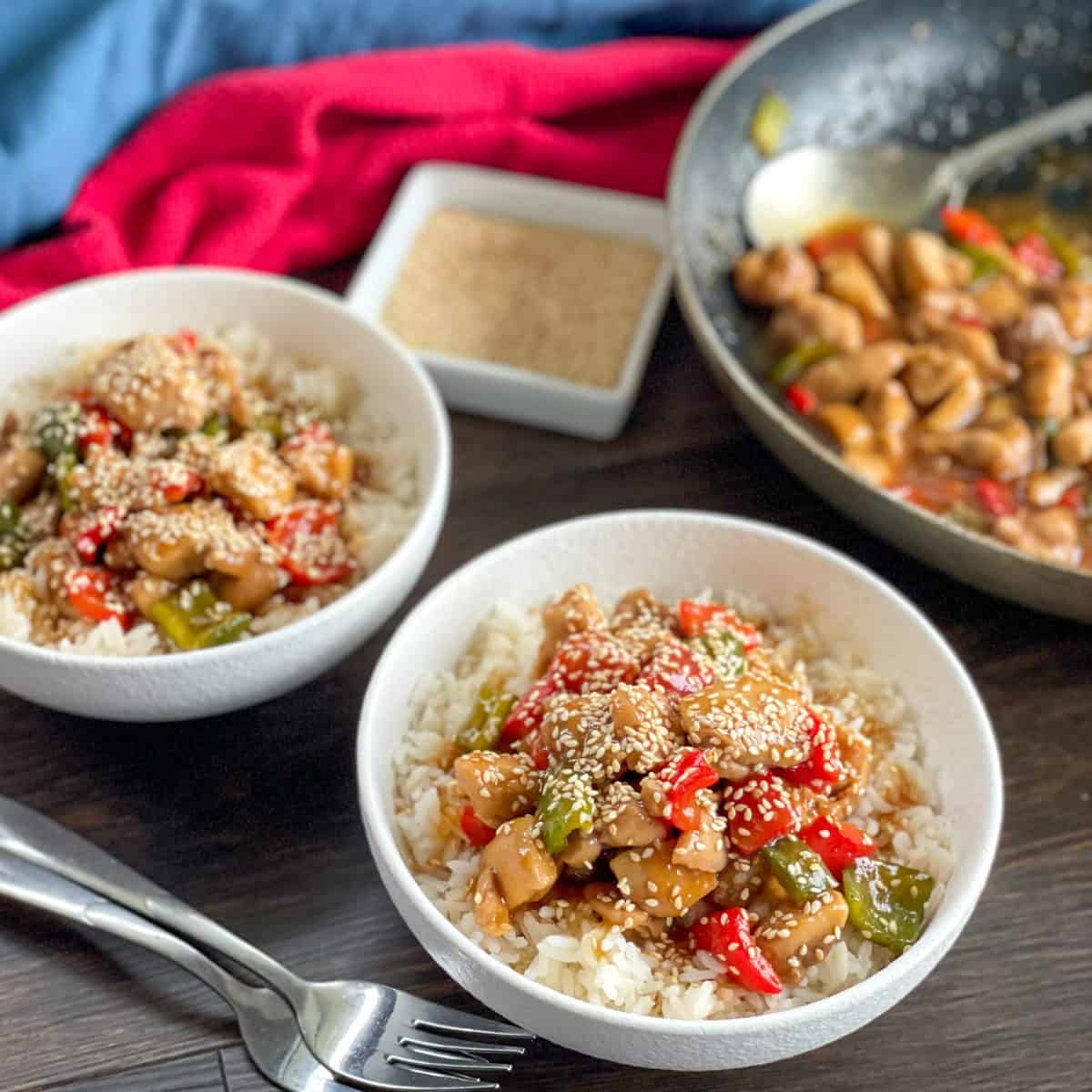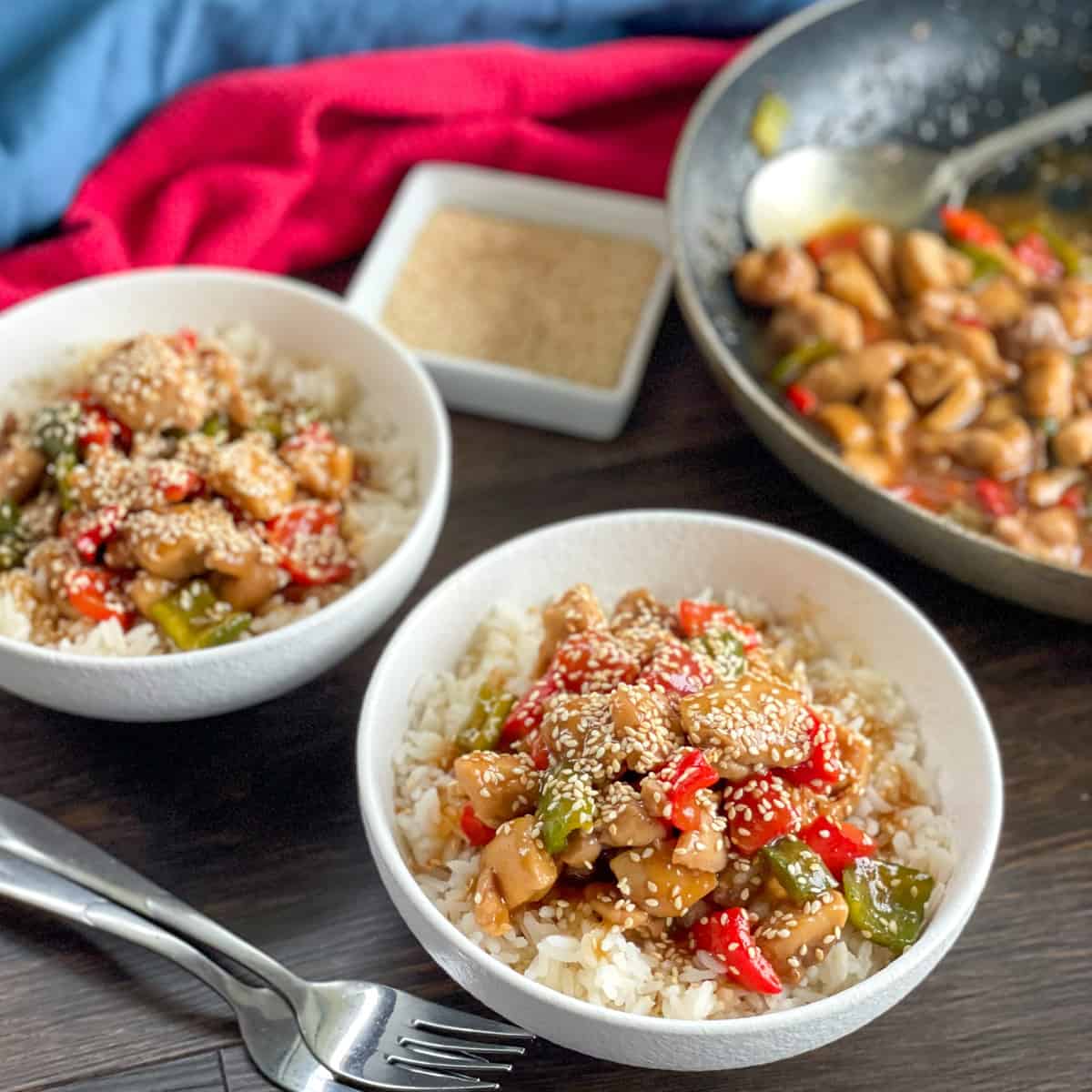 This post has been sponsored by Lee Kum Kee, all opinions are my own
If you ask my children what they would like for dinner, their answer will often be Honey Soy Chicken. We are huge fans of Lee Kum Kee's Honey Soy Stir Fry sauce sachets. It is so quick and easy and super delicious.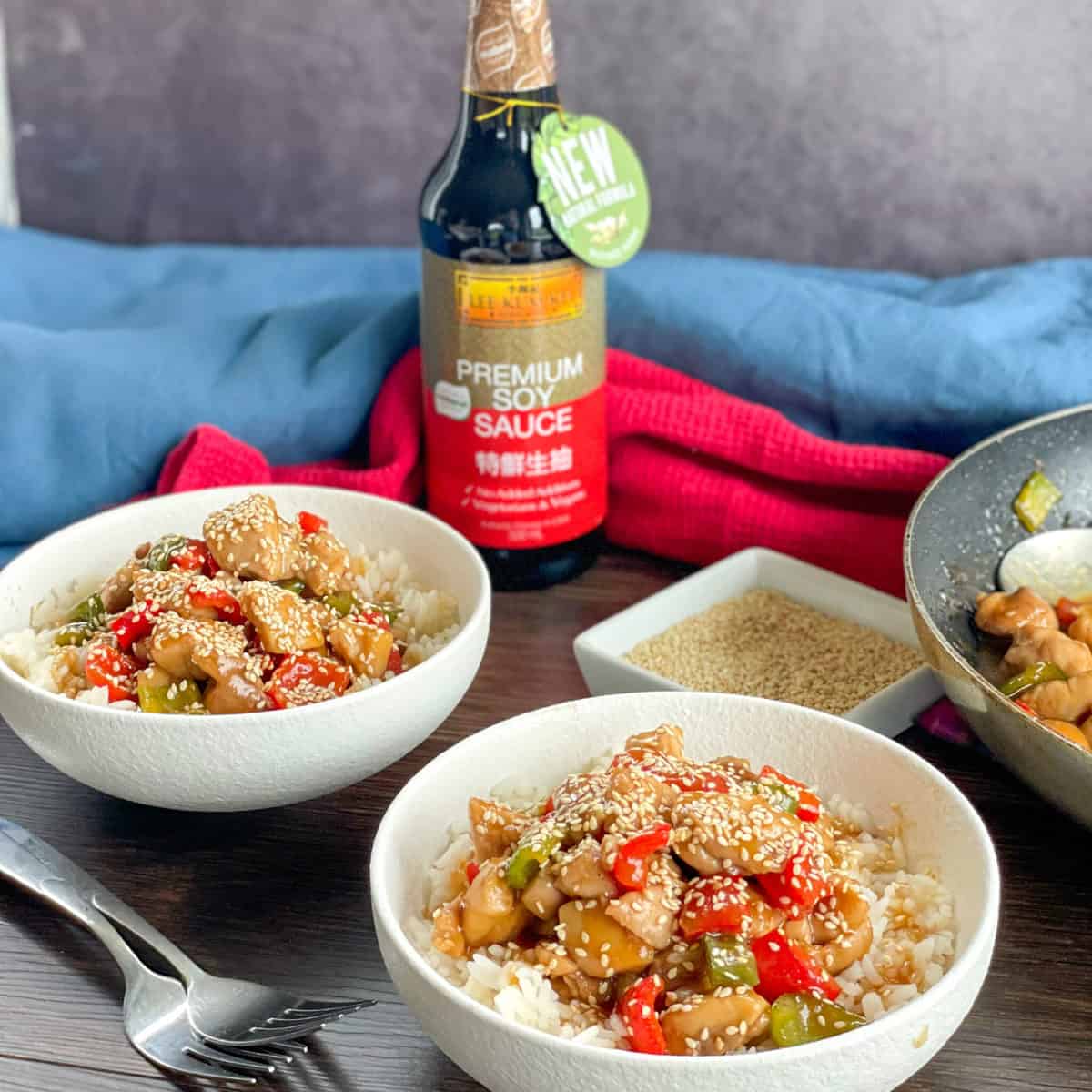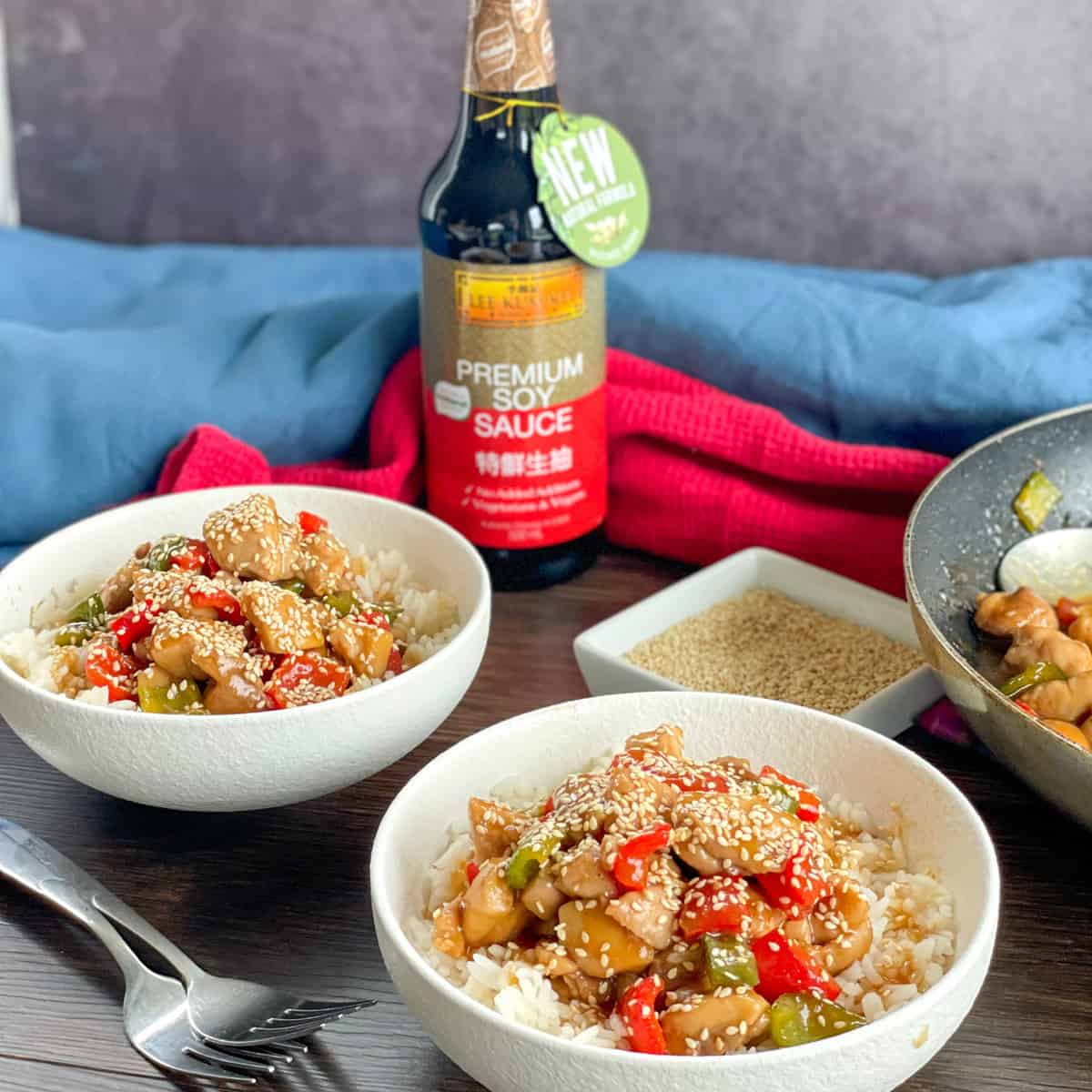 When Lee Kum Kee approached me to work with them to showcase their new improved Soy Sauce recipe I knew I wanted to try and recreate my own version of our favourite store bought stir fry sachet.
The Lee Kum Kee Soy Sauce is all natural with just 5 ingredients! A convenient staple to help you create delicious meals.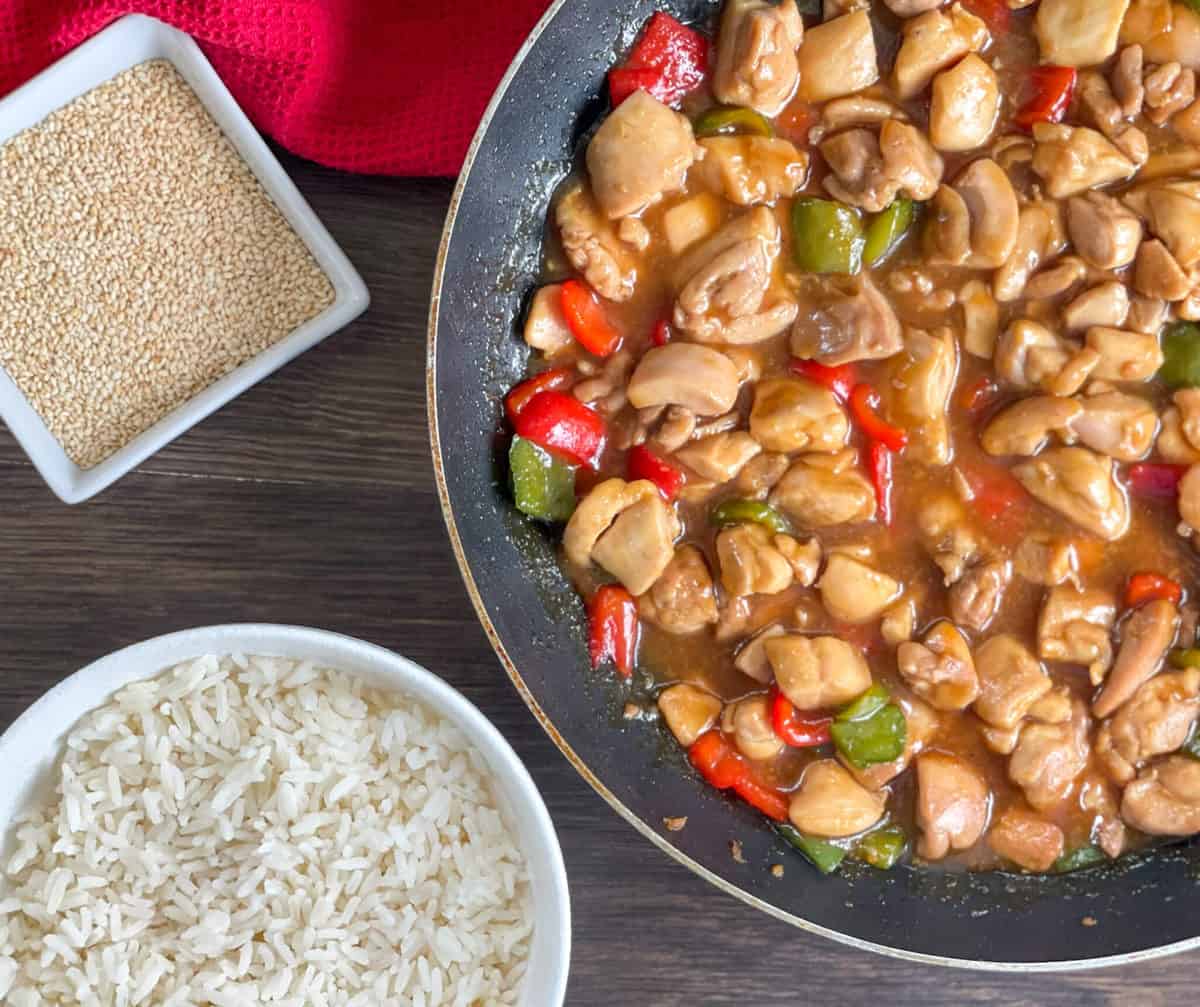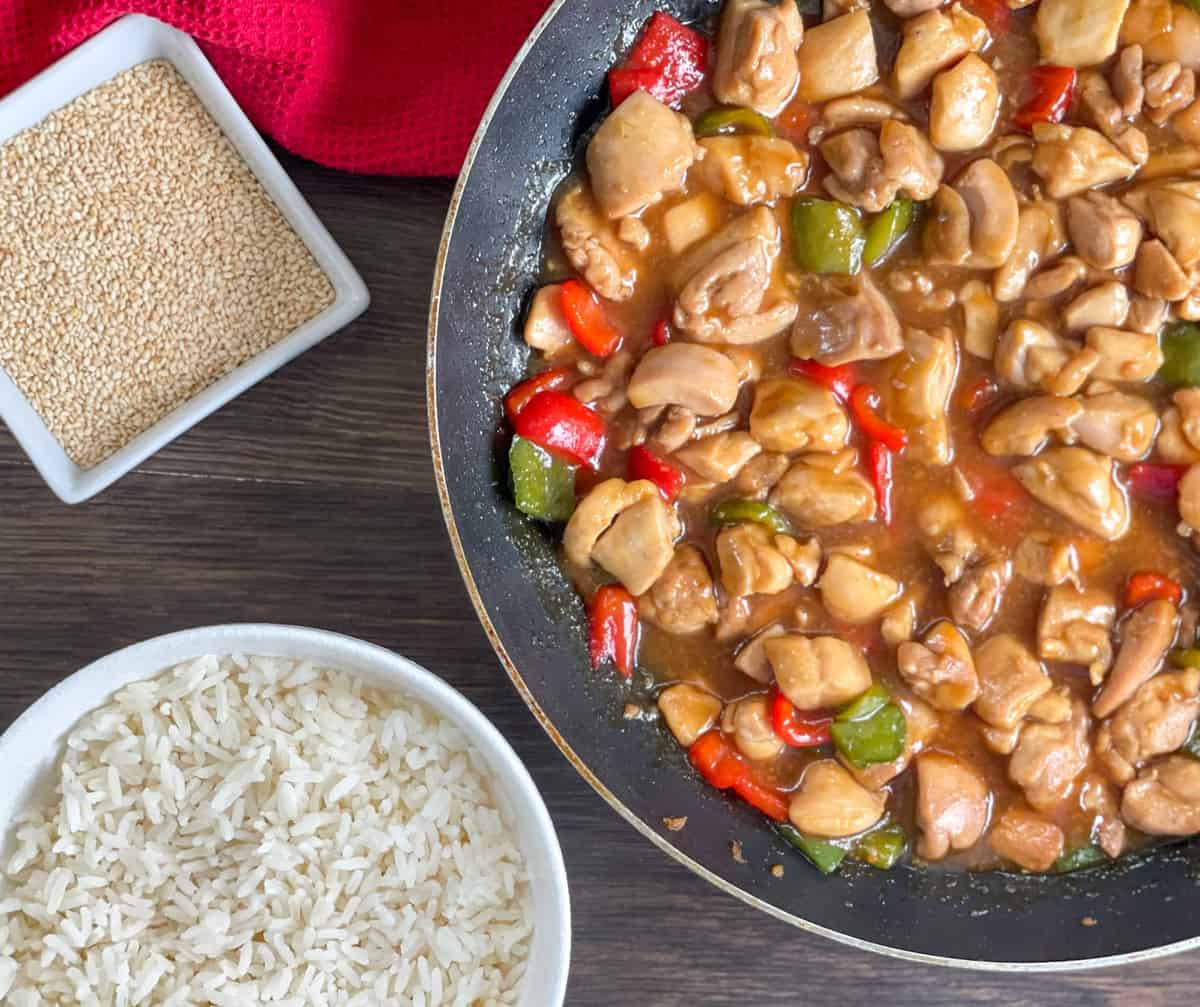 What has resulted is a lovely stir fry that is so quick and easy to make, the meal prep takes longer than the cooking process!
The ingredients for this recipe are so easy and great dinner pantry staples. I tried to replicate both the strong honey soy flavours with the sweet and savoury flavours too.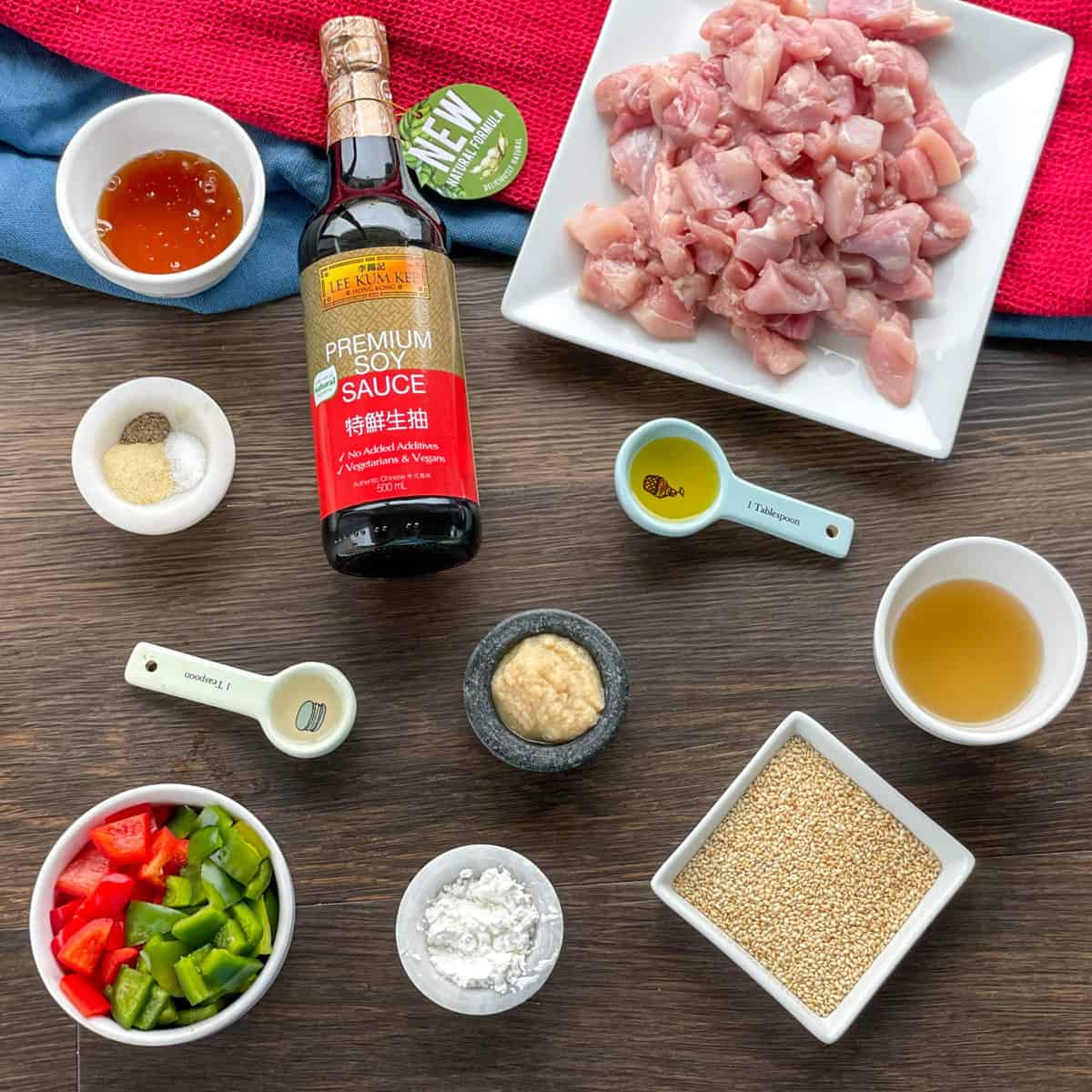 You will need
Olive Oil

Chicken, thighs or breasts

Red & Green Capsicum

Lee Kum Kee Soy Sauce

Chicken Stock

Honey

Garlic

Onion Powder

Apple Cider Vinegar

Salt & Pepper

Cornstarch

Sesame Seeds (Optional)
You can make a honey soy chicken stir fry from just 3 sauce ingredients if you wish! You will have a perfectly lovely marinade from soy sauce, honey and chicken stock. I like to add the others to balance out all the flavours.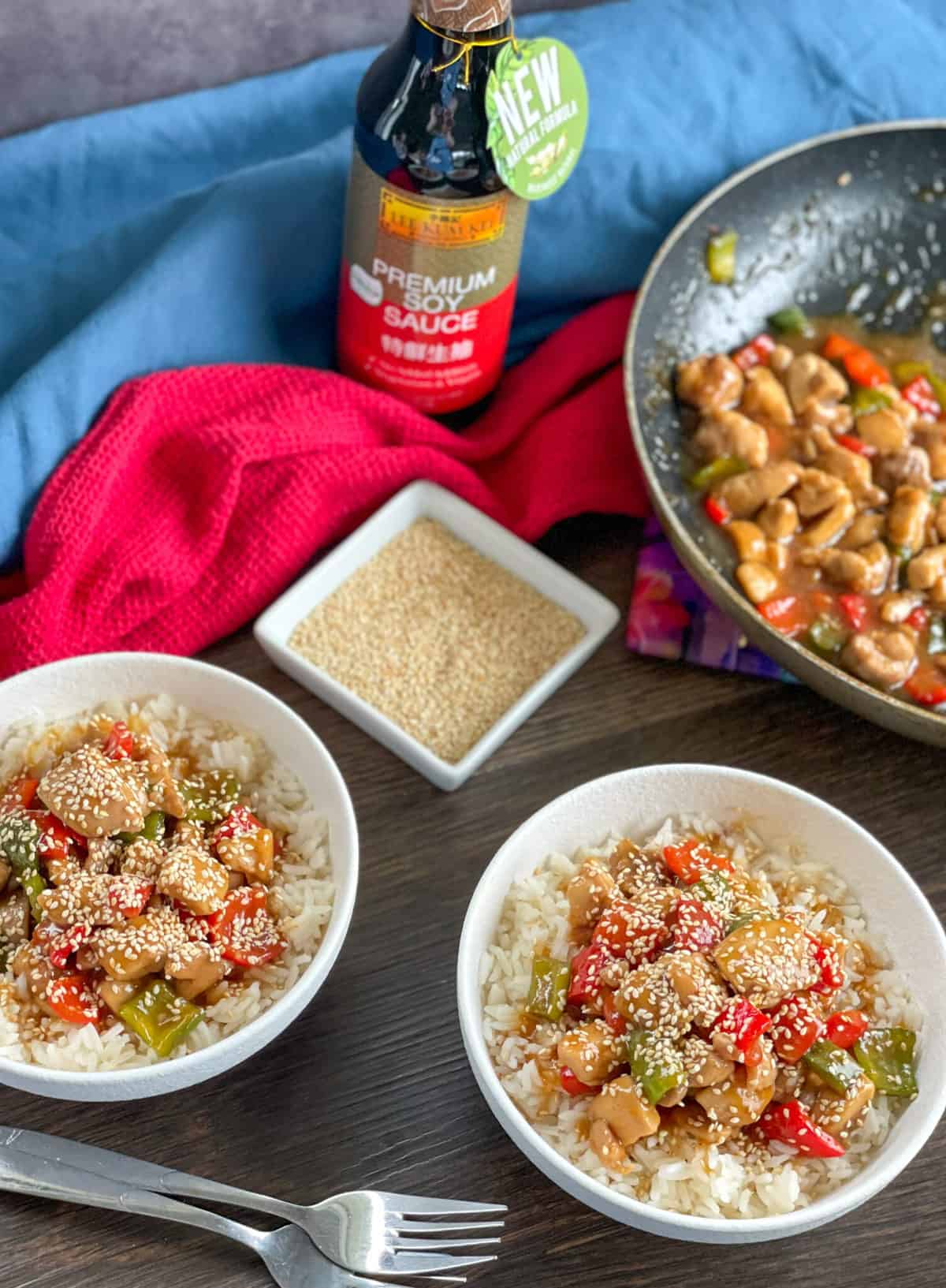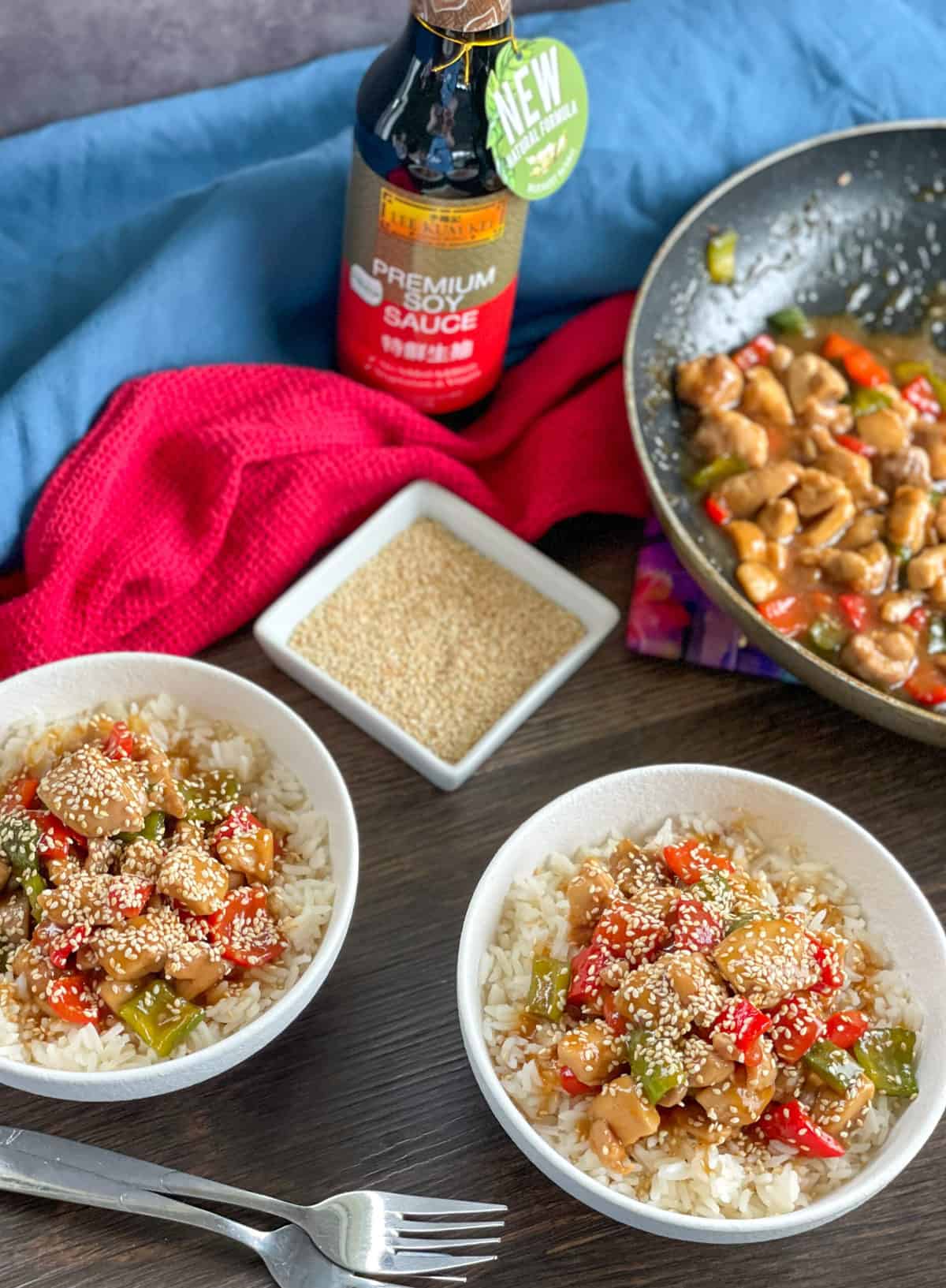 The method to create this one is lovely and simple. Like all stir fry's it pays to have all of the ingredients prepared before you begin cooking.
I serve my dish with rice, so if you wish to have this on the go at the same time then keep that in mind.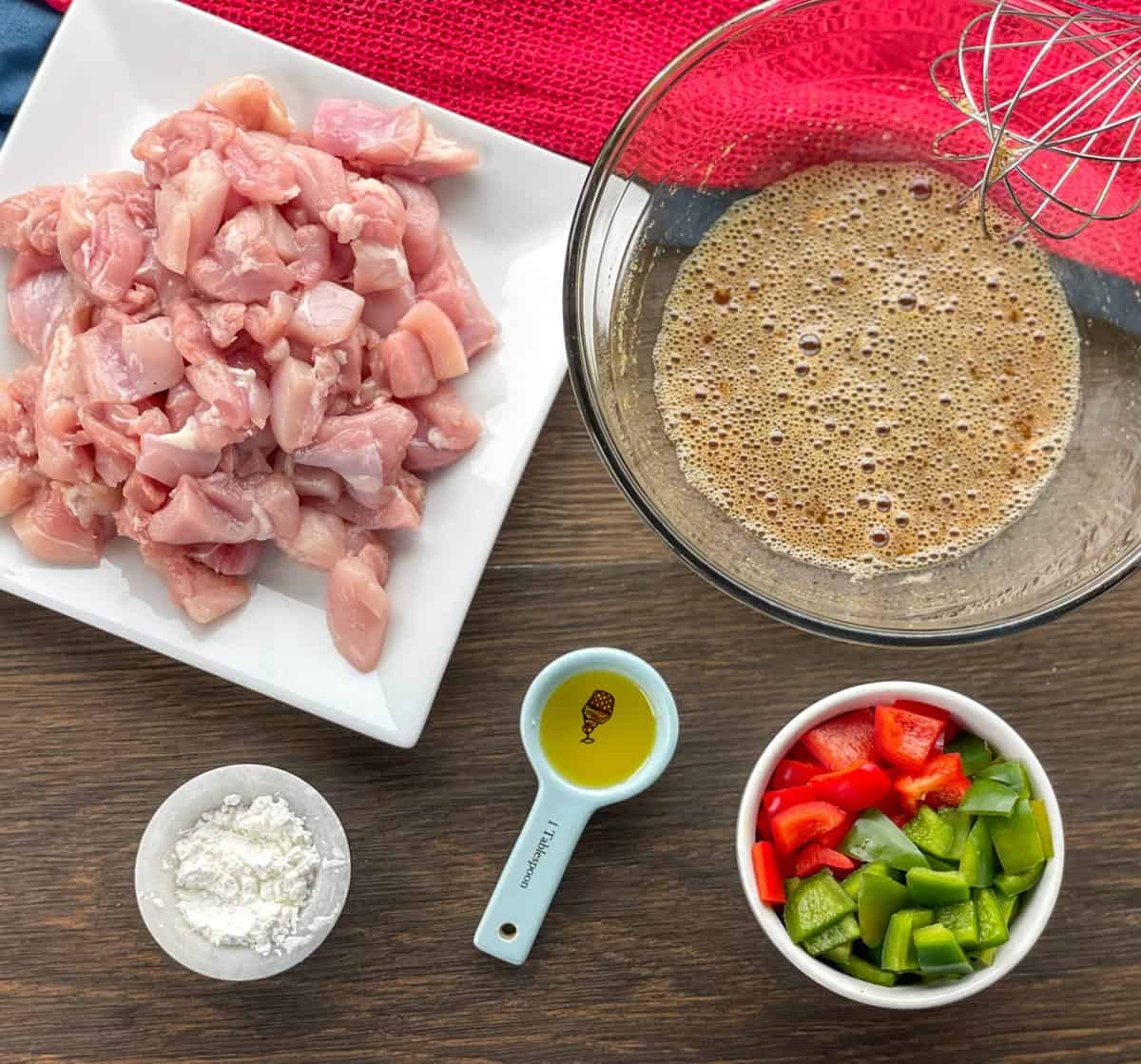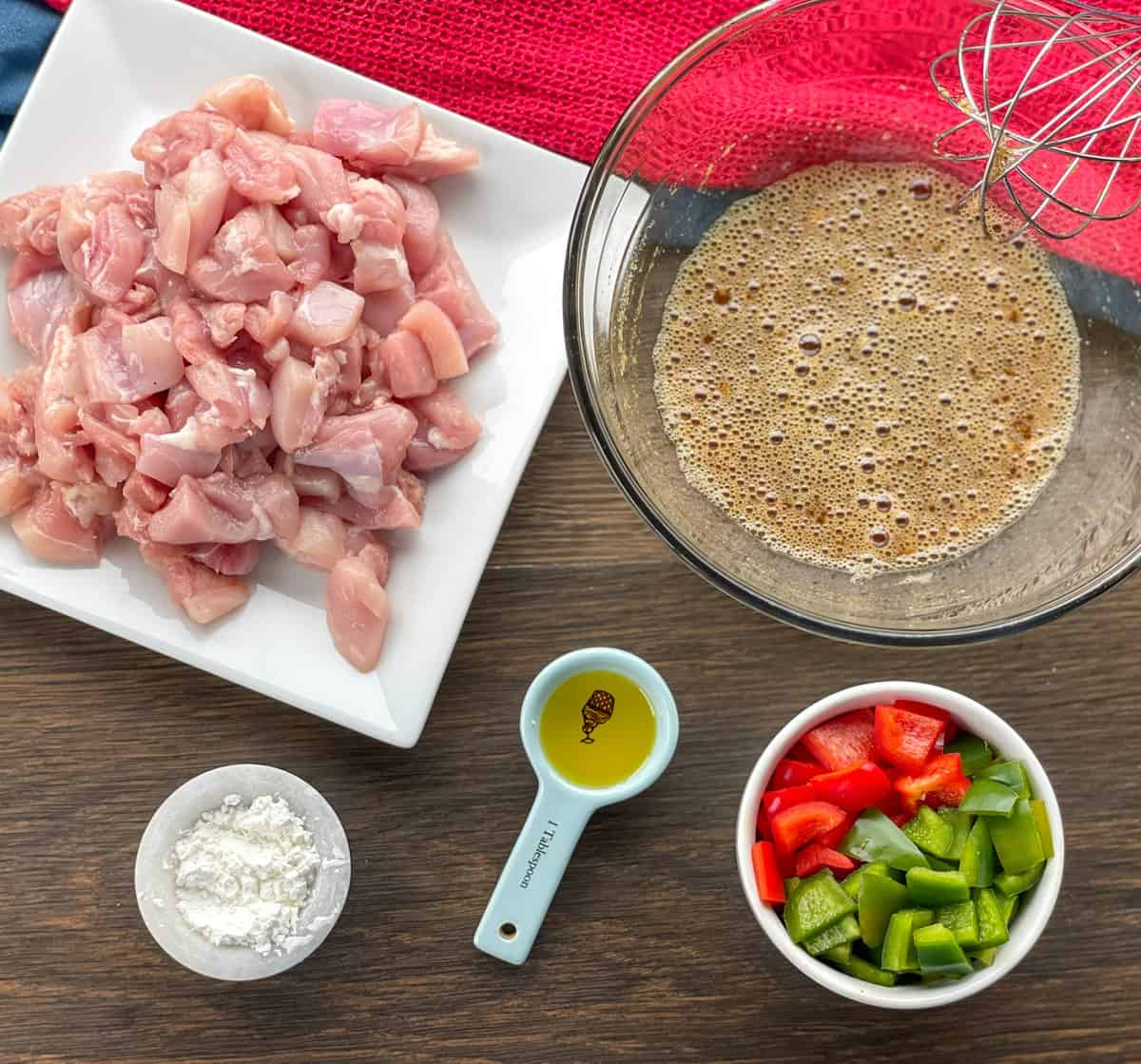 To start with I will remove all the thick or visible fat from the chicken thigh fillets. I like to use chicken thigh as it is so tender and flavourful, but breast will work well also. The cut into cubes and set aside.
Slice the capsicums any way you choose, I often also use green beans or small broccoli florets, so feel free to amend the vegetable portion to what you have on hand.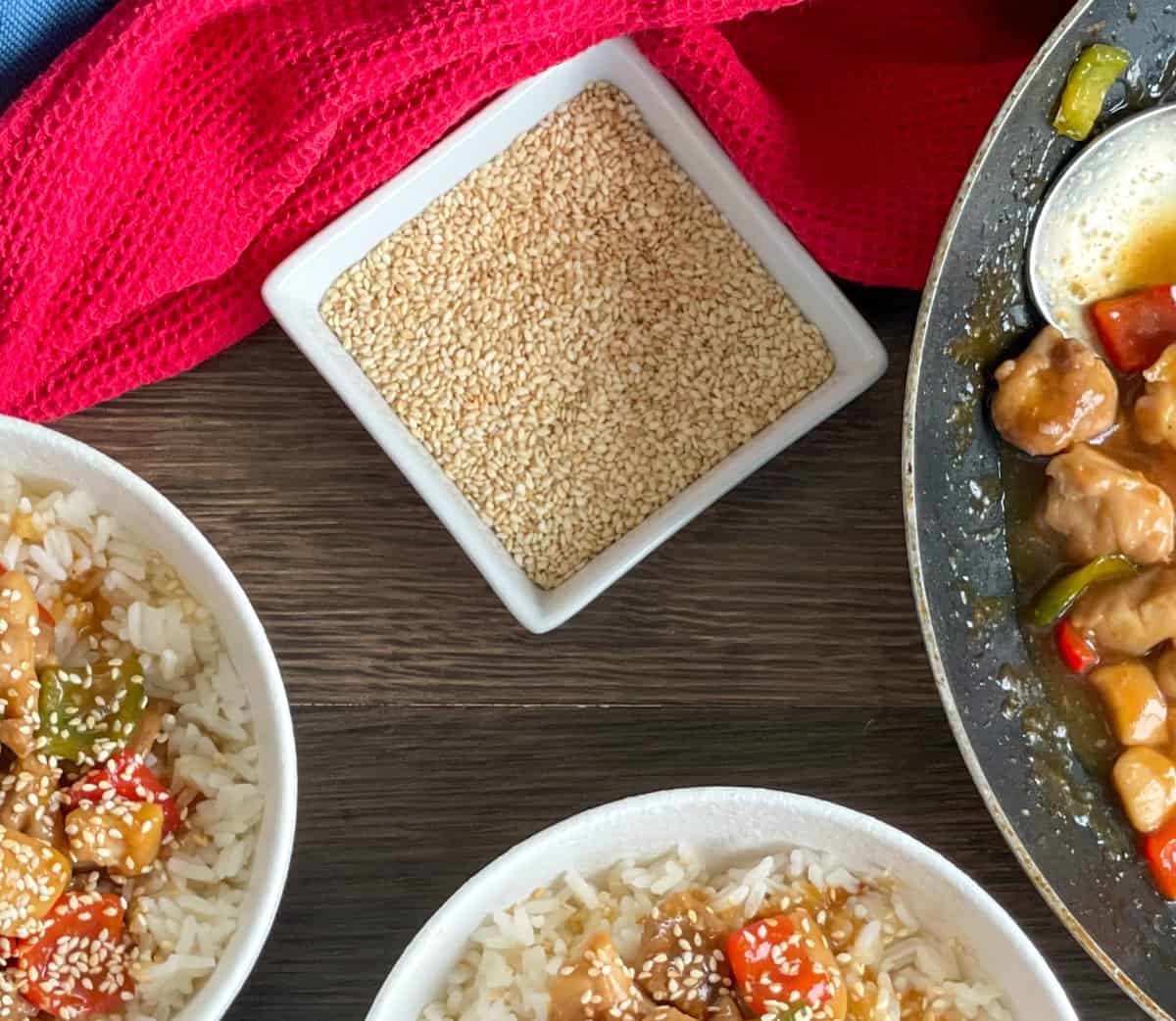 Toast the sesame seeds before you begin the cooking process also. The best way to do this is in a dry frying pan over a low heat. Watch the entire time, swishing them around the pan.
Ensure they brown evenly and remove from the heat once they are lightly golden brown and set aside to cool. They last for ages if stored correctly in a sealed container either in a dark pantry or the fridge.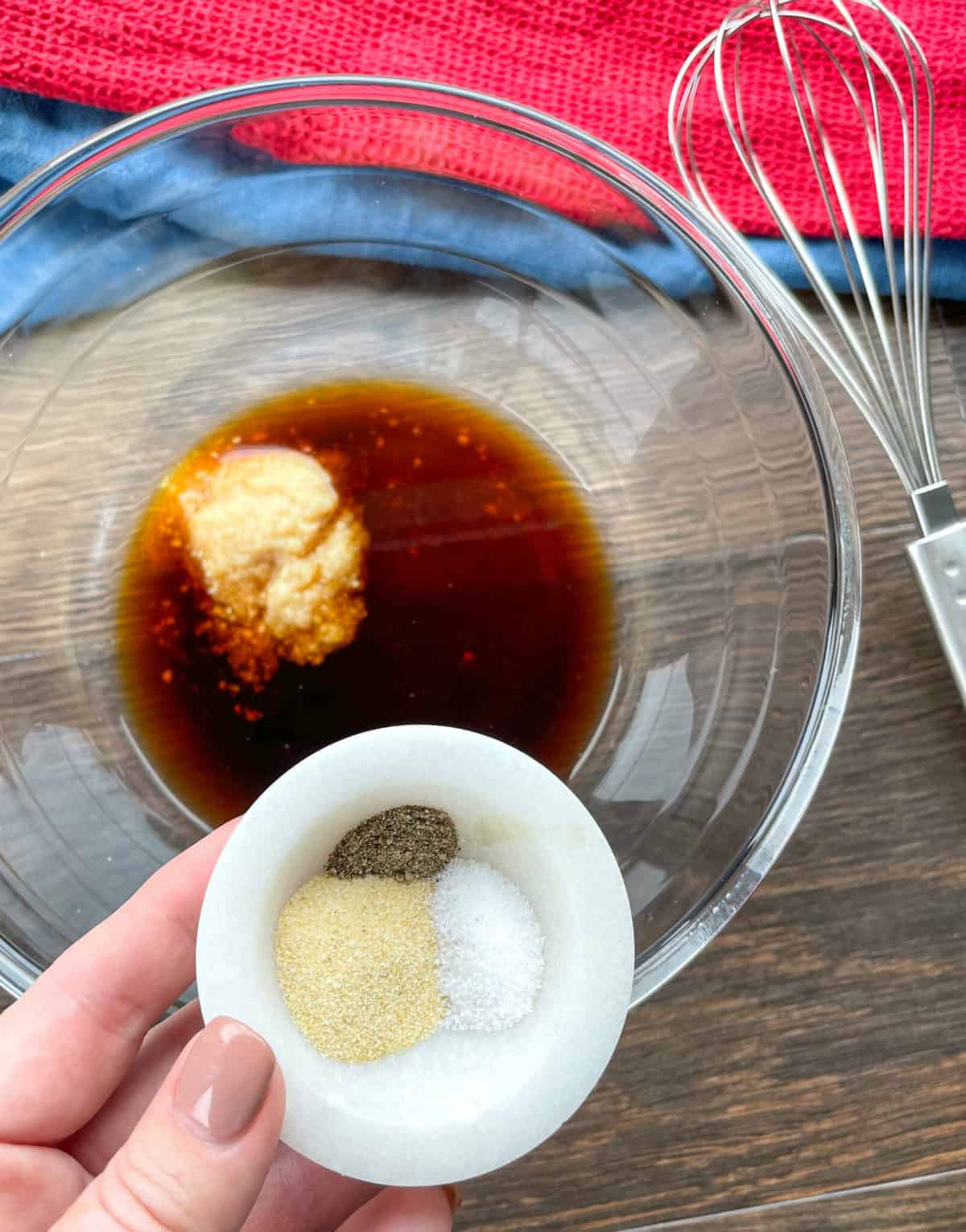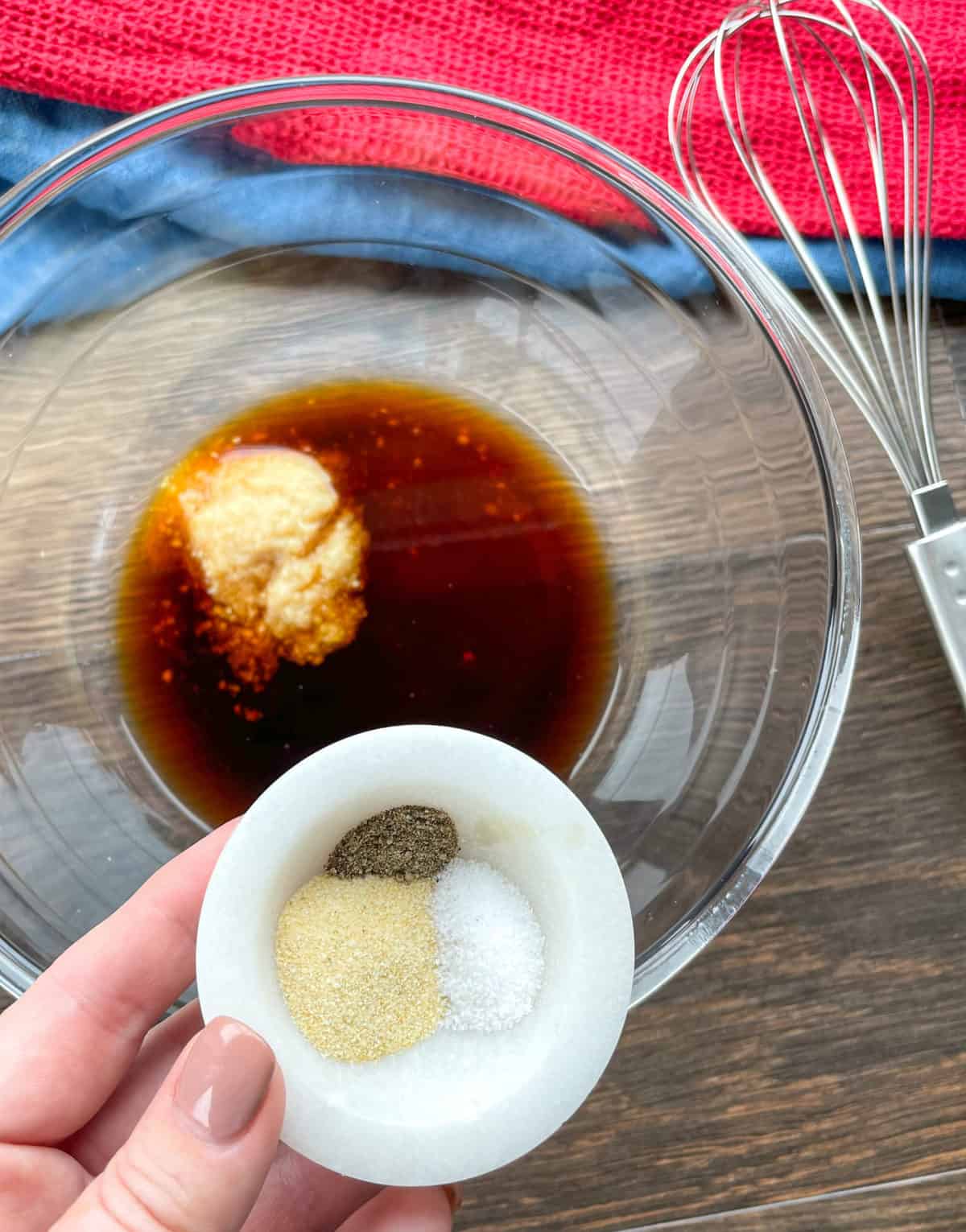 Once you have the meat and vege ready to go, whisk up the stir fry sauce ingredients. Then it is just a matter of cooking it all together!
To cook the chicken, add a little oil to the pan. I cook my chicken in batches so it can brown evenly without creating extra liquid. Then I add the capsicums to the pan and cook for a further minute or two


Then add the stir fry sauce to this and cook for a few minutes, stirring through to coat the meat.
While this comes to a simmer, prepare some cornflour in a little water or chicken stock, this will thicken the sauce.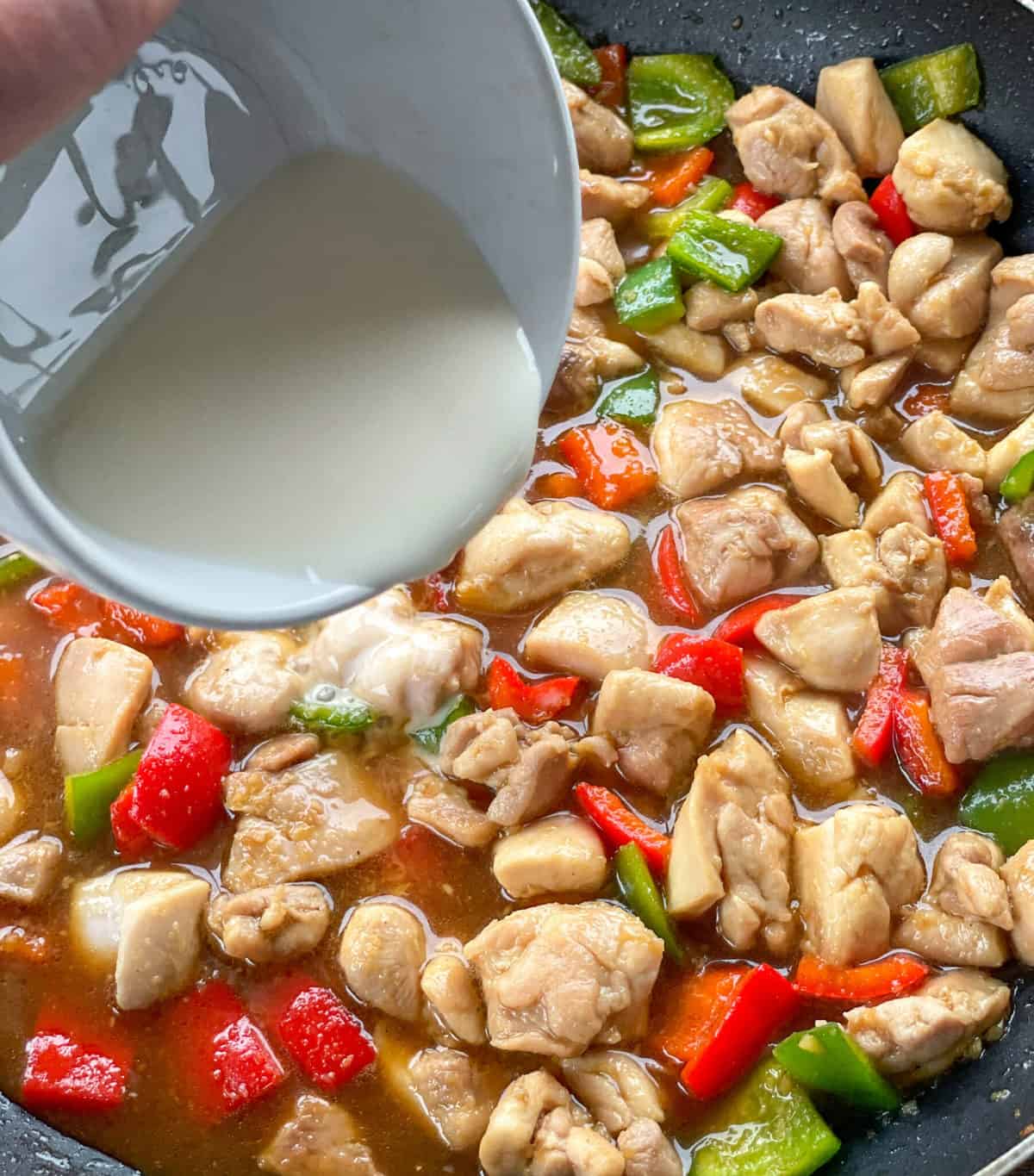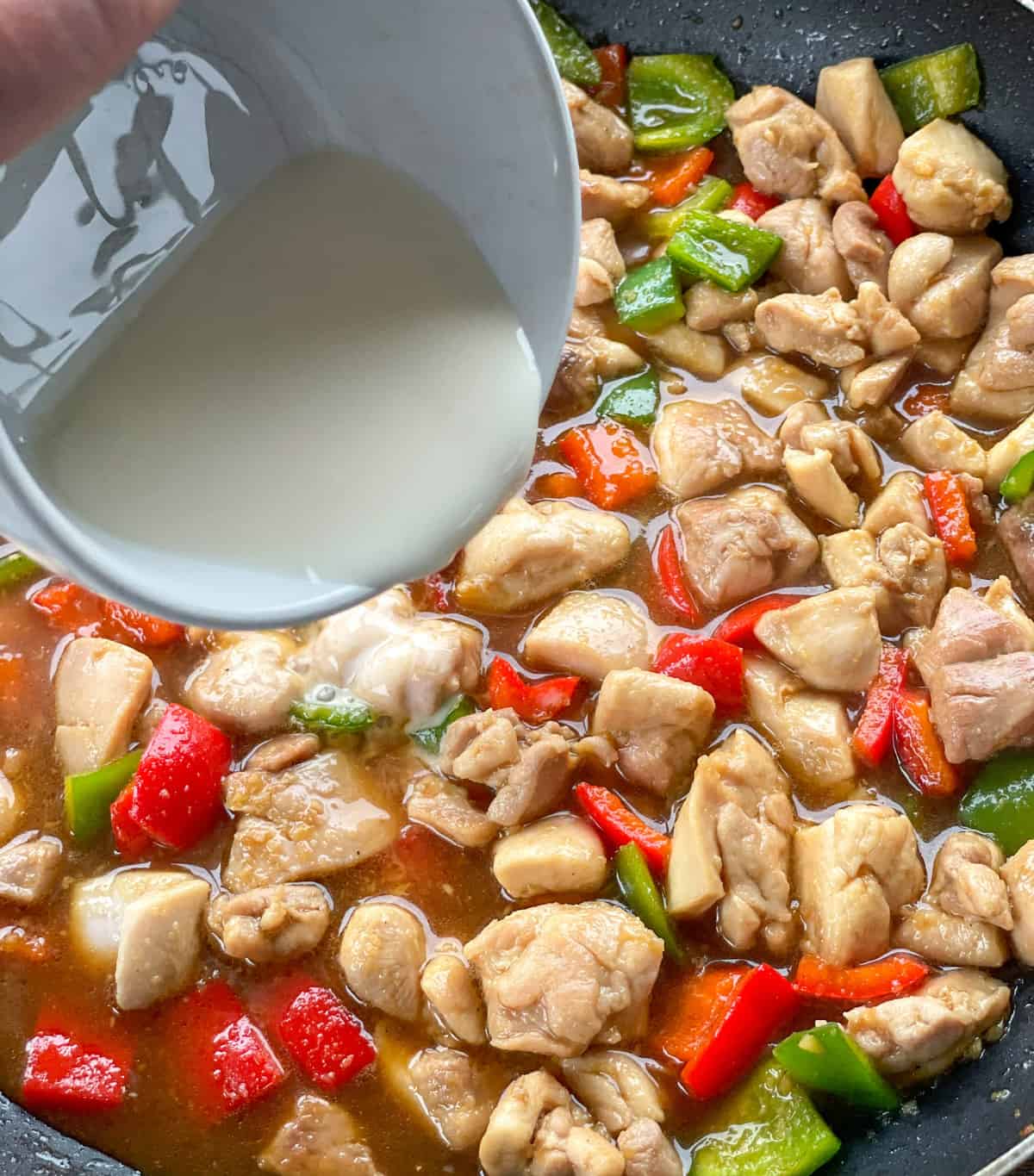 Once you add the cornflour slurry to the sauce it will thicken within a few minutes then it is ready to serve! All cooked in under 15 minutes.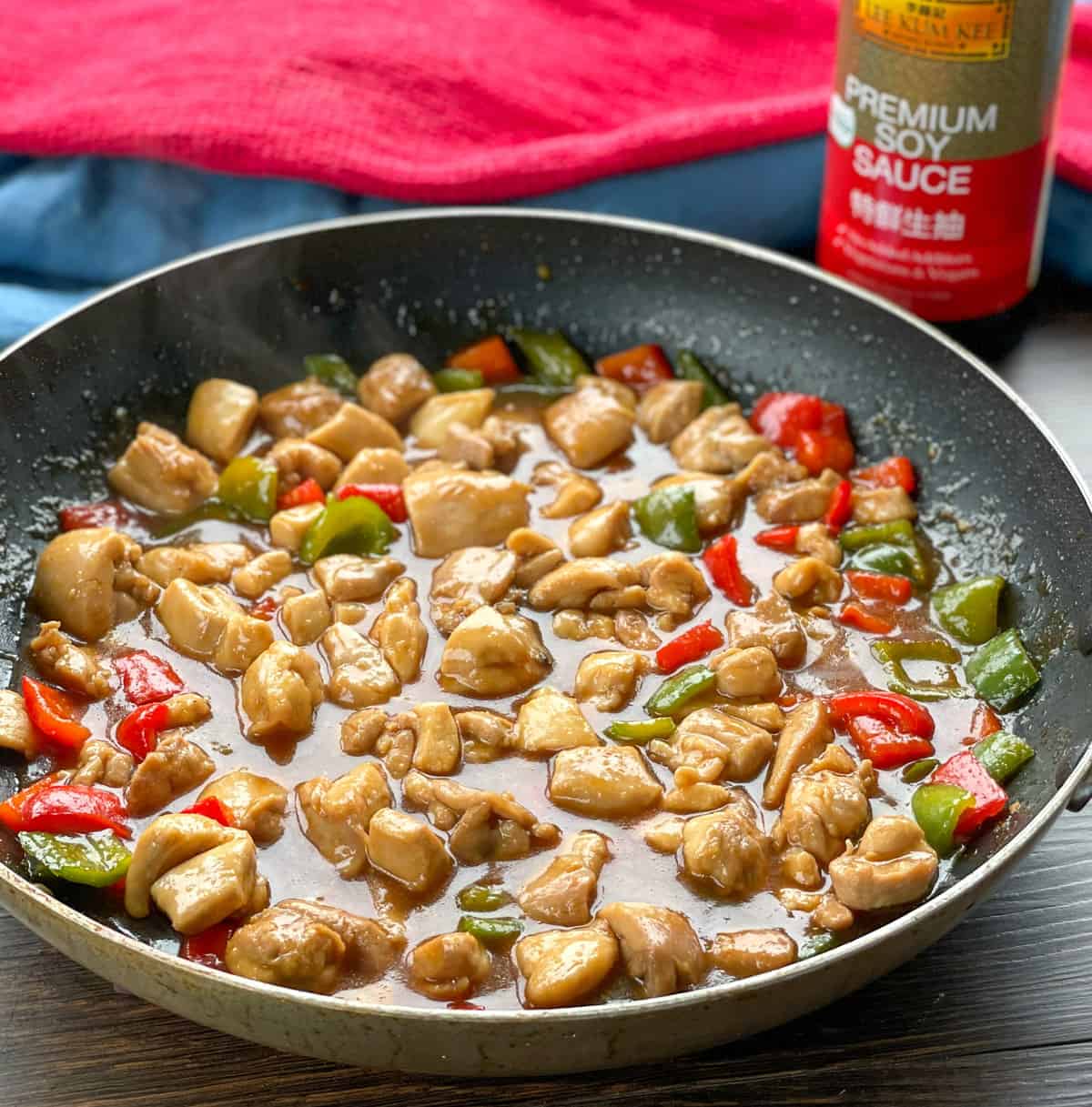 Today I have served my Honey Soy Chicken Stir Fry with rice, spooning generous servings of the chicken over bowls of rice with lots of the sauce, sprinkle with the sesame seeds and enjoy!
This will serve a family of 4. For our family of 2 adults, 2 teens and a tween we would double the recipe to accommodate 1kg of chicken.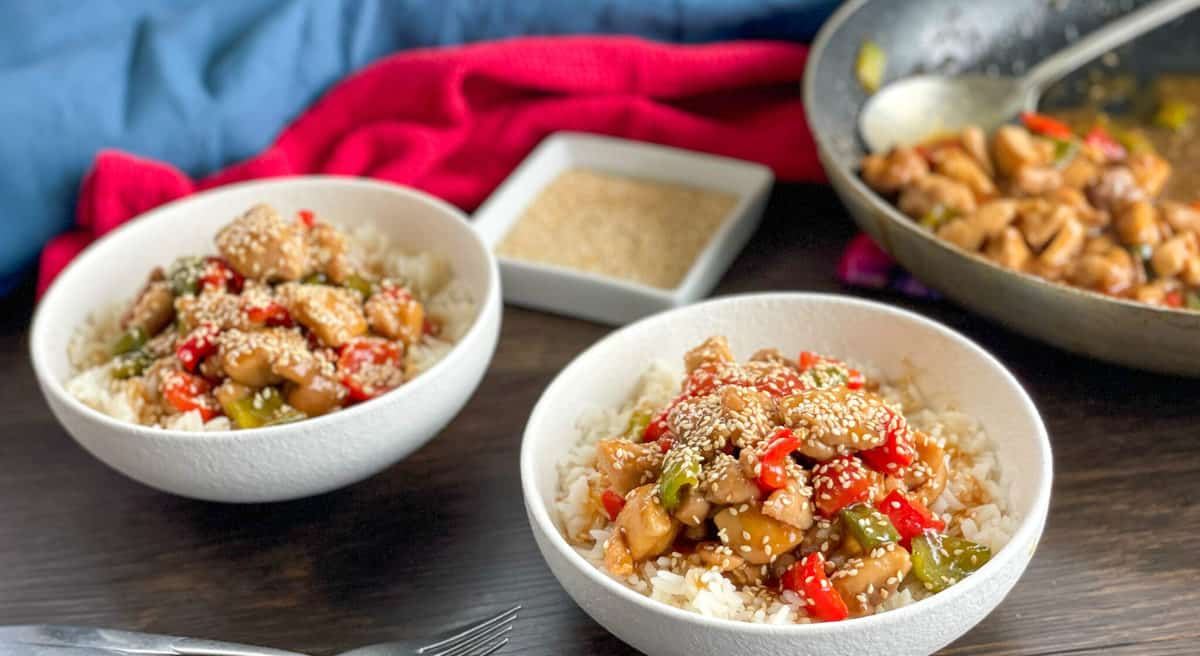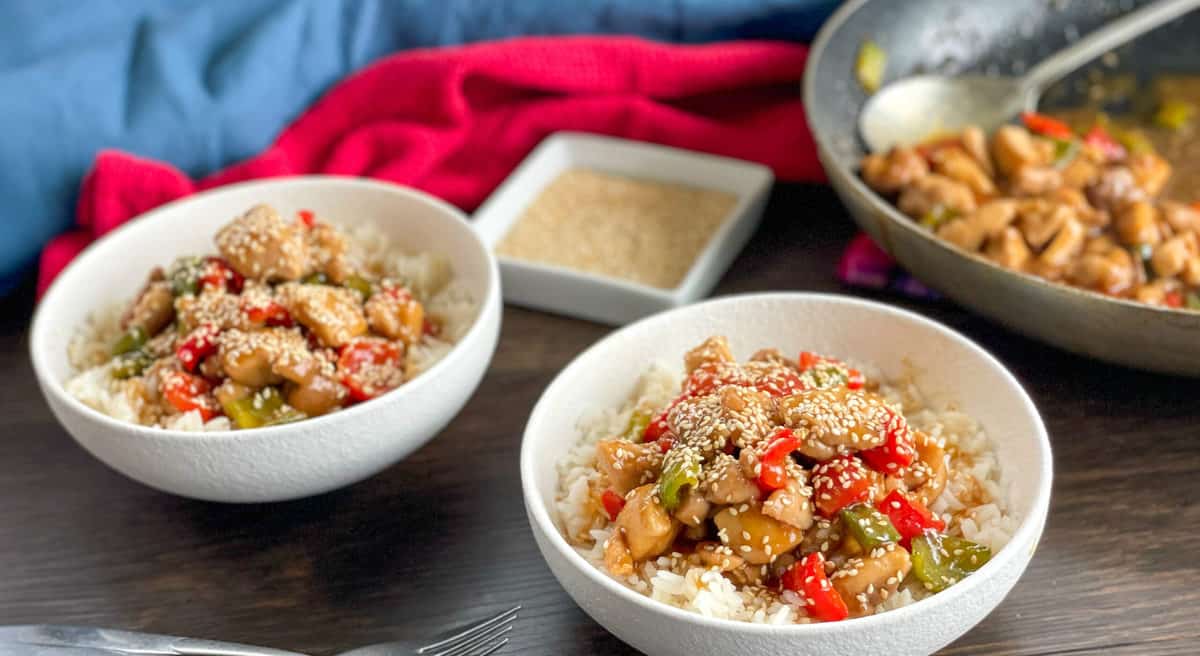 I hope you love this recipe as much as we do.
I cannot wait to hear what you think of this lovely quick dinner recipe, be sure to keep an eye out for the new Lee Kum Kee Soy Sauce in your local supermarket, they also have a gluten free option instore too!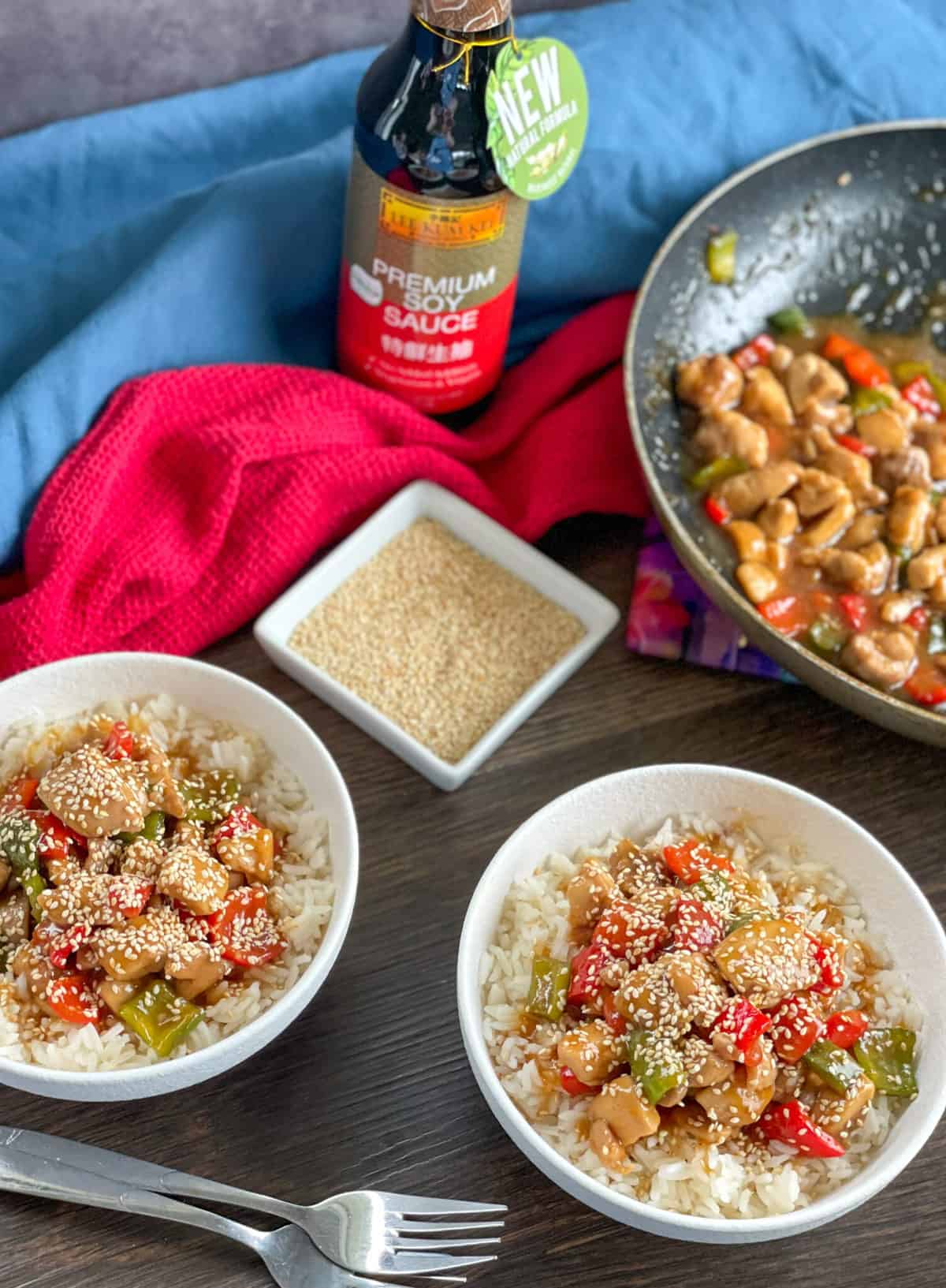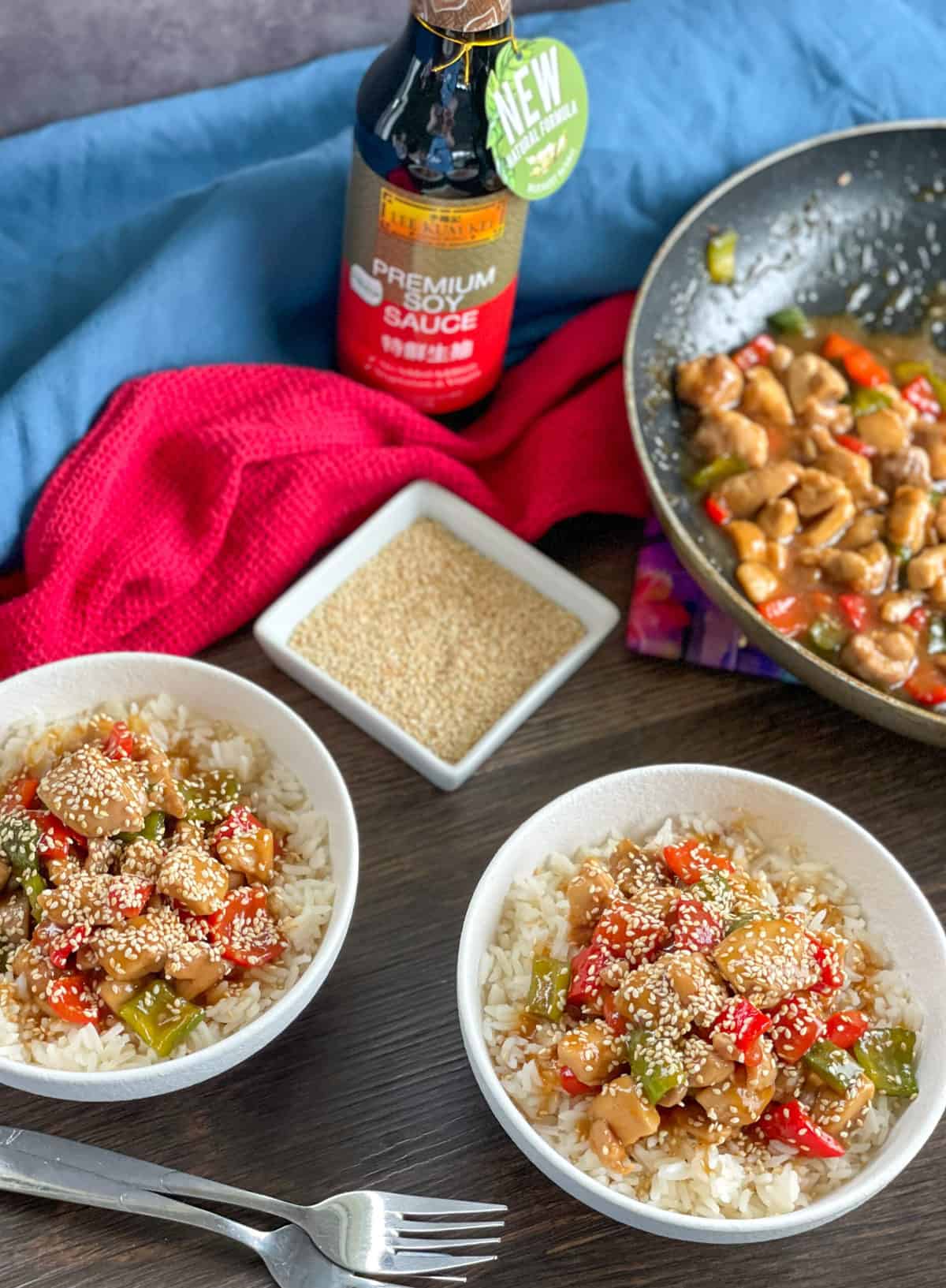 If you love this style of cooking be sure to check out more of my Lee Kum Kee recipes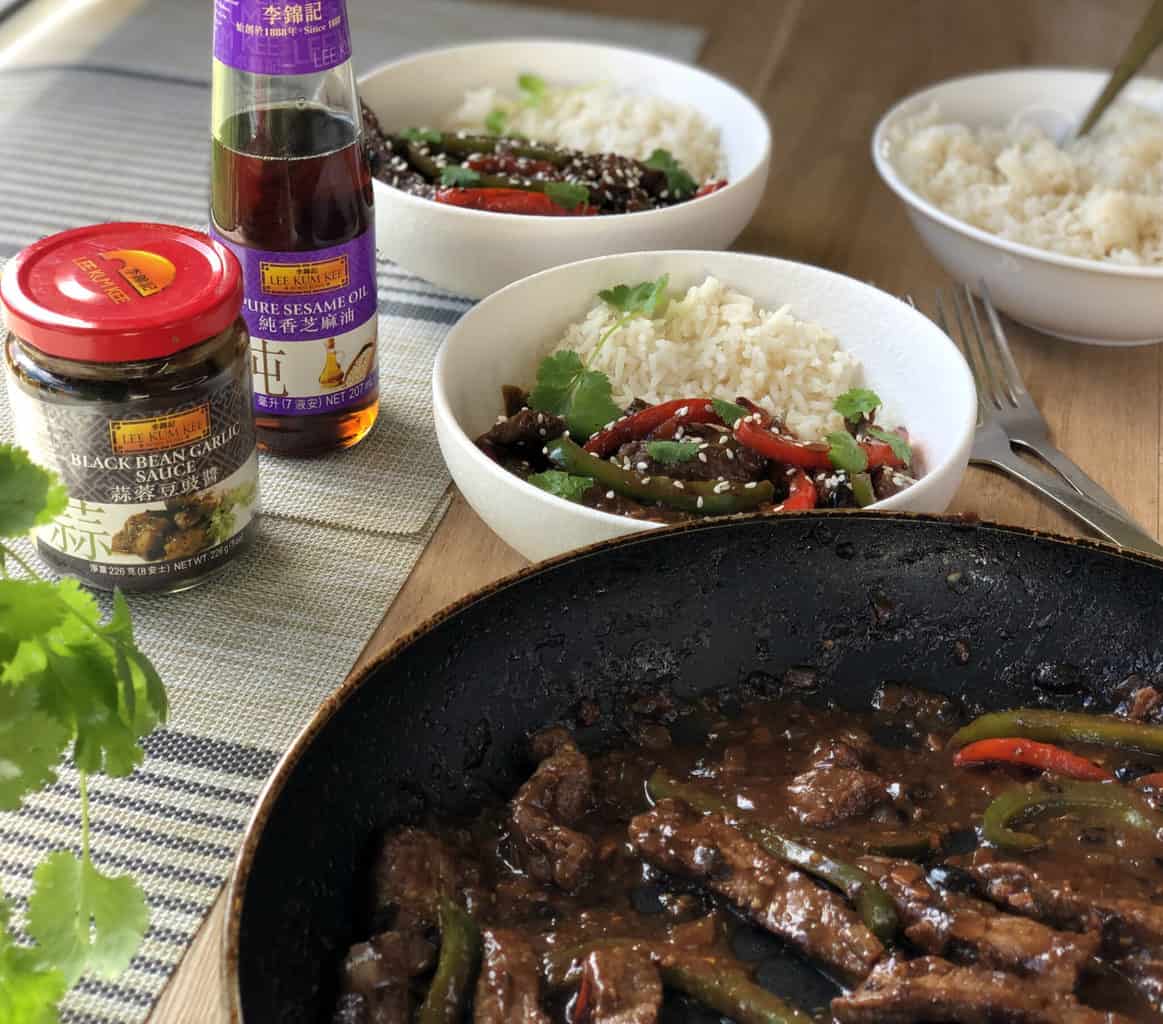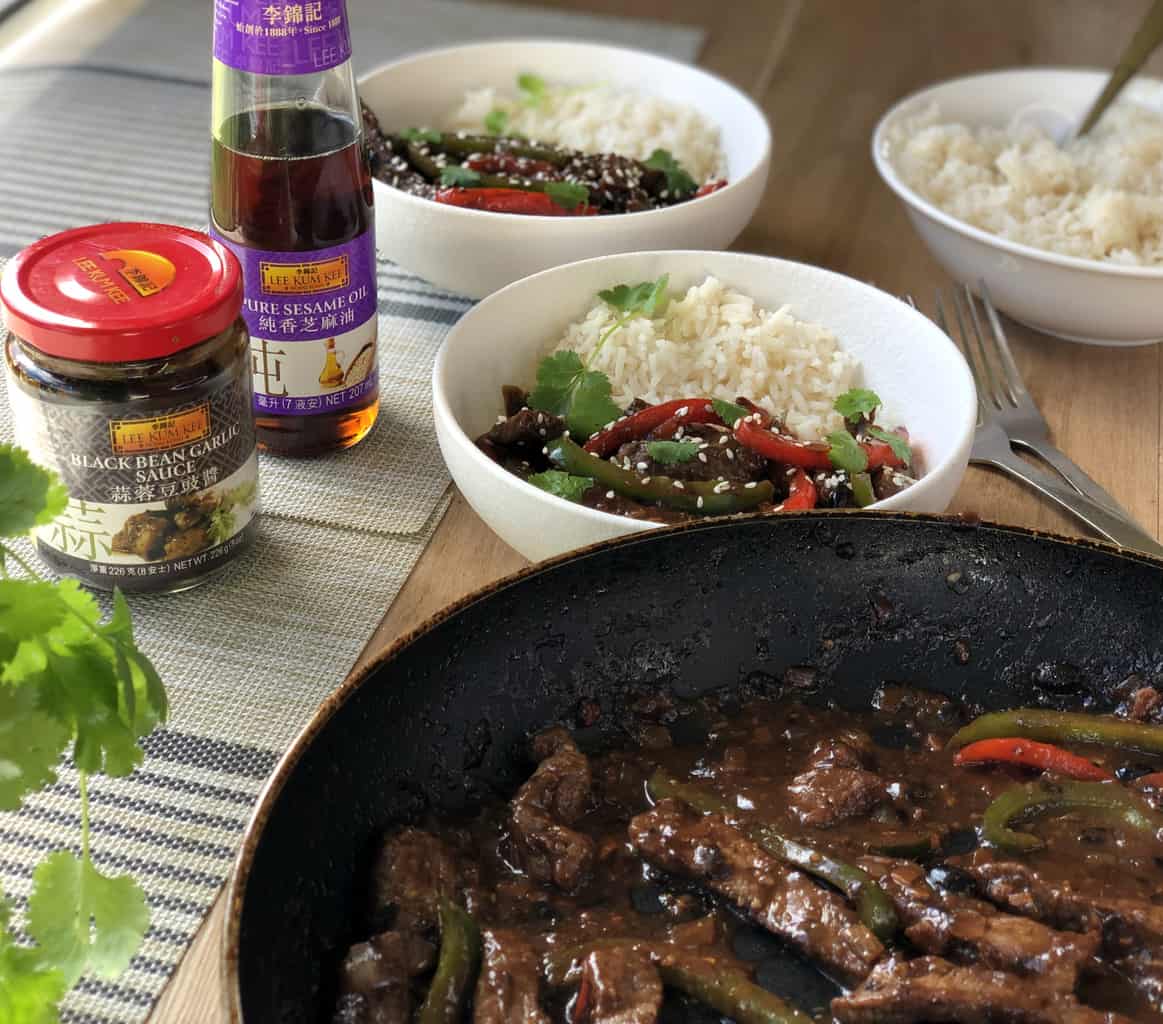 Thank you so much for stopping by to check out my latest recipes on my blog. If you are not already be sure to follow me on Facebook or Instagram for more deliciousness, and you can register your email in the subscription box below to receive all my recipes as I publish them.
Happy Cooking!
Anna
Pin It Pinterest!