I have taken two of my most popular recipes and sandwiched them together to form these divine Brookies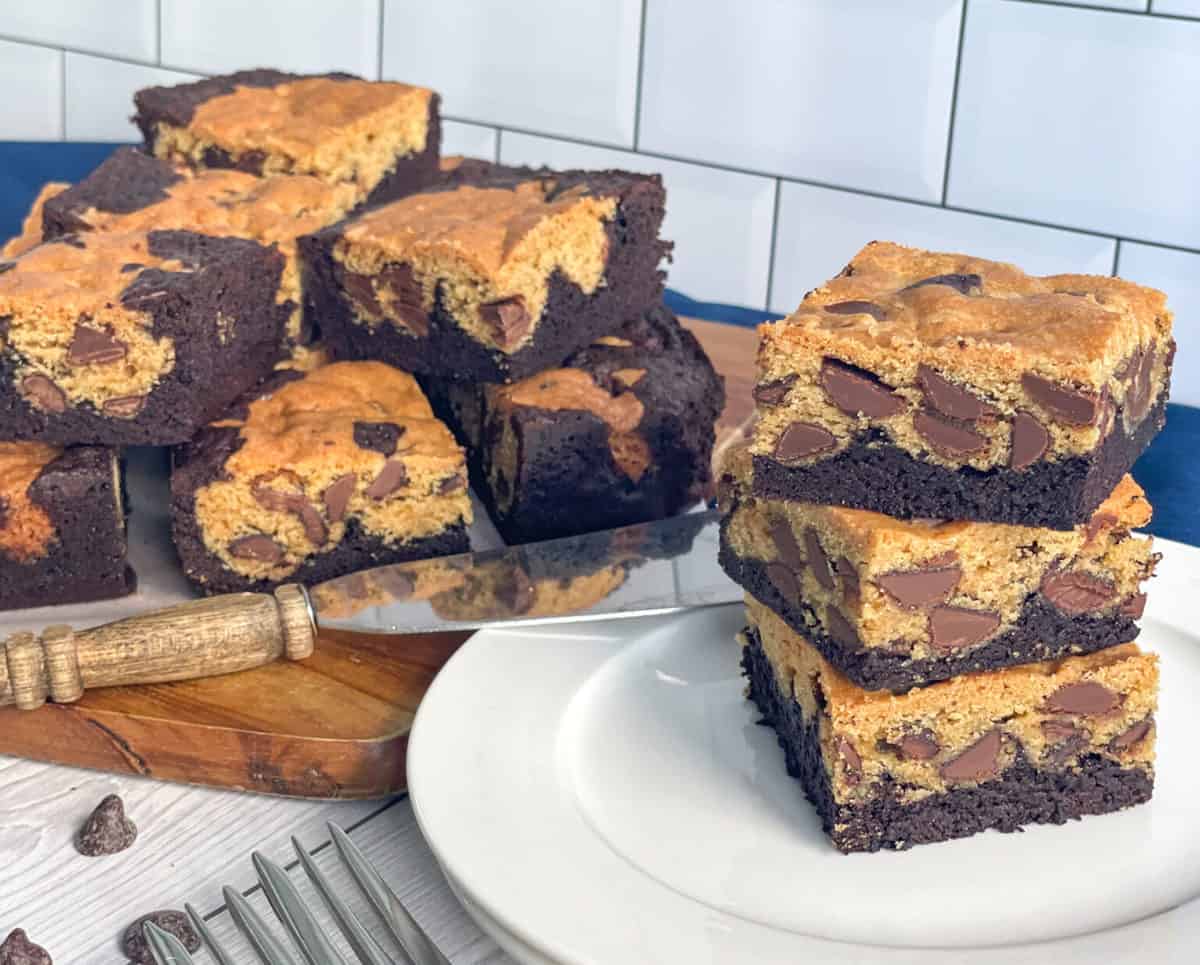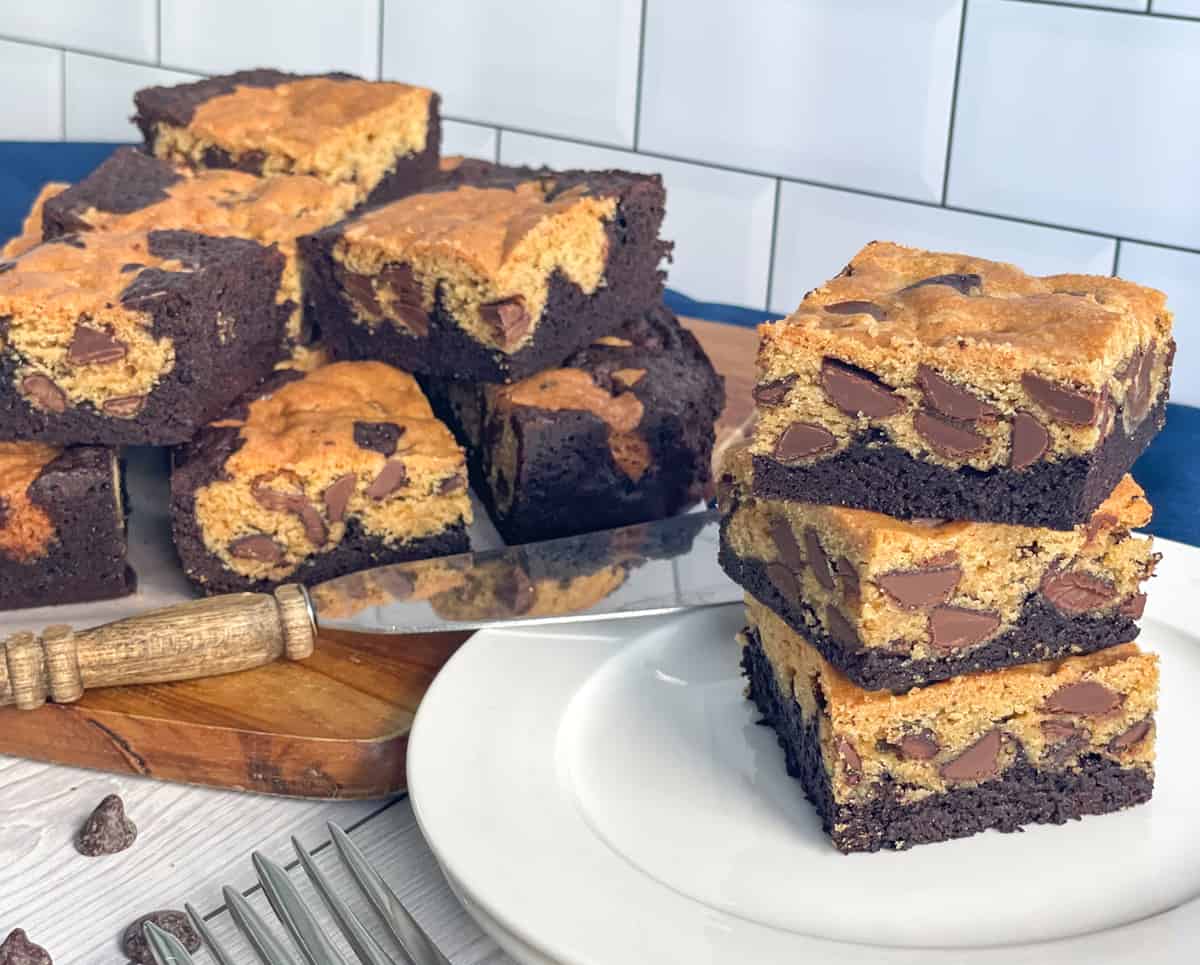 Ingredients in this recipe have been kindly provided by Countdown Supermarkets as Brand Ambassador, all opinions are my own
These Brookies are a combination of my One Pot Brownie and my Chewy Chocolate Chip Cookie recipes, two of the most popular recipes on my website!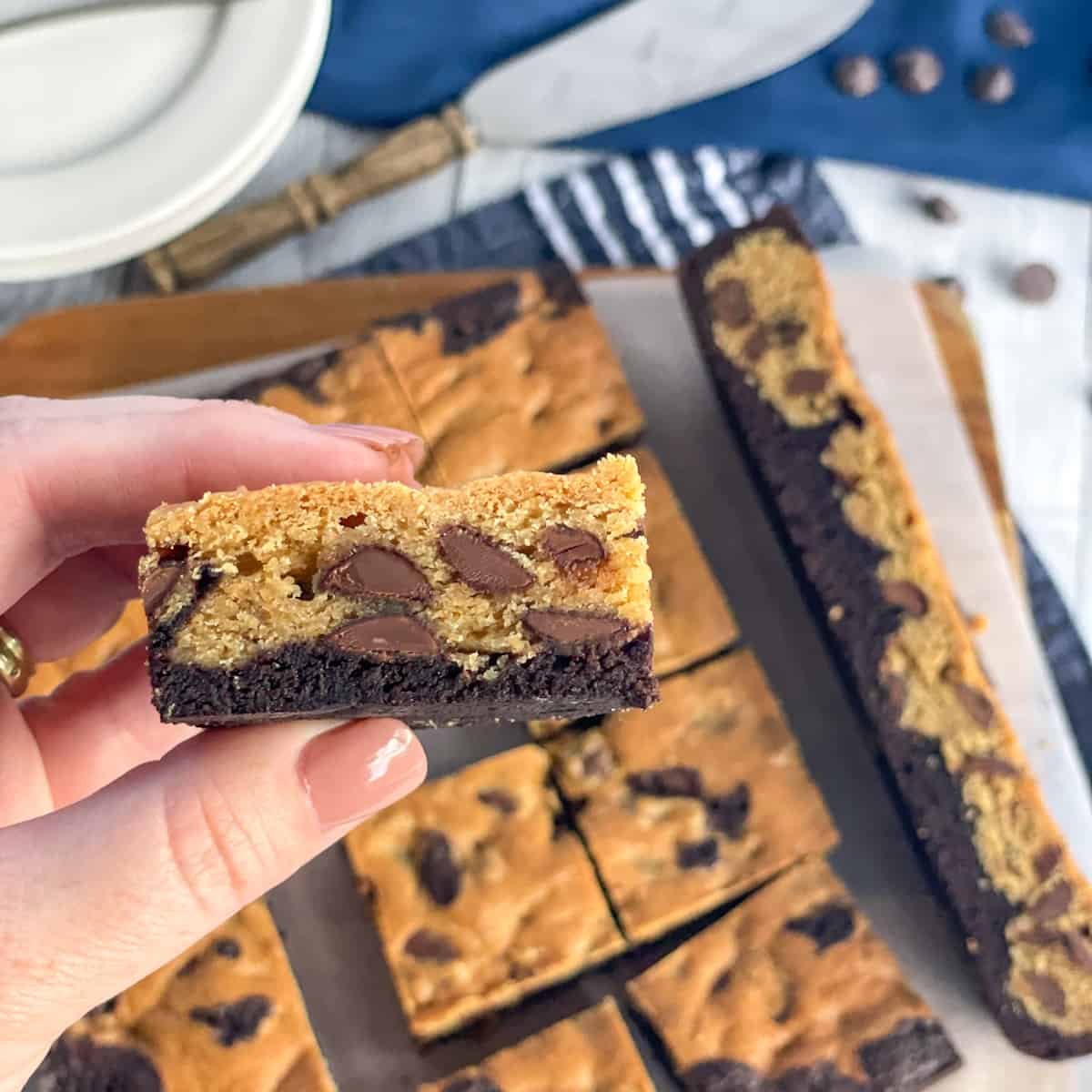 This is 100% not an original idea, I was in a café a few months ago and saw these in the cabinet and thought I could totally come up with my version of that! So I got creating, and these delicious morsels are the end result.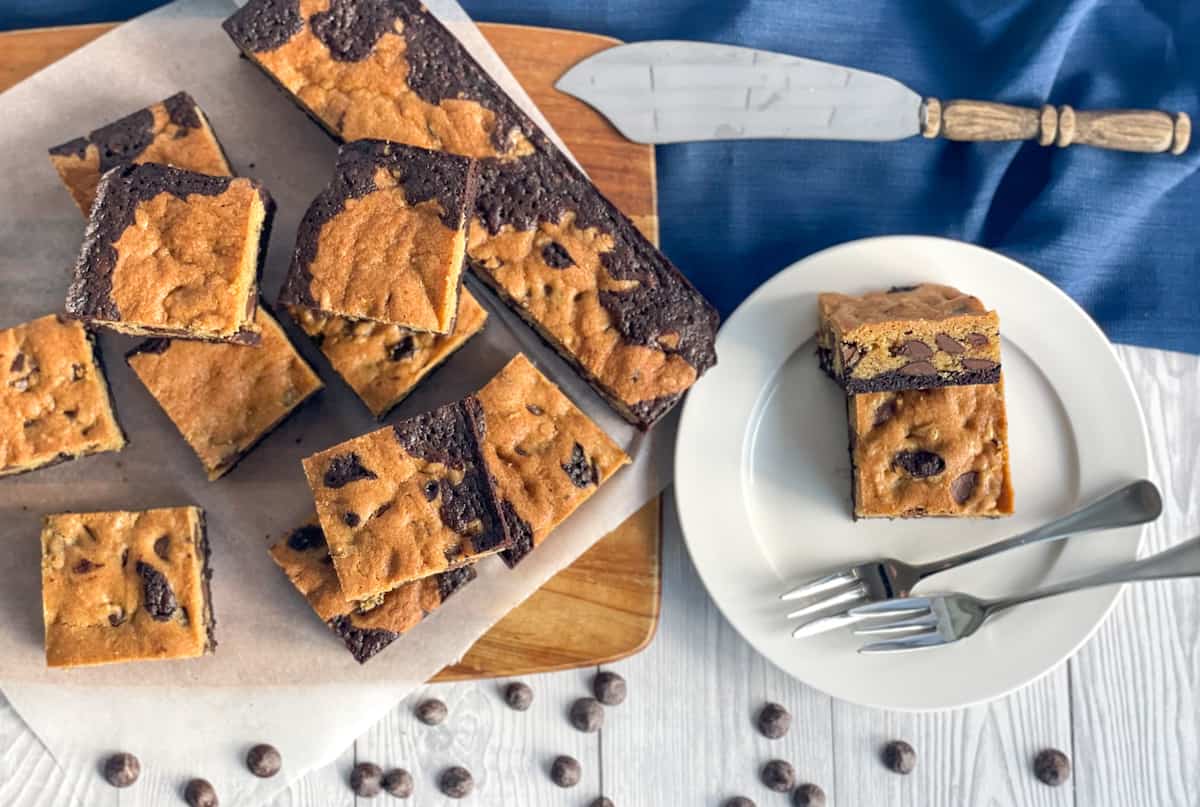 If you are looking for a healthy recipe you might wish to skip this one! It has all the deliciousness of a brownie and a cookie combined. Rich, decadent and sweet.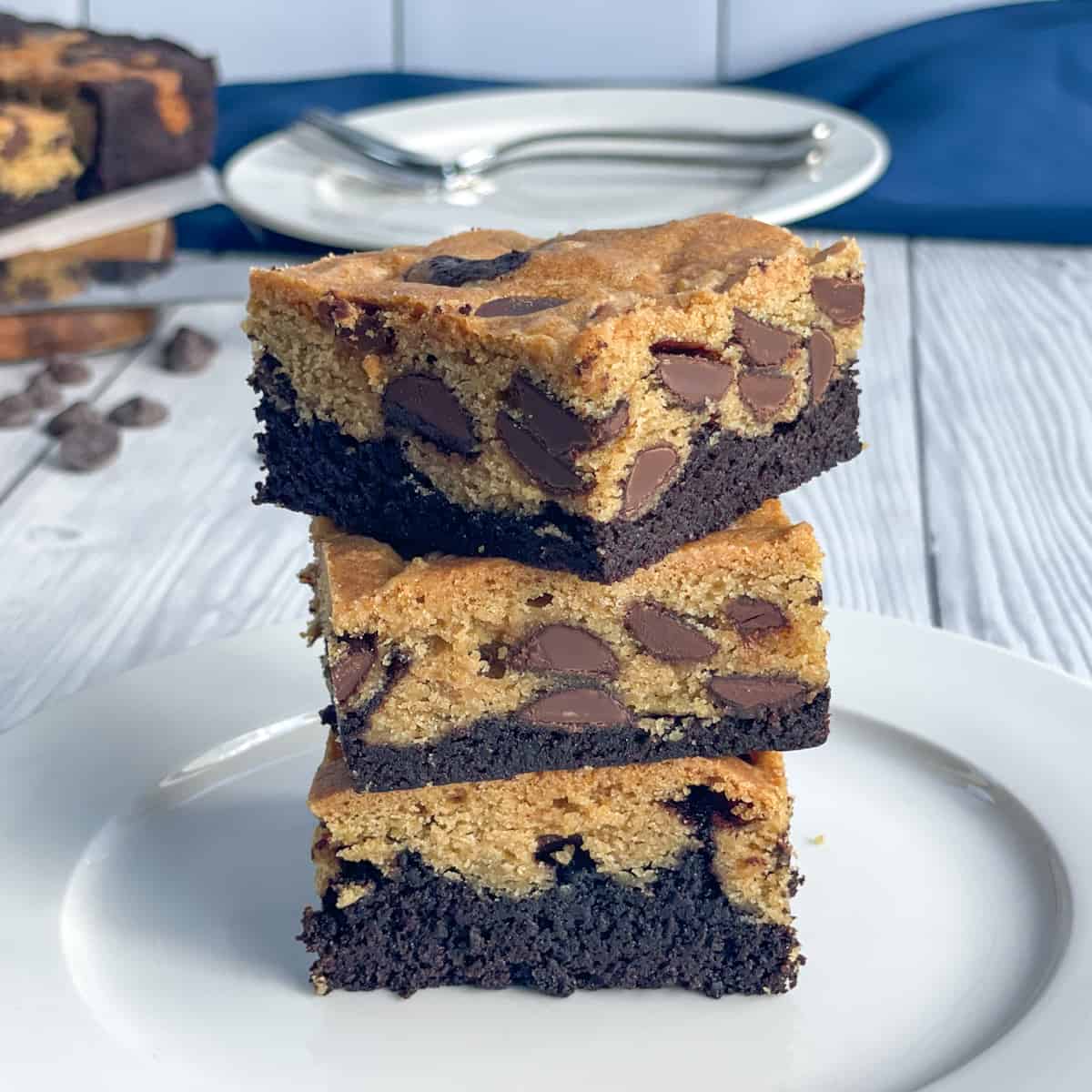 I played around with the quantities of both recipes to reduce them and get the right balance of brownie to cookie. These are just a fun decadent treat that will impress your sweet loving friends.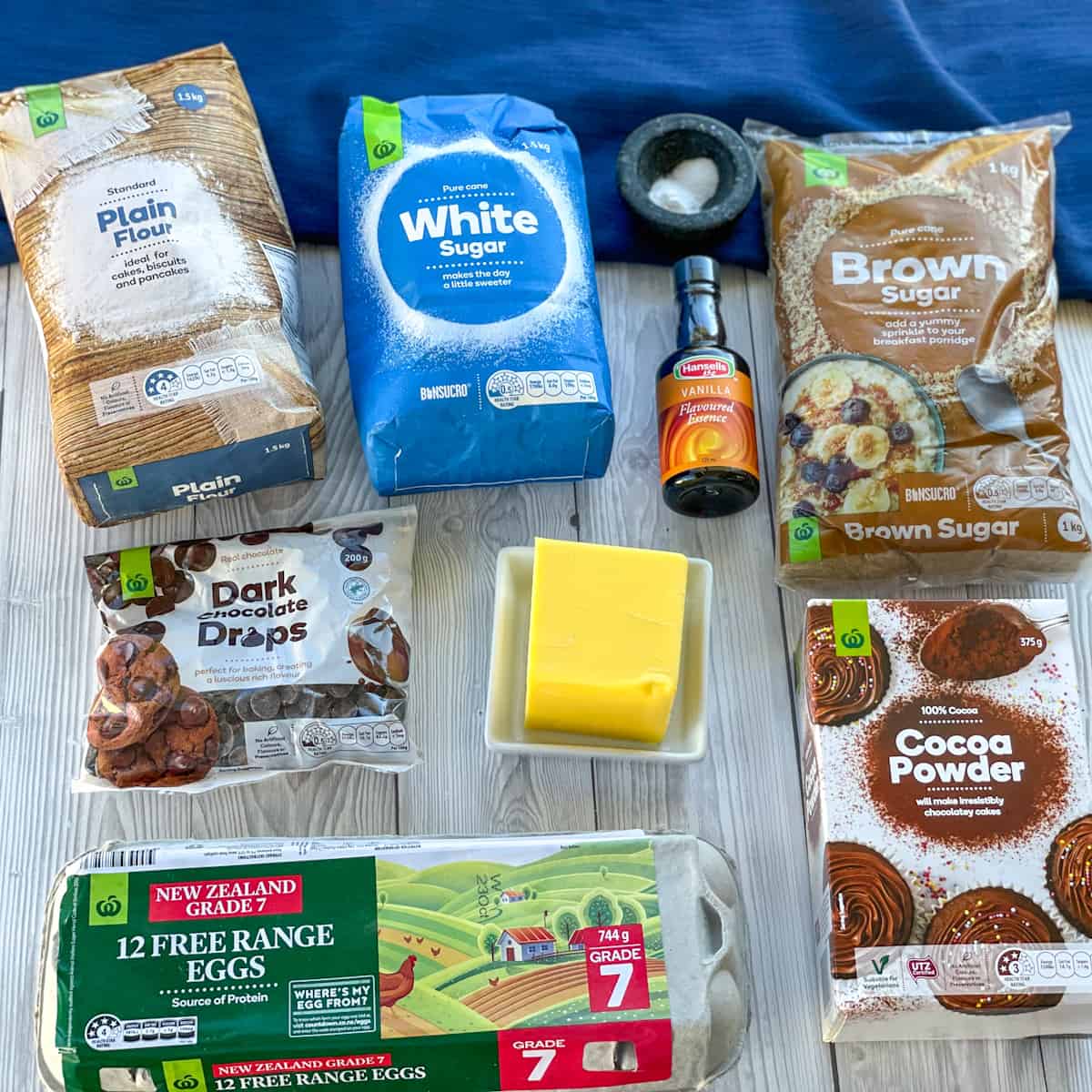 The ingredients are simple pantry basics, as follows
Butter

Plain White Flour

White Sugar

Brown Sugar

Baking Soda

Eggs

Cocoa

Salt

Vanilla

Chocolate Drops or Chips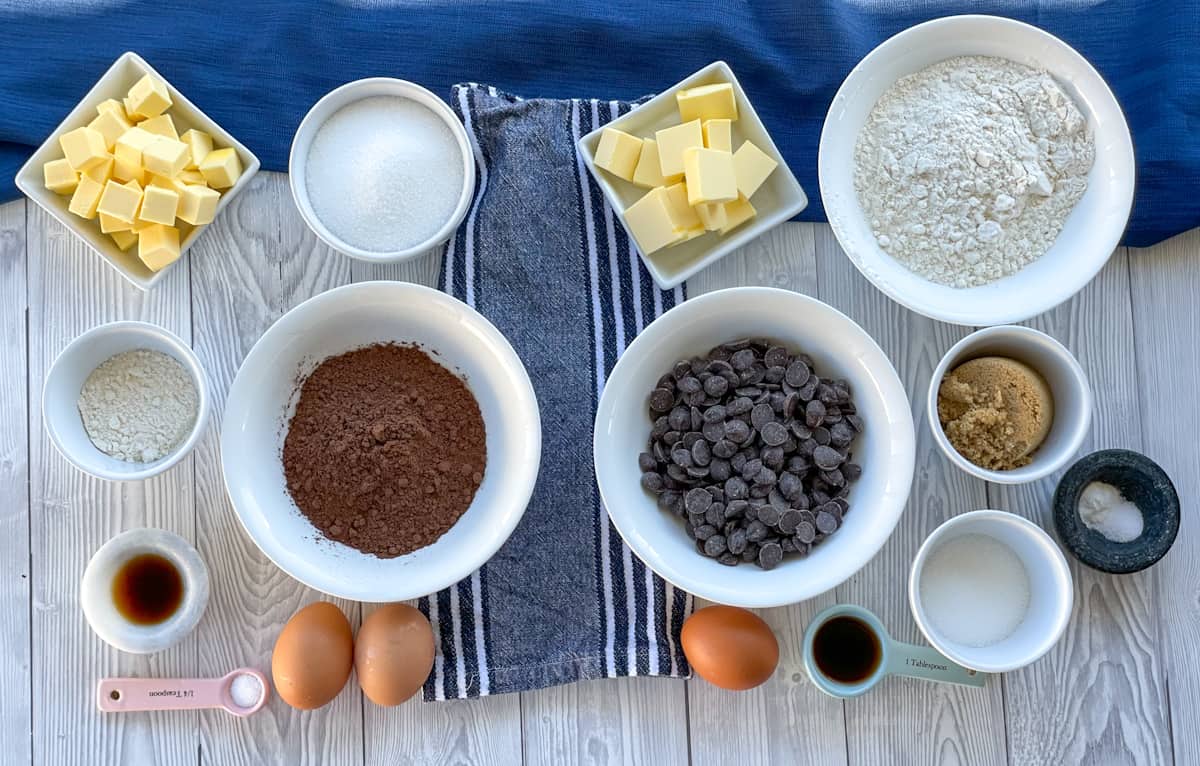 Ideally you will want to use a stand mixer for this one as it makes the first step of mixing the butter and sugars easier or an electric hand held beater. I first make the brownie then wash the mixer bowl and then make the cookie layer.


I have reduced my brownie recipe by a third, it is so easy to make. Simply a matter of combining the butter, sugar, vanilla and salt and mixing well until pale and creamy. Then adding the eggs one at a time and combining well.
The trick to a good brownie is not overmixing once you add the flour and cocoa as this makes a fluffy cakey brownie, where we want a rich dense one. So when we finally add the cocoa and flour its just a light combination.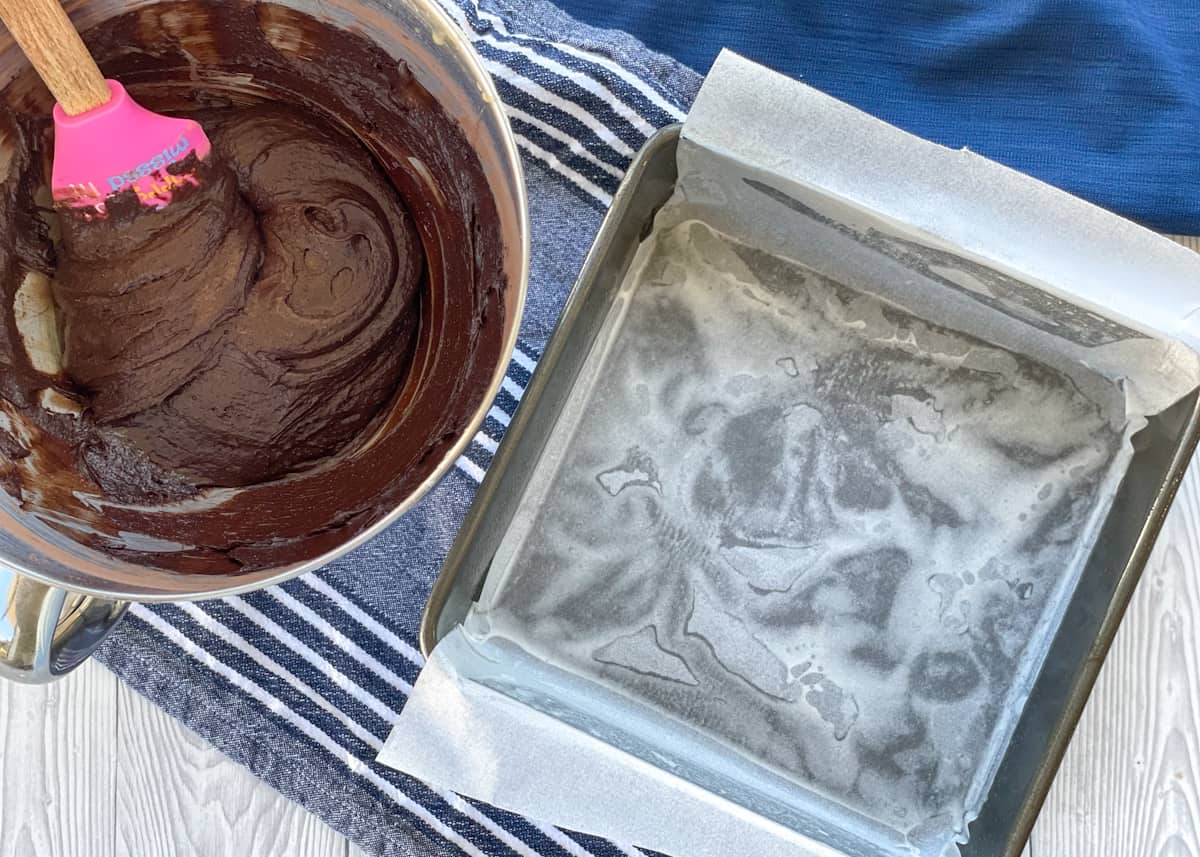 Preparing the baking pan is important, you want the sides of the baking paper to overlap so that you can lift out the whole slice once cold, so ensure this step is taken.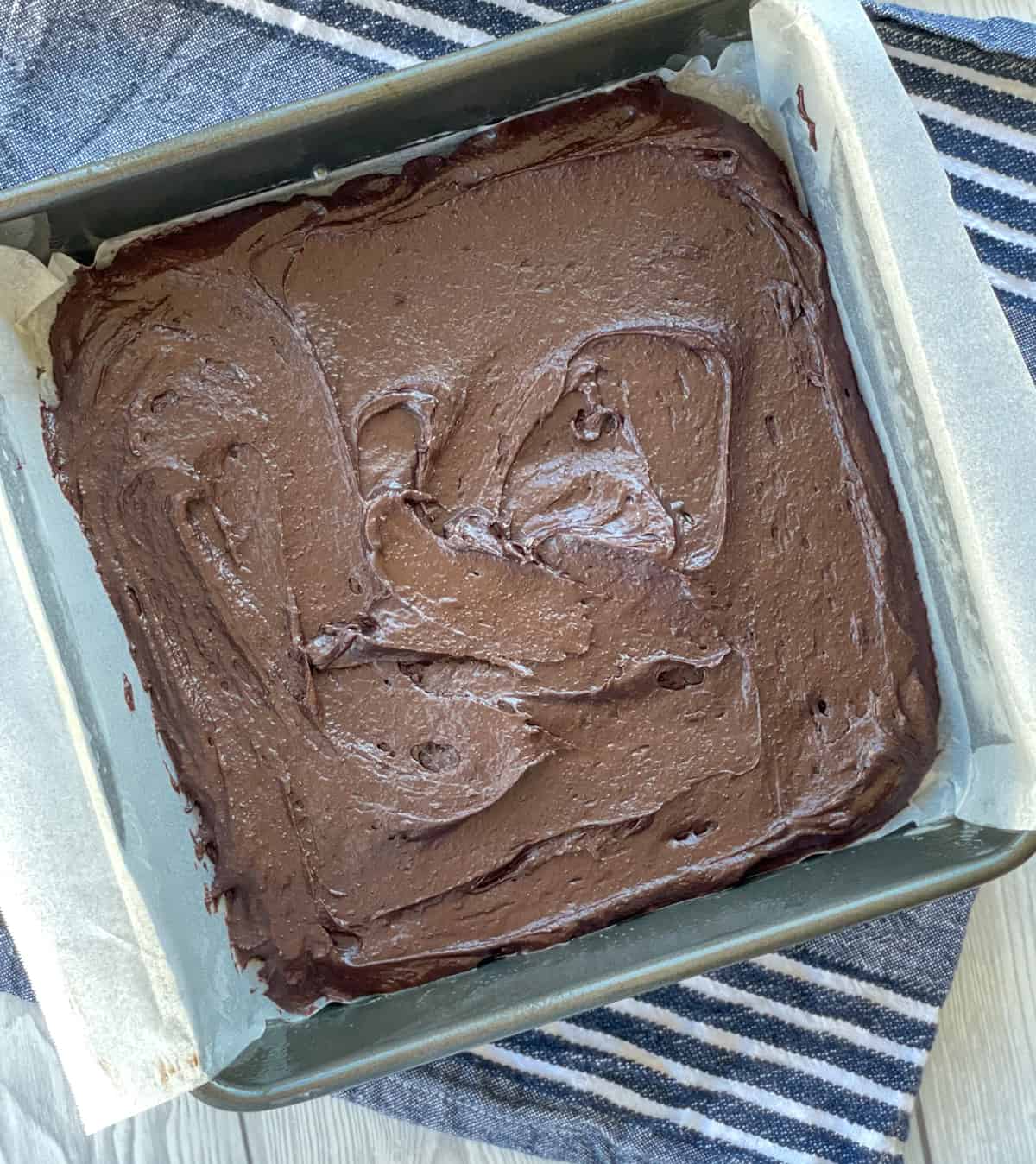 Carefully spoon the brownie mixture into the prepared pan and spread evenly then set aside while you prepare the cookie layer.
Then I clean out the mixer bowl, dry and start on the cookie dough using the same bowl.


Again a lovely simple recipe, combining the butter and sugars, then adding the eggs until the mixer is lovely and light and creamy. Then I pour in the dry ingredients and lightly fold through before mixing through the chocolate.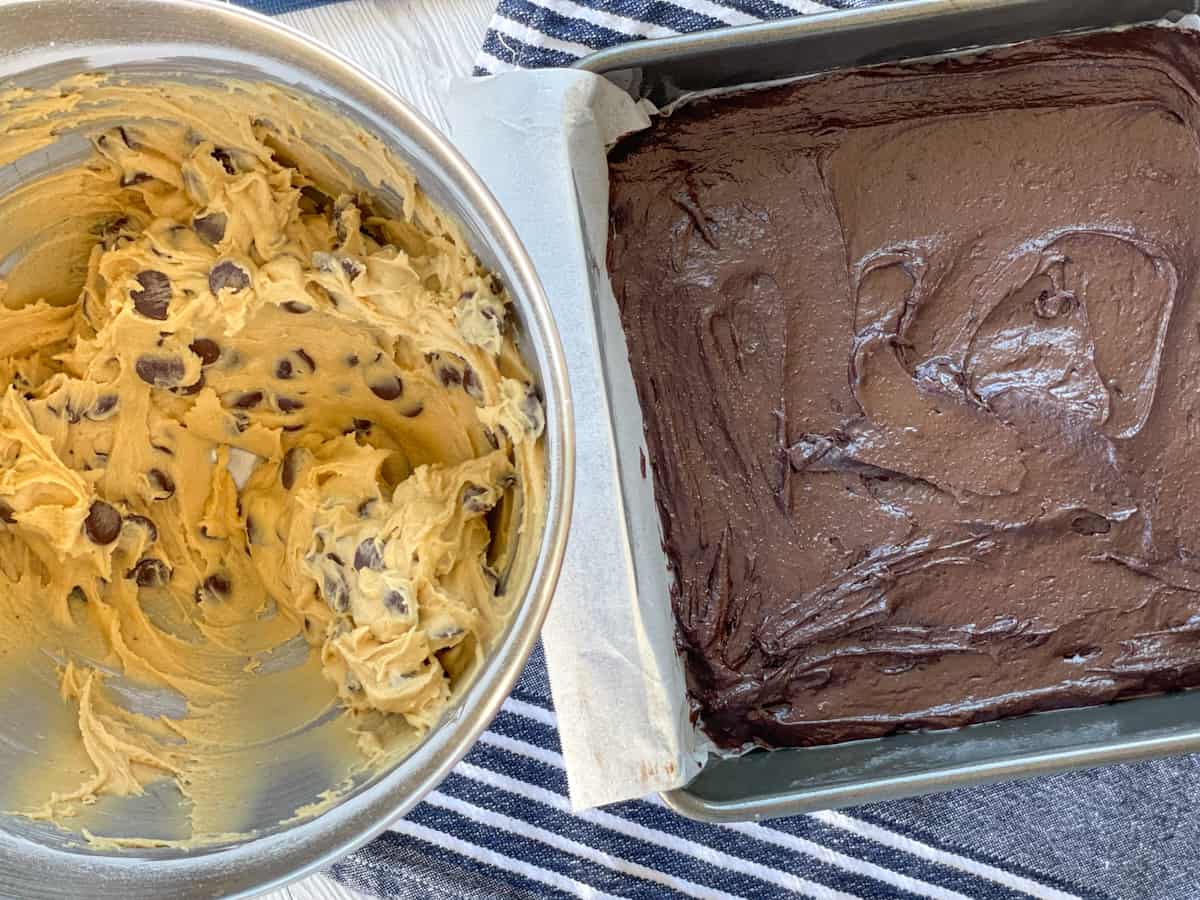 You do need to take care adding the cookie layer to the brownie. Normally with this cookie dough you would chill it before baking but no need here for a slice.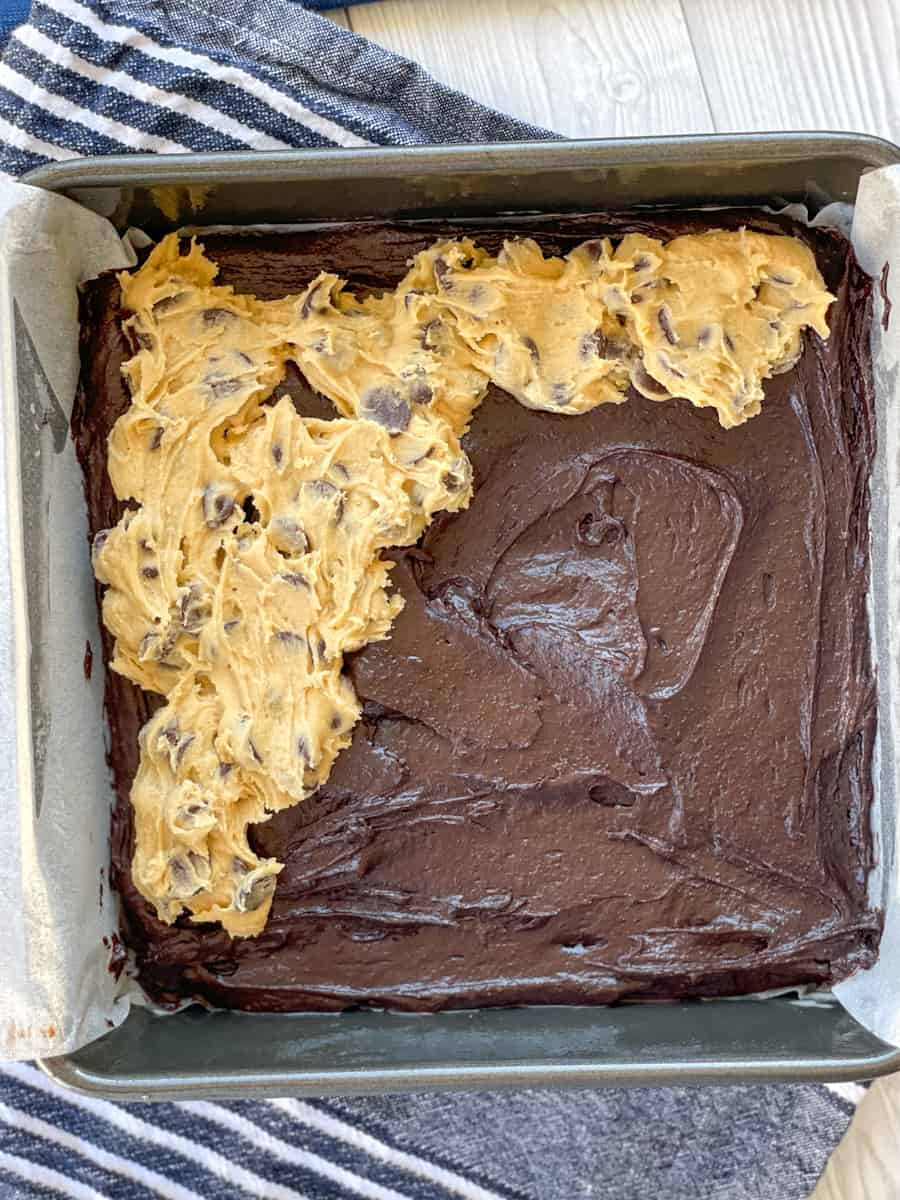 I take spoonful's and place gently on top of the brownie and gently spread it out as I place it on the brownie. You want the cookie layer to completely cover the brownie if possible.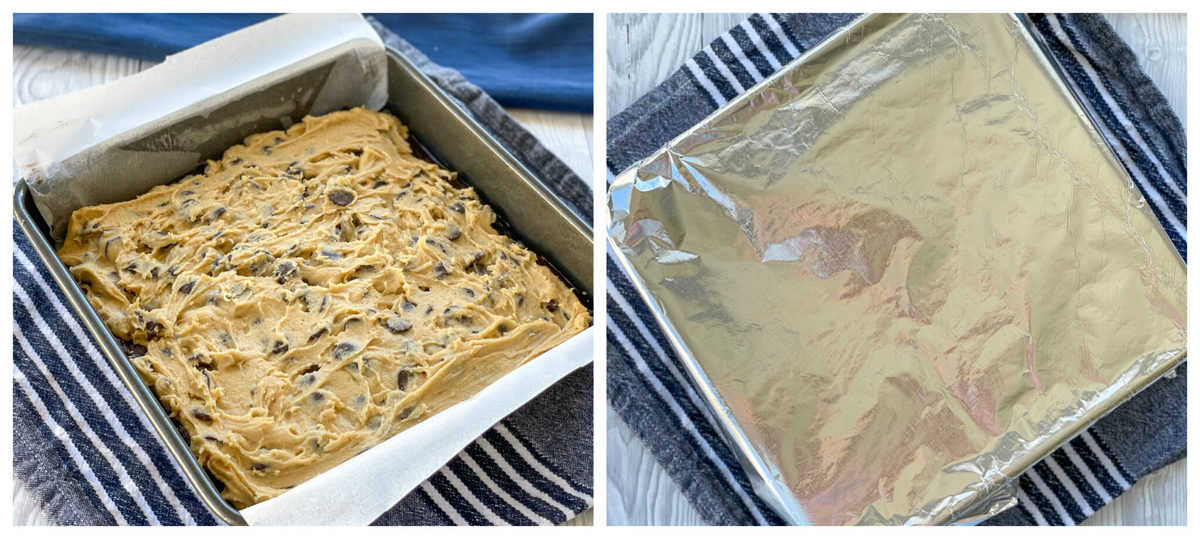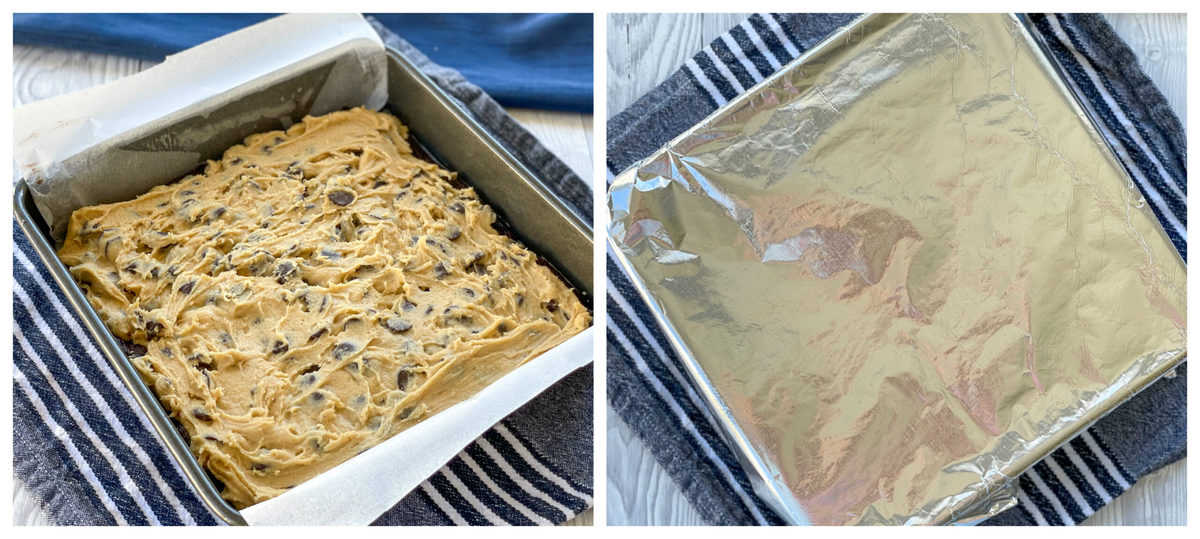 Then I will bake the slice for 20 minutes covered then at least a further 20 uncovered until the cookie layer is golden brown and the brownie layer is no longer a wet batter.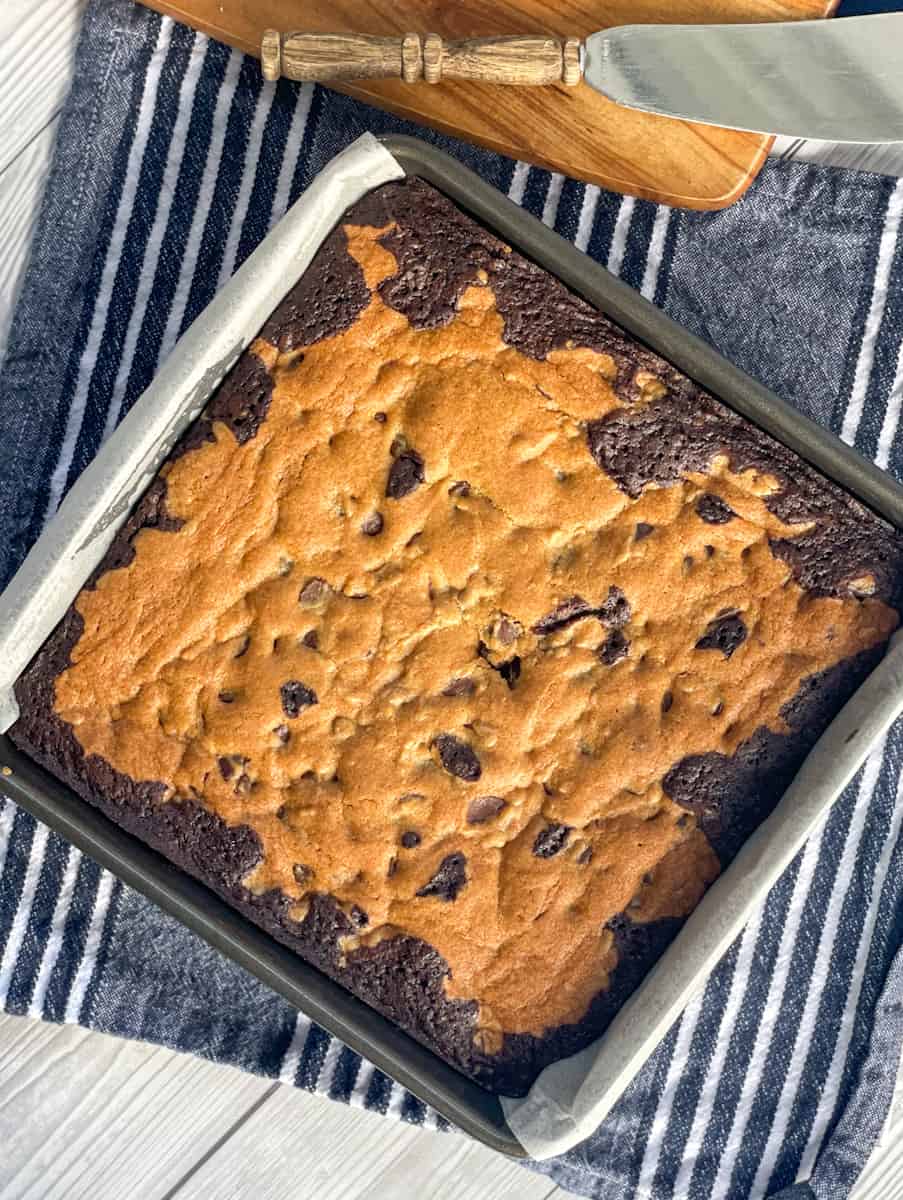 It is important for this recipe that the Brookie slice completely cools before removing it from the pan and slicing it. You can serve it warm or cold, and of course it will freeze beautifully for another day if needed.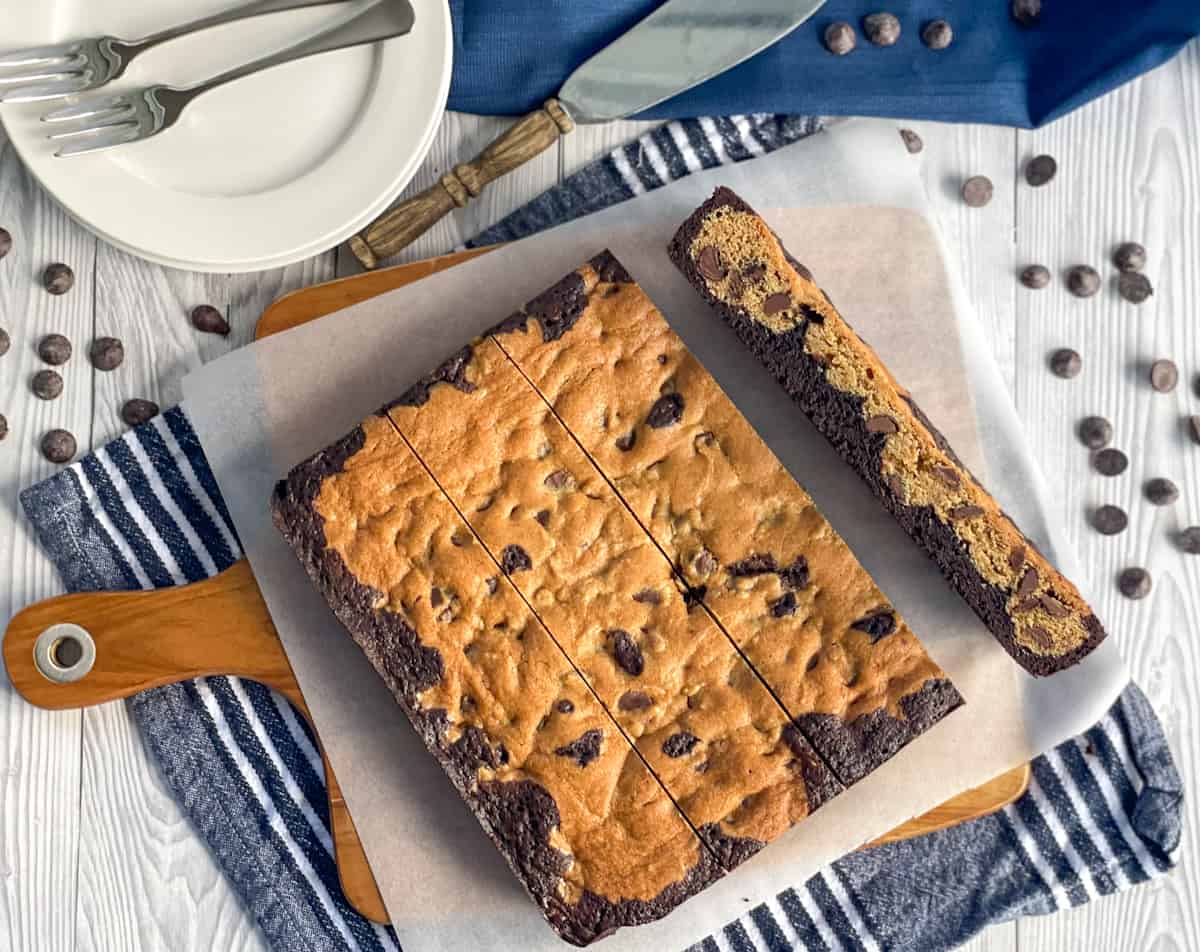 I hope you love my version of Brookies, the perfect combo of Brownie and Chocolate Chip Cookies in a slice.
So onto the recipe.
I cannot wait to hear what you think of this one! Be sure to let me know in the comments below if you try it.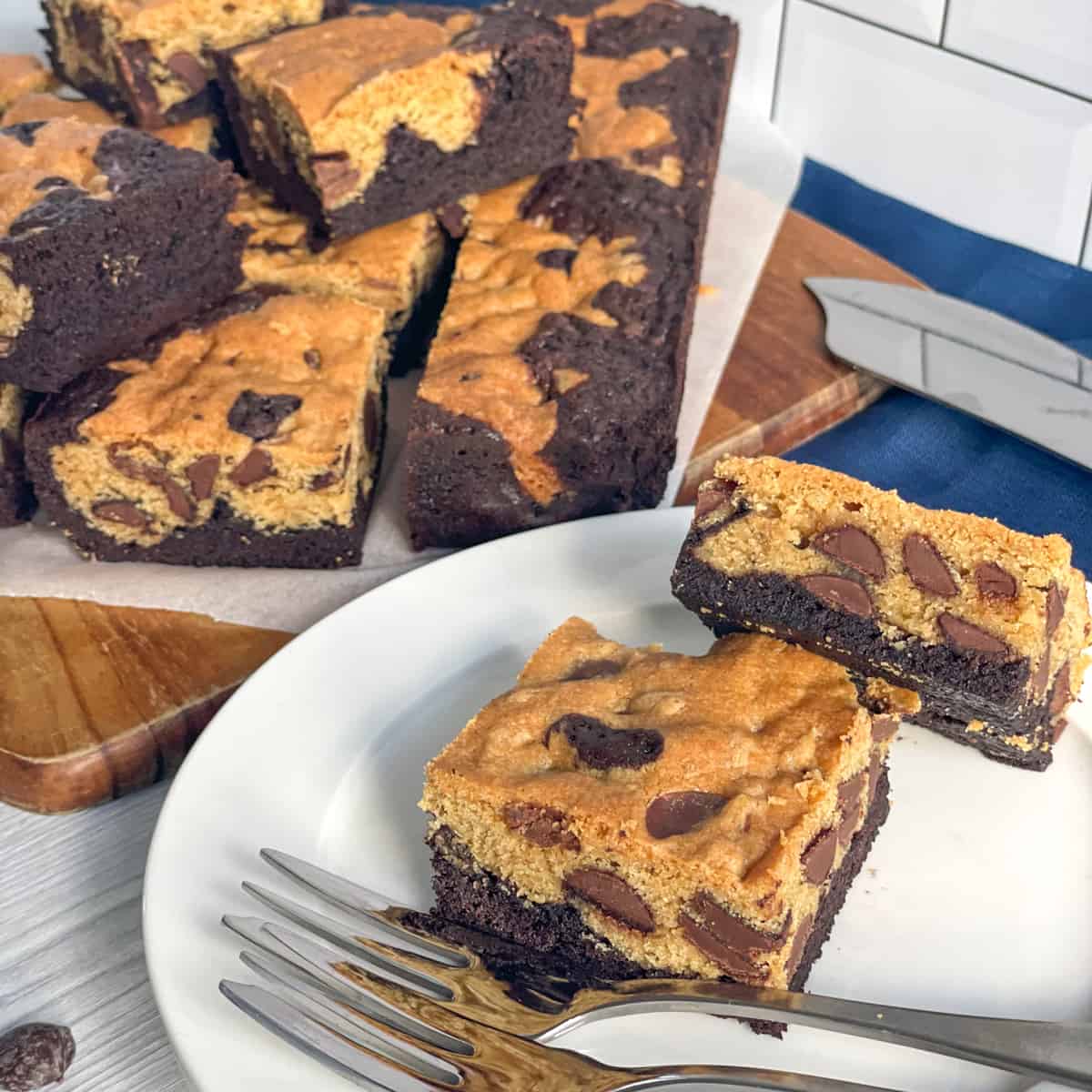 Thank you so much for stopping by to check out my latest recipes on my blog. If you are not already be sure to follow me on Facebook or Instagram for more deliciousness, and you can register your email in the subscription box below to receive all my recipes as I publish them.
Happy Baking!
Anna
Pin it! Pinterest