Delicious melt in the mouth shortbread with a lemon twist.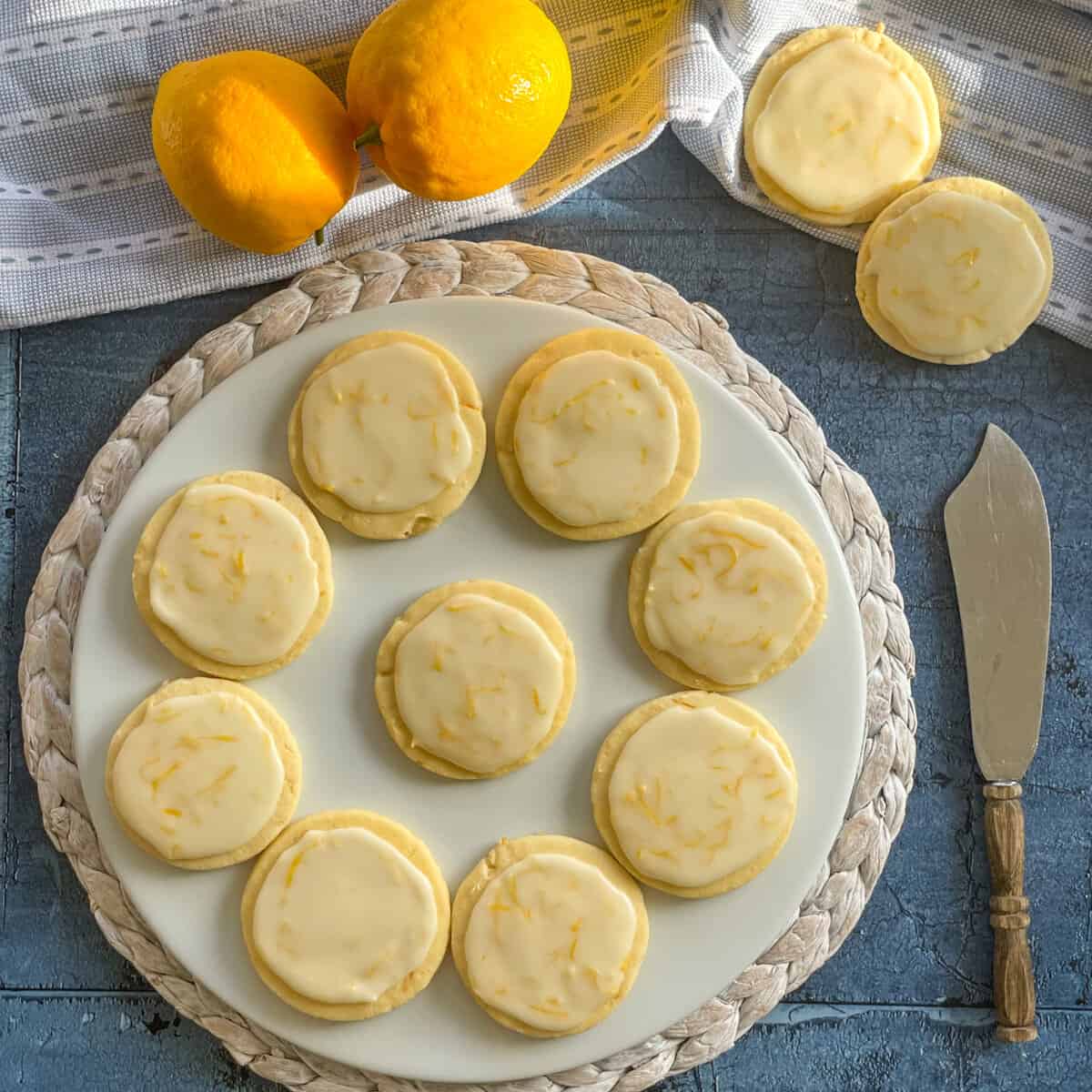 Ingredients for this recipe have been kindly provided by Countdown Supermarkets, this recipe and opinions are my own.
After receiving more lemons from my Dad I have been searching the recipe archives for lovely ways to use them. I was lucky enough to receive the most amazing shortbread recipe last year, so I decided to create a lemon version of those
This shortbread recipe I was given was from my Mum's Grandma, Bessie Dora who was born in 1882, you can read more about Bessie Dora in the original post here.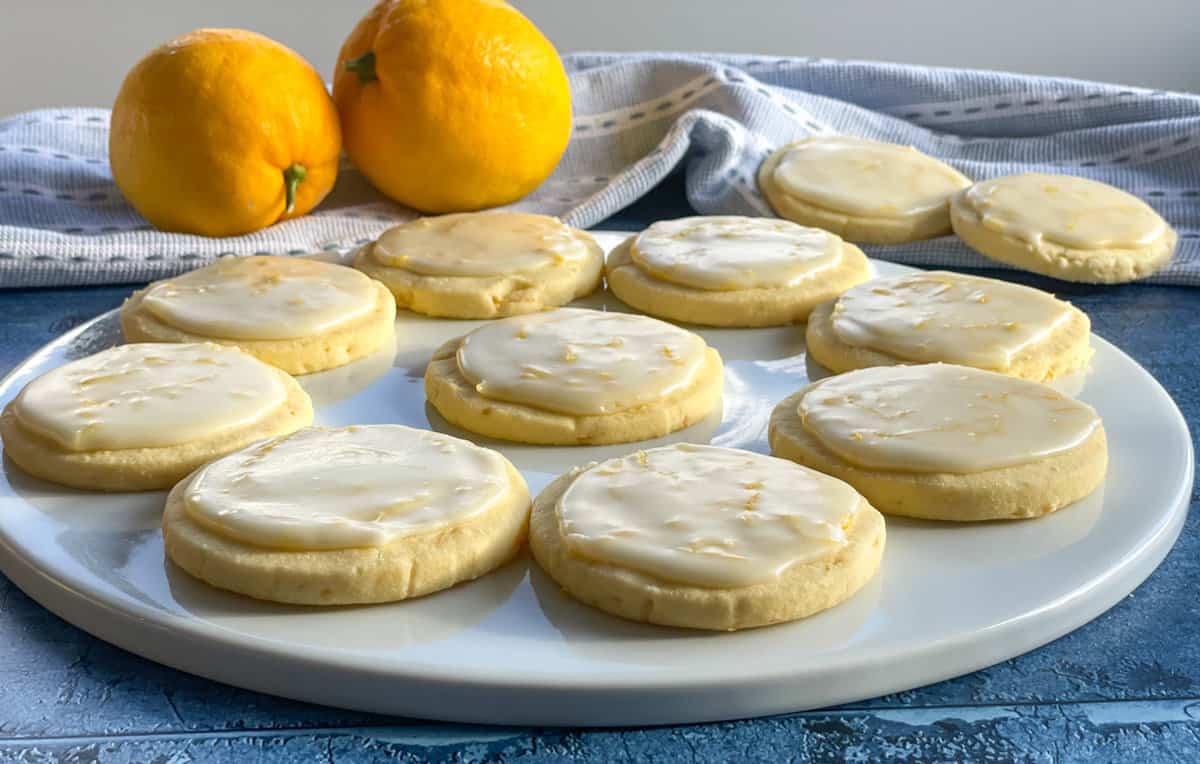 The base shortbread recipe is so incredibly soft and melt in the mouth. Largely due to both the technique used and the ingredients.
I have added lemon zest to the base of these and then iced them. They are delicious iced or uniced so you can choose how you finish them off. I used two lemons for this one, the zest of one each in the icing and shortbread, and the juice in the icing.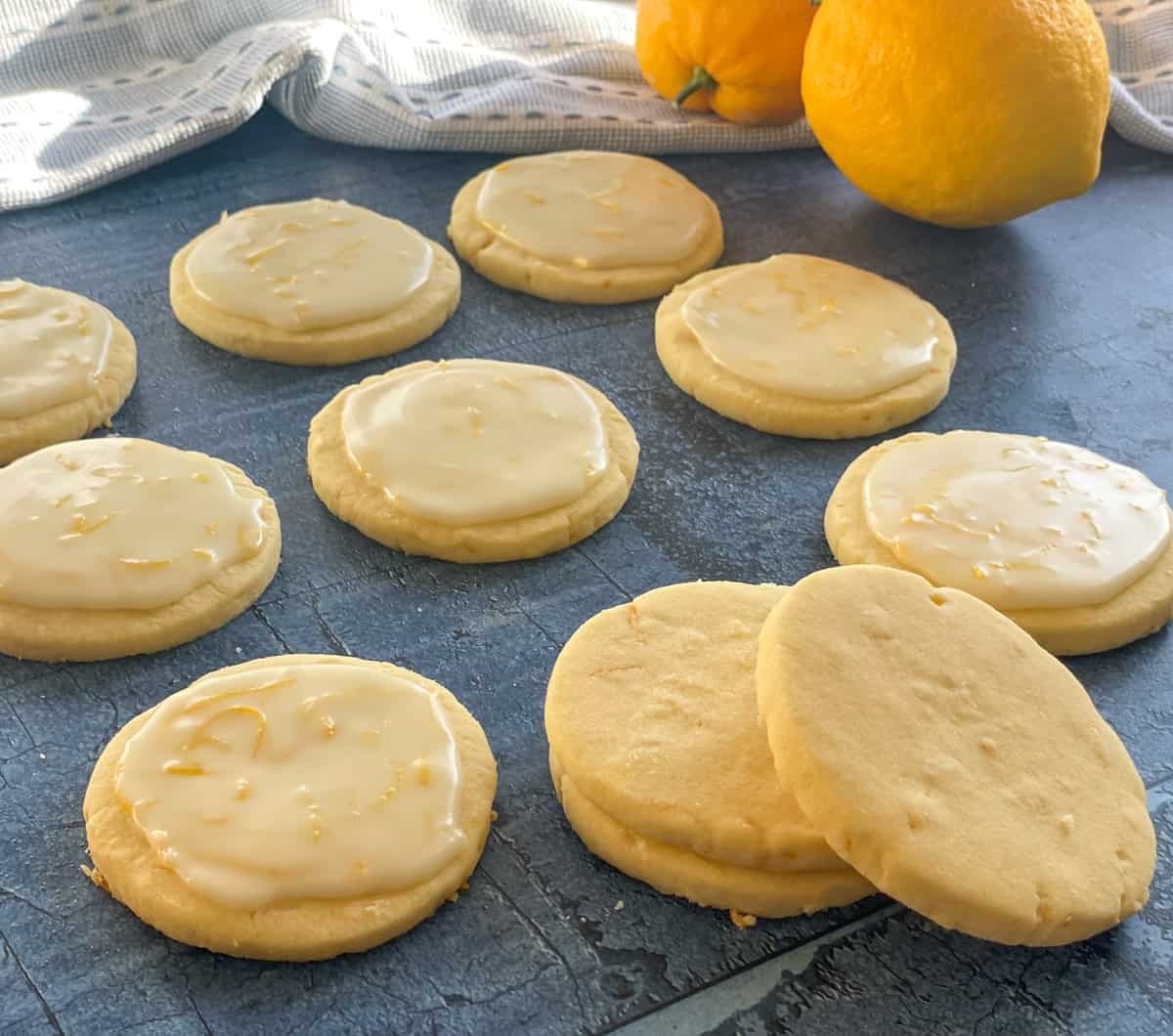 The lemon flavour in the shortbread itself is subtle with the addition of a generous amount of zest. I did not want to add lemon juice to the base in case I threw off the gorgeous lightness of the biscuit.
However I have gone for all lemon flavours in the icing, both the zest and the juice mixed into some icing sugar makes for a lovely end result.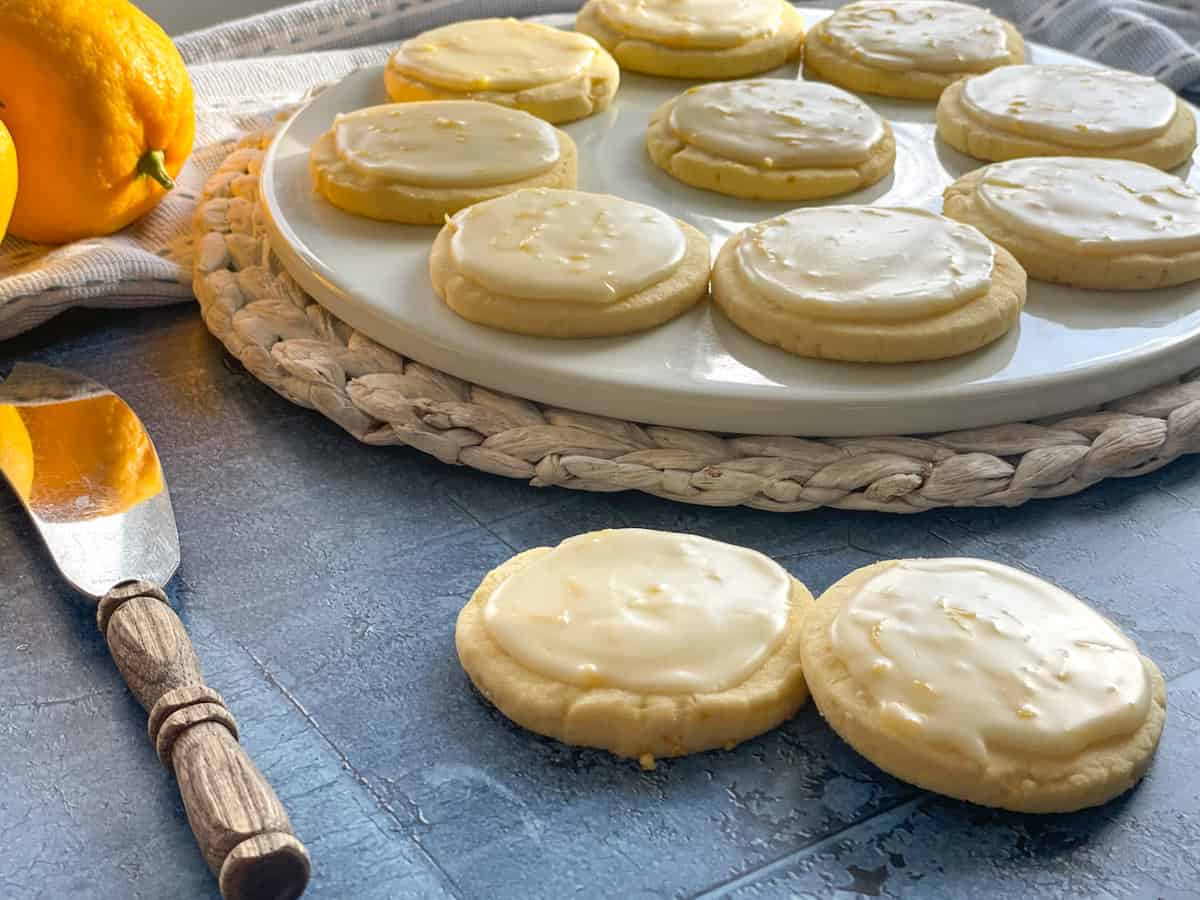 For this recipe instead of granulated sugar you use icing sugar, or powdered sugar. This makes for an incredibly light and airy biscuit. The other thing is in addition to flour we use cornflour and arrowroot.
Both of these are a soft starch which gives the biscuits the classic melt in the mouth finish.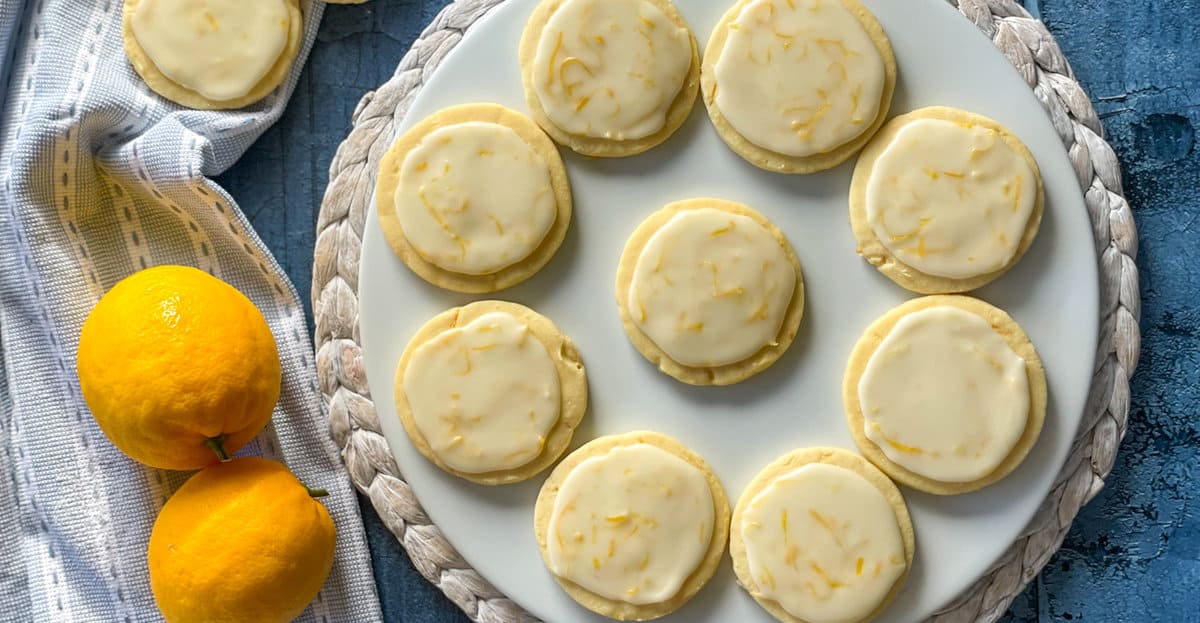 I have used both arrowroot and cornflour here as that is what Bessie Dora used in hers, you can absolutely just use cornflour.
THE INGREDIENTS YOU WILL NEED ARE:
BUTTER

FLOUR

ICING SUGAR

ARROWROOT

CORNFLOUR

SALT

2 Lemons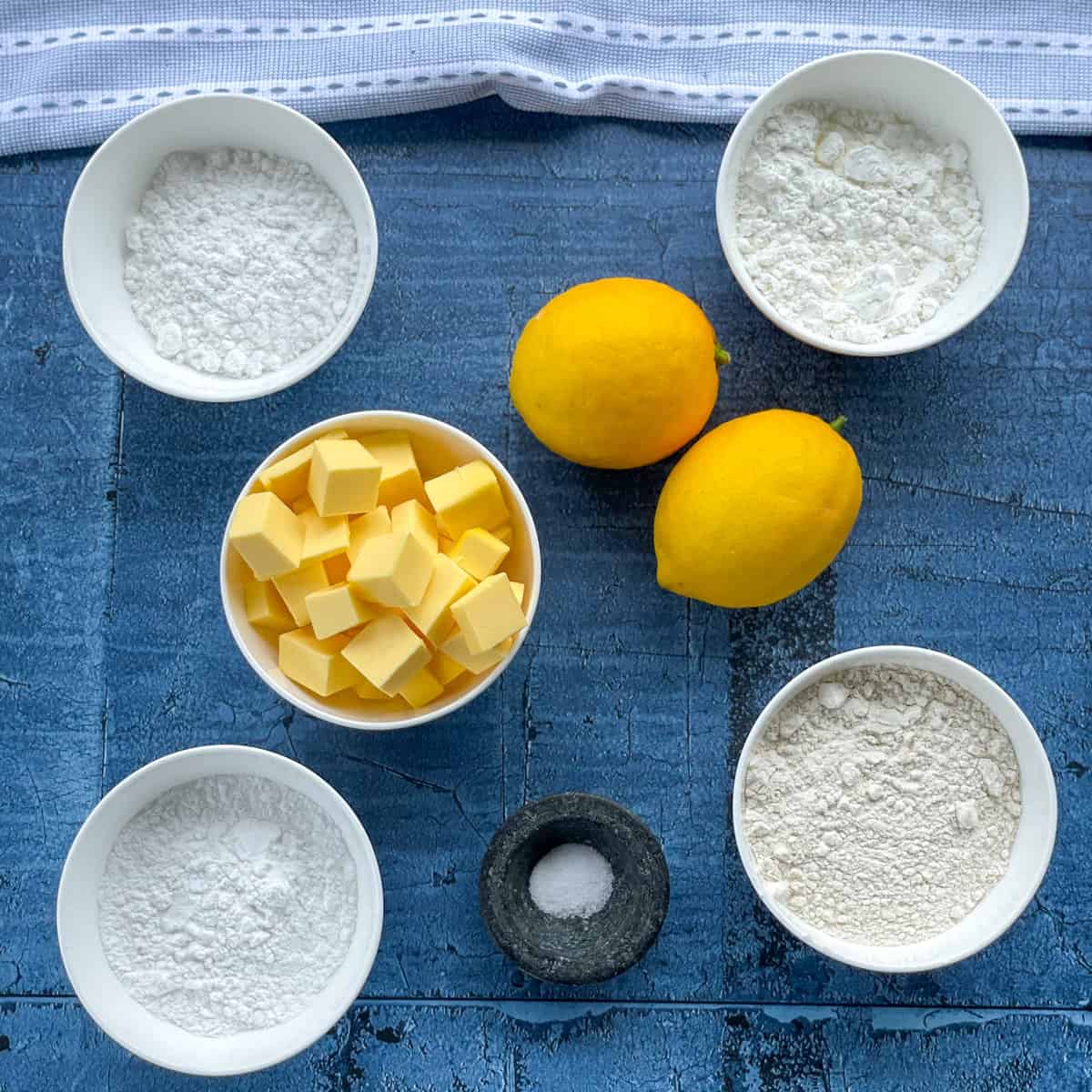 You will need a stand mixer or hand held electric mixer for this one as you need to beat the softened butter for 4-5 minutes to get it lovely and creamy.

It is a good idea to sift the dry ingredients to ensure no lumps and a lovely smooth finish of the shortbread. Combine the dry ingredients together then gently combine until it comes together to form a clump of dough.
Tip this onto a well floured bench then form a ball, cover the rolling pin in flour also as the dough can be sticky, so also sprinkle flour onto the shortbread dough.

Then gently roll out to about 5-6mm thick. Cut using whatever cookie cutter you like, or cut into fingers. I have used a large round cookie cutter today so got less from my mixture, but feel free to use a smaller one to go further.
You want to carefully transfer the soft cut dough using a metal spatula or fish slice on to a prepared tray or two if you get more biscuits from your mixture.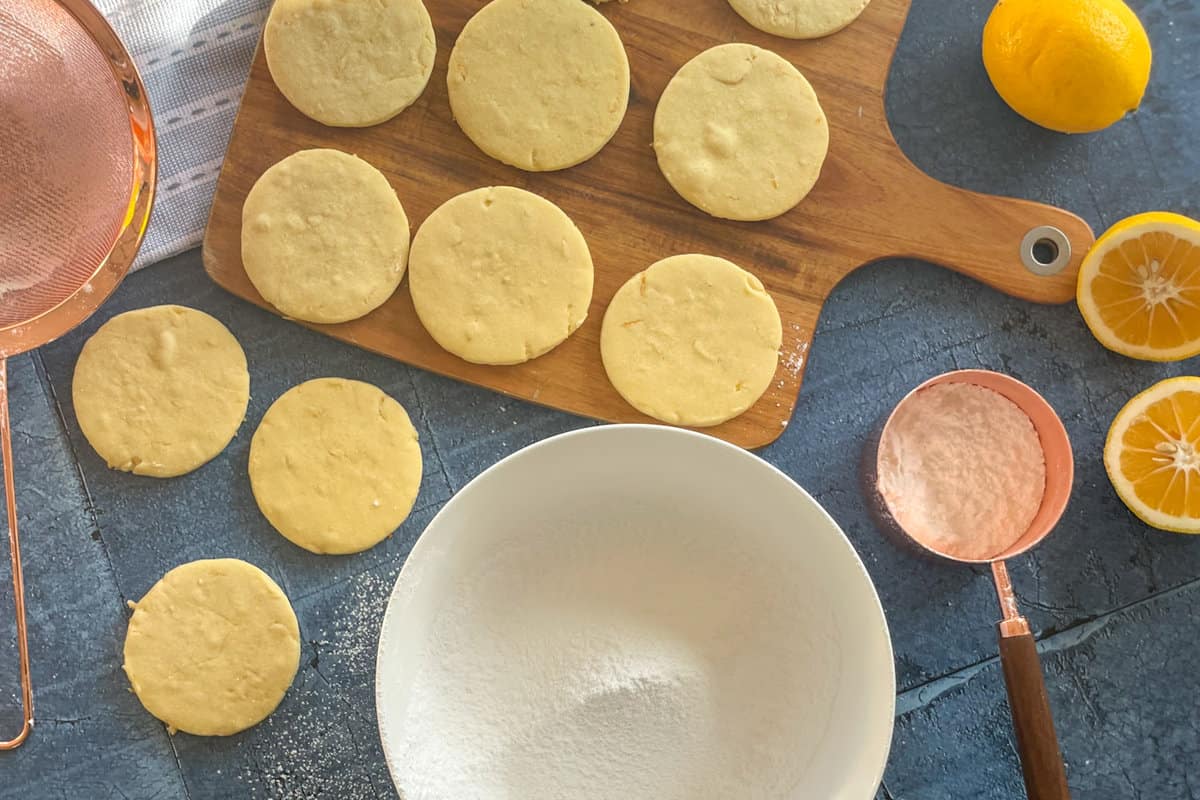 The key to baking shortbread is to not overcook it, they remain pale even after cooking, if you want to know if they are cooked check the very base of them, as this just starts to go lightly golden remove from the oven. They will firm up upon standing.
These are lovely uniced, melt in the mouth delicious lightly flavoured with lemon zest.

But they are so good iced, I have used a very basic icing here and infused it with both lemon zest, lemon juice and a little melted butter. Then simply use a knife and ice the shortbread, taking care to be gentle as shortbread by its nature is very delicate.
Then set and serve! I hope you love this recipe for lemon shortbread, a lovely alternative to the original.
So easy! Let me know in the comments below when you make them.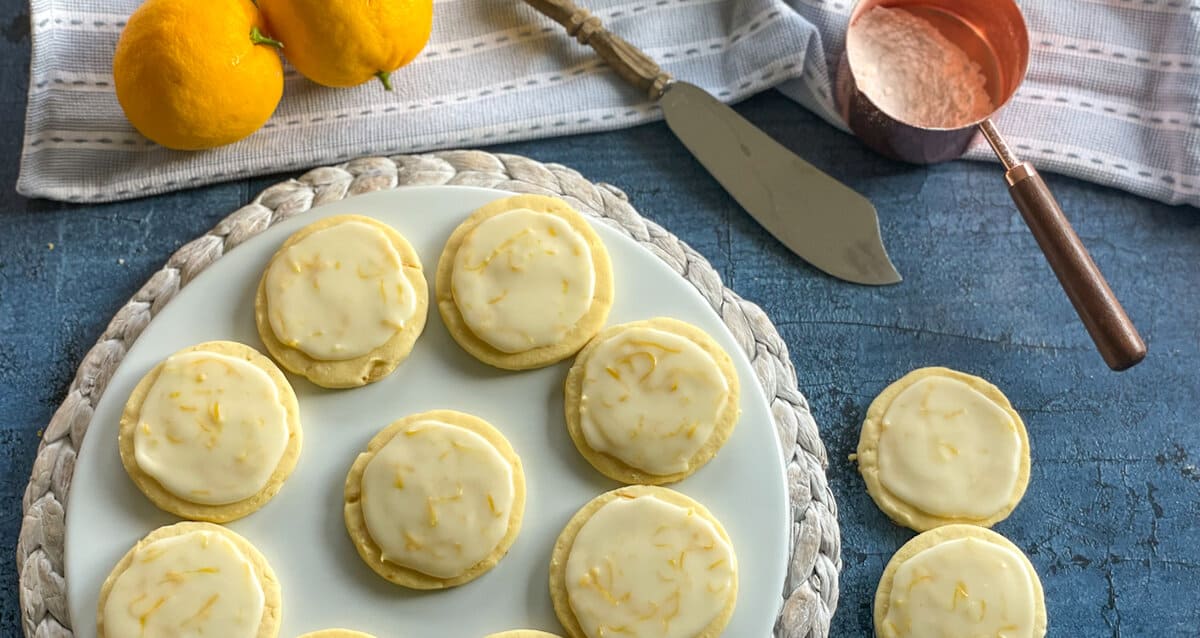 Thank you so much for stopping by to check out my latest recipes on my blog. If you are not already, be sure to follow me on Facebook or Instagram for more deliciousness, and you can register your email in the subscription box below to receive all my recipes as I publish them.
Happy Baking!
Anna
Pin It!
Pinterest