Delicious classic Banana, Walnut & Orange Muffin recipe that has a lovely flavour and texture.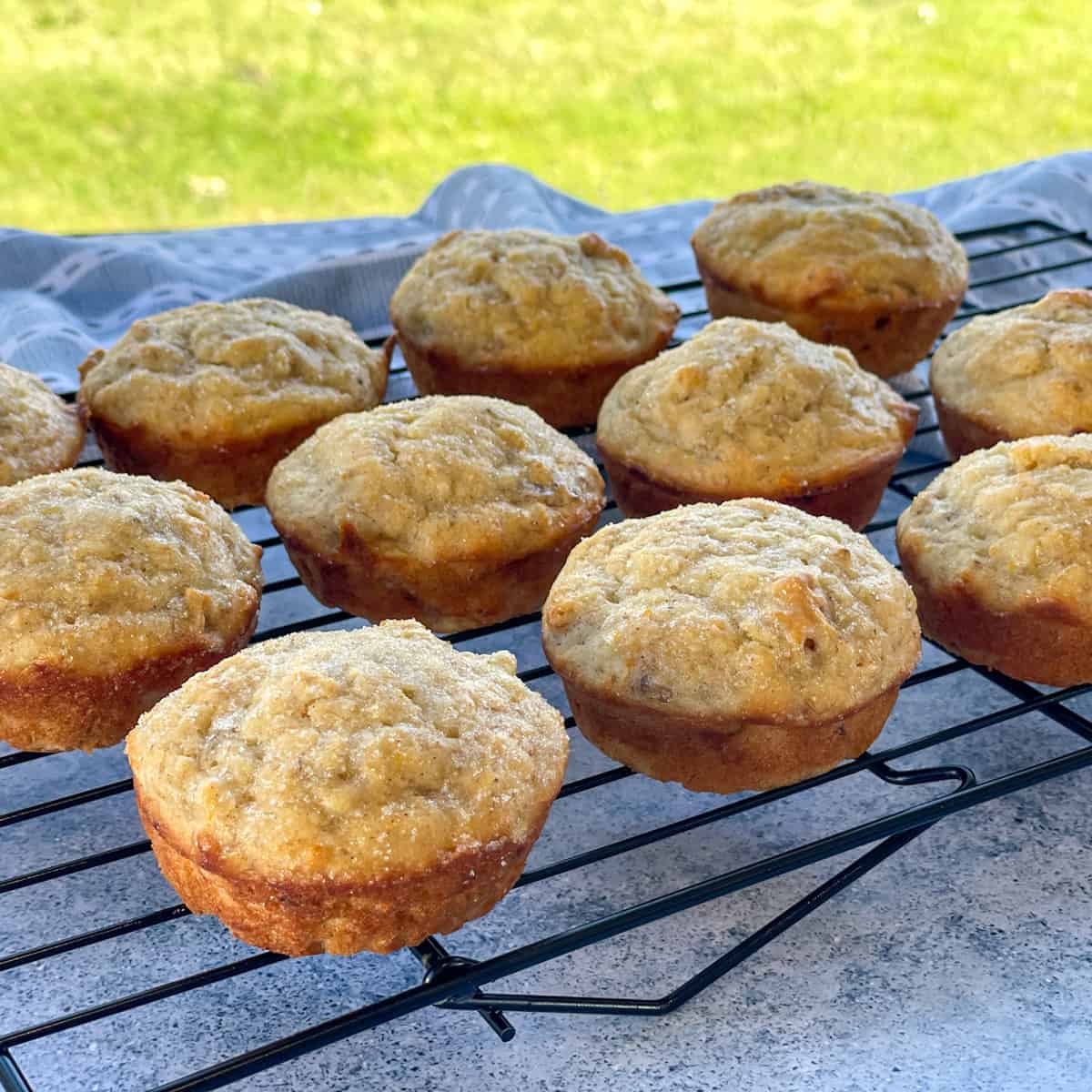 The ingredients provided for this recipe are from Countdown as Brand Ambassador, all opinions are my own.
This is a super old recipe, I am unsure of the origins as it is a hand written one, but I have amended it a little over the years as I like to do!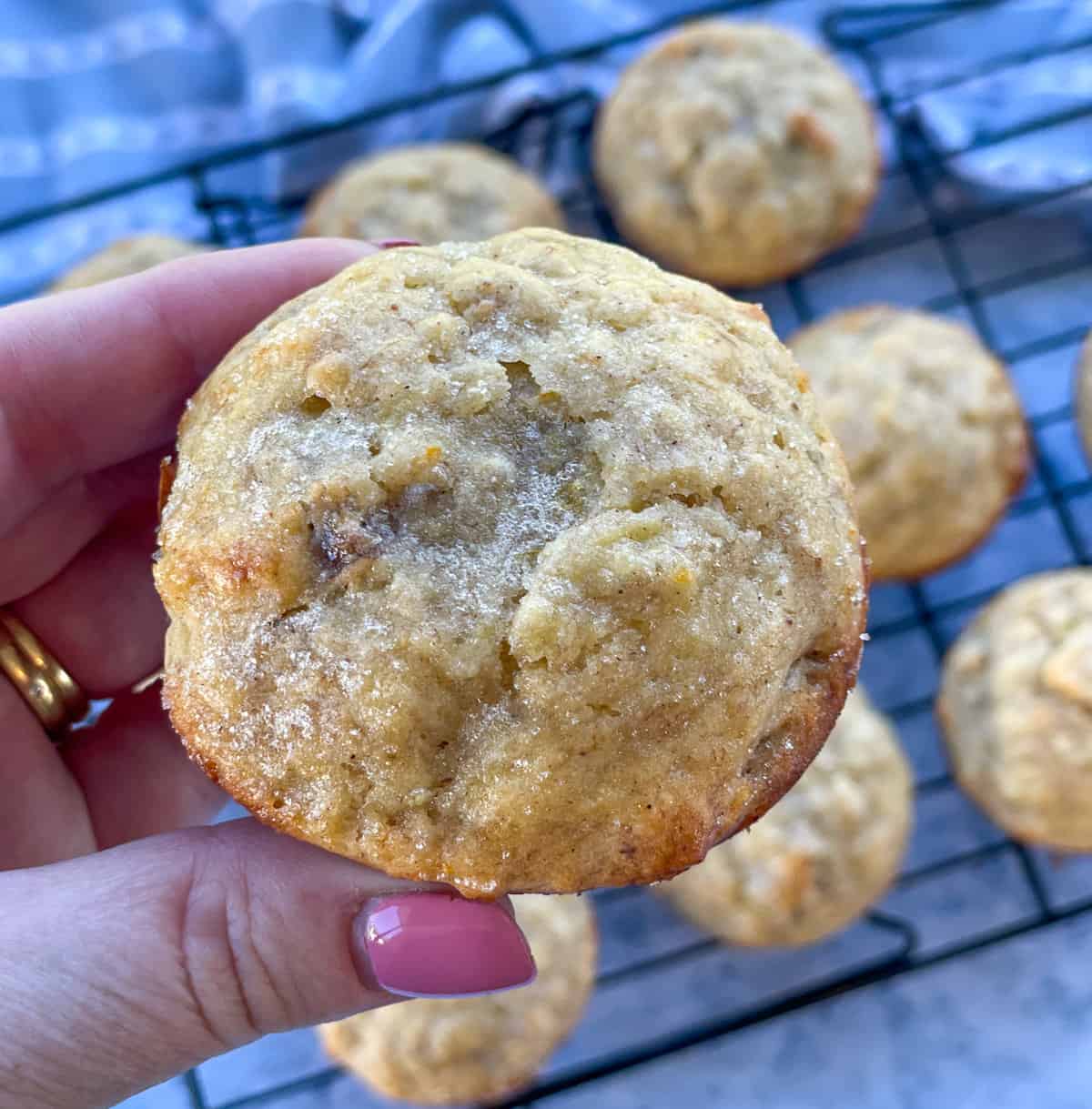 I have several banana muffin recipes as they are just so easy and delicious to whip up, as you can see by the selection below, they are super simple.
My Banana Muffin Recipes….so far!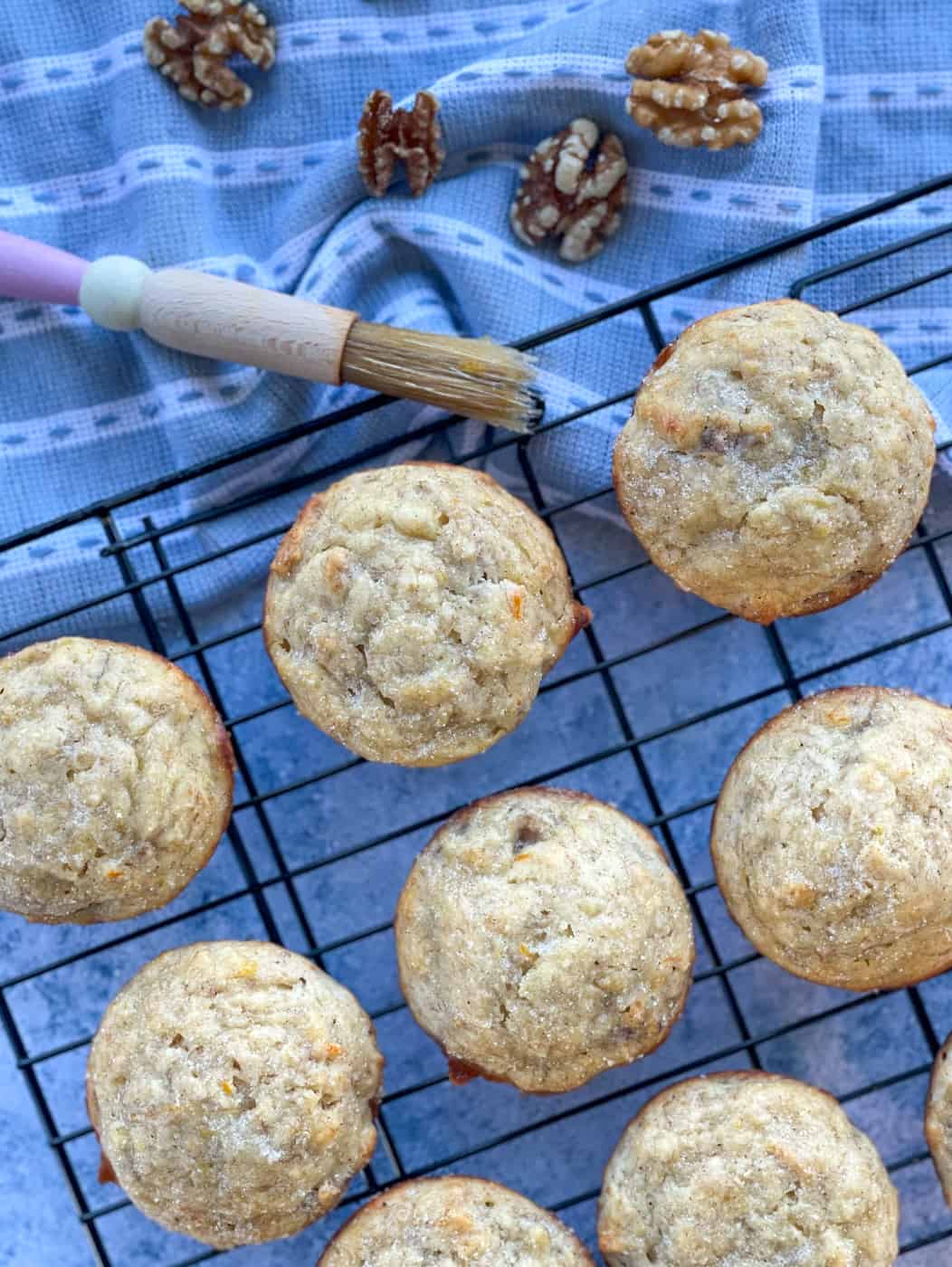 The balance of flavour to texture is important in a muffin, these could be quite bland without the addition of walnuts and orange rind, and over time I have added a crunchy orange topping as well to enhance the flavour more.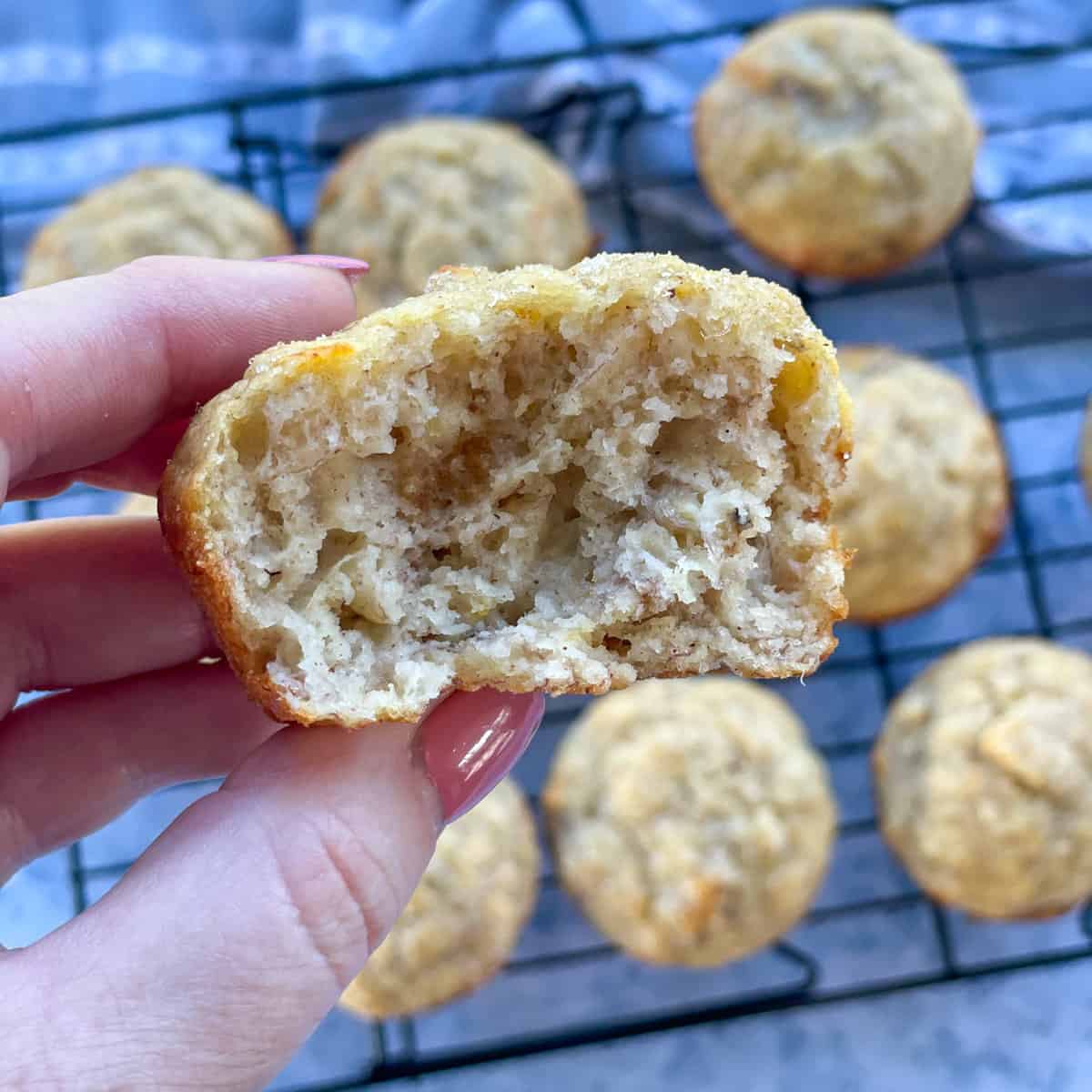 Muffins are a great option when baking as they are so quick to put together. There are a few tips to get a great result and not rocks for afternoon tea.
The first which many already know, is to not overmix the muffins. Usually muffins are made by combining wet and dry ingredients, if you just fold through the wet ingredients until the dough has no flour lumps remaining it should be perfect.

My other tip is how you grease the pan, you can do this with an oil based cooking spray, paper liners or butter. Be sure to oil the top of the tray too, in case the muffins rise up.

To get the muffins out, leave them to sit for five minutes then using a knife to run around the edge gently and carefully lift them out to place on a wire rack to cool completely. Ingredients like chocolate drops or dried fruit can stick to the tins so take extra care with those.

Muffins are delicious slightly heated, 13 seconds in the microwave and you are set!

They also freeze really well so are a great lunch box option or for surprise visitors or muffin cravings.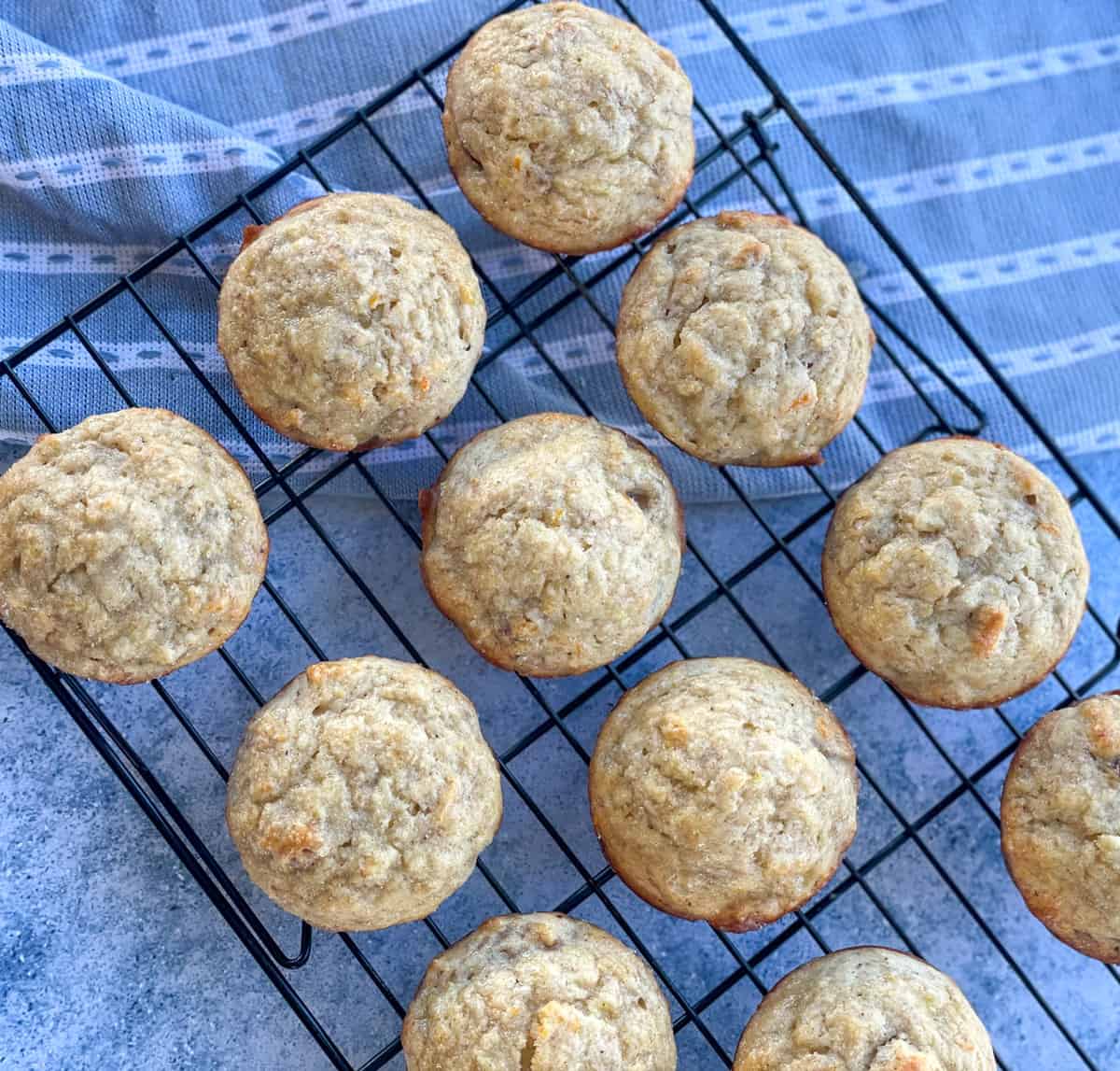 The ingredients for this one are simple baking basics. Overall it is quite low in sugar which is great for those who prefer to use less sugar in their baking.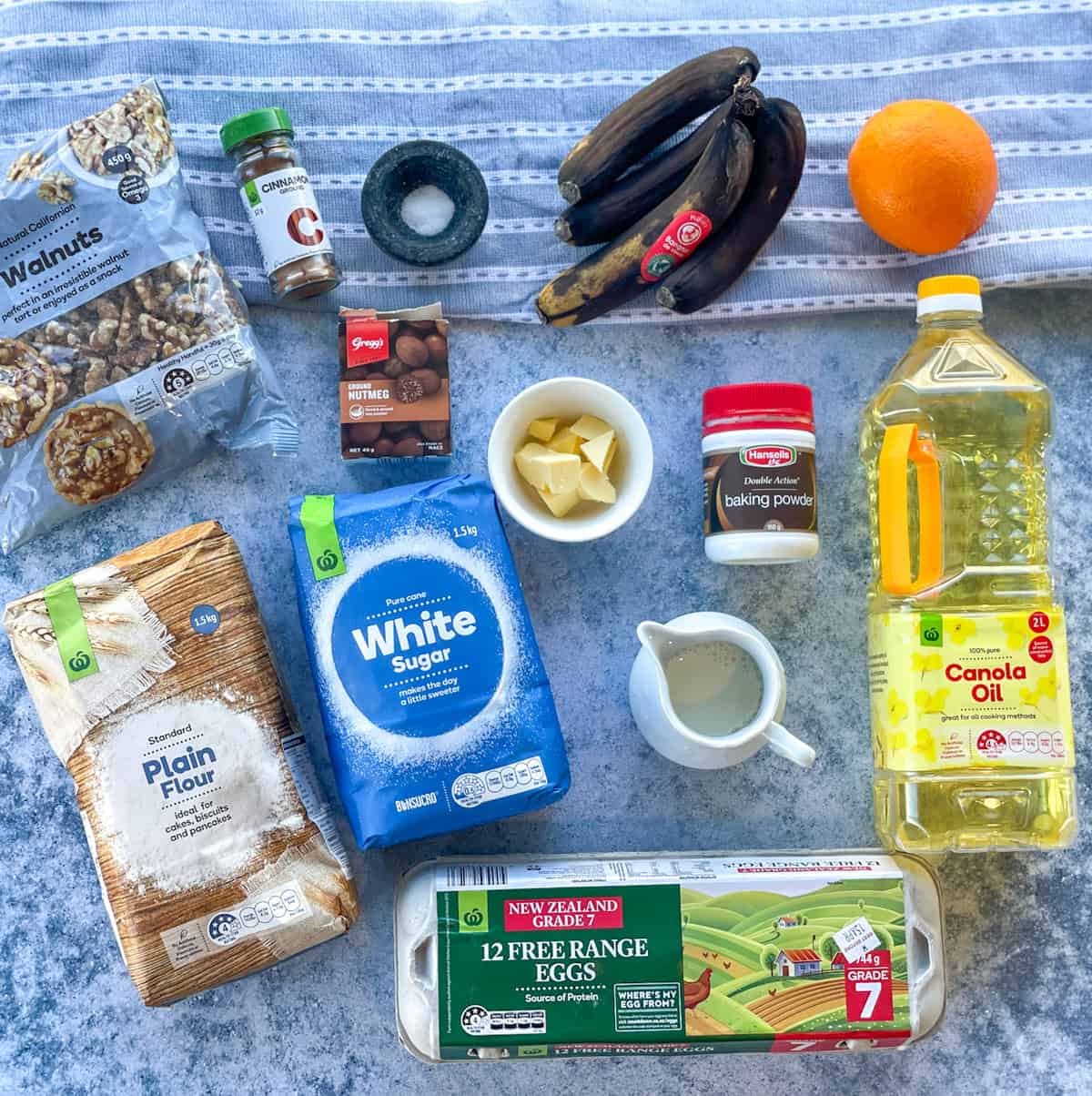 All you will need is
Butter

Bananas

Plain White Flour

Baking Powder

Nutmeg

Cinnamon

Walnuts

Sugar

Salt

Milk

Egg

Oil

Orange Zest & Juice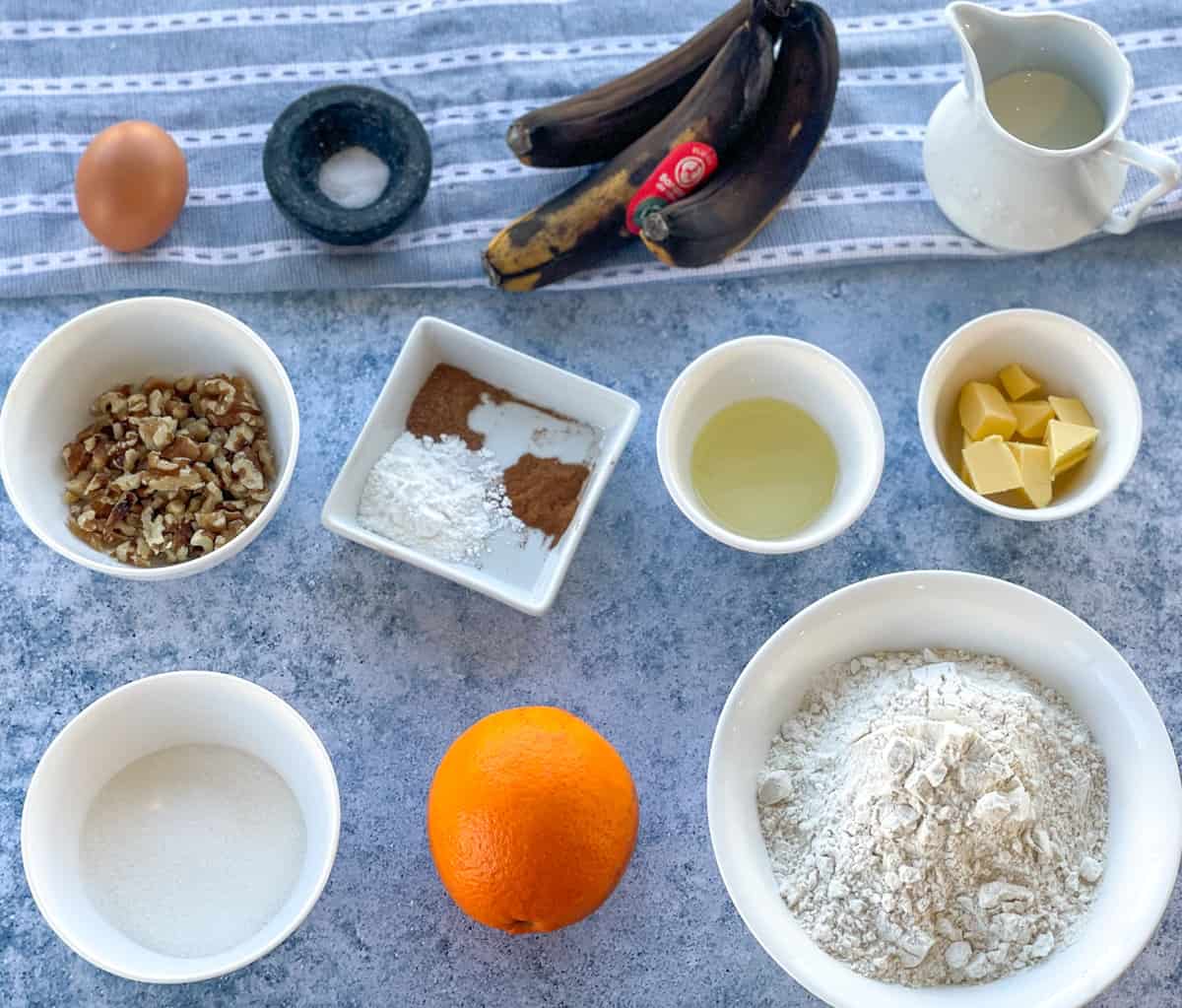 The method is super simple, as with most muffin recipes simply combining the wet and dry ingredients together.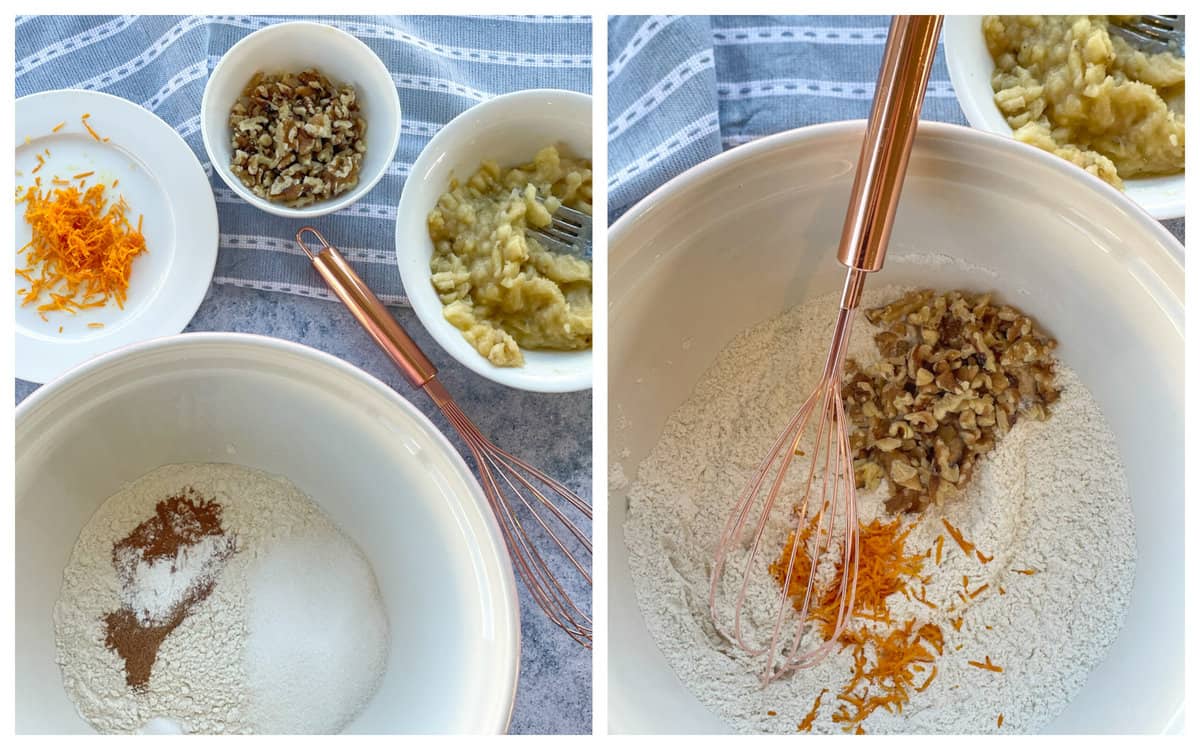 Firstly you combine the dry ingredients, I like to whisk this together with a whisk instead of sifting to remove any lumps but up to you. Then add the walnuts and zest into a large bowl.

Then in a second bowl whisk together the wet ingredients into the bananas and then carefully fold through until the flour is just damp.
Try not to overfill your muffin tins, then bake until they are lightly golden brown and rise to the touch.

Allow them to stand for five minutes, before carefully removing, and while still warm combine orange juice and sugar to brush over the tops of the muffins. This is totally optional but gives them such a lovely finish and more orange flavour and a final crunch.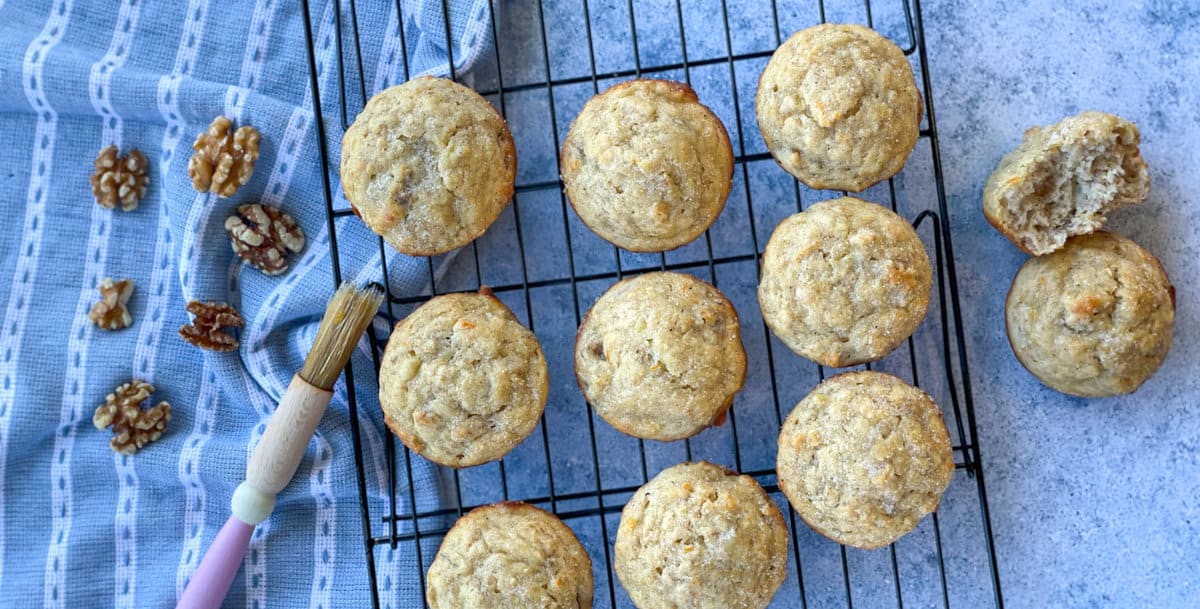 The smell and taste so lovely, I hope you enjoy this, my 6th banana muffin variation. Perhaps try them all and rate them for us!
Onto the recipe, Banana, Walnut & Orange Muffins
I look forward to hearing what you think of these ones in the comments below!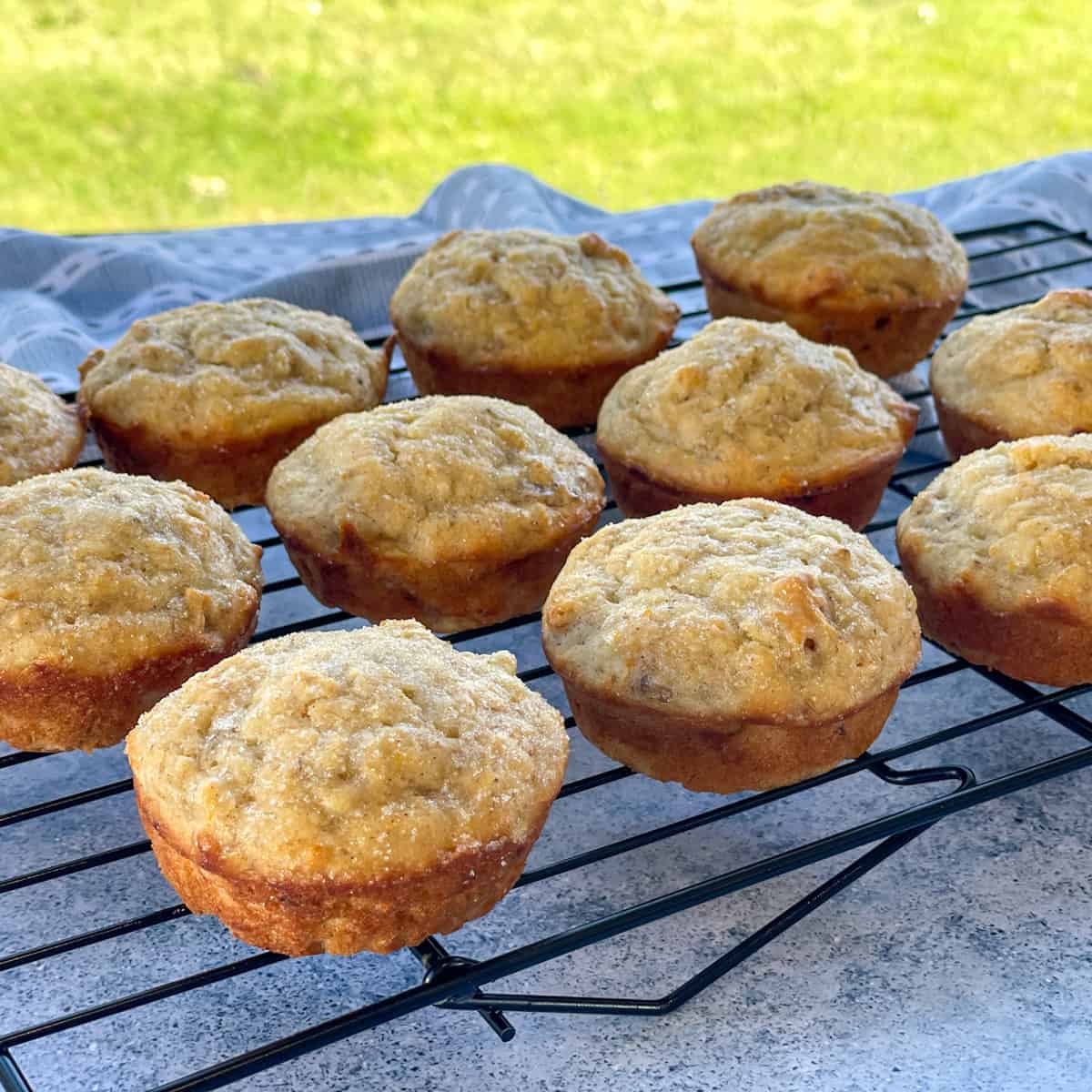 Thank you so much for stopping by to check out my latest recipes on my blog. If you are not already, be sure to follow me on Facebook or Instagram for more deliciousness, and you can register your email in the subscription box below to receive all my recipes as I publish them.
Pin It!
Pinterest