This is a little bit fancy but a whole lot easy – elevate your next cheese platter with this Baked Camembert with a Walnut Honey Topping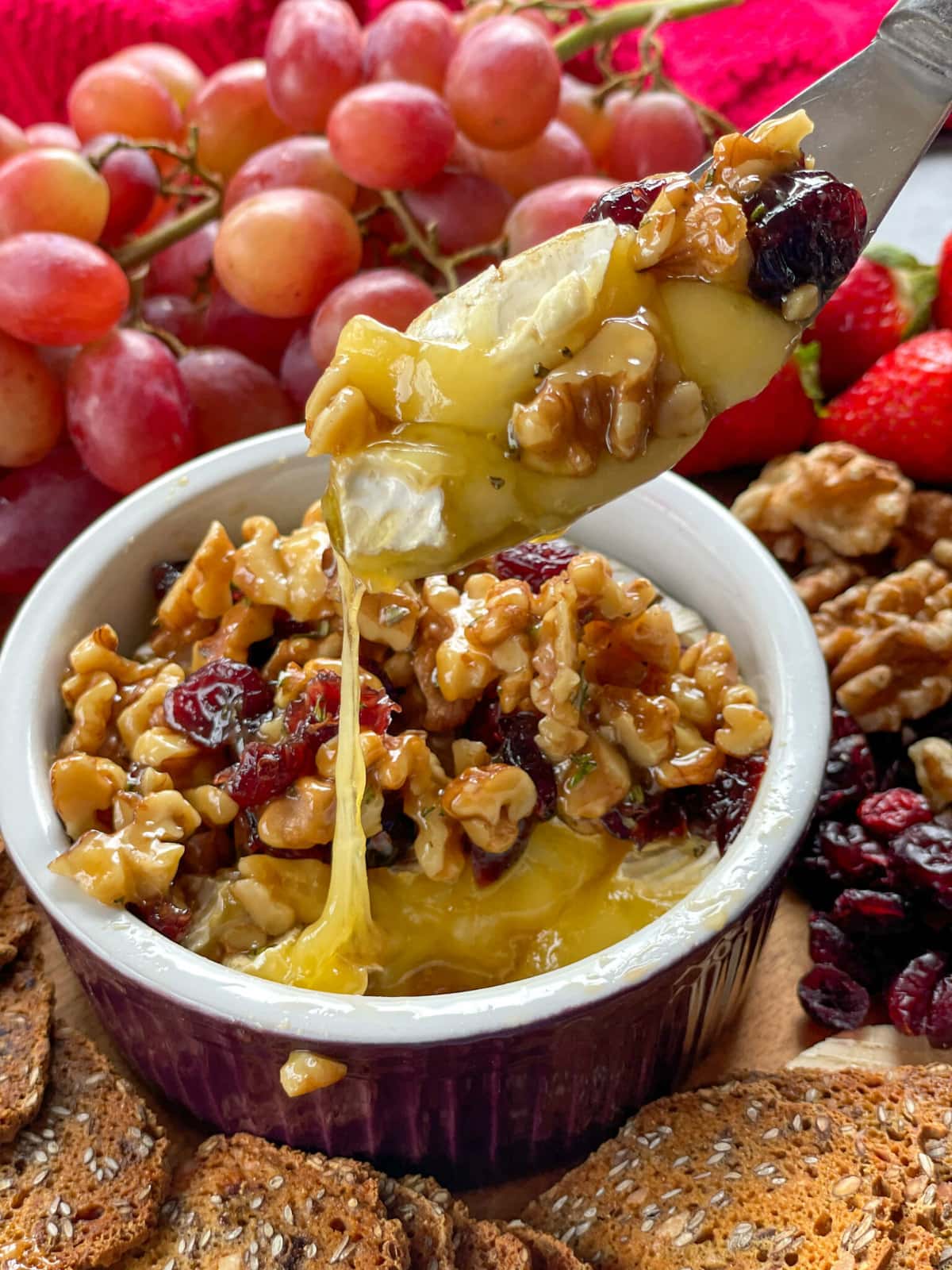 The ingredients in this recipe have kindly been provided by Countdown Supermarkets as brand ambassador, all opinions are my own
This recipe is a variation many of you may know, be it with camembert or brie, warm oozing cheese is just wonderful in any way!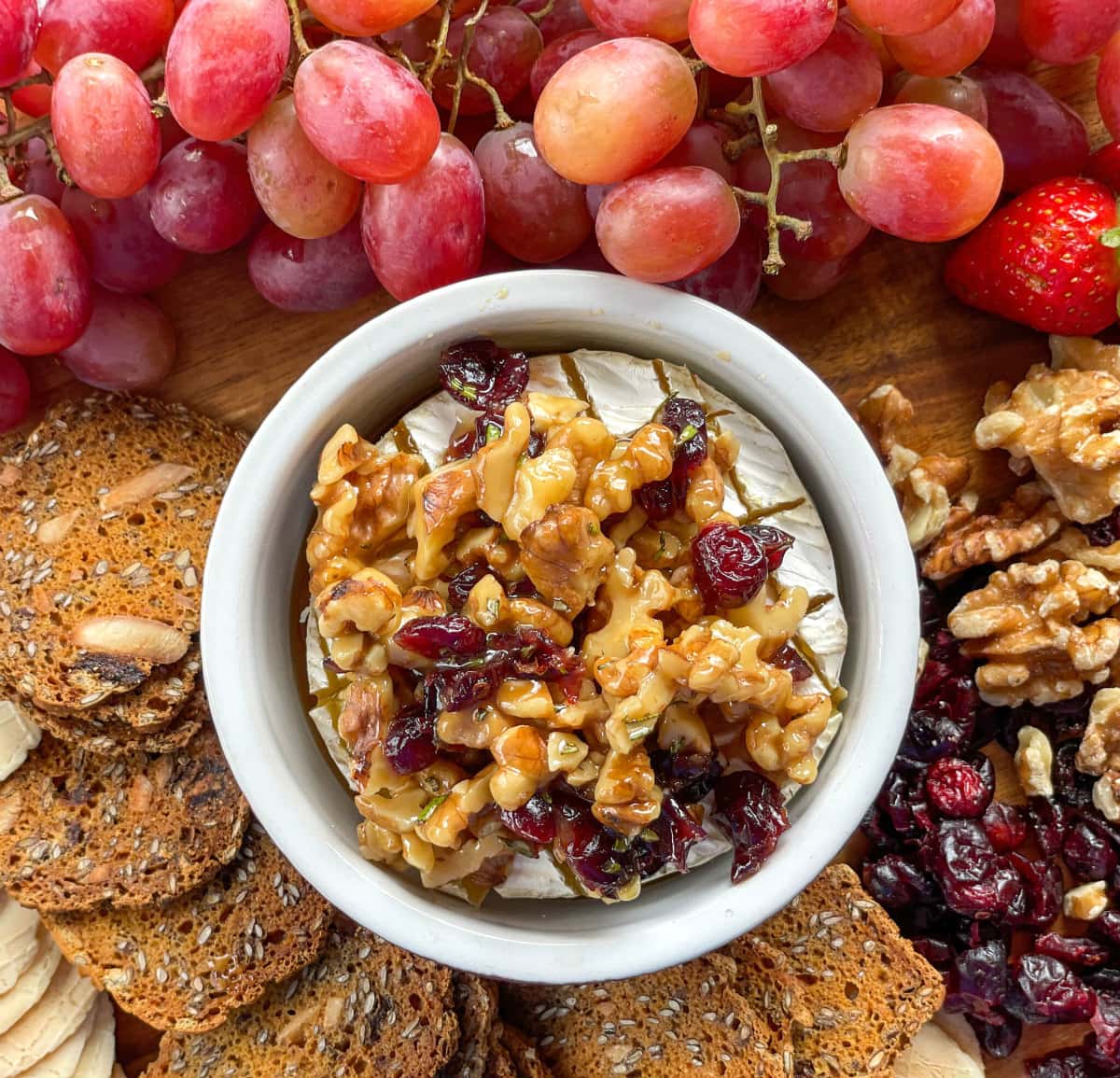 Years ago a friend prepared baked brie with honey and almonds and I thought it was just the coolest thing, of course being me I decided to see if I could make it just a little bit extra and combined a few ideas I found online.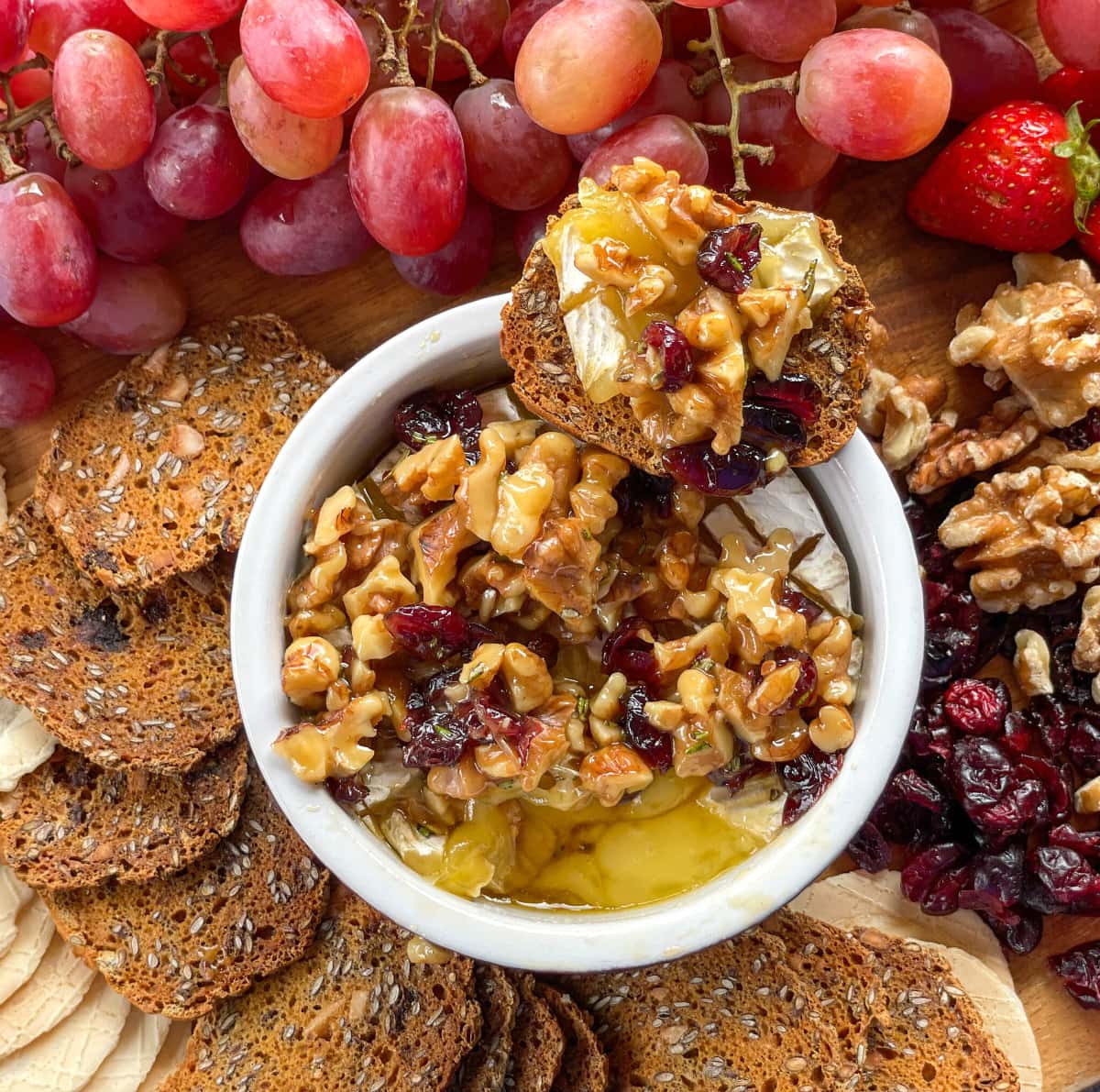 So that brings the delicious topping of a glaze made with walnuts, honey, cranberrys, rosemary and a few extra bits to add to the flavour and crunch. This can be served along side some of my lovely cheeseballs, with fresh fruit, breads and crackers you will be the star of the show!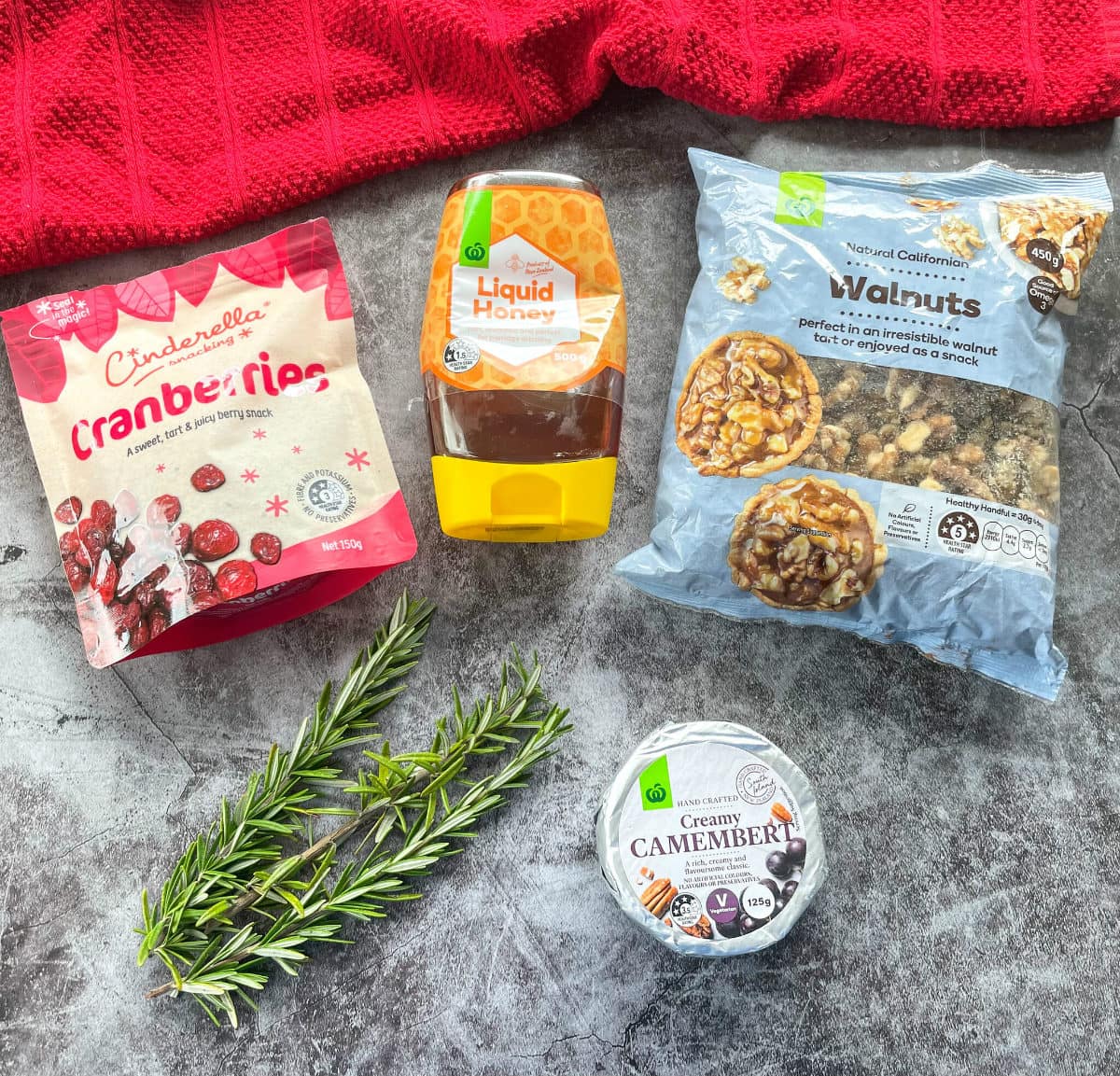 All you need is
A wheel of Camembert or Brie

Runny Honey

Walnuts

Cranberries

Rosemary, fresh or dried

Butter

Salt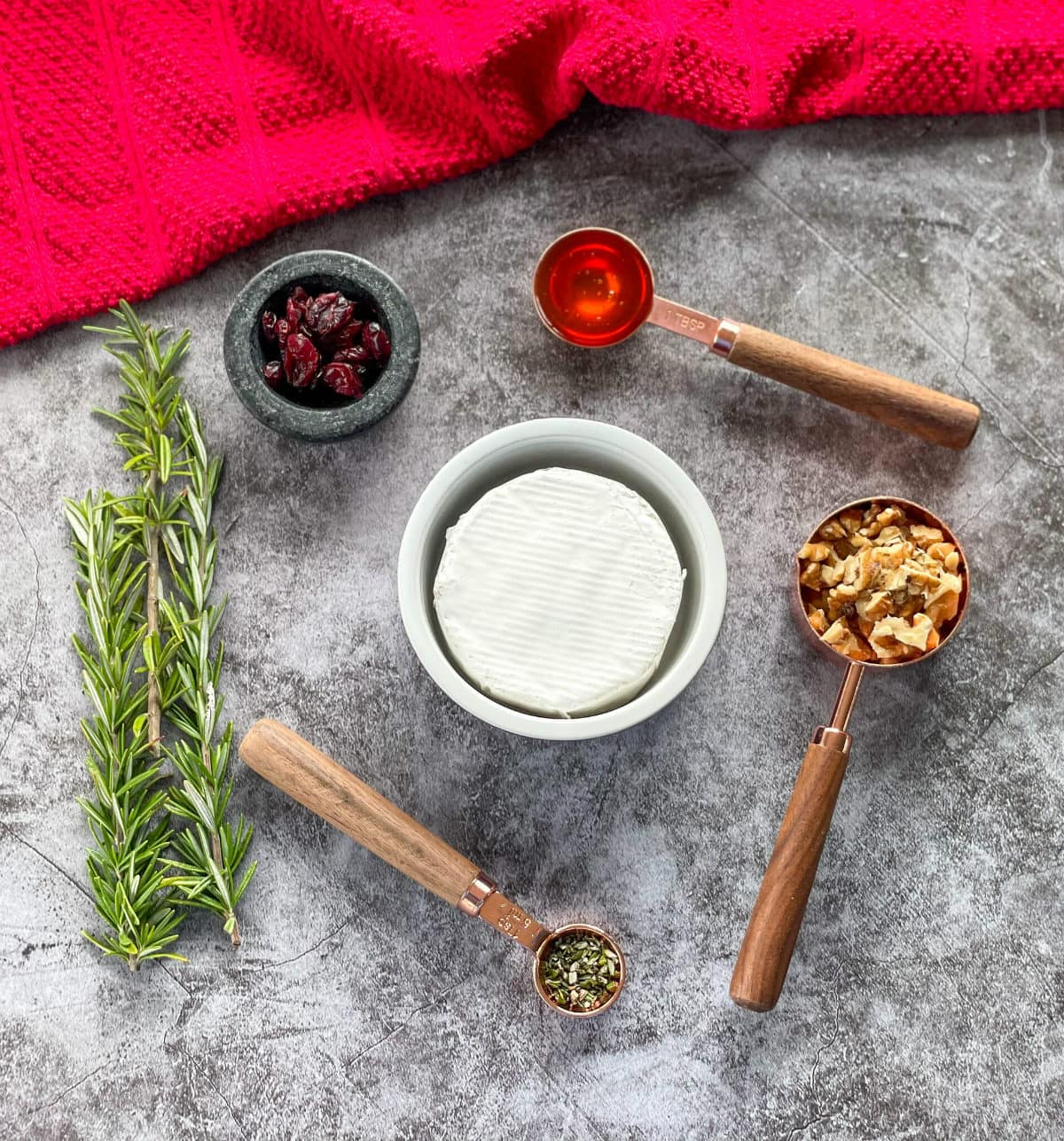 My theory behind the topping is simply wondering what will be nice together, then adding a dash of this and that and this is what you get! There are a few tips to making this work really well.
First of all you want to make this just before you serve it, so have everything ready for the platter, then it takes around 12-15 minutes to bake the cheese, and 5 mins to prepare the topping. I like to have the platter ready to go, then just do this before we sit down to enjoy it!
To save any hassle I always bake my camembert (or brie) in a ramekin. You absolutely can bake it direct on a tray with baking paper then transfer it to the cheeseboard, but you run the risk of it cracking in the oven or as you transfer it and you won't want to waste a morsel of it.
The other tip is to score the top of the cheese wheel when you add it to the oven, this helps when you are serving it, as the coating has been broken so easier to scoop.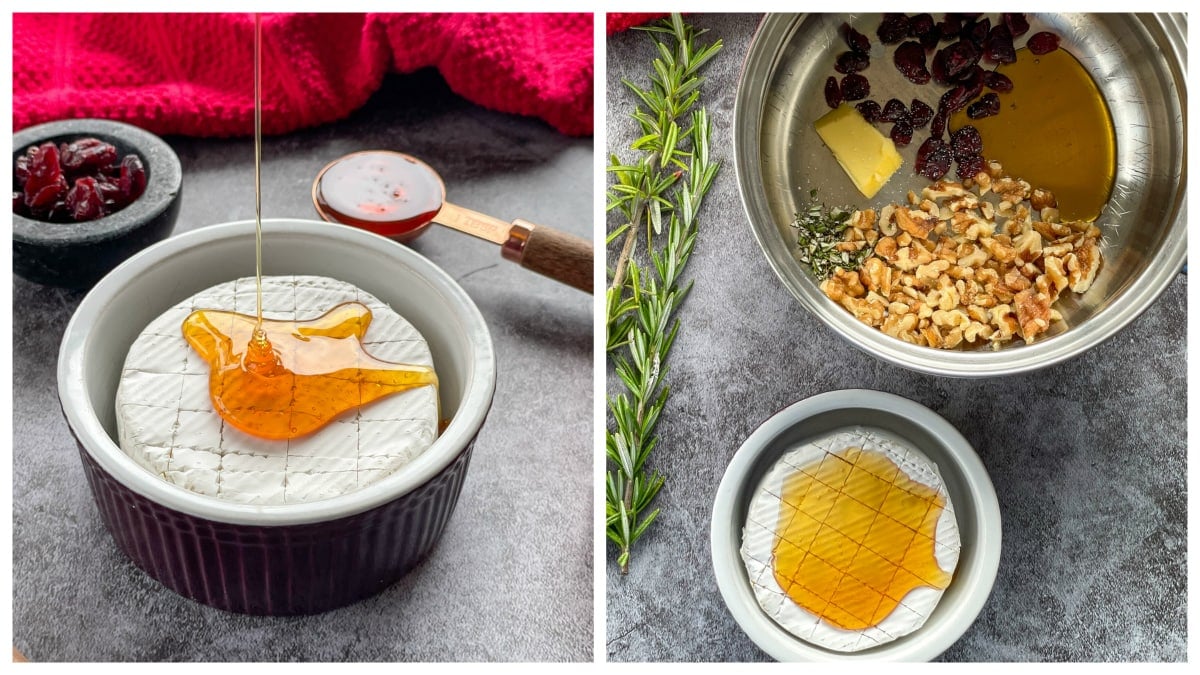 I pop the cheese in the oven with a little drizzle of honey, for no real reason other than why not, looks pretty, adds to the flavour…..
Then I add the other ingredients to a small saucepan, and over a low heat melt it all together and stir to coat and heat through the rosemary to infuse the flavours all together.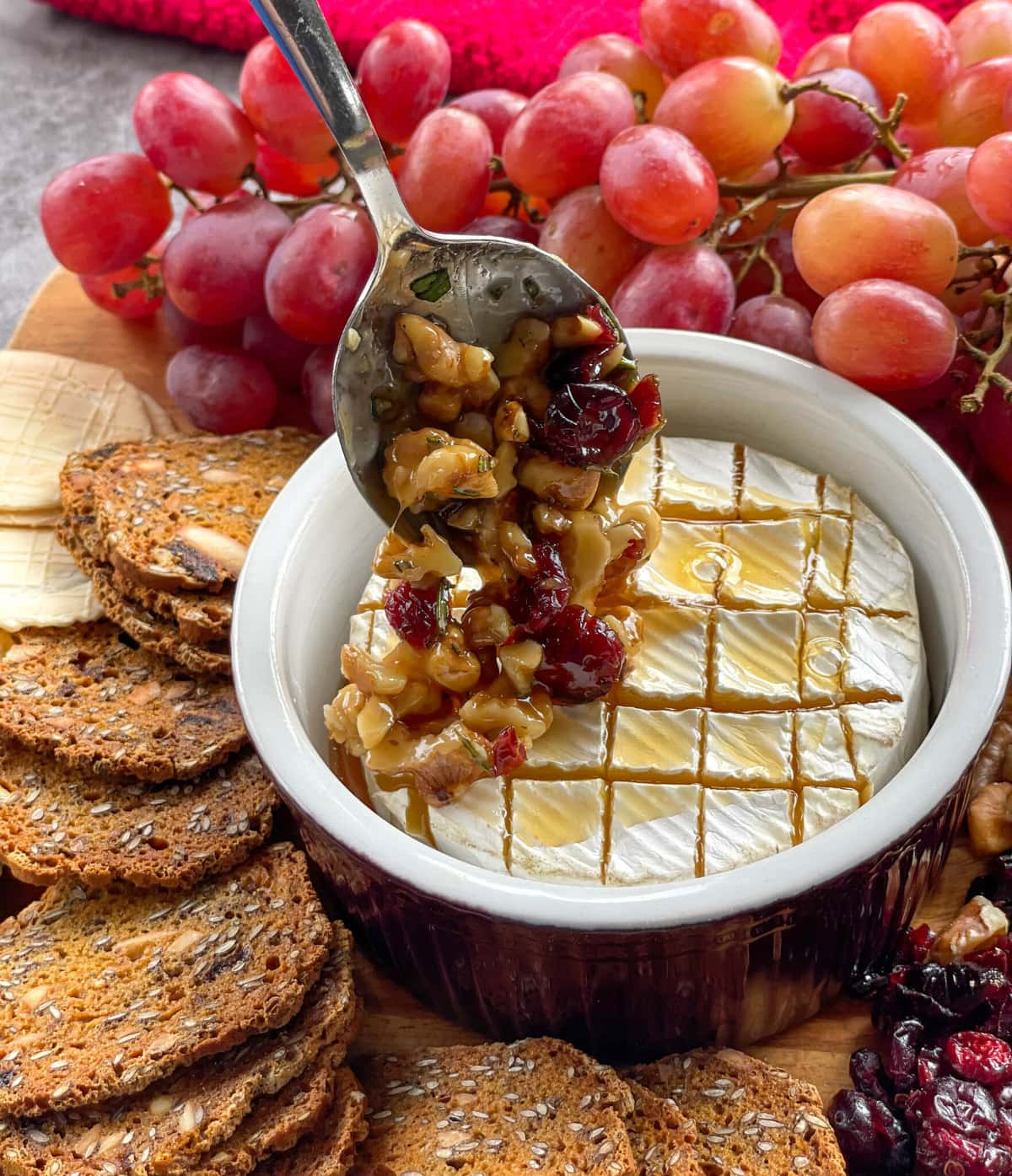 Then I carefully take the ramekin from the oven and pop it straight into the middle of the cheese platter, spoon over the honeyed walnuts and serve!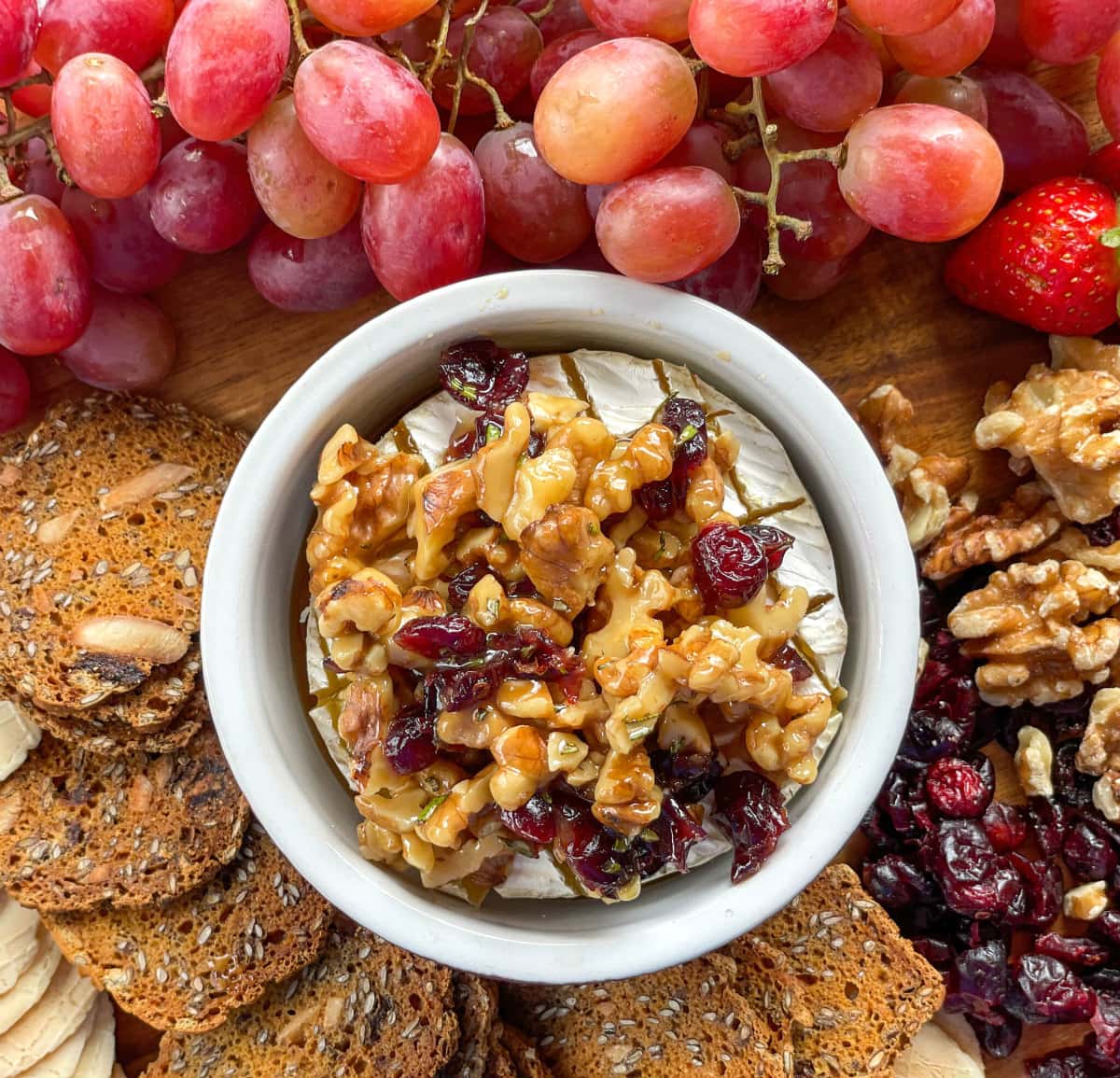 So so so tasty and special.
Be sure to check out my latest eBook for loads of delicious cheesy savoury snacks and salads for Christmas or any time of the year!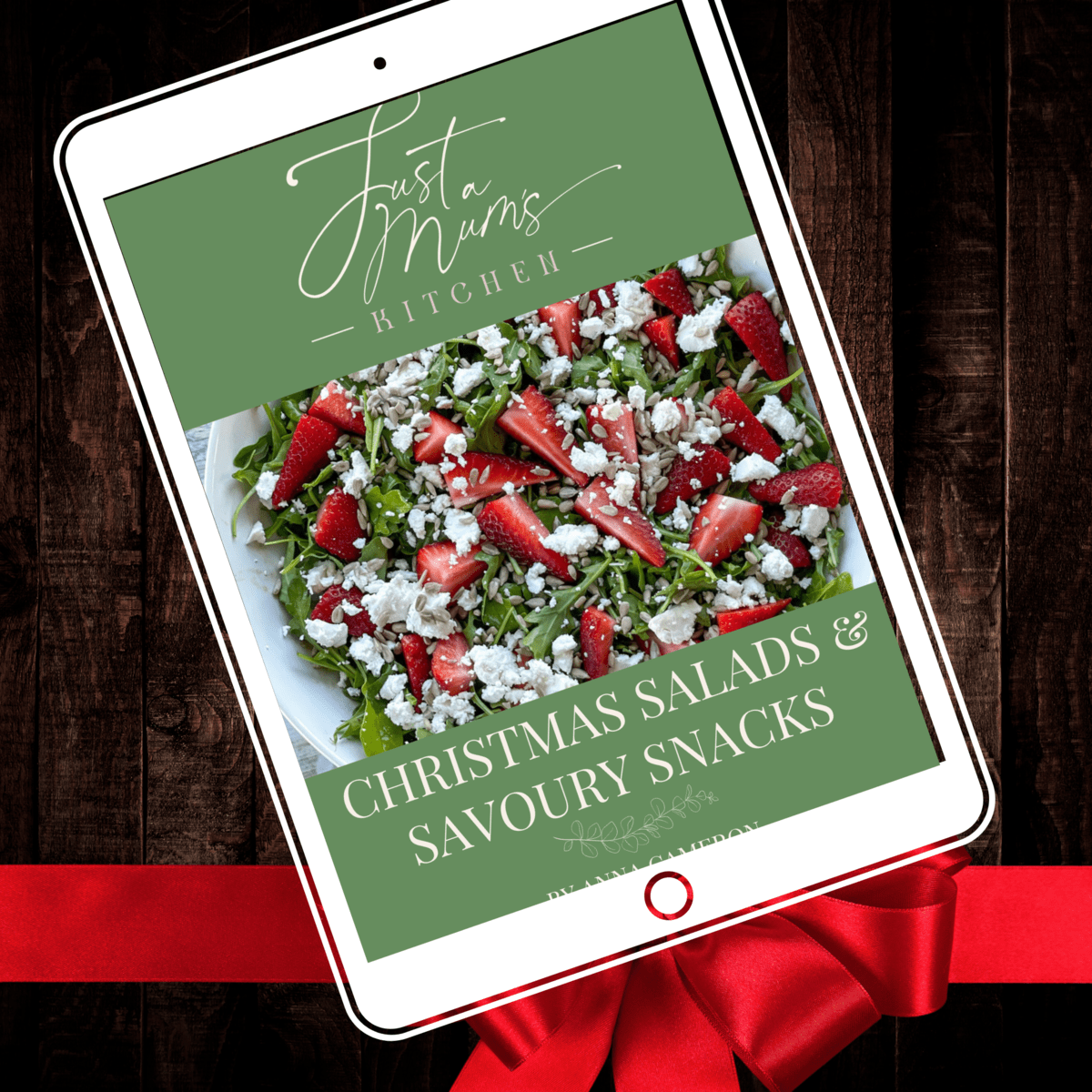 I hope you love this simple recipe for Baked Camembert with Walnut Honey Topping
How dreamy is that! Will you give it a try? Be sure to let me know in the comments below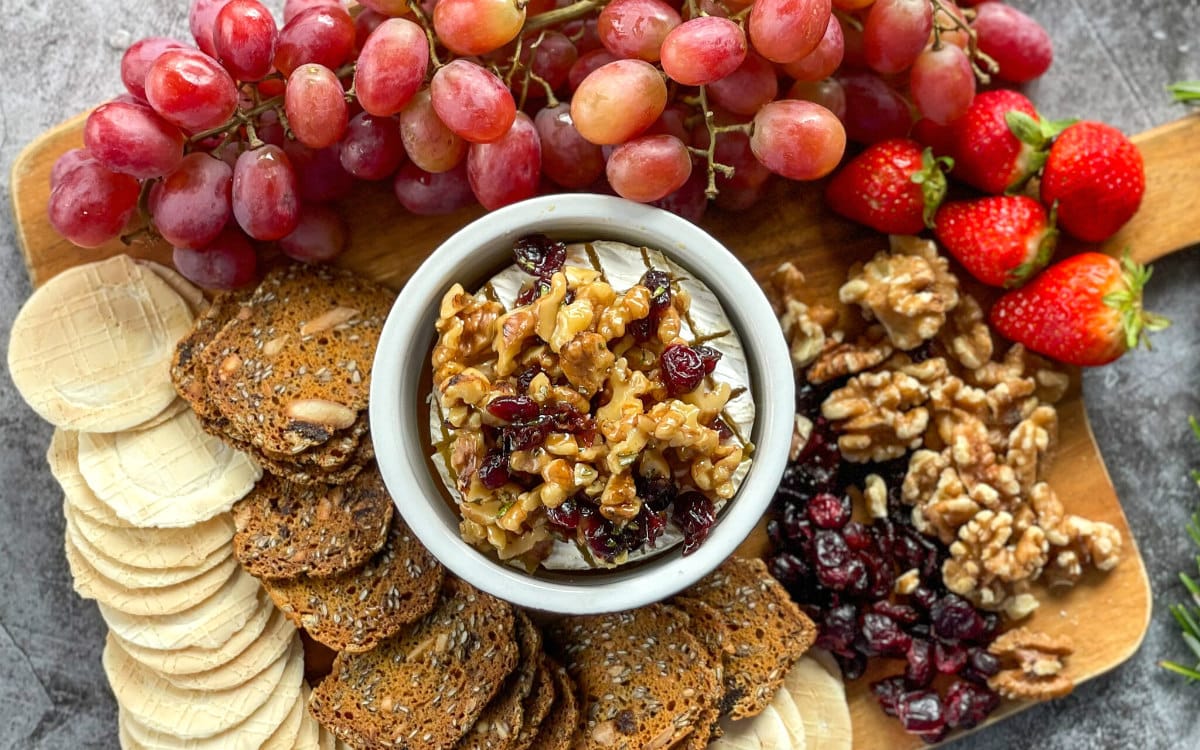 Thank you so much for stopping by to check out my latest recipes on my blog. If you are not already, be sure to follow me on Facebook or Instagram for more deliciousness, and you can register your email in the subscription box below to receive all my recipes as I publish them.
Happy Baking!
Anna
Pin It! Pinterest