One of my favourite supermarket treats can be easily copied at home! Your cheese and crackers get fancy with these delicious gourmet crackers.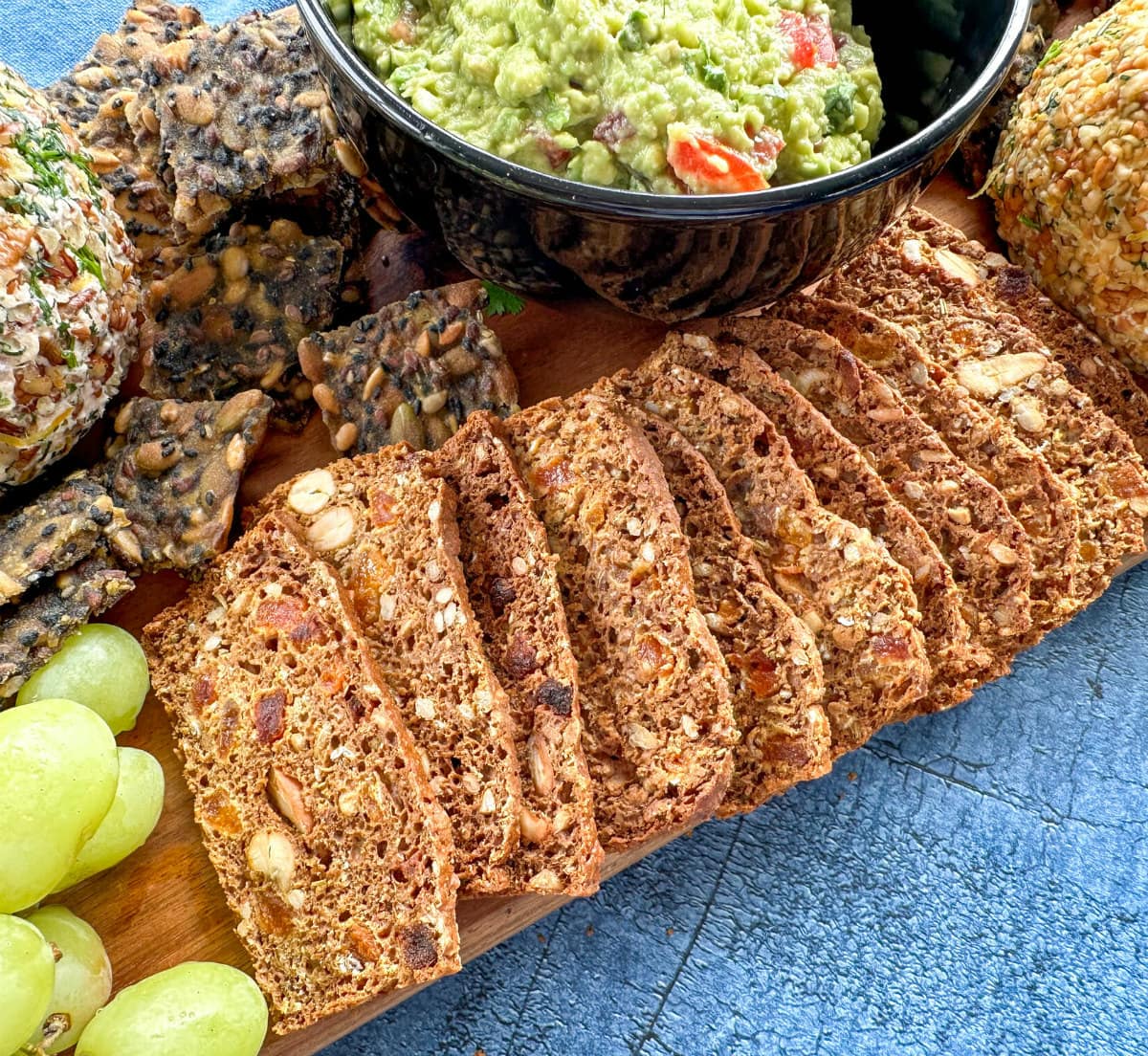 Ingredients for this recipe were kindly provided by Countdown Supermarkets as Brand Ambassador, all opinions are my own.
I am so delighted to finally share with you this copycat recipe of one of my favourite store bought treats. Last year when I shared my cheeseballs with you I had a few ask me if I also had a recipe for the gourmet crackers I had in the pictures.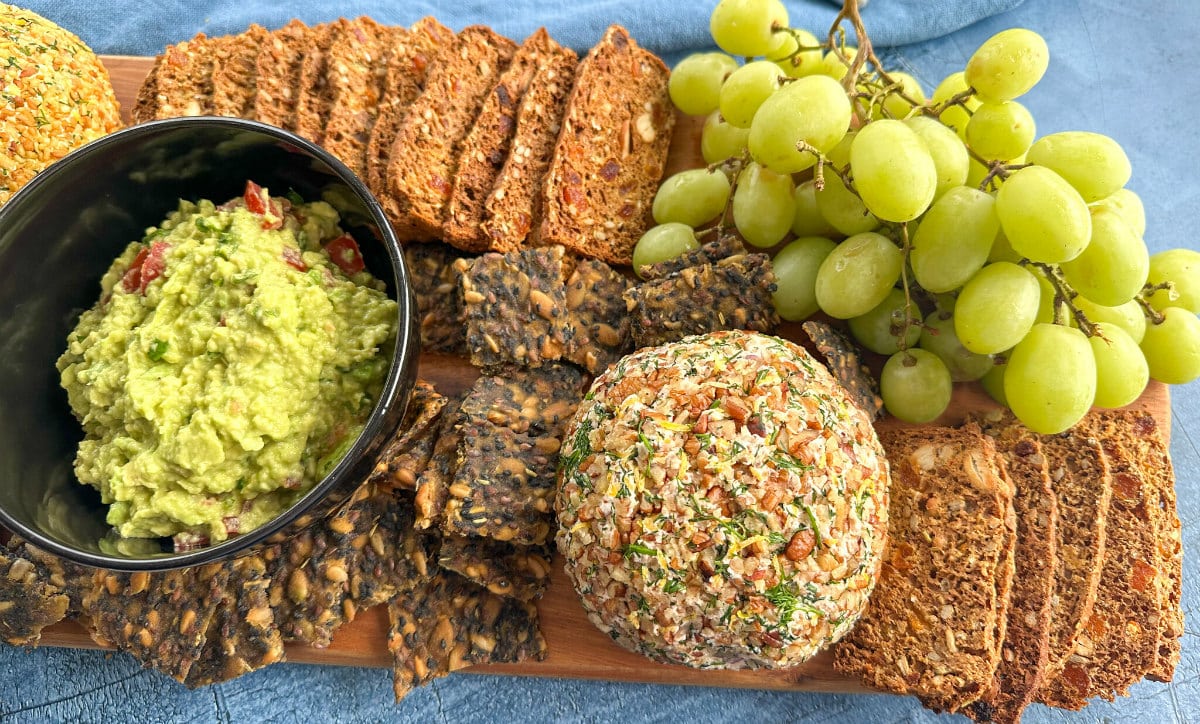 I tried a few recipes and the one from Trader Joes has been the most successful for me so I have changed a few things to make it more suitable to a NZ audience and I think the outcome is fabulous if I do say so myself.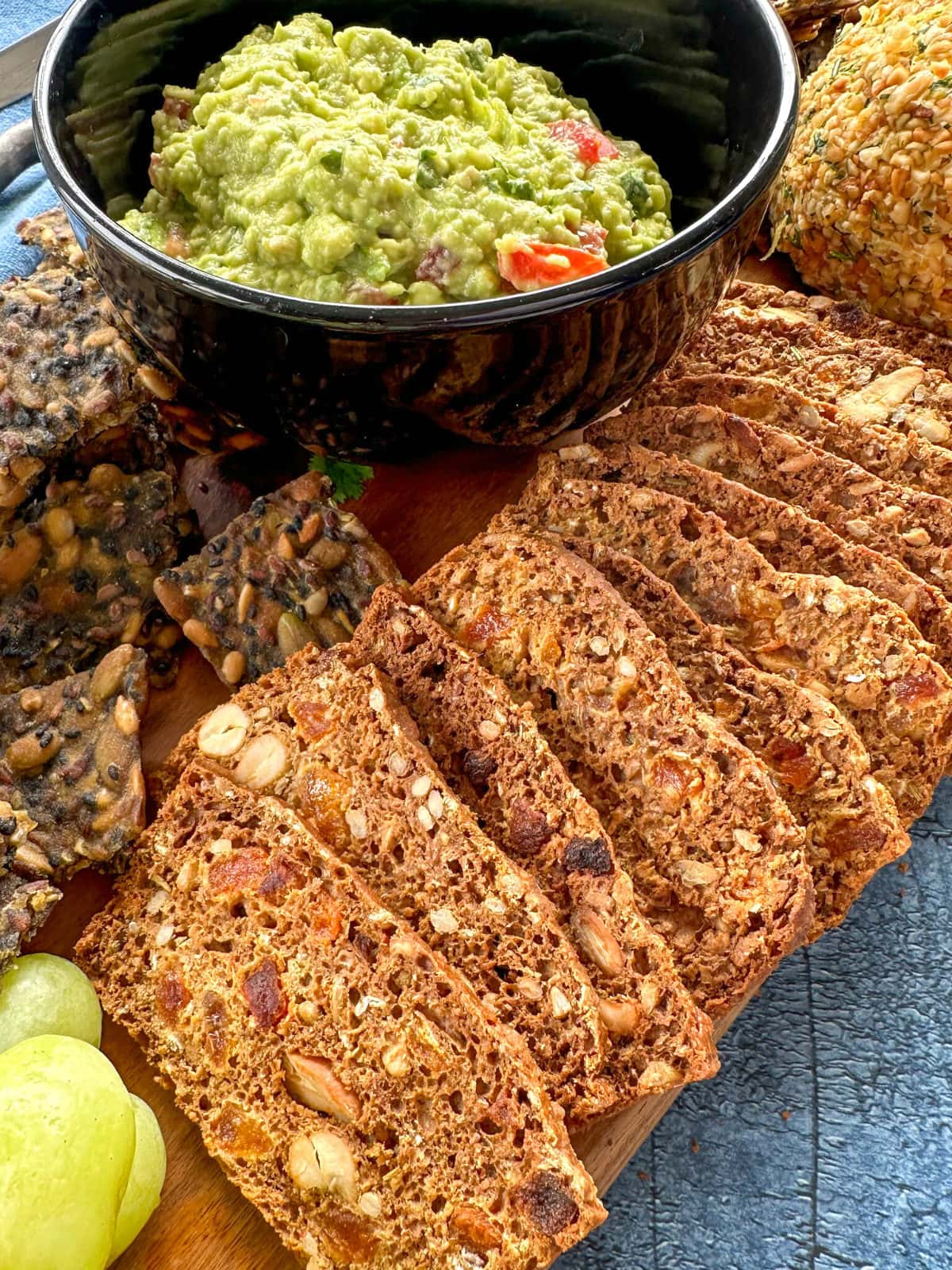 These crackers are twice cooked, once into a loaf shape, then sliced thinly to become the crisp golden gourmet crackers that I love. They are also really versatile. Once you have the basic recipe down the additions you make in the way of herbs dried fruits and nuts can vary.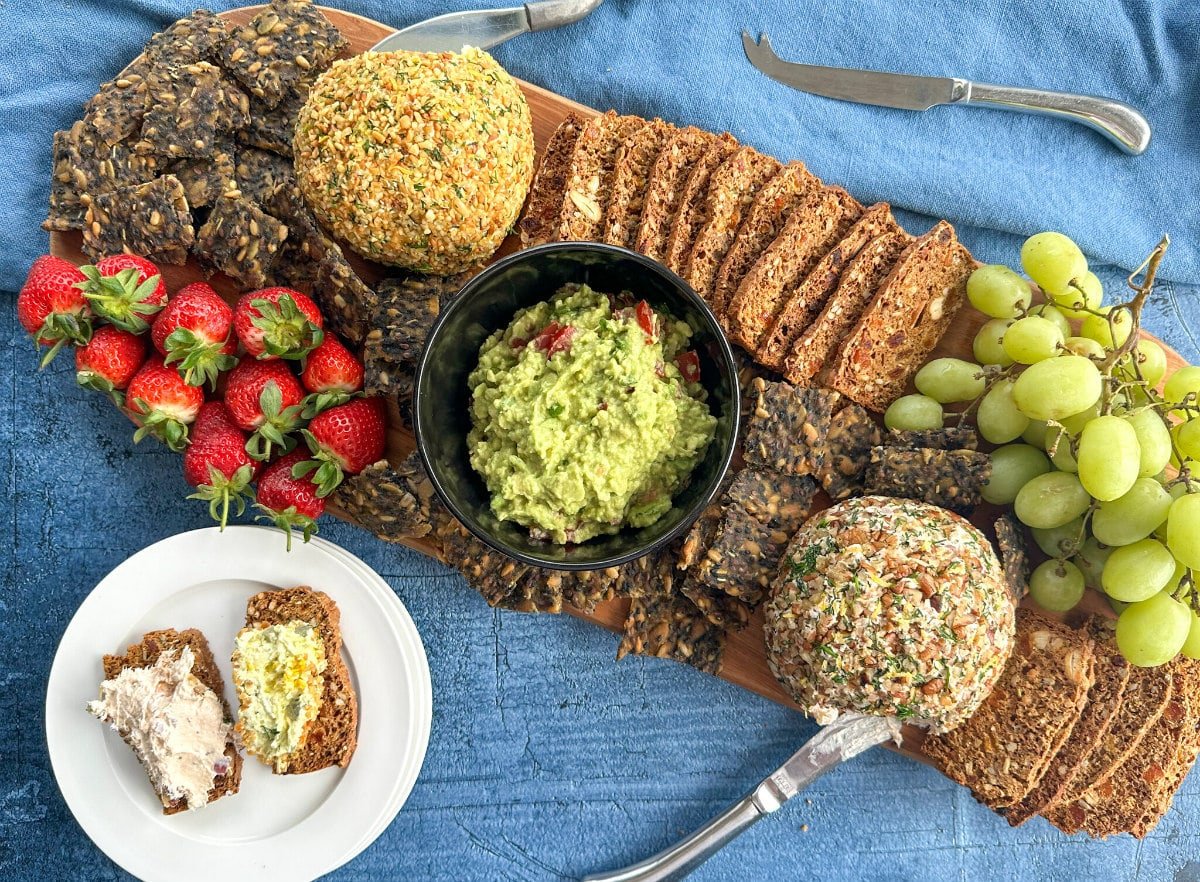 In this platter above are 4 special recipes including these gourmet crackers, find the rest linked below
The ingredients I have used today include apricots, cashews and rosemary as the main flavours, but you can use cranberries, almonds, seeds, cumin as just a few examples of the changes.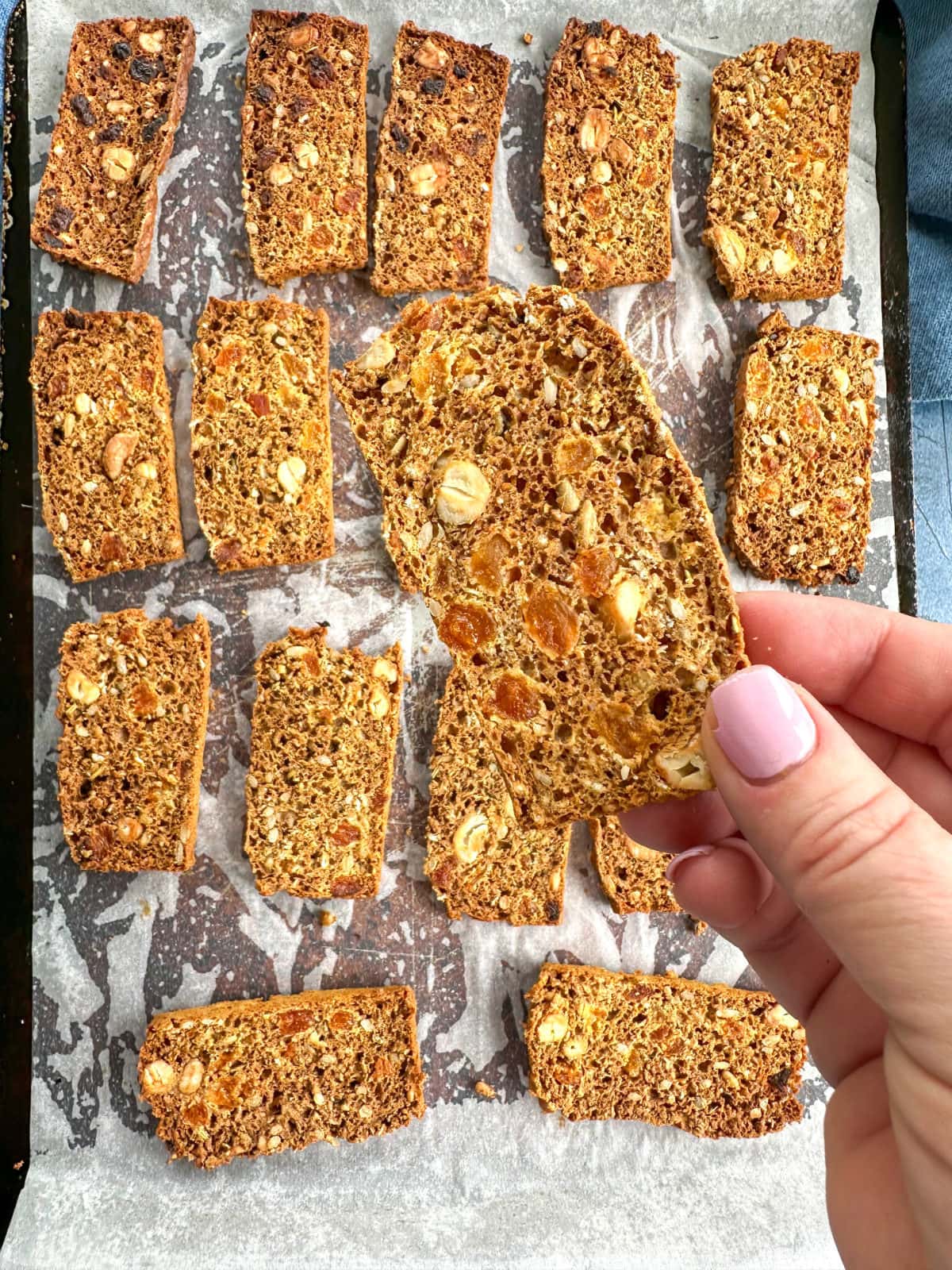 To bake these you can use a loaf pan as I have done, mini loaf pans or even small round mason jars that are well greased. I kept it super simple and made larger slices as you can see above. If you are using something else adjust the cooking times accordingly.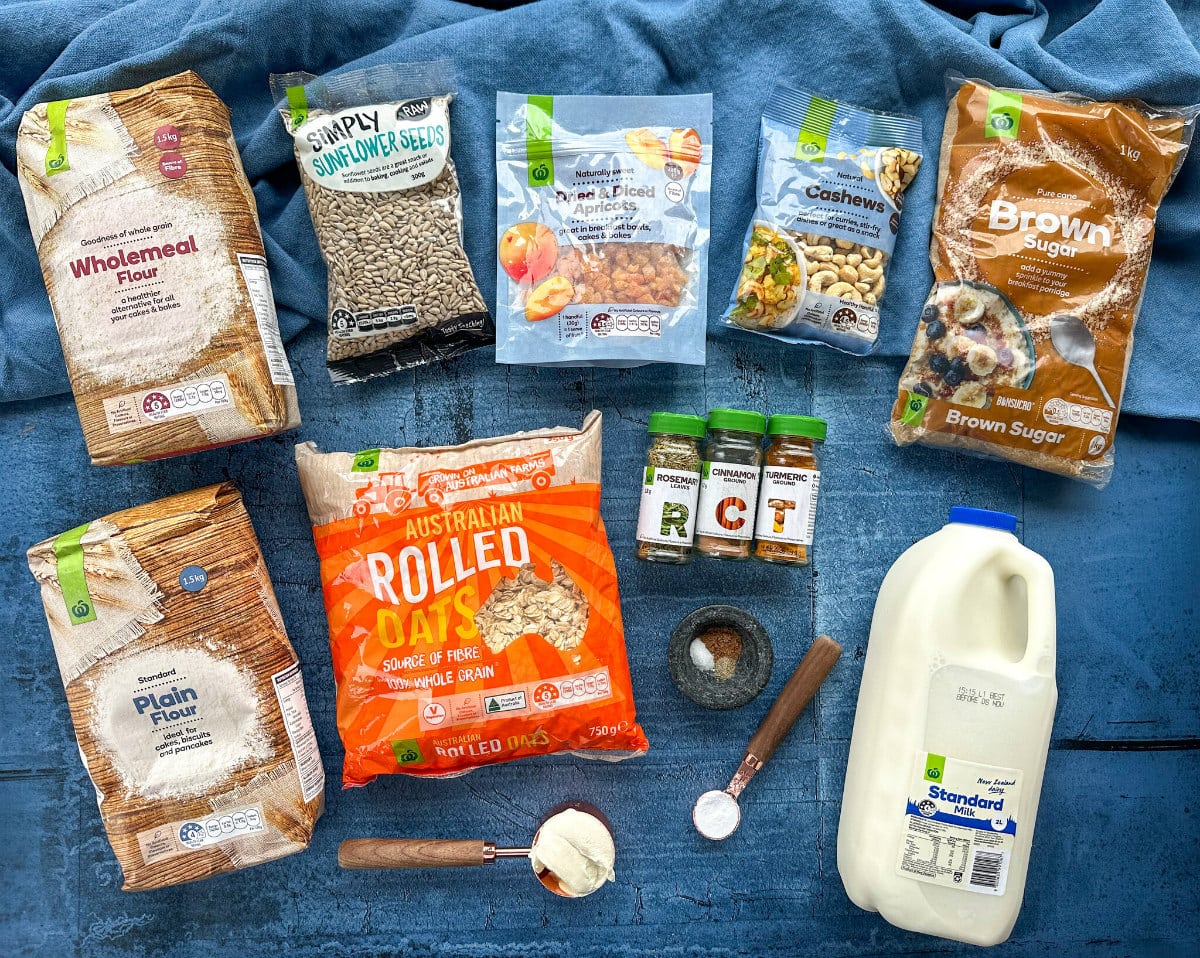 Here is a snapshot of the ingredients this recipe uses
Scroll down to the printable recipe card for full ingredients list and method
Milk

Brown Sugar

Sour Cream

Plain White Flour

Wholemeal Flour

Dried Fruit (Apricot or Cranberries)

Baking Soda

Rolled Oats

Sunflower Seeds

Nuts – cashews, slivered almonds, macadamias etc

Turmeric

Cinnamon

Nutmeg

Rosemary, dried

Salt & Pepper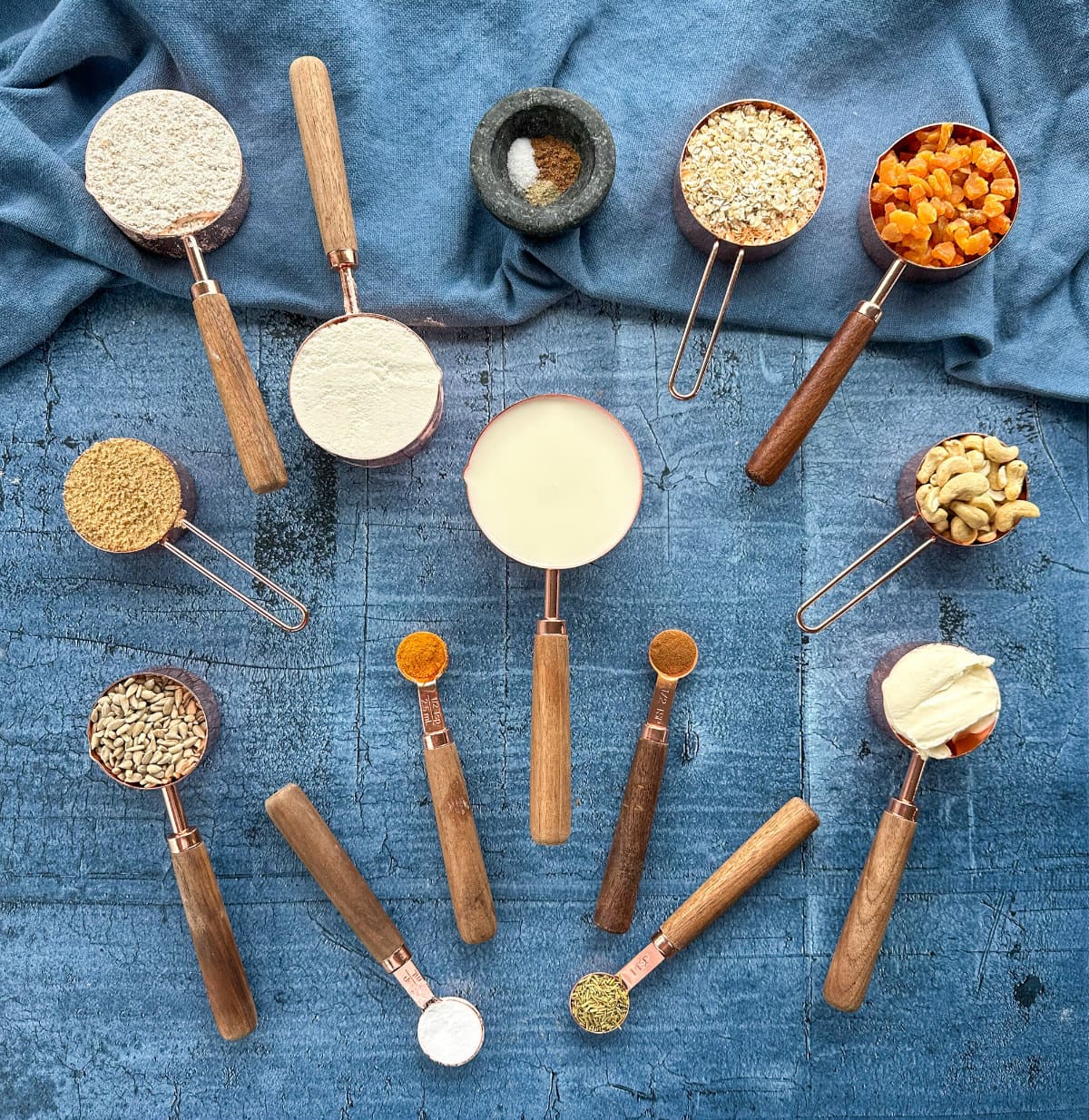 How to make this recipe for Gourmet Crackers is lovely and easy, you just need some time and patience! As I mentioned above the recipe is twice baked.
First you make the loaf to make a lovely thick batter. Then you place this in a small narrow loaf pan. There are many methods for the shape of the loaf, some even use small jars to make round crackers.
I find using a loaf tin is the easiest, the pan I use here is 21 x 11 x 7 cm so check if you have one this size.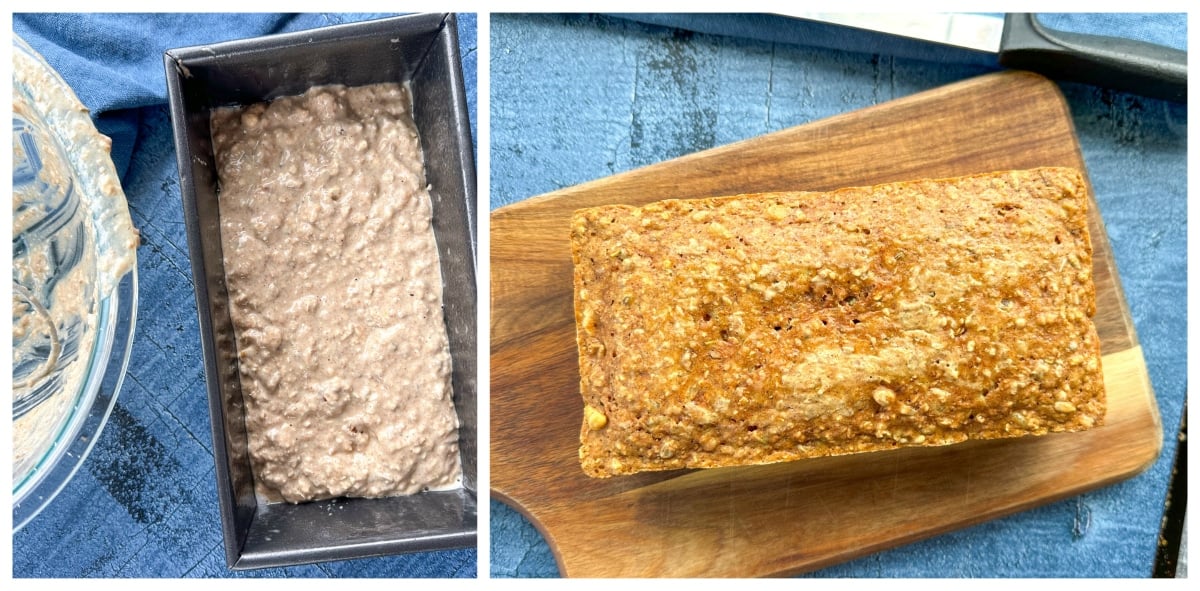 Once it has baked and cooled on the rack you want to freeze it for a few hours. The reason for this is to make slicing it much easier. The slices are to be nice and thin, I felt comfortable making mine 3-4 mm, using a serrated knife making straight cuts.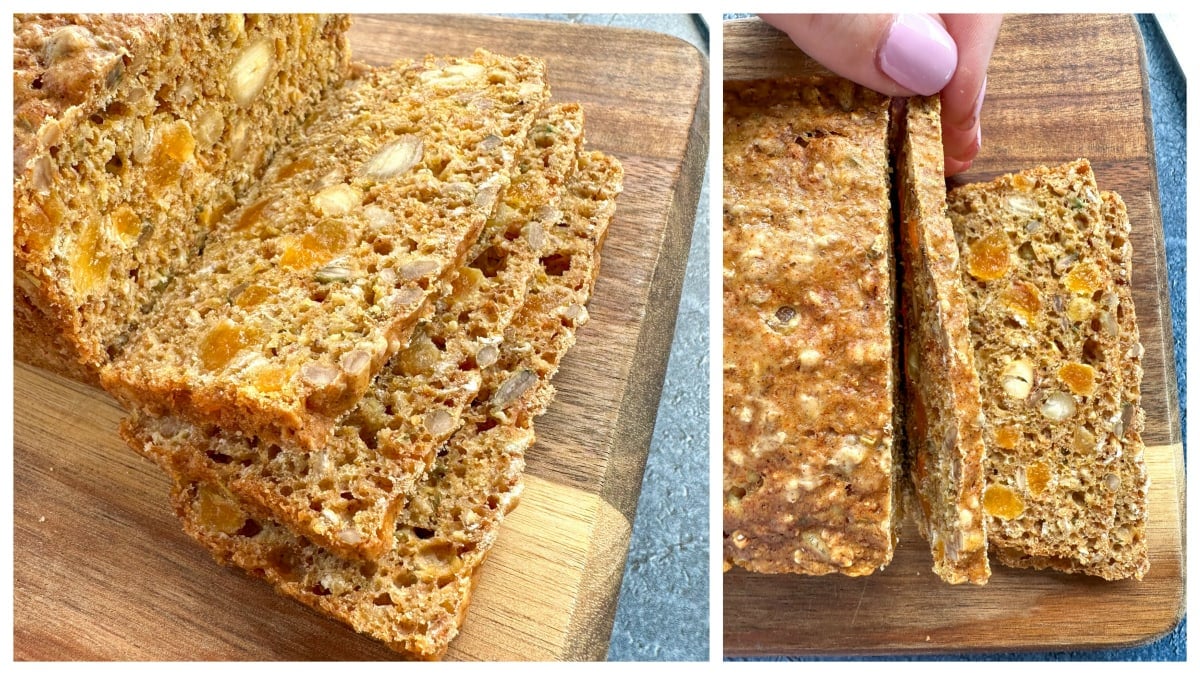 Then bake on a low temperature in the oven turning once until golden brown and crisp. If stored well they will last up to 4 weeks in an airtight container.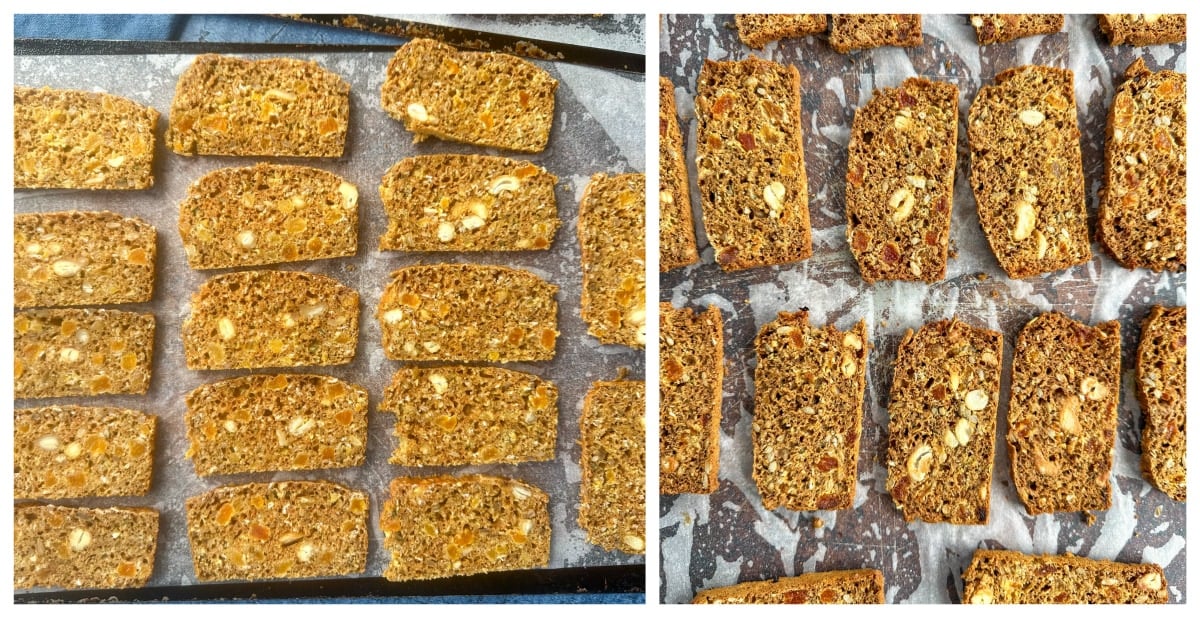 I hope you love this lovely recipe for Gourmet Crackers
If you make this recipe be sure to let me know what you think of it in the comments below.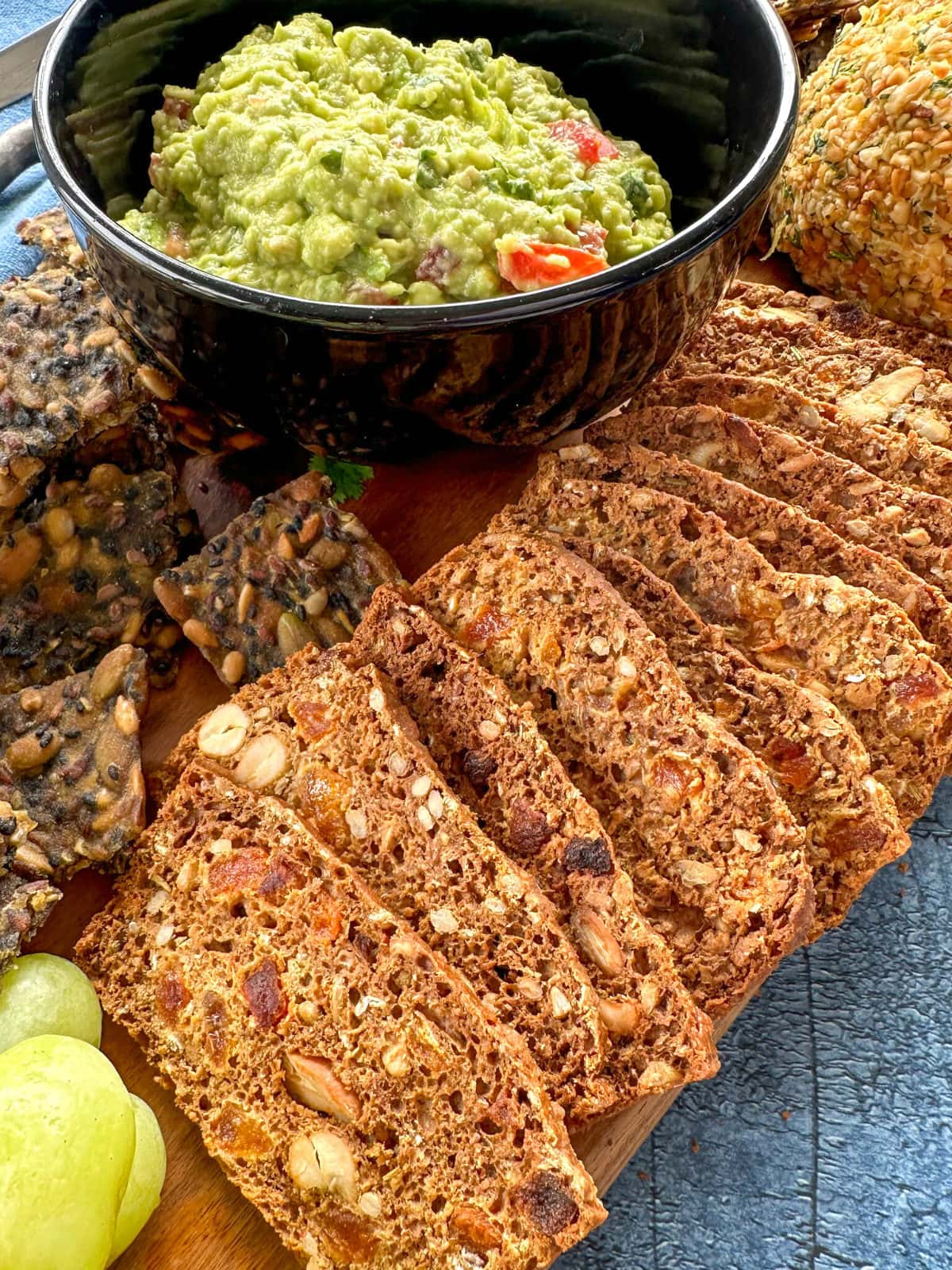 Thank you so much for stopping by to check out my latest recipe and others on my blog. If you are not already be sure to follow me on Facebook or Instagram for more deliciousness, and you can register your email in the subscription box below to receive all my recipes as I publish them.
Happy Baking
Anna
Pin It! Pinterest