Deliciously light and moist, these Carrot & Pineapple Muffins are definitely a recipe to keep.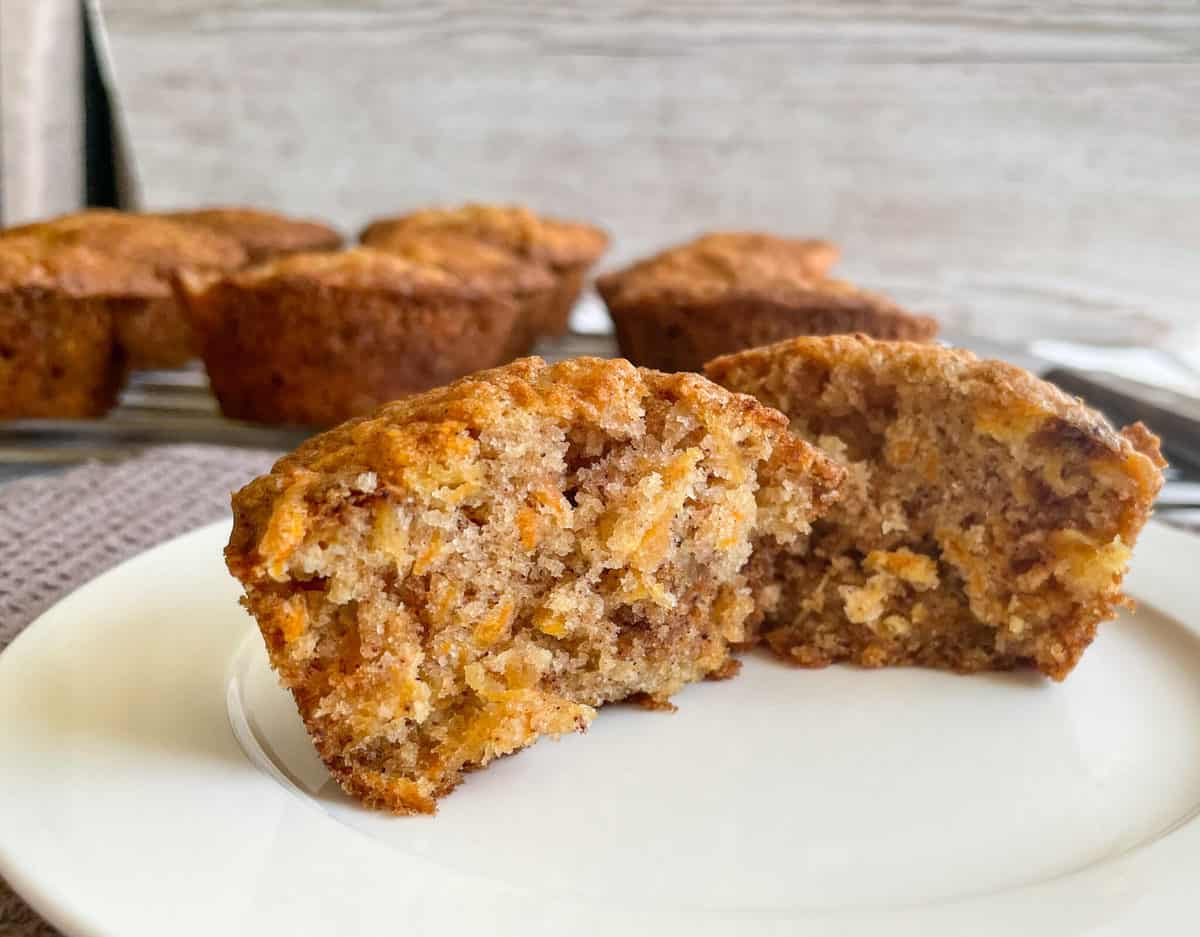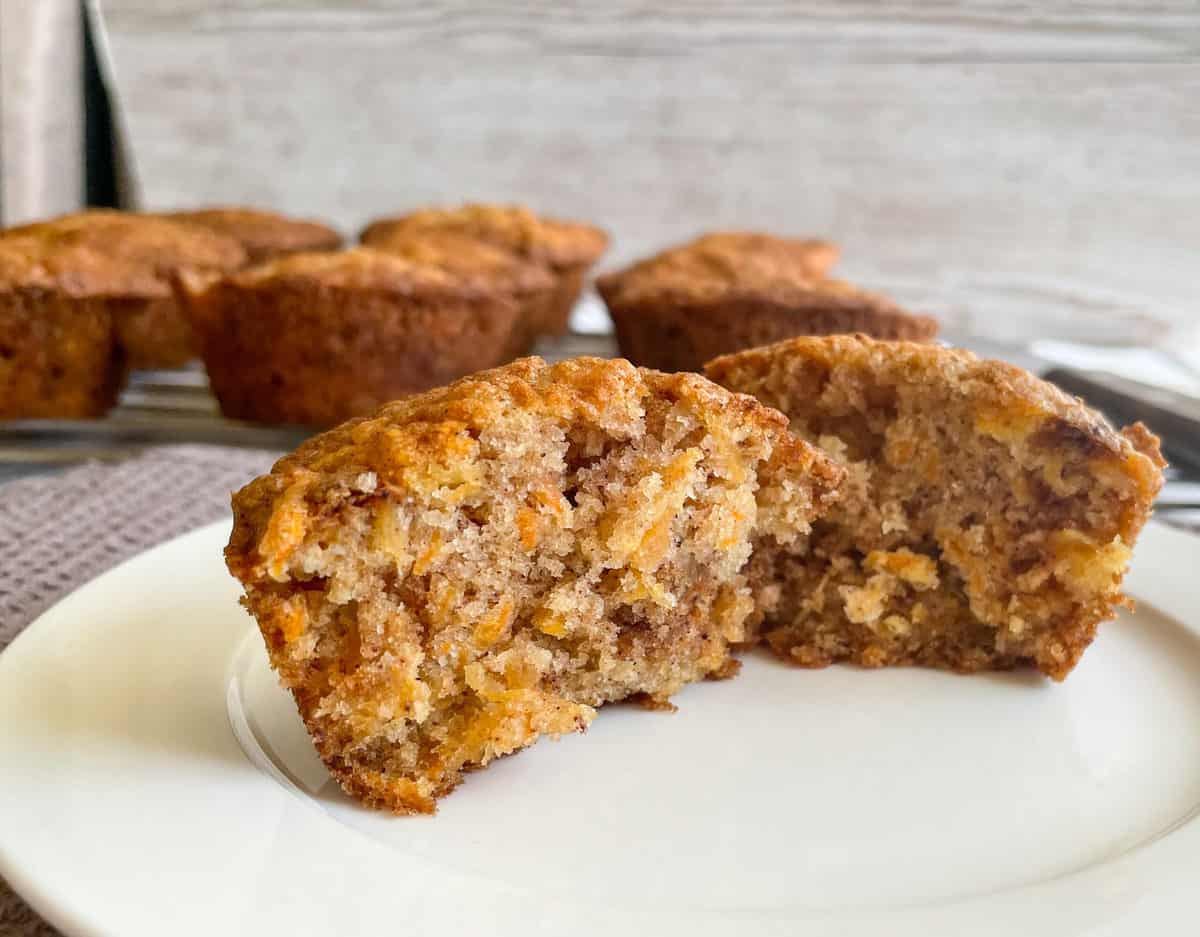 The ingredients for this recipe have been kindly donated by Countdown Supermarkets – all opinions are my own
I have recently been lucky enough to receive a huge boxes of my great Aunt's recipe books. Aunty Lucy appears to have kept every recipe she ever tried.
There are so many here that are amazing, old cut outs from the newspaper, magazines and hundreds in her own handwriting with a friends name at the top that she got the recipe from. I am honoured to be able to keep them alive here on my blog.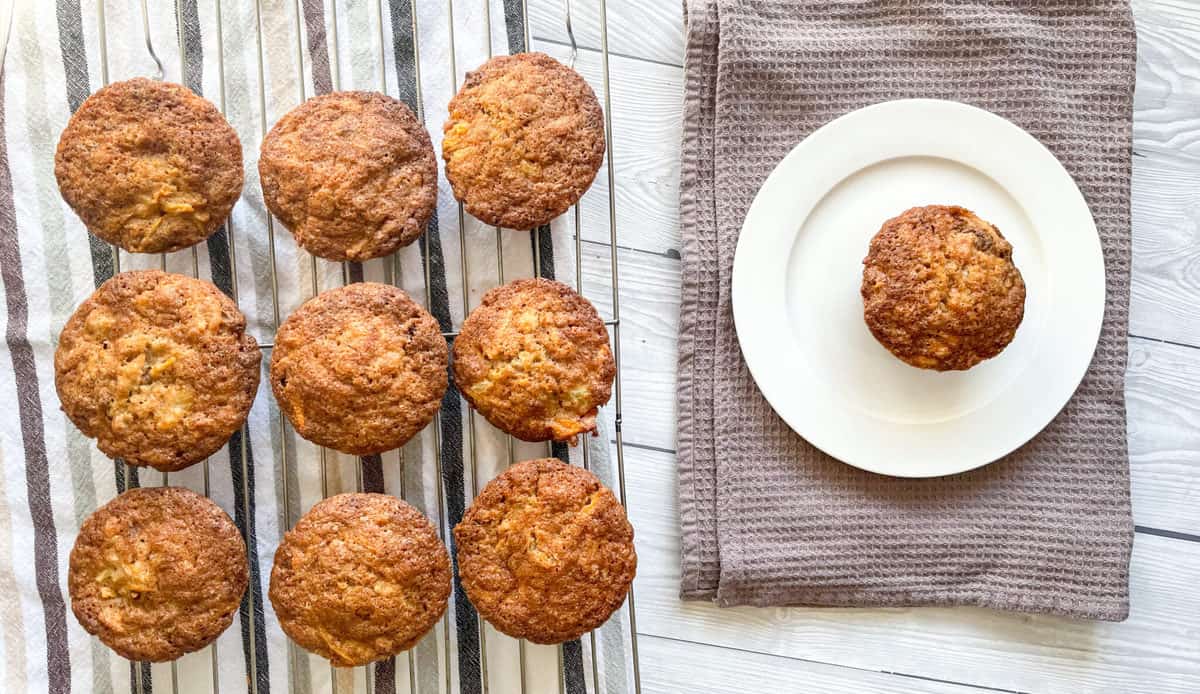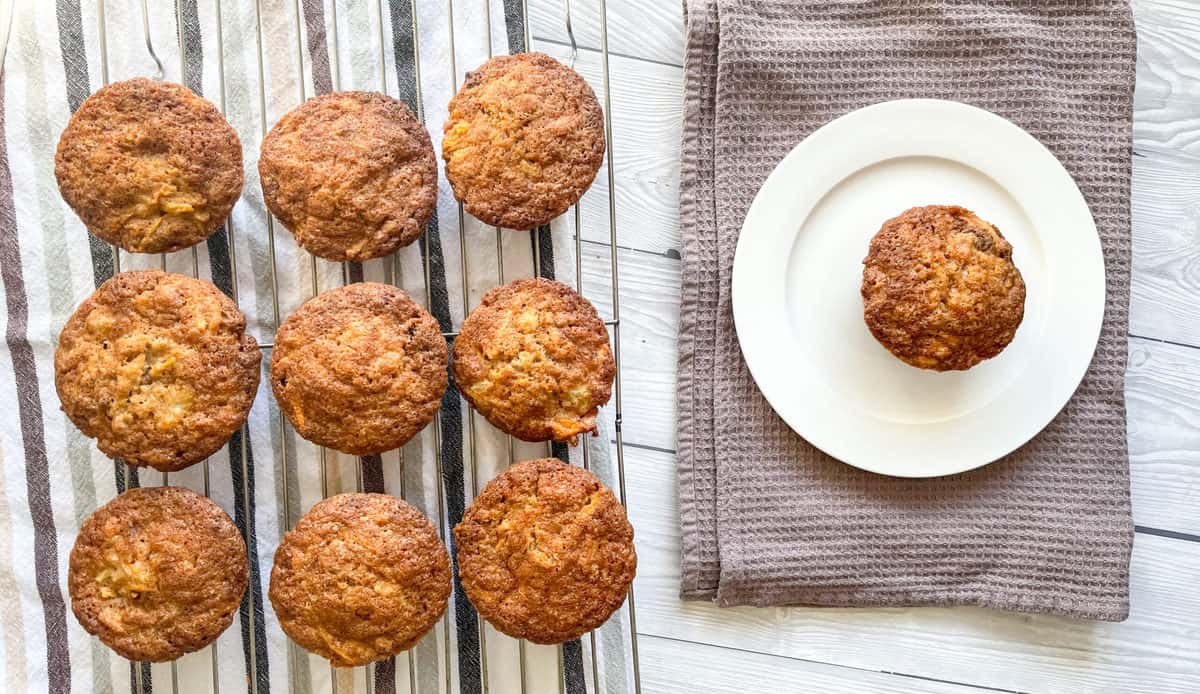 In this case this recipe comes from her friend Peg, and I can tell you these are absolutely delicious. The family enjoyed these for lunch, then again at afternoon tea and well, they are all gone! So that is high praise indeed.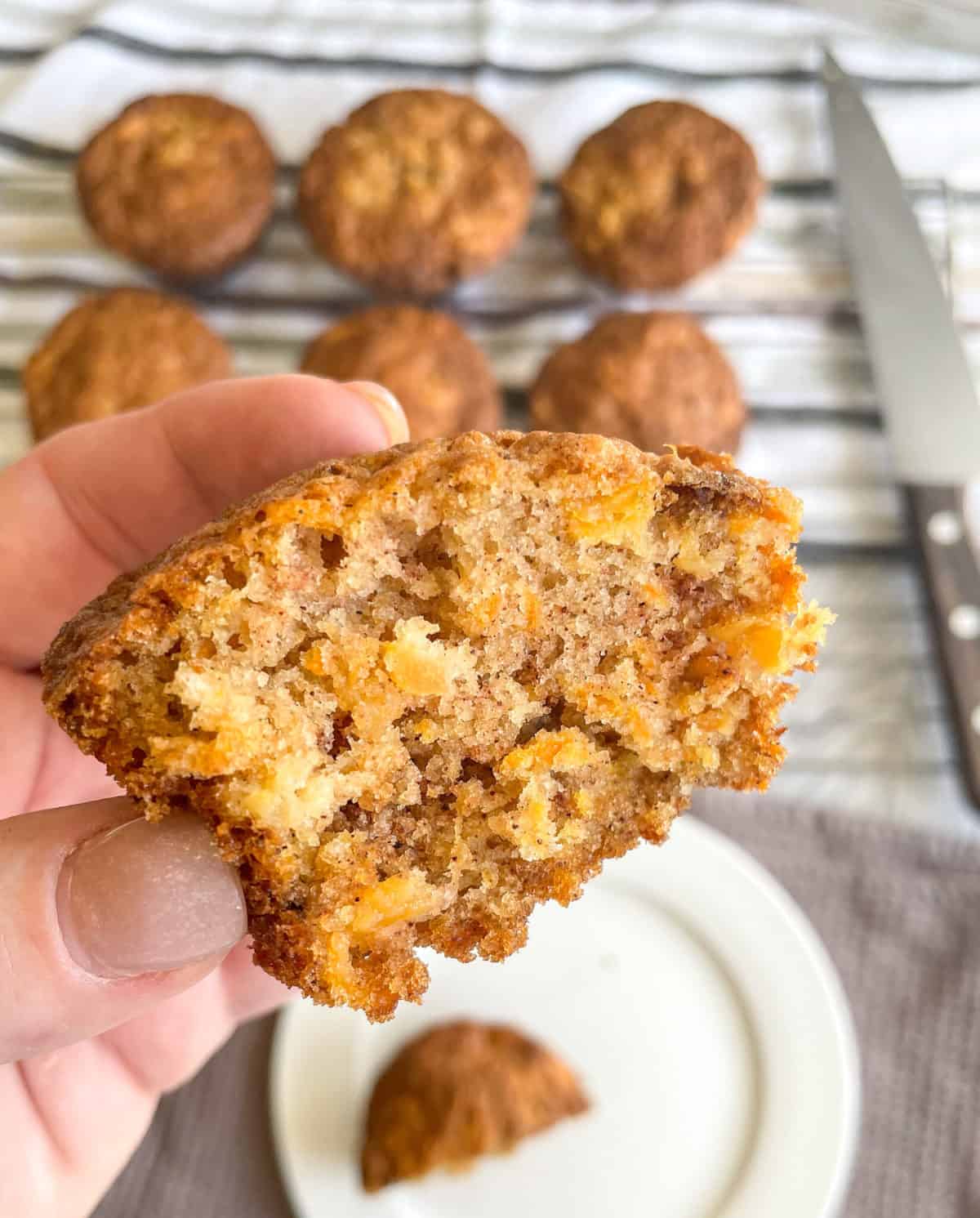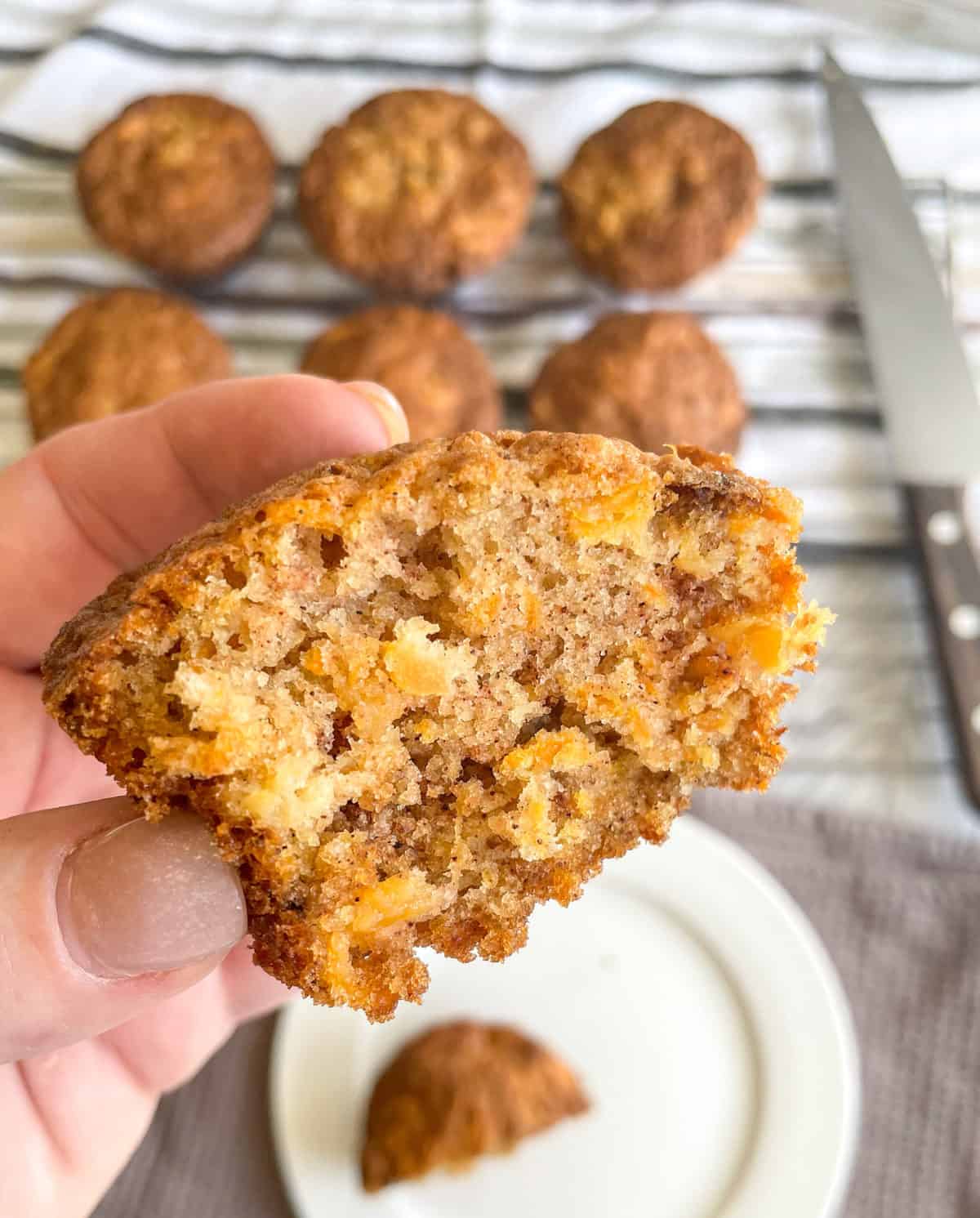 The combination of carrot and pineapple is just beautiful, they create a lovely light muffin that is so full of flavour there is no need for a fancy topping or icing.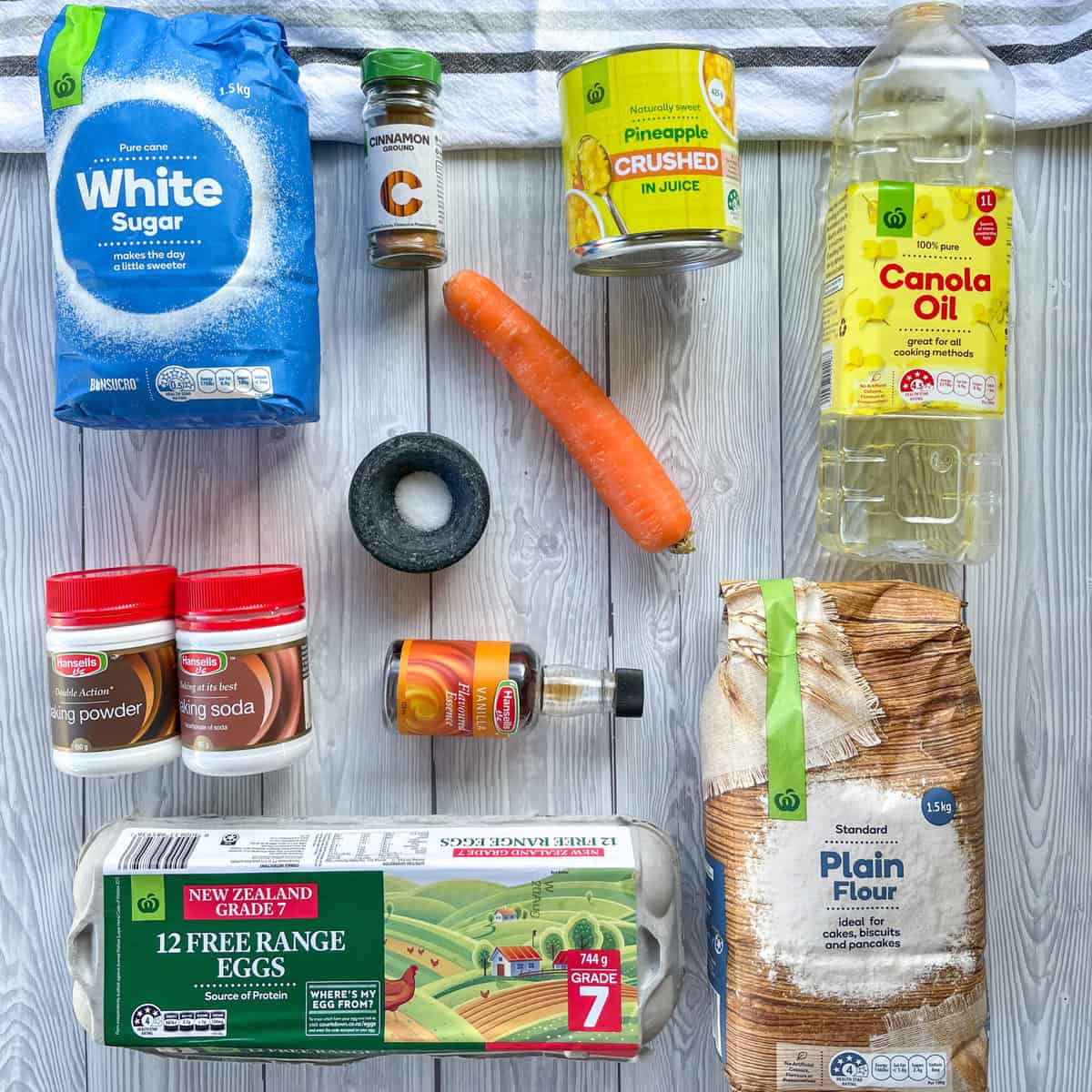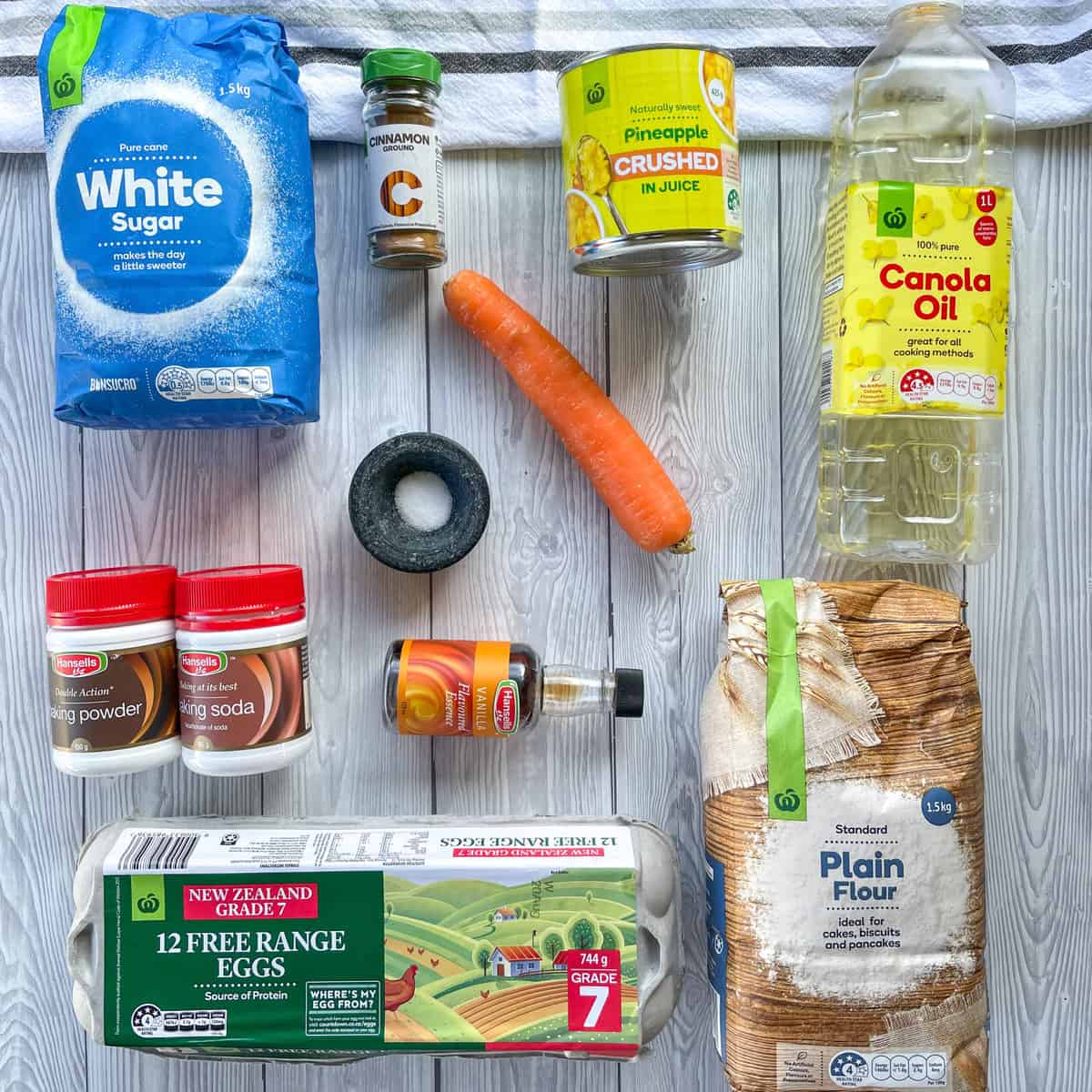 The ingredients as always are very simple
Plain White Flour

Baking Powder

Baking Soda

Cinnamon

Salt

Carrot

Pineapple

Sugar

Canola Oil

Vanilla Essence

Eggs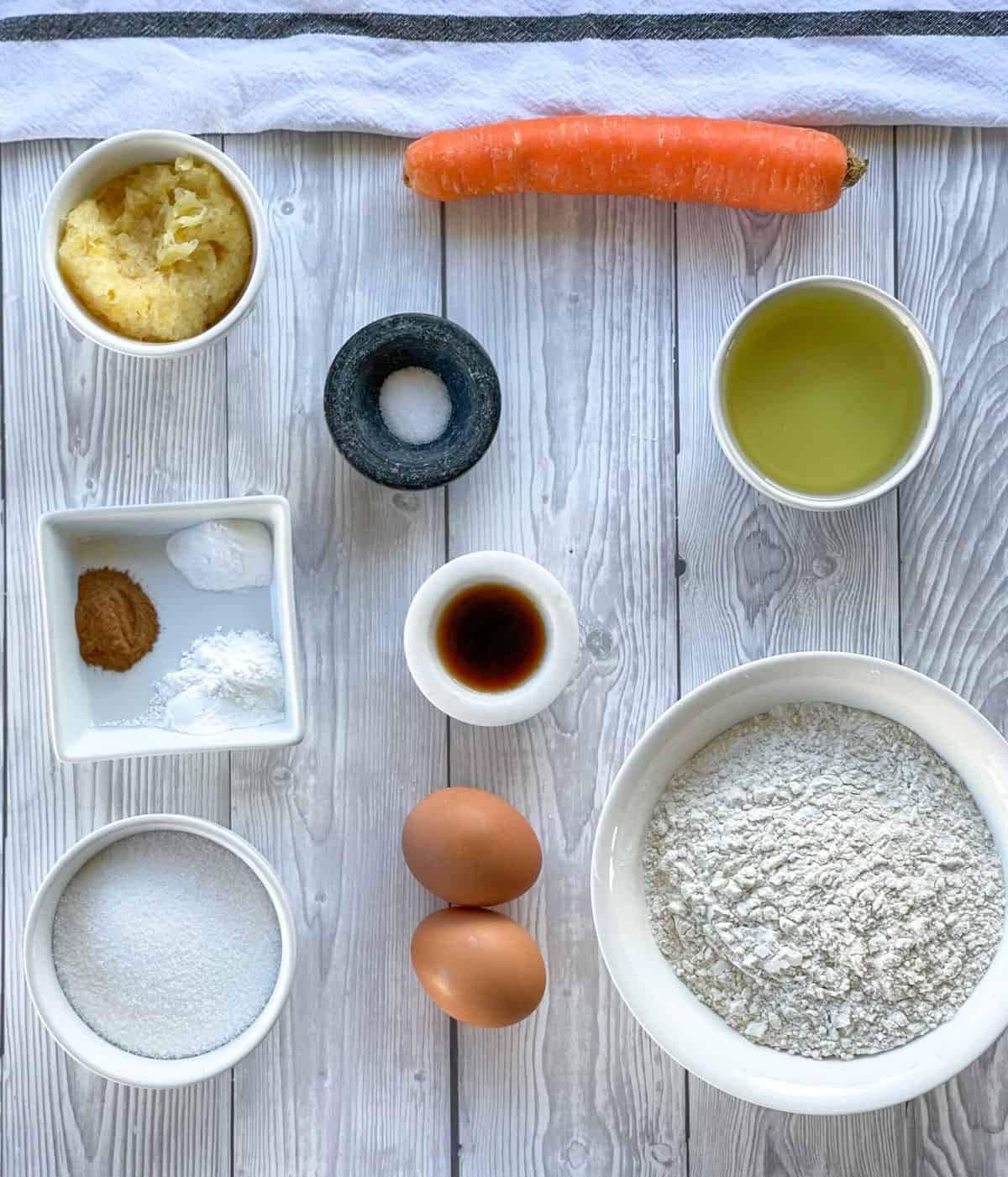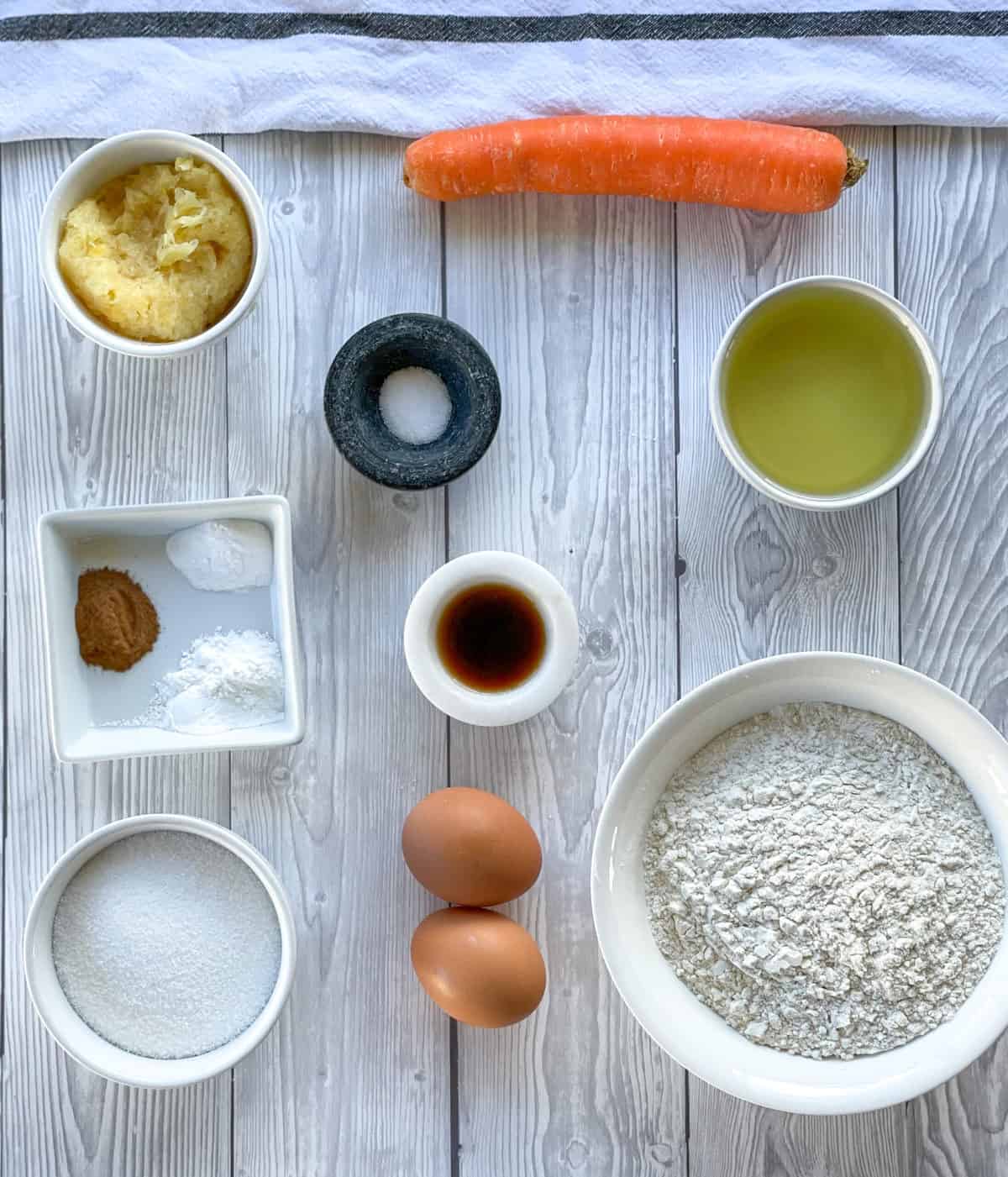 Muffin recipes are always so quick to whip up as usually just a matter of combining the wet ingredients into the dry and that is the case here.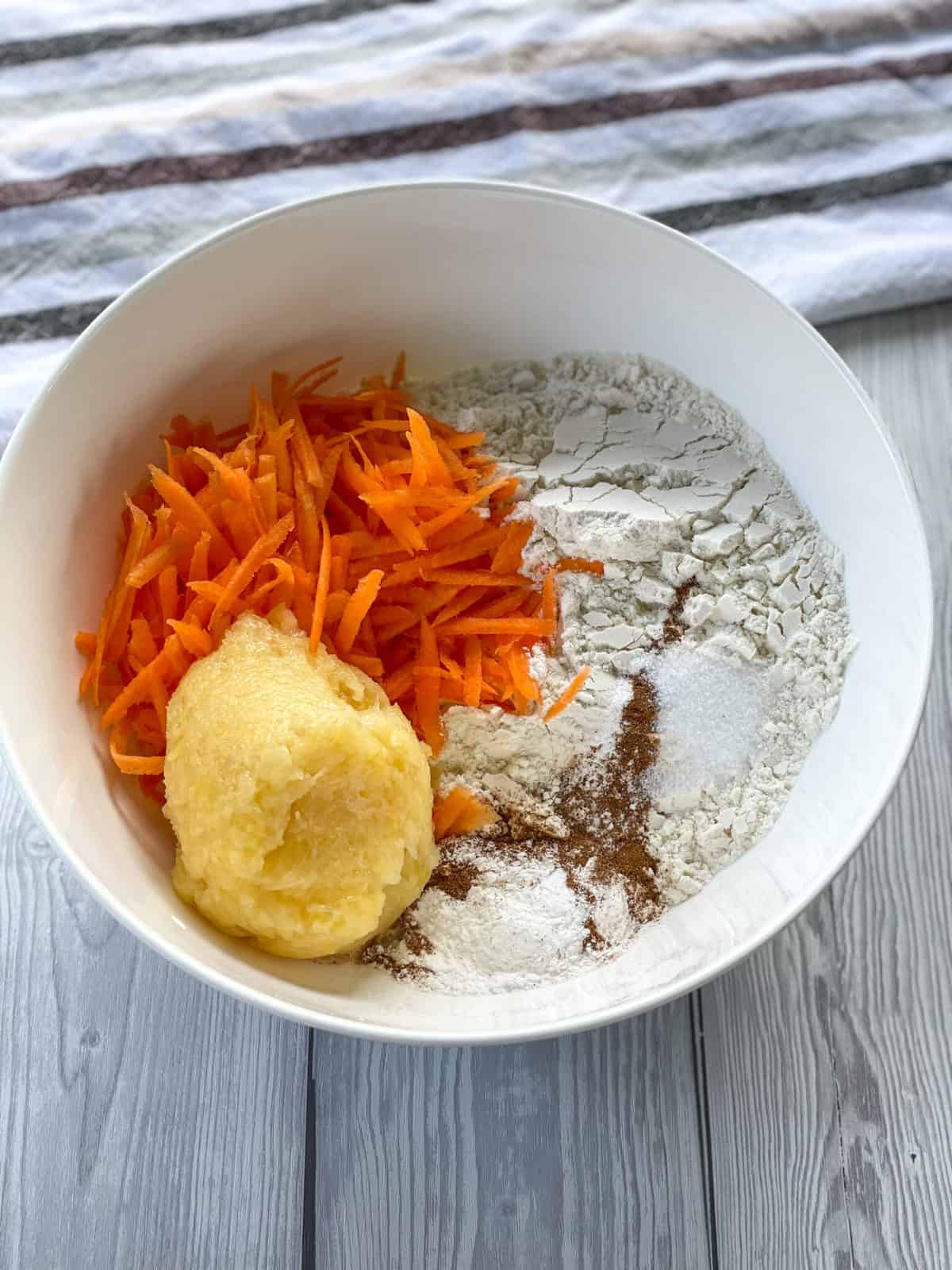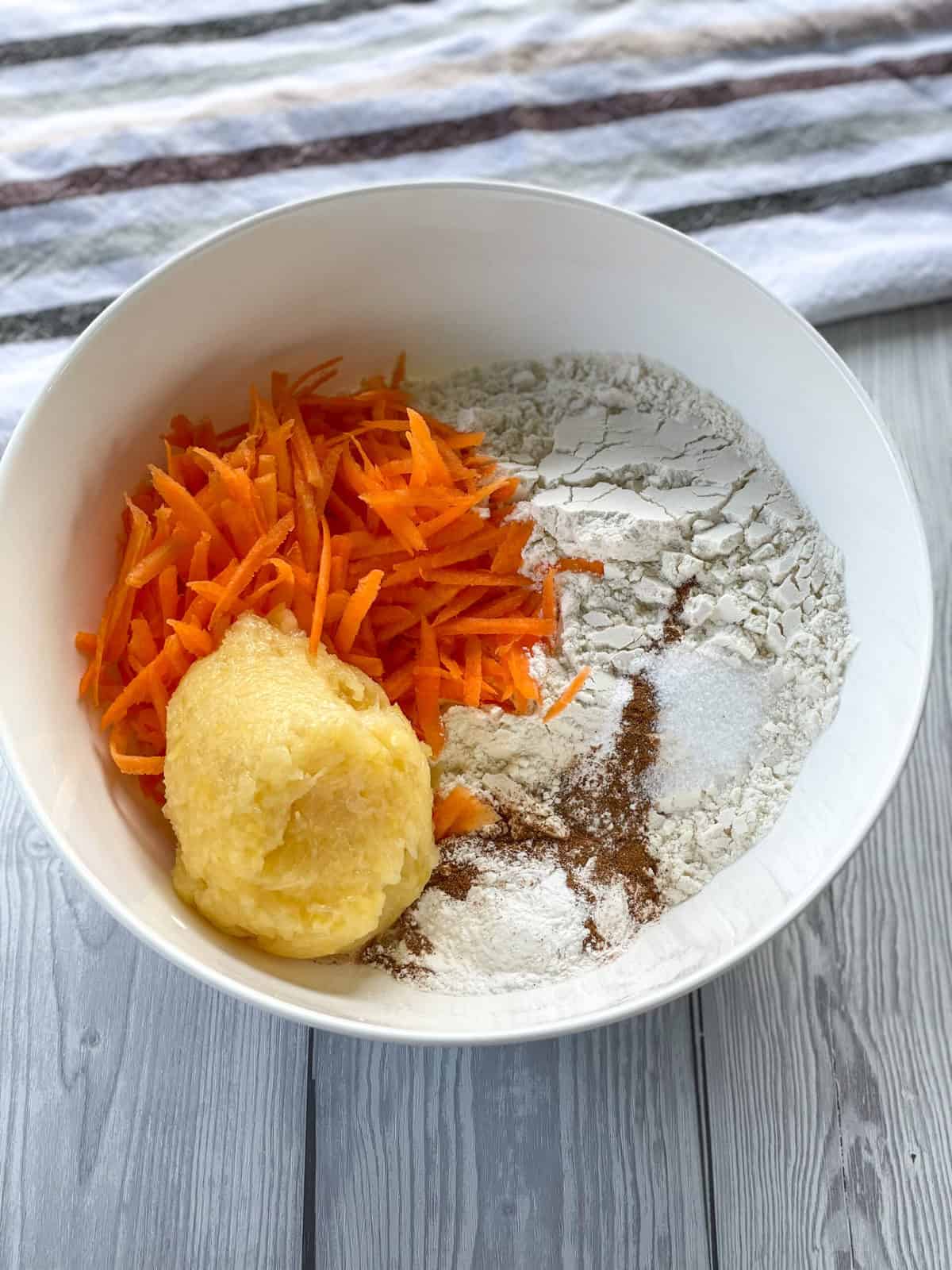 You combine the dry ingredients including the grated carrot and the drained pineapple. The key here is to weigh the pineapple before you drain it.
The original recipe just calls for a small tin of crushed pineapple so I have made an assumption on the size and it was perfect. So measure your pineapple then drain well.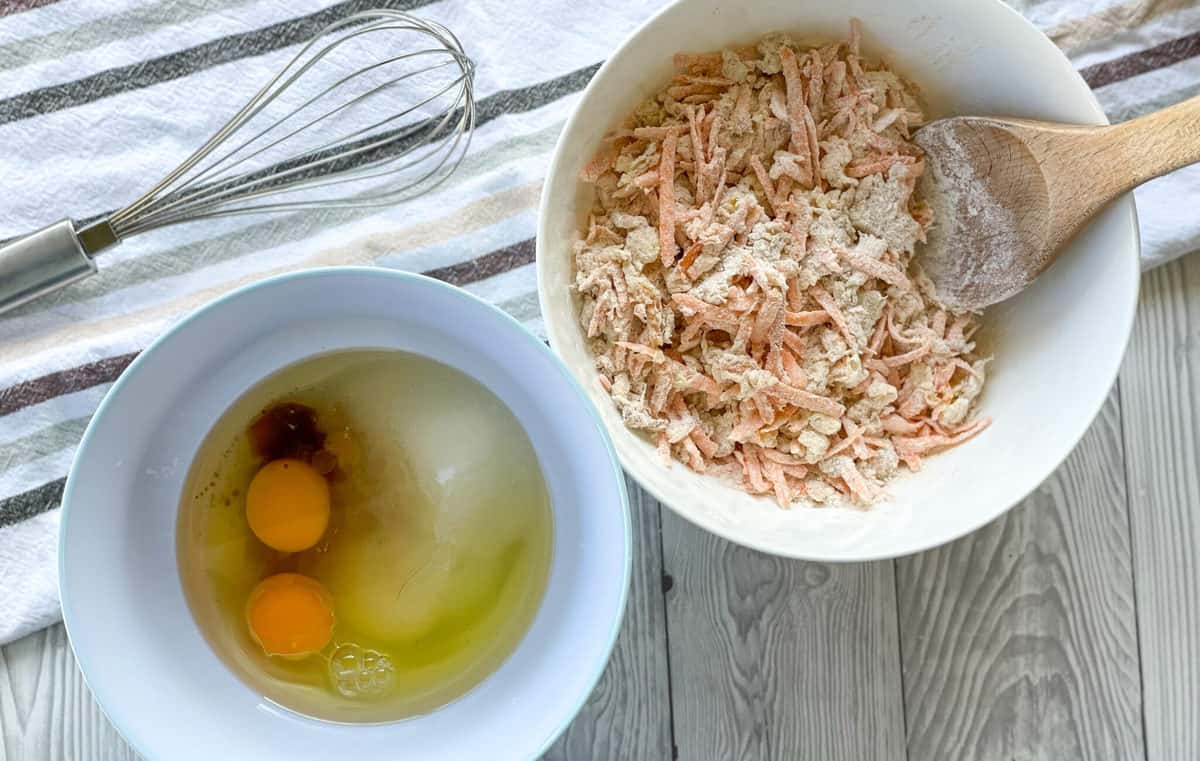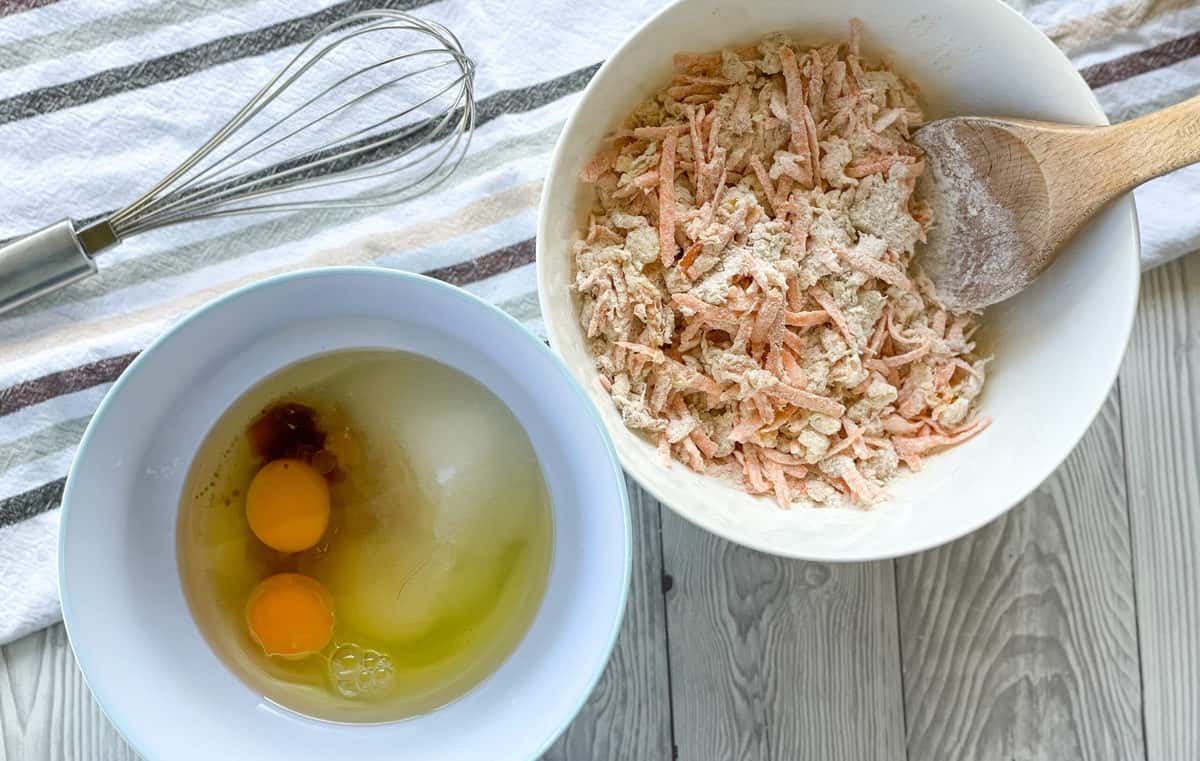 Combine the wet ingredients creating an emulsion of the sugar, oil and eggs, then carefully stir this through the dry ingredients.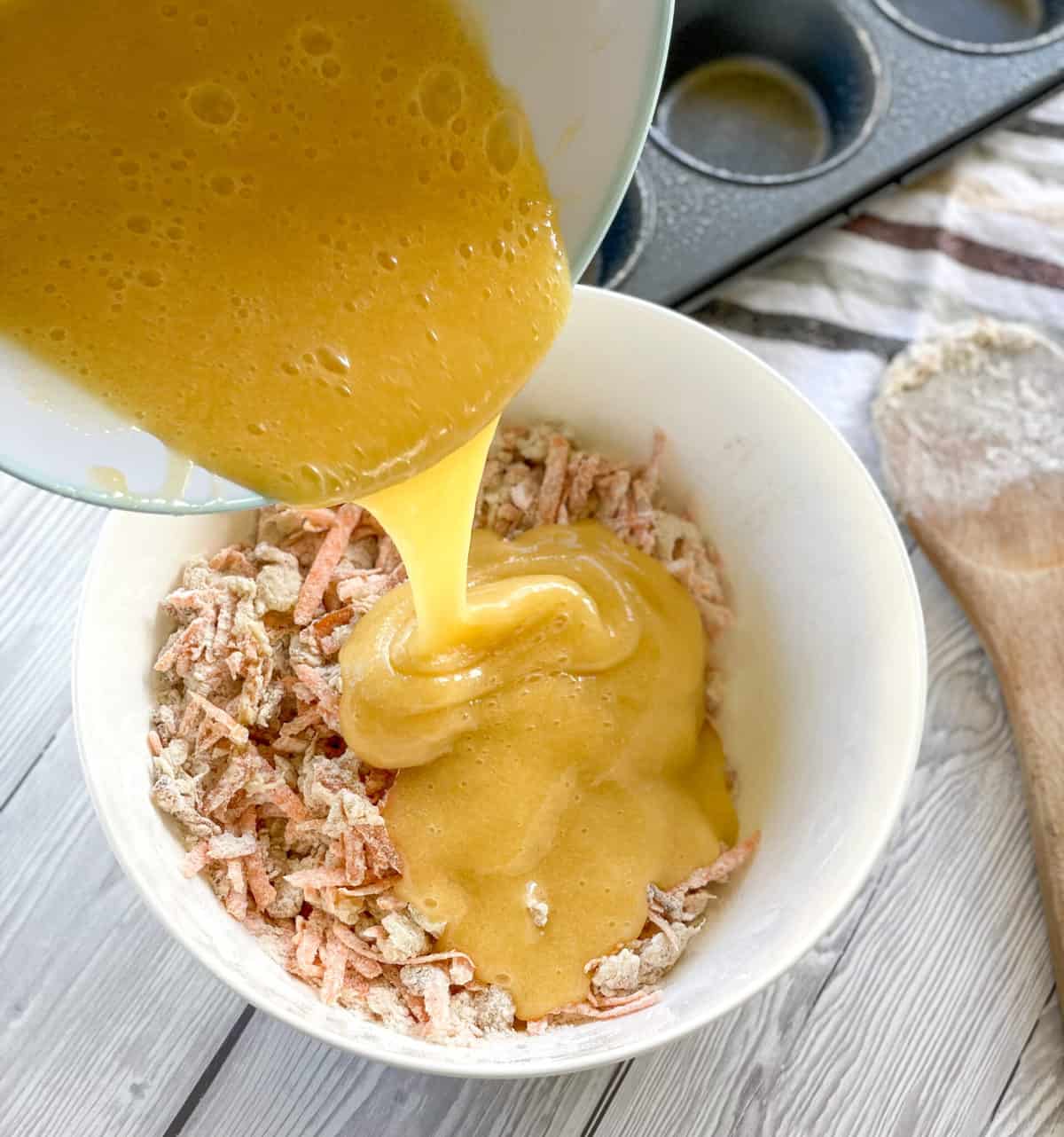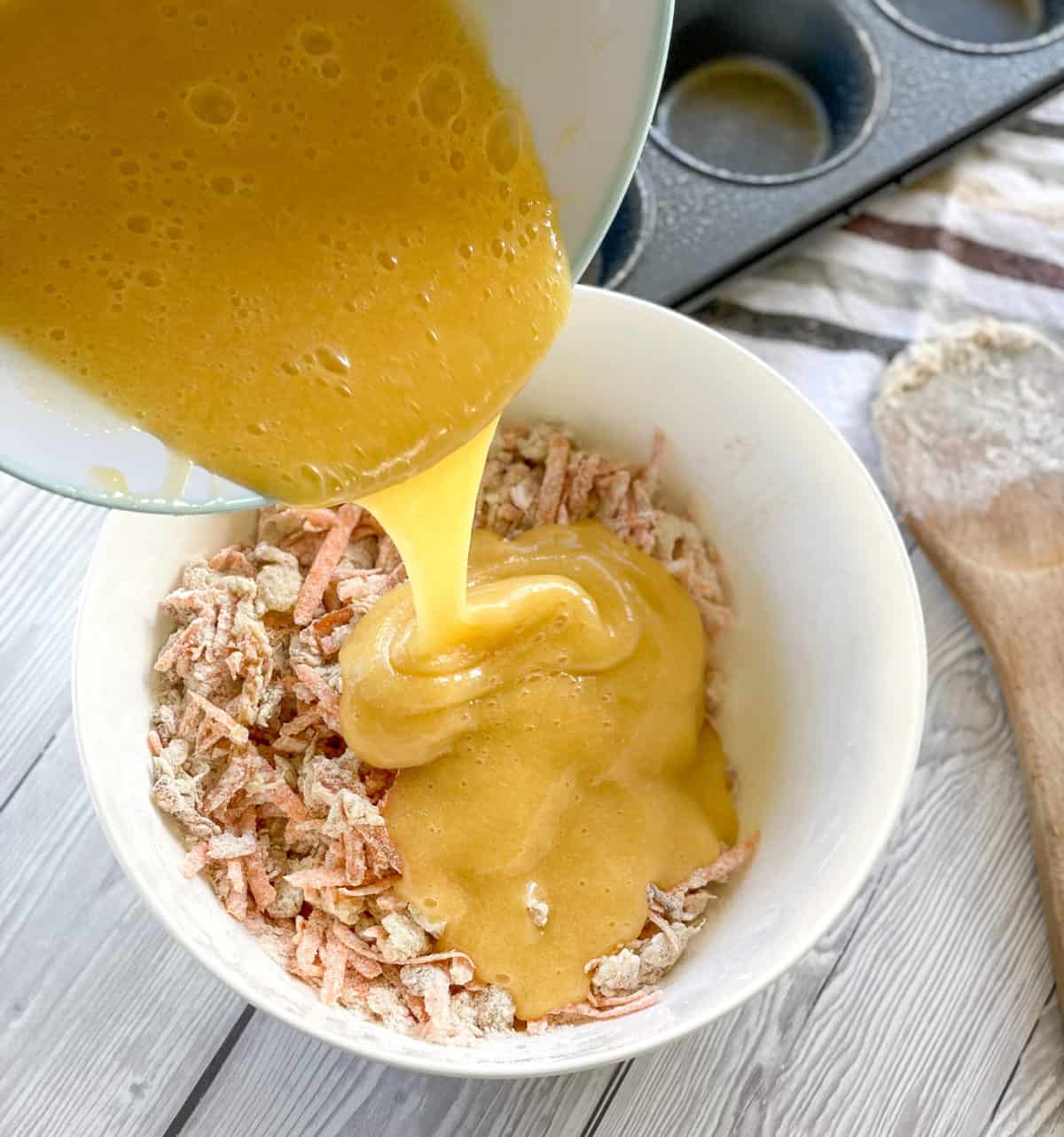 All ovens are different but this recipe takes around 18-20 minutes for the muffins to cook through, they spring back to the touch and are golden brown when done. They will freeze well too.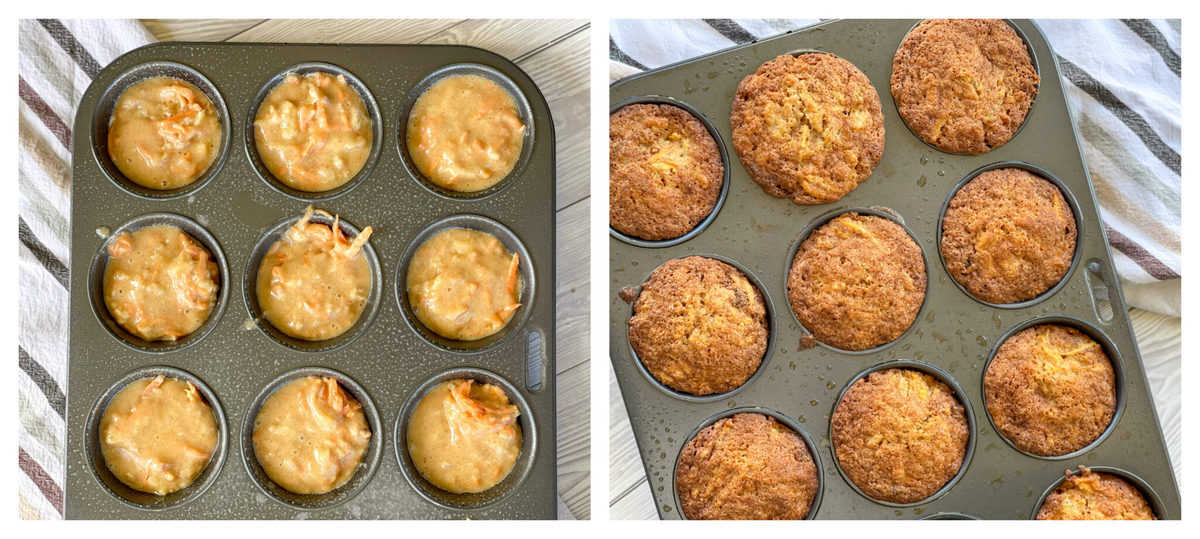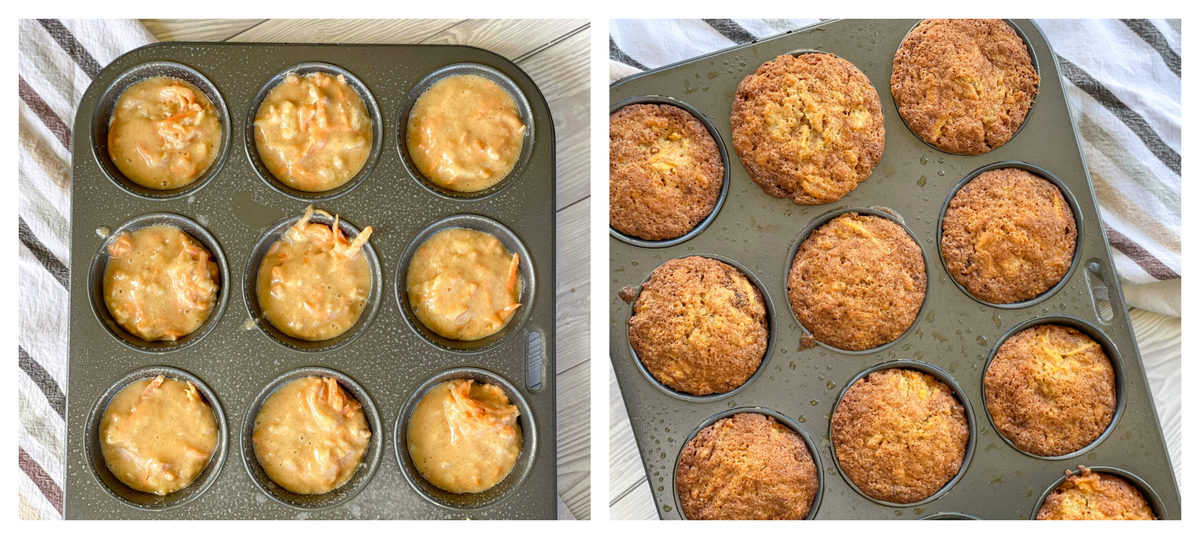 I love baking with carrots and have a number of recipes, please check them out below if you are looking for inspiration
Delicious Pineapple, Carrot & Walnut Cake
Carrot Cake with Cream Cheese Frosting
Carrot, Pineapple & Walnut Cupcakes with Cream Cheese Swirls
Carrots make the baking moist and sweet and oh so tasty!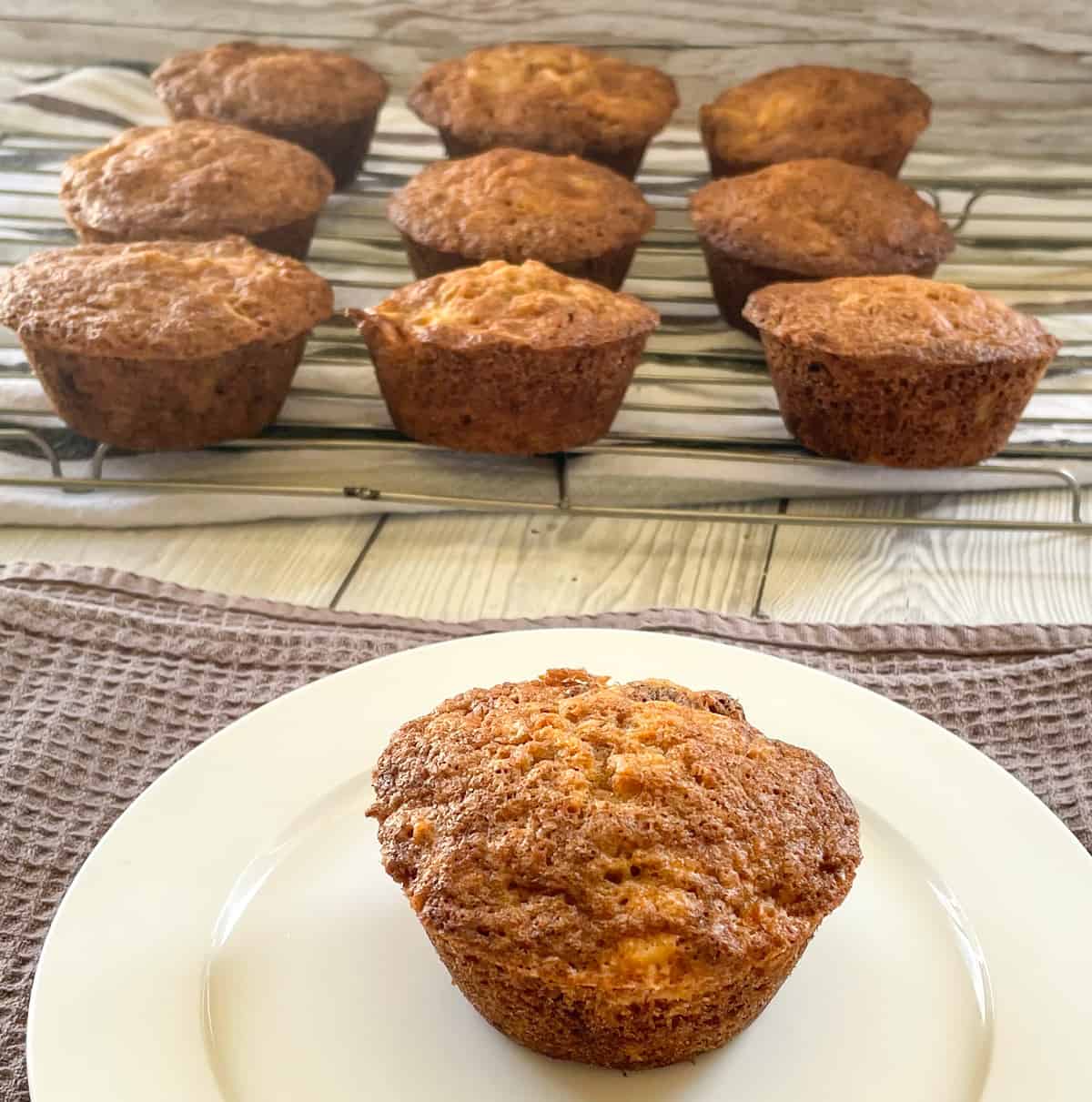 Onto this recipe for Carrot & Pineapple Muffins
I cannot wait to hear what you think of this one, let me know in the comments below.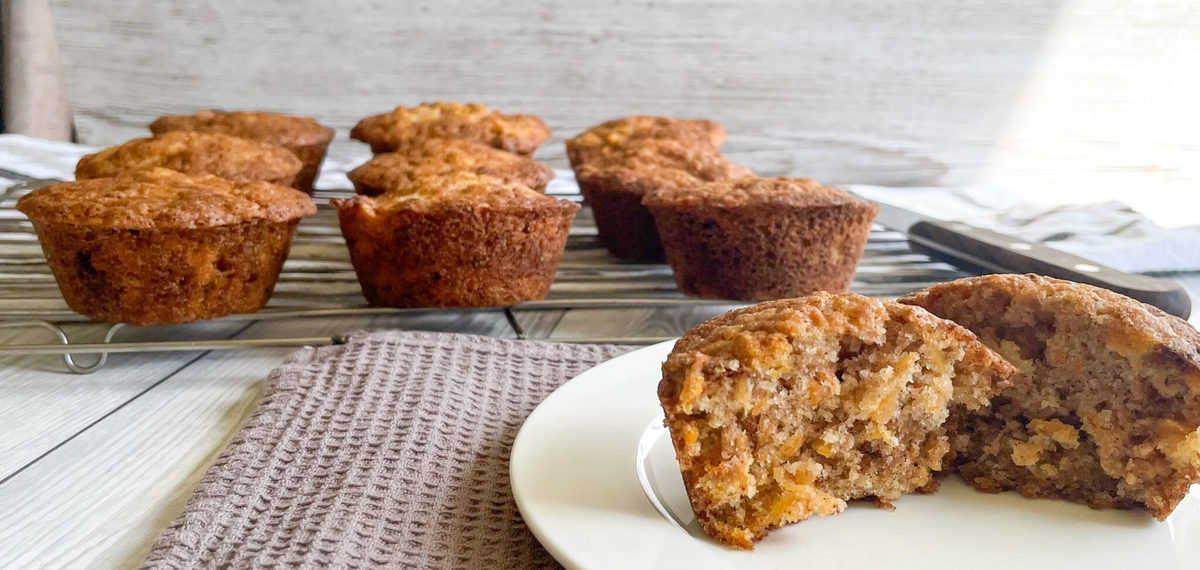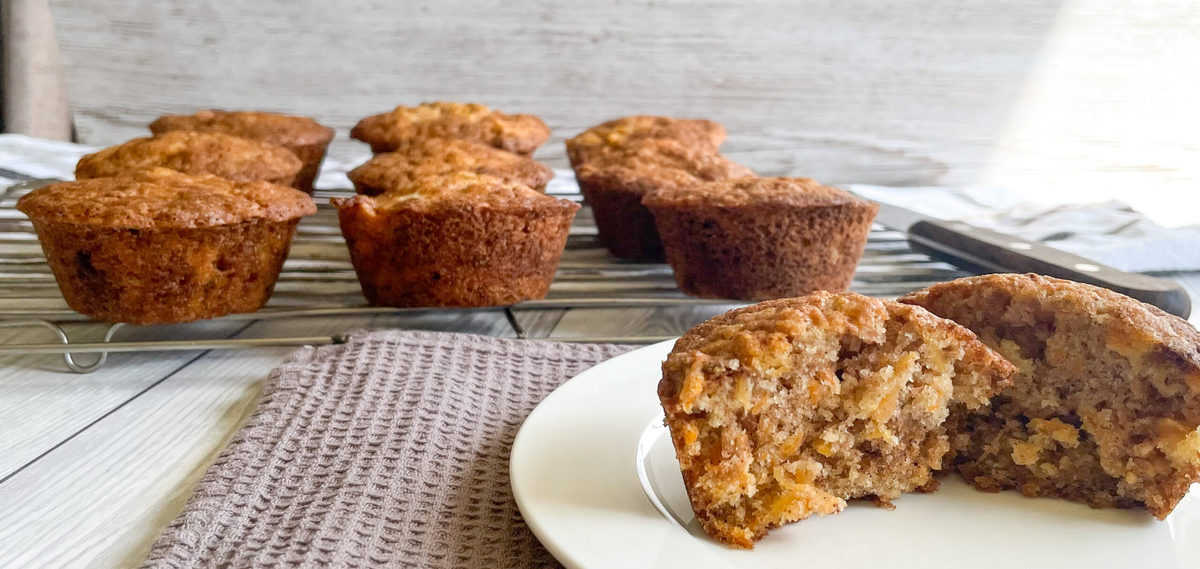 Thank you so much for stopping by to check out this recipe and others on my blog. If you are not already be sure to follow me on Facebook or Instagram for more deliciousness
Happy Baking!
Anna
Pin It! Pinterest