A lovely combination of recipes, an Easter version of Hot Cross Scones and Cinnamon Scrolls, so delicious!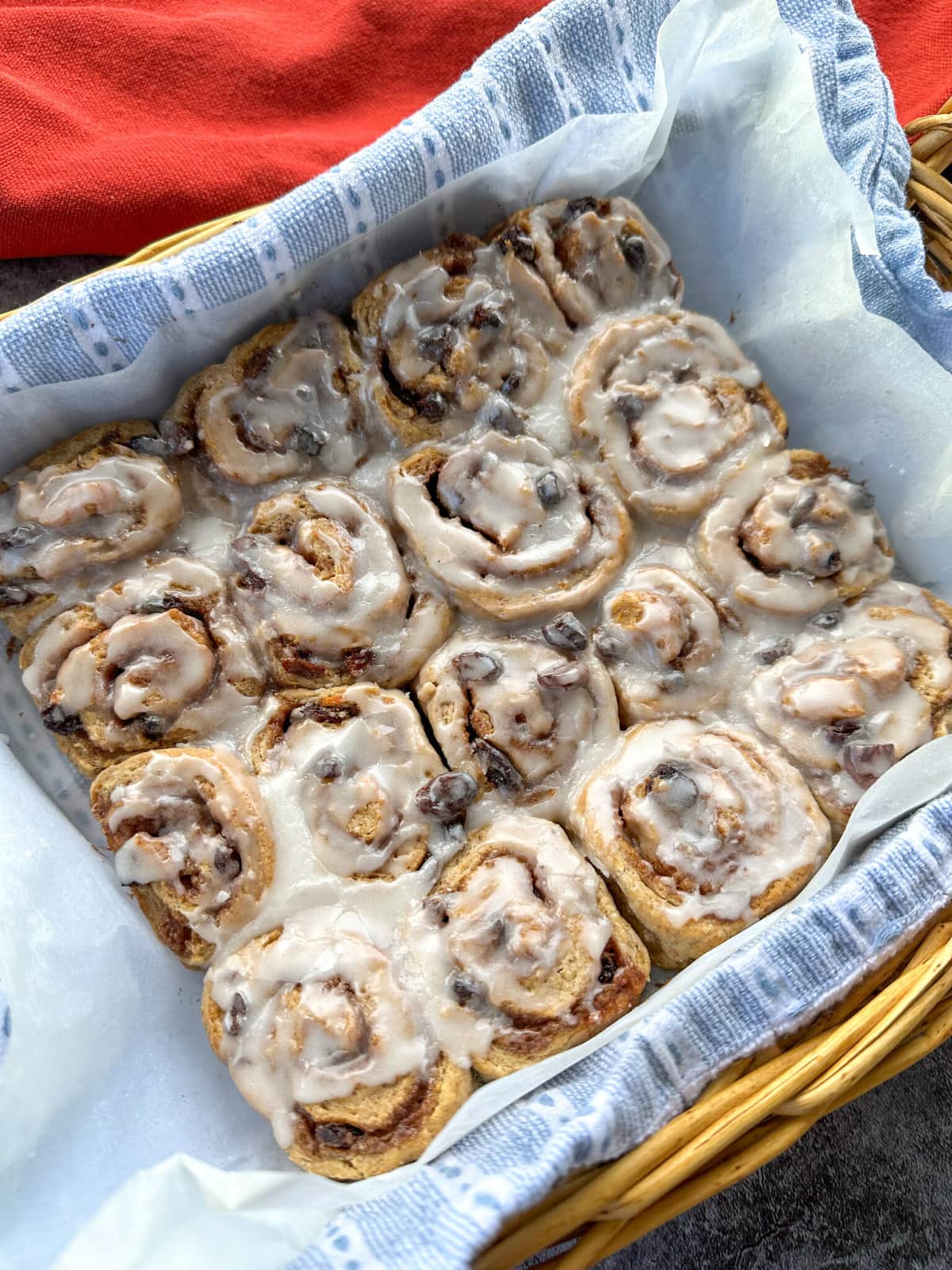 This recipe is supported by Countdown Supermarkets as Brand Ambassador, all opinions are my own.
This idea came to me in the shower as all good ideas do, only to find out of course it is not original! Well sort of is, there are lots of lovely Hot Cross Cinnamon Rolls with lovely soft bread dough as the base, this one is a scone base.
Be sure to check out my friends version for yeast based rolls here as it looks divine!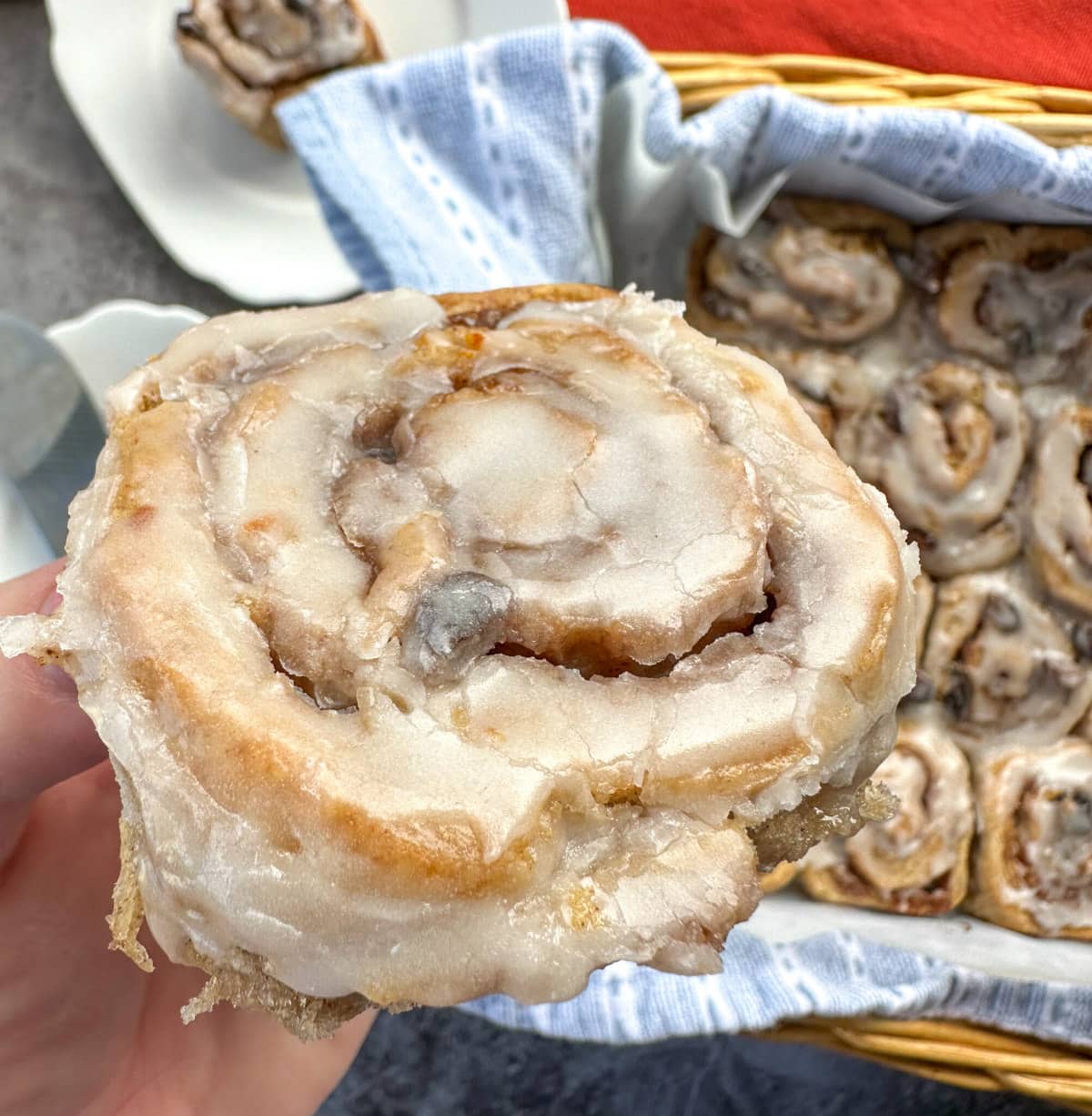 The flavours I associate with Easter Hot Cross Buns are cinnamon, mixed spice, orange and sultanas or currants so I have combined those here to come up with a lovely balance of flavours.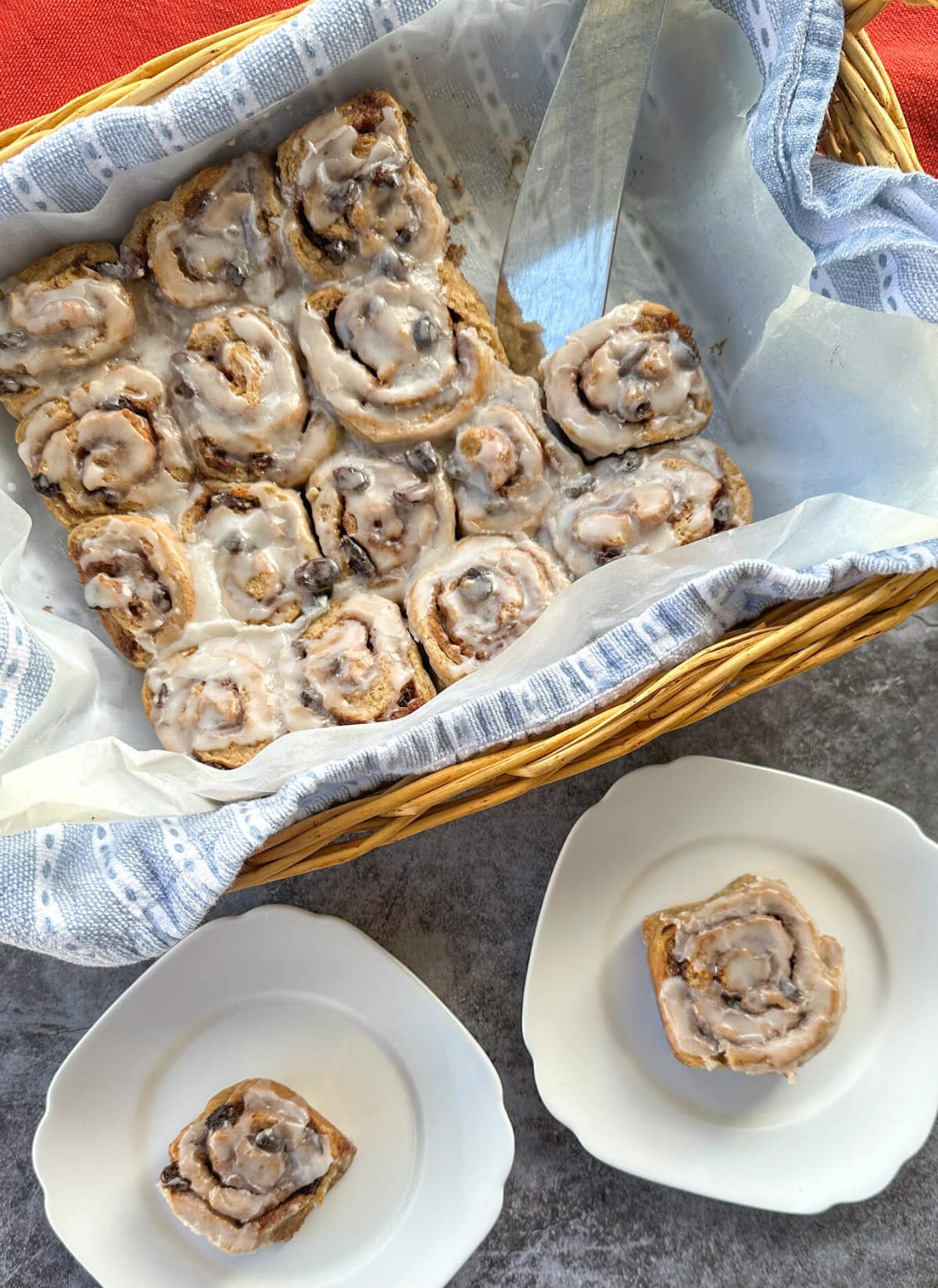 My Hot Cross Scone recipe has been so popular, a lovely simple way to make an Easter treat without the time spent with dough rising etc, so I thought this would be a lovely riff on those flavours but even more special.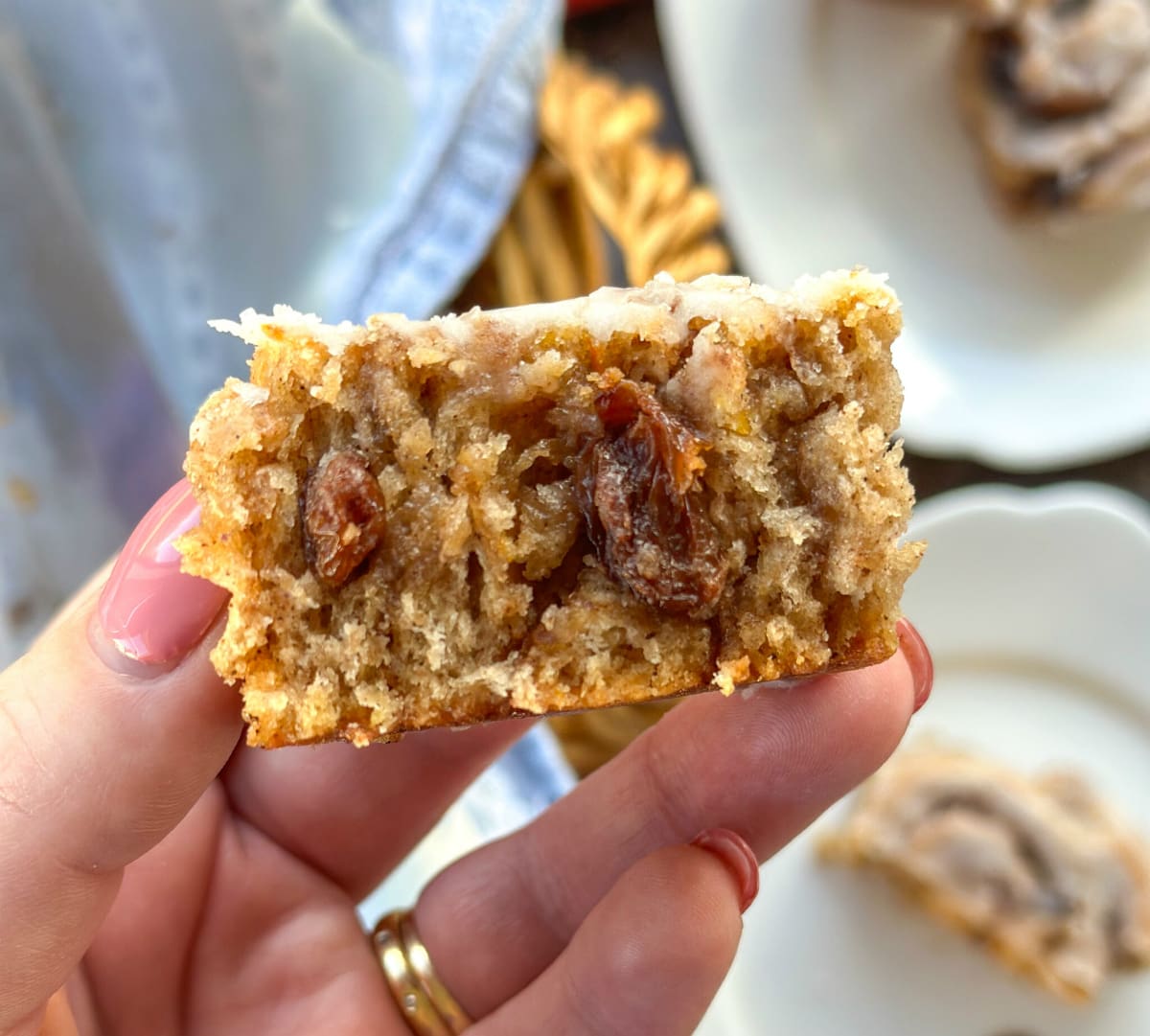 Scrolls seem to be really popular, these are no exception, everyone I have shared these with have loved them, the glaze is totally optional but absolutely lovely way to finish them.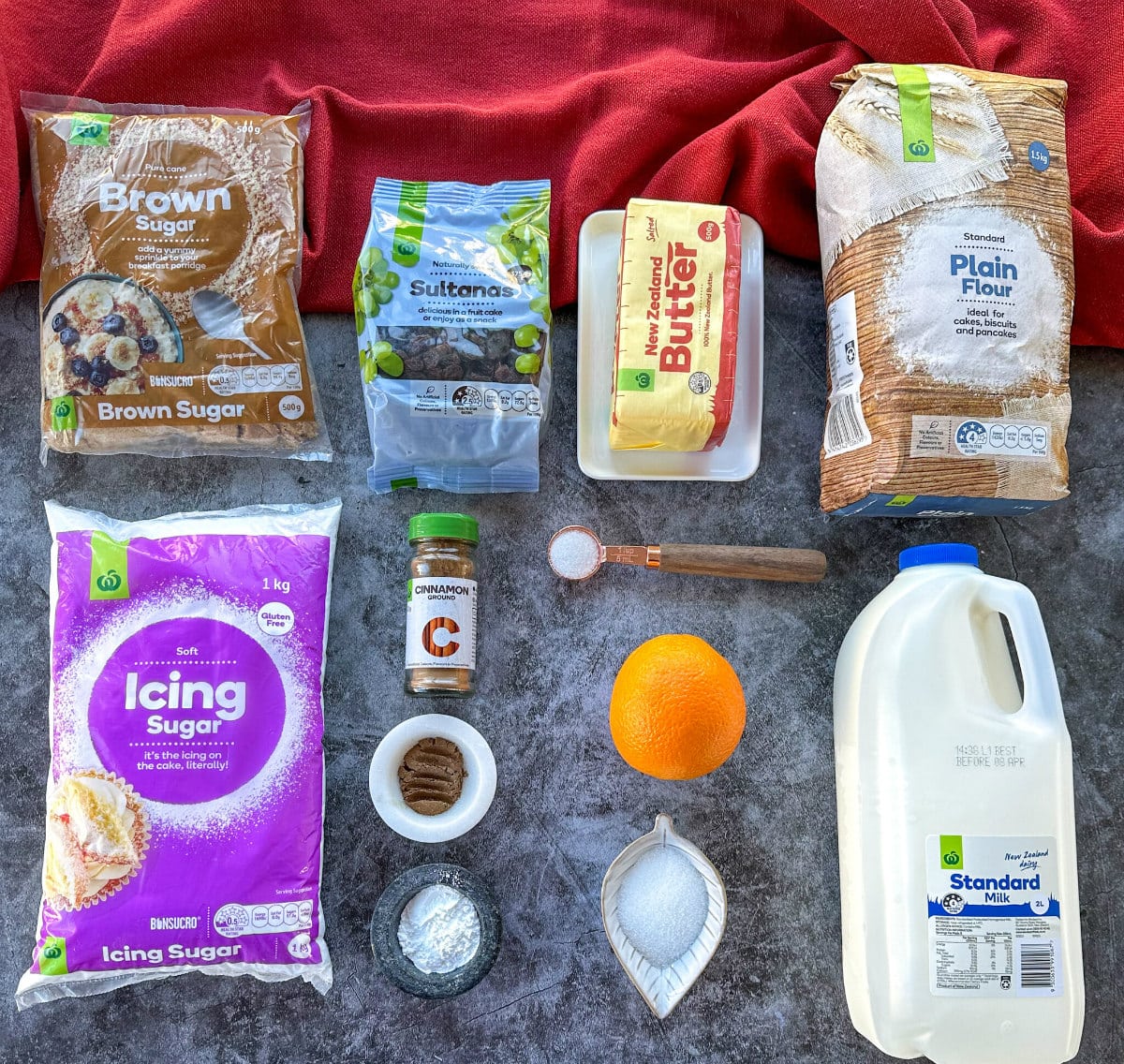 You will need the following (be sure to scroll down for the full recipe card and method)
Plain White Flour

Baking Powder

Cinnamon

Mixed Spice

Orange Zest

Salt

White Sugar

Butter

Milk

Sultanas, Raisins or Currants

Brown Sugar

Icing Sugar

Vanilla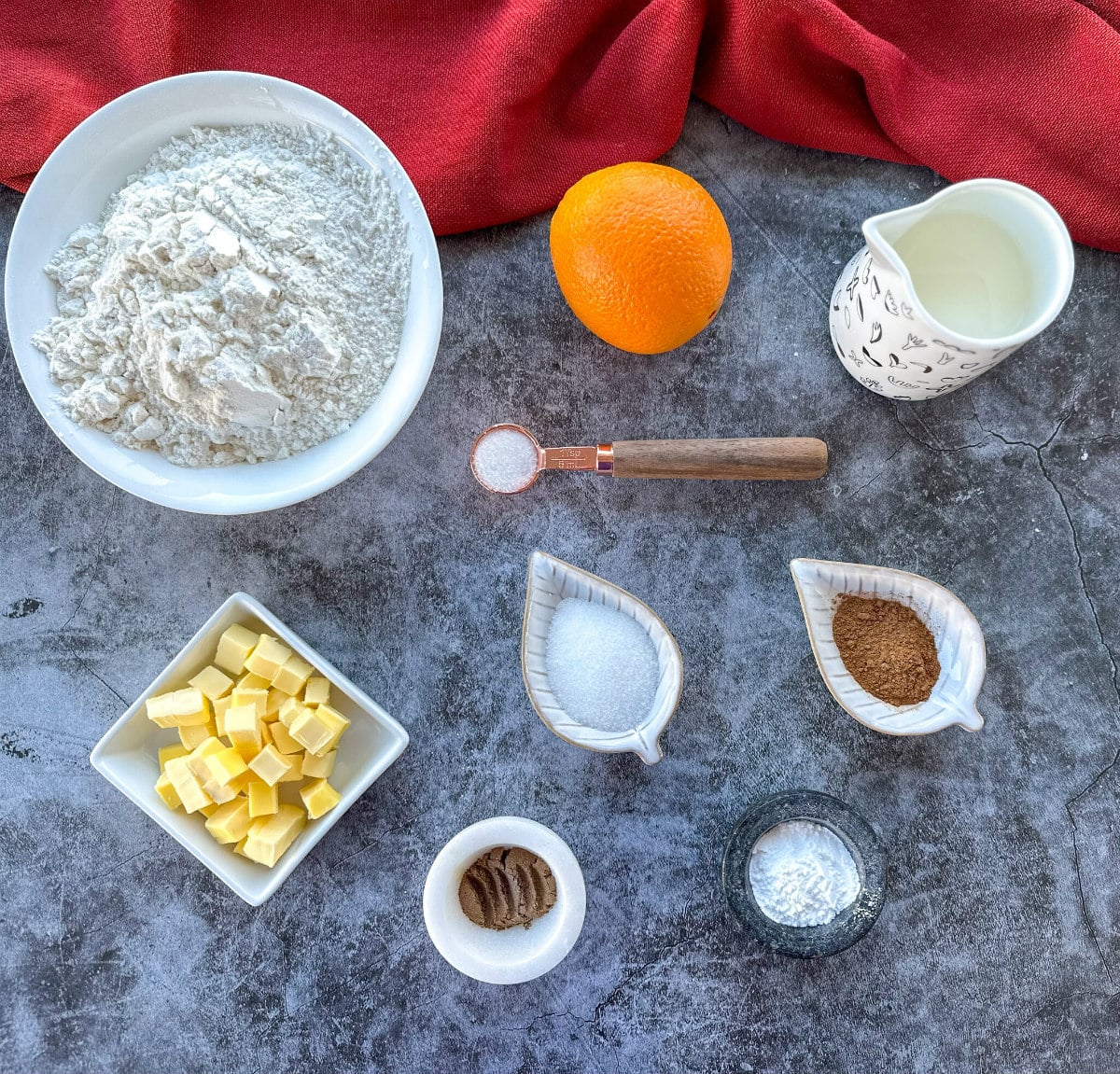 The method for making these is so simple, it is a basic scone dough with some of the hot cross bun flavours mixed through, then a lovely mix of cinnamon, brown sugar and butter in the centre to add even more flavour.
The first step is to combine the dry ingredients for the scone dough, I have used orange zest as that is my preference but you can definitely use lemon zest in its place. It smells amazing with the zest throughout the dough.

Then you will want to rub through cold cubes of butter, to form a soft crumb. This is a classic scone technique and needs a little patience, you keep rubbing the butter into the flour until no large lumps of butter remain, then pour in the milk.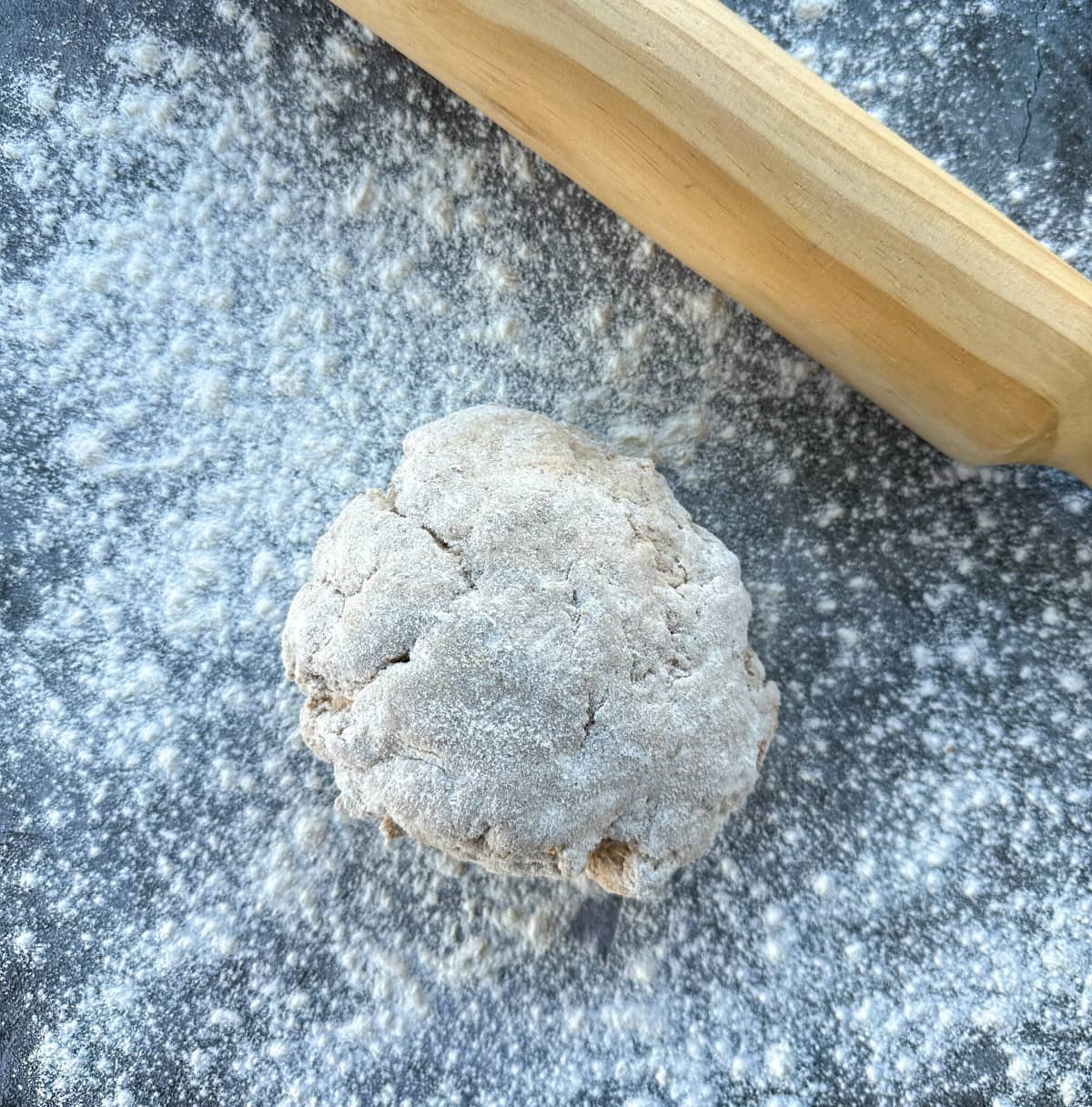 The dough will come together from here to form a ball, if you wish you may add a tiny splash more milk if it feels a little dry, but careful not to make it sticky.
From here, on a well floured bench you want to roll out the dough. I always make sure I add some flour to my rolling pin as well to make sure that the dough does not stick.
You want to create a thin rectangle or square of dough, you can stop occasionally to reshape the sides of the scone dough to ensure it is as close to a rectangle as possible.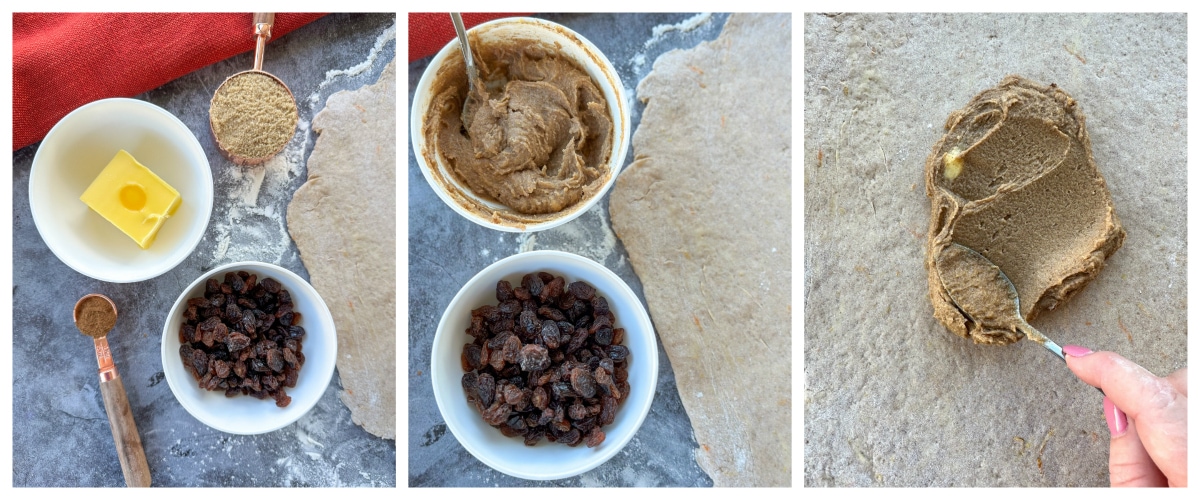 Then combine some softened butter, cinnamon and brown sugar and spread this over the scone dough to completely cover it, then I have sprinkled some raisins over this, you can use sultanas or currants if you prefer.
Taking the longer side you begin to roll up the dough to gently form a tight log.

Cut the pieces of dough around 1.5cm thick, then place in a lined baking tin. This makes around 16 small scrolls. Bake until they are lightly golden brown and cooked through.

Then I prepare a glaze, this is simply some icing sugar, a little vanilla and enough water so that the glaze drips off the end of a spoon but not too watery. You can always add a little more water, so just add a small amount at a time. Or add a little extra icing sugar if you go to far.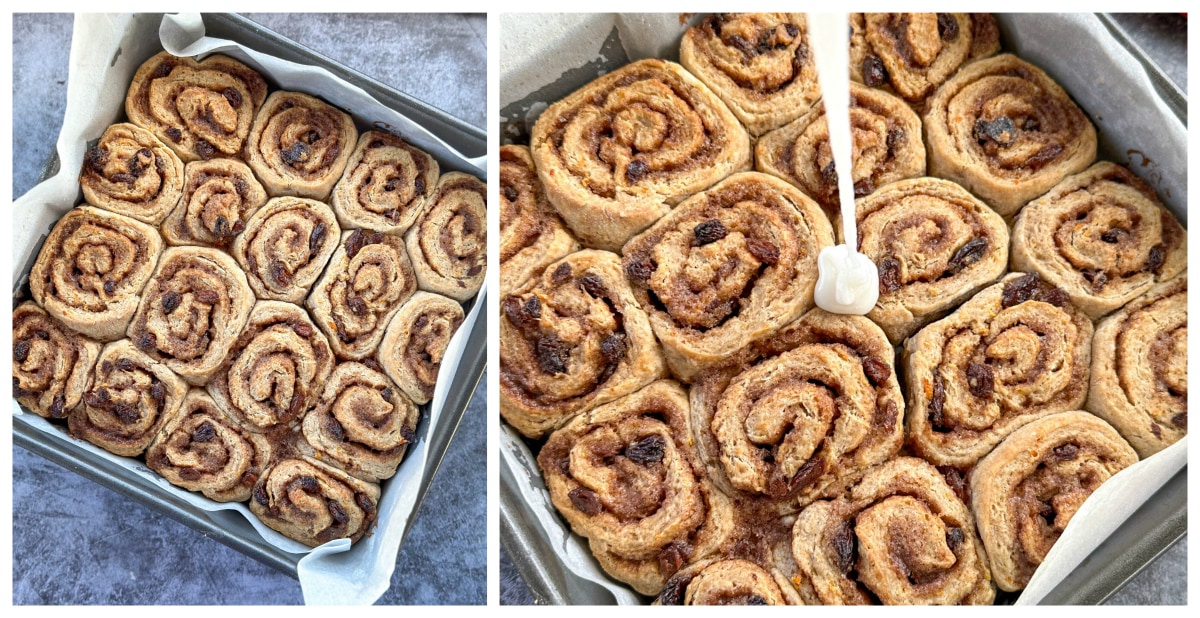 Once I remove the scrolls from the oven I spread over the glaze. These are amazing warm fresh from the oven, or cooled. Scones are best eaten within a few days of baking so fresher is better.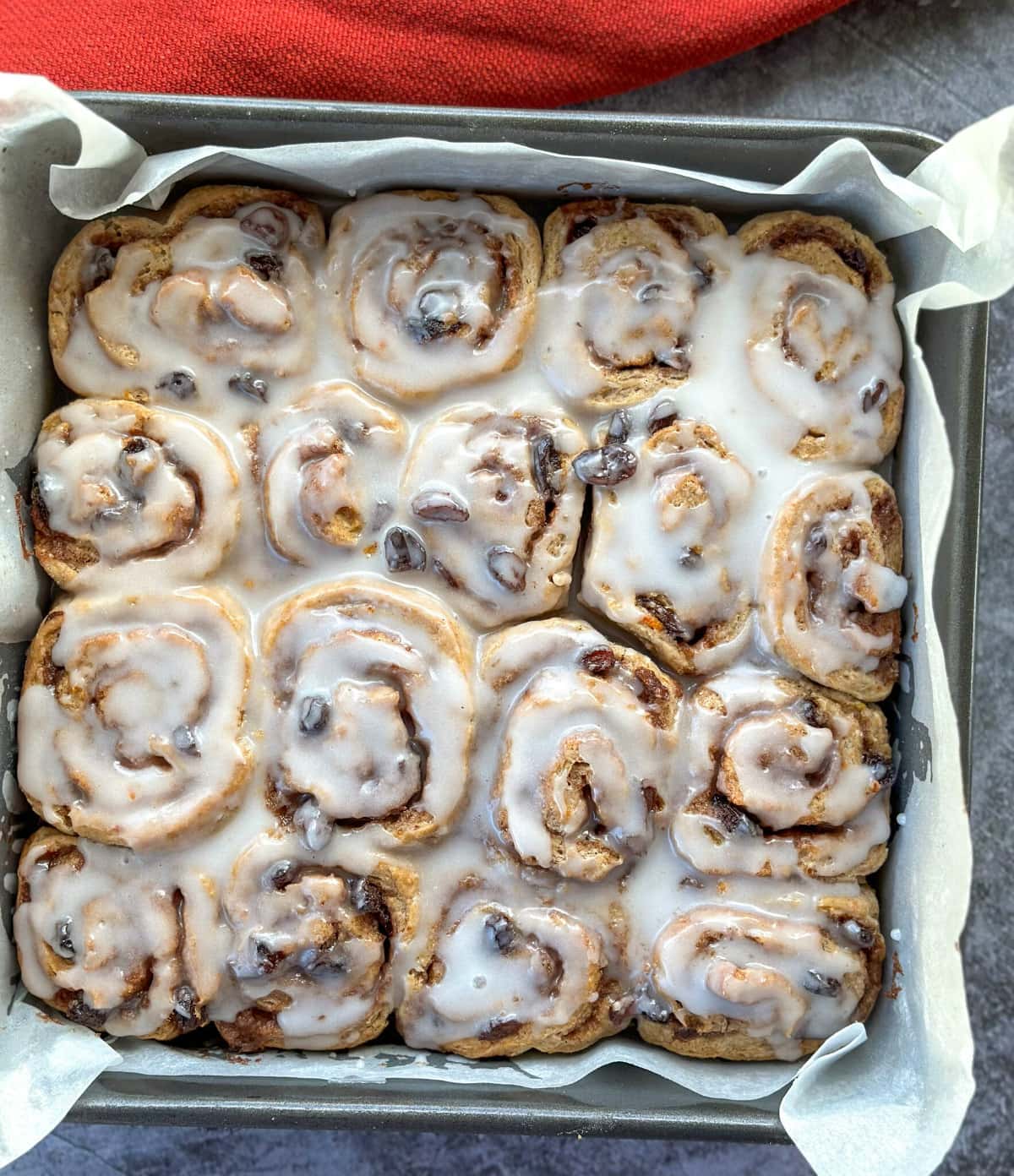 I hope you love this fun combo and make it for someone special this Easter weekend, or any time of the year really! Feel free to create a cross with the glaze if you want to be true to the Easter spirit with a slightly thicker glaze, less water or more icing sugar.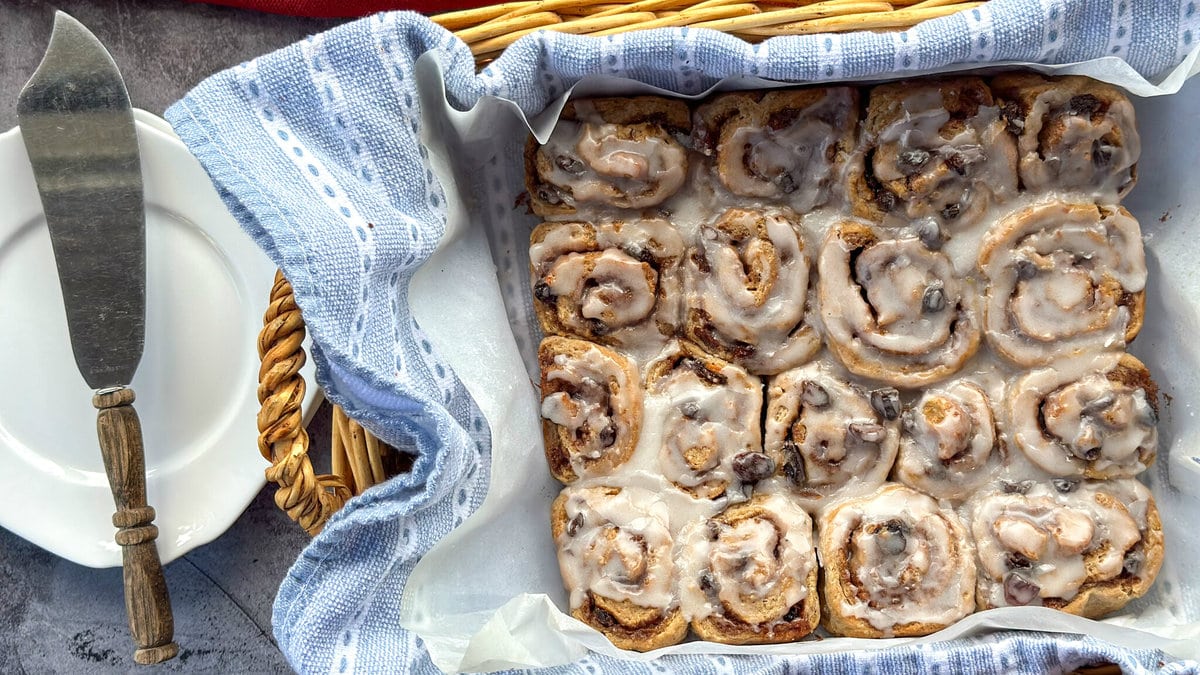 My version of Hot Cross Cinnamon Scrolls recipe
It is that easy and fun to make! Be sure to let me know in the comments below if you make it.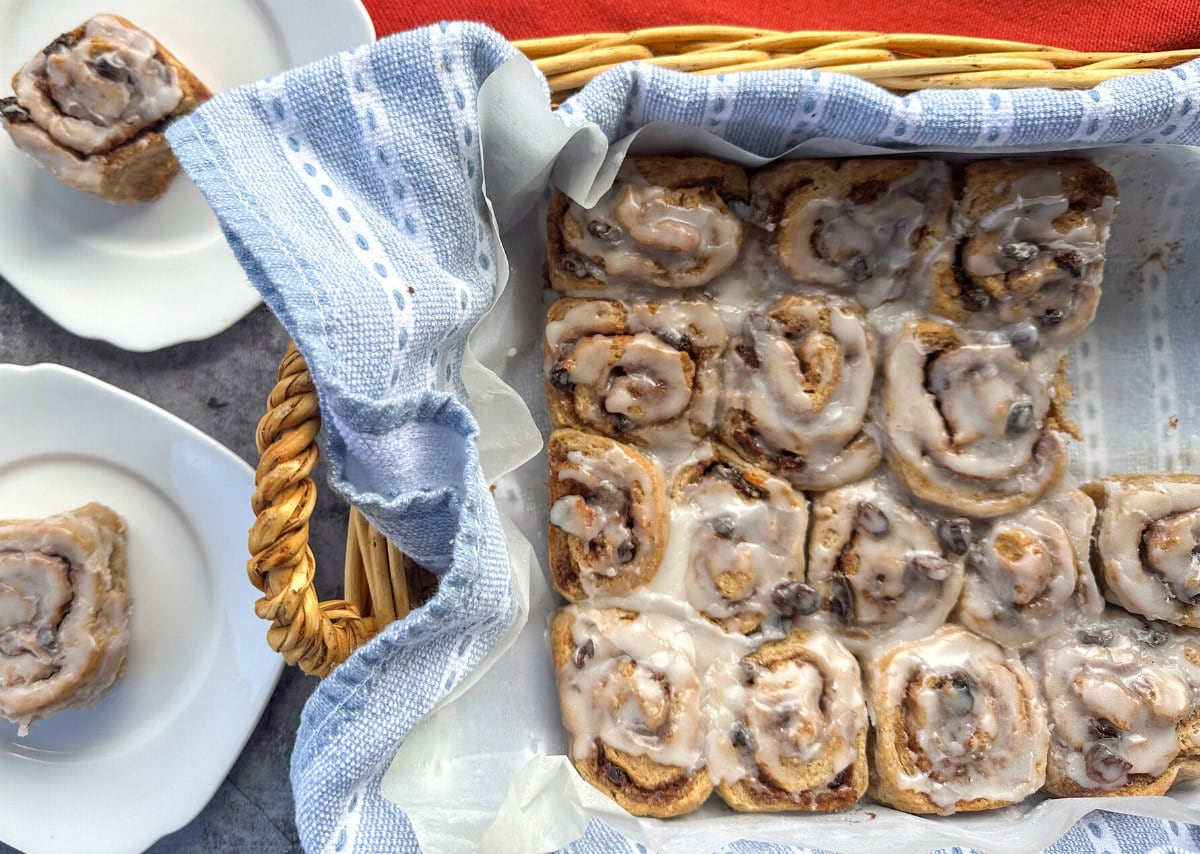 Thank you so much for stopping by to check out my latest recipes on my blog. If you are not already, be sure to follow me on Facebook or Instagram for more deliciousness, and you can register your email in the subscription box below to receive all my recipes as I publish them.
Anna
Pin It! Pinterest