A classic from my childhood, I love a simple fruit sponge pudding.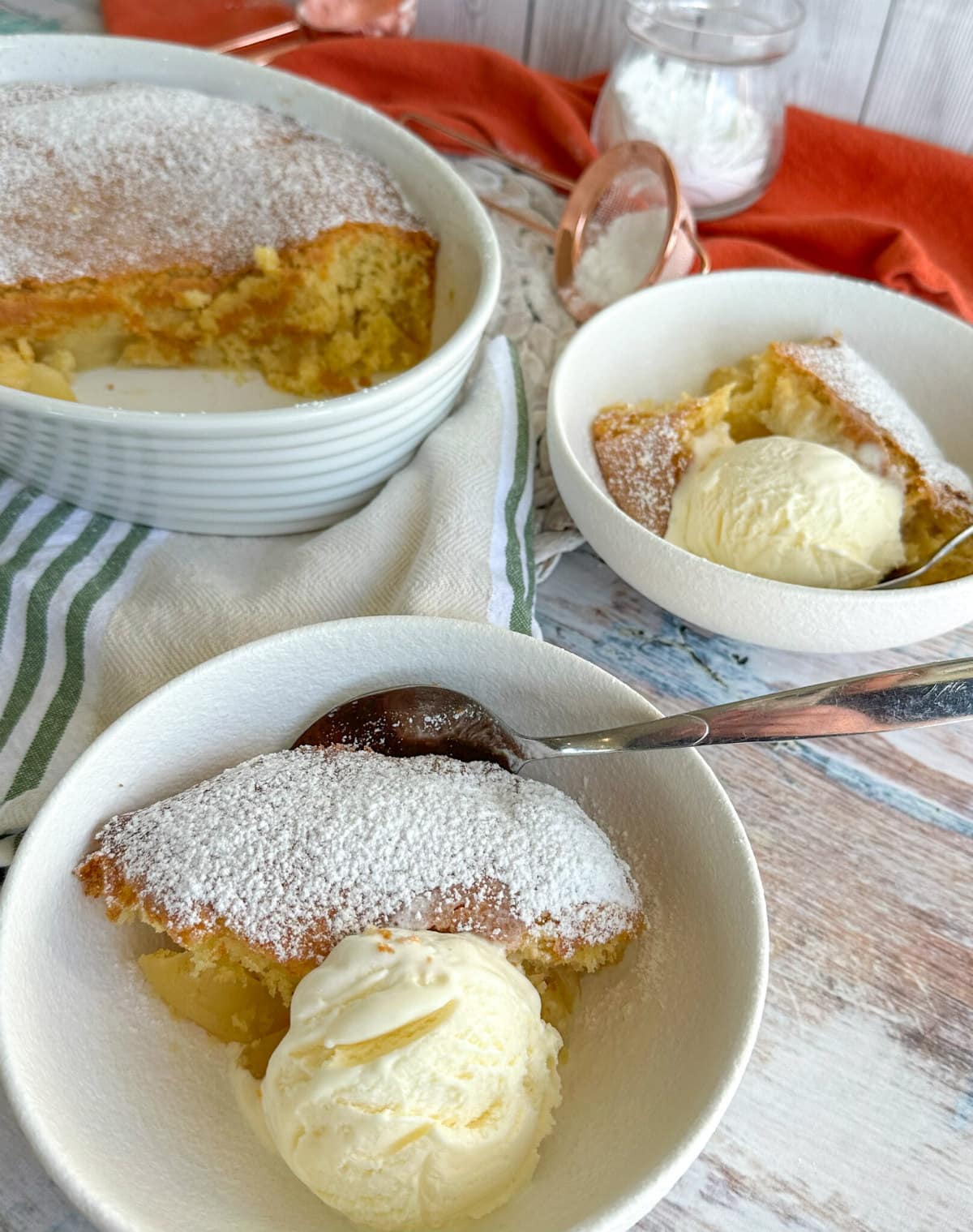 This recipe contains ingredients supplied by Countdown Supermarkets as Brand Ambassador. All opinions are my own.
Fruit Sponge Pudding has been around for such a long time, a simple dessert that is perfect for a cold winters night. Lovely hot stewed fruit with a light and fluffing spongey pud on top!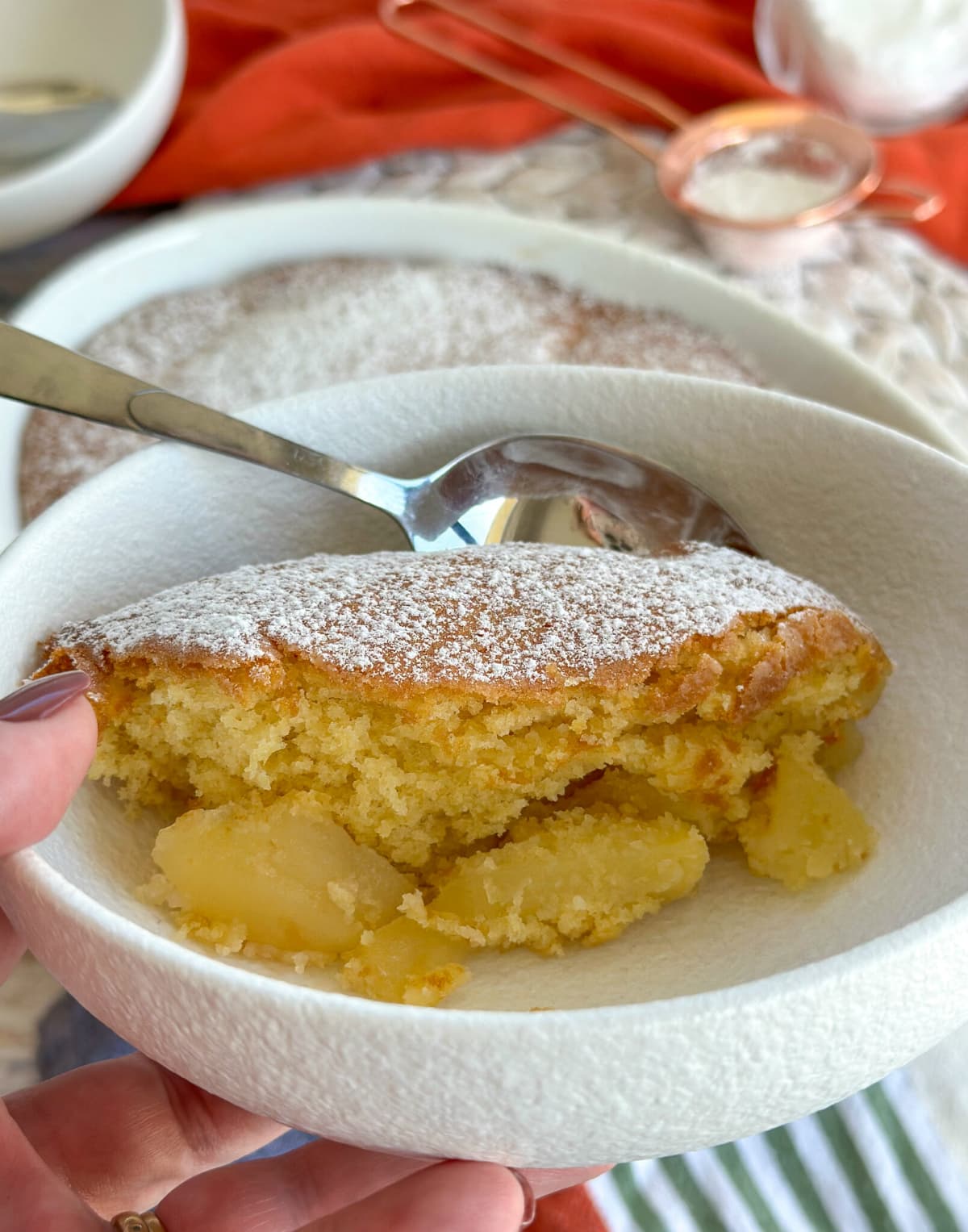 The best part of this is that you can mix up the fruit to suit what you have on hand and it is simply lovely with a wide variety of fruits. I have used apples today, simply stewed with a little water and sugar.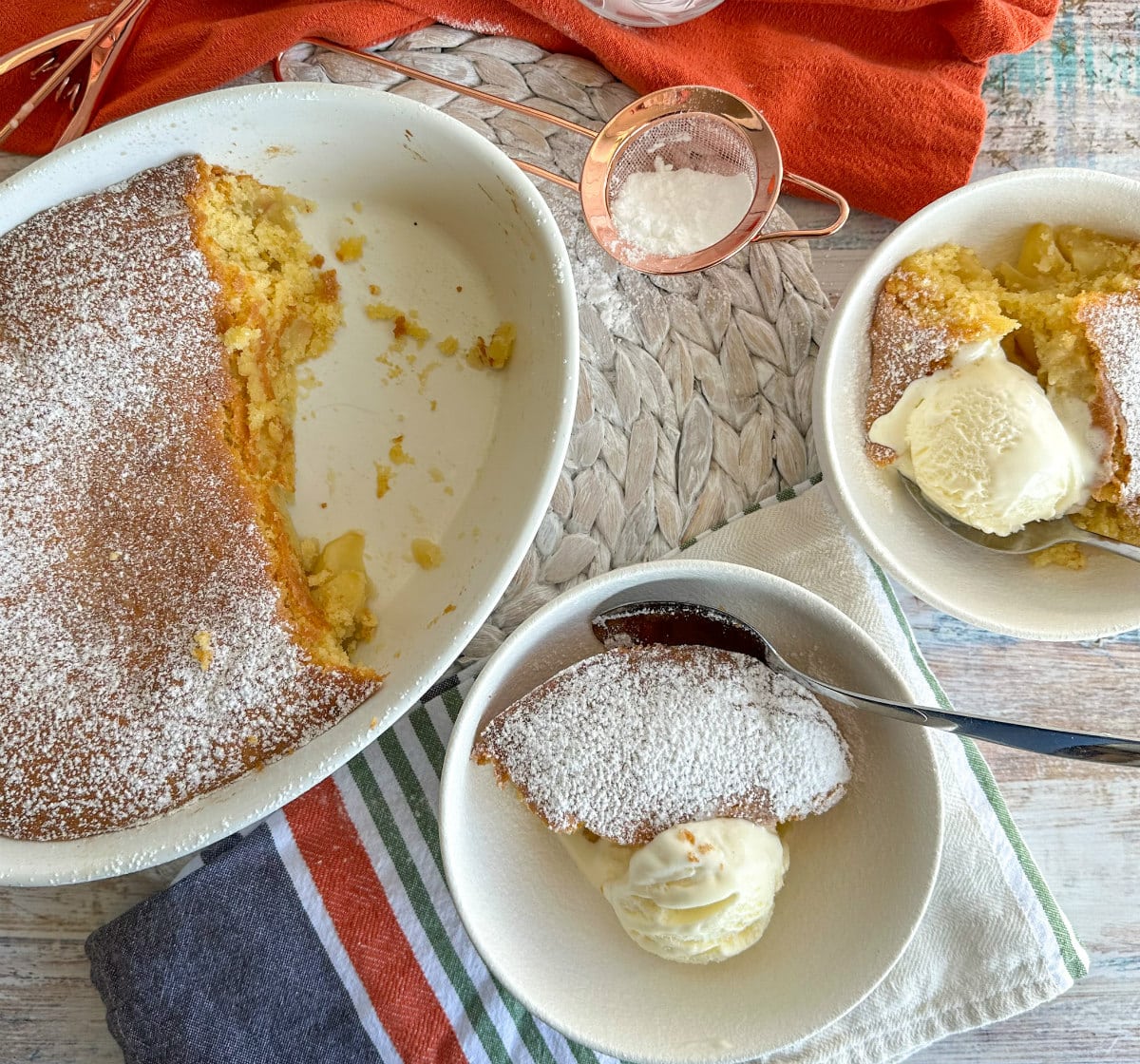 But you can mix that up by adding some cinnamon or mixed spice, or stew anything from pears, feijoas, peaches, pear, apricots, berries and more! Also works beautifully with canned fruits as well and a combination of one or more fruits is lovely.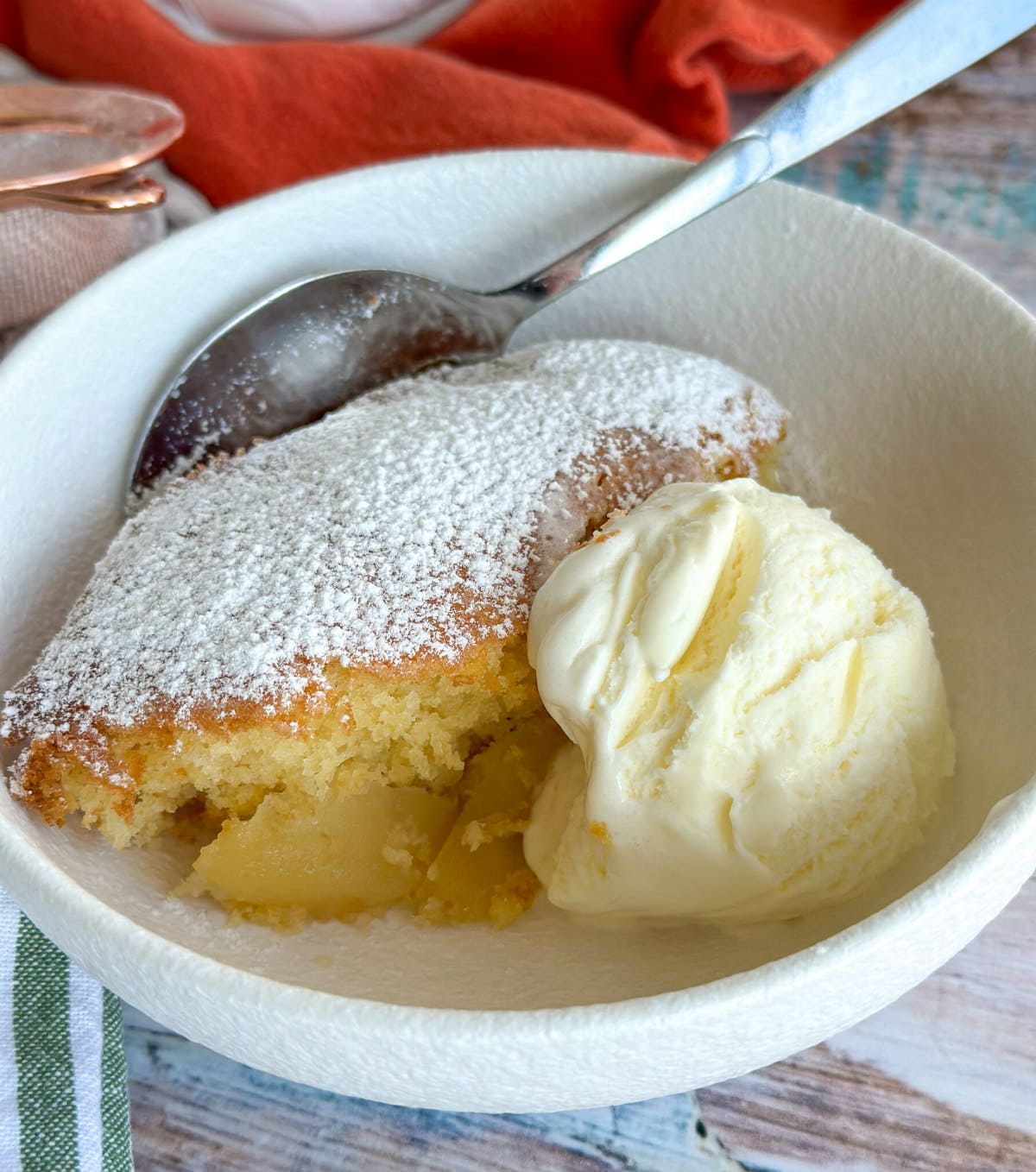 This lovely simple dessert is beautiful served fresh from the oven with cream or ice cream. Do you remember this one? It has been my favourite since I was a young girl.
The ingredients are simple pantry basics, remember the fruit is up to you.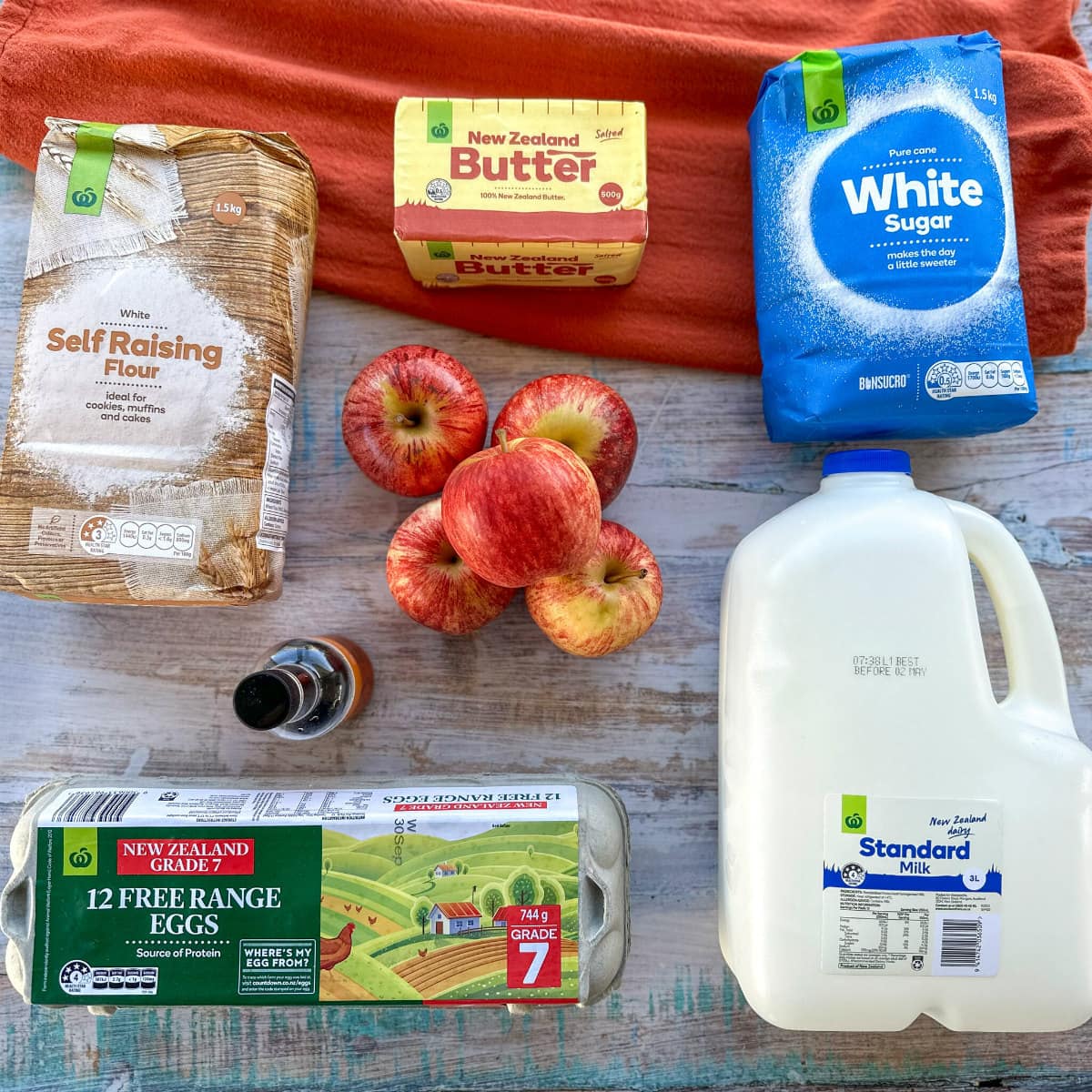 You will need the following ingredients
(Please scroll down to see the full recipe and method below)
Stewed Fruit or canned

Butter

Sugar

Water

Eggs

Vanilla

Self Raising Flour

Milk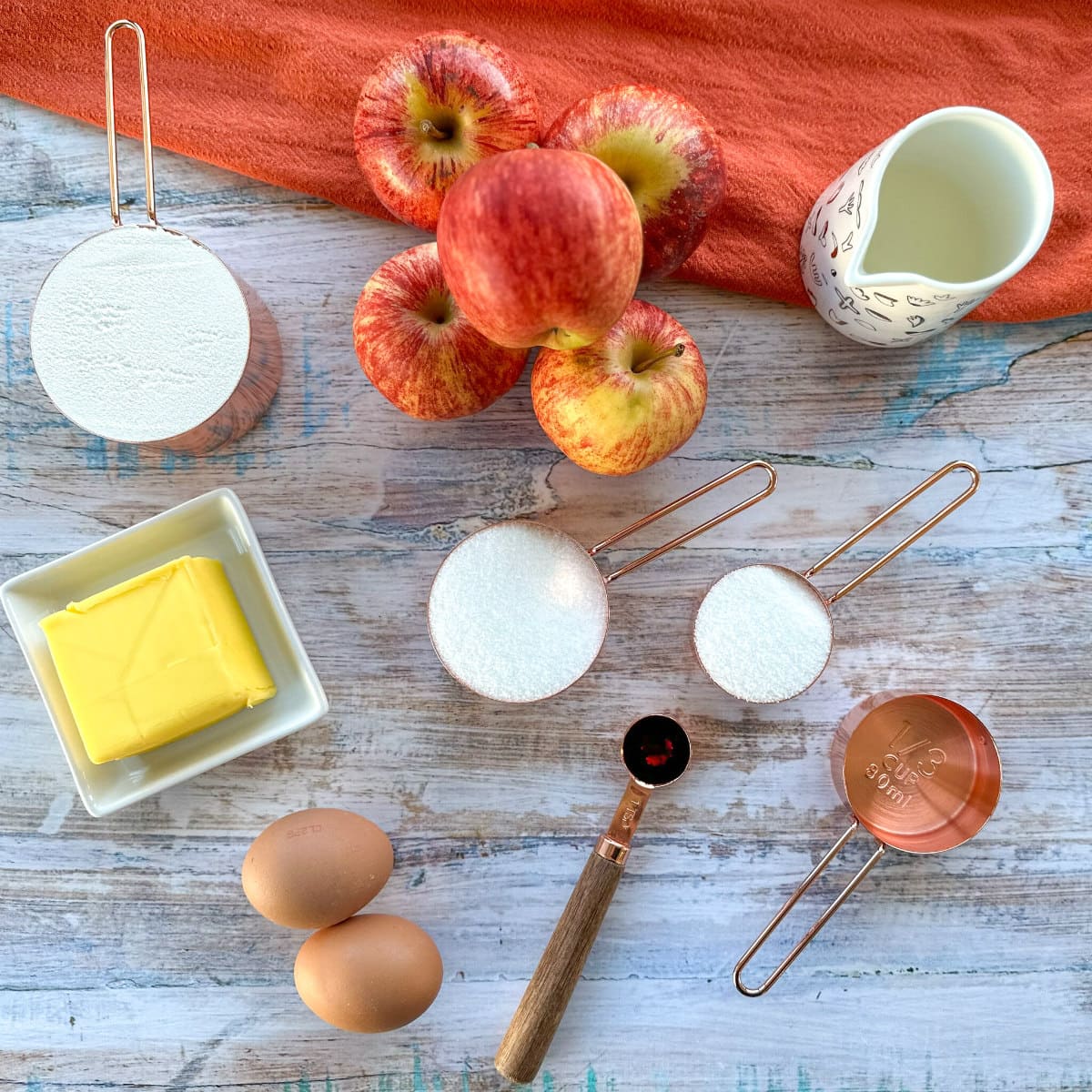 You can absolutely use canned fruits for this, canned pears, peaches, apricots and apples are just lovely. But it does not take long at all to stew your own fruit if you have some you wish to use up.

You want a total of 2 cups of stewed fruit, for this recipe I have used 5 apples which was perfect. I prefer the fruit to still hold its shape so the trick there is to cook until just tender and not overcook to mush.

While the fruit is stewing you prepare the sponge batter, to do this you will need either a stand mixer or hand held electric mixer. Creaming together the butter, sugar and vanilla.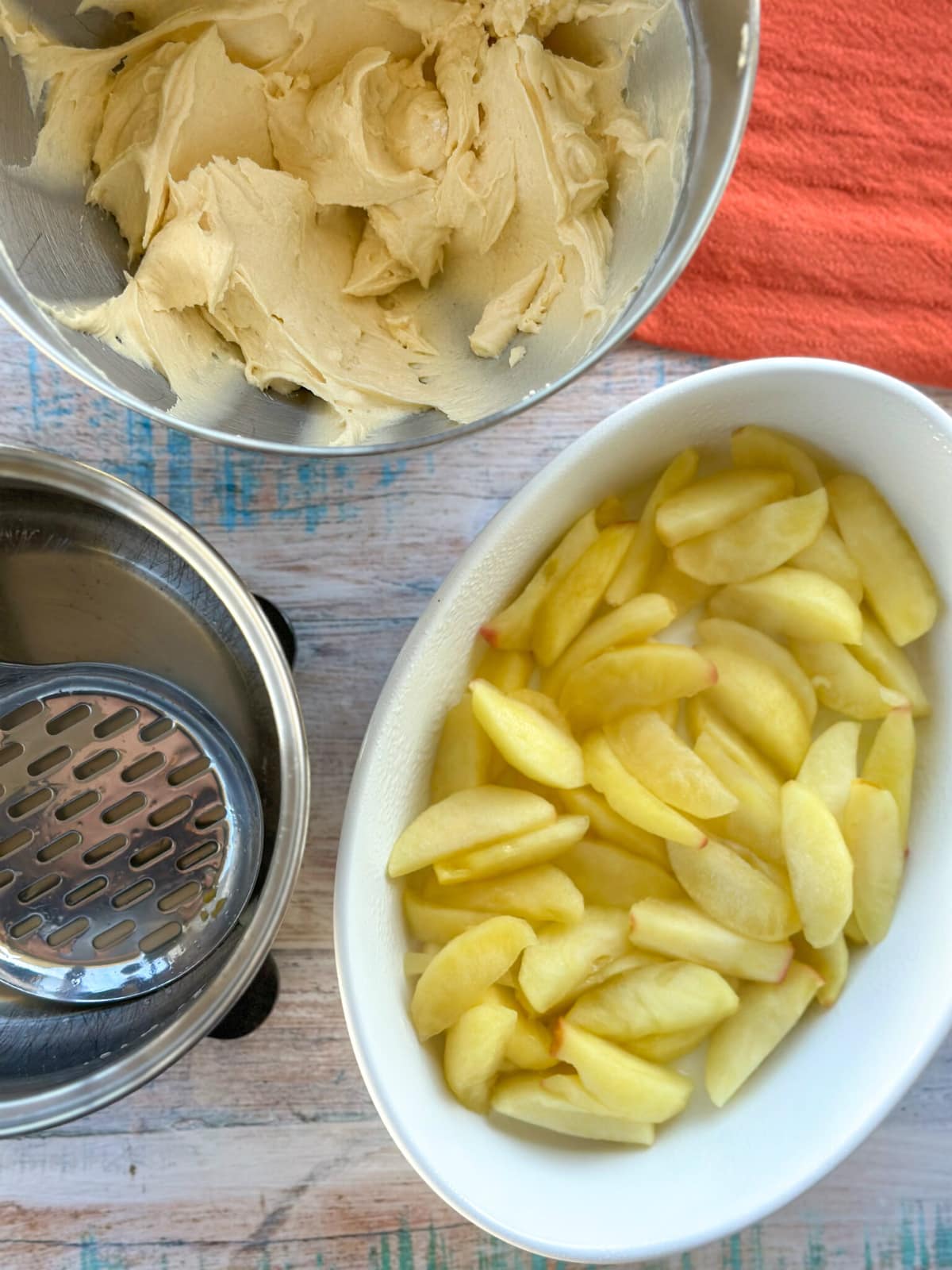 Then adding the eggs one at a time to whip to a light fluffy mixture, then finally folding through the self raising flour and milk. Then you spoon the sponge mixture over the piping hot fruit and bake until golden brown.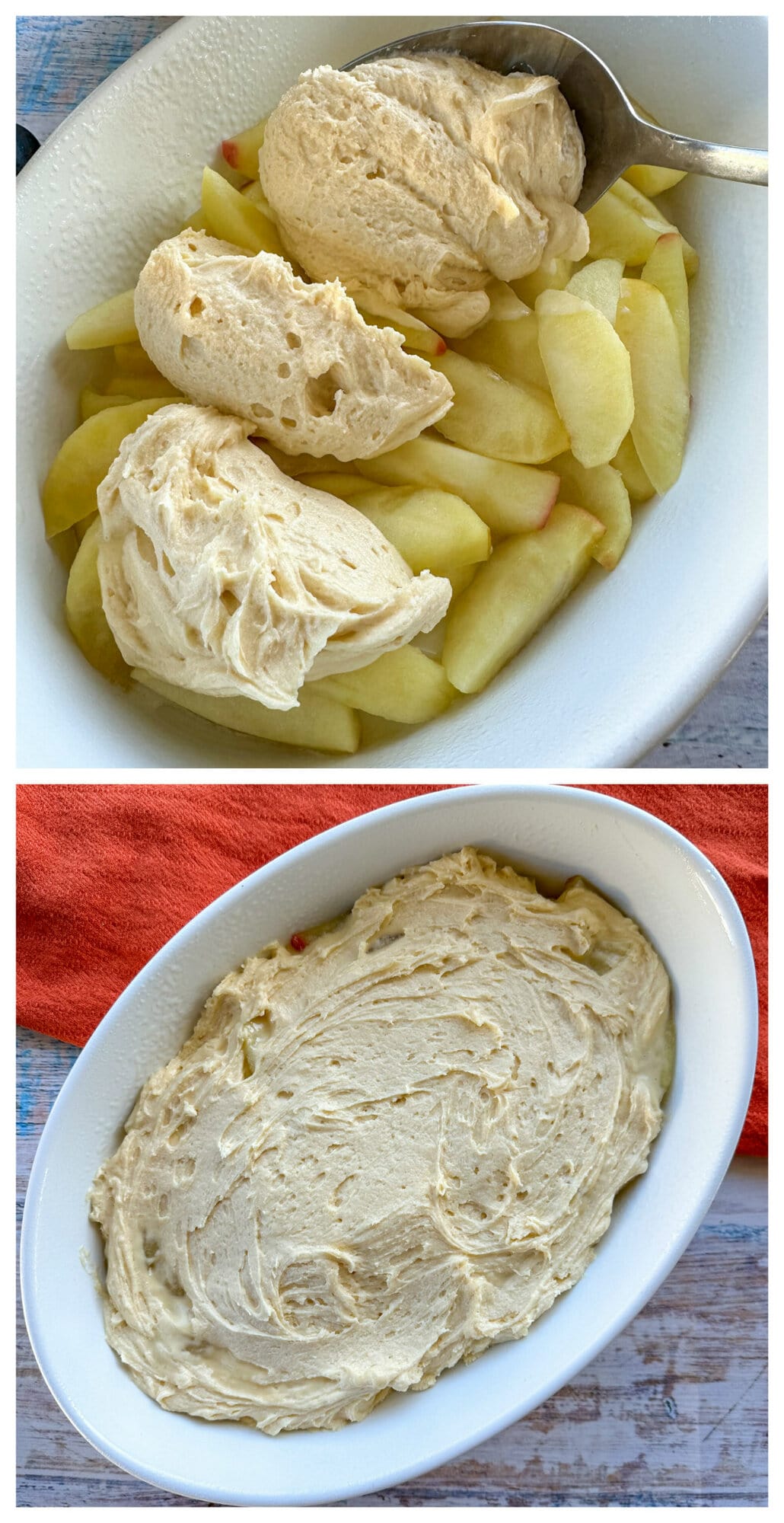 To serve, it is best served warm from the oven, dusted with icing sugar and serve with either cream or ice cream. It will keep overnight in the fridge or can be frozen. The stewed fruit can also be made ahead of time if needed, simply reheat to piping hot before baking.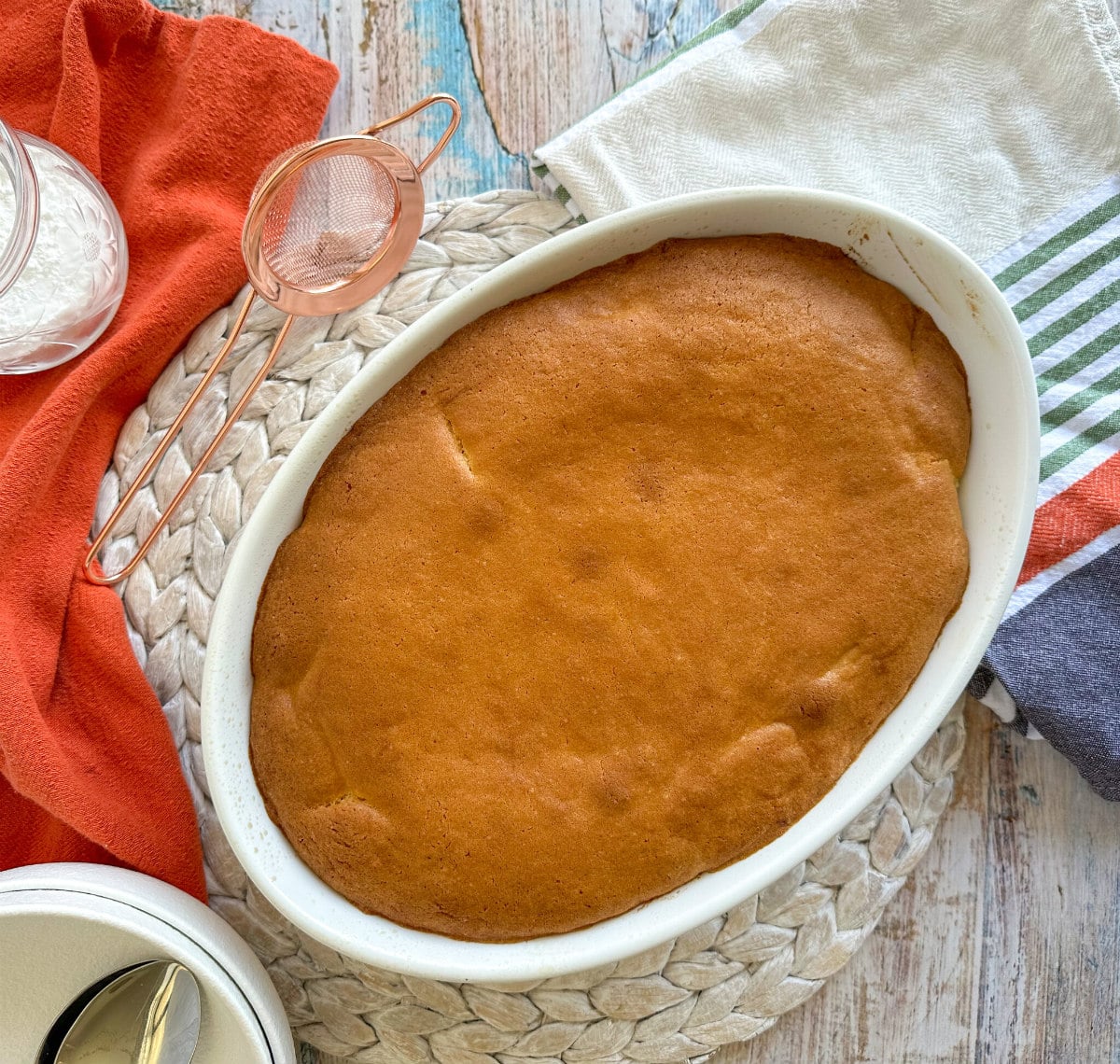 If you love apple desserts be sure to check out these favourites
Here is my recipe for Fruit Sponge Pudding
I hope you love this recipe as much as we have over the years, let me know in the comments below what fruit you like to use.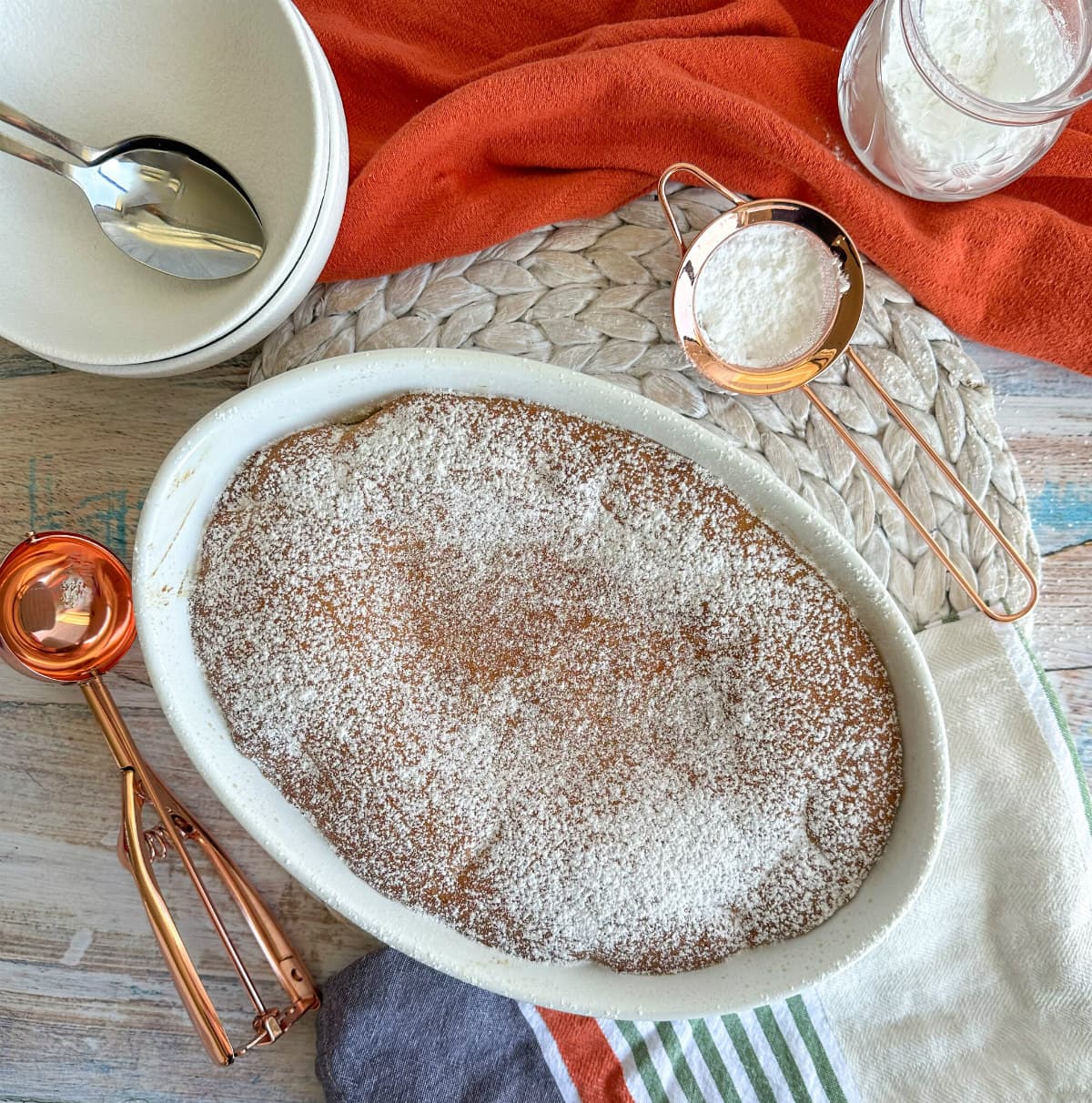 Thank you so much for stopping by to check out my latest recipes on my blog. If you are not already, be sure to follow me on Facebook or Instagram for more deliciousness, and you can register your email in the subscription box below to receive all my recipes as I publish them.
Pin It! Pinterest