This recipe is an absolutely delicious blend of flavours that work so well together, I hope you enjoy my tasty Chicken & Nectarine Summer Salad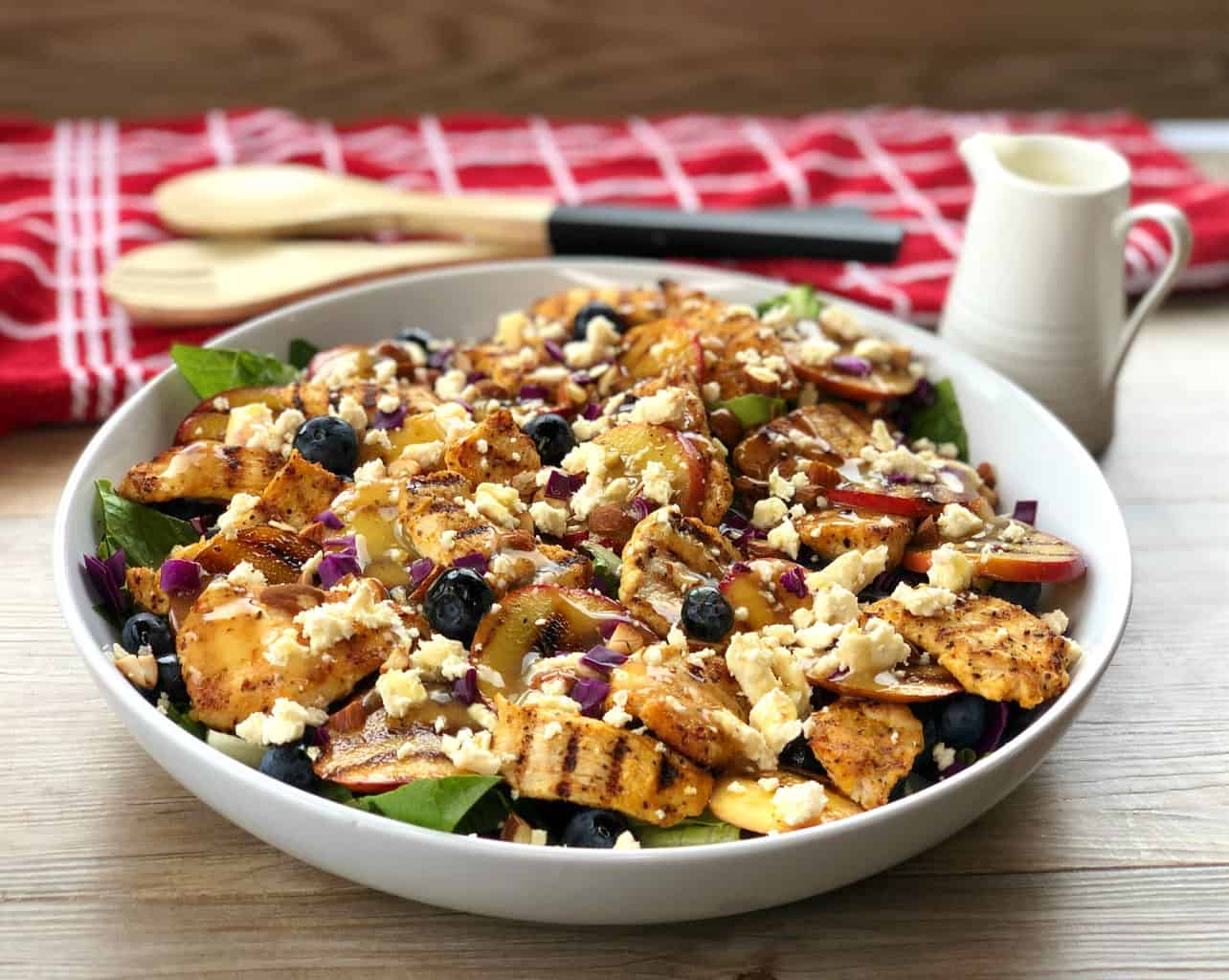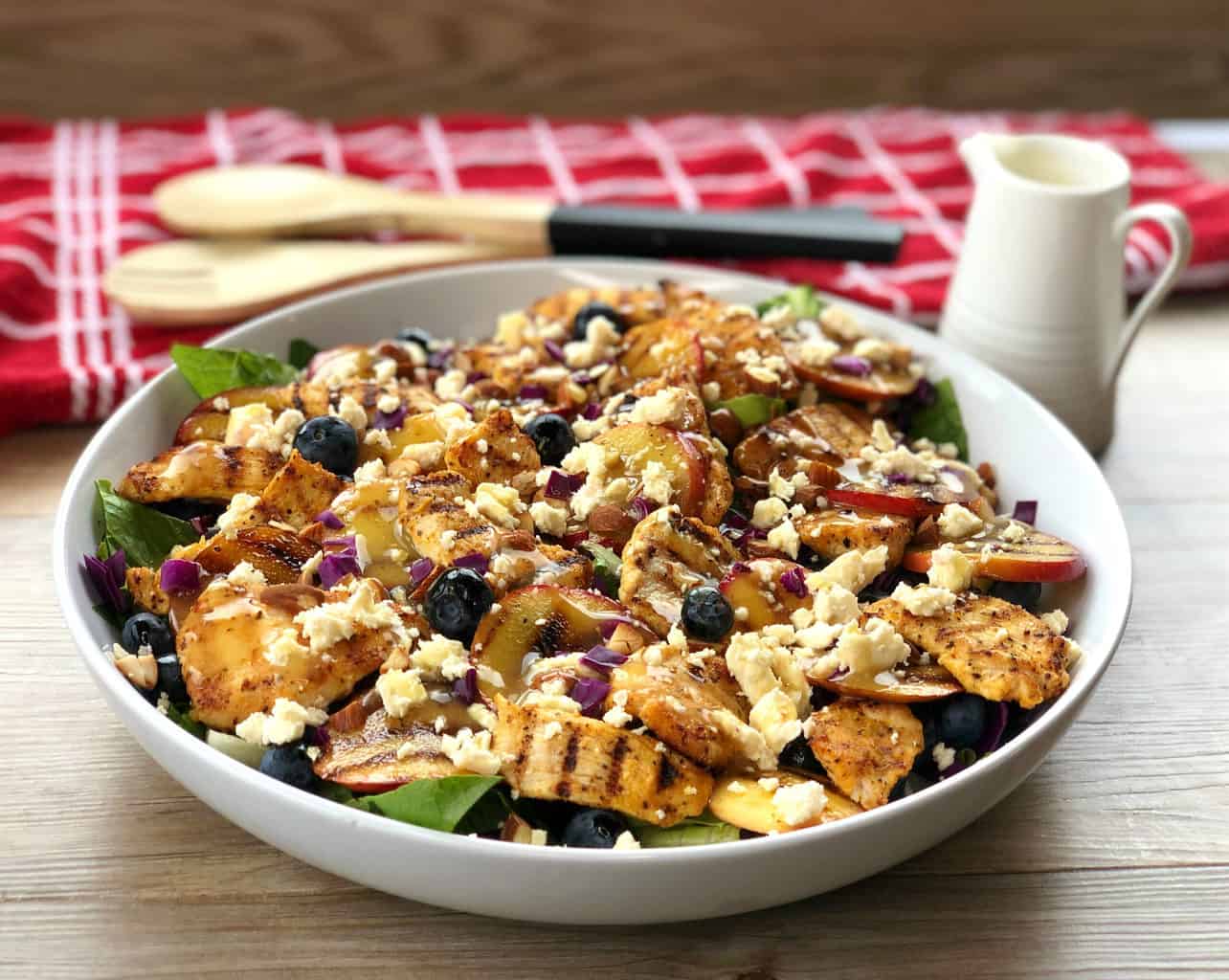 Summer has arrived, I love this time of year as we can swap our heavy winter meals for lovely light refreshing flavours using seasonal produce. It is so lovely to slow down a little and enjoy time with friends and family, BBQ's and longer warmer evenings. That is why I love summer salads, affordable and so incredibly flavourful, lighter and fresher.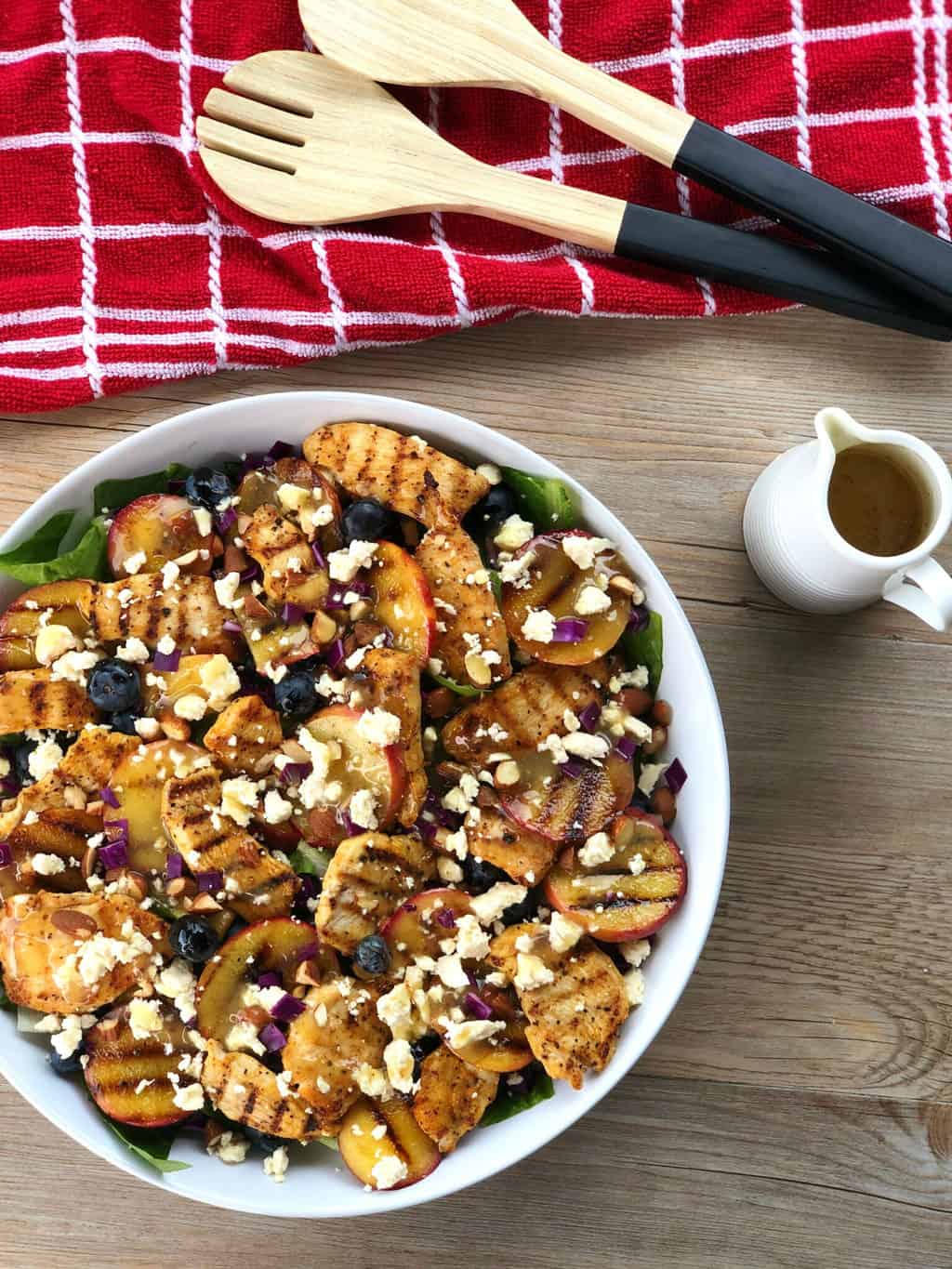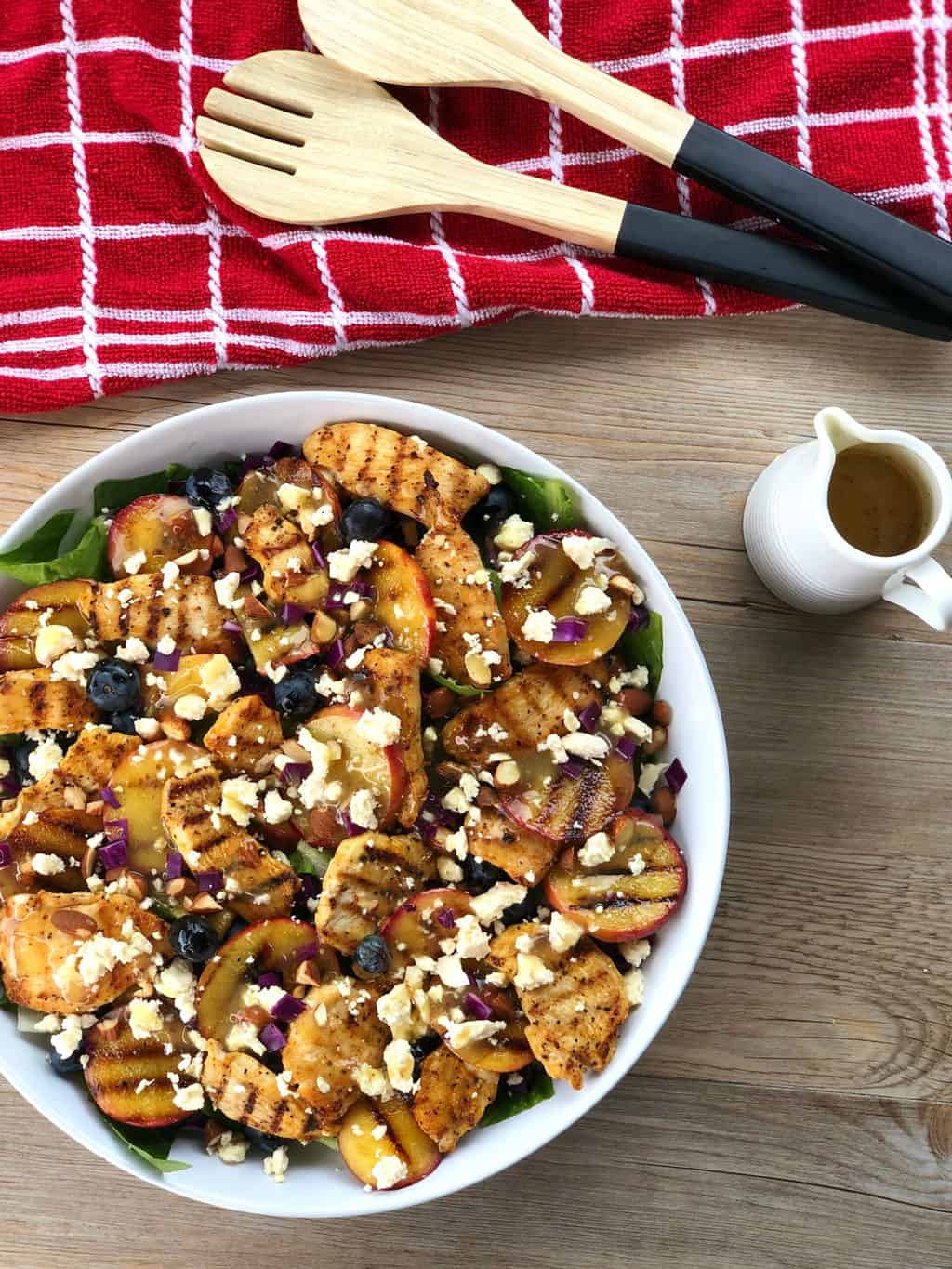 This salad is packed full of textures, colours and flavours. It is a delicious balance of crunchy salad, lightly spiced chicken, sweet grilled nectarine with blueberries and balanced with almonds and salty feta. It works together so well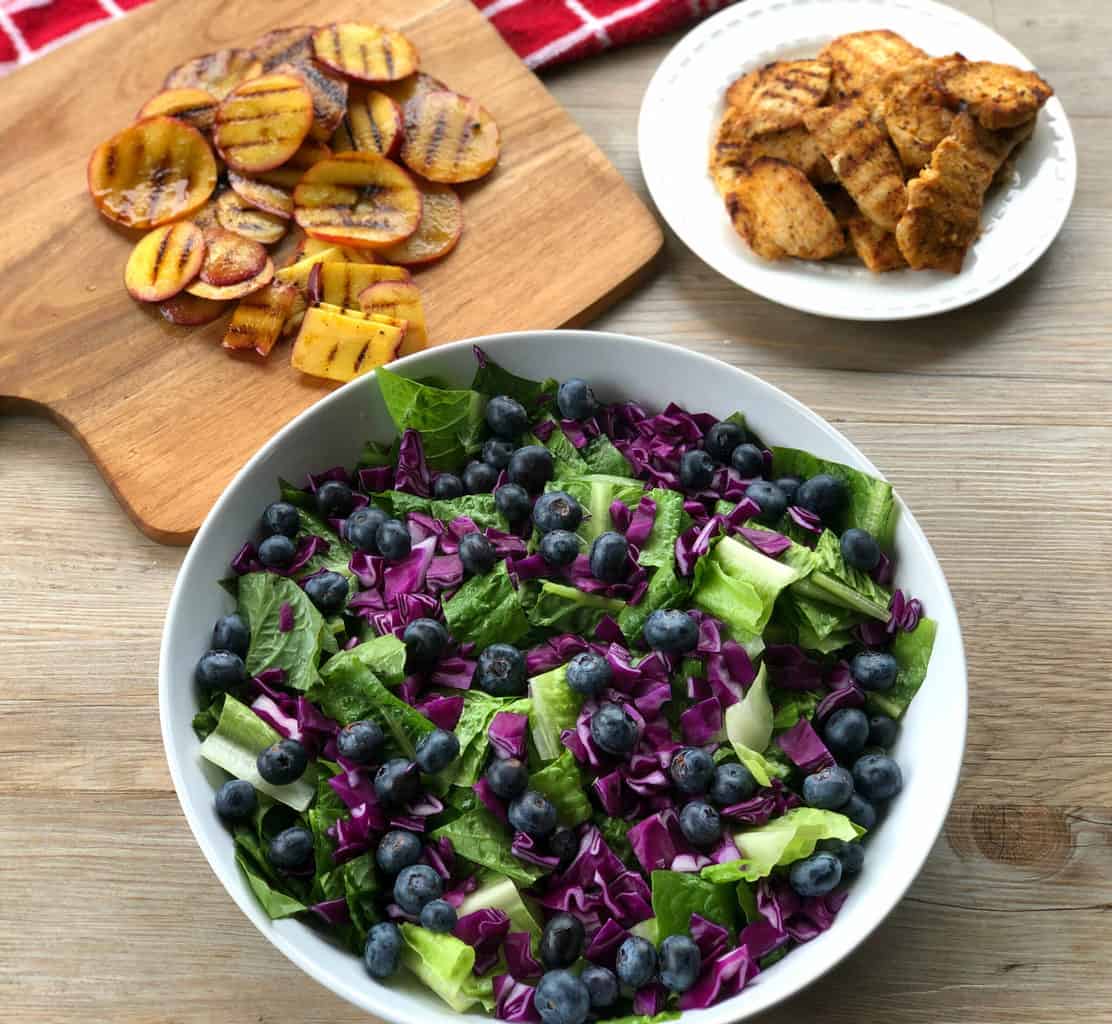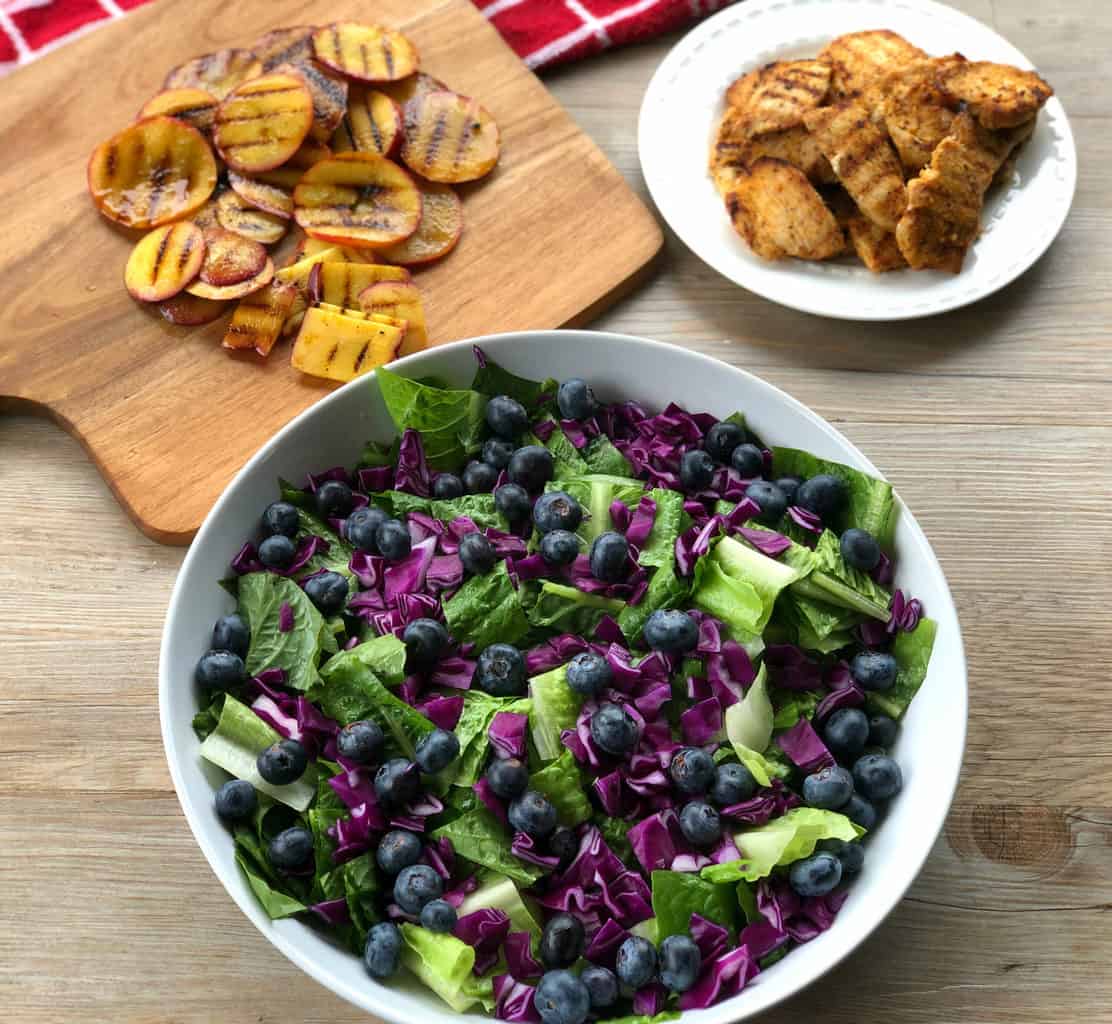 Countdown Supermarket have partnered with me to bring you this salad, everything I have used here can so easily be found in their stores. The nectarines I have used are their delicious large yellow flesh variety. They are firm and juicy and become even sweeter with a brief grill. Stone fruit is so versatile, not only to be enjoyed fresh or in a fruit salad.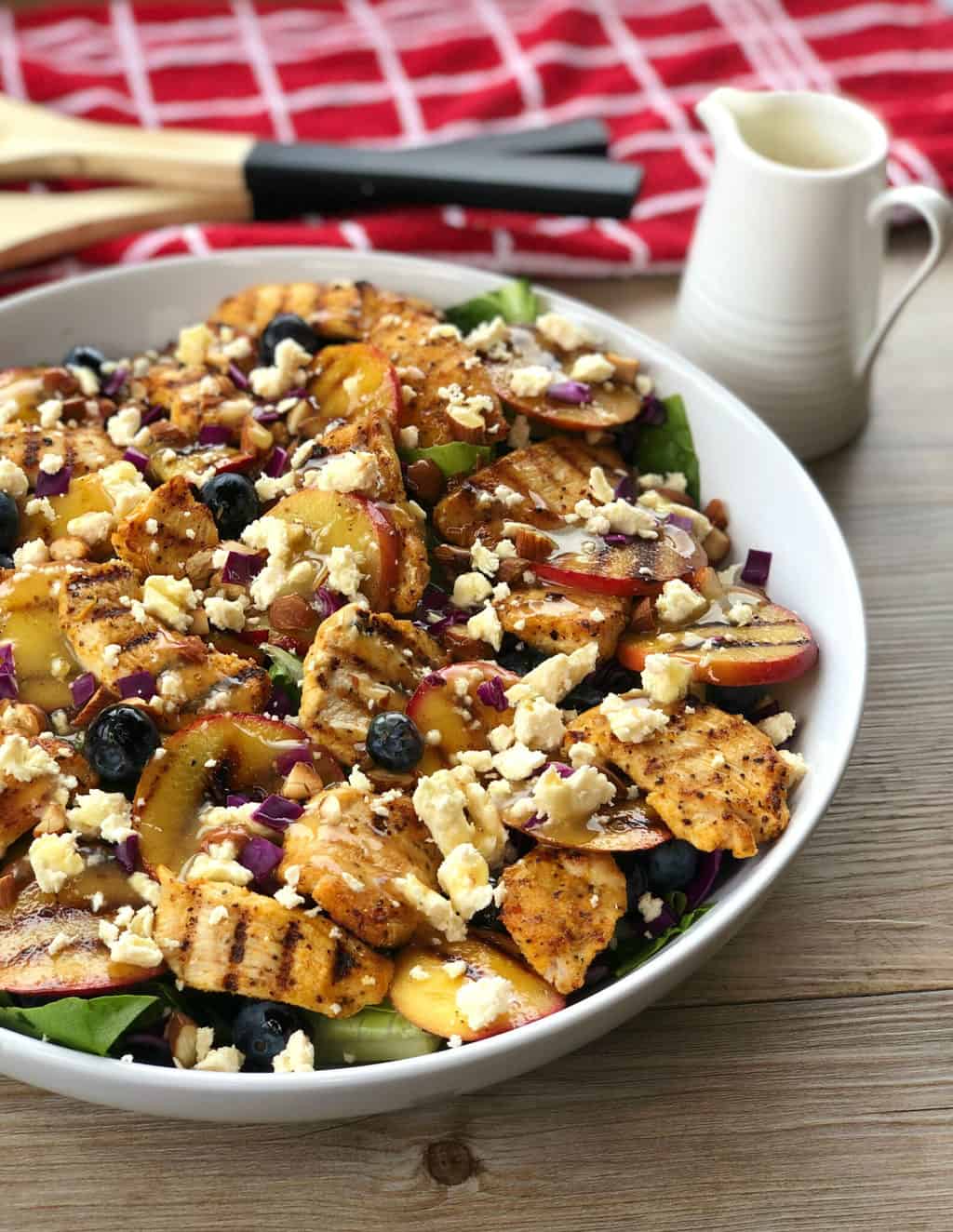 With the addition of chicken this can be a complete meal, so with such a short preparation time you can be sitting back on the deck enjoying this in no time. The nectarine and chicken can also be prepared on the BBQ grill, or indoors, throwing together the salad takes no time once those two things are cooked.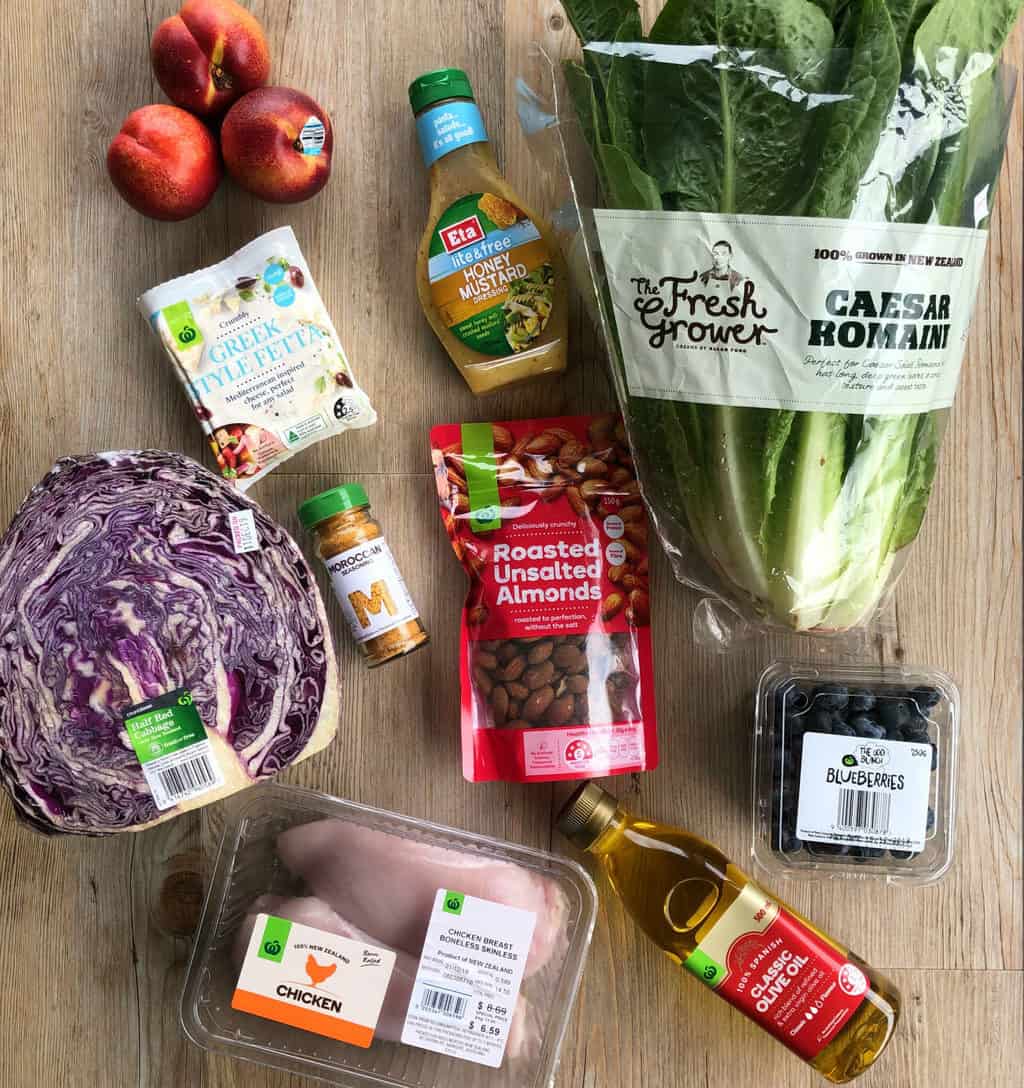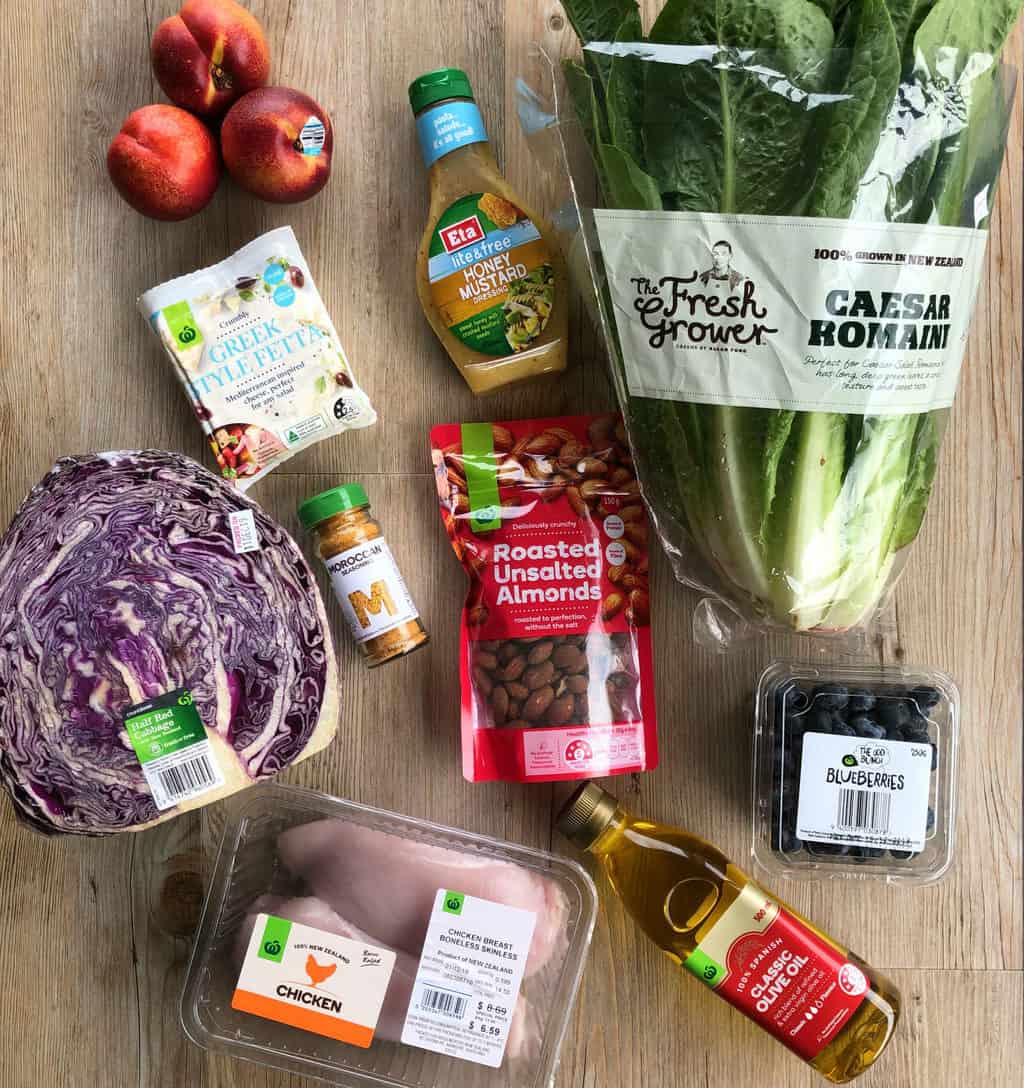 I have used a pre-prepared dressing, a lite honey mustard goes so well with this salad, and many other salads! A definitely summer favourite of ours. You are welcome to make a dressing from scratch but this saves time and can be used in a number of ways over the summer. The chicken is seasoned in Countdowns Moroccan seasoning which gives it a lovely hit of flavour, so every mouthful is delicious and well balanced.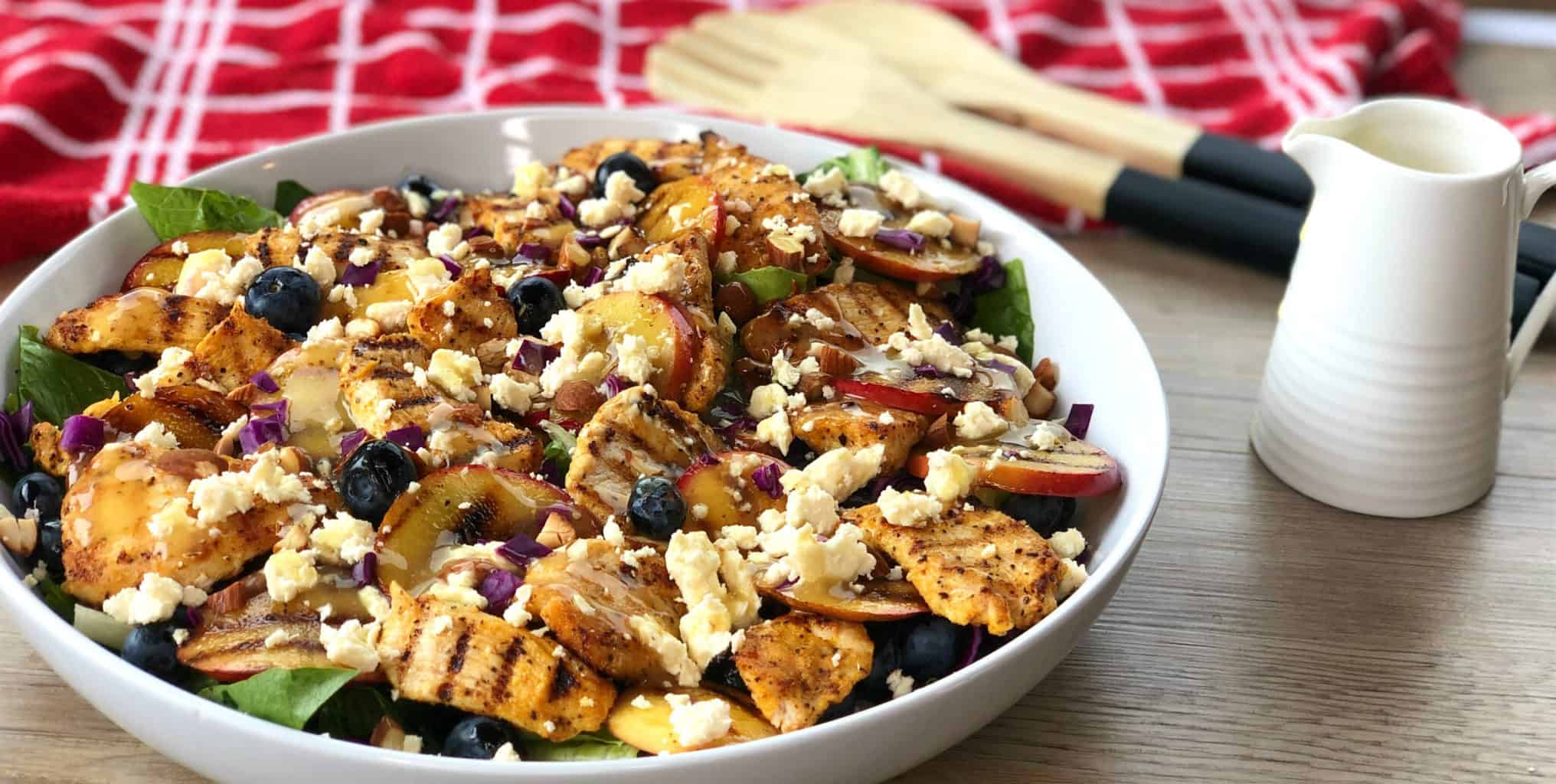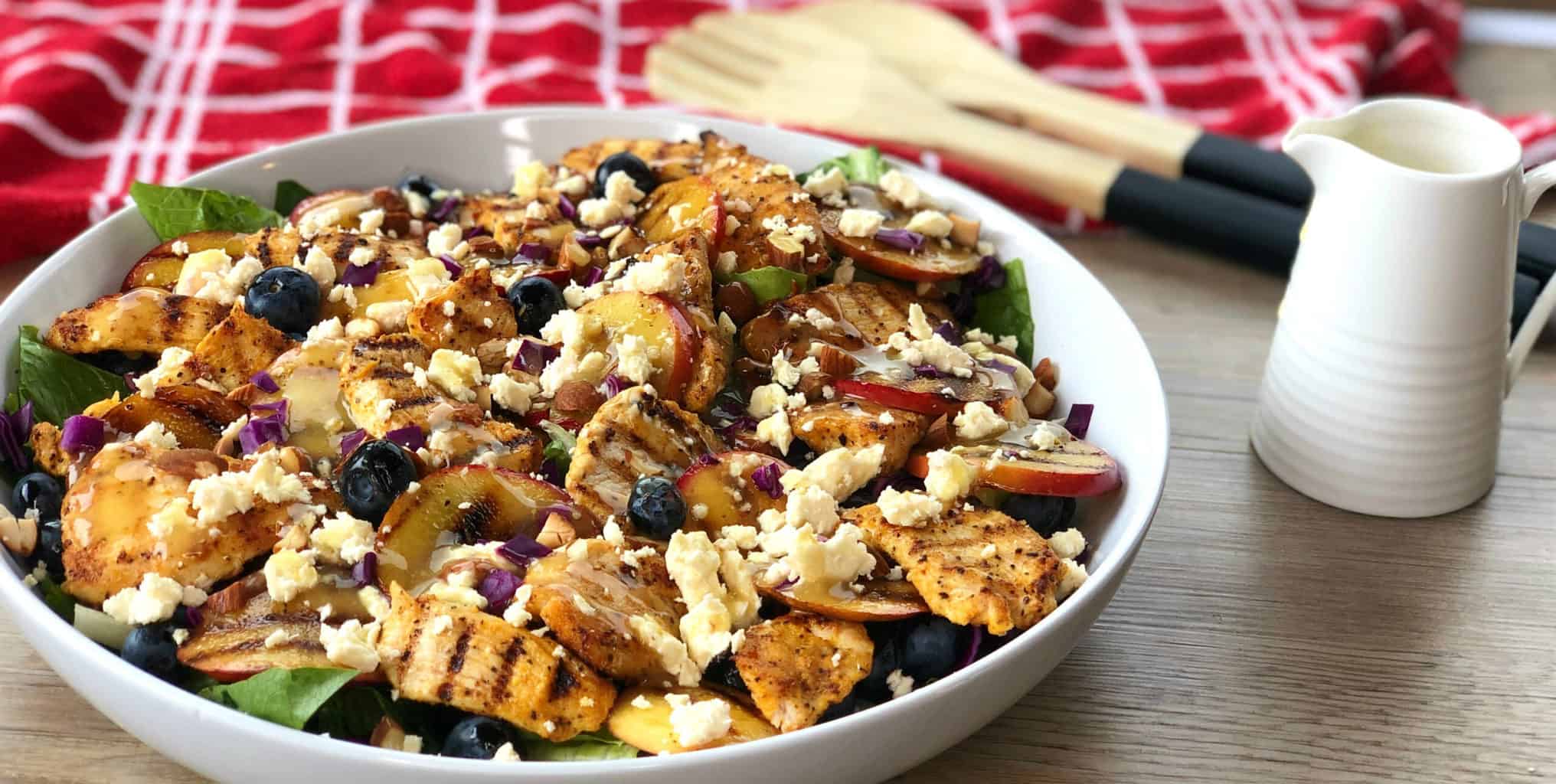 Small pieces of chicken and sliced nectarine take very little time to cook through, you can serve these warm over the salad base, or chill once cooked and prepare later in the day when needed,
I have some delicious summer salads on the blog, all of them vibrant and using fresh seasonal produce.
You can view these by simply clicking through directly to each recipe listed below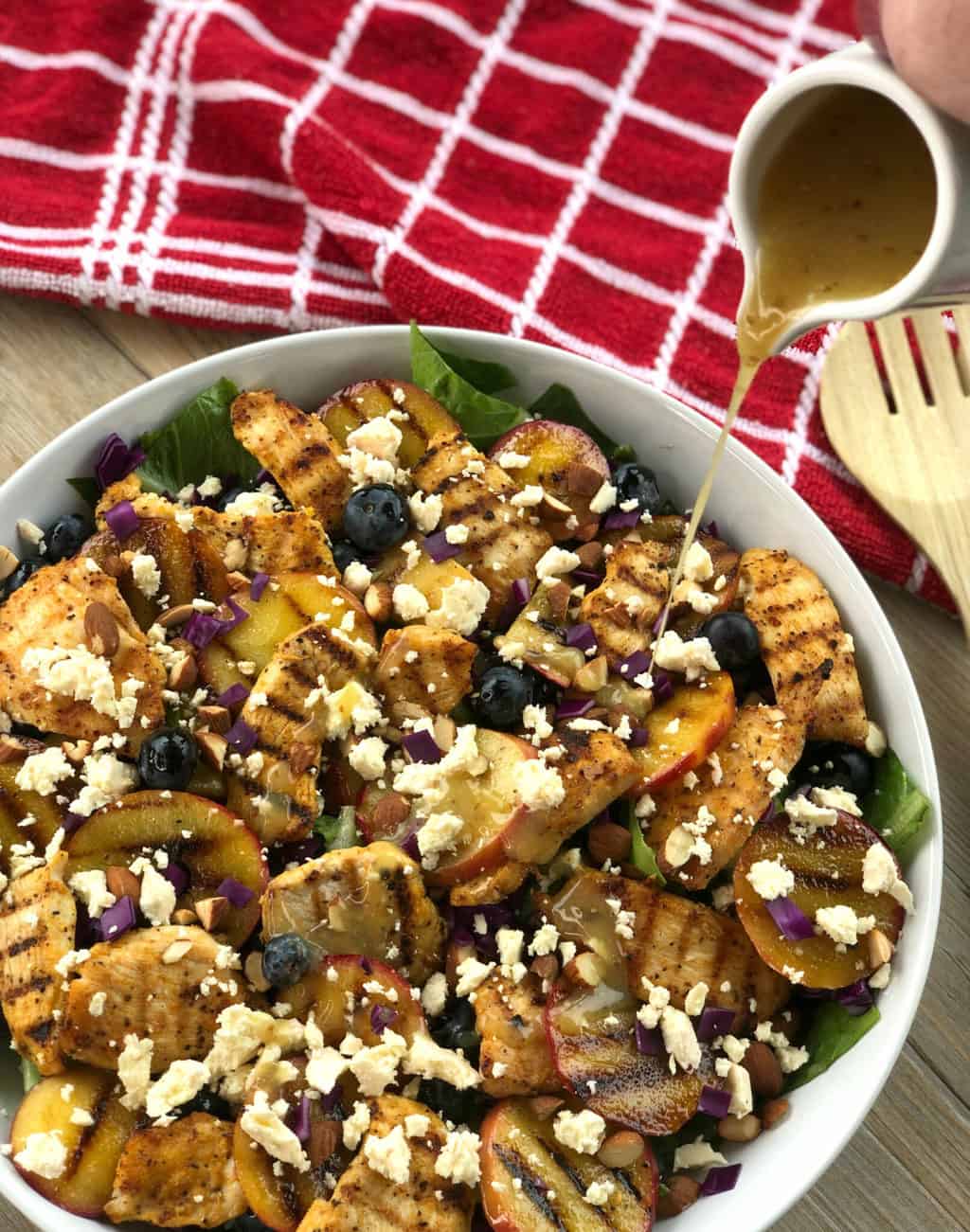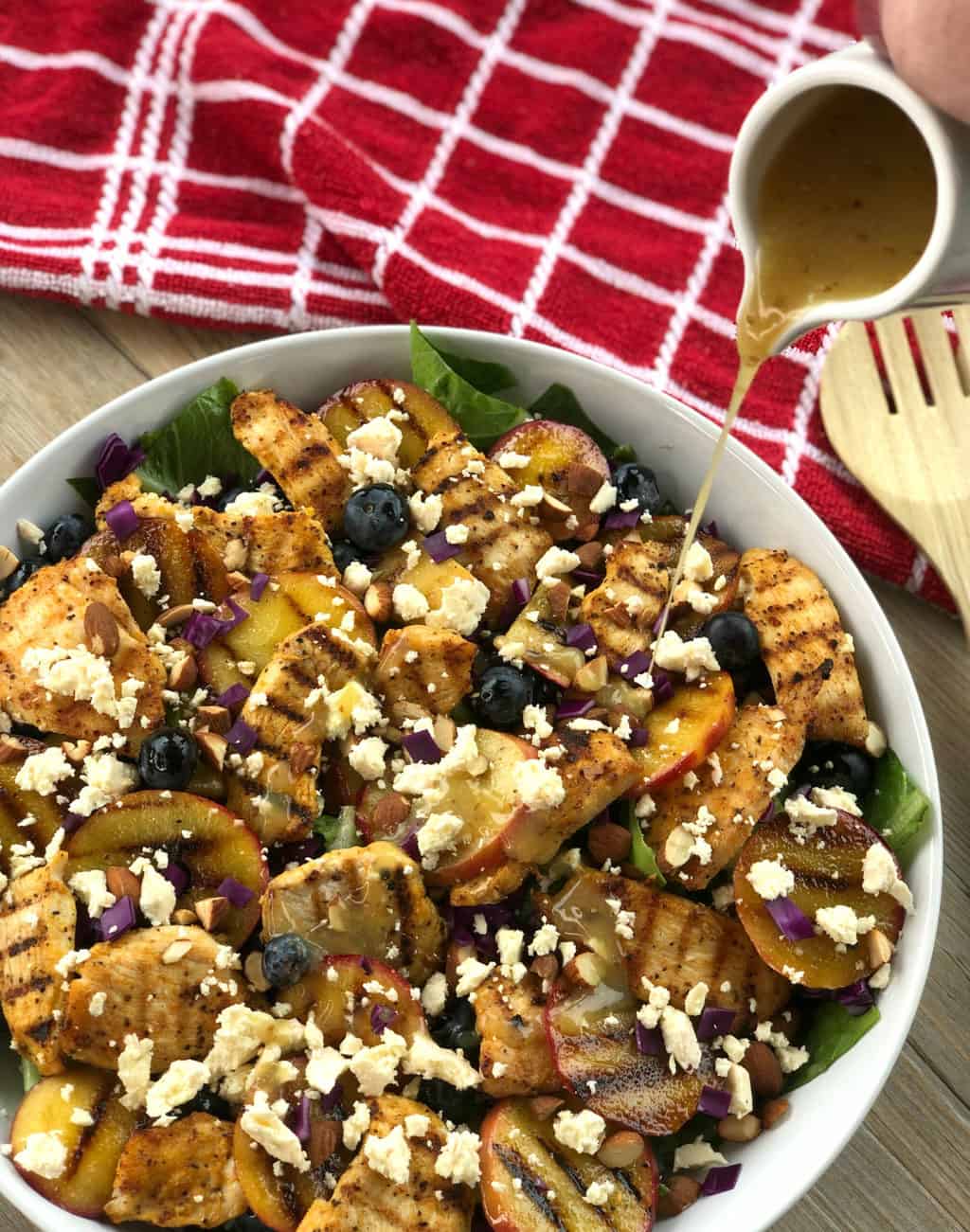 Onto the recipe, incredibly simple and packs a massive flavour punch – let me know when you try it – here is my Chicken & Nectarine Summer Salad
So easy! I hope you give this a try, as I have mentioned above everything for this recipe can be found at your local
Countdown Supermarket
. You can definitely freshen up your next meal with this lovely salad, make the most of the delicious summer produce instore.
A huge thanks to Countdown for partnering with me, I love creating new and exciting recipes using their fresh ingredients.
Pin It – Pinterest!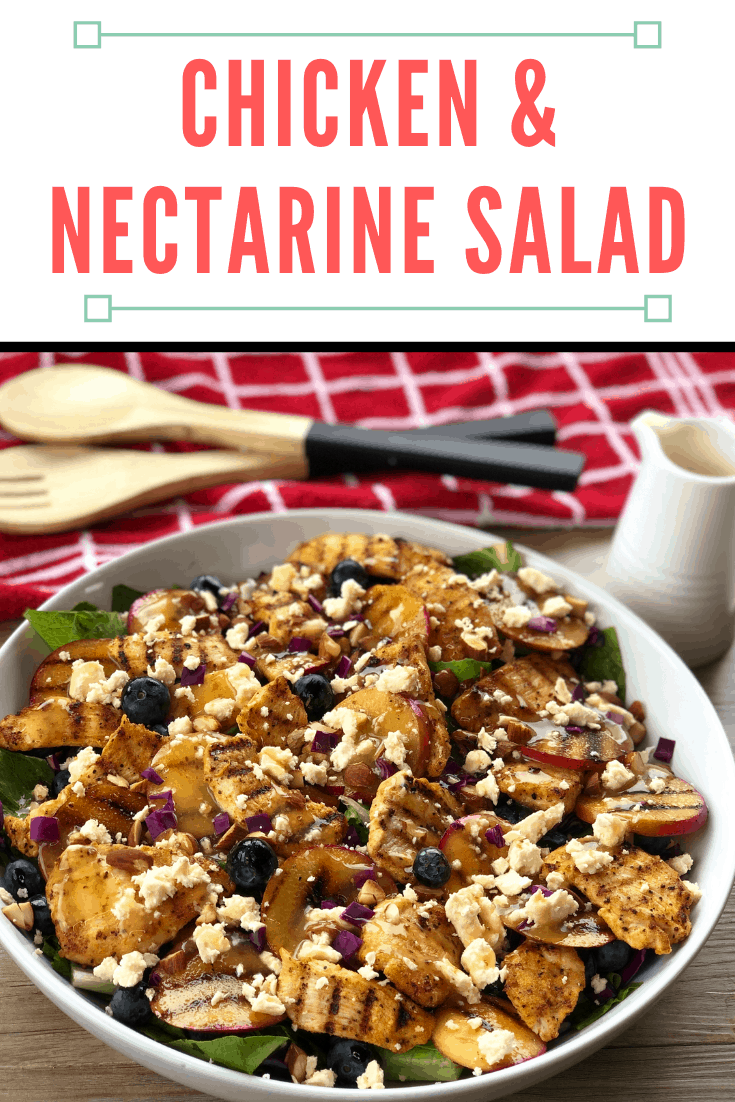 Thank you so much for stopping by to check out my latest recipe and others on my blog. If you are not already be sure to follow me on Facebook or Instagram for more deliciousness, and you can register your email in the subscription box below to receive all my recipes as I publish them.
Happy Baking!
Anna