A delicious and super simple dinner idea, this Hoisin Minced Pork is one to try.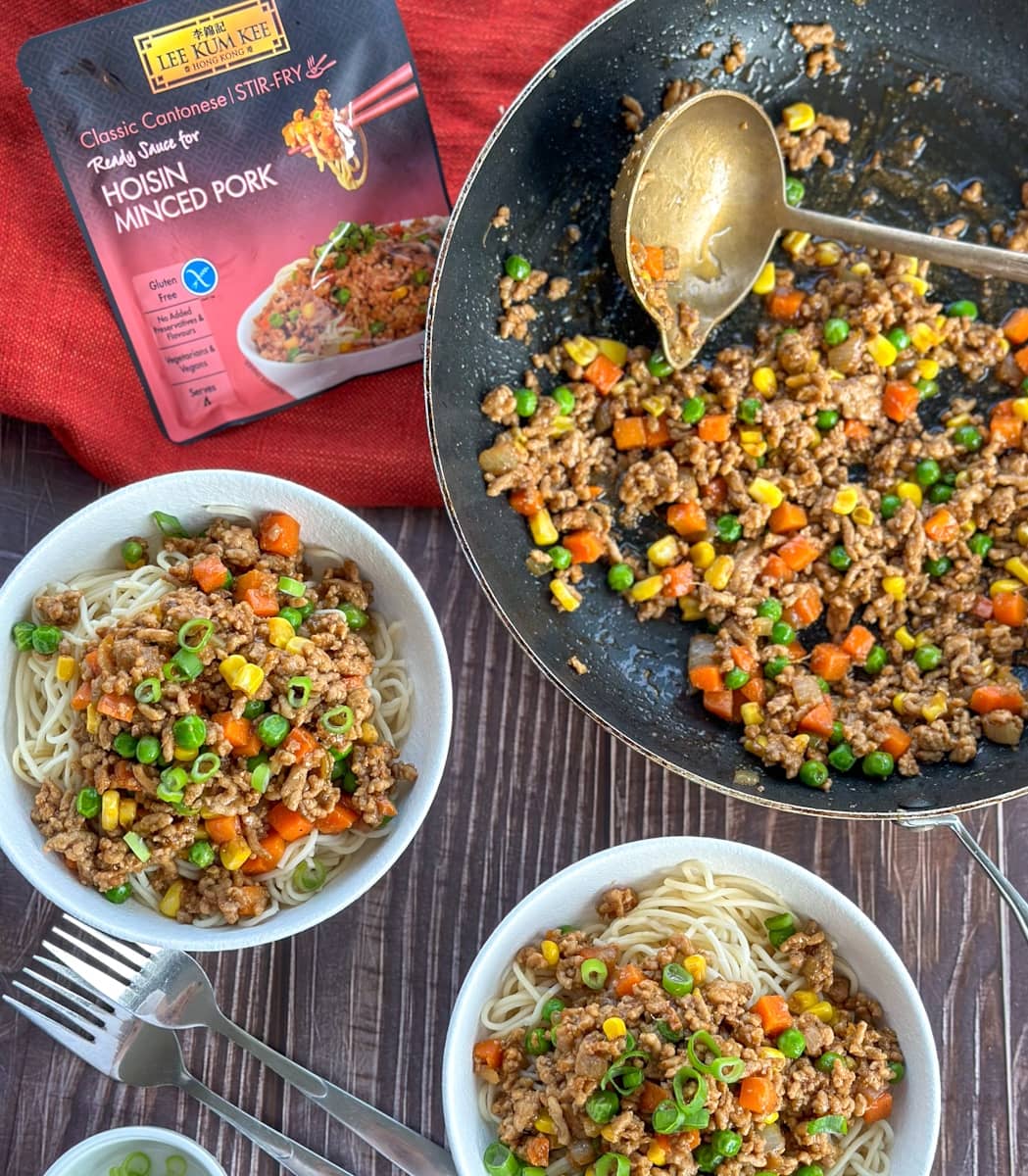 This recipe is sponsored by Lee Kum Kee – we are big fans of using their ready sauces, all opinions are my own.
We are all about easy dinners here and I do not mind if I make things from scratch or using a jar or packet. The best dinners are the ones that taste great, are quick and that everyone will eat!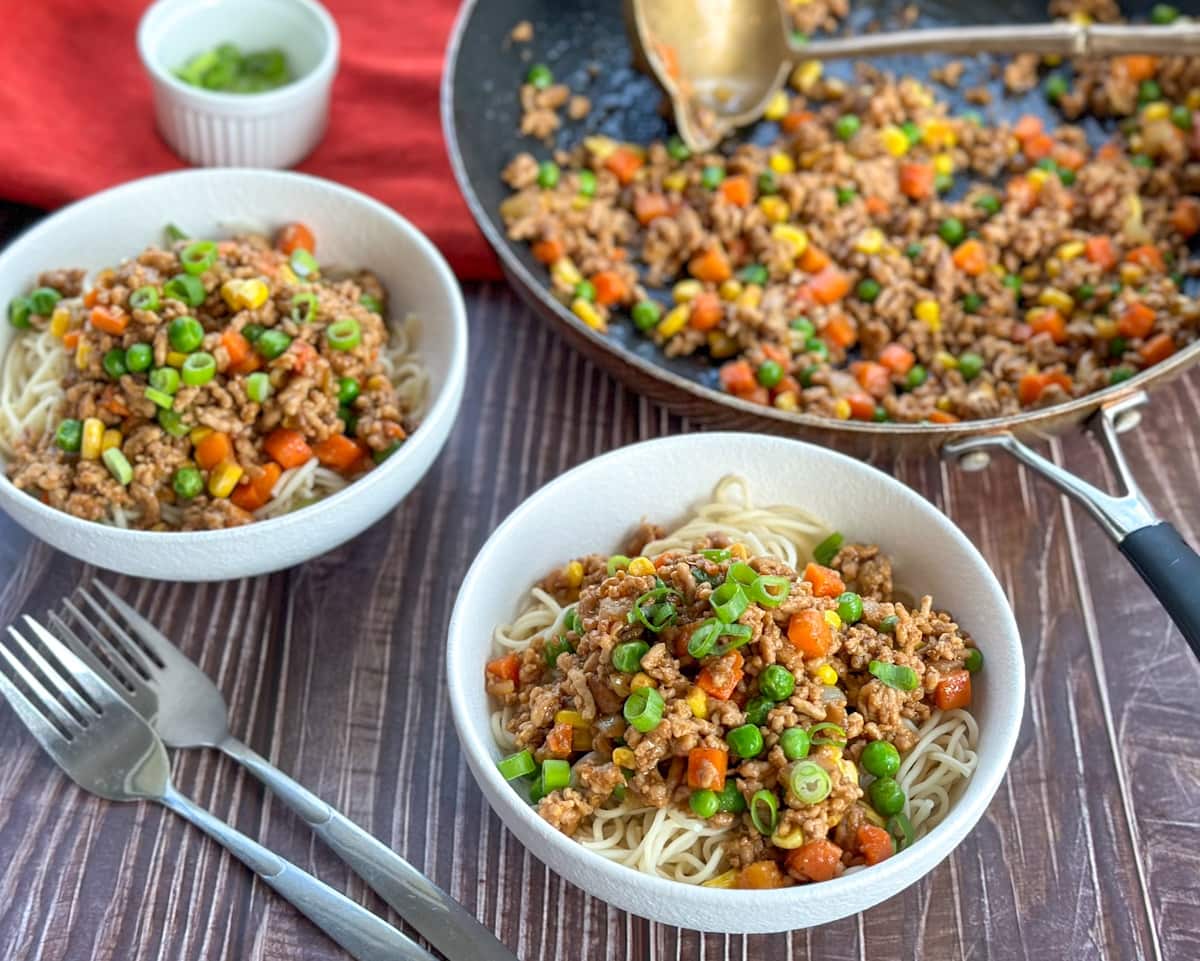 Which is why we are big fans of Lee Kum Kee's ready sauces, we use the Honey Soy Chicken one weekly, and now we have discovered this latest one for minced meat and we love it.
Minced meat, be it pork or beef is a more cost effective way for us to include meat in our weekly rotation so it is often on the menu. There are so many ways to enjoy it, I love that this recipe is geared toward pork mince as this is often cheaper again.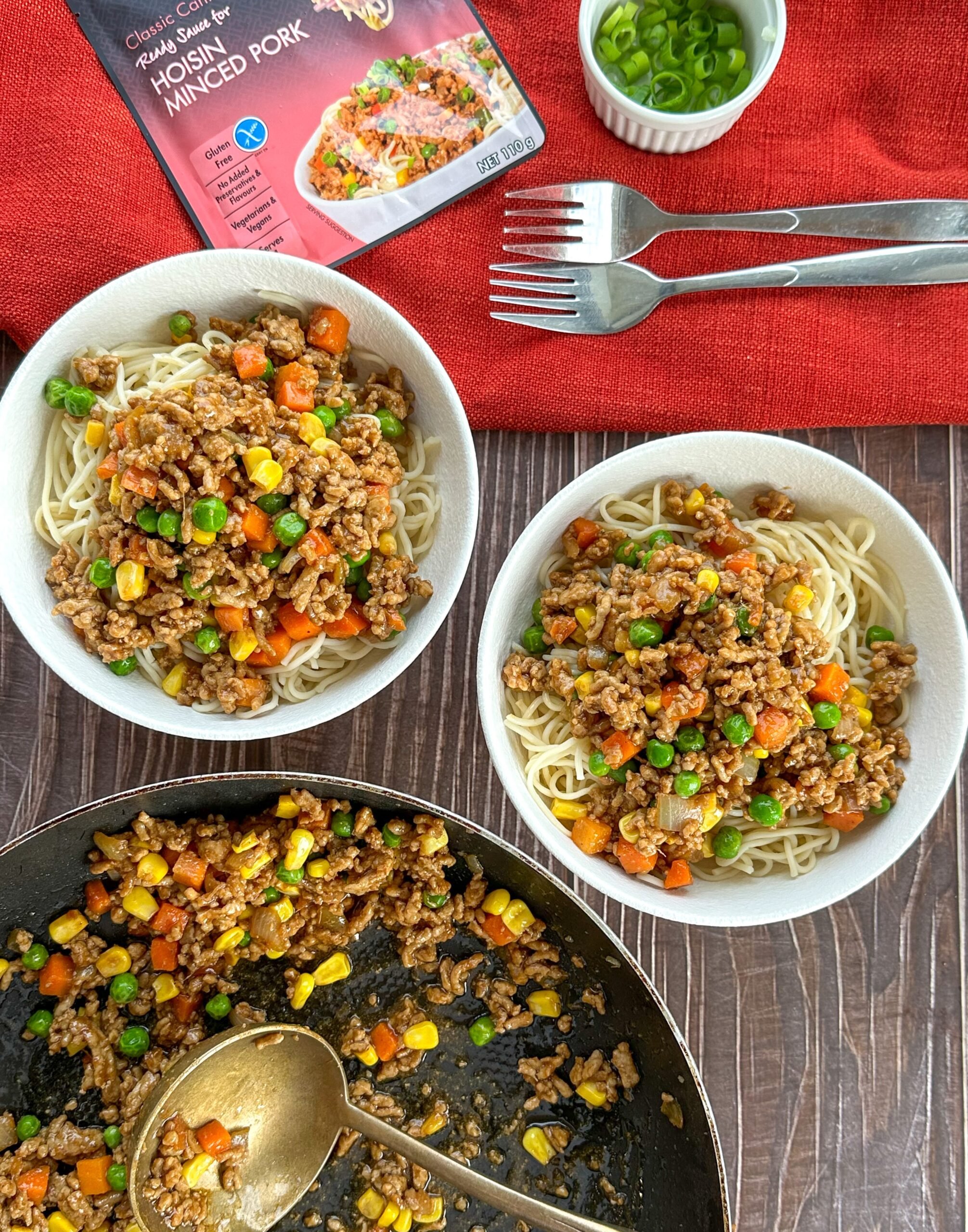 The flavours of the hoisin ready sauce lend themselves to a lovely asian vibes, sweet and fragrant it is really versatile. If you prefer this can be the sauce for a fully vegetarian stirfry too, its just lovely.
I have kept it simple this time, making it with some browned off pork mince, adding mixed frozen vege and serving over some egg noodles as the ready sauce suggests, it it is so versatile though so I would love to hear how you will use it.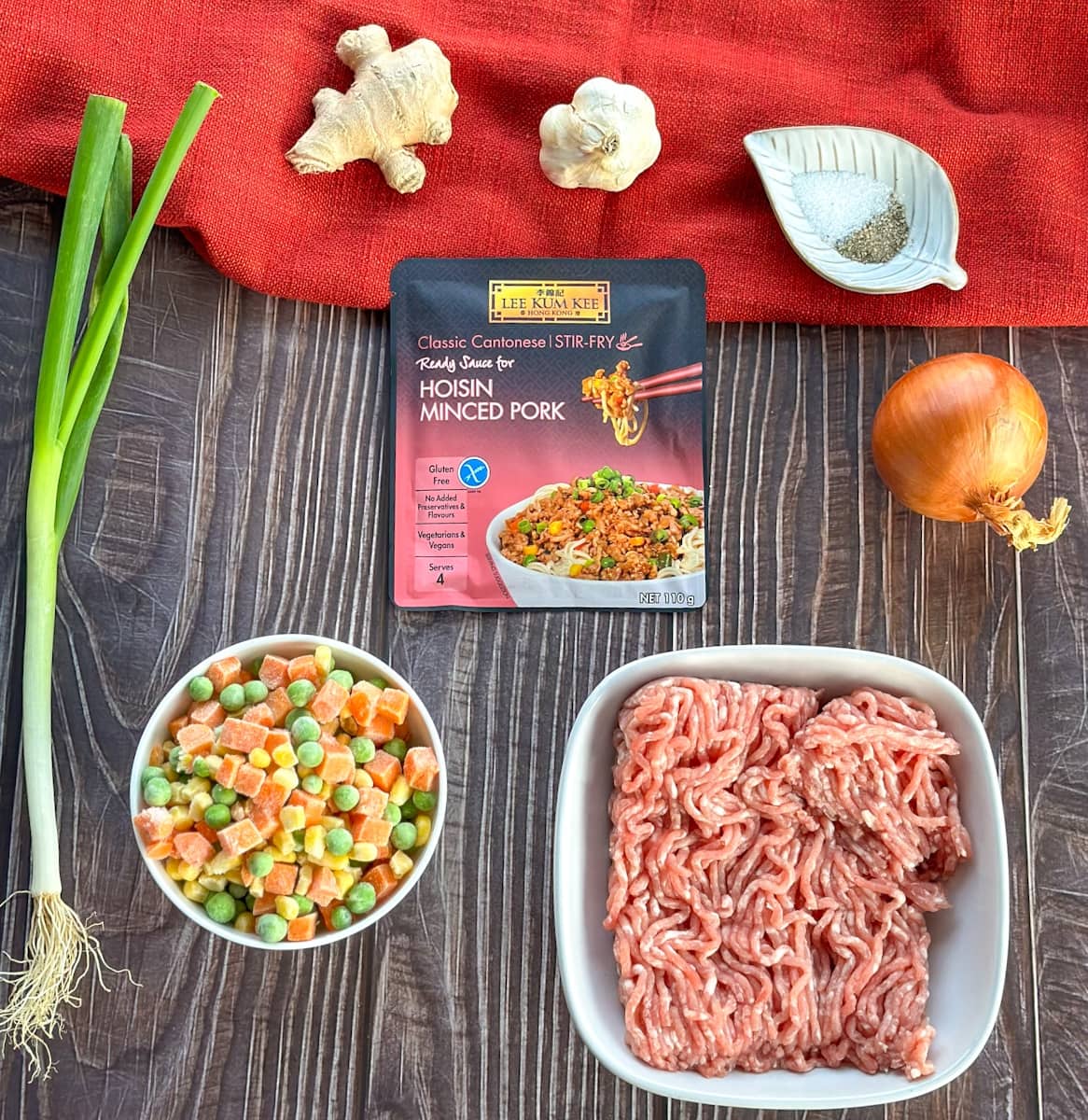 All you need is
Lee Kum Kee Hoisin Minced Pork Ready Sauce

Pork Mince (or chicken/beef)

Ginger

Garlic

Onion

Frozen or Fresh Veges

Salt & Pepper

Noodles, Rice or Cauliflower Rice to serve
The method is so simple, ten minutes to prep, ten minutes to cook, my ideal type of mid week dinner.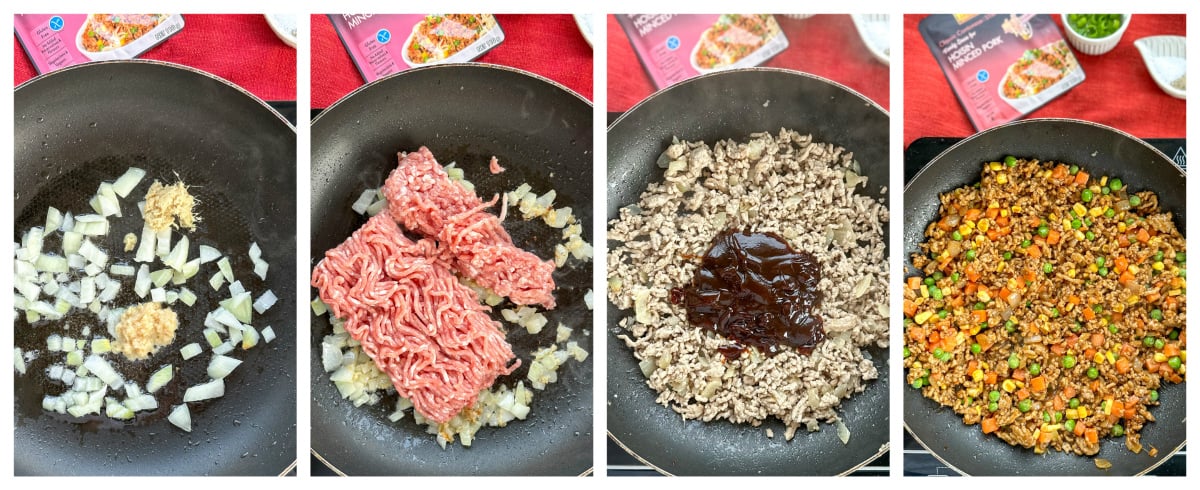 Saute the ginger, garlic and onions until soft and lightly browned, then add to this the mince and cook until brown all the way through. Then add the sauce to coat everything in its tasty flavours. Then finally add the vegetables of your choice and cook until they are soft, just a few minutes.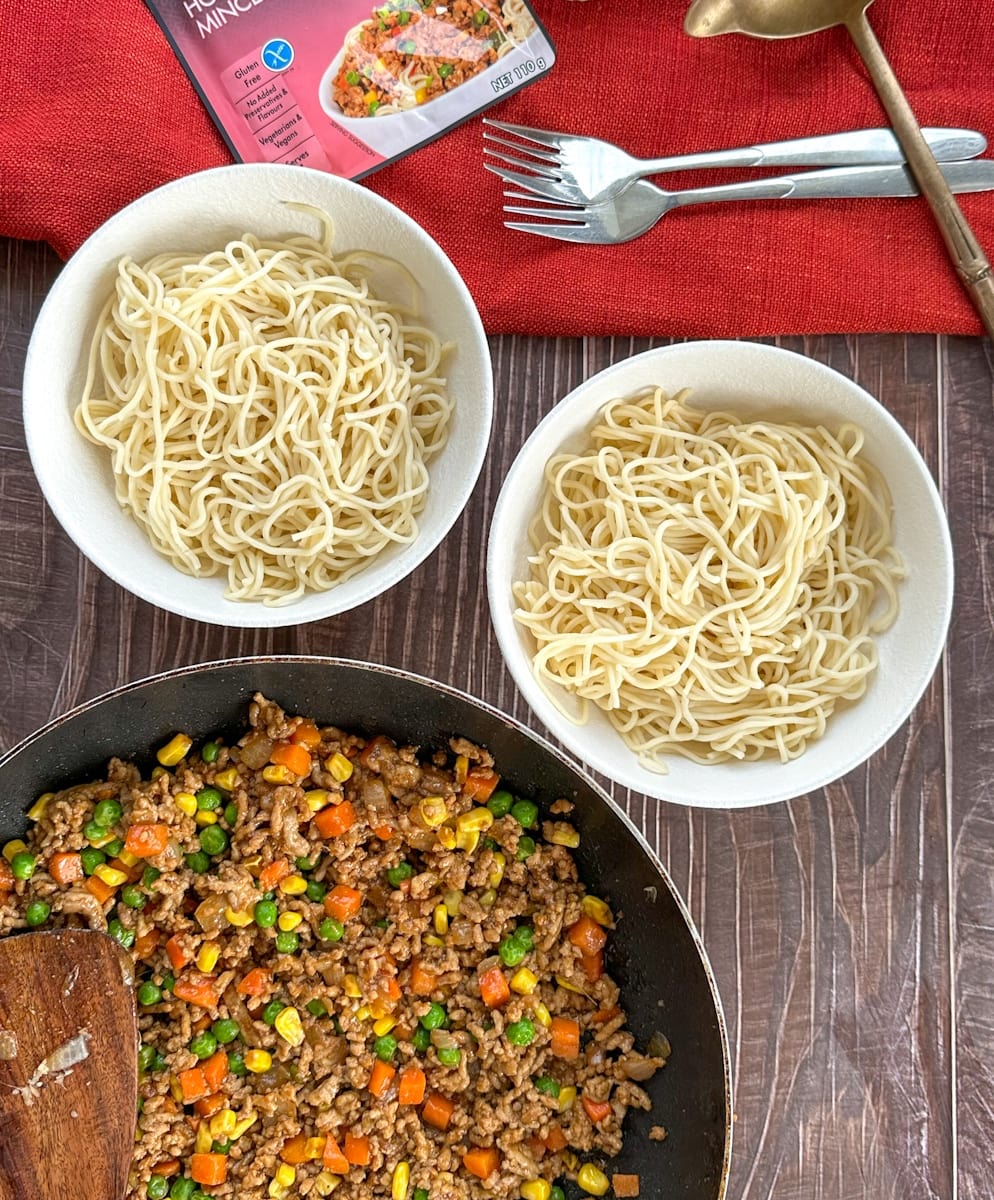 I like to serve this with egg noodles as they are lovely and thin, but it is equally as good with rice. Feel free to sprinkle some fresh herbs or spring onions over the top if you are feeling fancy.
I have so many other lovely recipes showcasing the goodness that is Lee Kum Kee – here are just a few of them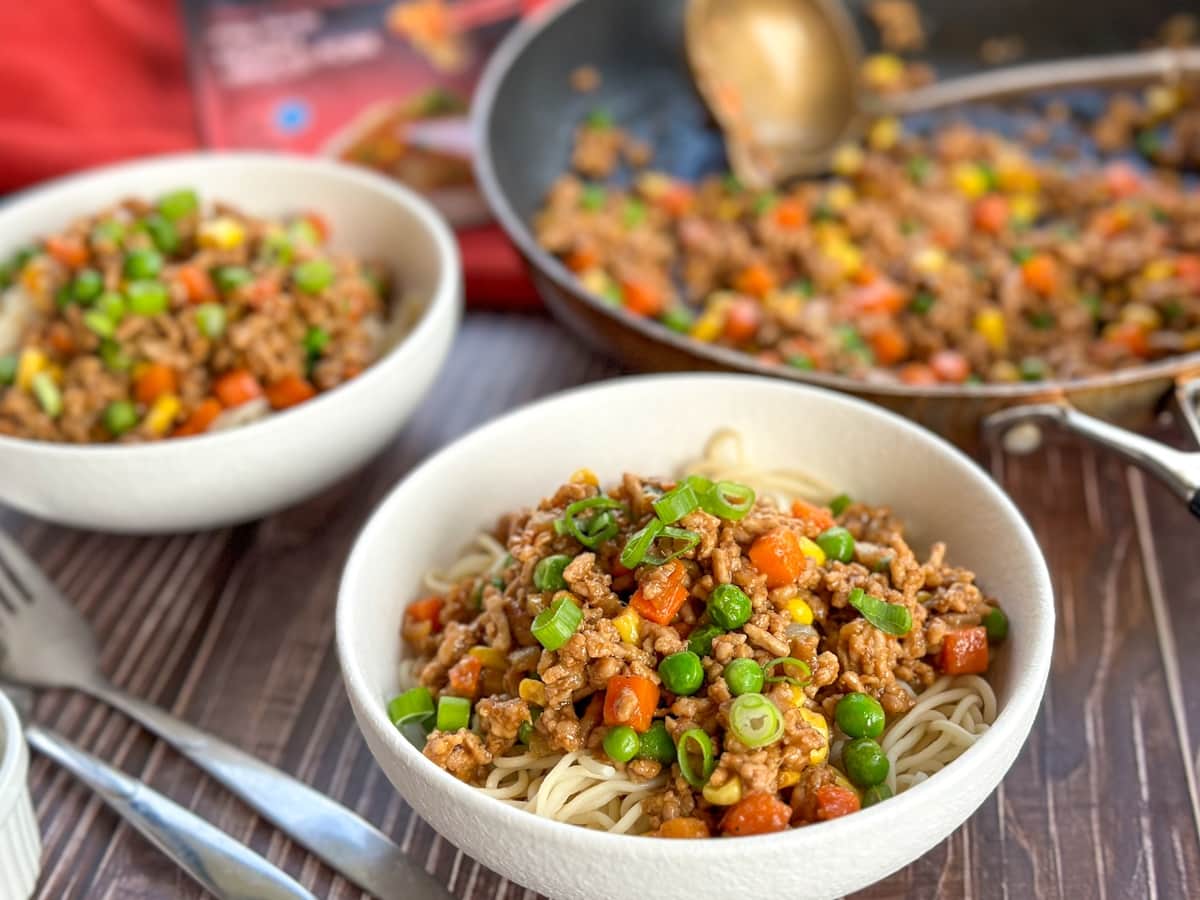 Onto the recipe, be sure to keep an eye out for the Lee Kum Kee Hoisin Minced Pork at your local supermarket and the rest of their lovely ready sauce range.
I hope you love this recipe, be sure to let me know in the comments below if you make it.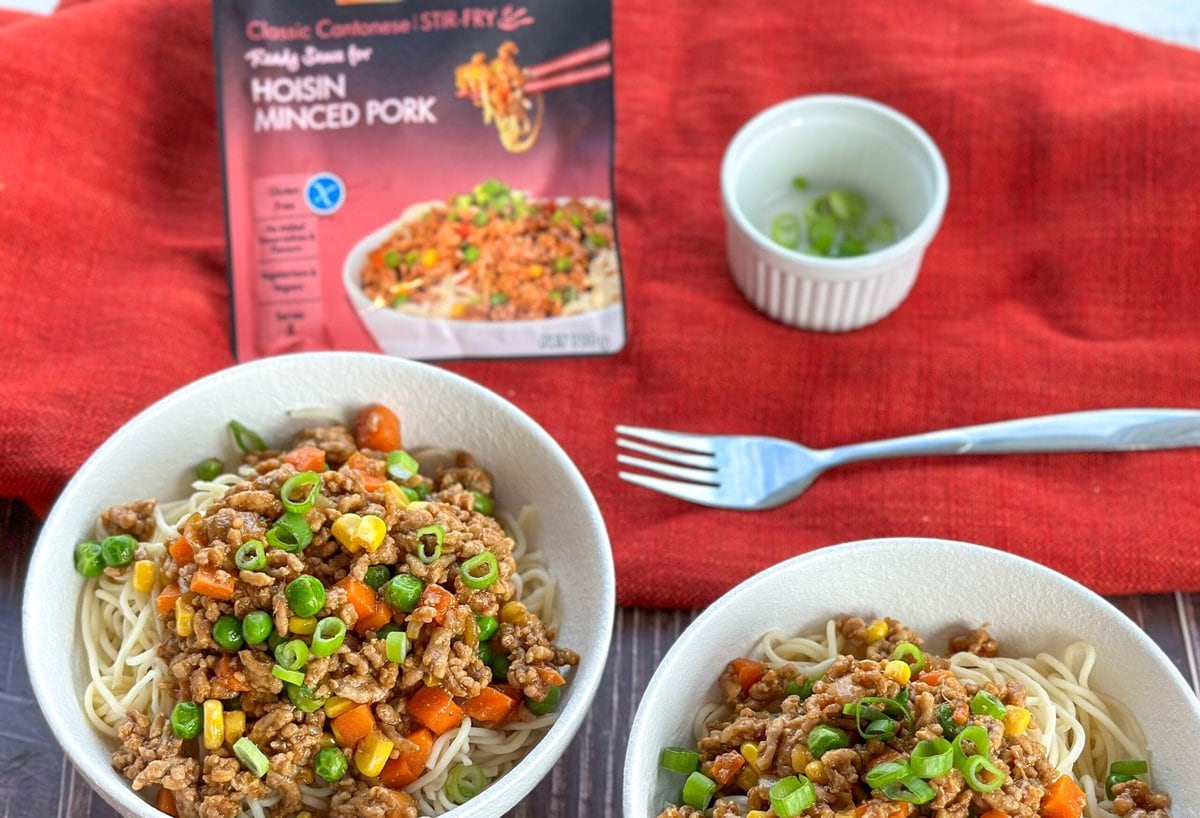 Thank you so much for stopping by to check out my latest recipe and others on my blog. If you are not already be sure to follow me on Facebook or Instagram for more deliciousness, and you can register your email in the subscription box below to receive all my recipes as I publish them.
Happy Cooking!
Anna
Pin It! Pinterest