One of my favourite treats is scorched almonds, delicious roasted almonds covered in chocolate and now I have combined it with another delicious treat to bring you my decadent Scorched Almond Cheesecake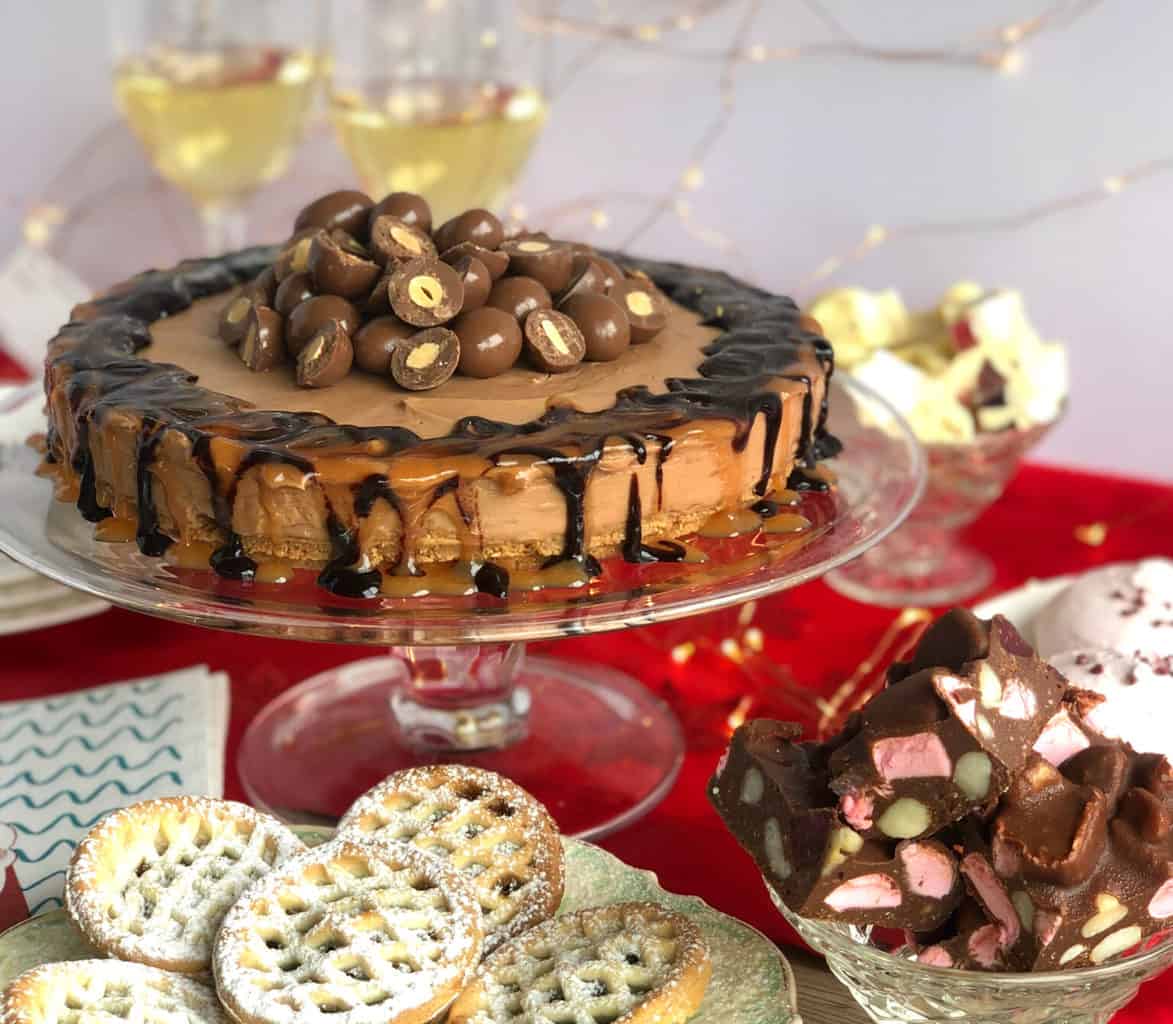 If you have spent much time on my blog you will know I love this base cheesecake recipe, it is so versatile and absolutely divine. Silky and creamy with no tricky techniques and best of all no-bake so it takes next to no time to make. This is super extravagant and indulgent, I just know you will have someone in your family who will adore this creation.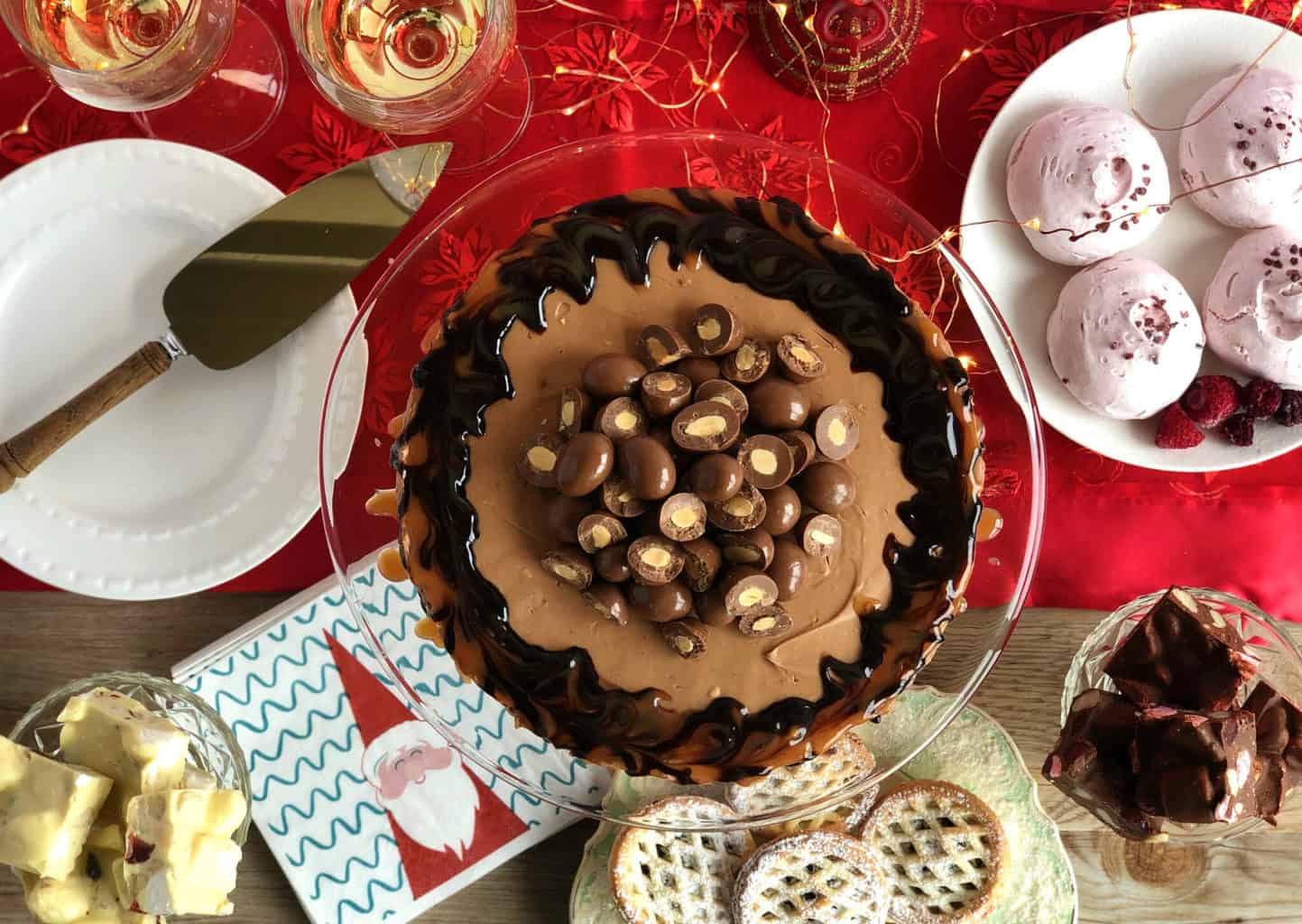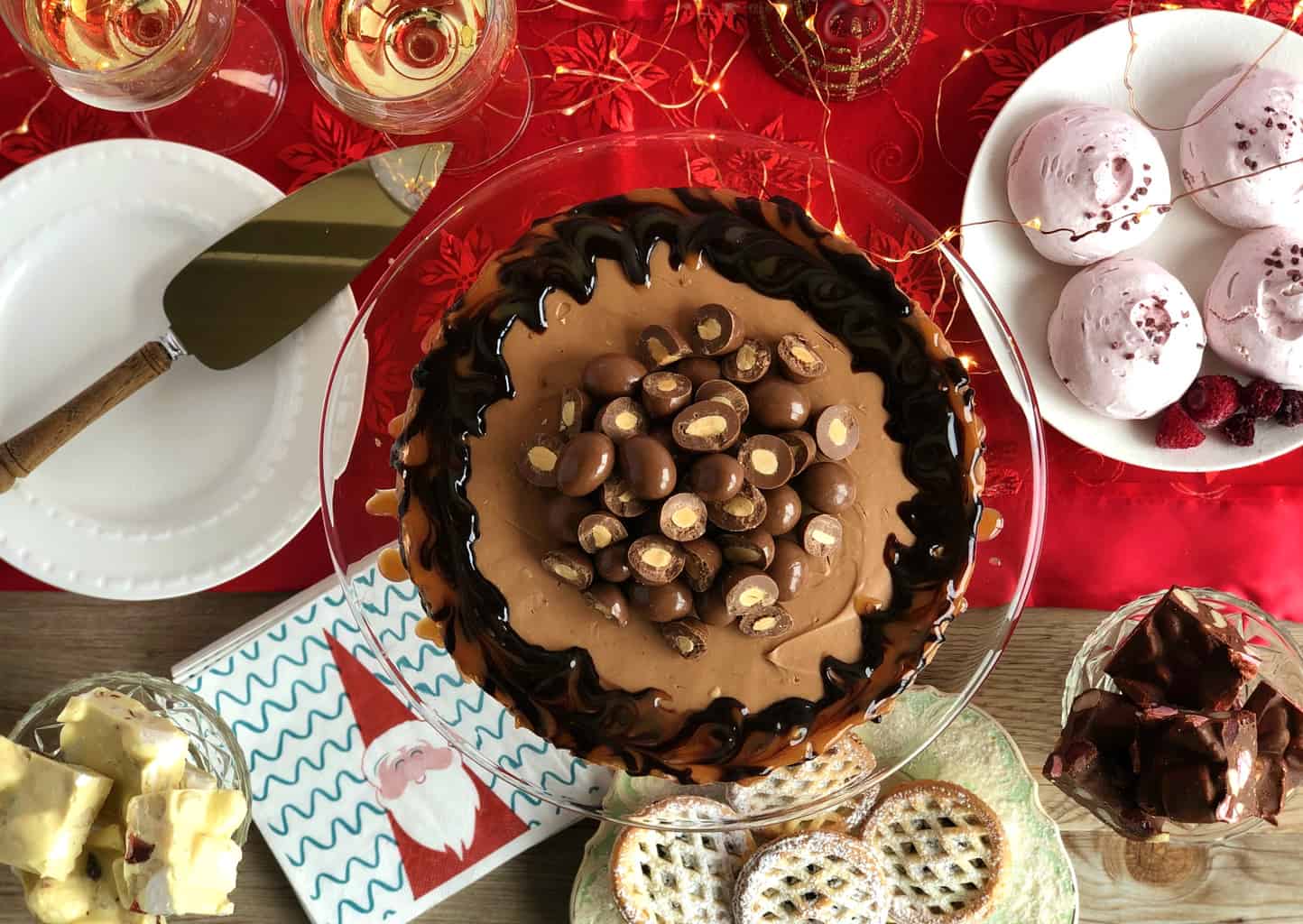 I have partnered with Countdown Supermarkets to bring you this showstopper of a dessert. Perfect for any special occasion but definitely one to bring out this Christmas. Countdown have you totally covered for all the basics and the tasty extras this Christmas as you will see in store! So many delicious new products out this year too. You simply have to check out their new Gold label, including the delicious Raspberry Meringues you see in the photo above. But for us a Christmas trolley would not be complete without Scorched Almonds so I knew this was the content I wanted to share with you all.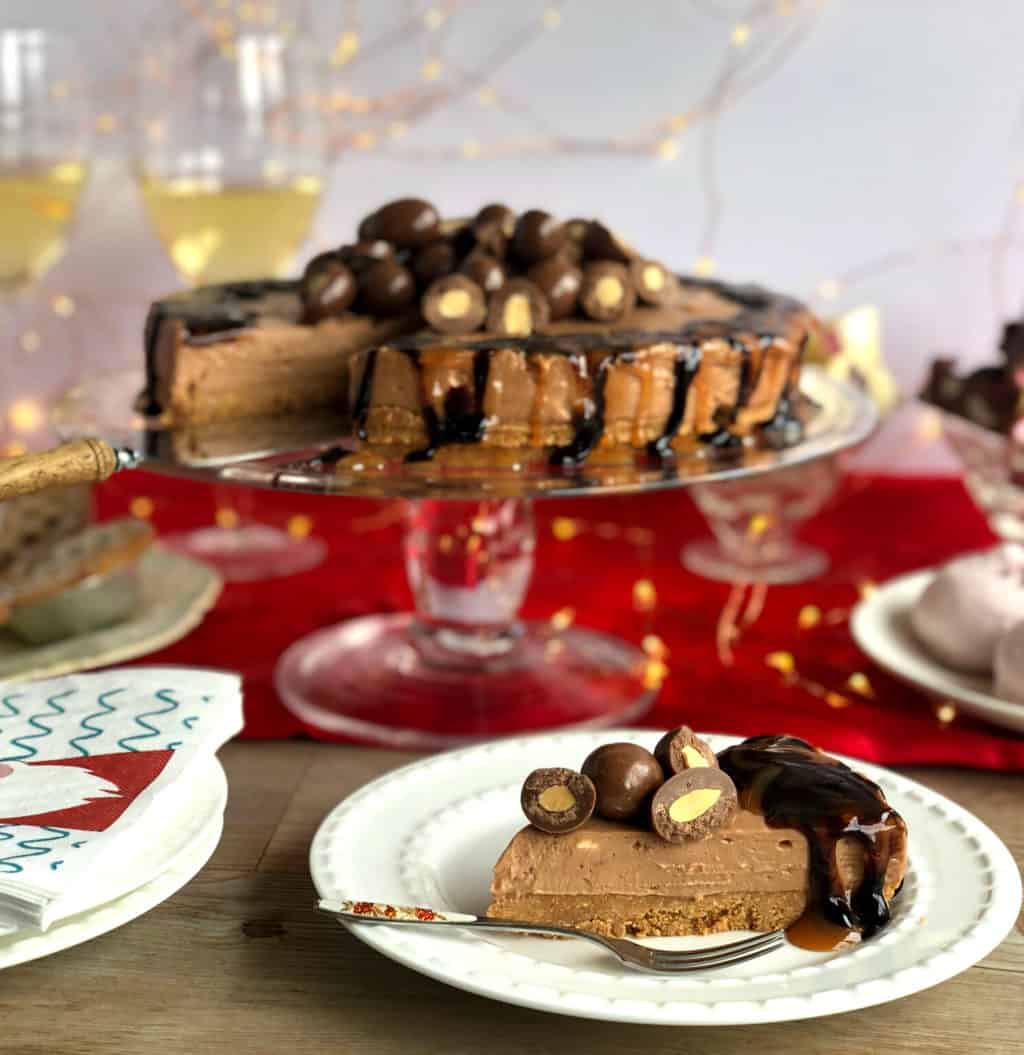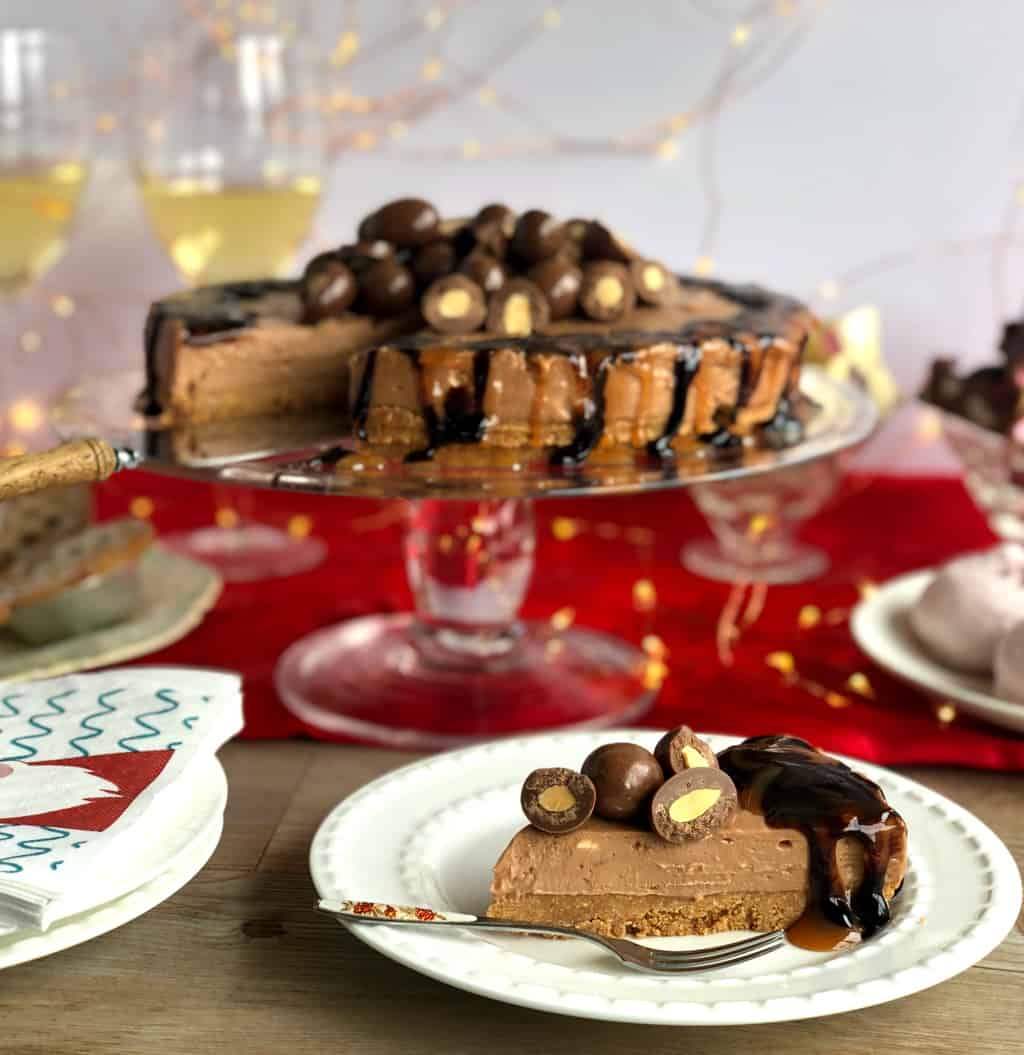 This is the ONE for all the nut lovers out there as I have managed to incorporate nuts in every layer! The base is a combination of crushed biscuit and scorched almonds, the middle layer is flavoured using the delicious Belgium Hazelnut Crunch Chocolate from the Countdown own brand range, and then finally topped with even more scorched almonds.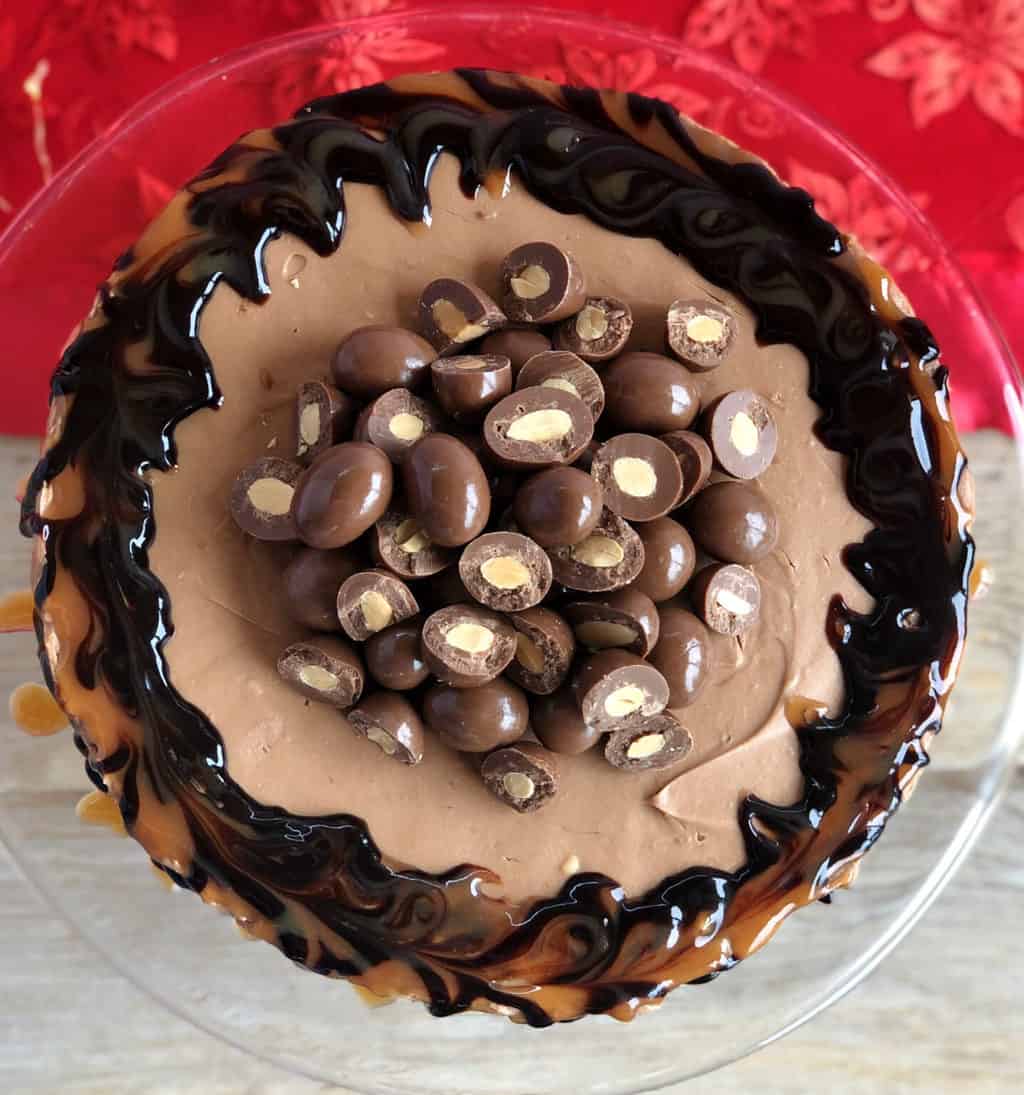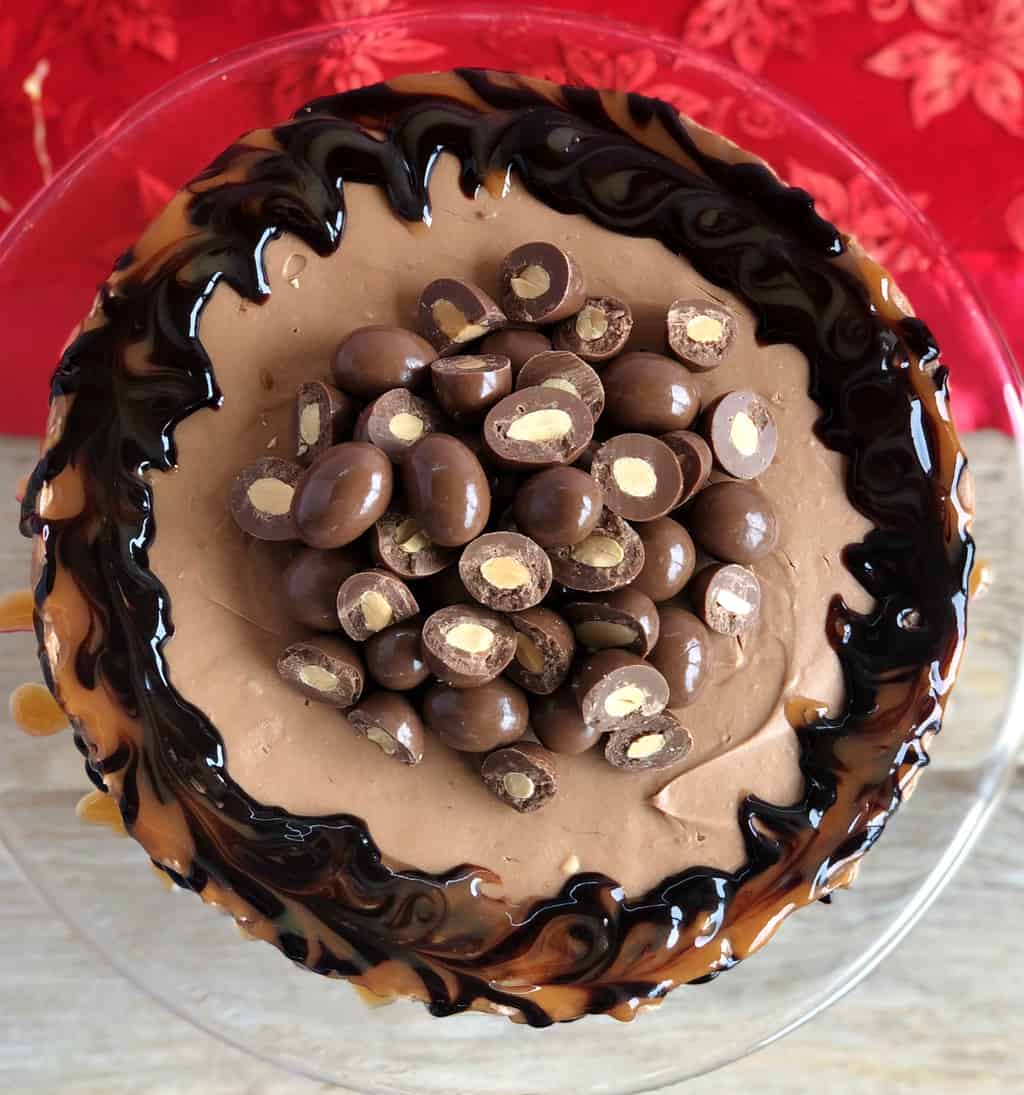 It is very quick to assemble which is why I love this recipe so much. I often get asked why no gelatin in this one, the reason for that is I use Thickened Cream, which is a whipped cream like product that contains its own thickeners, such as gelatin. So there is no need to prepare this separately, you can find this in Countdown and I use the Anchor brand, however it is readily available elsewhere in other countries too.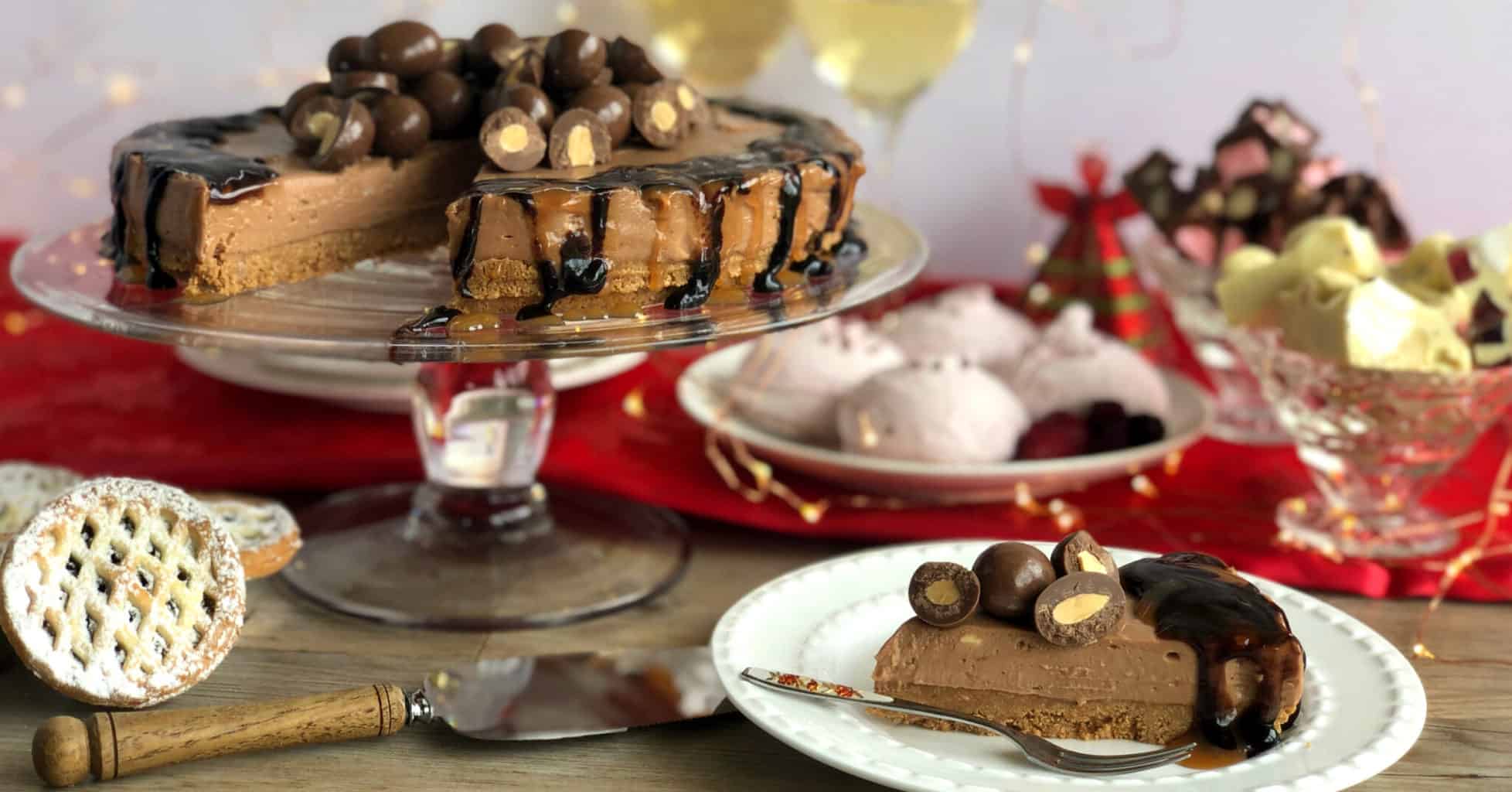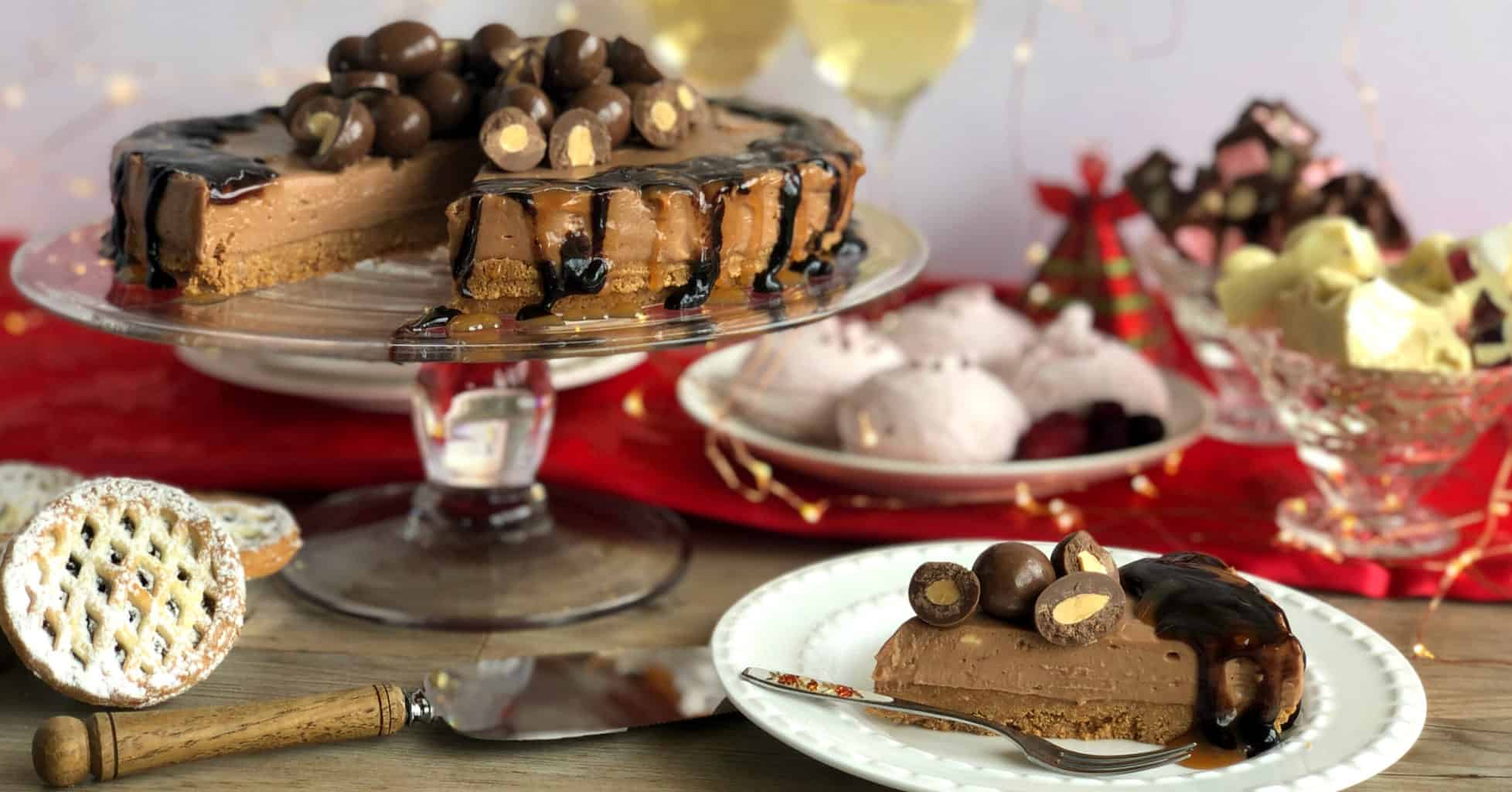 If you love the idea of an easy no bake Cheesecake please check out these other delicious variations, with more to come!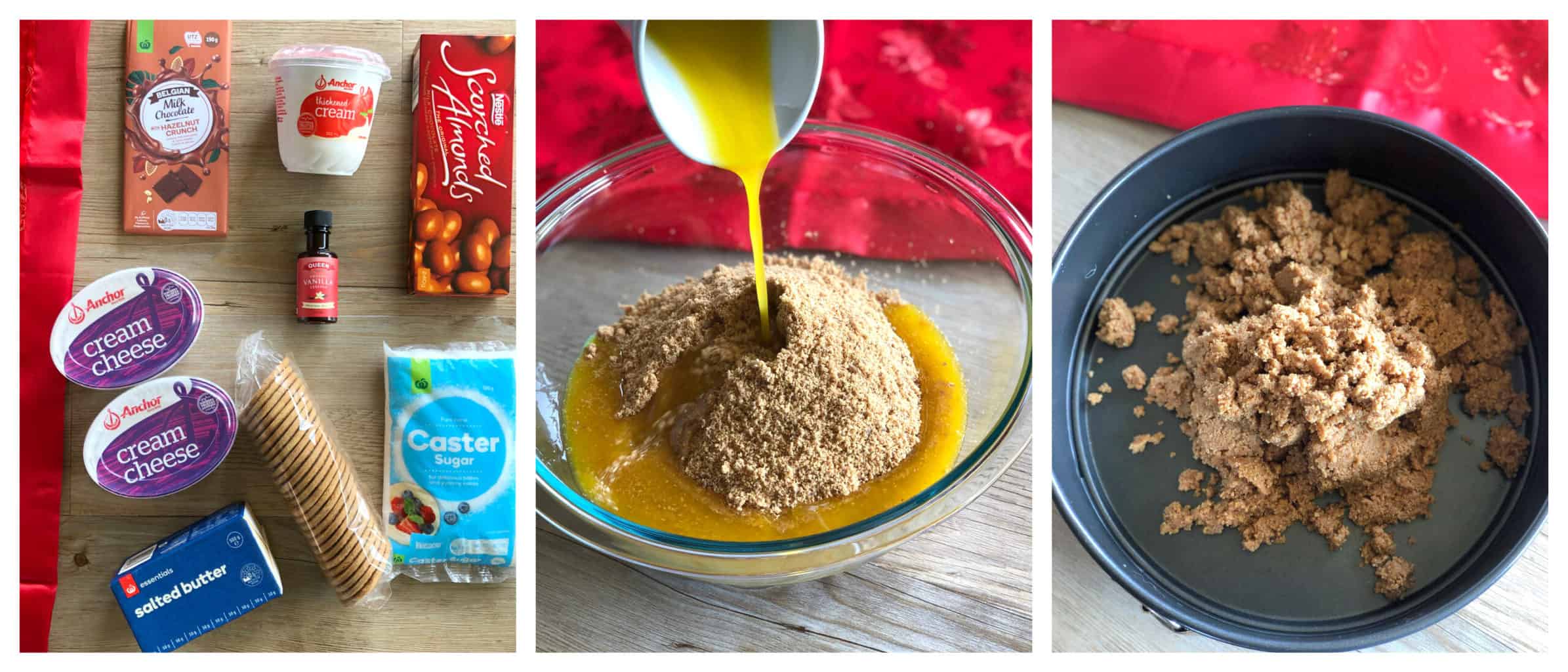 The most time is taken up with chilling the cheesecake, allow at least 6 hours, I usually leave it overnight, or prepare it in the morning for an evening dessert. The best tip I have for serving the cheesecake is to allow to time to come up to almost room temperature before slicing and serving. This means the flavour will be just perfect and also easier to slice through the base.

Just before serving decorate the cheesecake however you like, I have added extra scorched almonds, you can also serve with a chocolate or caramel sauce to lift the flavours even more, it is a very versatile recipe so feel free to make it your own. If you do not use it all in one sitting then simply cover and return to the fridge and it will store for a few days more. Cheesecake for breakfast anyone?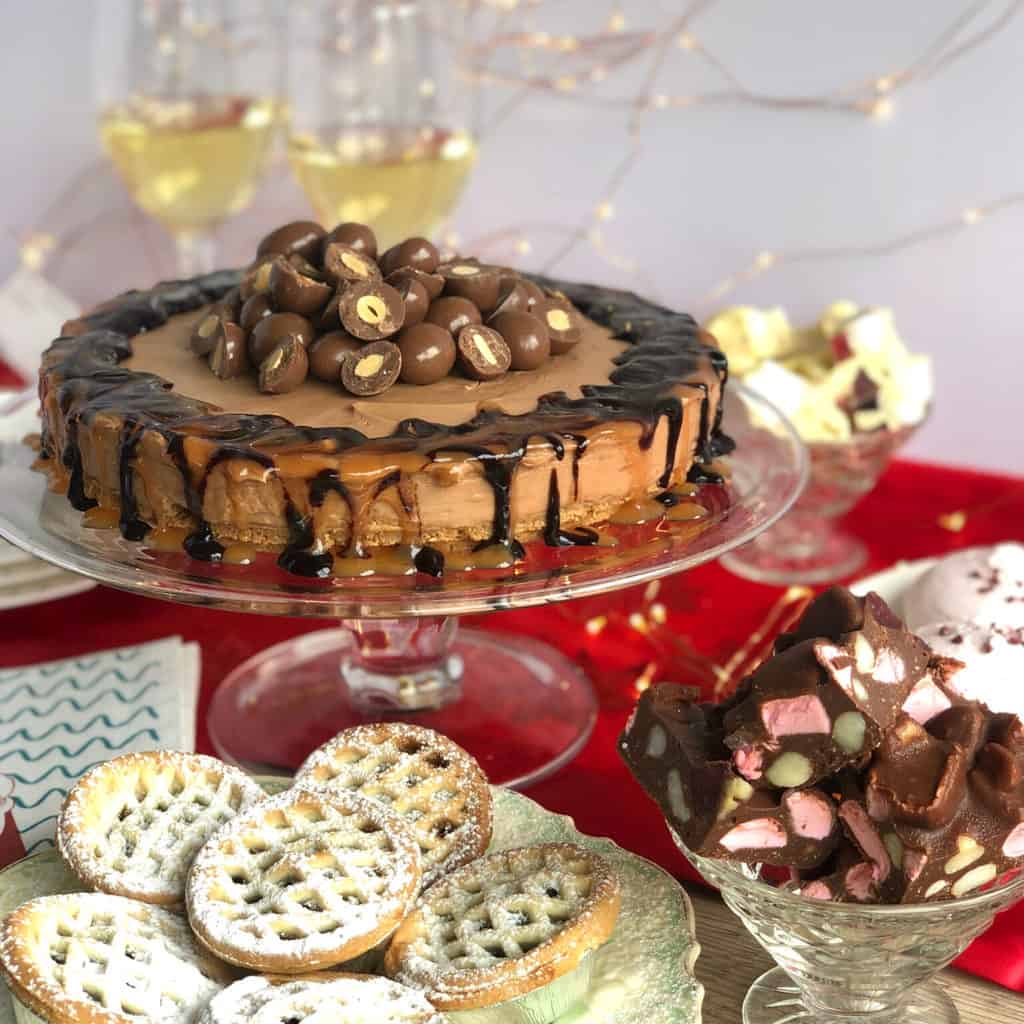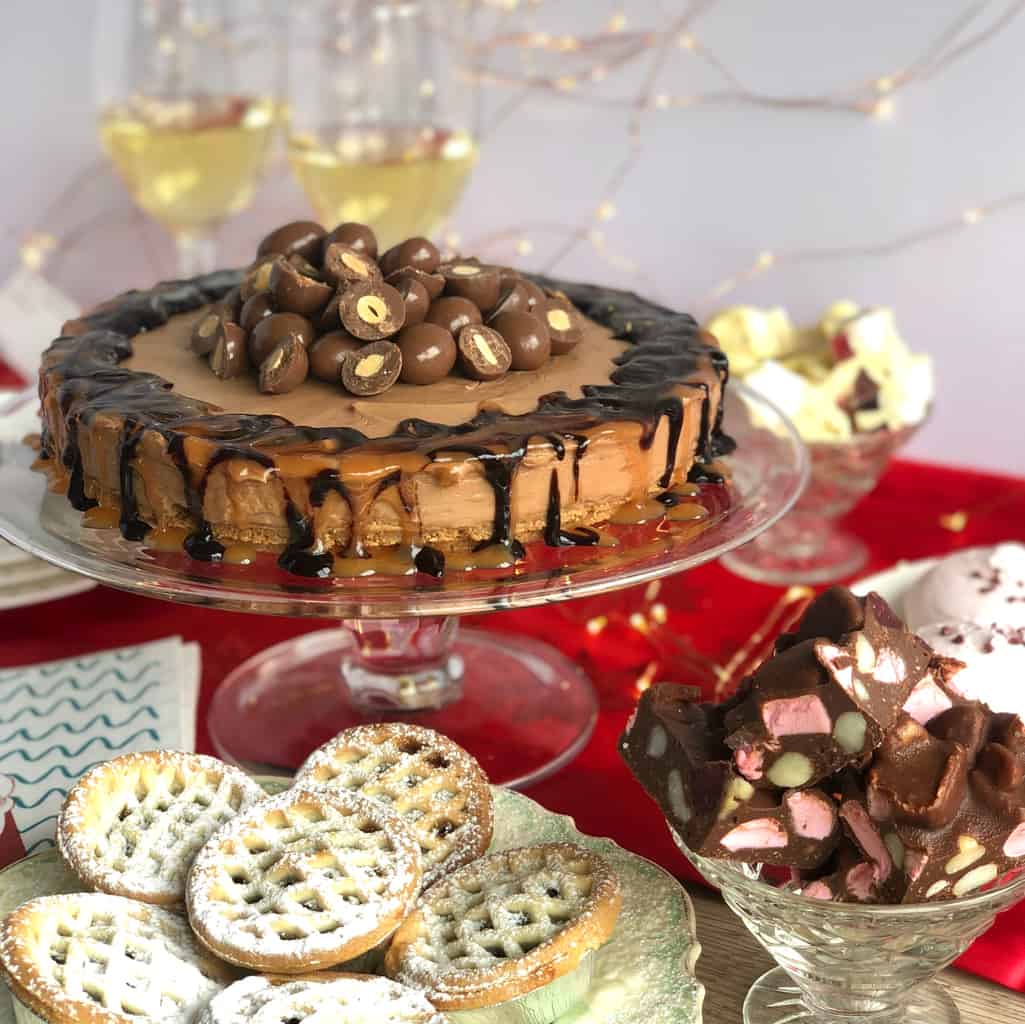 What is your favourite Christmas treat? Be sure to let me know in the comments below, maybe I can make that into a recipe next year!
Onto the recipe, so easy, so delicious I think you will love it!
I hope you enjoy this delicious Scorched Almond Cheesecake for your next special occasion.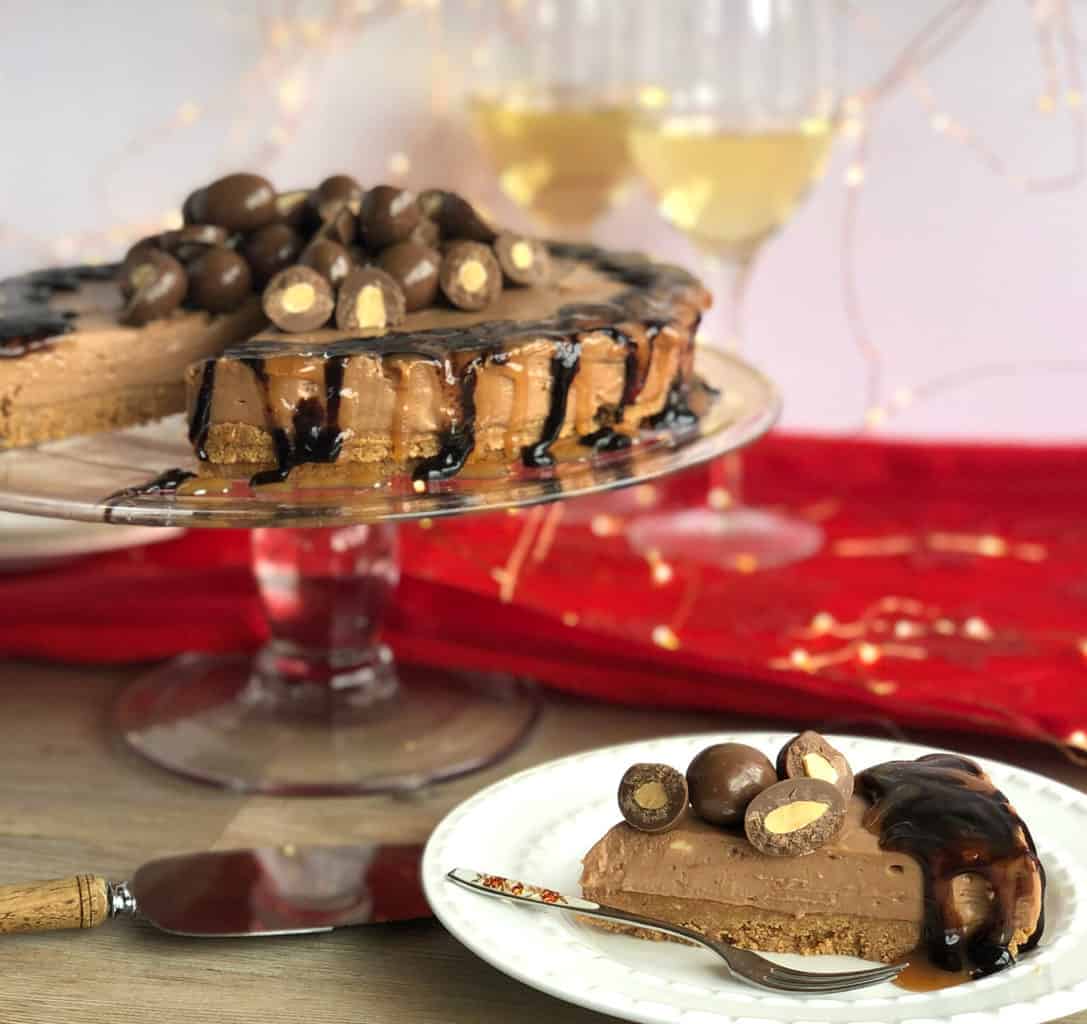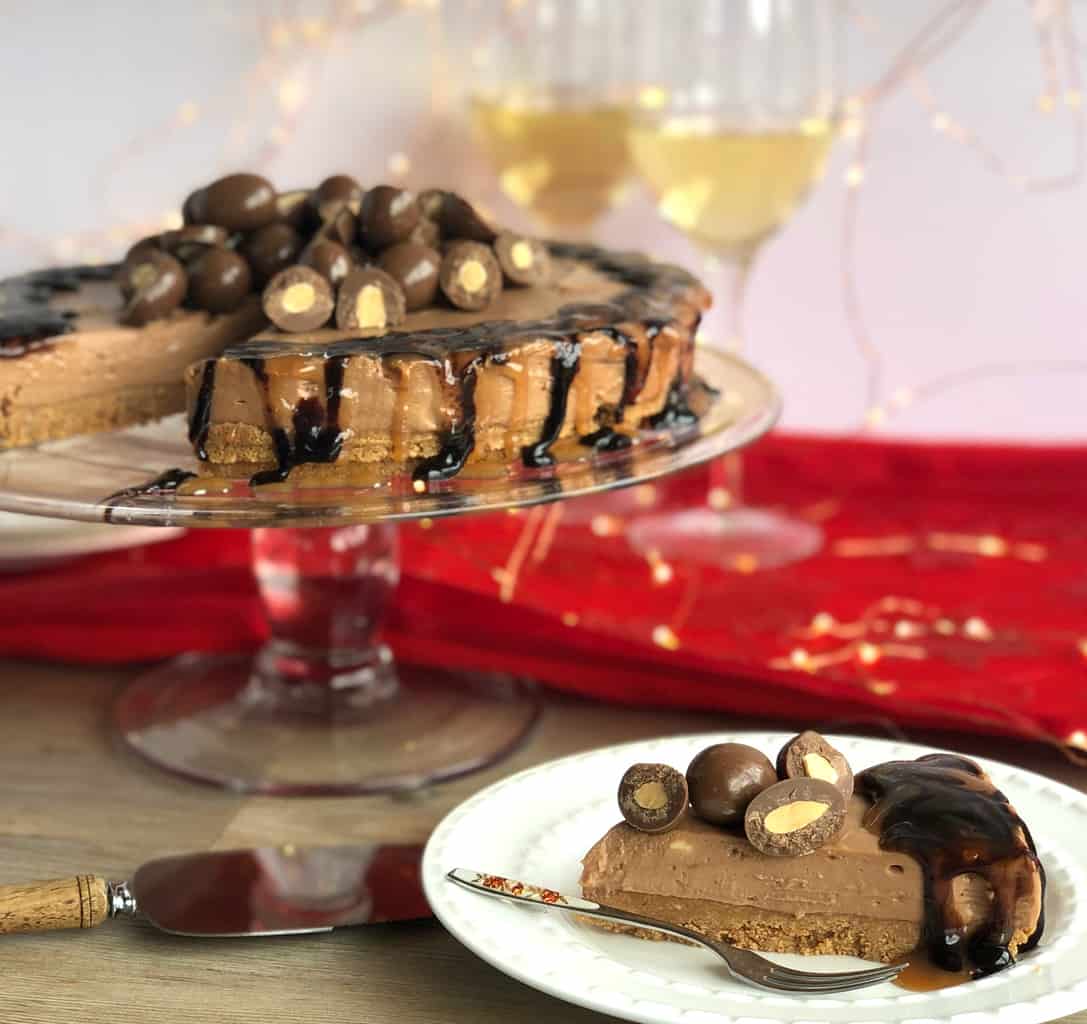 As always I am delighted to have partnered with Countdown Supermarkets to bring you this recipe, you can find everything you need for Christmas and more in store. They have so many new ready made Christmas treats and all of the ingredients to make so many of my recipes also. I look forward to seeing what you create this Christmas for your festive meals.
Thank you so much for stopping by to check out this recipe and others on my blog. If you are not already be sure to follow me on Facebook or Instagram for more deliciousness, and you can register your email in the subscription box below to receive all my recipes as I publish them.
Happy Baking!
Anna
Pin It! Pinterest