A delicious treat for all the Christmas Cake fans out there! This Christmas Cake Ice Cream Pudding is so incredibly easy to make.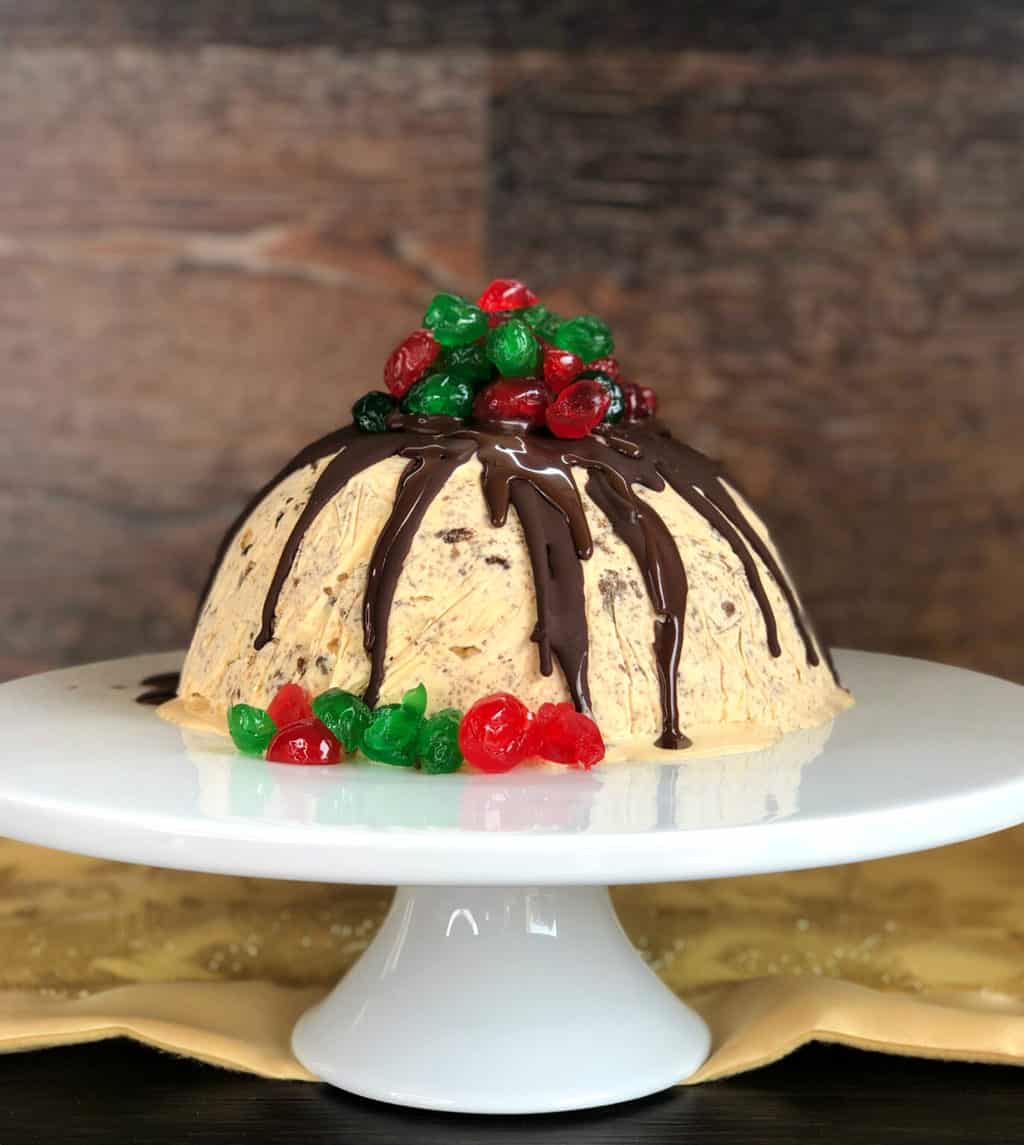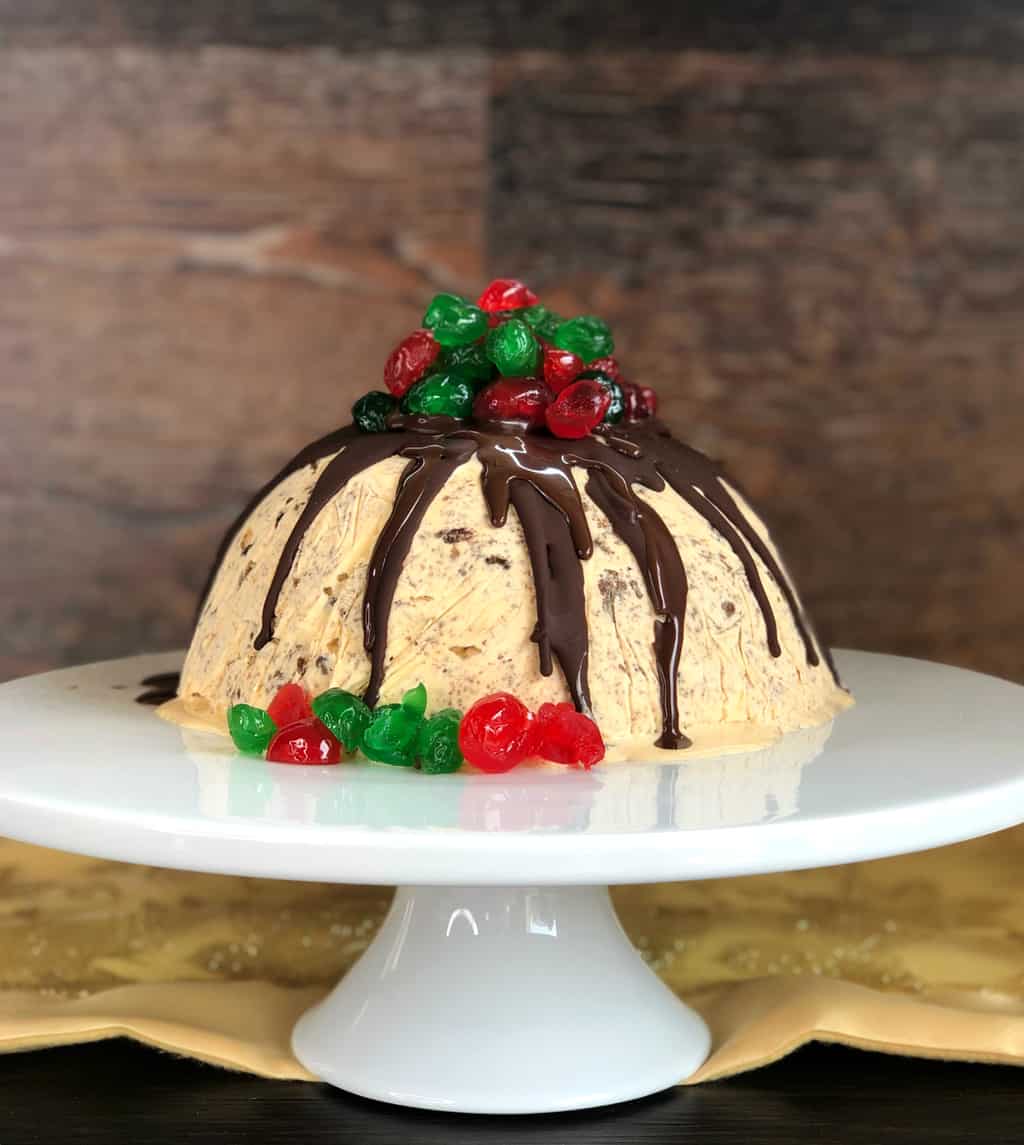 With Christmas in the summer the less time spent in the kitchen the better, and even better if you don't need to turn on the oven! This pudding takes only a few minutes to prepare and can be made well in advance. It makes a delicious and fun addition to your special occasion.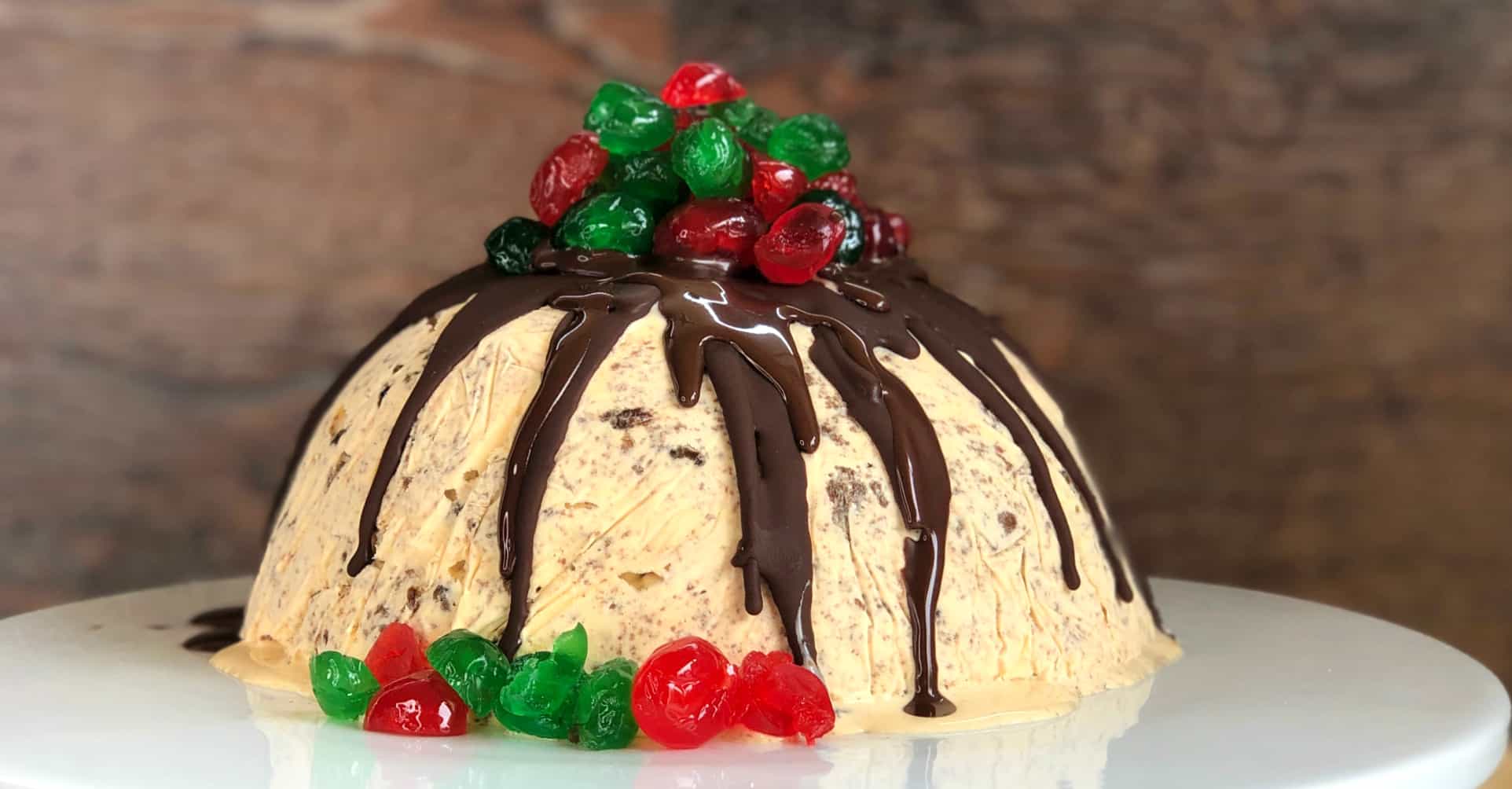 This recipe is basically just two ingredients, ice cream and Christmas cake! To make things easier I have used a Christmas Cake from the supermarket, a rich dark one which pairs beautifully with a french vanilla ice cream. If you have left over Christmas Cake this is the perfect thing to make with it.
It is a very divisive topic, the idea of a fruit cake, you either love them or hate them. Back in the day these were a Christmas staple, lovingly tended for weeks ahead and presented on the day. Now they are a bit more rare, but I know so many of you do love them so I hope you enjoy this fun idea.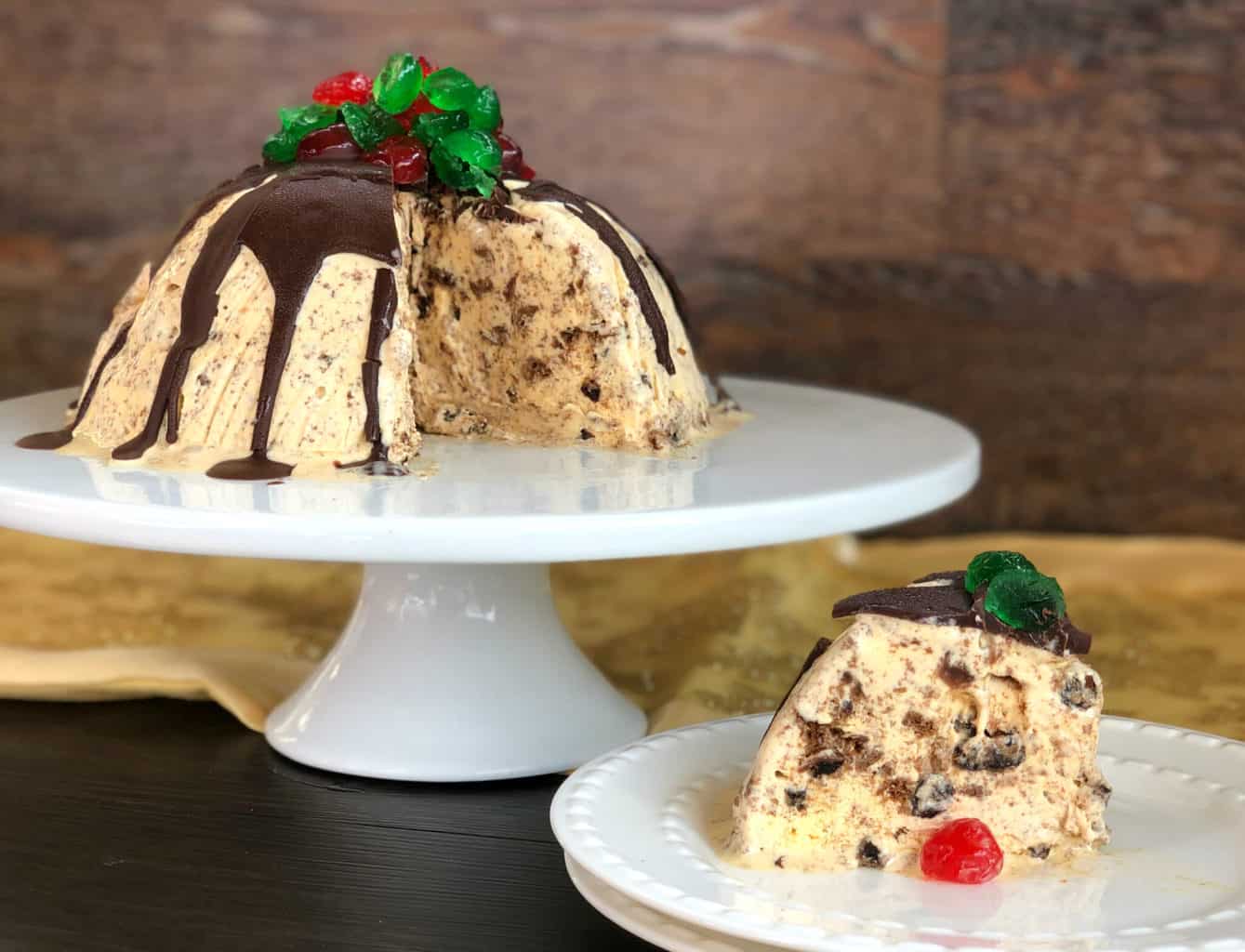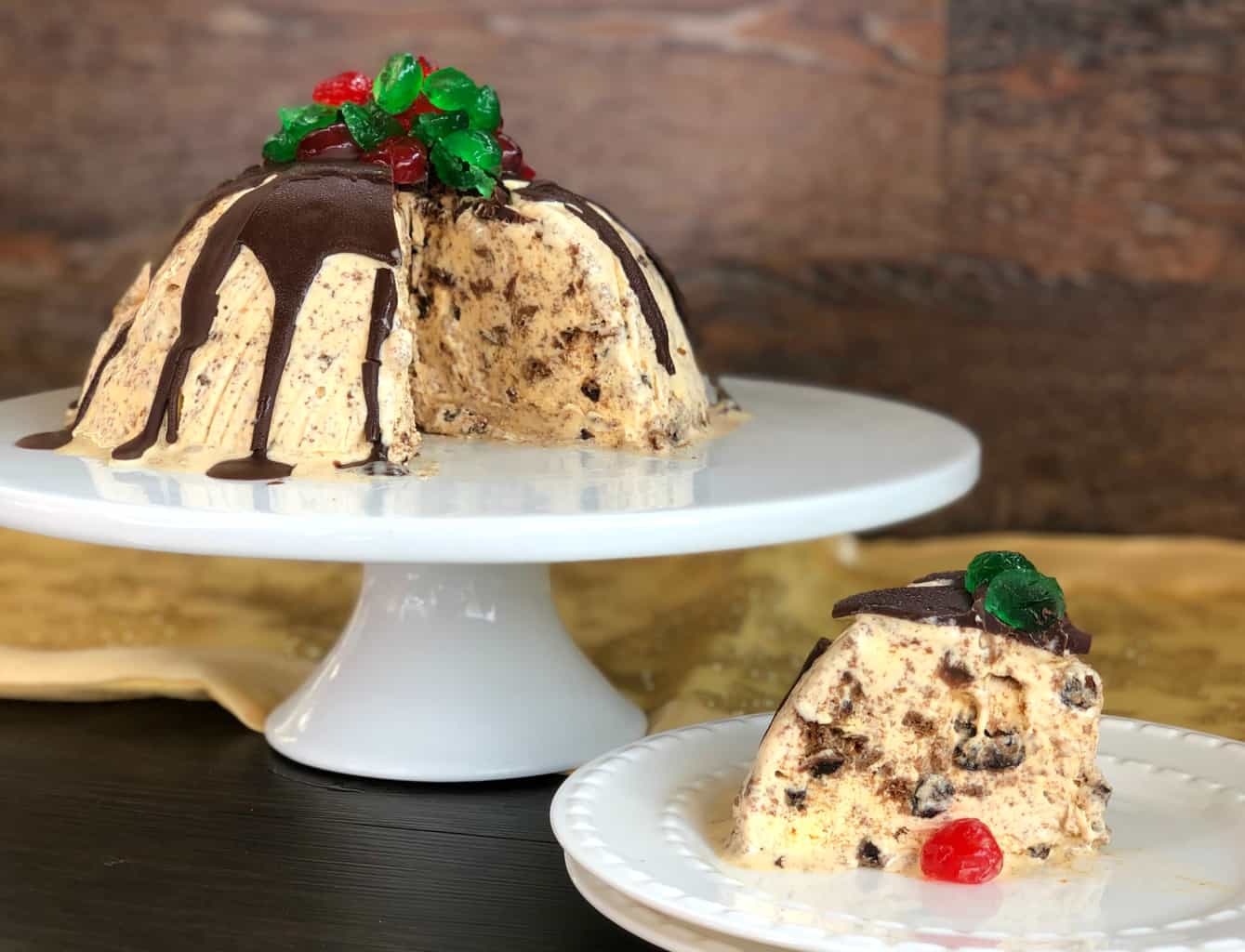 Ice Cream puddings are really fun to make. You simply soften, but not melt, the ice cream and add to it anything you desire! I have a gorgeous layered Ice Cream Pudding on the blog using Neapolitan Ice Cream too so you can check that out here. In that I have used three separate layers each with their own toppings and texture and covered this with fresh summer berries, chocolate sauce, brandy snaps, marshmallows and more!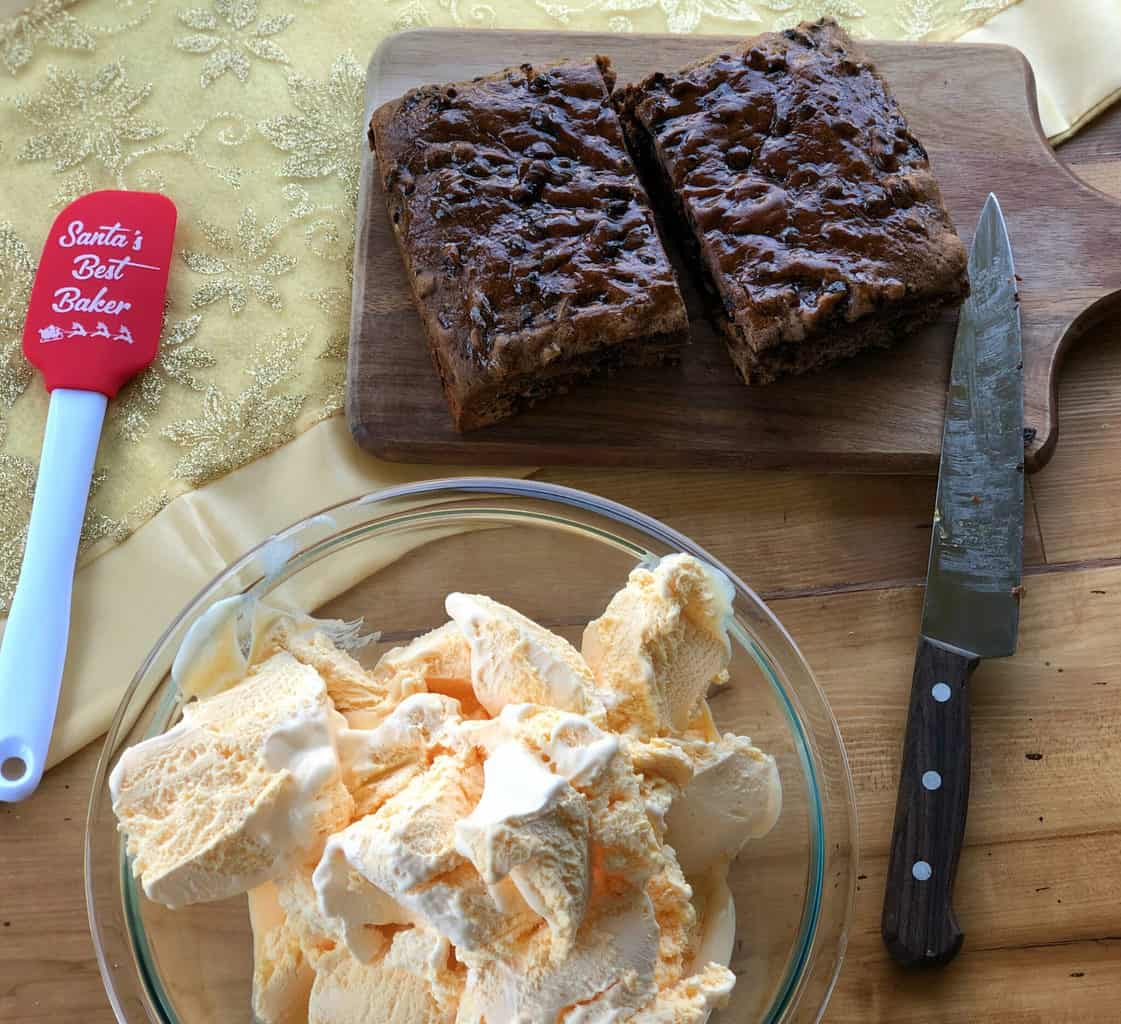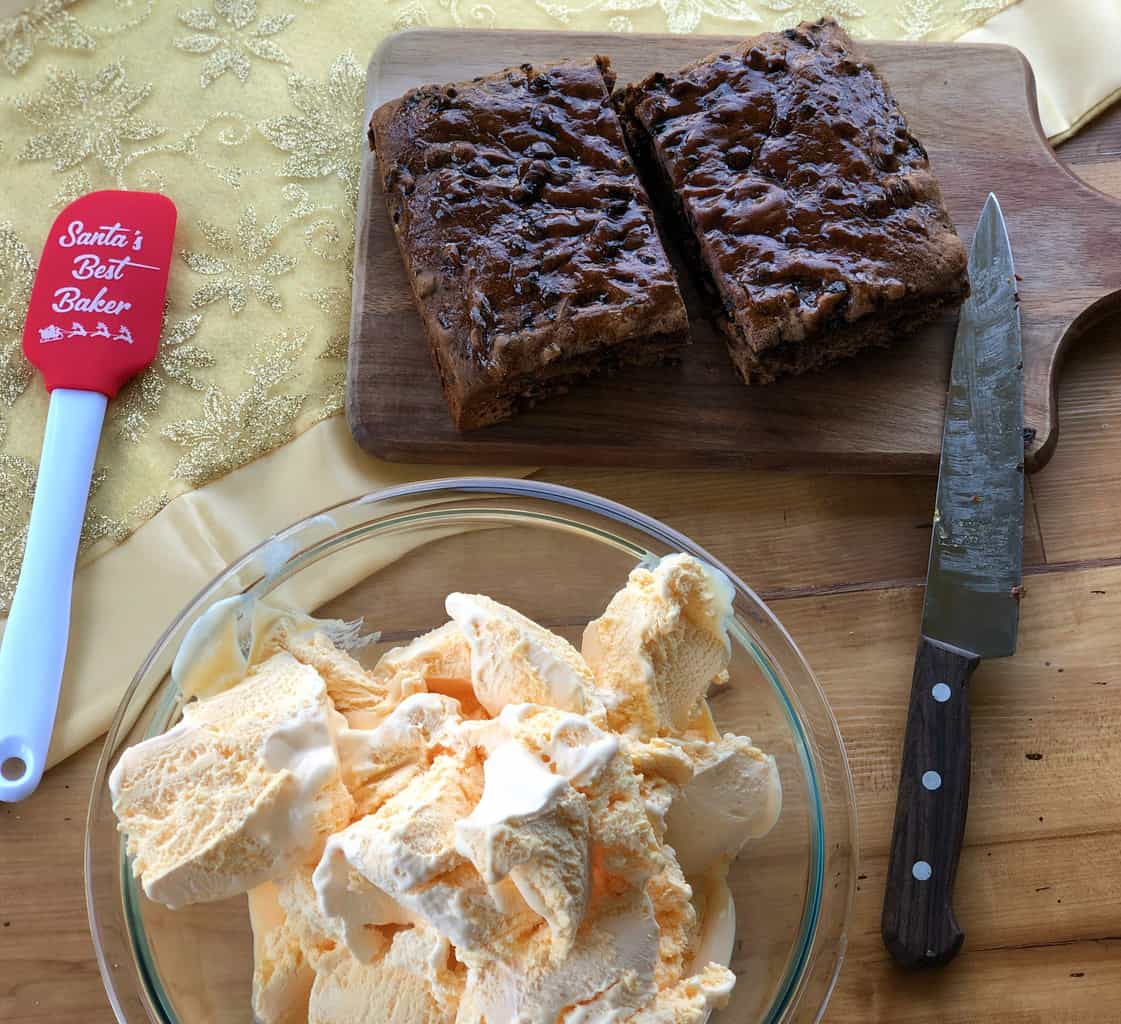 The rich flavours of Christmas Cake with dried fruit is a lovely constrast to the ice cream, it tastes exactly like a bowl of cake and ice cream! This recipe can be made weeks in advance of when you need it, as it is stored in the freezer. The key is that once it is out of the freezer it does need to be eaten straight away, or popped back in the freezer until you need it again.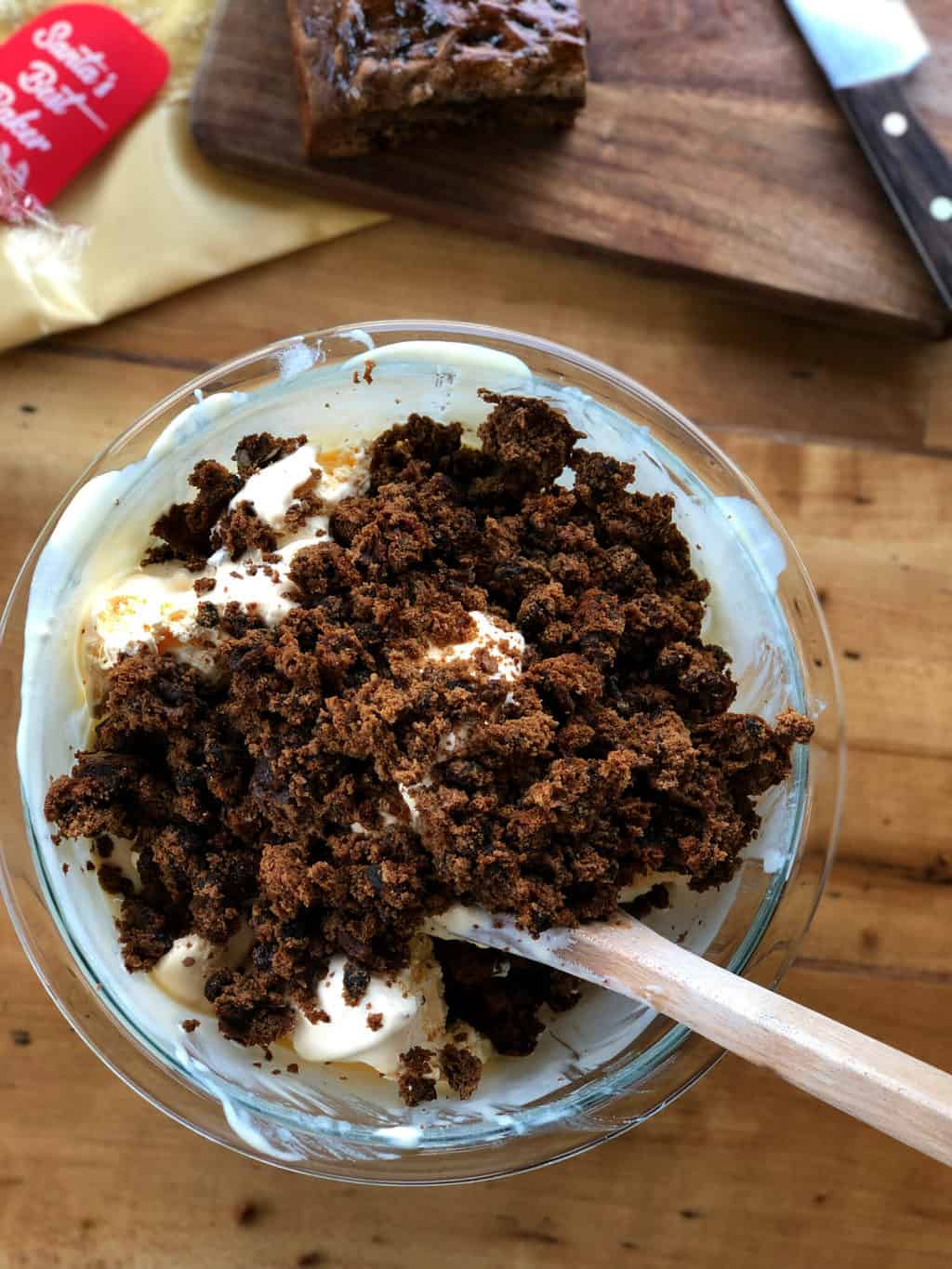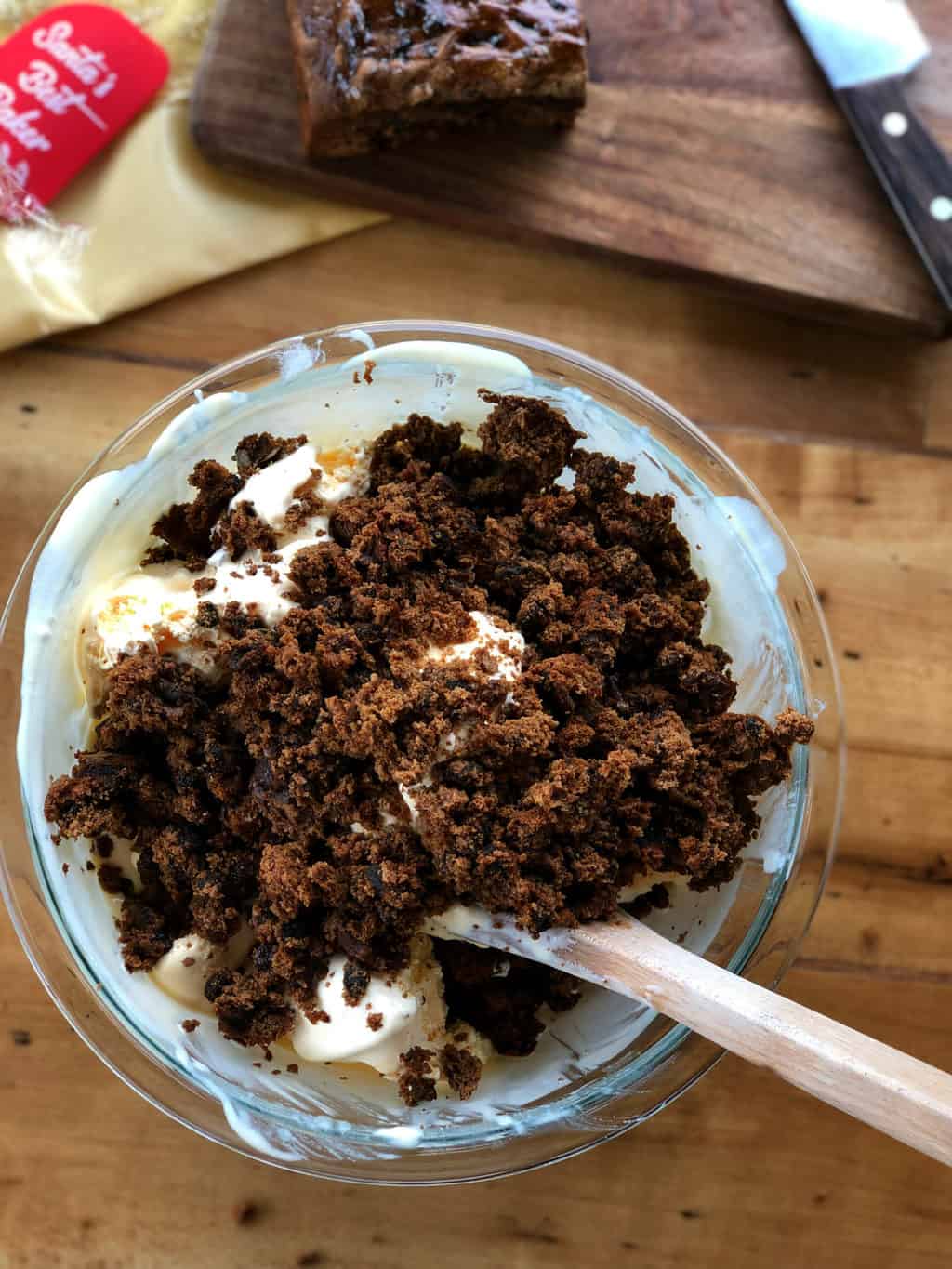 It is up to you how you decorate it, I have simply used the chocolate topping that sets hard on ice cream and some leftover glace cherries for the complete Christmas pudding look. I have also not used an entire tub of ice cream – this depends on how many you are serving, and also the size of the bowl you are using to set the pudding. This is very much a make up as you go along recipe so feel free to be creative.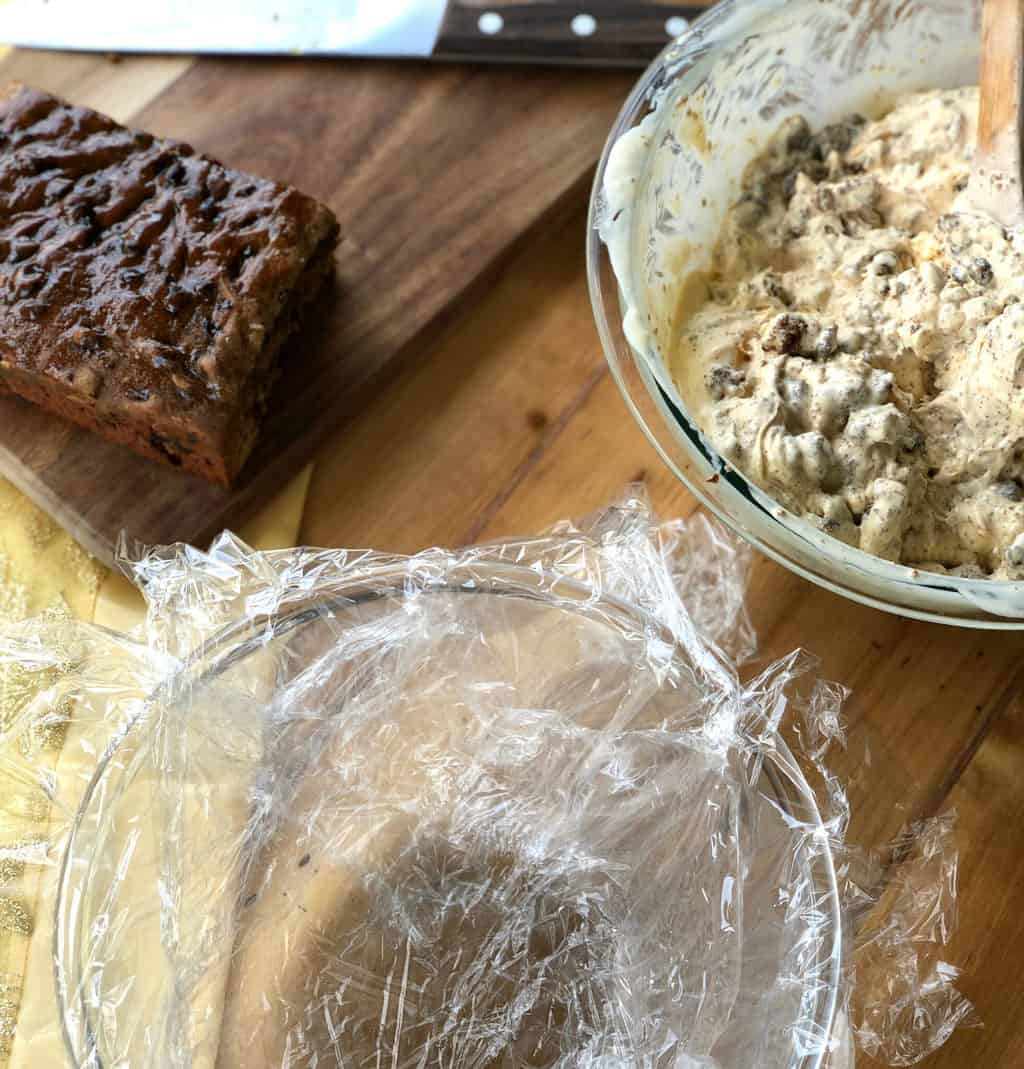 How to make Christmas Cake Ice Cream Pudding (see recipe below for quantities)
Allow your ice cream to soften but not melt

Add this to a bowl and break up with a heavy wooden spoon

Crumble in the christmas cake

Mix well to combine

Spoon into the prepared bowl, cover with plastic wrap

Freeze overnight, will keep well for weeks in the freezer

Upturn to serve, will need to be eaten straight away upon serving!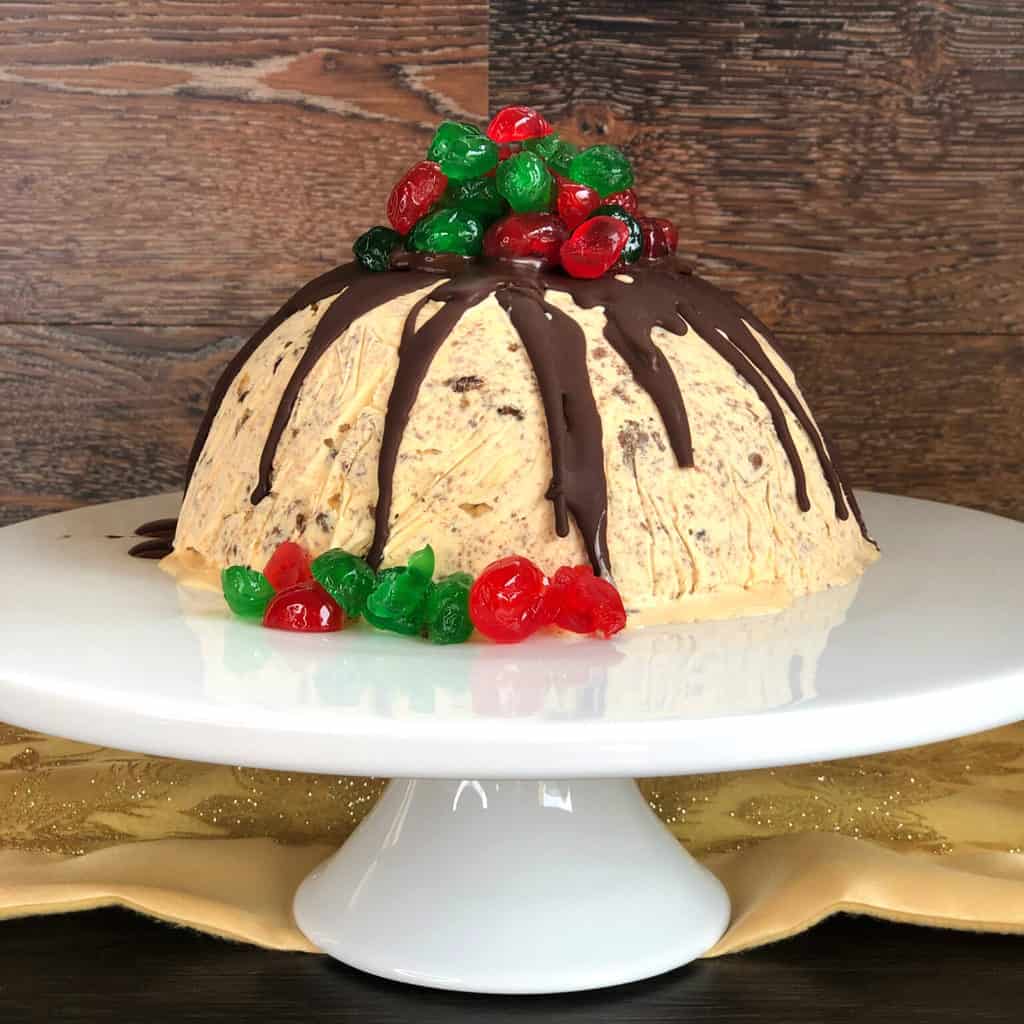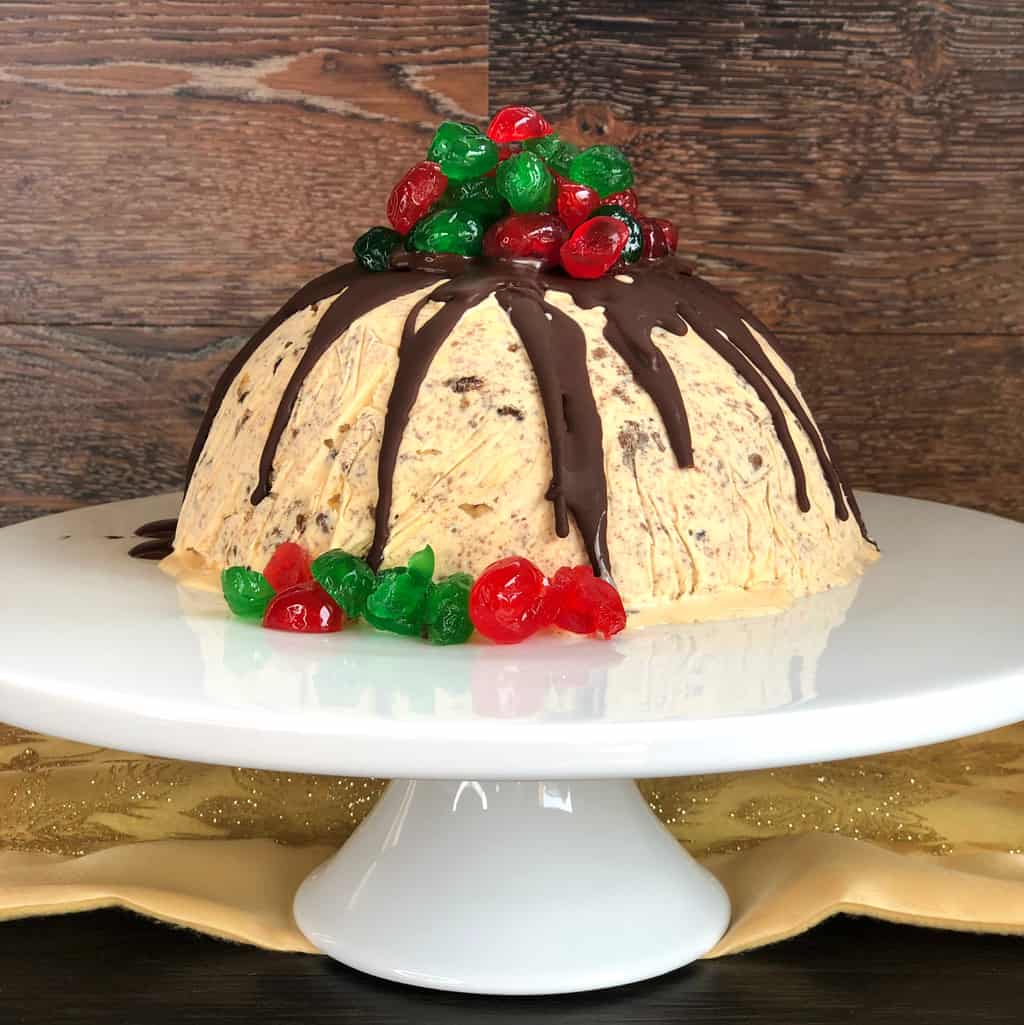 Onto the recipe, feel free to adjust and amend to your personal taste, I hope you enjoy my recipe for Christmas Cake Ice Cream Pudding
It is so simple! Perfect for all the Christmas Cake lovers out there and a lovely summer dessert.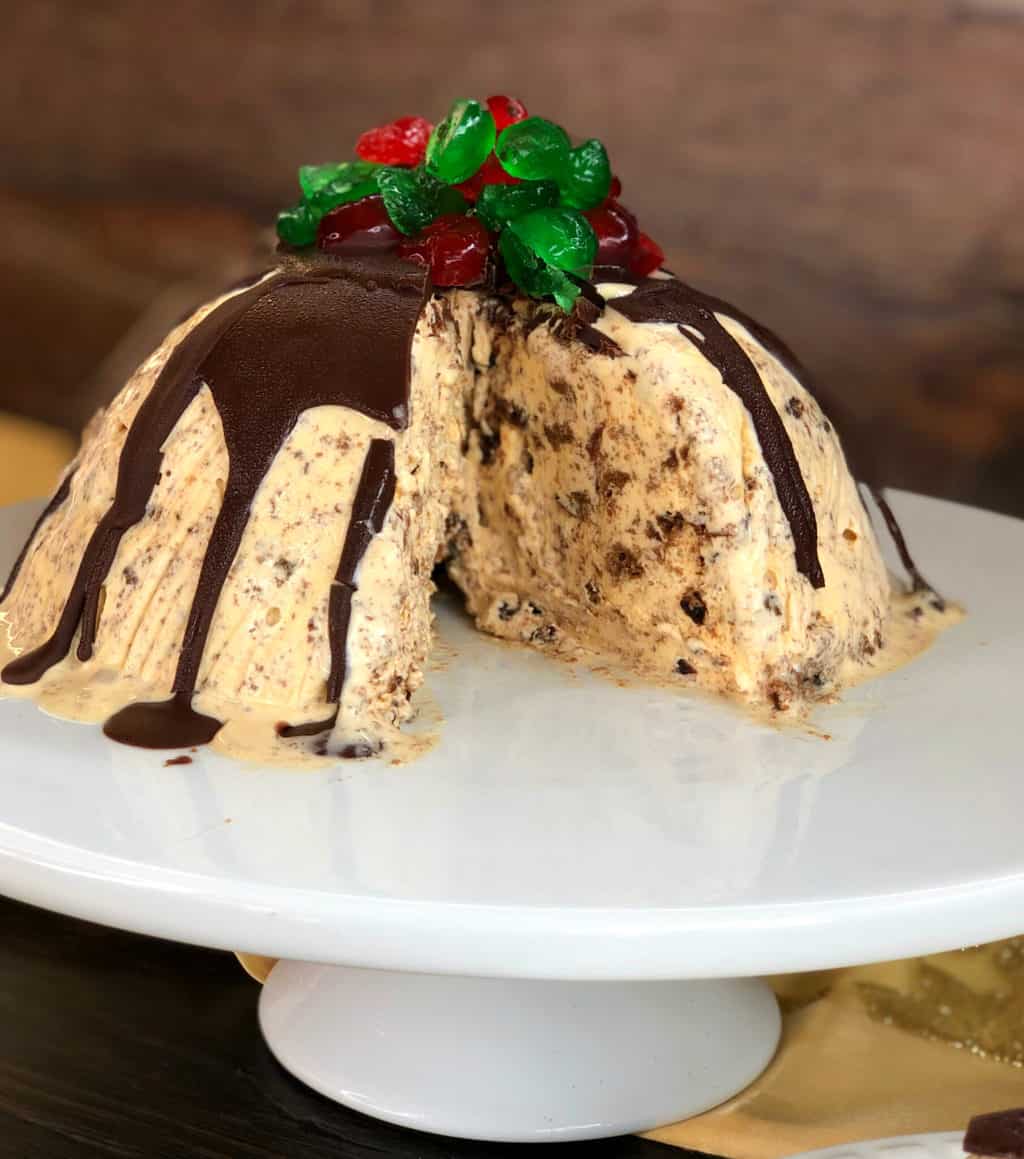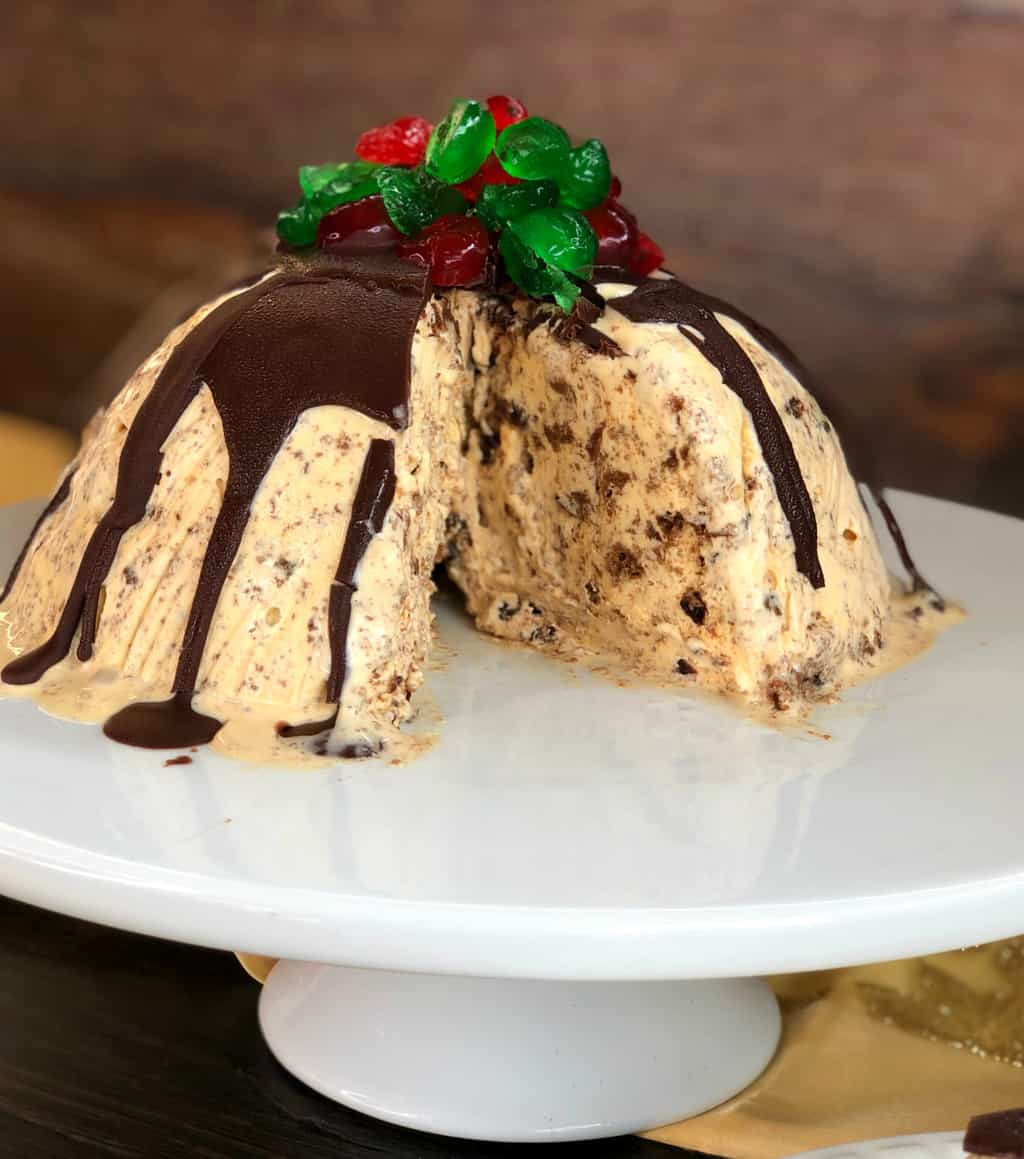 Thank you so much for stopping by to check out my latest dessert and others on my blog. If you are not already be sure to follow me on Facebook or Instagram for more deliciousness, and you can register your email in the subscription box below to receive all my recipes as I publish them.
Happy Baking!
Anna